Reaping Rewards Of A Diverse Curriculum
14th January 2022
Eager Nursery Explorers On The Trail Of Nature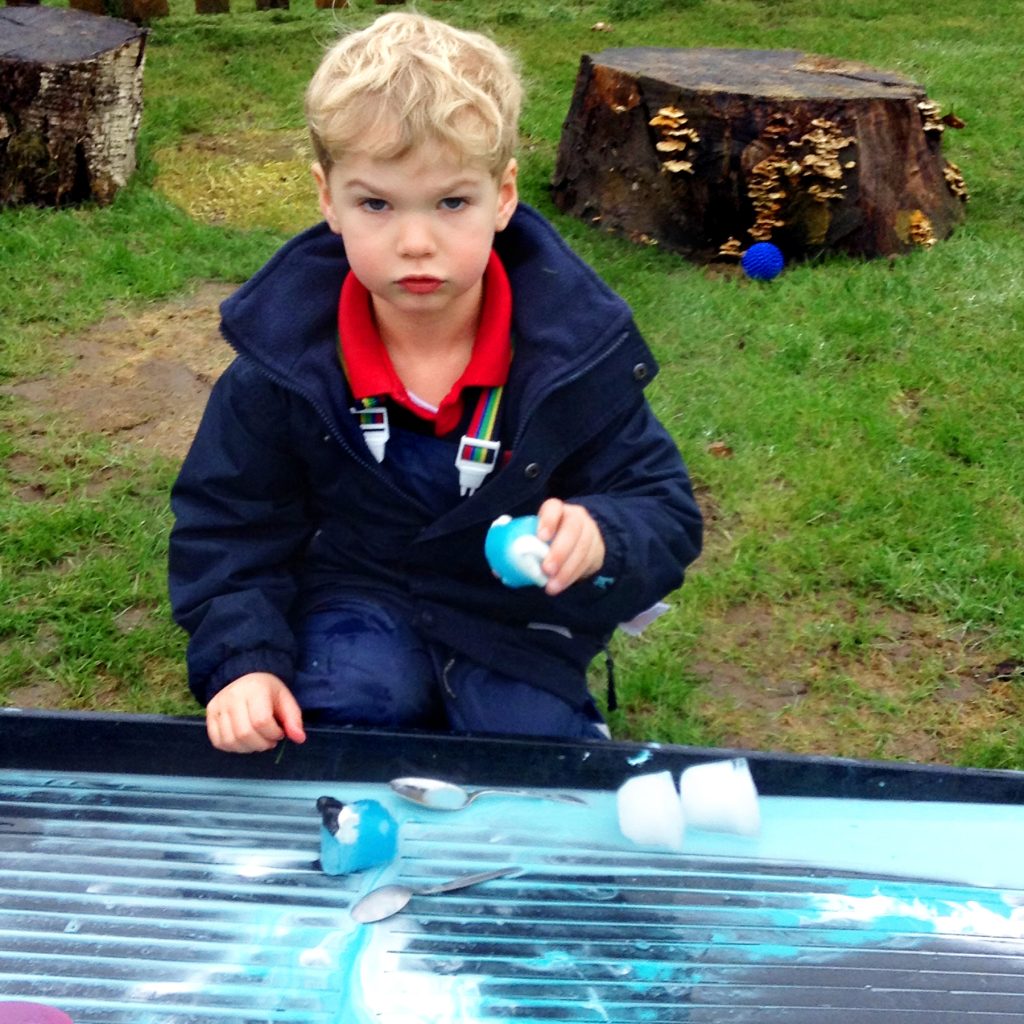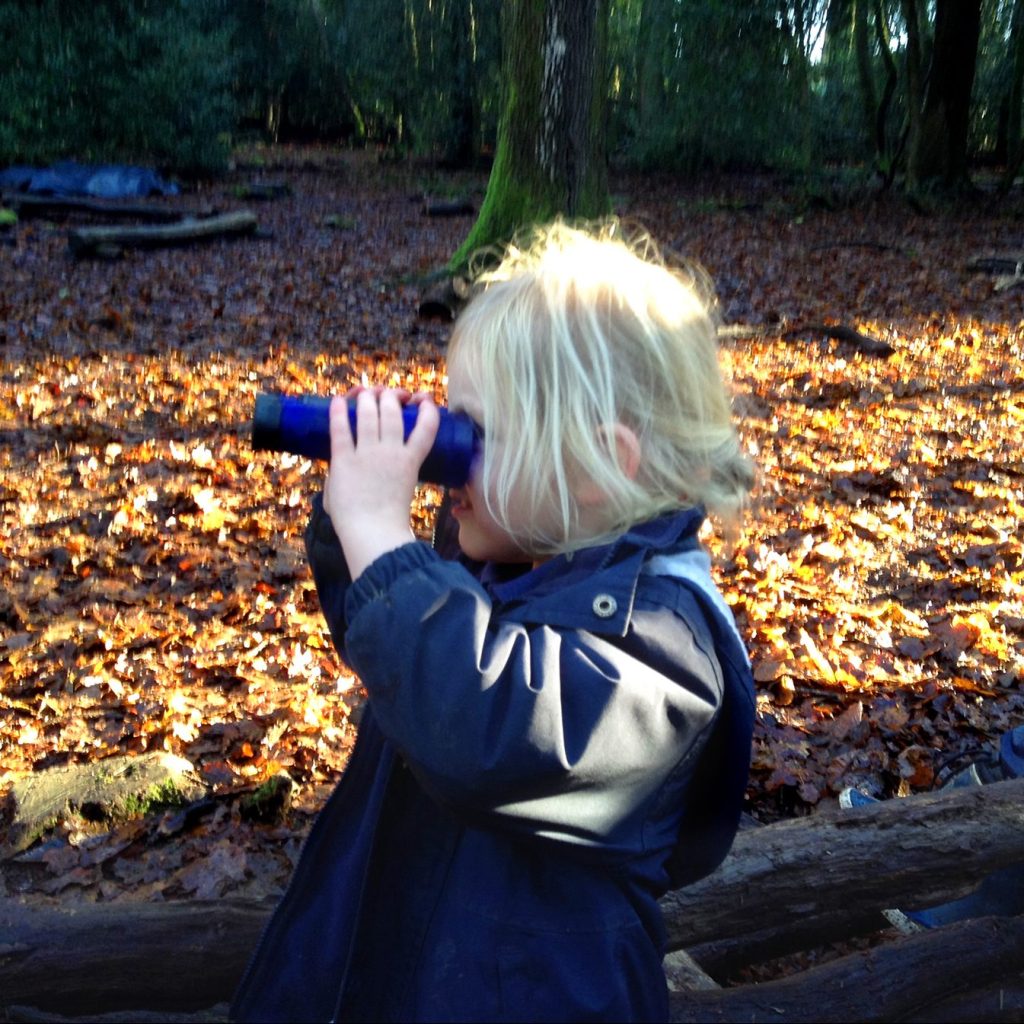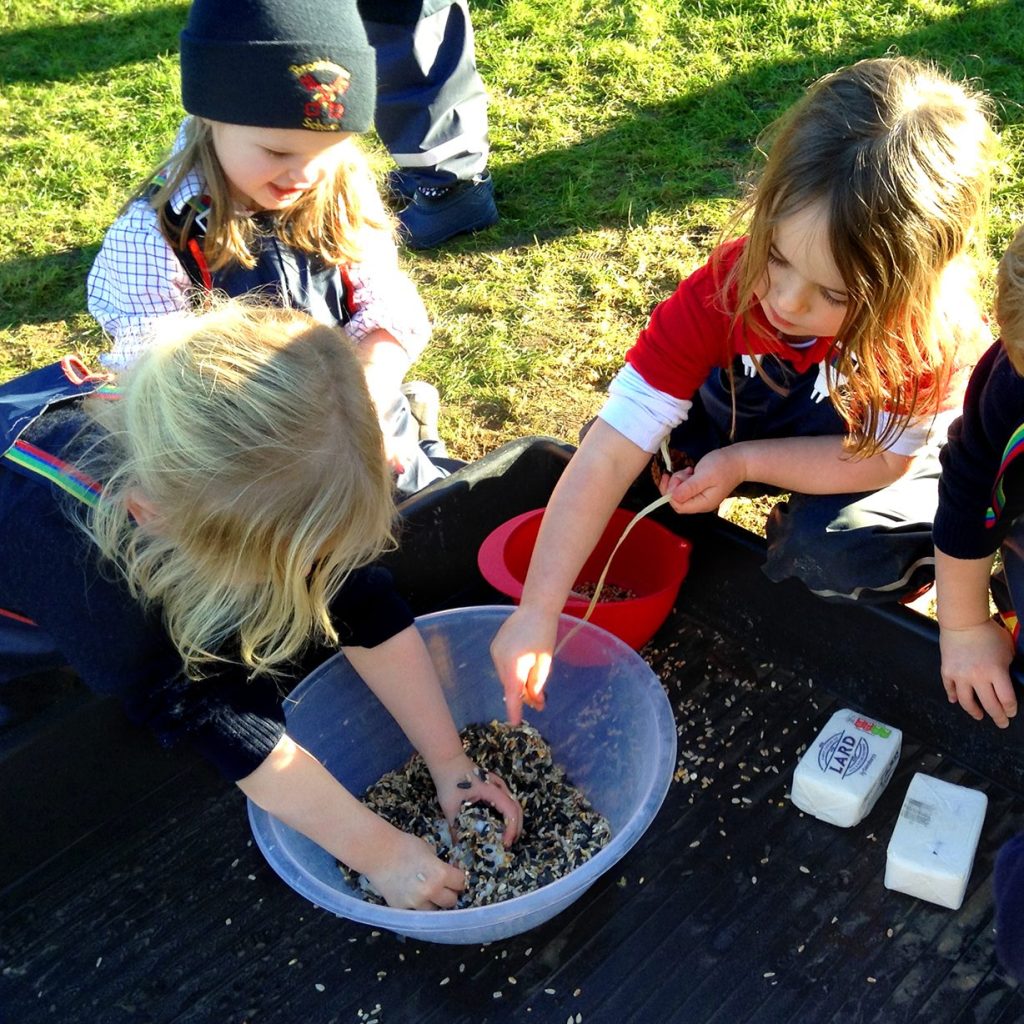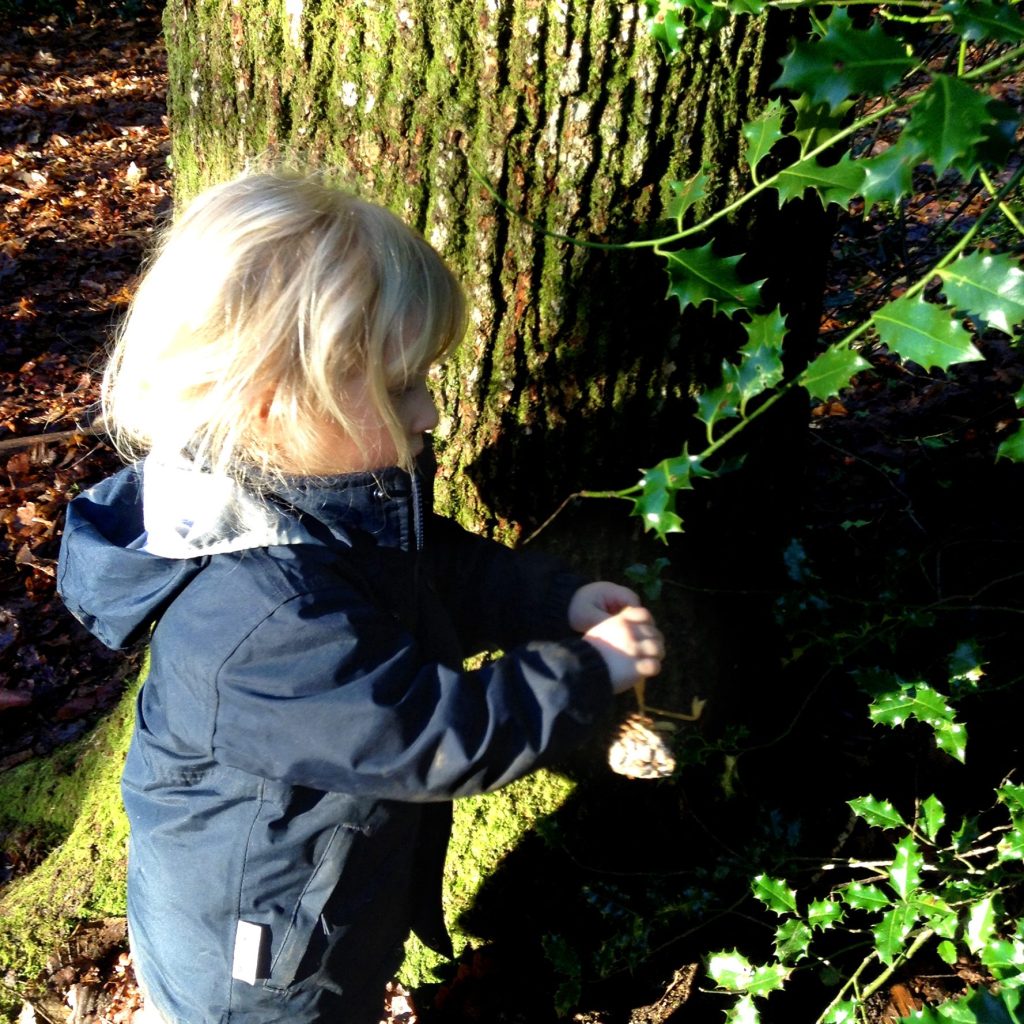 The year has got off to an exciting start for the youngest members of the school. The children returned refreshed and raring to learn, and what better way to embrace our winter topic than exploring inventive ways to get to the Arctic and Antarctic animals that had been hidden in ice? The children investigated by enthusiastically hitting the ice with spoons, pouring warm water over it, banging it on the ground and even driving over it with bikes! Great determination was shown by everyone and the sheer excitement on their faces and shrieks of delight could be heard all around the school. With all children cosy and wrapped up warm, they headed out to explore Forest School. They eagerly discussed and identified signs of the season; the bare trees, the crunching of ice beneath their feet and the beautiful frosty patterns on spider webs and leaves. They worked collaboratively to make their own natural bird feeders, mixed and moulded seeds around pine cones and hung them around the woods, and the children loved hiding in camps with binoculars to try to spot the hungry birds feeding from their works of art. We can't wait to continue exploring and learning together as winter truly sets in. Now, little fingers are tightly crossed for what would be a fantastic ending to a brilliant week… snow!
Rosie Snagge, Nursery Class Teacher
Rosy Cheeks Galore As Reception Hit The Ground Running Reverberates To The Happy Sounds Of Christmas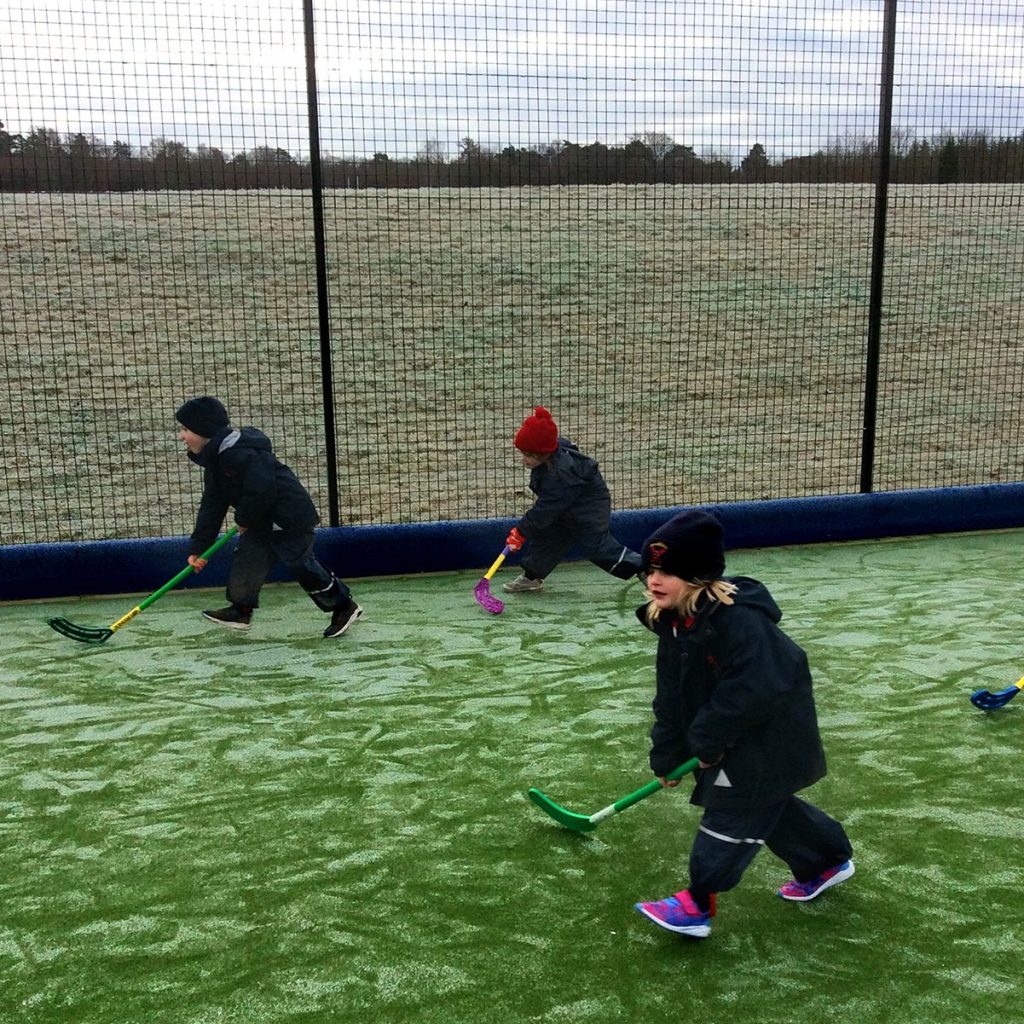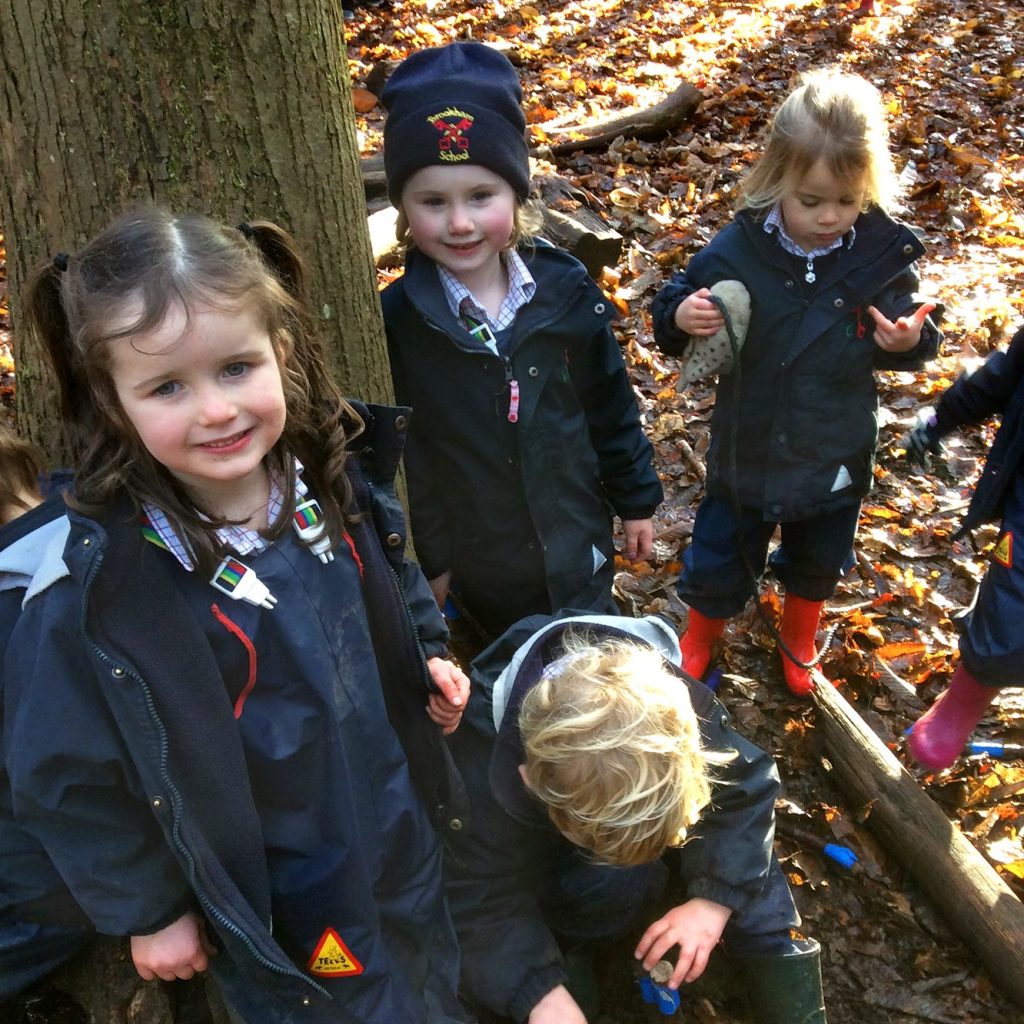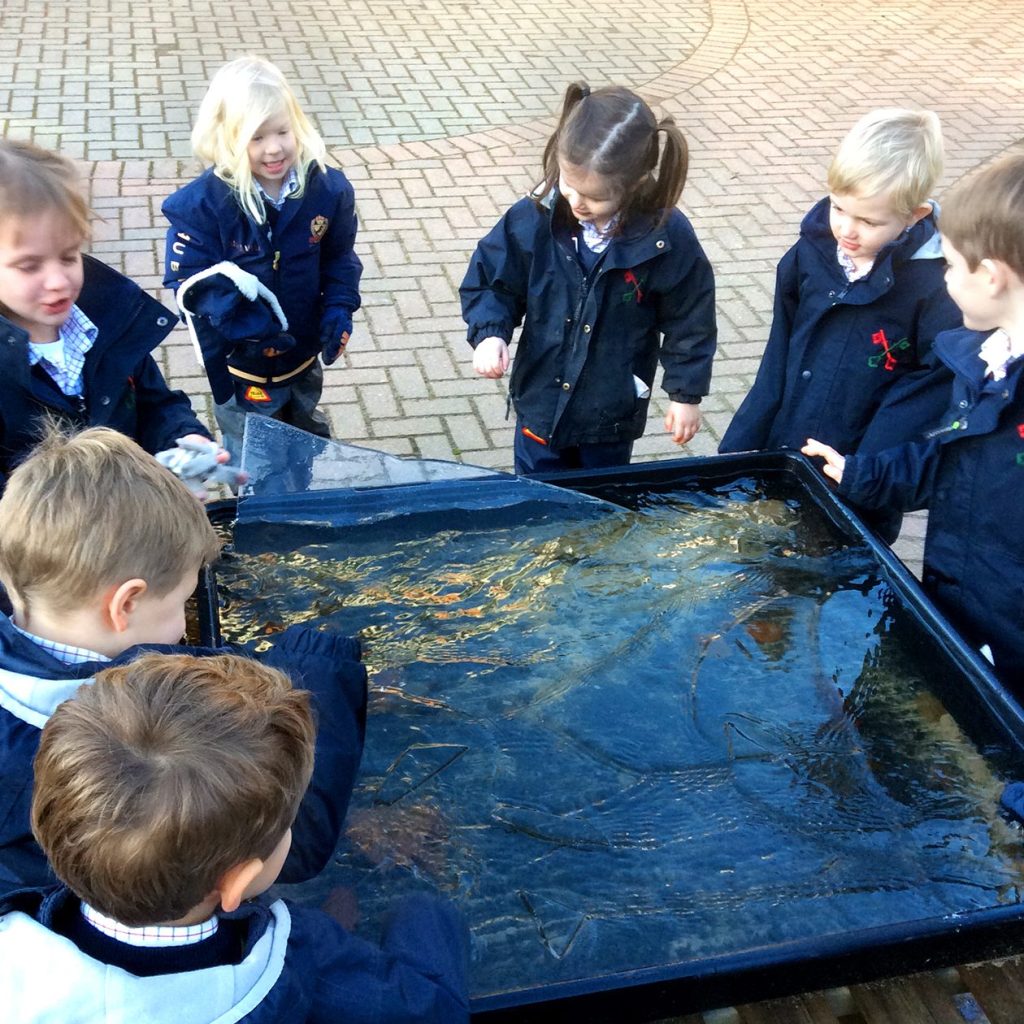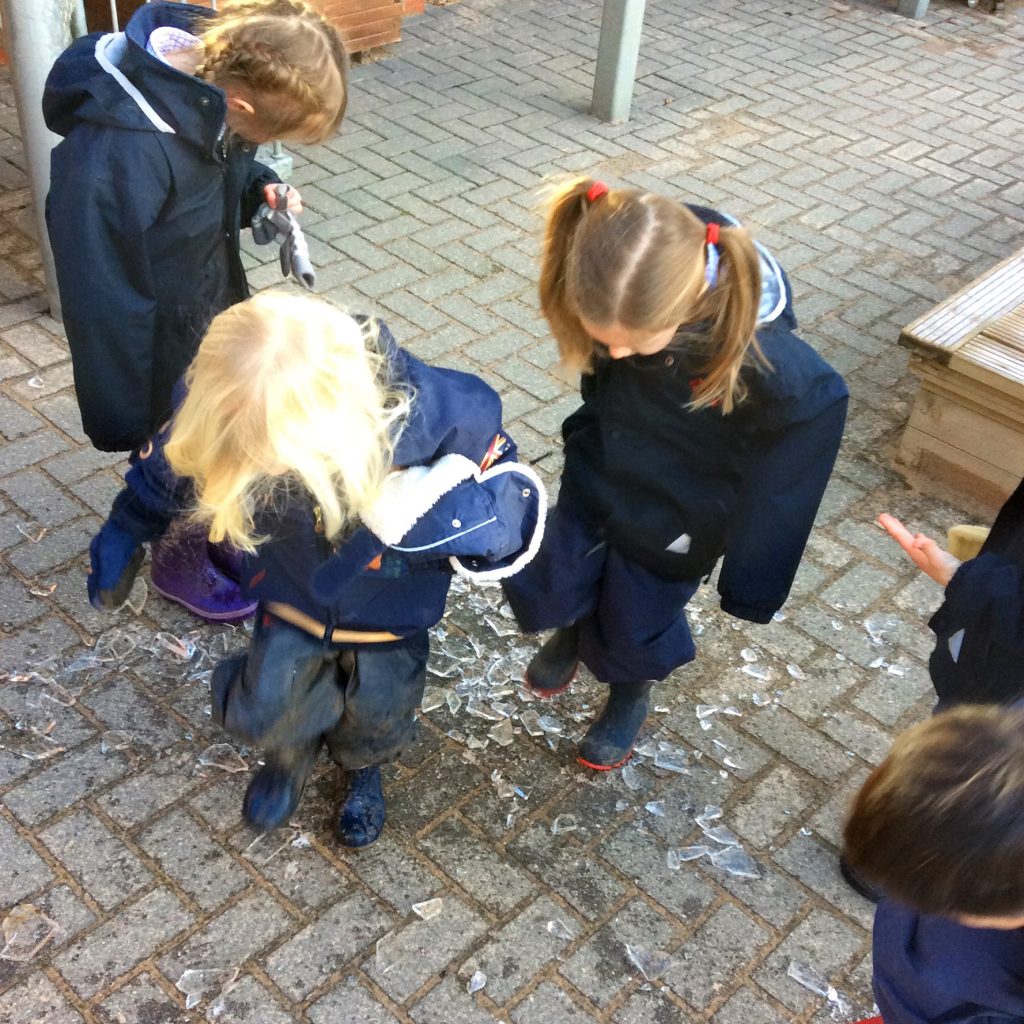 The Reception children returned to school with huge smiles, wonderful holiday stories and an abundance of enthusiasm to learn. They all seem to have grown, not just in height and shoe size but in maturity too. It really is lovely to have them all back in class and to hear about their magical breaks with family and friends. The sun has shone and the playground glistened, laughter and smiles warming the frosty air. And it was another busy week, from ballet to Forest School, which has meant the children have hit the ground running – quite literally. The frozen tuff tray and puddles provided ample entertainment as their feet crunched across the frosty grass racing the break the ice! Forest School provided many new experiences for the children's senses, which were shared in circle time in the woods. It's always interesting to hear the different perspectives, reasoning and interpretations. Some creative children enjoyed making art with natural resources, mixing potions and building camps in the woods, collaborating to improve their masterpiece. And fittingly for a new term, the children tried their hand at a new sport – hockey. Suitably togged up, the youngsters loved their introduction to hockey in the crisp winter air as their little feet worked hard to keep them moving and warm. The result was rosy cheeks, concentration and great teamwork. The children's perseverance, independence, kindness and collaboration has resulted in a fantastic start to the Spring Term, which we are sure will continue.
Rebecca Lane, Reception Class Teacher
Year 1 Immersed In The Great Fire Of London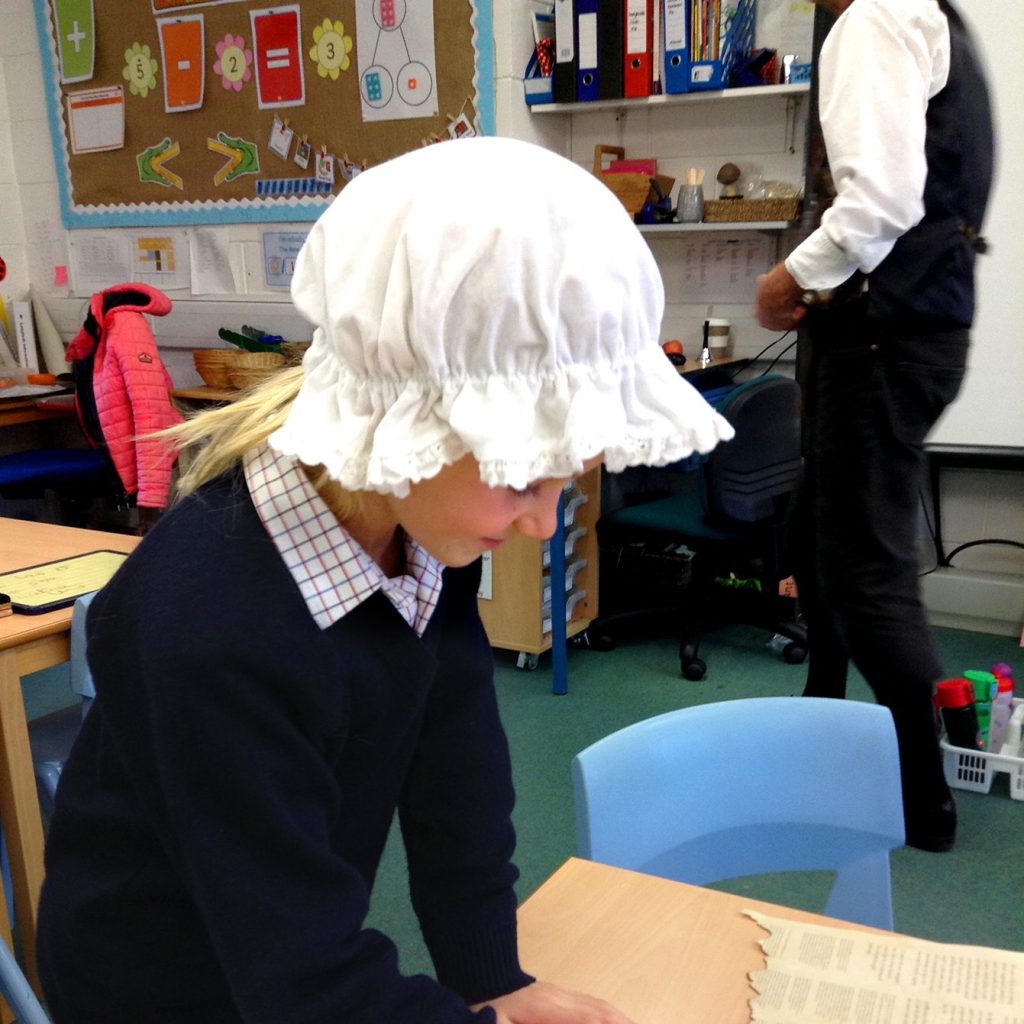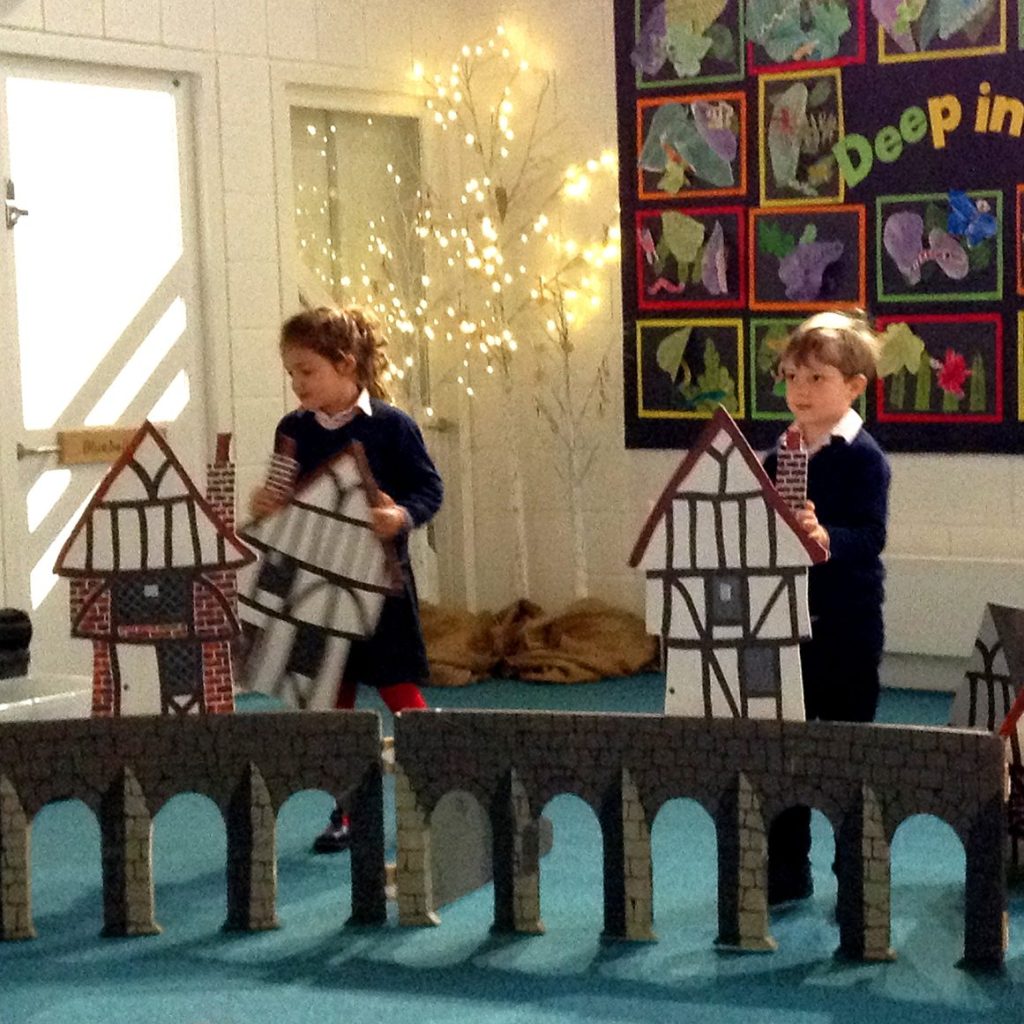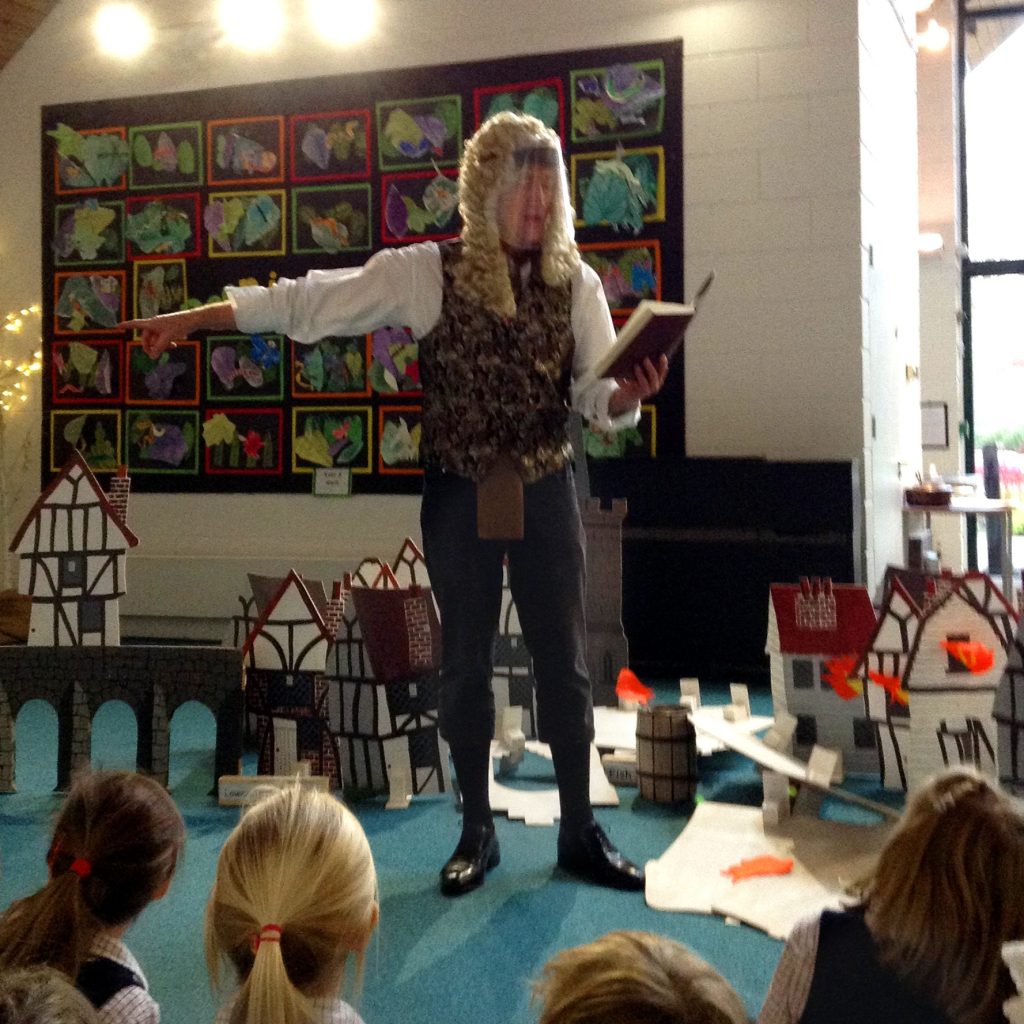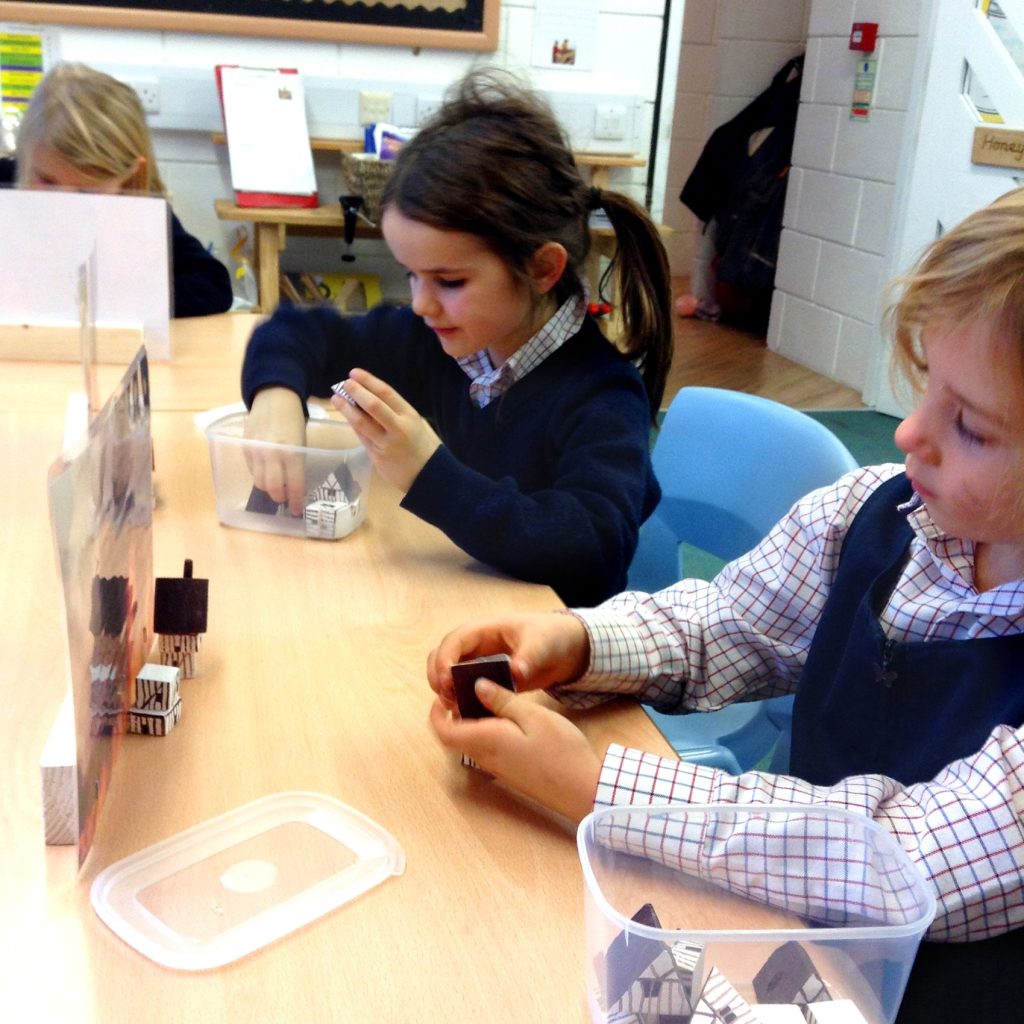 Year 1 travelled back in time to London in September 1666 for an exciting hands-on history workshop run by famous diarist Samuel Pepys himself. Everyone had a role to play, firstly reconstructing the tightly-packed wooden houses on the cramped and busy streets, then erecting the iconic London Bridge. After ten months without rain, the children soon realised that when the spark from the baker's oven started to spread, there would be trouble ahead. Scenes of panic were acted out as the leather buckets of water were passed along from the River Thames to Pudding Lane, where the fire began. The fire engine was pulled as close as possible, but the streets were so jam packed they were unable to get through. Thankfully, King Charles II arrived and instructed the team to start pulling down the houses using fire hooks to create a gap to stop the spread. After such a dramatic start to our morning, we then went on to examine artefacts from that time including quill pens, coffee pots (only the men were allowed in the coffee houses) and we learnt what types of food were eaten for breakfast (cabbage and onion soup). The highlight of this session was making gunpowder using a curious mixture of secret ingredients. This was another strategy which was used to blow up some of the houses to create a barrier to stop the fire spreading. The children truly enjoyed being immersed in the mindset of the people from this period and they gained an insight into what life was like in London in 1666.
Lindsay Langrish, Year 1 Teacher
Year 2 Astronomers Search Closer To Home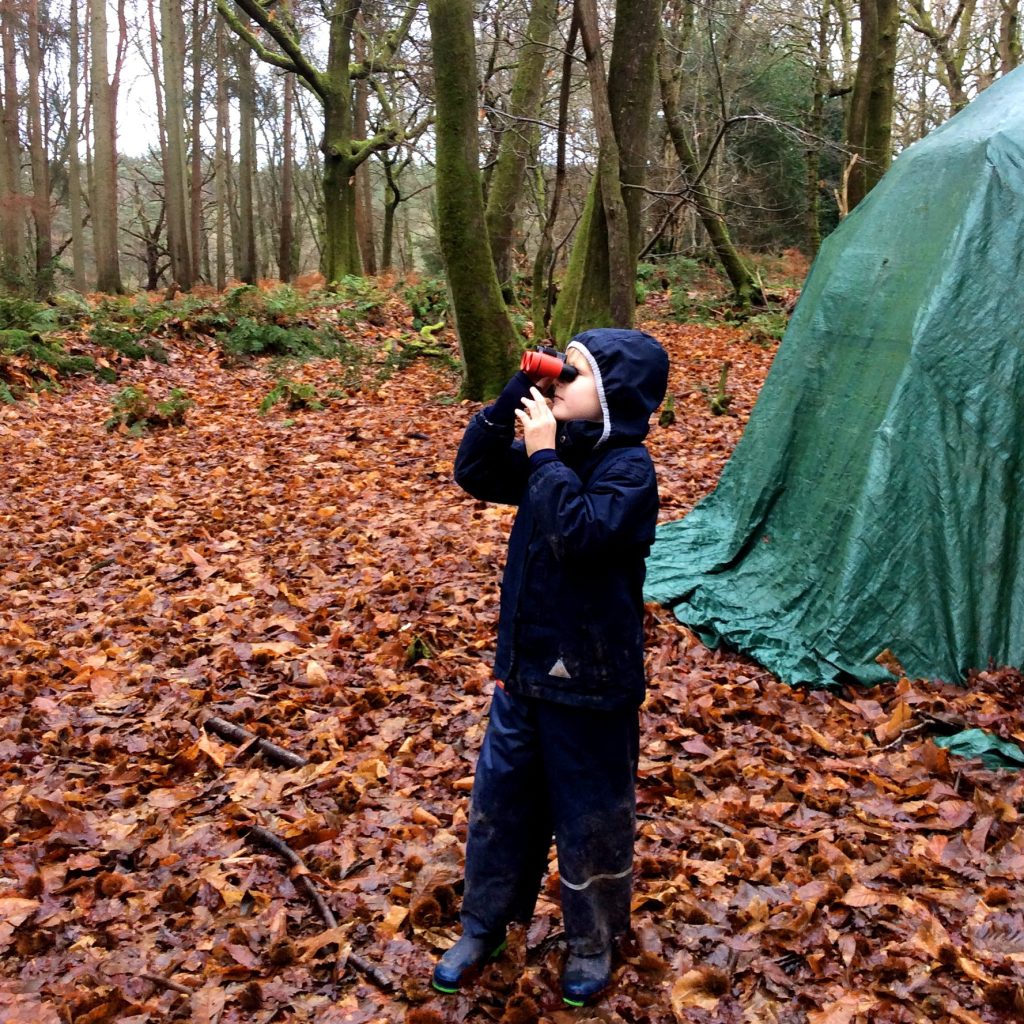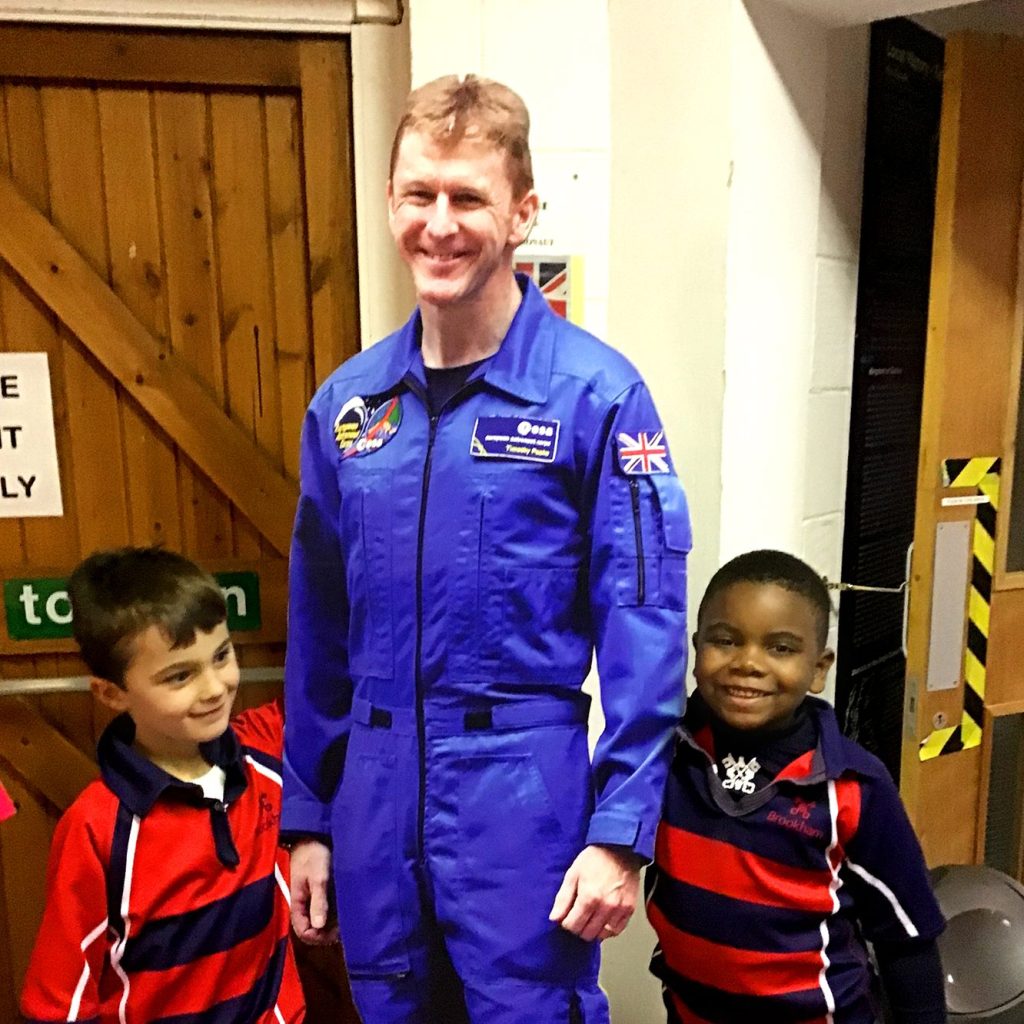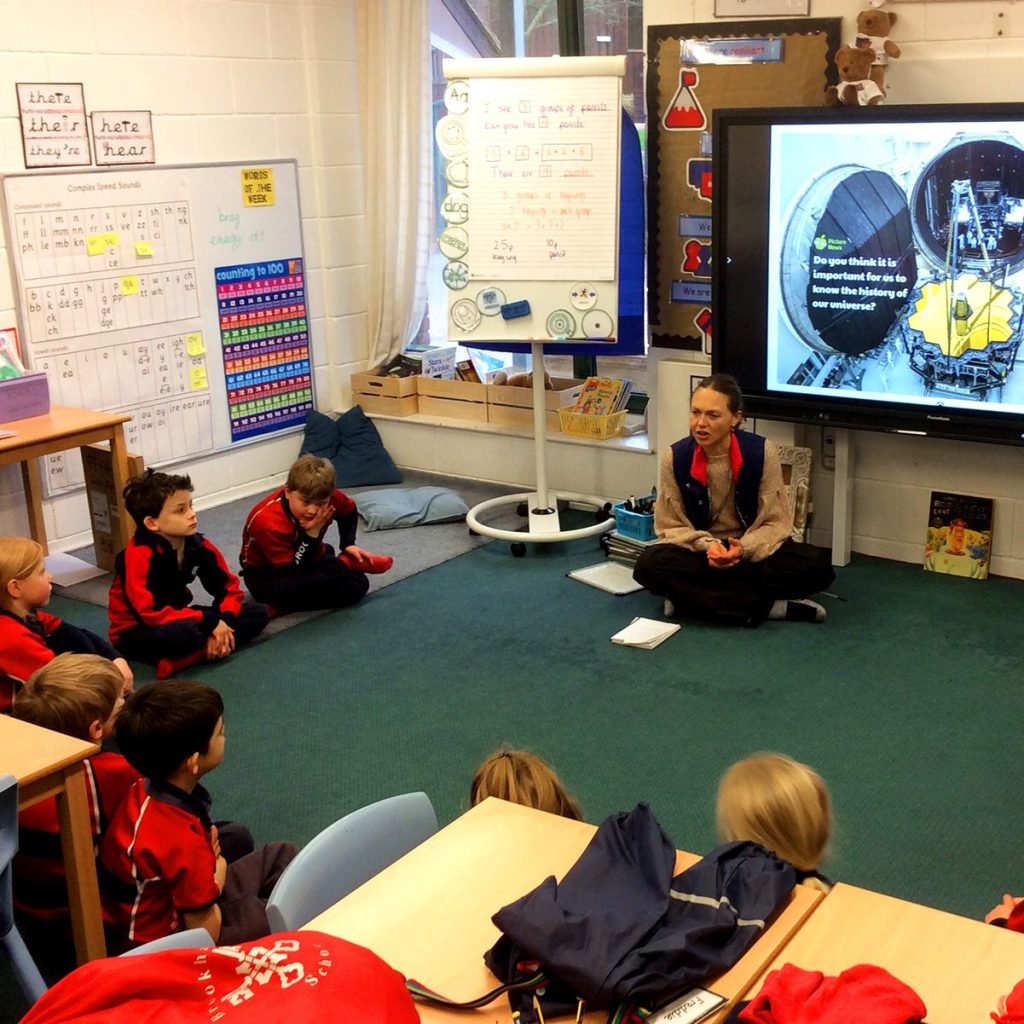 Year 2's new Space topic has again taken the children to infinity and beyond after last week's out-of-this-world visit to the South Downs Planetarium in Chichester. With curiosity and interest suitably ignited at the planetarium, the children enjoyed imparting their knowledge and bamboozling their teachers with incredible facts. Consequently, it came as no surprise that they revelled in discussing this week's news concerning the impressive James Webb Space Telescope. They thought about the key British value of individual liberty, deciding it was important to know about the past and the origins of the universe in order to help us to protect Earth. After discovering what a telescope is, Year 2 used binoculars to reach new heights and explore the school grounds using a different pair of eyes. Up at Forest School, the children homed in on their resilient learning power to spot birds, get close-up views of bird nests, and spot aircraft flying overhead. They compared binoculars to magnifying glasses, thinking about which of these they would use to identify bugs and the plethora of spiders' eggs that they found. It's been a great start to the Spring Term for the intrepid explorers who are fast becoming budding astronomers!
Henrietta Platt, Year 2 Teacher
Inspired Year 3 Produce Marvellous Medicine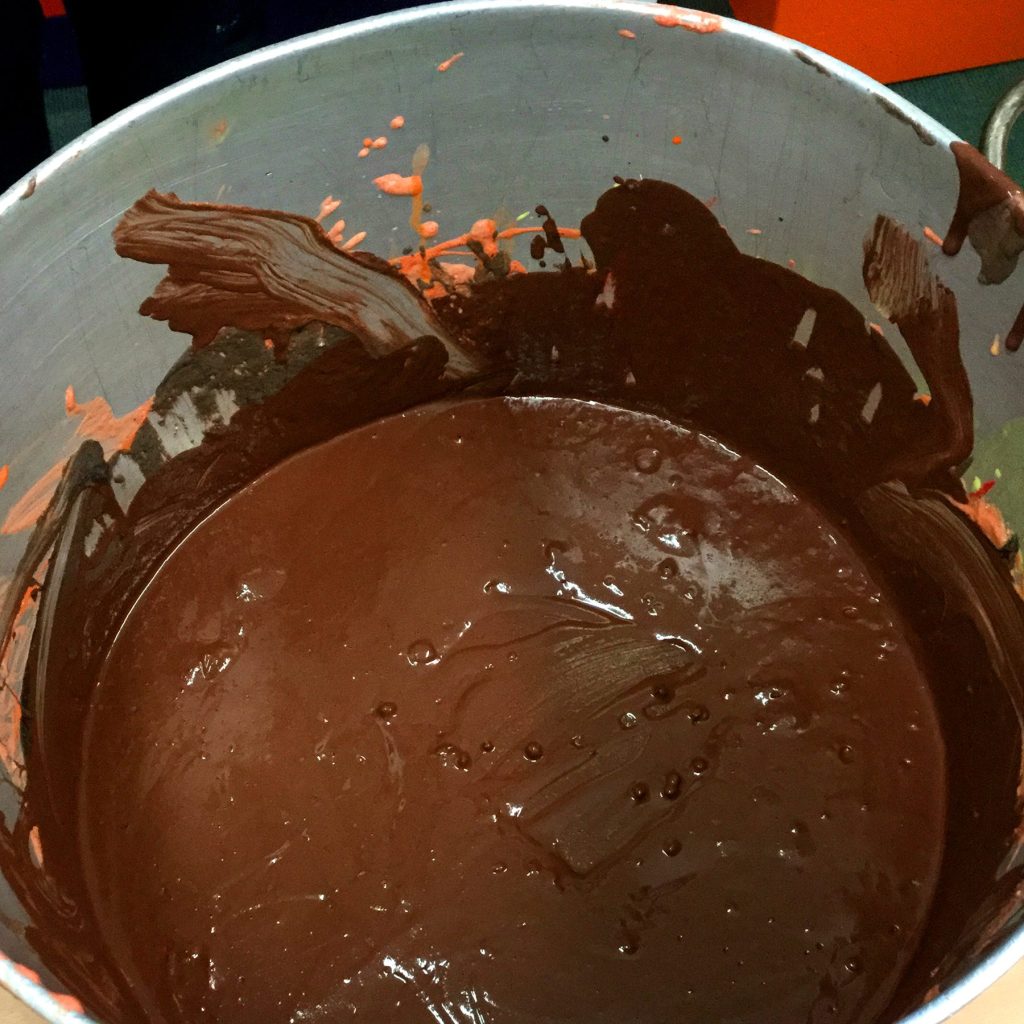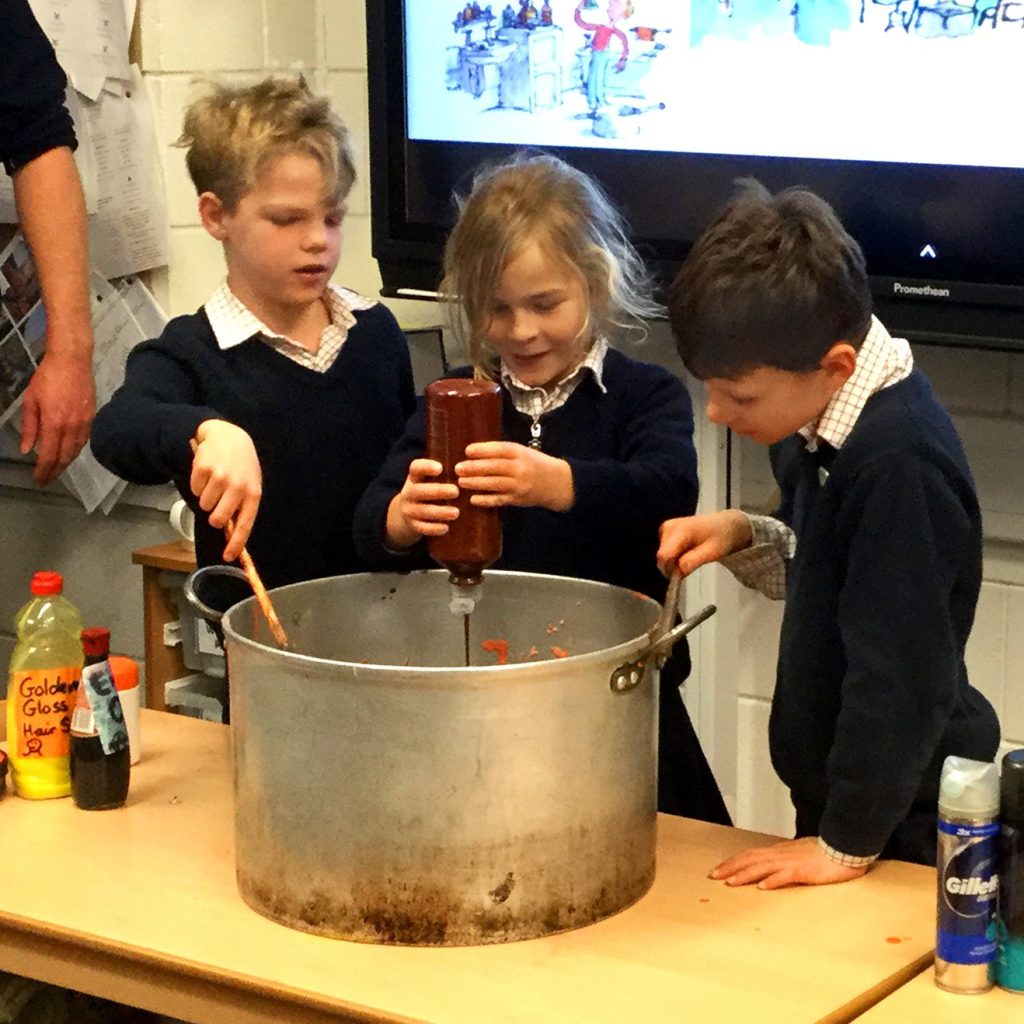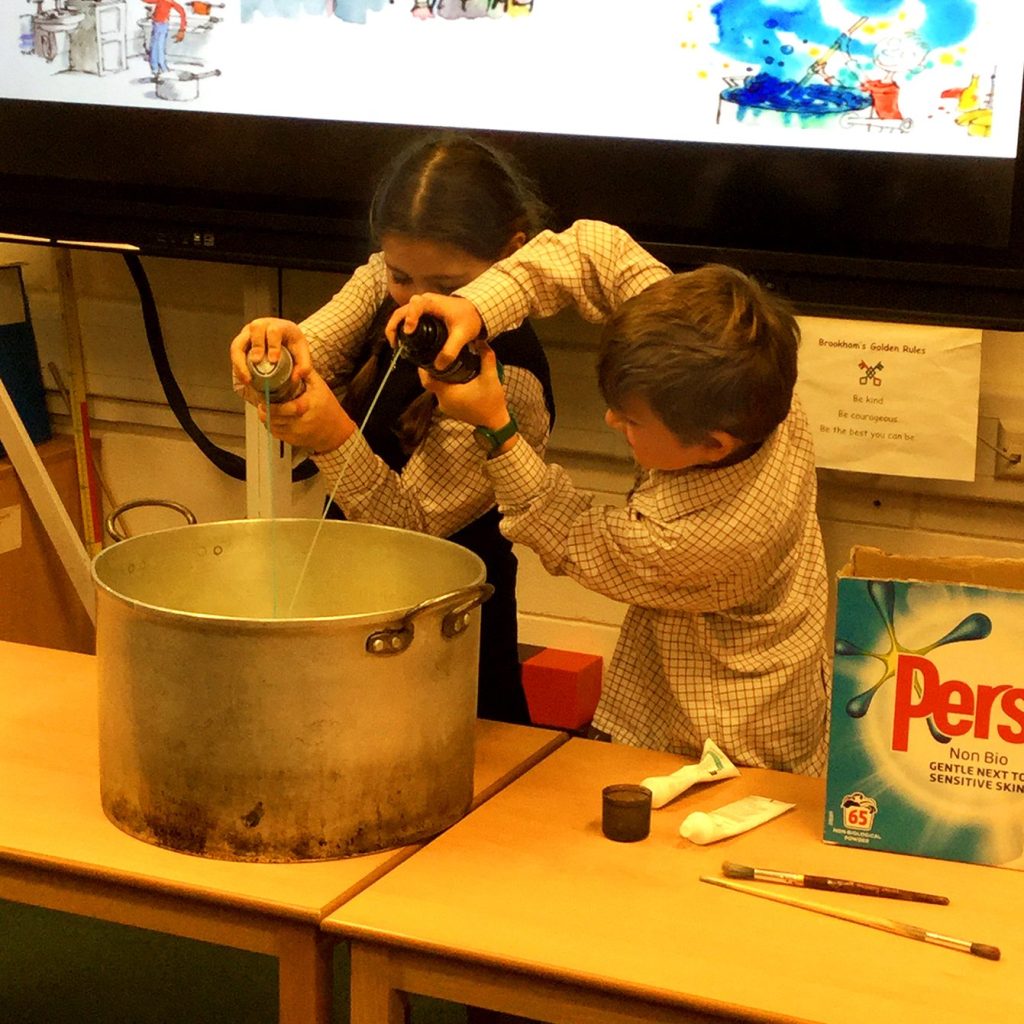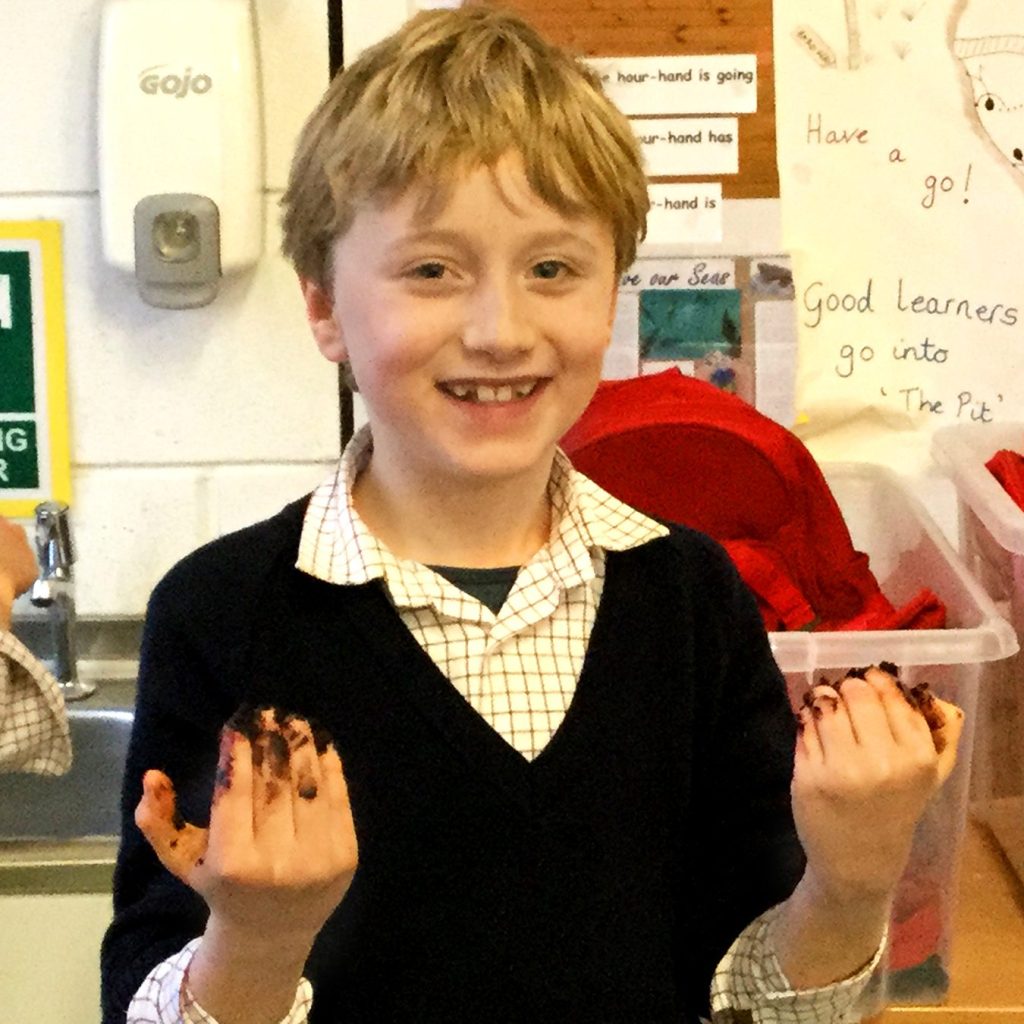 Last week, whoops and hollers of sheer wonder and delight brought inquisitive staff members to Year 3 to investigate the source of such extreme excitement, fun and pleasure. Inspired pupils were enthralled as they enthusiastically added the most unlikely of ingredients to an enormous, metallic cauldron, collectively concocting a supremely magical, yet revolting, marvellous medicine for George's grandma – quite possibly the world's most ungracious, unkind and unimaginably grizzly, grumpy grouch of a grandma. Lashings of golden gloss shampoo, slithery snakes of toothpaste, squirts of shaving foam, capfuls of 'Flowers of Turnips' perfume, scoops of dazzling, super-white washing powder, clumps of lavender-scented, Waxwell floor polish, shakes of flea powder, glugs of extra-hot chilli sauce, pints of disgusting, murky engine oil and 500 gigantic, purple pills for horses with sore throats bubbled, boiled and smoked to produce an explosive tonic that would blow your head off! Roald Dahl would have been proud of the children's rigorous, vigorous efforts, following George's recipe to a tee and blasting our new literacy topic off to such an awe-inspiring, dynamic and memorable start! As the children have been picture planning the story with their teachers this week, they have become increasingly confident retelling the story and it's now role-reversal time … so sit back, relax and let the children enthral you as they tell their truly animated stories. We hope that you all enjoy them!
Shirley Jervis, Year 3 Teacher
Year 4 Culture Vultures Revel In African Adventure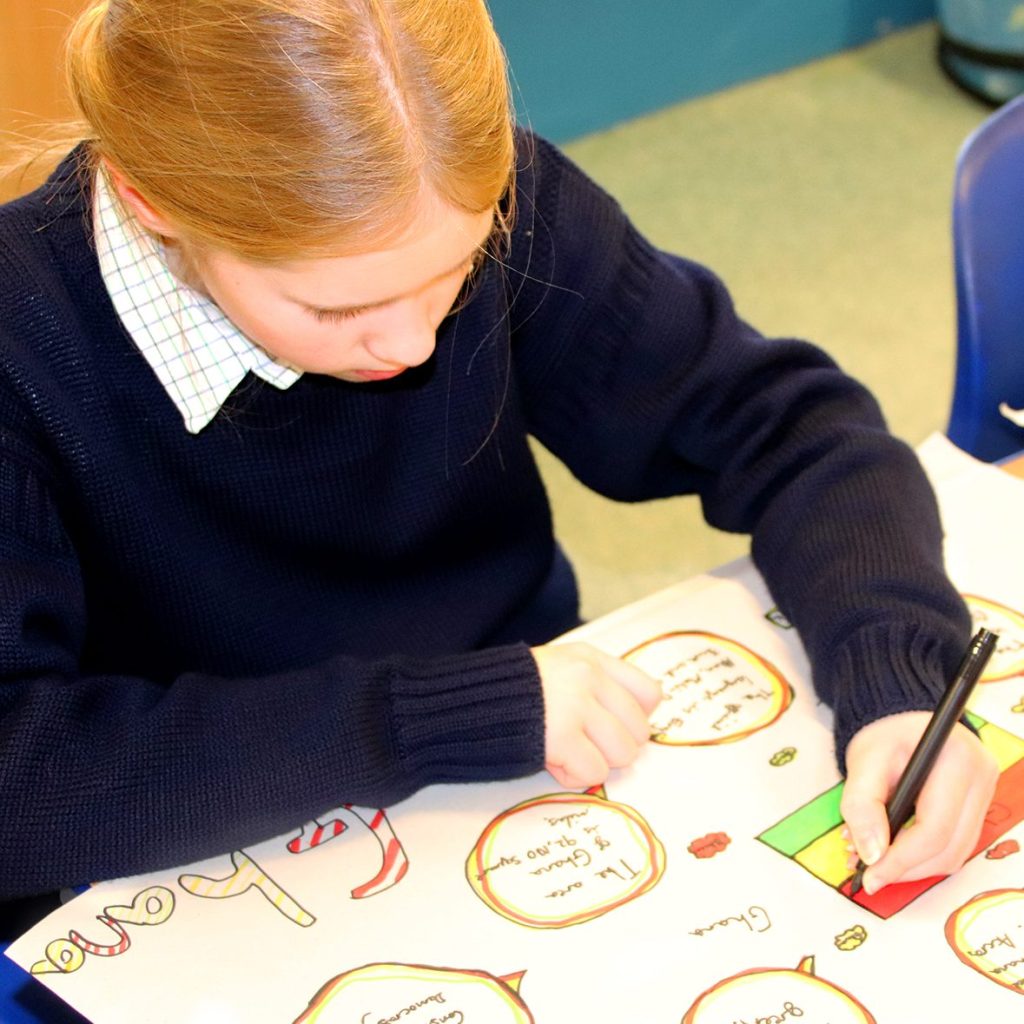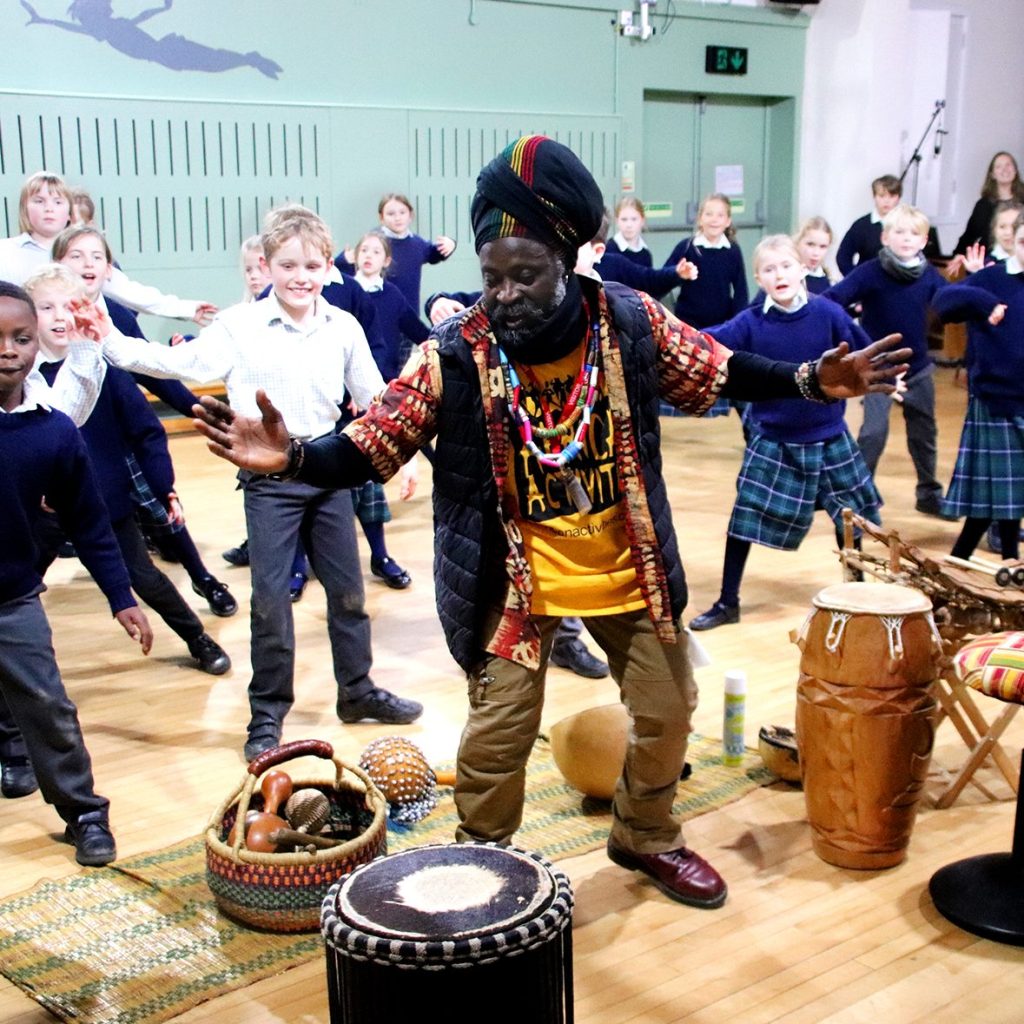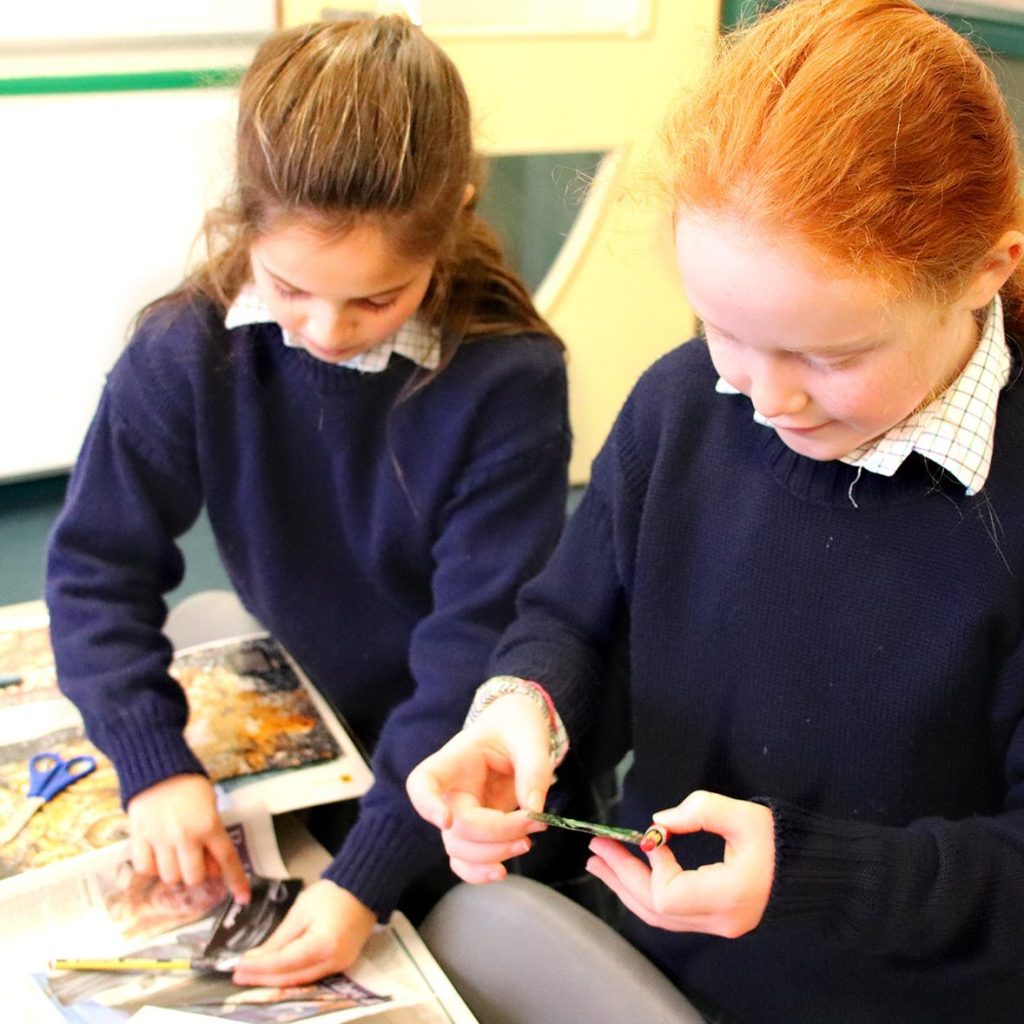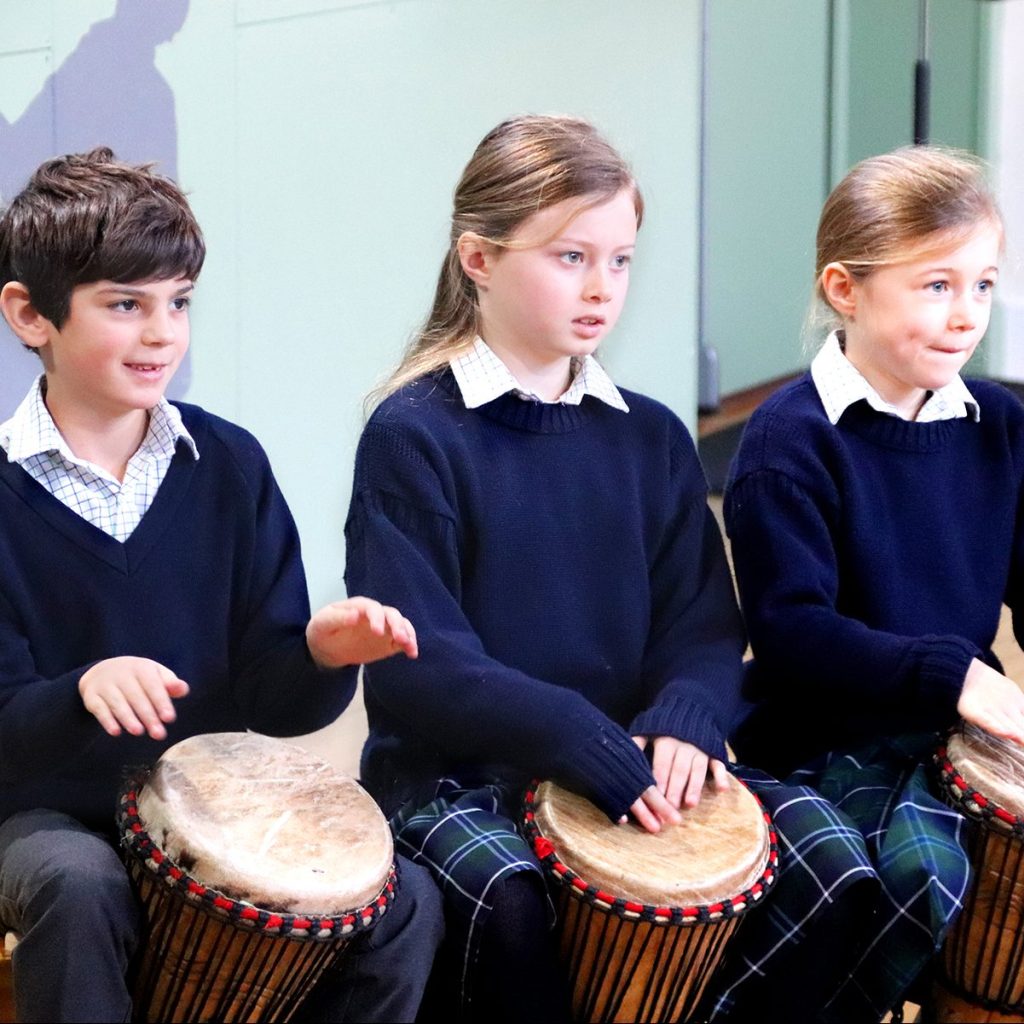 The Spring Term topic in Year 4 is focusing on exploring the history, geography and culture of African countries and communities. So what better way to engage in this new theme than by immersing themselves in wonderful African drumming, storytelling, beading and dance. The inquisitive children began the day learning call-and-repeat drumbeats from Kwame from the brilliant African Activities. He told the fascinated group how villagers in Ghana would communicate using the call-and-response drum songs before the eager pupils threw themselves into the music; mastering various drums made by Kwame himself and playing a xylophone made from dried fruit and shakers made from seeds. Year 4 then spent the remainder of the morning constructing beads made from newspapers and magazines as the day took a wonderfully creative turn. This craft is undertaken widely across Africa and used as personal and colourful decoration. It was quite a skill to master, with meticulous cutting, wrapping and gluing required to ensure eye-catching and realistic beads were created. To round off the day, Kwame demonstrated an African clock dance, which worked in counts of 12 based on the movements of a clock. It was wonderful seeing the concentration and sheer enjoyment on the children's faces as they happily moved to the beat. Year 4 truly loved their 'African WOW' day and came away armed with a wealth of new knowledge and a love of African culture.
Rosie Statham, Head of Year 4
Year 5 Historians Focus On Life Of The Vikings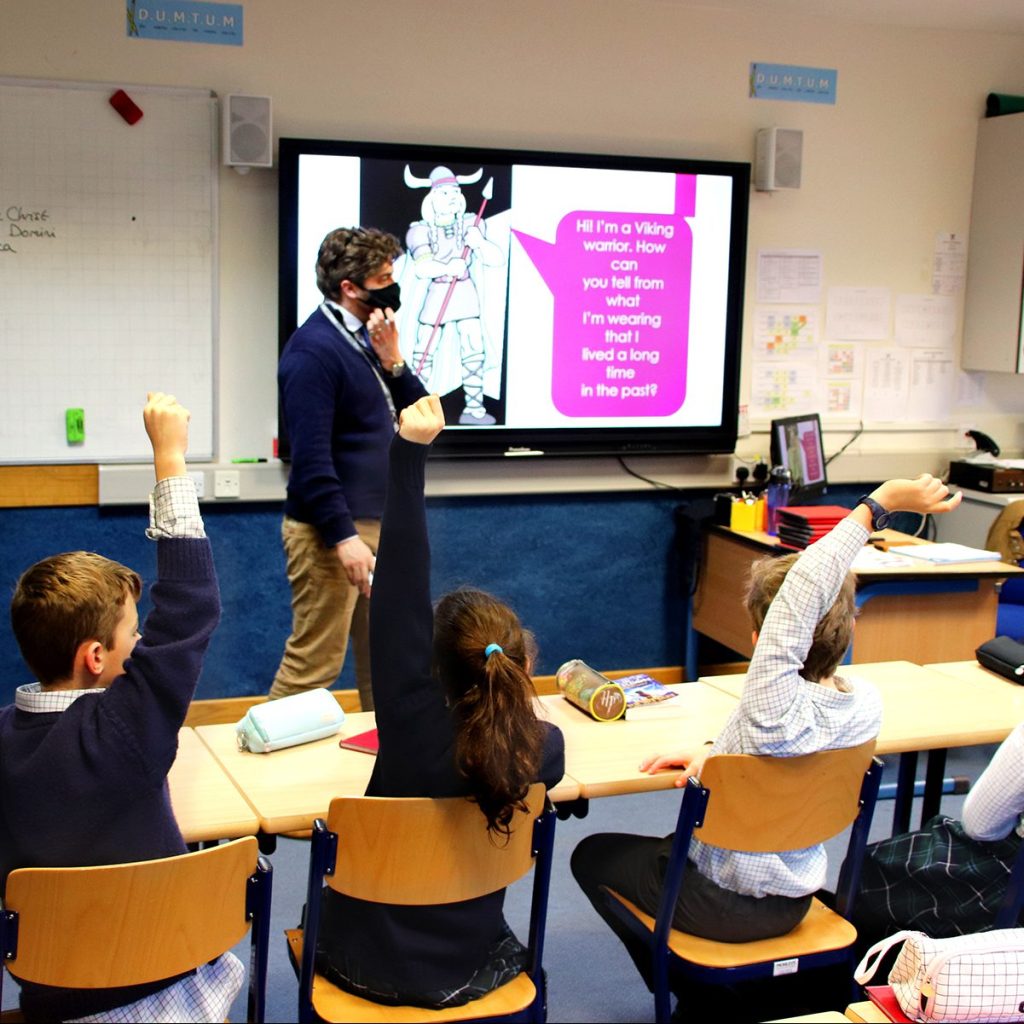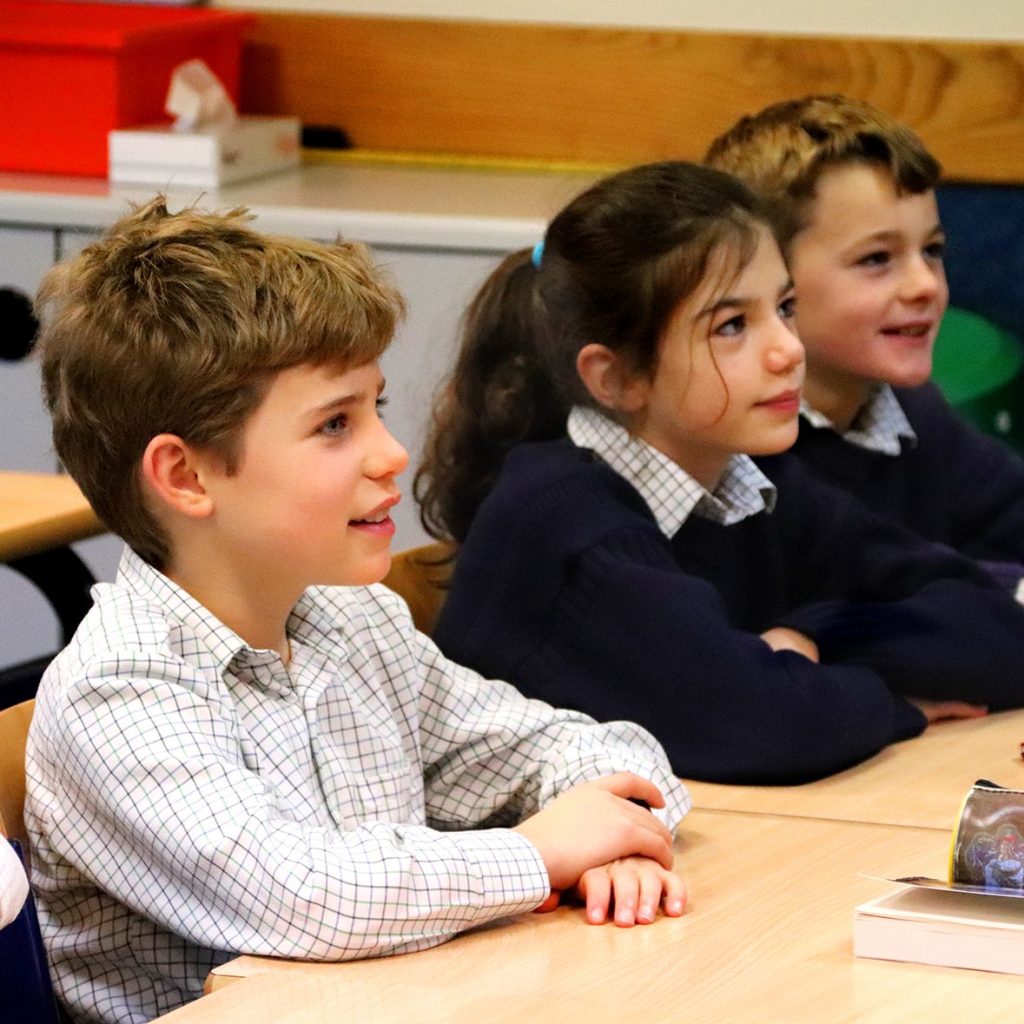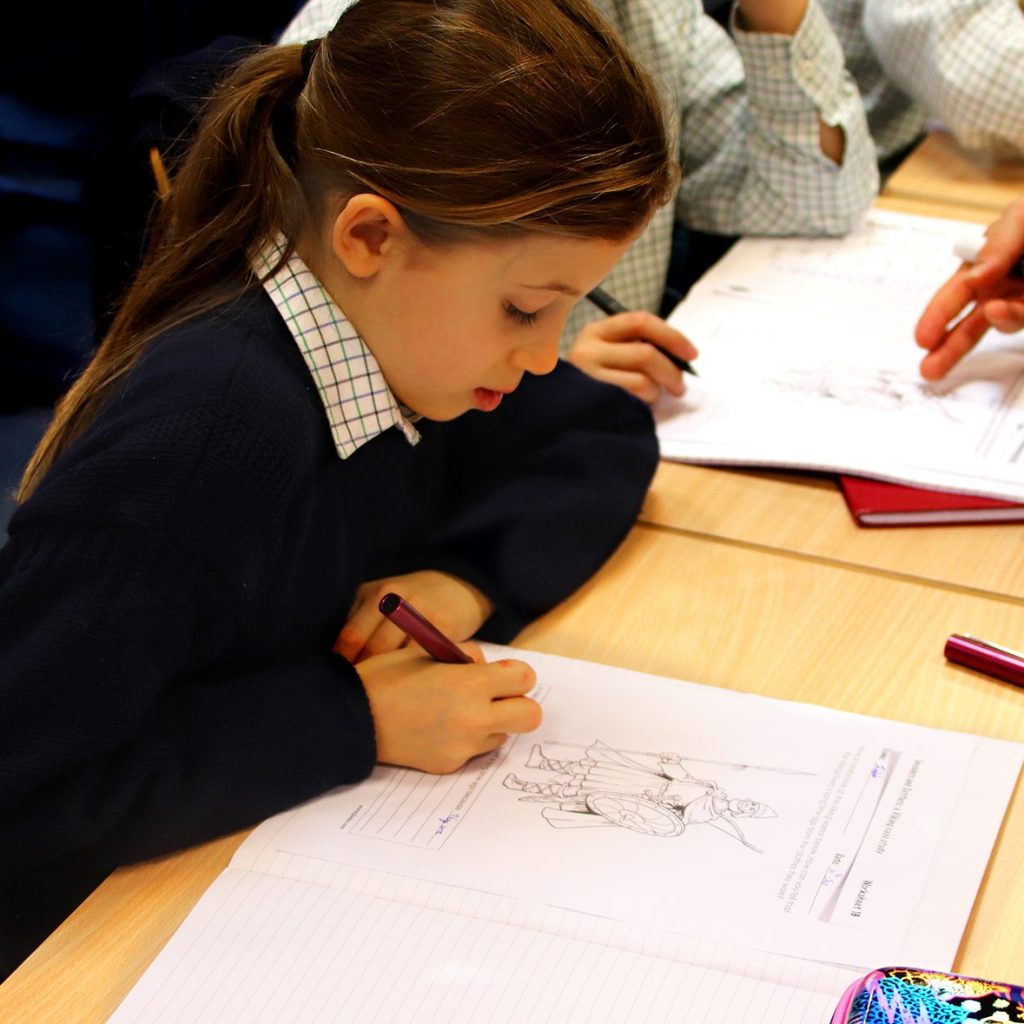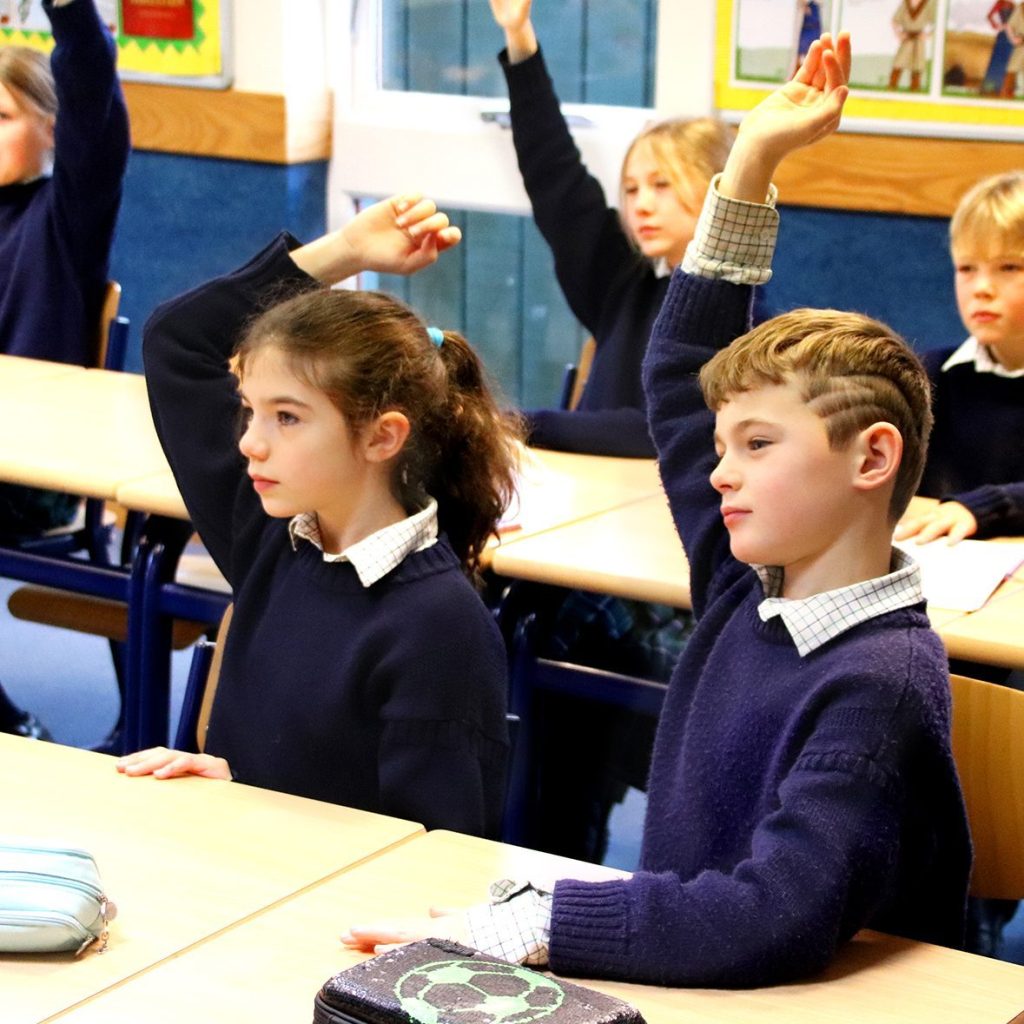 Year 5 have set sail on a new History topic, learning all about the Vikings. The young historians studied the Anglo-Saxons last term, and they enjoyed spotting similarities between the two historical groups. They learnt where the Vikings came from and why they travelled so extensively around the world, as well as clearing up a few common misconceptions about the Vikings – they didn't actually wear horned helmets and they weren't always bloodthirsty and ferocious. Furthermore, they actually discovered America long before Christopher Columbus. The children also had the chance to compare the differences between Viking clothes and modern outfits, as well as taking on the role of a Viking farmer looking for new land to cultivate.
Ed Elgood, Year 5 History Teacher
Year 6 Musicians Create Wonderful Samba Sounds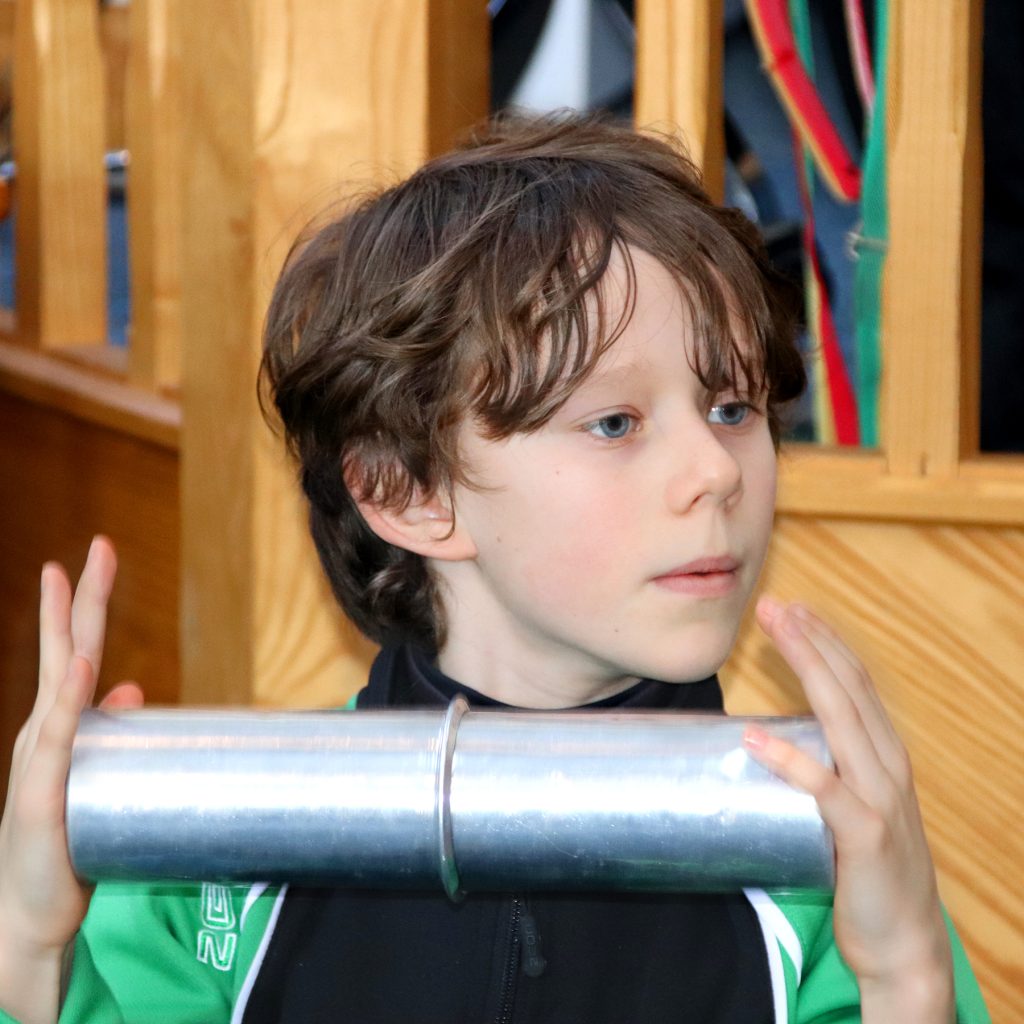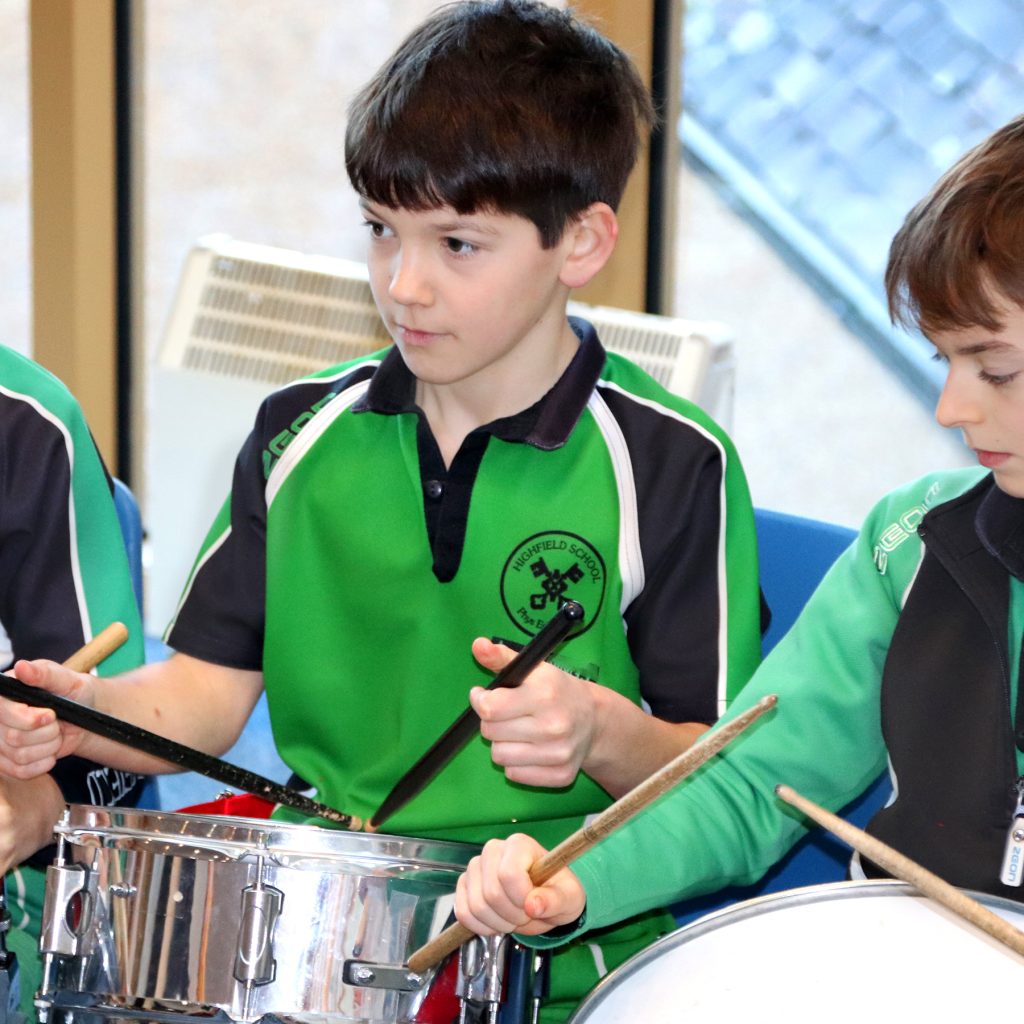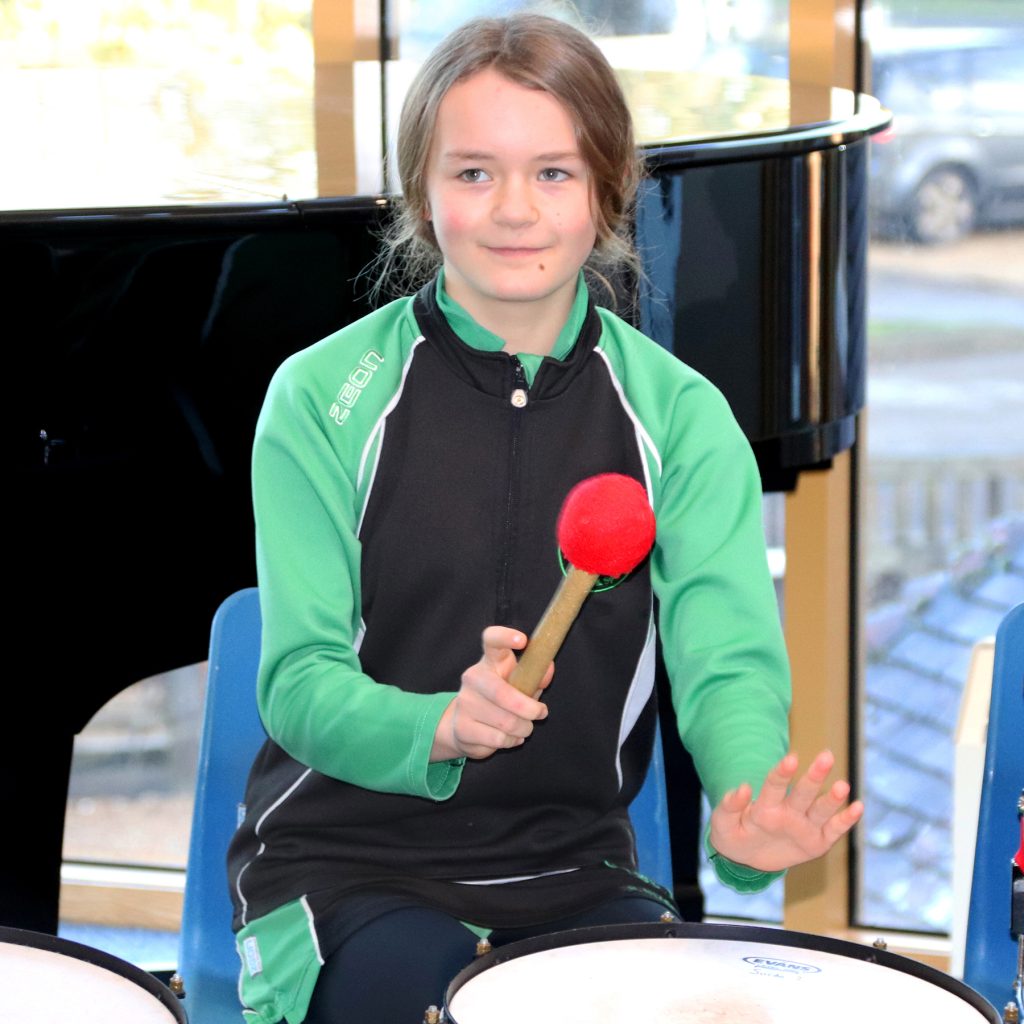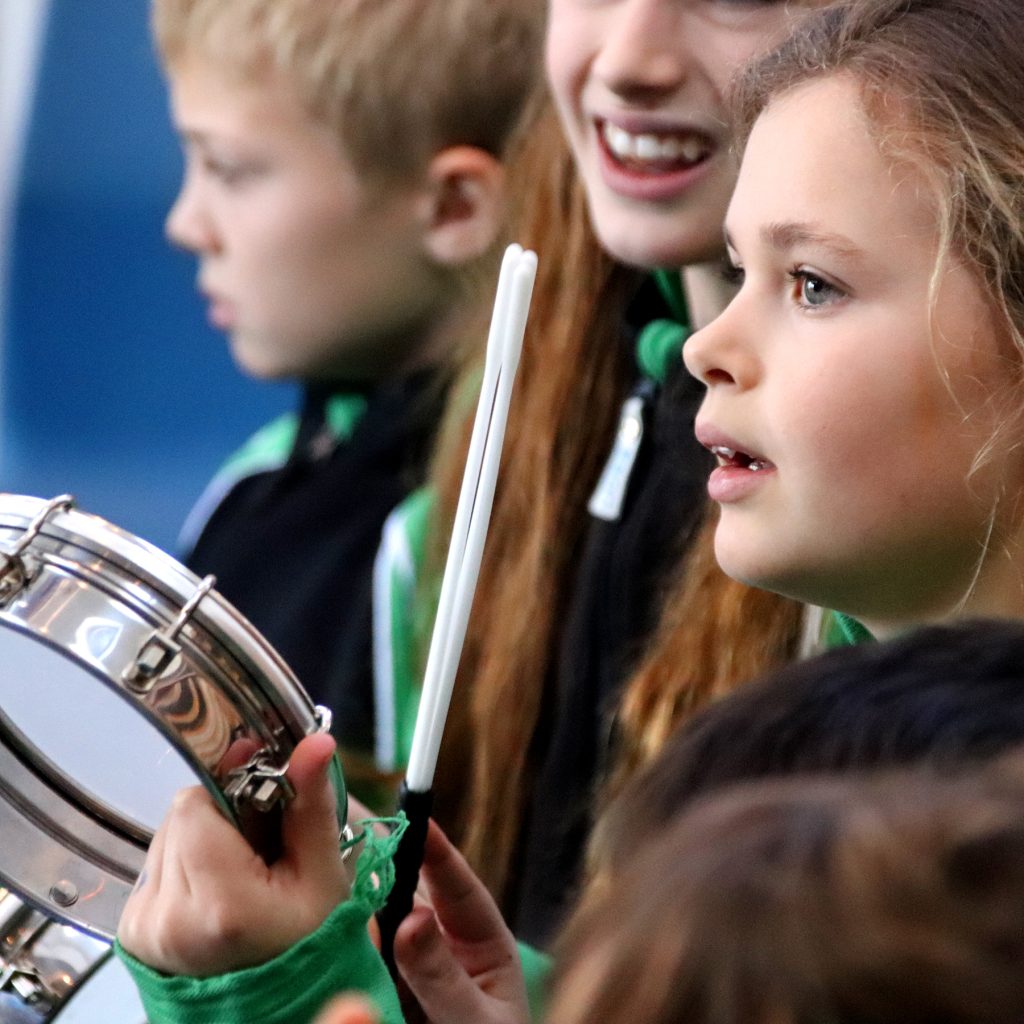 Year 6 were lucky enough to experience the vibrant music of Brazil this week in a Samba workshop run by a drum specialist from Bedales School. They learnt about the different instruments, rhythms and traditions behind Samba music, as well as how to create a polyrhythm and using call and response to create a Latino sound. The children quickly mastered each individual beat and then learnt about layering these sounds as an ensemble; this style of drumming demands really good teamwork and listening skills and Year 6 rose to the challenge and created some fantastic Samba sounds.
John Mühlemann, Head of Music
No Pressure As Year 7 Ponder Common Entrance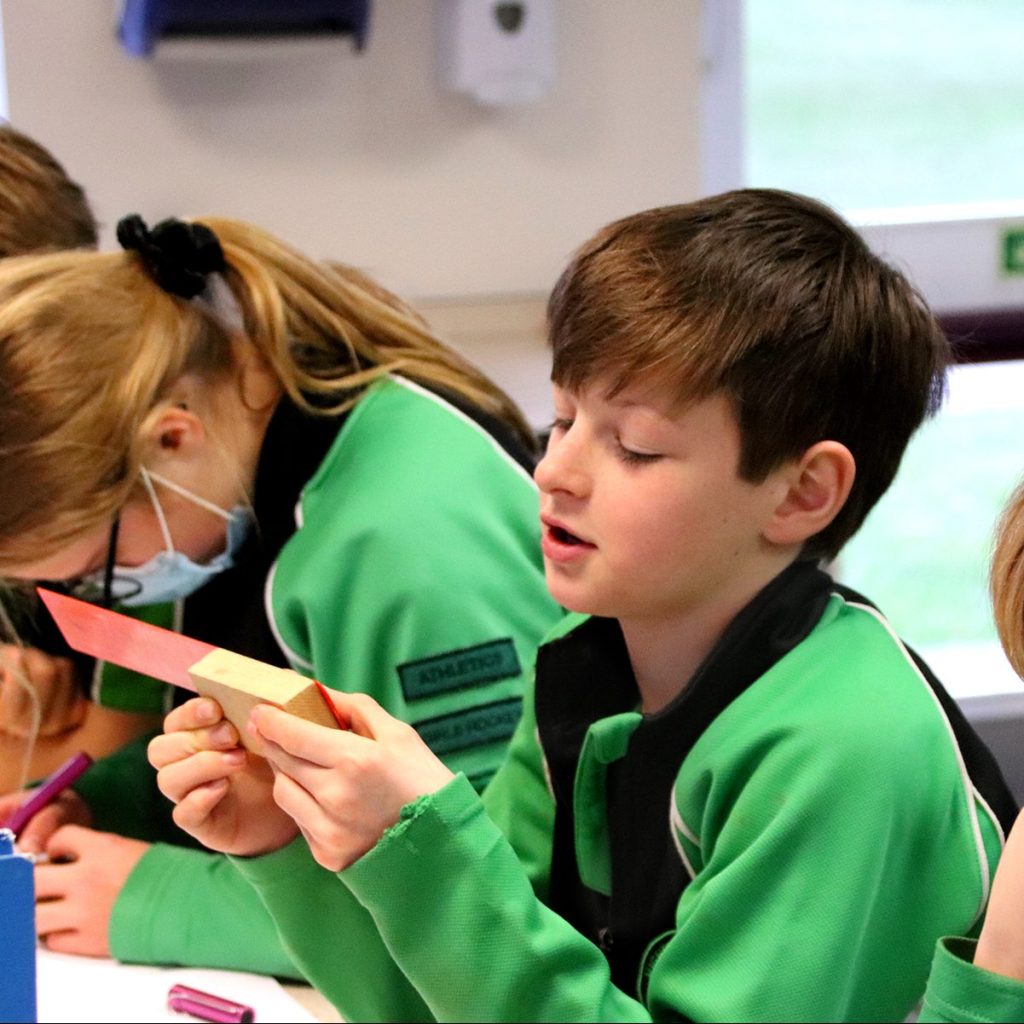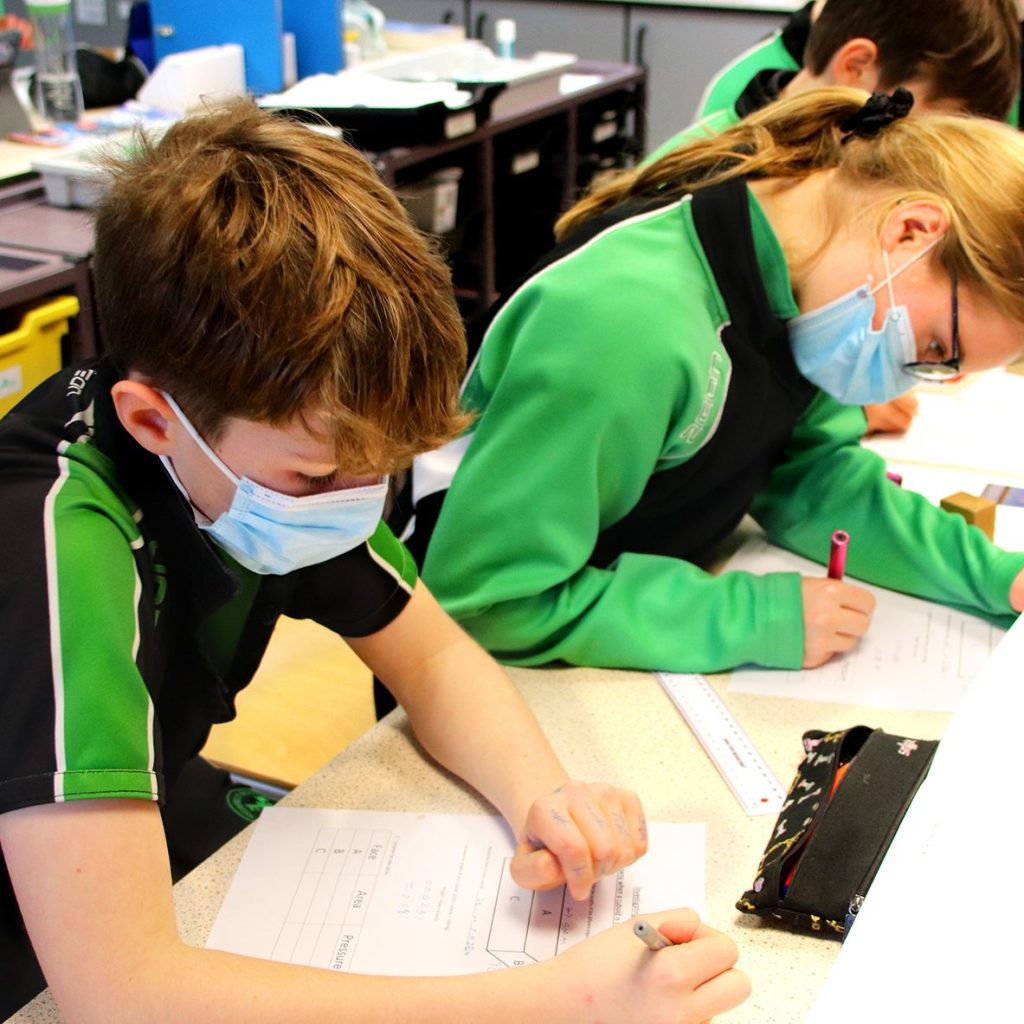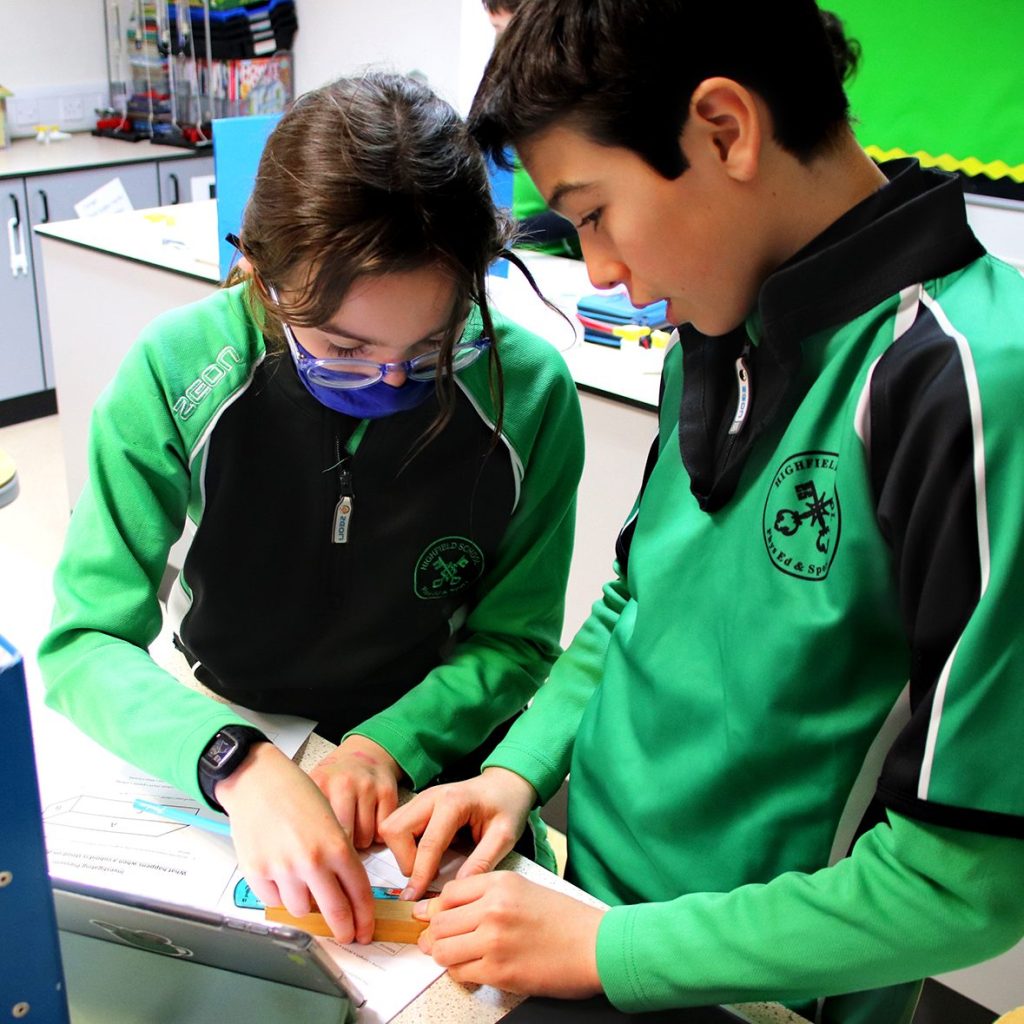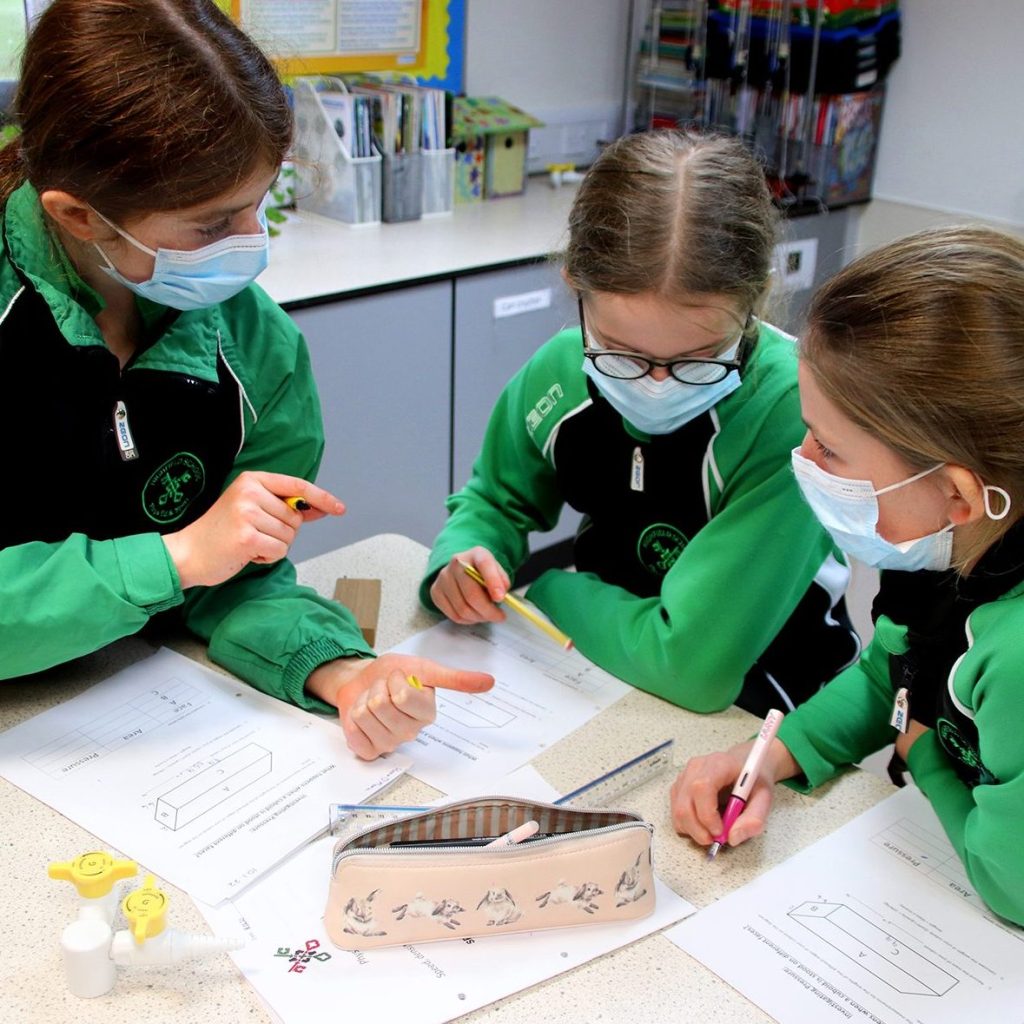 Year 7 have just started to study their first Physics topic of the Common Entrance course. Physics is often thought of as the science of measurement and is arguably the most important science; Physics explains how atoms work, Chemistry is the interaction and bonding of atoms and Biology is the use of chemical reactions to support life – so Physics is the key to it all! Year 7 are learning about the mathematics of speed, pressure and density, as well as developing an understanding of each of these quantities and their application in everyday life. In their study of pressure, the children have discussed why football boots have studs, why it is safer to crawl across the ice rather than walk on a frozen pond, the design features of a drawing pin, and why it is possible to lie on a bed of nails in relative comfort but not to stand on it. In future lessons, we will investigate density and then look at how this relates to floating and sinking, as well as investigating gas pressure and hydraulic systems to further extend our understanding of pressure.
Peter Hesselmann, Year 7 Science Teacher
Year 8 In Superb Form On Netball Court And Rugby Pitch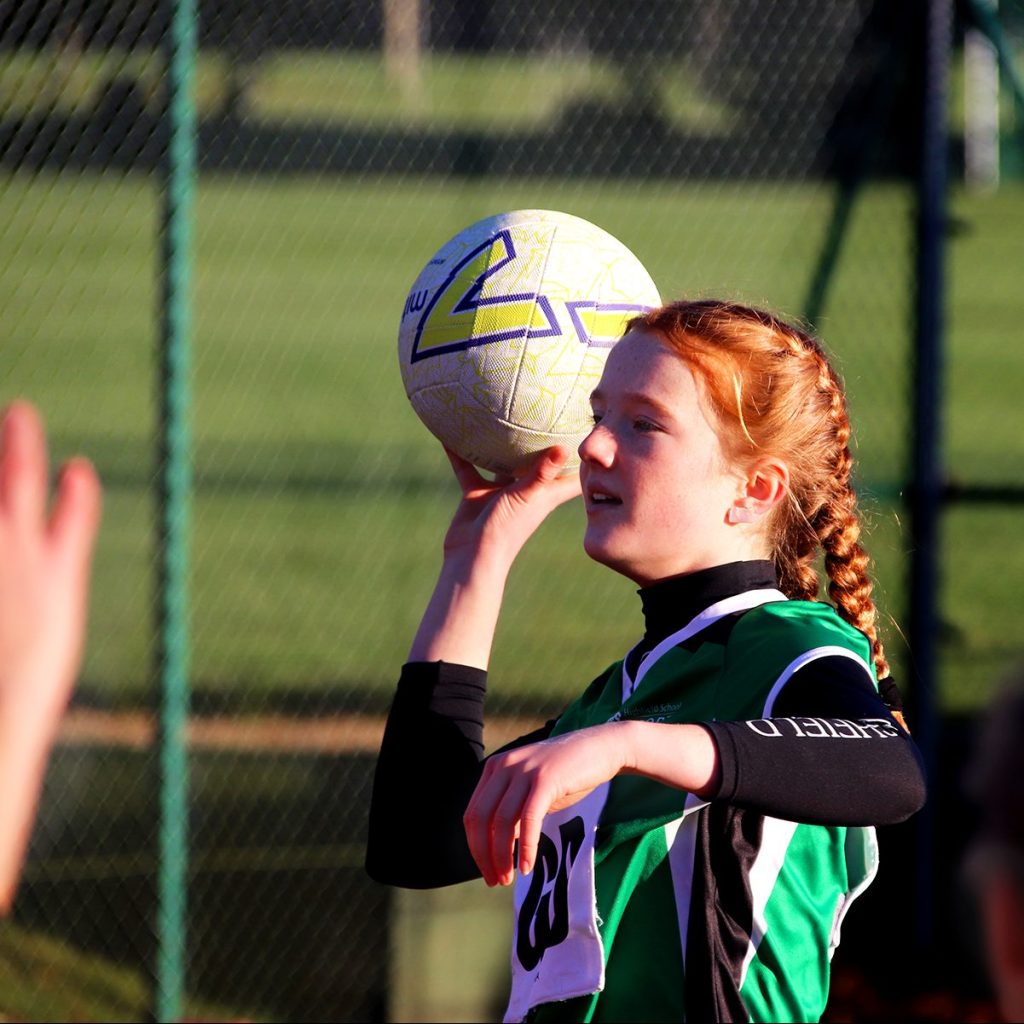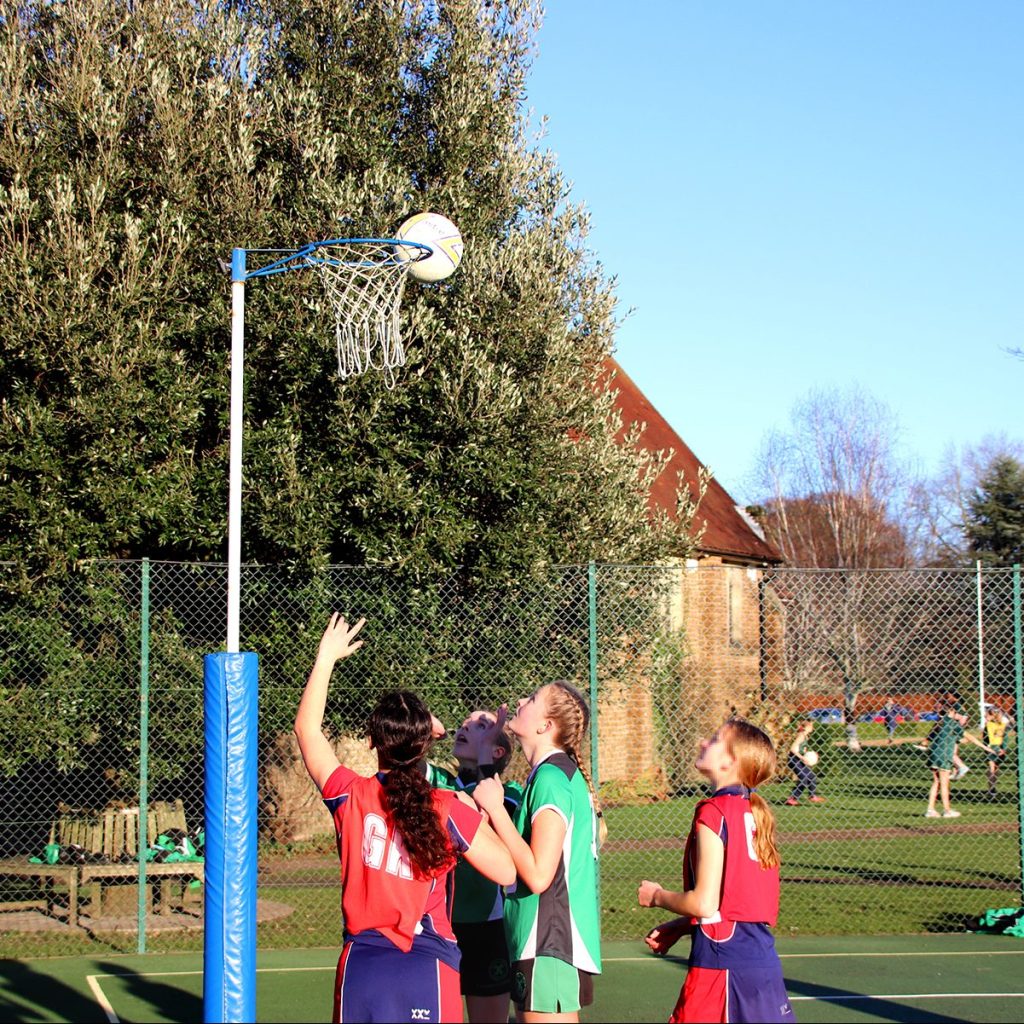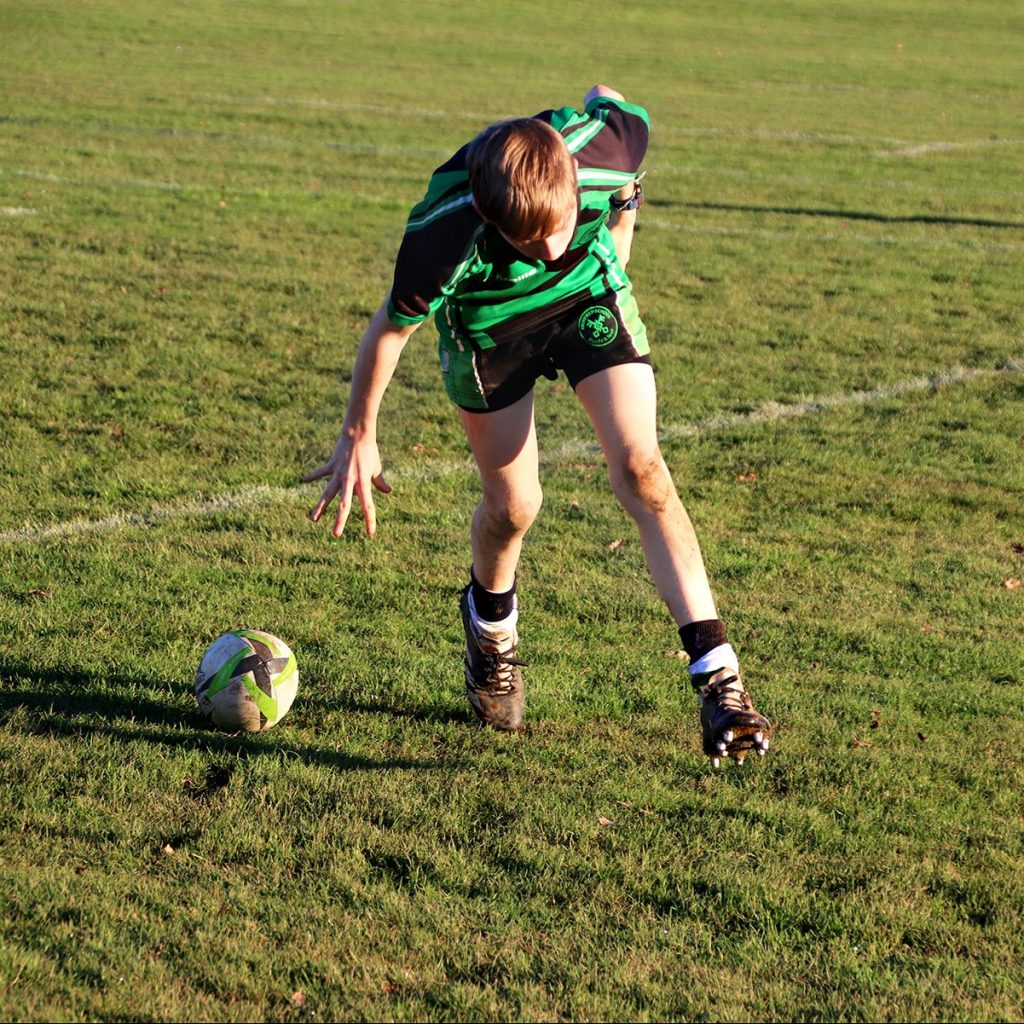 The U13A girls got their Netball season off to a flying start in a three-way tournament with Eagle House and Edgeborough. Eagle House School were worthy opening opponents, defending well and rapidly scoring the first goal, but Highfield soon got into their stride and surged into a 6-1 lead. They continued to step up and once they were in full flow there was no stopping them. Minty D and Flora T-D were on top form in the attacking third with Tilly H, Izzy H and Destiny W offering excellent support through the defensive third as they romped into a 10-2 half-time lead. After several mid-court substitutions, Highfield continued their fine form in the second half, making excellent interceptions to win the ball back and passing with patience, accuracy and timing which resulted in an impressive 15-6 win. Against Edgeborough, Highfield fell two goals behind early on but rose to the challenge and, fuelled by several key turnovers, turned things round to lead by one goal at the break. Playing with high intensity and forcing more turnovers in the middle of the court, Highfield effectively mixed fitness and skill to pull away and win 13-7. Tilly H and Minty D were voted best players by both opposition teams for both matches. After their positive start to the season, the first team travel to face Windlesham House tomorrow before competing in the Bryanston tournament (19th January) and the IAPS tournament at Cranleigh (24th January).
Natalie McIntosh, U13A Netball Coach
The U13A boys' rugby team began the new year with a fixture against an imposing Amesbury team made up of the best of their top two year groups. It was clear Highfield was in for a physical challenge and both defences dominated the opening quarter of the game. As the match went on, Highfield continued to forge their identity as a team that plays a high-paced, off-loading game. After consistent hard running from Freddie B, player of the match Ben B and Will J, combined with sublime handling throughout the team, Highfield eventually breached the Amesbury defence and scored a flurry of tries before half time to take a 3-0 lead, the stand-out score being a 60-metre effort from Archie L, holding the ball in one hand as he skated through the visitors' defence. Amesbury charged back fiercely in the second half, scoring after sustained early pressure, but Highfield stuck to their guns, effectively keeping the ball alive, and after a stunning counter-attack sparked by an inspired turnover by Ollie H the boys began to pile on the pressure right to the final whistle. Their reward was more tries, including an outrageous effort from Will J, who showed great dexterity and pace for a chip-and-chase score, and Freddie B, scoring on the last play of the match with an evasive stop-and-go manoeuvre that left the opposition chasing shadows. There were standout performers across the board, with Joey B, making his first A team start, using fancy footwork to consistently evade tackles, Seb L showing he has a brain for the game that would get him invited to rugby Mensa, Luke G being reliable and committed to executing any skill that was required, and Fergus T leading the team defensively with courage and passion.
Michael Chapman, U13A Rugby Coach