Welcome to Highfield and Brookham
Welcome to Highfield and Brookham, an independent co-educational day and boarding school for children aged 2-13. We're located in 175 acres of stunning grounds within the South Downs National Park in Liphook and we welcome families from across Hampshire, West Sussex and Surrey, as well as further afield nationally and internationally.
We pride ourselves on the strength and breadth of our curriculum, our first-class teaching, our pledge to deliver the very highest levels of pastoral care, and our ongoing commitment to the environment. Not to mention helping shape well-rounded, empathic and caring individuals who move on to some of the leading senior schools in the country at the end of Year 8.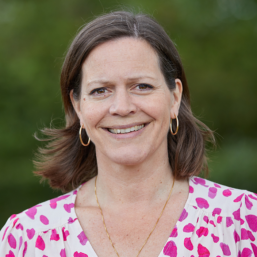 Suzannah Cryer
Head
I am delighted to extend to you a very warm welcome to our school community. Highfield and Brookham is a truly independent co-educational nursery, pre-prep and prep school with day and boarding options. We are small enough to honour the individual and big enough to provide an exceptional academic experience. We believe in providing a nurturing and stimulating environment that encourages creativity, growth and a thirst for learning in your child. With a 175-acre site, we have exceptional grounds as well as inspirational facilities that allow your child to spread their wings.
Now is an incredibly exciting time to be joining Highfield and Brookham as we embark on a focus to equip your child for a world that demands adaptability, resilience and a lifelong love of learning. To find their place in the world, your child needs to know how to challenge ideas, including their own. Your child needs to think, and also to do. They need to be able to make decisions, be creative, have the ability to listen and the confidence to respond. Our curricular and extra-curricular activities provide them with a remarkable array of opportunities to apply their learning practically and meaningfully.
A school's success is based on the strength of its community. I can honestly say that I have never experienced a stronger, more supportive environment where children have the space to breathe and the support they need to thrive. We take pride in creating an environment where children know that they belong, find areas they love, and contribute to a community that cares.
Being a school that educates children from Nursery through to Year 8 has incredible benefits. We can shape the trajectory of your child's academic growth, offering them challenging learning experiences, valuable enrichment opportunities both in and out of the classroom, and a dedicated team of inspiring teachers who take pride in really knowing your child and providing them with a seamless education.
Your child will have a bespoke journey at our school and our leavers go onto a vast range of top day and boarding senior schools. Navigating the senior school journey is done on an individual basis so we can find the right school for your child. Highfield and Brookham children grow up to be wonderful adults; confident, authentic and with a desire to engage with the ever-changing world around them.
The best way to experience the school and feel the community's warmth is to visit us and meet our amazing children. They are enormously proud of their school and are keen to show it off.
I look forward to meeting you soon.
An excellent and very broad educational experience, combined with first-class pastoral care, great facilities in a wonderfully inspiring location