Our People
We are delighted to introduce you to our Senior Leadership Team. The aim of this exceptional team of people is to provide a coherent educational journey for all children from Nursery to Year 8. We will ensure that your child will have an exciting, seamless and rich education.
Under the inspirational guidance of Suzannah Cryer the Senior Leadership Team works across Highfield and Brookham including the Nursery, the Pre-prep and the Prep School. This expert team of people will build on the first-rate leadership and pave the way for the future vision of the school. Through a dynamic curriculum, unwavering pastoral care and an exceptional school environment, the aim is to develop happy, inquiring and caring young people who are engaged citizens of the world.
Kai Timmermann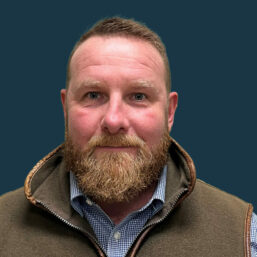 Estate Manager
I joined the school in October 2023 from Eton College, where I held the position of Country Sports Officer, tasked to broaden the provision of fishing, shooting and other field sports. I was also appointed Adjutant of Eton College Combined Cadet Force having previously served with the British Army within the Parachute Regiment. Prior to that I enjoyed a varied career path which includes Facilities Manager at the National Clay Shooting Centre, agricultural land management as well as service within the Police.
My objective for the team as Estate Manager is to provide the best prep school facilities and grounds in the country to support the academic and co-curricular staff in their work enabling your children to thrive. We are proud of the stunning facilities and grounds that we have and will continue to maintain them to the highest standard. My focus will be to always strive for perfection whether it is our ecological and woodland management, maintenance of infrastructure, equipment or state of the art facilities such as the outstanding astro pitch and pavilion. I am looking forward to building on this success for the future in terms of new developments on the estate, futureproofing our focus on sustainability and pushing the estate and school to be carbon neutral by 2030.
Steve Rea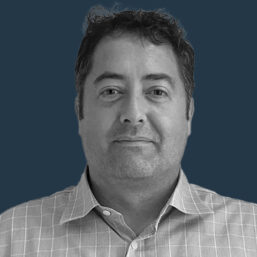 Bursar
I qualified as a Chartered Accountant with KPMG and then worked for five years at GE performing a range of different financial and management accounting roles. I took a career break to be the main carer for my two daughters before returning to full-time work when I joined Highfield and Brookham as Finance Manager in September 2021.
My close working relationship with Mel Harris, our outgoing Bursar, and my existing knowledge of the school's financial and operational functions will be invaluable in providing continuity and support to the school. I am thrilled to be part of the Senior Leadership Team as we take the school forward into an even more successful future.
Caroline Beldham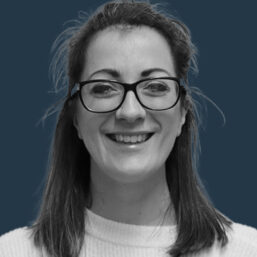 Director of Marketing and Communications
Over the last 10 years I have specialised in education marketing, in particular the prep school market. Prior to my current role, I was at Danes Hill School, Oxshott, where I was Director of Marketing and Admissions. Before that, I was Head of Marketing and Development right here at Highfield and Brookham. Just like Suzannah, I could not stay away.
I am so pleased to be back and to be part of the Senior Leadership Team. Working here is more than a job, it is being part of a vibrant extended family. I am excited to work with such a talented and passionate group of people to drive the future vision of the school. I am eager to welcome the next generation to such a brilliant school, one that will nurture their talents and provide the skills to last a lifetime.