Registrar's Welcome
Welcome to Highfield and Brookham, an independent co-educational day and boarding school for children aged 2-13. We're located in 175 acres of stunning grounds within the South Downs National Park in Liphook. We welcome families from across Hampshire, West Sussex and Surrey as well as further afield nationally and internationally.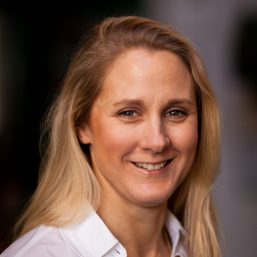 Charlotte Cottrell
Registrar
I am Charlotte Cottrell the Admissions Registrar and I am delighted you are considering our school for your child. I am here to answer all the questions you have about the school, arrange your visits and child's taster days. I will be with you every step of the admissions process to ensure it is smooth and stress free.
We are a non-selective school and we celebrate our diverse community. We welcome children of all abilities, nationalities and religions. It is this varied community that brings Highfield and Brookham its vibrancy.
We offer the breadth of education, the exceptional pastoral care and enviable facilities that many prep schools in the area offer. But what makes us truly distinct is we are a genuinely independent school. We have been privately owned by The Mills Family for over 100 years. We are not answerable to a trust or a senior school which means we have a strong feeling of togetherness. We work together with you to ensure your child receives the very best education possible.
We regularly feed 30 senior schools which means your child's educational journey is unique to them. Mrs Cryer has strong contacts with all of the senior schools and is exceptional at knowing every child. She will play a crucial part in finding the right future school for your child.
I know first-hand the quality of education that Highfield and Brookham provides. I am a proud parent of two Old Highfieldians. Still today, after all the years, they look back fondly and still thank Highfield and Brookham for where they are today.
I encourage you to explore our social media for a full flavour of the extraordinary opportunities your child will be given at Highfield and Brookham. And don't stop there, come and visit us and see the excitement for yourselves.
I look forward to welcoming you to our school community.
Charlotte Cottrell