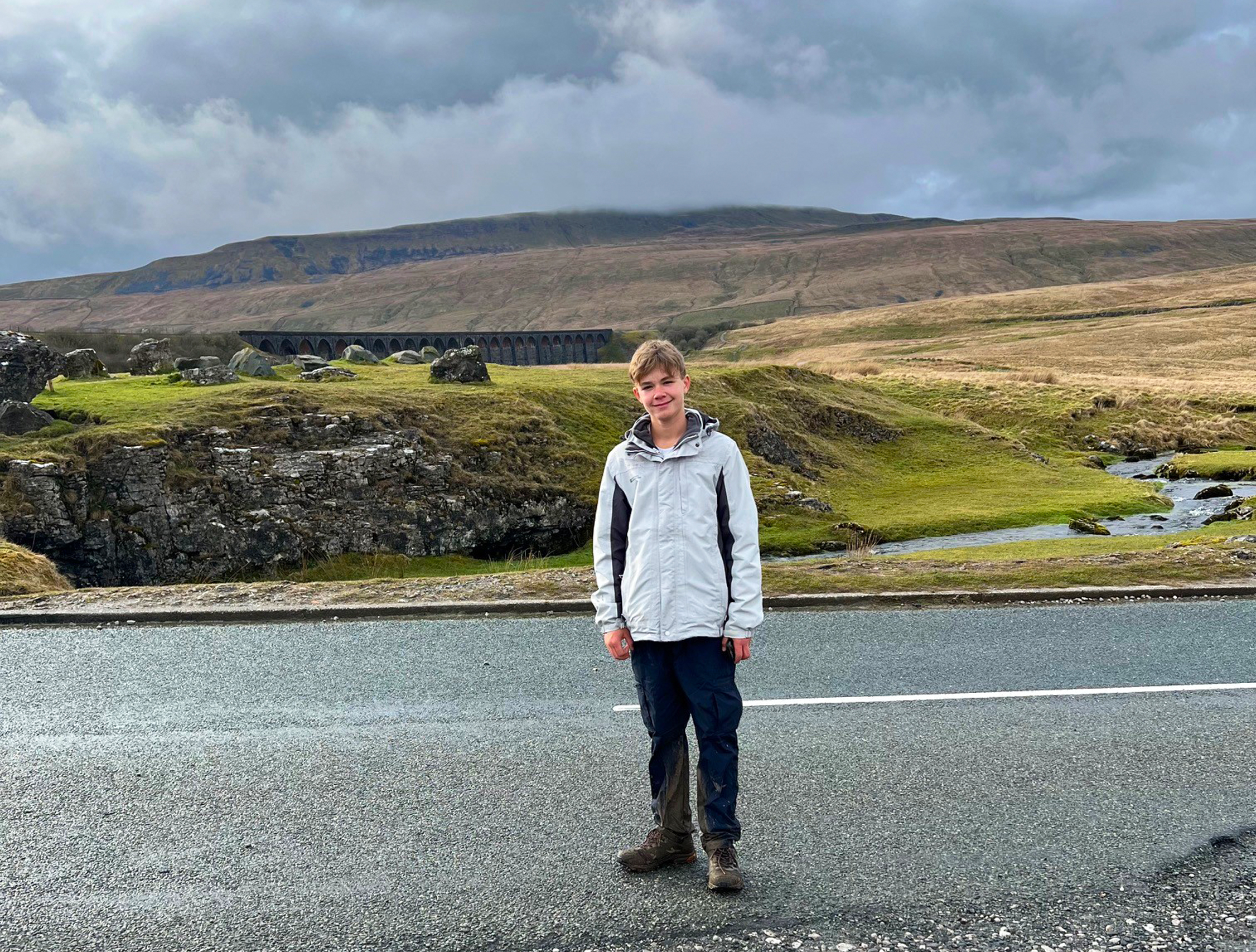 Arran's Peak Performance Boosts Conservation
4th May 2023
The coffers of a wildlife conservation project in Africa have been boosted to the tune of four figures by the efforts of a kind-hearted pupil of an independent school in Liphook.
Arran MacDonald, in his final year at Highfield and Brookham Schools, put his best foot forward to complete the tough Yorkshire Three Peaks Challenge to help rhinos in Kenya which are threatened with extinction.
Supported by mum Zoe and friends and family – as part of Team Big Mac – Arran bravely scaled the Pennine peaks of Pen-y-Ghent, Whernside and Ingleborough during the Easter holidays to raise a vital £1,048 to help safeguard Ol Pejeta's threatened wildlife.
Climbers were put on the clock for the northern challenge and had 12 hours to complete the triple ascent, with Arran making it back to the foot of the third and final peak with 30 minutes to spare.
As the largest black rhino sanctuary in East and Central Africa, and home to the world's sole surviving pair of northern white rhinos, Ol Peteja is one of the most important wildlife conservancies on the planet.
The money raised from Arran's climb will not only help fight off the increasing attentions of poachers but also help ease the financial strain facing conservationists in wake of the Covid pandemic.
Pupils and staff at the co-educational pre-prep and prep school, which occupies 175 acres on the rural borders of Hampshire, Surrey and West Sussex, are no strangers to fundraising, with Highreach Holidays for disabled children, Liphook Food Bank and the Royal Surrey County Hospital in Guildford among a host of beneficiaries of recent fundraising initiatives.
Of the latest, Highfield Head Suzannah Cryer said: "Naturally I'm biased, but we really do have some incredibly caring and courageous people within our school community, both children and adults alike.
"We've witnessed many amazing achievements and seen a lot of money raised for many wonderful causes in many different ways over the years and Arran's successful scaling of the three Yorkshire peaks for wildlife conservation in Africa is right up there. "Thanks to the kindness, determination and decency of people like Arran, I'm confident that the future of our world is in very safe hands."