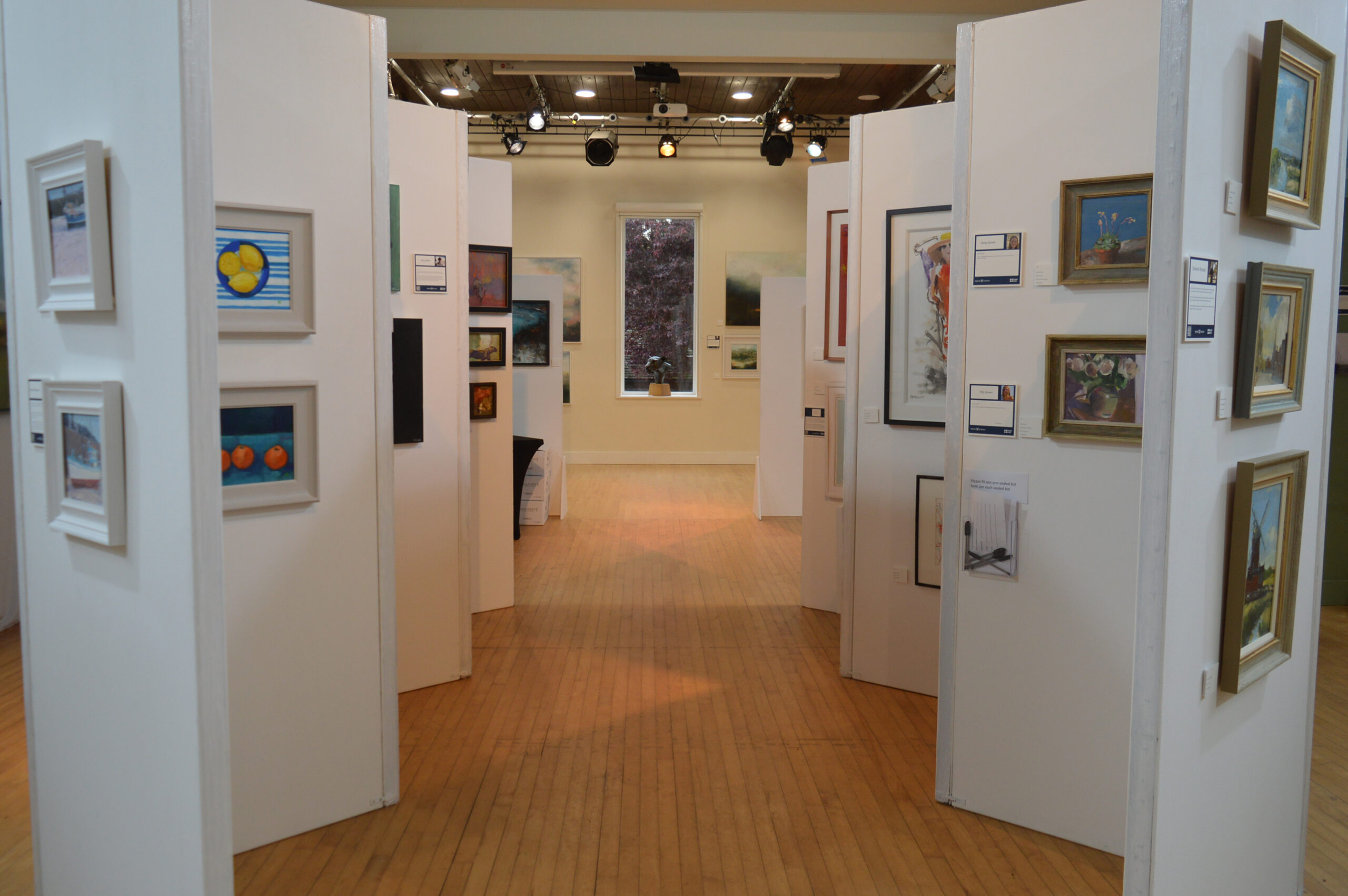 Art Exhibition Nets £18,000 For School Bursary Fund
16th June 2023
Add to the fundraising total and help change even more lives.
---
Our treasured Bursaries Fund with a focus on social mobility has been boosted to the tune of £18,000.
The funds raised came from a successful art exhibition which featured work from 29 professional artists and four galleries, as well as eight Old Highfieldians who also showcased their work at the popular three-day event.
The money has gone to the Highfield School Centenary Bursaries Fund, which was set up in 2007 with an aim to support children who would not otherwise have the opportunity to attend an independent school such as Highfield and Brookham. Typical candidates are children who are experiencing social or educational difficulties or children who have the ability to succeed academically if given the right support.
Artists and galleries exhibited an impressive range of artwork, including watercolour paintings, sculptures and drawings.
Suzannah Cryer, Head of Highfield, was in awe of the success of the art exhibition and paid tribute to parent Kaye Burke and her dedicated team of organisers.
She said: "The curation of the exhibition was nothing short of phenomenal, which was underlined by the number of pieces sold and the amazing amount of money raised for the Bursary Fund.
"But none of this would have been possible without the continuing extraordinary efforts of our parent fundraising committee and the generosity of the artists."
Every exhibiting professional artist agreed to donate 25% of their sales and the Highfield art scholars donated 50% to the Bursary Fund in order to ensure that the school can continue to offer bursaries to children who, for many reasons, may not get the chance to access a private education.
Mrs Cryer also extended her warmest thanks to Knight Frank, Coolhurst Vineyards, Minnow and Wolf and Howden Group Holdings for their sponsorship and support as well as the supportive school community who attended the exhibition and purchased the works of art.
Highfield and Brookham Schools has awarded 20 bursaries since the fund's inception in 2007.
The bursaries are funded jointly by the Fund and the school, covering all school fees, and also provides additional support for music lessons, sports equipment, school trips and uniform.
"The purpose of the bursary is to make a difference in a child's life, not just academically but also physically, emotionally and socially. Ours are awarded to children we believe will gain the most from attending, ensuring they reach their full potential," explained Mrs Cryer. "These are the children we believe will engage with all of the opportunities Highfield and Brookham has to offer – ensuring they build life-long skills and develop long-lasting positive experiences and relationships.
---
Add to the fundraising total and help change even more lives.