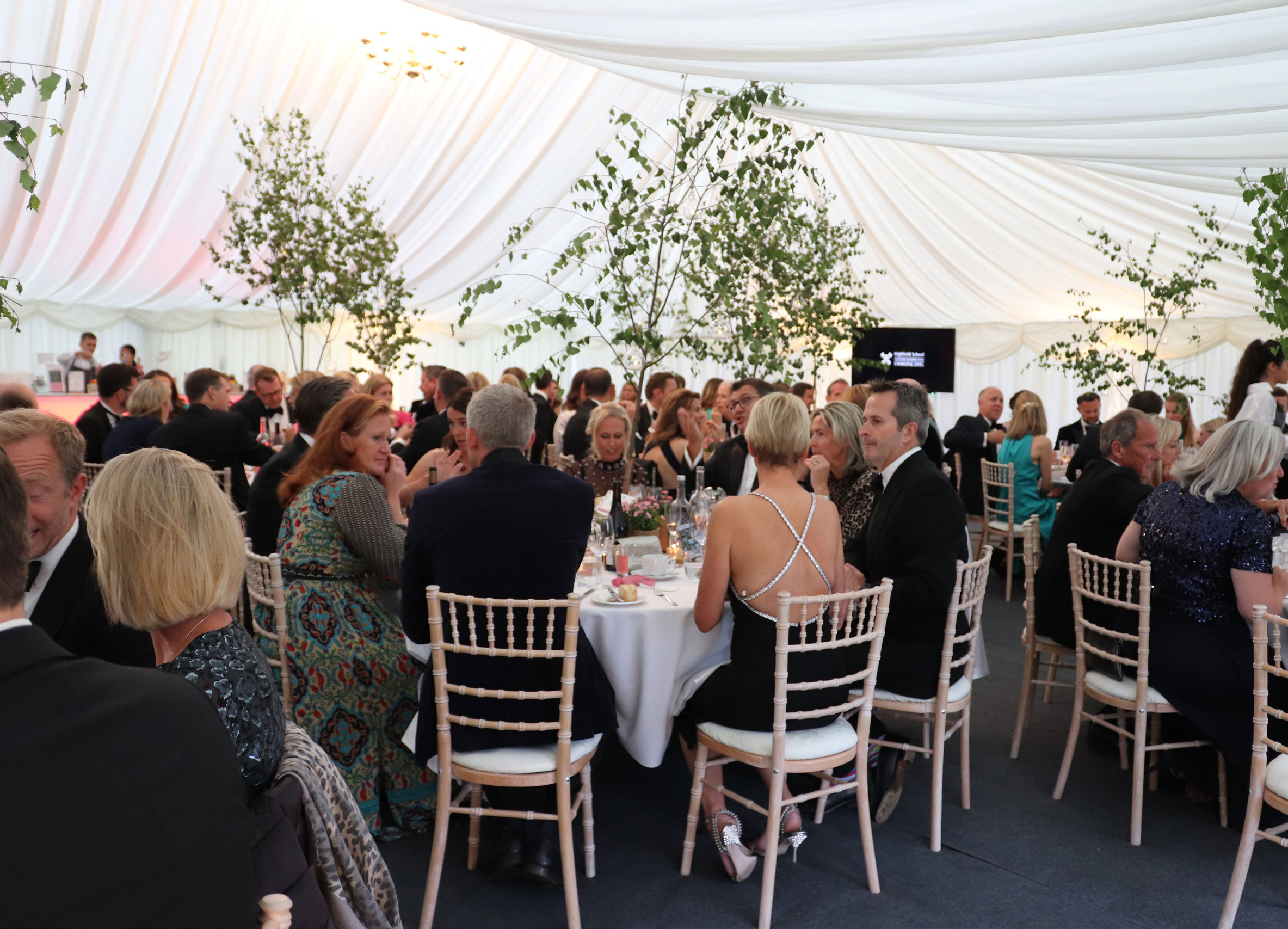 Bursary Ball Helps Bridge 'Advantage Gap'
20th July 2022
A school fund which helps "bridge the advantage gap" has been boosted to the tune of £66,000.
The sizeable cash injection for the Highfield and Brookham Schools Centenary Bursaries Fund came courtesy of the biennial bursaries ball at the end of the summer term.
The aim of the fund, which was set up in 2007, is to raise enough money to support children who would not otherwise have the opportunity to attend an independent school such as Highfield and Brookham. Typical candidates are children who are experiencing social or educational difficulties or children who have the ability to succeed academically if given the right support.
The popular ball attracted around 260 guests and the money was raised primarily through ticket sales, table sponsorship and an auction.
Highfield Headmaster Phillip Evitt said he was delighted by the amount raised by the return of the ball, which was pushed back 12 months by Covid.
"It was a wonderful night and I'm so grateful to everyone involved for helping raise such a fabulous amount of money for such a deserving cause," he said.
"For many people, prep school bursaries are something of a taboo subject – they are out of reach, they are for other people. That couldn't be further from the truth and we have been exploding that myth since setting up our very own Centenary Bursaries Fund in 2007.
"As a school we can set an example. In our position of privilege, it is our duty to ensure we are doing all we can to bridge the advantage gap. The UK is one of the worst countries for fostering social mobility. Therefore, it is important that we do our bit to ensure as many children as possible receive the same opportunities regardless of their background."
Highfield and Brookham Schools has awarded 20 bursaries since the fund's inception in 2007 and Mr Evitt described them as "an enormous success".
He said that all bar one had been for 100 per cent bursaries, therefore covering all fees, and that the Centenary Bursaries Fund also provided additional support for music lessons, sports equipment, school trips and uniform. The other bursary was for 90 per cent.
"The purpose of the bursary is to make a difference in a child's life, not just academically but also physically, emotionally and socially. Ours are awarded to children we believe will gain the most from attending, ensuring they reach their full potential.
"These are the children we believe will engage with all of the opportunities Highfield and Brookham has to offer – ensuring they build life-long skills and develop long-lasting positive experiences and relationships. And Mr Evitt added: "We place great importance on all our pupils understanding their position in the community. We encourage them to look beyond the school grounds, to engage with the wider world and to find the part that they can play in society and as global citizens."