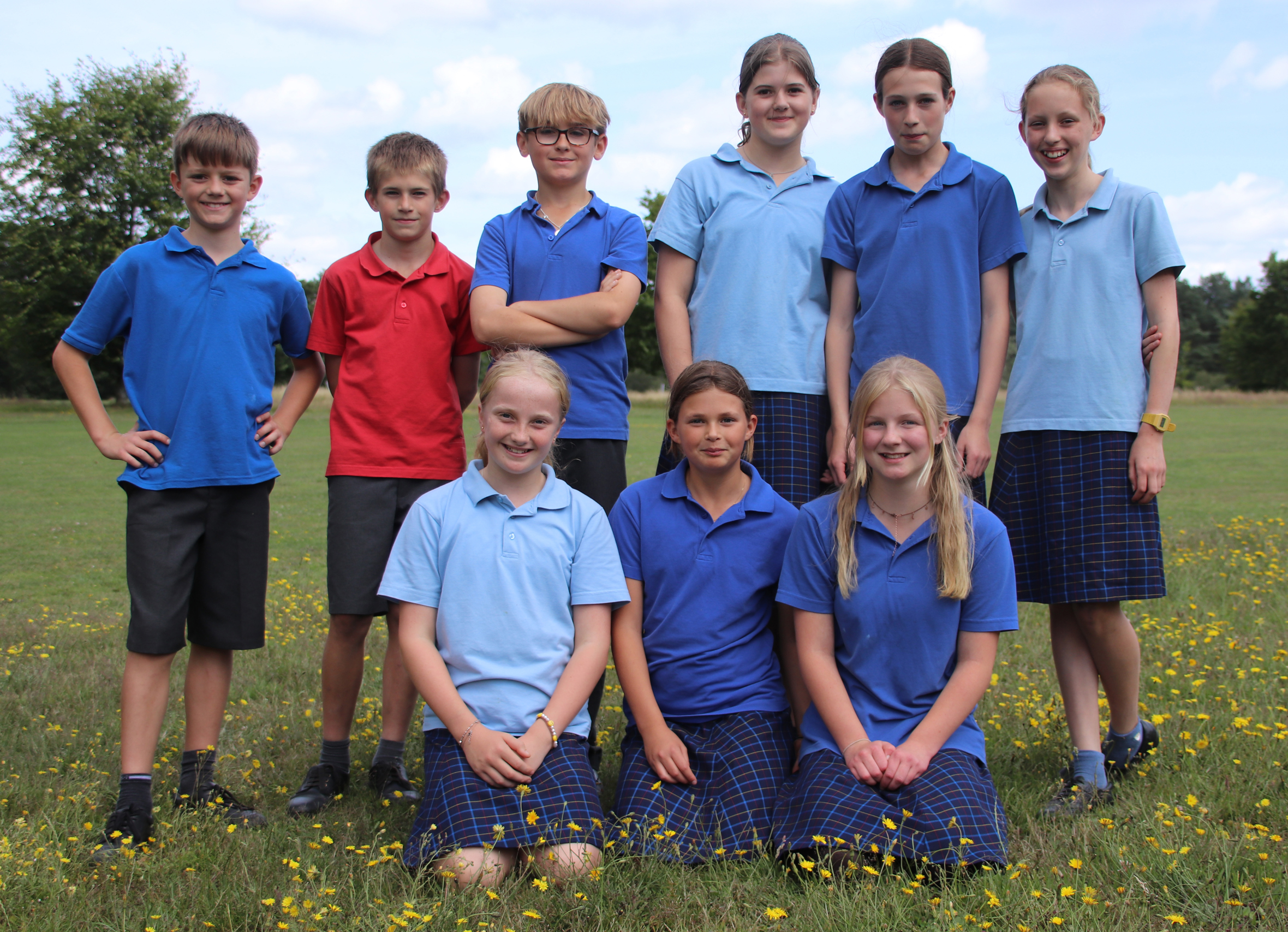 Caring Peer Listeners Make It A Decade Of Support
1st September 2023
A successful scheme built on kindness, care and compassion is entering its tenth year at an independent school in Liphook.
The Peer Listeners project has for a decade offered children at Highfield and Brookham Schools a friendly sympathetic shoulder or a kindly listening ear.
The listeners themselves are a dedicated and trained group of pupils from Year 8 at Highfield, the oldest children at the thriving prep school on the border of Hampshire, Surrey and West Sussex.
The children apply for the scheme at the end of Year 7 and are selected via an interview process involving Zoe Thesiger-Pratt, Head of PSHE and Wellbeing, and English teacher Lucy Hendry, with around ten pupils typically chosen.
Mrs Thesiger-Pratt, who has been involved with the scheme for the past seven years, said: "It gives the peer listeners an element of responsibility and they all love helping the younger children. We talk to them about developing their listening skills and how to be an active listener – just be a listening ear when others need it. These are great skills to develop."
The peer listeners typically deal with matters such as friendships, siblings or exams.
"For the younger children, it means they have the comfort of someone to talk to who is more like a big brother or big sister. It means they can ask for advice without going to a teacher, as sometimes this can seem a bit overwhelming," added Mrs Thesiger-Pratt.
Highfield and Brookham Head Suzannah Cryer said she was delighted that the pastoral scheme had reached a significant landmark.
"When I think of how many children who have moved through the school in the past decade with the extra safety net of the peer listeners, I'm filled with an enormous sense of pride.
"We take our pastoral responsibilities incredibly seriously and the fact that we have no shortage of Year 7 children coming forward each year to take on these important roles speaks volumes of the kindness and character of the young people that we have within our school community."
Highfield and Brookham has recently been shortlisted for two national awards for their pastoral provision – Independent School of the Year Awards and National Awards for Pastoral Care in Education.