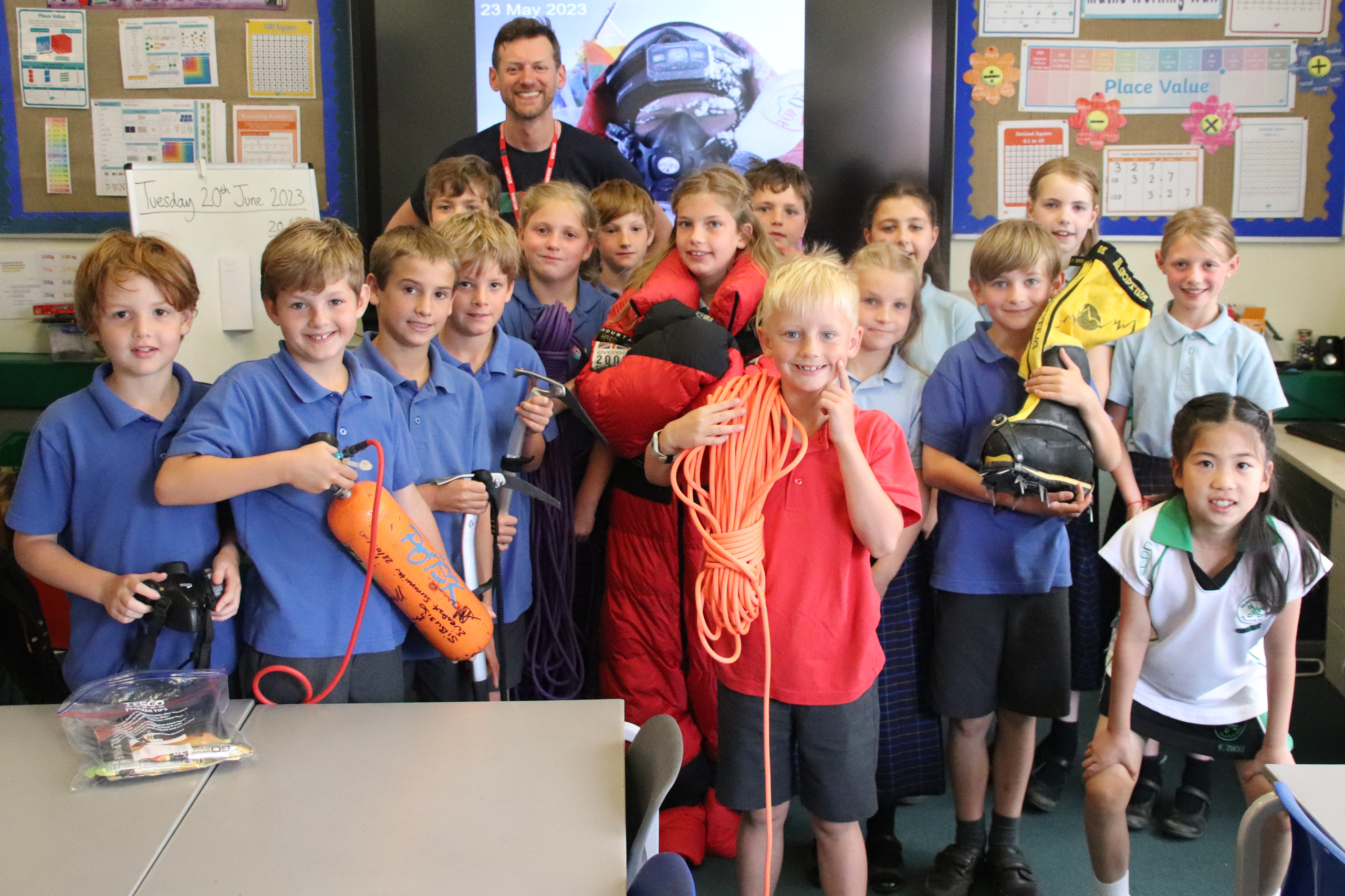 Everest Conqueror 'Peaks' Children's Interest
21st June 2023
A mountaineer who scaled the world's highest peak twice – 18 years apart – has shared his inspirational tales with our inquisitive children.
Jake Meyer left the children in raptures as he entertained them with amazing and humorous tales of determination, discipline, danger and delirium as he first reached the summit of mighty Mount Everest in 2005.
At the age of 21, Mr Meyer became the youngest Briton to scale the majestic Himalayan peak en route to becoming the youngest man to complete the daunting Seven Summits Challenge, which involves scaling the highest mountains in each of the seven continents.
He took the title of youngest Briton to conquer Everest from Bear Grylls.
Mr Meyer told tales of yaks and sherpas, crampons and crevasses and vacuum-packed food and frostbite as he manfully overcame freezing temperatures, exhaustion and vertical climbs to plant his flag proudly atop the 29,000ft mountain.
He then explained to his rapt young audience how, after wondering whether he could repeat such an amazing feat so many years later, he this year made it back to the top of the world at the age of 39.
As well as being absorbed in such a remarkable tale of adventure and daring and overcoming adversity, the children got the chance to get a close look at some of the essential pieces of kit Mr Meyer needed to scale the world's biggest peaks, including his crampons, snow suit and an oxygen canister.
Highfield Head Suzannah Cryer said: "We are incredibly lucky to welcome so many inspirational guest speakers who have such diverse and amazing tales to tell. The children were hanging on every word as Mr Meyer shared such an incredible story of endurance and determination in such a fun and engaging way."