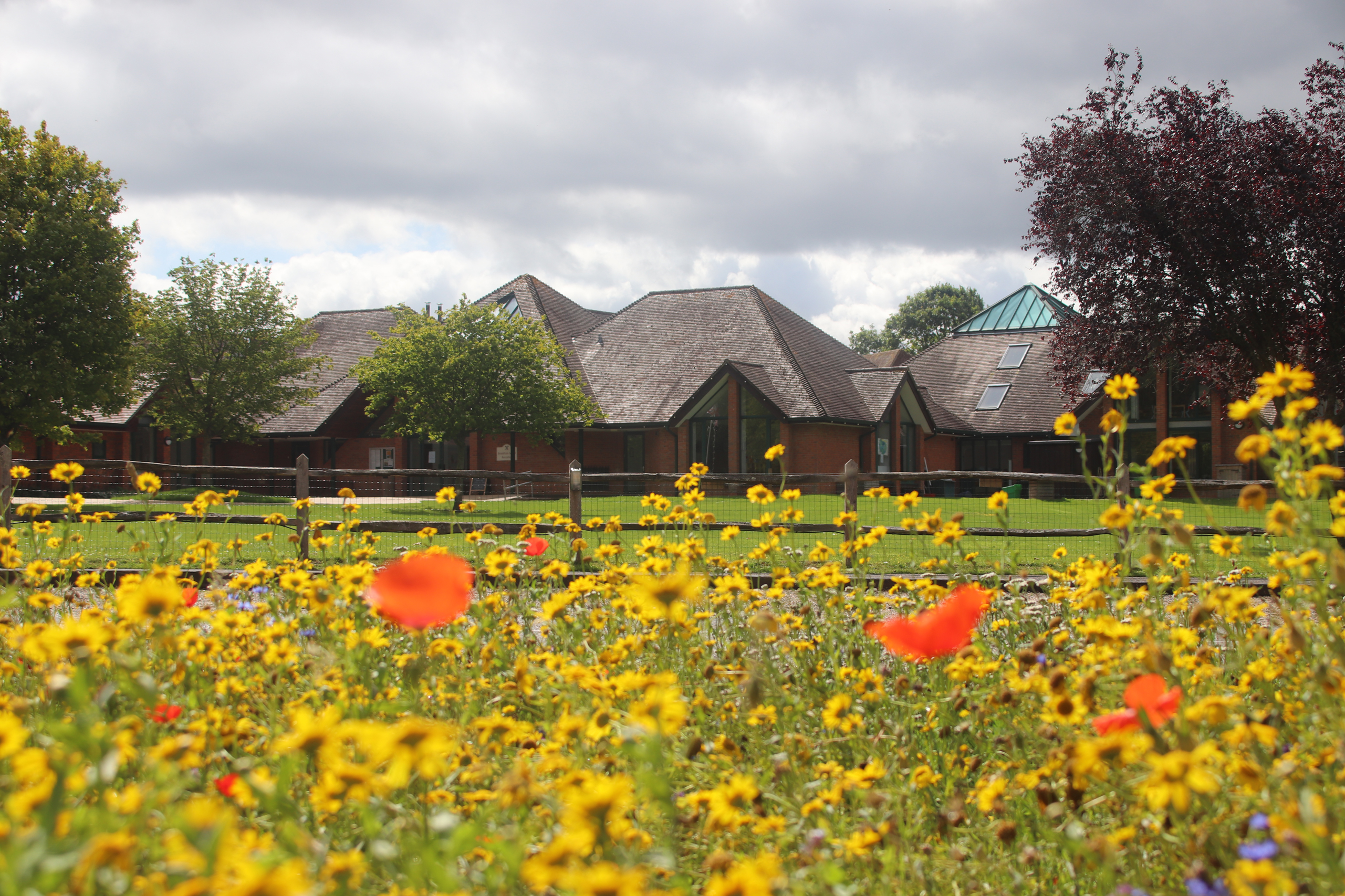 Green School Secures Wildflower Grant
1st September 2023
Highfield and Brookham Schools has secured a grant to support one of its many environmental projects.
A huge advocate of a greener and more sustainable way of life, the school aims to be fully carbon neutral by 2030.
And it's been helped in its ongoing quest thanks to a £4,250 grant from the South Downs National Park Trust as part of its Bee Lines scheme, which aims to protect, nurture and support our busy pollinators.
The thriving nursery, pre-prep and prep school, which sits in 175-acre grounds on the rural borders of Hampshire, West Sussex and Surrey, will use the cash to extend its wildflower-planting project. The grant will cover the hire of a specialist rotavator for two weeks and 15 kilos of wildflower seed mix which can cover more than 6,500 square metres of land.
Jasper Marks, the grounds manager at Highfield and Brookham who made the grant application on behalf of the school, has already earmarked two areas of the school's nine-hole golf course, the area around the artificial hockey pitch and the Lime Avenue pathway as the latest sites to planted with wildflowers.
The grant comes just four months after Highfield and Brookham pupils sowed wildflower seeds across the site to mark Earth Day, with the primary aim of giving a helping hand to our prized but threatened pollinators – bees and butterflies.
The South Downs National Park Trust set up its Bee Lines scheme to establish or restore pollinator habitats, with grant applications open to any businesses within Britain's newest national park. Sites in Selborne, Alice Holt and Buriton are among a number which have already benefitted from the Trust cash.
The school has made a strong commitment to the environment, with regular green activities undertaken by pupils, such as building hibernaculums for wildlife and growing their own vegetables, dovetailing with the school's ongoing eco programme, which is underpinned by its impressive biomass boilers which provide 85% of its heating and energy needs. Most recently, Highfield and Brookham was awarded a silver certificate by Green Tourism after a successful pilot scheme run in conjunction with the South Downs National Park Authority and was named as a finalist in the environmental practice category of the Education Business Awards.
Highfield Head Suzannah Cryer said: "We are immensely proud of our ongoing environmental work but we know that there is so much more work to do. This wonderful grant from the South Downs National Park Trust is another step in the right direction and soon legions of butterflies and bees will be able to take advantage of a special little wildlife haven set aside just for them."