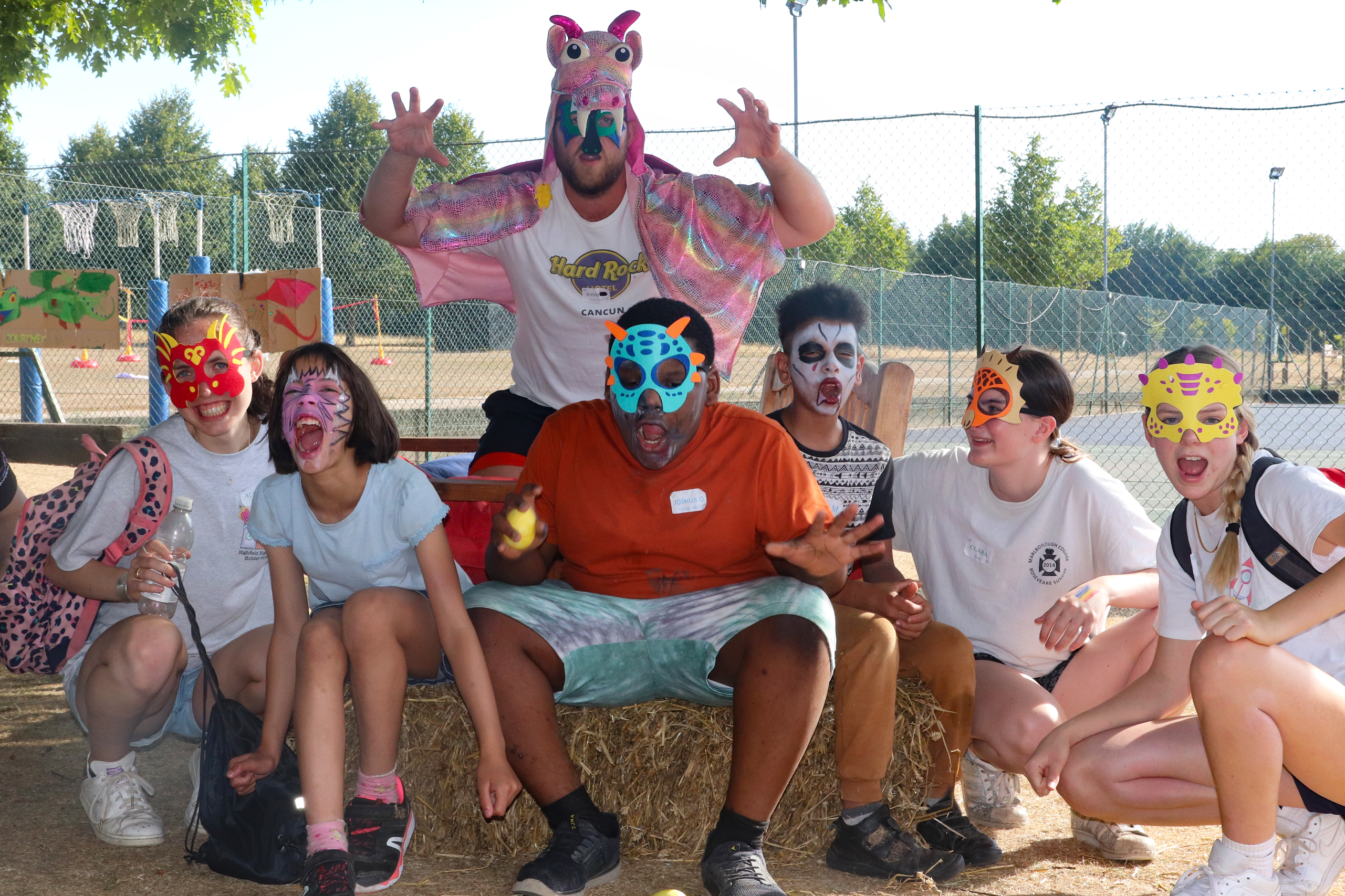 Highreach Hits The Heights With Outstanding Ofsted Report
24th October 2022
A scheme which provides holidays for children with physical and learning disabilities has been described as "outstanding" by Ofsted.
Highfield Highreach Holidays, which is now in its fifth year, received the glowing endorsement after a visit by inspectors in August.
Run by holiday specialist Green Frog and hosted by Highfield and Brookham Schools in Liphook, Highreach scored top marks in every category, as the inspectors considered the overall experience and progress of children and young people on the residential break, how well they were helped and protected, and the effectiveness of the scheme leaders and managers.
The clean bill of health comes as a huge shot in the arm for Highreach, which offers a safe, fun and interactive week-long holiday for disabled children aged eight to 16 and an invaluable break for their carers.
First hosted by the independent school in 2018, Highreach has been a firm favourite for many children since that time, as well as the caring bank of volunteers, including old Highfieldians, who invariably come back to help year after year.
The inspectors found that the staff "plan meticulously for each child's admission" and that they are "welcomed by a dedicated helper with whom they quickly build a positive relationship".
They are also well versed in safeguarding and ensure that the children feel safe and secure throughout their holiday, according to the report.
The inspectors were also left hugely impressed by the "exceptional" range of on-site and off-site activities as well as the "excellent" indoor and outdoor facilities available to the children, such as swimming pool, theatre, sensory room, library and sports hall.
Varied trips away from Highfield included a theme park, the beach, a climbing wall, a petting farm and a horse-riding centre for disabled children which, according to the Ofsted report, "broadened the children's experiences and increased their confidence".
And that welcome increase of confidence was particularly pertinent for one proud parent who said: "Each time he goes, he comes back a bit more independent."
The report found that parents refer to the summer holiday as being "the highlight of the year" for their child. One parent said that their child "counts down the sleeps to go and gets so excited" while another said that their child "simply cheers and shouts 'yeah' every time the holiday scheme is mentioned".
Suzannah Cryer, Head of Highfield School, said: "We are immensely proud of Highreach Holidays and we know that both the children and the volunteers absolutely love it. It really is such a special and rewarding week for everyone concerned and to get such a glowing report from Ofsted makes it extra special. And Mrs Cryer added: "We are already looking forward to hosting these wonderful children again next summer!"