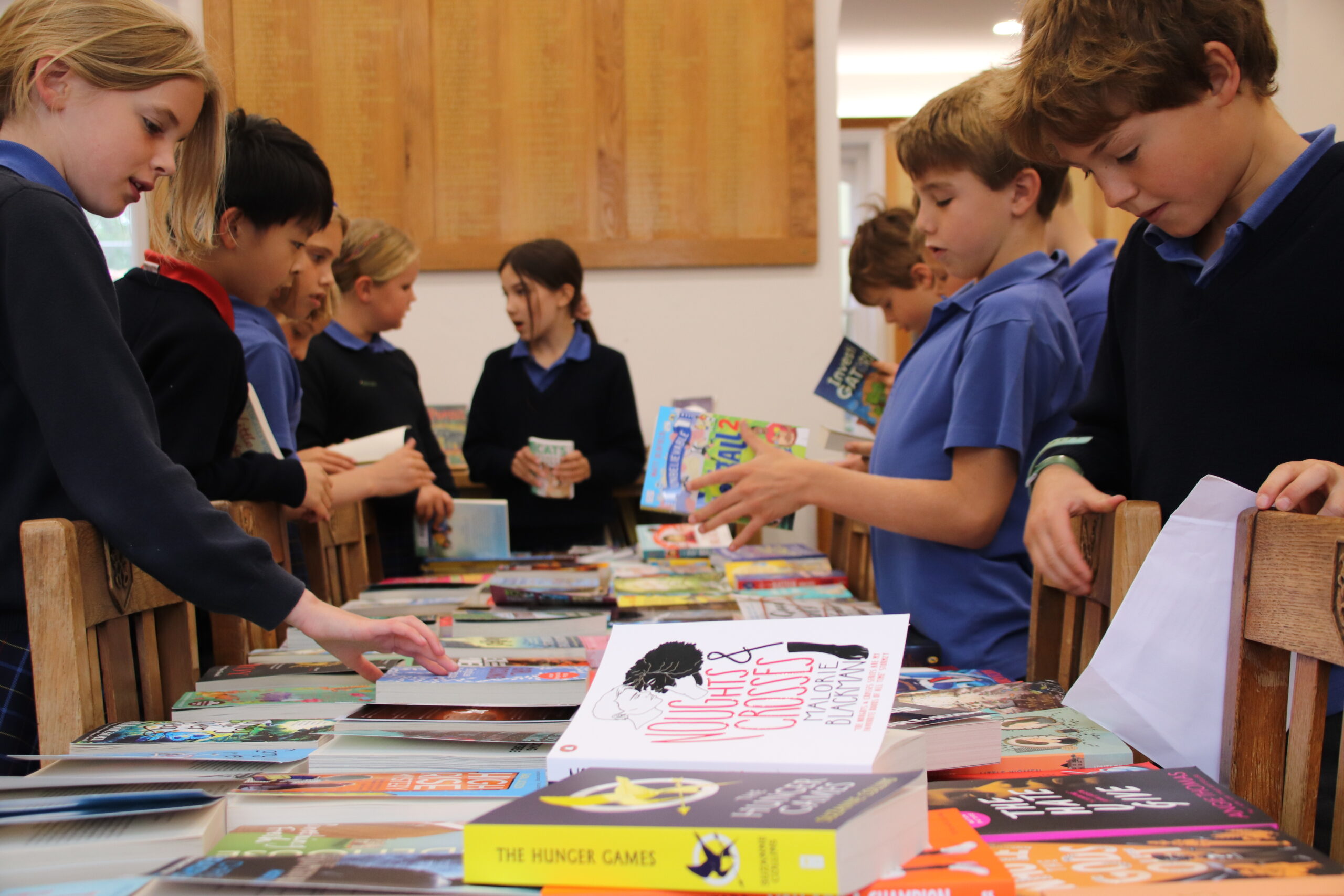 Literature Lovers Make A Beeline For Book Fair
29th September 2021
Our avid young readers have made even more of a beeline for the school library than usual.
The occasion was the week-long book fair at Highfield and Brookham Schools, an annual Autumn Term favourite which returned this week after being cancelled by Covid 12 months ago.
And the pupils' thirst for new reading material is clearly as keen as ever despite the interruption caused by the coronavirus pandemic Ð if the footfall through the school library was anything to go by.
Run by the English department, with help from Highfield and Brookham librarian Dr Fiona Whitfield, with the primary intention of encouraging pupils to read, the book fair is a regular staple of the working week for all year groups at the school.
And this year, we linked up with independent store The Haslemere Bookshop to offer pupils a vast range of shiny, age-appropriate books covering all genres that parents could buy.
The Haslemere Bookshop also supplied literary offerings at Brookham's successful book fair last term.
Phillip Evitt, Headmaster of Highfield School, said:
Reading is not only an essential part of any child's learning journey, it's also incredibly enjoyable. The power of words is remarkable and the way authors engage young minds and spark their imaginations is truly special
"The English department and our wonderful librarian always put a lot of time and effort into making the book fair the success it is every year, and it's extremely heartening to know that our children have lost none of their desire to get stuck into a good book despite the disruption caused by the pandemic."
Highfield and Brookham Schools regularly welcome authors into the classroom as part of the English curriculum, and recent literary visitors have included Miles Hudson (The Mind's Eye) and Andrea Prior (A Piddle of Puppies).
And Mr Evitt was delighted to work with a local independent bookshop as the fair continues to go from strength to strength.
He said: "We would like to say a big thank you to Ian Rowley and his team at The Haslemere Bookshop. For every book the children buy, Highfield gets credit to spend at the shop, so thanks to parents' generosity, we will be able to buy even more books for our fabulous library."