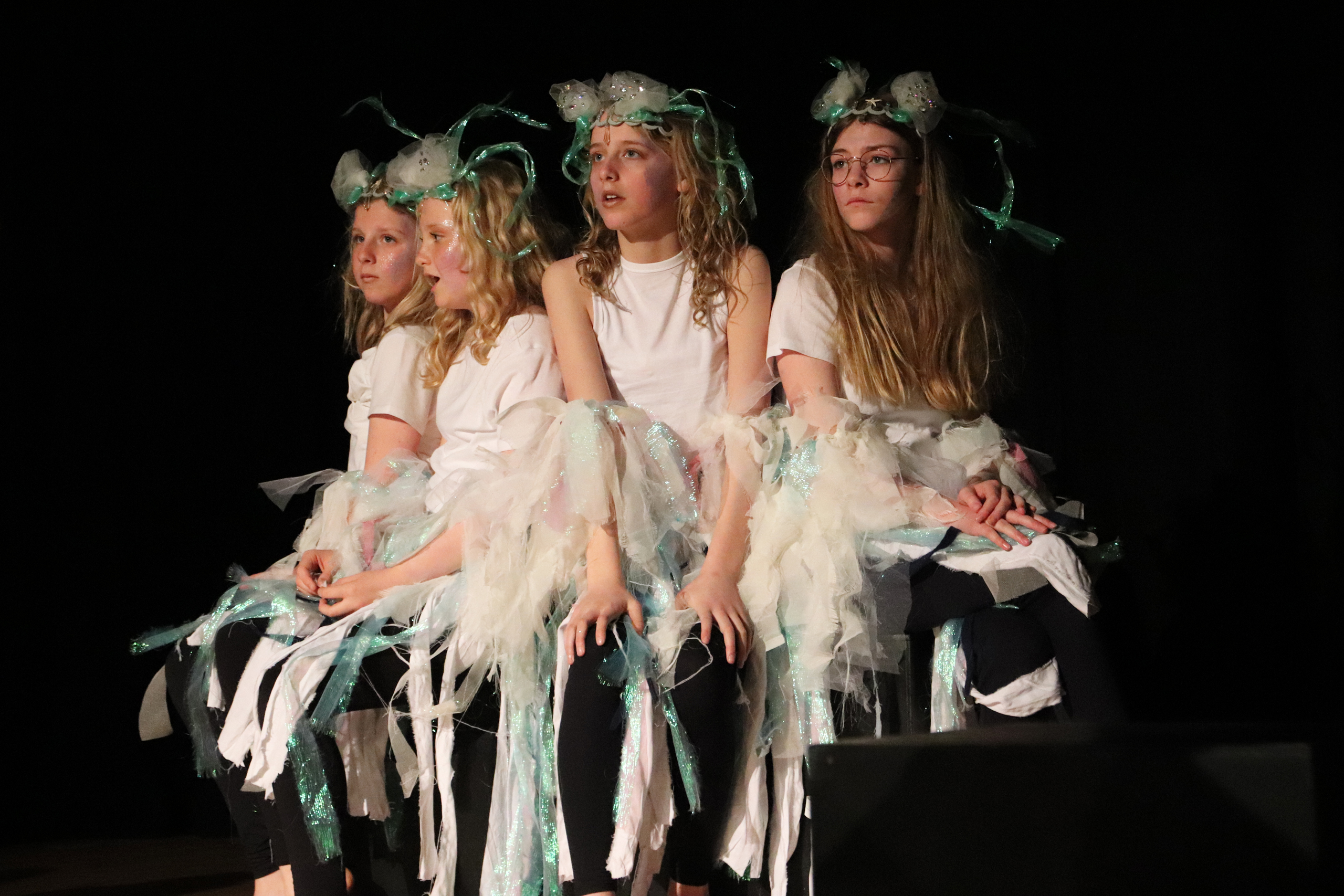 No Holds 'Bard' As School Thespians Strike Gold
27th April 2023
A thriving independent school in Liphook has struck gold with its continued commitment to the stage.
Highfield and Brookham Schools has performed plays penned by the Bard at public theatres for seven consecutive years as part of a scheme run by the Coram Shakespeare Schools Foundation.
As a result, the progressive prep, pre-prep and nursery has secured much-vaunted 'Shakespeare Gold School' status.
And having successfully staged The Tempest at G Live in Guildford in March, the school's busy thespians, led expertly by Sarah Baird, the school's talented Head of Drama, show no signs of stopping there.
For the past seven years, children in Year 7 have successfully performed classic Shakespeare plays such as Much Ado About Nothing, Henry V and Romeo and Juliet to appreciative audiences in Guildford and Basingstoke.
And such is their dedication to Coram's Shakespearean cause that in 2021, with the Covid pandemic having closed theatres, the determined actors appropriately took to the woods on the Highfield and Brookham estate to stage a thrilling adaptation of Macbeth.
Current Highfield Head Suzannah Cryer, who set the ball rolling with the Coram Foundation in 2016 while then Head of Drama at the rural boarding school before passing on the baton to Mrs Baird, said she was "immensely proud" of the school's golden achievement.
"Having been immersed in drama for many years, I know only too well just how challenging it is to put on a stage play, so it really is testament to the outstanding skills and dedication of Mrs Baird and the enthusiasm, talent and devotion of the children who perform that the school has secured this wonderful accolade.
"School life is always busy, so to turn around a play of the magnitude of anything written by Shakespeare in just a few short weeks, with so much to consider on and off the stage, is nothing short of phenomenal and I take my hat off to Mrs Baird and her Year 7 charges."
The Shakespeare success perhaps comes as no great surprise as Highfield and Brookham prides itself on each year group – from Nursery right up to Year 8 – putting on at least one performance each school year.