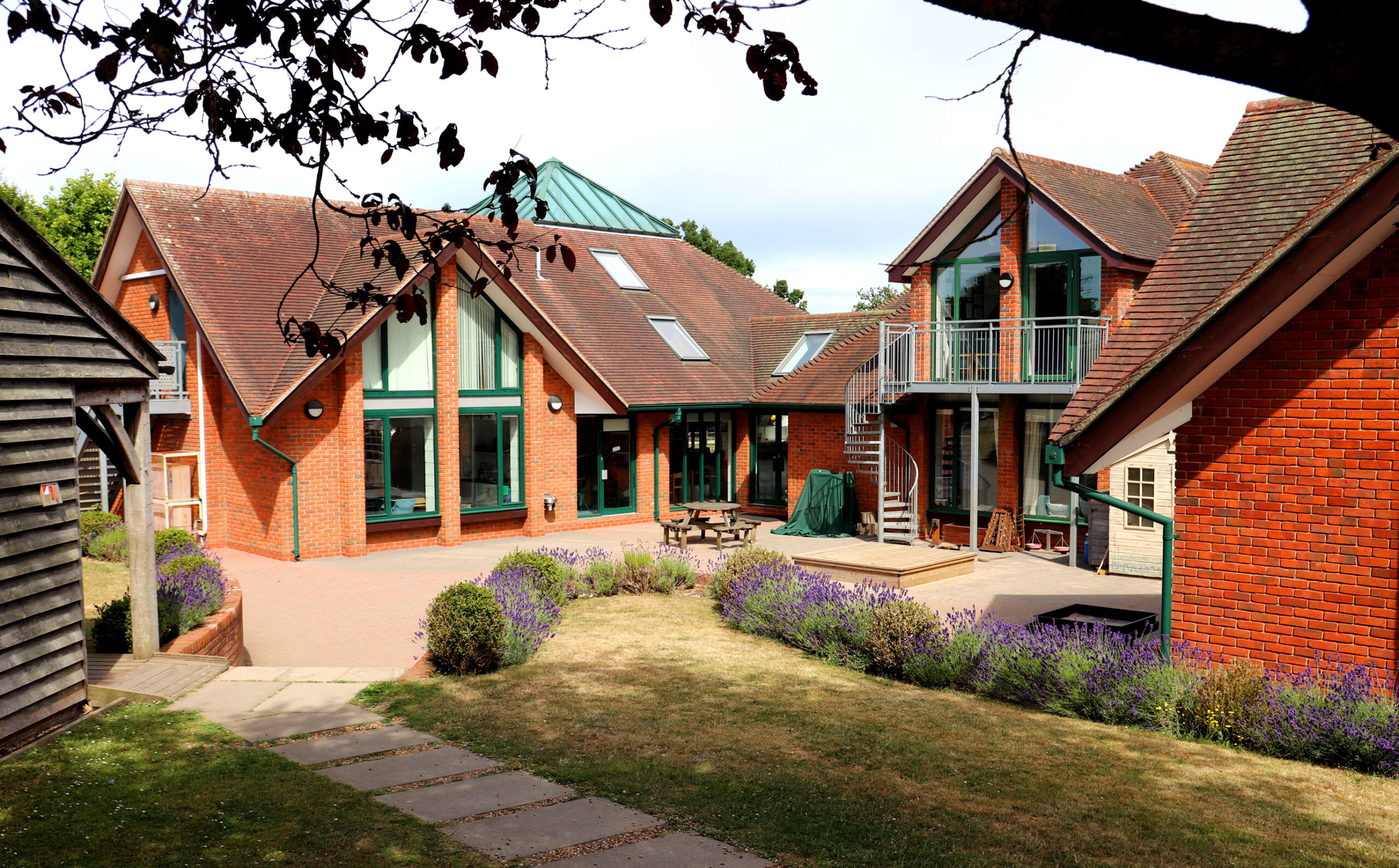 Nursery Named One Of The Best Again
12th July 2022
Our thriving nursery has been named one of the best in the country for a second successive year.
The honour was bestowed upon Highfield and Brookham Schools by leading early years website daynurseries.co.uk, which ranked the school's nursery among the top 20 in the South-East of England.
The welcome nod follows a similar endorsement in 2021.
Brookham Nursery crucially earned the accolade on the back of a wealth of successful parental reviews. And it comes as another huge seal of approval for Sophie Baber, Head of Pre-prep, and her skilled, popular and caring team of specialist teachers and assistants.
"We are absolutely delighted to have been named among the top 20 nurseries in the South East, but what makes it particularly special is that the reviews have come from parents of our pupils, so there really can be no better endorsement," said Mrs Baber.
"There's an awful lot of competition out there when it comes to top-quality nursery provision, so it's hugely important that we stay ahead of the curve and continue to offer our children a varied, interesting, thought-provoking and fun education.
"Our nursery classes are led by a fully-qualified teacher and experienced assistants with high staff-to-children ratios, which gift our staff the time to develop each individual child, helping them build the foundations and get the best start to their learning journey."
And Mrs Baber added: "Happy children equal happy parents, and the positive response we continue to have from our parents suggests that we are very much on the right lines."
One reviewer on the daynurseries.co.uk website said: "I can't rate the nursery highly enough. My son was quite a little monkey when he started and yet they (Brookham) welcomed him with nothing but kindness, support and love. The facilities and opportunities for the children are amazing. I just wish we'd known about it for my older two. We would have moved out of London earlier for them to attend!"
Another happy mum described Brookham Nursery as "phenomenal" with a curriculum "second to none" which includes swimming, ballet, Spanish, sport, art and music, and plenty of time in the fresh air in the school's 175-acre grounds, with the undoubted highlight being Brookham's very own "exceptional" Forest School.
And she added that it was "virtually unheard of" for a nursery to have such a high level of pastoral care and facilities and that "no London nursery school could compare". Due to continued strong demand for Early Years places over the last few years, a nursery extension is currently being built. The refurbishment, expected to be completed during the Autumn Term, will offer a bigger and brighter space in addition to the already outstanding nursery facilities.