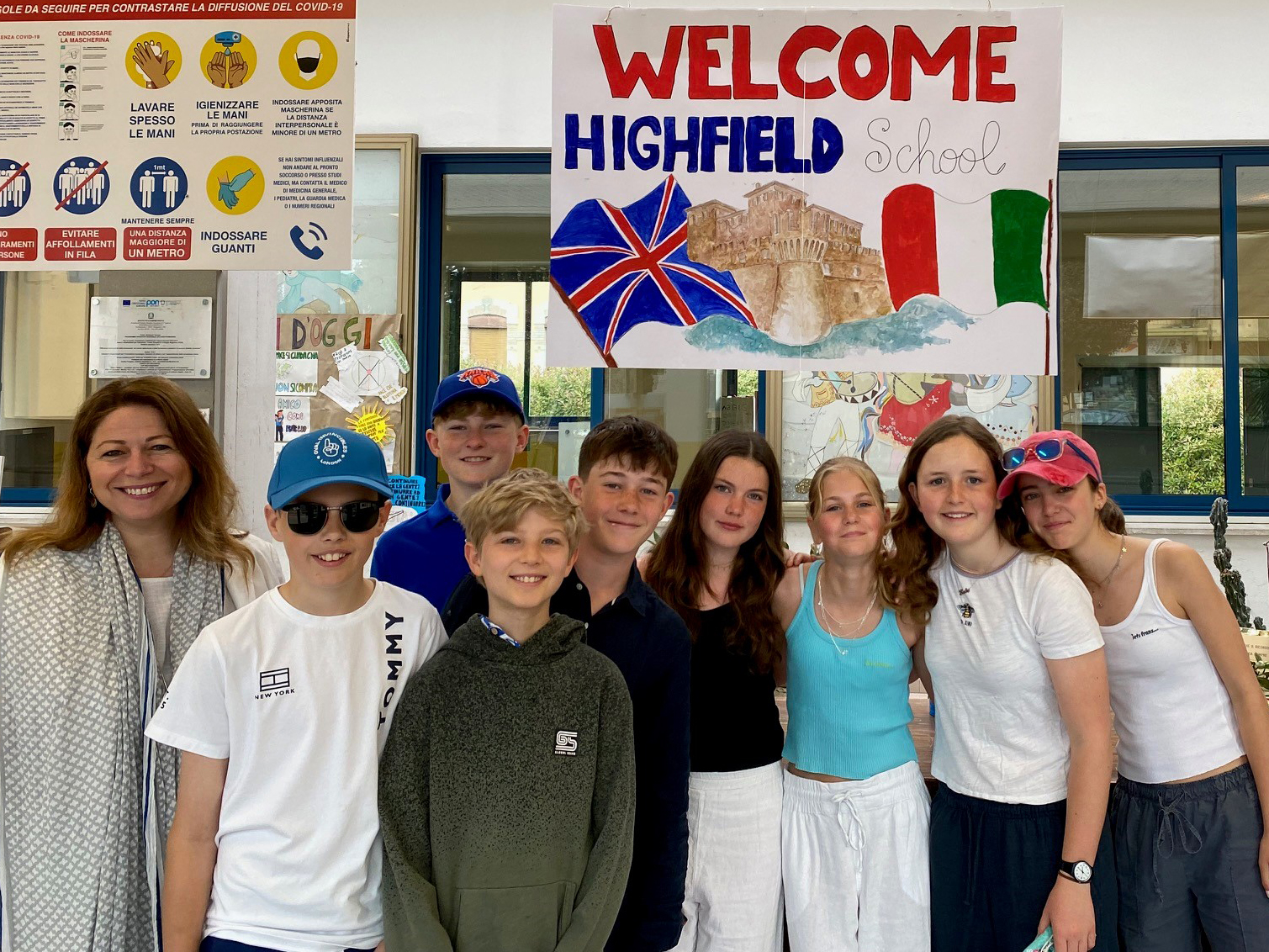 Pupils Follow In Head's Footsteps On Wartime Freedom Trail
18th May 2023
Pertinent wartime history has been brought to life for a group of pupils from an independent school in Liphook.
The eight academic scholars from Highfield and Brookham Schools got the chance to follow in the footsteps of former headmaster Peter Mills, who escaped from a German prisoner of war camp in northern Italy in 1943.
Mr Mills, Highfield Headmaster from 1953 until his retirement in 1979 and former owner of the school now owned by his son, Bill, was imprisoned at Fontanellato, near Parma, during the Second World War. Locals, guards and a kindly commandant helped him escape along a route through the Apennines known as the 'Freedom Trail' after an armistice between the Allies and Italy which Germany refused to recognise.
Now, in peacetime, sections of the Freedom Trail are walked only by people keen to gain an understanding of a significant piece of history.
As a result, an exchange programme between Highfield and Brookham Schools and the Istituto Comprensivo di Fontanellato e Fontevivo has been running successfully since 2018, with two Italian pupils spending a term at the nursery, pre-prep and prep school in Liphook each year.
While in Italy, the scholars took in the wonderful sights and sounds of the Parma region, including time spent in and out of the classroom with their hosts, a tour of the 12th Century Cathedral of Santa Maria Assunta and a trip to a cheese factory where the world-famous Parmigiano Reggiano is produced.
The children then ventured 90 minutes north-west of Fontanellato to the vibrant city of Milan, home to the impressive Duomo Cathedral, the ornate Galleria Vittorio Emanuele and the inspirational Leonardo da Vinci Museum, named in honour of the legendary artist and inventor.
And their visit happened to coincide with the day of the Champions League semi-final between football powerhouses AC Milan and Inter Milan at the San Siro creating, according to Head of Art Olga Houghton, "an electric atmosphere" around the city.
Suzannah Cryer, Head of Highfield, said: "We've forged a wonderful relationship with our friends in Fontanellato and it's a great opportunity for our scholars to broaden their horizons further and immerse themselves fully in such a culturally fulfilling and rewarding trip. "The story of former owner Peter Mills' wartime escape is both fascinating and incredibly inspiring, so for our children to get the chance to bring that history to life is very special and we look forward to many more scholars following in their footsteps."