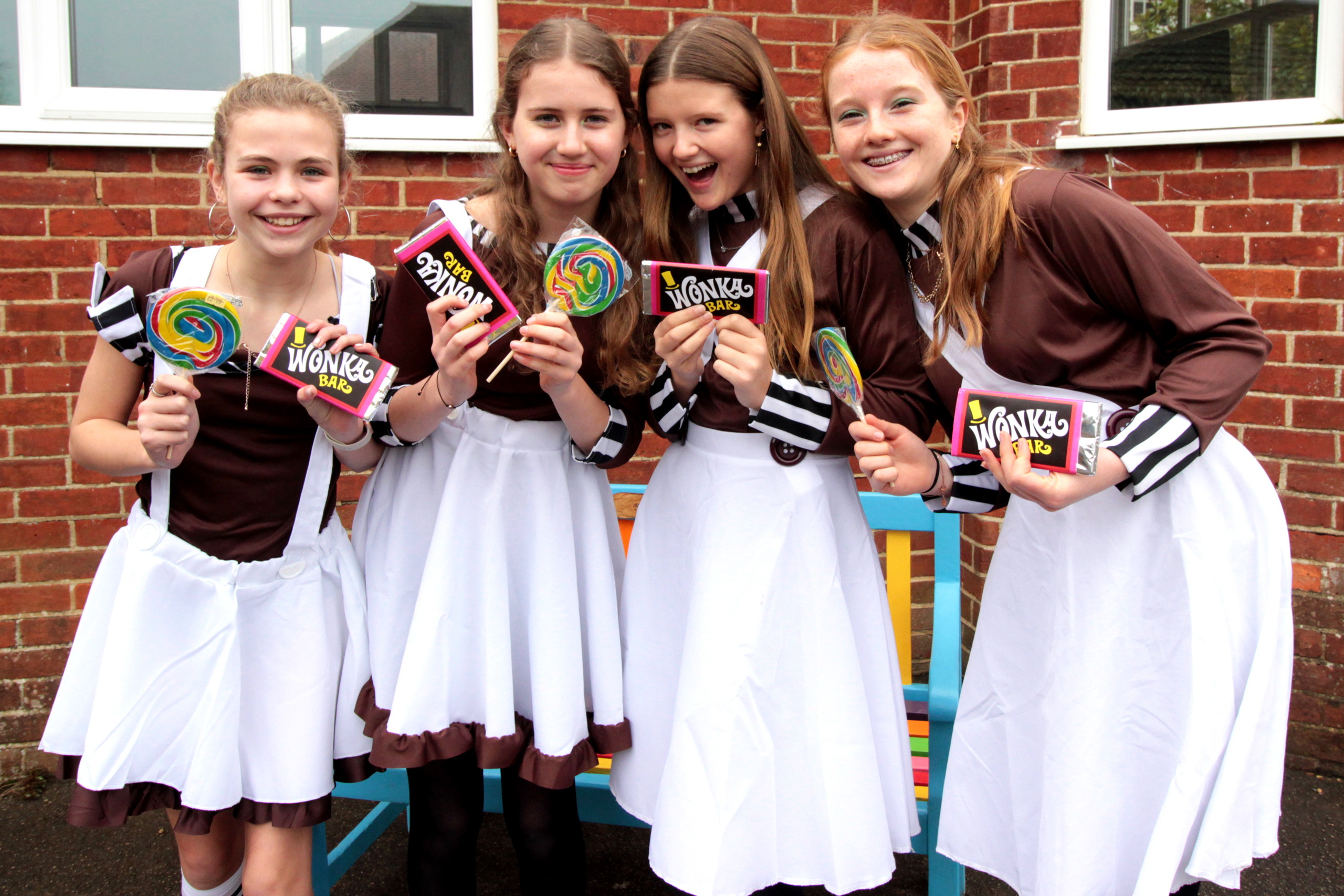 Pupils Get In Character For World Book Day
9th March 2022
Gangsta Granny, Cruella de Vil, Willy Wonka's Oompah Loompahs and The Midnight Gang have been brought to life at Highfield and Brookham Schools.
They were joined by a wealth of weird and wonderful literary characters of all shapes and sizes as children celebrated World Book Day.
To mark the 25th anniversary of the global phenomenon, the children began the day with a colourful parade in their year groups as part of a best-dressed character competition before taking part in a series of literary-themed activities and lessons.
Appropriately, the school library was a hive of activity as children got creative with a 'Reading Rocks' initiative, using all manner of arty paraphernalia to decorate rocks in the style of their favourite characters or books, and puzzled over an emoji quiz which revealed the identities of famous book titles.
But it wasn't just the children who were bitten by the World Book Day bug as the teachers brought their favourite alter egos to the party too, with appearances by the likes of Harry Potter, Yorkshire vet James Herriot, Cleopatra and Tintin.
Highfield Headmaster Phillip Evitt said: "World Book Day is a day that we all look forward to each year as it gives pupils and staff alike the opportunity to really let their hair down, use their imaginations and immerse themselves in all things literary.
"The colourful costumes were simply a joy to behold around the school all day and the effort that the children went to was extraordinary. I never thought that I would ever be in a school lunch queue with the Oompah Loompahs!"
The first World Book Day in the UK took place in 1997 to "encourage young people to discover the pleasure of reading", according to founder Baroness Gail Rebuck – and children at Highfield and Brookham certainly don't need asking twice to open a book and start to read.
"Reading is an incredibly important part of education and reading for pleasure is the single biggest indicator of a child's future success," added Mr Evitt. "There really is nothing quite like a good book. In the midst of our technological age, the opportunity to lose oneself in a favourite book, to let one's imagination wander, to visualise characters and settings and to form opinions of those very characters and settings is incredibly special."