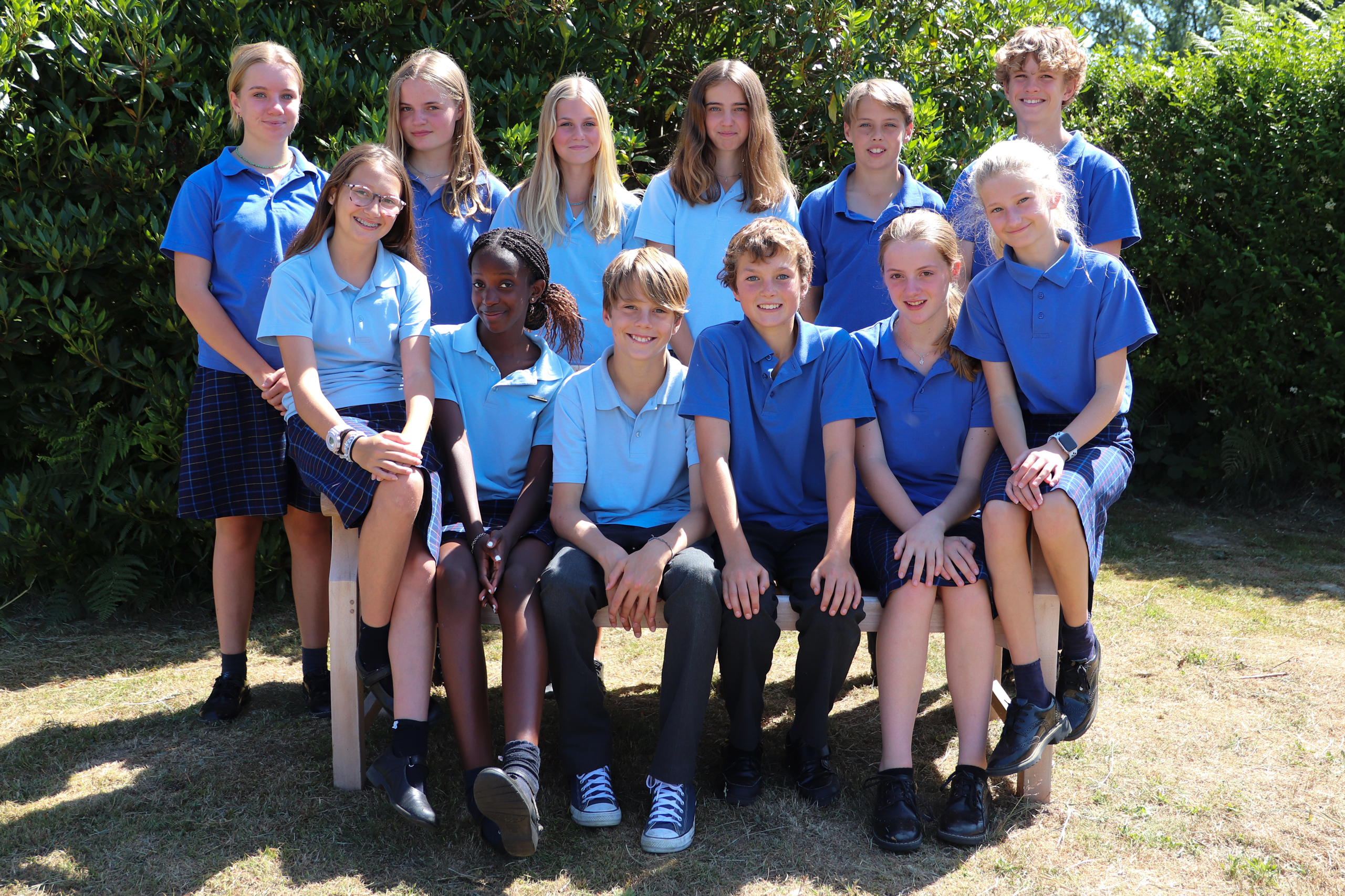 Pupils Harvest Another Healthy Crop Of Senior School Scholarships
21st July 2023
Highfield and Brookham is celebrating another bumper crop of scholarships.
Our children have this year been awarded 14 scholarships to a range of top senior schools, including Marlborough College, Charterhouse, Cranleigh and Sherborne.
The award of 137 places since 2014, which this year includes an eclectic mix of academia, art, drama, design technology and sport, continues a remarkable run of success for the school's enviable scholarship programme and is a key reason parents choose a Highfield and Brookham education for their children.
As well as the scholarship destinations, Highfield and Brookham has once again seen its Year 8 leavers accepted into other leading senior schools across the country, including Bryanston, Canford and Wellington College, as well as Radley College, Eton and Winchester.
Pupils with a wide range of abilities are selected for the scholarship programme each year, with each head of department offering their own network of expert support and guidance to help children reach their potential in their chosen specialist subject.
And the level of care and attention aimed at the thriving scholarship programme at Highfield and Brookham has clearly paid handsome dividends yet again.
Highfield Head Suzannah Cryer said: "Our amazing record securing scholarships to some of the the very best senior schools in the country is something we're incredibly proud of and is testament to both the ability of the children we teach and nurture here coupled with dedicated teachers who can help the pupils excel and be the best they can be.
"This year has seen another talented group of children achieve great success and we are already looking forward to working with next year's scholarship cohort to see just how much they can achieve. For them, the sky really is the limit."
Scholarship award recipients:
Tallulah Bateman: Academic Scholarship (Marlborough College)
Emilia Dumas: Art Scholarship (Charterhouse) & Drama Scholarship (Charterhouse)
George Elmore: Sports Scholarship (Charterhouse)
Ptolemy Graves: Sports Scholarship (Sherborne School)
Breanna Kayondo: Drama Scholarship (Lancing College)
Suzanna Kovalev: Design Technology Scholarship (Charterhouse)
Ryder Larby: Sports Scholarship (Seaford College)
Monty Leach: Sports Scholarship (Seaford College)
Xanthe Mendes: Art Scholarship (Seaford College)
Sky-Rose Prahl: Drama Scholarship (Bryanston)
Isabel Salusbury: All-Rounder Scholarship (Cranleigh) & Drama Scholarship (Cranleigh)
Emily Sherlock: Sports Scholarship (Marlborough College)