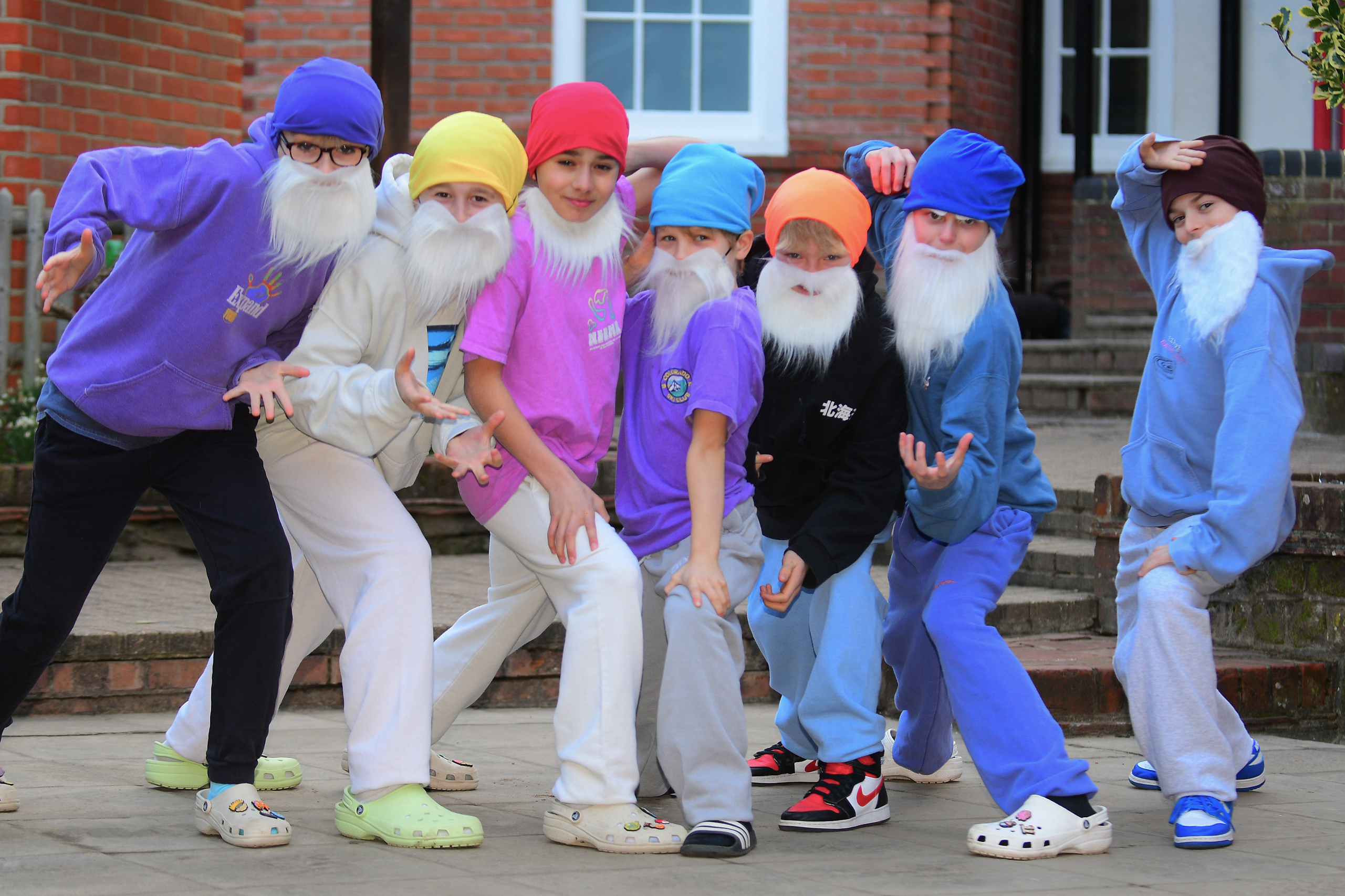 Pupils Show Character On World Book Day
3rd March 2023
Our literature-loving children have proved they have real character – quite literally!
Highfield and Brookham Schools were a positive riot of colourful, fancy, daring and downright clever costumes on Thursday as the pupils dressed up as their favourite literary characters to mark World Book Day.
From the youngest cohort in Nursery right through to the oldest children in Year 8, the school was awash with fairytale princesses, cartoon heroes, the stars of bestselling books old and new, and a wealth of other children's favourites.
On a day intended to celebrate books and reading in our hi-tech, modern world, Highfield and Brookham welcomed everyone from Dennis the Menace, Willy Wonka, Where's Wally? and The Mister Men to Harry Potter, Peter Pan, the Mandalorian and Gangsta Granny.
Snow White and the Seven Dwarves, The Cat in the Hat, Robin Hood and the Three Little Pigs also joined in the fun.
Highfield and Brookham has had a long and successful association with World Book Day, which was first celebrated in the UK in 1997, with literature and reading a key staple of the school curriculum.
Highfield Head Suzannah Cryer, dressed charmingly as Paddington Bear, was delighted with the effort that all the pre-prep and prep school pupils had made to celebrate one of the most popular dates in the school calendar.
"All of the children looked absolutely amazing," she said.
"The wonderful variety of costumes on display throughout the school was eclipsed only by the big, beaming smiles on the children's faces as they put their heart and soul into celebrating what is one of our favourite days of the year." And Mrs Cryer added: "Our children love books and our children love to read, which is why the library is one of the most popular rooms in the school. So how wonderful it is that our happy children get the chance to express their love of literature and school life in such a fun and creative way."