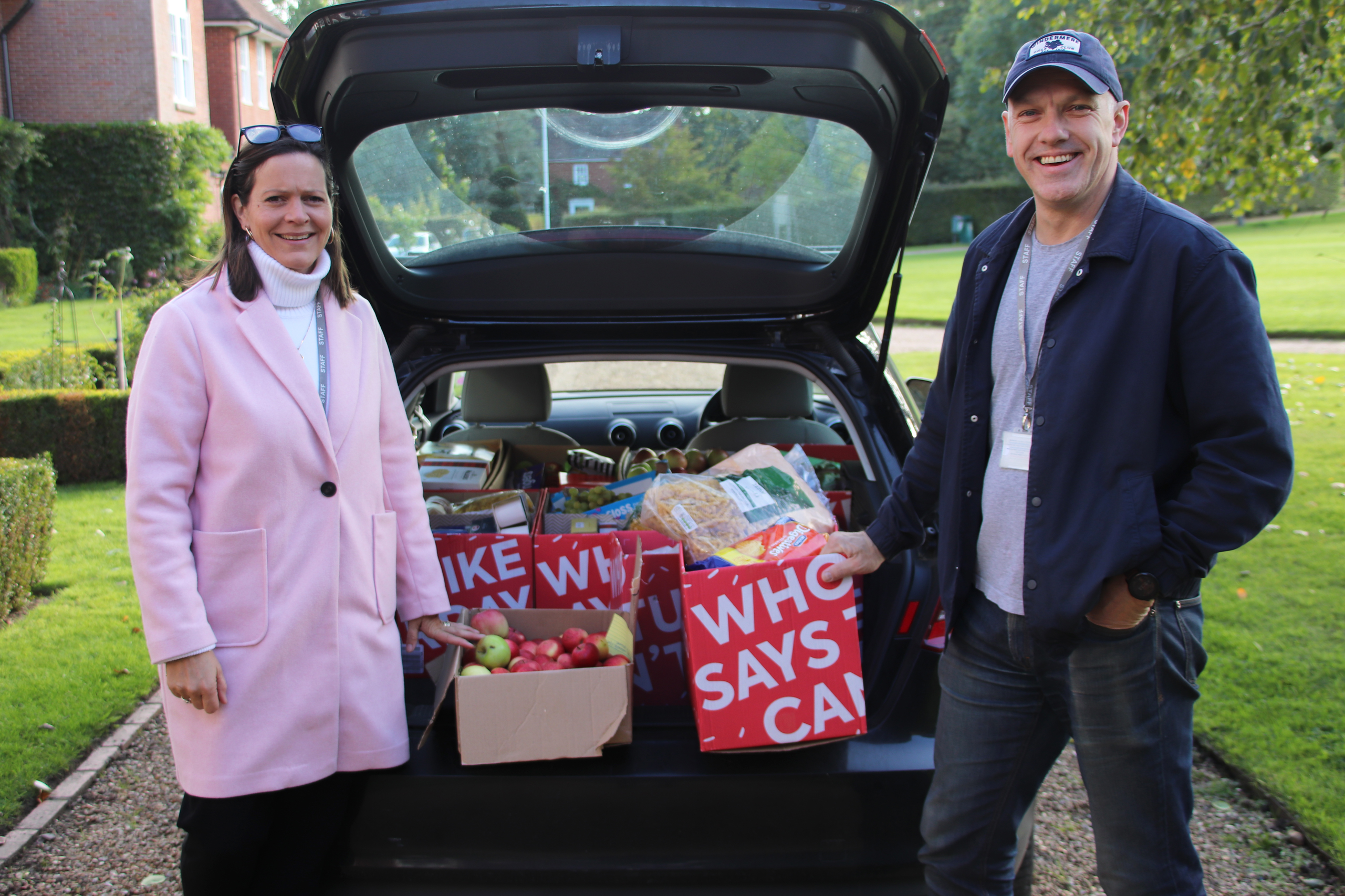 School Donates Harvest Goodies To Day Centre
27th September 2022
Kind-hearted pupils from Highfield and Brookham have secured a bumper harvest – and all for a good cause.
The children brought in a veritable feast of canned goods, packets, bottles, jars and fresh produce for the annual Harvest Festival service in the school chapel.
And those goodies have now been safely received by bosses at Liphook Day Centre after Highfield Head Suzannah Cryer and her husband, Bob, made the happy delivery to the Midhurst Road centre on Tuesday.
Furthermore, the day centre – which is also known as the Peak Centre – had its coffers swelled to the tune of £328.10, collected at the school's seasonal service.
Highfield Head Mrs Cryer said: "The school has a wonderful longstanding association with Liphook Day Centre, such as our choir performing for residents on the run up to Christmas each year, and we are delighted to continue that special friendship.
"The centre relies entirely on donations in order to help support, provide companionship and feed so many in this area who may otherwise miss out on hot meals and company. It provides a pertinent reminder of our duty as schools to encourage our children to look out for and consider how they might best help others less fortunate."
And Mrs Cryer added: "We hope that visitors to the centre enjoy the proceeds of the harvest as much as our pupils enjoyed gathering the goodies and donating them." Liphook Day Centre is open on Tuesdays, Wednesdays and Thursdays from 9.30am-3.15pm, collects and returns residents home, and offers myriad activities such as quizzes, bingo, art and crafts, flower arranging. Anyone interested in attending the day centre should call 01428 724941.