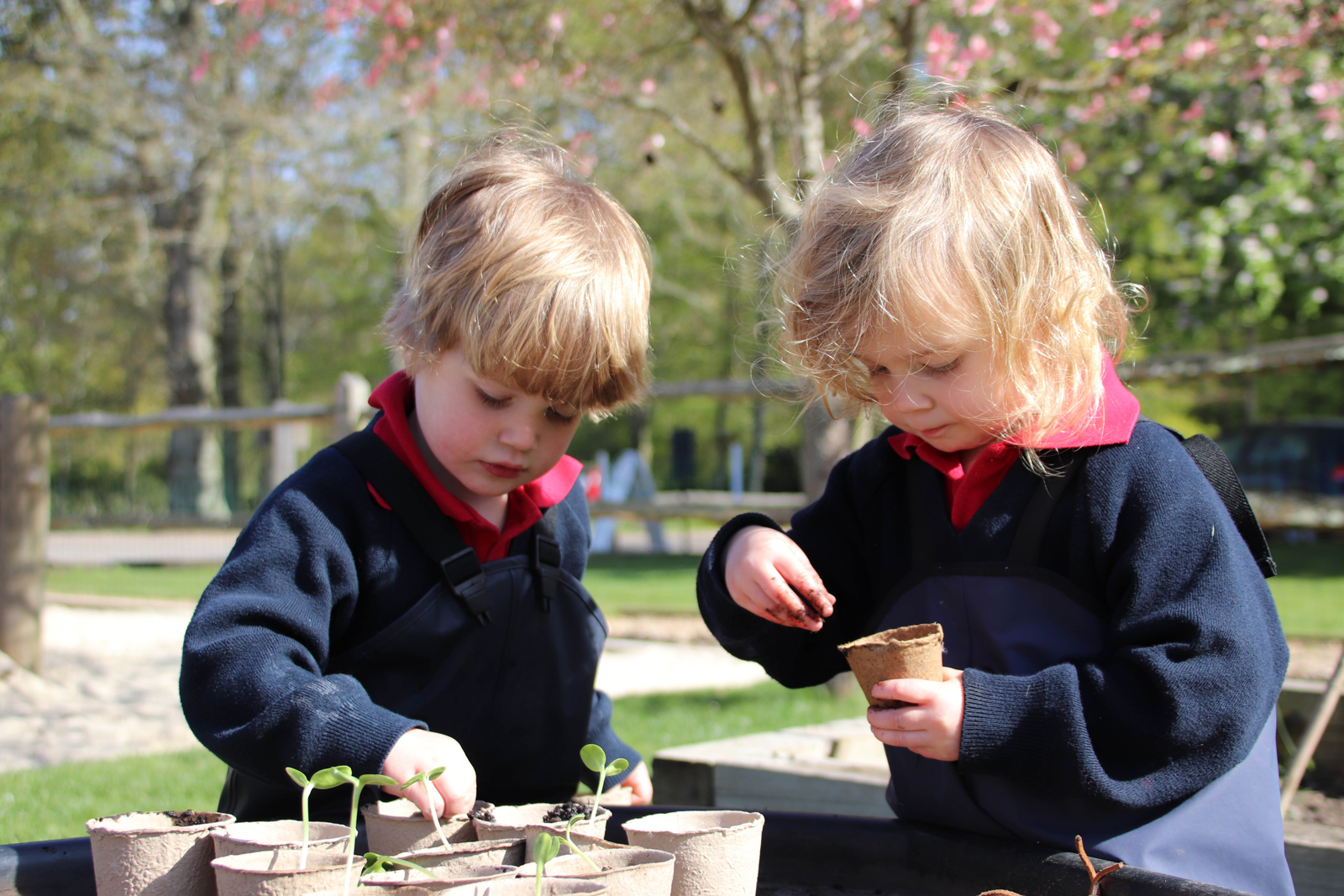 School Named As Finalist In Business Awards
12th June 2023
Highfield and Brookham Schools has been named a finalist in the Environmental Practice category of this year's national Education Business Awards.
We are one of five schools with big plans and strong green credentials to be shortlisted. We are no stranger to environmental initiatives and has long championed a greener and more eco-friendly way of life, we aim to be carbon neutral by 2030.
Highfield and Brookham has an enviable reputation concerning renewable energy and our carbon neutral woodchip-burning biomass boiler provides 85% of the energy required to heat the school and our indoor swimming pool. The wood itself comes from the school's vast estate, primarily through chestnut coppicing as chestnut is a naturally self-replenishing variety of tree which requires little or no replanting.
Other ongoing initiatives include a big drive on renewable energy in the form of solar panels on the roofs of on-site cottages and the pool, replacing paper towels in the toilet blocks with low-energy hand driers, creating wildlife habitats, a regular tree-planting programme, recycling, and tending our own vegetable plots.
The Environmental Practice Award recognises the school that goes above and beyond when it comes to minimising its impact on the environment, as well as providing quality environmental education to its pupils.
The winner will be announced at an awards ceremony in London on Wednesday 14th June.
Suzannah Cryer, Head of Highfield, said: "We're incredibly proud of the work that we do as a school in order to help protect the environment and the planet for future generations, so to have that work recognised is a wonderful feeling and hopefully shows that we are moving in the right direction."