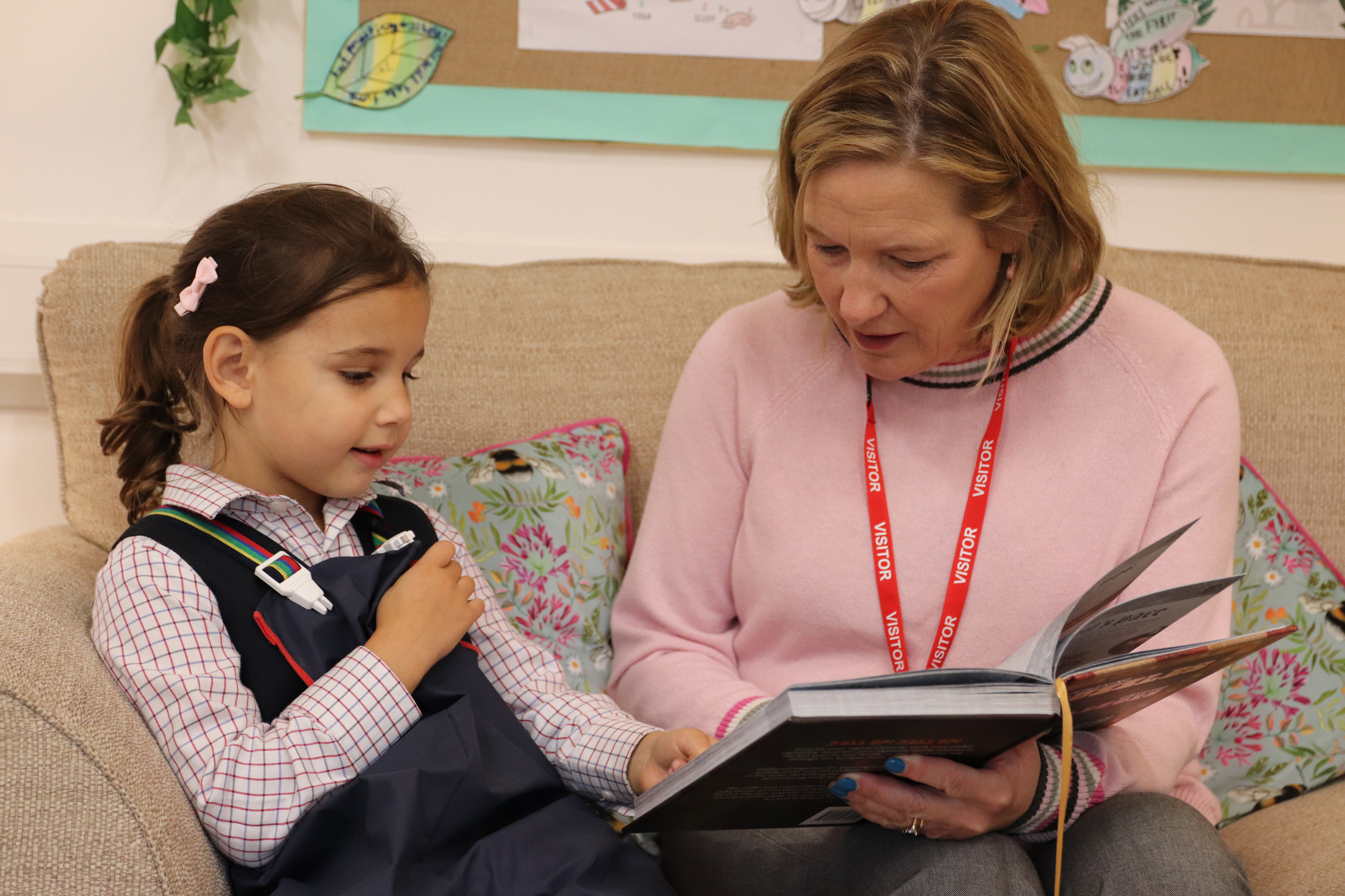 School Officially Opens Dedicated Wellbeing Hub
20th September 2023
Our strong reputation for pastoral care has taken another significant step forward.
Highfield and Brookham School this week opened officially its dedicated wellbeing hub, otherwise known as The Beehive.
Alicia Drummond, founder of Teen Tips, an organisation which supports mental health and wellbeing in children and adolescents through on-site and online training, cut the ribbon on Tuesday to mark another exciting chapter in the ongoing pastoral story at Highfield and Brookham.
The co-educational nursery, pre-prep and prep school in Liphook, which takes children aged 2-13, is currently in the running for two national pastoral care awards, and the opening of the The Beehive adds another healthy string to the school's wellbeing bow.
The Beehive, named after parallels were drawn between busy bees and children at Highfield and Brookham, not least when it comes to community, effectively working together and looking after each in other in the hive, is now ready to play a starring role in our pastoral provision.
The bright and friendly space, which will be staffed throughout the day by teachers expertly trained in mental health first aid, is a place where children can relax, reset and regulate their emotions whenever they need to.
With the mental health and wellbeing of the children in mind, a series of key initiatives have been recently rolled out which have resulted in the school being named a finalist in the 'Student Wellbeing' category of the Independent School of the Year Awards and in the 'Raising Awareness' category of the National Association for Pastoral Care in Education.
In the past 12 months, the school has created space in the children's busy days to allow time dedicated to their mental health – in the form of 'Weekly Wellbeing Workshops'. And it was an overwhelmingly positive response to the wellbeing workshops that provided the trigger for the rural boarding school to invest in the development of their very own wellbeing centre.
Suzannah Cryer, Head of Highfield and Brookham, said: "The care and wellbeing of our children is at the heart of everything we do and we take our pastoral responsibilities incredibly seriously. The initiatives that we have rolled out in recent times have been well received and recognised by our pupils, staff and the school community as a whole, and the introduction of our lovely new wellbeing hub really signals our intent to ensure that the mental health and wellbeing of our children remains a top priority."
And she added: "We were delighted to welcome Alicia Drummond into school on Tuesday, not only to open officially our wonderful wellbeing centre but also to lead engaging and informative workshops on the topics of 'resilience' and 'understanding adolescence' to our appreciative young people."
The winners of the Independent School of the Year Awards and National Association for Pastoral Care in Education Awards are due to be announced in the next few weeks.