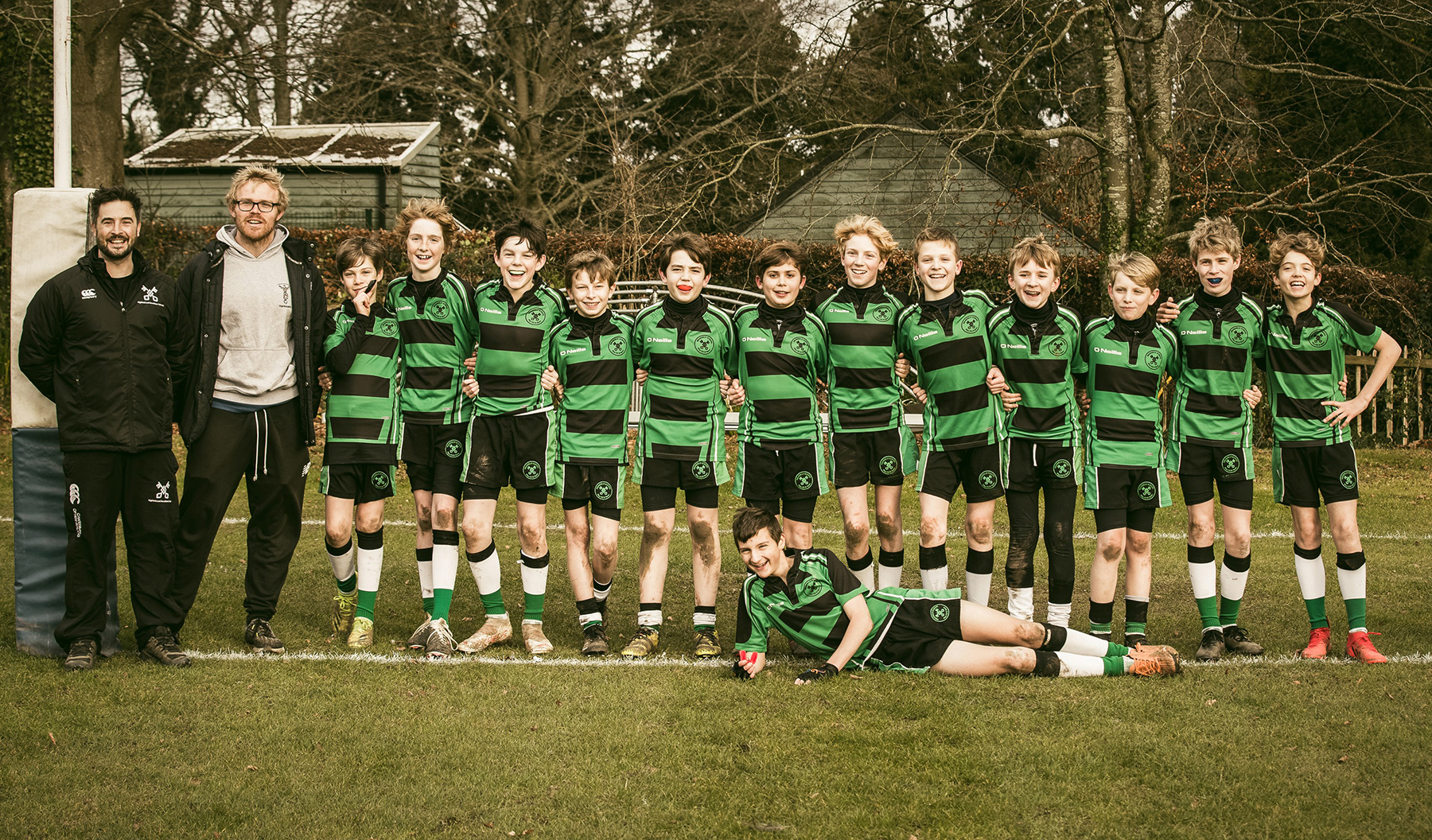 School Rugby in Rude Health
15th February 2022
Rugby is thriving at an independent school in Liphook – and the results are there for all to see.
Proud coaches at Highfield and Brookham Schools are celebrating their "strongest season for several years" in what is always a competitive arena.
The U13A team ended their season with a pulsating draw against a traditionally big and powerful Aldro side from Godalming and an outstanding away win against a strong Twyford line up, prompting coach Dan Bather to applaud "one of the strongest squads we have had for some time".
Driven on by the success of Highfield's oldest cohort, the U12A team ended their season with impressive wins over Aldro and Twyford School in Winchester while the the U12Bs were beaten only once in six games, winning four in style.
The U11A side were dominant all season, winning six games out of seven, while the U11B boys won six out of eight.
And to underline Highfield's strength in depth on the rugby pitch, the U11C, U10A and U9A sides were all unbeaten, seeing off the might of Cranleigh, Aldro and Westbourne House along the way.
Highfield Headmaster Phillip Evitt said: "Our two schools put out a tremendous number of teams each week in various sports and always look forward to locking horns with our friendly rivals from across the region, but while matches are played in a respectful manner, and while we pride ourselves on our high level of sportsmanship, they are still hugely competitive with a strong will to win.
"And nowhere has that desire, hunger and strong team ethic been more apparent than with our rugby teams of all ages. They have all had tremendous seasons and the future of Highfield rugby looks very bright indeed."
The Highfield boys now have a short stint playing hockey before the cricket season gets under way in April. Football and rugby will return in the Autumn Term. The girls currently play hockey, netball and lacrosse before beginning their cricket campaigns in the spring.