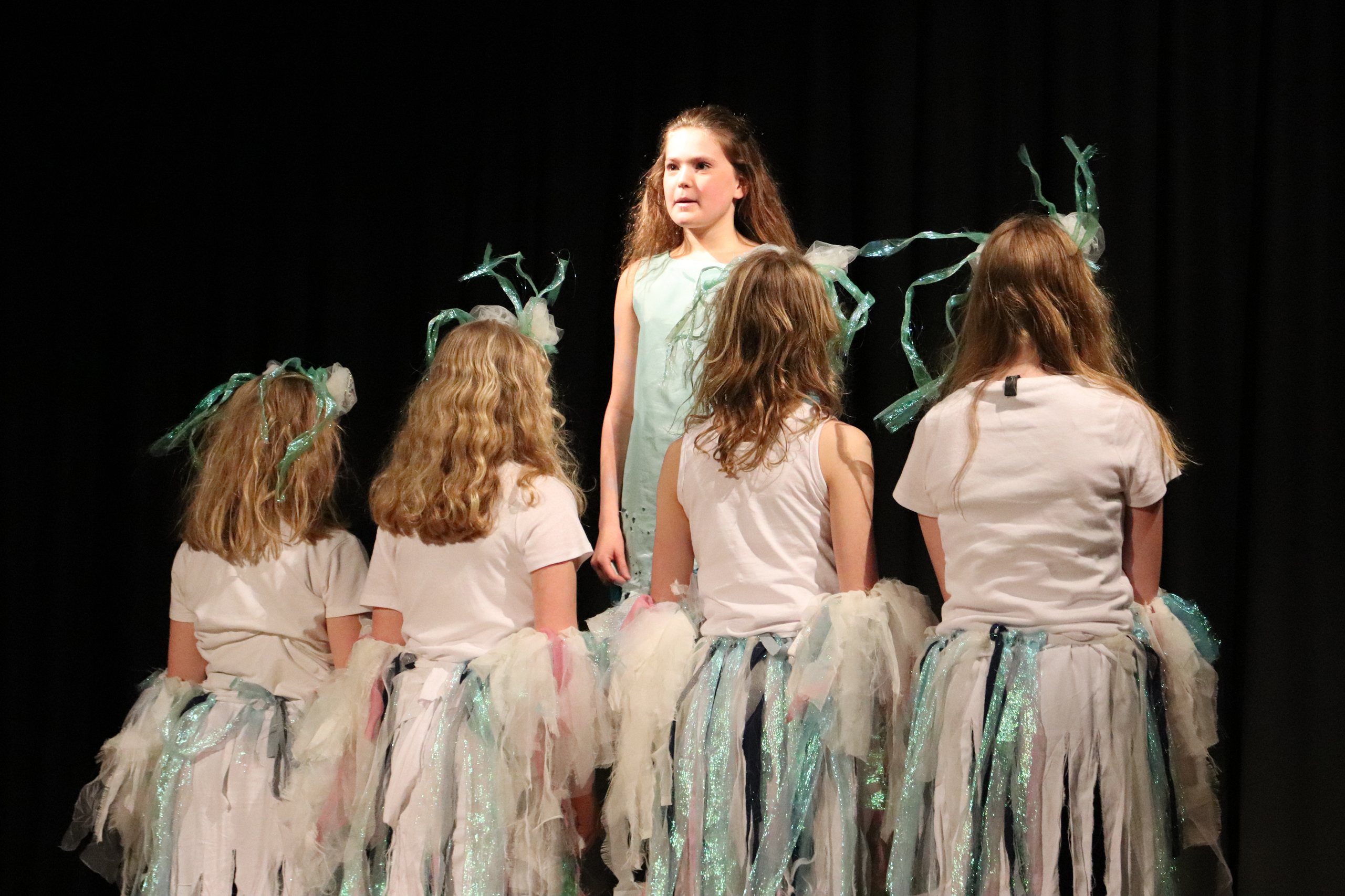 School Thespians Go Down A Storm On G Live Stage
10th March 2023
Young thespians from an independent school in Liphook have had another starring role on the stage.
The occasion was a stunning performance of The Tempest by pupils at Highfield and Brookham Schools at G Live in Guildford as part of the Coram Shakespeare Schools Foundation.
Twelve months on from performing a modern adaptation of the classic tragedy Romeo & Juliet at the Haymarket Theatre in Basingstoke, the current Year 7 children proved once again that they have a real penchant for the Bard's work by putting on another polished performance in the impressive 2,000-seater auditorium.
And it was all put together in just five weeks under the expert guidance of Sarah Baird, Head of Drama at Highfield and Brookham Schools.
The dedicated children used every spare minute they could find, including break times and lunchtimes, to learn lines and rehearse to bring the likes of Prospero, Miranda, Caliban, Ariel and Ferdinand to life in stunning style on the G Live stage.
And there was plenty of technical nous and expertise required by pupils backstage to portray the early storm which gives the play its name and create the island on which the majority of the dramatic play is set.
Furthermore, the talented children performed in front of proud Highfield Head Suzannah Cryer, who described watching the play unfold as a "pleasure".
She said: "To watch the children perform on a big stage like G Live with such ease and joy really was such an incredible pleasure. The work that went in to produce such an extraordinary performance of The Tempest is truly remarkable and I take my hat off to each and every child involved with such a magnificent production. I really couldn't be more proud." Highfield and Brookham has a strong reputation of dramatic excellence and the school prides itself on each of its 10 year groups performing at least once during the school year, culminating in the Year 8 leavers taking to the stage in July. Last summer, Year 8 bowed out with a spectacular performance of Joseph And The Amazing Technicolor Dreamcoat.