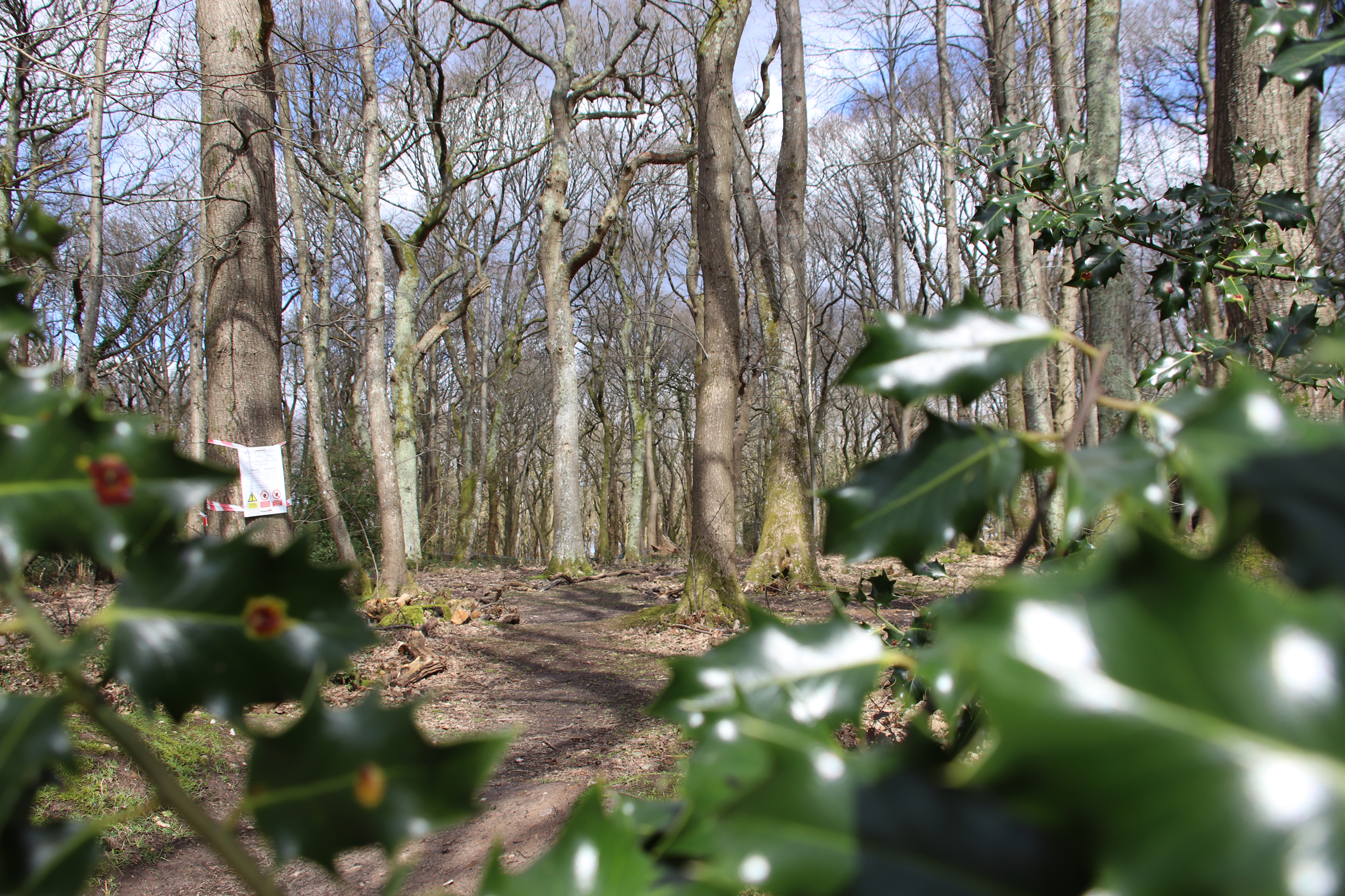 School Works Hard To Keep Woodland In Rude Health
6th April 2023
An environmentally friendly independent school in Liphook has moved to safeguard the health of the trees on its estate.
Work has been undertaken on the 175-acre site of Highfield and Brookham Schools over the winter months to ensure that its vast woodland thrives – as well as continuing to be a natural haven for generations of inquisitive schoolchildren to learn and explore for many years to come.
The aim of the work is to ensure the school's green environment stays as healthy as possible, with a particular nod to maintaining and helping native tree species to flourish.
As a result, a good deal of coppicing, thinning and removal has taken place, not least at the school's treasured outdoor learning site – otherwise known as Forest School – which children of all year groups use to learn key bushcraft techniques such as fire lighting, den building and cooking over a camp fire while the pre-prep and nursery children get an early look at the curious sights, sounds and smells of the great outdoors.
The work undertaken at the Forest School site will enable the canopy and the health of the remaining trees to improve by allowing more air and light to circulate, according to Guy Baber, Estates Manager at Highfield and Brookham Schools, something that will also have a beneficial effect on animals and flora and fauna on the forest floor.
After government approval, a number of spruce trees have also been removed as part of the environmental works programme in order to help combat the spread of a disease known as rhizophaera, which causes spruce needles to become discoloured and die off.
And swathes of holly have also been removed to encourage the regeneration of native trees.
To offset the culling and thinning, the school has undergone a large-scale replanting project, primarily involving native trees. Maples, chestnut, beech and birch trees are a big part of the replanting process.
The school, which aims to be carbon neutral by 2030, already has impressive green credentials, most recently securing a silver Green South Downs sustainability certificate from Green Tourism following a successful pilot project run in conjunction with the South Downs National Park Authority. Suzannah Cryer, Head of Highfield, said: "One thing that sets up apart from so many other schools is that we are lucky enough to be surrounded by the most wonderful and healthy natural environment, and through the hard work and diligence of our dedicated estates team, we aim to keep it that way."