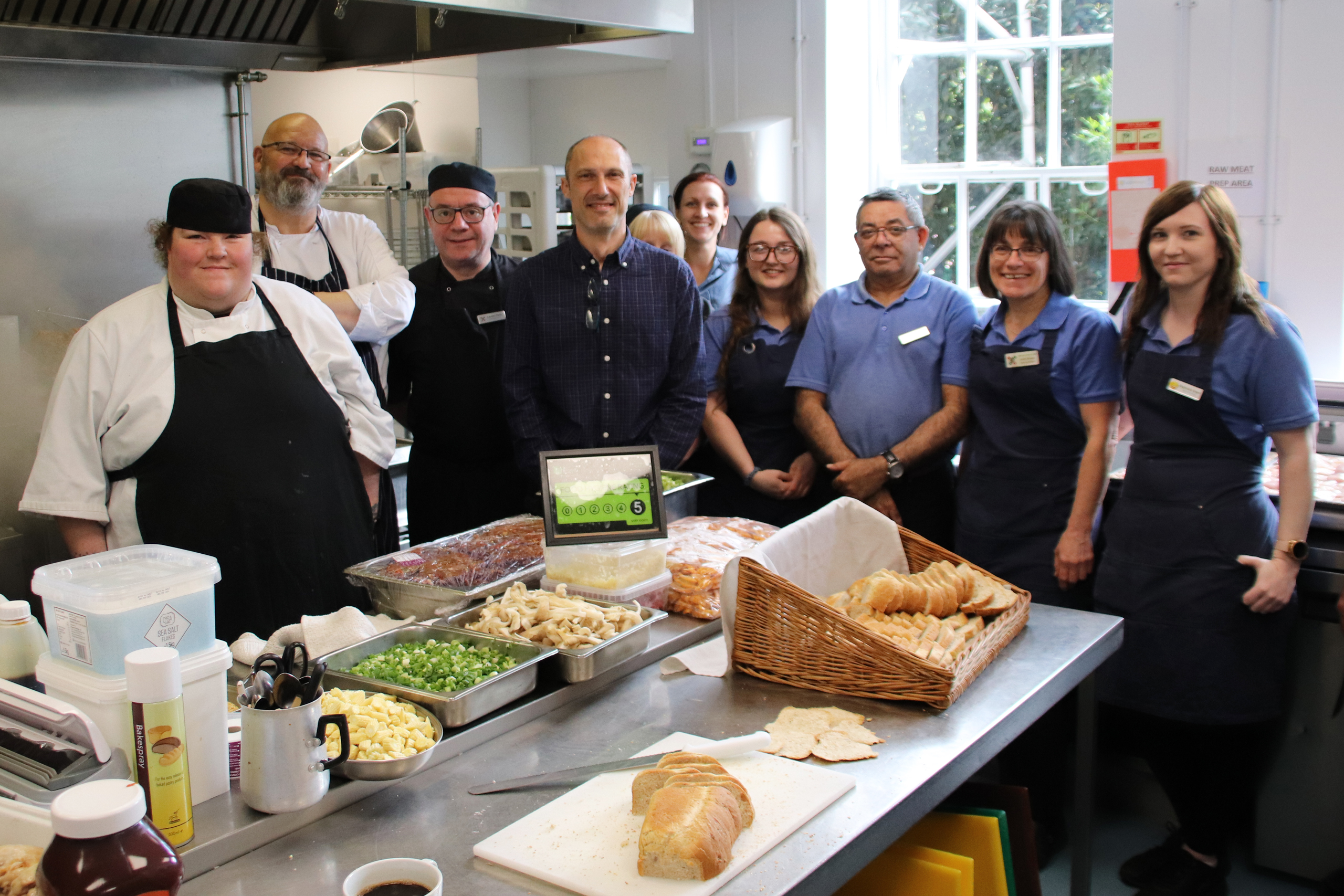 School's Pride At Latest Five-Star Food Hygiene Rating
12th May 2023
Food-hygiene standards at an independent school in Liphook have earned the highest possible praise.
Highfield and Brookham Schools has again been awarded the maximum five stars from the Food Standards Agency (FSA) in the wake of its latest unannounced inspection.
Run in conjunction with the environmental health department at Chichester District Council, the school's local authority, the FSA ratings are a snapshot of the standards of food hygiene found at the time of inspection.
Visiting roughly every 18 months, inspectors leave no stone unturned as they scrutinise handling of food, how food is stored, how food is prepared, cleanliness of facilities and how food safety is managed.
The result was another clean bill of health for Highfield and Brookham Schools with no recommendations or advisory notes, just a big helping of pride and satisfaction for catering manager Marco di Michele and his dedicated team.
Highfield Head Suzannah Cryer said she was "immensely proud" that the school had once again maintained its strong reputation for having the most stringent standards when it came to food hygiene.
And she added: "Food is a very important element of life at Highfield and Brookham, from breakfast, lunch and dinner to our enviable sports day match teas, so to receive another glowing, five-star endorsement from the Food Standards Agency really is a tremendous honour.
"Marco and his fabulous catering team work incredibly hard to ensure that we work to and maintain the very highest standards in our kitchens, so they deserve all the credit in the world for this tremendous achievement."
Highfield and Brookham has a team of highly-skilled chefs who produce a varied choice of delicious, nutritious and well-balanced meals, cooked on the premises using only the freshest ingredients. Seasonal produce is a regular staple of the menu while the catering team also prepare 'themed' menus and overseas dishes. They also cater for a wide range of special dietary requirements.