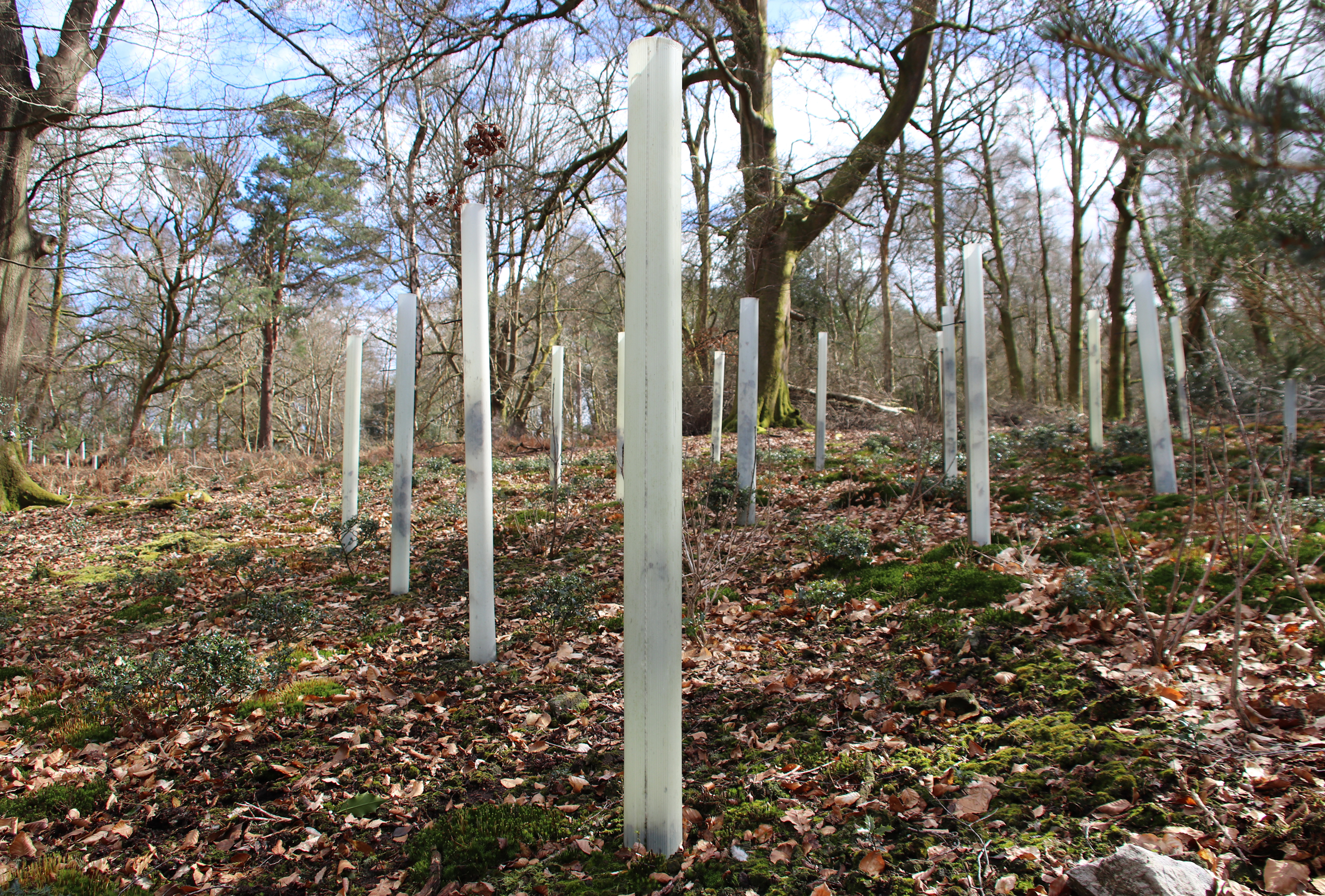 Sustainability Award Fuels School's Green Dream
31st March 2023
Highfield and Brookham Schools has taken another big step toward its green dream of being carbon neutral by 2030.
The school has secured a silver Green South Downs sustainability certificate from Green Tourism following a successful pilot project run in conjunction with the South Downs National Park Authority.
Highfield and Brookham was one of 20 groups and businesses within the South Downs National Park which volunteered to prove their green credentials in the pilot scheme, which ran from October to March.
Working within designated 'people, places and planet' categories – with a view to green measures improving the outcomes for all three – Highfield and Brookham had to set out its current environmental provision and practices, covering topics such as communication, awareness, health and wellbeing, food and drink, energy, and climate action.
The initiatives were then assessed by environmental experts at Green Tourism, an independent body based in Scotland, who deemed the school had met 74% of its stringent criteria, enough to earn a silver award.
The aim of the pilot scheme was for the volunteer enterprises to get together and share green ideas in order to help shape a bespoke sustainability certification programme for the South Downs National Park. Having secured a silver award, the school will continue its environmental push in a bid to secure a gold certificate.
Highfield and Brookham is no stranger to environmental initiatives and has long championed a greener and more eco-friendly way of life.
The Hampshire Prep, Pre-prep and nursery school has an enviable reputation concerning renewable energy and its carbon neutral woodchip-burning biomass boiler provides 85% of the energy required to heat the school and its indoor swimming pool. The wood itself comes from the school's vast estate, primarily through chestnut coppicing as chestnut is a naturally self-replenishing variety of tree which requires little or no replanting.
Other ongoing initiatives include a big drive on renewable energy in the form of solar panels on the roofs of on-site cottages and the pool, replacing paper towels in the toilet blocks with low-energy hand driers, creating wildlife habitats, a regular tree-planting programme, recycling, and tending our own vegetable plots.
Suzannah Cryer, Head of Highfield, said: "We all understand the importance of a much greener way of life in order to help save the planet and we are very proud of the many environmental initiatives that we have in place at the school, so it's really heartening to see our efforts acknowledged by Green Tourism.
"But what it's also done is highlight that we still have a long way to go. Rest assured, though, we will continue to work hard toward our aim of becoming a carbon-neutral school by 2030 in order to help make our planet a greener and cleaner place for many generations to come."