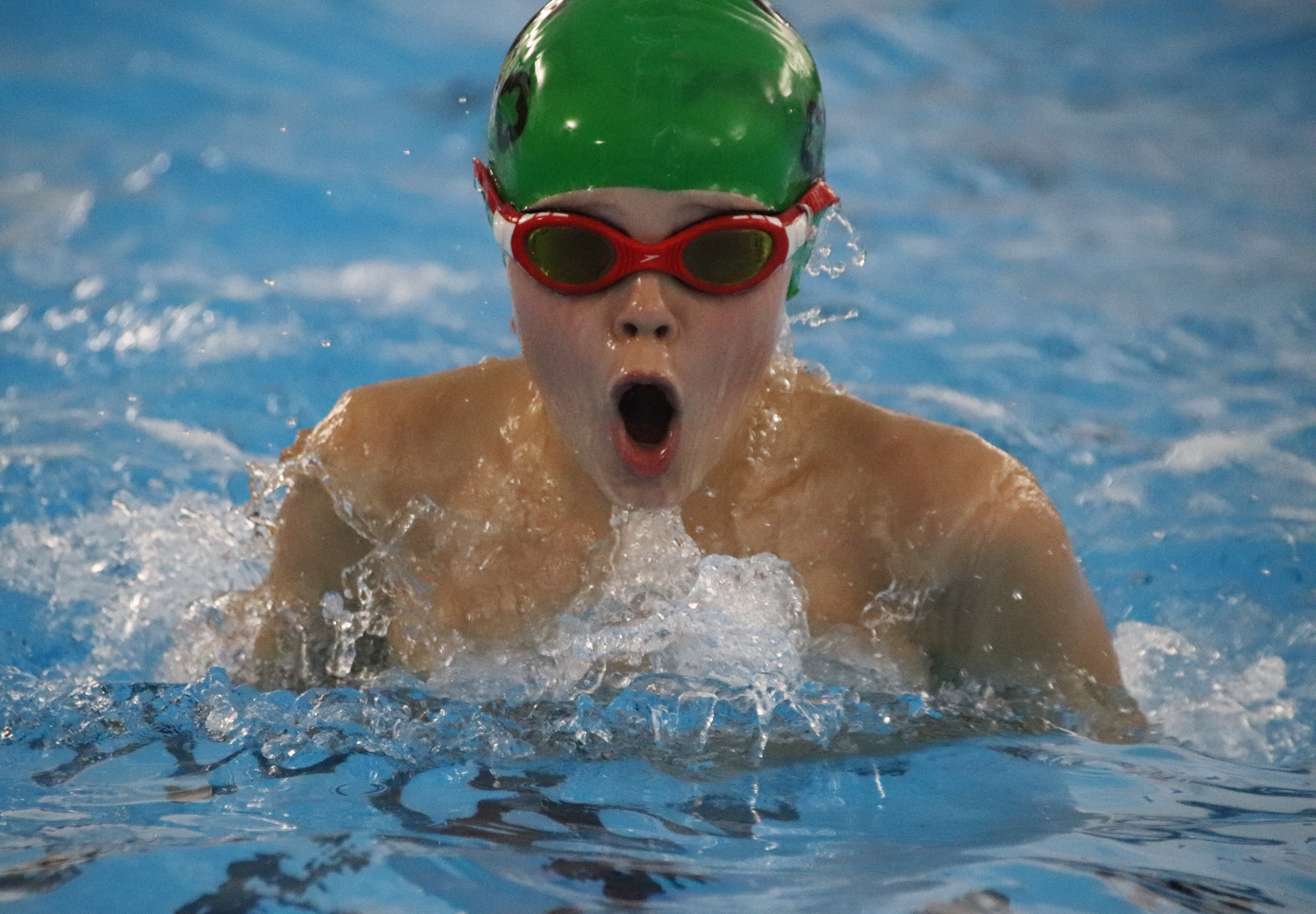 Swimmers Extend Amazing Winning Run
24th February 2023
The incredible run of Highfield and Brookham Schools' all-conquering swimming team has continued.
A comfortable victory in their own pool this week over rivals Westbourne House means that the Highfield and Brookham swimmers haven't tasted defeat in inter-school galas since the 2018-19 academic year – an extraordinary run spanning almost four years.
During that time, the school has repeatedly made a significant splash and lowered the colours of rival prep schools across Hampshire, Surrey and West Sussex.
And such is the strength in depth of head swim coach Sharon Simpson's 58-strong squad of boys and girls from Year 4 to Year 8 that Highfield has never failed to qualify for the national finals of the prestigious Independent Association of Prep Schools (IAPS) competition since its inception in 2015.
Having beaten Westbourne on Monday, Highfield and Brookham's attention now turns to the qualifying rounds of this year's IAPS competition at Clayesmore School, Dorset, in March. Qualification at Blandford Forum would mean a summer finals date at the London Aquatics Centre, a venue made famous by the 2012 Olympic Games.
Highfield and Brookham's continued success in the pool has been attributed to consistency of teaching, with Mrs Simpson always leading the swim squad; the fact that children take swimming lessons as soon as they enter the Nursery from the age of two; and the sheer desire and enthusiasm of the children to swim.
Children at Highfield and Brookham are also taught all four major strokes – front crawl, backstroke, breaststroke and butterfly – from a young age, meaning they have the scope to be proficient in all disciplines by the time they reach the age and level of competition swimming.
After watching the latest victory over Westbourne House on poolside, Highfield Head Suzannah Cryer said: "Having witnessed some fabulous swimming from some very talented young people and having soaked up the amazing atmosphere of a fiercely-fought gala, my hat truly goes off to what our courageous children continue to achieve.
"Swimming is taken incredibly seriously by a lot of prep schools, including Highfield and Brookham, and I'm filled with a huge sense of pride, not only because our swimmers extended their extraordinary winning run but because of the levels of sheer passion, dedication, commitment and energy they possessed to succeed as a team. "And that level of support, from the youngest to the oldest, that level of togetherness, really sums up what is so special about the Highfield and Brookham community."