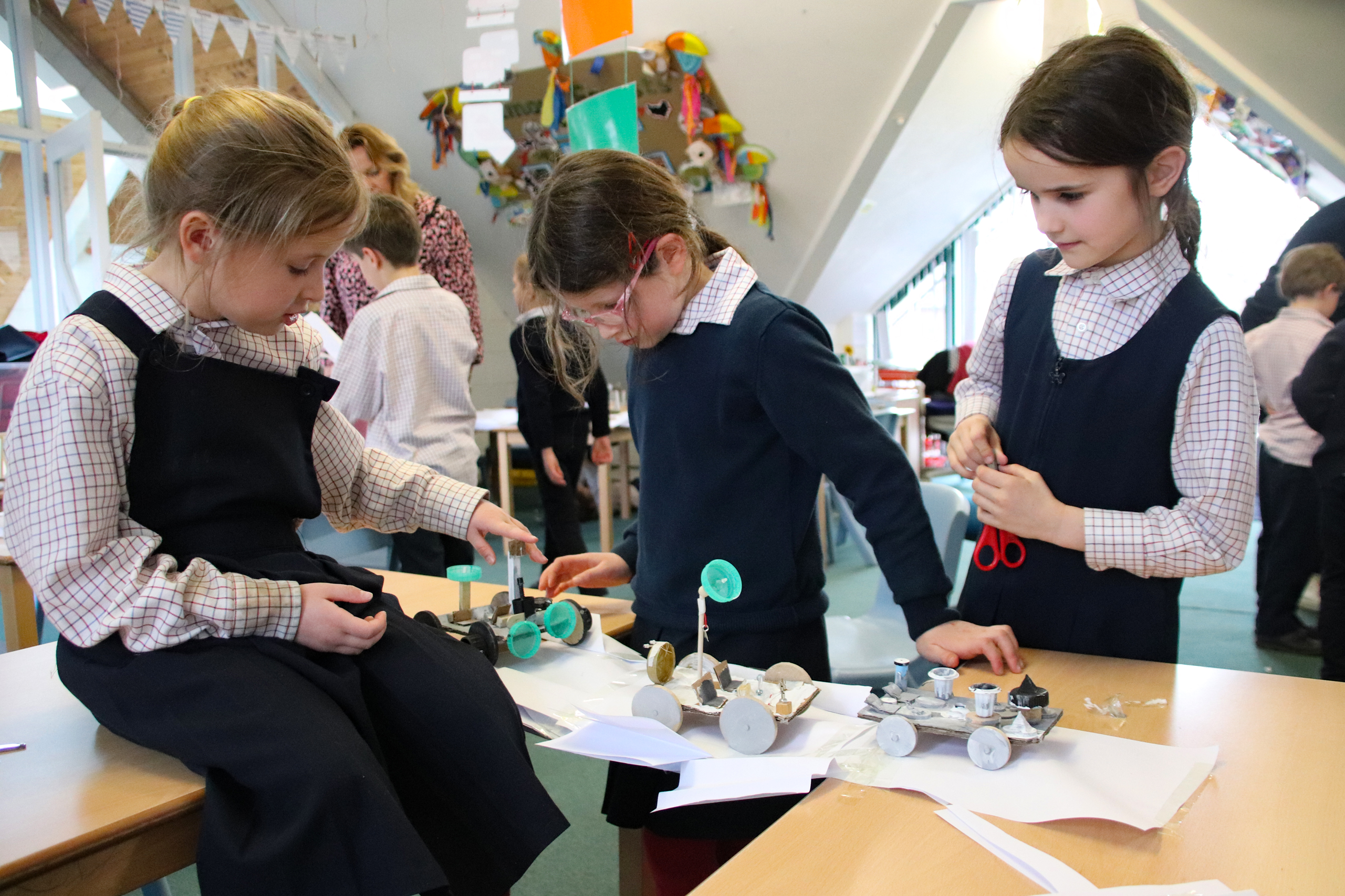 Tomorrow's Scientists Show Their Mettle
24th March 2023
The scientists, engineers and mathematicians of tomorrow are alive and well at Highfield and Brookham Schools.
Curious children with a thirst for knowledge and a desire to learn turned their creative hands and minds to all things scientific to mark British Science Week.
Boys and girls from across the school immersed themselves in a wealth of activities covering the key scientific disciplines of chemistry, physics and biology, including dissection, vertical and horizontal bridge building, and producing working junkbots from waste materials.
The bright sparks in Reception created electrical circuits in an ultimately successful bid to produce that lightbulb moment, while the eager children in Year 3 and Year 4 had their finger on the pulse as they turned their hand to probing fascinating fingerprints.
The Year 2 children used paper, sticky tape and ingenuity to build bridges that they hoped would be sturdy enough to carry their moon buggy creations, adding extra weight to the strongest structures, while Year 8 experimented with chemical reactions in the lab.
And a successful and eye-opening week was rounded off as two year groups took an inspirational trip to the Science Museum in London.
Science plays a major part in the school curriculum and our oldest cohort will continue their scientific studies after the Easter holiday with a Crime Scene Investigation project to determine who killed 'Stan the Skeleton', a full-on forensic probe complete with crime-scene tape, fingerprint, boot print and fibre analysis, and a litmus test on potentially vital clues to help shed light on the identity of the likely murder suspect.
Suzannah Cryer, Head of Highfield, said: "The school's science provision is incredibly strong, which is down not only to our highly-skilled and dedicated teachers but also to the wide range of fascinating, informative and fun projects that our inquisitive children are exposed to and can immerse themselves in. "And at a time when there is a real push to get more girls involved in STEM subjects, it's so heartening to see our girls and boys standing shoulder to shoulder in the wonderful pursuit of scientific discovery."