Poppies And Fireworks Capture Nursery's Imagination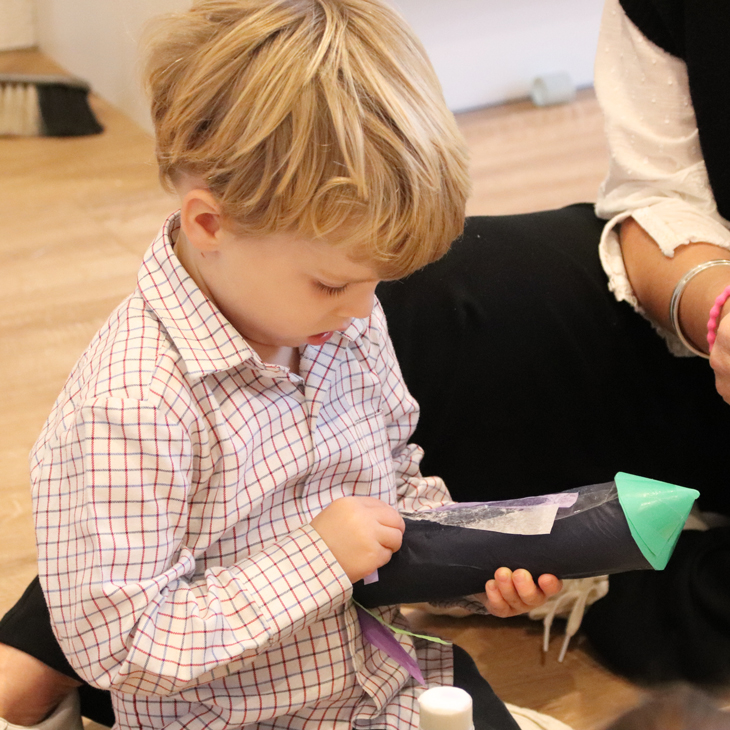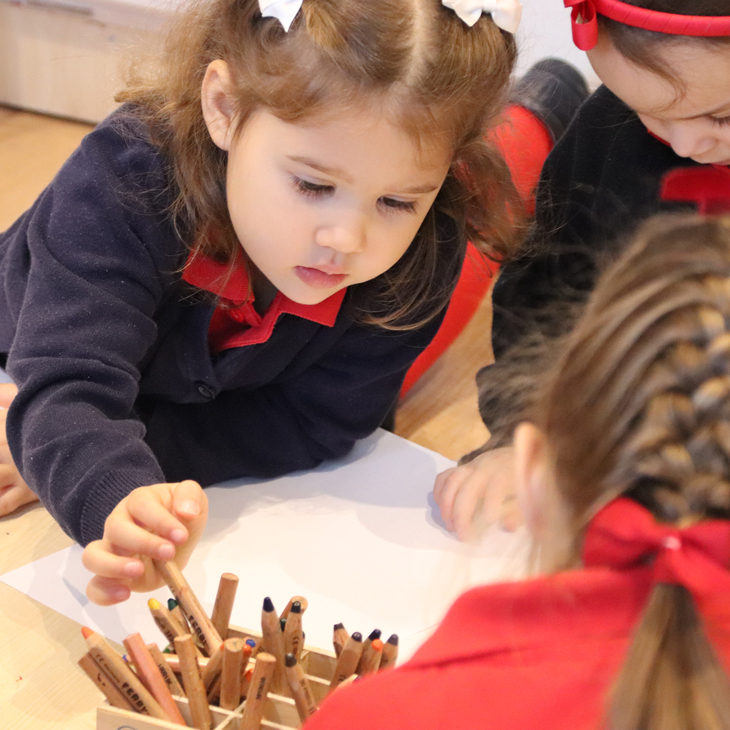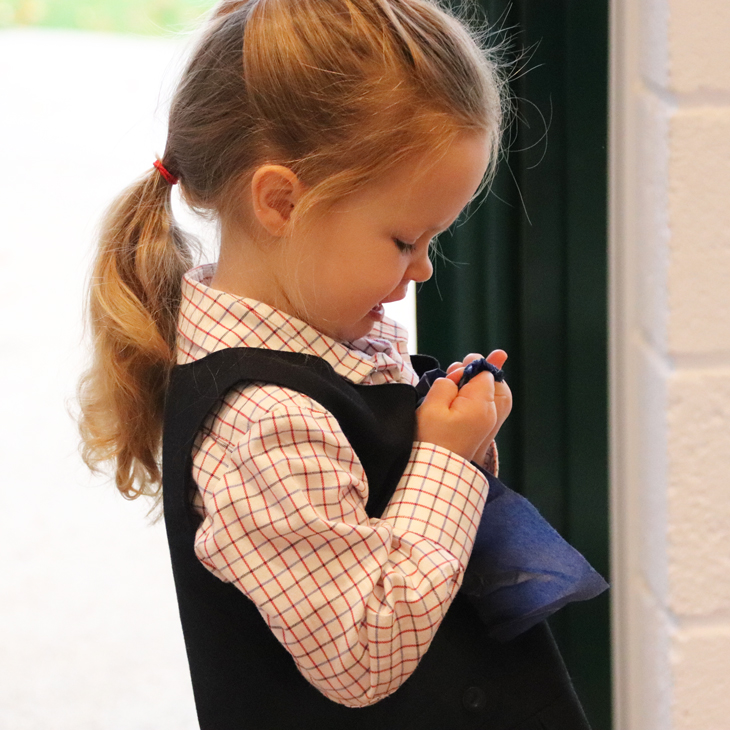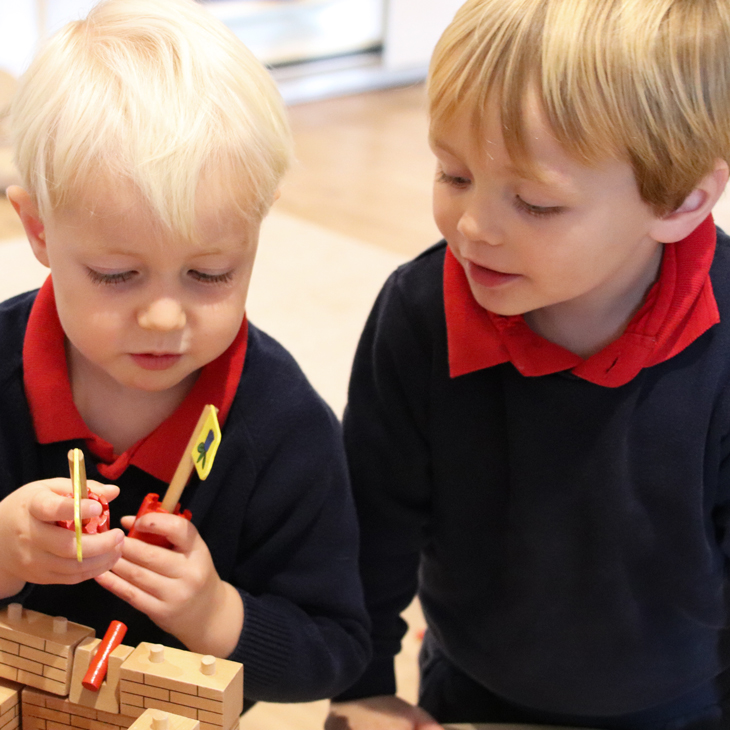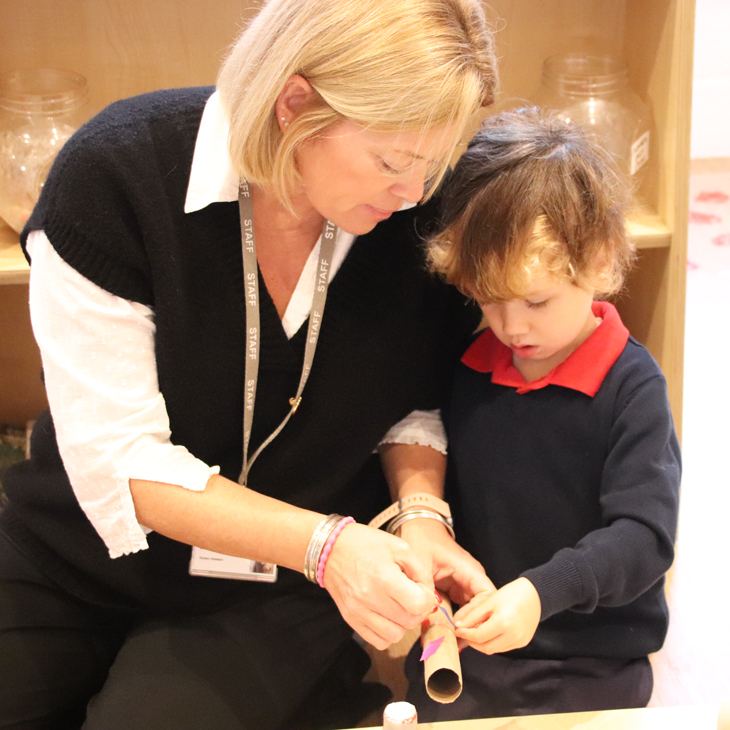 Understanding that they are all wonderfully unique but can work brilliantly together as a team has been an important theme for the Nursery children this week. The children brilliantly took turns as they collaborated to produce beautiful poppy displays for the front door at pre-prep to mark Remembrance Day. They also worked together to make giant Bonfire Night-themed firework pictures and rockets and in the garden shared ideas when designing a balance bike obstacle course which challenged both their collaboration skills during construction and their physical skills when they bravely tried out the end result.
Sam Forster, Head of Nursery
Forest School Challenge No Problem For Resourceful Reception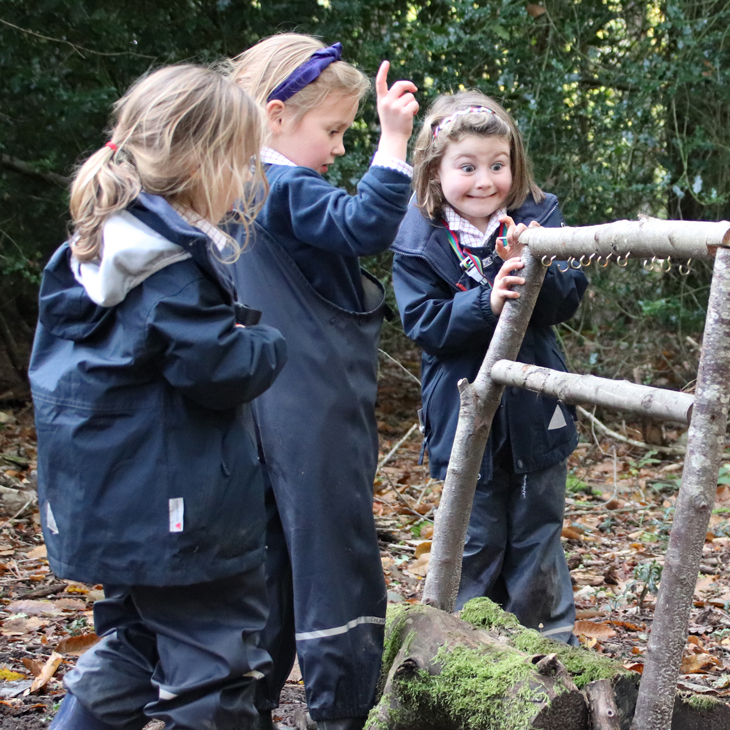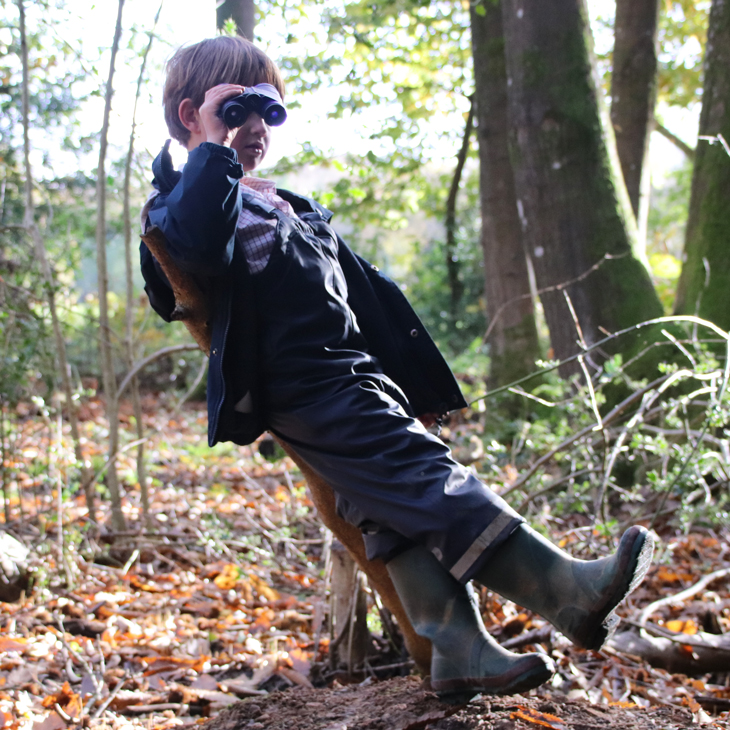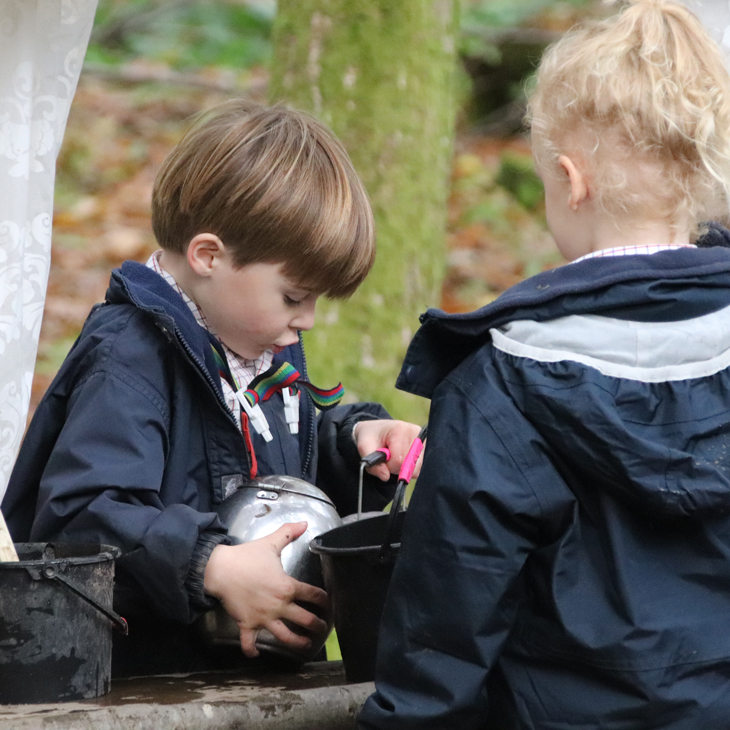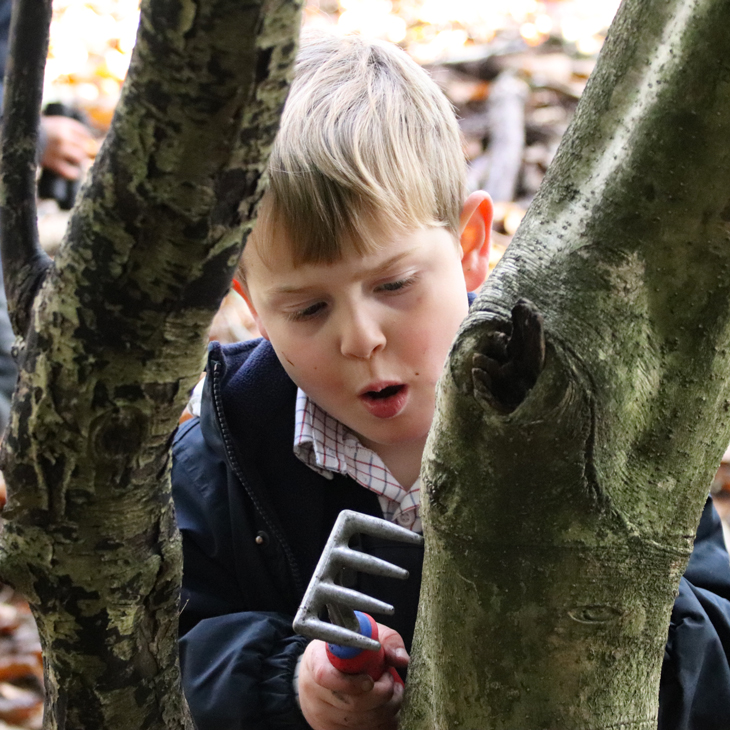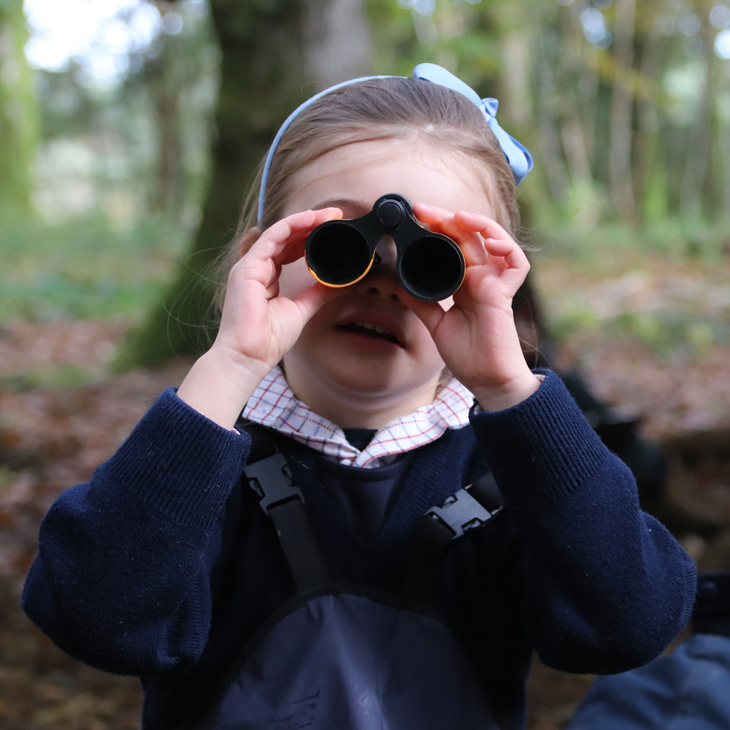 This week, come rain or shine, our young learners in Reception have been enthusiastically enjoying our beautiful grounds. At forest school, the eager children worked as a team and put their problem-solving skills to the test by designing plank bridges to cross water, measuring the biggest splash in muddy puddles and making mysterious magic potions. They also had to be resourceful, using binoculars and scouring the woods in order to find the various items they needed to complete their tasks – and coming across some creepy crawlies along the way! Listening to the children share their imaginative ideas and remain resilient throughout the challenge was wonderful to see.
Rosie Snagge, Reception Class Teacher
Year 1 Forming Bonds In So Many Ways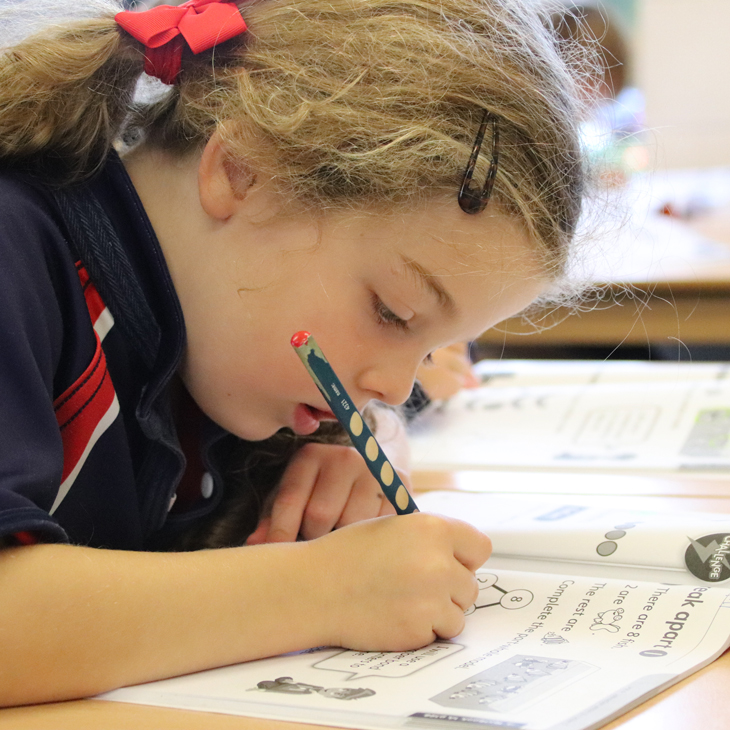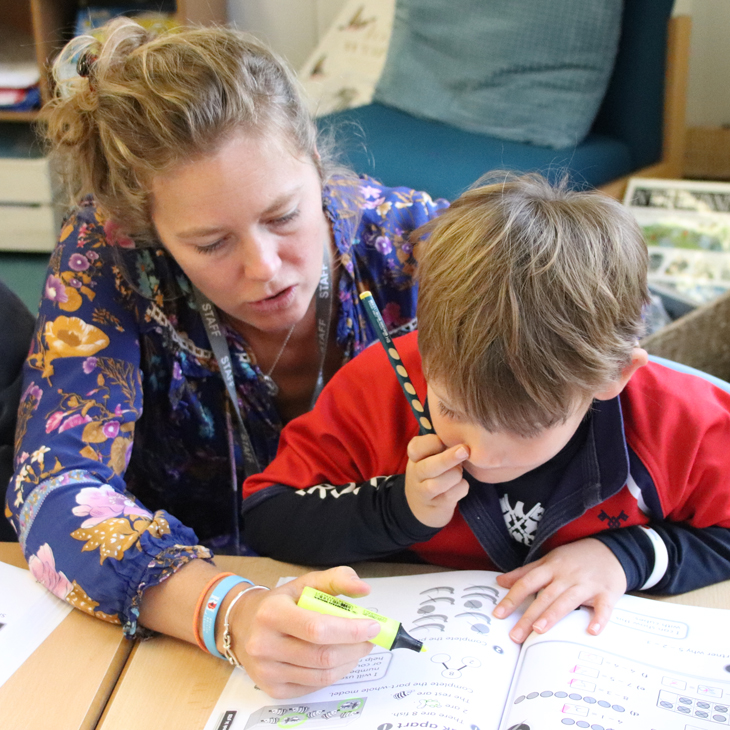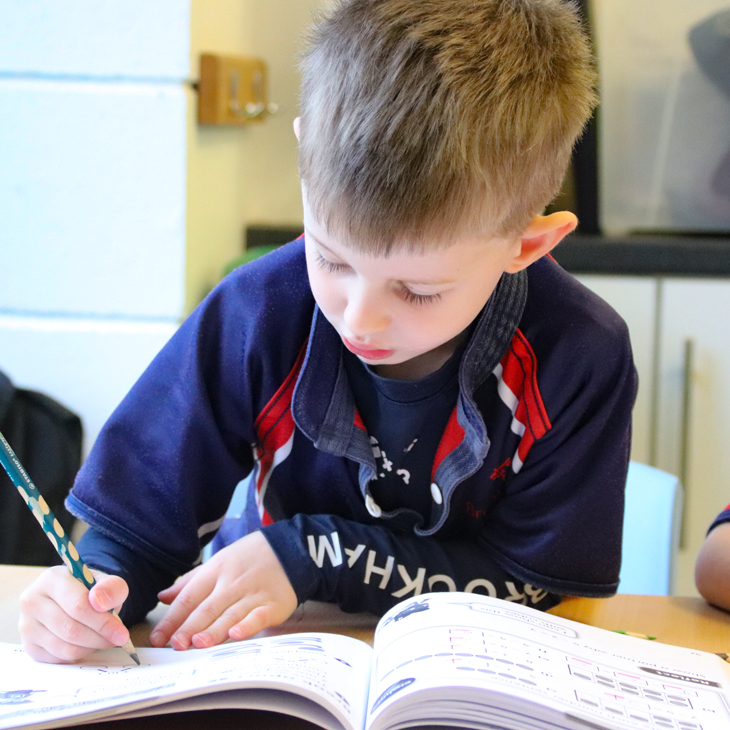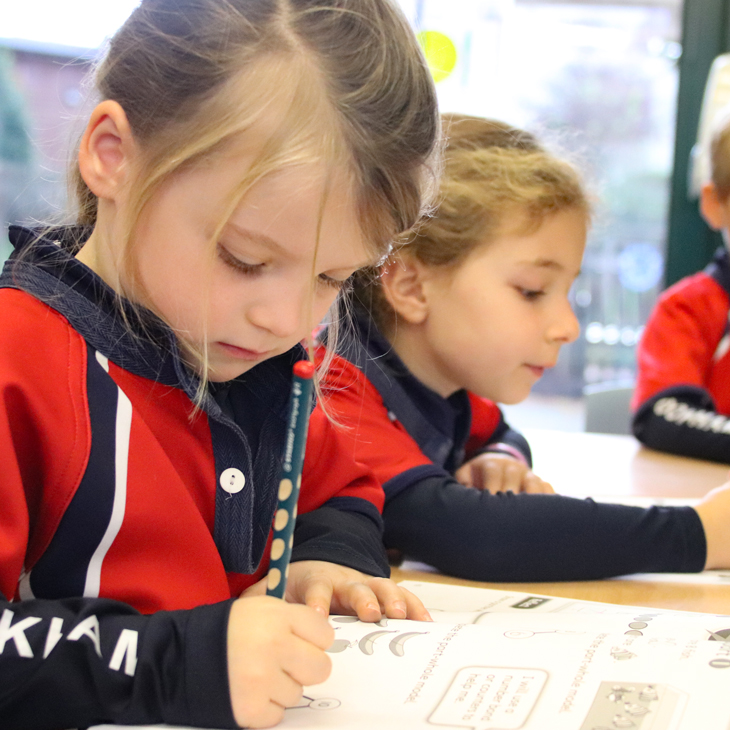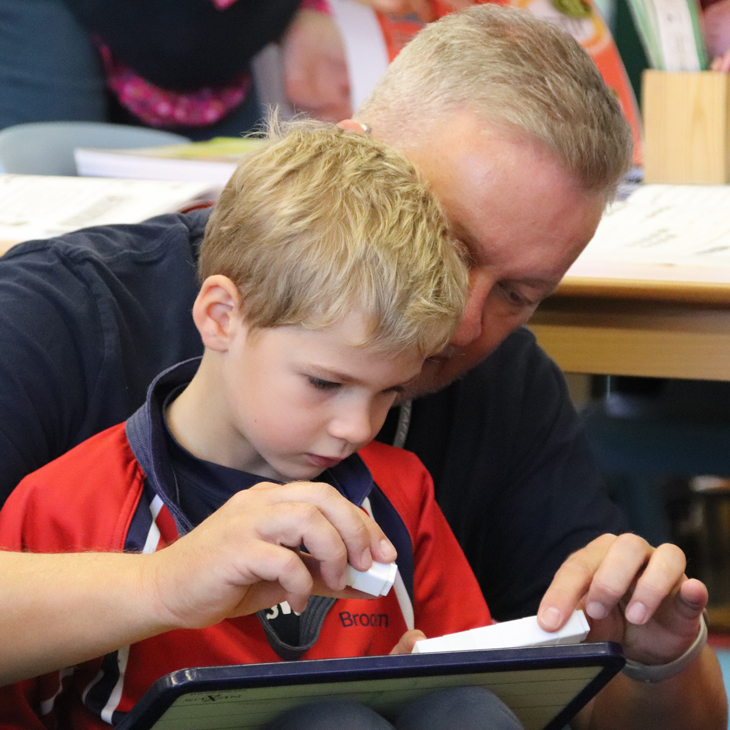 In maths, Year 1 were tasked with representing and using number bonds and related subtraction facts within 20, in other words using pairs of numbers that add up to 20 such as 17 and three. The children aimed high in their work, ensuring that they effectively used the classroom resources to complete the calculations. They also stayed positive when faced with new mathematical challenges and concepts. The end result was that the children demonstrated that they can support each other when working together. They will continue to explore positive aspects of working together, listening and being resourceful, and they will use maths in real-life scenarios going forward.
Rebecca Lane, Year 1 Class Teacher
Sound Reasoning Behind Year 1's Phonics Progress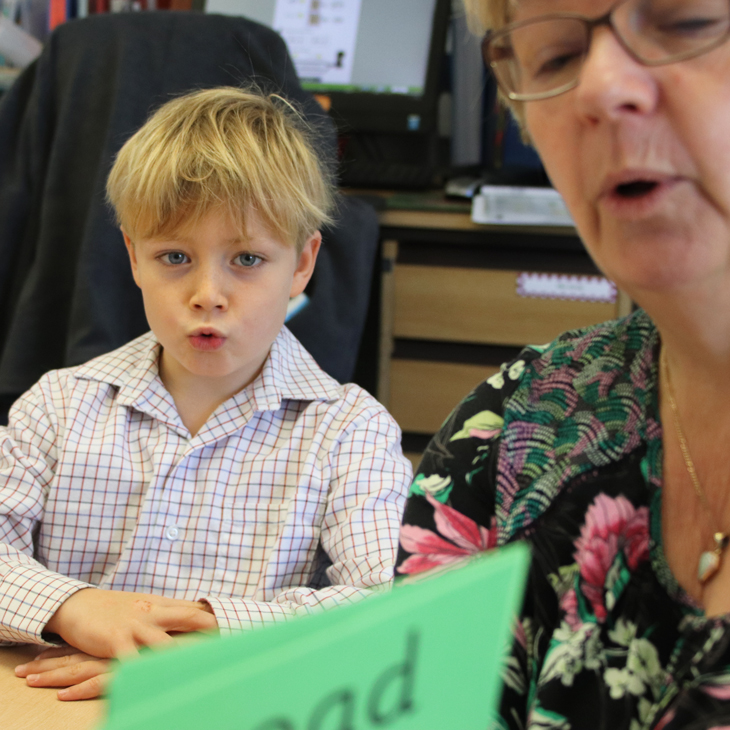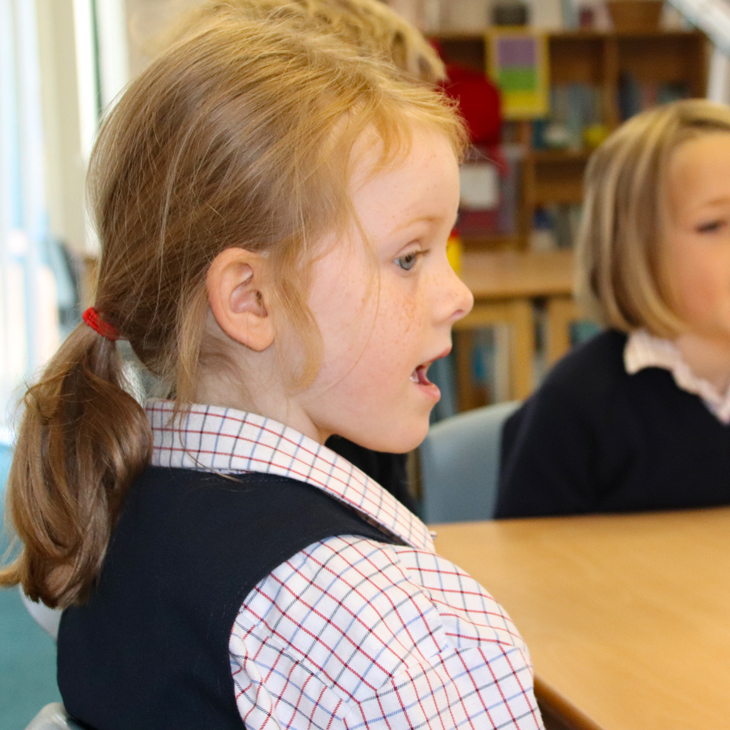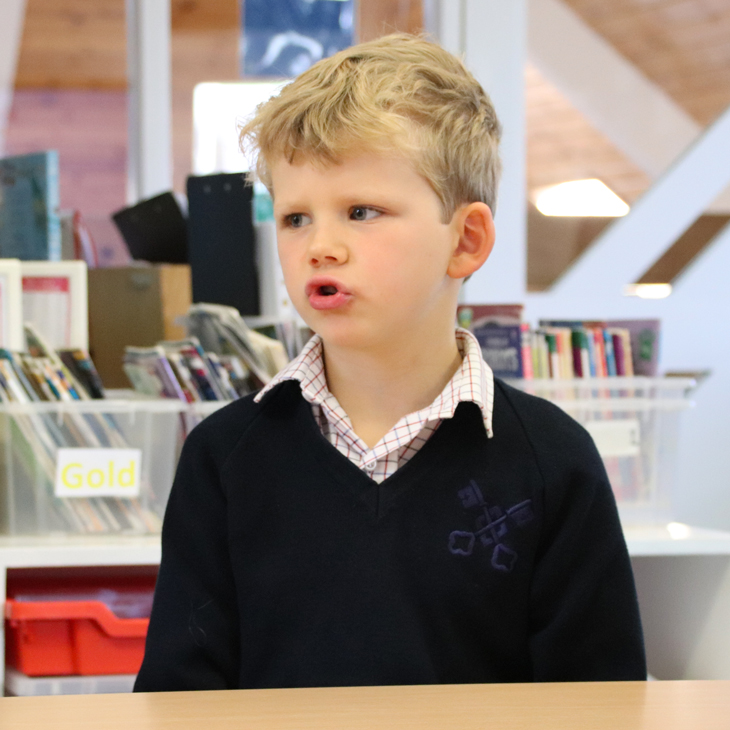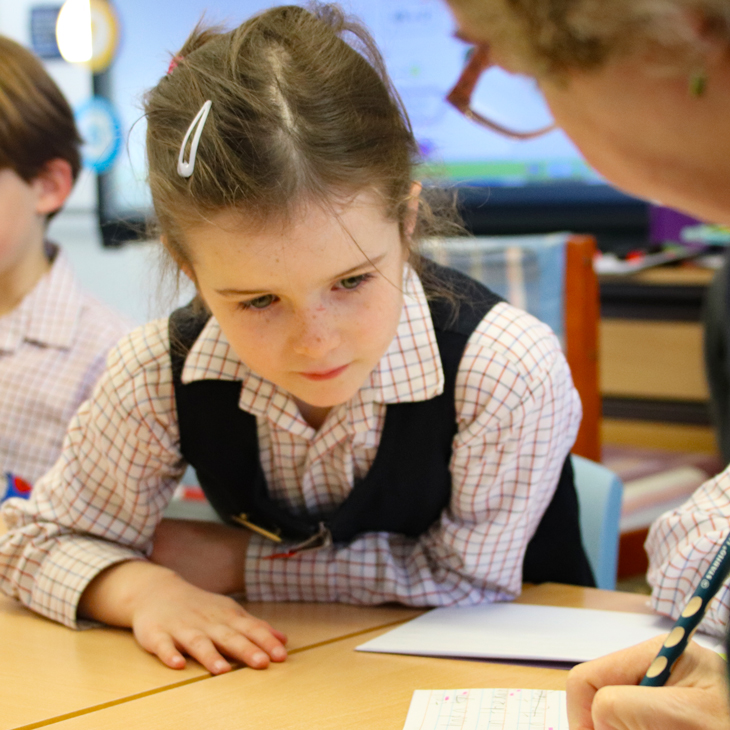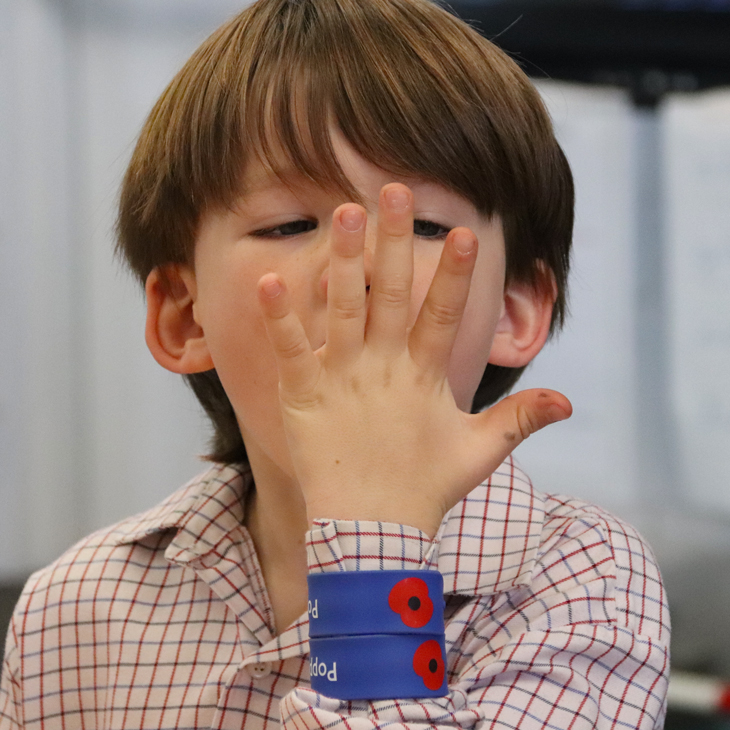 Within our pacey, passionate and lively phonics sessions, the children actively participate, fine-tuning their listening and speaking skills to identify and practise saying a specific daily sound. The children aim high as they recognise the importance of acquiring their phonics knowledge to enable them to read and write more successfully, as well as enhancing their reading and writing experiences and making them even more enjoyable.
Shirley Jervis, Year 2 Class Teacher
Year 3 Explore The Wonders Of Gilbert White's House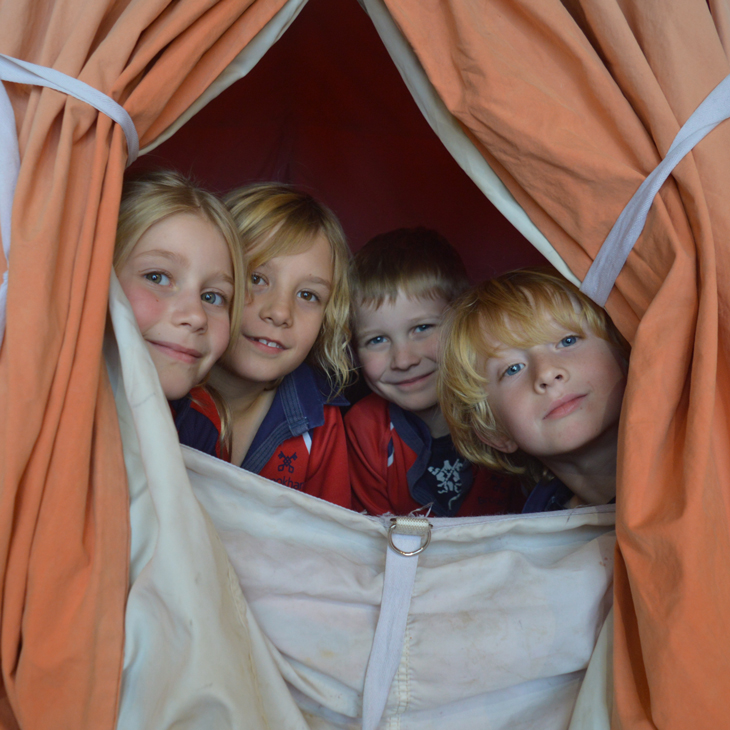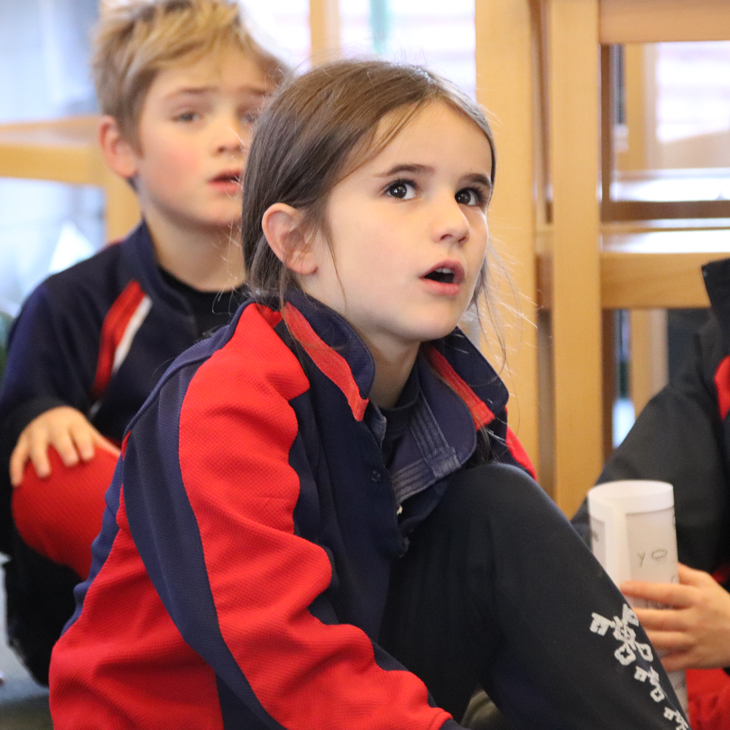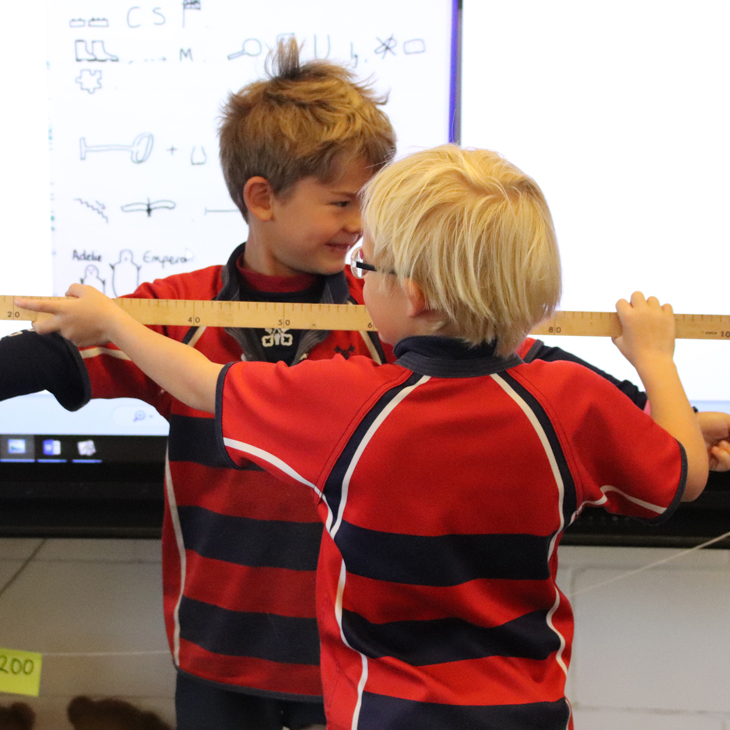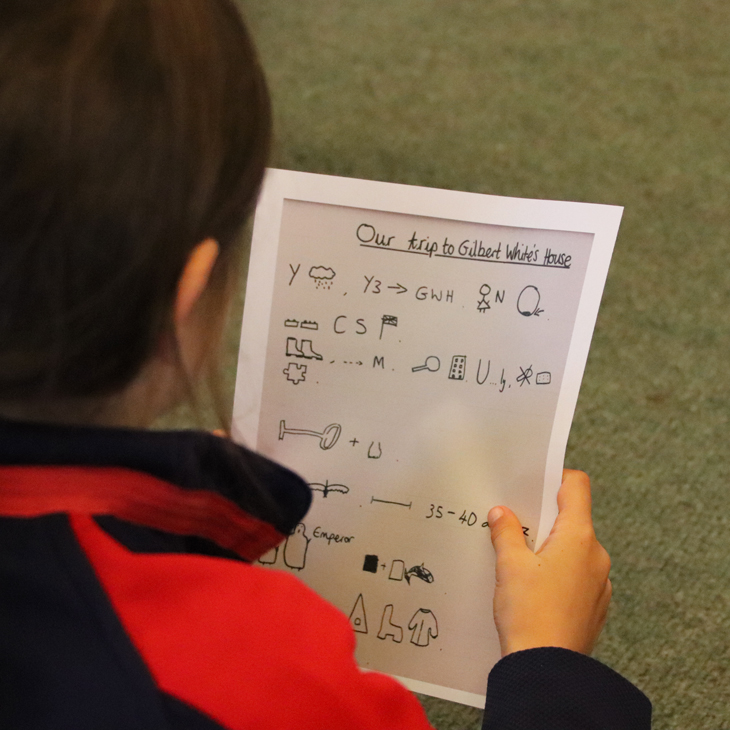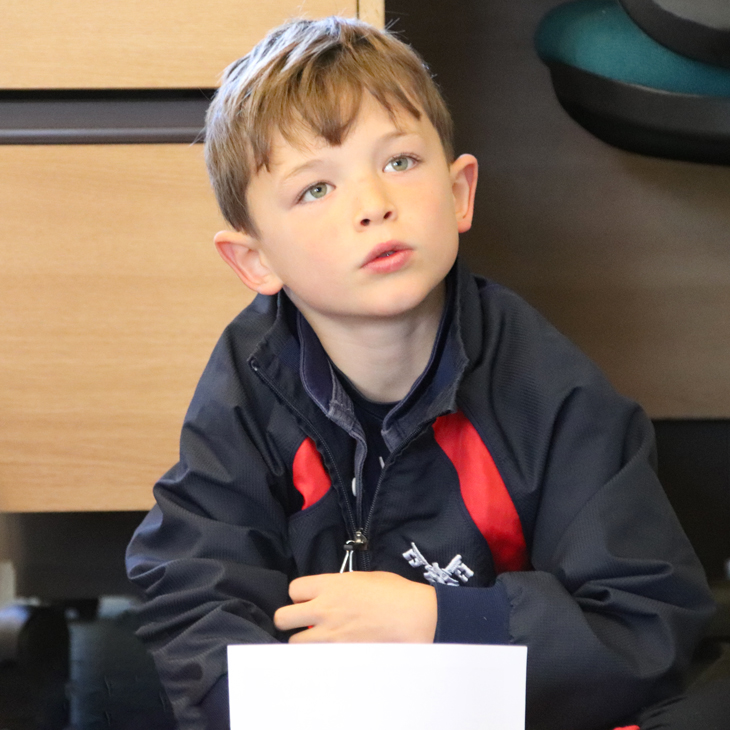 To create awe and wonder for their topic 'How are we connected to Antarctica?', the exuberant Year 3s visited Gilbert White's House in Selborne to learn about Antarctic expeditions. After exploring the creatures, climate and challenges faced by Antarctic explorers both now and in the past, they were inspired to develop their own curiosity about the natural world; to explore it, understand it, enjoy it and fundamentally why we need to look after it. Back in the classroom, the children were encouraged to aim high when recounting their trip by focusing on working carefully and paying attention to detail.
Henrietta Platt, Head of Year 3
Year 4 On Track With Wartime Evacuee Scenes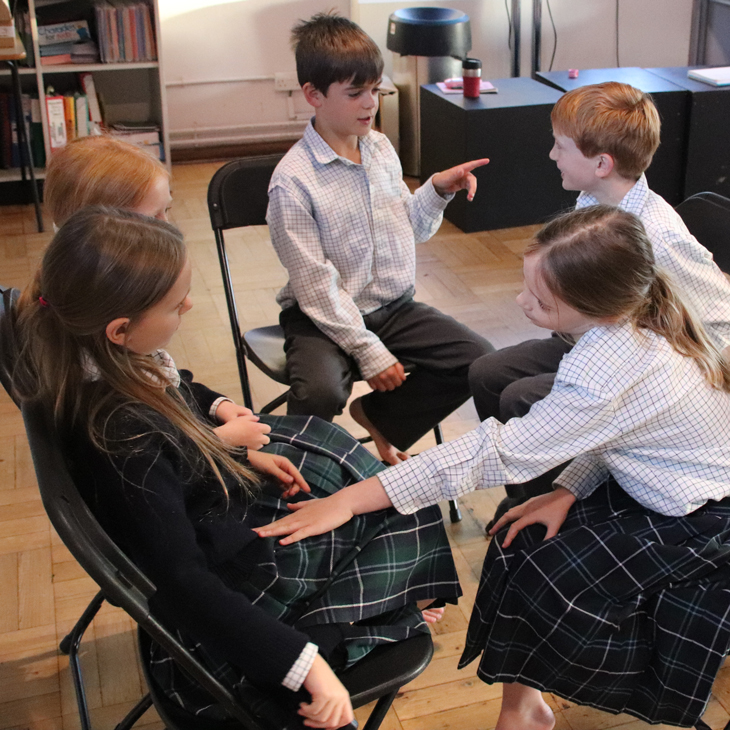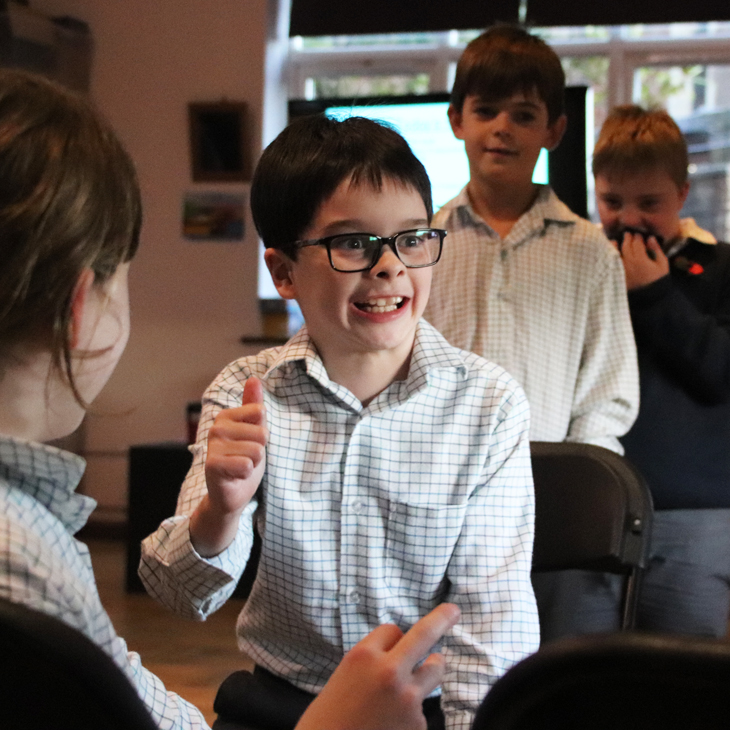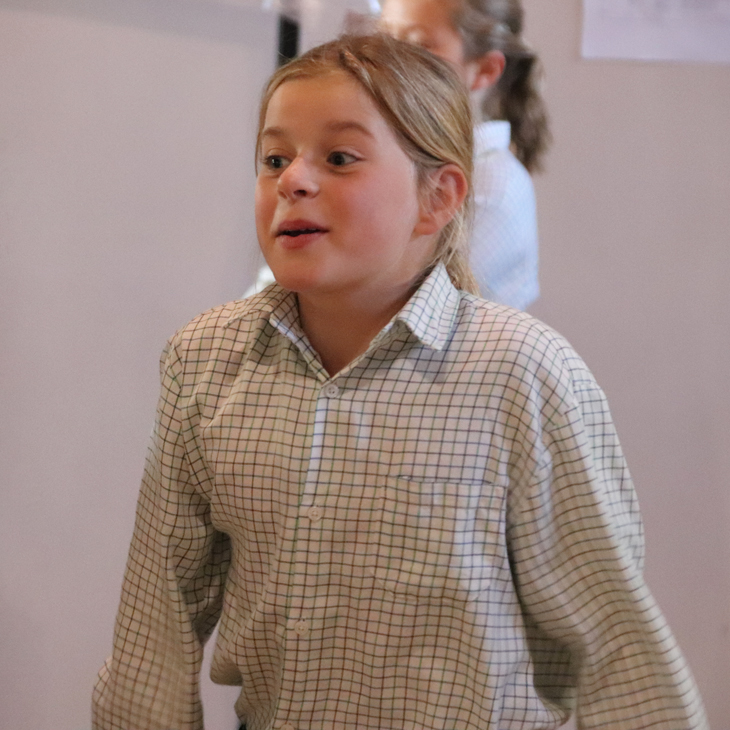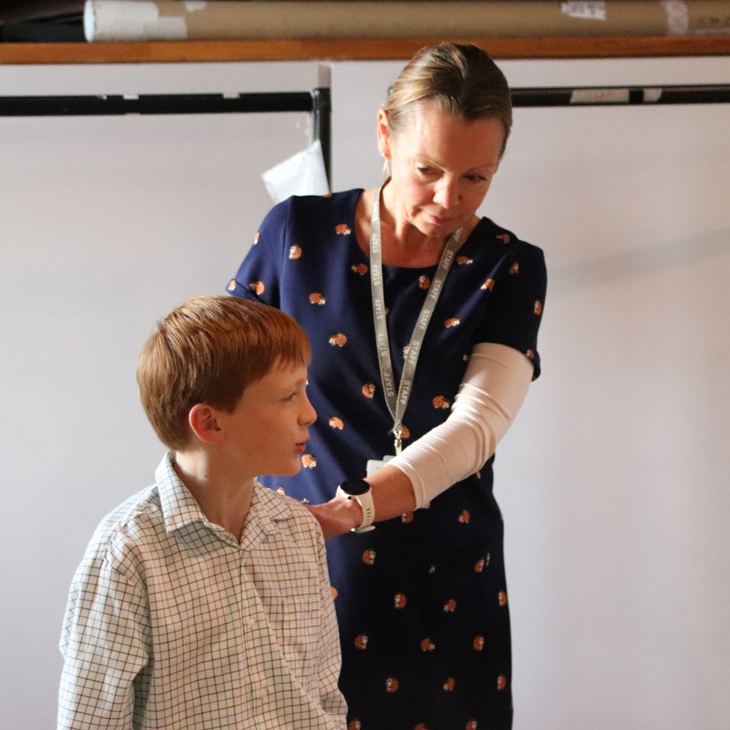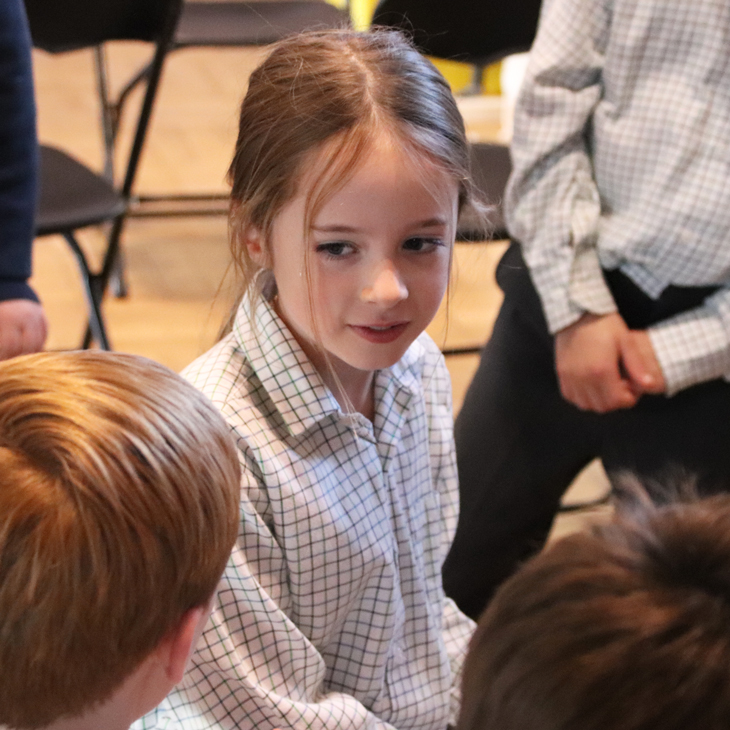 In drama, Year 4 were set the task of exploring how an evacuee might feel as they meet fellow evacuees on their train journey away from their home city during the Second World War. Developing the dramatic skills of thought tracking and improvisation, the children used their listening and teamwork skills to create their scenes, resulting in real empathy with how an evacuee might feel during such a daunting time in their lives.
Sarah Baird, Head of Drama
Year 5 In Tune To Recreate Minimalist Work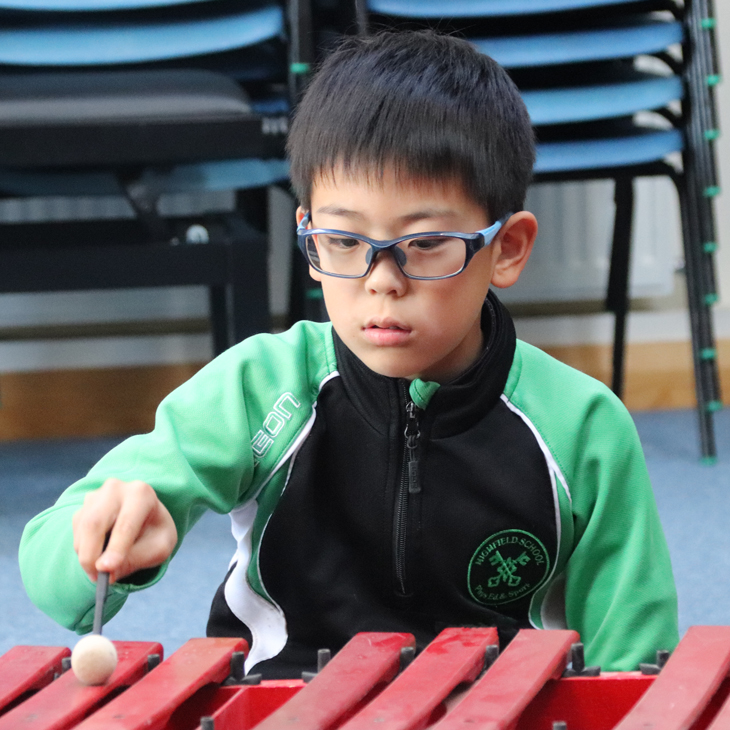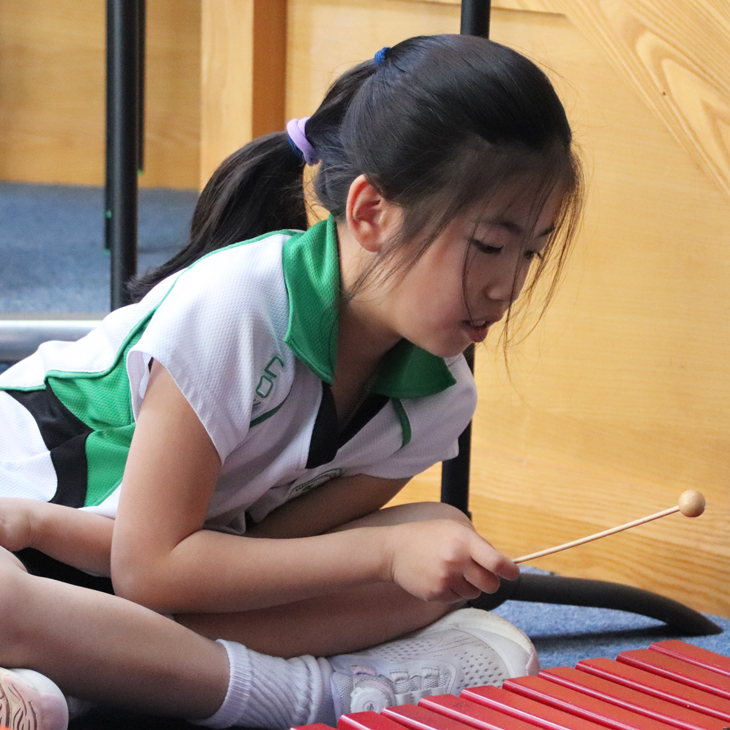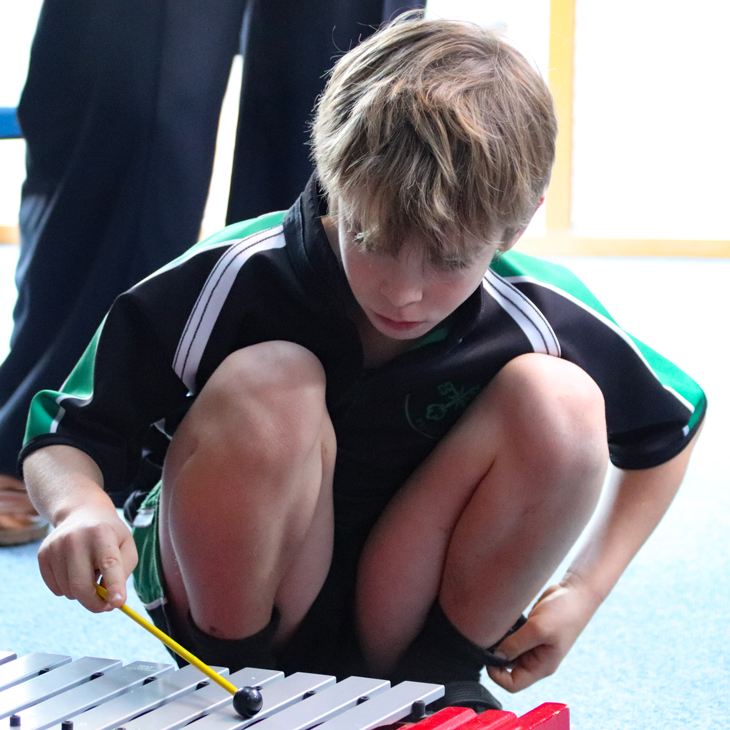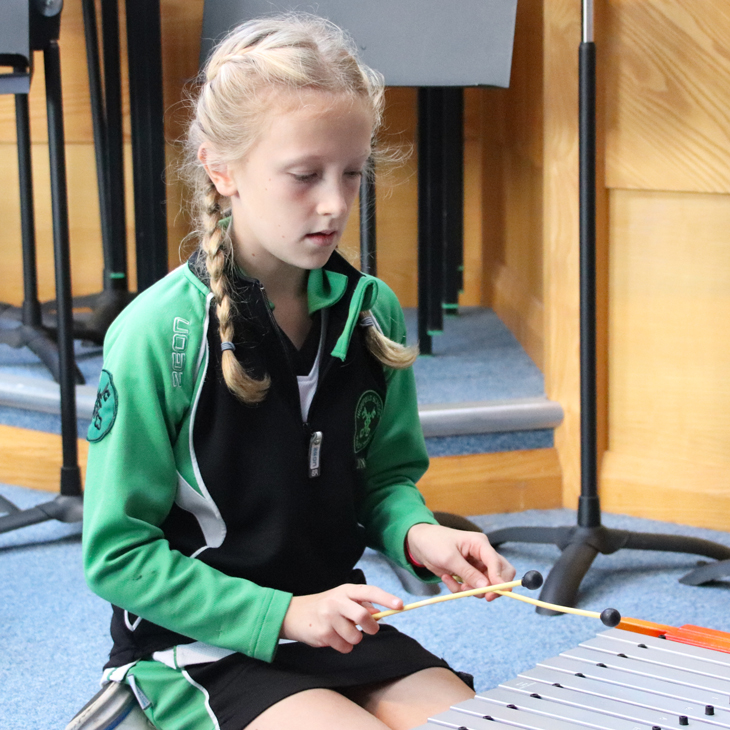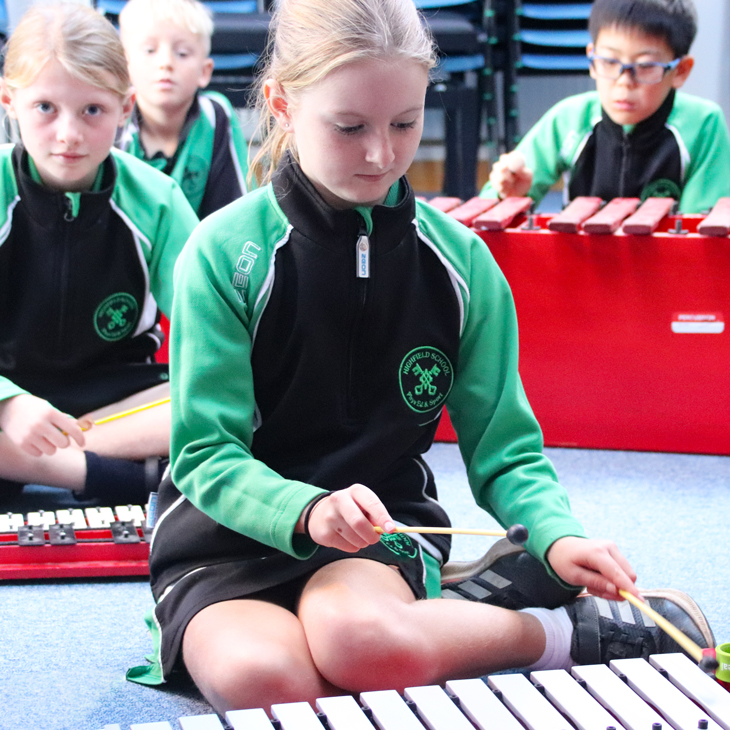 Year 5 have been focusing on different scales this term and composing individual pieces using the Garageband software. This week, they worked together on tuned percussion to recreate 'In C' by Terry Riley, a minimalist composer. They had to work collaboratively by composing a short motif (melody) based on the notes of the C major scale and then play their motif repeatedly. The motifs were gradually layered up until everyone was playing. Suggestions of how to improve their composition included reducing the amount of parts playing at some points in the piece to change the overall texture and limiting how many notes from the C major scale were being used in individual motifs. This work will now inform their compositions in the ICT suite next week.
Jess Harman, Year 5 Music Teacher
Healthy Debate As Year 6 Thrive During PSHE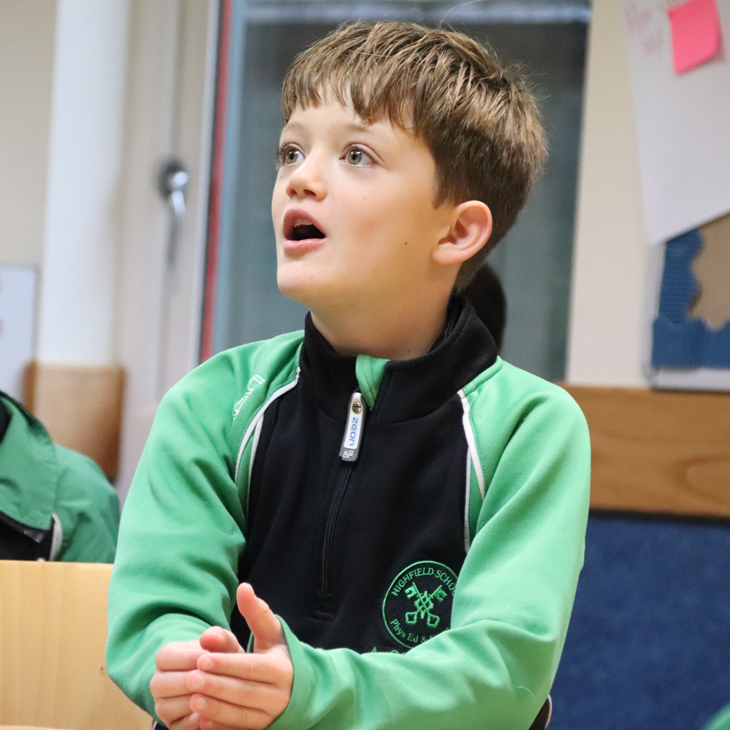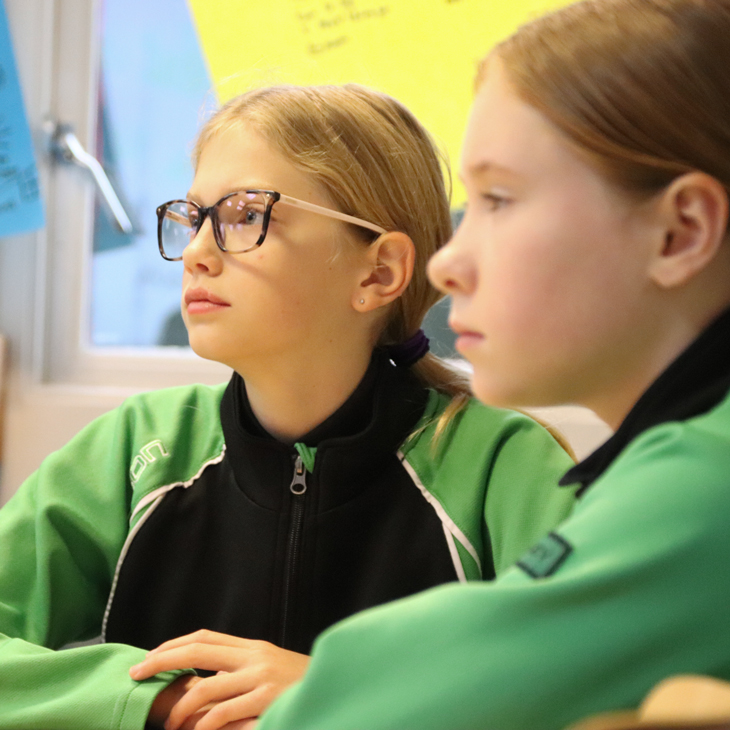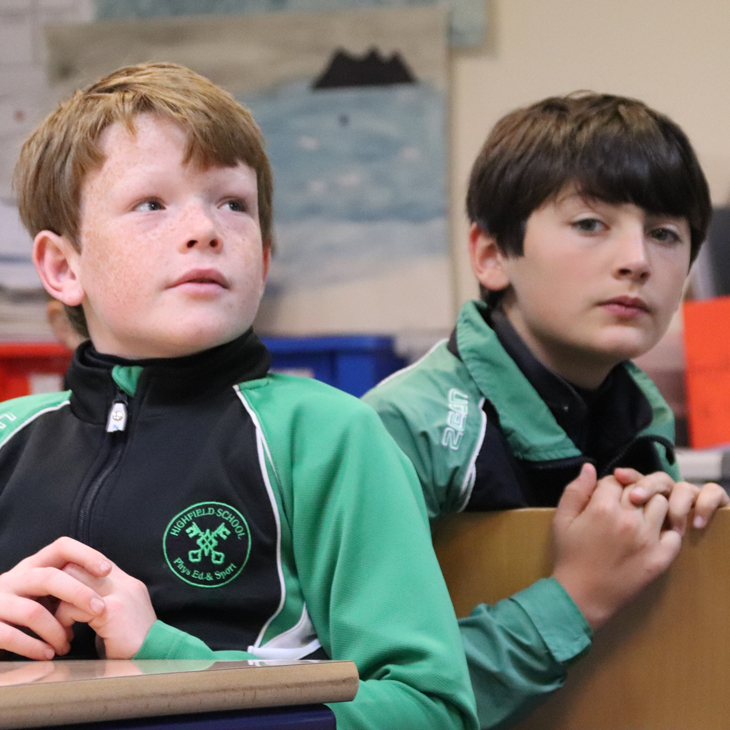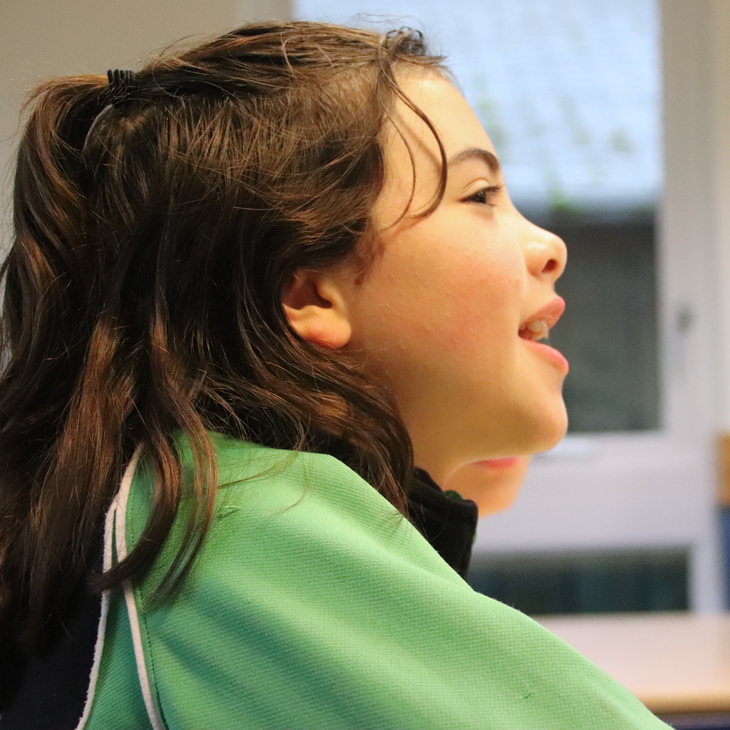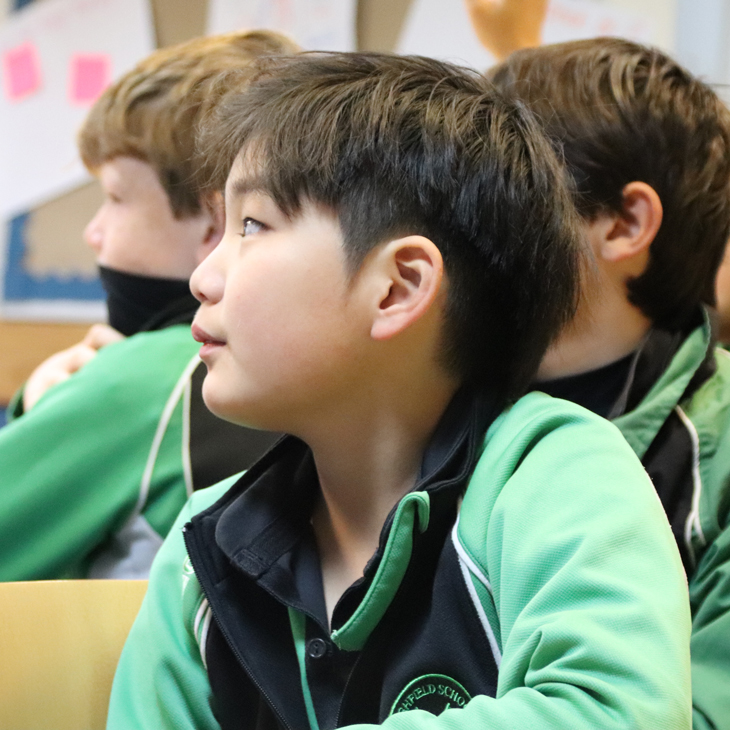 Healthy Habits is the new topic in Y6 PSHE. In this first lesson, children explored the idea of healthy and unhealthy habits. As always, speaking and listening are always encouraged in these lessons and 6DL demonstrated both to good effect, sharing their own ideas while respectfully taking onboard the thoughts of others. The children thoroughly enjoy their PSHE lessons, which are very often pupil led, as they allow them to discuss important issues.
Vivienne Liddell, Year 6 PSHE Teacher
Year 7 Tackle Thorny Issue Of Indian Independence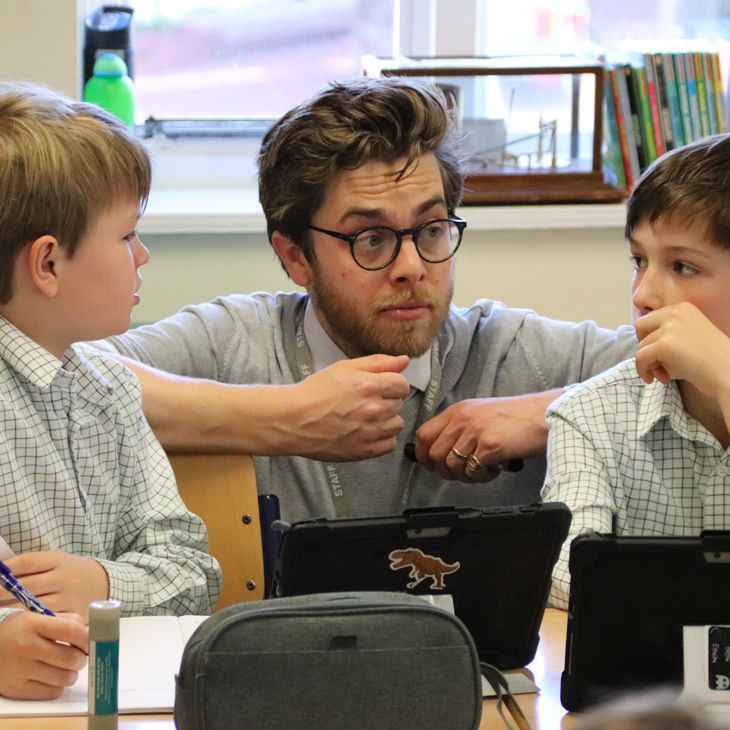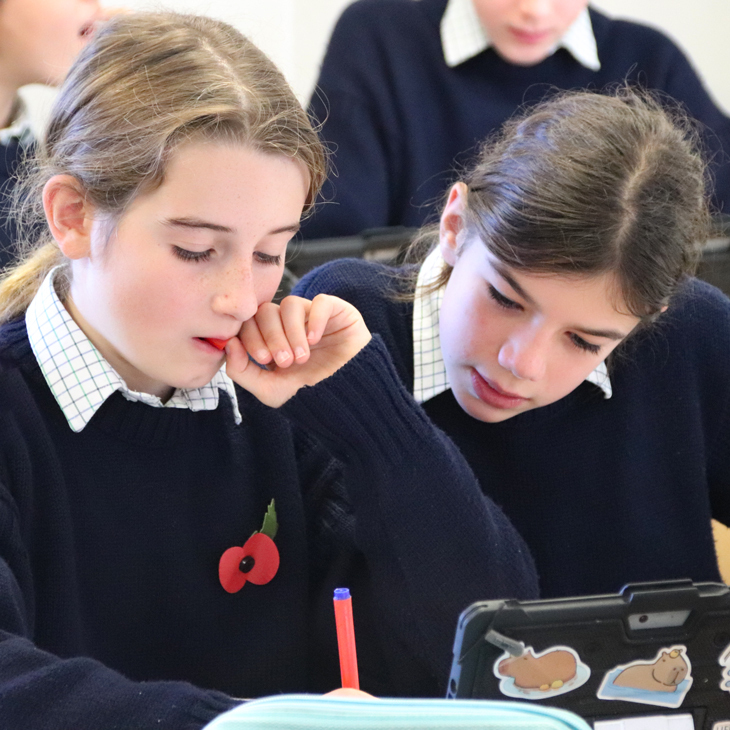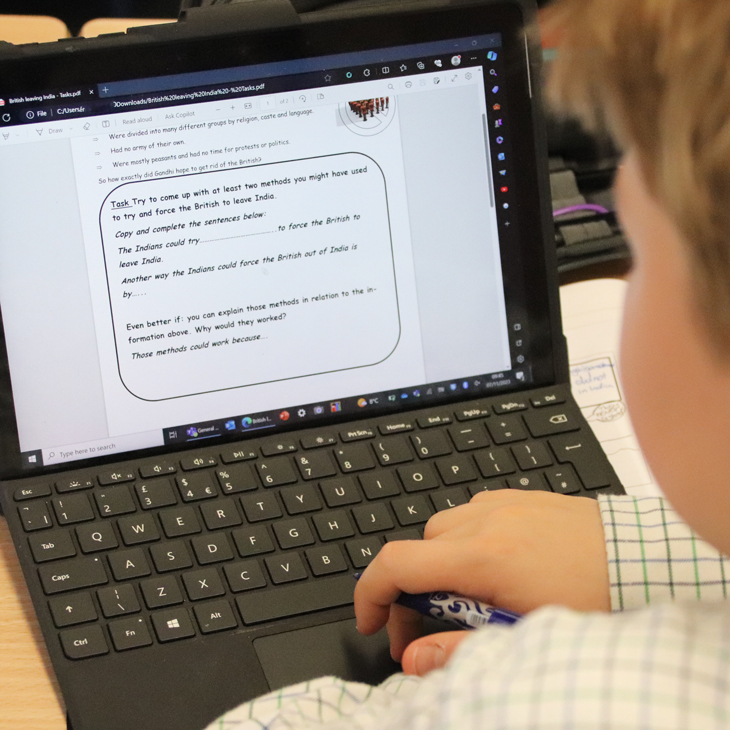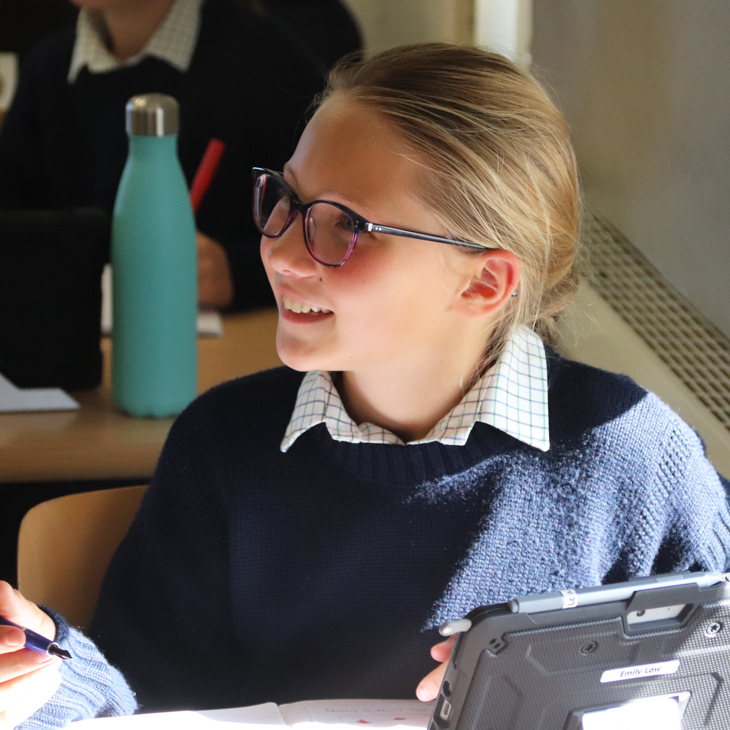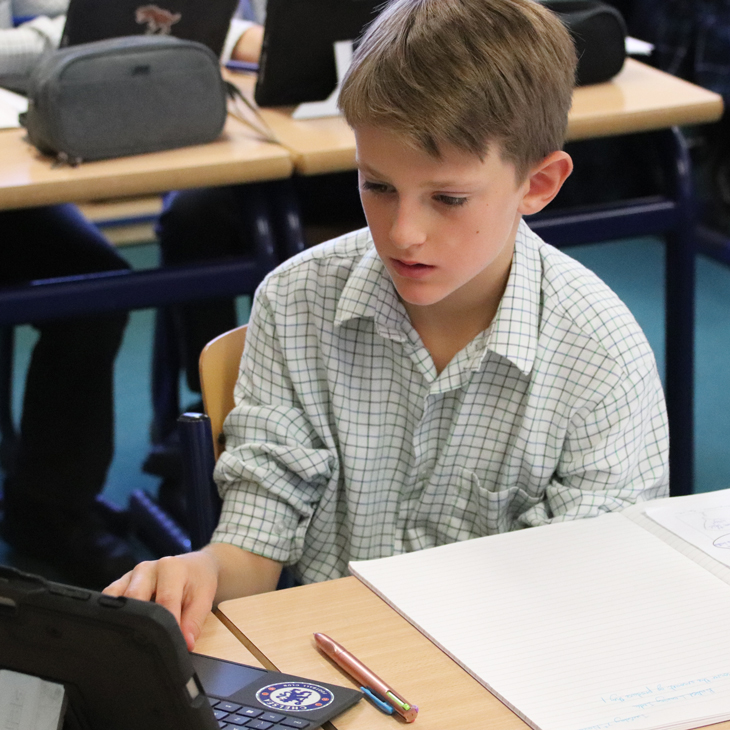 In history this week, Year 7 were challenged to identify different factors that led to the independence of India in 1947. This relied greatly on the children's problem solving skills as they had to come up with methods they might have used to try and force the British to leave India. The pupils came up with various methods and were then tasked with evaluating the effectiveness of these methods in order for India to achieve its aims.
Ed Elgood, Year 7 History Teacher
So Many Positives As Year 8 Thrive On The Hockey Pitch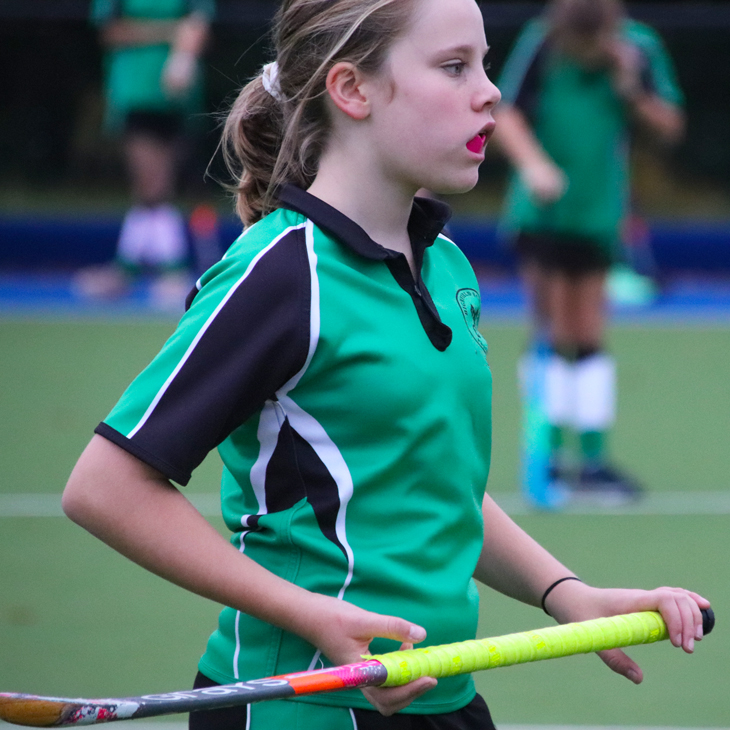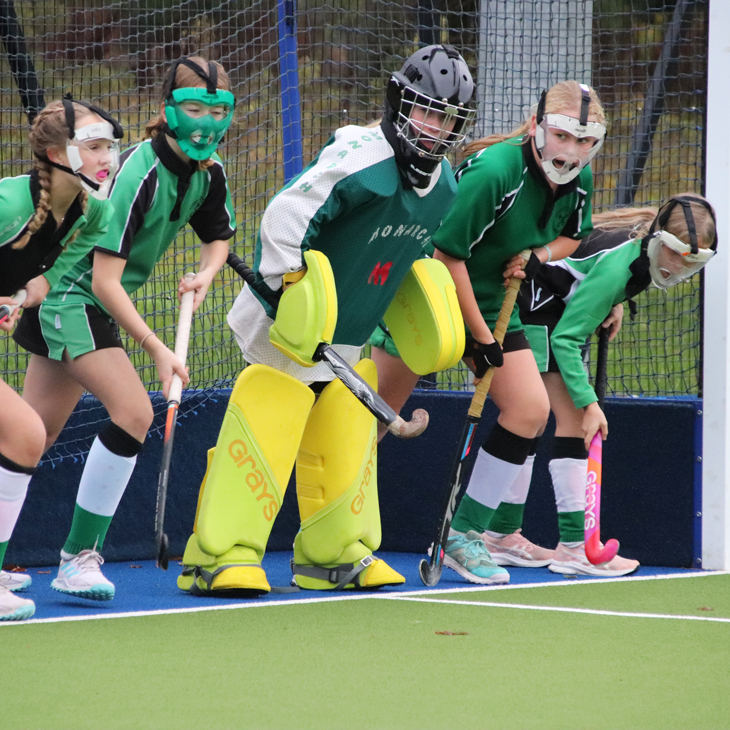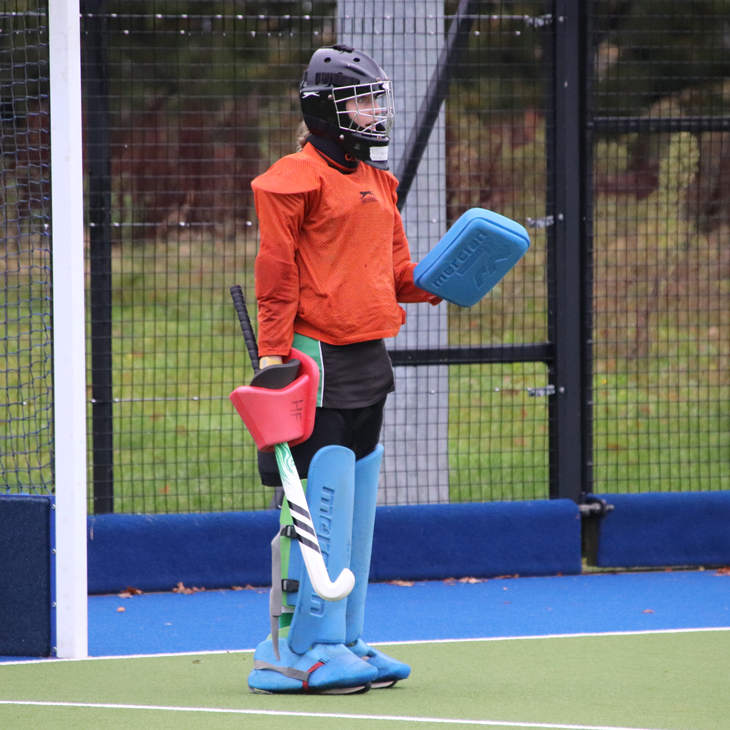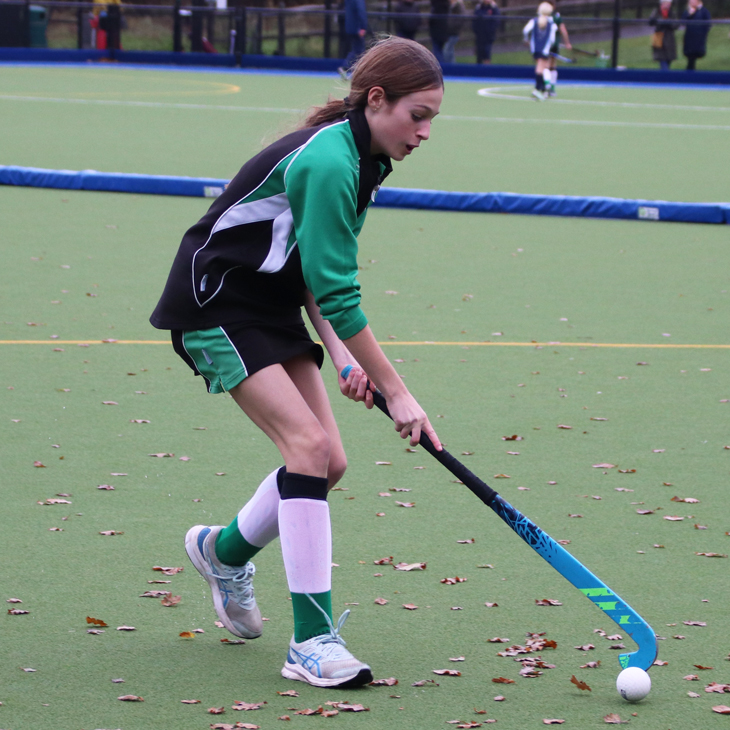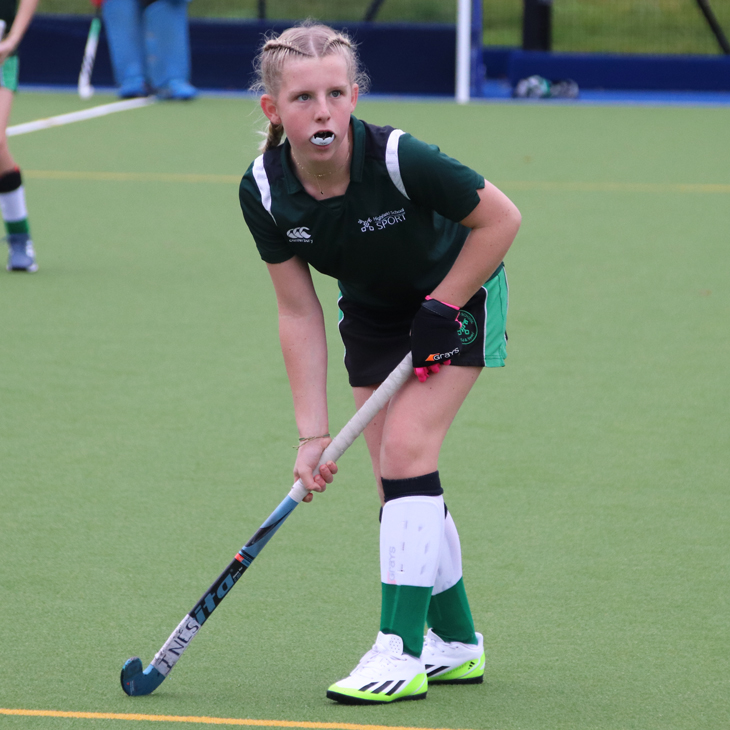 The primary learning objective for the girls' first XI in their match against Twyford was to emphasise effective team communication and strategic play, encouraging them to implement skills acquired during their hockey tour to Holland and during their games lessons. The implementation of the leadership skill was particularly notable, as evident in Genny H's excellent captaincy, which inspired the team to maintain focus and play cohesively in a superb 3-2 win. As a result, the girls gained a renewed sense of confidence and belief in their abilities, exemplified by their stellar performance in the first half. Additionally, the win reinforced the importance of perseverance and teamwork, fostering a positive team spirit among the players.
Rob Dilworth, Girls' 1st XI Hockey Coach
The second XI produced a pleasing performance against a competitive Twyford team. Twyford were the stronger team in the early stages and scored from a well-worked short corner. But our girls rallied with some brilliant performances from Flora D and Jemima G, with the former levelling the score before halftime. The second half was a tight affair and the game could have gone either way, with both goalkeepers pulling off excellent saves. But we fought hard and eventually broke the deadlock and scored the decisive third goal courtesy of Coco B, just moments before goalkeeper Iona D pulled off a stunning save to keep Twyford out.
Robert Grech, Girls' 2nd XI Hockey Coach
The third XI called on their reserves of resilience and adaptability as they came from 2-1 down at halftime to beat Twyford 4-2. Being behind at the break gave the girls a wonderful opportunity to overcome challenges and maintain a positive mindset – an opportunity they grabbed with both hands. And it was their ability to problem solve and make strategic adjustments during the game that ultimately led to their impressive comeback. The experience will have bolstered their confidence and strengthened their ability to handle pressure during intense matches.
Rob Dilworth, Girls' 3rd XI Hockey Coach
Despite losing 1-0 to Twyford, the girls' fourth XI learned the value of perseverance and sportsmanship. They realised that a strong team dynamic is crucial, especially in the most challenging of circumstances. The team's cohesive efforts, not least during the later stages of the match, really demonstrated their commitment to supporting one another. And the game also served as a great learning curve, motivating the girls to continue working on their techniques, especially in front of goal.
Rob Dilworth, Girls' 4th XI Hockey Coach