Mindful Of Our Mental Health
11th February 2022
Nursery Build Solid Learning Foundations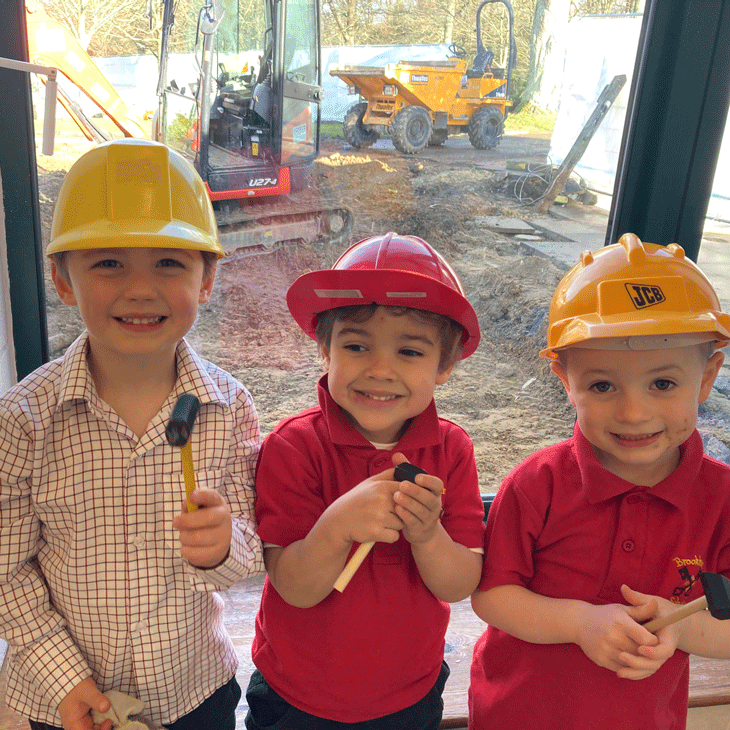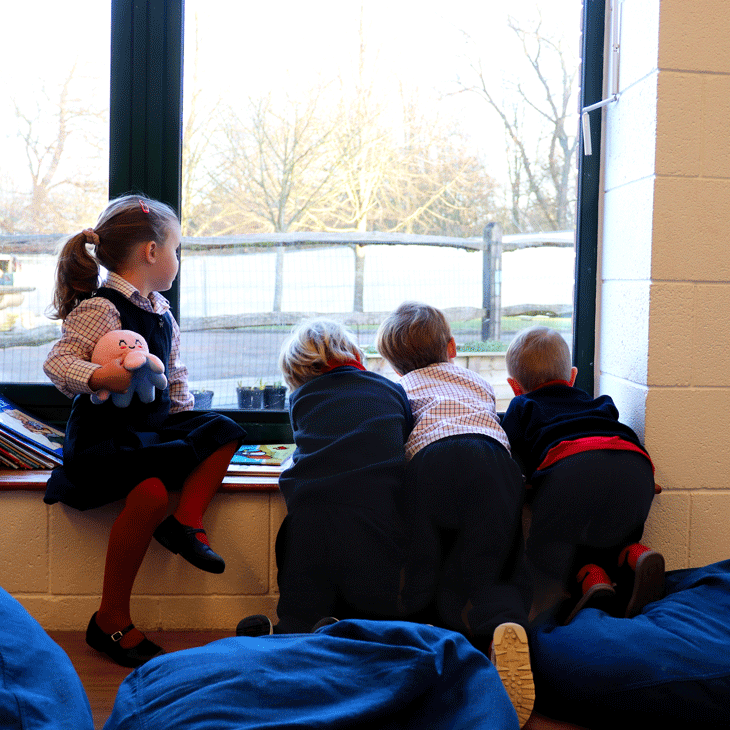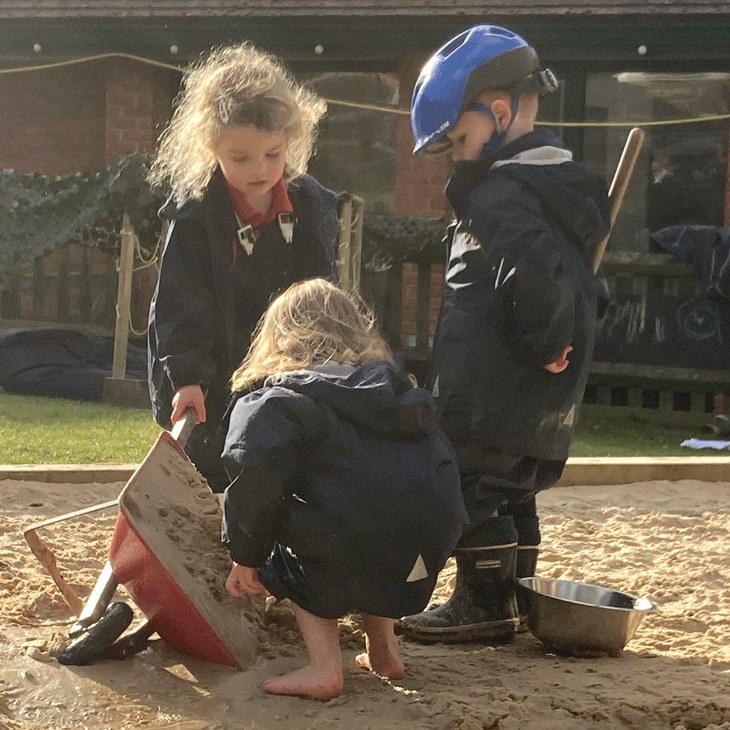 There has been huge excitement in the Nursery this week as work has started on the new extension. The children arrived at school on Monday to find an area in front of Woodlands fenced off but, luckily for them, they have a prime viewing spot from inside the Woodlands classroom. The children were delighted to be able to watch the action as diggers arrived and the builders started to clear the ground. Unsurprisingly, the Nursery was soon full of enthusiastic mini builders, dressed in appropriate safety gear of high-vis jackets and hard hats, with tools at the ready. In the garden, inspired by what they had seen, the children dug foundations of their own in the sandpit and used wheelbarrows to transport sand and buckets to collect water, working together on their own building projects. In music with Mr Moo, the building theme continued as the children learnt the words to the song The Wise Man Builds His House Upon The Rock, complete with timely actions. The start of the new build this week has provide a wonderful stimulus to fire the children's imagination and develop new language, as well as an ideal opportunity to expand their knowledge and understanding of the world. Undoubtedly, as the project progresses, it is going to continue to offer a host of exciting learning opportunities for the youngest members of the Brookham community.
Sam Forster, Head of Nursery
Reception Children Ponder What Makes Them Happy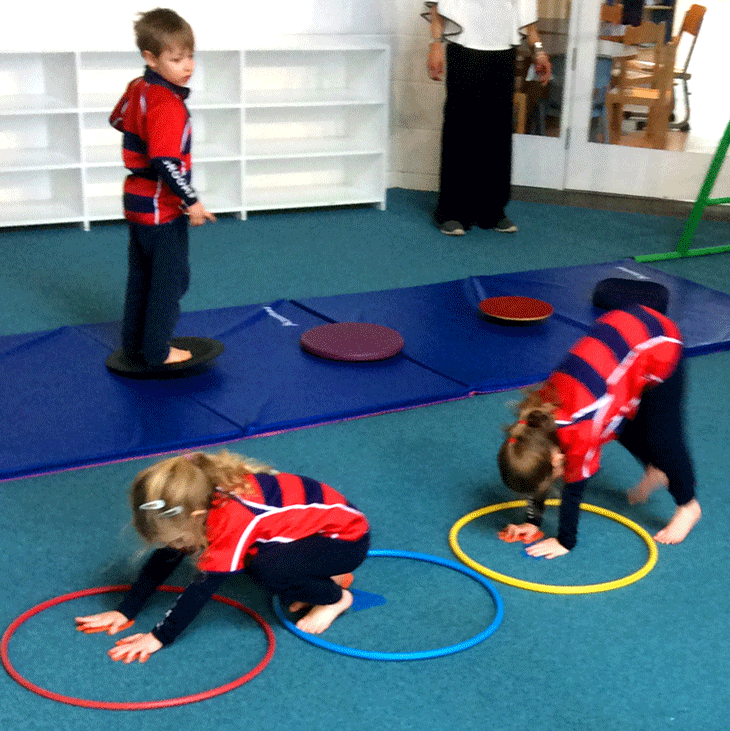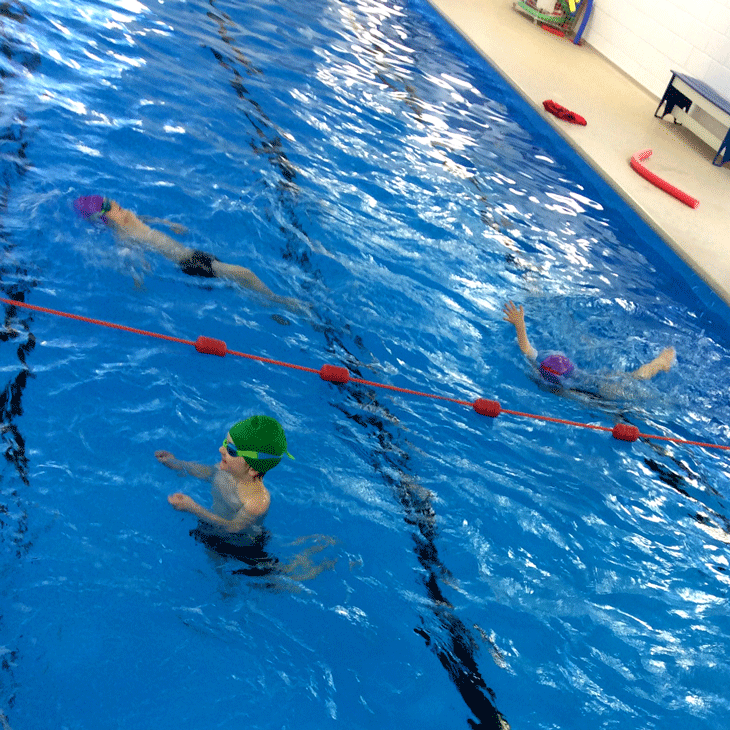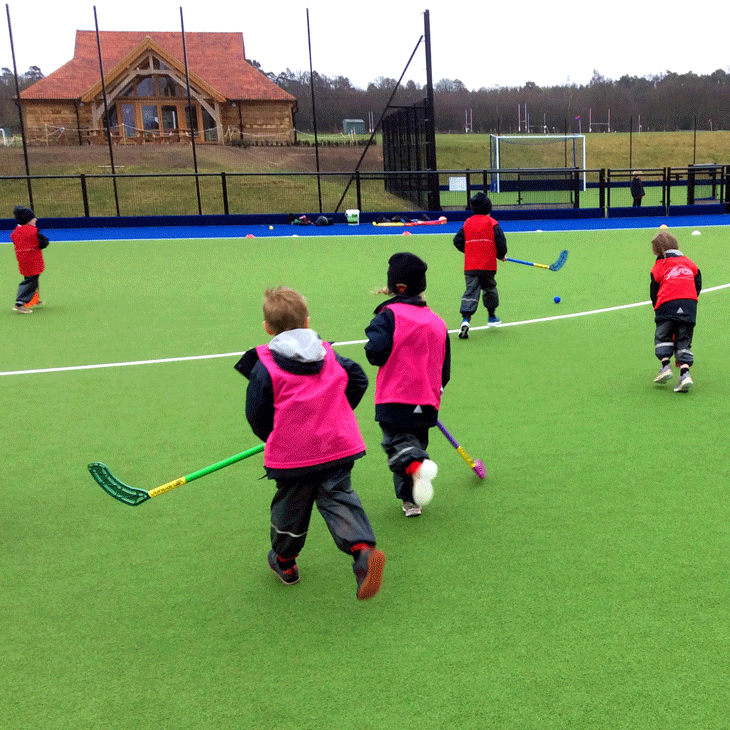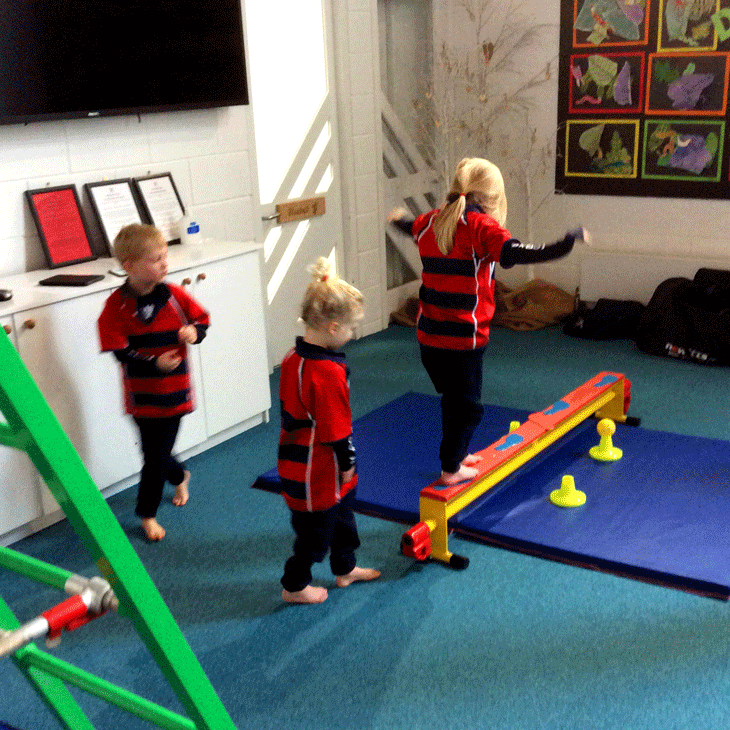 This week, the Reception children have all been considering their mental health and discussing what it is that makes them happy and keeps them healthy and motivated in life. In Reception, it was agreed that great friends, a positive attitude and being active all contributed significantly to the quality of all our lives which, in turn, motivates us to be our very best and enjoy life to the full. In Brookham, the children definitely lead a very active life and have busy days at school. They enjoy a range of sports each week and several sessions at Forest School that allow the development of gross and fine motor skills, social confidence and emotional resilience to persevere with the challenges they face; be it jumping into the pool or dribbling a hockey ball on both sides of their body. Their self-belief and confidence to persevere aids them in attempting challenges, all the while enthusiastically supporting each other. At Forest School, a highlight this week was seeing a robin fly in right next to the children's mud kitchen looking for food in their freshly-dug areas, a fantastic example of the wonderful grounds that we all enjoy. In line with the rest of the school, the children thoroughly enjoyed planting cress seeds that they will eagerly nurture in anticipation of their imminent growth. This planting project sparked interesting conversations regarding the start of spring and and how things that are sown now can be enjoyed during the summer months, such as fruit and vegetables. The children also discussed the importance of a balanced diet and how it's important to be mindful of the environment while producing food. The Reception children had fantastic, mature and considered discussions. We really do reap what we sew in life; we continue to persevere with a positive mind set, aspiring to be our very best.
Rebecca Lane, Reception Class Teacher
Mindful Year 1 Find Collaboration Bears Fruit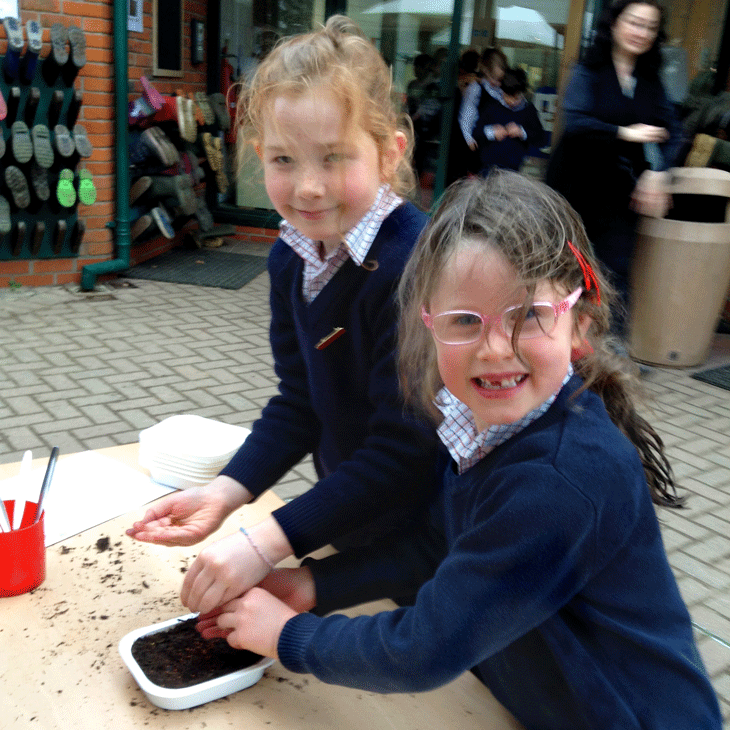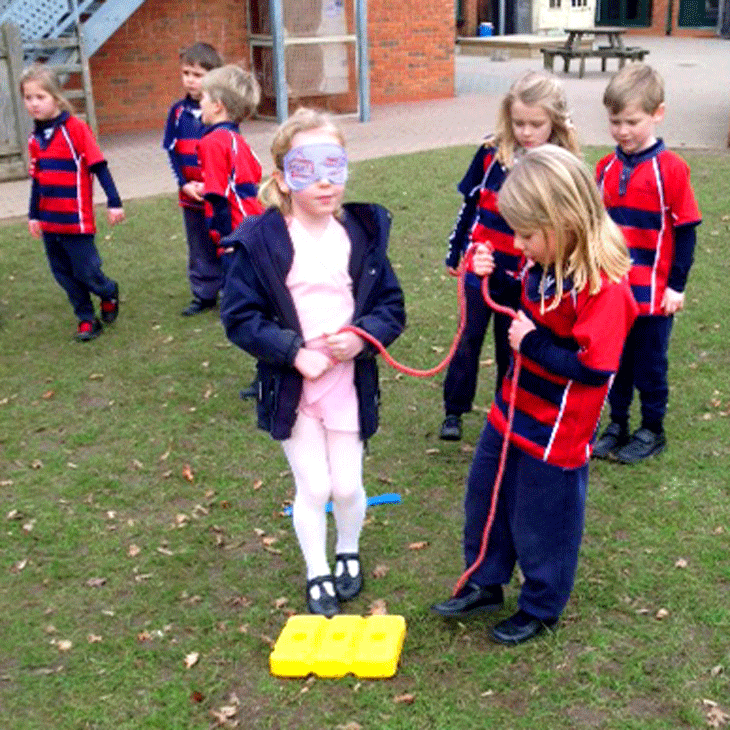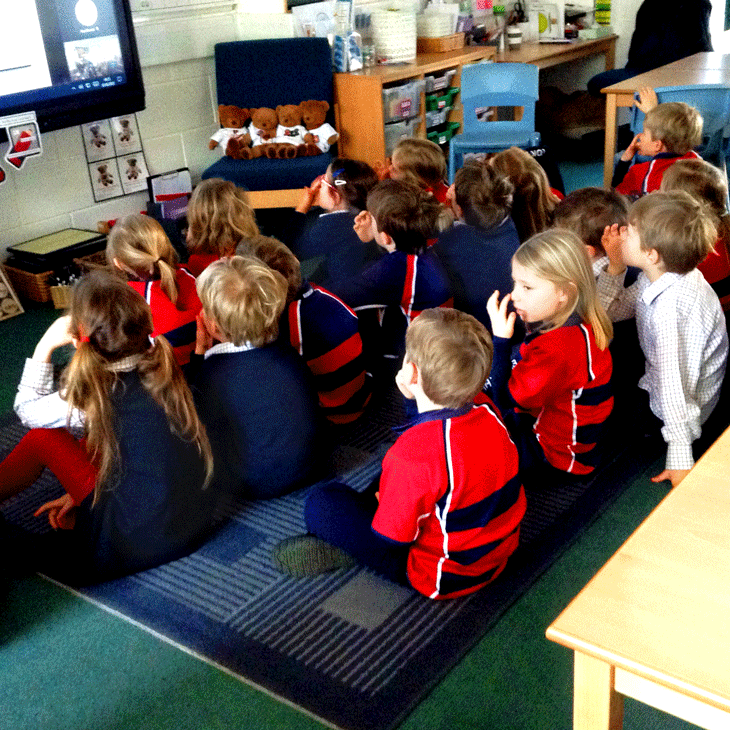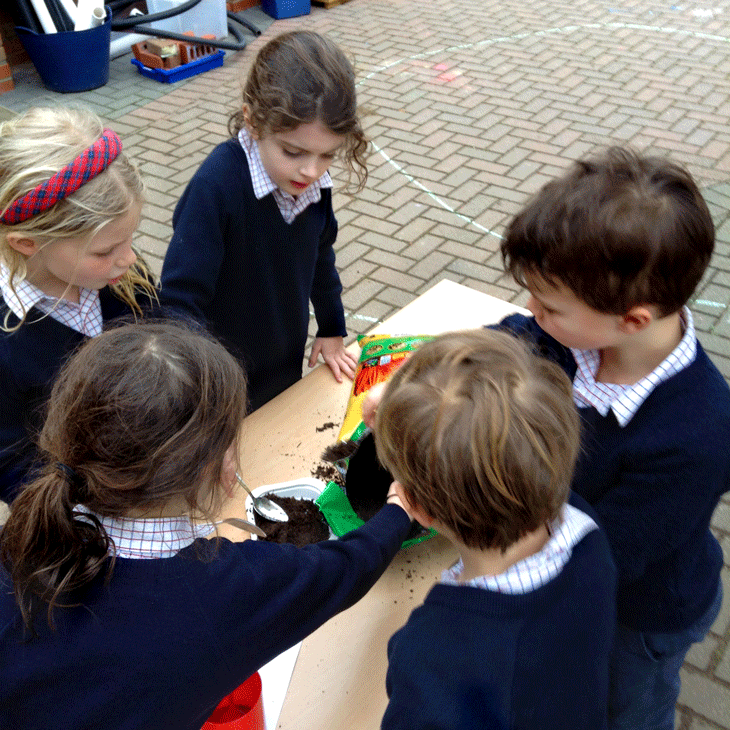 To mark Children's Mental Health Week, the Year 1 team have been working and growing together in more ways than one. During an interesting walk-and-talk session, we discussed as a group, both children and adults, how it's just as important to look after our minds as it is our bodies. We also considered how best to support our friends in a time of need. We also thought about what makes us feel calm and shared exciting events that we are looking forward to. As a visual comparison, the children planted cress and are now looking forward to watching it grow over the coming weeks, making links to their own growth and development, while in PSHE – Personal, Social, Health and Economic education – we have been thinking about our dreams and goals, thinking about the things we are already good at and setting new achievable goals to work towards. Meanwhile, the key skill of collaboration was alive and well during science this week when the children worked in pairs to guide one another blindfolded through an obstacle course. The children's sense of hearing and touch was put firmly to the test as their sight option was taken away, so communication was key in navigating the challenging course. Year 1 also exercised their brains this week during an exciting remote workshop with poet Joe Coelho, who taught the children about different types of poems, including riddles, Shakespearean sonnets and rhyming poems, and where to look for inspiration for their own writing.
Kerri Wilkes, Year 1 Teacher
Poetry Workshop Inspires Year 2 Riddlers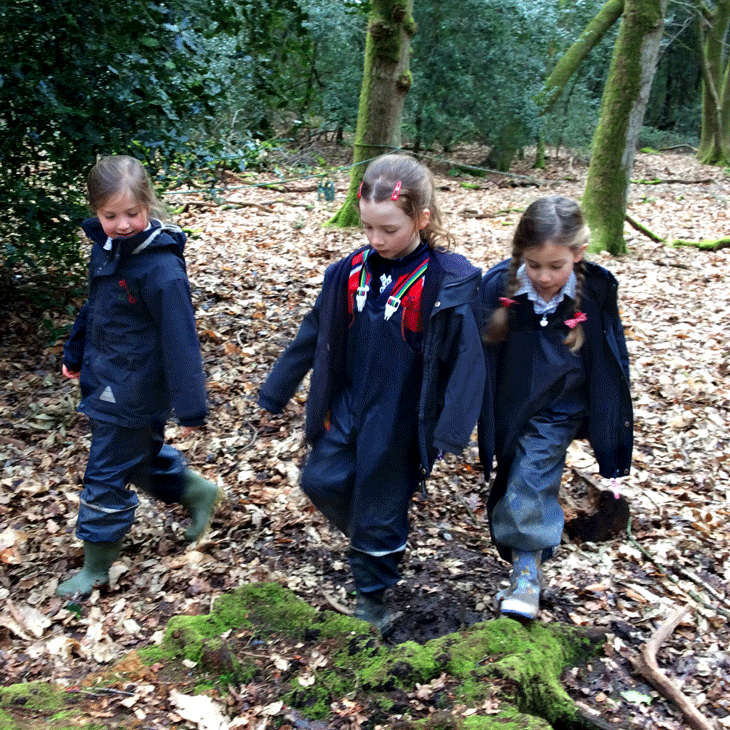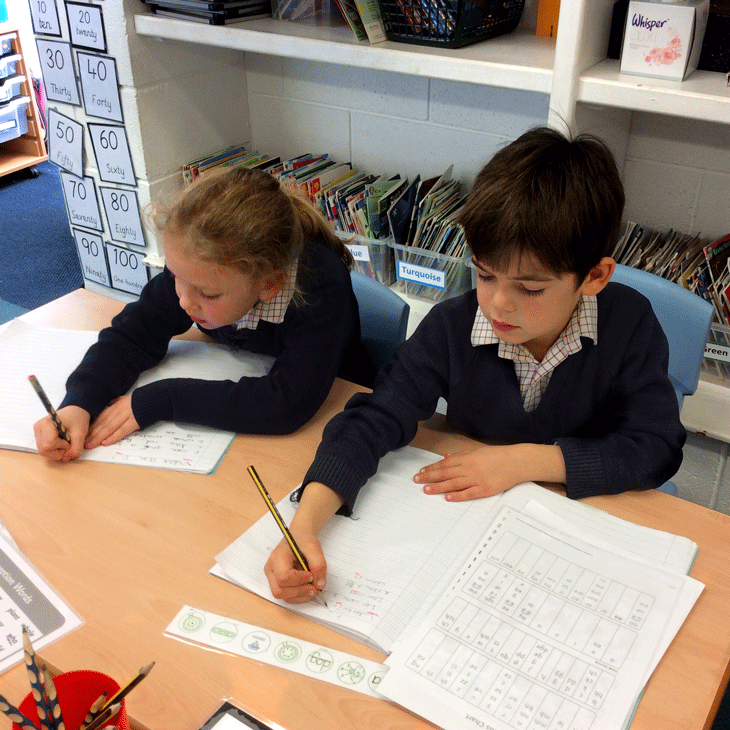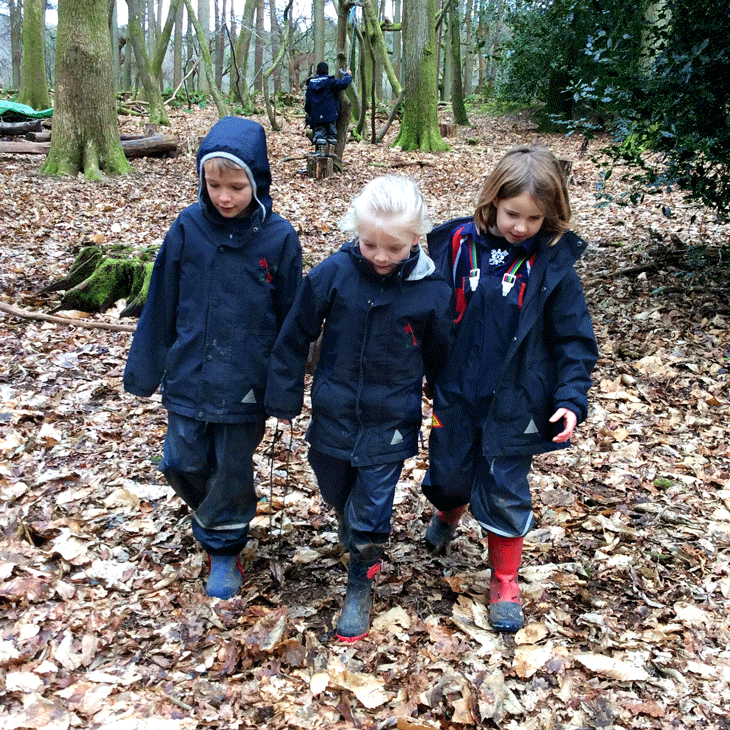 Year 2 were revved up and enthused by poet Joseph Coelho this week after an inspiring workshop which led to them to writing their own riddles. With similes flowing and an abundance of adjectives, the children enjoyed using their resourceful learning muscle. Imaginations ran wild, resulting in the creation of vivid poems entitled 'What am I?', which generated an enigmatic guessing game. The children benefitted from being able to play with language and sentence structure. This not only helped to enhance creativity but also enabled them to find new ways to communicate, developing confidence and competence with their speaking and listening skills. As part of Children's Mental Health Week, the children could stretch their relating learning power further with a 'walk and talk' activity. It was wonderful to witness the fervent conversations going on as they wandered around the grounds, listening intently to one another with smiles aplenty. Growing together emotionally is an essential part of school life; knowing who is there to support us when things get tough was highlighted as a way to help us to continue to grow and flourish.
Henrietta Platt, Year 2 Teacher
Year 3 Prove They Are Made Of The 'Write' Stuff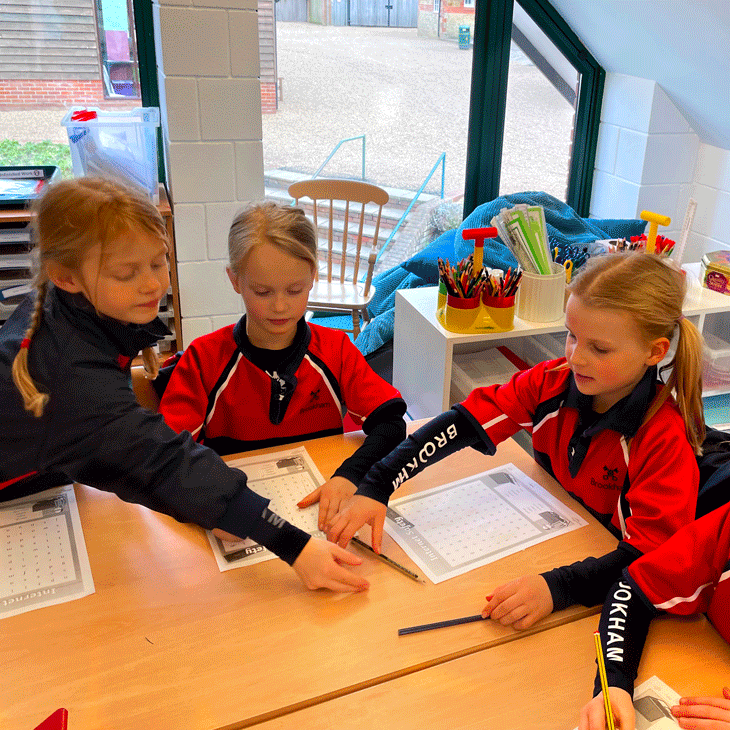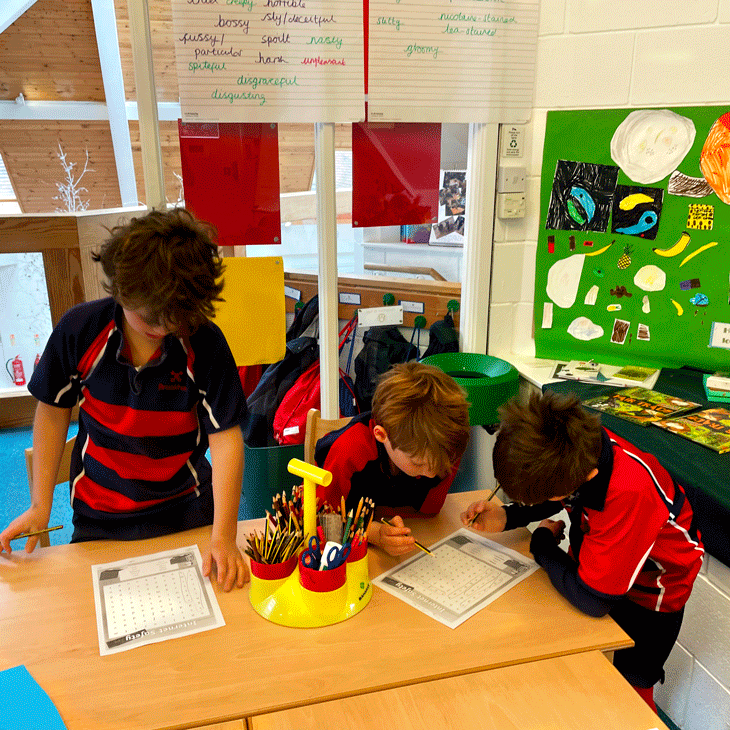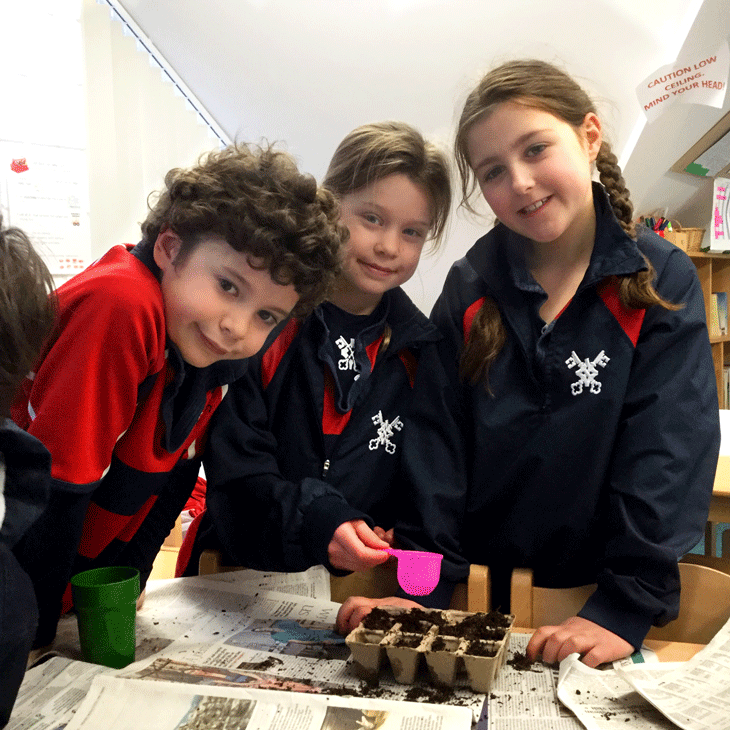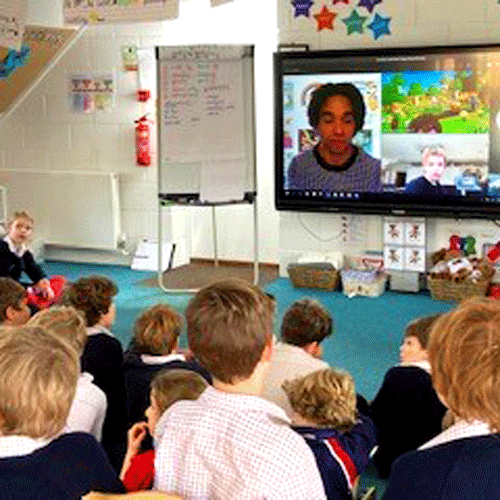 It has been another busy and exciting week in Year 3 as we rocketed into half-term. The week started with a poetry workshop with poet Joseph Coelho. The children were inspired by his reading and his simple tips for getting started on writing poems. They learned how to read poetry aloud to maximise its effect on the listener, lots about how to write poetry for themselves, and how to put twists into traditional tales to make them original and fun. They were fascinated to learn that a poem can be just one word, with a cleverly written title. The children also got involved in Internet Safety Week, learning all about how to stay safe online. Teaching this important skill is designed to help the children find their way safely around the internet, giving them top tips on what they can do to protect themselves and what potential dangers to look out for. These range from keeping their personal details safe to not opening e-mails when they don't know the sender. In PSHE, the children stayed mindful during their learning, which tied in perfectly as the school marked Children's Mental Health Week. At Brookham, we are all well and truly spoiled for opportunities to convene with nature, and that is just what the children have been doing in their lessons all week. Walking with friends and watching the world go by is the most marvellous activity and all of the children enjoyed their nature walks enormously, noticing the first signs of spring along the way. It was a lovely way to end a productive first half of the Spring Term.
Stephanie Turner, Year 3 Teacher
Theatrical Treat As Year 4 Marvel At The Lion King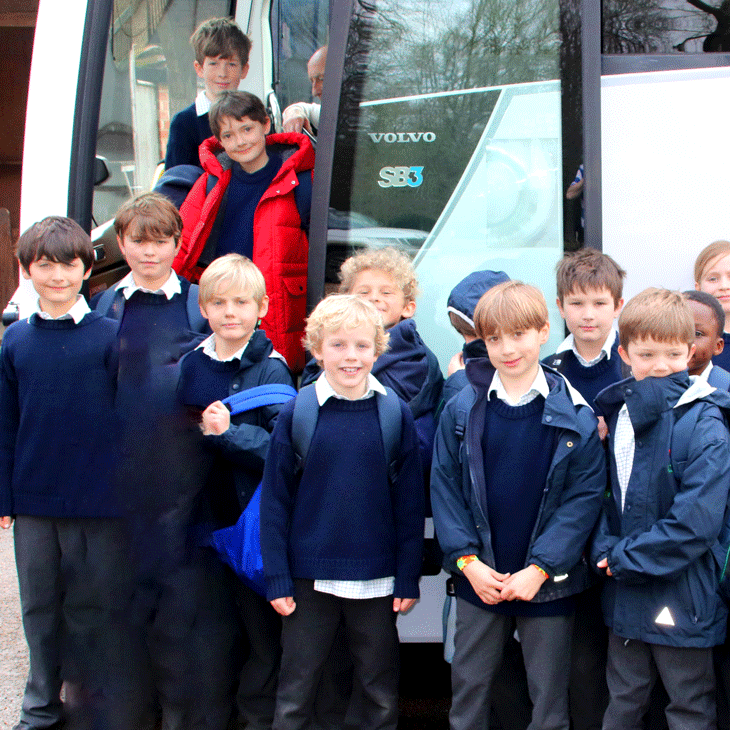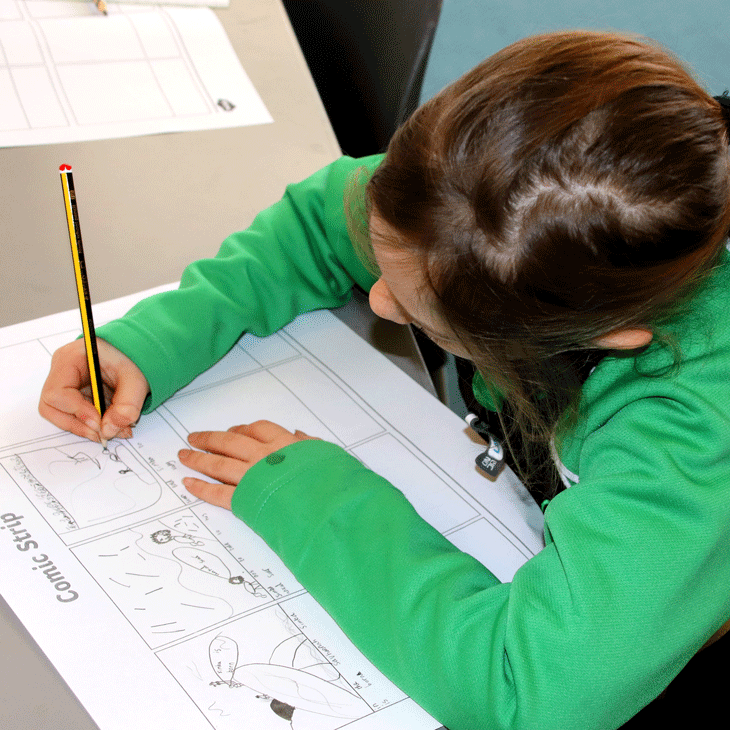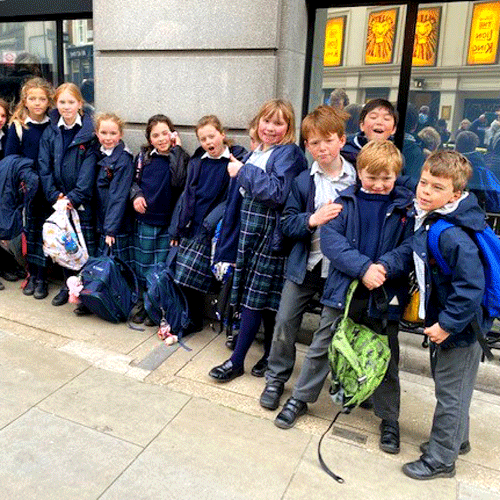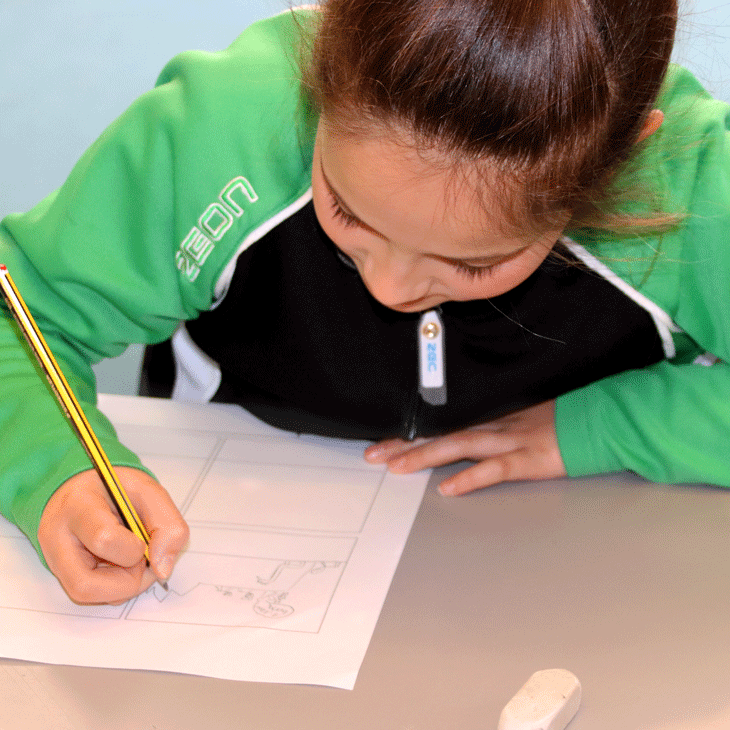 As part of their insightful Africa topic, Year 4 were treated to a fabulous day out to see The Lion King performed on stage at the Lyceum Theatre in London's Covent Garden. From the moment the curtain went up, the excited children were mesmerised by the stunning animal costumes which filled the aisles and stage. They were totally entranced sitting on the edge of their seats as the wonderful music echoed imperiously through the auditorium. Timone and Pumba quickly proved to be among the favourite characters of the children, who chuckled at their comical antics, while young Simba inspired future theatricals with his energy and talent. We were particularly impressed with all of the children during this educational trip to London, as were the other theatregoers who commented on Year 4's brilliant behaviour. On returning to school, the children used their knowledge of The Lion King and their experience of seeing the play on stage to produce comic strips to tell the tale, using their imagination and calling upon their creative skills to tell the story. It was a lovely way to end a fabulous half term. Well done, Year 4!
Charlie Peerless, Year 4 Teacher
Thoughtful Year 5 Consider Their Emotions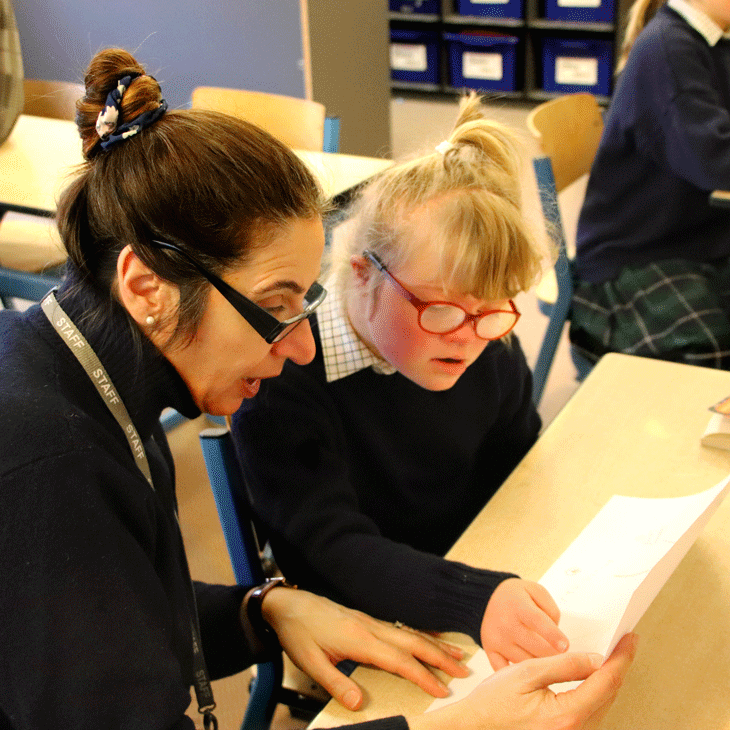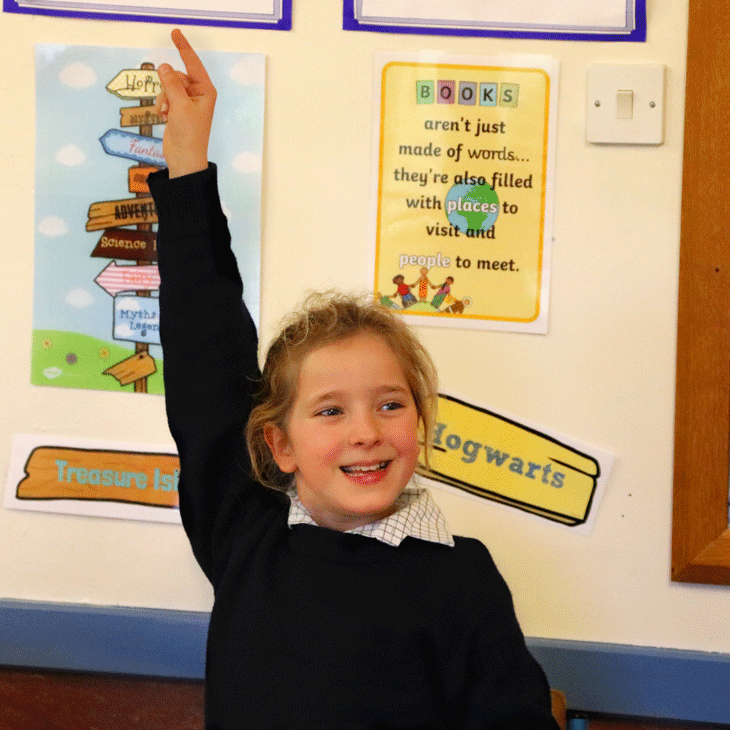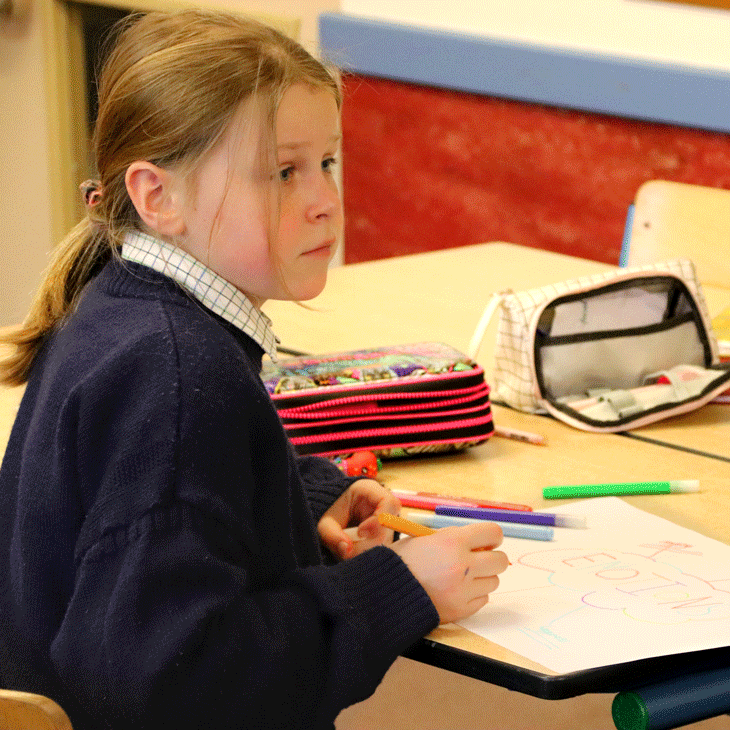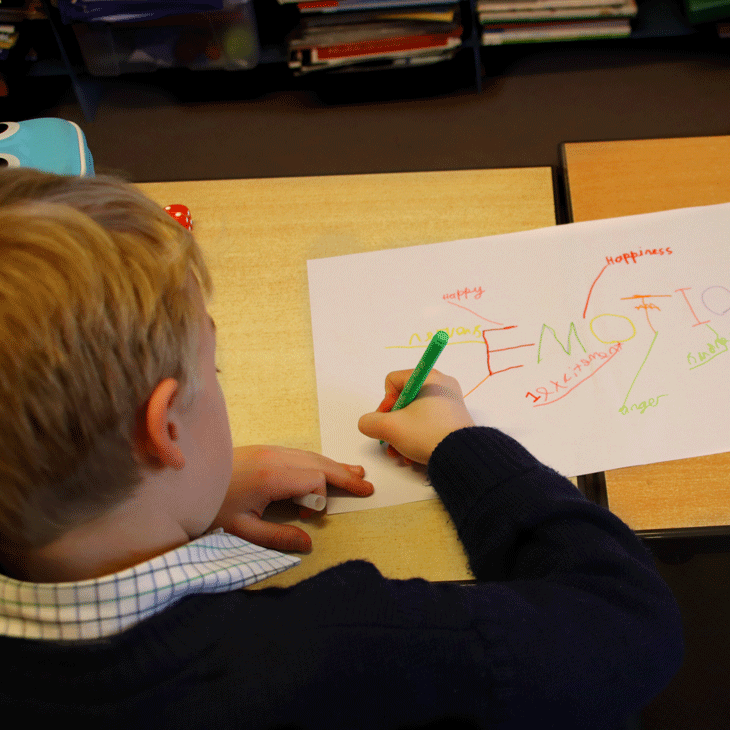 In their PSHE lessons this week, Year 5 continued to explore their emotions as part of Children's Mental Health Week. The emotional focus followed a thought-provoking assembly on Monday to start the wellness campaign and which was built upon during form times on Tuesday and Wednesday, when the children talked about and discussed what certain emotions 'looked' like, identified how they could recognise these emotions in others, and what they could do to help. In one class, the children identified emotions and, using a dice, played charades; one person acting the emotion and their partner having to guess what that particular emotion was. It was noticeably difficult to identify the emotion in some cases, and the children pondered the possibility that children will, on occasion, try to mask their emotions. The outcome of each lesson highlighted to the children the importance of talking and sharing their feelings with a trusted adult or friend. As a school, the children know there is always someone here to listen.
Viv Liddell, Year 5 Teacher
Year 6 Continue Fine Form On The Netball Court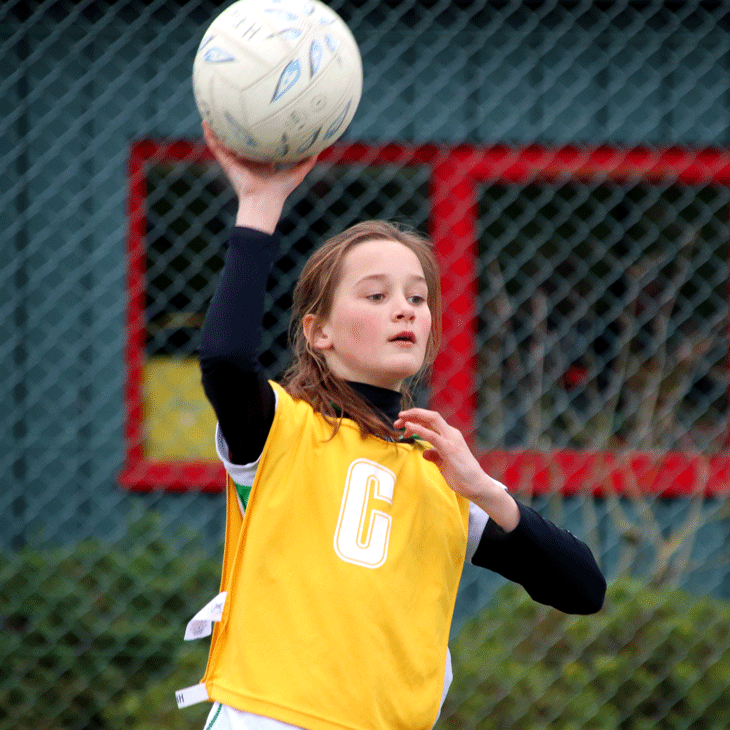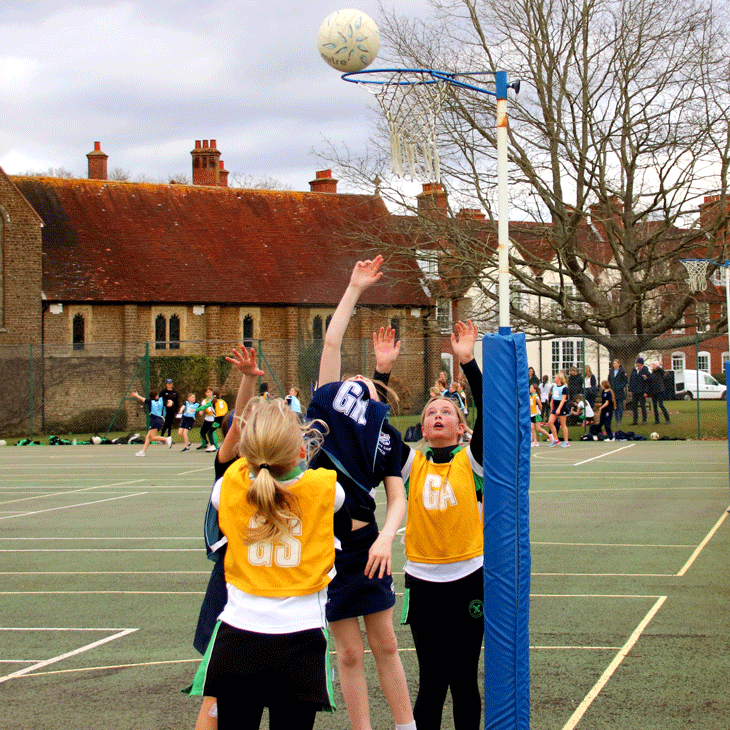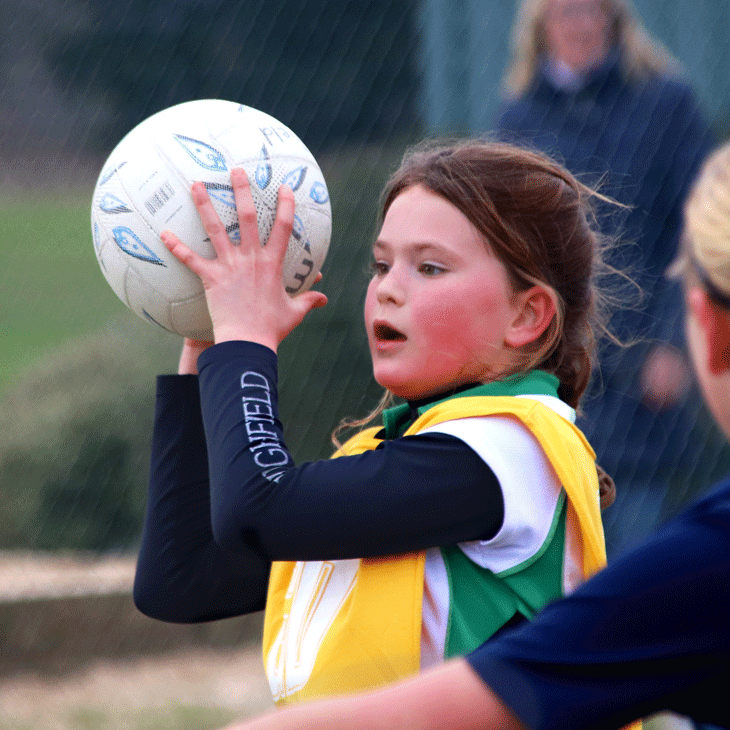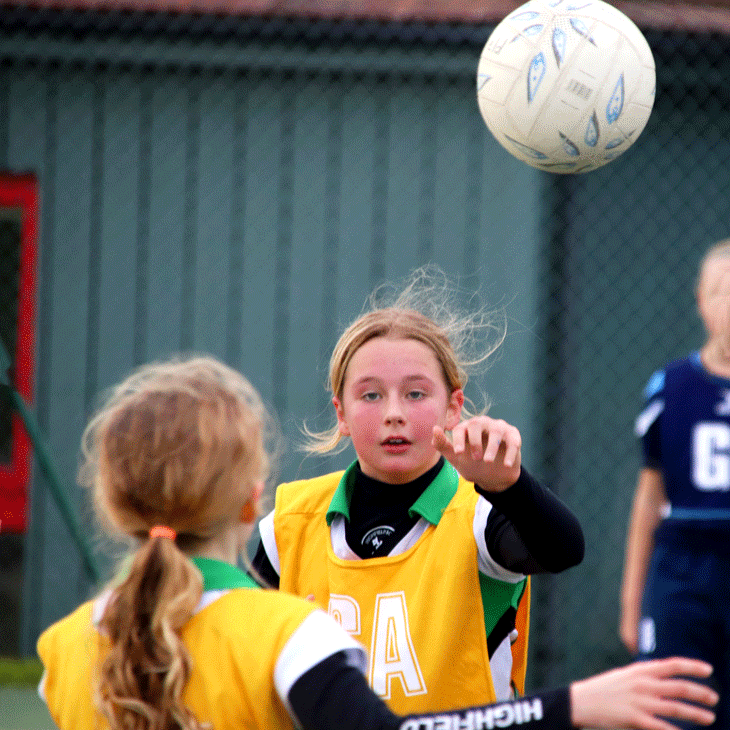 The U11A team have been a great team to coach during the netball season and they have gone from strength to strength regarding their skill level. Their efforts on court have been excellent and they have consistently defended well, regularly forcing their opponents into errors. This has truly been their strength and is a testament to their team spirit and winning mentality. On Wednesday, absence and unavailability gave several B team players the chance to step up against our visitors from Seaford and they didn't disappoint. The first quarter was a tight affair but Highfield held a narrow 3-2 lead, a lead which was extended to 6-3 by half time as the shooters found their range. The third quarter proved to be decisive for Highfield as they turned the screw to open up a five-point lead, 10-5, and although play became a little scrappy as the girls tired in the final quarter, they had enough energy in reserve to complete an 11-9 win. B team players Daisy W, Daisy A and Ines B really raised their game for the match and there was some outstanding play from the A team contingent. Lydia W was the standout star, intercepting continually, Imi K fed the circle well, Flora D shot with reasonable consistency, Coco B had a good deal of success safely delivering the centre pass and Alice C enjoyed her best game of the season, defending extremely well.
Jo Gordon, U11A Netball Coach
Reflective Year 7 Growing Together With Objectivity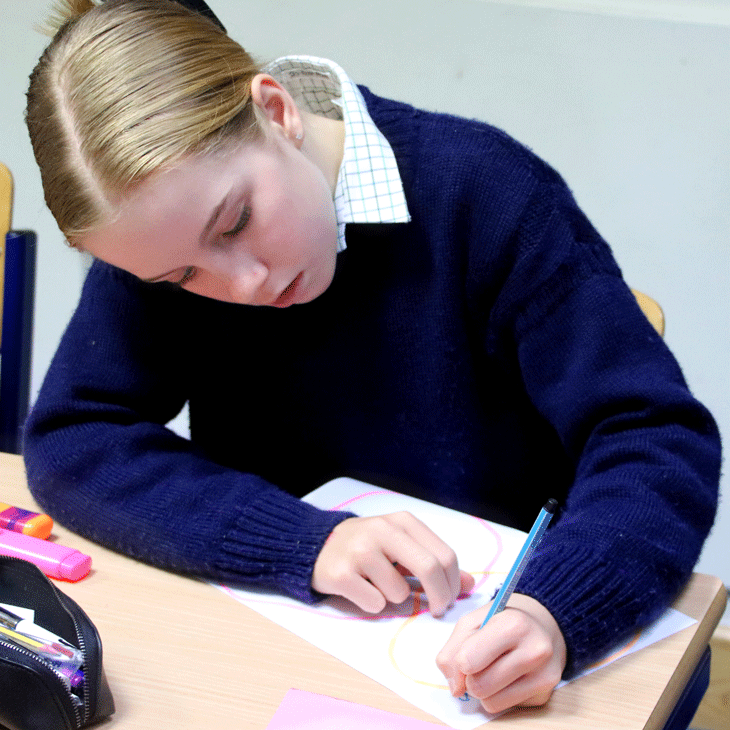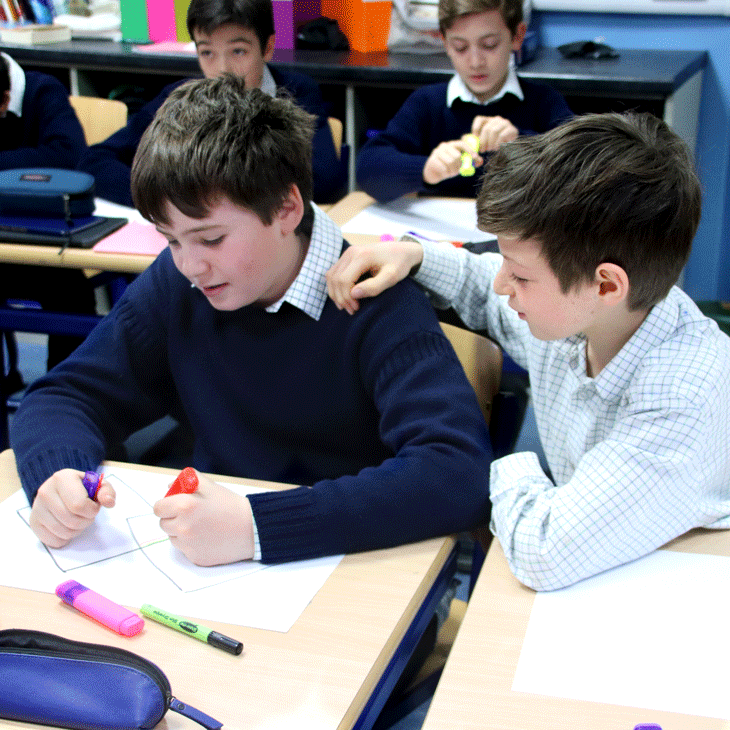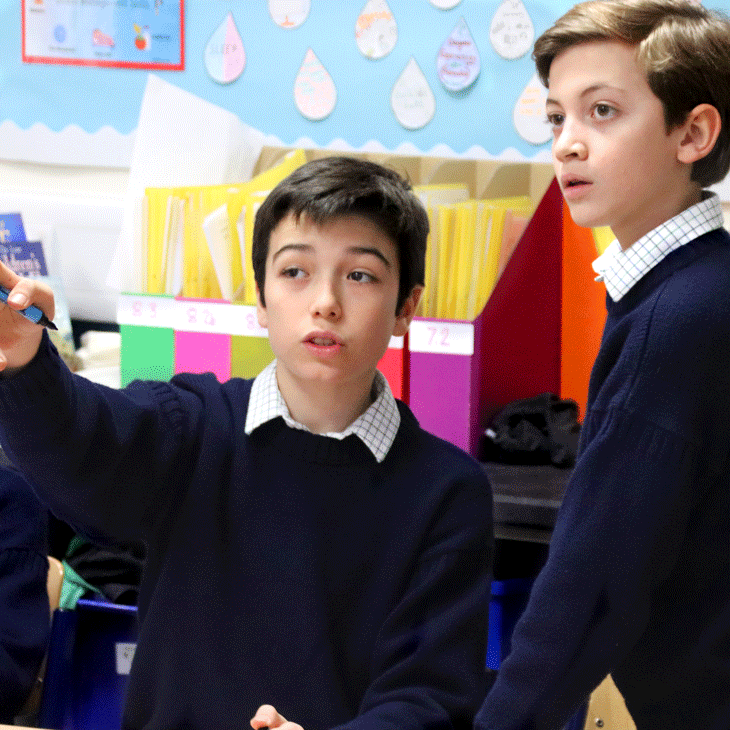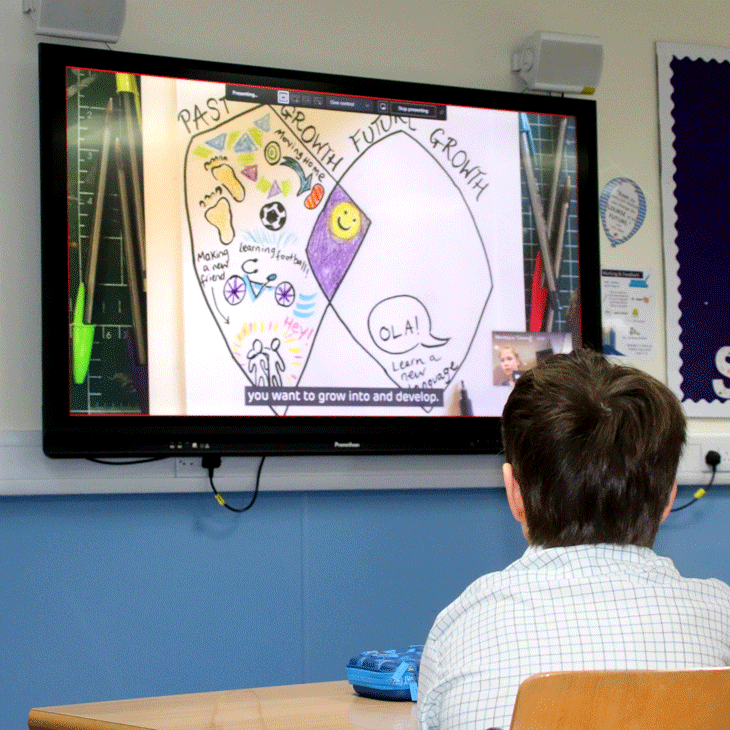 7 set 3 spent their PSHE lesson thinking more about the themes and ideas of Place2Be's Children's Mental Health Week. The theme for the week is 'growing together' and this lesson was a great chance for Year 7 to reflect on their past growth and think about what future growth might look like. They did this through a creative task which saw them drawing two overlapping shapes – one for the past and one for the future. Rather than just thinking about specific past achievements and academic aims for the future, the children were encouraged also to think about how they wished to grow their own skills and attributes. Some fantastic examples included keeping things more in perspective and branching out with friendships. Adolescence is such a fantastic time for growth due to the immense neuroplasticity of the brain and this lesson allowed a time to approach it more objectively than can often be the case when responding to events and emotions that can so often overwhelm young people.
Zoe Thesiger-Pratt, Year 7 Teacher
Year 8 Swing Into Action With Team-Building Activity Day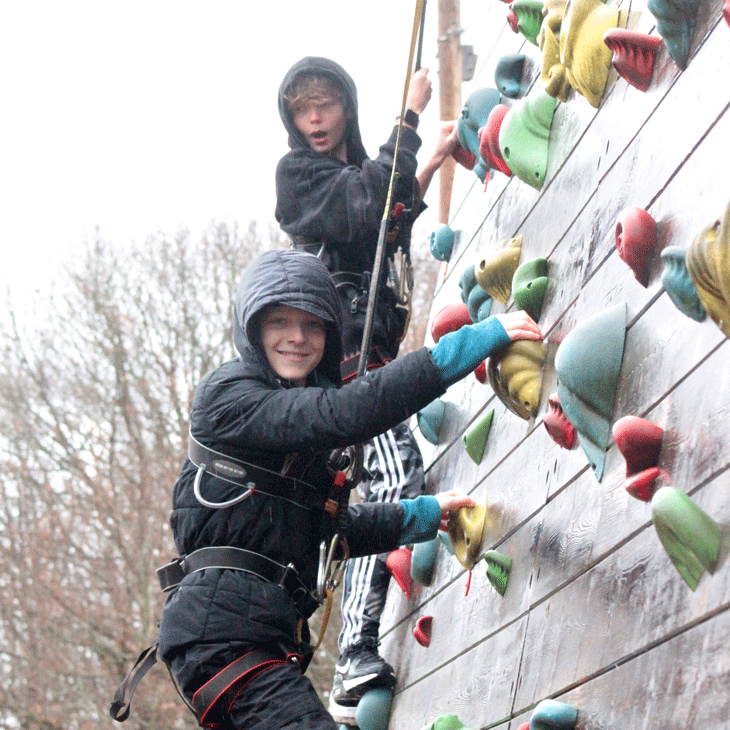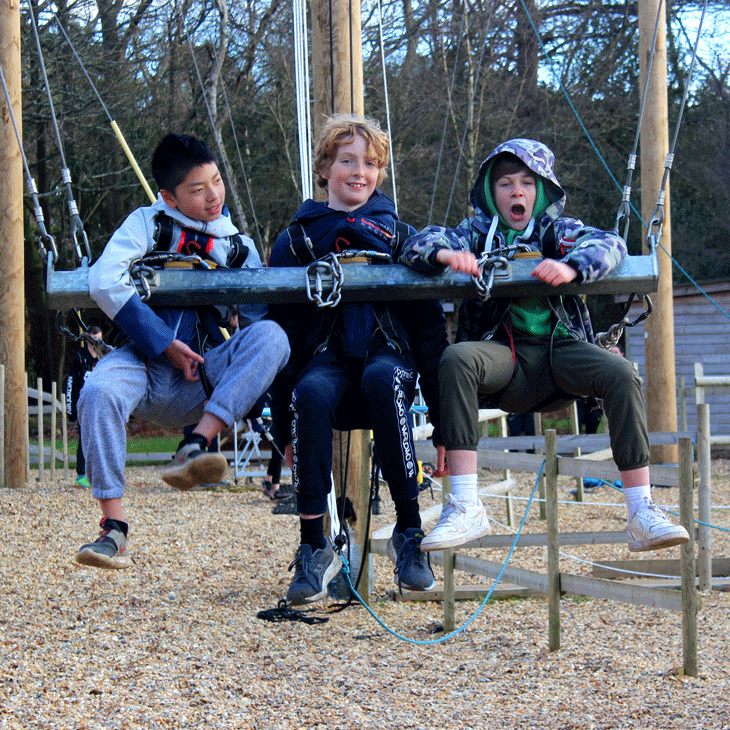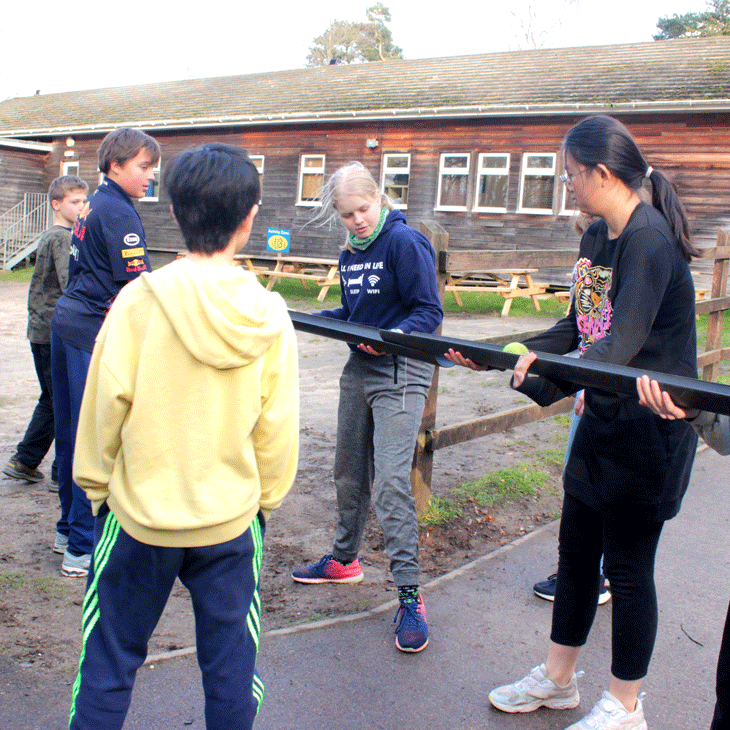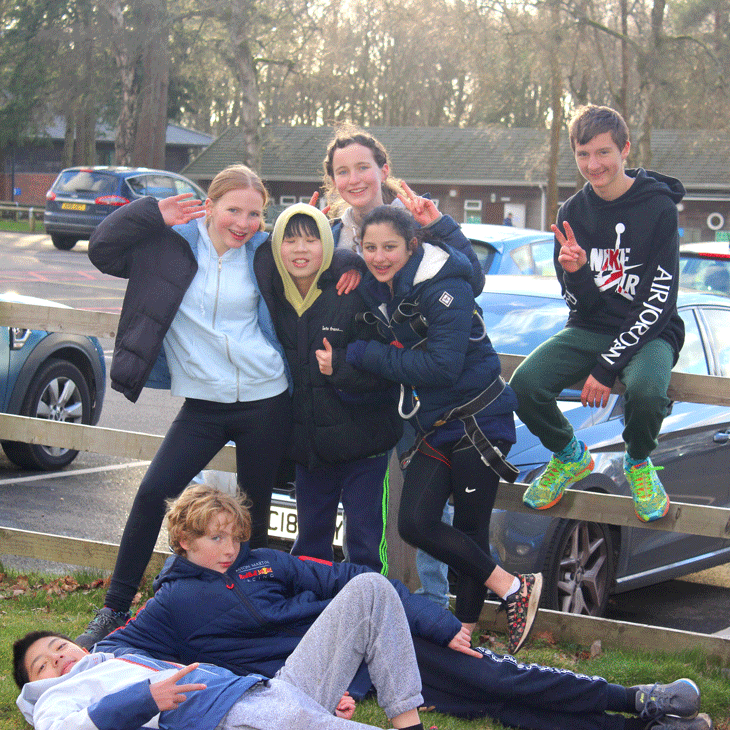 Last Friday saw all of Year 8 head out of school and up the road to our local PGL centre at Hindhead to take part in a variety of team-building activities. Although the weather wasn't particularly kind to begin with, the PGL staff gave us a wonderfully warm welcome and quickly got the excited boys and girls (and teachers) into their groups. The activities were many and varied in style and included a problem-solving session, a challenge course, a massive climbing wall and a giant 3G swing, which encouraged the children to work collaboratively, to listen to one another's ideas, to face their fears, and to support their peers through any activities they found more challenging. And working together as a team really paid off and it was great to see those who were more tentative on the climbing wall conquer their fears and reach ever greater heights after each successive attempt. Most of the groups finished their day on the giant 3G swing and the screams of excitement could doubtless be heard for miles. Thanks to the staff at PGL and the children who made the most of the opportunity to try different things away from Highfield. It was a real joy to be part of the day and I hope that the experience gained will spur all the Year 8 children on to step up to the challenges of their final year at Highfield.
Peter Hesselmann, Head of Year 8