Positive Signs As Nursery Embrace Makaton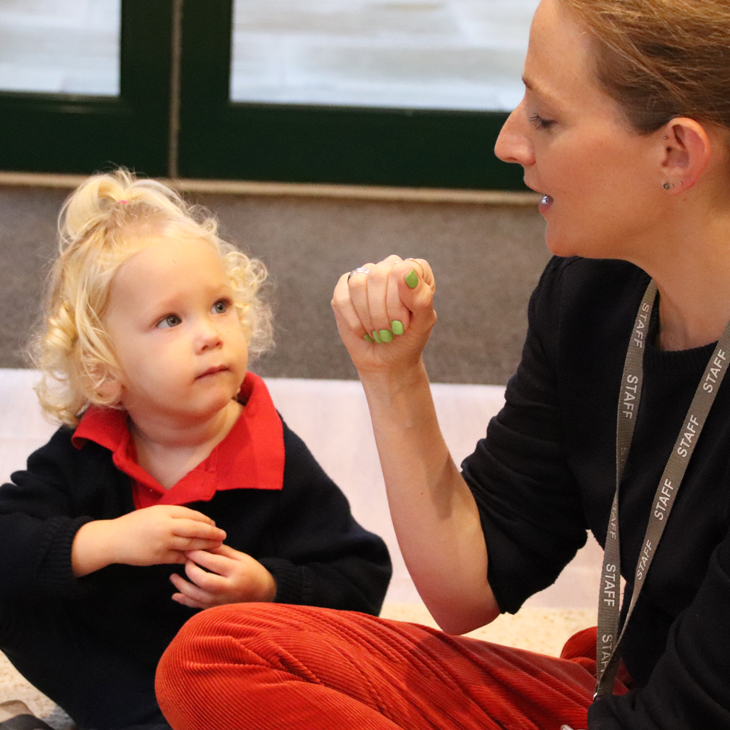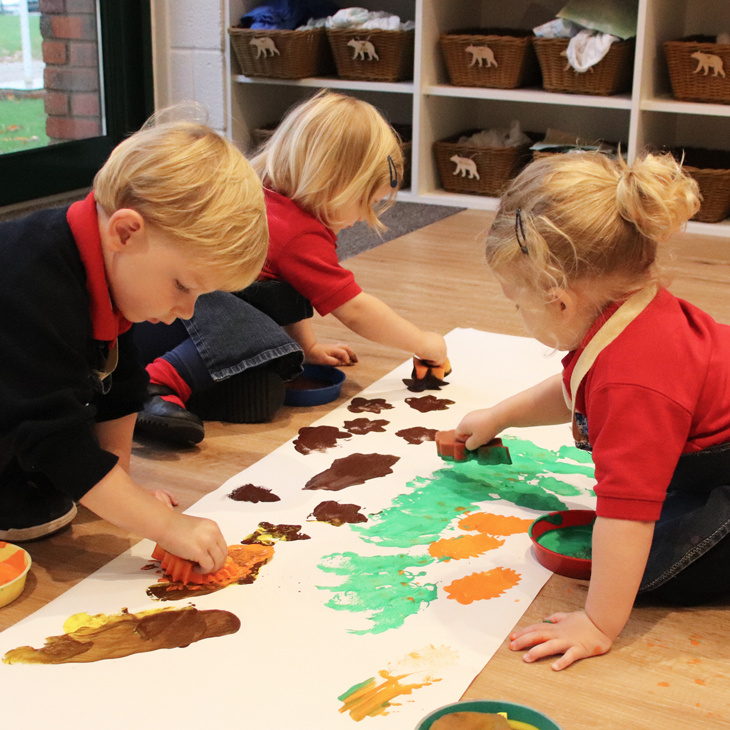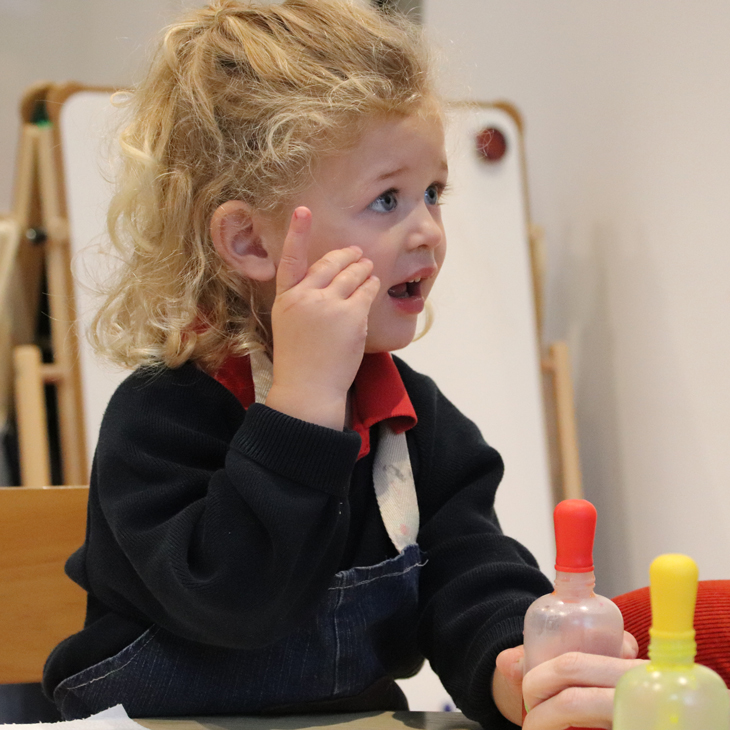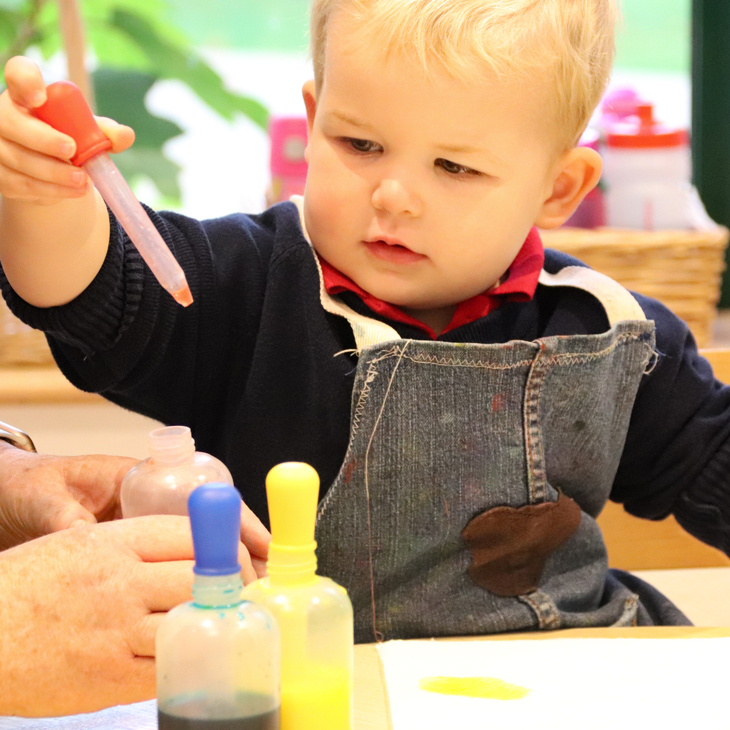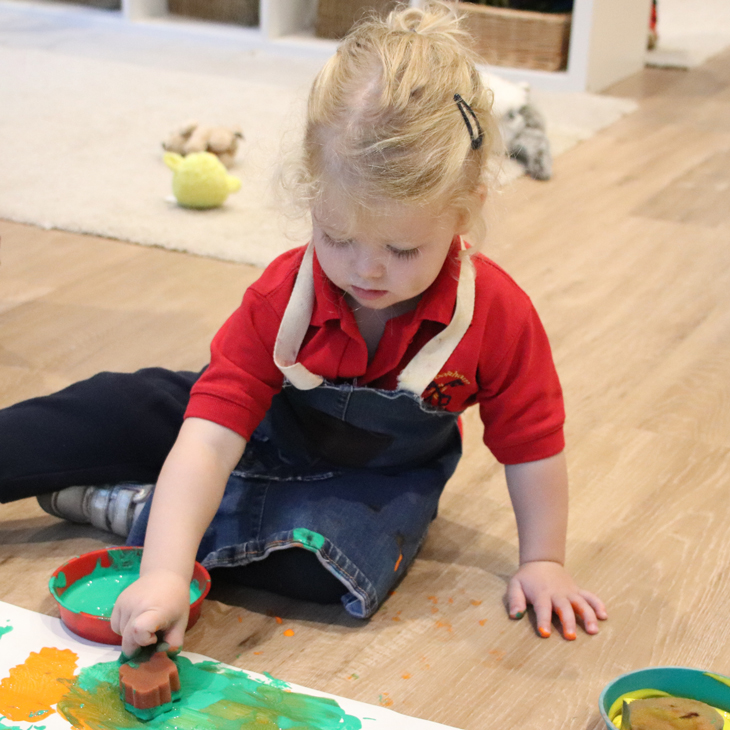 In Nursery, we use Makaton (a unique language programme that uses symbols, signs and speech) as part of our circle-time discussions, with the children learning a new sign each week to support the development of essential communication skills with friends and teachers alike. This week, the children honed their new-found skills while painting, as well as during lovely group storytime in the classroom and up at Forest School, modelling the signs and symbols which support their personal, social and emotional development.
Penny Hodnett, Nursery Class Teacher
Reception Can Have Their Cake And Eat It!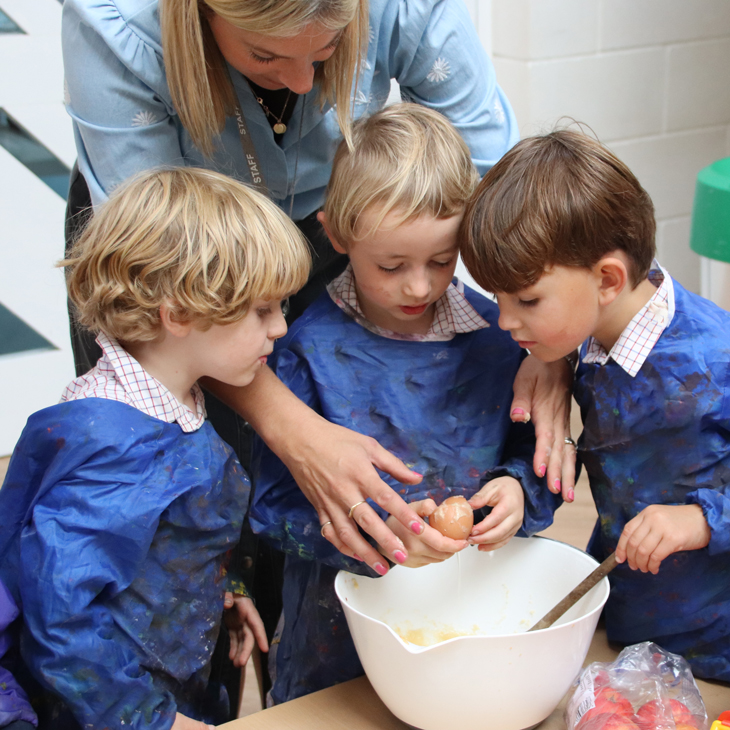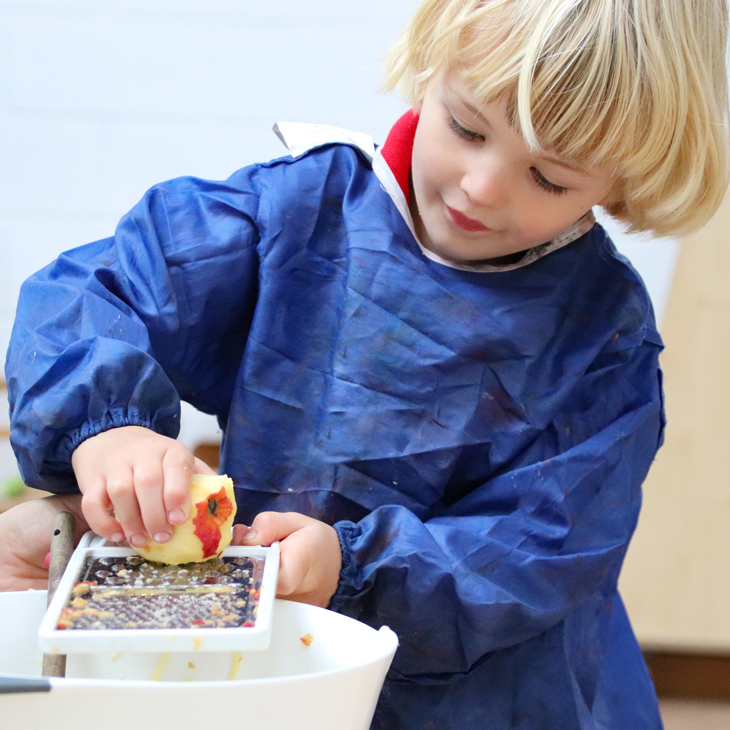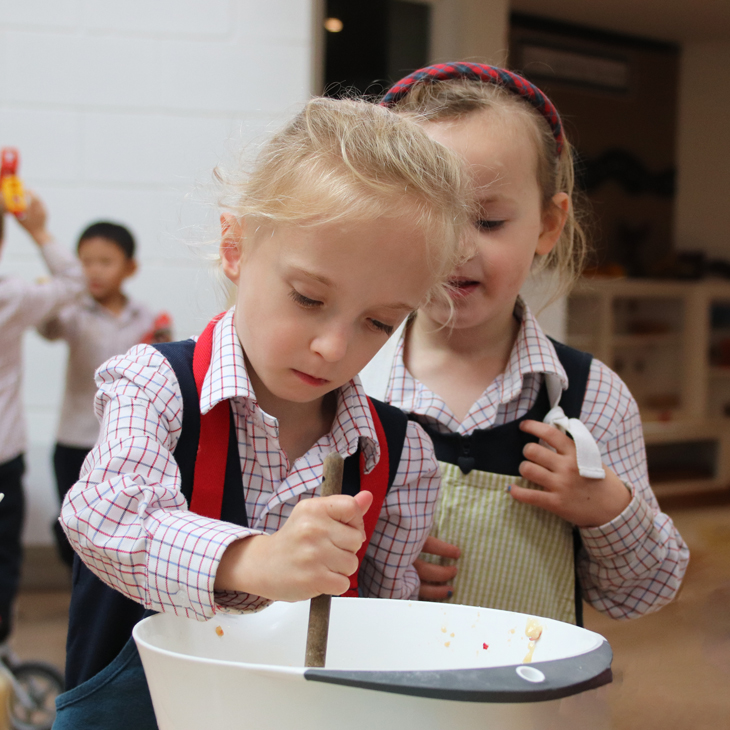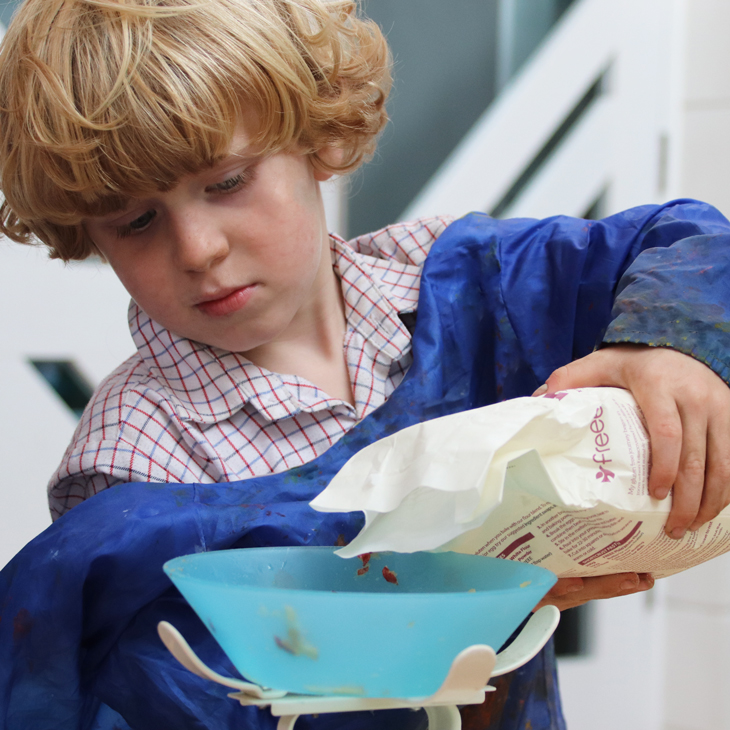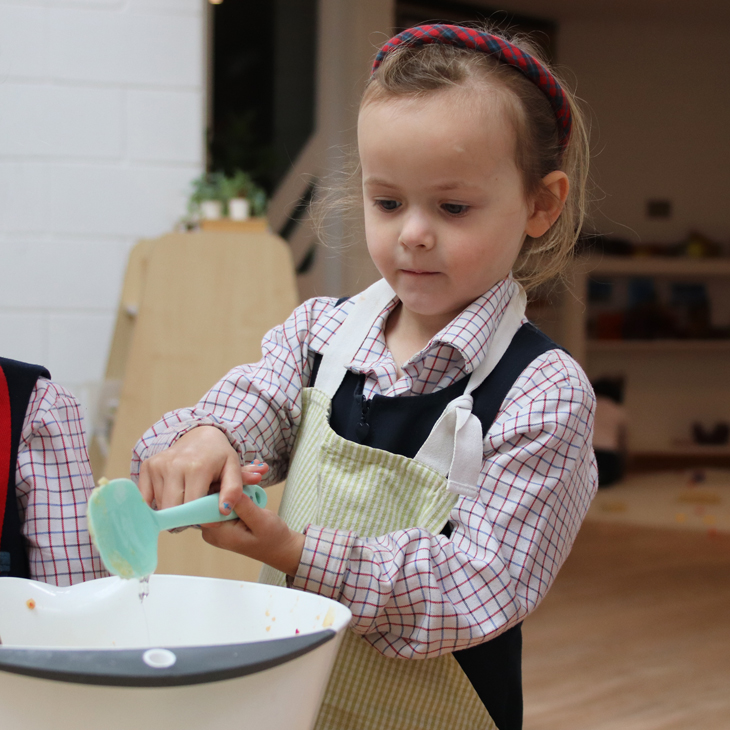 Listening to instructions and teamwork were at the fore of Reception's cookery session this week. After a discussion on autumn foraging, the children agreed to use apples to create their own cake. They carefully sounded out words to make their own list of ingredients and then chopped, mixed, poured and sieved while sharing their prior knowledge on cooking. And the highlight? Eating their masterpiece, of course!
Rosie Snagge, Reception Class Teacher
Tenacious Year 1 Refuse To Get Tied Up In Knots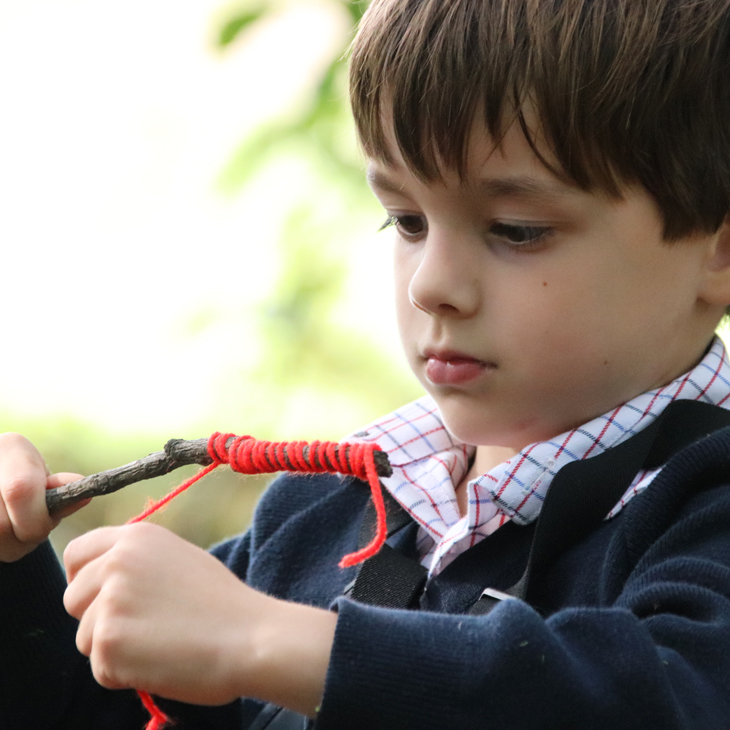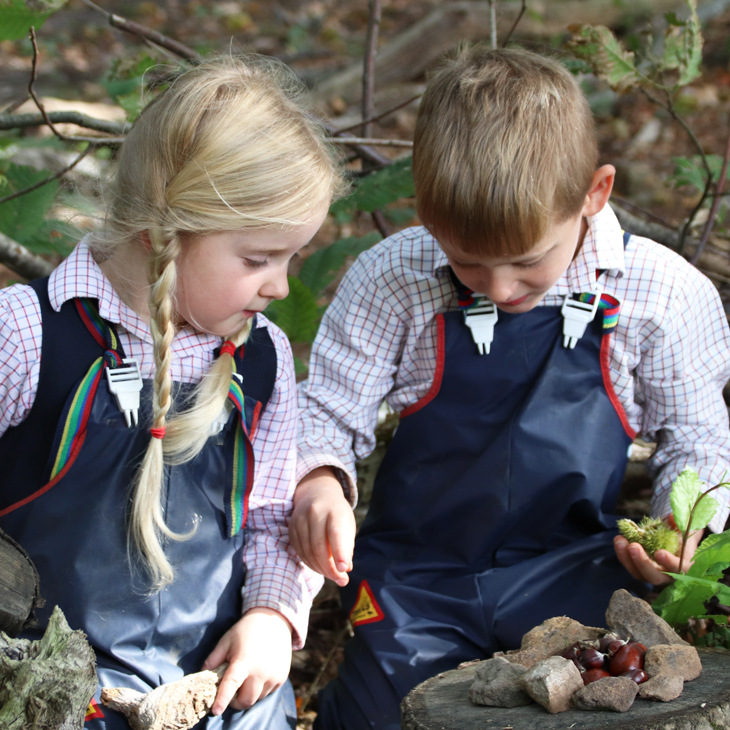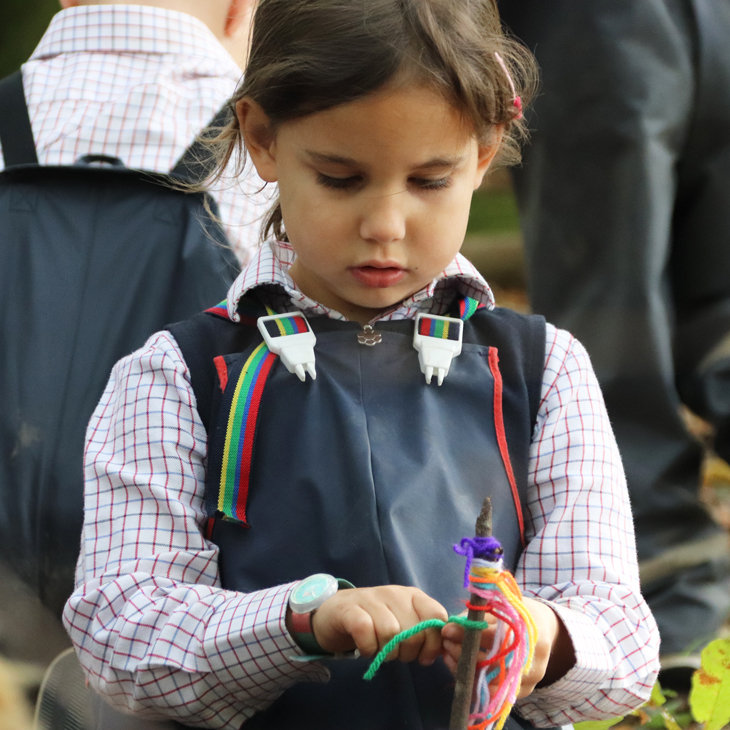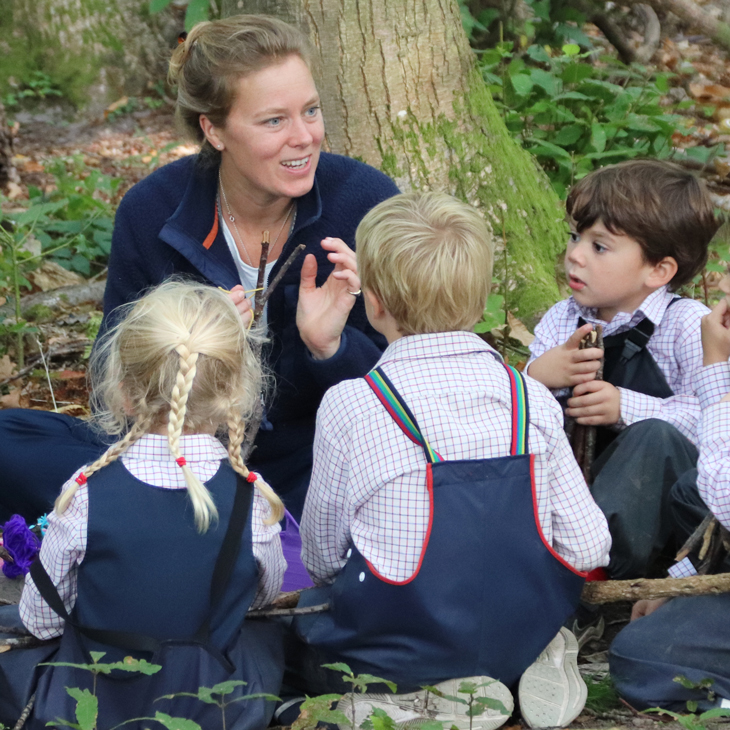 Enjoying the warm autumn sunshine, Year 1 headed up to Forest School with positivity, teamwork and creativity on their minds. We have been focusing on remaining brave and resilient in the face of challenge and the children explored the woods while being set the task of making magic wands using sticks and wool. The tricky job of tying knots and wrapping the wool around the sticks to fit their unique designs proved no problem for our talented bunch, who showed their positive nature and refused to give up.
Hannah Feery, Year 1 Class Teacher
Year 2 Feel The Beat And Keep Strictly In Time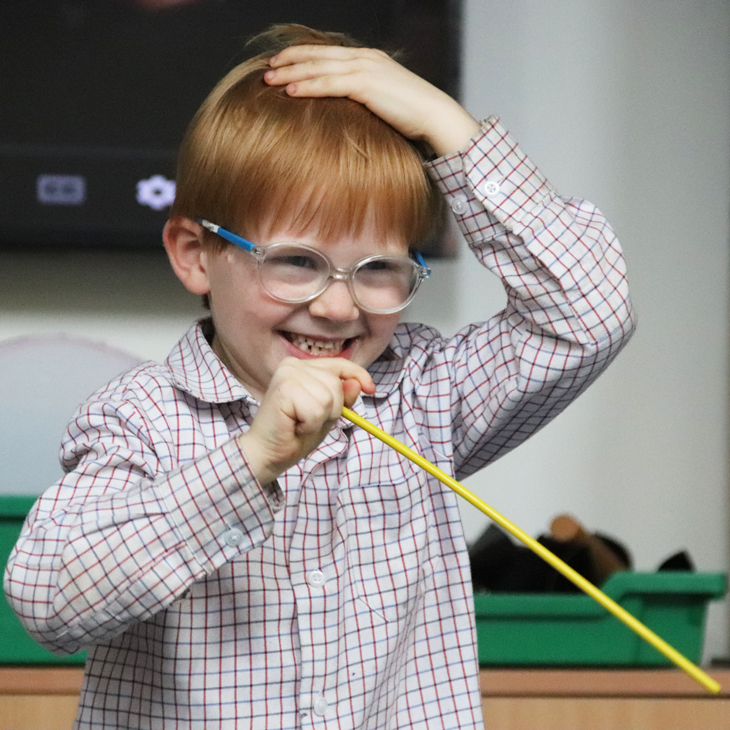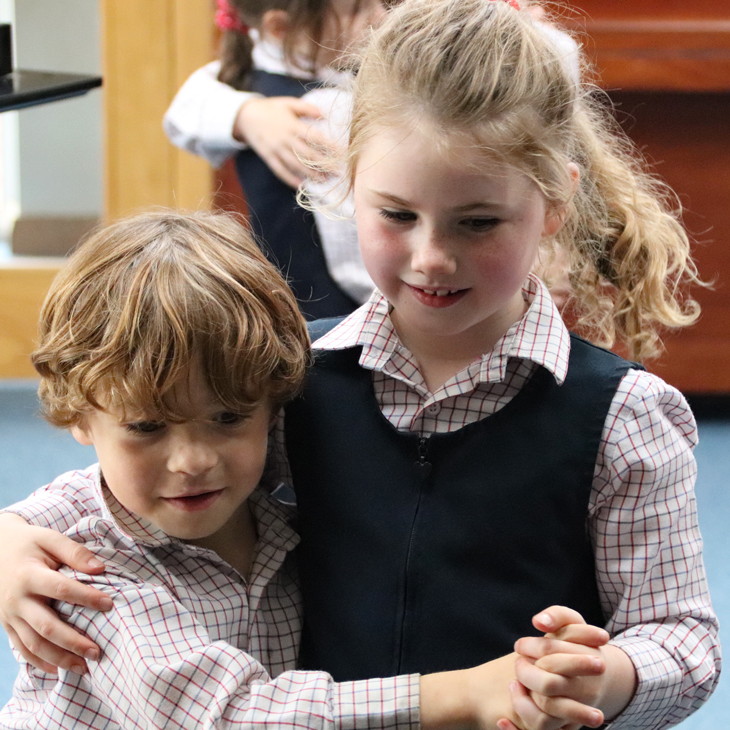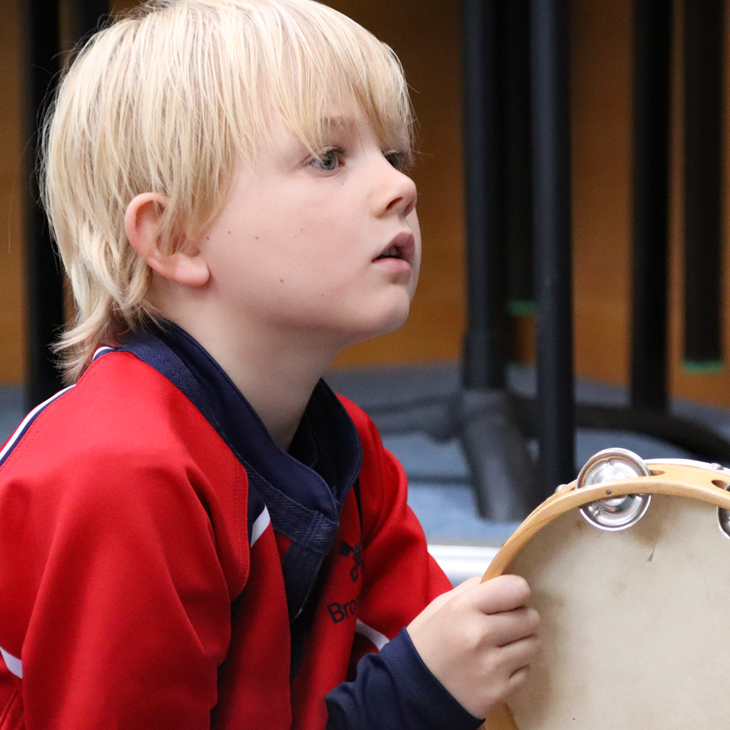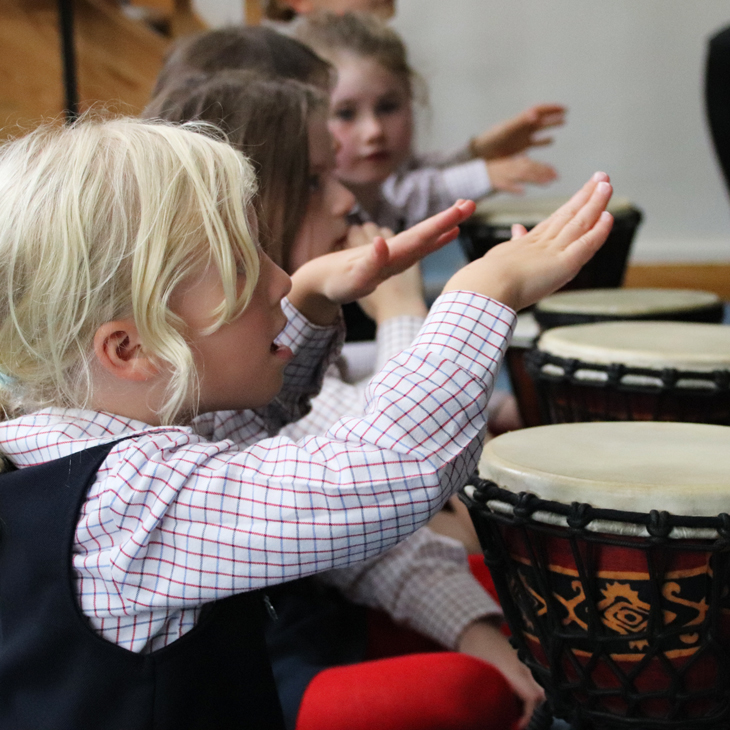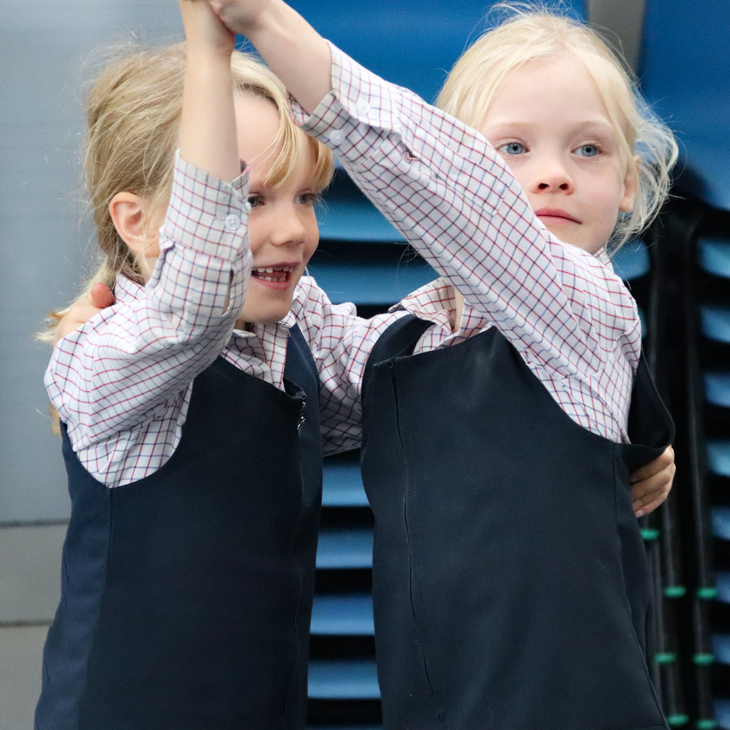 In their Strictly Come Dancing-themed music lessons, Year 2 have been learning about two, three and four-beat time. Each week we focus on a different dance on the show and this week we looked at the Viennese Waltz being danced to music from the film Encanto. We recapped the conducting pattern for pieces in 'three time' and worked on our conducting skills to make Mrs Harman play the Blue Danube faster and slower on the piano. We really enjoyed working as a team to play different crotchet and quaver rhythms that equate to three beats in a bar on percussion instruments.
Jess Harman, Year 2 Music Teacher
Year 3 Make A Song And Dance Of Learning Spanish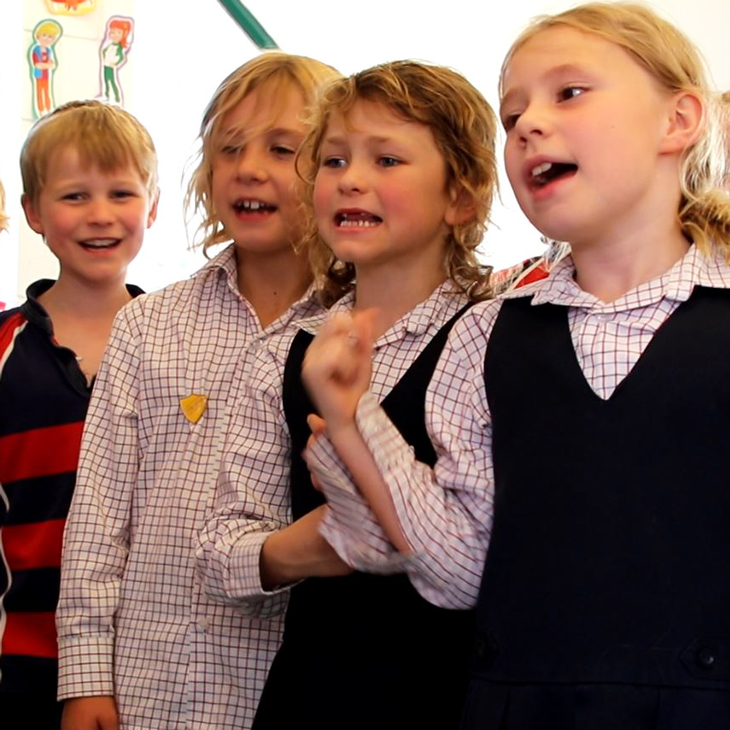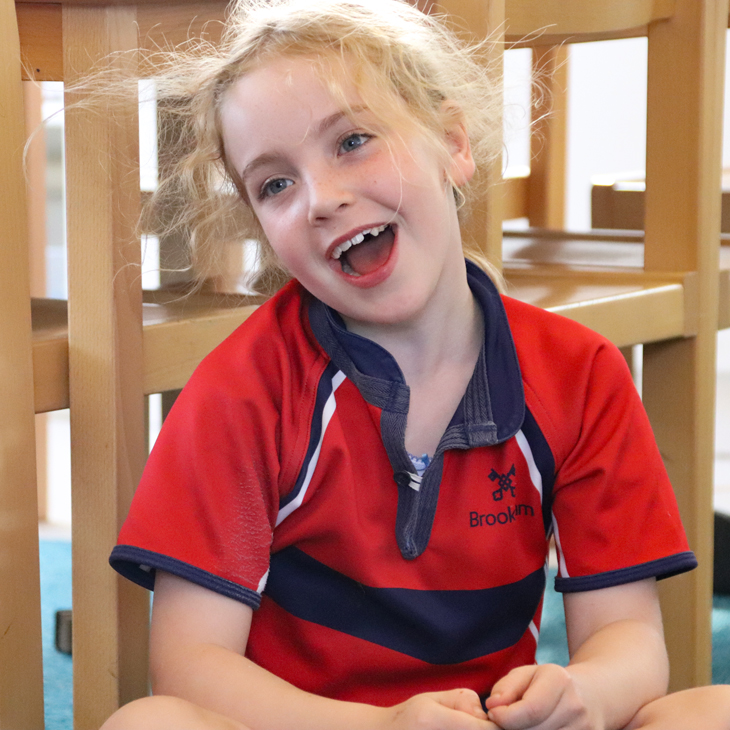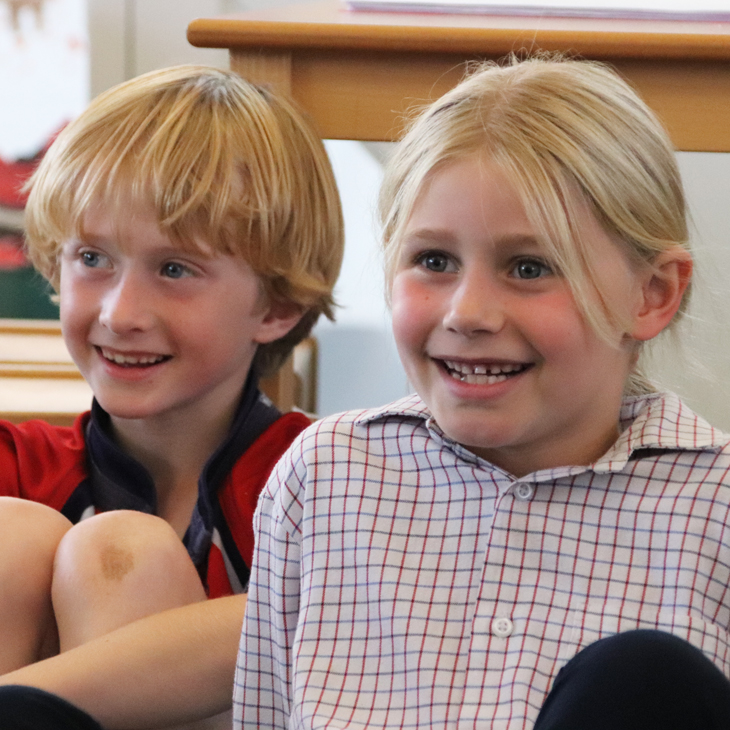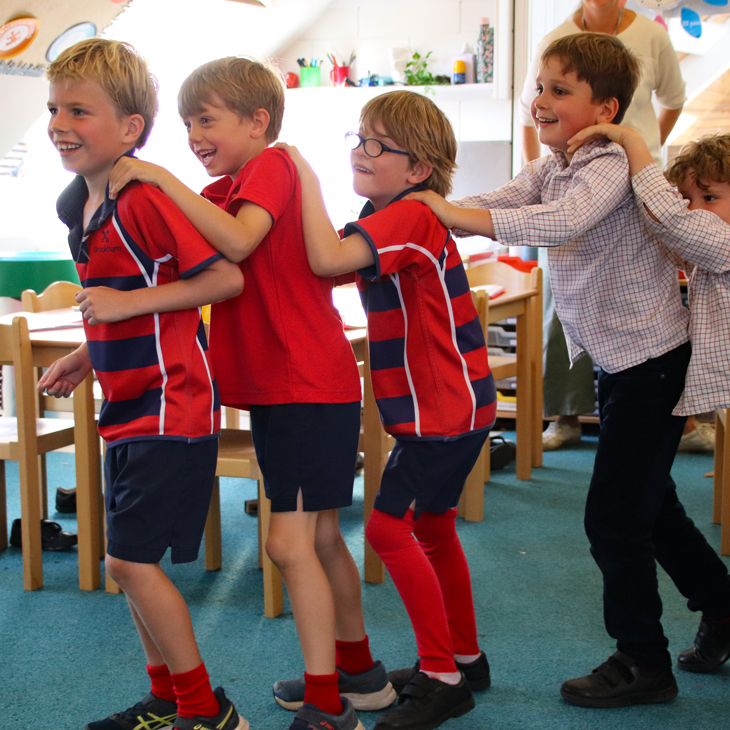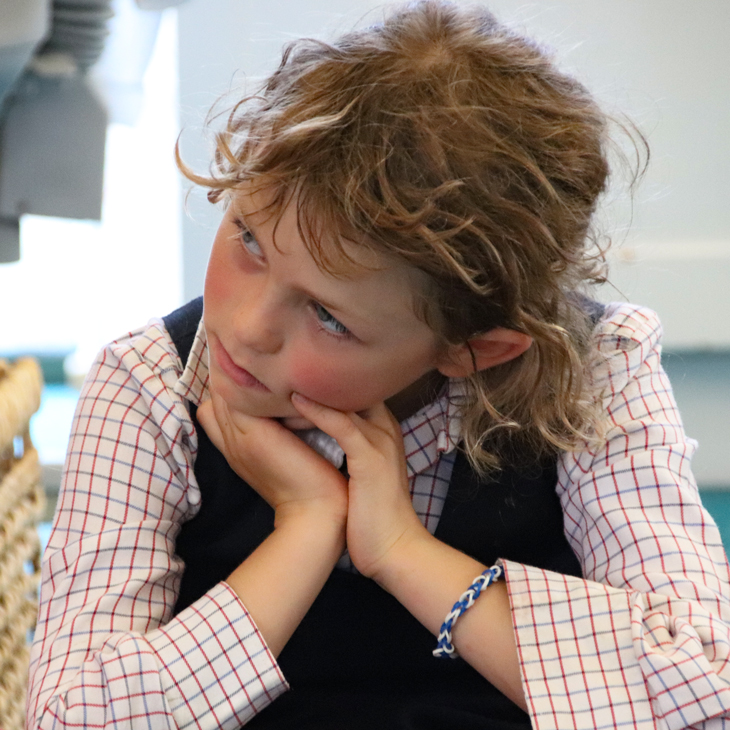 In Spanish this week the children learnt the words of colours, which builds their vocabulary and develops their descriptive skills. Catchy songs with rhyming are a fantastic way to make learning colours fun and memorable. Year 3 are continually demonstrating their listening skills by learning to speak effectively using the appropriate language and this week added speaking and reading into the mix.
Leana Staring, Year 3 Spanish Teacher
Year 4 Follow Word Instruction To The Letter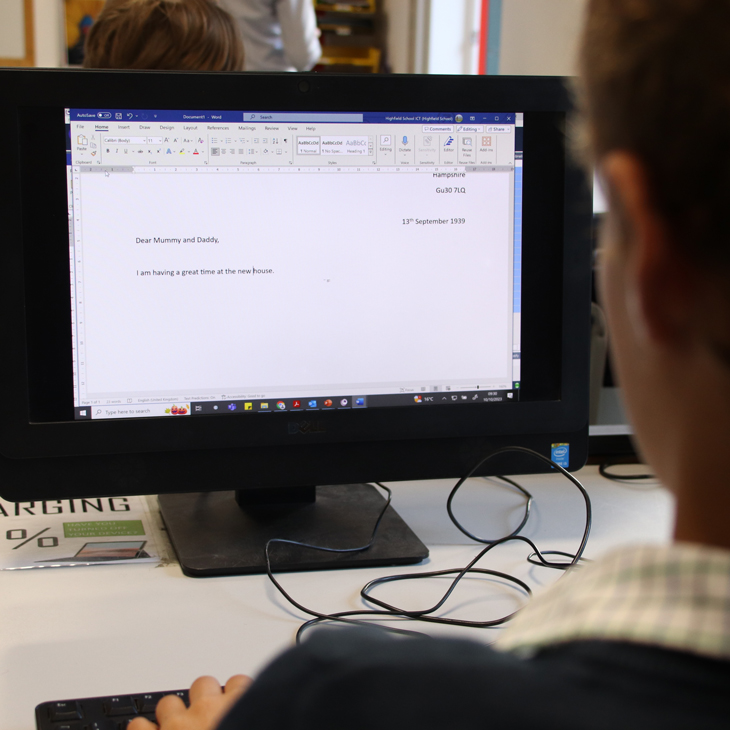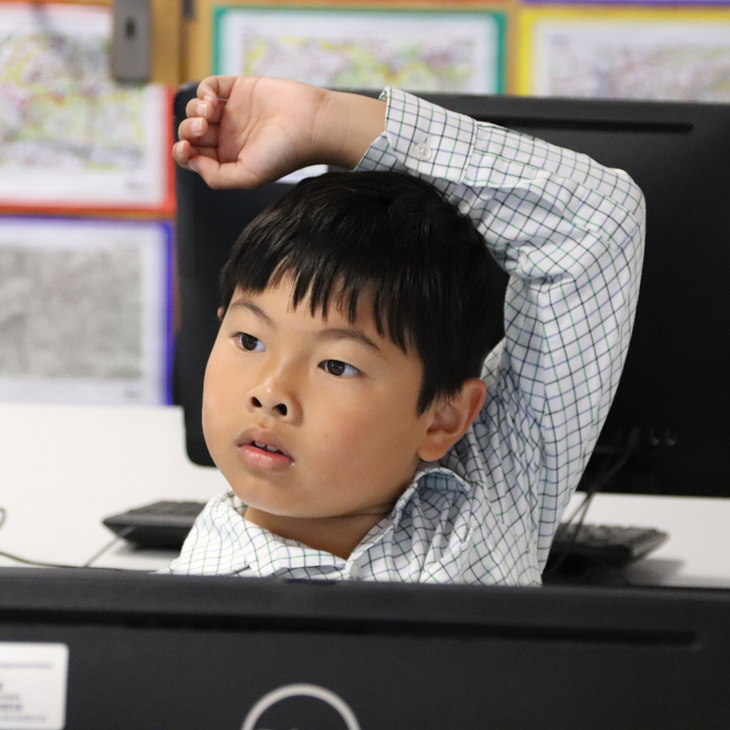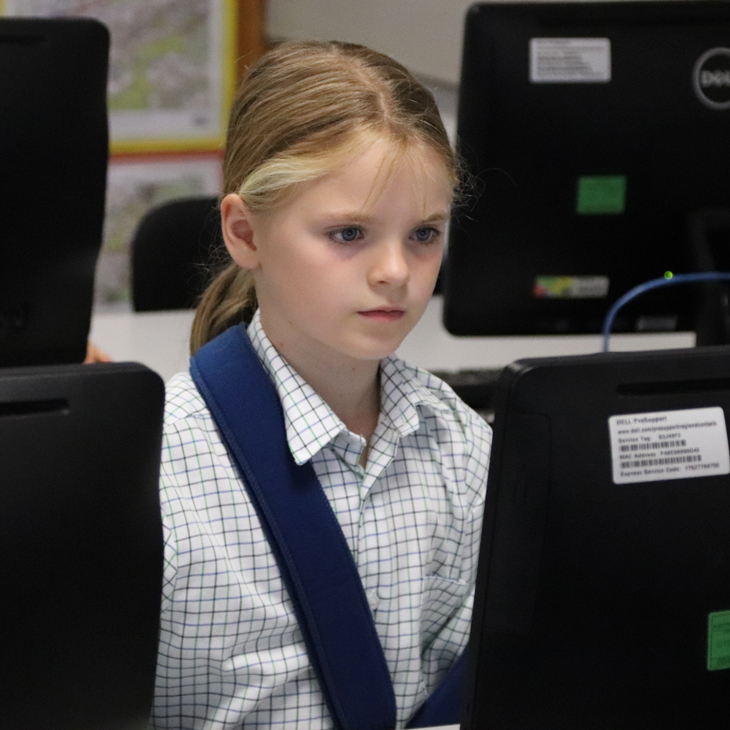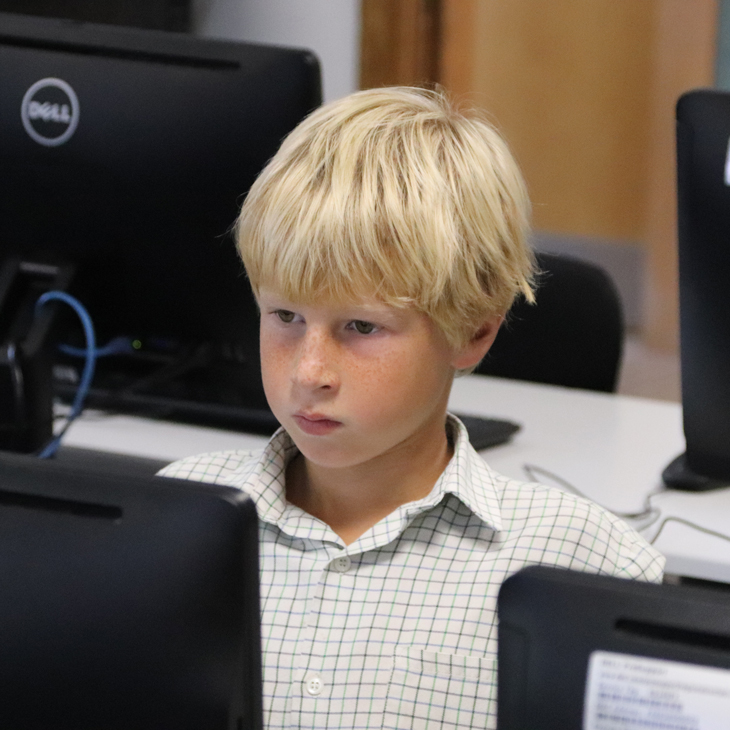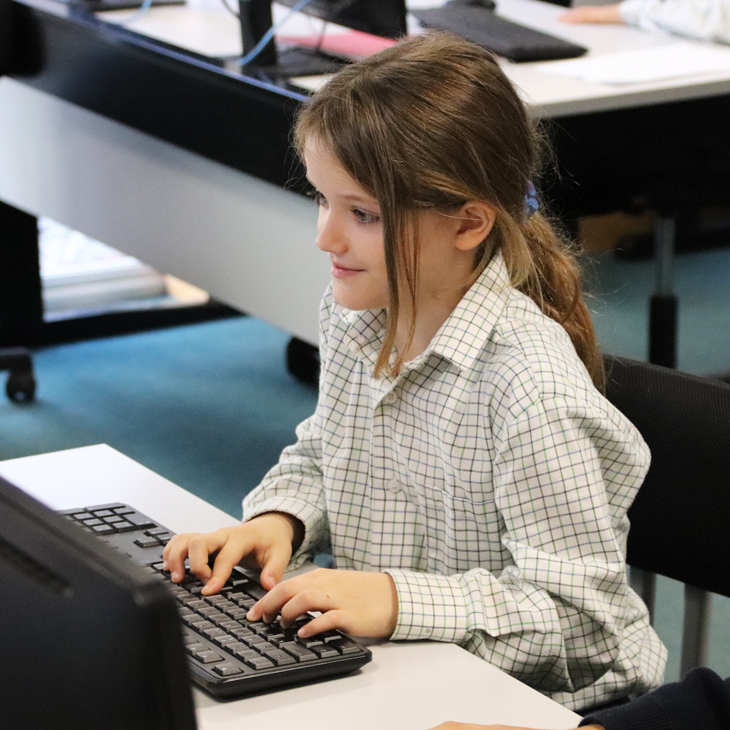 Year 4 were set the task of learning how to set out a letter in Word while becoming more familiar with icons on the toolbar and working on their typing skills. This brought problem solving and resilience into play and the children quickly discovered that if something goes wrong, which it's bound to from time to time, they could hit the 'undo' button and have another go. The result was the children proudly seeing their letters appearing on the screen in a format of their choosing.
Richard Dunn, Head of Digital Literacy
Teamwork Makes The Dream Work For Year 5 Netballers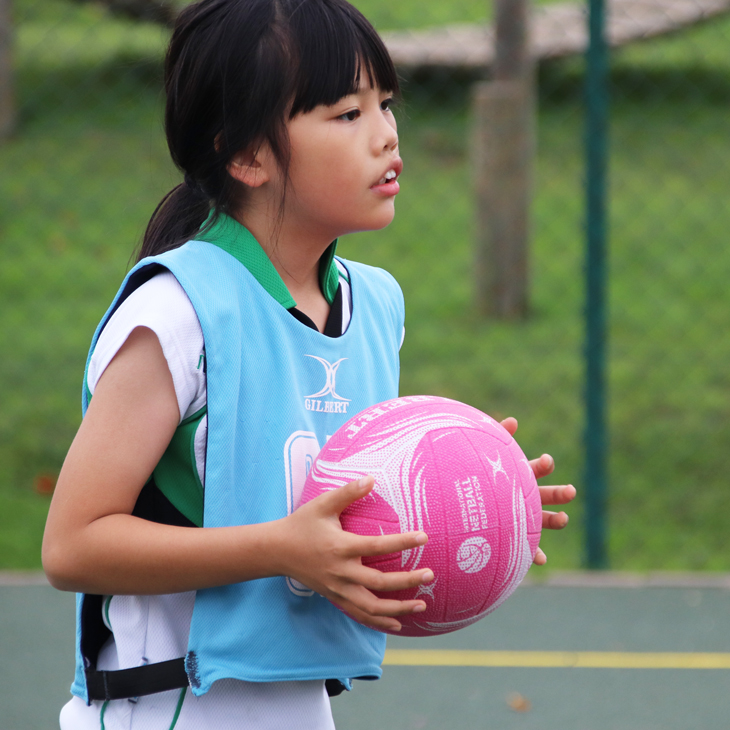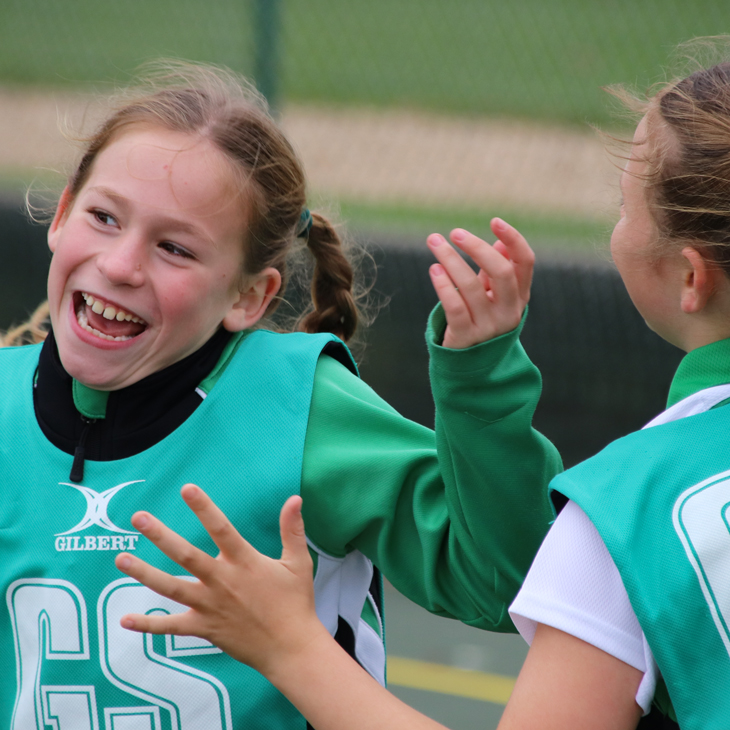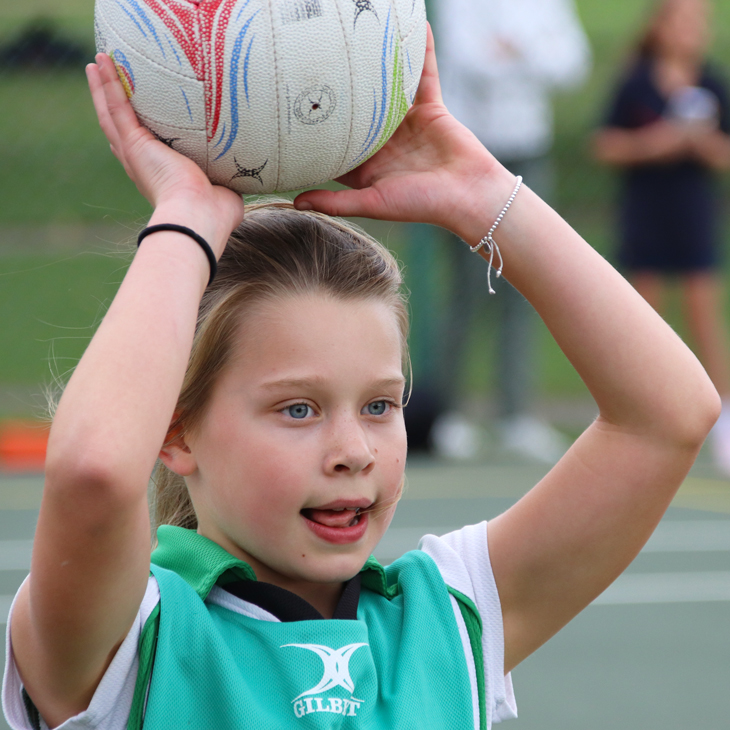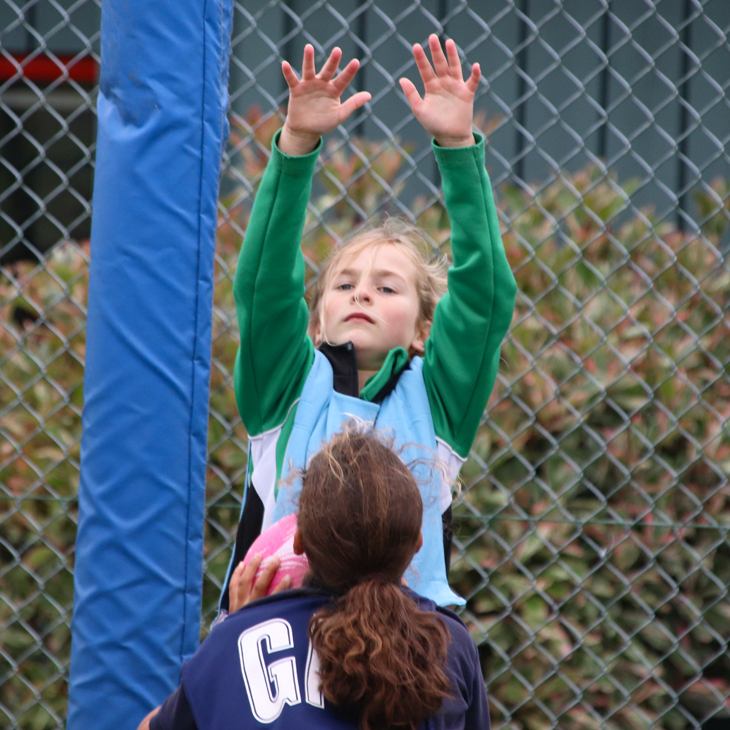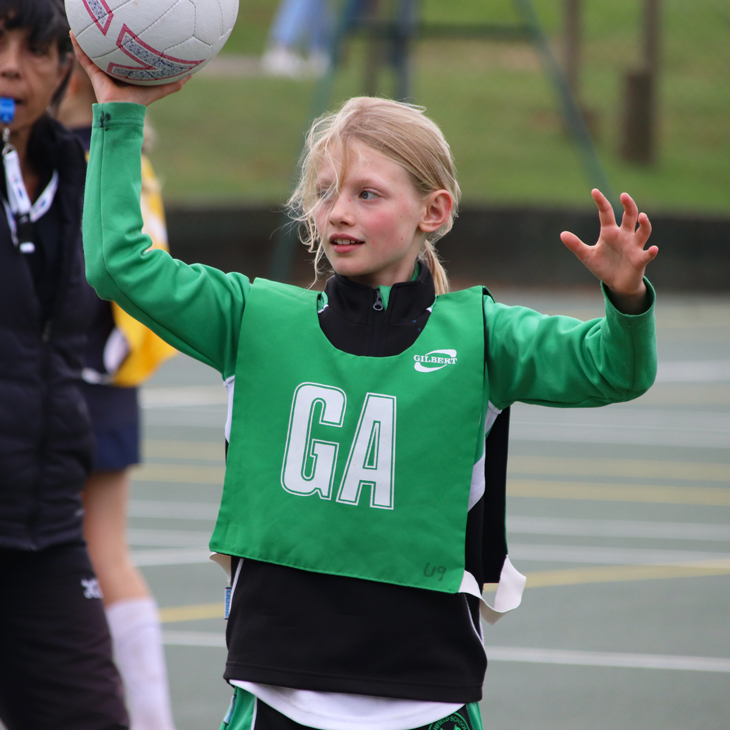 The U10A girls displayed great skill and sportsmanship against Cranleigh. The game was tight and exciting with both teams playing some great netball. Highfield and Brookham really came to life in the final quarter, scoring five goals through effective possession and accurate shooting as resilience and teamwork shone through. The girls fell just short despite the late goal burst, going down 10-7, but can be really proud of their effort.
Helene Pidebois, Girls' U10A Netball Coach
What an outstanding afternoon of netball for the U10B team against Cranleigh. The game was tight and end to end and it was no surprise that there was nothing between the sides at half-time, the teams locked together at 2-2. But the tide turned in the third quarter as Tabitha W scored three quick goals after quick thinking and accurate passing by the centre and goal attack each time. Sophia H made significant contributions during the match, as did fellow goalscorers Sienna A and Pandora M. Zoe L had a strong game in defence, breaking up several Cranleigh attacks, while Ottalie R, despite being heavily marked throughout, showed real resilience and never gave up. And an exceptional team performance, full of rotations, goals and beautiful forward passing, not to mention teamwork, resulted in a fine 10-5 win.
Viv Liddell, Girls' U10B Netball Coach
What an amazing game of netball the U10C team played against Cranleigh! Take a group of girls aiming high, add some really super teamwork and mix it in with some individual brilliance and the girls had the recipe for a comfortable win. Cranleigh provided fine opposition but there was no stopping the home team, who were clearly working hard to put the skills they are learning in their Games lessons into practice. The icing on the cake was when the Cranleigh coach complimented the team on their sportsmanship. A brilliant all-round performance!
Steph Turner, Girls' U10C Netball Coach
Year 6 Orienteers Have Routes All Mapped Out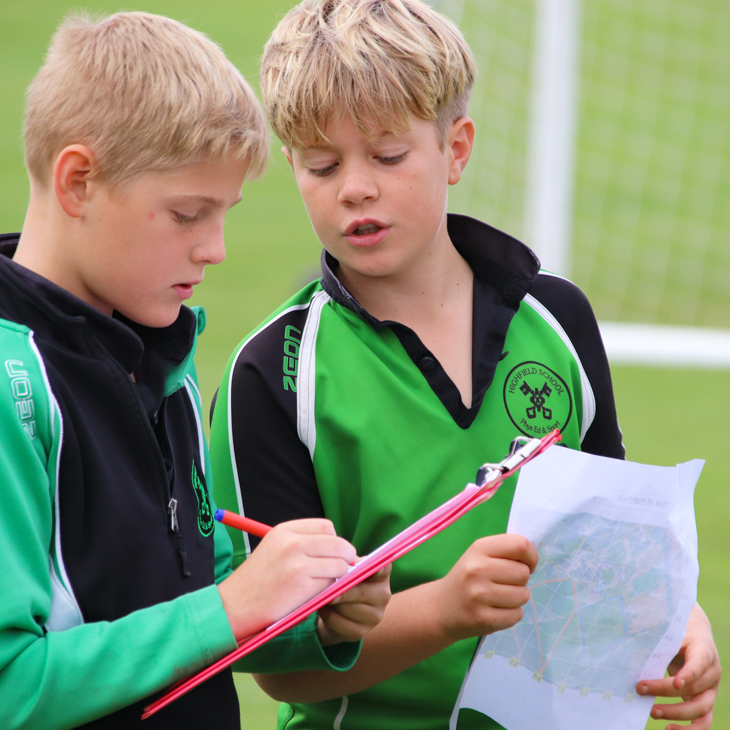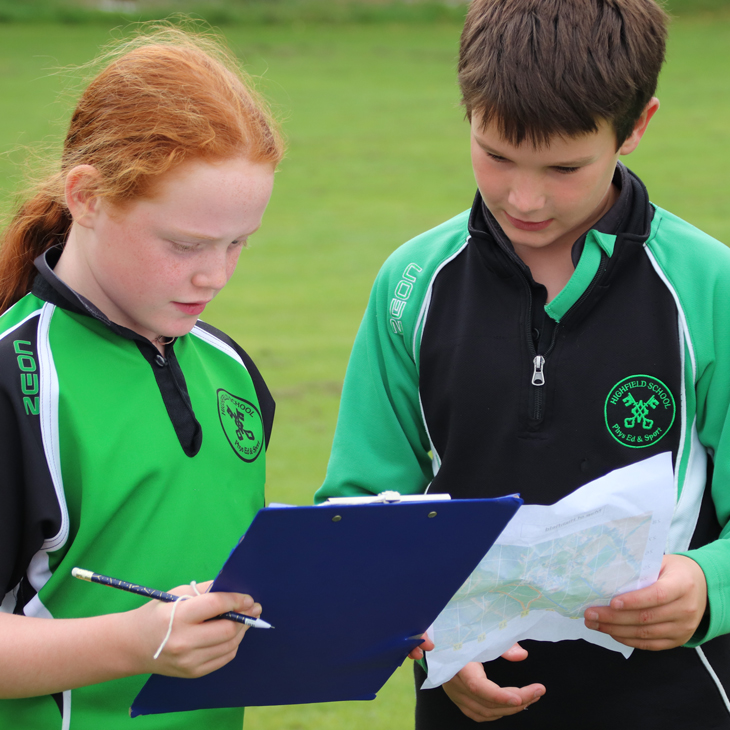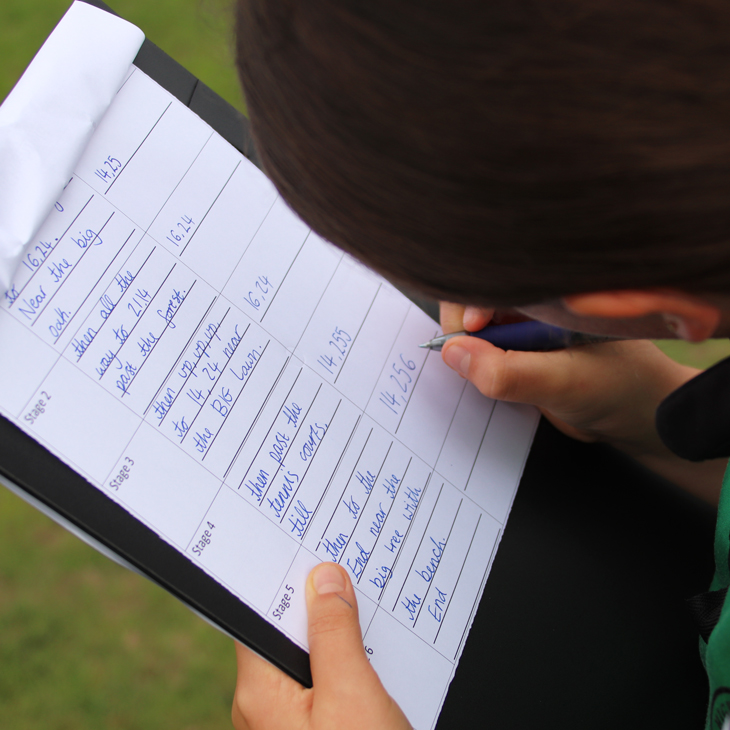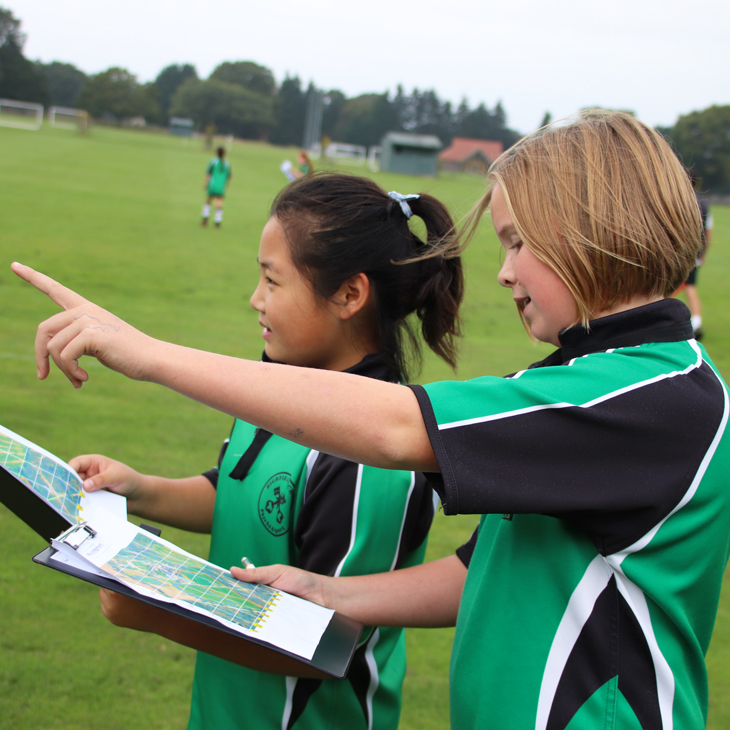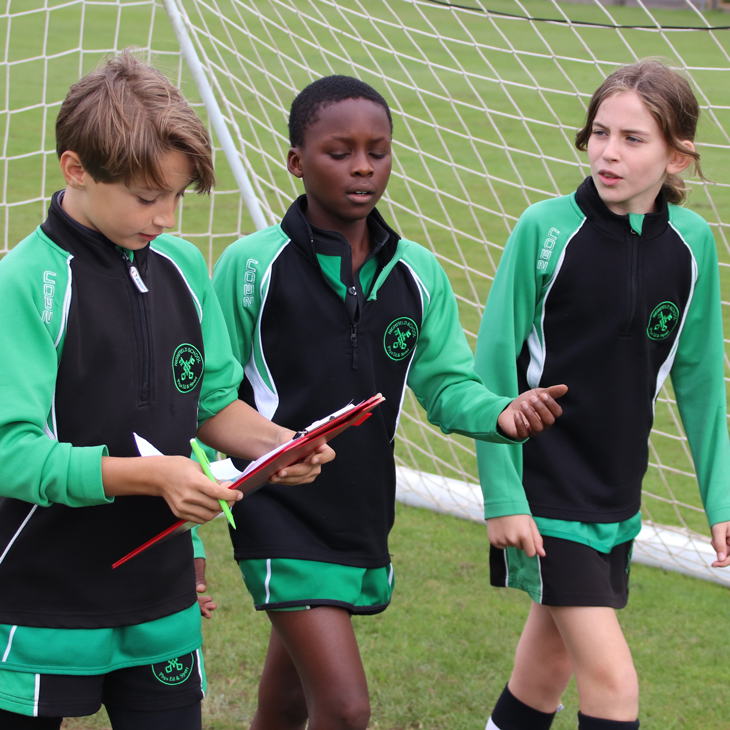 This week, 6SG created an orienteering route using six-figure grid references and instructional language. The children showed fantastic teamwork skills and plenty of creativity. The determined children created interesting routes around the school grounds by working together, producing clear and precise instructions for any runner to follow. Throughout the lesson, the children increased not only their knowledge of map work but also their desire to learn.
Simon Gunn, Year 6 Class Teacher
Creative Year 7 Have Designs On Bespoke Pencil Toppers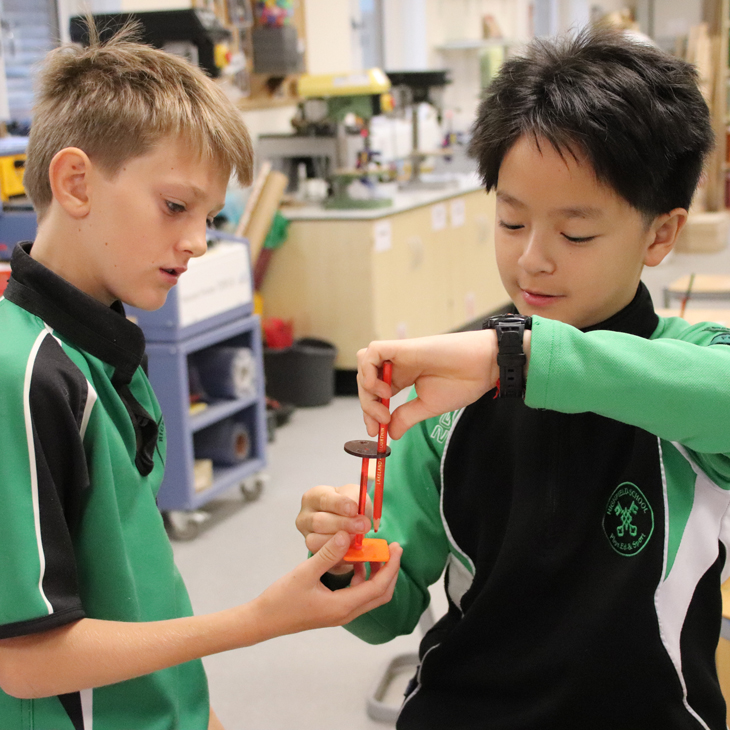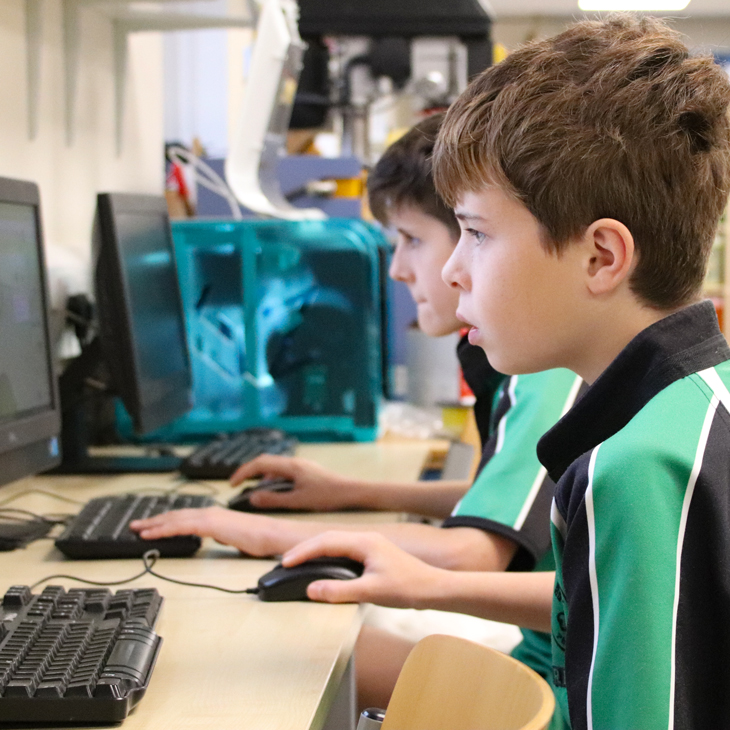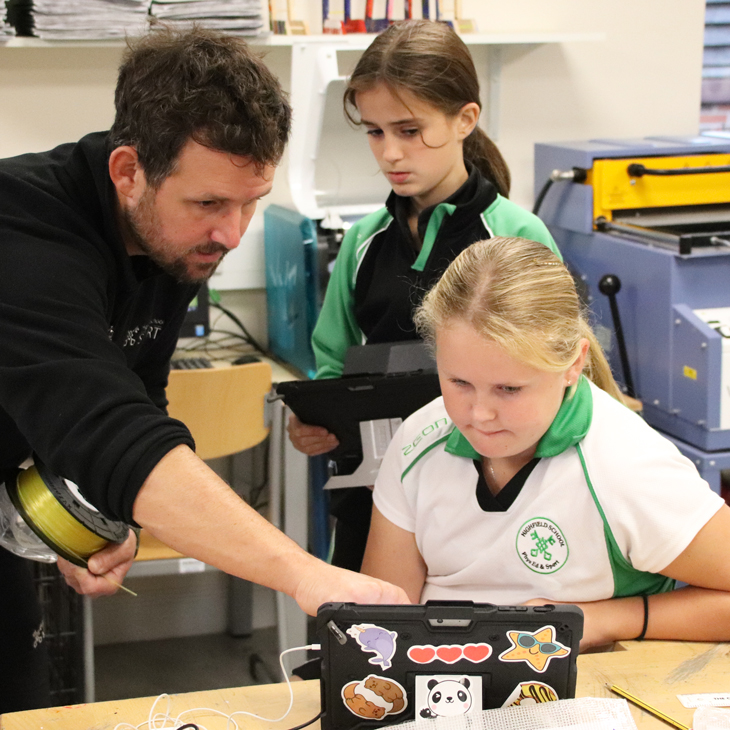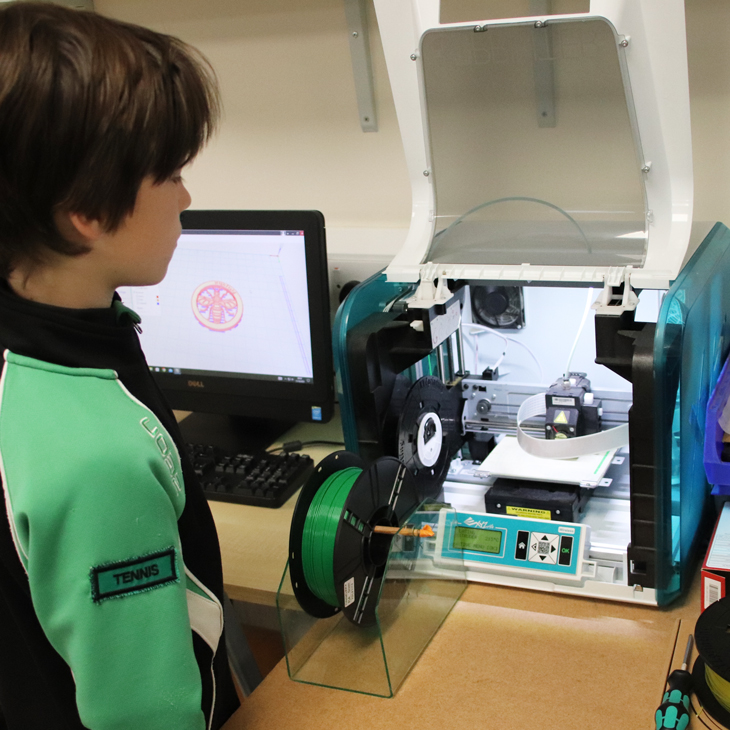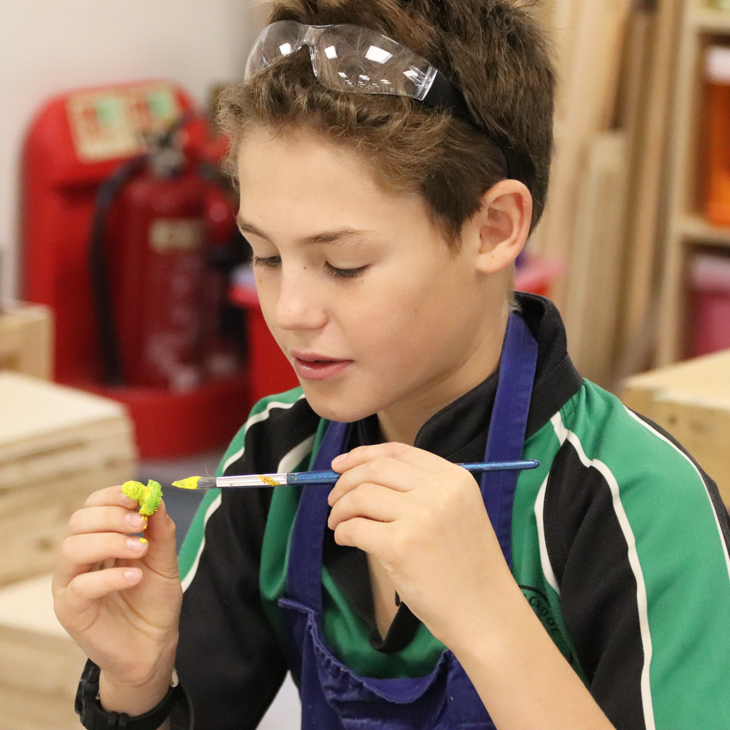 Year 7 have been designing pencil toppers to go with their tap and die stock acrylic pencil holders, which links with their project on plastics. Key skills of creativity and positivity were evident throughout as the children set their sights high as they moved deeper into this exciting project. As a result, the children enhanced their knowledge of computer-aided design and 3D design as well as sharpening their precision measuring skills.
Jamie Dew, Head of Design Technology
Hastings Picture Clearer Thanks To Battling Year 8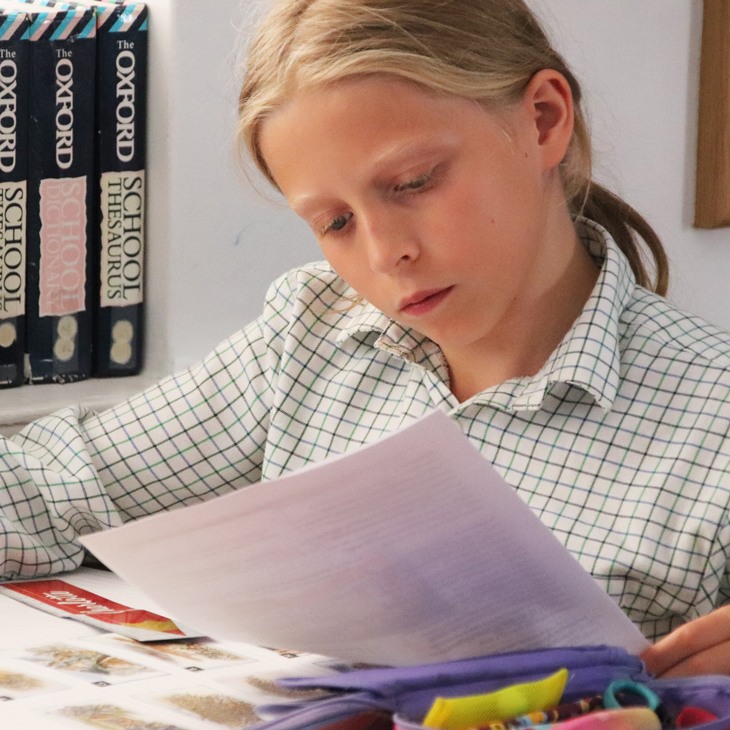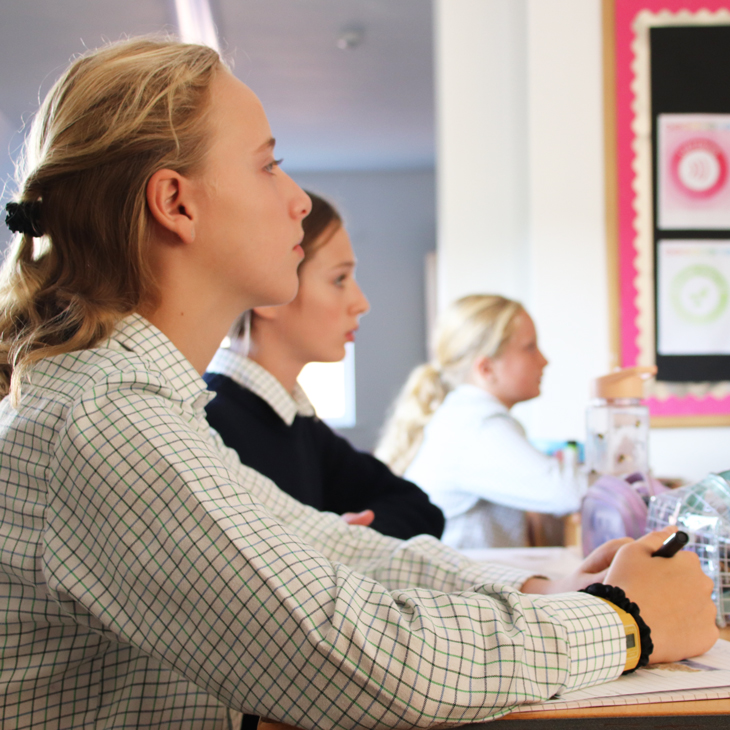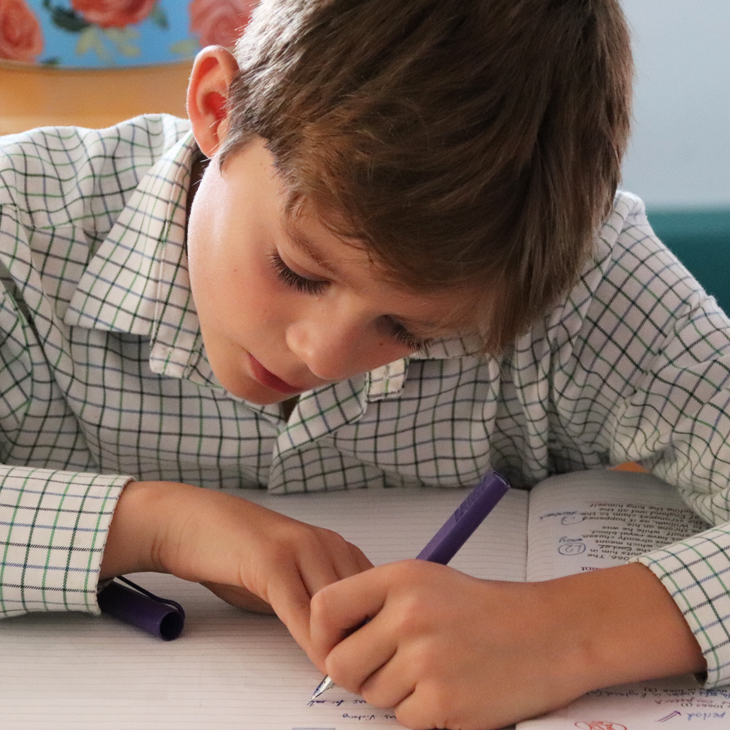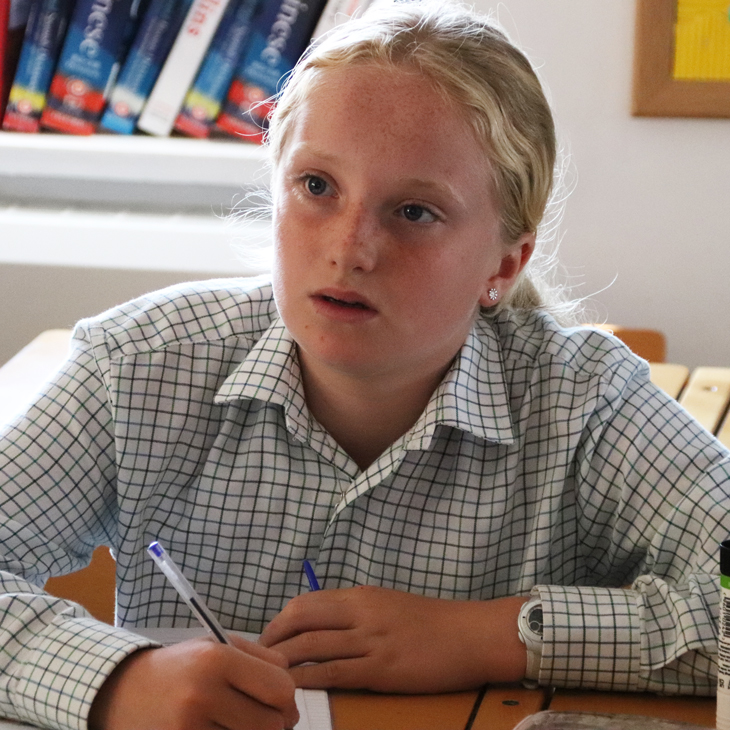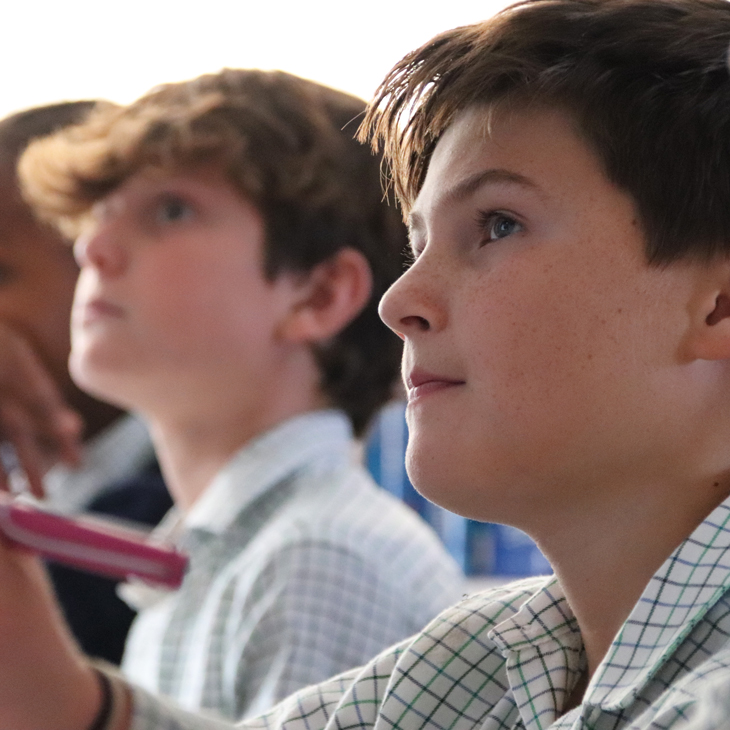 In History, Year 8 used their problem-solving skills to ascertain why William was able to win the Battle of Hastings. The major events of the battle were put in chronological order and the key turning points highlighted as the children deduced that it was mainly down to the Normans' superior strength and skill, William's better leadership, and a round of bad luck for Godwinson. The upshot was the children now face a fascinating debate – which of the three things was most important!
Mikayla Van Den Berg, Year 8 History Teacher