Nursery Children Make A Splash In The Pool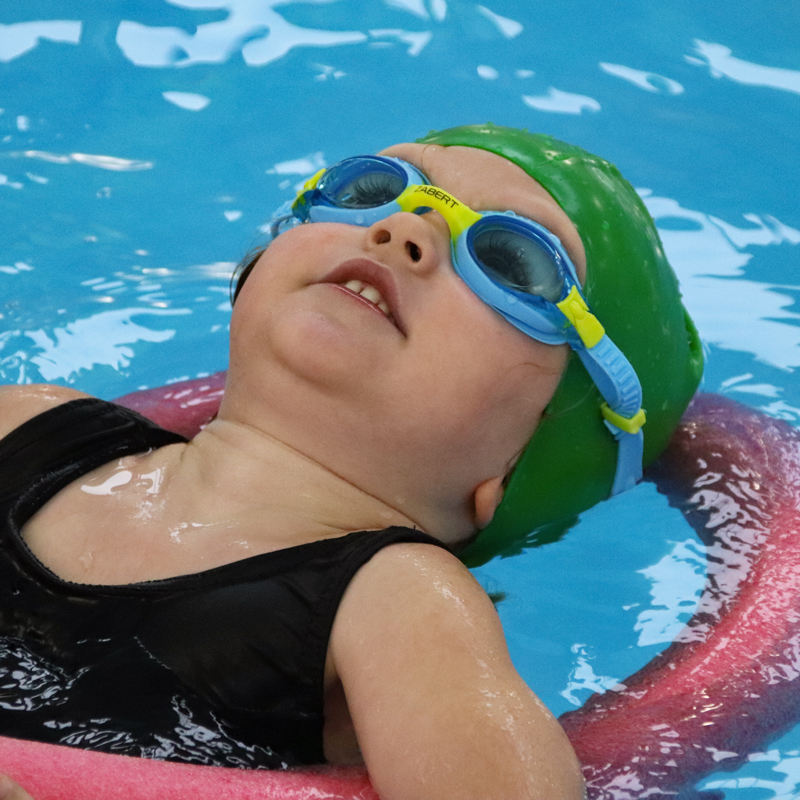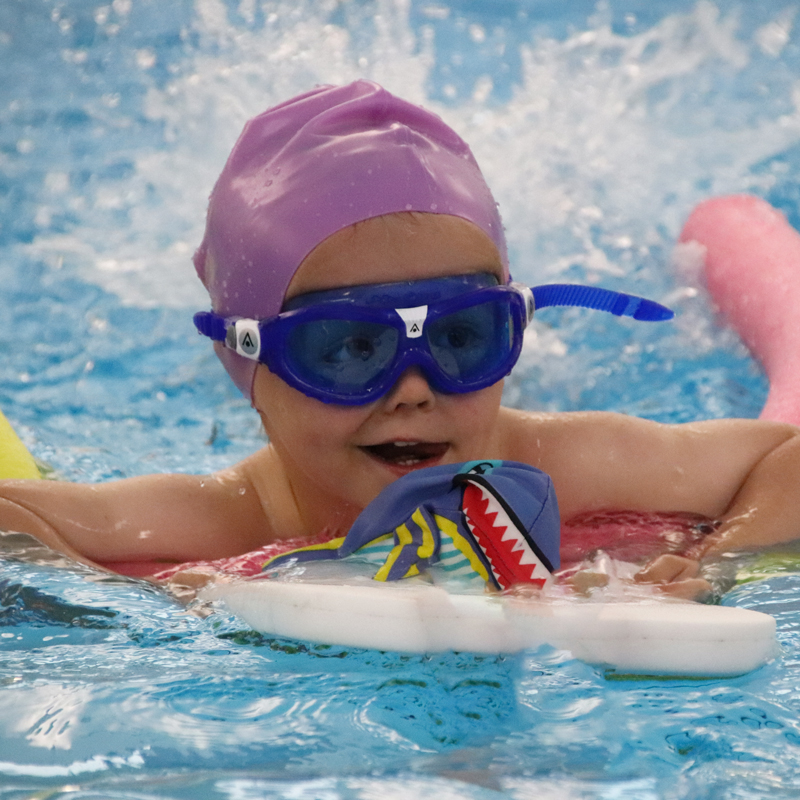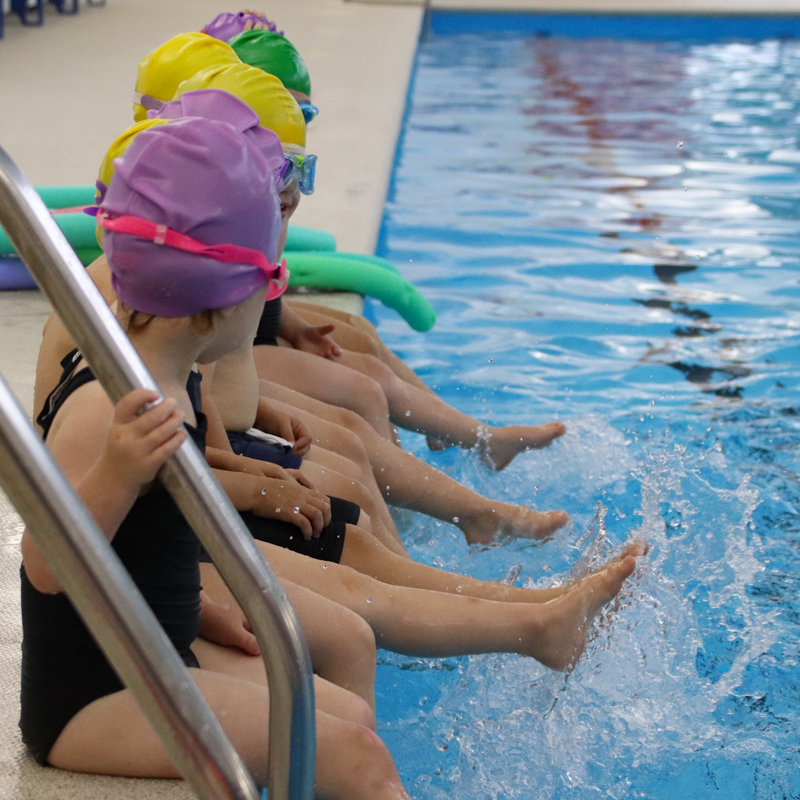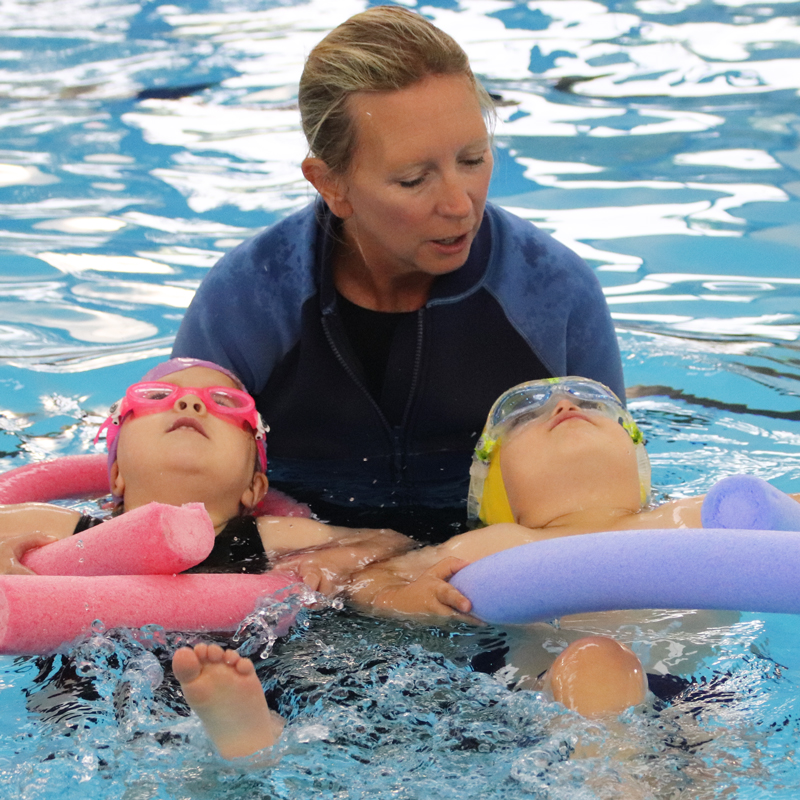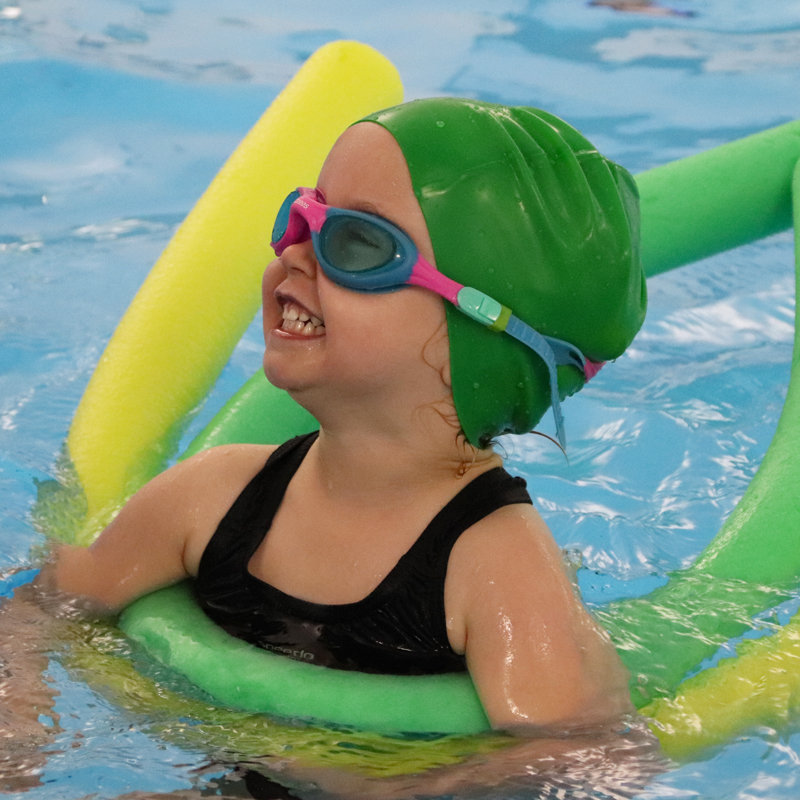 The children in Nursery enjoyed their first swimming lesson of the year. The session was planned to foster the skill of listening in order to help develop water confidence and encourage some children who had not had swimming lessons before to try something new. For some it was a challenge, but they learnt how to be courageous, overcome anxiety and enjoy new experiences as they happily splashed and played water games in the pool with their swimming teachers.
Sam Forster, Head of Nursery
Reception Calmly Focus On Their Feelings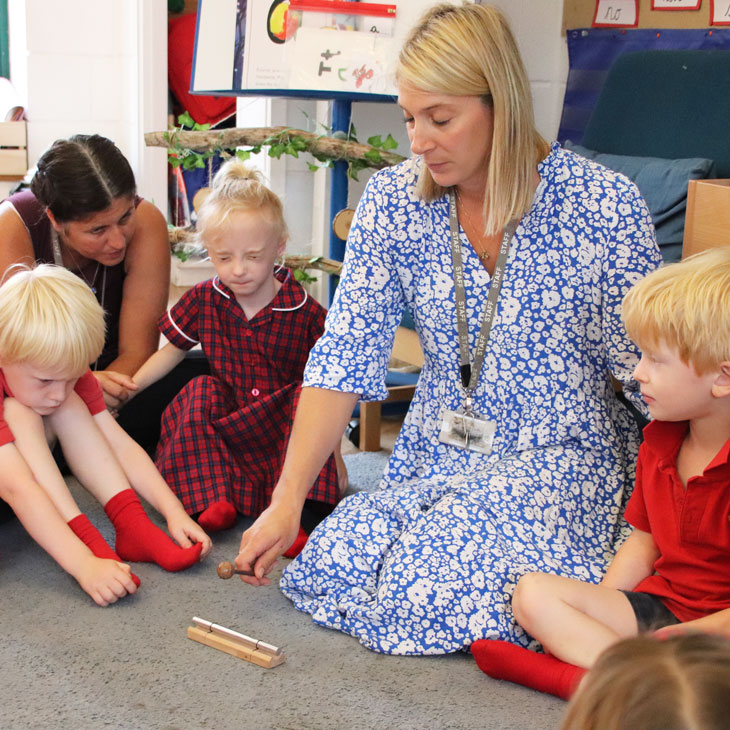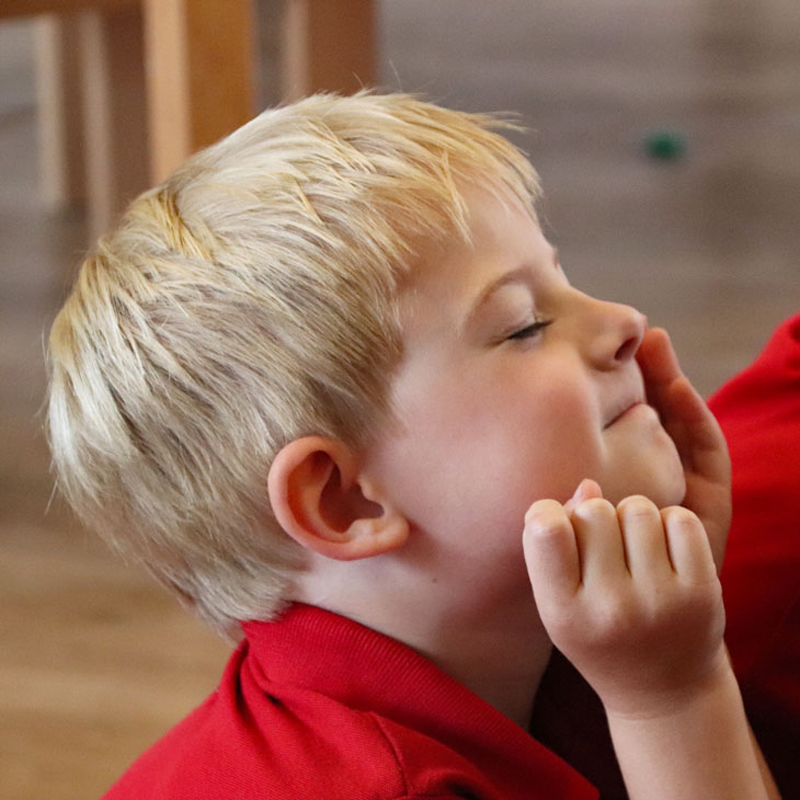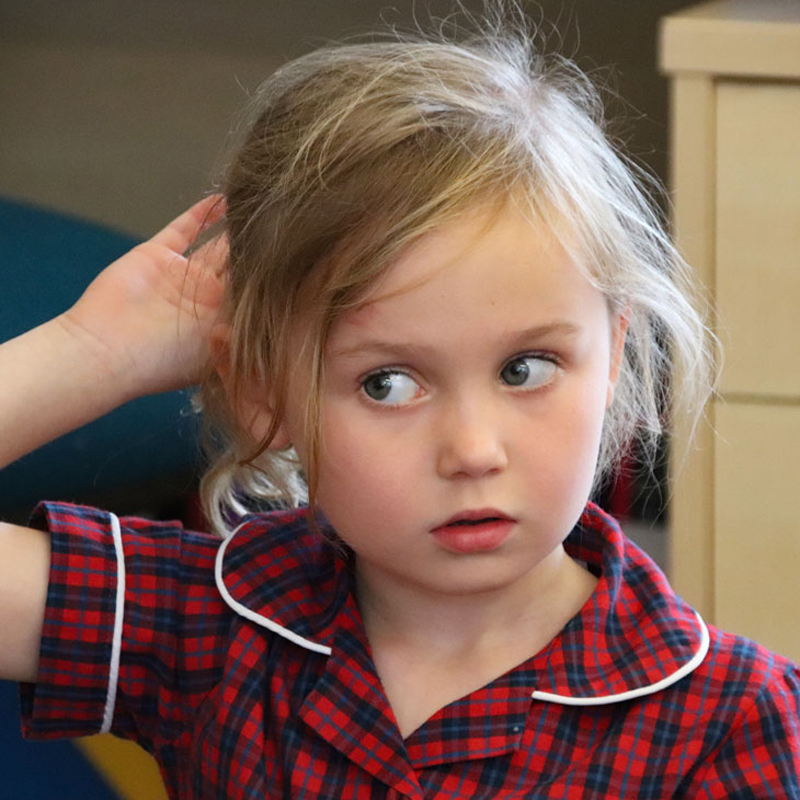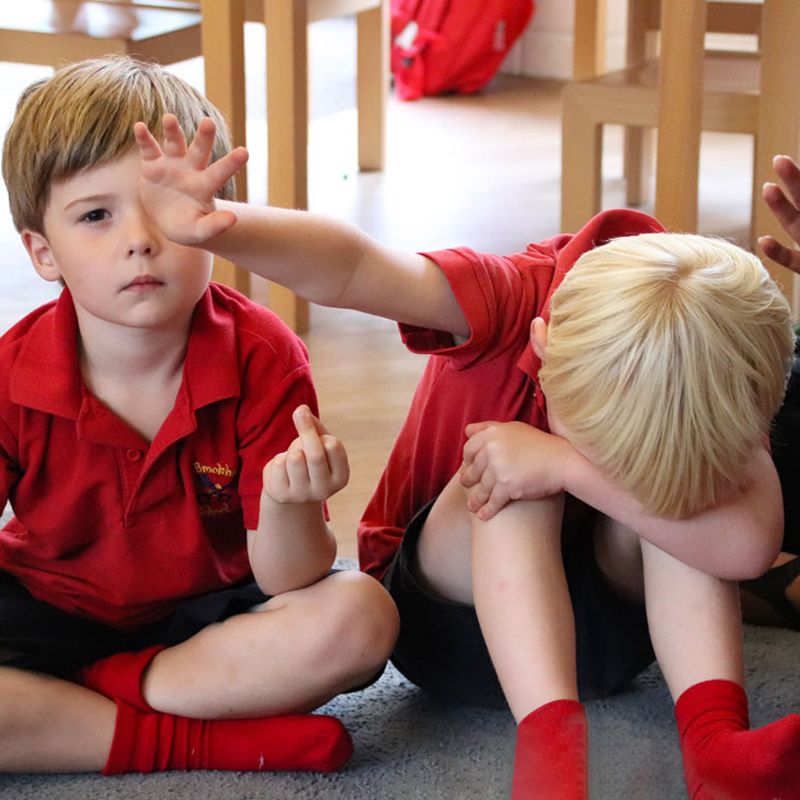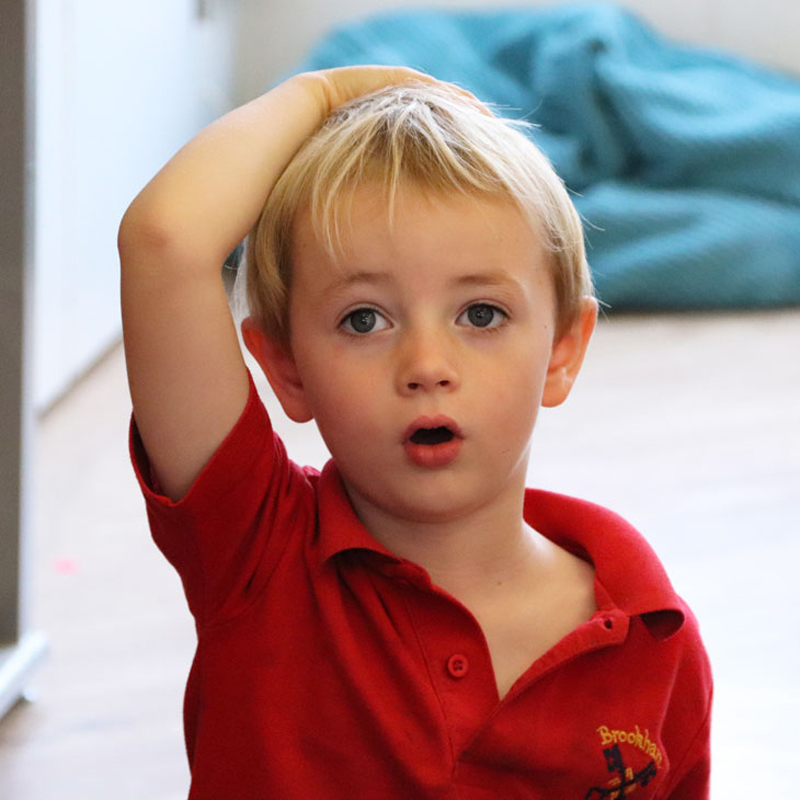 With the new academic year under way, the Reception children have been learning the importance of recognising and managing their feelings. They were encouraged to listen to our calm chime, closing their eyes and focusing on their breathing and how they were feeling in that moment. The children then shared their experiences with their friends and it was a delight to see their kindness as they thought of ways to support each other.
Rosie Snagge, Reception Class Teacher
Year 1 Book In For Some Literary Problem Solving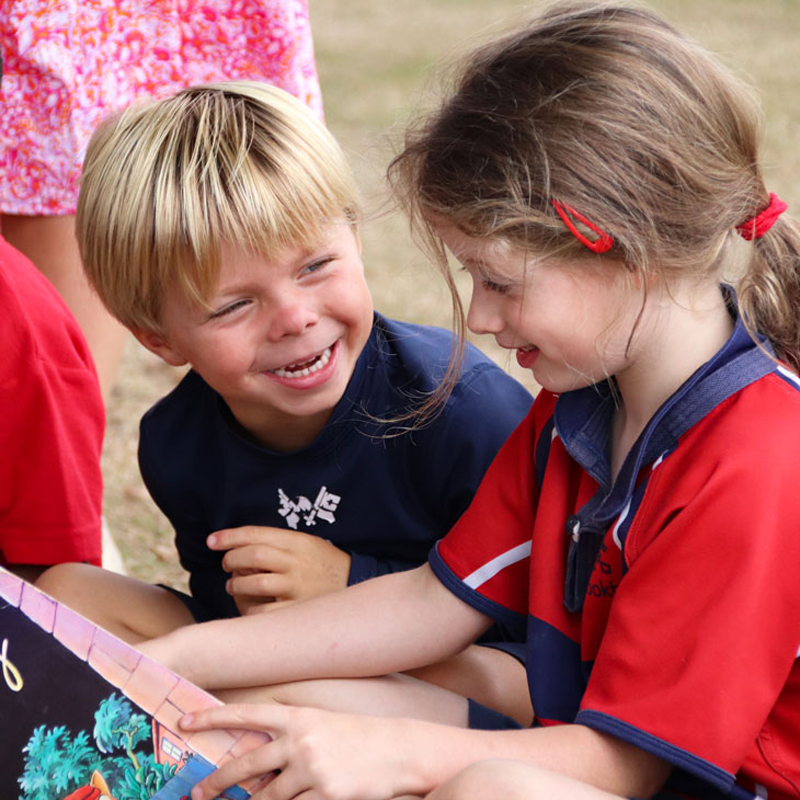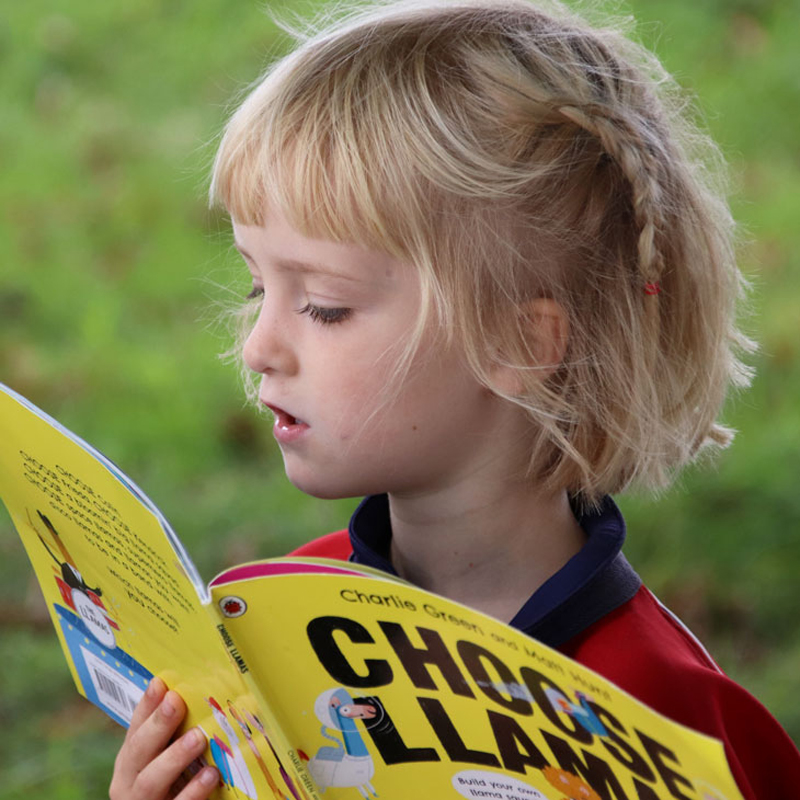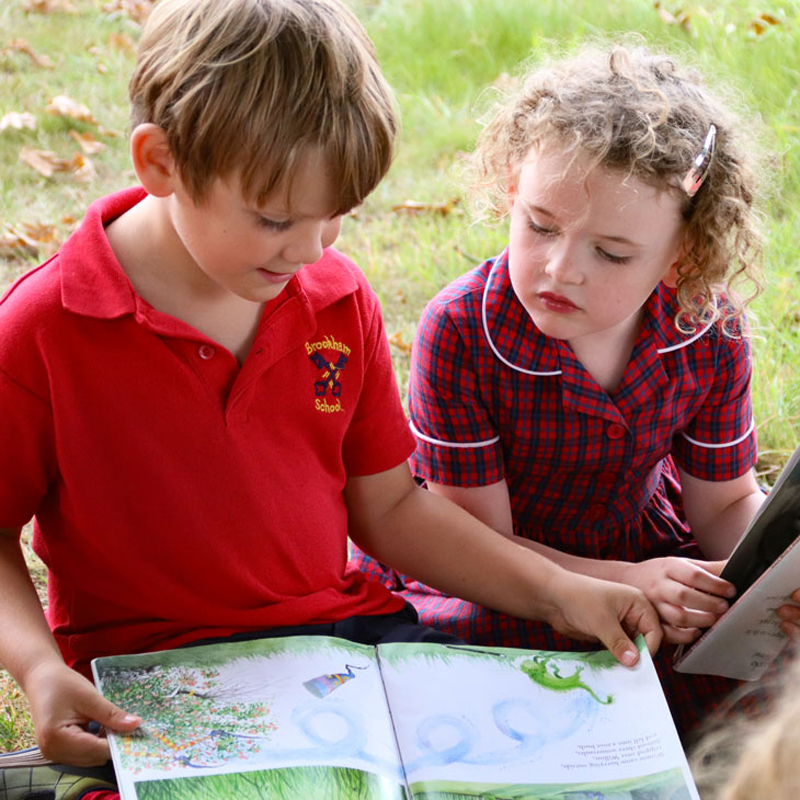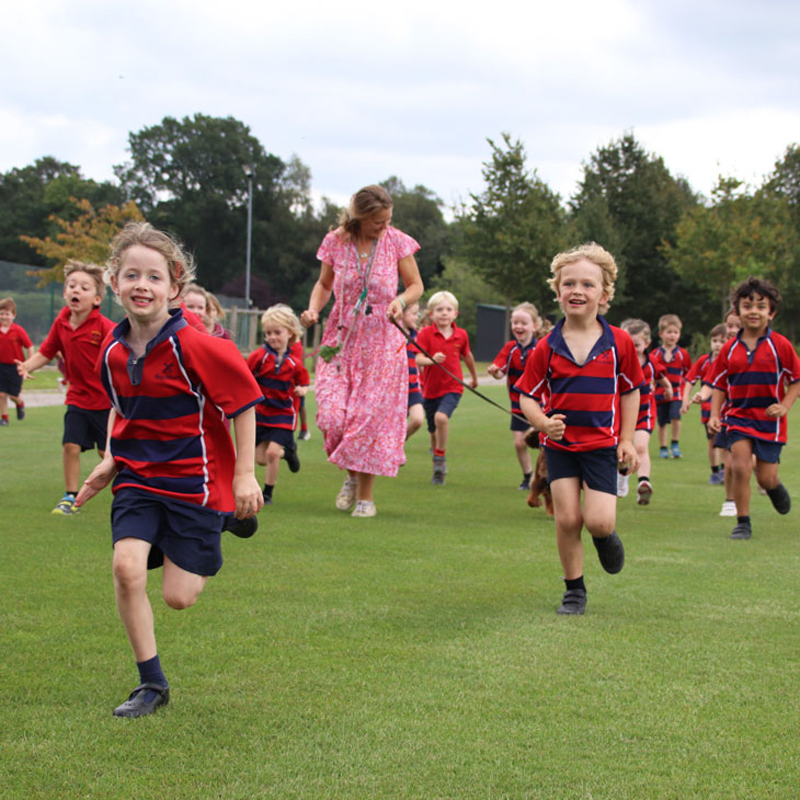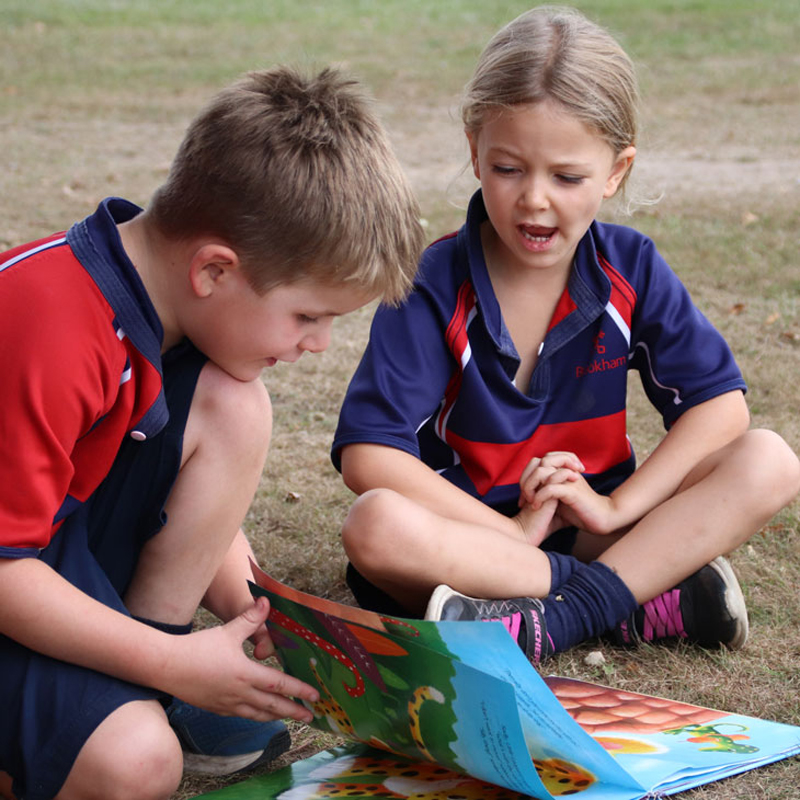 Year 1 were set the learning objective of appreciating the value of books; participating in class discussion around Julia Donaldson's children's favourite The Detective Dog and making links between the book and our school library. Bringing the task to life, the children had to solve the problem of finding a dog who could sniff out some missing books and their teaching assistants, something they did with a little help from Mrs Wilkes and her trusty pooch. The result was a huge amount of enthusiasm for visiting the library and choosing their own weekly books for the first time and reading in the great outdoors!
Rebecca Lane, Year 1 Class Teacher
Maths Really Adding Up For Year 2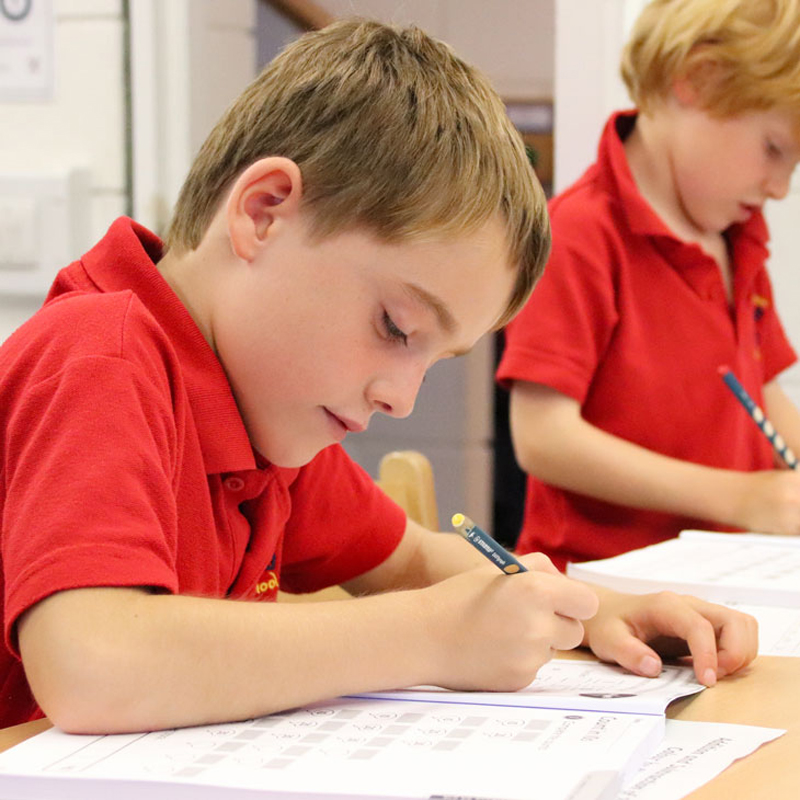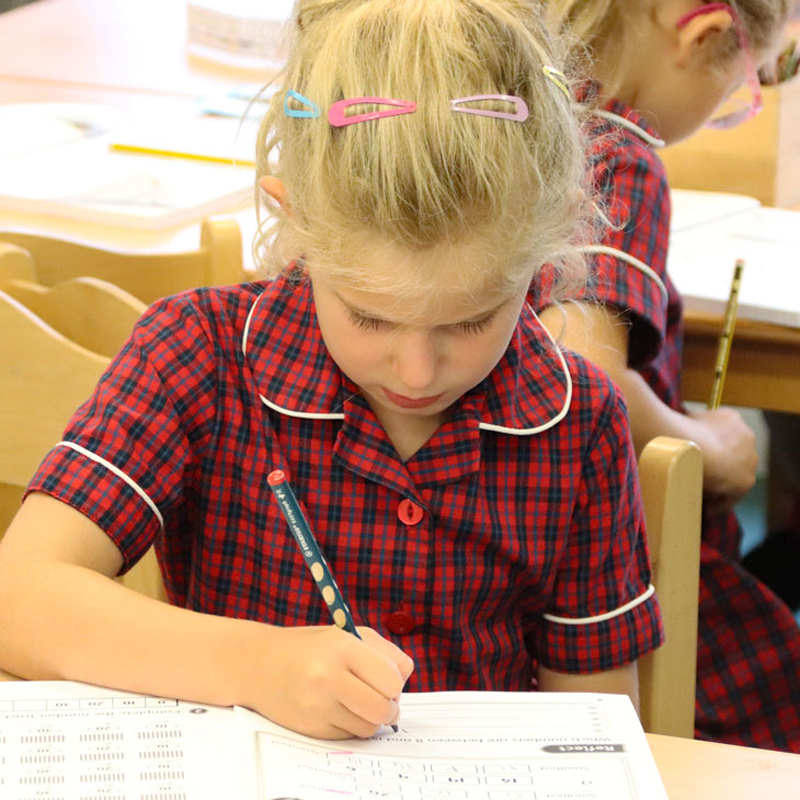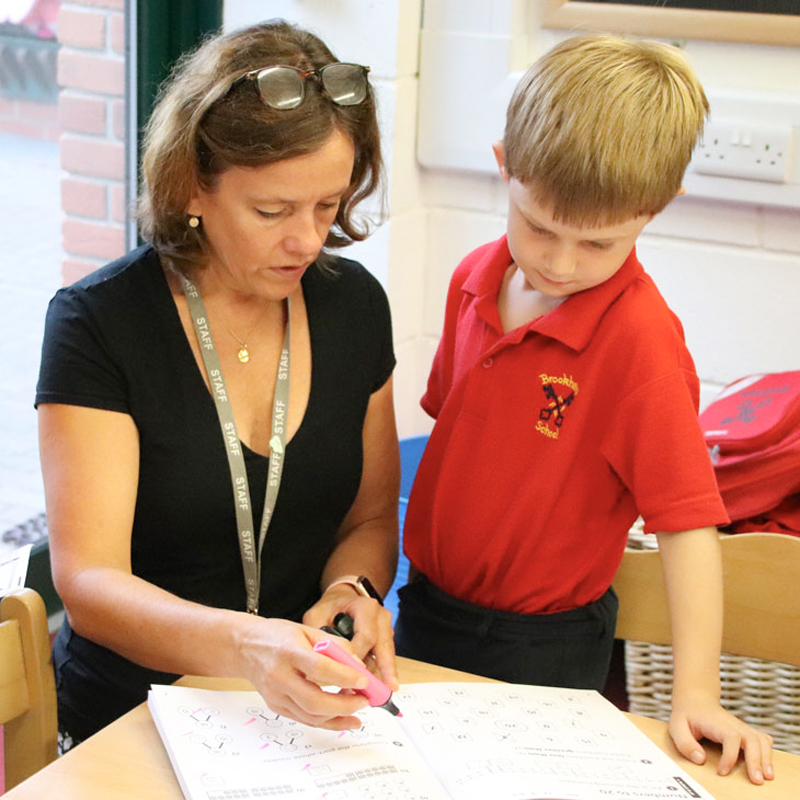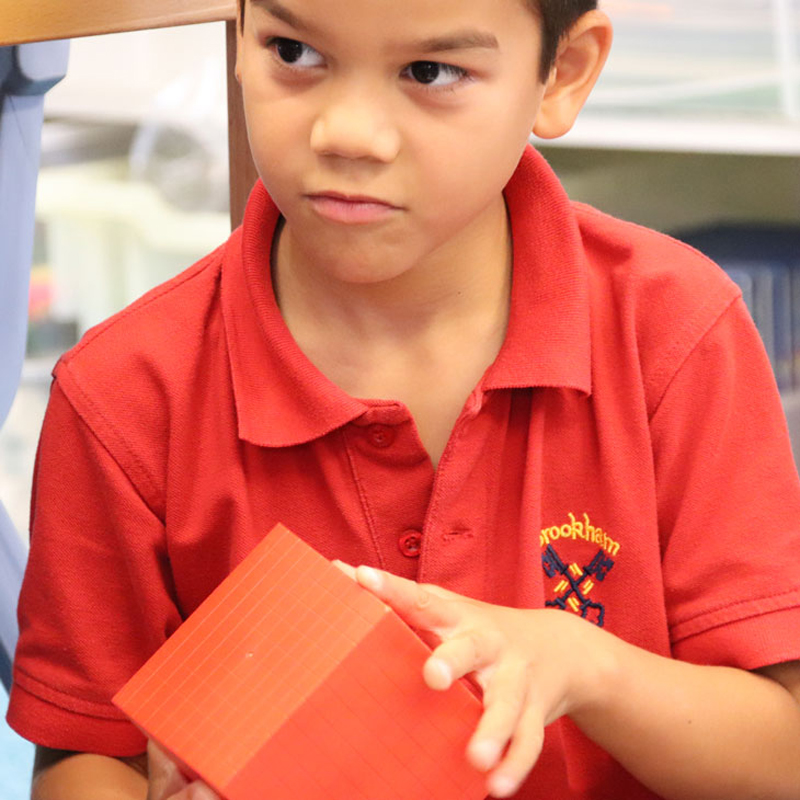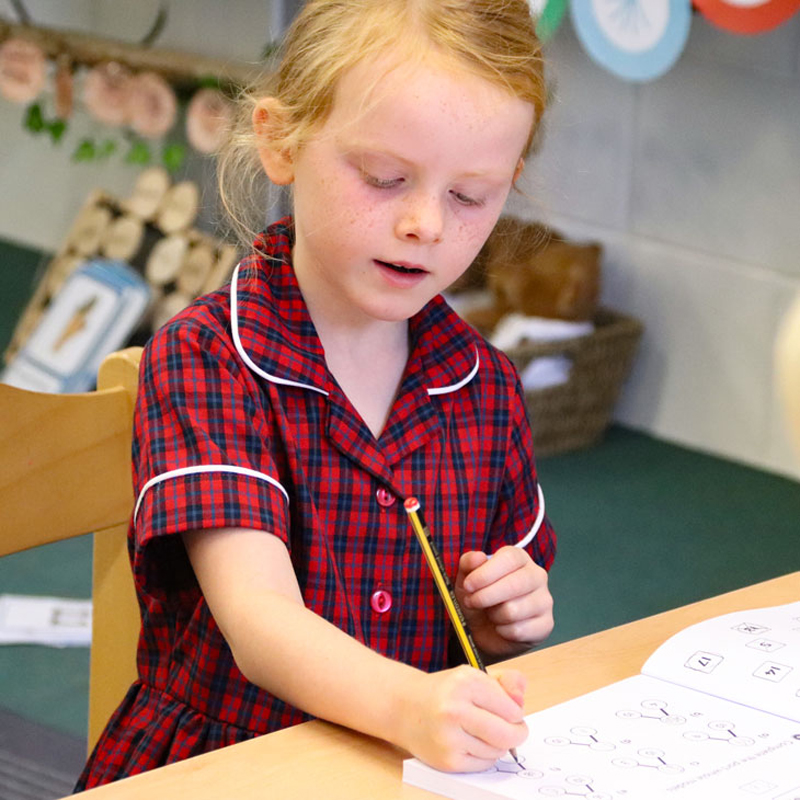 The essential skill of problem solving was at the heart of Year 2's first Maths challenge of the new school year. Tackling number and place value up to 100, the children pondered techniques to identify quickly whole numbers and learn to partition into tens and ones, and they enjoyed using part-whole models to find missing numbers. Year 2 certainly rose to the challenge, gaining the confidence to order, compare and make links with numbers, while getting to grips with worded problems was also an aspect of the lesson they enjoyed.
Charlie Millsom, Head of Year 2
Patient Year 3 Hone Their Listening Skills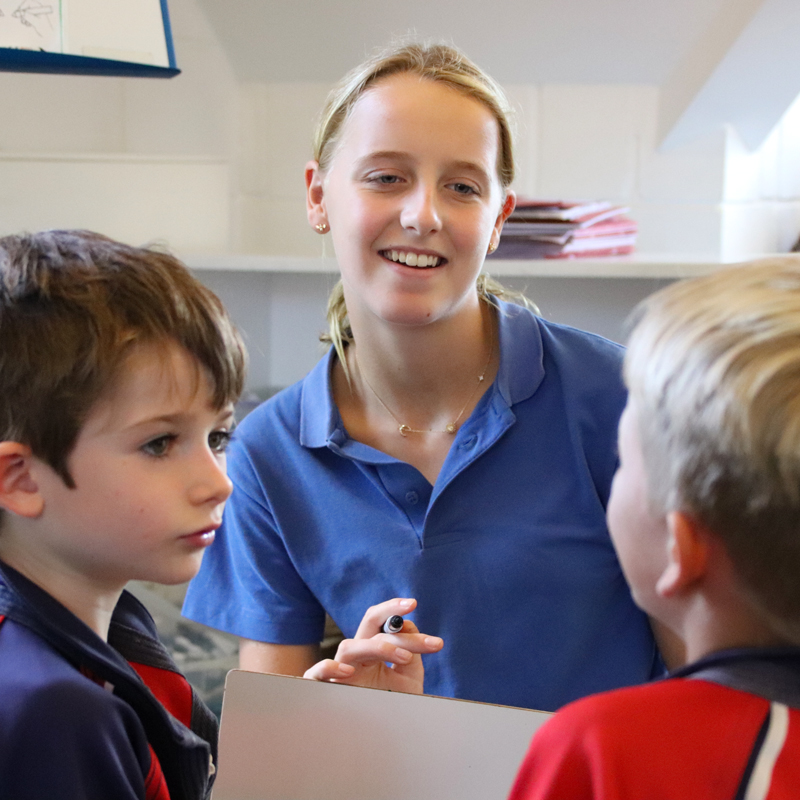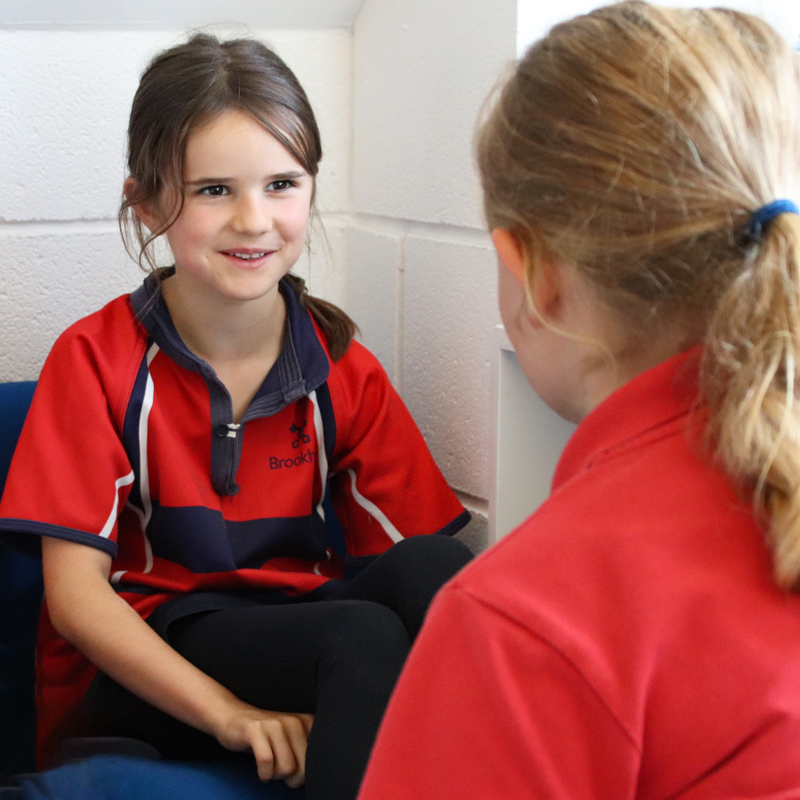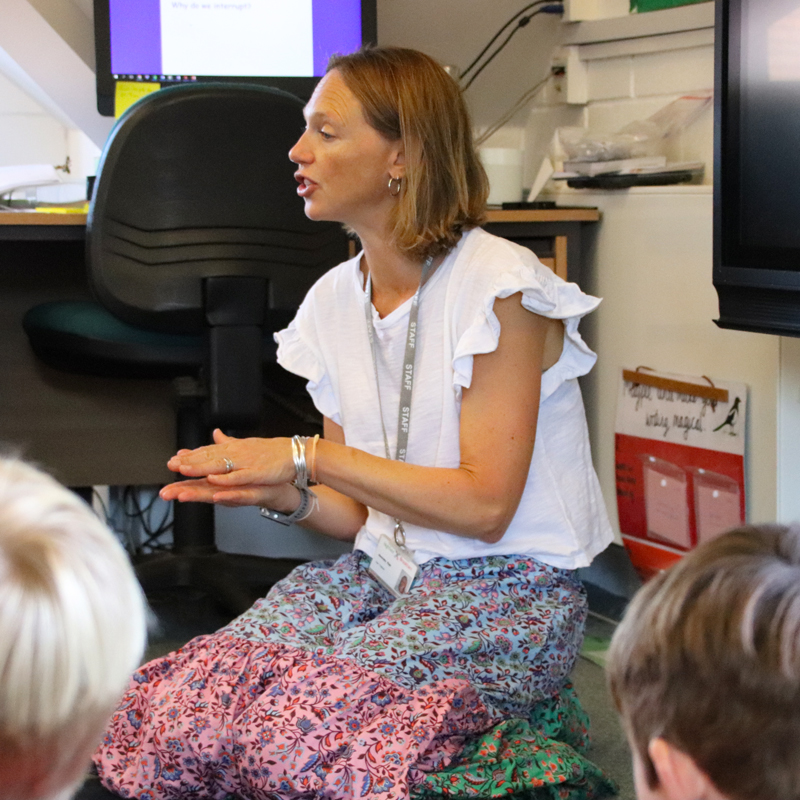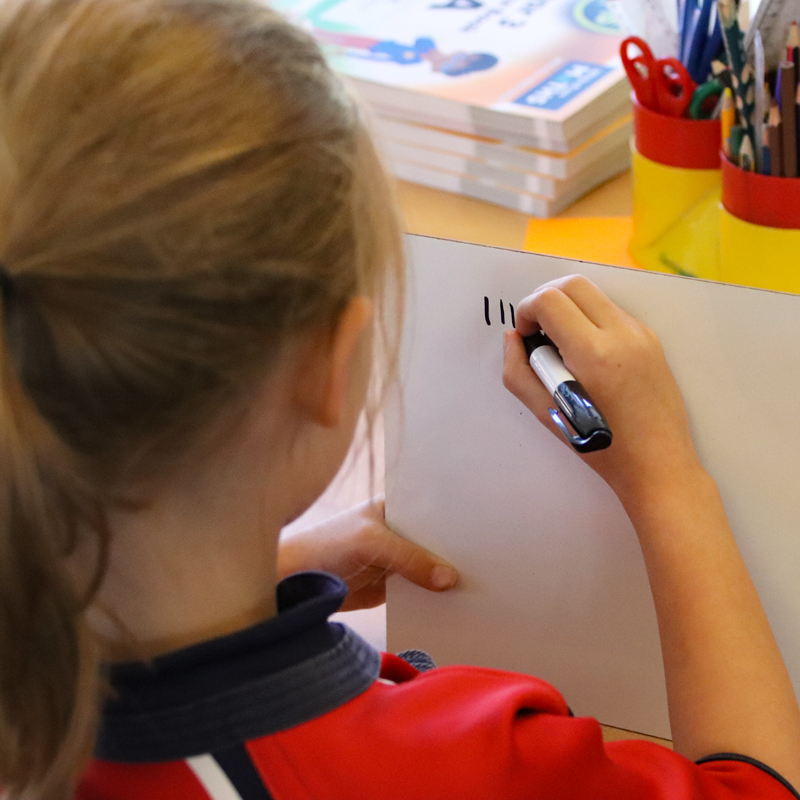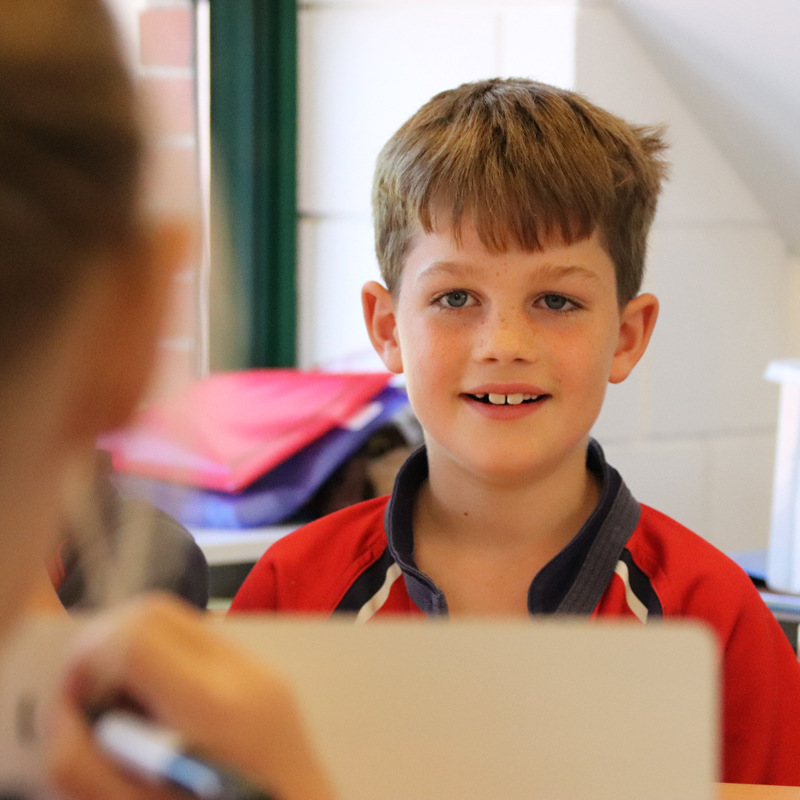 In Year 3, we have been thinking about what it means to actively listen, by not just receiving information but thinking about it at the same time so that we understand what is being said. With a focus on what it means to interrupt and why should we avoid it, the children discussed the positive and less-positive reasons for interrupting. In small groups, the children were challenged to have a conversation about what a great party would look like, with one of them taking on the role of observer to monitor the instances of interruptions.
Henrietta Platt, Year 3 Class Teacher
Year 4 Take Step Back In Time To 1939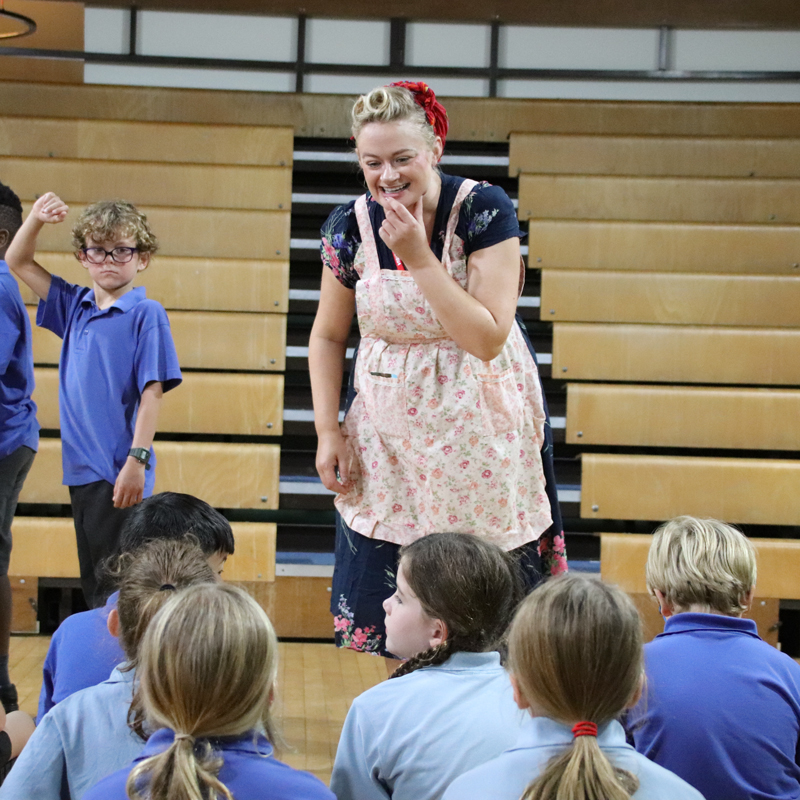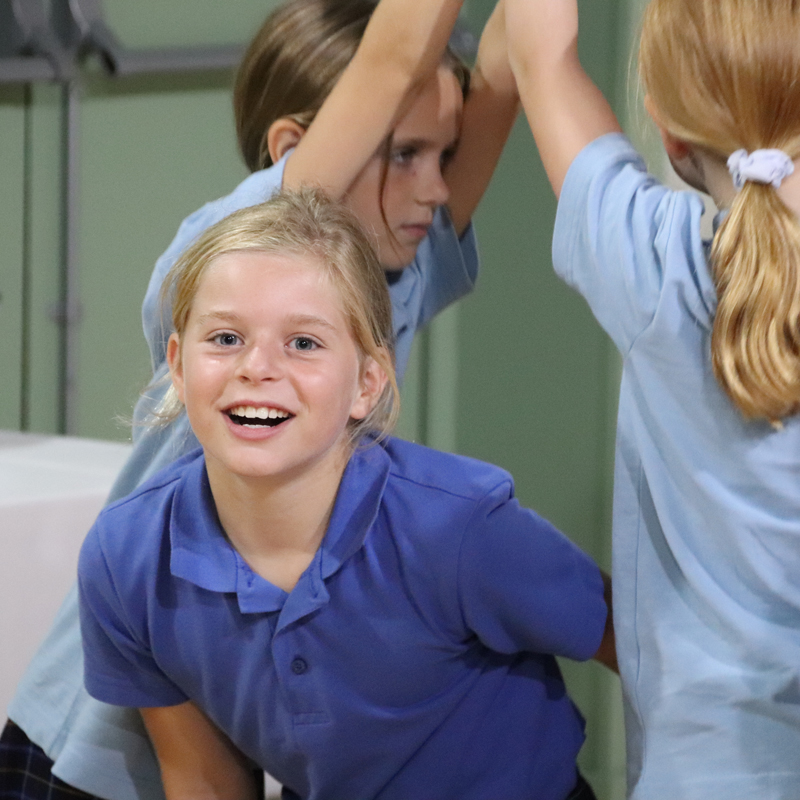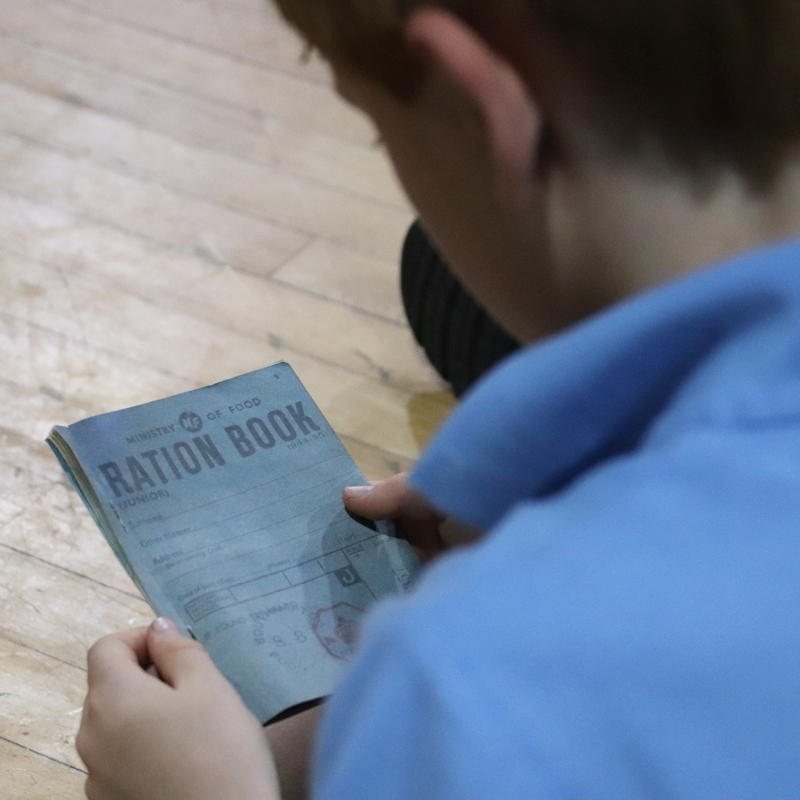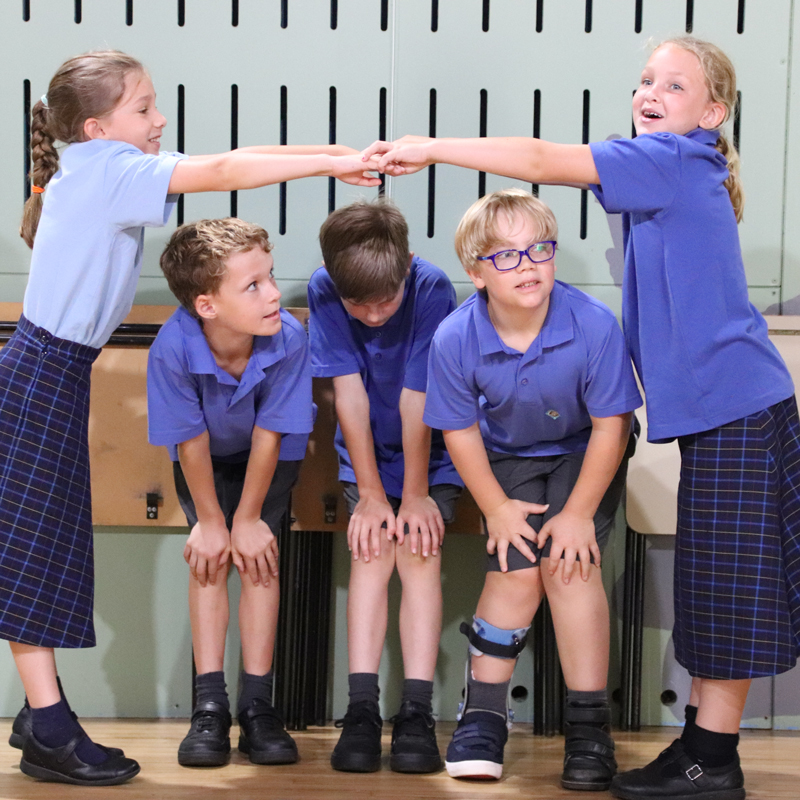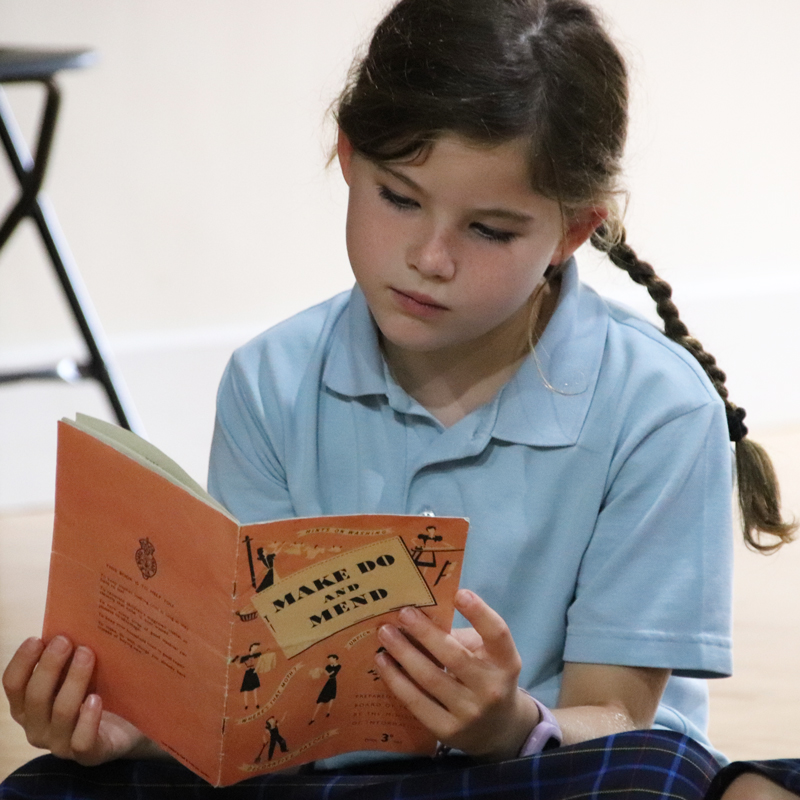 Teamwork, creativity and listening skills were to the fore this week as Year 4 took a trip back in time to 1939. In a wonderful workshop which focused on the outbreak of the Second World War and evacuation, complete with spirit-lifting wartime songs, 'Polly' explained how, as the mother of two school-age boys, she had to send her children to Devon to keep them safe away from the German bombing raids. Year 4 worked in groups as they pondered various elements of an evacuee's life, including using their bodies to form items that an evacuee may find useful in their suitcase while away from home.
Louise Doven, Year 4 Class Teacher
Year 5 Have Got Learning All Mapped Out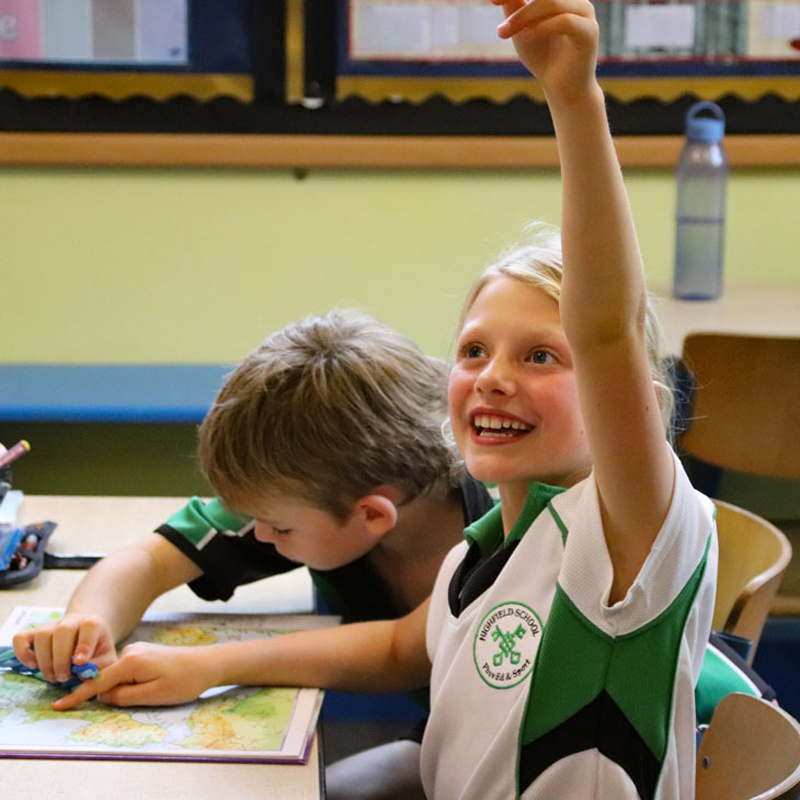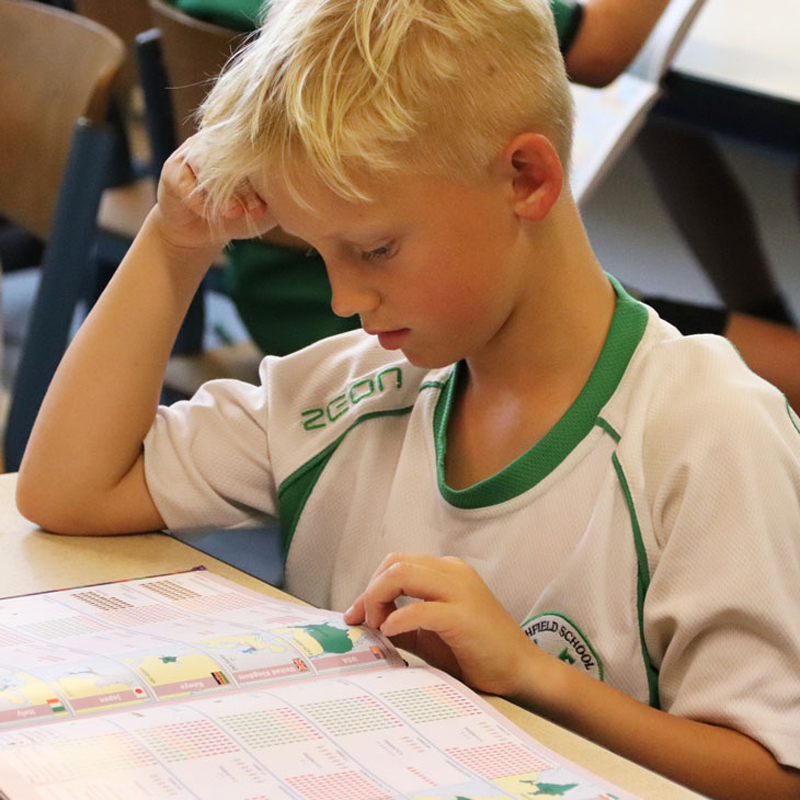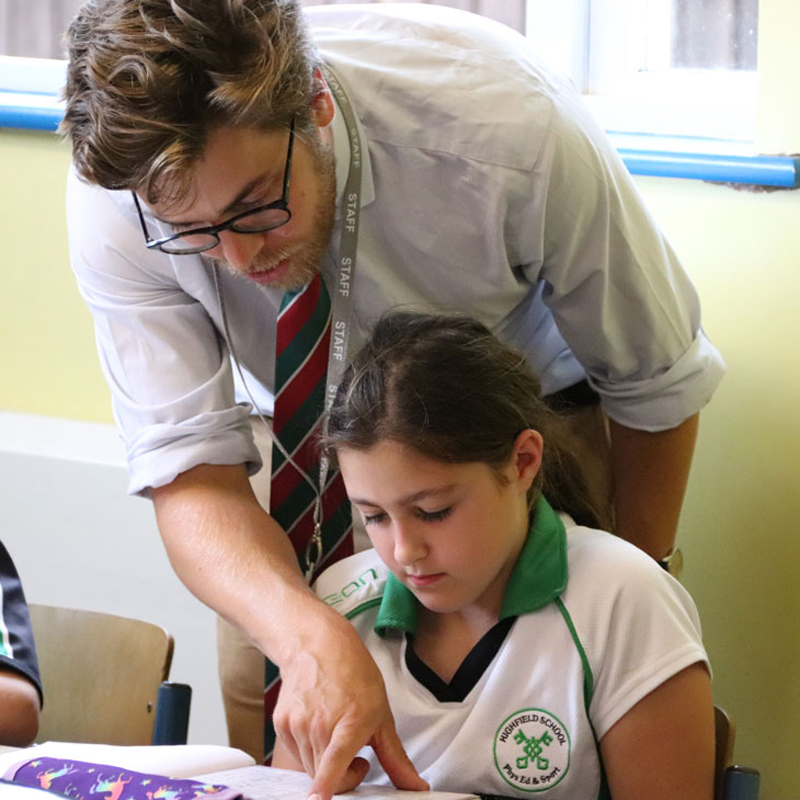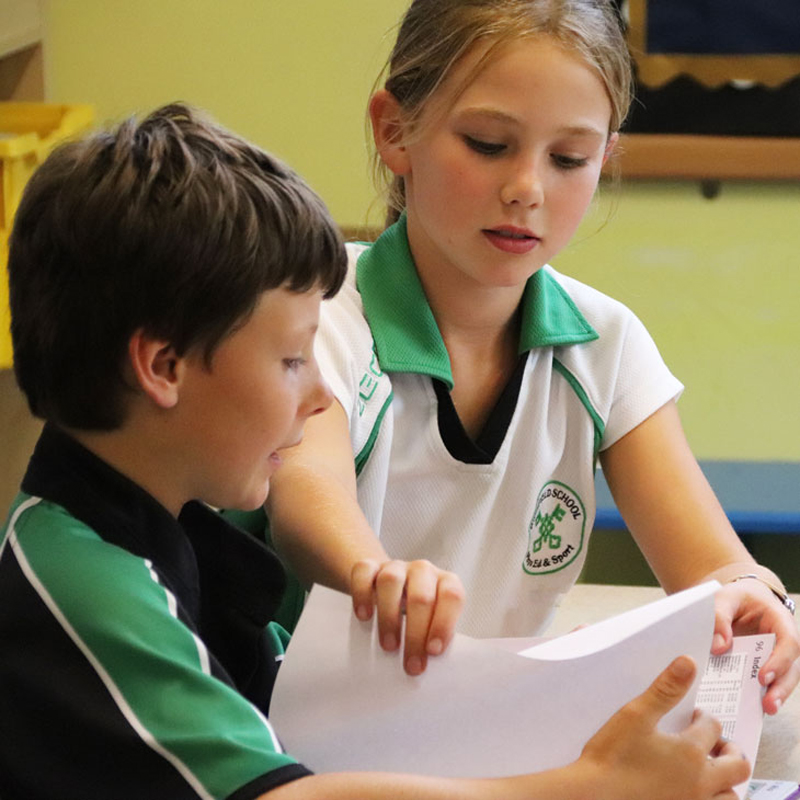 Year 5 were working on their global location knowledge this week. They displayed great problem-solving skills as they encountered atlases for the first time, using the index to find various countries and their capitals. There was much enthusiasm and competitiveness in expanding their geographical knowledge.
Ed Elgood, Year 5 Class Teacher
Visionary Year 6 Have Designs On Creative Work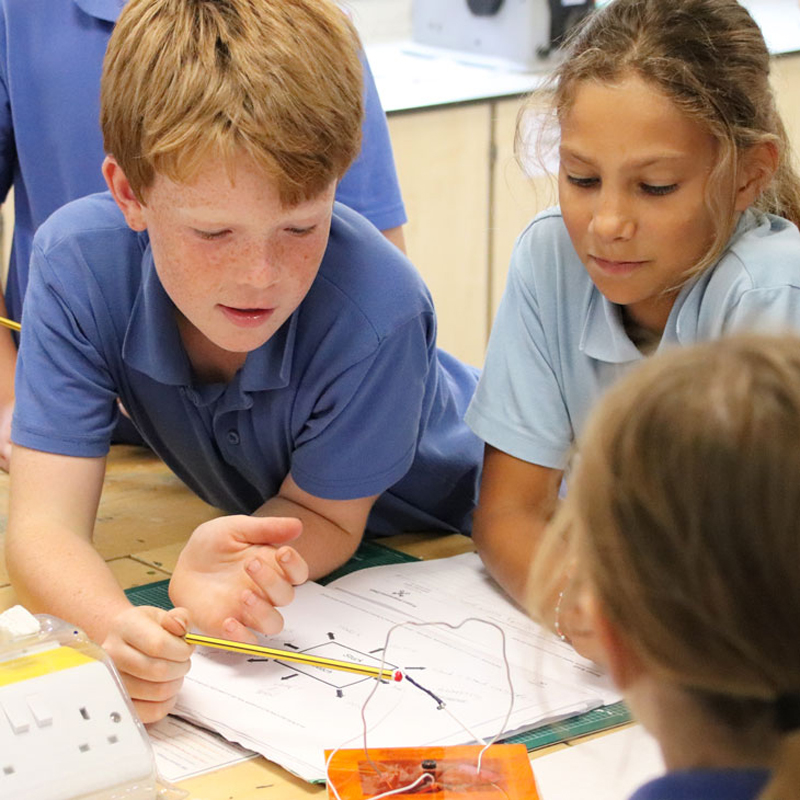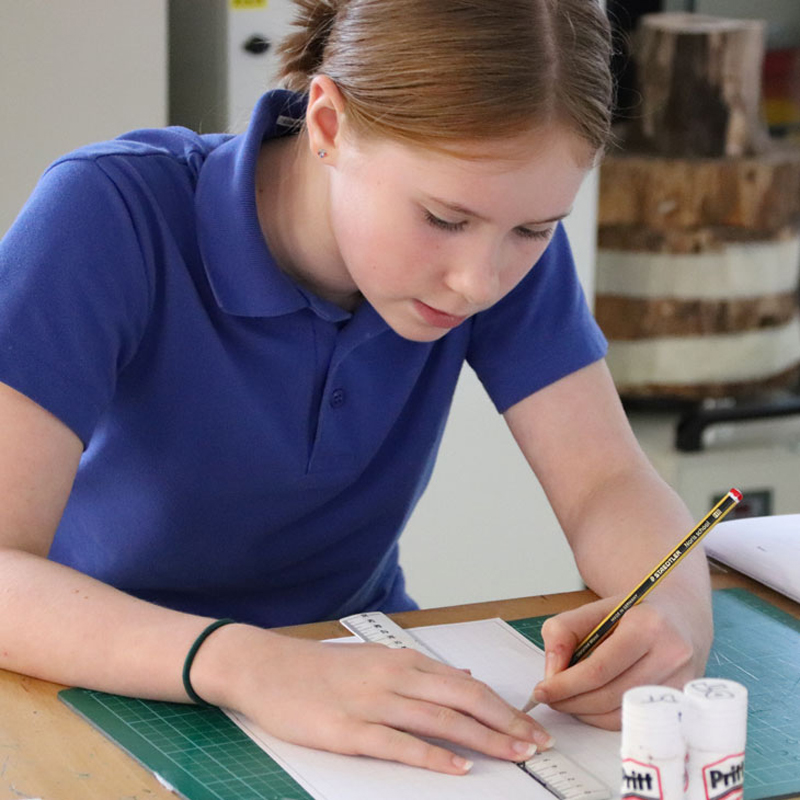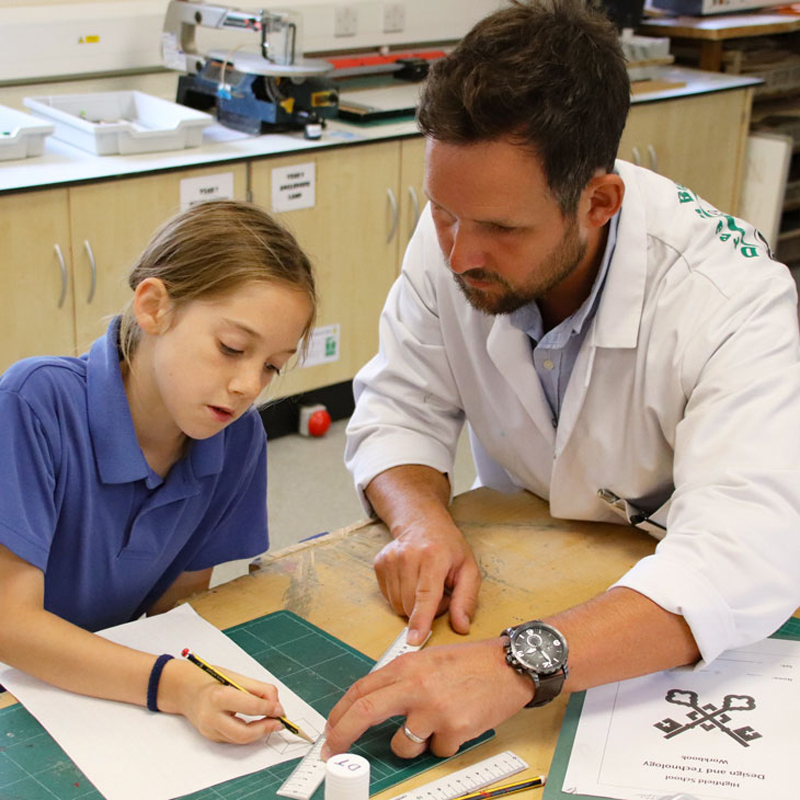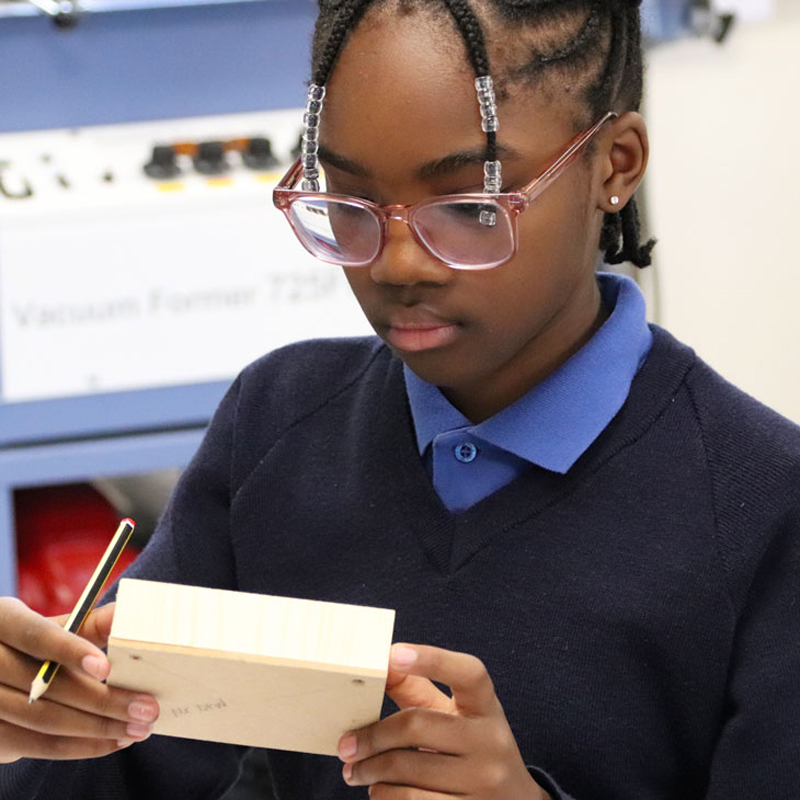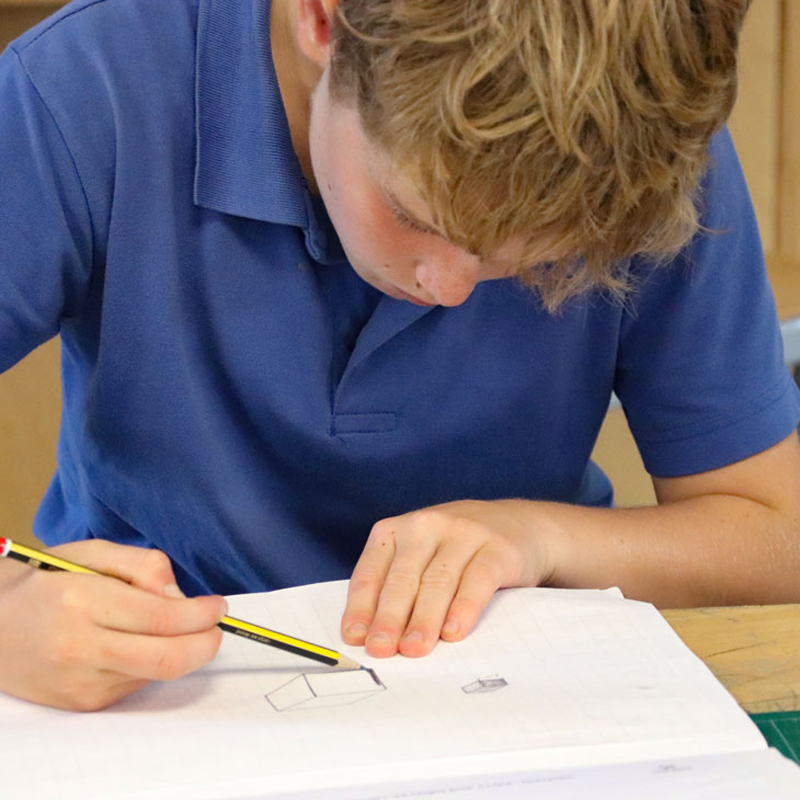 Inventive Year 6 considered symmetry and perspective as they produced a vision board for their steady-hand game. Listening, creativity and aiming-high skills came into play as the children used an array of sketching materials as well as producing quality 3D design work. The result was that Year 6 worked really well and displayed great aptitude for independent thinking during technical drawing and implementing the accuracy of shading to form their 3D shapes.
Jamie Dew, Head of Design Technology
Year 7 Go With The Flow At Juniper Hill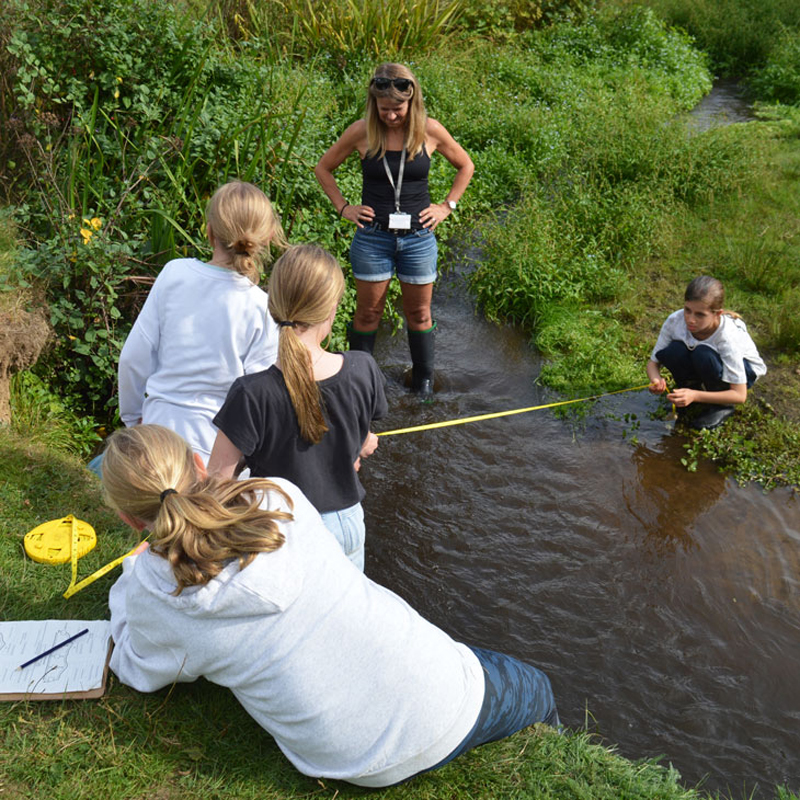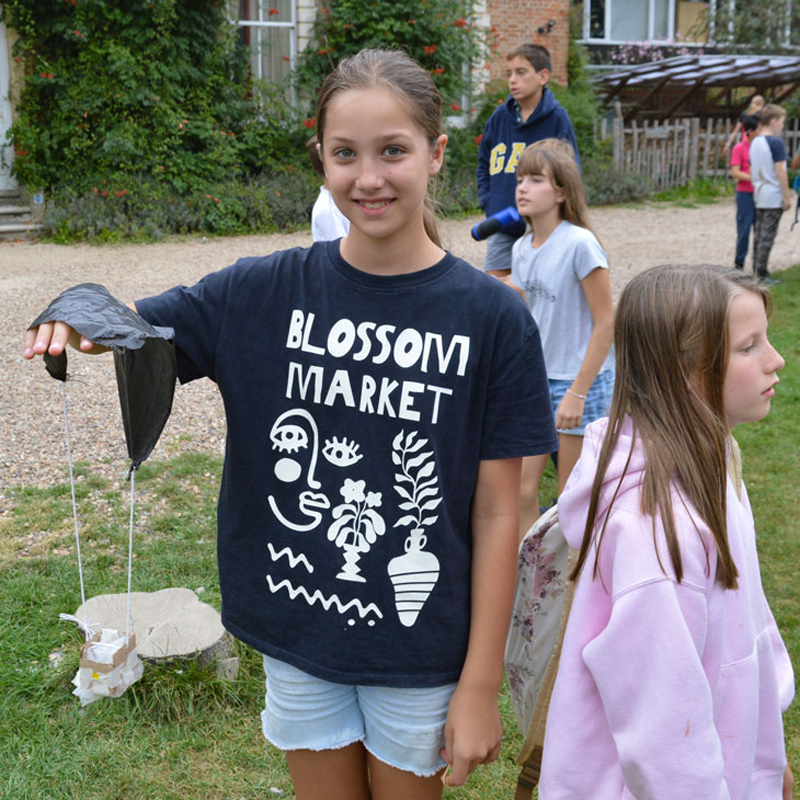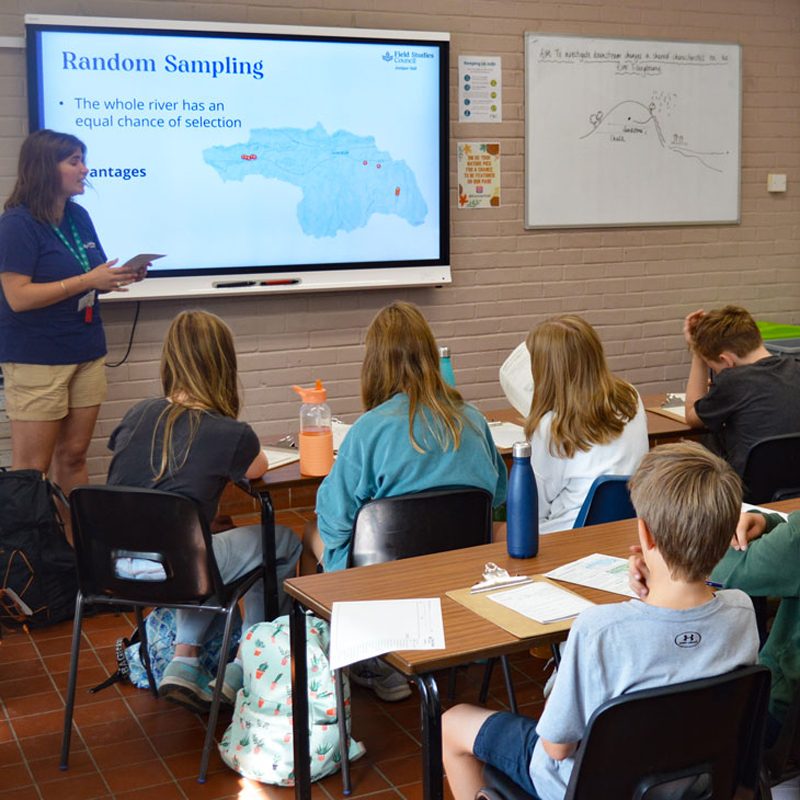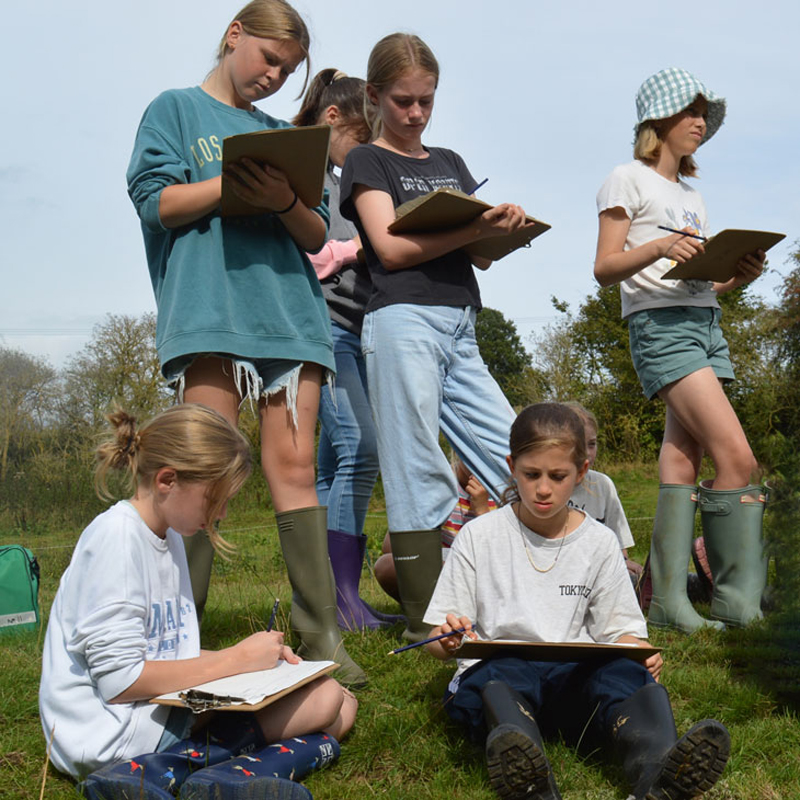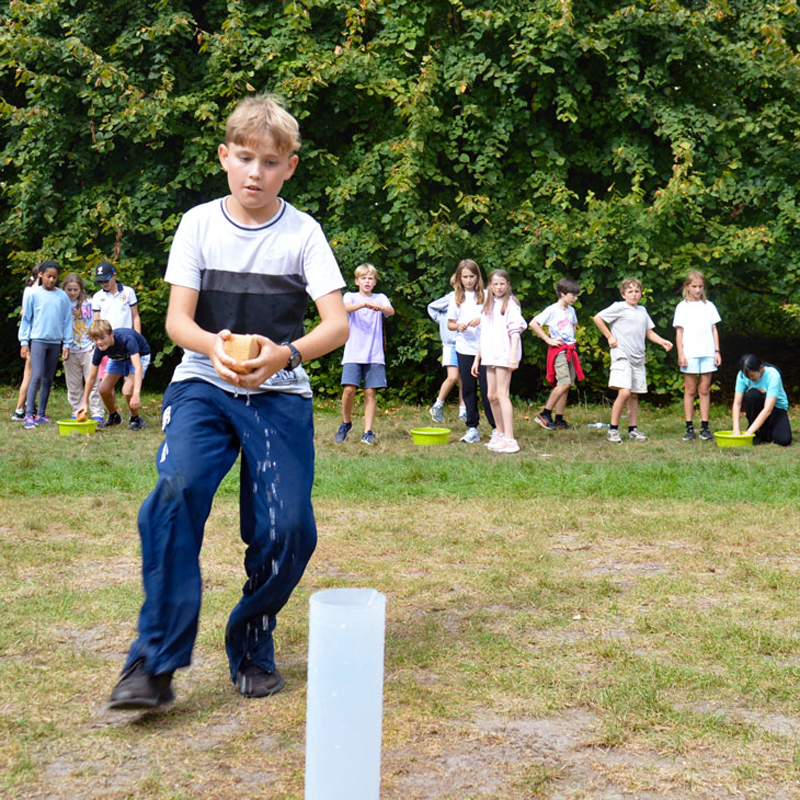 Year 7 enjoyed a one-night residential this week, focused on two areas – geography river studies and teamwork. The trip to Juniper Hill in Dorking allowed the group to sharpen their collaborative skills throughout the visit, working together to collect and record primary data from numerous river sites and work through various challenges such as orienteering and the creative 'egg-drop challenge'. It was wonderful to see the group come together and take full advantage of this opportunity to develop further a range of essential skills.
James Figgis, Head of Upper Prep
Home Is Where The Heart Is For Year 8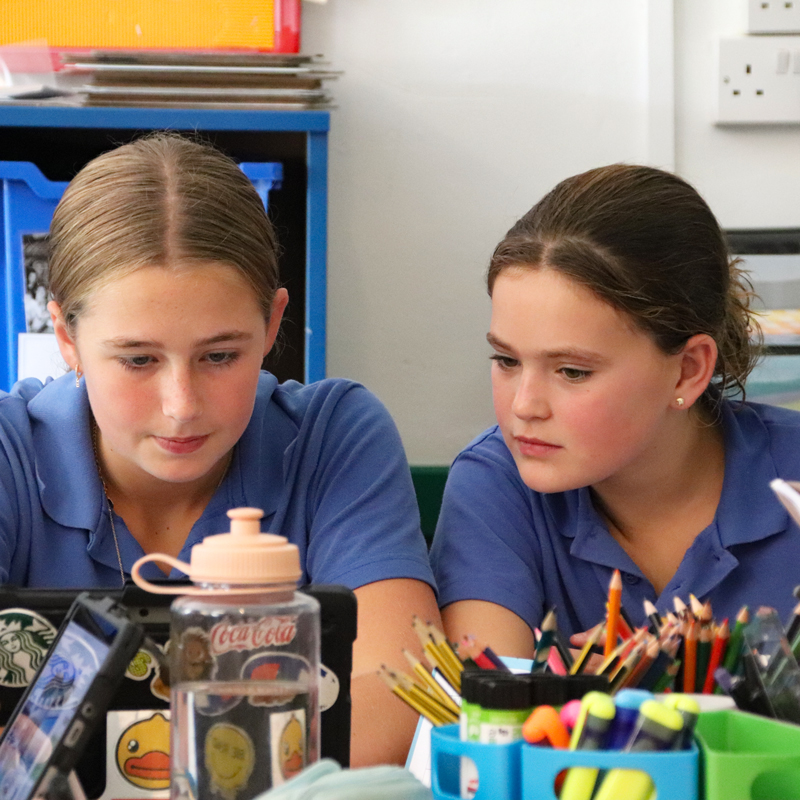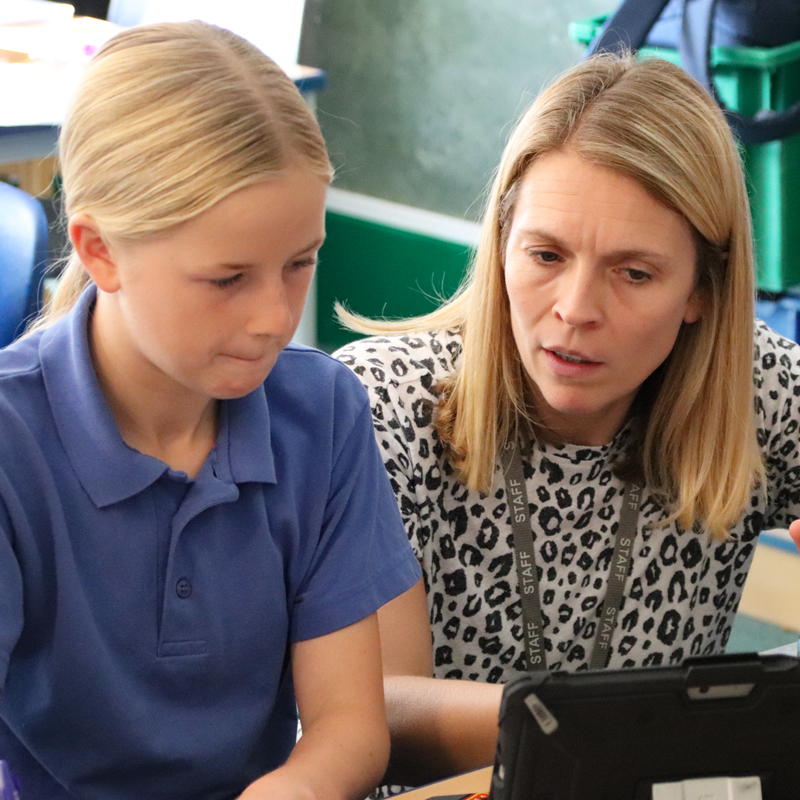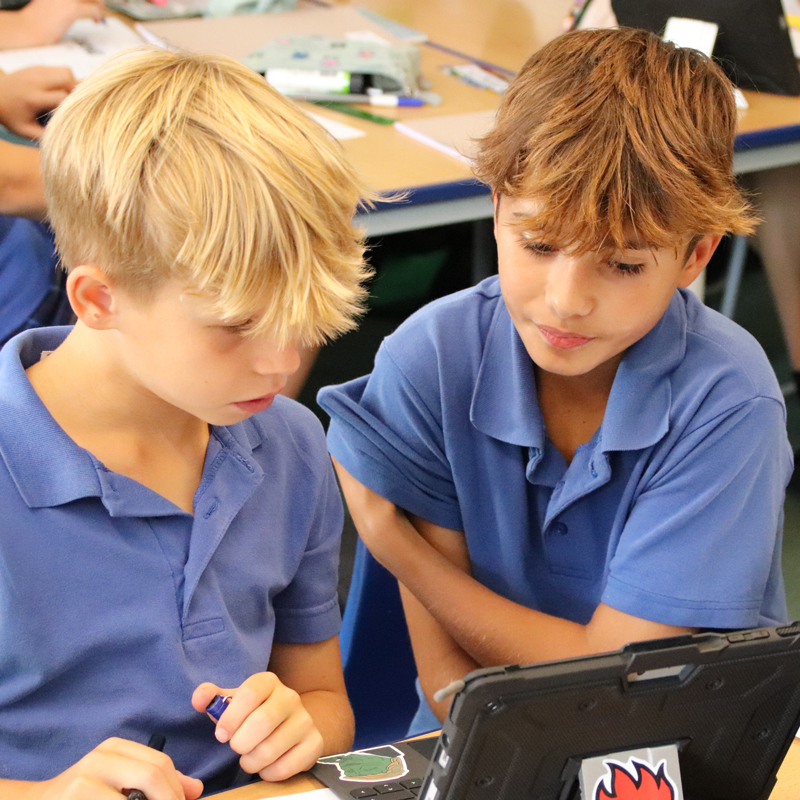 8B2 developed their creativity skills this week while exploring the idea of 'home'. The children considered what home meant to them and then began to create a detailed description of a dwelling of their choice, using a range of interesting vocabulary to add real depth to their musings. It was great to see the children's confidence lift as they used ever-expansive language to describe their idyllic homes.
Lucy Hendry, Year 8 English Teacher