A Spring In Their Step
18th March 2022
Nursery Children Nurture Their Natural Instincts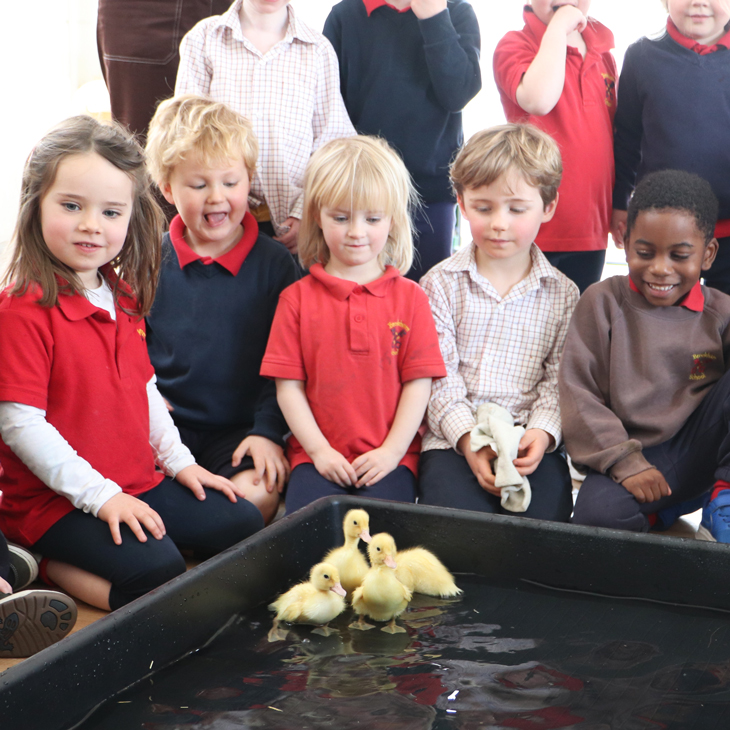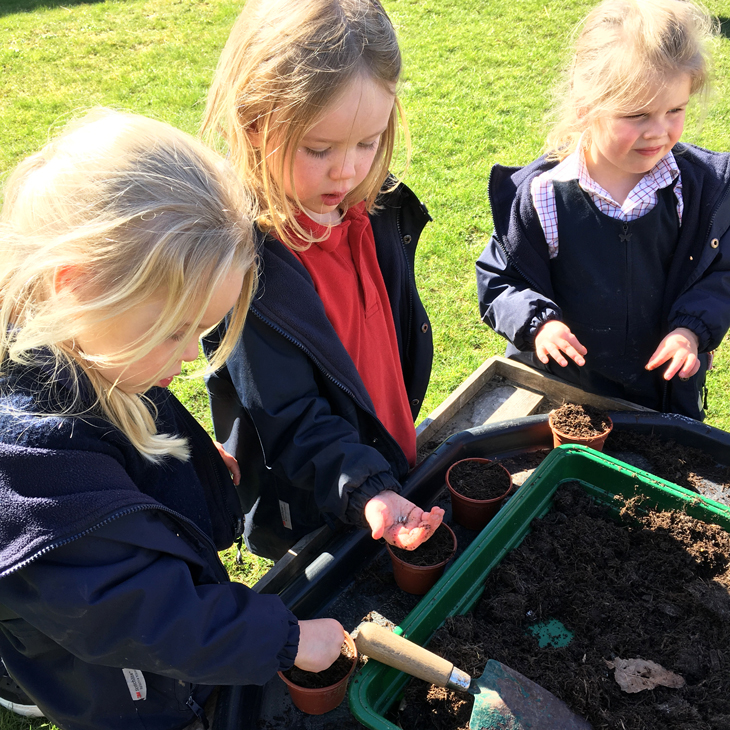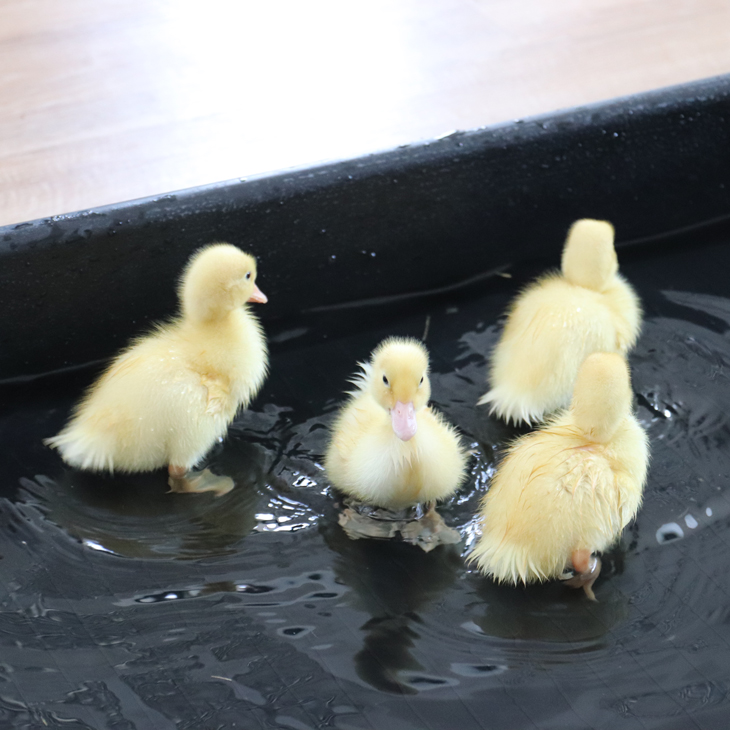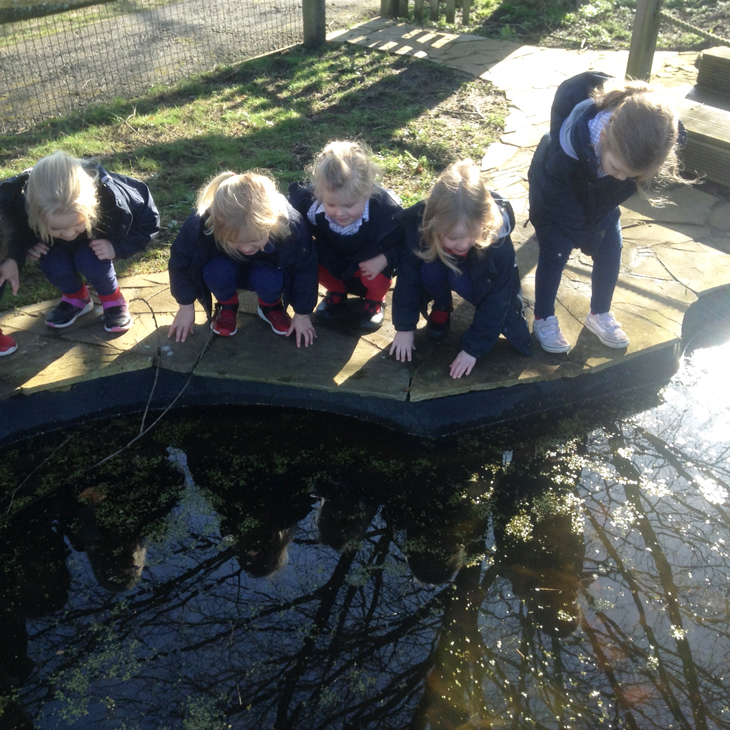 In the Nursery, developing the children's knowledge and understanding of the world around them is one of the key aims and this week the children have had plenty of engaging, hands-on opportunities to do just this through exploring the theme of life cycles in our wonderful environment. There was huge excitement when the duck eggs which were incubated in the Reception classes finally hatched and the Nursery children were given the opportunity to witness the little ducklings take their first swim. There were squeals of delight as the children watched the tiny, yellow balls of fluff ducking and diving in their little paddling pool and spraying the children as they shot through the water. The life cycle theme continued with an expedition to the school pond to look for frog spawn. The children were thrilled to find huge clumps floating in the water and are looking forward to watching them develop into tadpoles and little frogs. Bear cubs have also been learning about the life cycles of plants and have been enthusiastically planting flower seeds this week, in order to make their garden look beautiful. Exploring and learning to appreciate the natural world is such an important part of the children's learning and never fails to bring excitement and joy to the Nursery.
Sam Forster, Head of Nursery
Reception Children Make Us Very Proud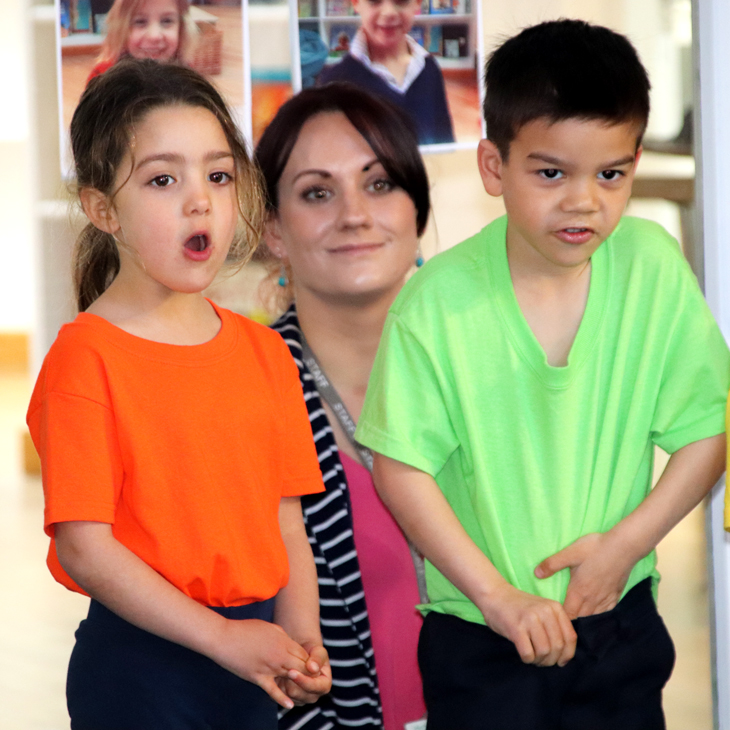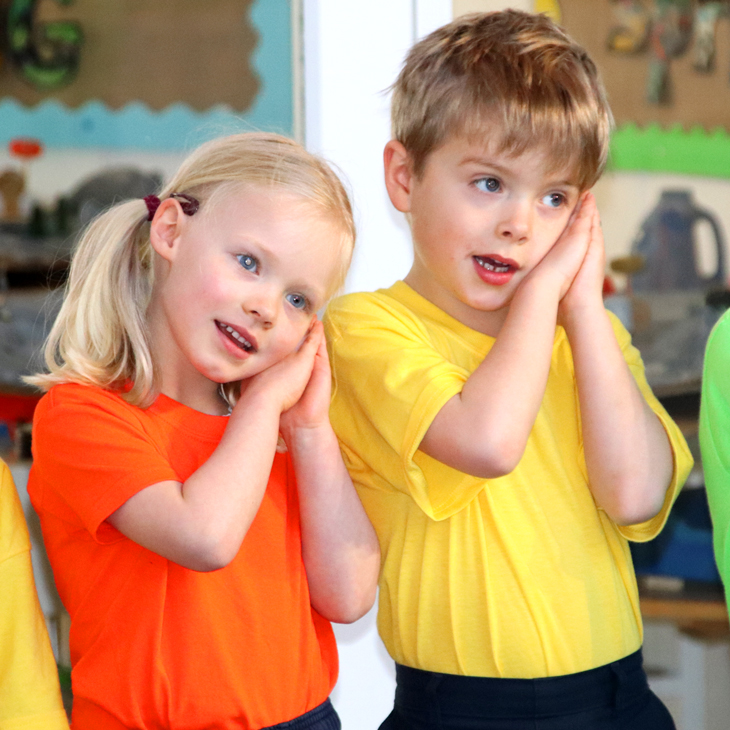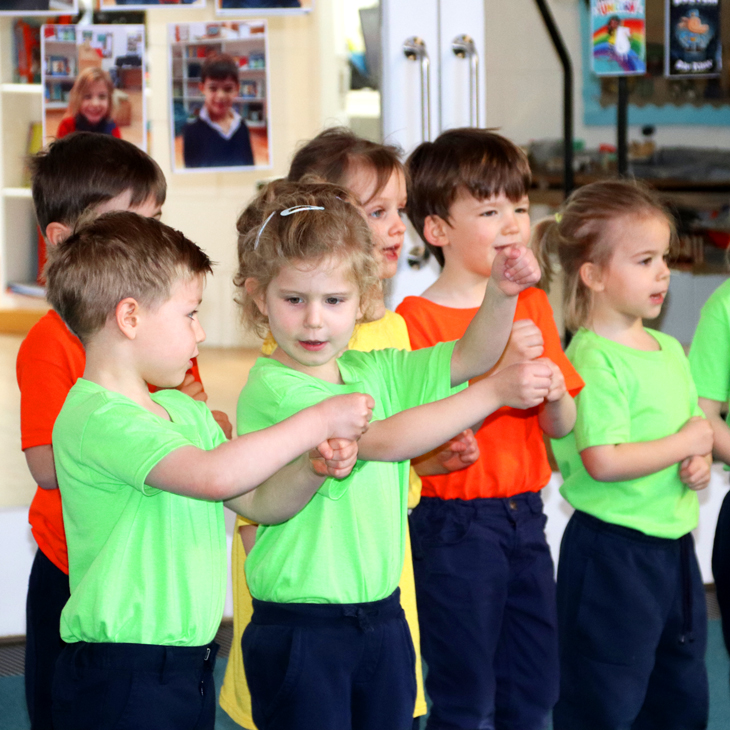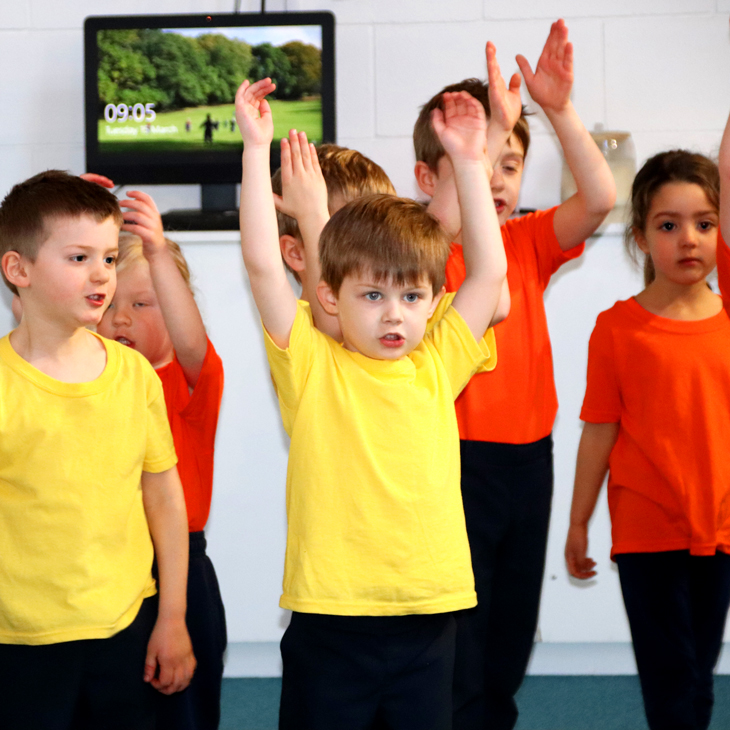 The Reception children made all the staff and their parents immensely proud with their wonderful spring assembly this week. Wearing bright T-shirts and beaming smiles, the young performers filed into the hall full of energy and excitement ready to show the grown-ups just how well they are all doing in school. It was soon evident that they took their roles very seriously – and it was also clear that they had rehearsed their lines diligently in school and at home – as they confidently stepped forward to take centre stage, speaking clearly to their rapt audience as they relayed parts of their fun-packed and engaging curriculum. Together, the children performed their current text, A Dog's Day, following the school Talk4Writing scheme where they use both actions and words to retell a story. The Reception children have thoroughly enjoyed including some makaton language communication while recounting of stories, both during the spring assembly as well as within the daily routine in the classroom. Moving on through the assembly, the children worked in pairs to deliver a line of a spring poem about animals that we might see in the coming months in the UK, using interesting adjectives that they have enjoyed learning about in class to describe them. The children also demonstrated their impressive language skills by responding to colour prompts and counting to 20 in Spanish. The children listened to one another beautifully and demonstrated their relating learning muscle through their attention, focus and collaboration. Not content with all that, the Reception children showed off something specific that they had been learning in their ballet classes this year – the dinosaur dance, which is a firm favourite of children and teachers alike. They collaborated beautifully and particularly enjoyed the opportunity to roar! With excitement levels at fever pitch, the happy children completed their grand finale, featuring music and movement. Twinkly toes, animal-esque movements and instructions delivered solely by the piano had everyone in the room grinning from ear to ear. The spring assembly is clear proof of just how much these young people have matured and developed since starting school and we are all incredibly proud of them.
Rebecca Lane, Reception Class Teacher
Green-fingered Year 1 Get Busy In The Garden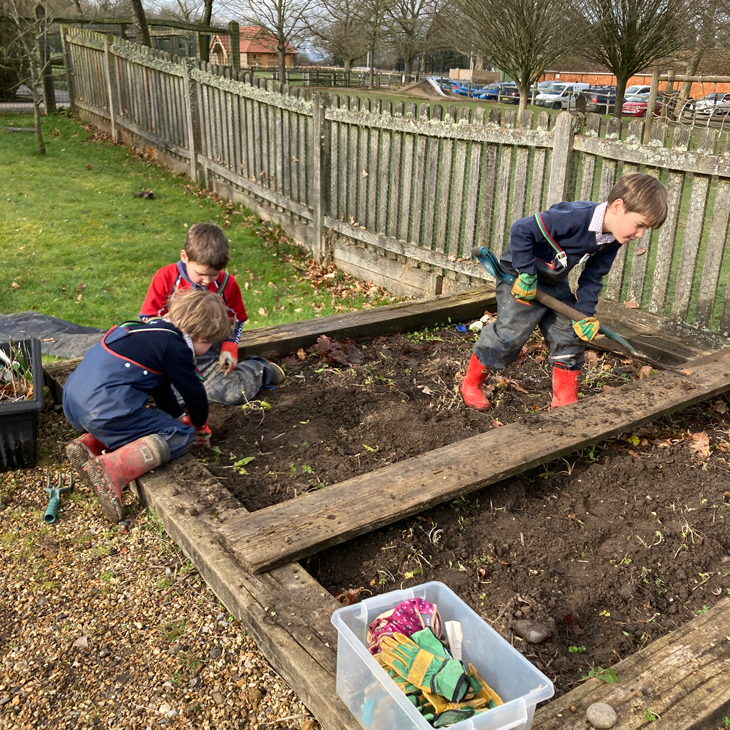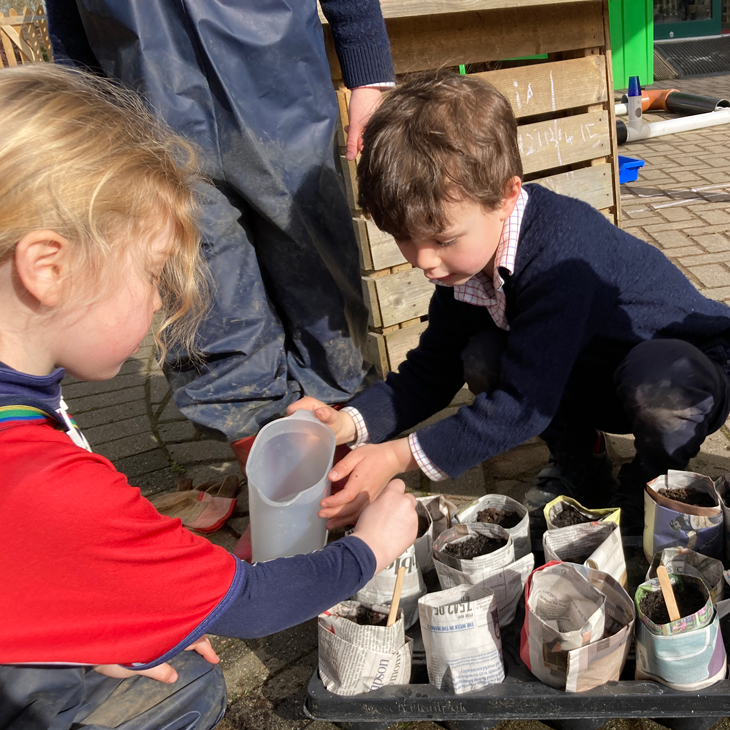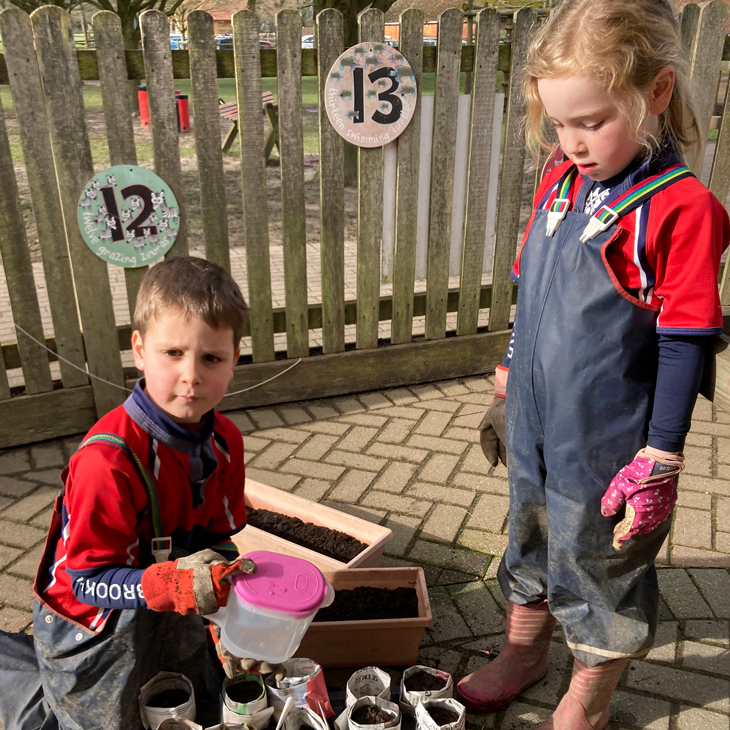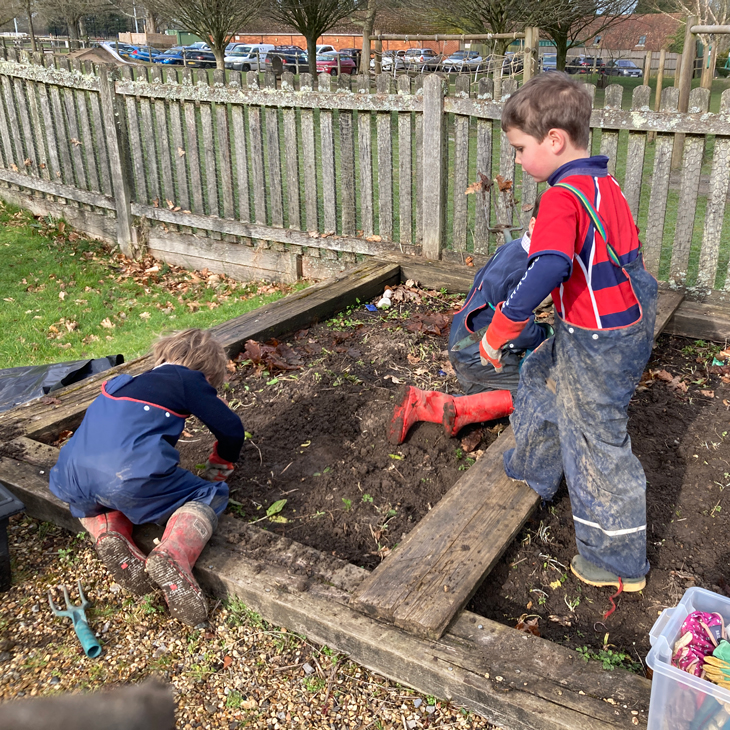 With a spring in their step, Year 1 have begun to prepare the Brookham vegetable garden for new seedlings. A cheerful band of budding horticulturists helped clear the stones and weeds, turning over the soil and raking it finely. The odd worm caught their interest and proved a distraction from the hard work at times, but the children were quick to return to the tough job in hand. Once the clearing was complete the children turned their attention to planting the courgettes, parsley and chives into the newspaper pots they had prepared earlier in the week. These seedlings were carefully labelled and watered and the children are now busy watching them daily for signs of growth. The collaboration and interest in this activity was so wonderful to see. Hopefully, we will be providing the kitchens with our homegrown produce very soon.
Kerri Wilkes, Year 1 Teacher
Year 2 Swept Up By Sports Festival Fever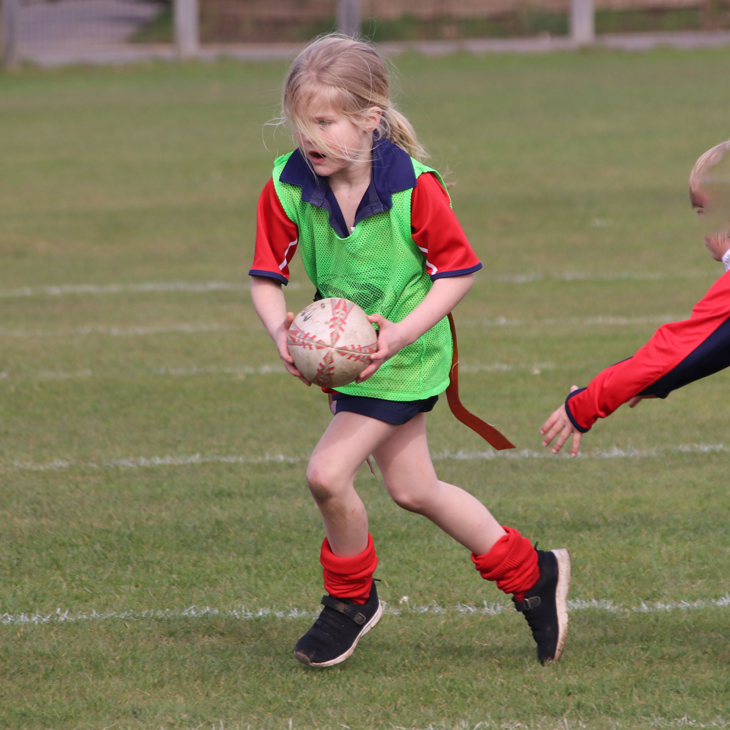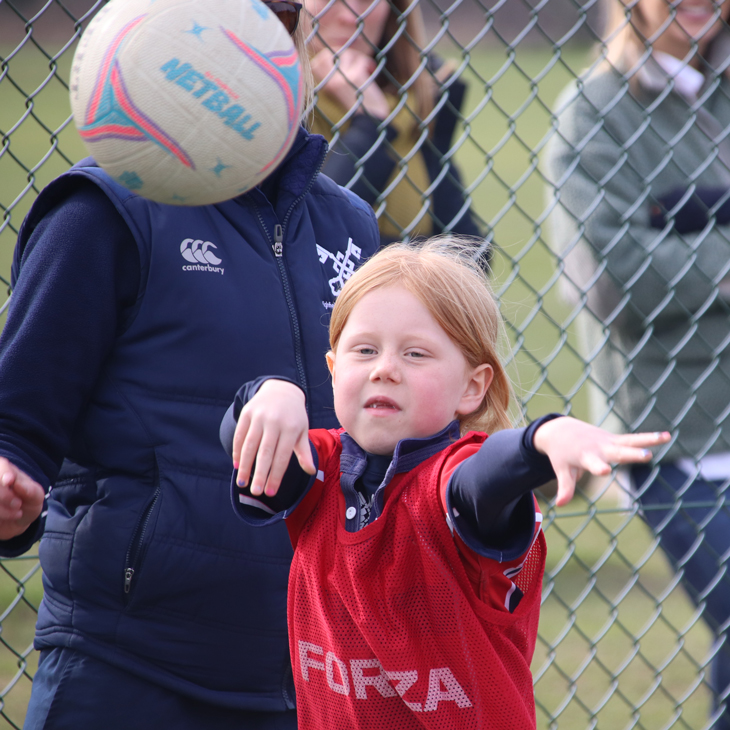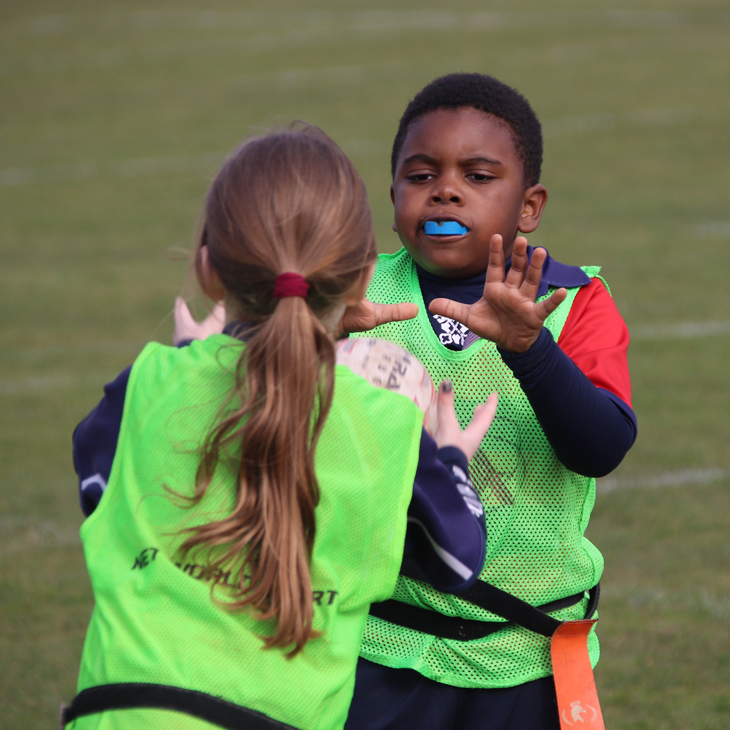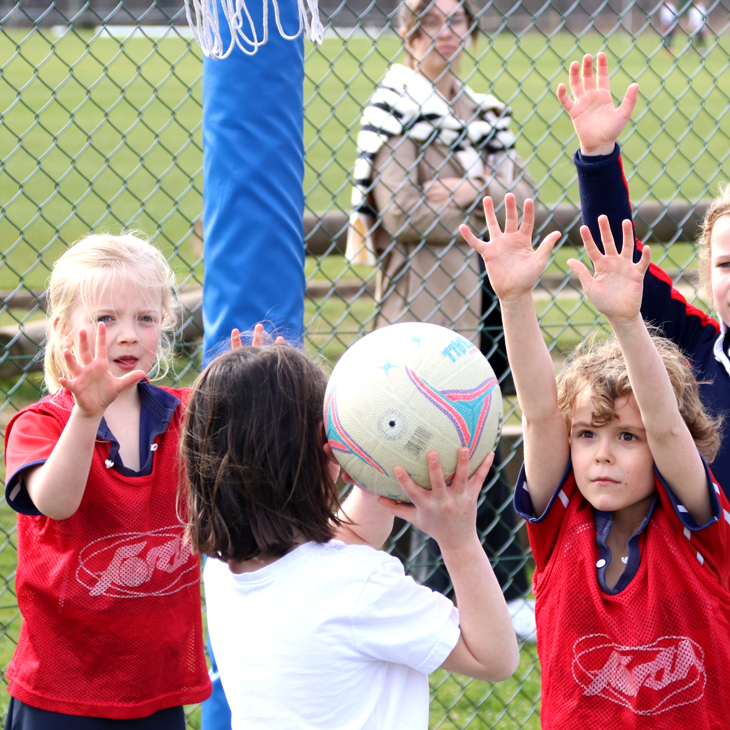 Over the last term, the Year 2 children have been working hard to develop their rugby and netball skills. Each week, come rain or shine (but mostly rain), the children have run out onto the playing fields grinning Cheshire cat-style mouthguard grins and ready for action. After last half-term's disappointing cancellation, when we were due to play Churcher's at rugby, we decided to combine what we have learnt this term in netball and last term in rugby and host a fun 'festival' of both sports against our neighbours. It's fair to say that enthusiasm was rife and the children were so excited to show off their skills to their watching parents. Many goals and tries were scored throughout the afternoon, but perhaps the most impressive thing on show was the obvious enjoyment for running, jumping, dodging and diving. Without doubt the children at Brookham love to be physical and excel in bringing sportsmanship and enthusiasm onto the sports field. We now look forward to considerably more sunshine next term when we will embark on mixed cricket for the whole of Year 2.
Jess Oecken, Head of Brookham Sport
Young Year 3 Chefs Up To The Healthy Breakfast Challenge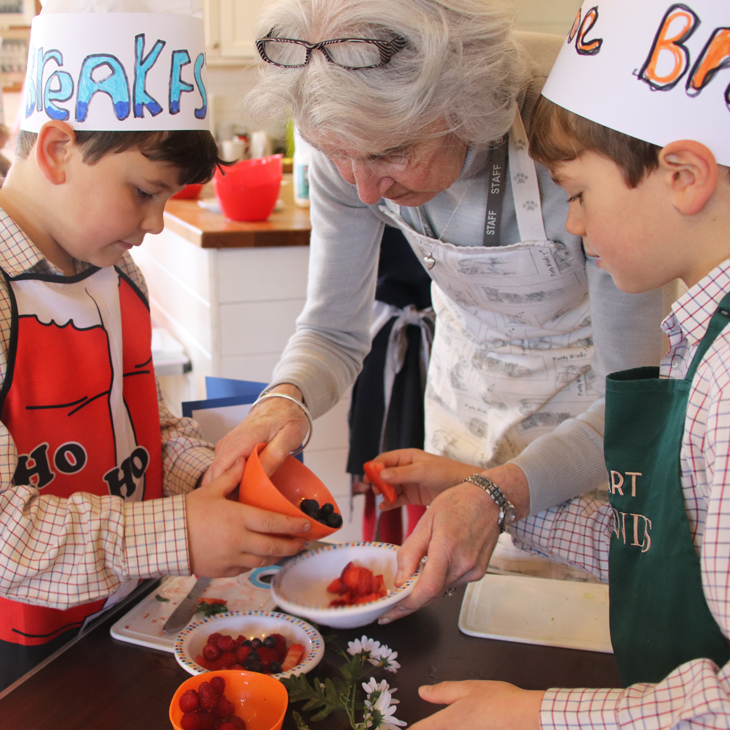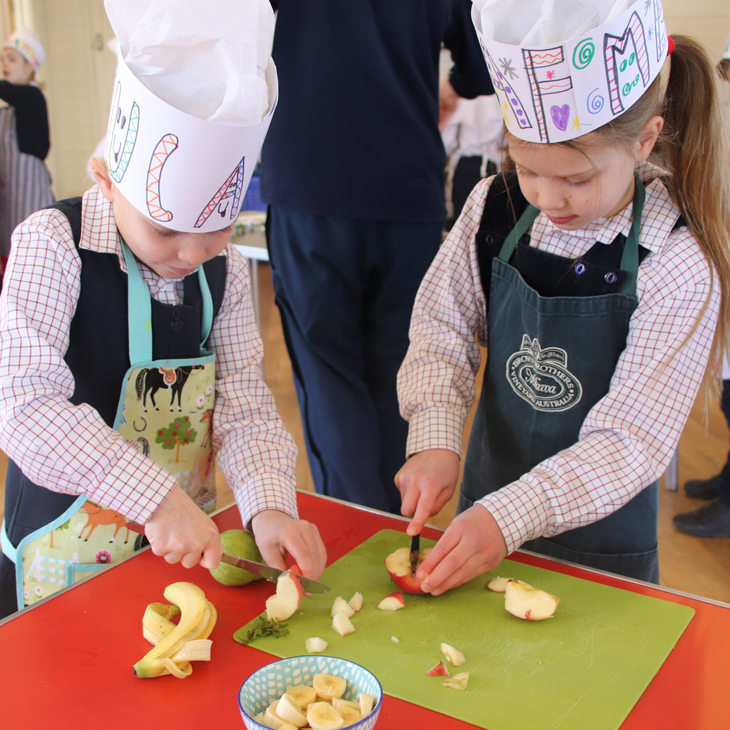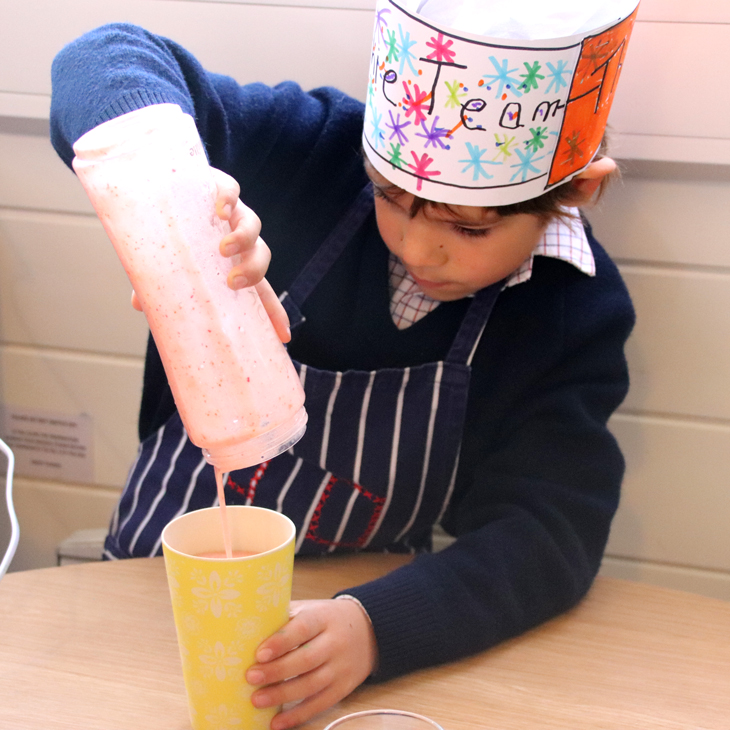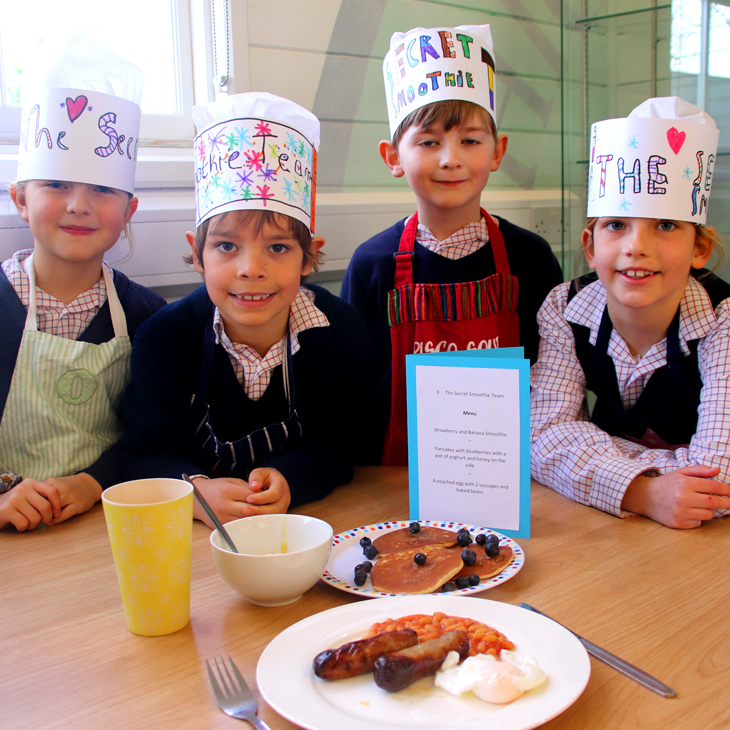 The undoubted highlight of the week for Year 3 was Thursday morning's Healthy Breakfast Challenge. Mr Baker, Mrs Statham and Mr Bather kindly took on the role of Paul Hollywood, Prue Leith and Noel Fielding as they faced the near-impossible task of judging some amazing menus, which were truly egg-cellent! The children have spent the last half of the spring term planning their menus with Mrs Martin and learning all about food hygiene. They then beat their eggs, chopped their fruit and cooked their bacon under timed conditions before the judges arrived. The children dreamt up some  fantastic food-themed team names to accompany their delicious breakfast ideas, which included blissful blueberry and magnificent mango smoothies, which dovetailed beautifully with succulent salmon and scrambled eggs. And all of Year 3's hard work in the kitchen was then put into sharp focus as they presented their culinary creations to the judges, who scrutinised and rated the healthiness of each menu, the table decor and tastiness of every element of the meals. Head judge Mr Baker said: "Everyone is a winner this morning. The menus are very impressive and the winners have only pinched it by the smallest whisker." Congratulations to all the teams and grateful thanks for support from our sous chefs.
Charlie Millsom, Head of Year 3
Intrigued Year 4 Near The End Of Their African Adventure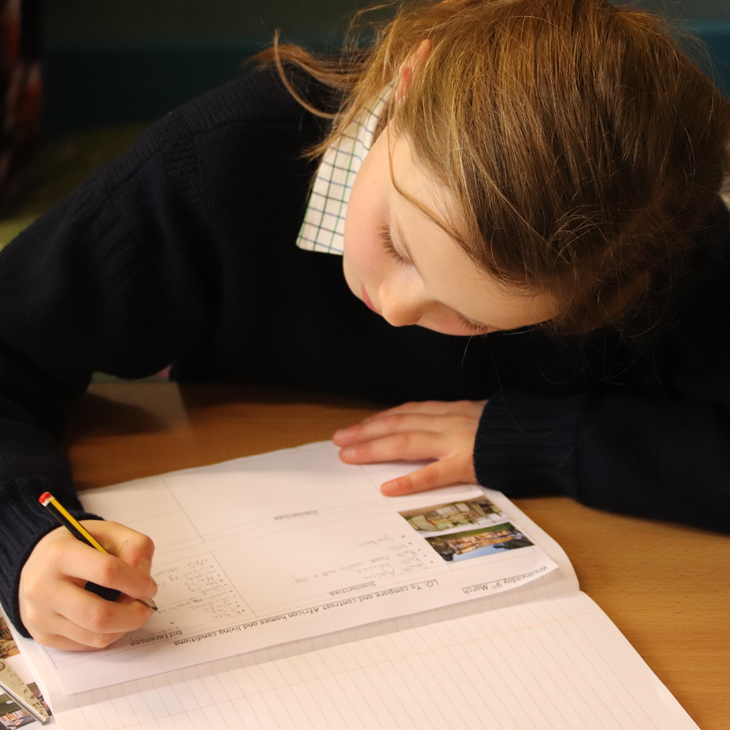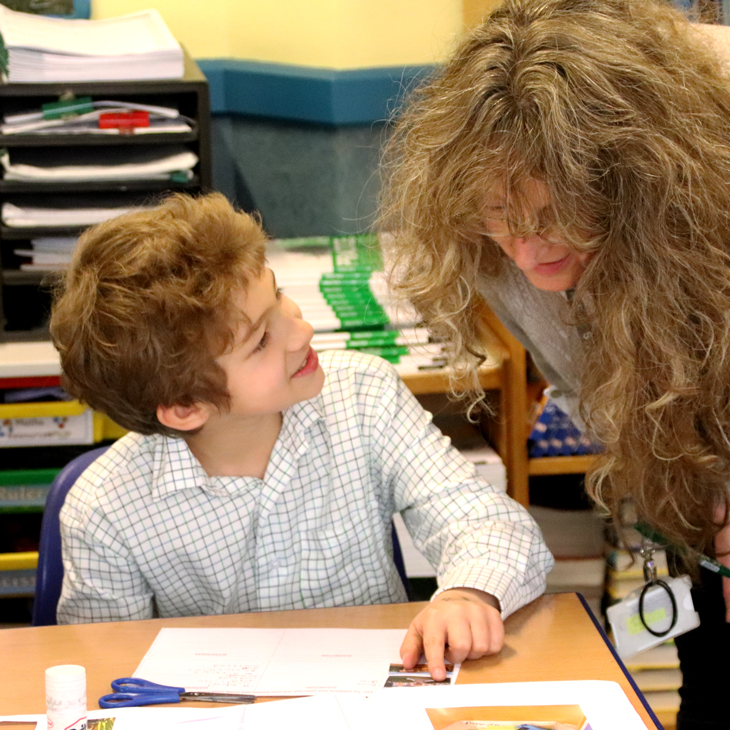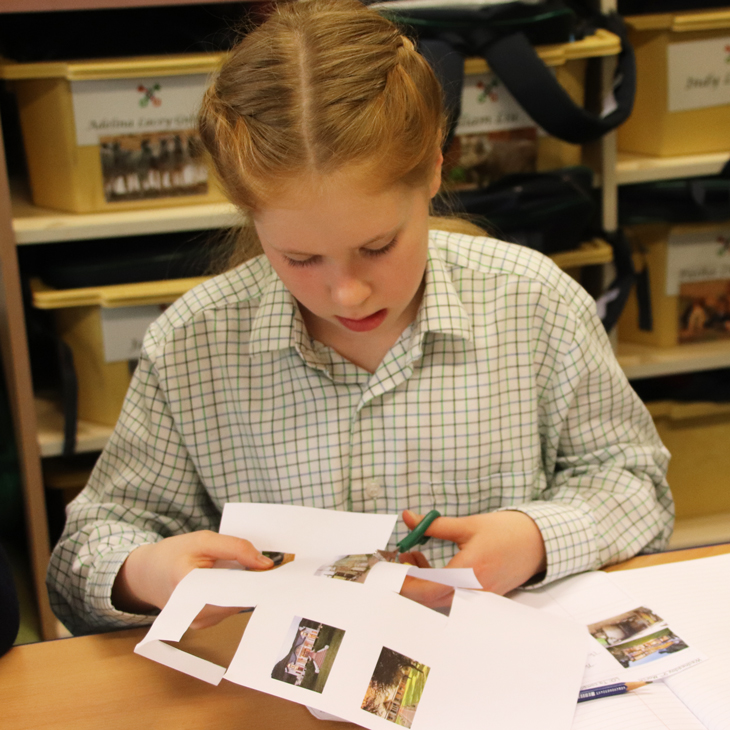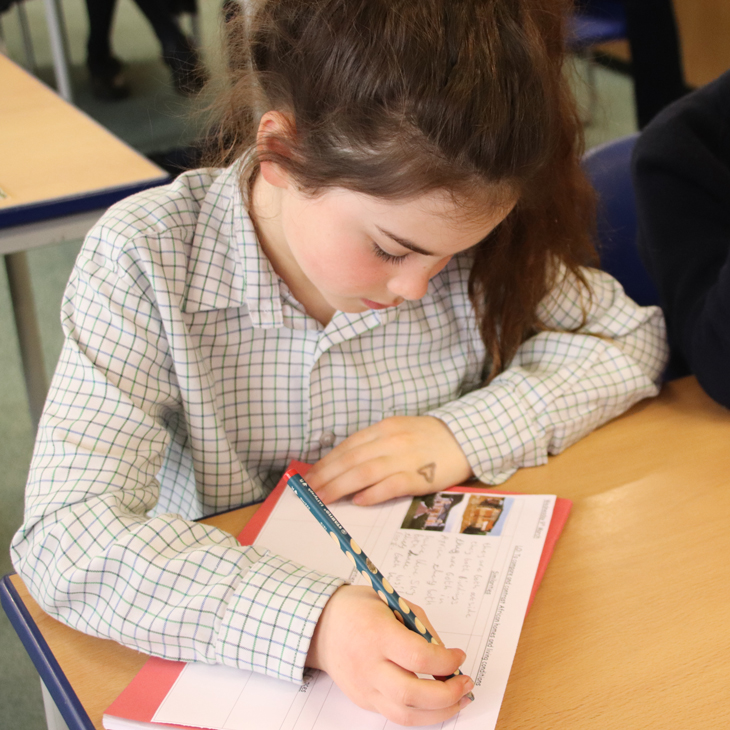 As we creep toward the end of term and our wonderful topic of Africa, Year 4 has spent the last week comparing and contrasting in Africa. They began by working together to study pictures of a range of houses, from basic dwellings in townships to grand mansions, in order to try to guess where in the world these houses were located. Having amazingly discovered they were all in South Africa, the children enjoyed asked intelligent questions while discussing 'a contrasting Africa'; a country where townships lie mere metres from five-star hotels and the lack of electricity and water contrasts sharply with the wealth of the rich. The children then researched and compared different housing types in various parts of South Africa, from the over-populated tin huts in the townships to the modern, large, security-clad properties of the wealthy. They looked at the similarities and differences between the two, and their eyes were opened by the huge diversity in wealth that stretches across many parts of the African continent.
Charlie Peerless, Year 4 Teacher
Year 5 Excel In The Rain To Sink Their Rivals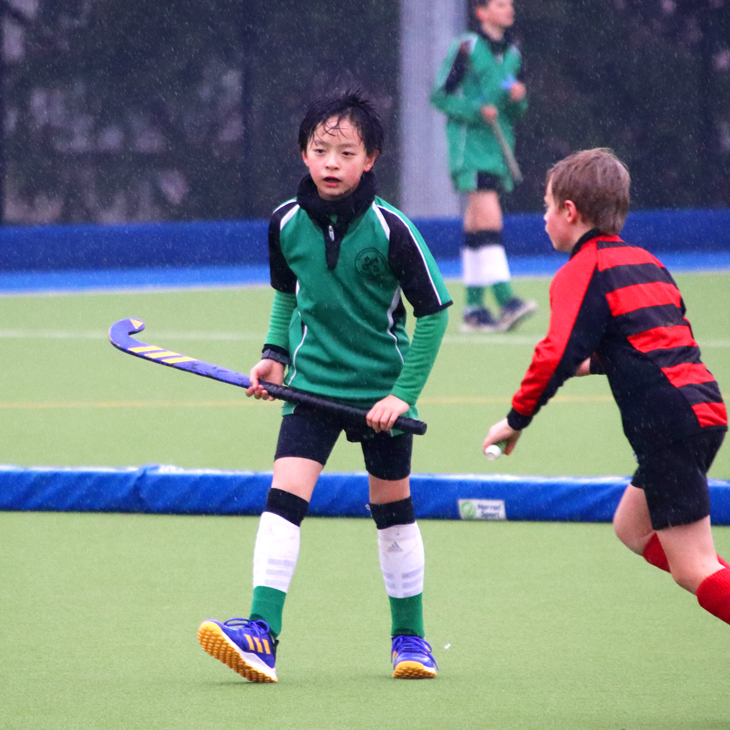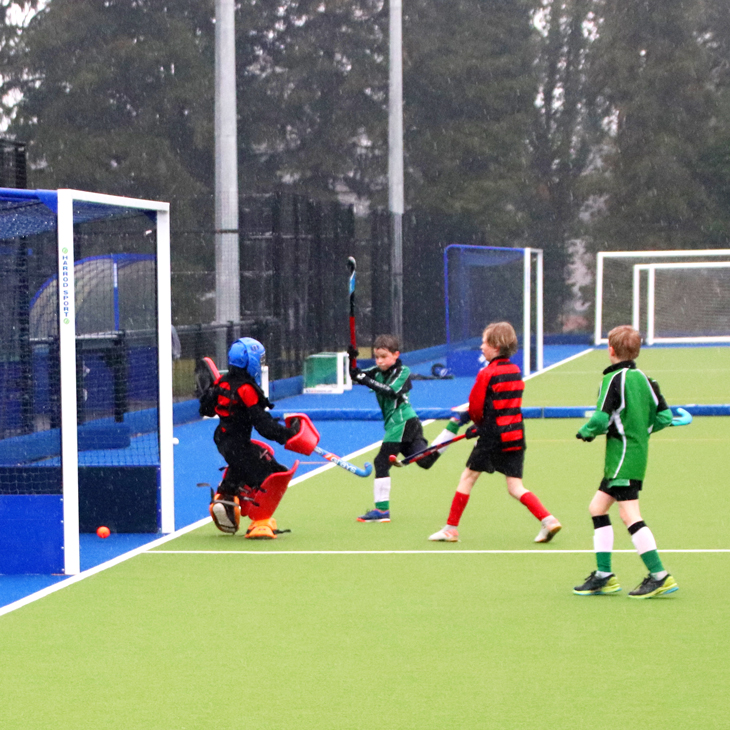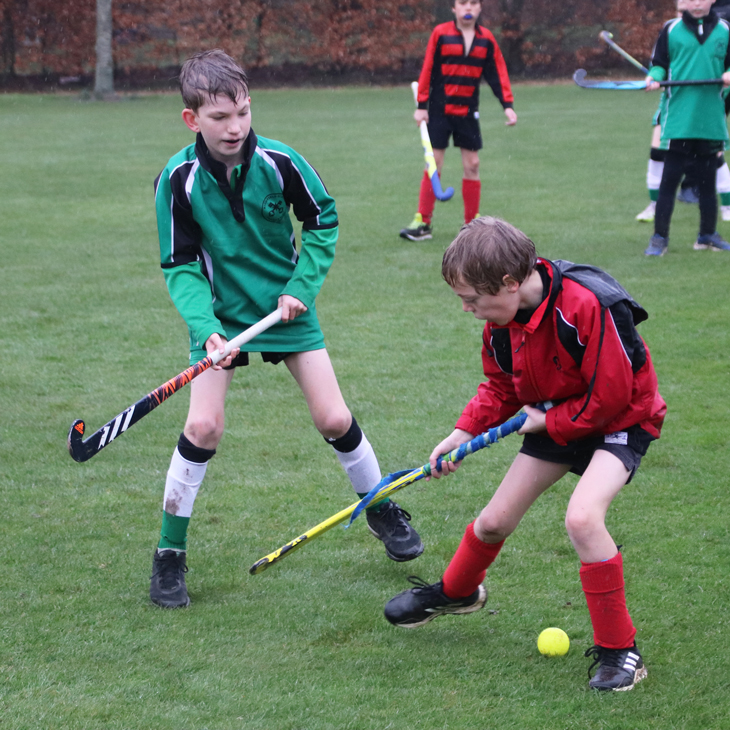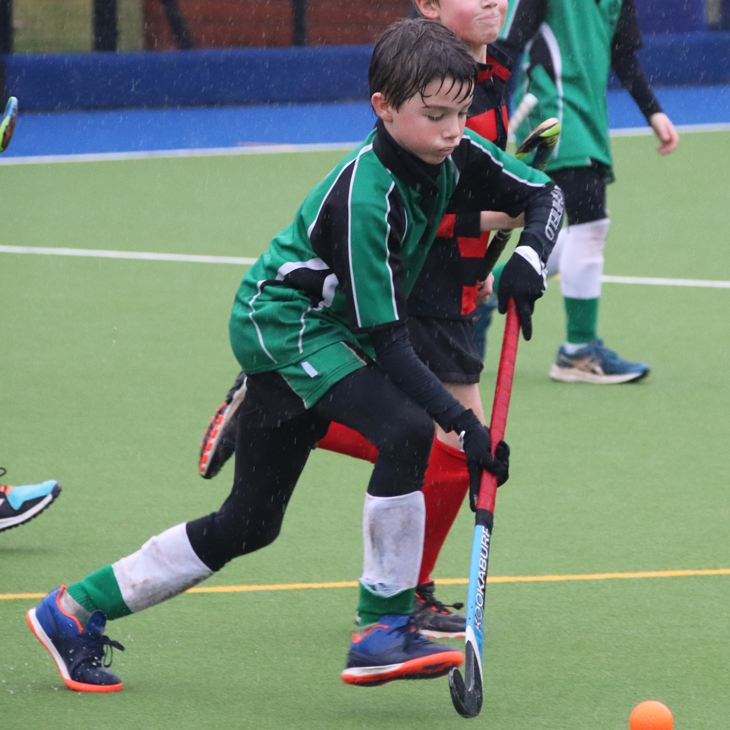 The U10 boys welcomed Westbourne House School on Wednesday on a rather damp and dreary day – far from ideal conditions for games of hockey. Despite this, all three teams played admirably and recorded a brilliant clean sweep of victories. There was lots of endeavour and exuberance from the U10A team, with tenacity being the word of the day. They secured an excellent 4-2 win on the Astro with standout performances from Jamie B and Harry R in particular. Both players worked their socks off and assisted a number of key goals. Away from the artificial pitch, the U10B and U10C teams had a soggy grass surface to contend with on Chapel Field, but both acquitted themselves well to see off the challenge of Westbourne House. In the B team's game, a cagey first half opened up in the second as two goals from Oscar J were enough for Highfield to overcome their resilient opponents. Despite players regularly losing their footing as the rain became incessant, the boys held on for a well-deserved victory. Special mention must go to Jack H and Max G in particular. After two tight tussles, the result of the U10C game was never in doubt as Richard R rattled in six goals as Highfield romped to a 9-0 win to complete a full house of wins for Highfield. The boys played with great fluidity and moved the ball around with ease despite the wet weather and the soggy pitch and they used the full width of the field to draw their opponents in and create vital space from which to attack. Very well played, boys!
Ed Elgood, U10 Hockey Coach
Hampton Court Visit Brings History To Life For Year 6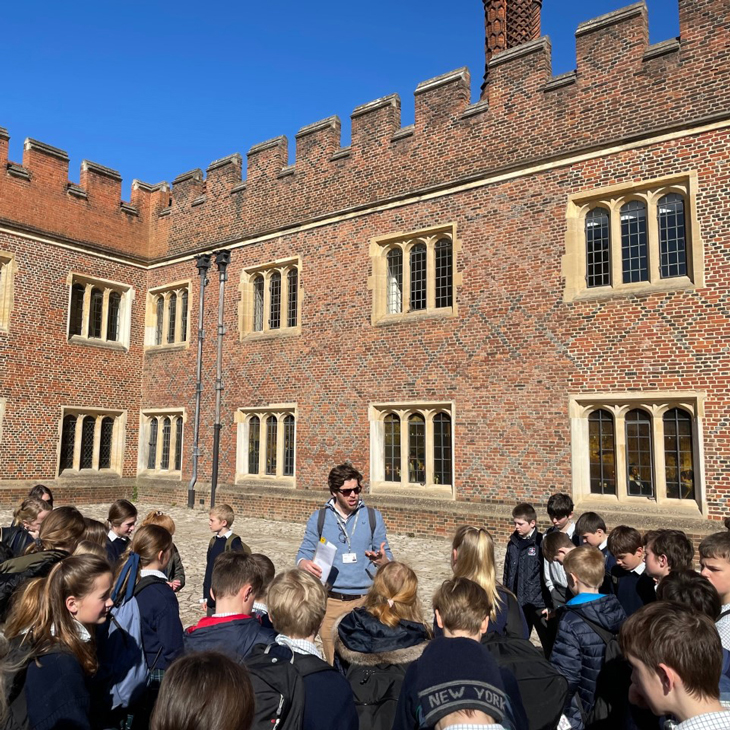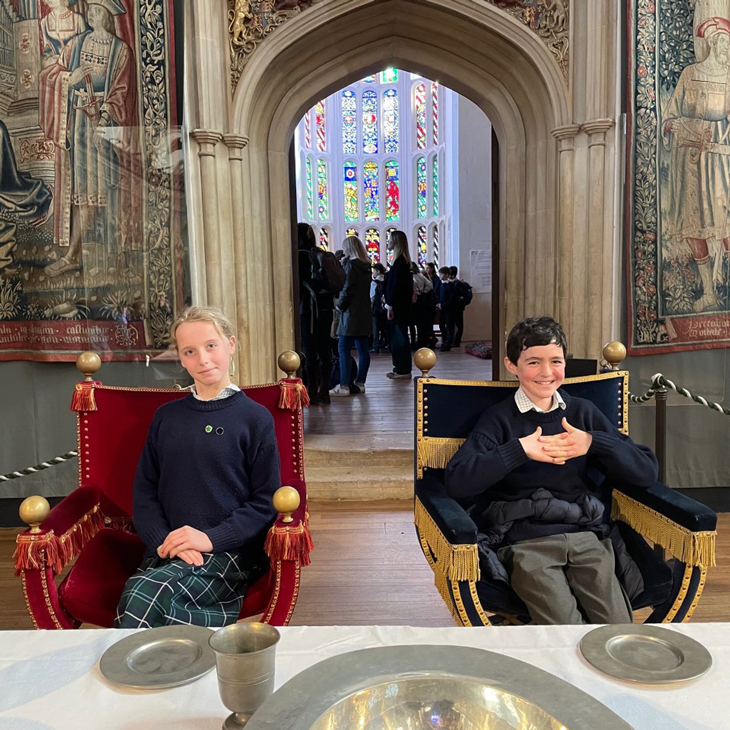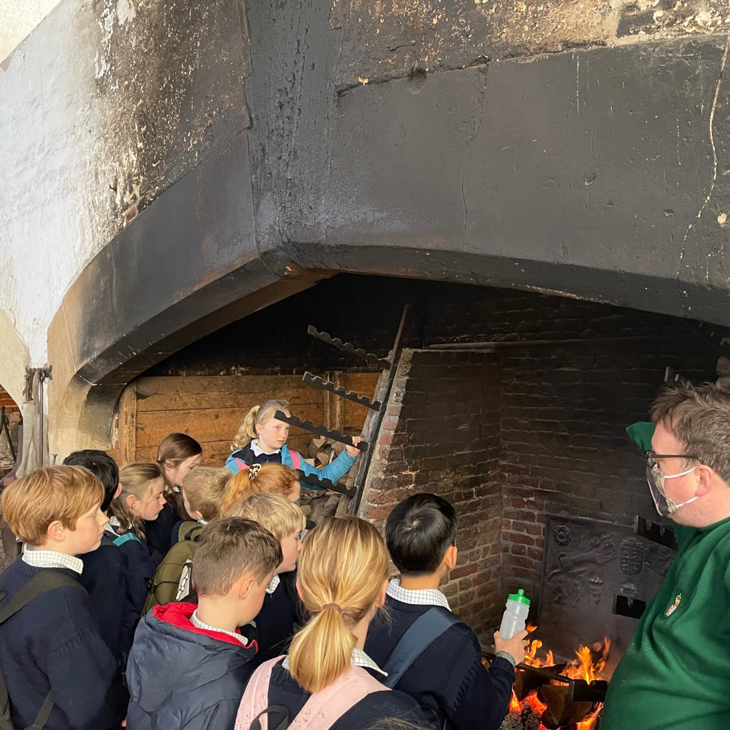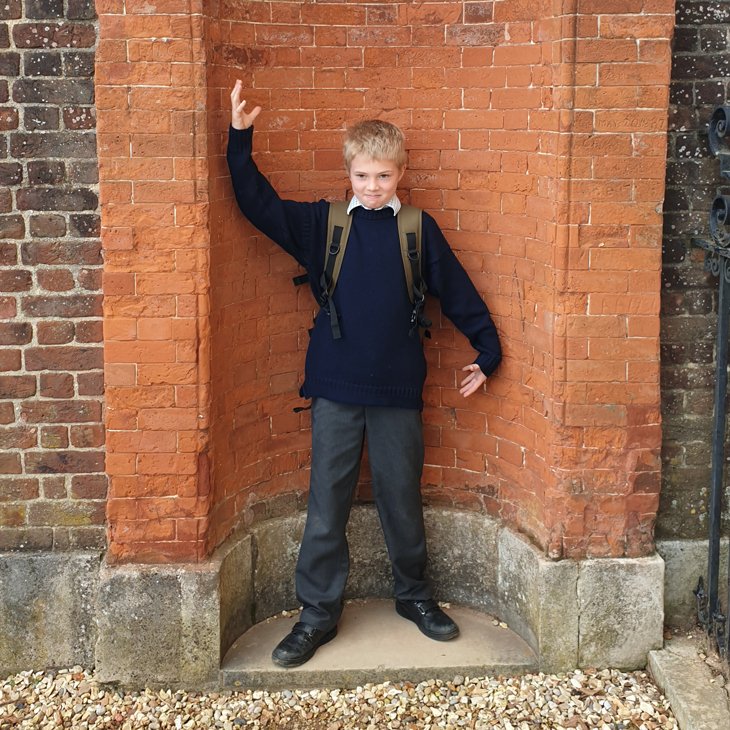 Hampton Court Palace was awash with sunshine this week as our budding Year 6 historians walked in the footsteps of our forefathers. History is at its most special when brought to life on a school trip, and Thursday's experience was no different. Armed with their very own historical reenactor, Mr Elgood, Year 6 were spellbound as they strolled around the palace, imagining what life would have been like during the time of Henry VIII. They stood open-mouthed in Henry's Great Hall, in awe of the logistical operations in the depths of the kitchens and happily ran themselves ragged in the oldest-known hedge maze in the world! All Year 6 pupils should be commended for their excellent behaviour throughout, which was remarked upon by palace staff and visitors alike, and a huge thank you to all staff involved. This is what prep school life really is all about!
James Ridge, Head of History
Year 7 Star With Wonderful Performance Of Romeo And Juliet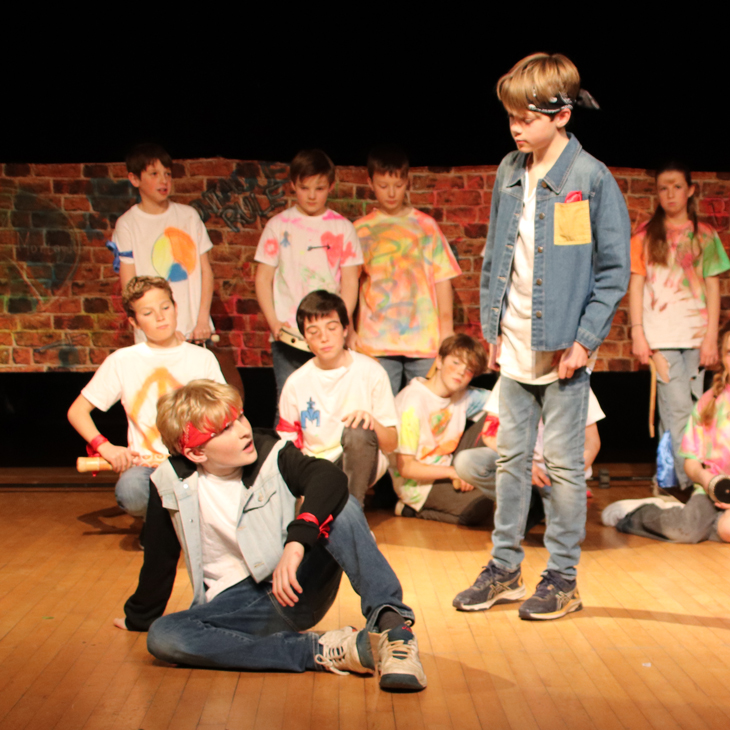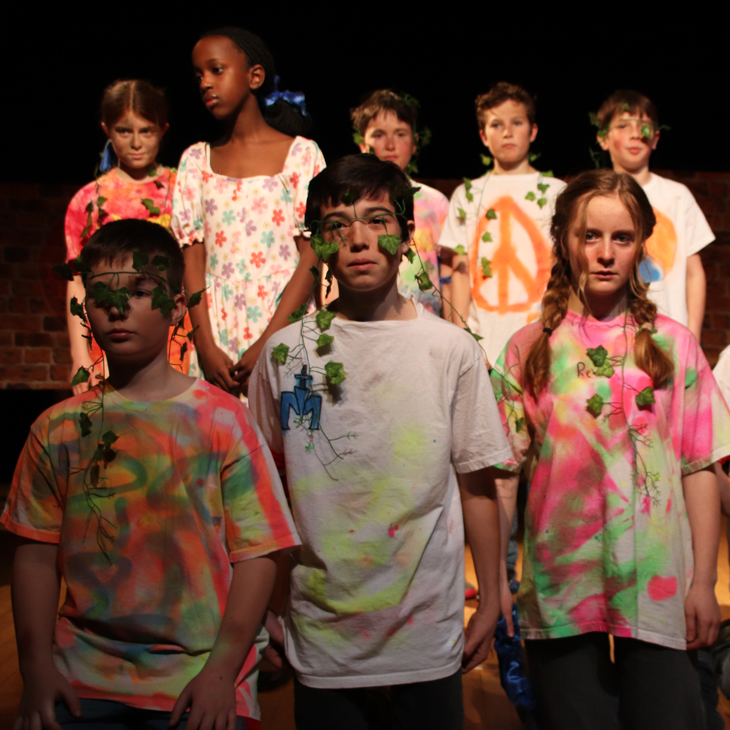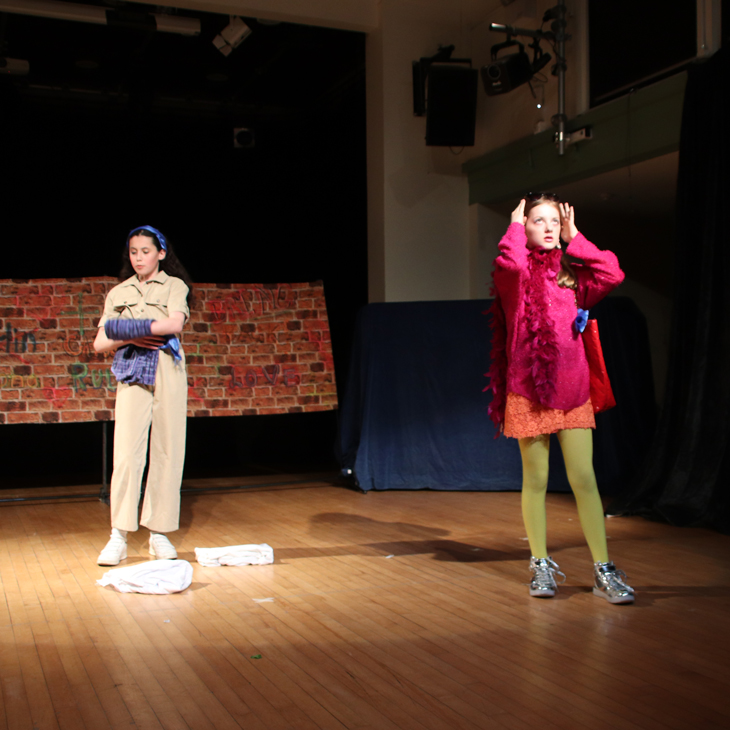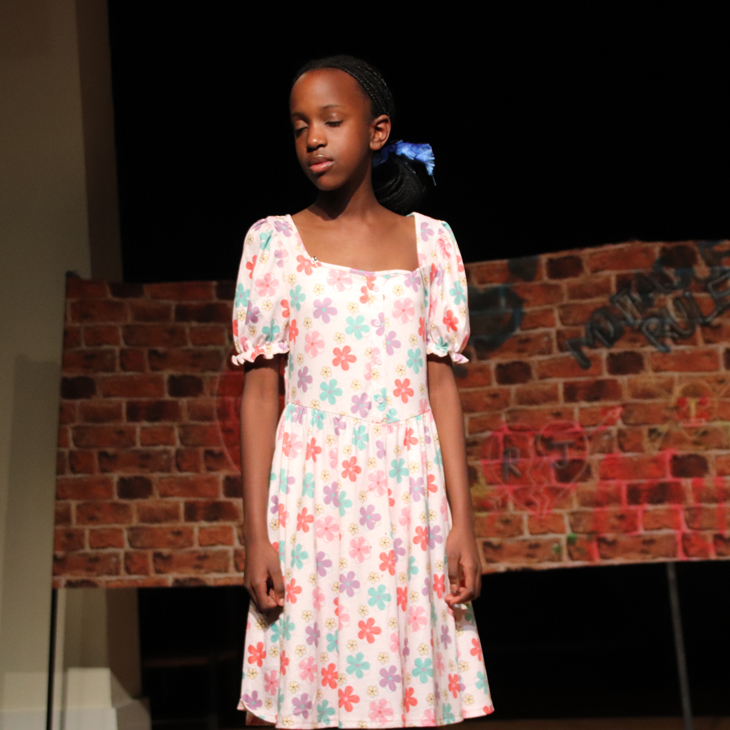 A talented cast of 35 Year 7 pupils performed one of the Bard's most famous plays at The Haymarket Theatre in Basingstoke on Tuesday night. The wonderful performance of Romeo and Juliet was the climax of six weeks of rehearsals, where the children have dedicated their Keys sessions and break times to developing their characters, gaining more of an understanding of  Shakespearean language and becoming more and more confident in their storytelling. The day involved taking part in a 'cue to cue' technical rehearsal followed by a full dress rehearsal on the stage, with the performance that evening. It was very easy to forget that we were watching a cast of 11 and 12 year olds, as their sheer exuberance, professionalism, talent, energy and teamwork were absolutely outstanding. Every year, more than 200 schools perform one of Shakespeare's plays in professional theatres across the country to celebrate the incredible stories that he wrote. Highfield's production of Romeo and Juliet takes place in the 1980s around the time of the fall of the Berlin Wall. Year 7's 'wall' was created with graffiti by every single cast member as part of the rehearsal process; a sign of the 100% investment that this cast gave to this production. I could not be more proud of every single one of them and I can't wait to direct them next year for their final production!
Sarah Baird, Head of Drama
NOTE: Splaat Media took professional photographs during the dress rehearsal at The Haymarket. These can be viewed at www.splaatmedia.co.uk/shop (password ourstage). If you purchase pictures within one week of your child's performance, you will receive a 10% discount! For more pictures, visit bit.ly/362ibRX
Common Entrance Practice Invaluable For Year 8 Mathematicians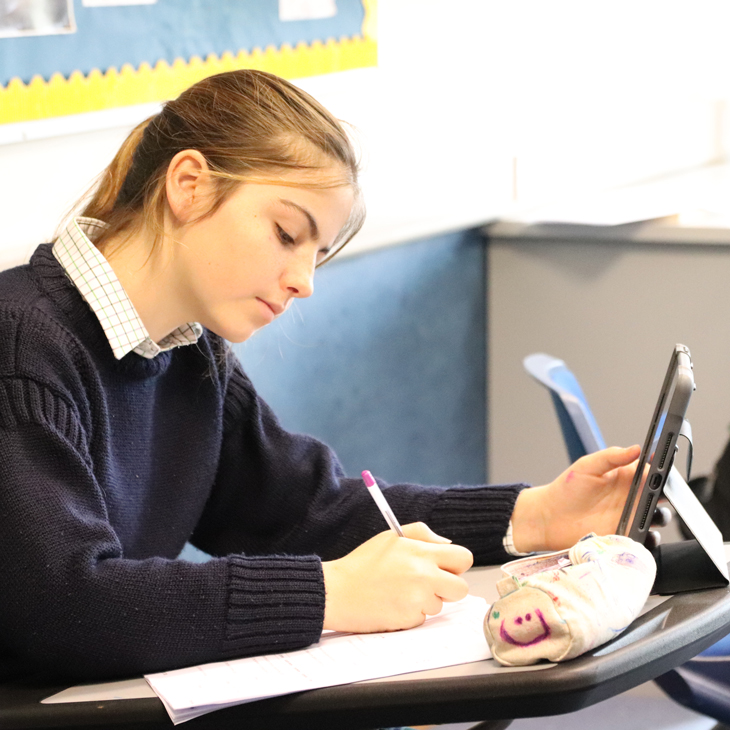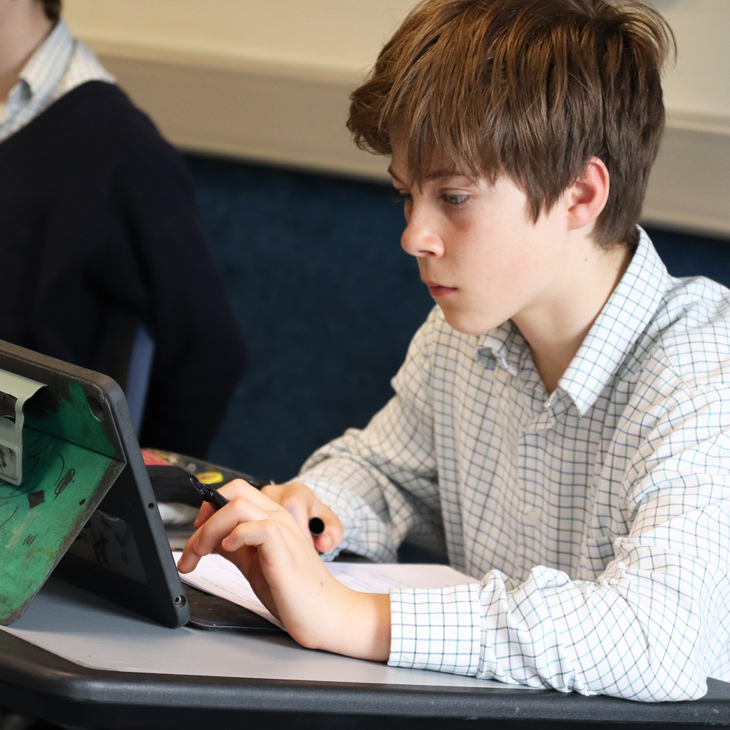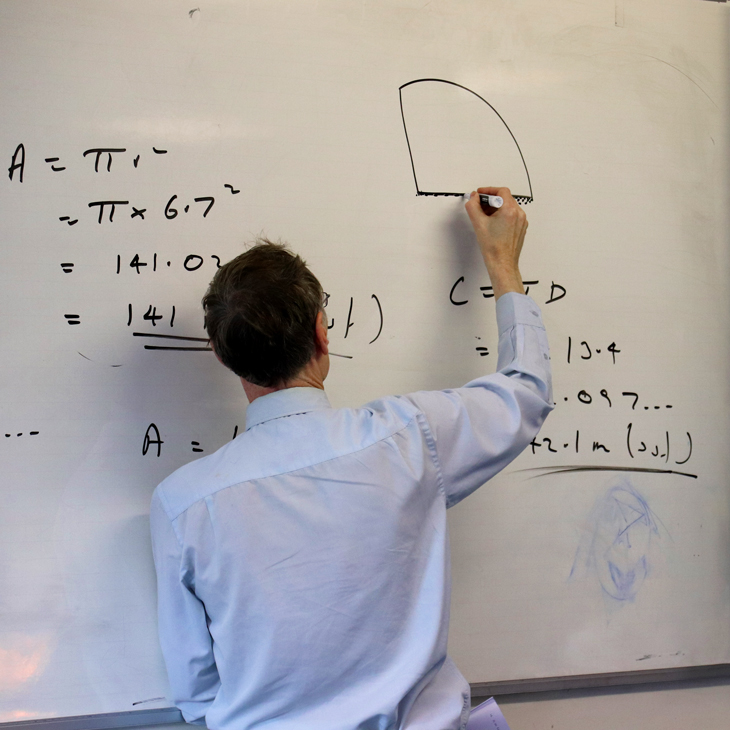 Year 8 Common Entrance candidates have been turning their attention to next term's exams with some vital practice. The children sat a timed calculator paper, which is always an excellent experience for them; settling nerves and building confidence in quiet, unpressured conditions. And the results show very good progress, with many of the children who sat Level 1 exams in the January mocks stepping up successfully to Level 2 while like-for-like scores have increased substantially. With the chance for a little more practice over the holidays and plenty of opportunity next term to hone their skills, most should be looking forward to some very good grades in June.  Working hard towards success can be very rewarding. As American president John F Kennedy famously said in the 1960s: "We choose to go to the moon in this decade and do the other things not because they are easy but because they are hard." Looking up at the moon at the start of Year 7 or Year 8 may be daunting, but the sense of accomplishment as they not only set foot on the surface but return safely to Earth makes all their endeavours worthwhile. Aim high and work hard, Year 8!
Patrick Davies, Head of Maths