Live And Learn
20th May 2022
Nursery Get Their Teeth Into All Things Dental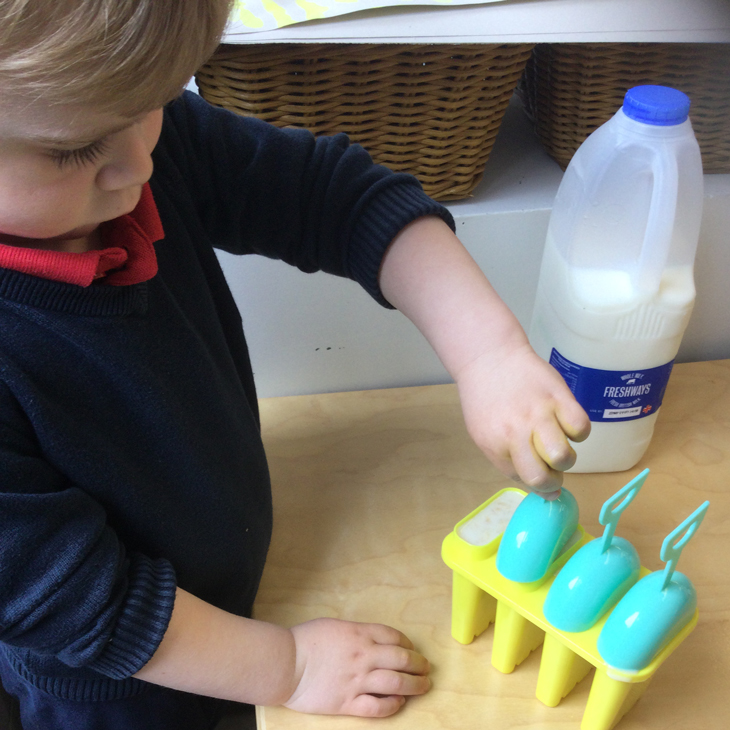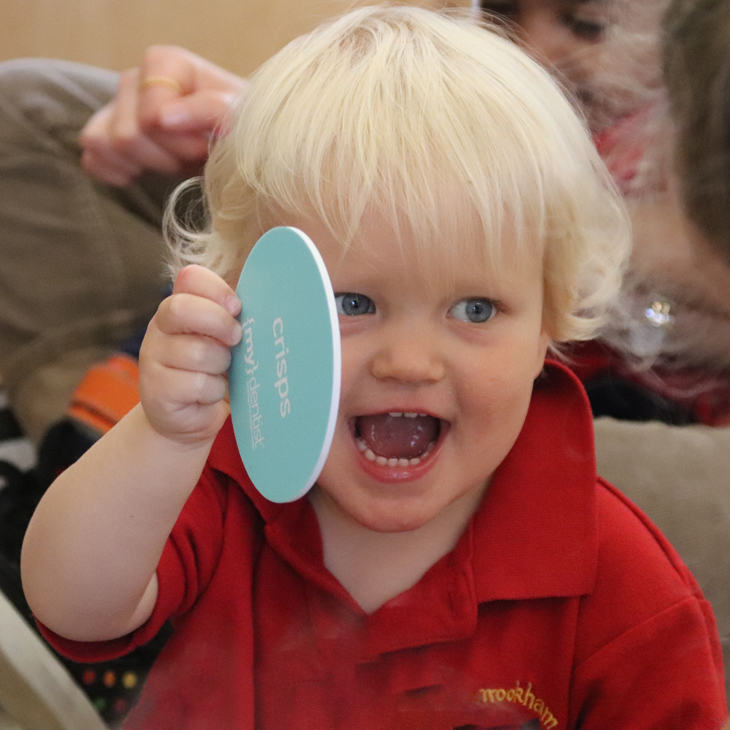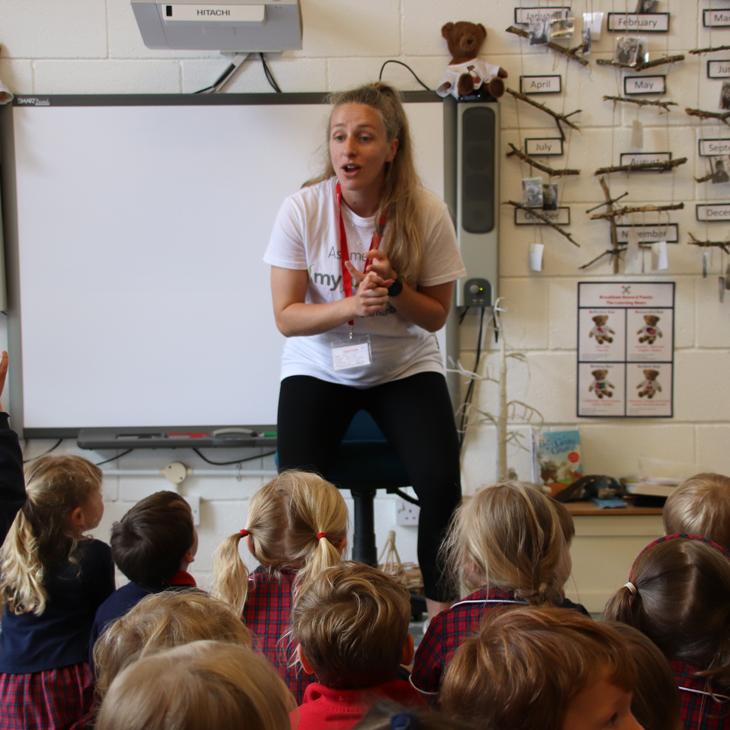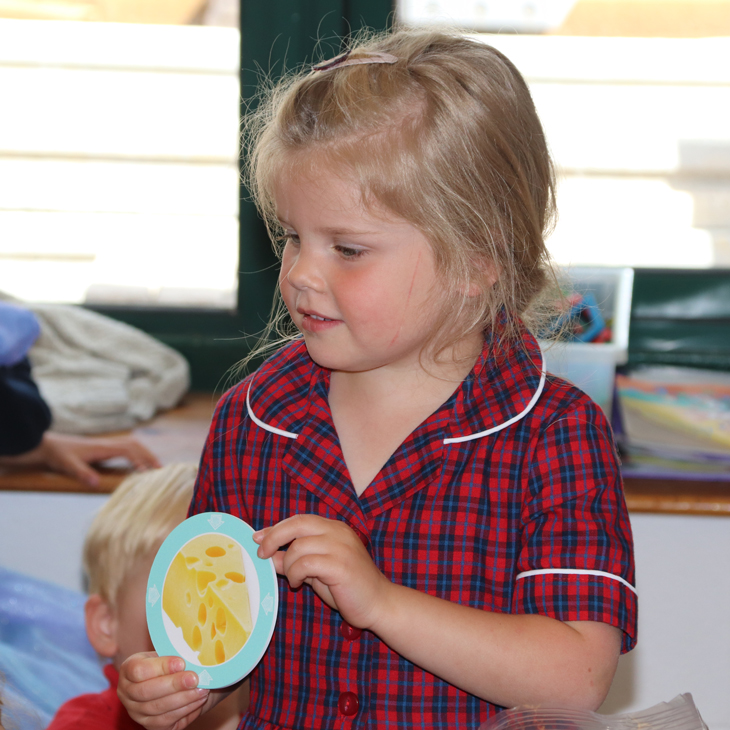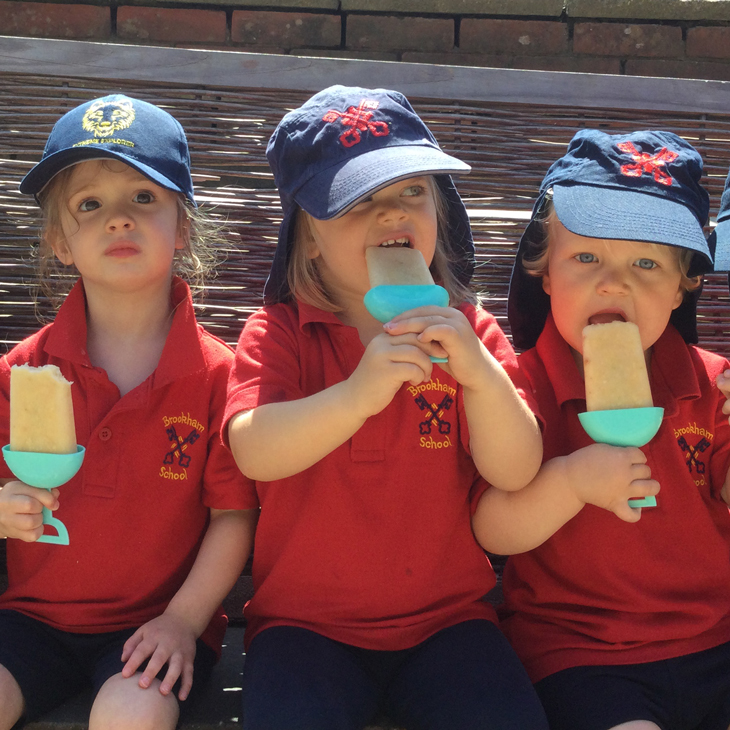 The Nursery children have this week been thinking about their teeth, dental hygiene and ways in which they can keep their teeth healthy. While thinking about this during circle time, the children discussed how different foods play a part in the dental process and how a healthy diet and foods rich in calcium help to keep their teeth strong. To take advantage of their new-found knowledge, the children decided to make a healthy snack by tirelessly mashing bananas into a smooth consistency and mixing them with milk to create a delicious treat. After a few hours in the freezer, the children enjoyed eating their banana milk lollies while sitting in the sunshine – and it's fair to say that they were a real hit! All the children knew that it was important to brush their teeth in the morning and at night before going to bed. They talked about who helps them to look after their teeth and top of the list were mummies and daddies, sometimes big brothers and sisters too. Of course, they also knew of the need of a regular trip to the dentist. The ever-resourceful children enjoyed experimenting by brushing the teeth of the animals, dinosaurs and babies in the Den – as well as practising brushing on a model set of dentures. Basically, everything has been cleaned with the help of their trusty toothbrushes! Much fun was also had at Forest School with the children mixing bicarbonate of soda with water to create their very own toothpaste, which helped the children to explore further our cleaning topic while brushing the trees and logs. And much to their delight, the children met Freya the dentist who came to Nursery to talk to them about the importance of keeping teeth clean and healthy, and what to expect when visiting the dentist. A fantastic week has been had by all, and it's safe to say that the children certainly had something to smile about.
Penny Hodnett, Nursery Class Teacher
Reception Children Revel In A World Of Discovery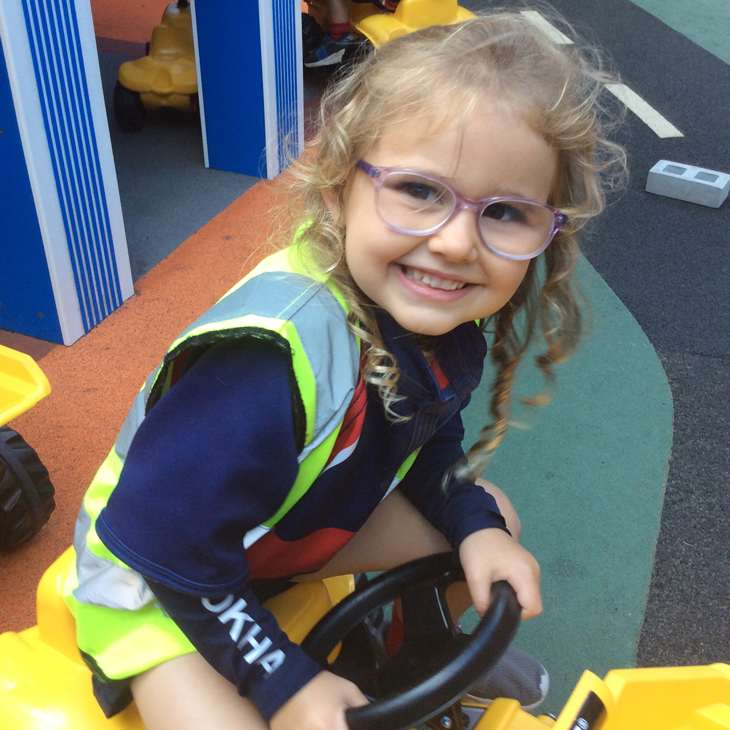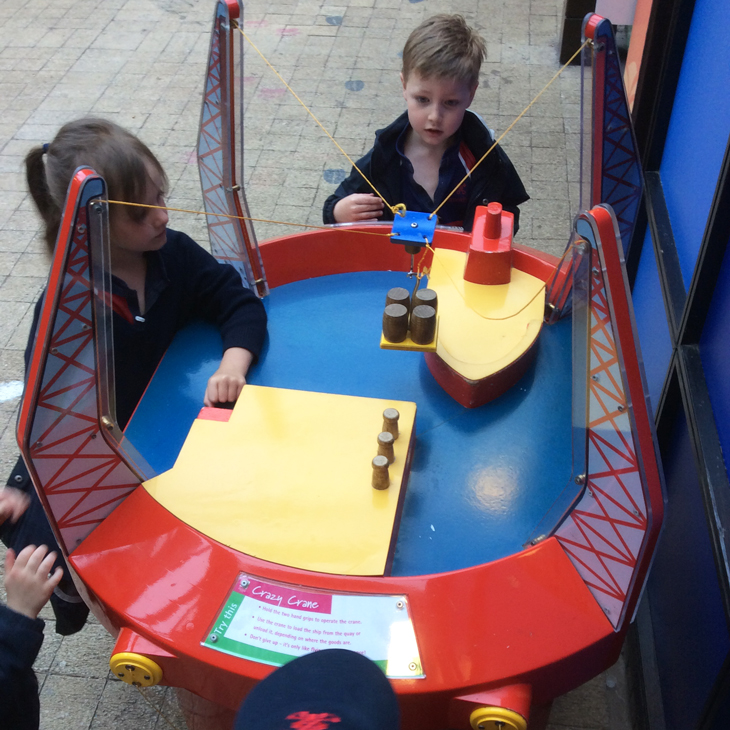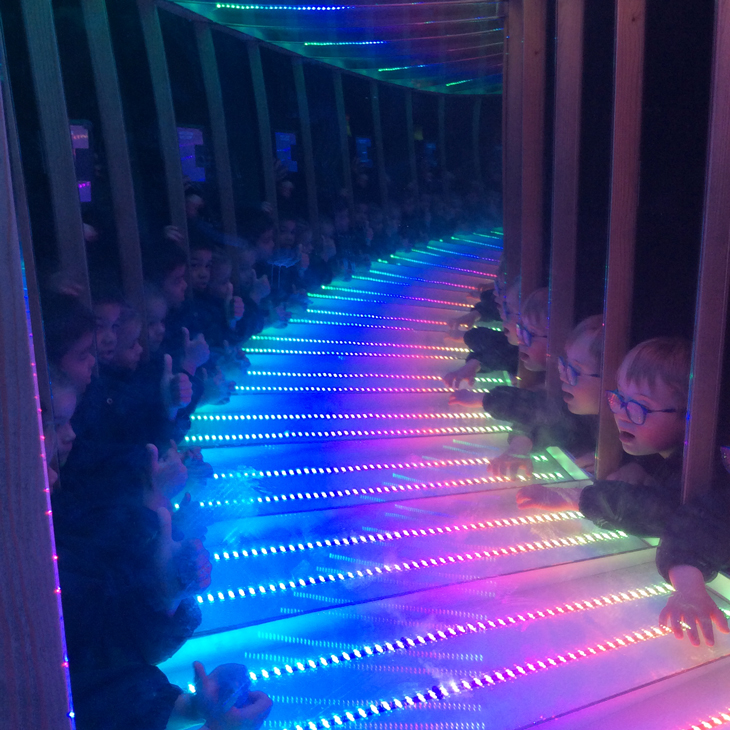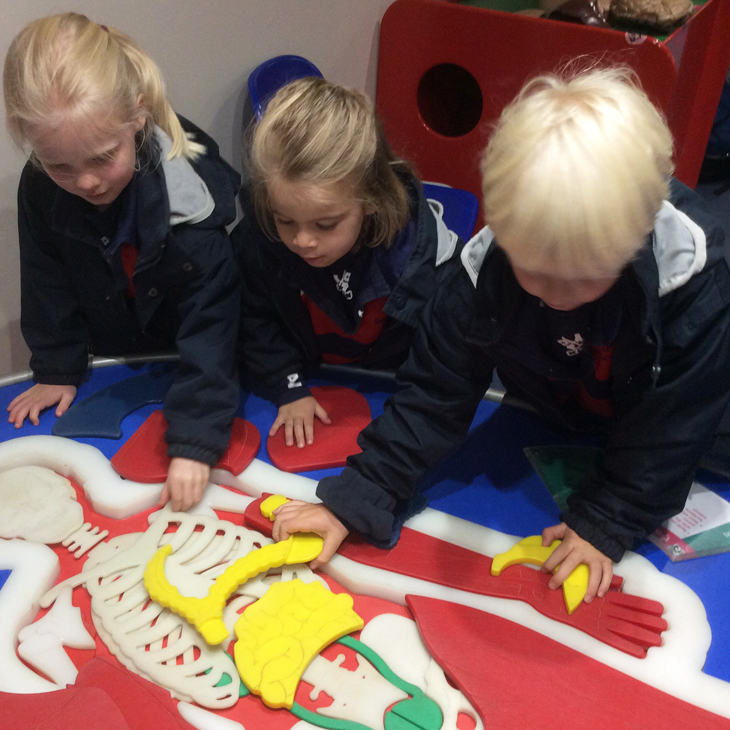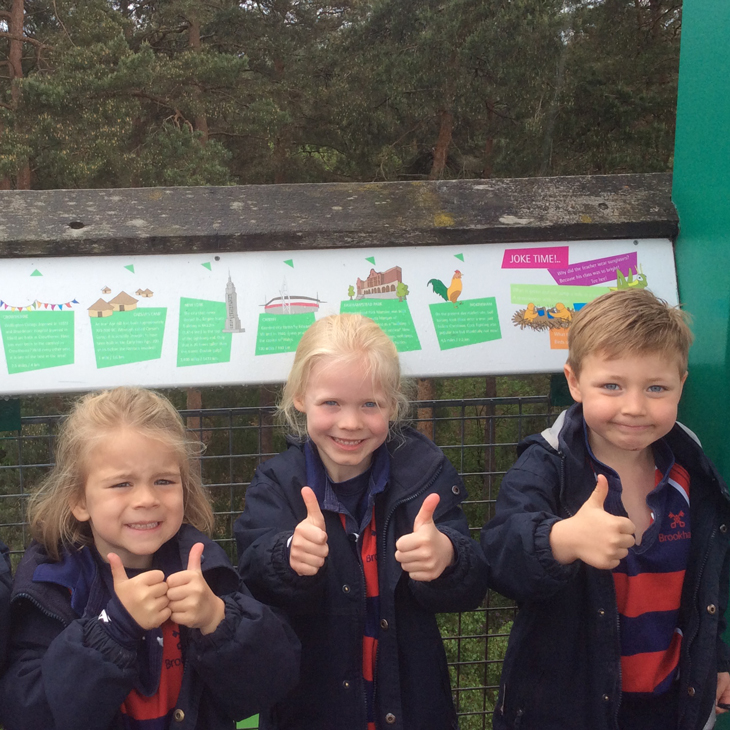 A school trip for any child is always exciting, even more so for the excitable Reception children who have never been on such an adventure with their peers before. Part of the excitement is planning and talking about what they will put in their packed lunch box, leading to discussions about healthy choices and environmentally friendly packaging. The lively bunch were quick to settle on the coach and after an hour we arrived at The Look Out Discovery Centre in Bracknell, Berkshire. Building on this term's topic of 'Magical Mayhem', the science exhibition enabled the children to explore different areas of the curriculum through an exciting, hands-on approach. Resilient learning muscles were stretched when working collaboratively to build a dam in the indoor stream while creativity was encouraged in the Light and Colour zone, with children dancing in the coloured beams and drawing light pictures on the shadow box. The insect enclosure captivated the young minds of the children who were surprised by the efficiency of the working ants while also being amazed by the size of the African land snails, leading to discussions about the ability to camouflage themselves from their predators. A trip up the high tower is always a highlight of the trip, having faced any fears of heights to get a spectacular view once reaching the top. After a speedy lunch stop, body and brains were challenged by testing reaction speeds on Batak, jigsaws of the human body were explored before lots of laughter was heard when passing the giant mirrors. The group of exhausted and delighted children were reluctant to depart after their busy visit, but it wasn't long before many of them had a short nap before arriving back at Brookham.
Georgie Hunter, Head of Reception
Year 1 Learn Valuable Lessons During Monastery Visit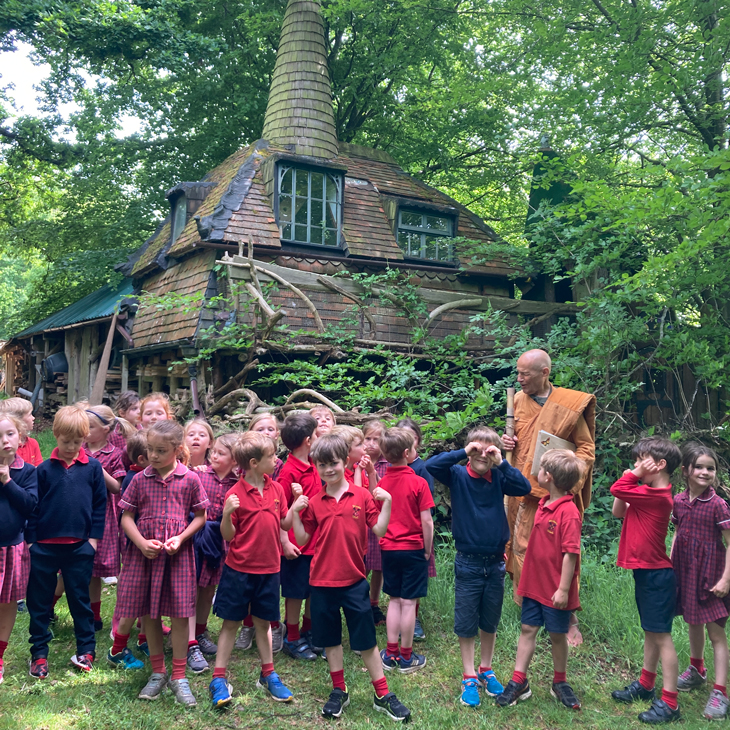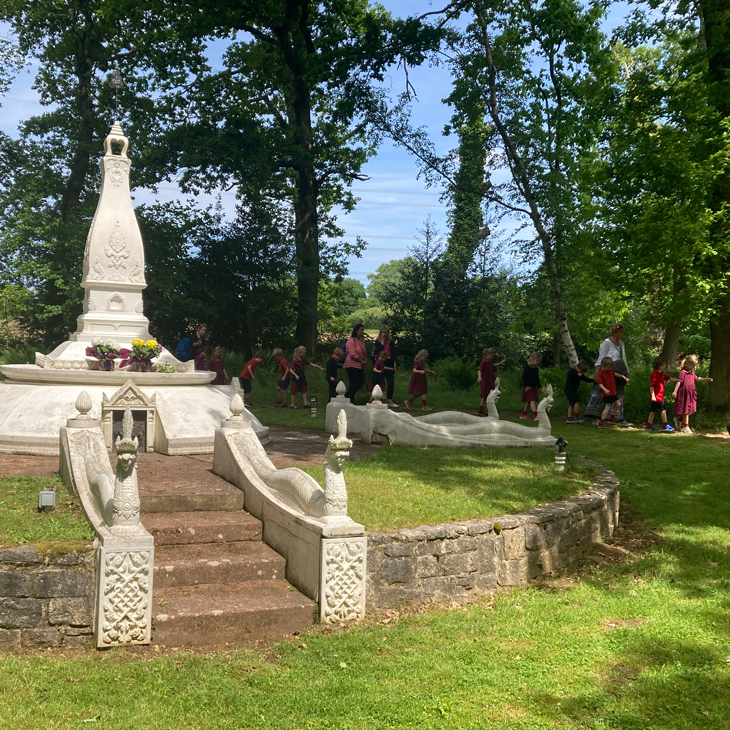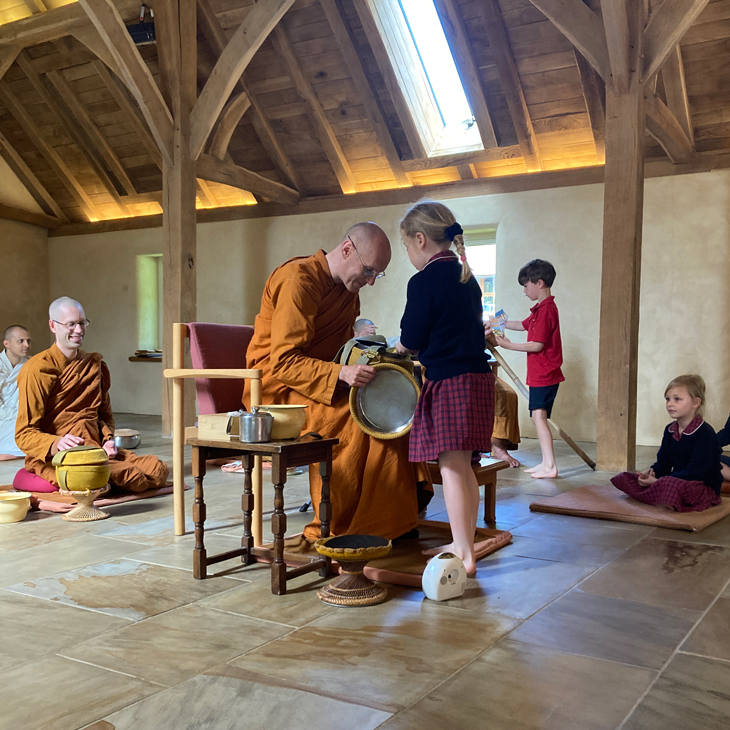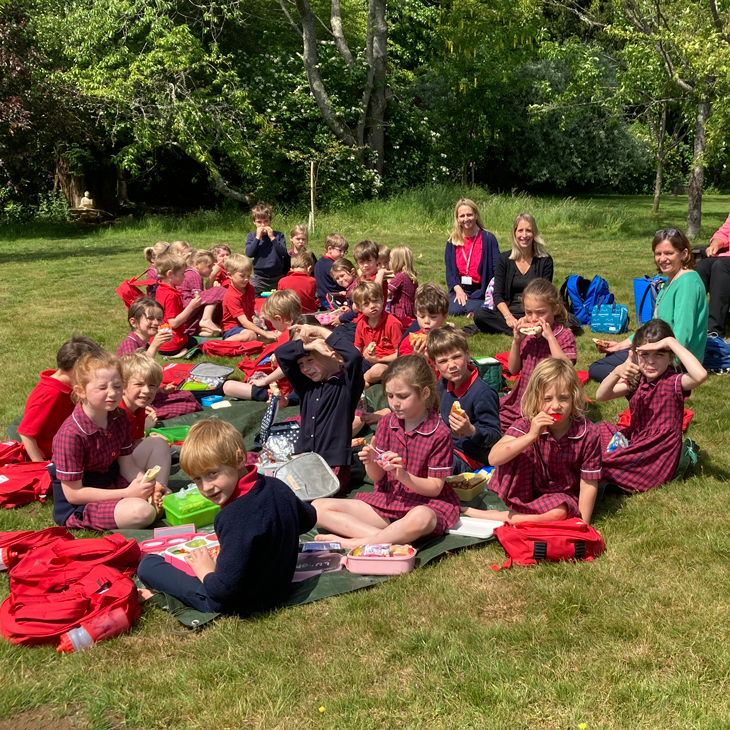 Year 1 have been busy learning about Buddhism this week. And their learning activities culminated in a fascinating trip to Chithurst Monastery on Wednesday. It was a beautiful sunny day to visit such a tranquil and beautiful setting. After participating in a meditation session in which the children sat cross-legged while  breathing calmly,  the children took the opportunity to ask the monks questions about how they live their lives. They watched with fascination as the monks chanted, learning that the words focused on being peaceful, caring for all living things, and engendering kindness. As Year 1 followed monk Teter around the beautiful grounds, they got to explore hidden meditation huts and marvel at models of Buddhism's Noble Eightfold Path and The Wheel of Life. On leaving, the children were presented with intricate sketches drawn by one of the monks that they could take home and colour in. Pupils and teachers alike all came away from the monastery having learnt that monks are truly generous with what they have and extremely thankful for everything that they receive. We decided these were important principles for us to live by too.
Kerri Wilkes, Year 1 Class Teacher
Bowled Over By Year 2's Cricketing Prowess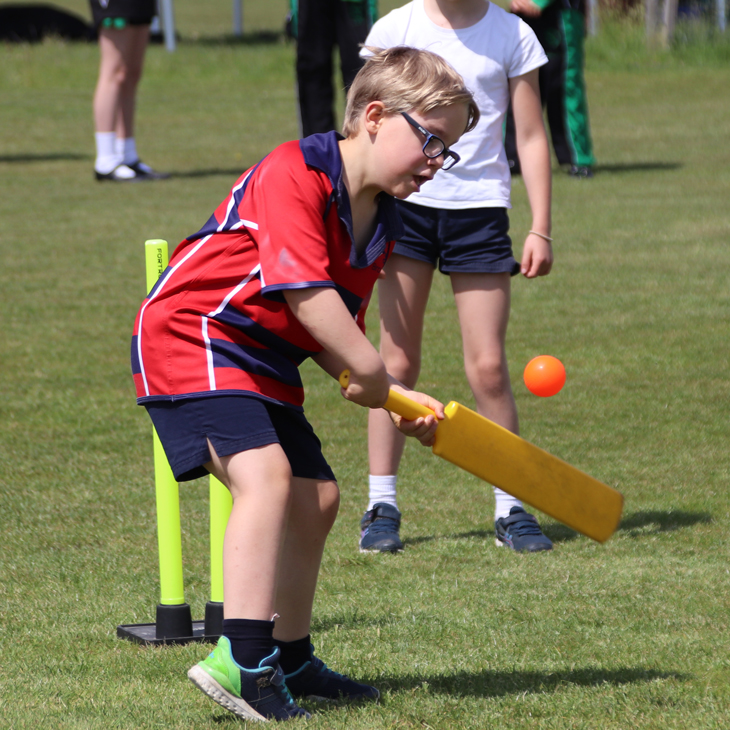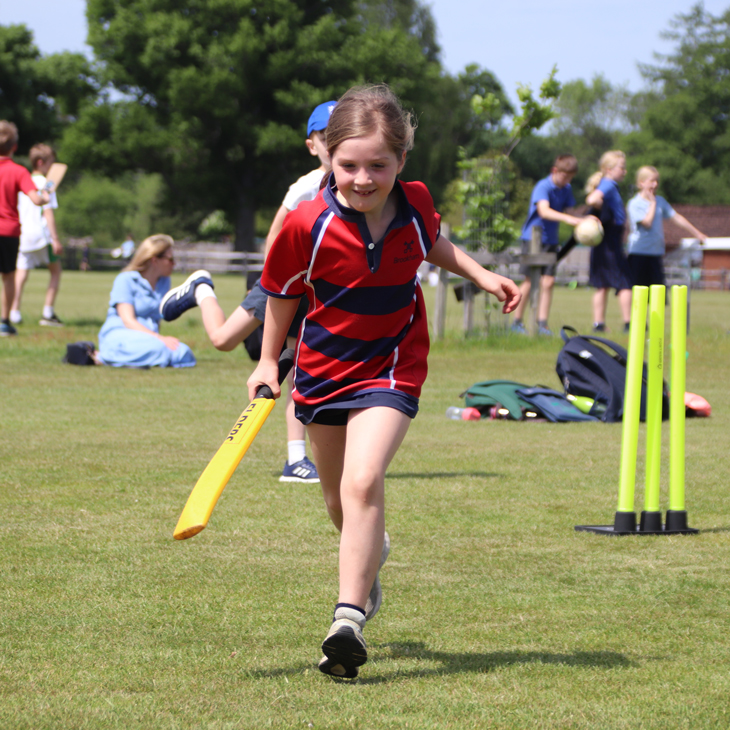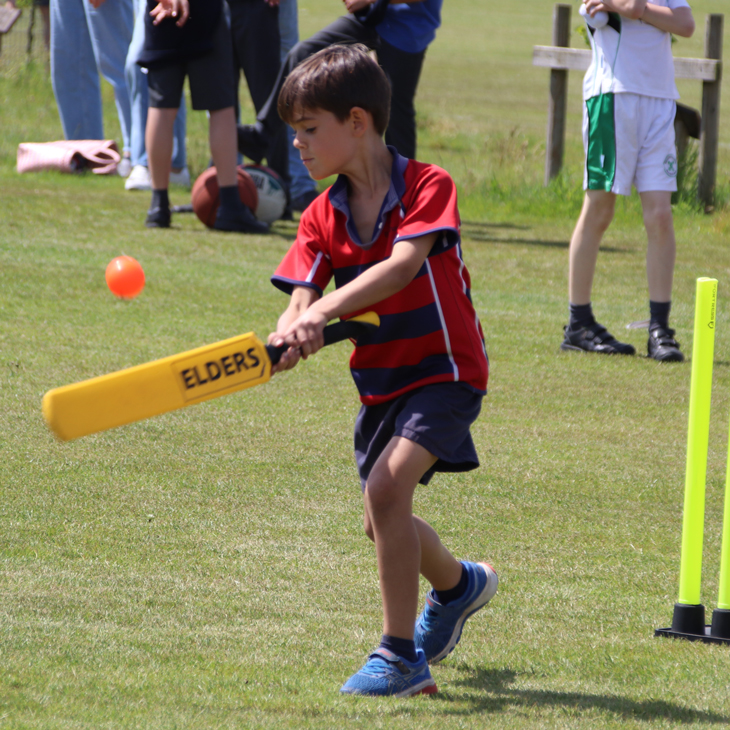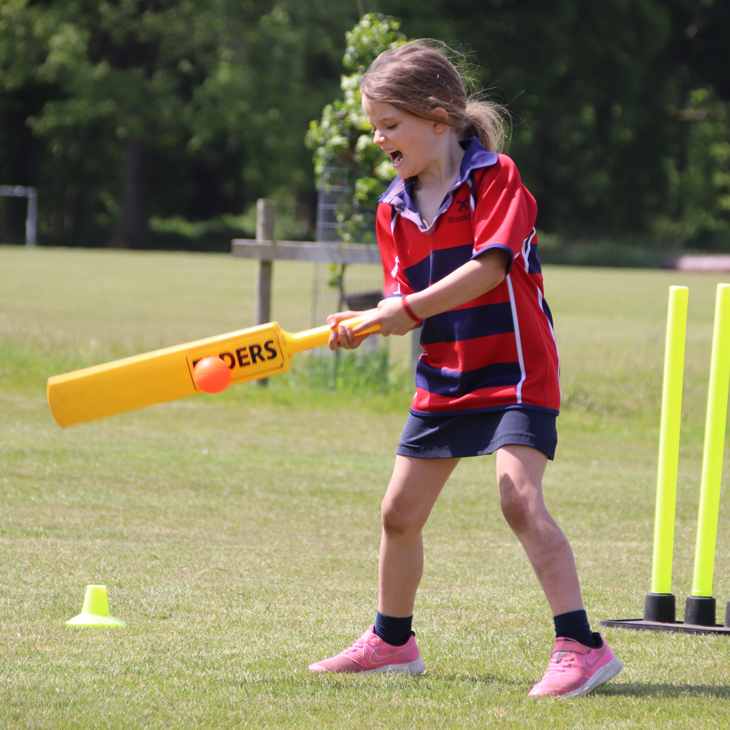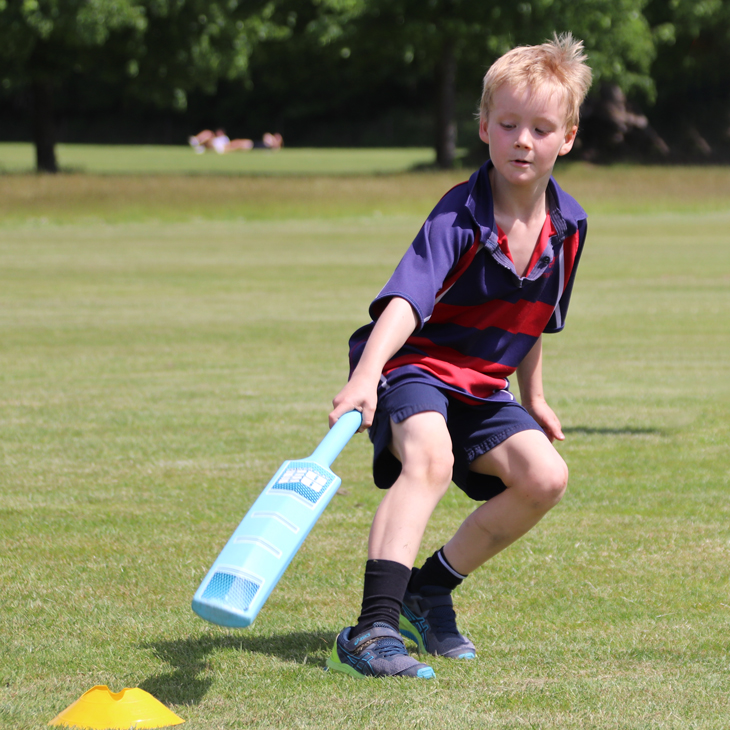 There has been no rest for the 'wicket' for Year 2! Over the last few weeks the children have been playing cricket; developing their ball-handling and striking skills, as well as honing their fielding techniques. So what better way to put their skills to the test than to set up some 'quick cricket' matches against our friendly rivals from Churcher's College Junior School? Facing tricky under-arm bowling from their teachers, the children put their new-found skills and confidence to the test to score as many runs as possible, even hitting some balls over the boundary for six! While fielding, the children watched and waited intently, hands at the ready for a catch, while their opposition came to the crease with bats in hand. It was an afternoon of great weather, great cricket and great fun – and we have been well and truly bowled over by the success of Year 2's cricketing prowess.
Jess Oecken, Head of Brookham Sport
Independence Shines Through With Engaged Year 3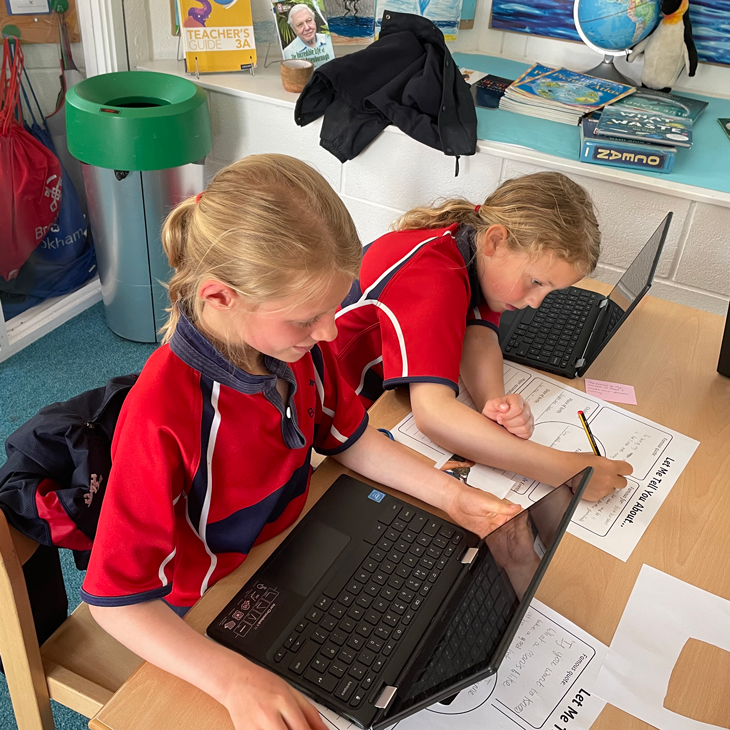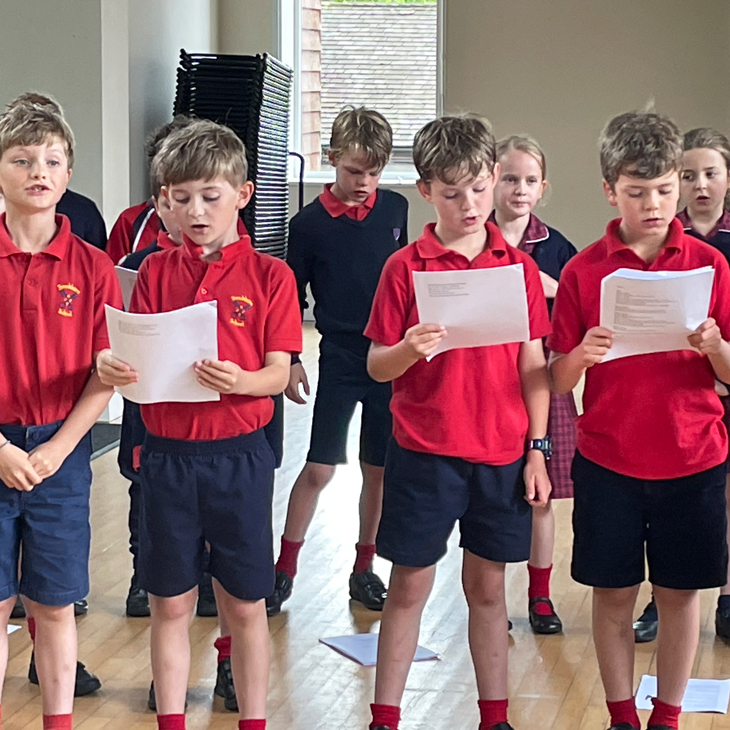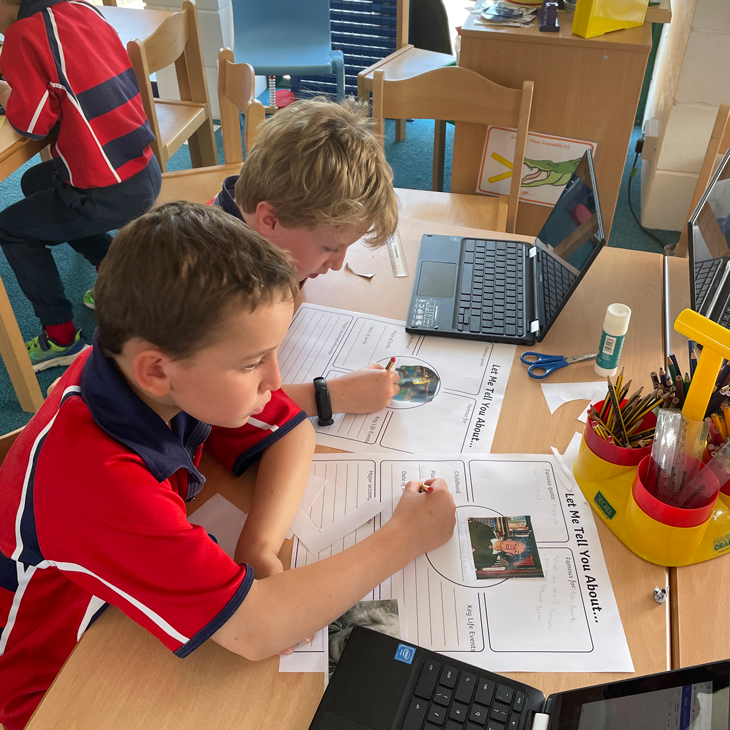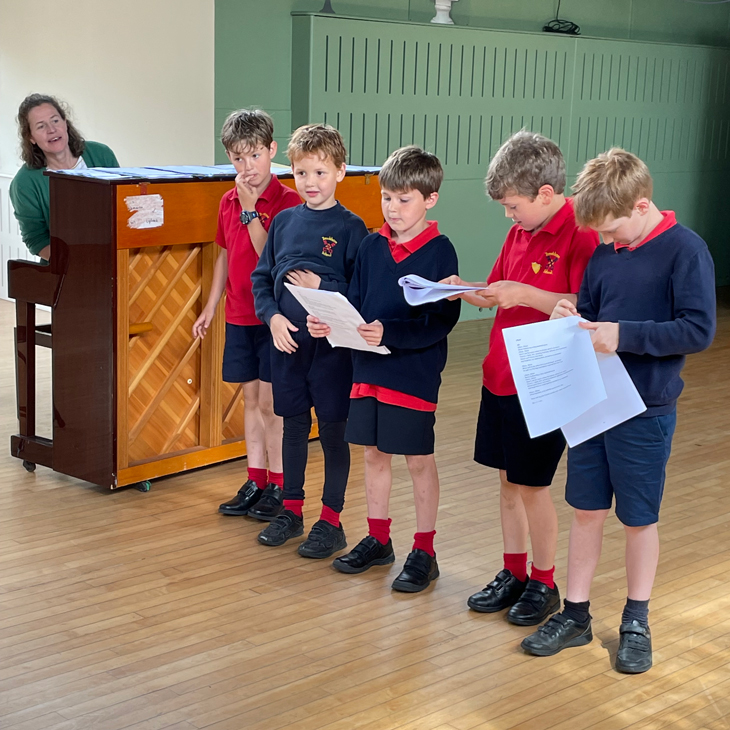 Wow! Year 3 are back in the classroom and what a difference a few weeks and a truly brilliant residential trip can make. All of the Year 3 teachers have been amazed at the increased maturity of the children that have come back from Mill on the Brue and how noticeably improved their collaboration and resilience skills are – not to mention their independence! One of my favourite topics is Save Our Seas because the children are so wonderfully engaged in it.  They loved hearing about Jacques Cousteau who, sickly as a boy, grew up to be pivotal in changing people's perceptions of the world through his inventions and discoveries. They were fascinated to hear the stories of some remarkable people from Rosa Parks to David Attenborough and then, unsurprising, were super excited to be given the opportunity to research and write a biography of their own. There is a lovely buzz around Year 3 at the moment because, in addition to the enthusiasm the children have for their topic and literacy work, they are throwing themselves energetically into their singing and performance. Every spare minute is spent practising for their end-of-year production, Oliver, and for the Queen's Jubilee celebrations. And with the sun in the sky to match the mood, what a brilliant term this is turning out to be.
Stephanie Turner, Year 3 Class Teacher
Year 4 Give Marcel Marceau A Run For His Money!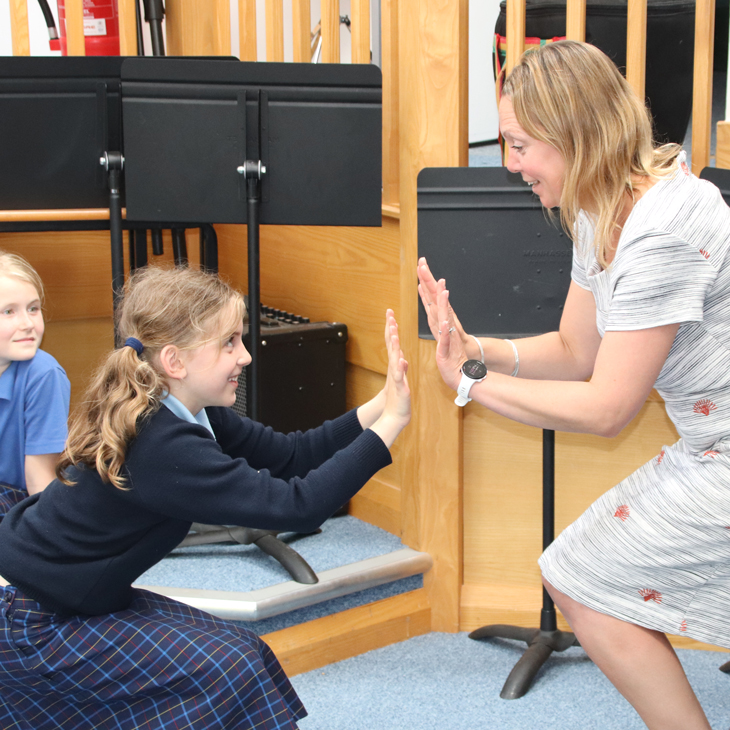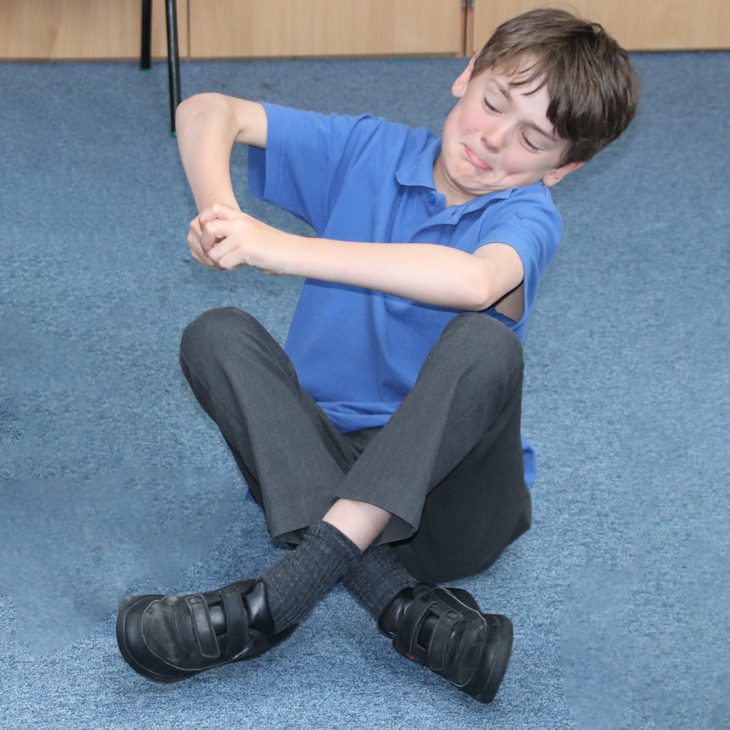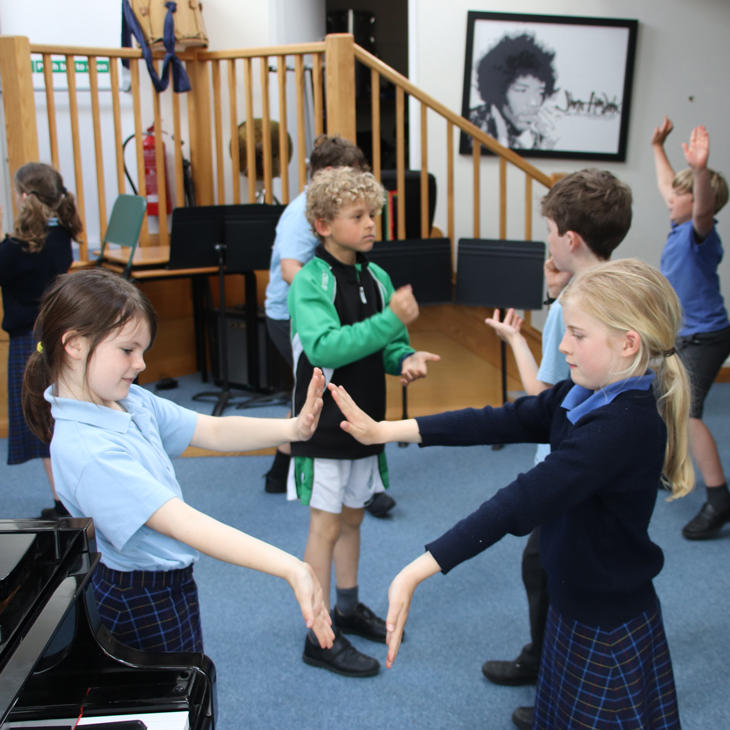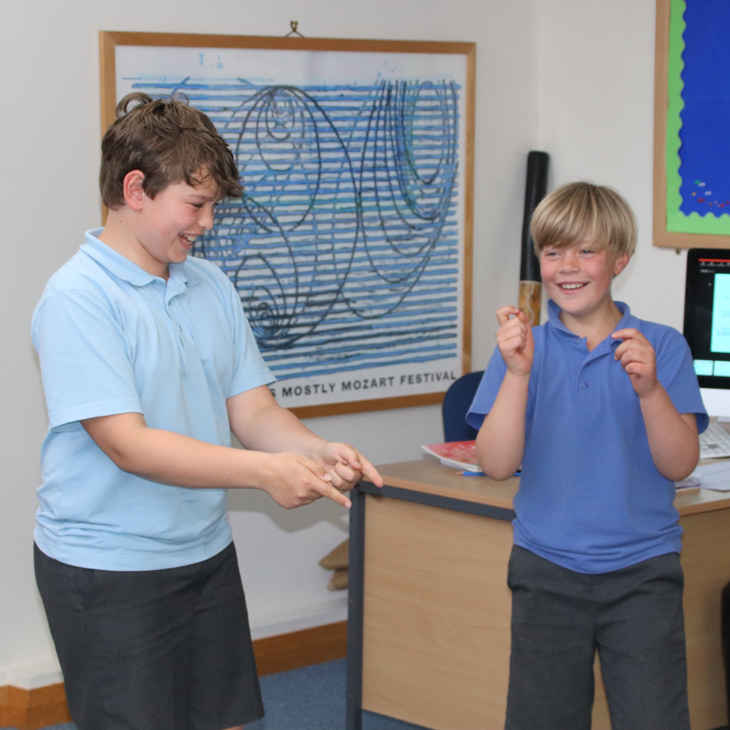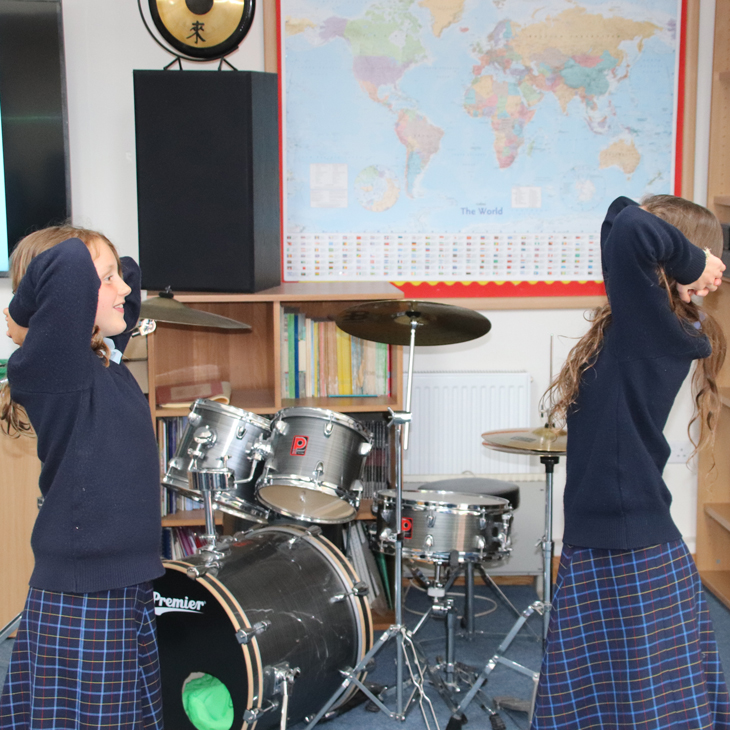 Year 4 are learning all about the drama skill of mime this term, through a topic called 'The Toyshop'. This week, the children were introduced to the key rules of miming, including using more expressive body language, facial expressions, no talking, and how to keep things simple and the same size. A lot of fun was had by all as they each 'pulled' something out of the 'magic box', including a ladder, a sports car and even an elephant! Year 4 also used effective and pleasing teamwork skills as they worked on mirroring each other to show their morning routine. Some found it a little trickier than others, but with a little resilience and perseverance, these budding mime artists will soon be giving Marcel Marceau a run for his money!
Sarah Baird, Head of Drama
Cracking Cricket From Year 5 As Cranleigh Come To Town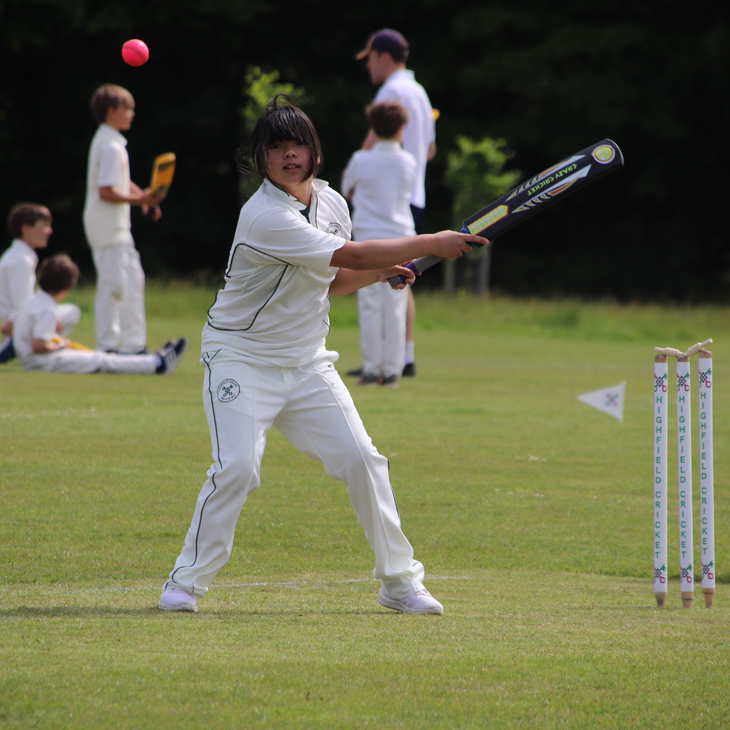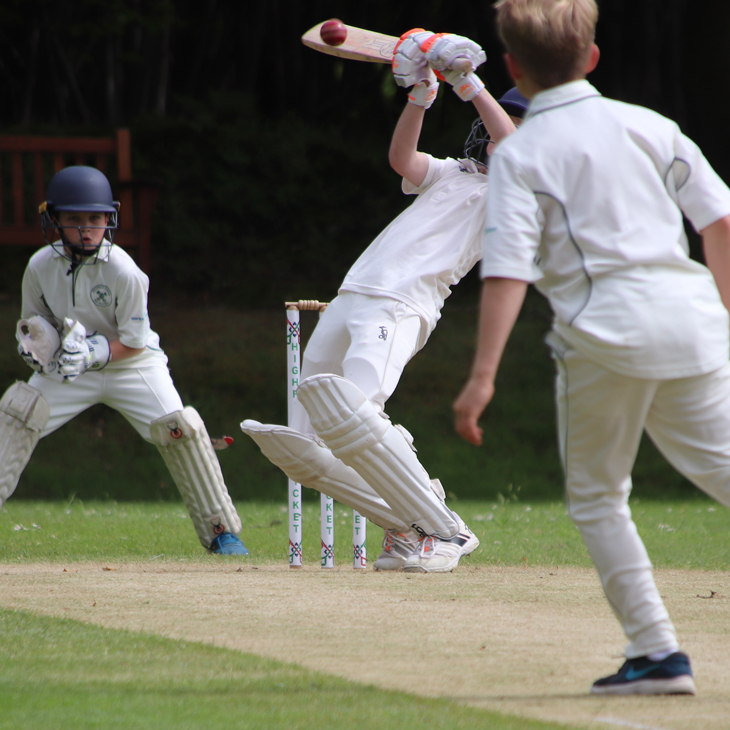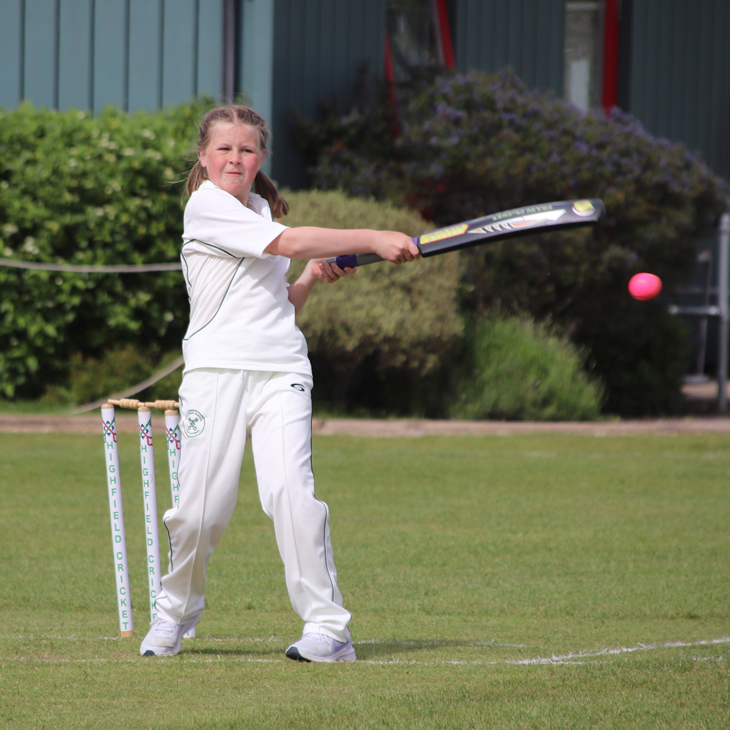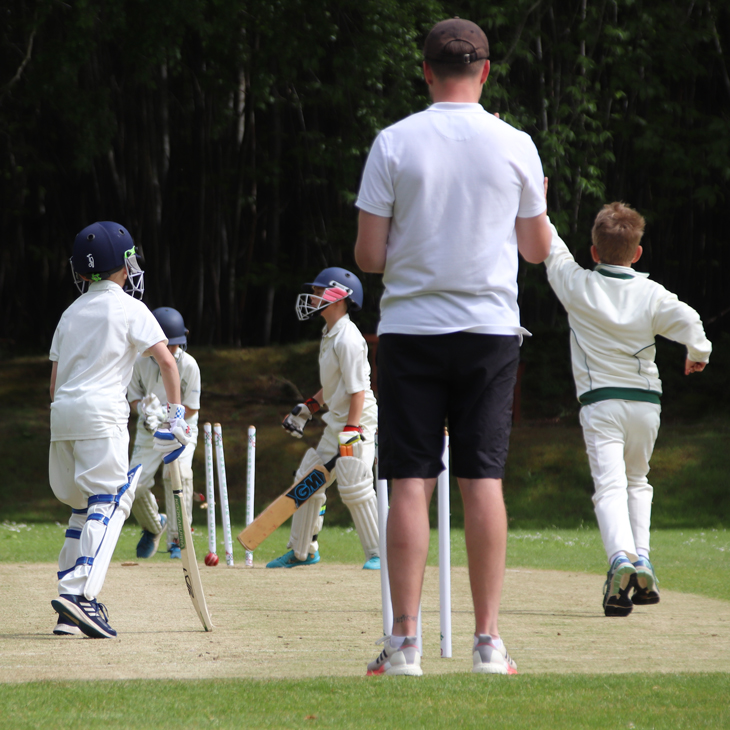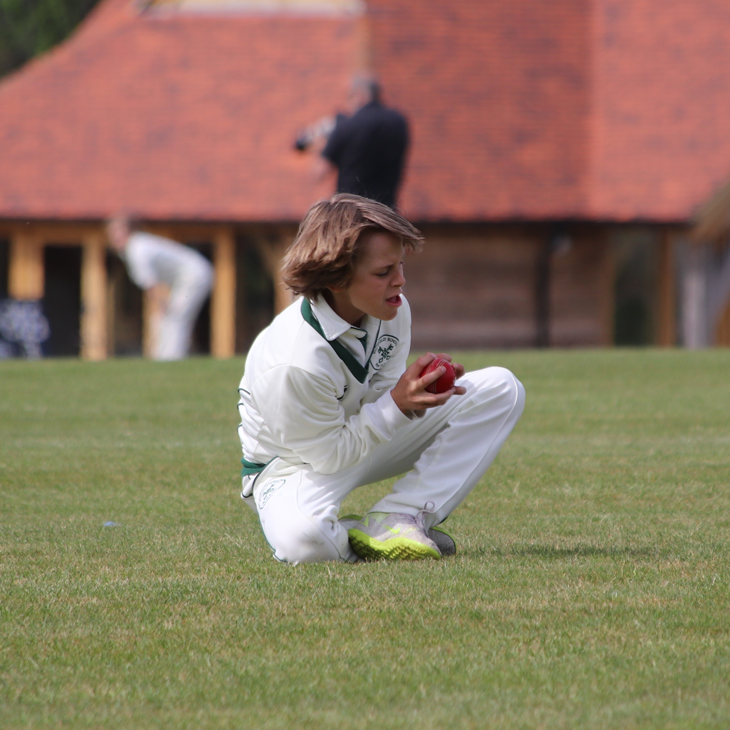 Highfield U10s had a wonderful series of gripping matches against our friends from Cranleigh.
The U10A Boys' team took to Mac's Field full of confidence after an emphatic win against Aldro at the weekend – and they carried their fine form with an equally impressive win against Cranleigh. Captain Jack H won the toss and elected to bowl first and opening bowlers Wilf W and Freddie H repaid their skipper's faith by removing the visitors' top three batsmen inside the first three overs. Sharp fielding by Harry R and Jaime B resulted in two run outs before the latter took a spectacular one-handed catch off the bowling of Alec W, who added a second wicket moments later to leave Cranleigh in trouble at 20-7. Aurian G's straight ball accounted for Cranleigh's eighth wicket before Harry M took a fine catch off Nick A's bowling made it nine before a battling 50-run stand by Cranleigh's last pair left Highfield needing 71 to win. With the bat, Harry top scored with 13 and Alec scored the winning runs with a classy cut shot as Highfield won by six wickets with six of the 20 overs to spare. It was another sensational performance from the boys; this group is working as a team and producing excellent performances as a result.
The U10B Boys got off to a flying start against Cranleigh with Bryn E crashing a few early balls to the boundary rope, and the positive batting continued throughout with their final total of 292 looking to be an extremely competitive score. In reply, Cranleigh crafted quick singles to build a score and needed 23 to win off the last three overs, which they duly did despite some excellent fielding from Ihor S.
Highfield U10C Boys had a nailbiter against Cranleigh, winning after a 'sudden-death' over. Captain Jack H marshalled his troops effectively all afternoon while Jacob M's spin bowling and Richard R's incredible catch really caught the eye as both teams were locked together on 131 runs before the dramatic finale.
The U10A Girls displayed a great team spirit in a narrow loss against Cranleigh. Their fielding was tight, moving well and anticipating the ball to great effect, but their bowling was a little below par which helped Cranleigh rack up 296 runs. When Highfield batted, the girls were focused and kept their communication clear and decisive. The collaboration and team spirit were fantastic and they hit the ball as often as possible and took risks chasing runs, falling just short on 258. It was a great match full of action and emotion. Well done, all of you!
The U10B Girls had a great start to their match, taking three wickets in the first four overs. They worked well together in the field to close down the space and put pressure on the Cranleigh batters, who ended their innings with a healthy 263 runs. In reply, Highfield stayed focused and the batting pairs communicated clearly and effectively, but the need for late runs resulted in a costly run out as the home side fell one agonising run short of the Cranleigh total after a superb match. Special mention must go to Louise Gao, who batted confidently and was Highfield's top scorer. An excellent effort all round!
Rob Dilworth, Ed Elgood, Jamie Dew, Helene Pidebois & Natalie McIntosh, U10 Cricket Coaches
Year 6 Mull Over The Possibility Of Miracles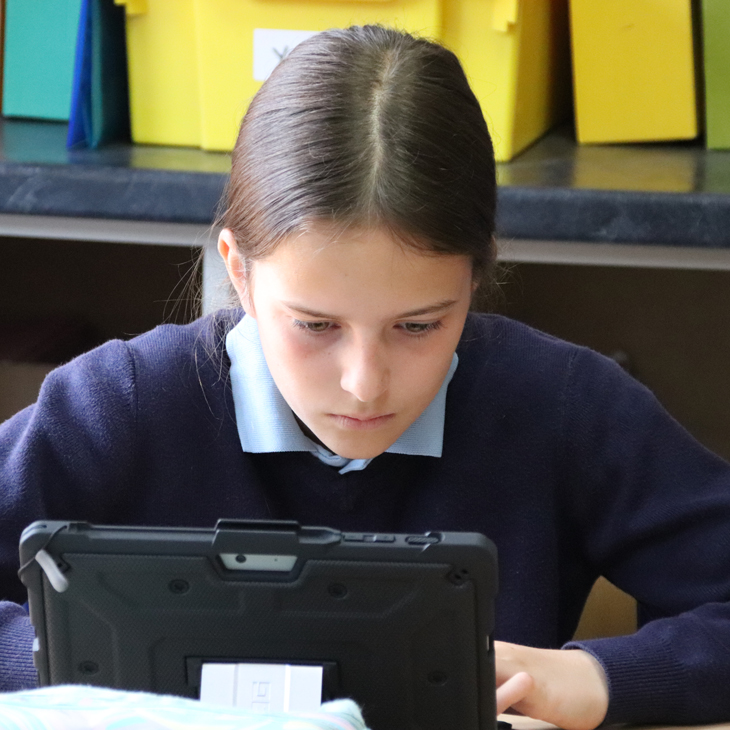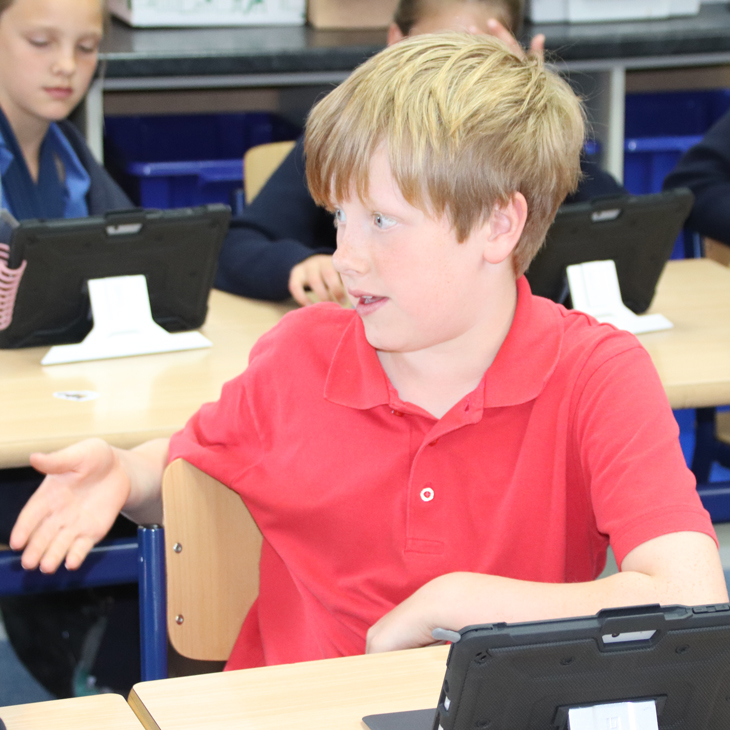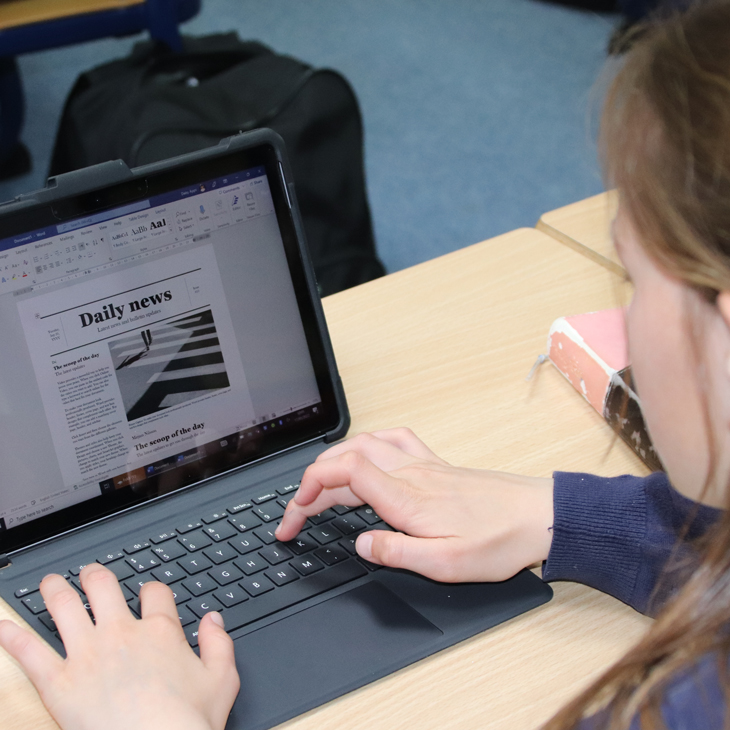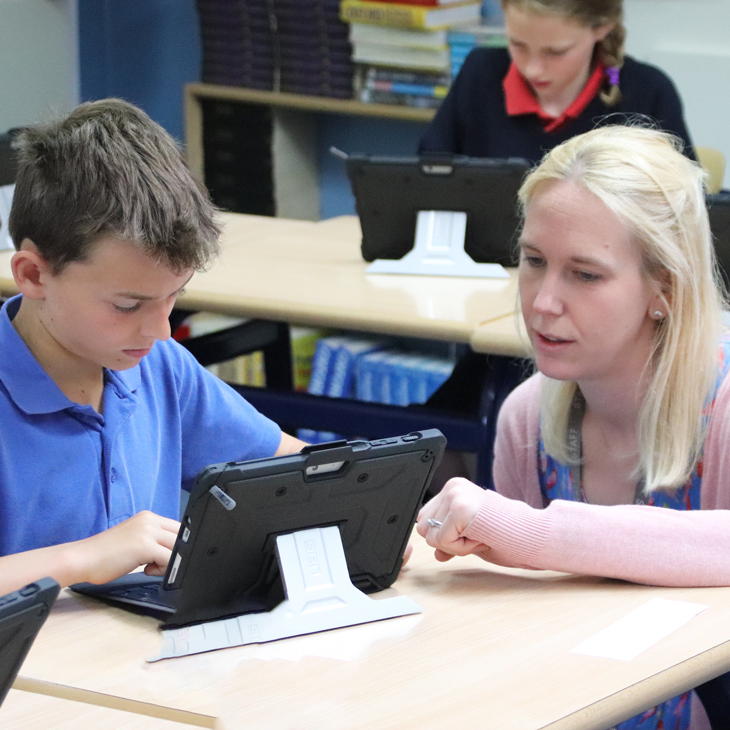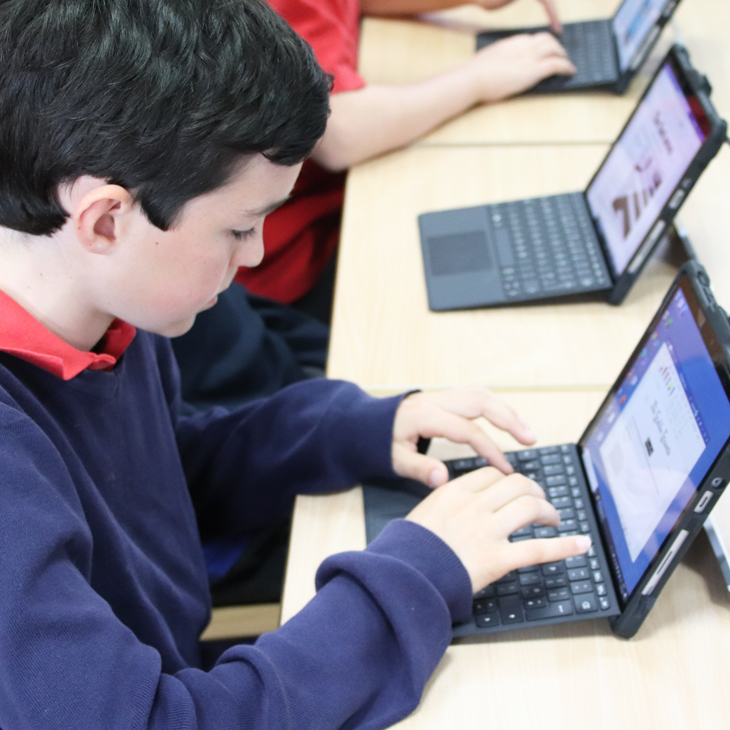 During their Theology, Philosophy and Religion (TPR) lessons this week, Year 6 have been working hard producing newspaper articles recounting one of Jesus' natural miracles from the Bible. They have particularly enjoyed this task as it has allowed them to begin making the most of their new Microsoft Go devices and much fun was had manipulating the layout and presentation of their finished articles. This work forms part of a wider topic in which the children have been considering what miracles are and whether, in their own opinion, they ever actually happen. Through this work our budding Year 6 philosophers will be developing their analytical skills, reflecting on multiple viewpoints and drawing on the ideas of well-known philosophers.  They will need to consider ideas of logic, faith and empirical evidence (or lack thereof) to reach their own conclusions.
Zoe Thesiger-Pratt, Head of TPR
Year 7 Discover Russian Revolution Parallels In Animal Farm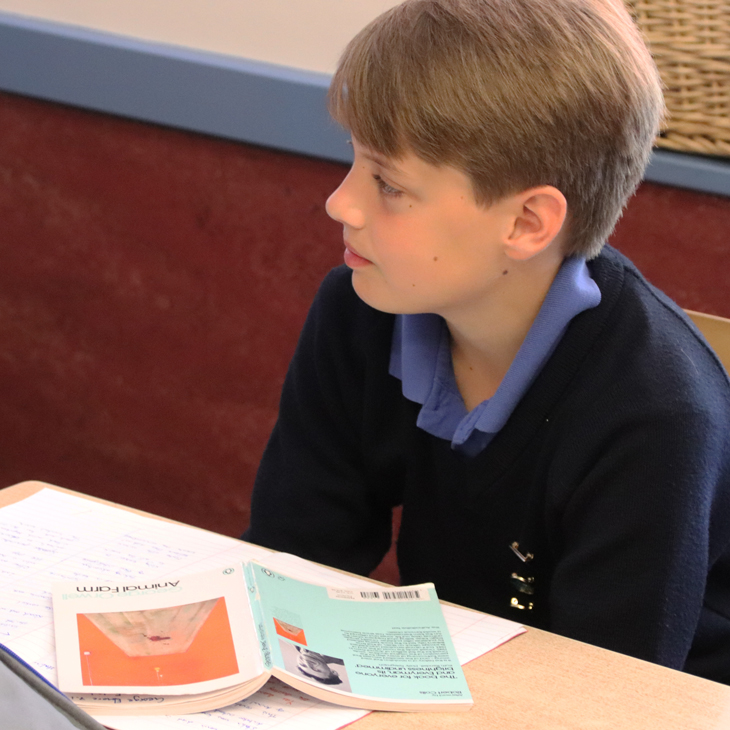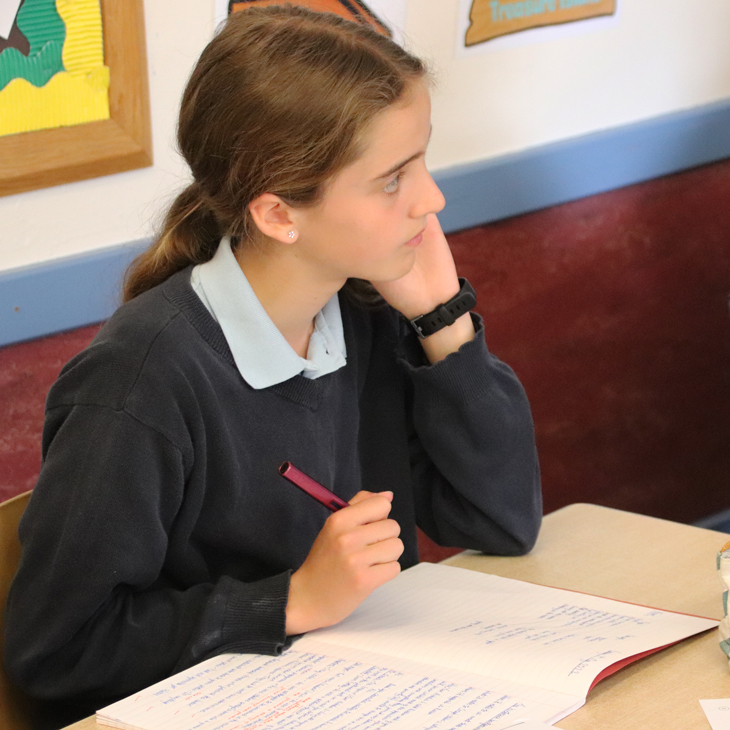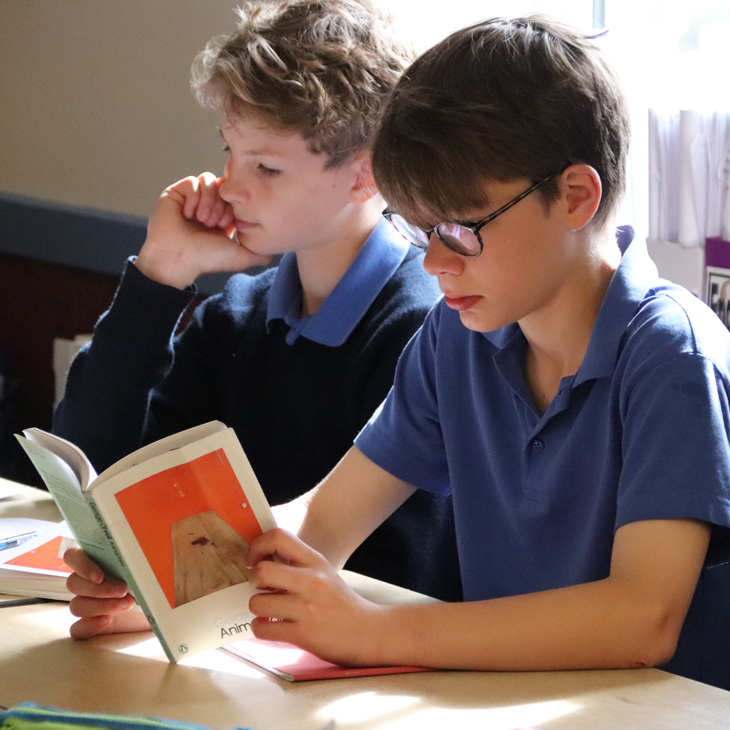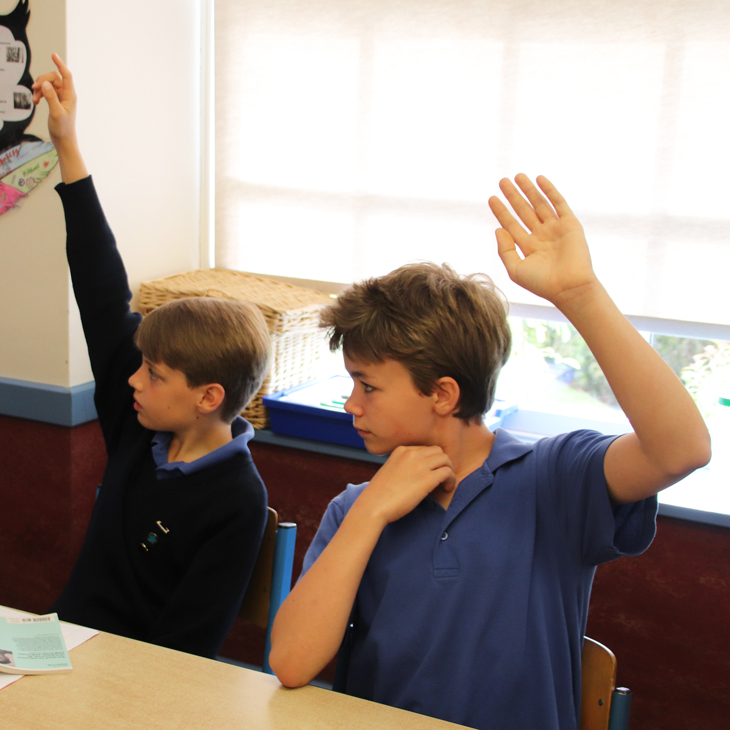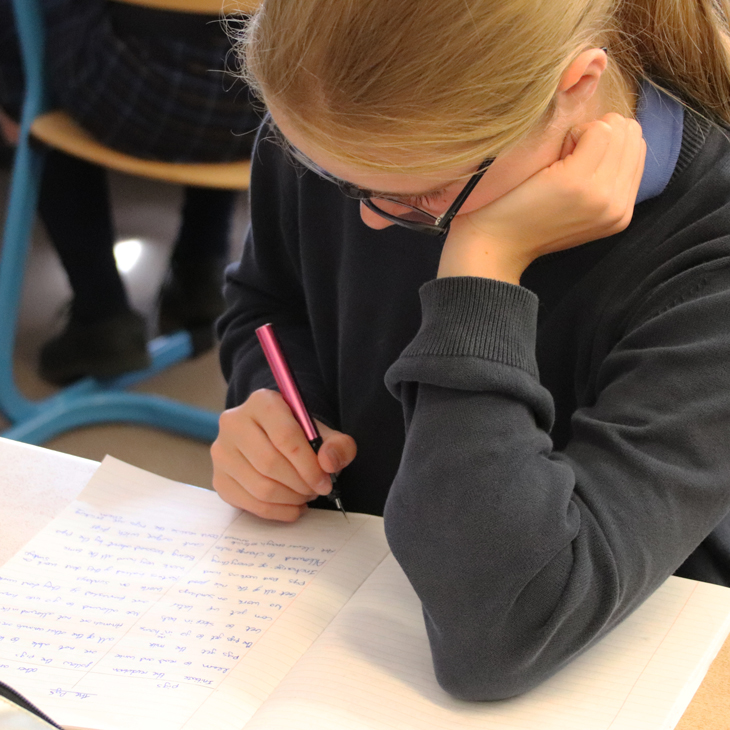 This term, Year 7 have been studying George Orwell's Animal Farm. As part of our study, we have made the connection between the animals' overthrow of the humans on Manor Farm with the Russian Revolution and the theory of Communism.  Students were given the opportunity to research the subject independently, and were able to connect the characters in the story with their historical counterparts. The pig who takes control, Napoleon, is, of course, Stalin, while his arch-rival, Snowball, is Trotsky. Other characters represent archetypes within the new society.  Benjamin, the donkey, represents the intelligentsia who preferred to keep their heads down and stay safe during Stalin's reign of terror.  Pupils in 7.1 wrote a monologue, imagining what Benjamin is thinking as he watches the pigs corrupt the society they have created.  We have also created charts, making a note of the changes in the lives of the animals in the new regime.  On one side are the pigs. On the other, the rest of the animals. The great thing about Animal Farm, however, is that the animals are not just symbols. They have real personality too.  This week, we have been reading a chapter in which Boxer, the giant cart horse, shows his great strength and determination.  Boxer – whose motto is 'I will work harder' – is one of the great characters of English literature.  We compared his actions in support of Old Major's dream of animalism with those of the pigs, and gathered evidence in order to write a character study.  Boxer's ambition is to complete the windmill and then retire with his old friend Benjamin.  As we near the end of Chapter IX, we will find out whether he will get his wish.
Katy Warner, Year 7 English Teacher
Industrious Year 8 See The Light With Lamp Project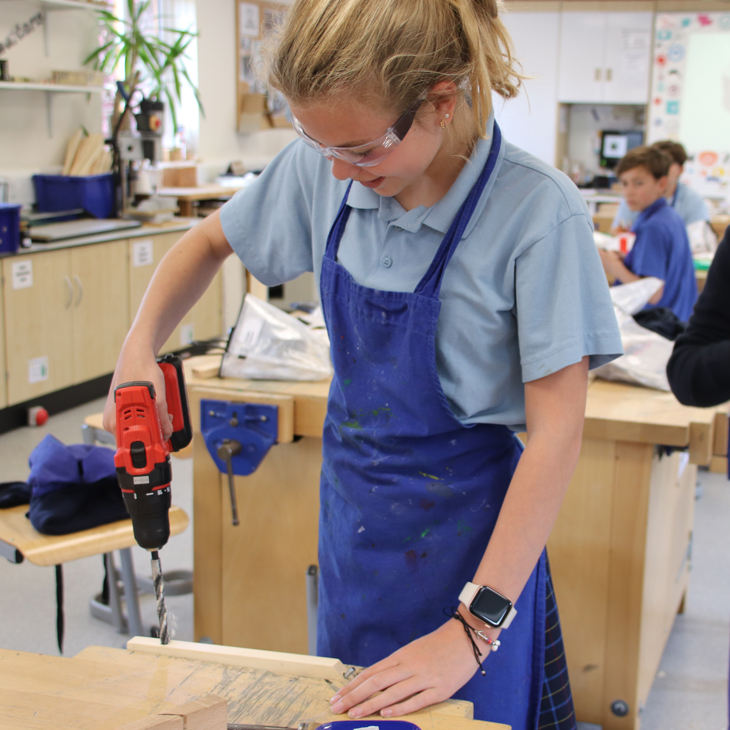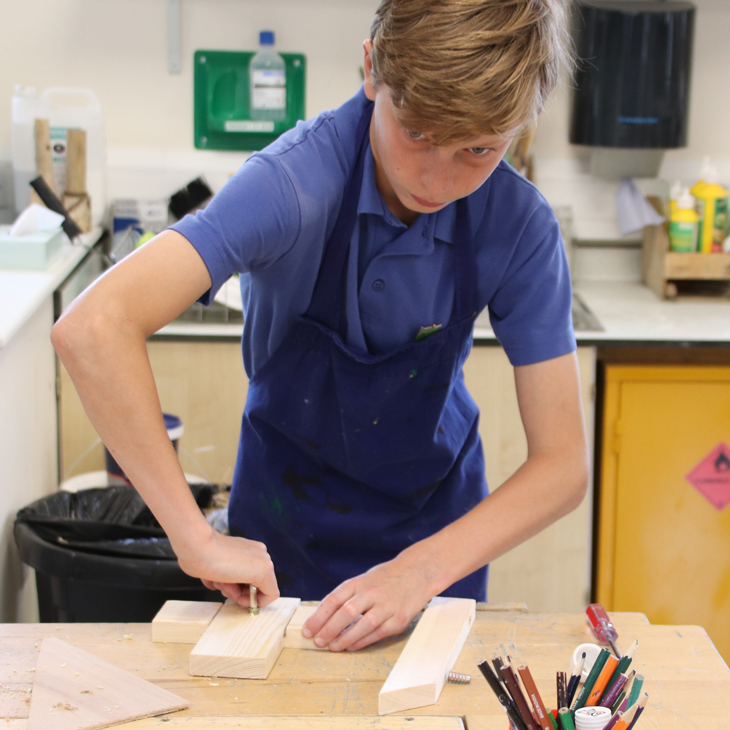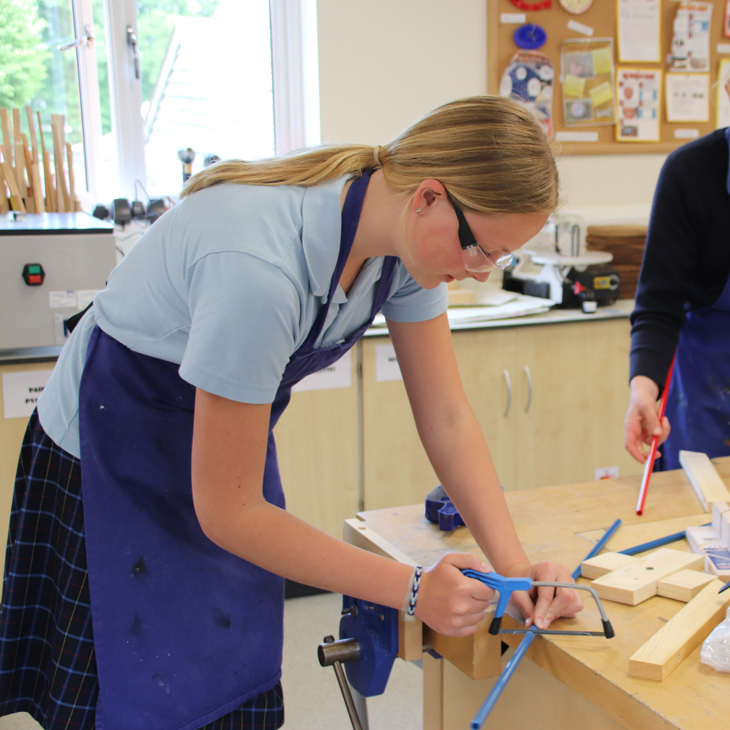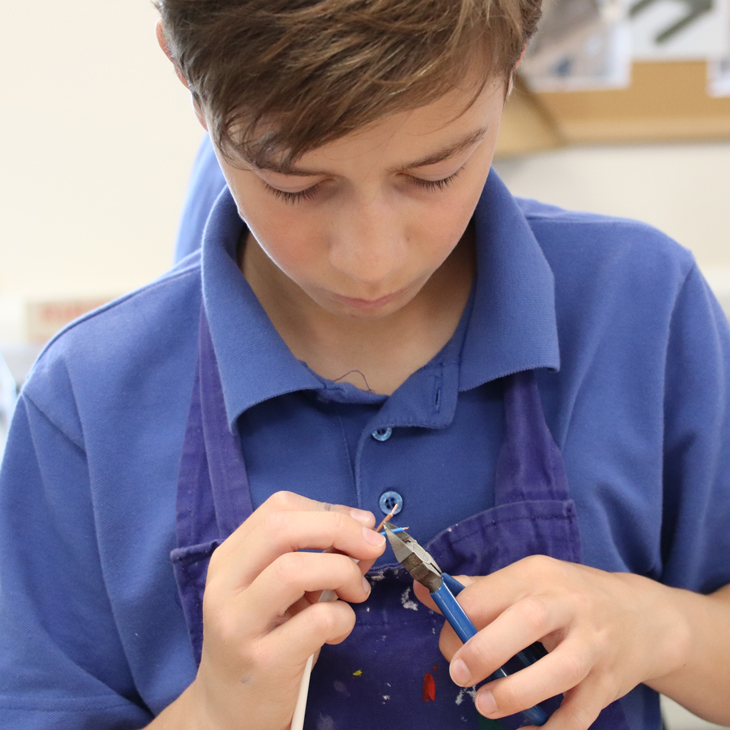 Industrious Year 8 will soon be seeing the light thanks to their creative efforts in Design Technology. The children are nearing the end of their project to design and create an anglepoise desk lamp, which involves a vacuum-forming technique to form a lampshade, carpentry joining to produce a cross-lap base and the engineering of a stand using modern insert nuts and bolts and a housing for the rocker switches. This week, the children have been busy wiring up an electrical switch and bulb holder using two-core electrical wire and pillar drilling their second arm. Year 8 will complete their task by decorating the lamps using laser engraving, decoupage, spray paint or acrylic paint. The children have diligently taken on board instructions and proved very effective with problem solving throughout the project and are eager to show off the end results.
Jamie Dew, Head of DT