Together We Learn, Together We Grow
21st January 2022
Nursery Gymnasts Come On Leaps And Bounds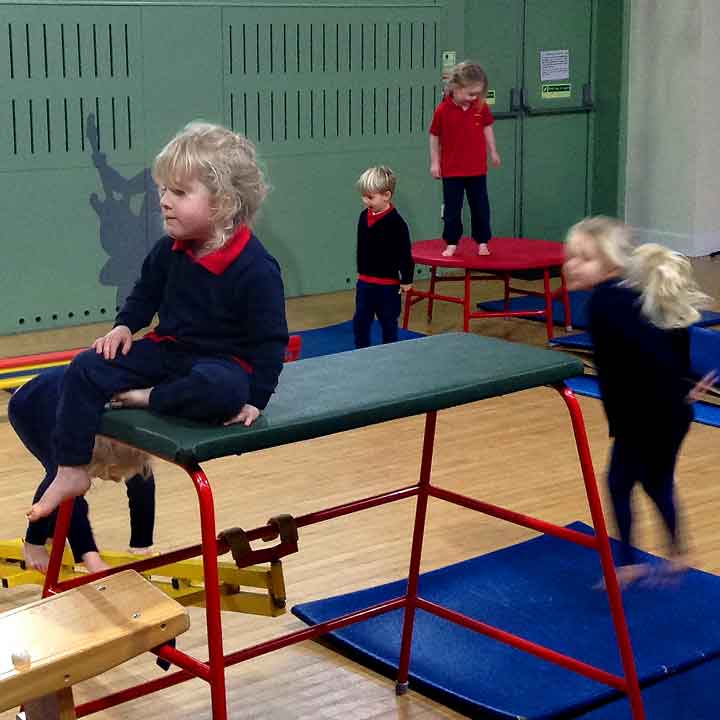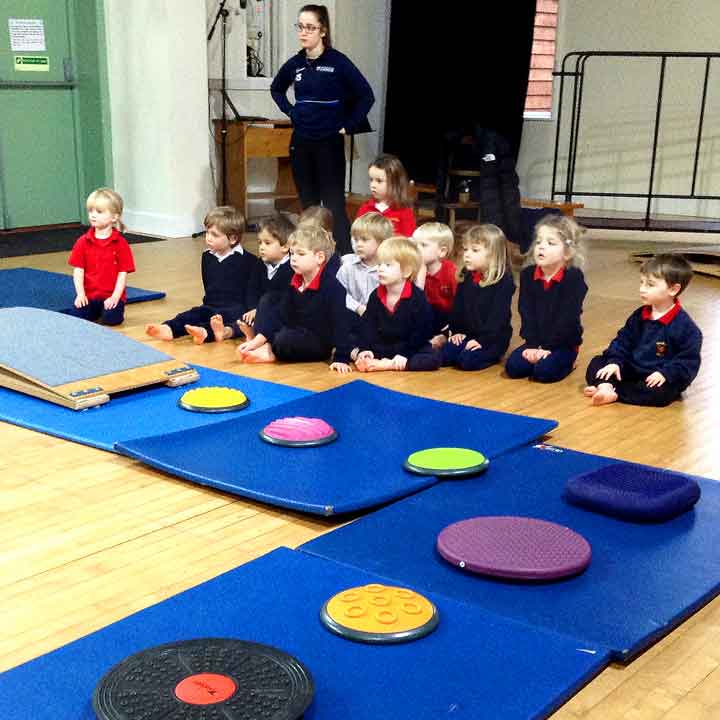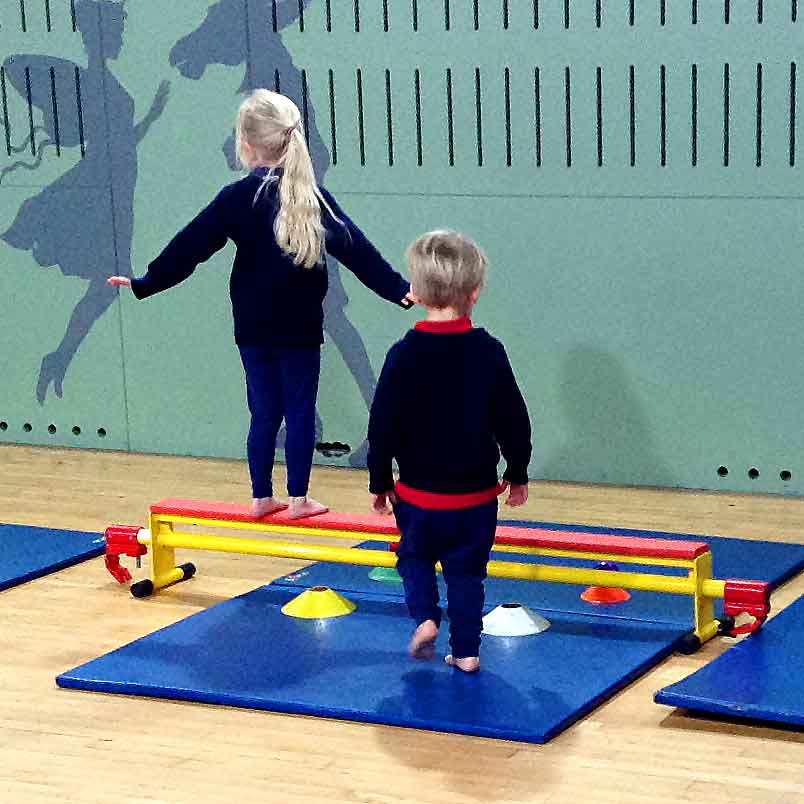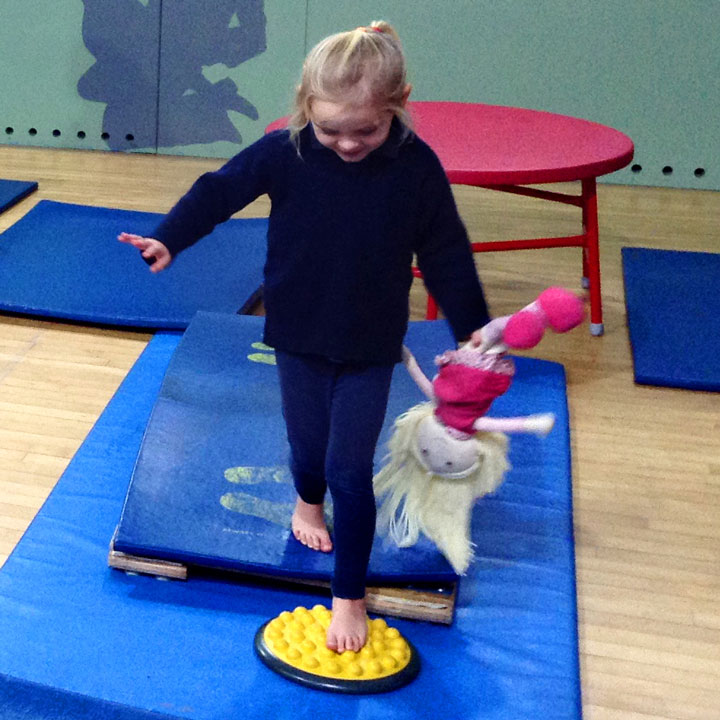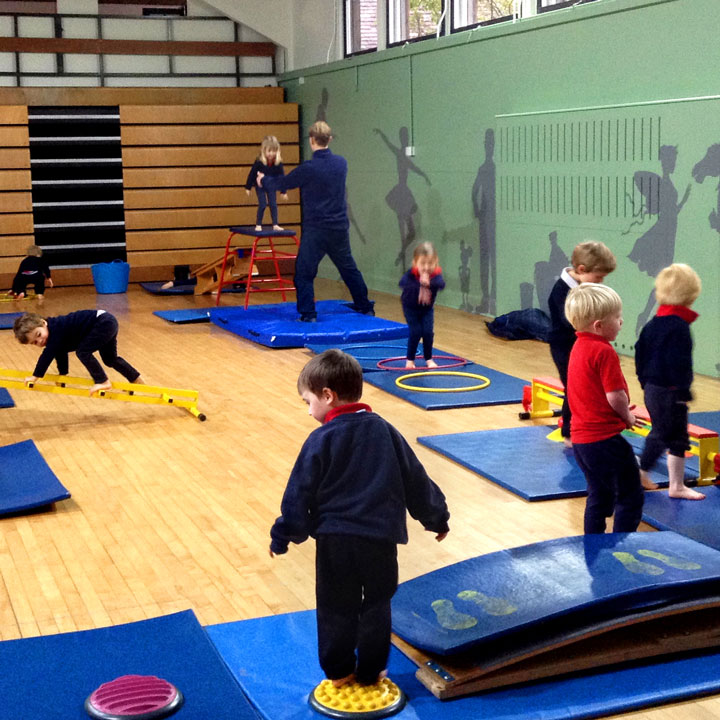 Even the youngest children in Nursery are encouraged to think about how they learn and what they can do for themselves to help with their learning. This week, as part of this term's PSHE focus, there has been lots of interesting discussion about how to achieve goals through persevering even when faced with something that might be a little challenging, daunting or tricky. The children have amazed us with how well they are putting this into practice and their approach to some of the activities they have taken part in has shown they are really thinking about their own learning. Their teachers were particularly thrilled to see how obvious this was in their PE lessons this week, when they were learning to climb, balance and jump off equipment safely as part of a new gymnastics unit of learning. They have wholeheartedly thrown themselves into trying gymnastics this term and it has been fantastic to see some children, who initially were very wary when using the large equipment for the first time, persevering, gaining confidence and making huge progress, even within the course of one lesson. Children who, at the beginning of the lesson, had to be encouraged or have their hand held by their teacher even to climb onto the equipment were enthusiastically launching themselves off various pieces of equipment independently by the end of the session, faces beaming with pride. Not only are they developing their gross motor skills and coordination during their PE lessons, which is so important at this age, they are also learning that if you keep on trying it is incredible what you can achieve!
Sam Forster, Head of Nursery
Reception Parents Discover The Magic Of Forest School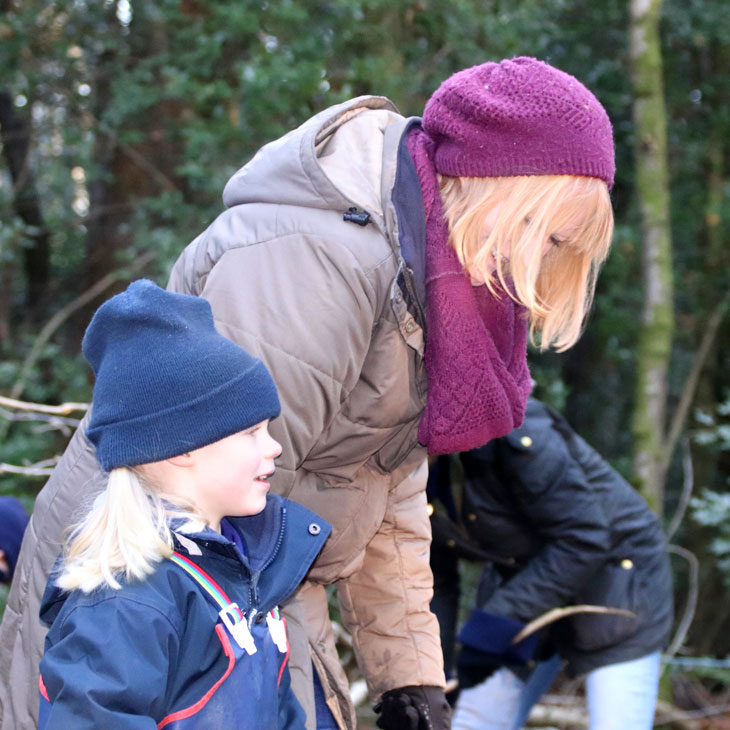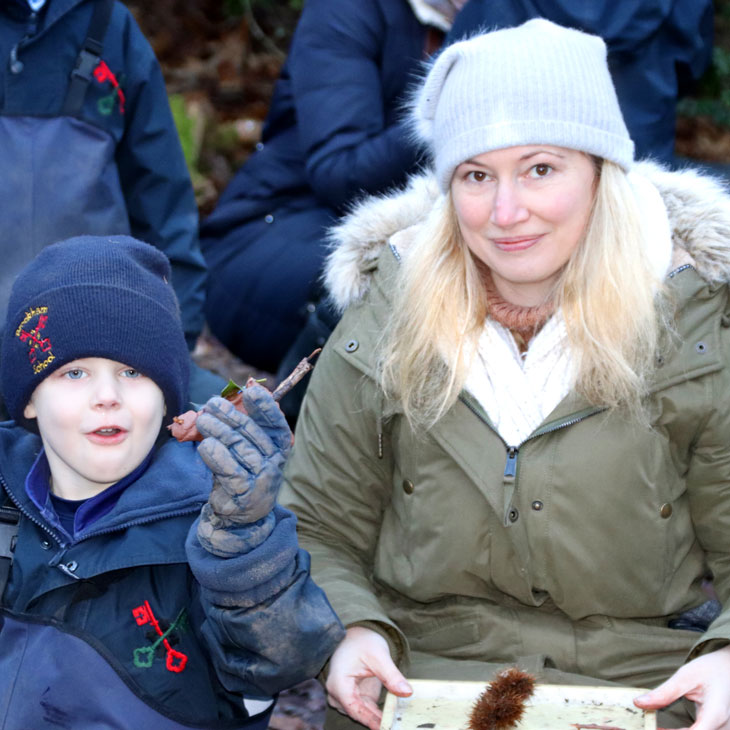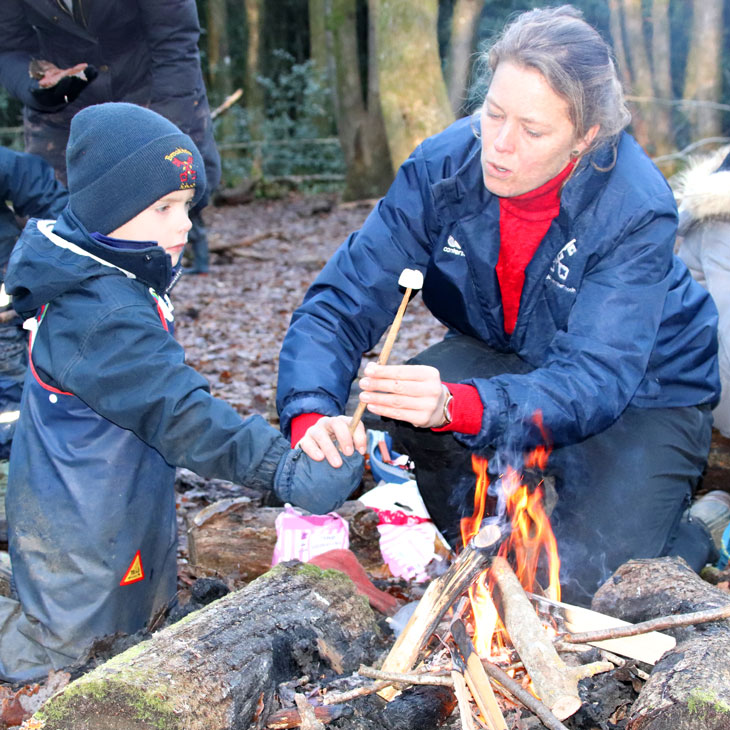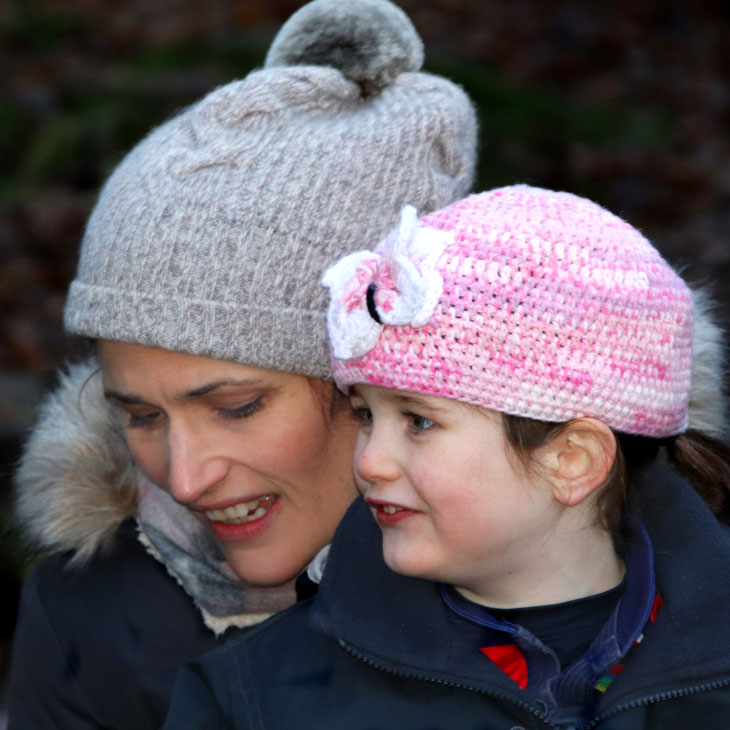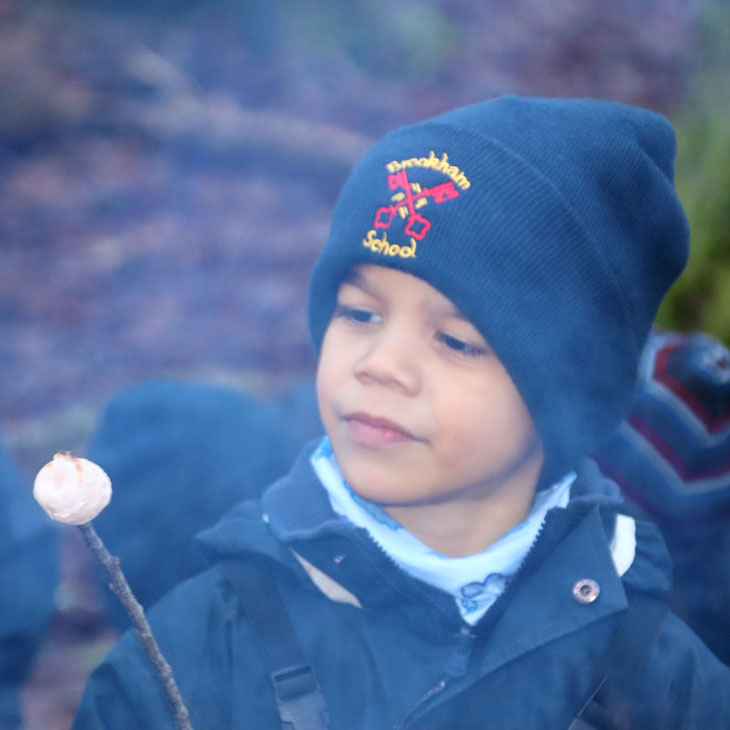 The children at Brookham are so proud of their school and its wonderful grounds that they enjoy during play and learning time. So it was with great excitement that the eager Reception children put pen to paper and invited members of their family to an exciting session up at their beloved Forest School. Resourcefulness was at the forefront of the young minds when thinking of what words they needed for the invitations. Then, with invitations written, the children worked collaboratively when deciding what activities should be included when the mums and dads came to visit, and democracy was seen to be alive and well as the children voted for their preferred choice. With wellies and hats firmly in place on a cold morning, and having carefully crossed the road, the enthusiastic group led the adults to the grandfather tree. Once in the woods, after a quick recap of the all-important Forest School rules, the excitement was palpable and there was a real hive of activity and industry; marshmallows were roasted, hot chocolate was drunk, bug hotels were built, and the children collaborated with their parents to create new species of never-before-seen dinosaurs. The end result? The proud parents were left in absolutely no doubt as to why their children look forward to Forest School sessions so much!
Georgie Hunter, Head of Reception
Golden Year 1 Learning Is Really Taking Shape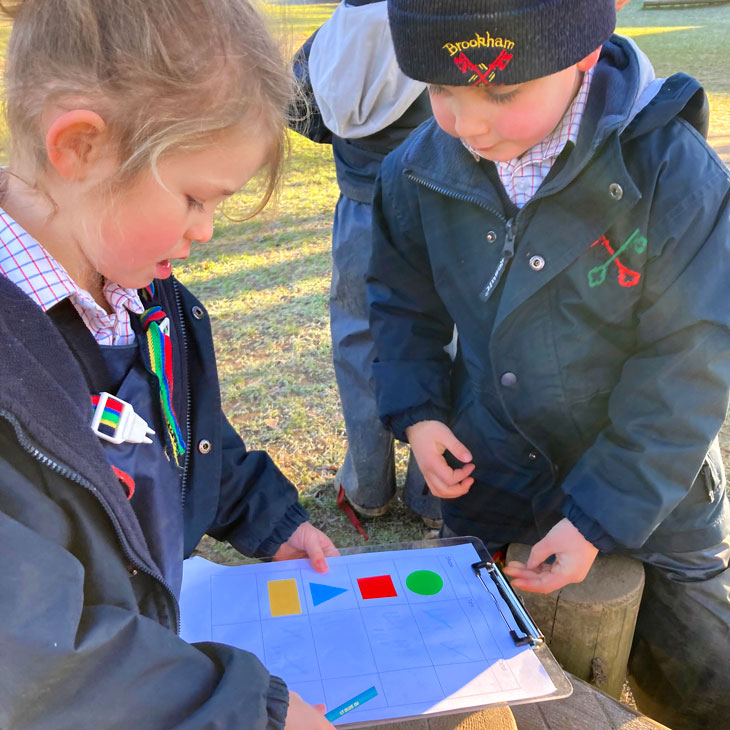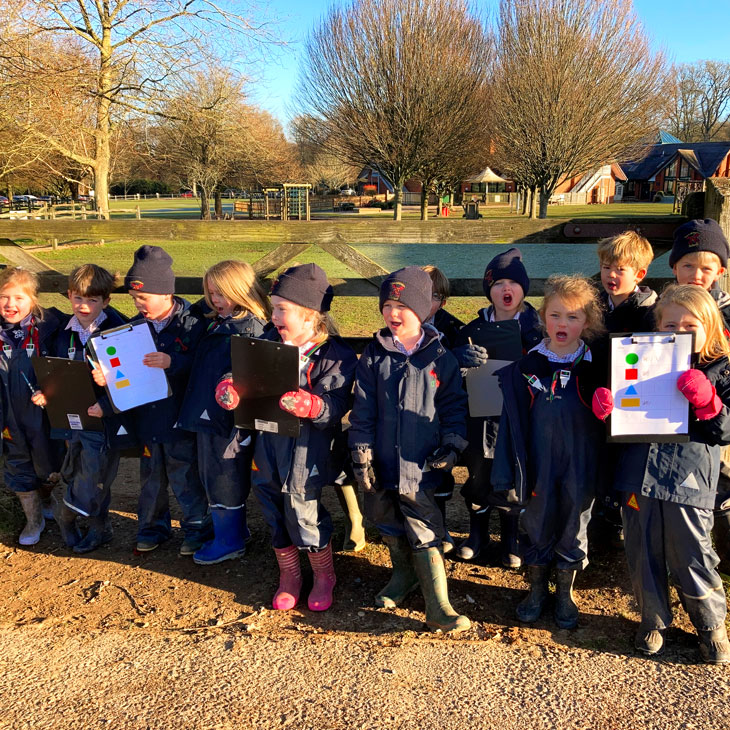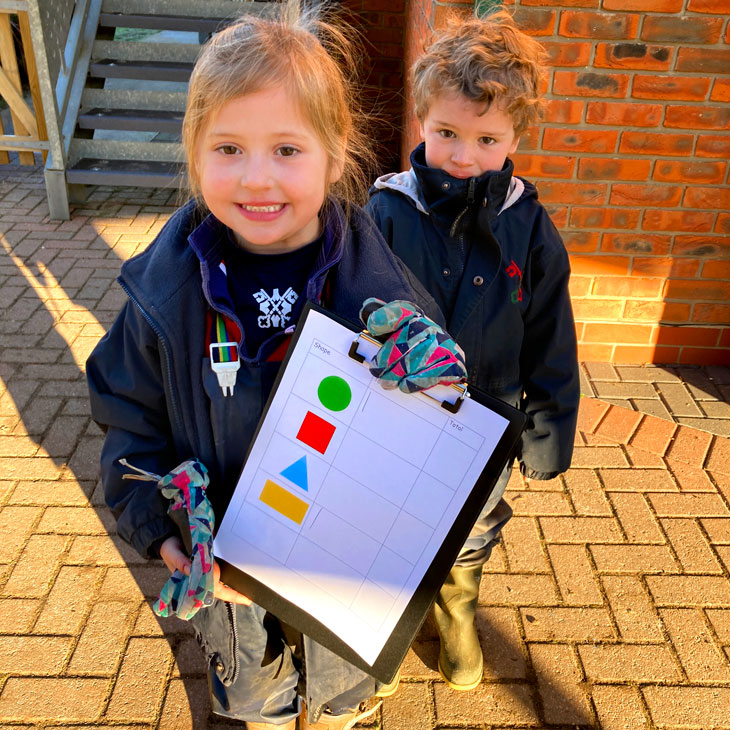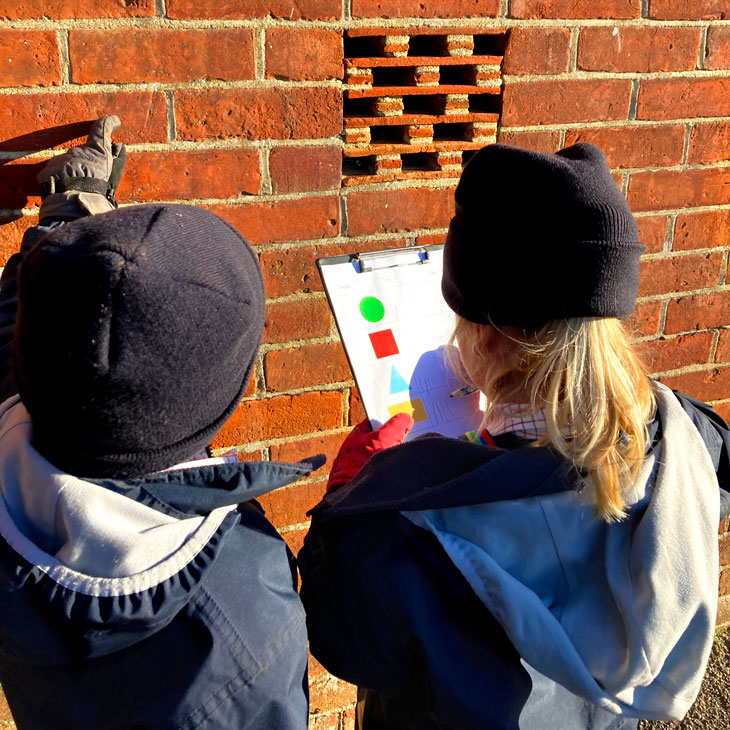 Year 1 have been busy investigating shapes and patterns this week. The curious and resourceful mathematicians have been spotting shapes and patterns all around school and they even set themselves the challenge of finding shapes and patterns in Forest School. Carefully considering the resources around them, and drawing on their classroom learning, they used shapes to create patterns on logs and even observed that the shelter they created was a triangular prism. The children set themselves a target of learning to tell the story Toby and the Great Fire of London. It proved fairly difficult at first, but carefully choosing actions and pictures to help, they worked productively in pairs to re-tell the story with great success, and they were really keen to support each other and ensure that everyone was able to succeed. Quick to praise and support their peers, the Year 1 children are really showing that they fully understand our three golden rules – be kind, be courageous, and be the best you can be.
Kathleen Salusbury, Year 1 Teacher
Year 2 On A Mission To See The Man On The Moon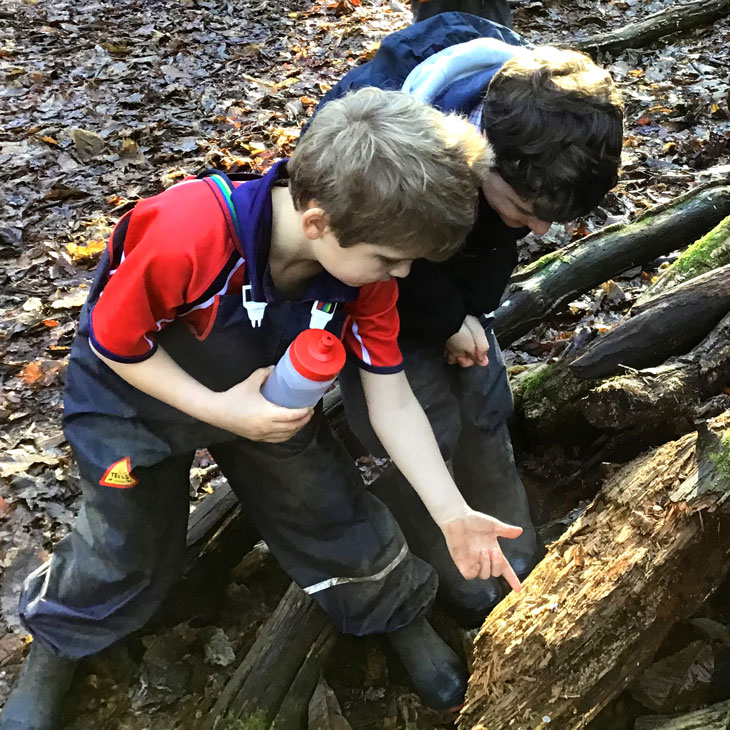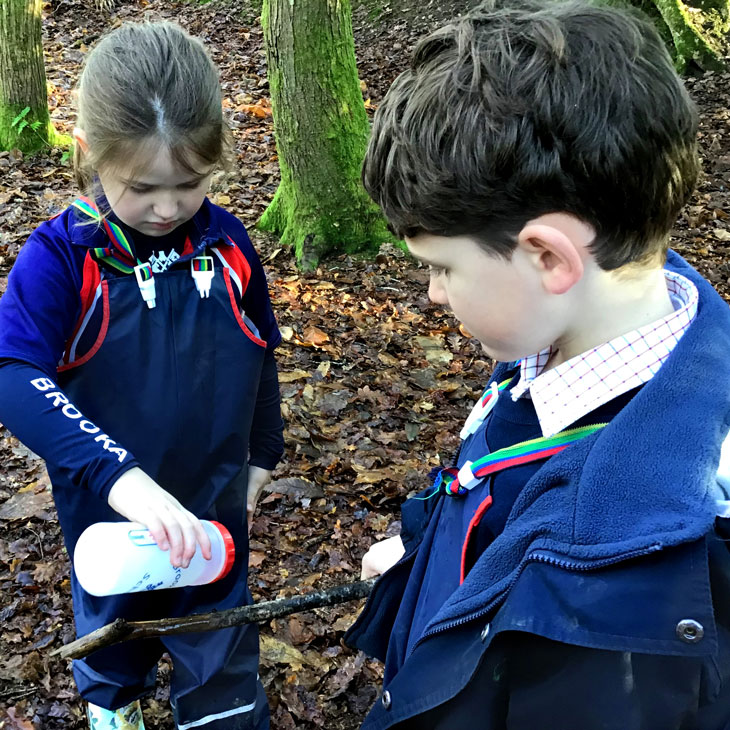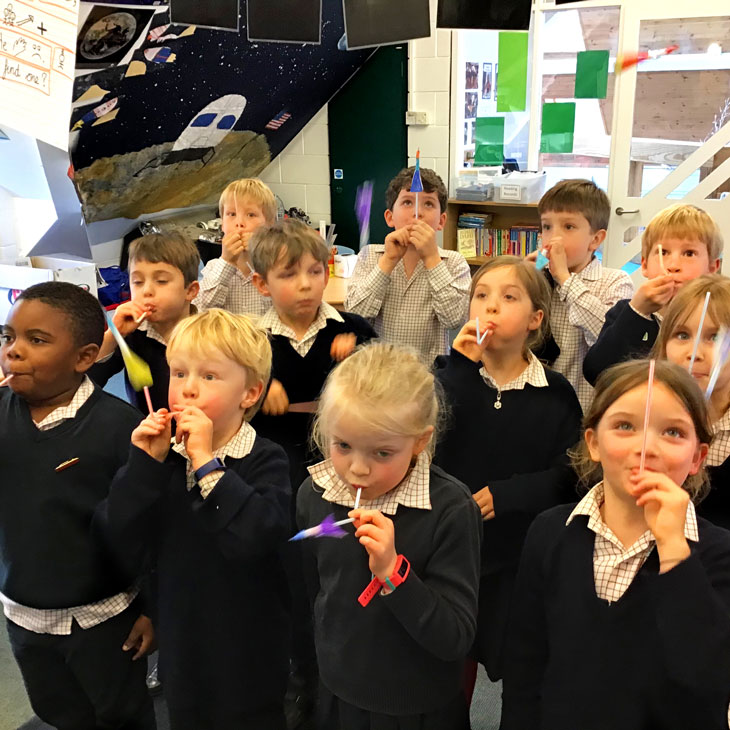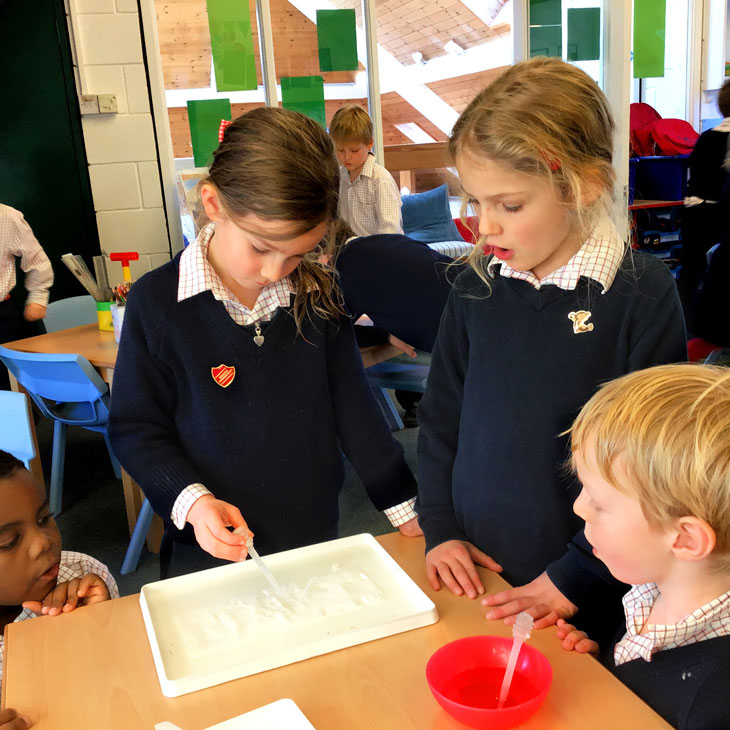 Having launched their 'Space' topic with a visit to the South Downs Planetarium in Chichester, the Year 2 children are now hoping for a chance to journey into space themselves. They particularly want to stay with Bob, the Man on the Moon, as they have recently read that he feels a little lonely from time to time. Understanding the gravity of such an endeavour, the budding astronauts have been researching suitable materials to build asteroid-proof, waterproof space shelters, and they have even investigated the absorbency of a variety of loo paper as there are no shops in space to buy more when you run out! And in case anyone feels a little homesick on the moon, the children have been busy designing and making alien soft toys to keep them company on their cosmic adventure. But how will they get to space? Well, they have already built and launched some snazzy prototype rockets – now they just need to work on their landings!
Sophie Delacombe, Year 2 Teacher
Whirlwind Week As Year 3 Delve Deep With Their Learning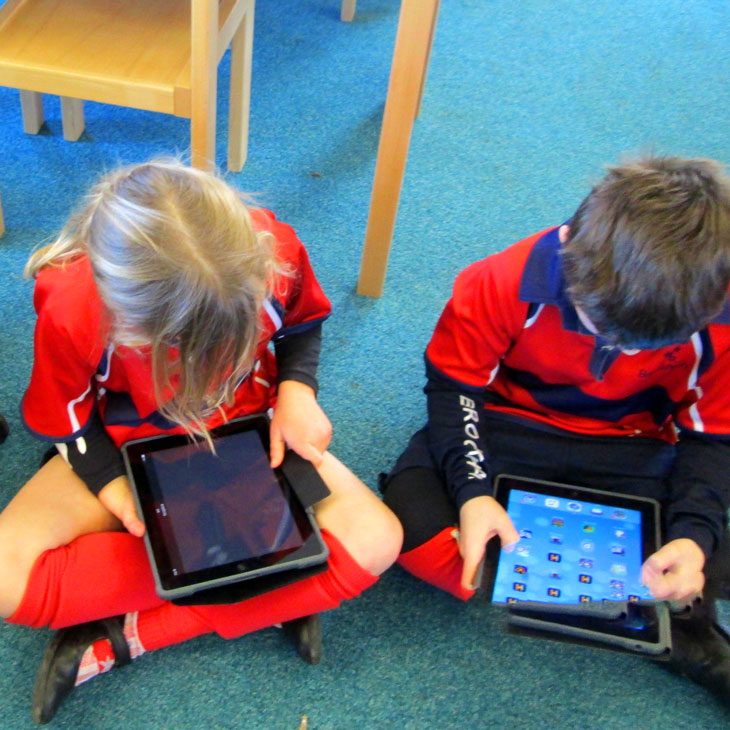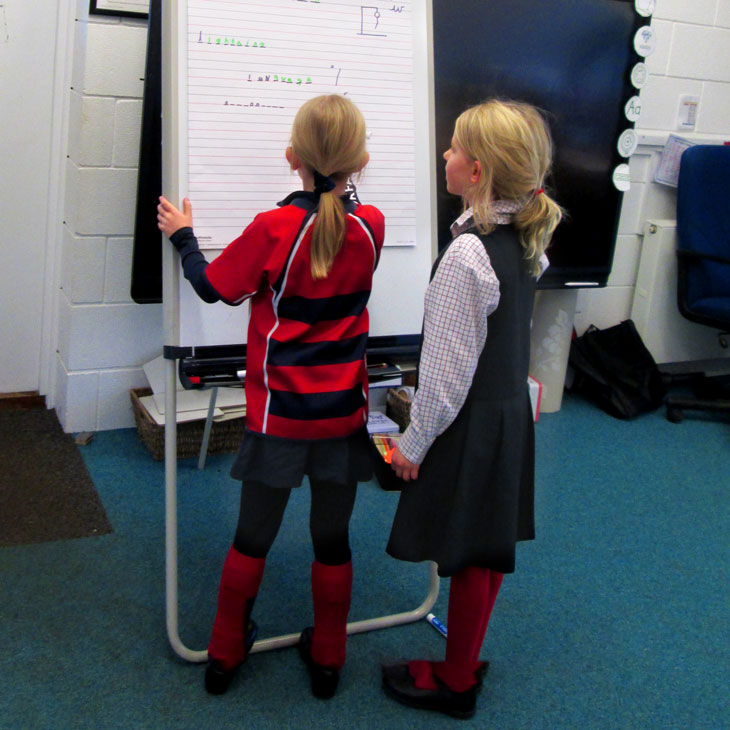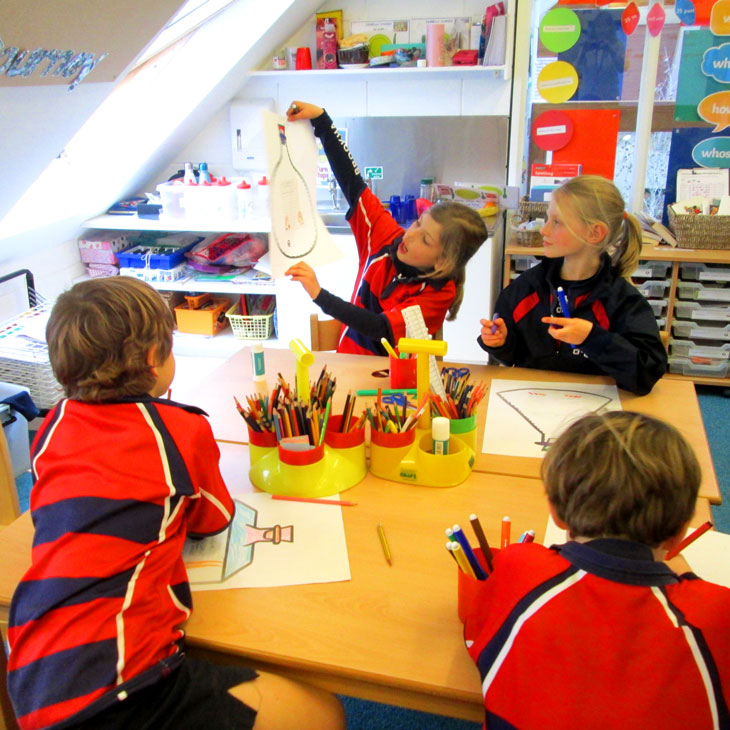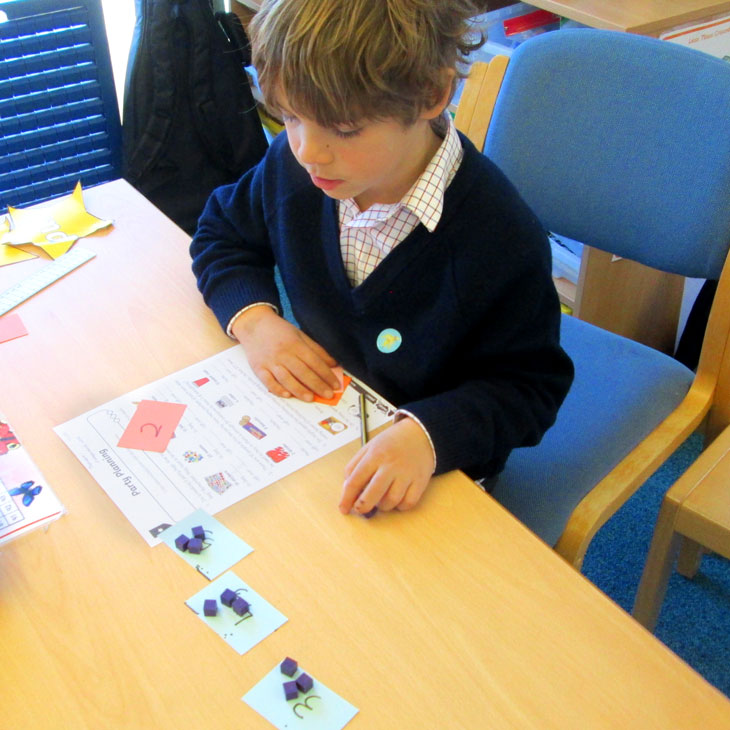 It's been a very busy week in Year 3. From computing and science to creative time and PSHE, the children have been exploring, discovering and innovating. Our Fairtrade topic has gone down wonderfully with the children who have been asking some excellent and thoughtful questions about trade around the world and the ethical debates that surround it. In literacy, the children have been learning the new class text from Roald Dahl's George's Marvellous Medicine. The Year 3 teachers have been amazed by the fantastic character descriptions the children have written, jam-packed with alliteration, similes and exciting vocabulary. In maths, the children have been learning long division, which parents will probably remember requires stretching every learning muscle, not to mention resourcefulness and resilience. Perhaps best of all, though, is the time every Friday that we spend with our school houses, playing outside with our friends from all year groups, and meeting our recently-elected Oak, Ash and Willow house captains.
Stephanie Turner, Year 3 Teacher
Year 4 Excel In Their Data Capture Task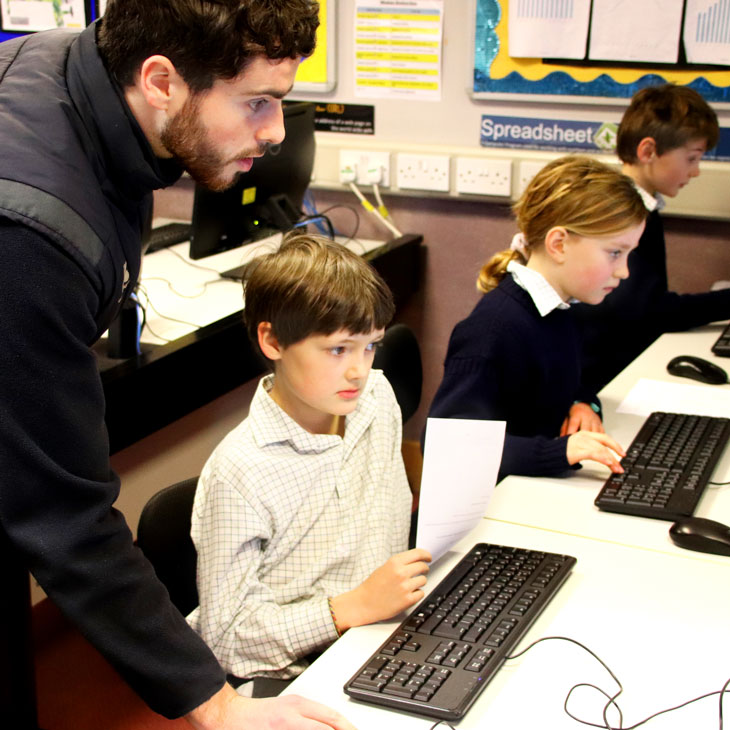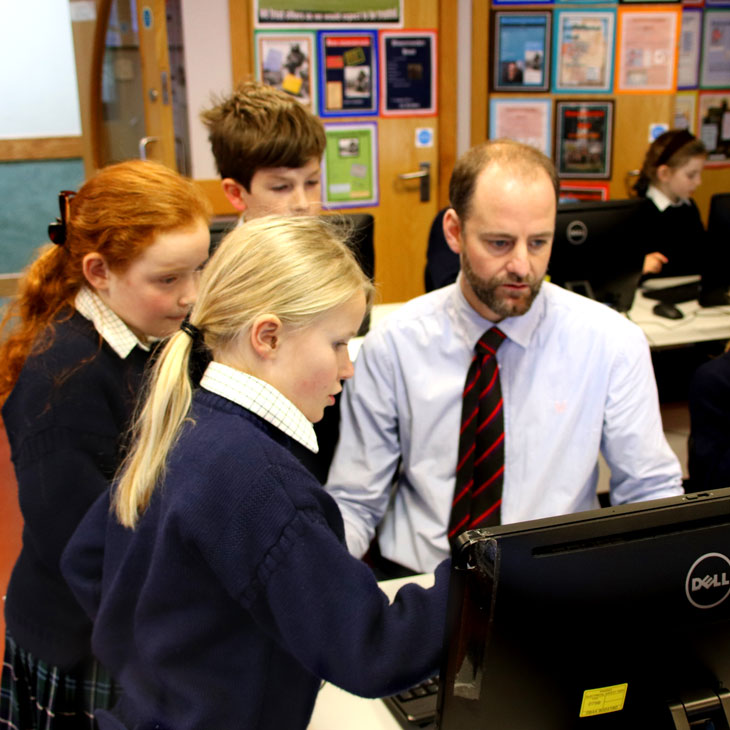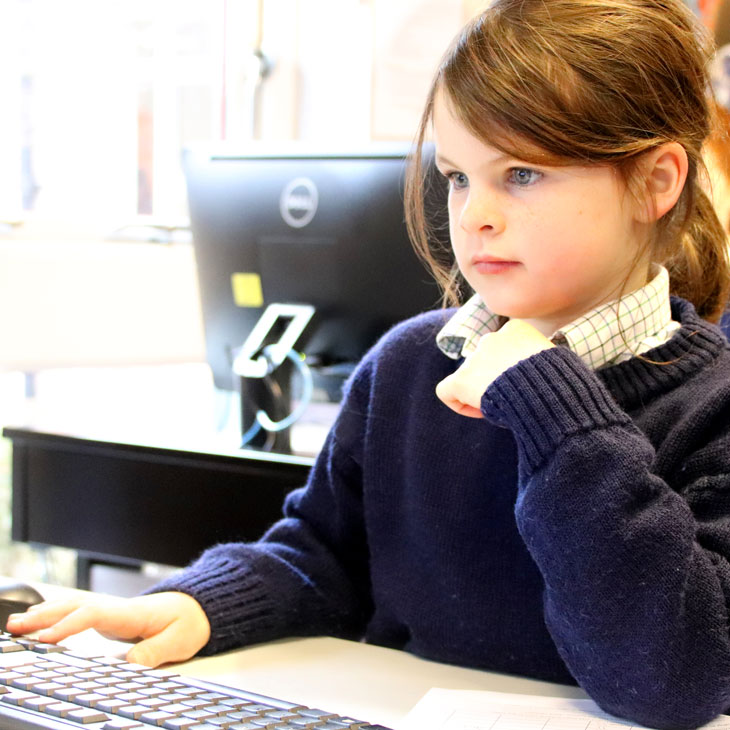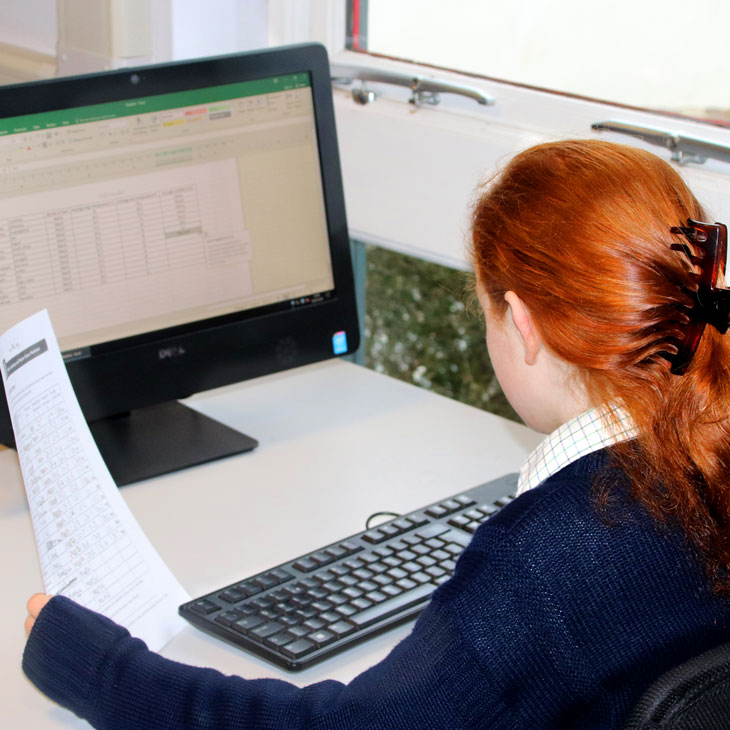 The Year 4s have started off the term learning about data. Linked with their creative curriculum and studies on Africa, the class set out with their data-capture sheets to find countries that a specific city is in, the average high and low temperatures and the average rainfall, all from a certain month of the year. Pupils had to explore a web page and record the data on their sheets. Once finished, they input the data into an Excel spreadsheet to start the process of data presentation. Learning how Excel works and negotiating around a spreadsheet are skills that the children are learning, as well as valuable mouse skills, network skills and research skills. Once they completed the data input the children set about changing the format of the data to make the table more appealing to their audience, as well as learning how to put the data into the appropriate graph type. Once in a graph, the spreadsheet is reorganised in order to show the relevant tables and graphs. Time is spent looking at what the graphs tell the audience and also the reason why we use computers to present data. We have collectively agreed that the rainy season is not the best month to go on safari!
Richard Dunn, Head of Digital Literacy
Year 5 Get Creative Responding To Stimulus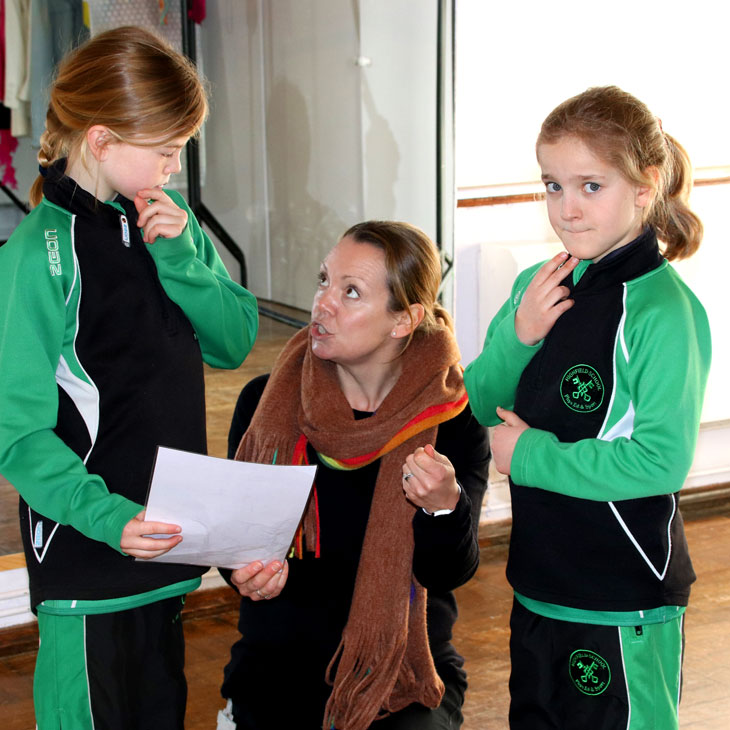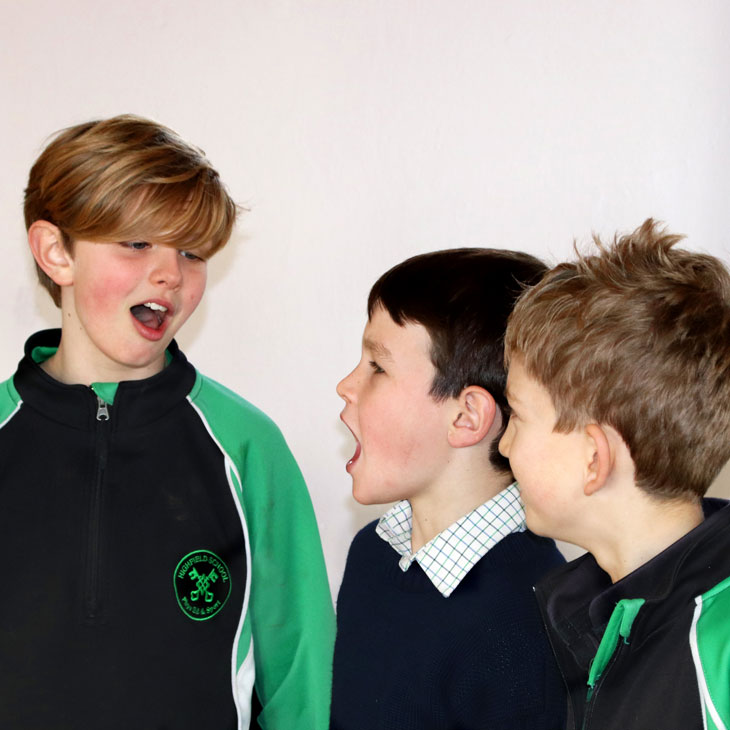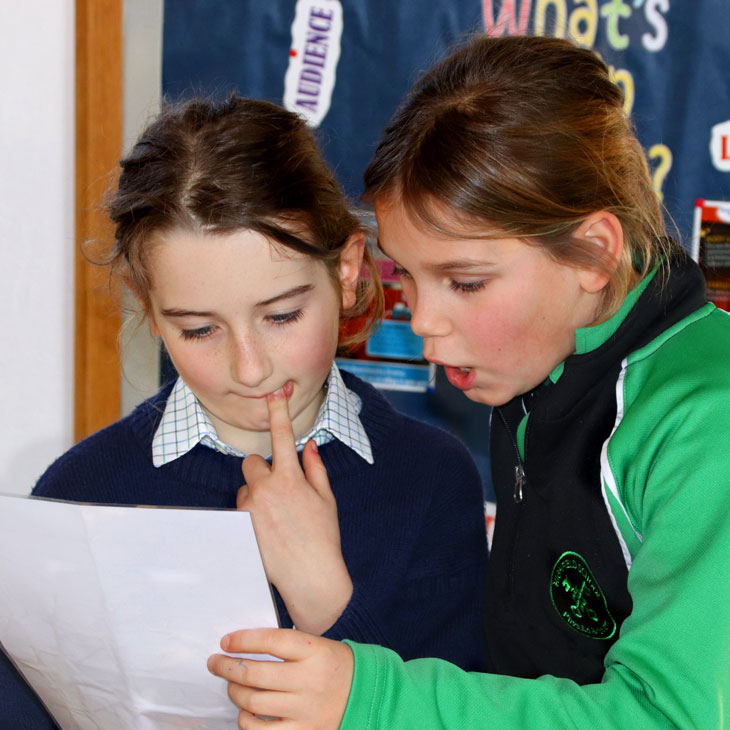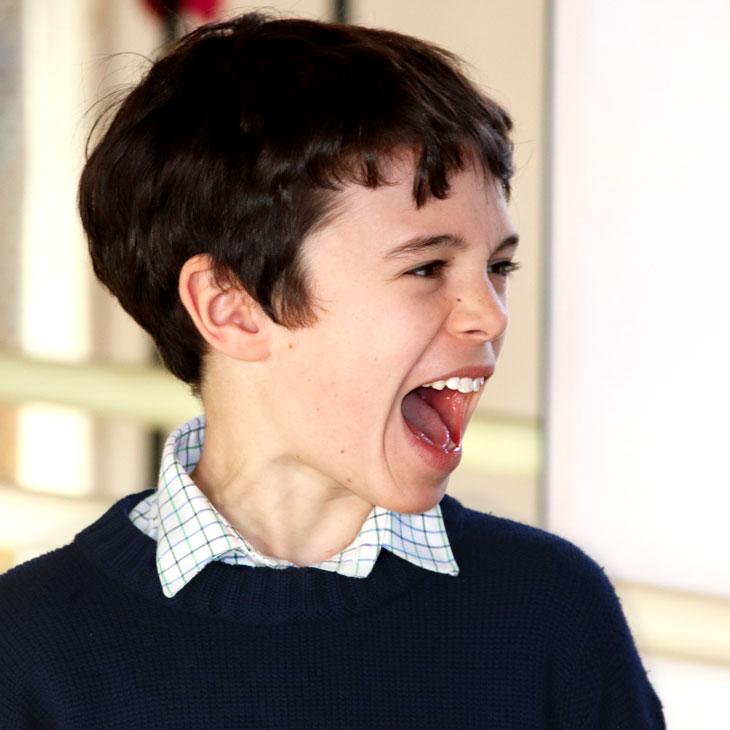 In Drama this term, the Year 5s are exploring the concept of responding to a stimulus. Each week, they will encounter a different stimulus (such as a poem, an object, a piece of music or a painting) that will help them create different characters and scenarios – and they can let their imaginations run wild! This week, they have been exploring The Highwayman poem by Alfred Noyes and have worked in groups to stage each verse. They have learnt about four new drama techniques (freeze frame, mime, ensemble reading using the four Ps and soundscaping) and worked creatively to see which drama techniques create the most successful imagery and atmosphere. Our Year 5s are such a creative year group and it has been so exciting to see how they have used this stimulus in such an imaginative way. The Bayeaux Tapestry and Prokofiev's Dance of the Knights beckon over the next couple of weeks and I can't wait to see how they use each stimulus to create more drama.
Sarah Baird, Head of Drama
Good Sports In Year 6 Build Spanish Sentences In Style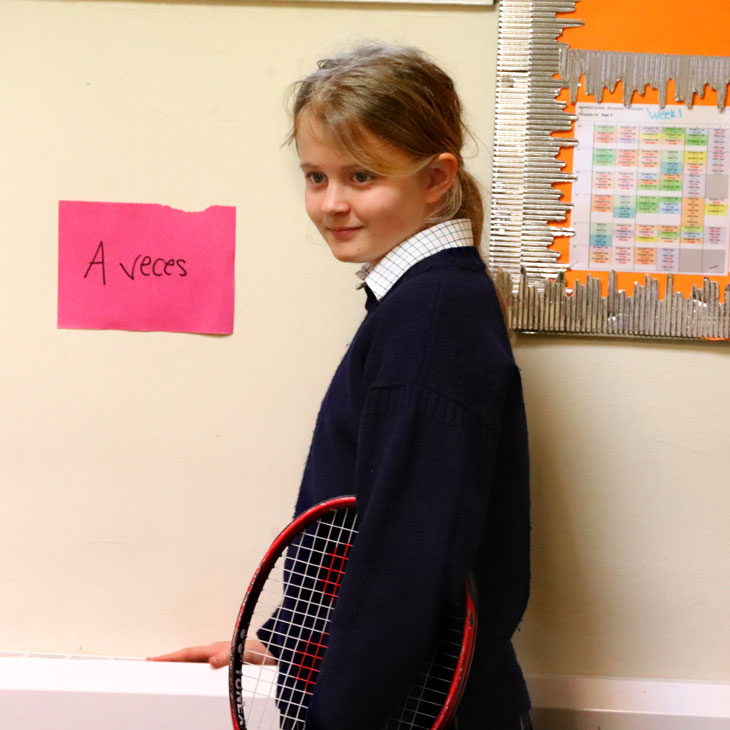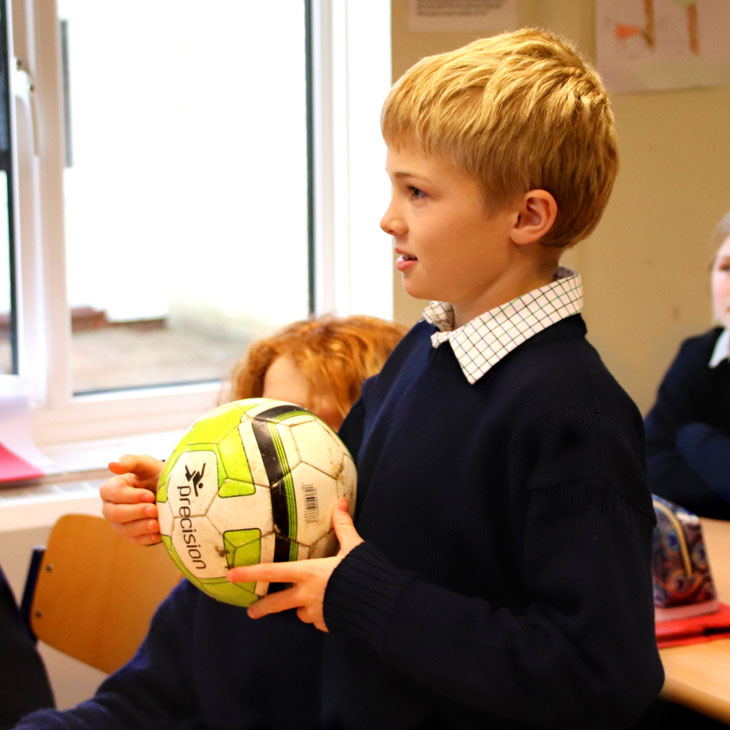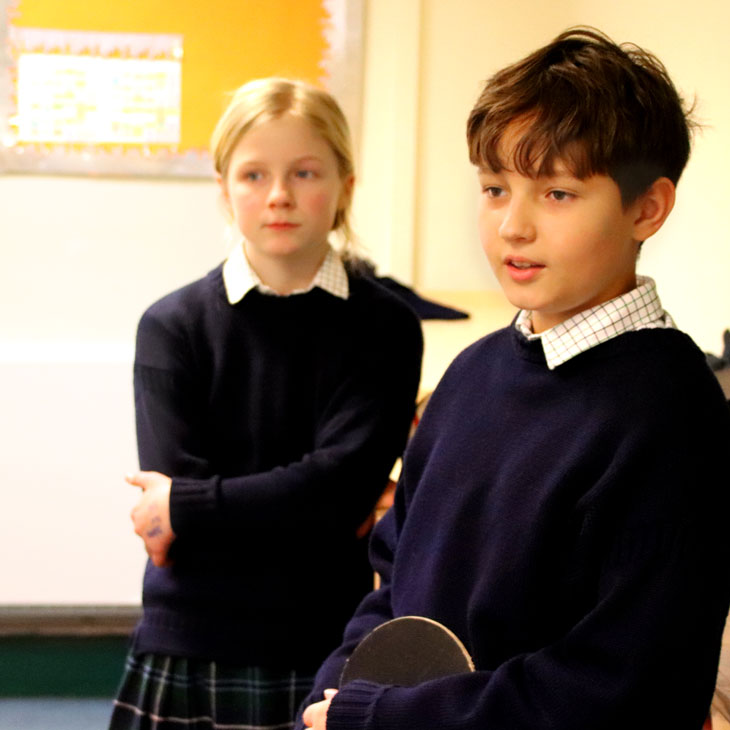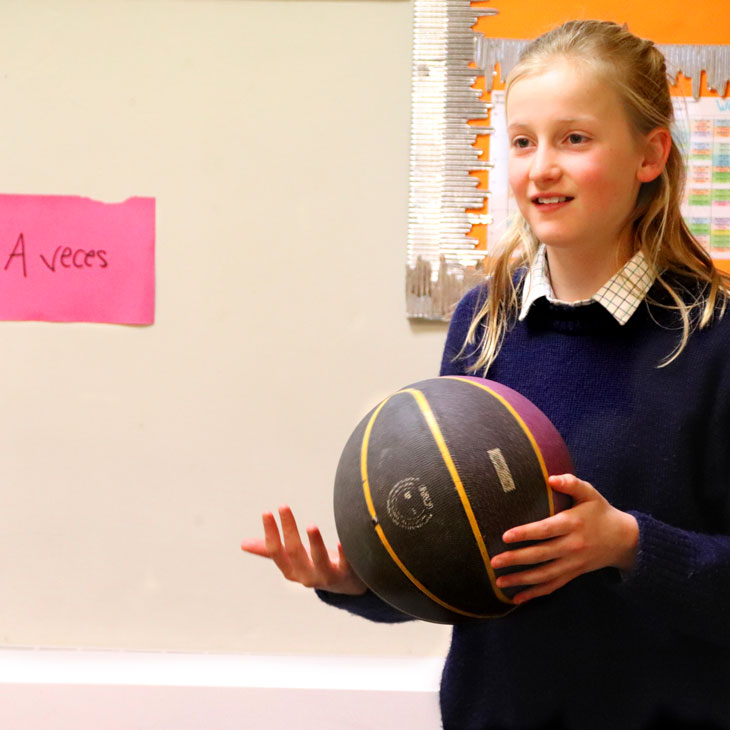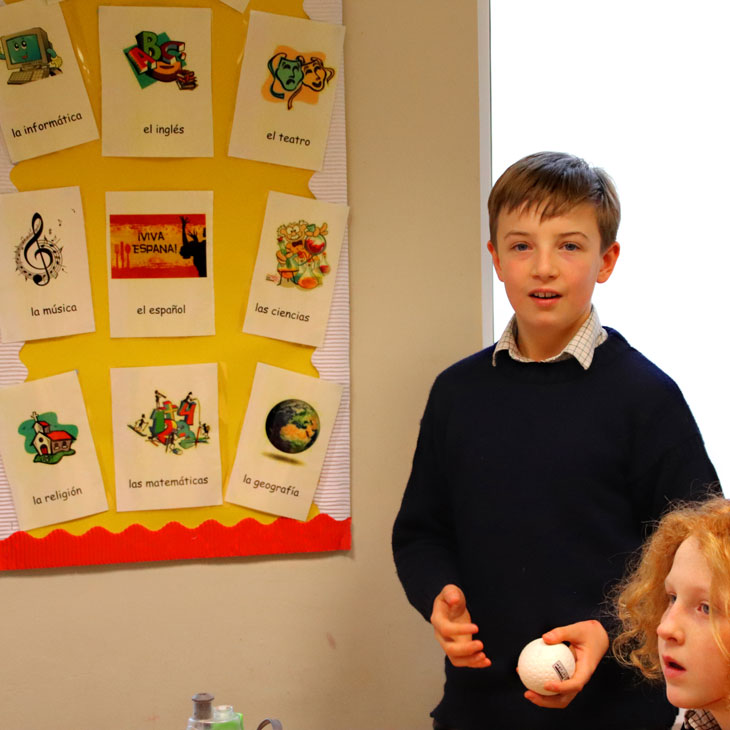 Learning modern languages, especially in the early years, is a bit like building blocks. We start with our base, the core vocabulary, then build up more levels on top, be that opinions, time phrases, extra clauses and so on. The thought of building Spanish sentences doesn't always fill young hearts with joy, so this week I used sport to help – surely at Highfield that must be a winner? We filled the classroom with sticks, rackets and balls and practiced saying what we like to do, before building further with a time phrase to say how often. By the end of the lesson I was surplus to requirements as pupils were able to work the room and survey their classmates about what they like and do not like doing in their spare time. The room was buzzing! In our next lesson, we will harness this enthusiasm and build in the confidence to write all their new sentences down.
Jo Longshaw, Head of Modern Foreign Languages
Teamwork Key As Impressive Year 7 Netballers Secure Big Win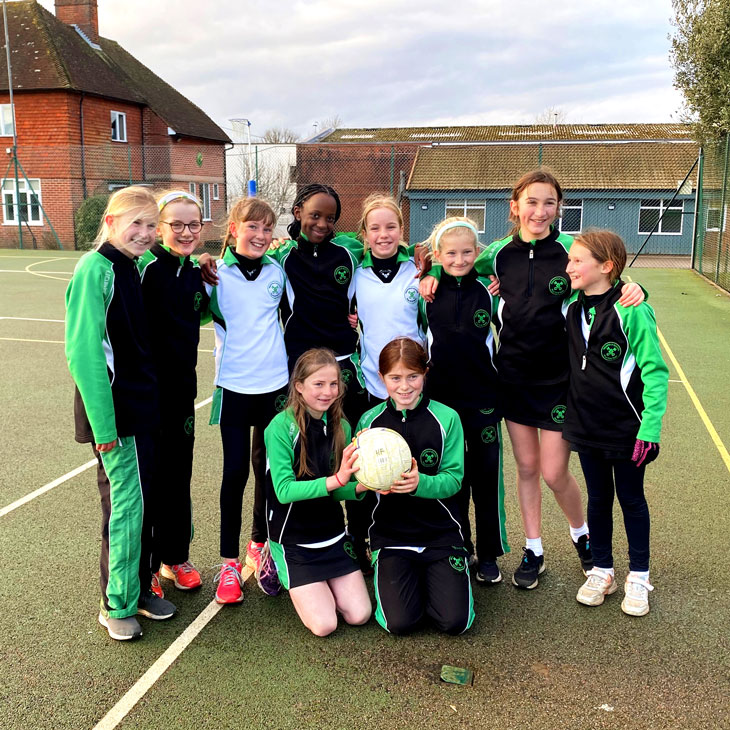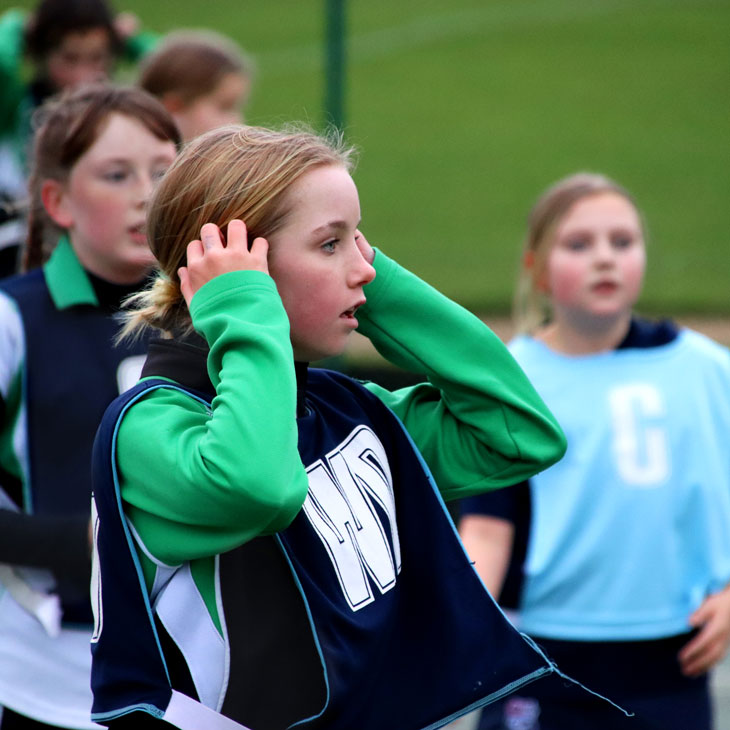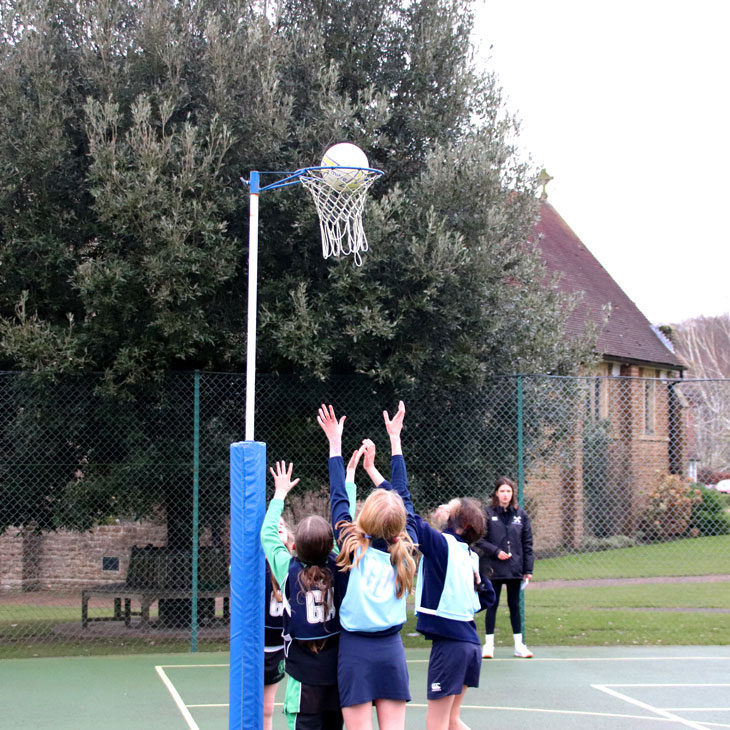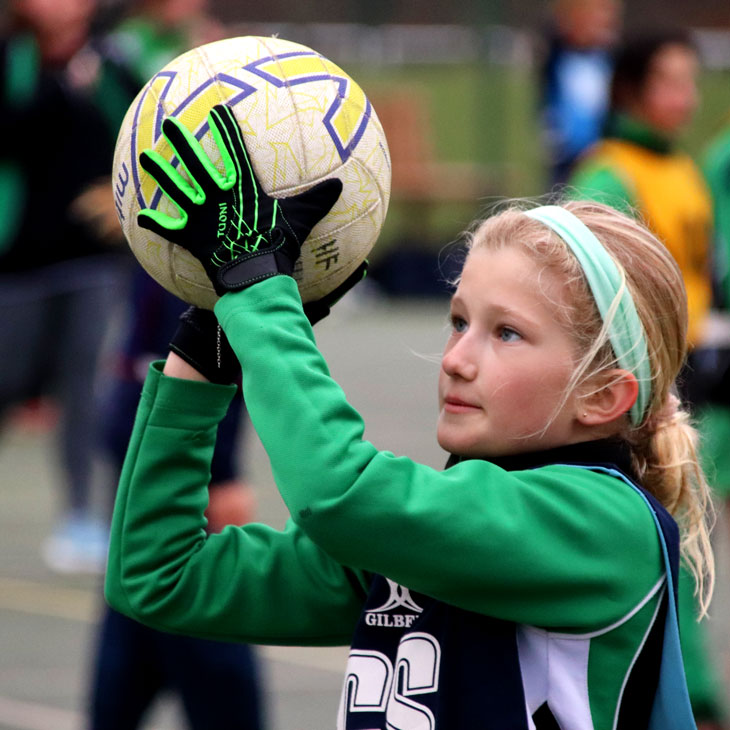 The U12B Netball team took on Seaford on Wednesday looking to continue their recent good form. Highfield started full of confidence and secured a big lead in the first quarter with a strong display from all members of the squad and some good shooting from Suzy and Betty. Buoyed by their lead, the girls carried their momentum into the second quarter with Sophia leading from the front with some crucial interceptions to help set up new attacks, and some fine defending from Breanna and Sam. Some excellent positional play throughout the team allowed the girls to increase their lead by half time. Despite personnel changes throughout the game, the girls continued to demonstrate excellent teamwork and communication to pad their lead and eventually ran out impressive 13-2 winners for their second victory of the season. Hopefully they will use this big win as a platform to carry on their amazing netball. The team showed great positional awareness and good shooting skills in an all-round strong performance. Well done, girls. Keep it up!
Elsie Williams, U12B Netball Coach
Creative Year 8 Put Their Identities Into Their Artwork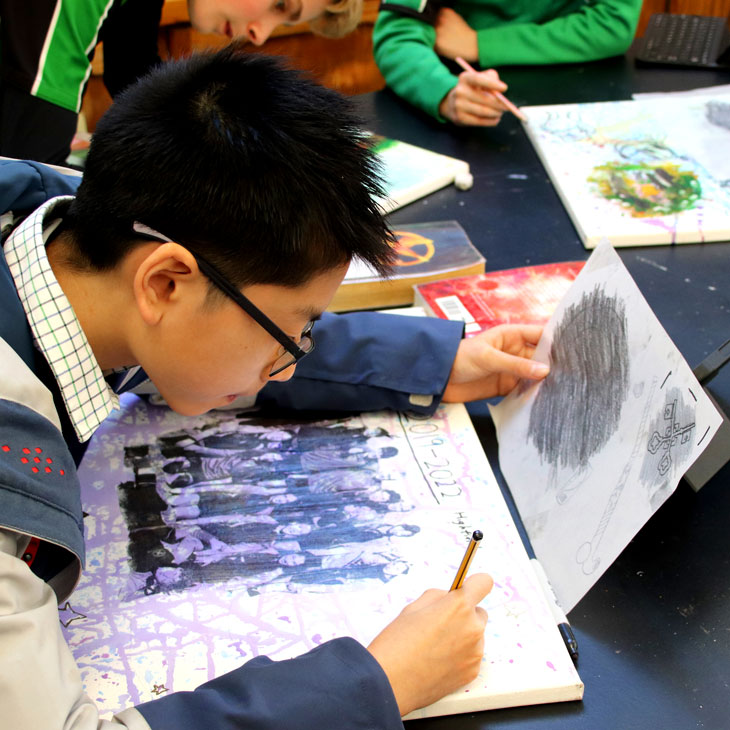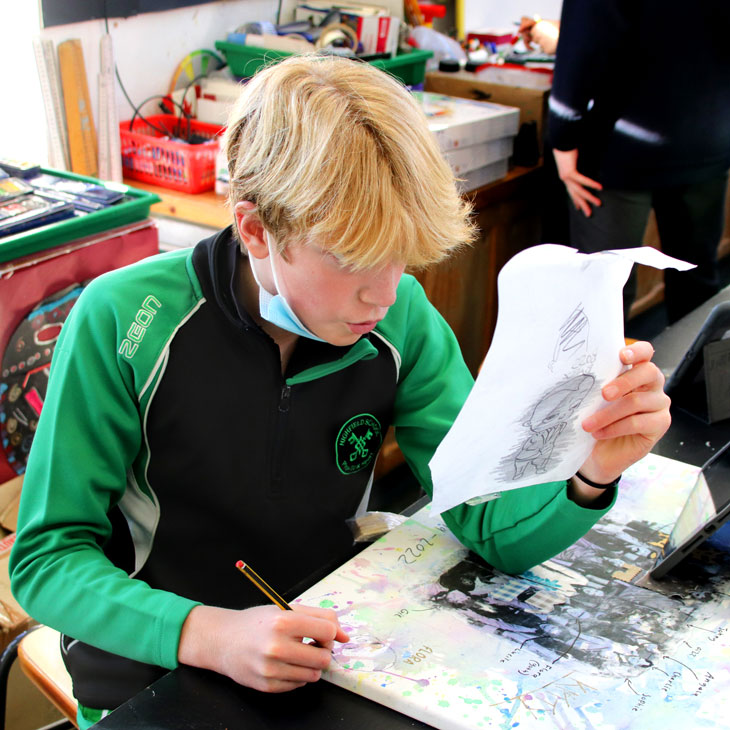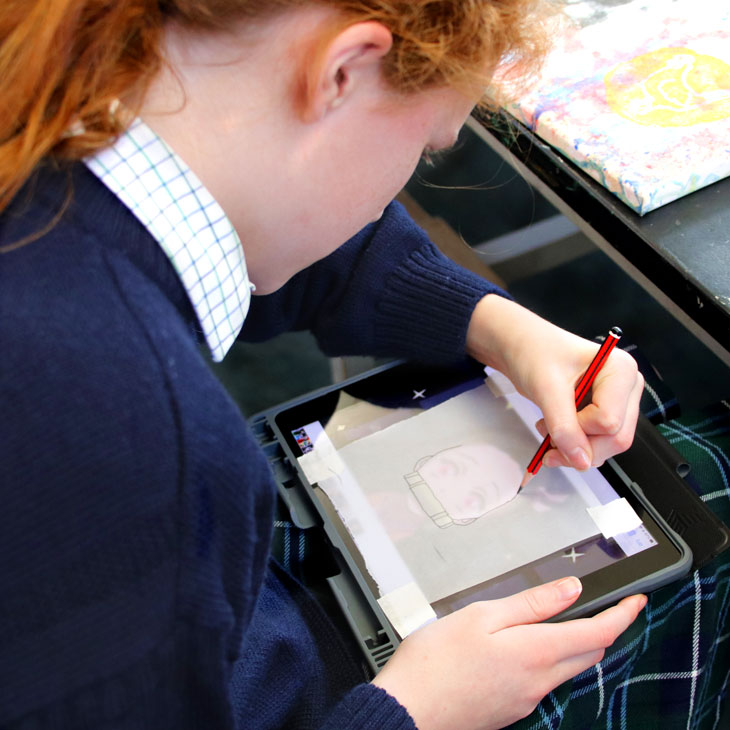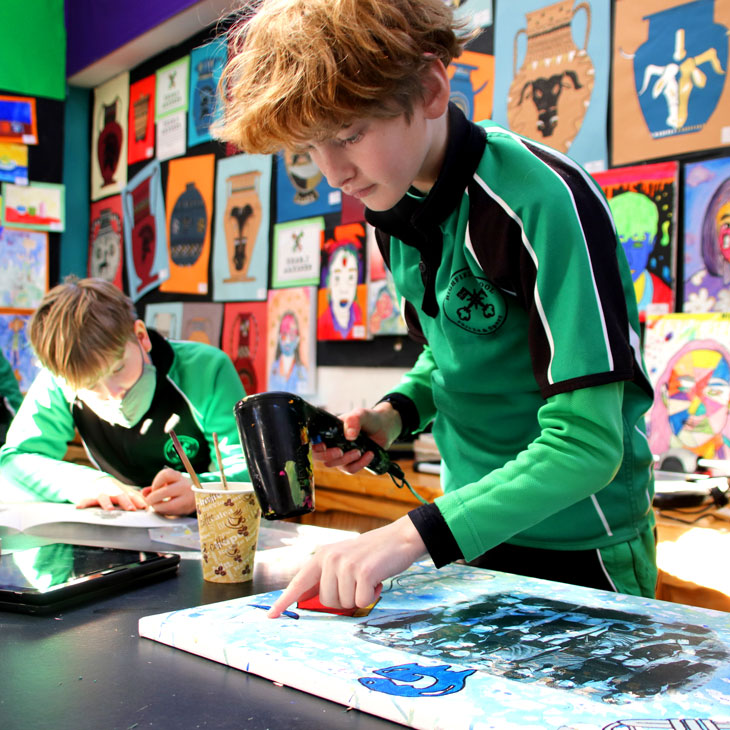 Year 8 have been exploring the theme of identity and what that means for them. Pupils used an image of themselves and their peers taken on an iPad and transferred it using a photographic transfer medium. The possibilities that this digital-media project offers pupils is endless as they then embellish their canvas with paint and drawings and include various processes such as printmaking and sewing directly on to their canvases. Well done to all Year 8s who thought about different aspects of their lives which reflect the notion of identity, such as family, pets, countries of origin, hopes for the future and favourite football teams!
Olga Houghton, Head of Art