Nursery Working Together Like A Well-oiled Machine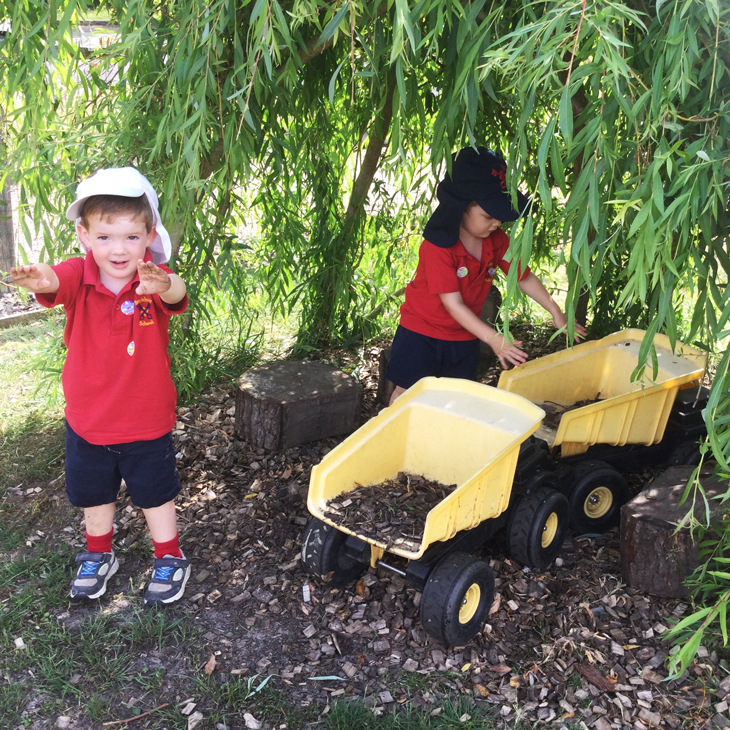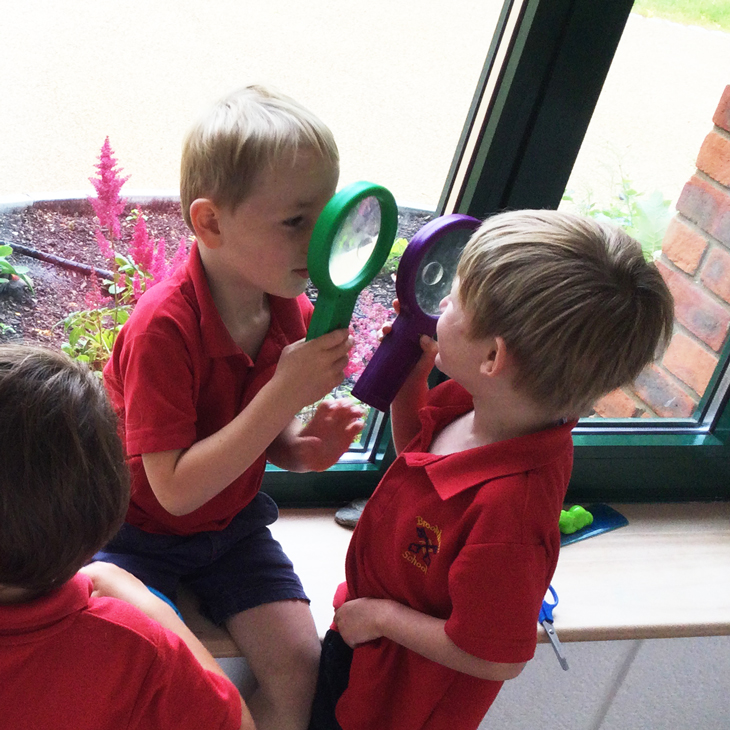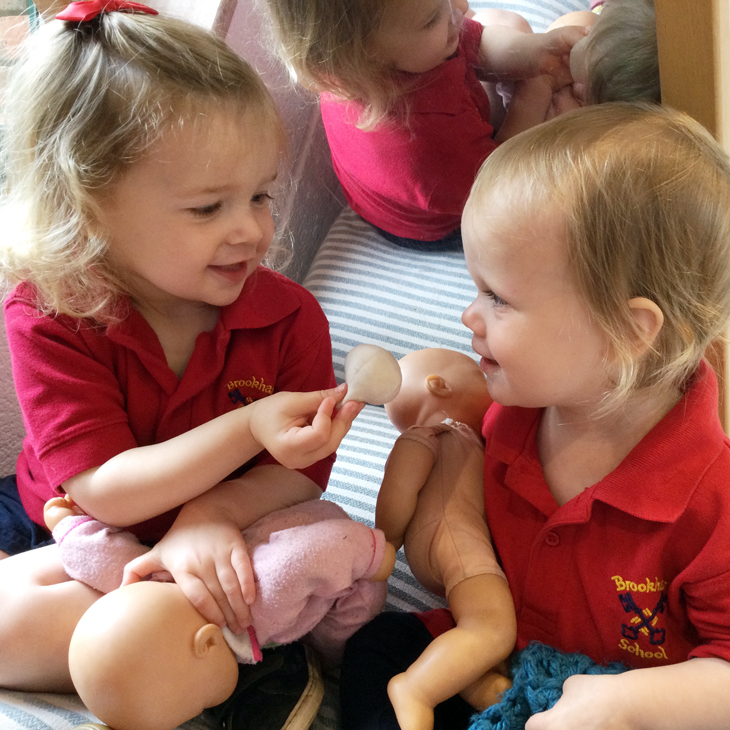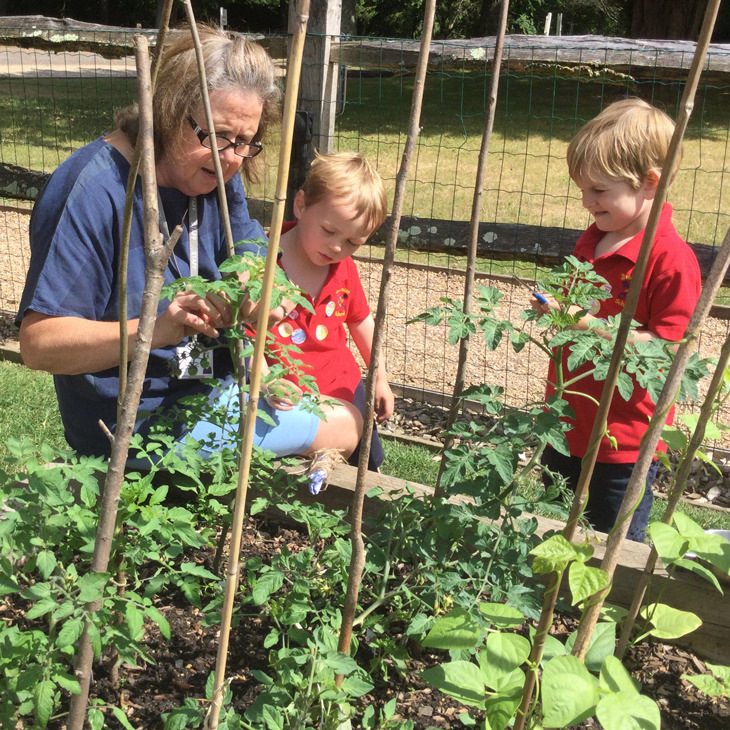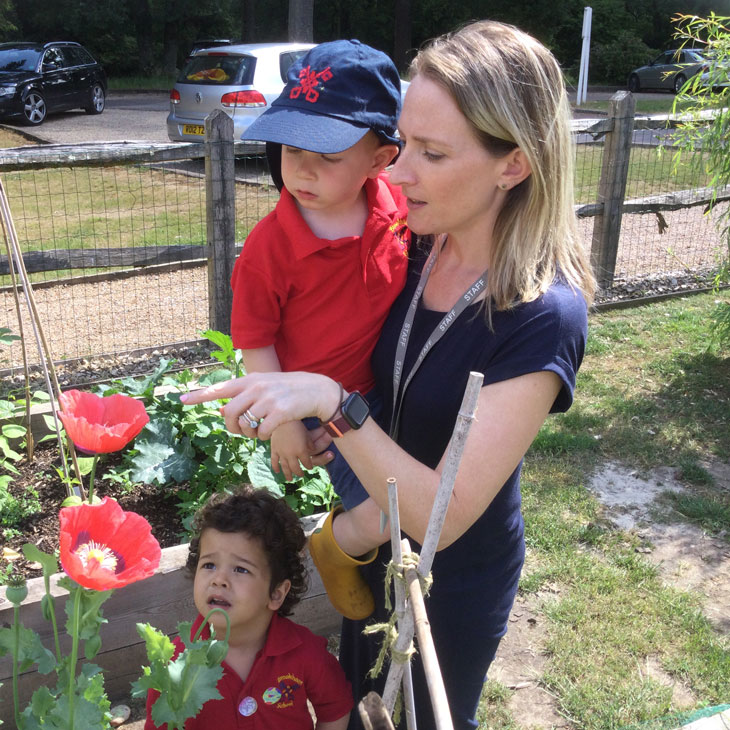 The children have embraced a fun-filled week in the sunshine, cherishing their time together and making the most of every opportunity for growth and enjoyment. The nursery children consistently demonstrate their growing ability to generate ideas and deepen their comprehension of the world around them. Absorbing knowledge from their peers and adults, drawing inspiration from a range of activities and experiences these young learners are actively engaged, seeking hands-on opportunities and embracing the process of trial and improvement to enhance their understanding. Their persistence and resilience are invaluable qualities that help the children on their educational journey. This is never more evident than when observing the children as they embrace new challenges. Throughout this week, we have seen them showcasing their collaborative skills, working together like a well-oiled machine. The youngest children in particular, rely on the support of the adults while also finding inspiration in their older peers. In turn, the older nursery children demonstrate their knowledge and continue to learn, while providing guidance and support to their younger companions. Taking risks, being creative and exploring and investigating in the safety of their familiar community, the children are learning through play and forming solid foundations ready for their future development.
Penny Hodnett, Nursery Class Teacher
Reception Are As Cool As Ice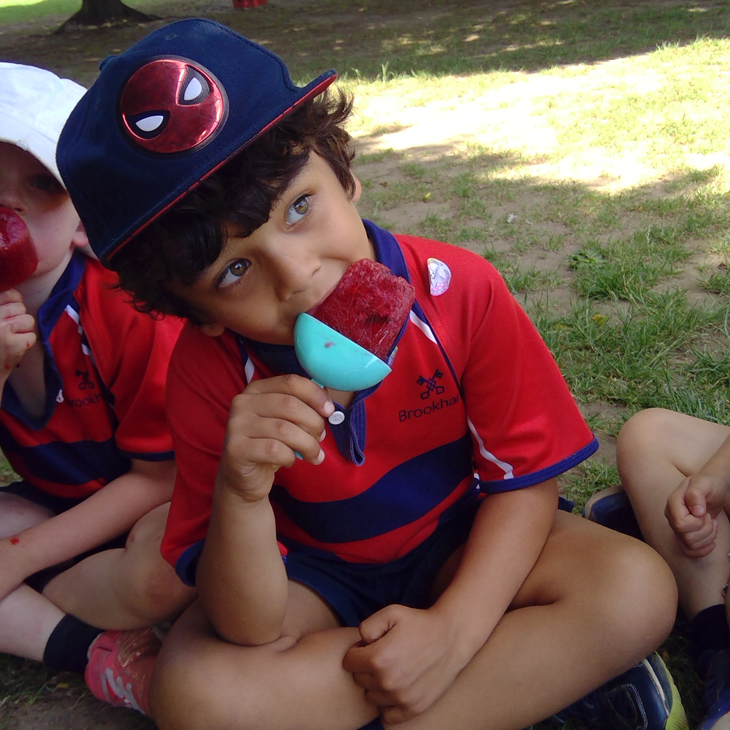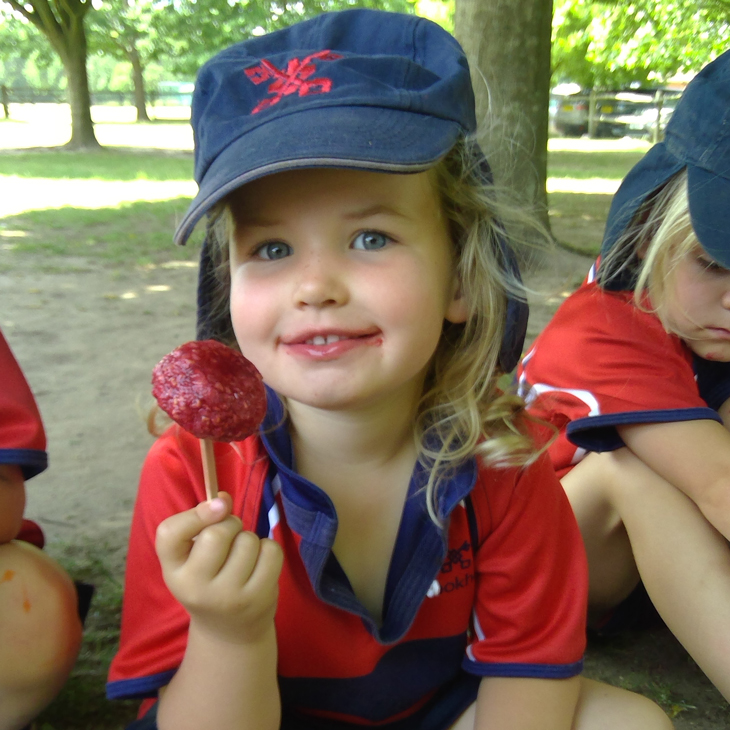 The Reception children have had a fantastic week, enjoying the beautiful weather and making their own ice lollies. They have been learning new vocabulary and independently sequencing recipe pictures which allowed them to exercise their creativity and decision-making skills. The children worked together, demonstrating collaboration, as they mixed, squeezed and pulped the ingredients for their ice lollies. They enjoyed using all their senses by smelling and tasting the ingredients along the way. After their successful ice lolly making session, the young learners used their resilient learning muscles to write their own recipes. They began their sentences with imperative verbs, which not only helped them practice their writing skills but also reinforced the importance of clear instructions in a recipe. After a hot and busy week at school, the children definitely deserved their well-earned treat of the delicious and refreshing ice lollies they had created themselves.
Rosie Snagge, Reception Class Teacher
Year 1 Busy Little Bees In The Art Room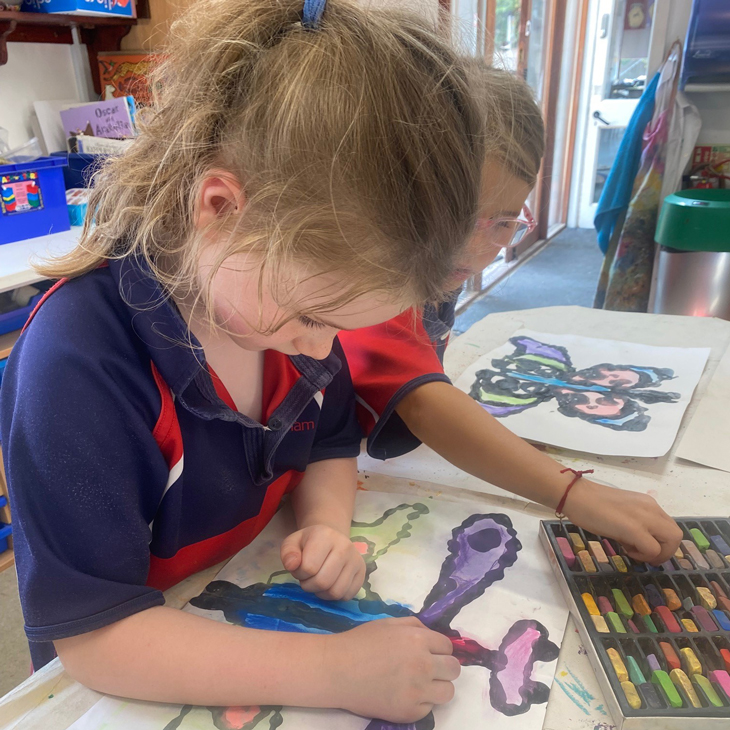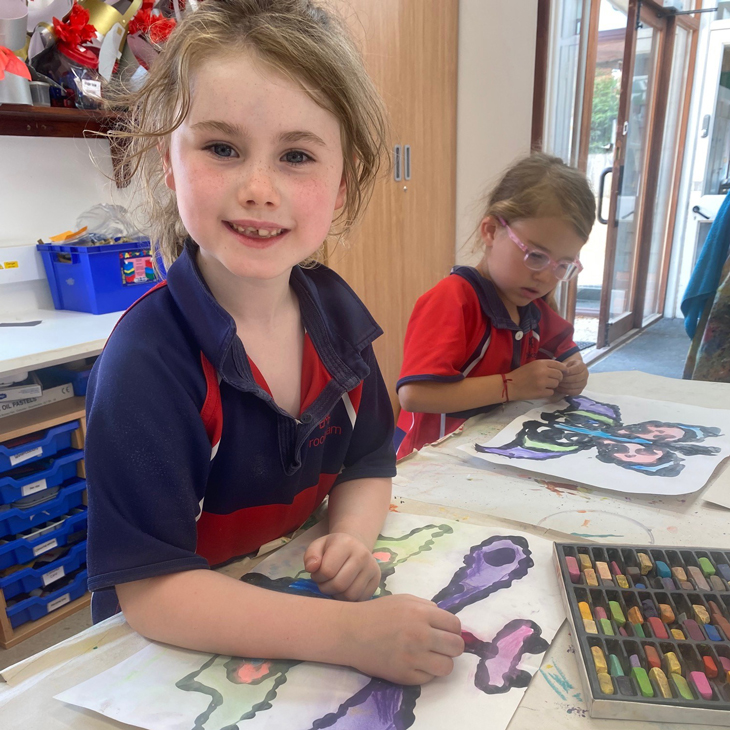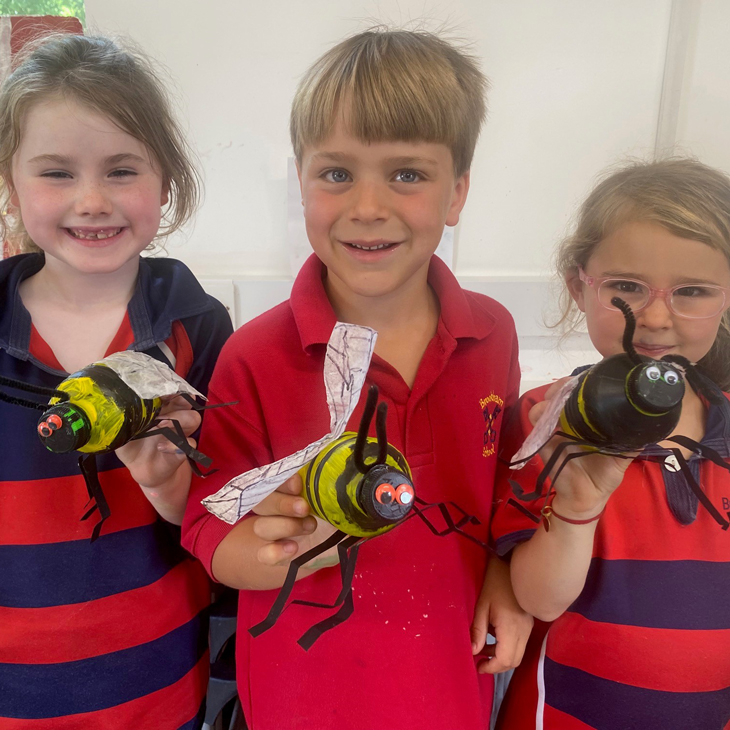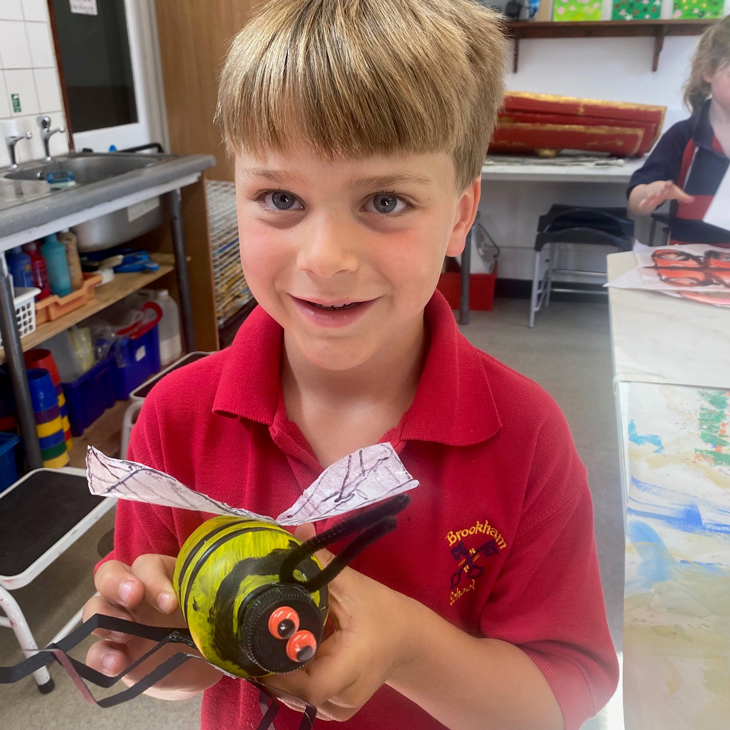 Year 1 have been busy in their specialist art lessons over the past few weeks. They have been discussing plastic pollution and the importance of reusing and recycling everyday objects to help the landfill and environmental crisis.  By using plastic bottles, the children have designed and made bees practising a variety of artistic techniques. Once these were finished the children moved onto making careful observational drawings of butterflies. Art helps children to learn to observe the world around them more closely, this helped on our trip to Wisley where the children looked carefully at the many beautiful butterflies in the glasshouse. Once back at school they were able to use their self-expression to create their own butterfly patterns using ink and pastels.
Kerri Wilkes, Head of Year 1
Results Are In – Maths On Top In Year 2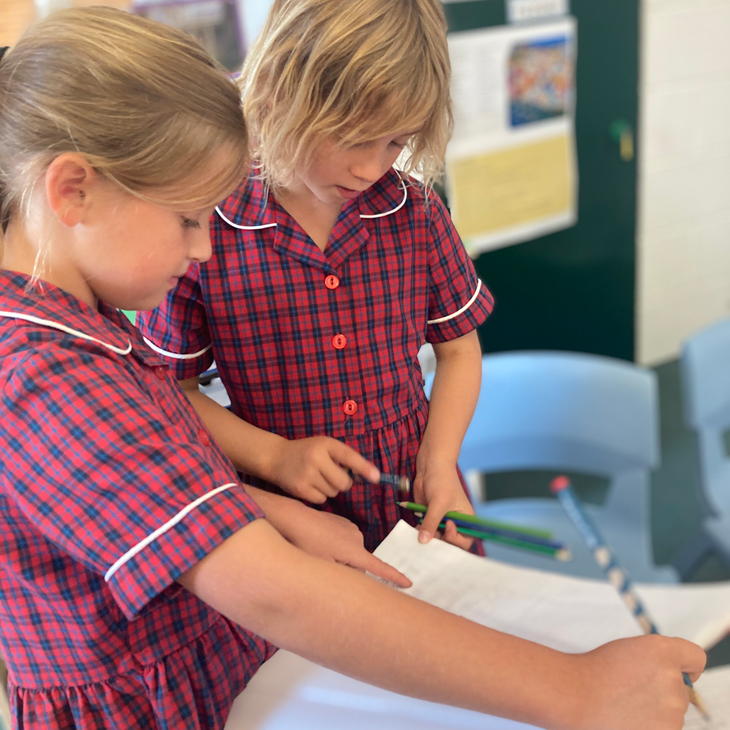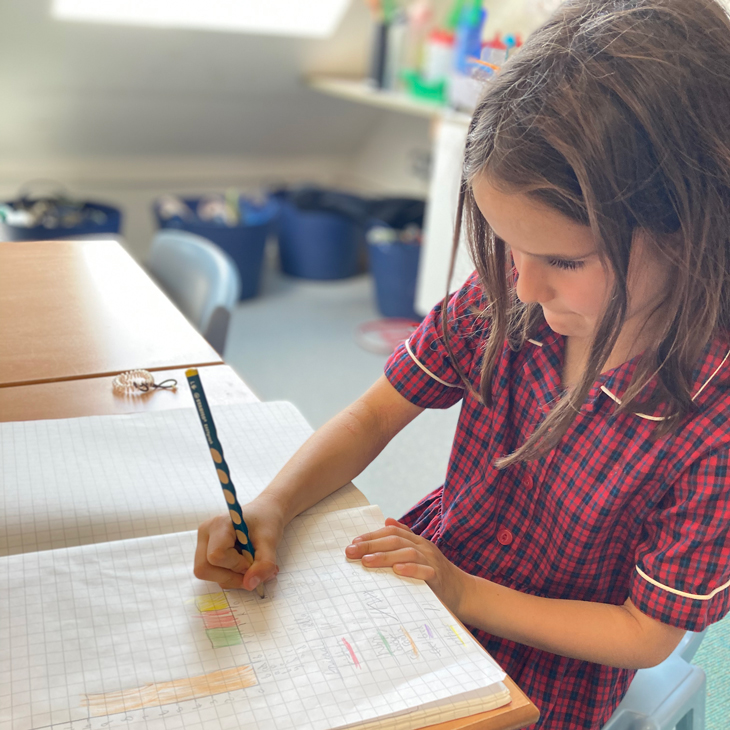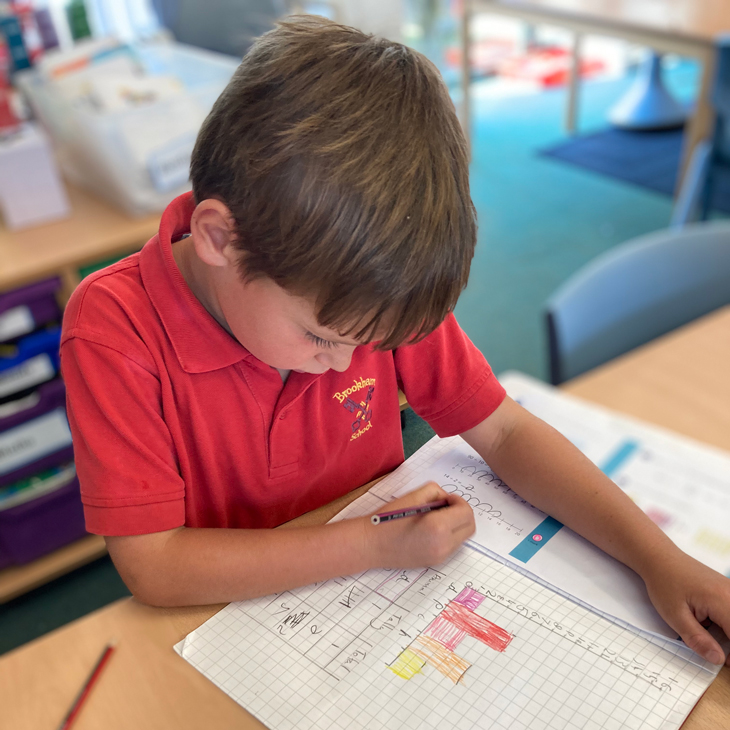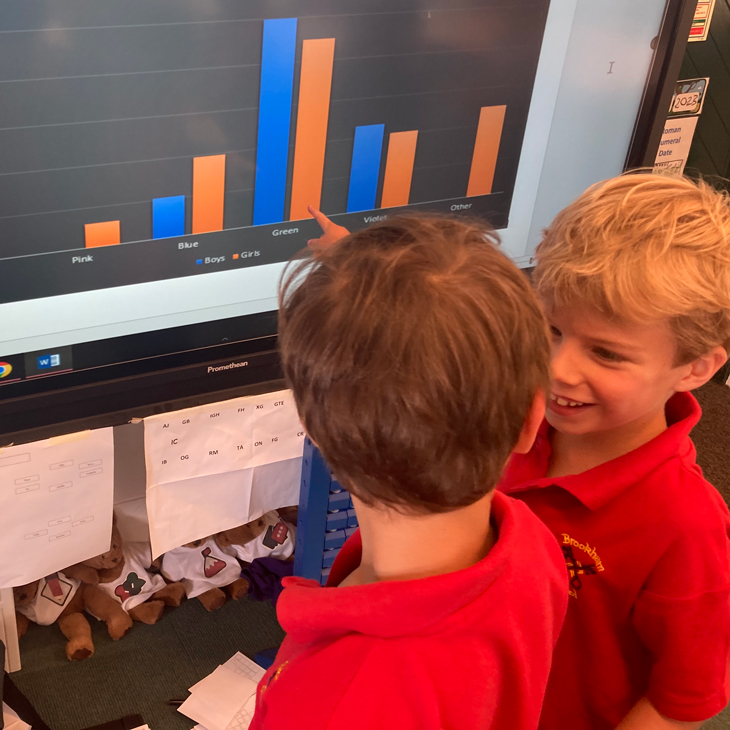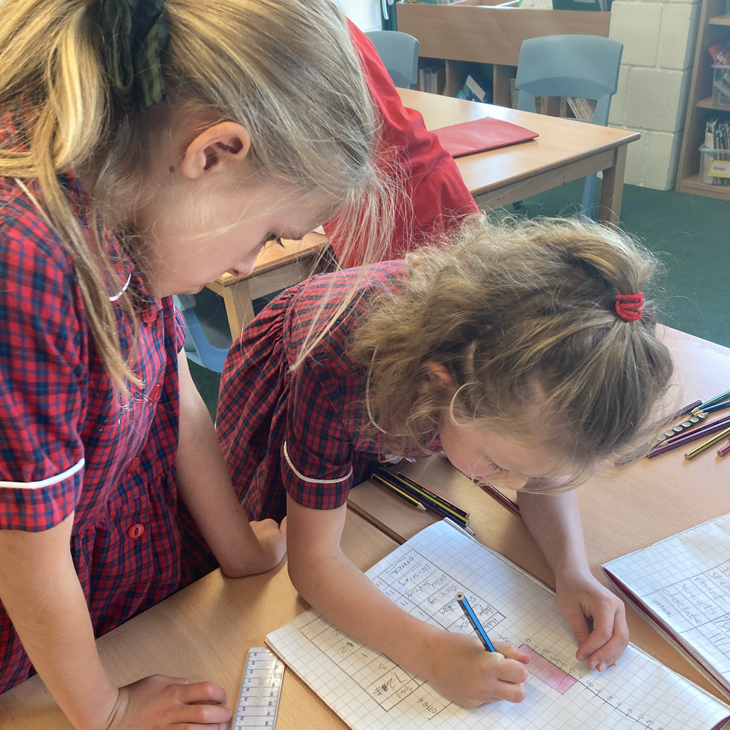 The children have been looking into handling a range of data in Maths. The children collected, organised, analysed and interpreted an assortment of data. The focus has been to record information in a tally format or pictogram. The children used these recording short-cut methods to quickly work out the frequency. All of the information collected was based on the children choosing their favourite animals, foods, places to visit and school lessons. It was wonderful to see Maths high up in the results! The children displayed their collected data in the format of bar charts allowing them to quickly identify the greatest or most popular animal, lesson or food in the class and the least favourite and enabled them to work out the differences between two certain focuses. There was also time to reflect on their predictions and use the data to support their answers. Year 3 worked collaboratively and used their resourceful thinking muscle to question and make links. Data handling is an integral part of children's mathematical understanding. By allowing the children the opportunity to learn about, and use data, helps them make sense of information. All the skills and operations the children have been learning this year can be used whilst working with statistics too. Everyone has had an amazing time exploring their education in this way and it has allowed the children the opportunity to identify patterns, trends, predict and plan.
Charlie Millsom, Head of Year 2
Year 3 Hooked On Drama In Play Rehearsals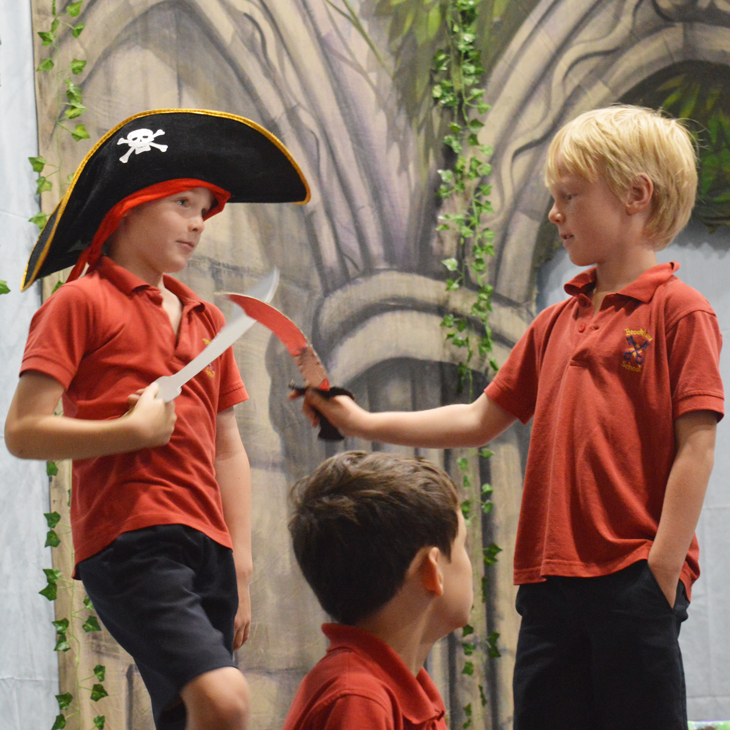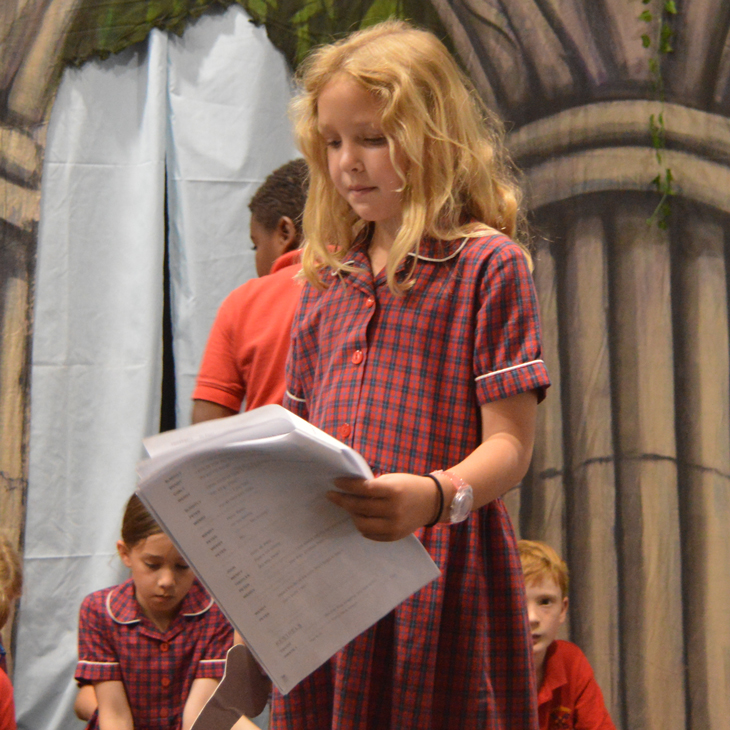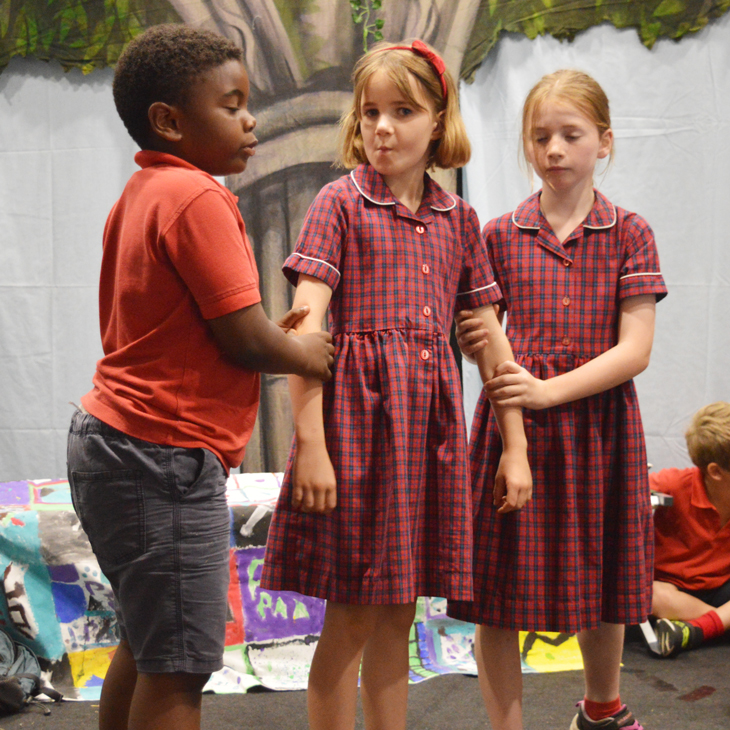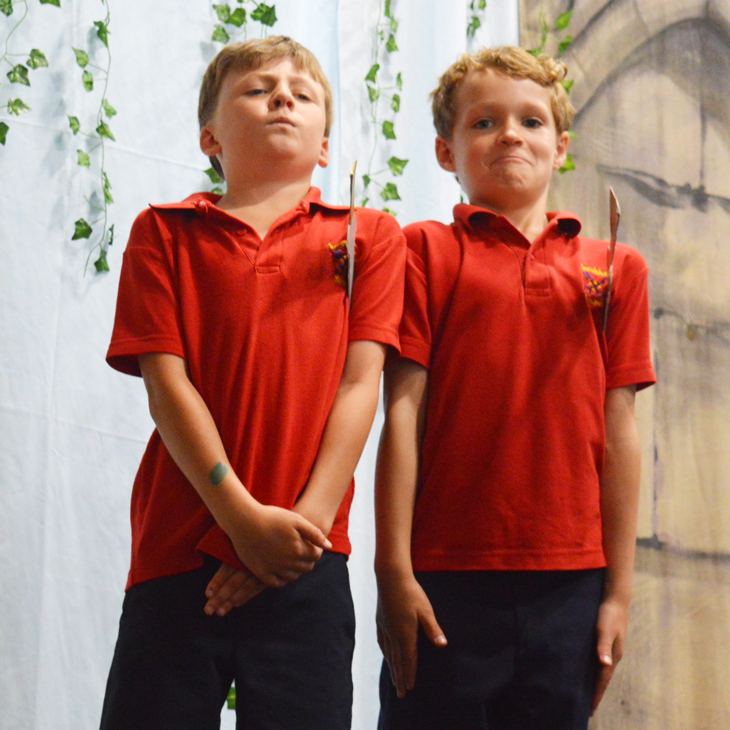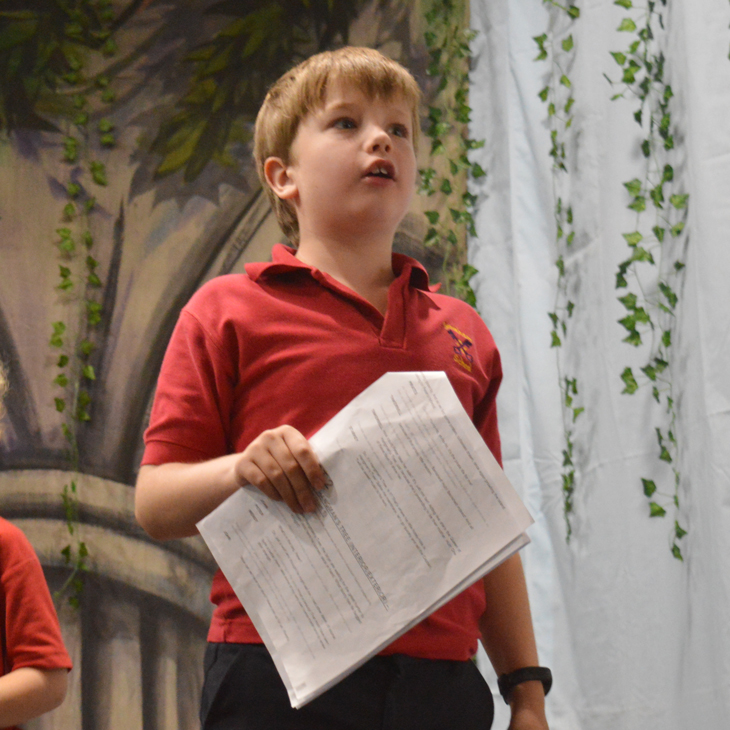 After weeks of learning the songs and their lines, the Year 3 play is starting to take shape as rehearsals ramp up ahead of next week's production of Peter Pan. With costumes and props at the ready, there has been much excitement and enthusiasm as the children encouraged one another and taken pride in practising their scenes together. Inspired by Year 4 earlier in the week, who set the bar high with their play, Go For Gold, the children recognised the importance of being a good audience, whilst also remembering to project their voices slowly and clearly. Our budding actors have had to dig deep and show their resilience as they have come to realise that practise means progress. With a smile on their faces as they sing and act their hearts out, the Year 3 teachers are immensely proud of their collaborative achievements so far, and know they will soon be ready to steal the show.
Henrietta Platt, Head of Year 3
Year 4 Go For Gold!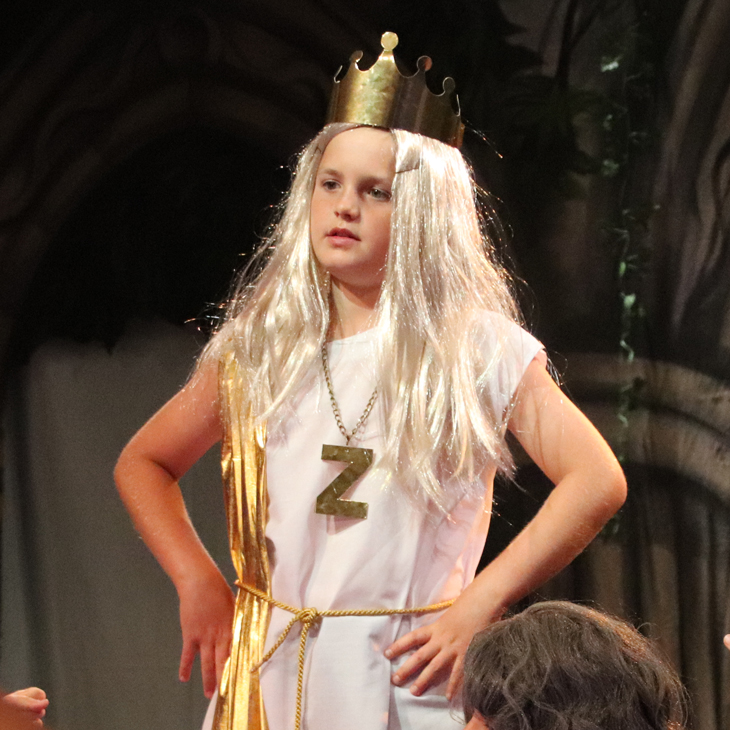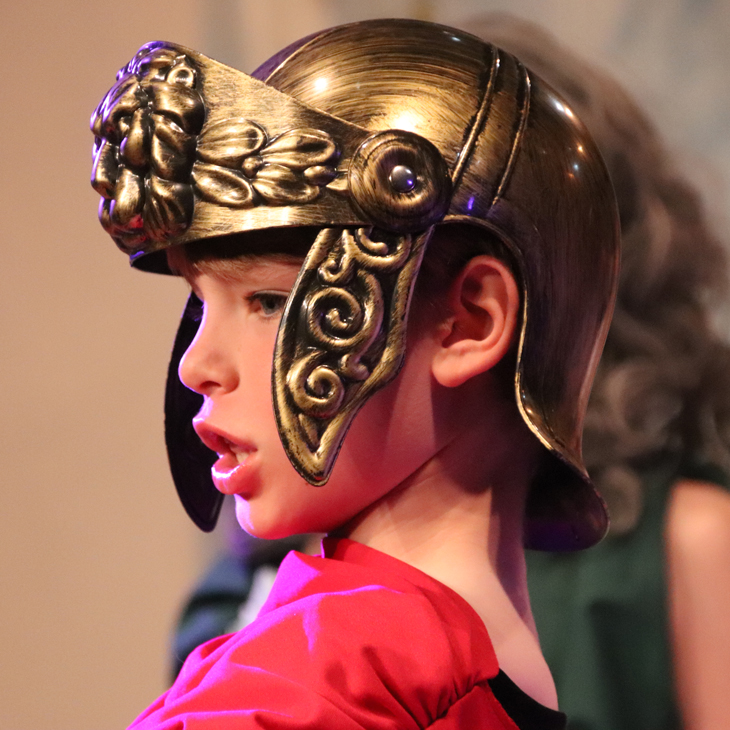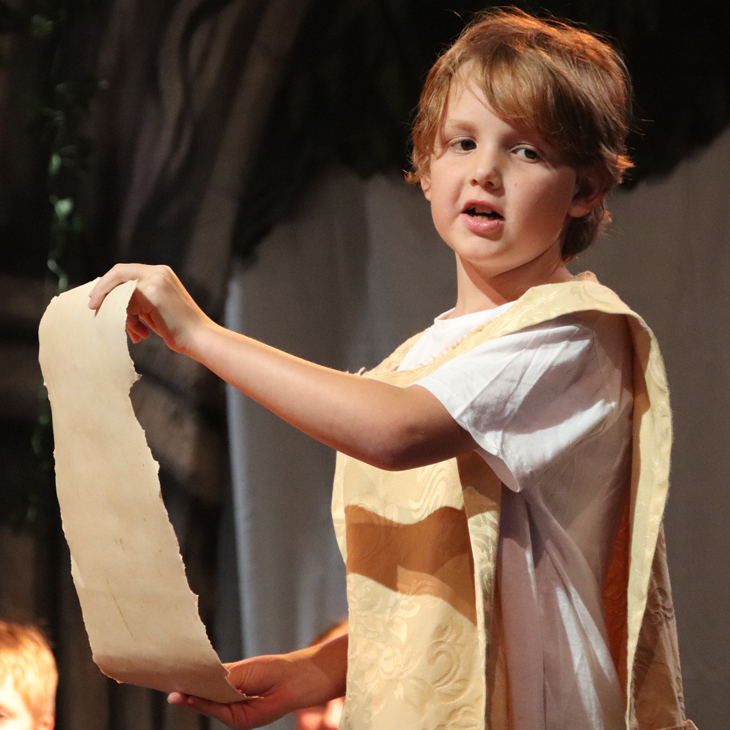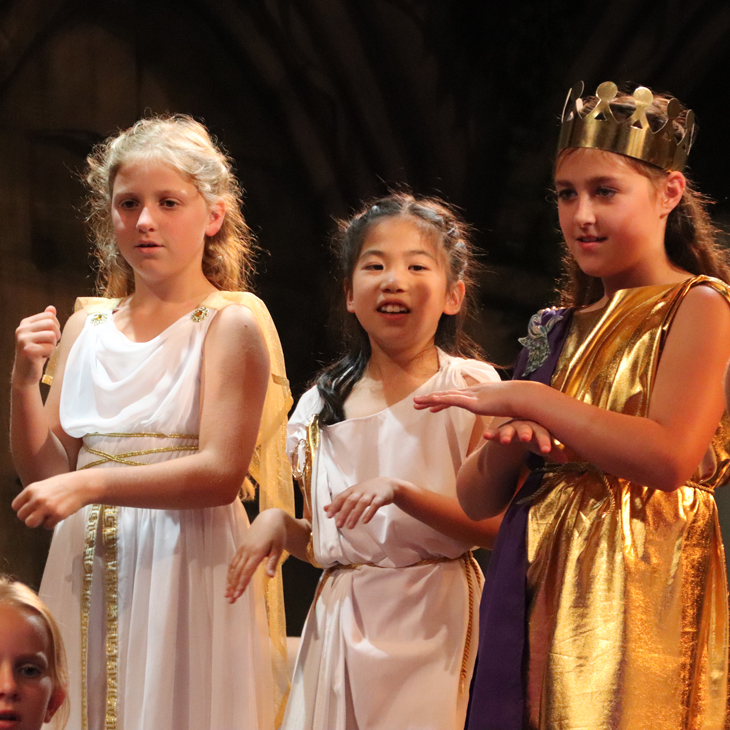 Go for Gold follows the story of young athlete, Suzie Swift as she announces to her family that she will be giving up her spot in this Year's Olympic Games. As her trainer tries to persuade her to reconsider, he takes her back to the past, teaching her about the history of the Games and the weird and wonderful rituals that existed. Of course, it's not all plain sailing back in the past either. The Spartans and Athenians are provoking each other whilst the evil Hades is conjuring up plans to get the Games cancelled. And so begins a story of rivalry that ultimately ends in unanimous agreement that the Olympic Games is a much loved event by those from the past and present. Go for Gold has linked in beautifully with this term's topic and the children have worked tirelessly for many weeks to bring the show together in such a spectacular way. Songs were sung with gusto and fun choreography whilst lines were delivered confidently. The children did themselves and their teachers proud.
Rosie Dachtler, Head of Year 4
U10 Unwavering Commitment To Fair Play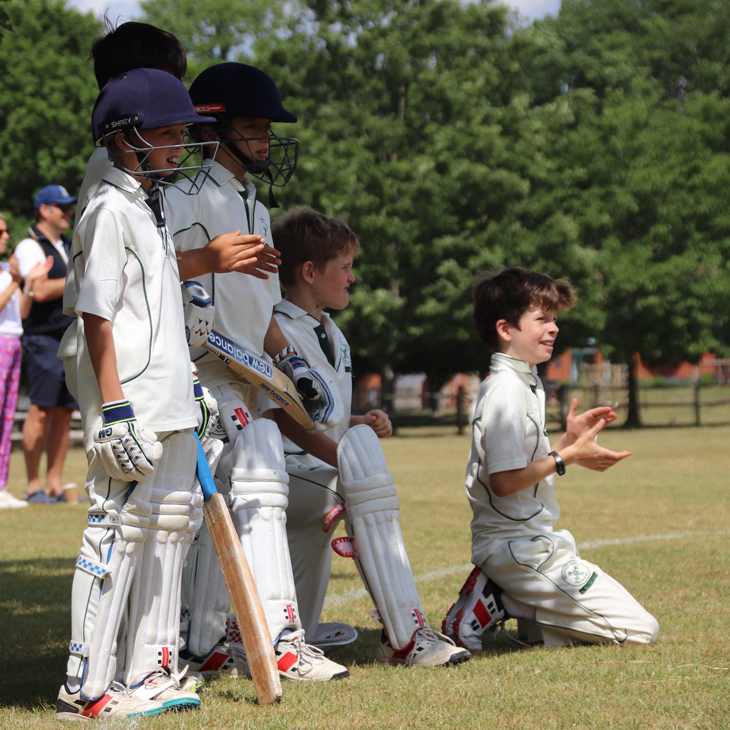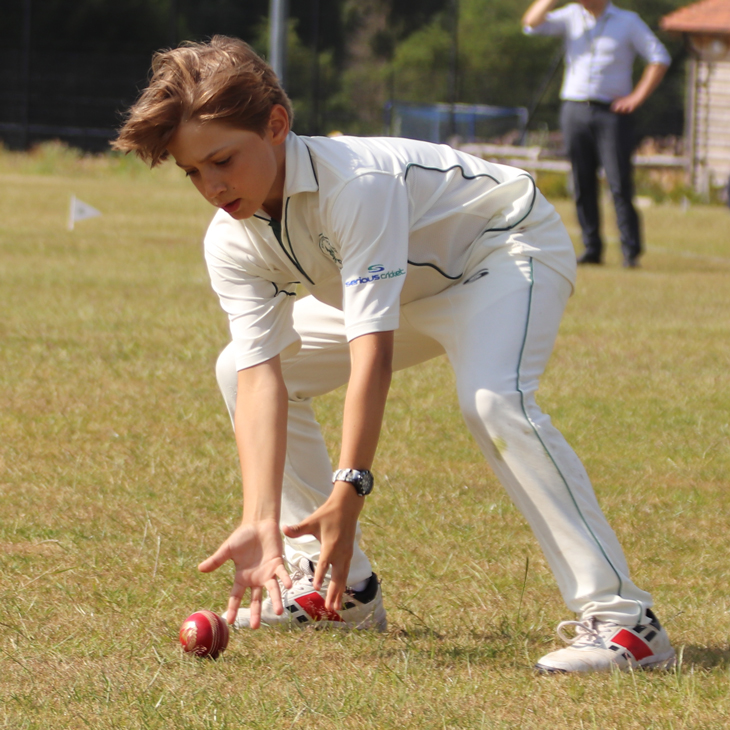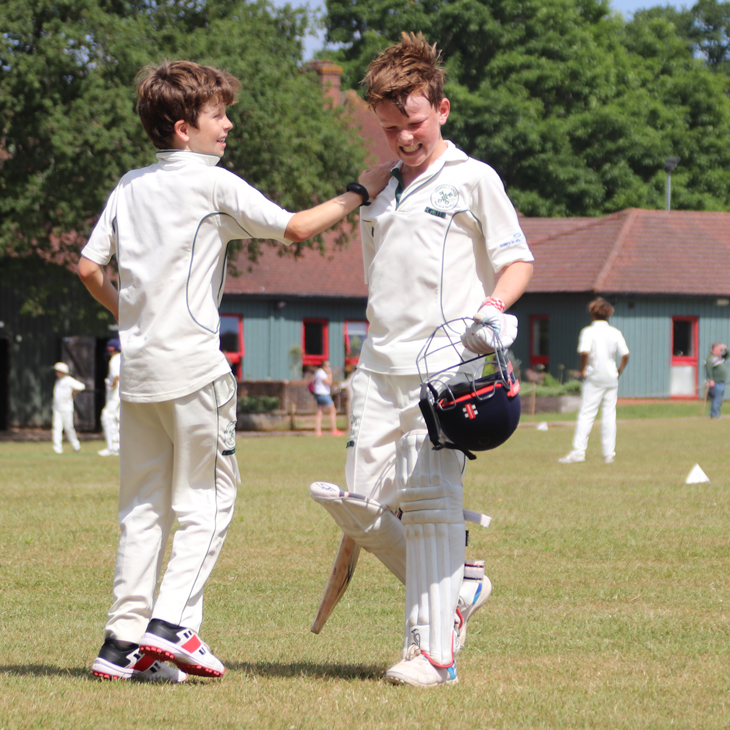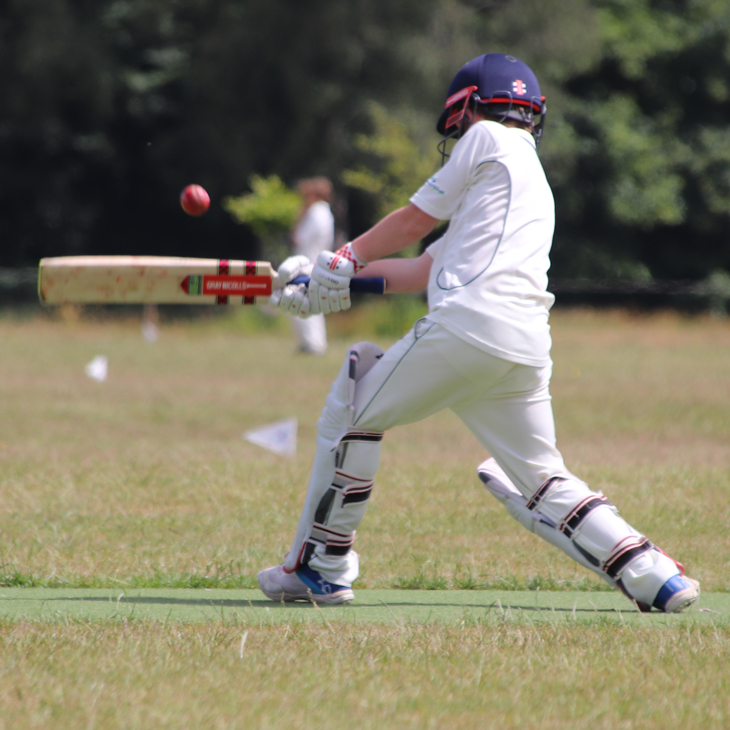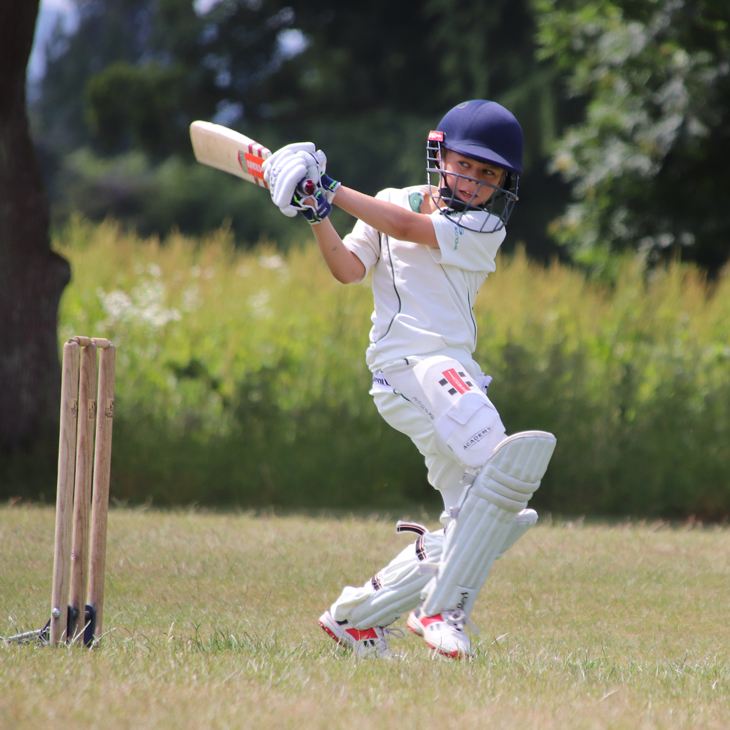 The Highfield U10s' cricket season culminated with fixtures against St Edmunds with each team winning in convincing style. Their season was marked by outstanding sportsmanship, commendable teamwork, noticeable improvement and abundant talent. The team's unwavering commitment to fair play and respect for opponents exemplified exceptional sportsmanship. They really embraced the spirit of cricket, displaying grace in victory and resilience in defeat. Teamwork played a pivotal role in the U10s' success. The players collaborated seamlessly, supporting and motivating each other throughout the season. Their effective communication and shared goals fostered a positive and cohesive team environment. Significant improvement was evident across all aspects of the game. Through dedicated practise and coaching, the U10s honed their skills, displaying remarkable growth in batting, bowling and fielding and this commitment to personal development yielded positive results on the field. Their tactical understanding, adaptability, and decision-making skills improved, contributing to their overall performance. Talent flourished within the U10s team. The players exhibited exceptional skills, demonstrating their natural ability and passion for the sport. Their talents were instrumental in the team's achievements throughout the season.
Rob Dilworth, U10 Cricket Coach
Are Year 6 Persuasive Enough For Disneyland?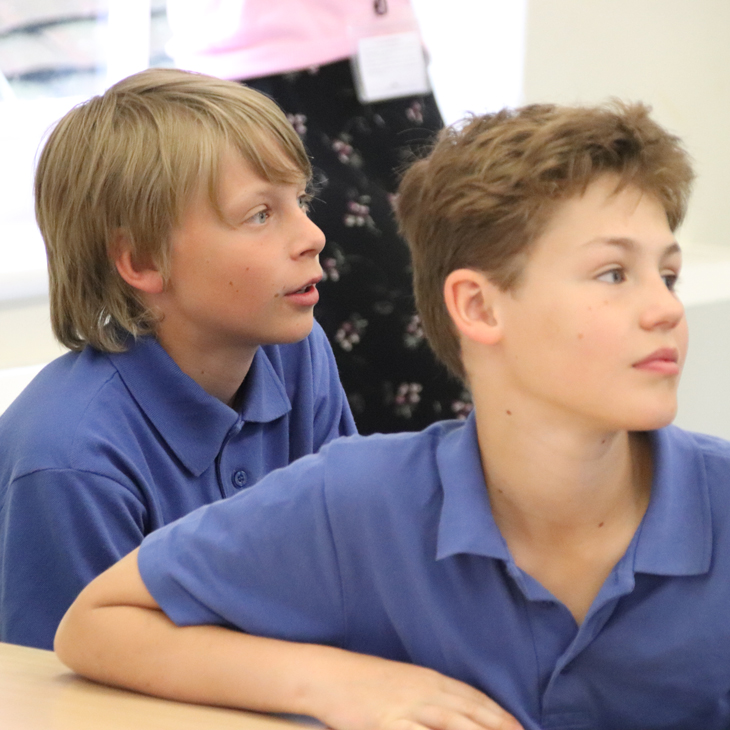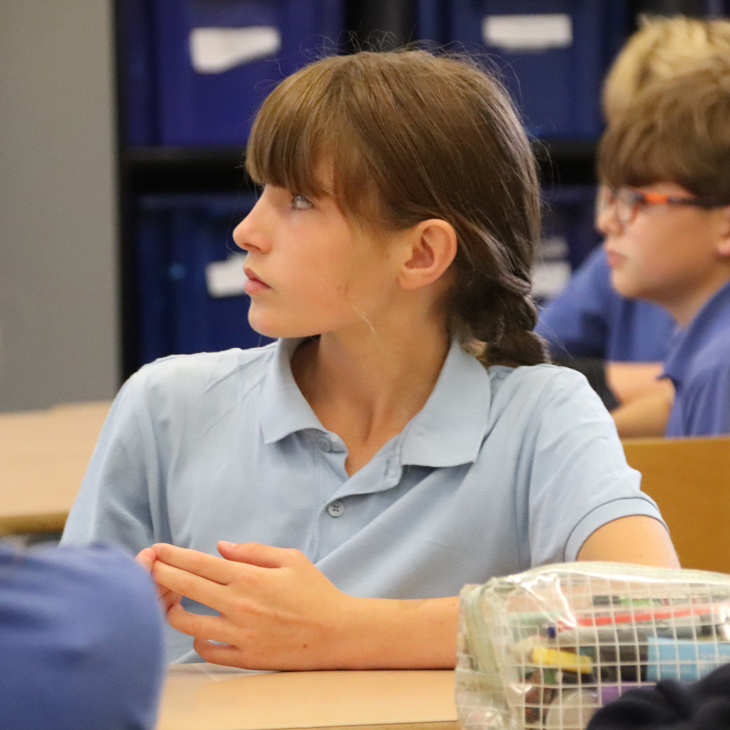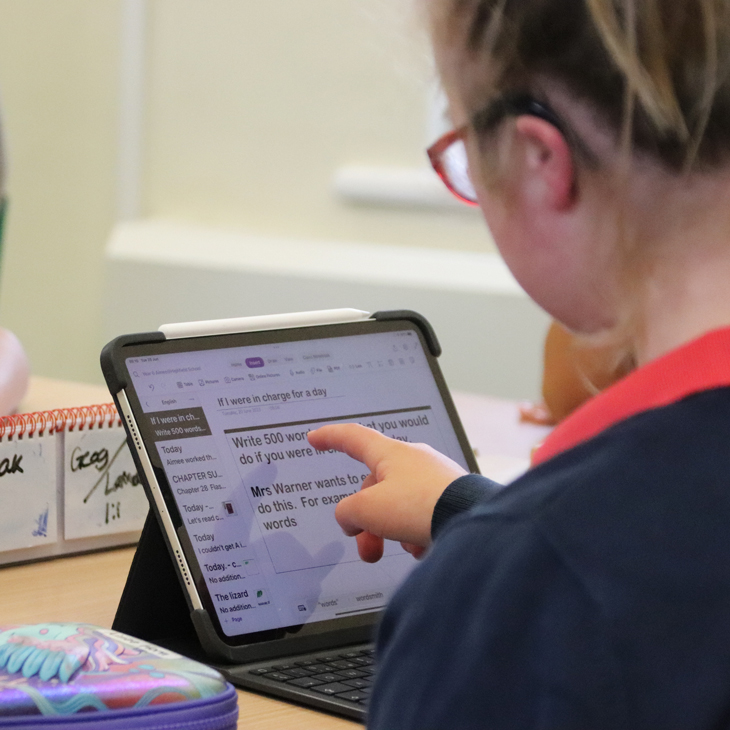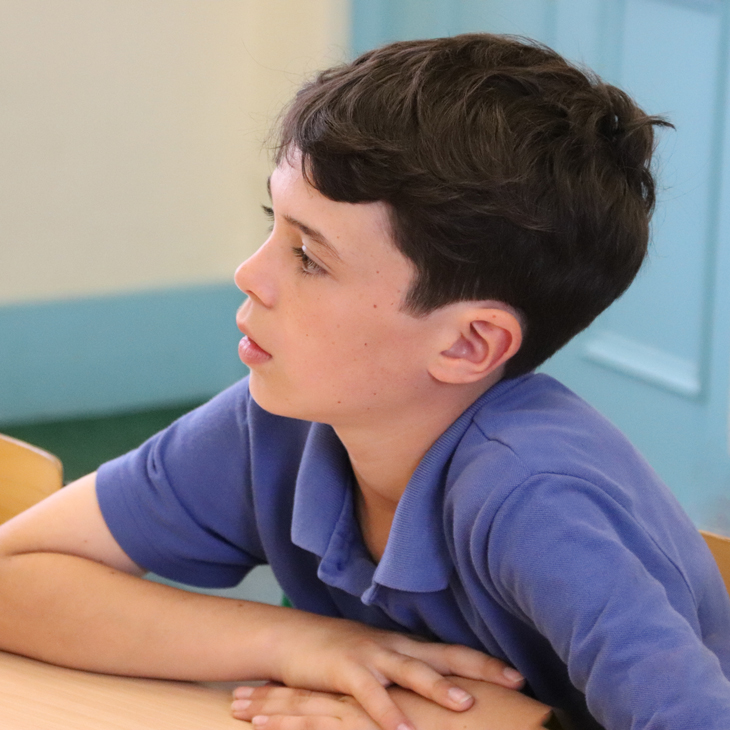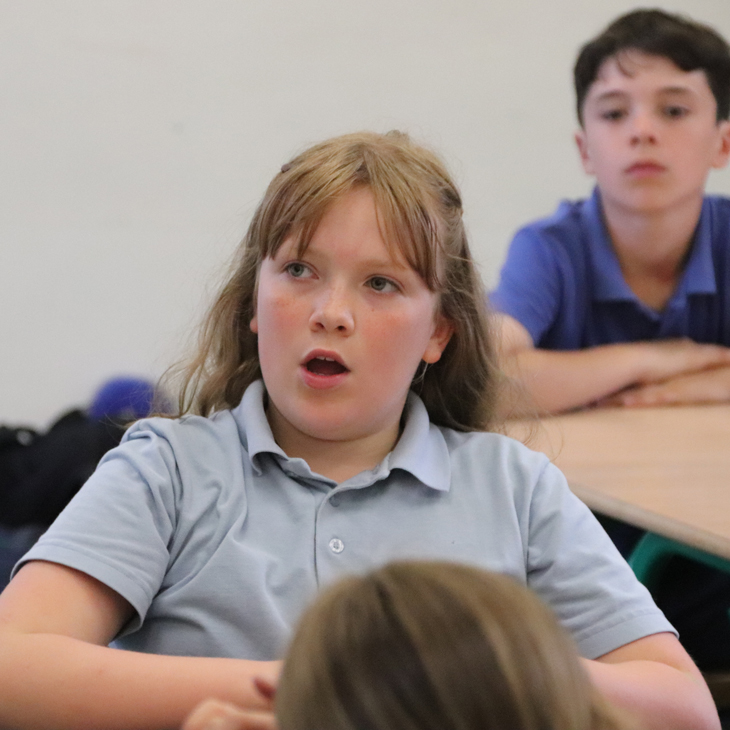 In English this week, 6B2 have started work on a persuasive writing task which everyone in the class is hoping will win them prizes! The aim is to enter a national competition in which the first prize is a trip to Disneyland! The challenge which has been set is to write a speech entitled "If I were in charge for a day…". We started by brainstorming all the different things we might like to be in charge of. We were ambitious in our plans, which ranged from ruling the world to running a zoo. The next task was to identify the characteristics which would qualify us to be in charge. We came up with a range of adjectives to sell ourselves as potential leaders: fearless, trustworthy, motivated and inspiring. We have also been looking at persuasive devices, learning that a persuasive device is a method or tool to help us convince our audience and so we will be incorporating rhetorical questions, fact and opinion, the rule of three, hyperbole and emotive language into our speeches. When we have written, edited and corrected the speeches, we will present them in class before submitting them and awaiting the results! Wish us luck…
Katy Warner, Head of English
Year 7 Awash with Titanic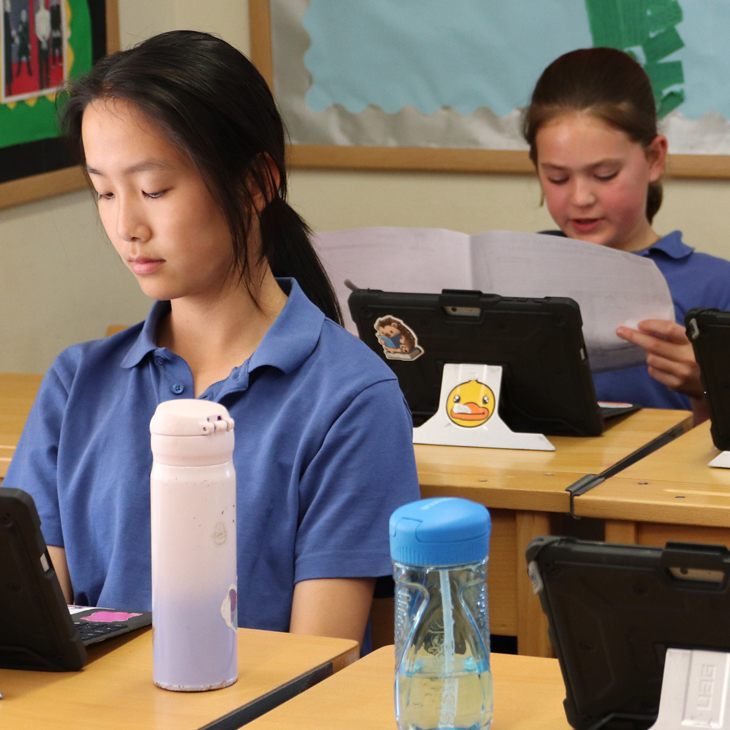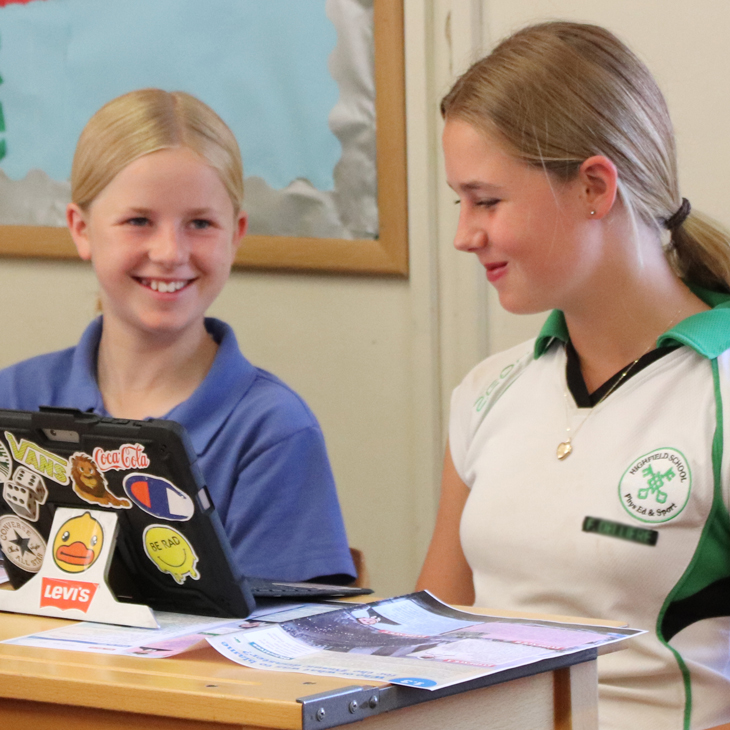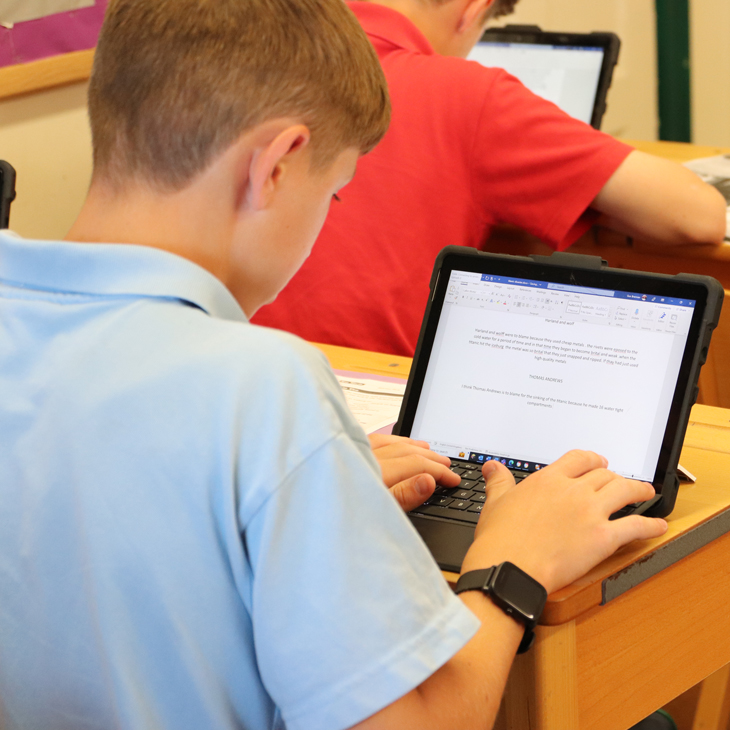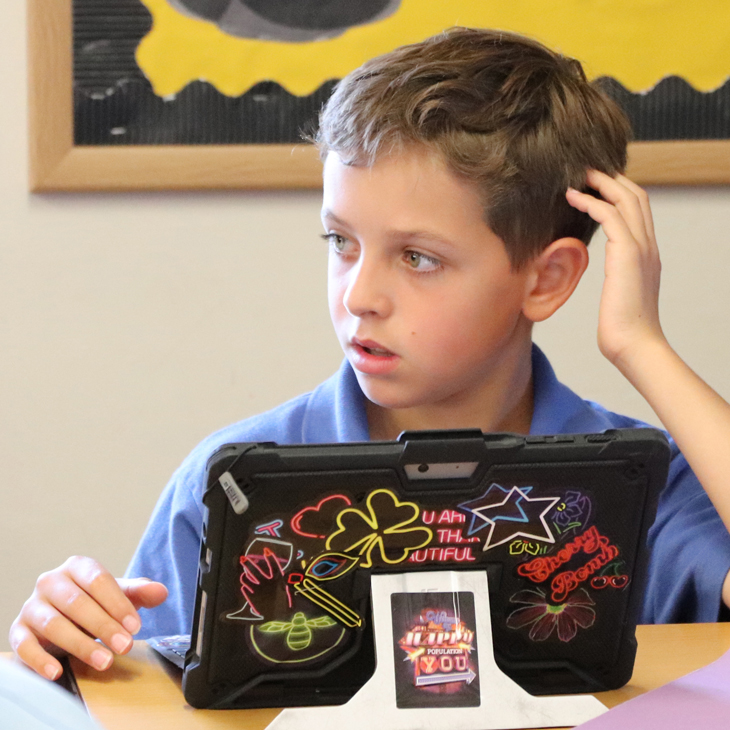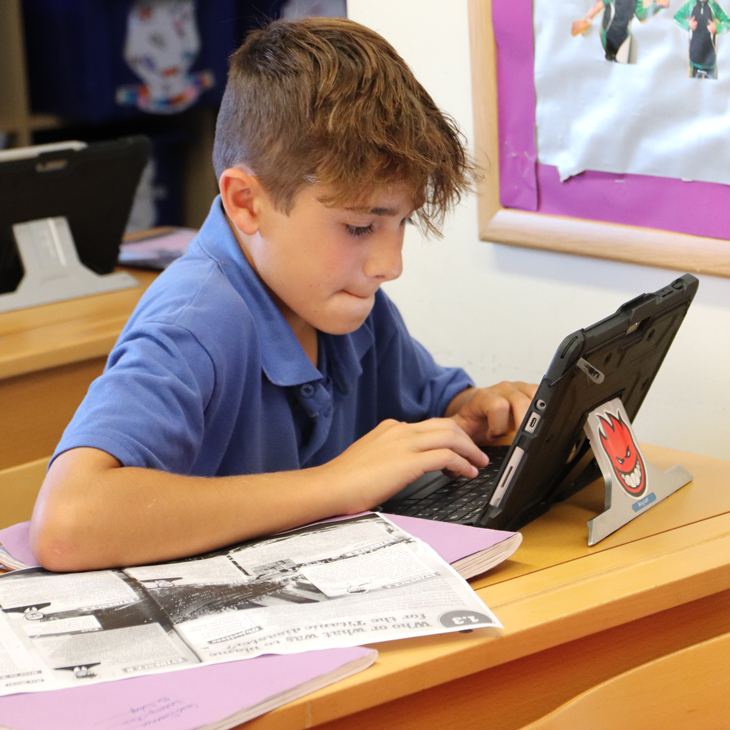 All subjects are working together to ensure this year group knows all that there is to know about the tragic disaster that occurred on the evening of the 14th April 1912. In History, we are investigating who was to blame for the sinking? Was Captain Smith most to blame for the disaster? He, after all, reportedly ignored several iceberg warnings and was ploughing through an iceberg area at close to top speed. Or were Harland and Wolff, the builders of the ship more culpable? They after all reportedly cut corners when building the ship to extend profits. When rivets from the ship were first bought to the surface in the 1980's, they discovered they were poorly made and brittle in ice cold environments. Hardly ideal. Year 7, with great academic aforethought, have been busily shaping a rigorous History essay over the last couple of weeks on this very topic. They are keen to share all with their parents before the end of term.
James Ridge, Head of History
Year 8 Affirm Their Faith In School Chapel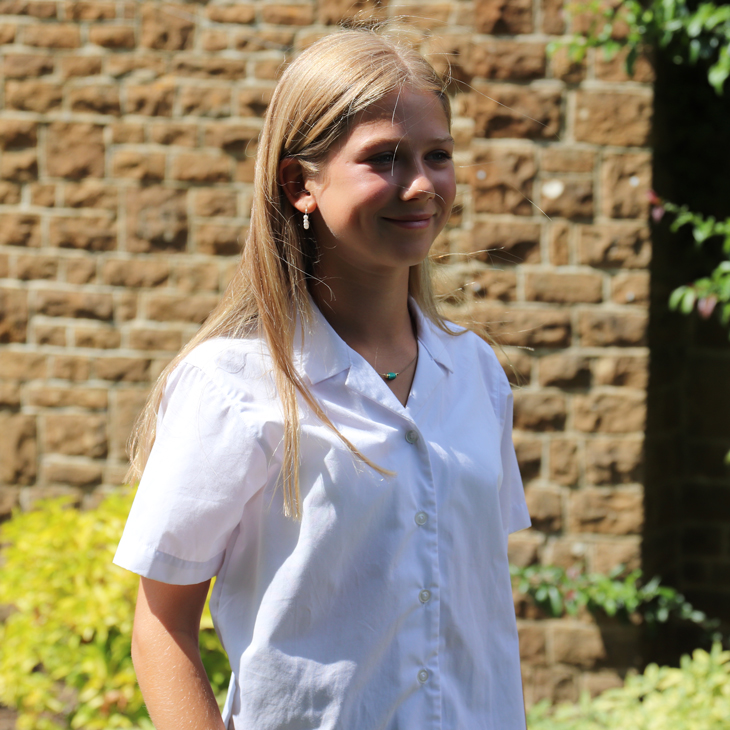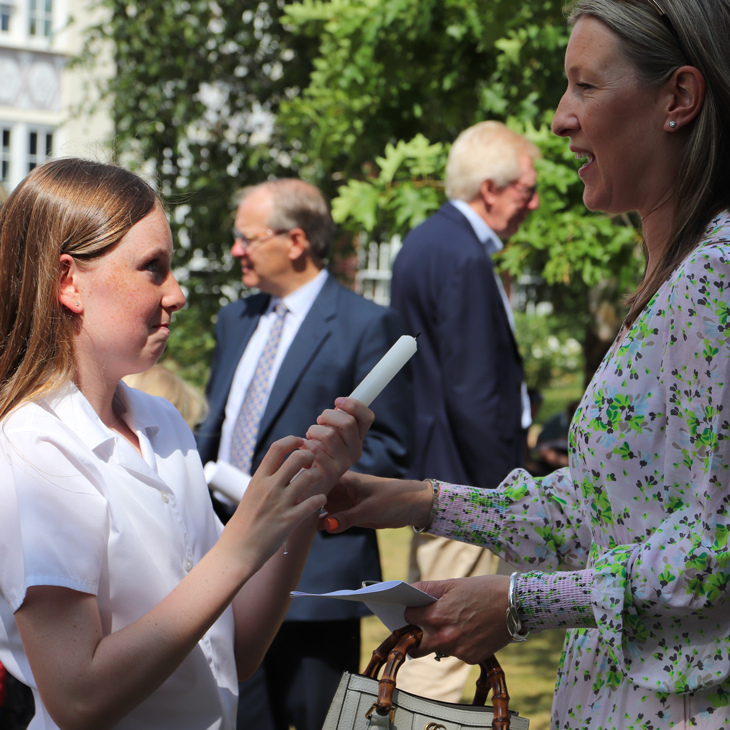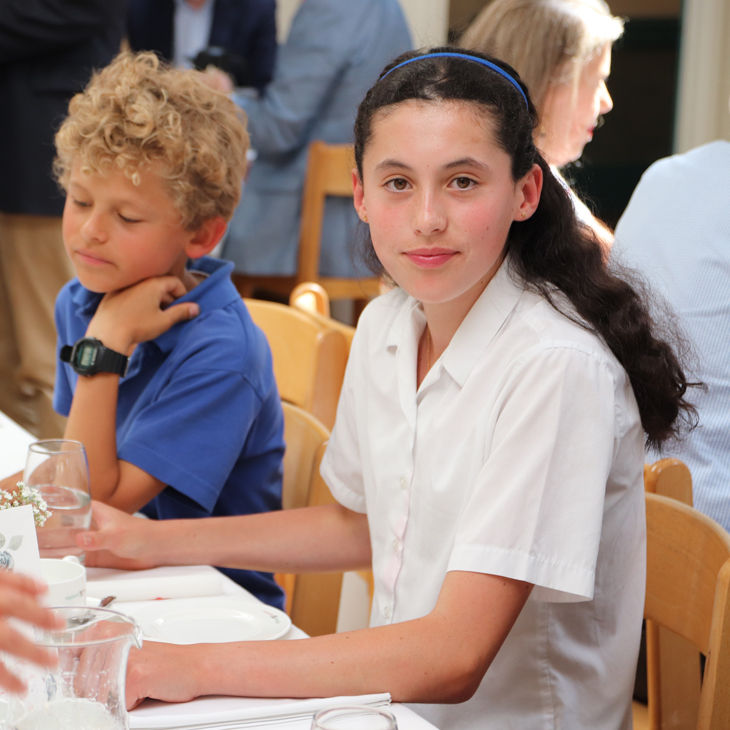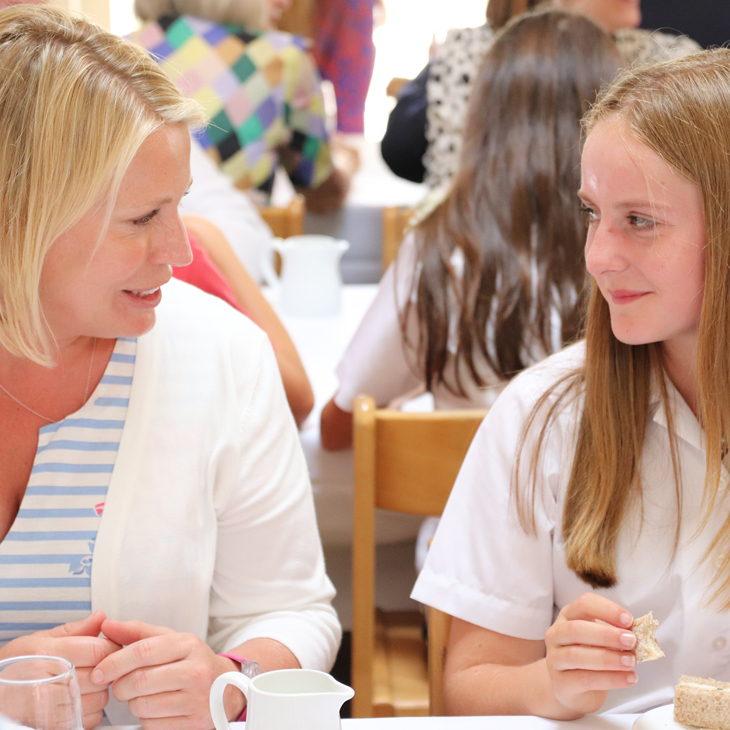 It was wonderful to celebrate the Confirmation of ten of our Year 8 pupils on Thursday afternoon: Poppy, Elliott, Emily, Dee Dee, Annabel, Sophia, Xanthe, Oscar, Samantha, and Rosie. The Service began with baptising Oscar, and it was also a lovely opportunity for all the Confirmands to affirm their faith alongside Oscar as he was baptised before the Confirmation began. The Rt Rev. Bishop Geoffrey Annas led the service and reminded the children they are to remember the 'light of Jesus is there to guide them as they go through life'. It was a fabulous occasion, and wonderful to have seen so many parents and Godparents attend. Our thanks to the Rt Rev. Bishop Annas, the Rt Rev. Nigel Nicholson for conducting a wonderful service and to the catering team for such a delicious afternoon tea following the Service. The choir sang beautifully, and my thanks to Mr Muhlemann for masterminding the music for the Service.
Ian Nicholas, Deputy Head Academic