On Your Marks…
24th June 2022
Sporty Nursery Children Shine Just Like The Sun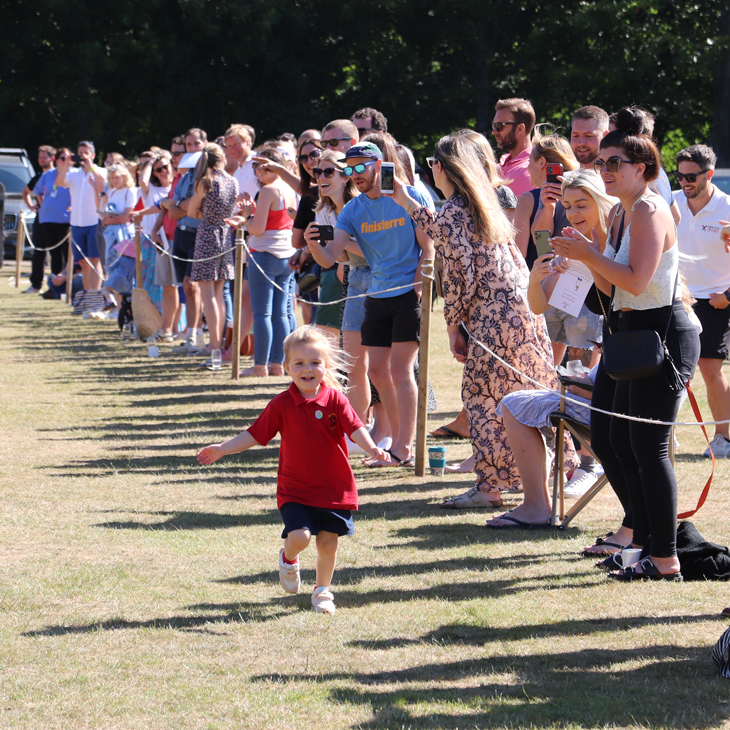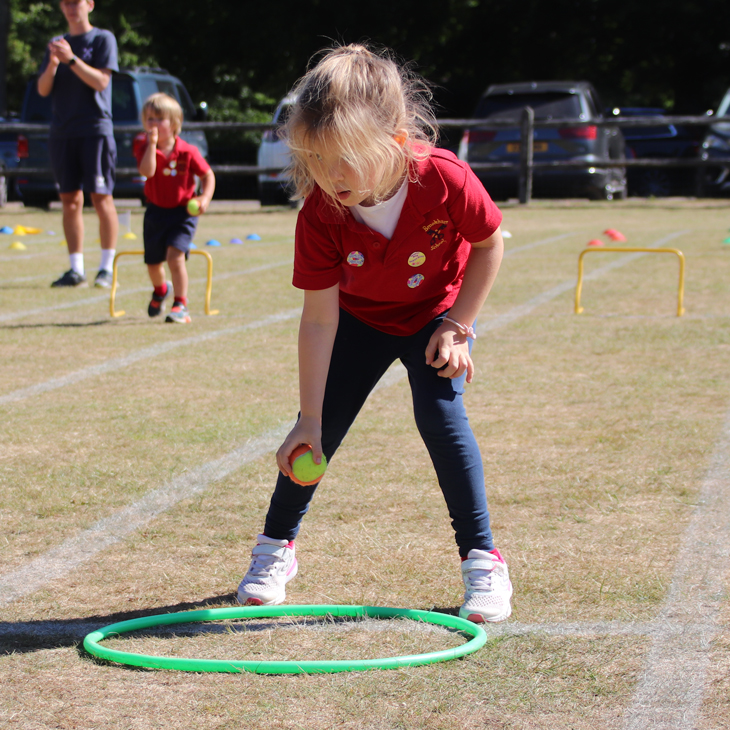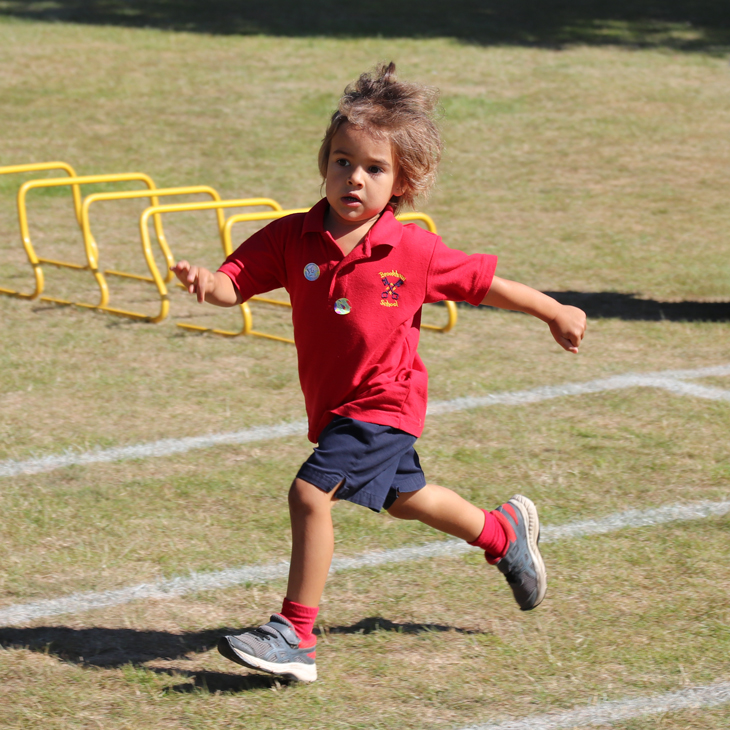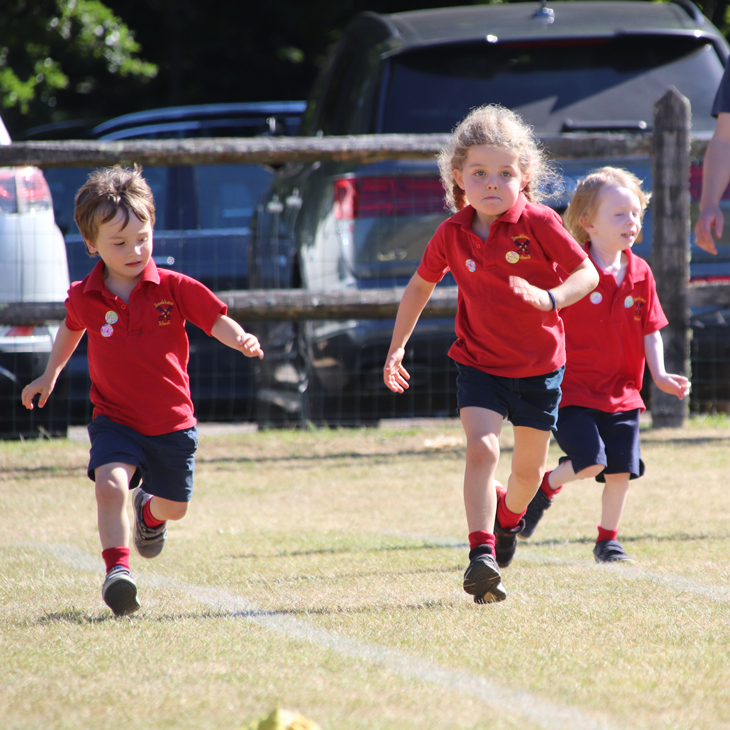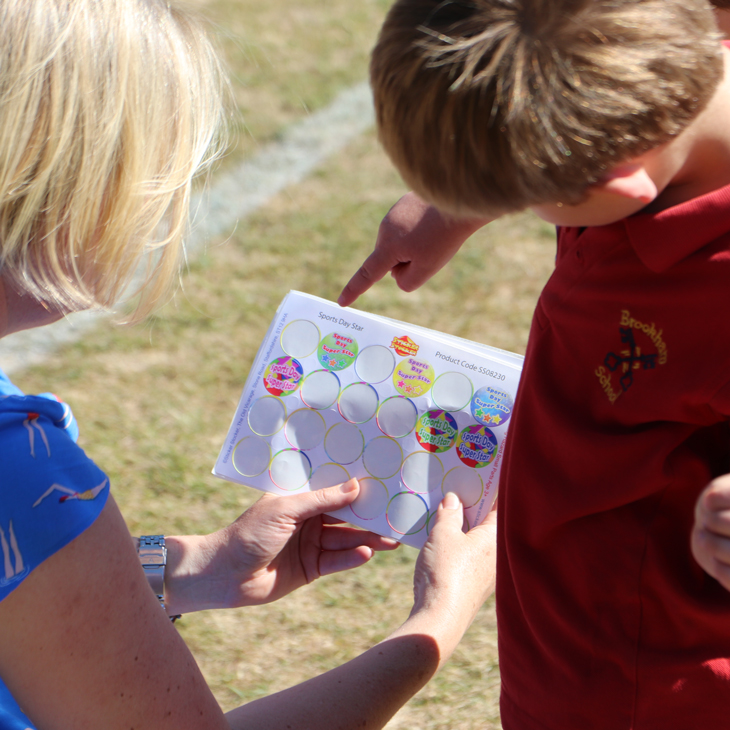 We couldn't have asked for better weather for the Nursery Sports Day on Wednesday. Under clear skies and in beautiful sunshine, parents gathered to watch their children show amazing agility and speed as they took part in a variety of races that demonstrated some of the skills they have been developing throughout the year. All the children in Nursery took part, even the youngest two year olds from The Den, and it was wonderful to see the excitement and enthusiasm the children showed as they raced along the track in front of their proud parents. Sports day is a very special event for the Nursery teachers too, as it shows how far the children have come over the course of the year, not just in terms of their physical development but also in their confidence, resilience and determination to be the best they can be.
Sam Forster, Head of Nursery
Reception Prove That They Are Really Good Sports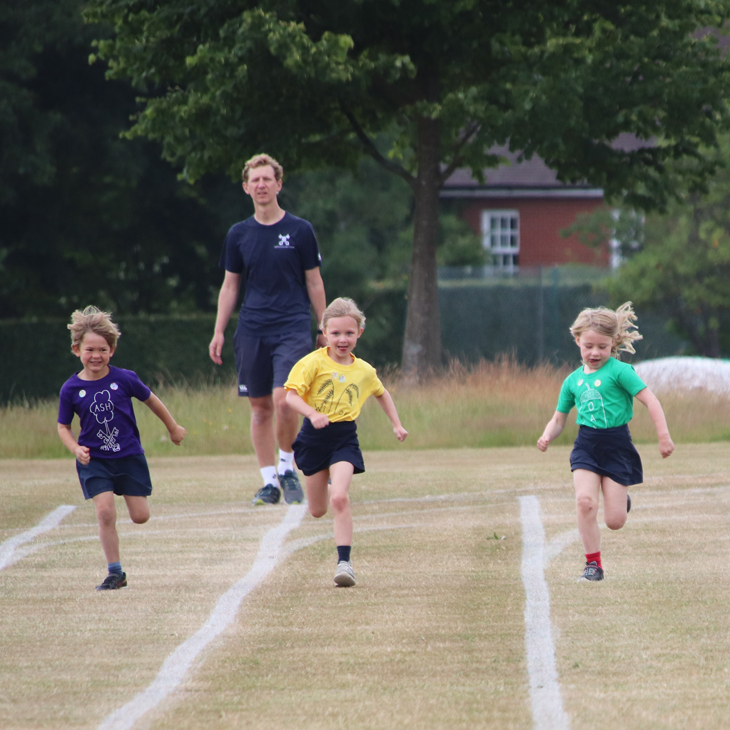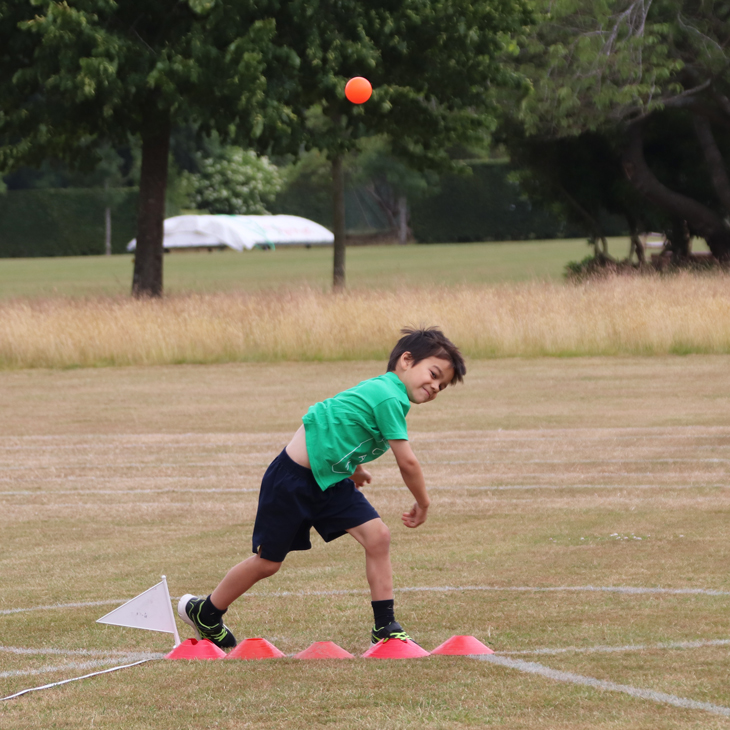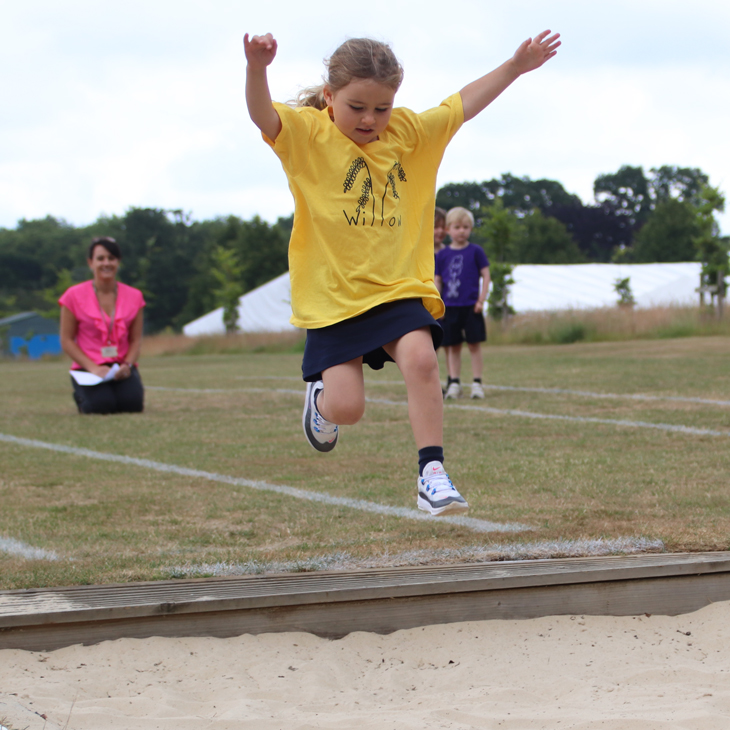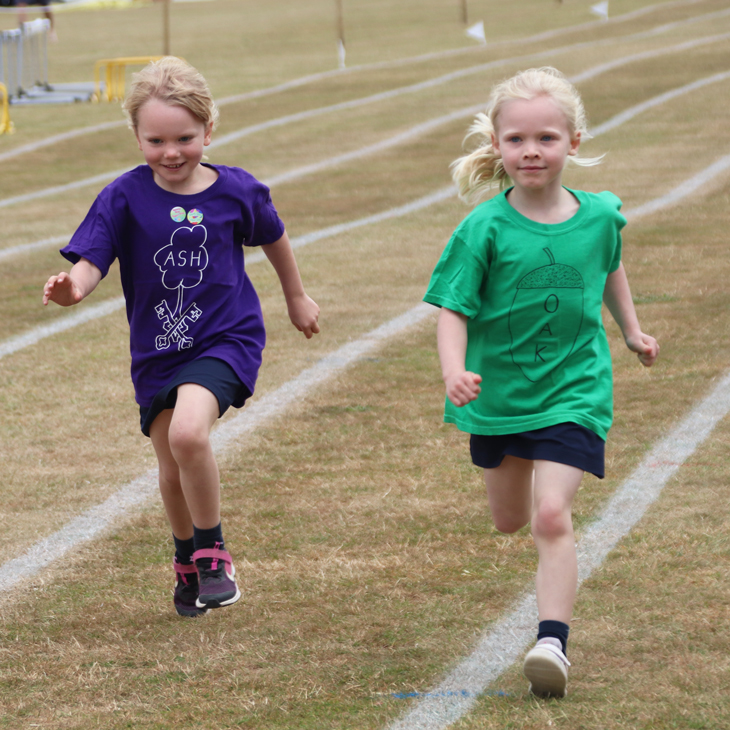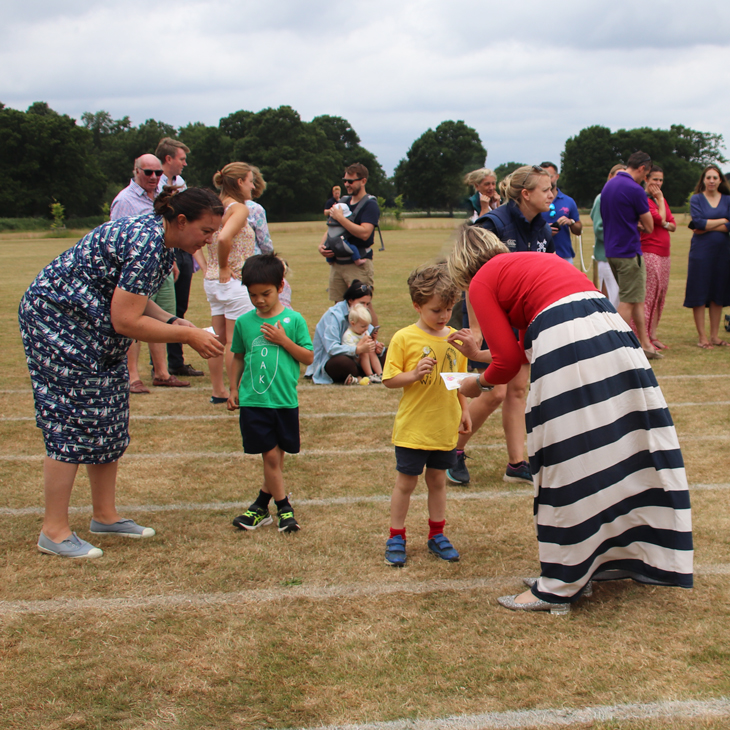 Brim full of enthusiasm, the Reception children were keen to show their parents what they have been learning in their games lessons as they were put through their paces on sports day. The eager participants used their reflective learning muscles when participating in the long jump and cricket-ball throwing; after their opening efforts, they reviewed and edited their techniques to try to claim an even greater distance. With an encouraging audience of peers and parents, the children rose to the challenge of being the best they can be, many  jumping and throwing further than ever before. When taking to the track, the speed of the little legs impressed everyone as the children raced against each other in a 50m sprint before bounding over the hurdles with carefully-refined techniques. The house relay rounded off a busy morning, requiring collaboration between the children to ensure that they worked effectively together when competing against each other. The cheers from the sidelines clearly gave the children the extra encouragement that they needed as they all showed great resilience during an exciting morning. It certainly was a super sports day for everyone involved.
Georgie Hunter, Head of Reception
Eager Year 1 Athletes Revel In Healthy Competition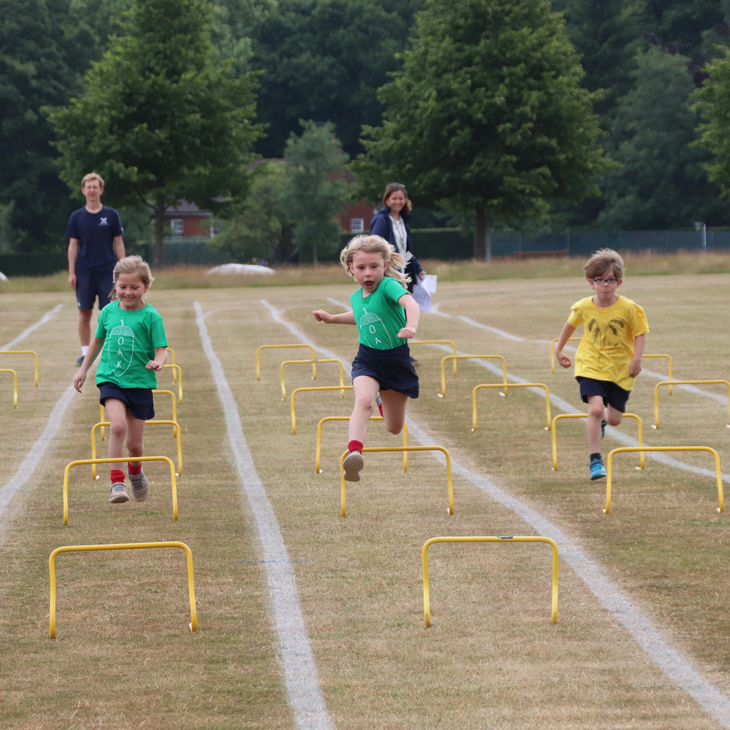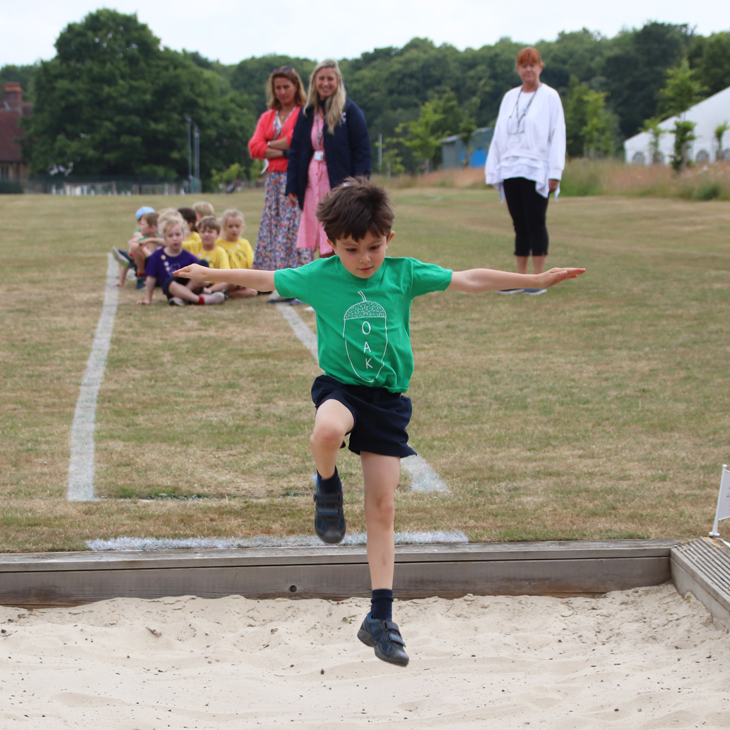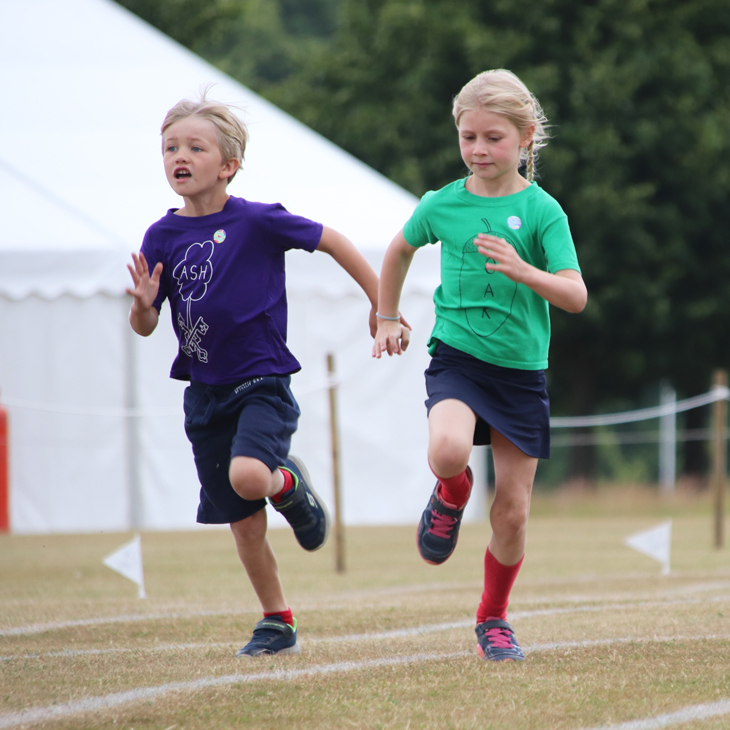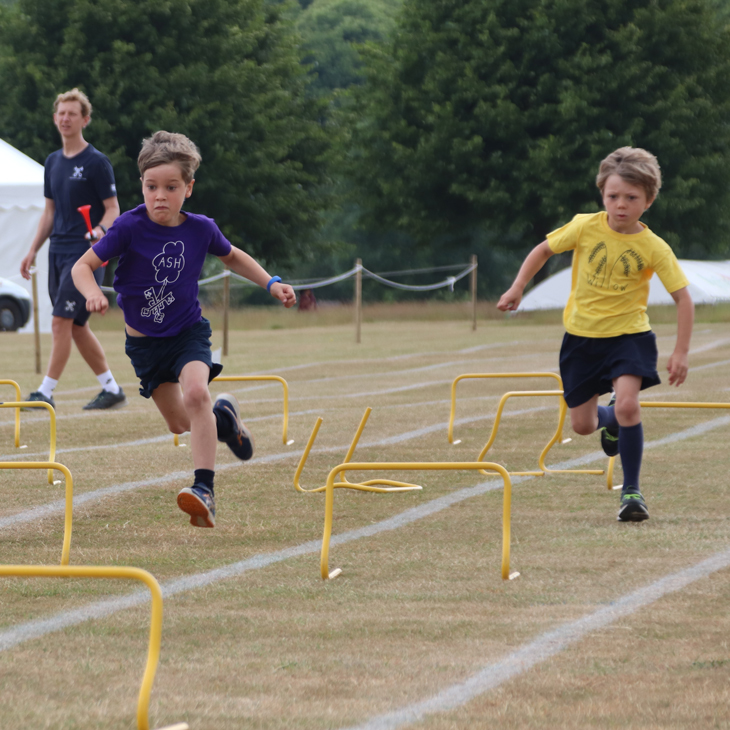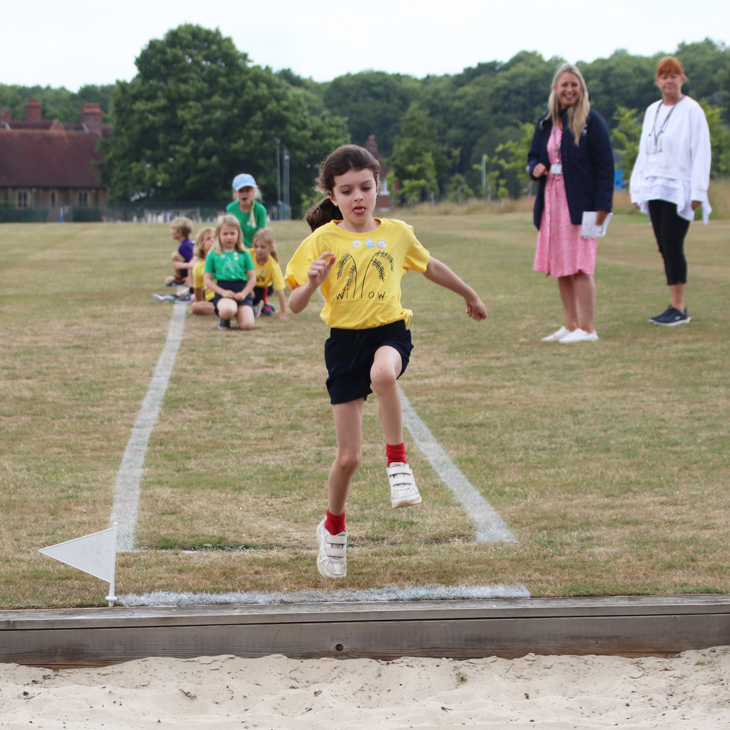 What a joy sports day is! Little eager athletes charging down the track, cheerfully leaping over hurdles, jumping into the pit and powerfully throwing. The final event, the house relay, is always an exciting, hotly-contested event and this year was no exception. It was a close race with Ash triumphing to the cheers of the spectators. Wonderful grit and determination was on show today as all the children performed to the very best of their abilities, whether naturally gifted athletes or not. It's always so heart-warming to see the children offer comforting words of support and cheering loudly for each other. The self-confidence that has been developed and nurtured by the sports teachers week on week was so evident in today's performances; everyone had a go and everyone tried their best. The Year 1 teachers are incredibly proud of all of the children.
Kerri Wilkes, Year 1 Class Teacher
Practice Makes Perfect For Year 2 On Sports Day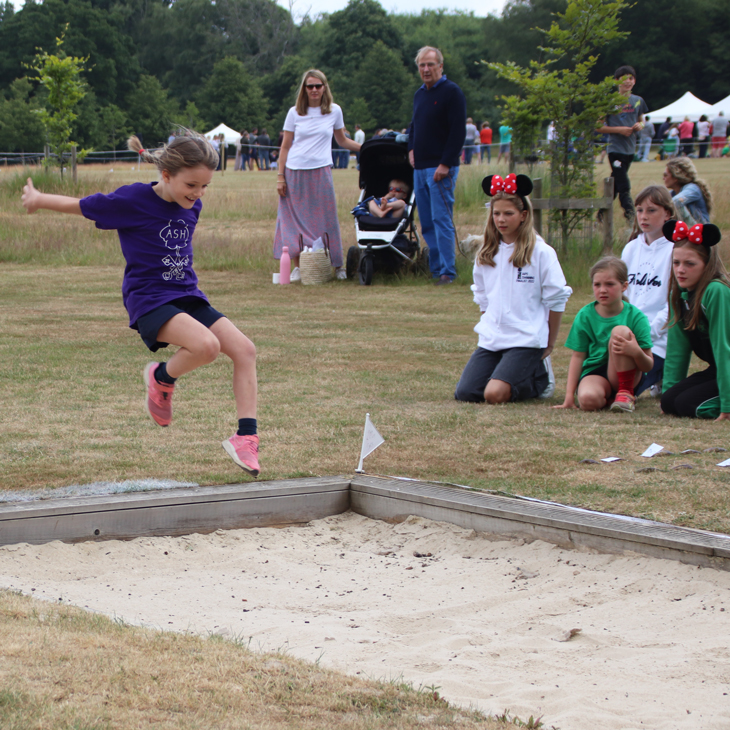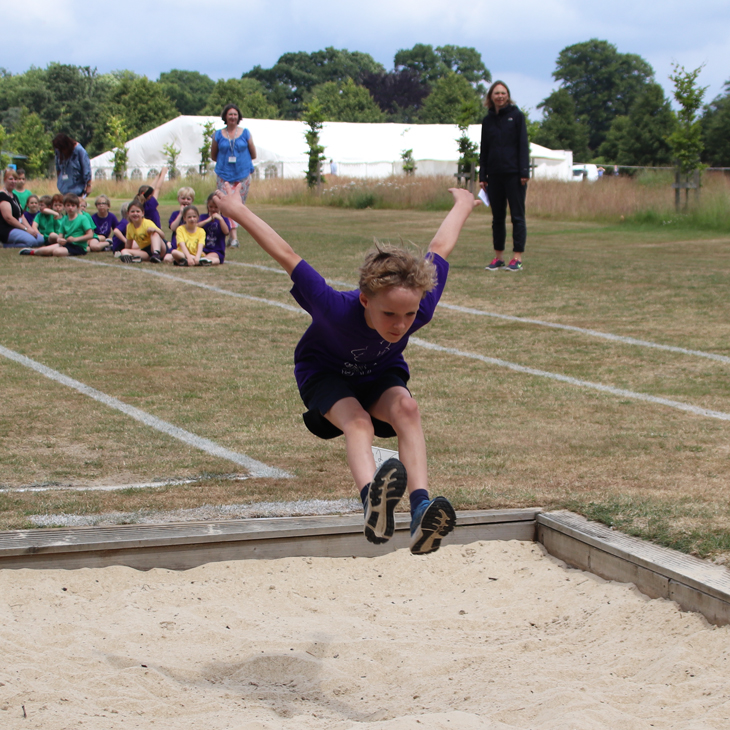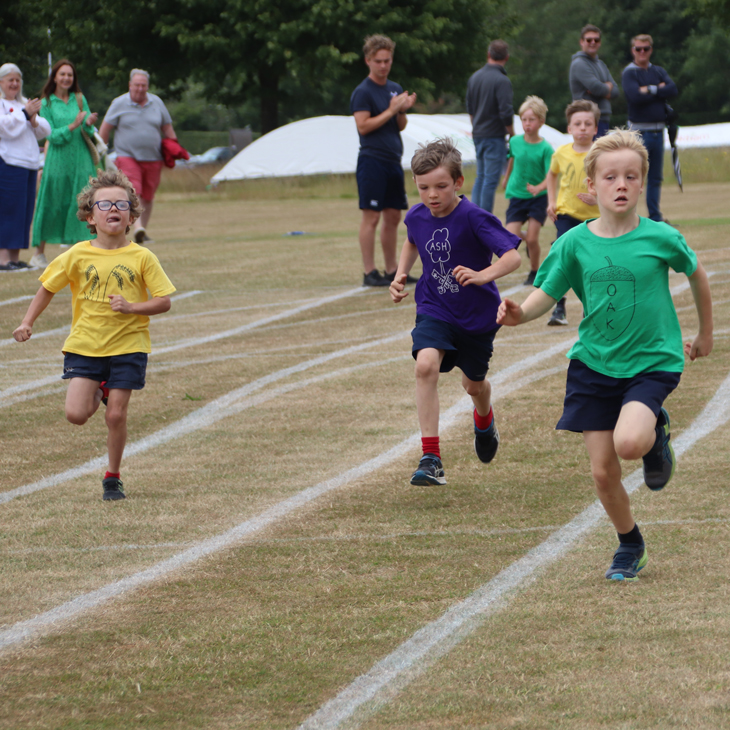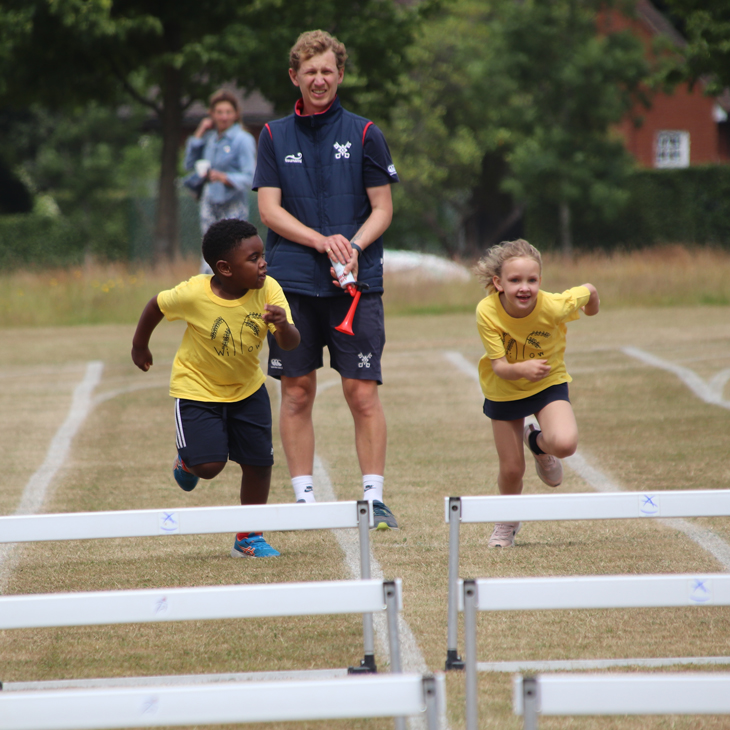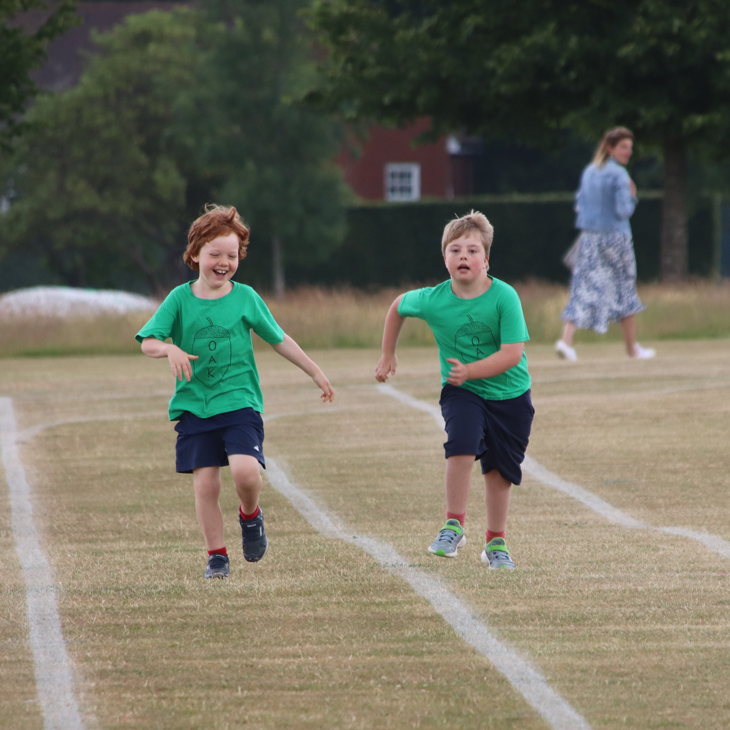 The playground has been a hive of activity for the past couple of weeks in the build-up to the much-anticipated Sports Day. Tension mounted, pulses raced and thunderous footsteps pounded round the playground as young athletes pushed themselves to run that split second faster or jump that millimetre further. As a result of all their training, under the watchful eye of Mrs Oecken and the sports team, and because they have gone that extra mile with their practice and their determination, the Year 2 children covered themselves in glory in every event of what turned out to be another fantastic sports day. What's more, the children were cheered on by a large and enthusiastic group of mums and dads. Well done, everyone!
Sophie Delacombe, Year 2 Class Teacher
Best Feet Forward As Year 3 Sign Off In Style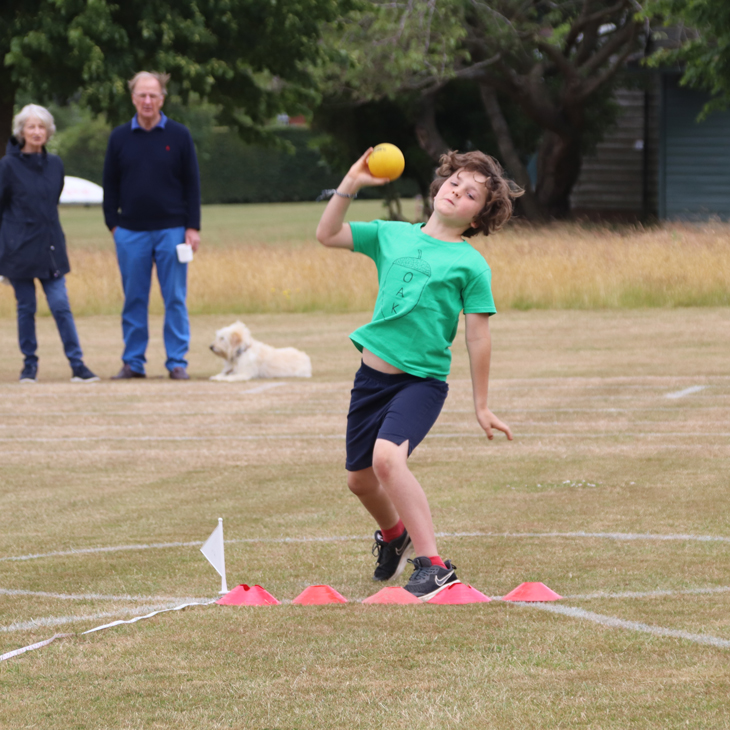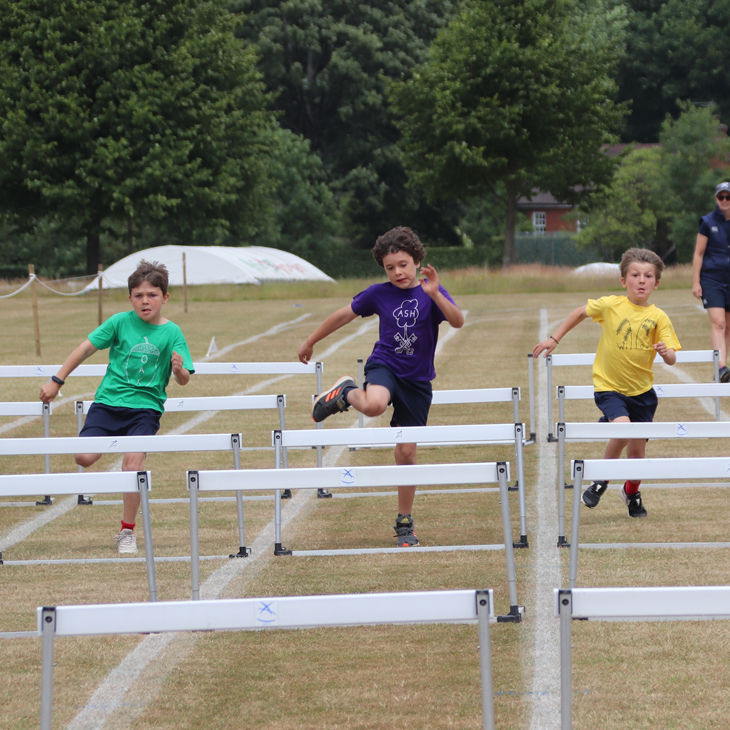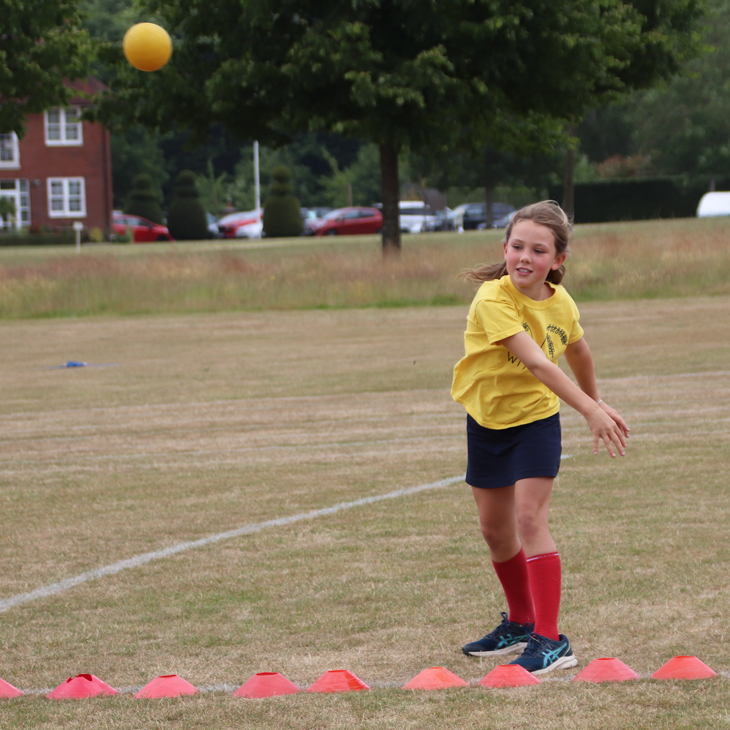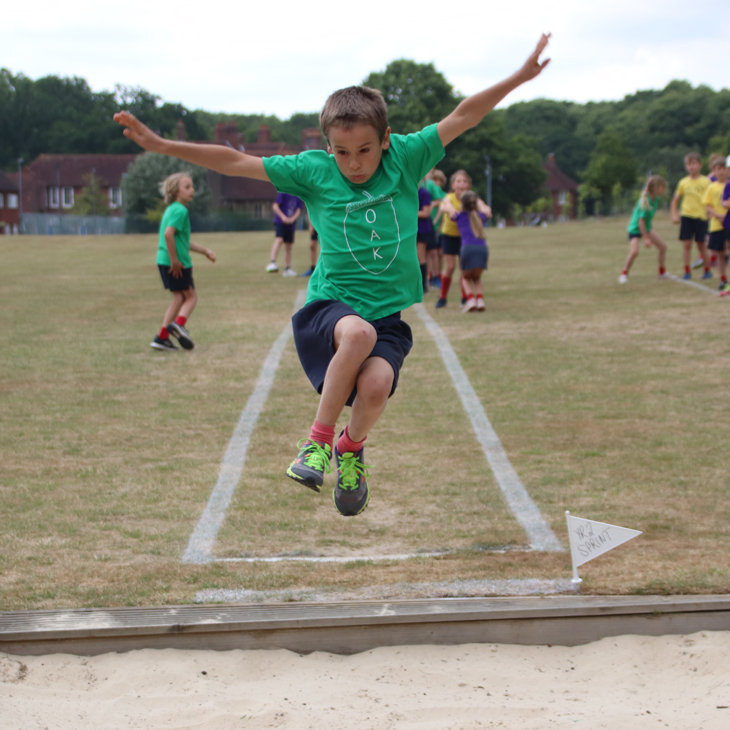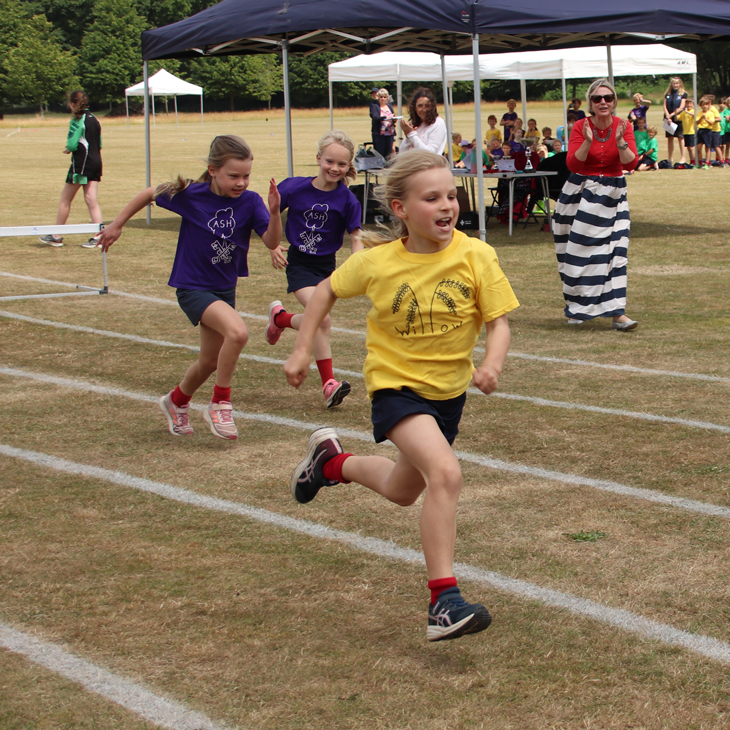 Year 3 children put their best feet forward on Friday as they took to the athletics track for their final Brookham sports day. And it's safe to say that they bowed out in style ahead of their move up to Highfield in September. Competition was fierce but healthy as the children showed their amazing agility, speed and expertise in multiple disciplines, including sprinting, hurdling and long jump. But it wasn't all about winning, far from it, and it was delightful to see the throng of watching mums and dads cheering on all of the competitors to the very end while the children themselves were incredibly supportive of each other. Well done, Year 3!
Charlie Millsom, Head of Year 3
Year 4 Lyricists Busy Preparing For Peter Pan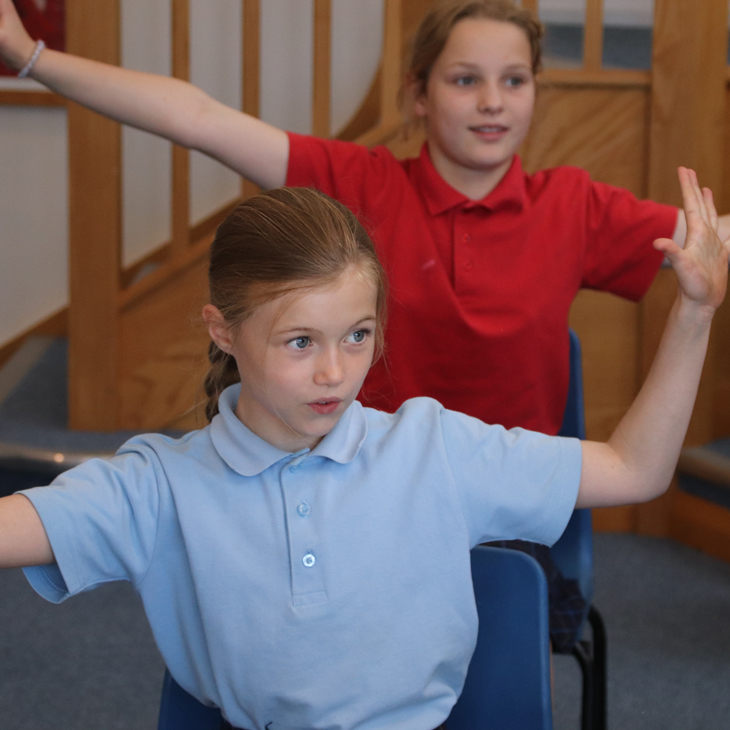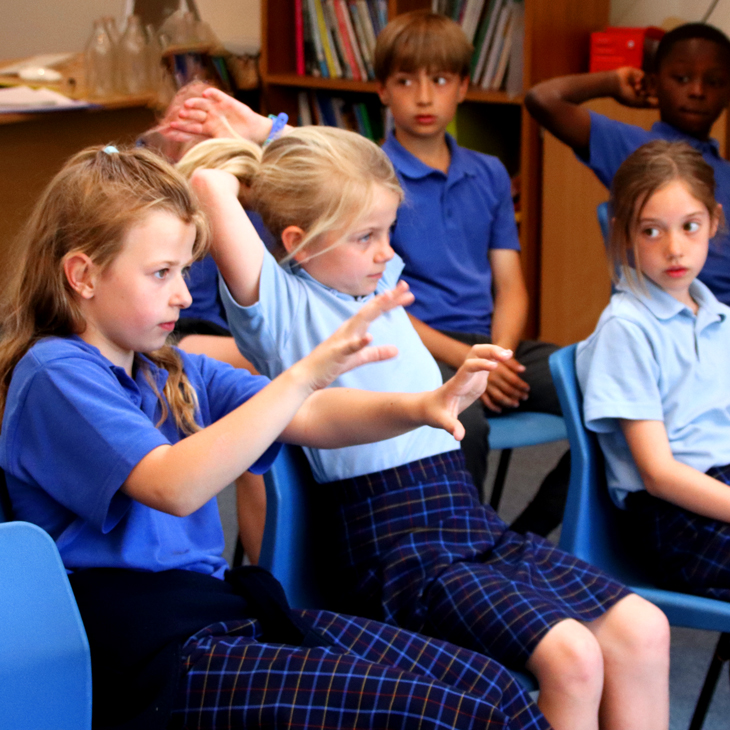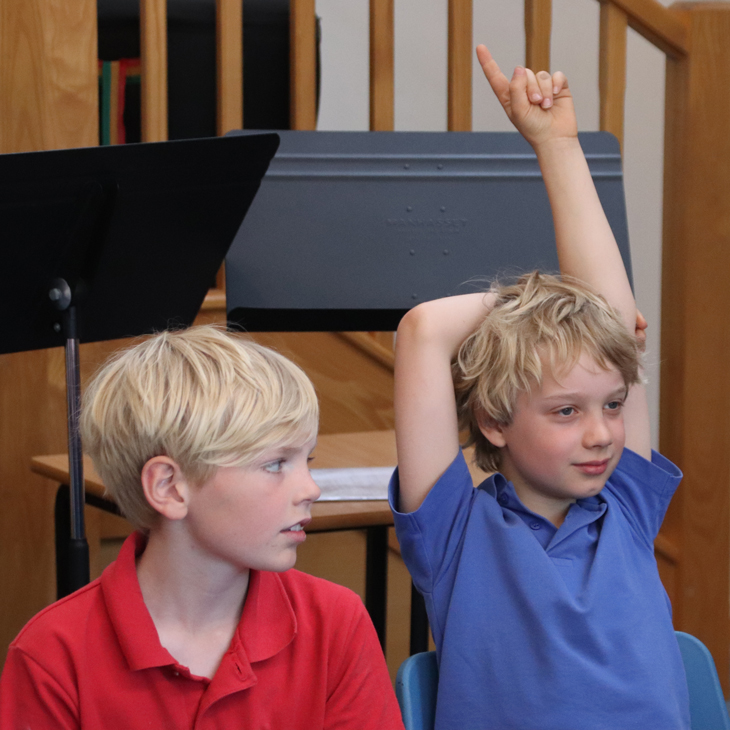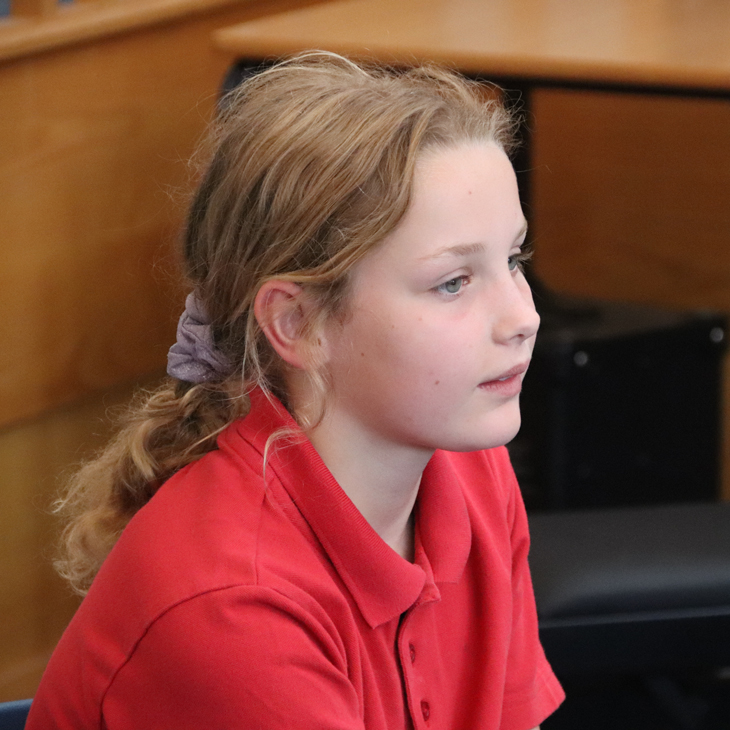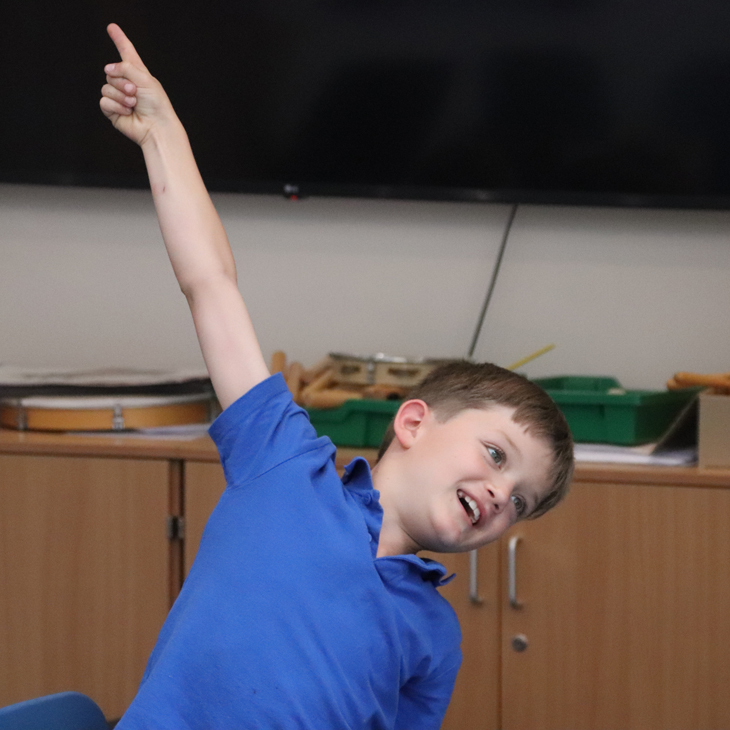 In preparation for the Year 4 performance of Peter Pan, the children have been busy understanding how, in order to learn the lyrics, they need tools to help them memorise the words. They have also been thinking about expression; not just singing the words, but bringing them alive through actions and facial expressions. It promises to be a wonderful production full of rich solos and ensemble singing.
Mary Hall, Year 4 Music Teacher
Clean Sweep As Year 5 Finish With A Flourish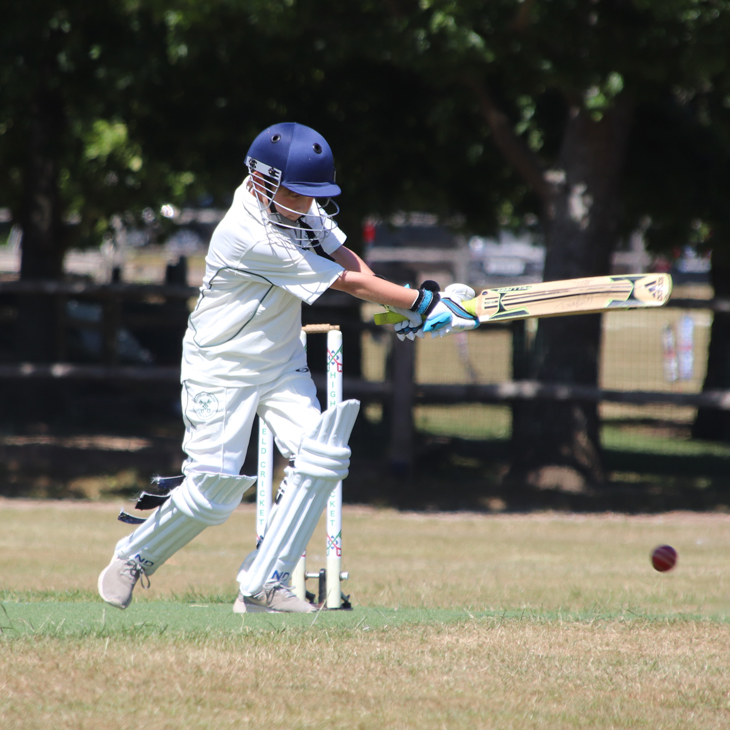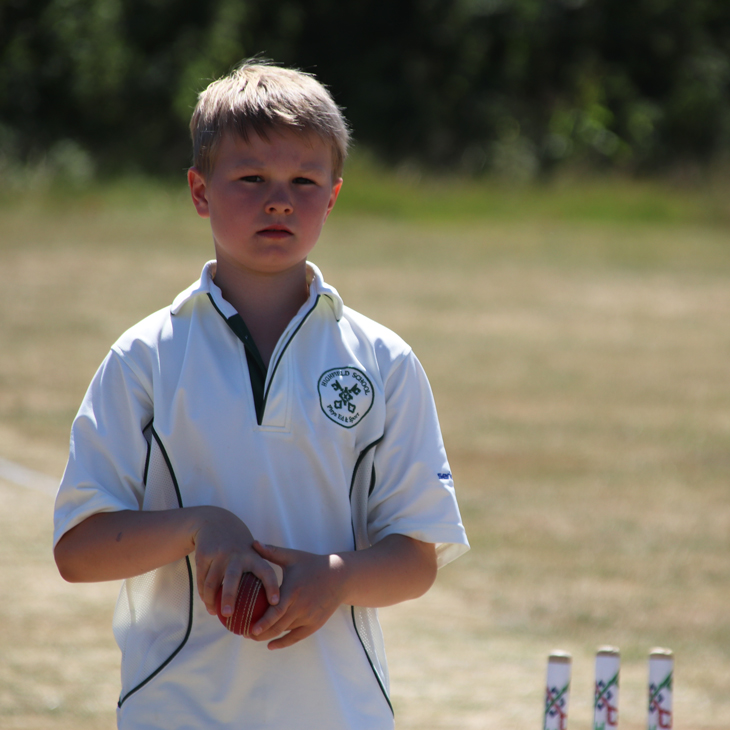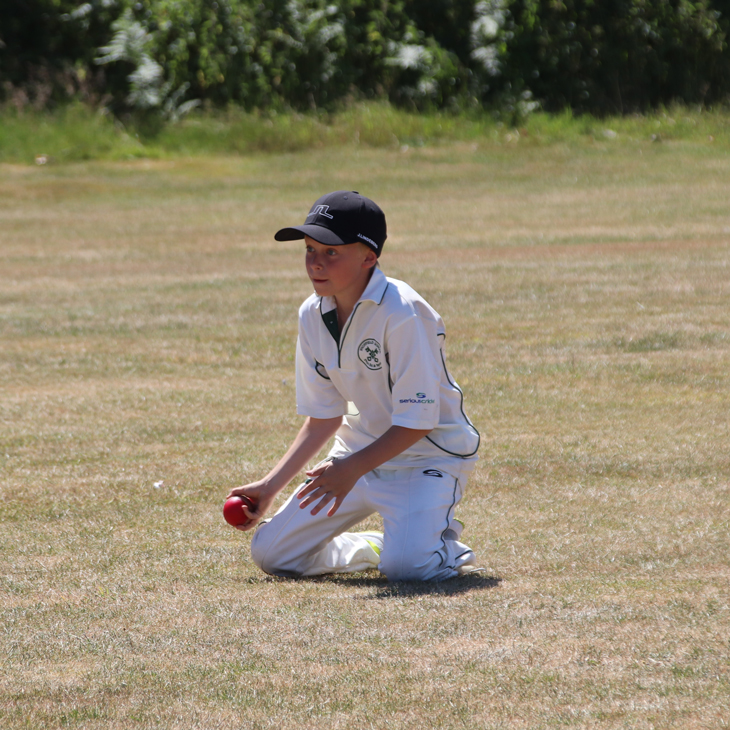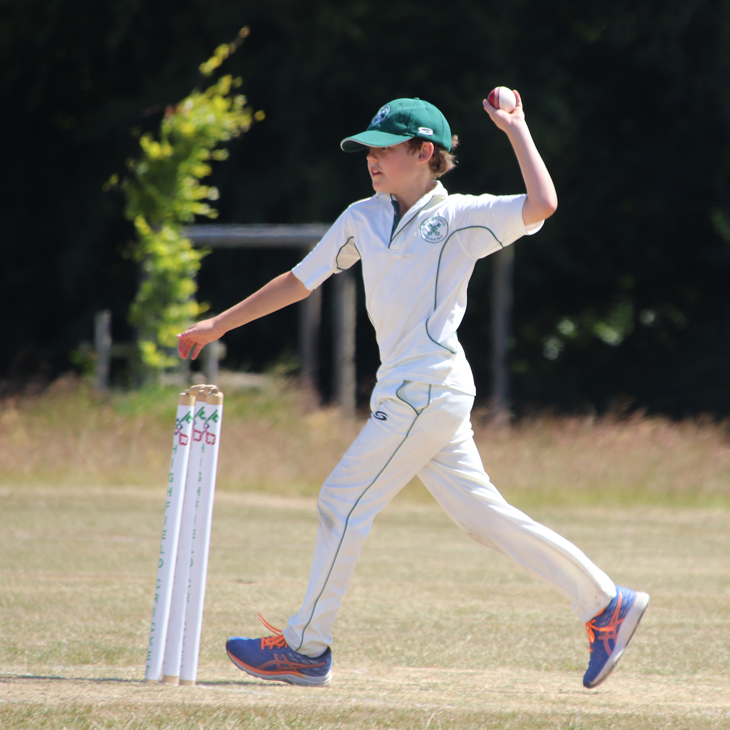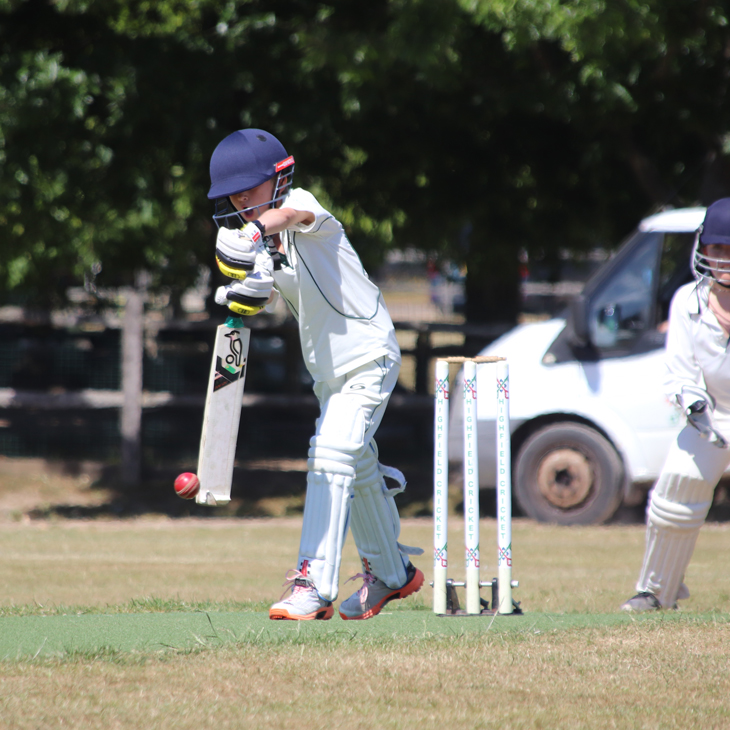 Highfield's U10A boys' team capped their season with a glorious win against St Edmund's – making it three wins on the trot to end the season. The real success, though, has been the camaraderie we have seen from a fine set of boys. And on Wednesday the boys came together to win in style. It has been a joy to watch this young group mature into the great team they are now. Well done, boys!
Rob Dilworth, Boys' U10A Cricket Coach
The U10B boys ended their cricket season in style with a resounding 97-run victory over St Edmund's. Some tidy bowling and smart fielding, including five run outs, limited the opposition to a very low total. In reply, Highfield batted with confidence and style and knocked off the runs within two overs, allowing the boys to play with freedom and great enthusiasm before finishing on 111 runs for the loss of just two wickets. It was a fitting end to a good season where everyone has made huge improvements.
Ed Elgood, Boys' U10B Cricket Coach
What a fantastic game of cricket the U10C boys team played on Wednesday against St Edmund's! The grit, stamina and determination shown was exemplary and the boys can hold their heads high after a brilliant season finale. Starting in the field on a hot day in this pairs match, Highfield bowled superbly and plugged away valiantly, restricting the visitors to 37 runs. In reply, Highfield batted with bags of enthusiasm and determination to win; finding the boundary regularly as they racked up a winning score of 132.
Jamie Dew, Boys' U10C Cricket Coach
Year 6 Find No 'Holes' In Louis Sachar's Book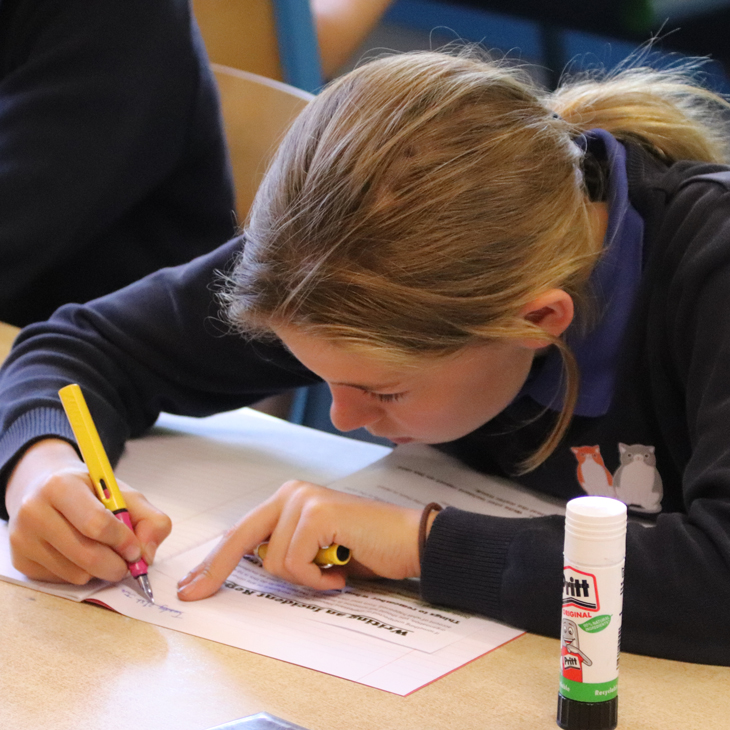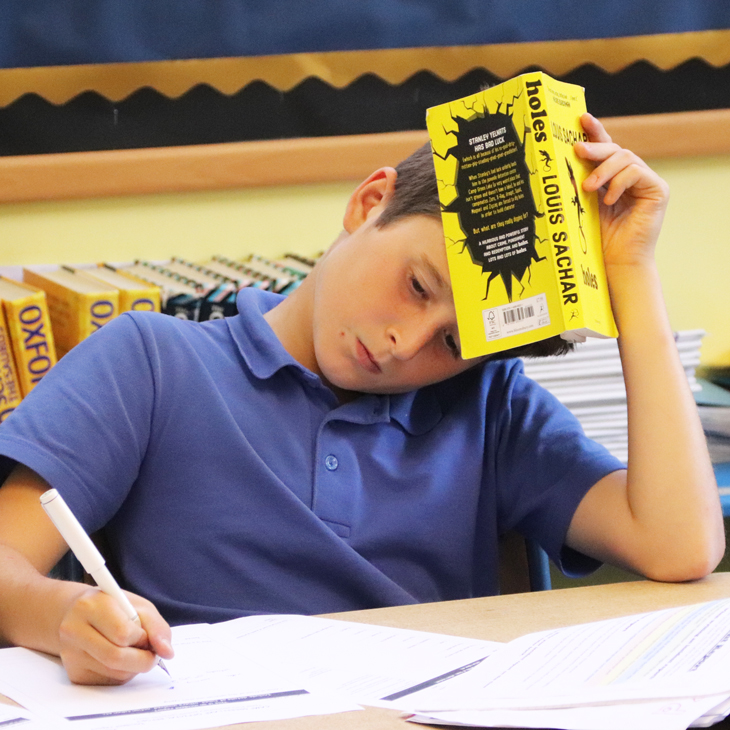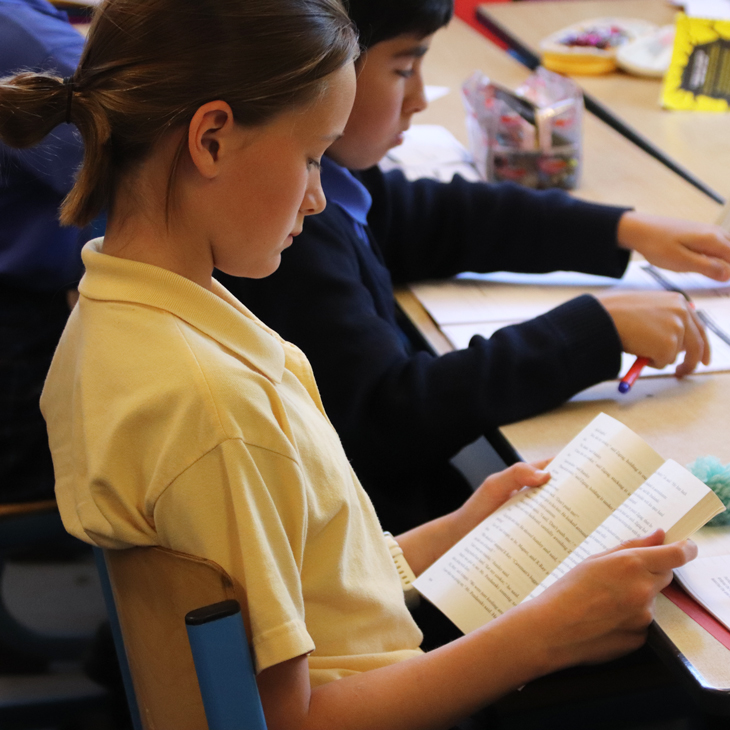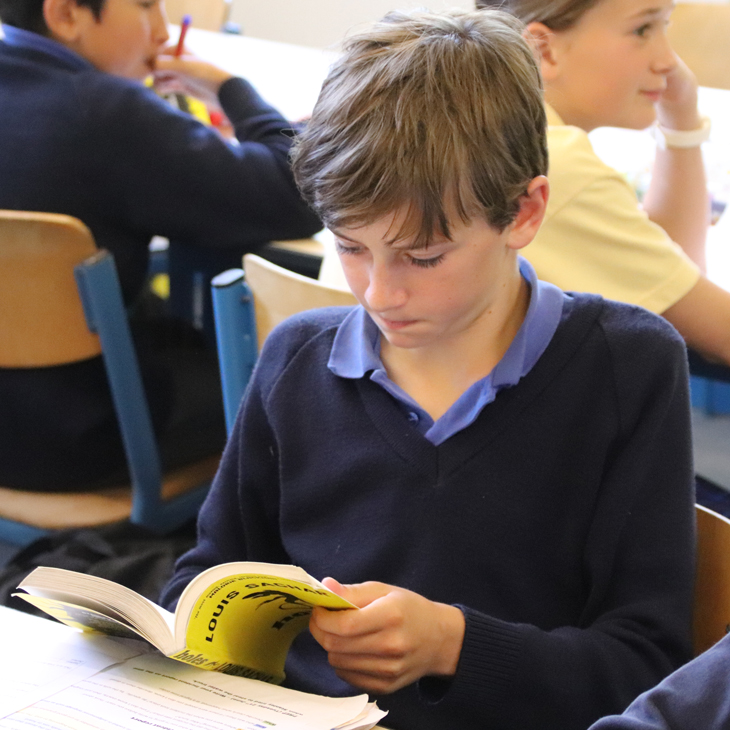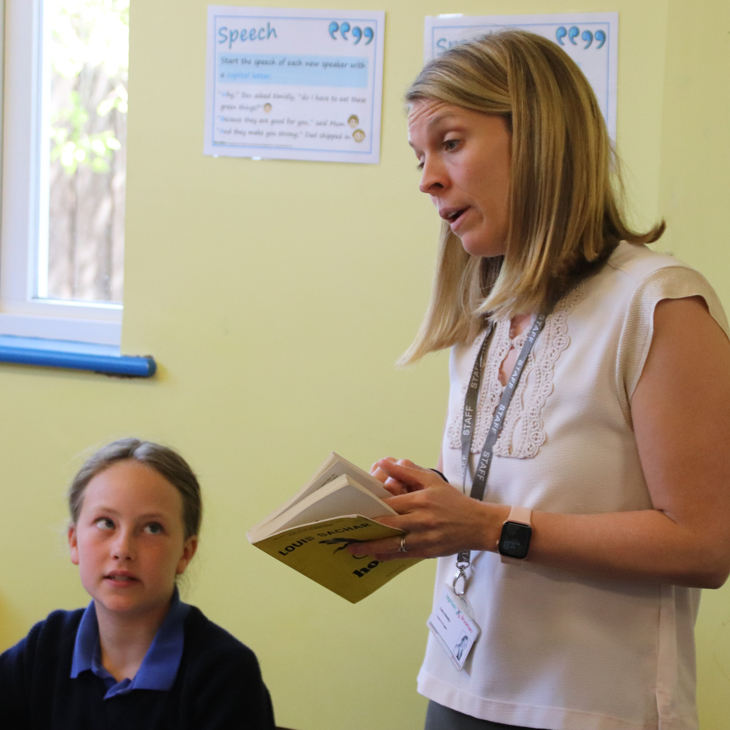 This term, Year 6 are busy reading the adventure story 'Holes' by Louis Sachar. It's about a boy called Stanley who finds himself in the wrong place at the wrong time and is sent to Camp Green Lake where he has to dig a hole every day. But all is not as it seems and Stanley goes on a voyage of discovery. The Year 6 children are really enjoying the twists and turns in the book and are desperate to find out what happens next. As with all of the books we study, we have used 'Holes' as the basis for much of our creative work this term. This week alone we have done some character work in the form of a 'Camp Green Lake Identity Card' and the children have tried their hand at writing an incident report about a major event in the novel. I know that the children will enjoy reading the end of the story as we approach the end of a busy term. It really is a brilliant book!
Lucy Hendry, Year 6 English Teacher
Year 7 Find That The Force Is Strong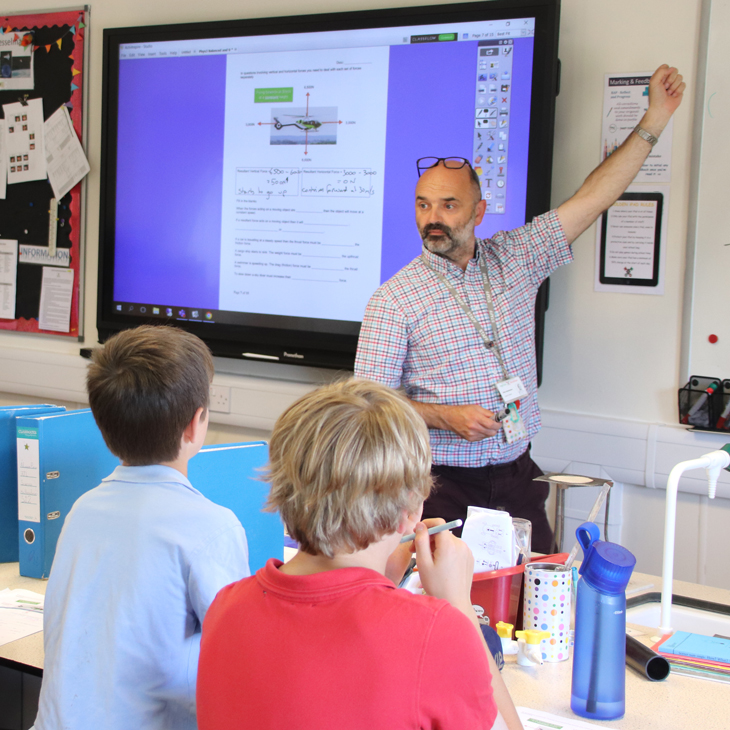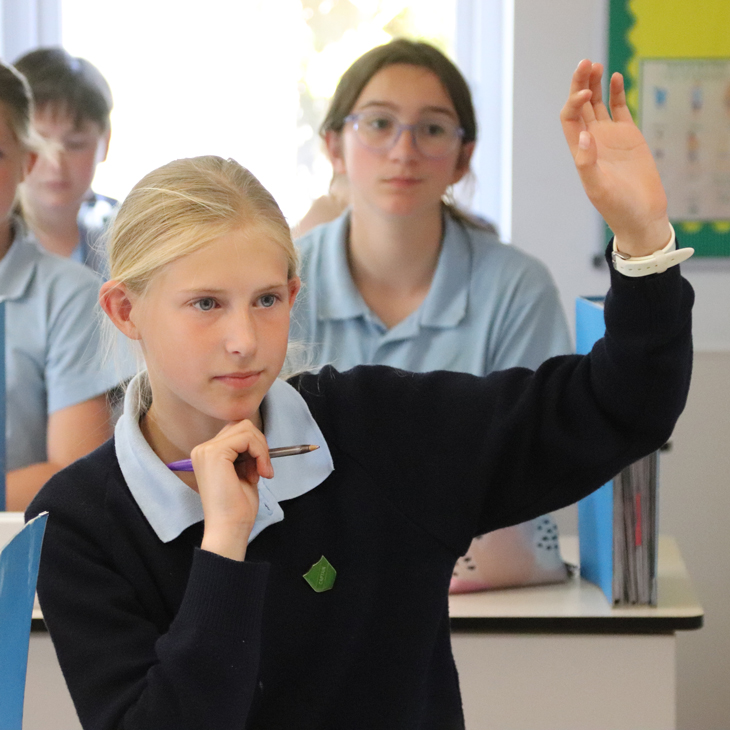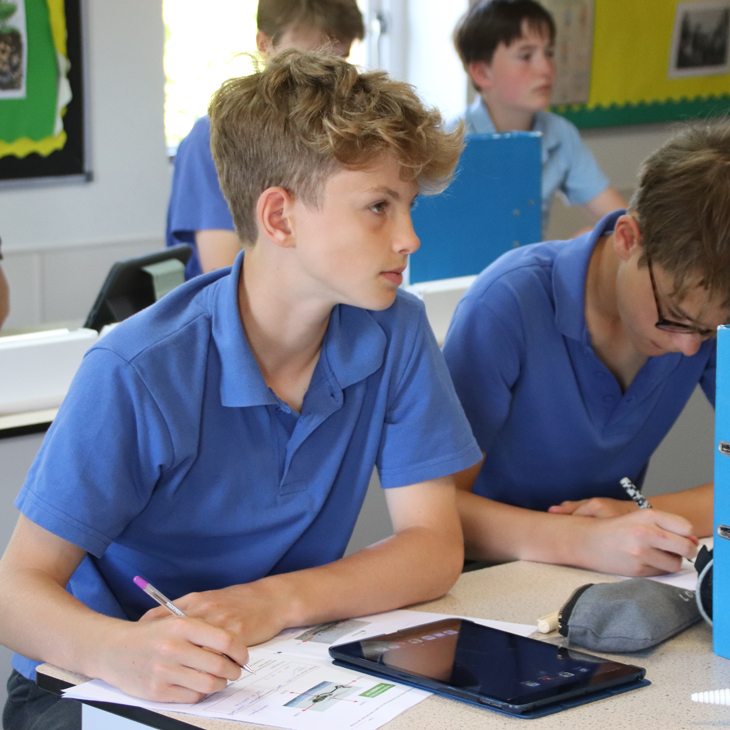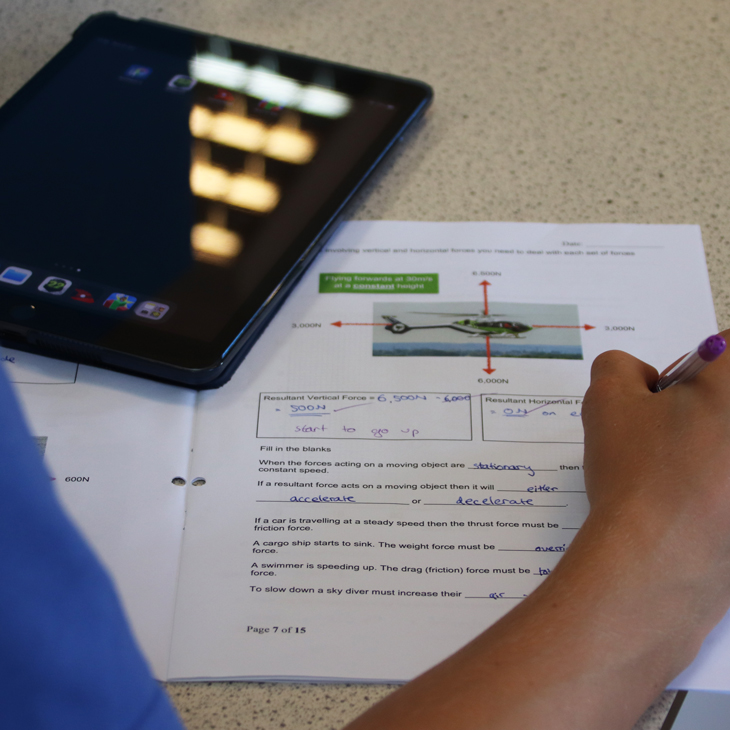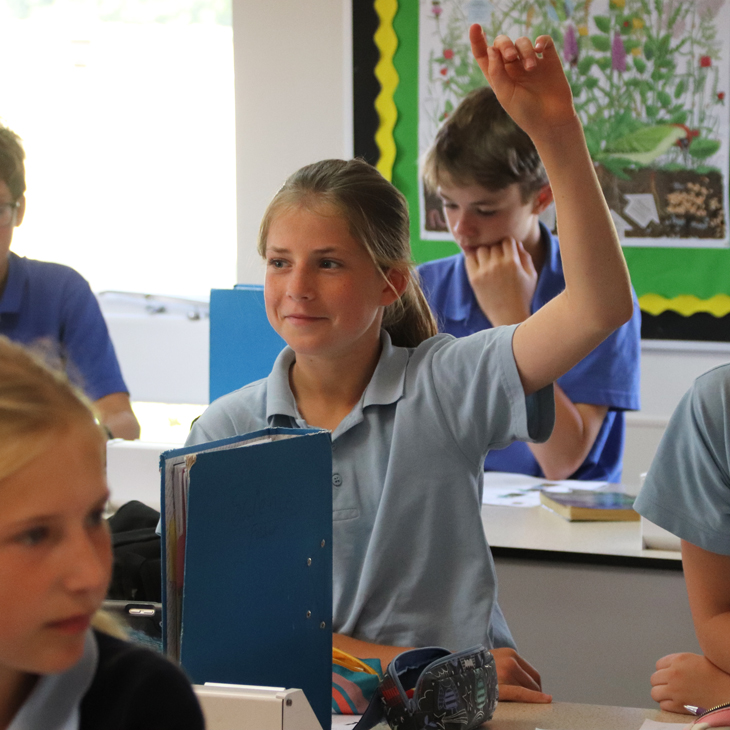 Year 7 have been learning about types of forces and the effect of balanced and unbalanced forces on the motion of objects. This is one of my personal favourite topics as it means I can get out one of my favourite pieces of apparatus; the infamous 'Mr H's whizzy stool' on which I'm able to zoom across the floor of the lab demonstrating what happens when forces are balanced or unbalanced. The key point that the children learnt is that resultant (unbalanced) force means change in motion and no resultant (balanced) force means no change in motion. For those of you who are interested, this can be expressed mathematically as (resultant) force = mass x acceleration. The greater the resultant force the greater the rate of change (acceleration) of motion. Year 7 dispelled the misconception that you go up when you open a parachute by analysing the forces acting on a person as they jump from a plane and considering how parachutists and skydivers are filmed.
Peter Hesselmann, Y7 Physics Teacher
Stage Is Set For Year 8 Theatrical Swansong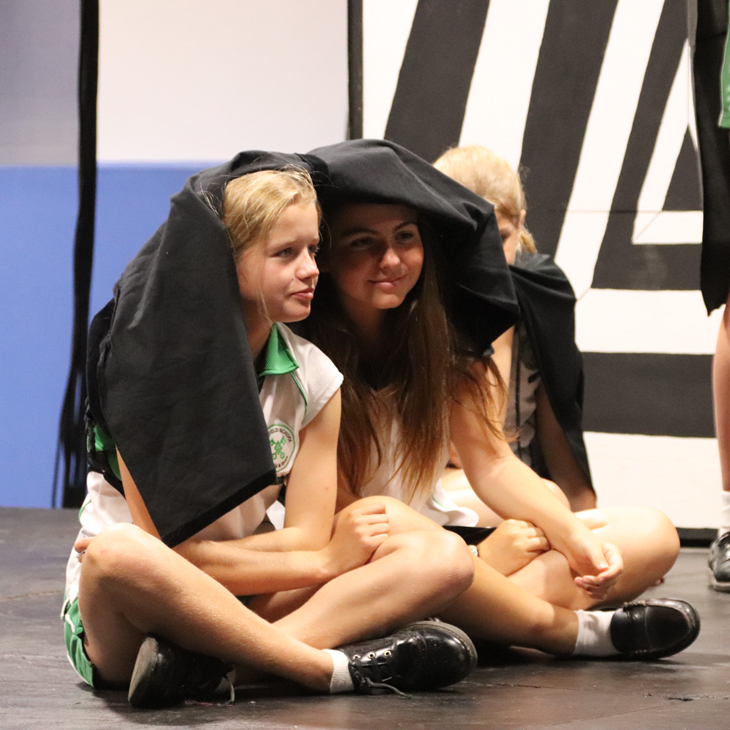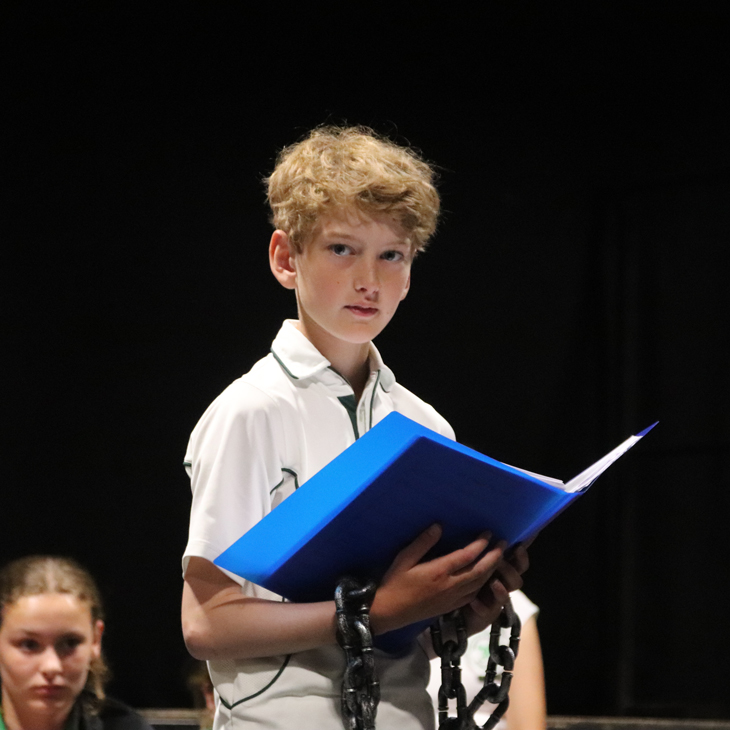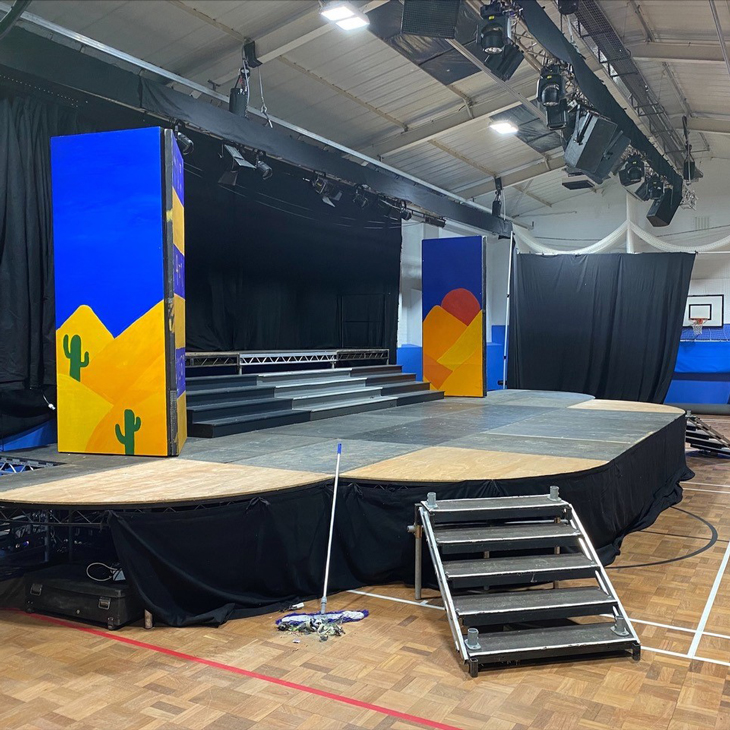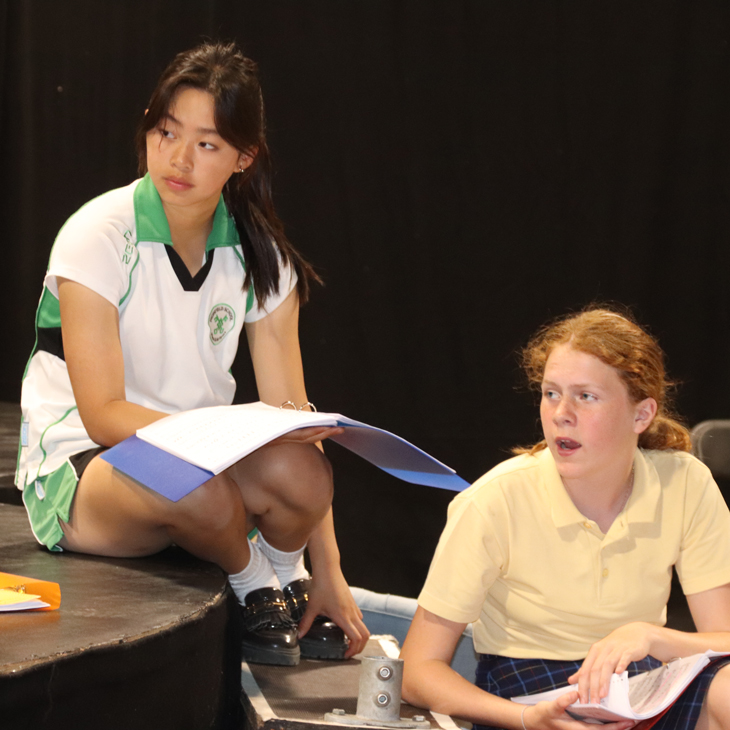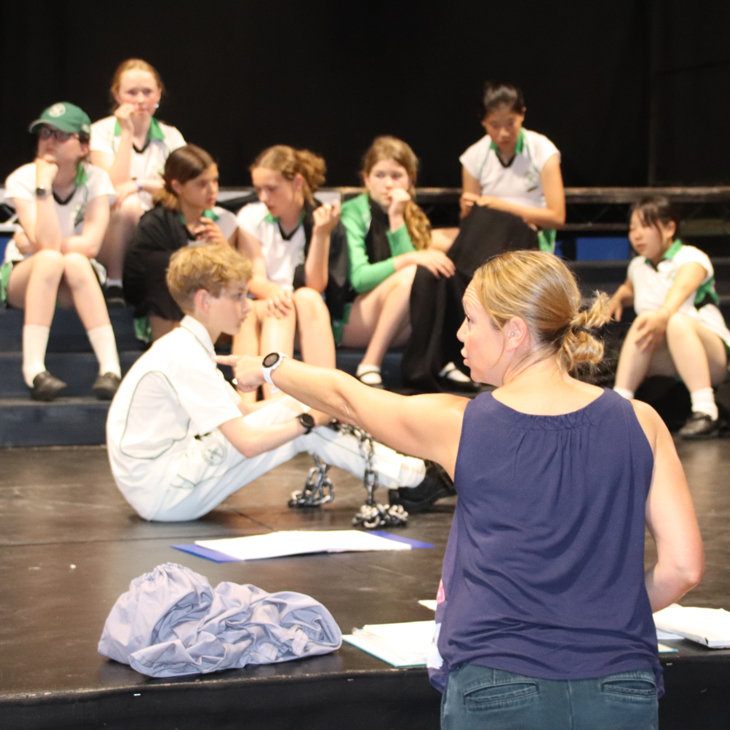 Fresh from their adventures in Pembrokeshire, Year 8 threw themselves into the start of their intense, two-week rehearsal period for their Year 8 production of Andrew Lloyd Webber's timeless musical Joseph and the Amazing Technicolor Dreamcoat. It's no mean feat to learn, rehearse and perform a two-hour musical in such a short space of time, but these Year 8 children have returned to school eager and excited about the challenges that lie ahead and have rehearsed with such enthusiasm that it is already beginning to take shape. With the set built last weekend, the children got straight up on stage as the Sports Hall has been transformed into a bustling desert of Canaan, the eloquent Art Deco residence of Potiphar, and the lavishly-guilded palace of Pharaoh. It has certainly been warm work week, but Year 8 are giving their all to their final production at Highfield. If you're able to come along and see it, then you're in for a treat! Performance times are: Tuesday 5th July 2pm (Year 5,6 &7), 7pm (Parents); Wednesday 6th July 9.45am (Year 1,2,3 & 4), 7pm (Parents). There are a few remaining tickets for the 7pm performance on Tuesday. To book a ticket, email Jo Pringle at office@highfieldschool.org.uk.
Sarah Baird, Head of Drama