Owl Babies A Reassuring Tale For Nursery Children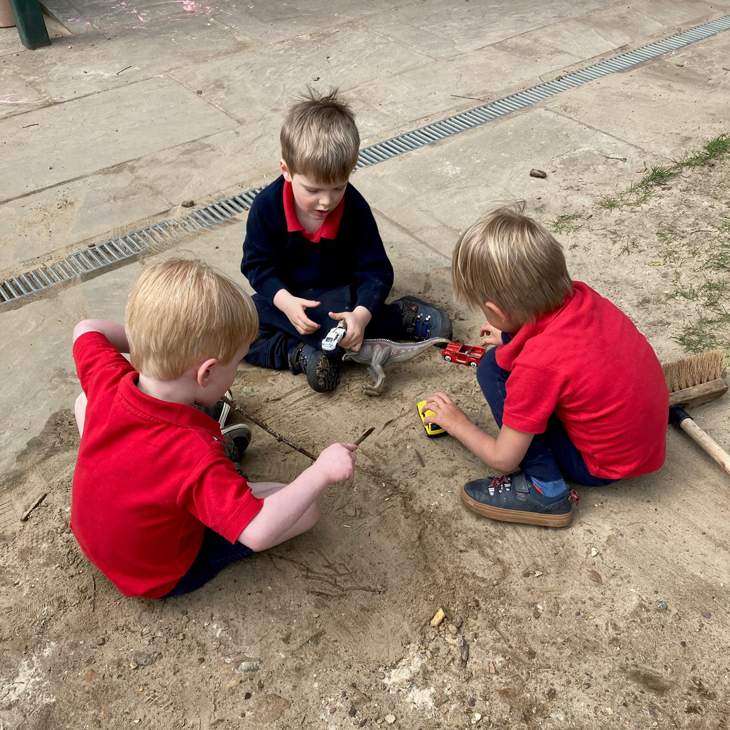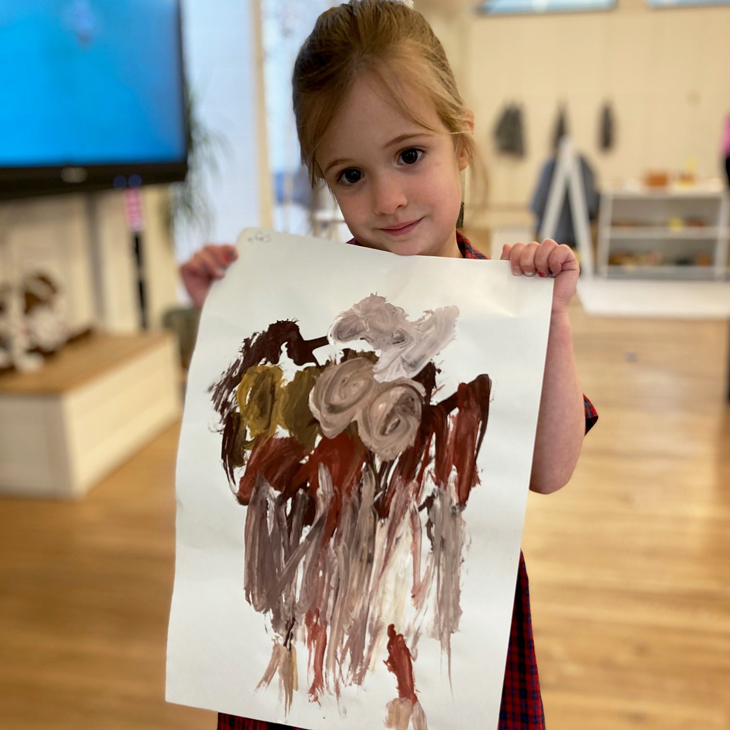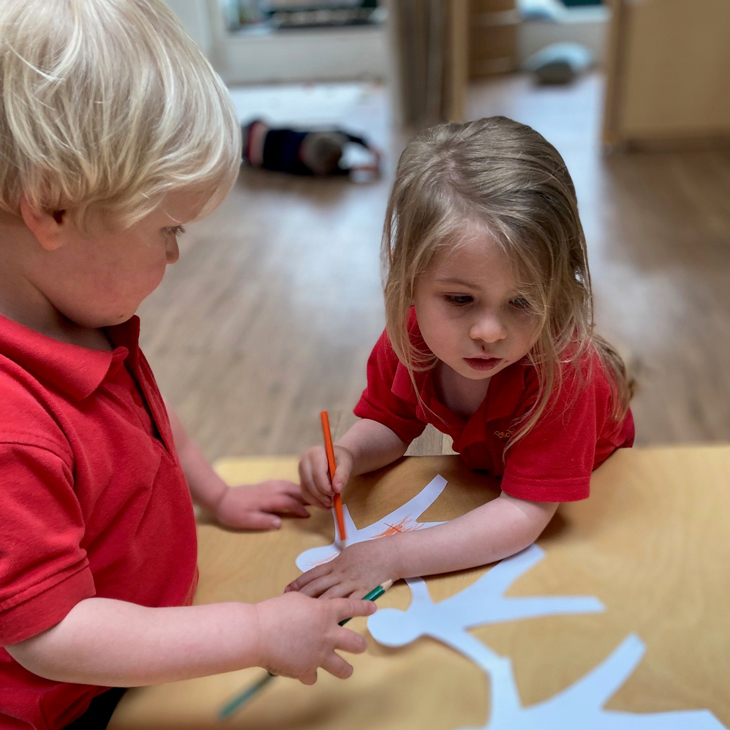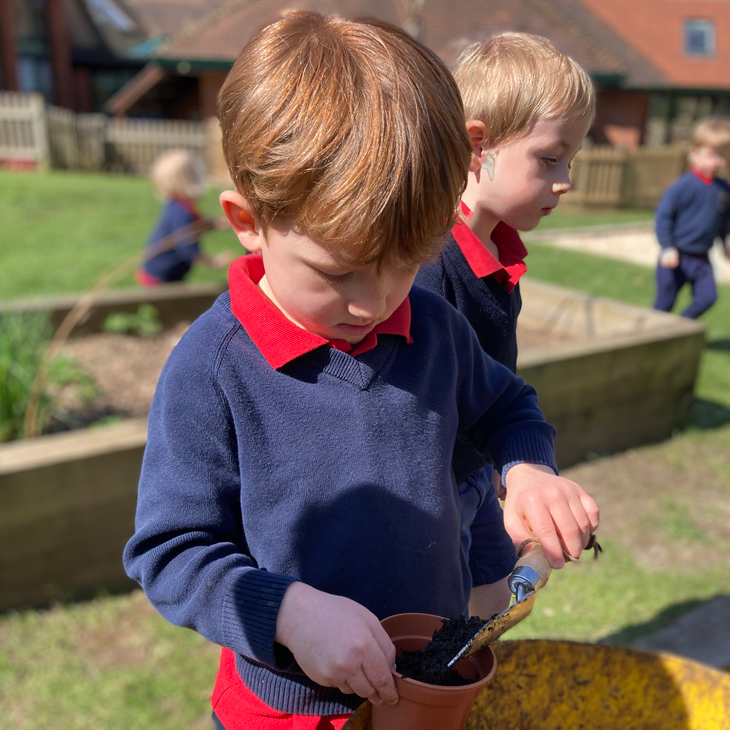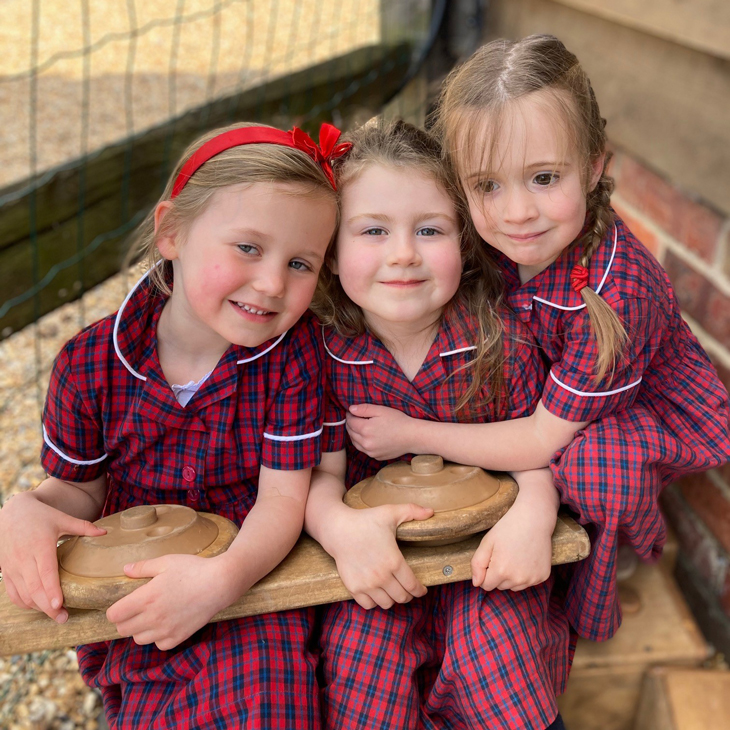 This week, the children in Nursery have been busy thinking about their friends and family. The young pupils very much enjoy their PSHE activities and circle time, particularly because there is always a lot of discussion among themselves. Nursery's book of the week was the wonderful Owl Babies, which tied in nicely with our PSHE theme 'what can we do if our friends feel lonely?' The charming book addresses separation anxiety and reassures young children that their parents will always return to them, something we always tell the Nursery children who are feeling wobbly about the day ahead. We're incredibly lucky to have a kind, inclusive and empathic class who like to comfort each other when they see another child is sad or needing just a smidge of reassurance. Throughout the week, the children have engaged in lots of activities to encourage them to think about how to be kind and support each other. From making paper dolls who are holding hands to painting the beautiful owls from the story, the children have embraced it all. In Nursery, we celebrate being kind and everyday we see the children thrive on it.
Kerry Chapman, Nursery Class Teacher
Reception Revel In Storied Approach To Language Learning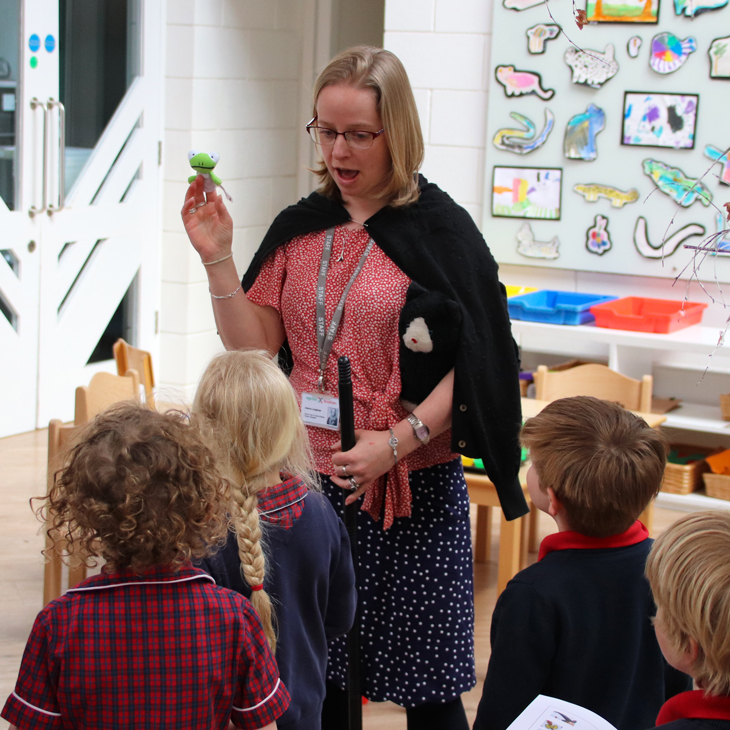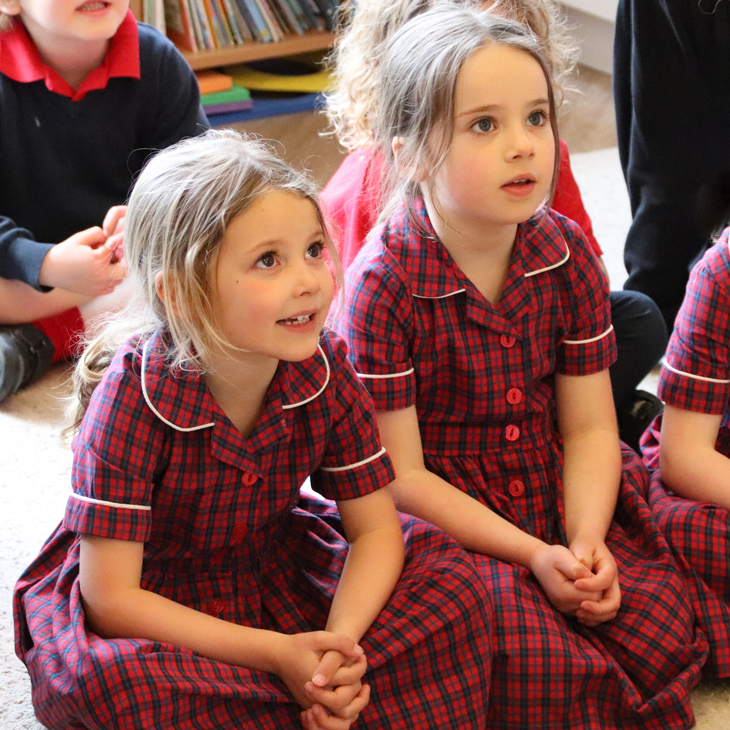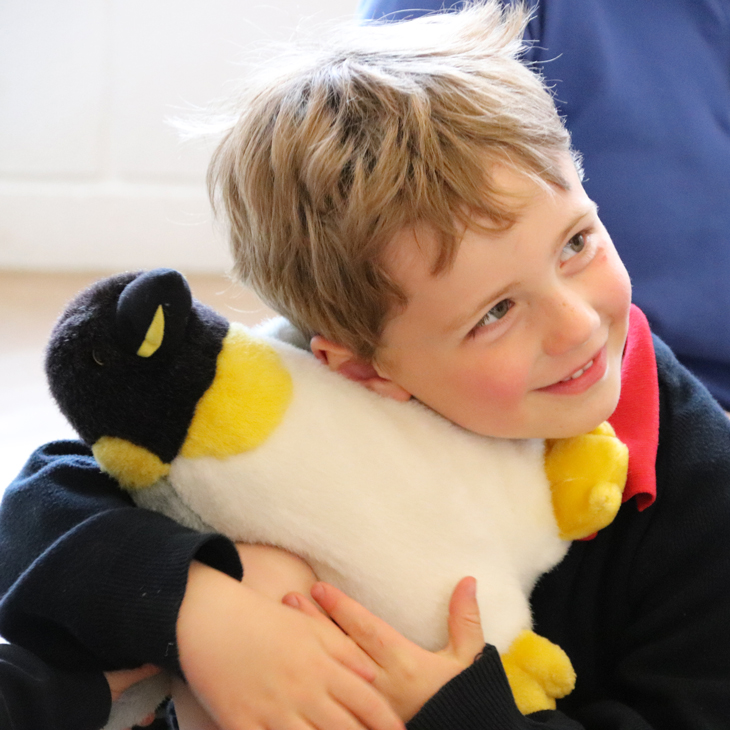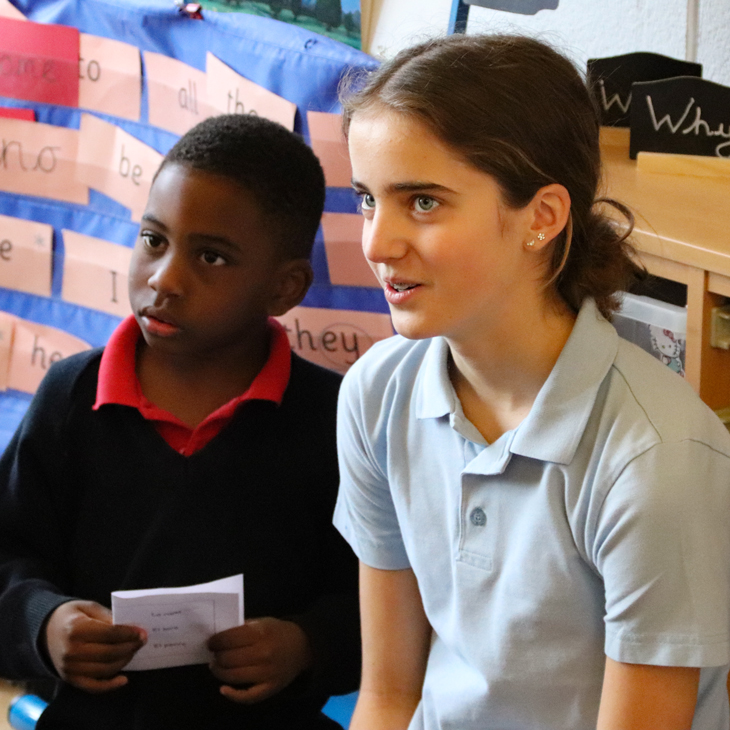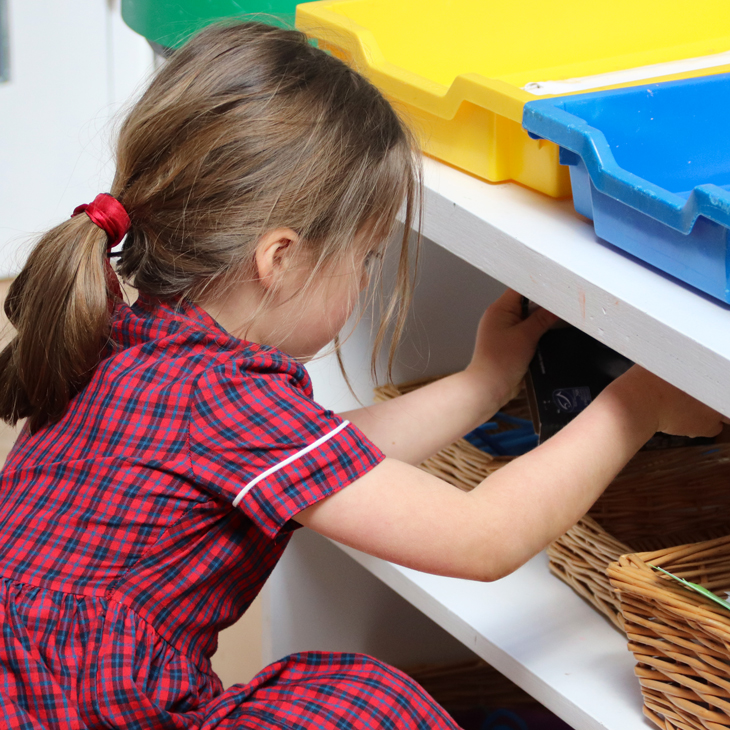 I have been blessed this term with the chance to teach our wonderful Reception children for a few weeks and I couldn't resist the opportunity to trial teaching through stories. You will all have favourite books at home, I am sure, that both you and your child can recite word for word. You will also be aware that so much of the vocabulary your children know come from these wonderful stories, from classics such as Beatrix Potter or the Tiger Who Came to Tea through to the more modern delights of Julia Donaldson. My feeling as a languages teacher is, if our children learn so much of their own language this way, why not another language? As luck would have it, the pre-prep library just happened to have a copy of the Room on the Broom in Spanish – which Reception are currently reading in English. So I leapt on my broomstick and this week we started the story – reading the first few pages and practising the tagline as we searched the school for my missing hat, bow and wand. Reception eagerly tackled some of the key vocabulary and can't wait for the next chapter.
Jo Longshaw, Head of Modern Foreign Languages
Year 1 Buzzing With Ideas On The Subject Of Bees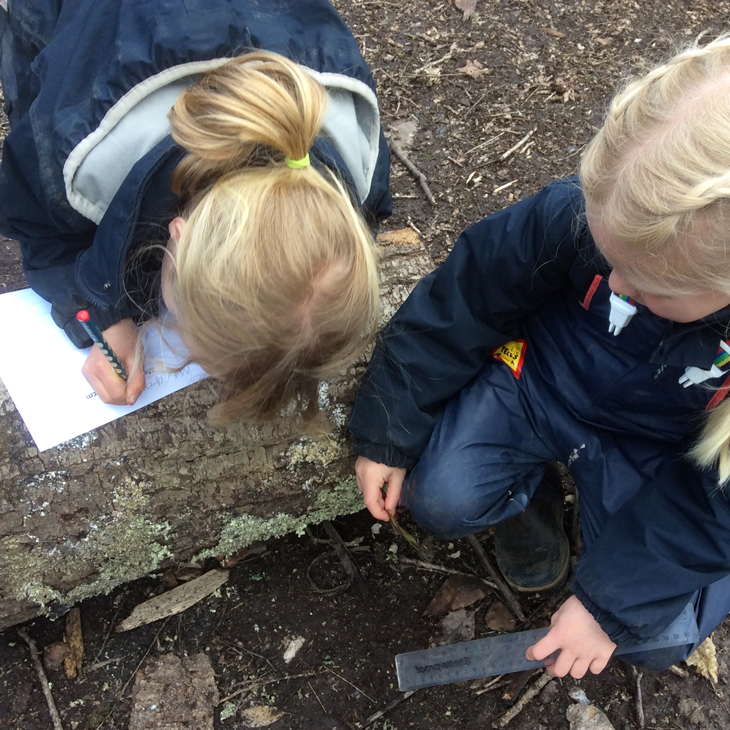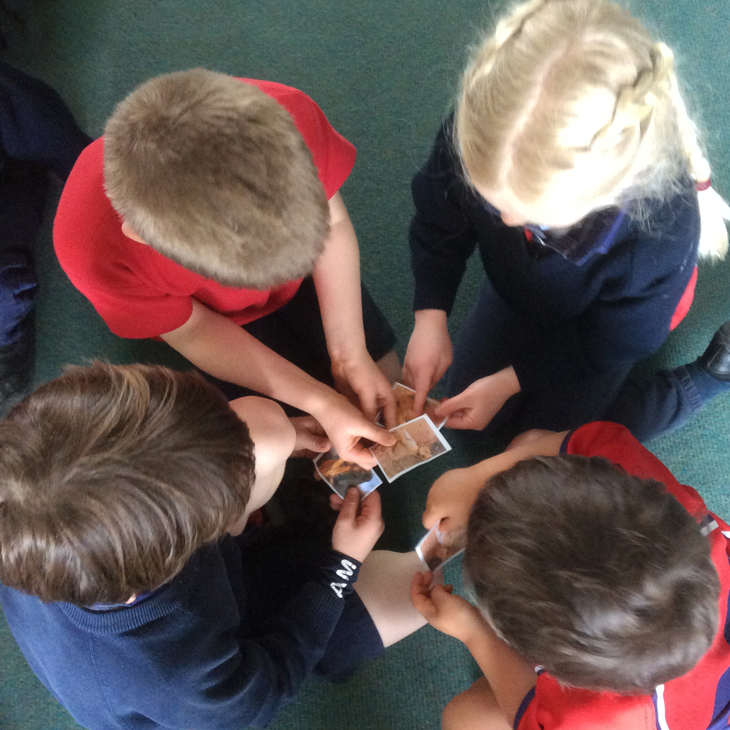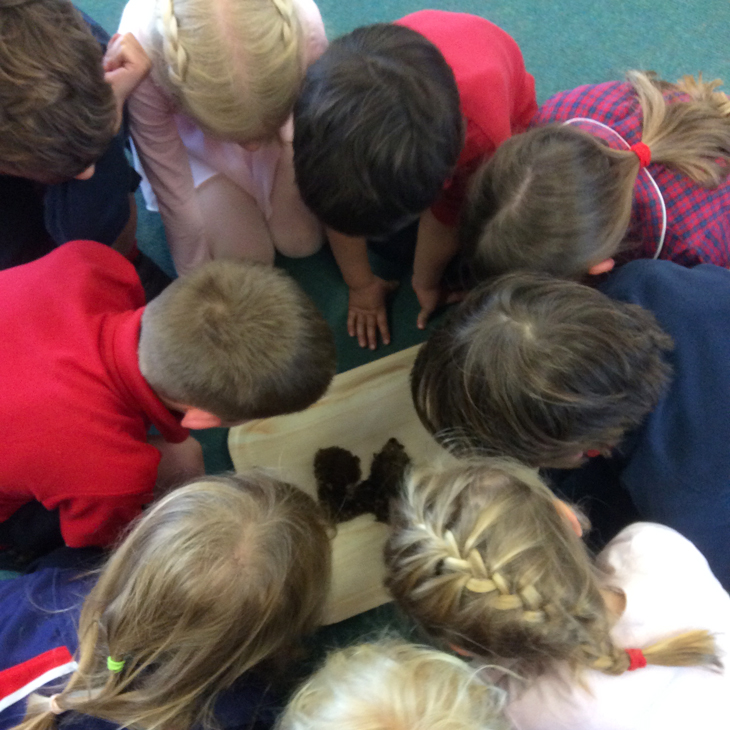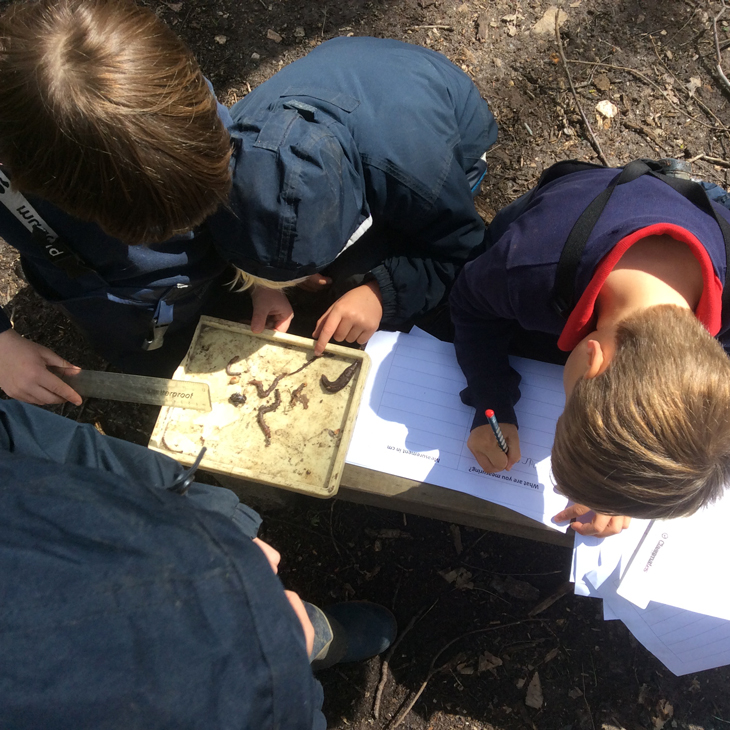 Now fully settled into their final term in Year 1, these curious, inquisitive and hardworking children have had another action-packed week. In PSHE, our young learners pondered the uniqueness of families and tackled the challenging task of finding the other members of their class family without speaking; effectively promoting alternative communication through actions. It was wonderful to see the collaboration between the children and to witness them persevere. In Maths, the children have turned their attention to length and height. Forest School proved to be a stimulating and exciting classroom where the children could practice what they learnt in class, ensuring that the rulers were used accurately while comparing lengths of natural objects using mathematical language. And our new class topic 'Why Do Bees Matter?' continues to enthuse and engage Year 1. Having considered exactly why our buzzy little friends are so important, this creative cohort enjoyed making their own bumblebees while asking oodles of relevant and interesting questions about the furry flyers, the answers to which they are sure to discover in the coming weeks.
Rebecca Lane, Year 1 Class Teacher
Year 2 Have Designs On Quality Engineering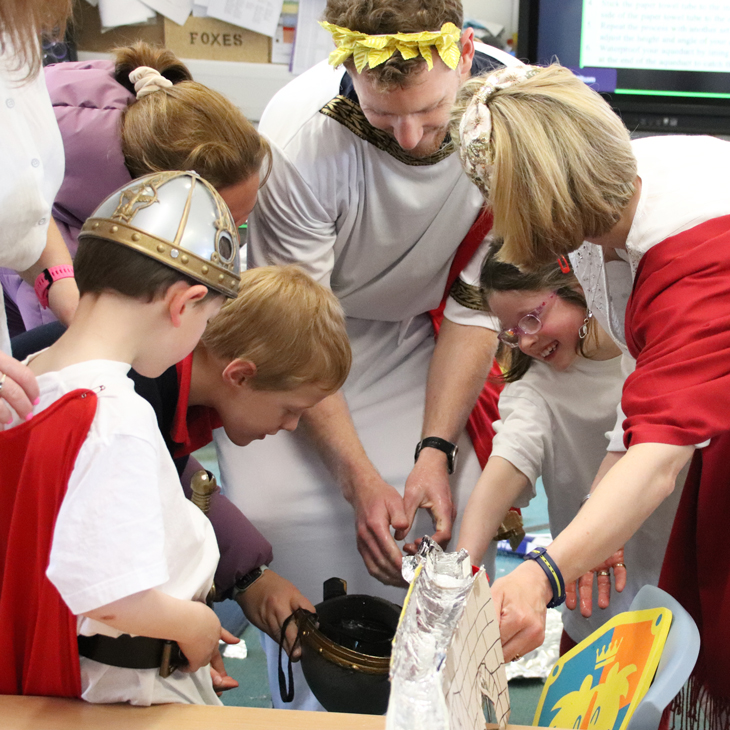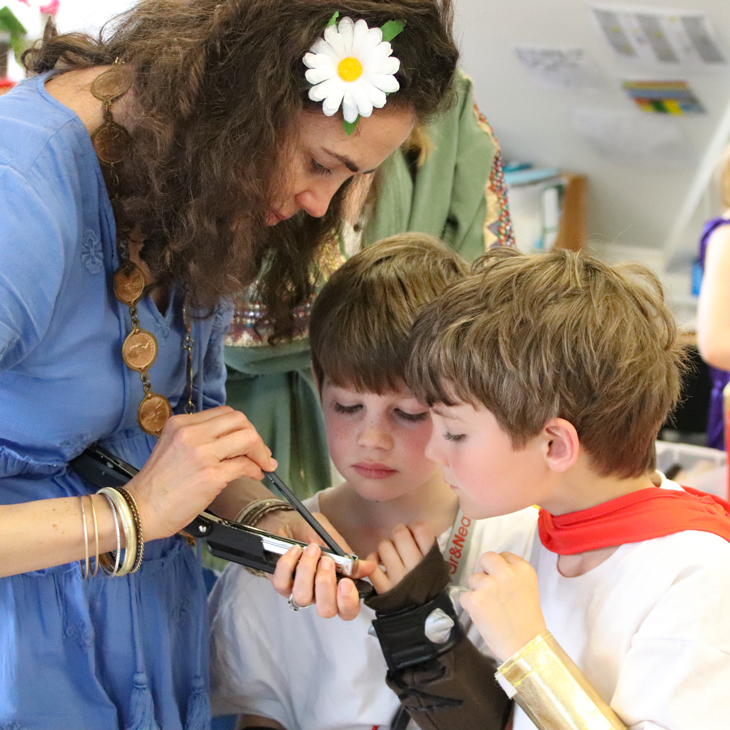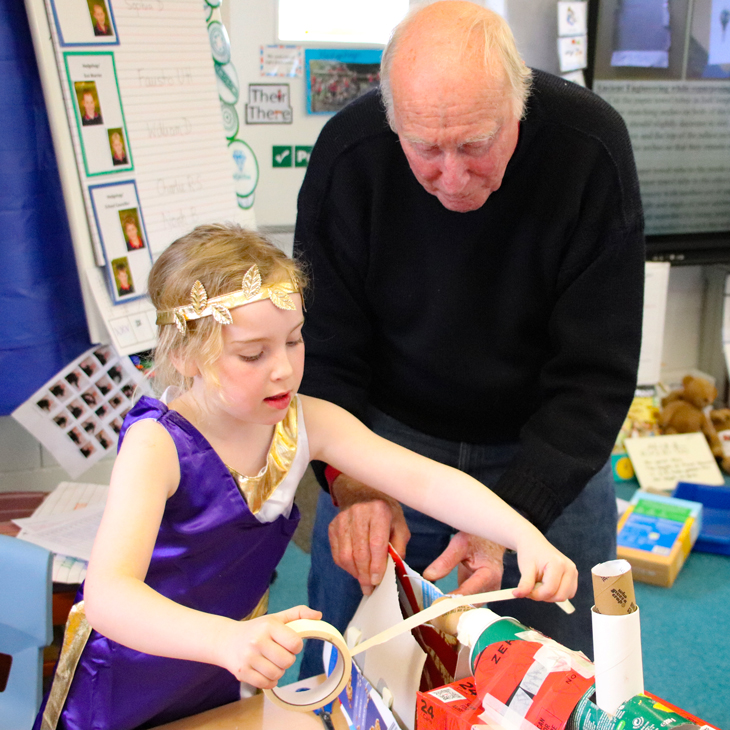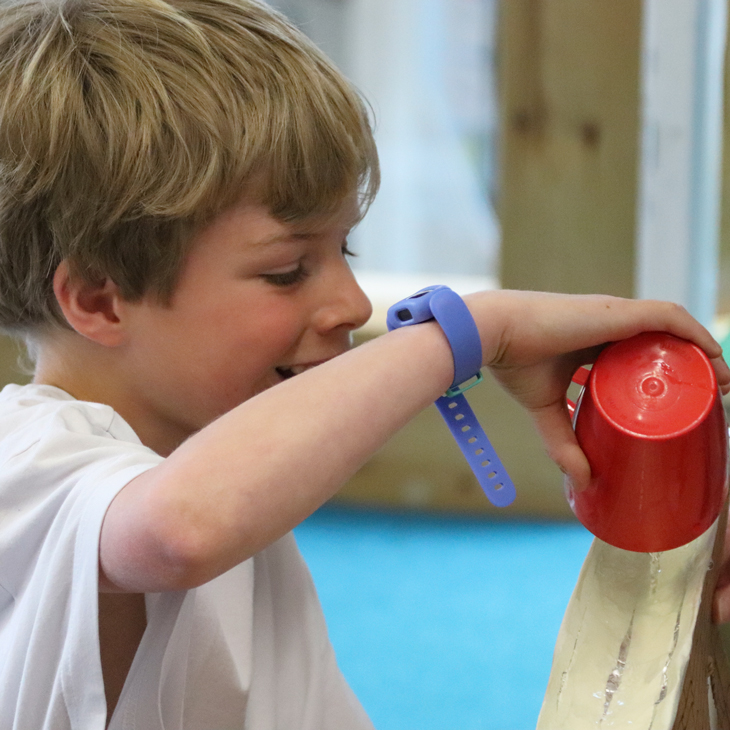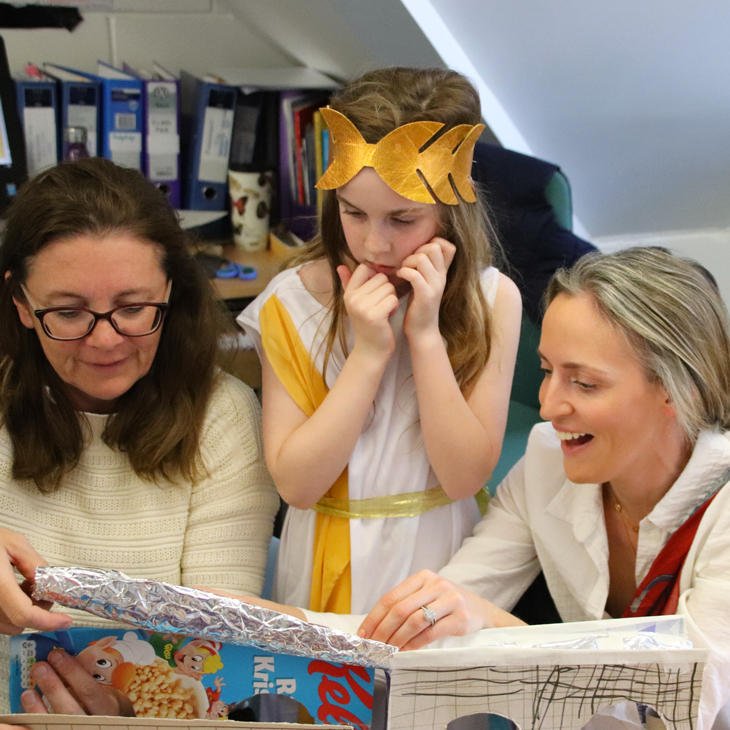 Building upon the excitement of last week's inspirational Roman Day, Year 2 hosted another exceptionally exhilarating event. They extended invites and warmly welcomed parents, grandparents and carers into school to collaborate on the challenge of building a Roman aqueduct. The Year 2 staff were overwhelmed with the enthusiastic response as everyone arrived adorned in exquisite, Roman costumes and jewellery and gave full commitment to the task. So much so that Phoebe's grandfather was delighted to explain that the Romans actually invented cement, which they used in the construction of their buildings, bridges, reservoirs and aqueducts. The Romans also learnt that by adding pozzolanic ash (originating from the Bay of Naples, where our class text 'Escape from Pompeii' is set) strengthened the concrete as it prevented cracks from spreading. By contrast, our creative Year 2 designers and builders had to work with cardboard cereal boxes, kitchen and toilet roll middles, masking tape, aluminium foil and a classroom stapler! But that failed to deter our resourceful young engineers. They used their raw materials to brilliant effect and collaborated effectively to overcome problems and setbacks to produce fabulous, working aqueducts. Emperor Millsomius and Empress Jervius were suitably impressed!
Shirley Jervis, Year 2 Class Teacher
Year 3 Show Maturity On First Residential Trip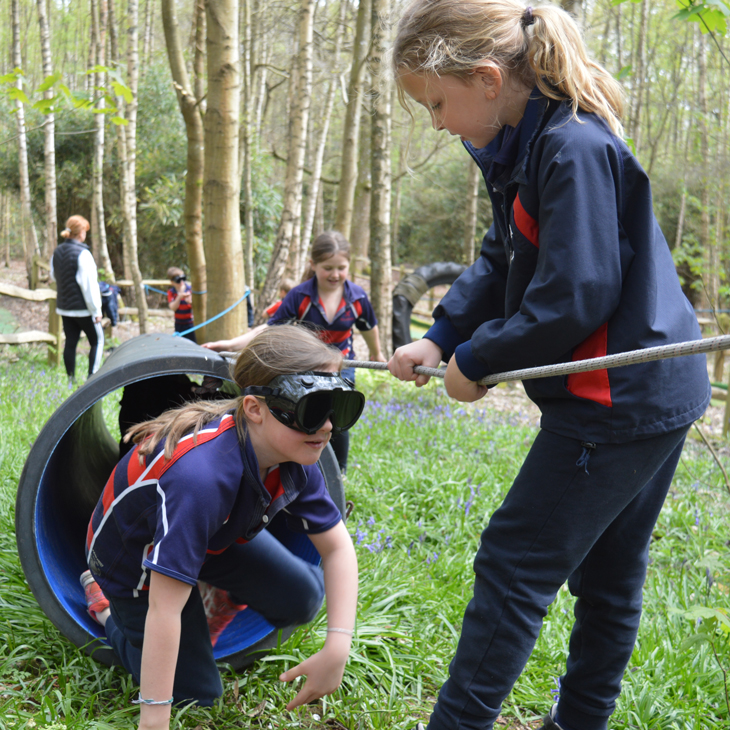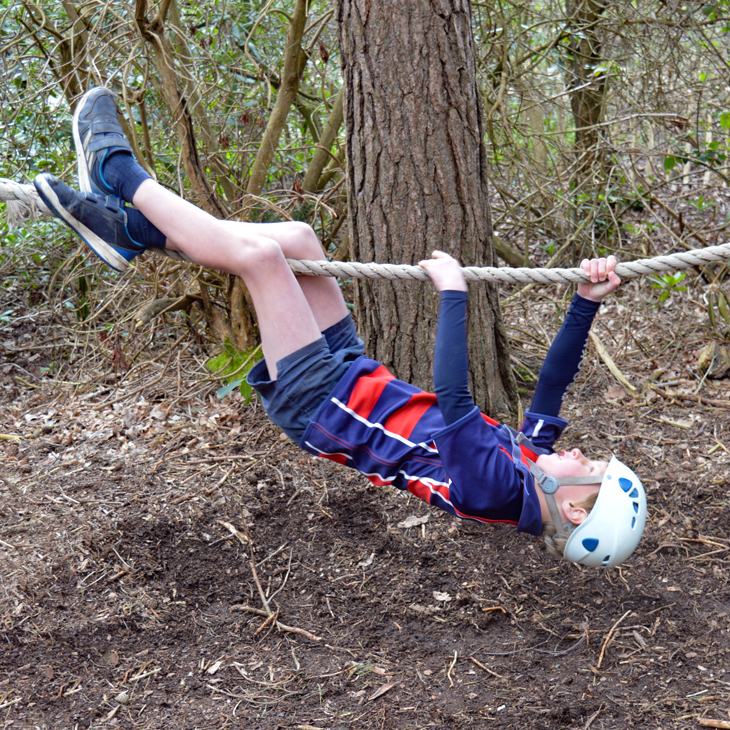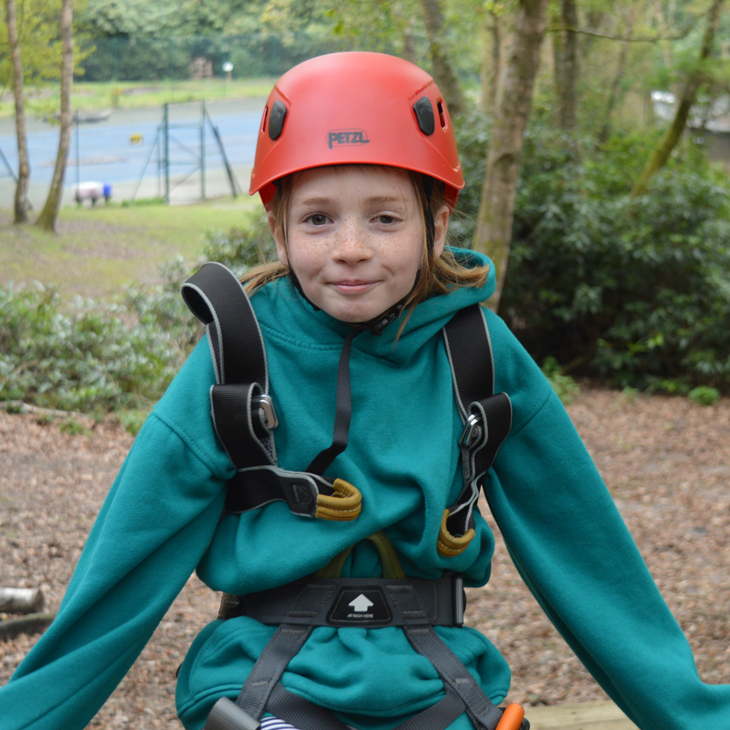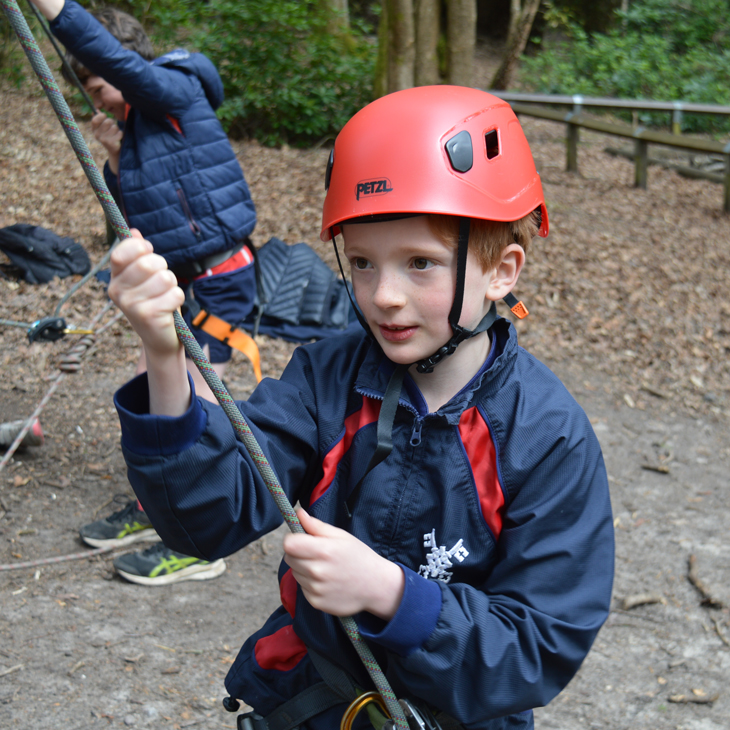 The mood was one of sheer excitement as Year 3 this week drove up the steep hill of Lodge Hill, overlooking the picturesque Arun valley. Incorporating a mix of creative, challenging and practical skill-building experiences, Year 3 wholeheartedly embraced their first residential, surpassing themselves beyond all expectations. The fully-immersive and inspirational outdoor learning gave the children not only a wonderful opportunity for a thrilling adventure, but also time to bond and forge relationships outside the classroom. It has always been said that Year 3 return from their residential trips standing taller and it couldn't be more true this year. They have shown themselves to be kind, courageous and the best they can be, with an awesome attitude. We are so proud of them all!
Henrietta Platt, Head of Year 3
Year 4 Girls Get On Board With Fostering Friendships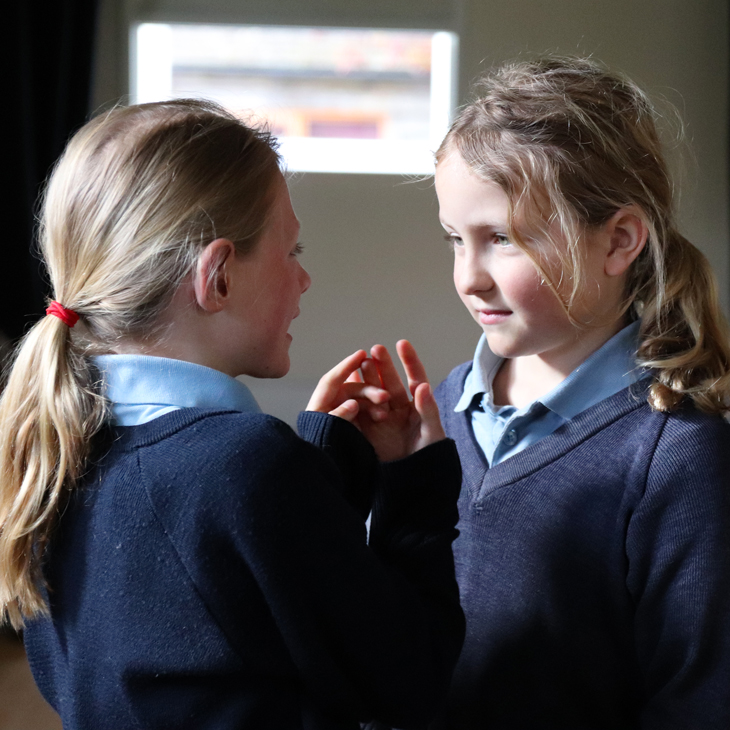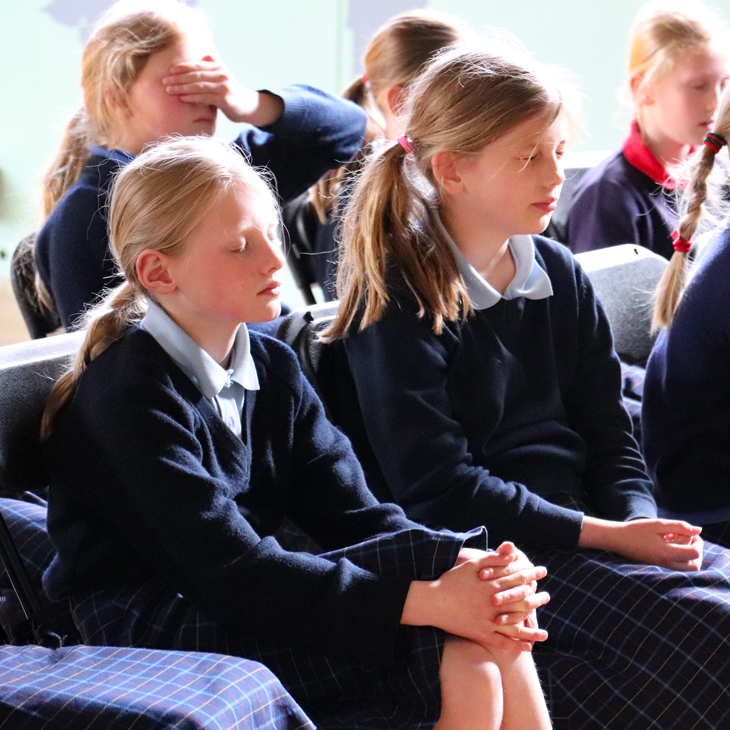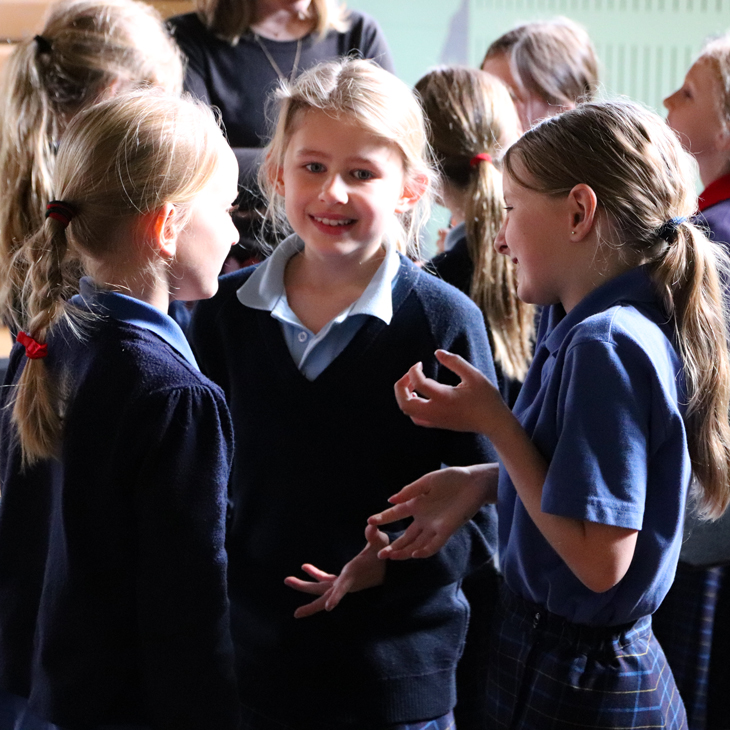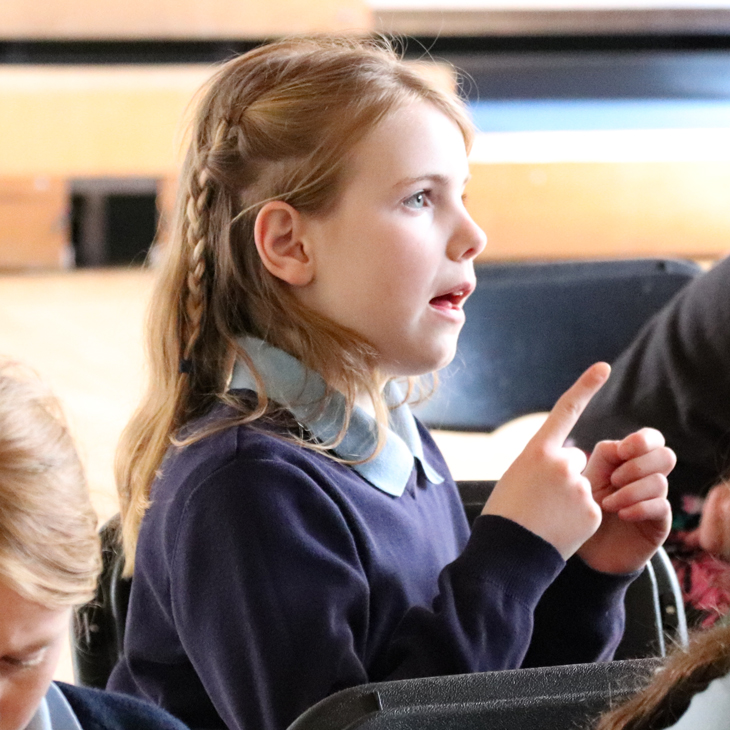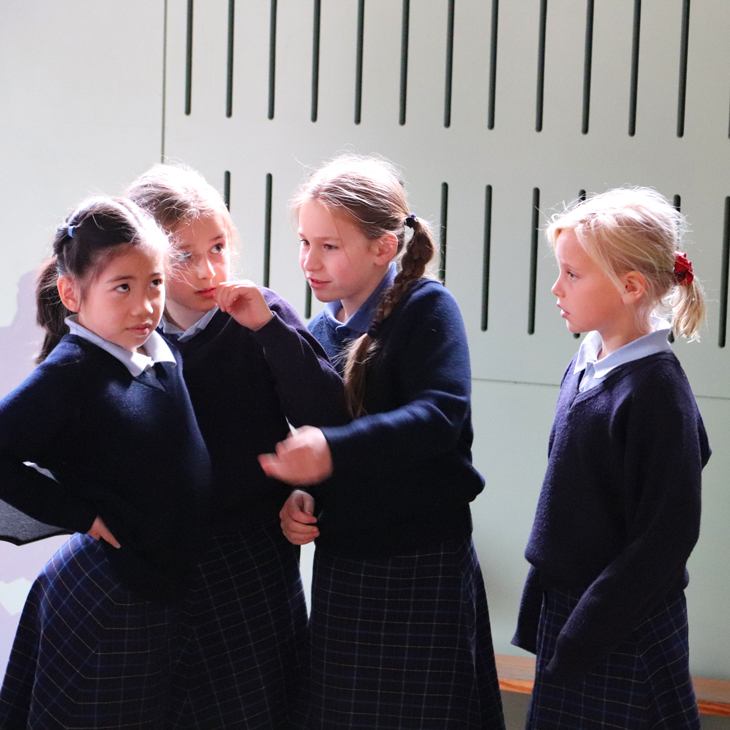 Year 4 have this week been pondering the tricky world of friendship problems and how best to deal with them. The Girls on Board initiative highlighted the need for trusting and reliable friendships and the damaging effect the lack of strong friendships can have on children. Without such friendships, people can feel unhappy with tearfulness and depression a common side-effect. Communication was the key and the girls were encouraged to negotiate power relationships via useful role-play scenarios. The girls worked in small groups and were coached in how to create dialogue and debate, touching on fairness, inclusion, empathy and bullying. This is a fascinating and important topic and it certainly gave Year 4 food for thought as they immersed themselves fully in the session.
Zoe Thesiger-Pratt, Head of PSHE
Emotional Day As Picasso Inspires Year 5 Artists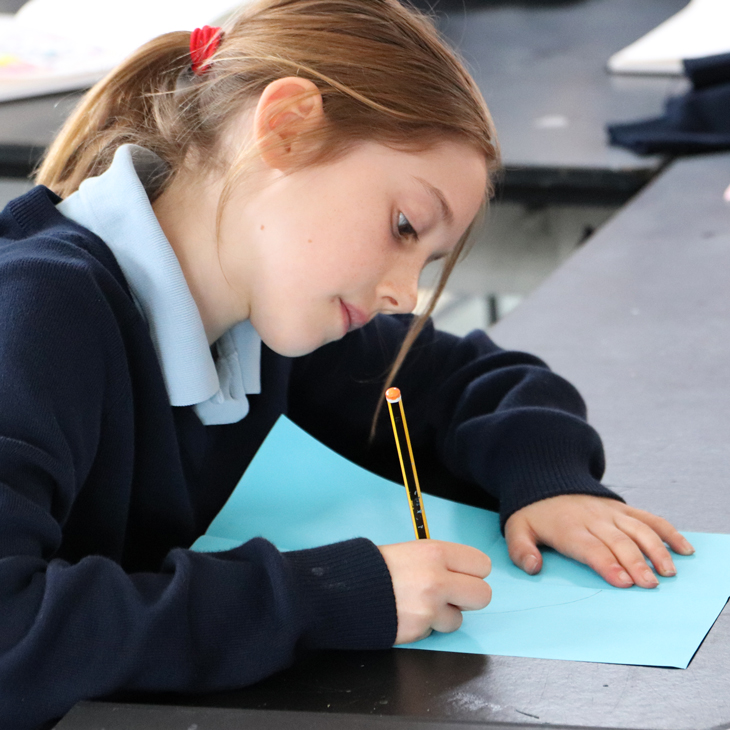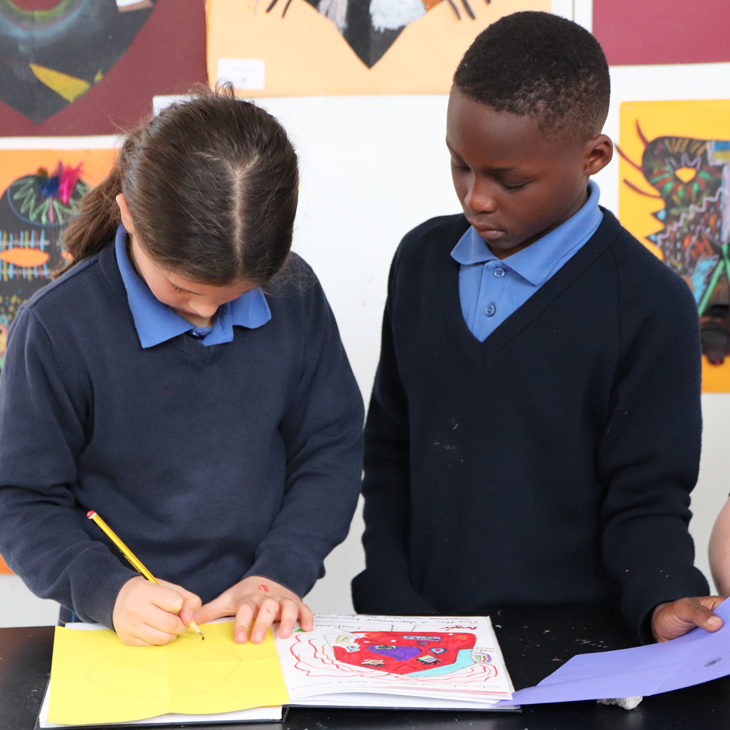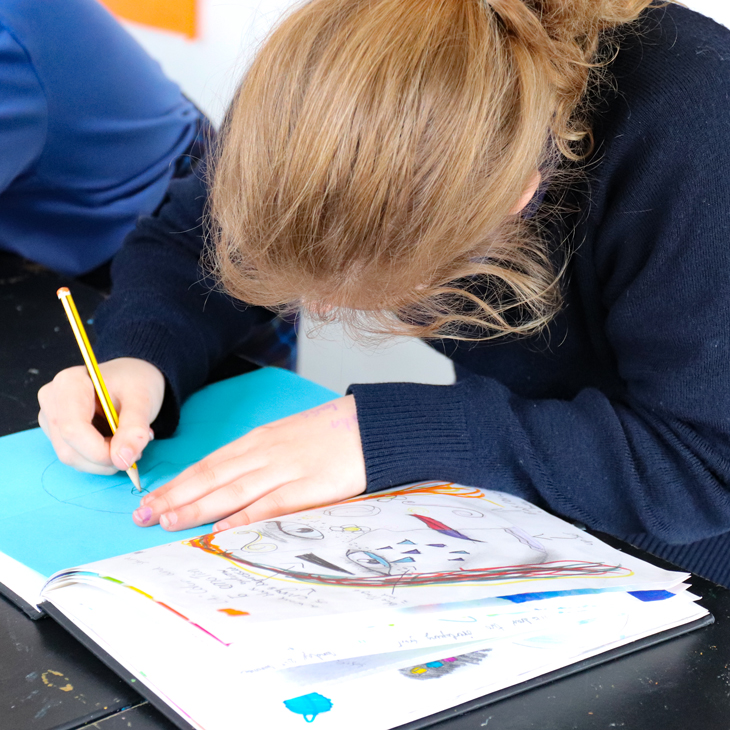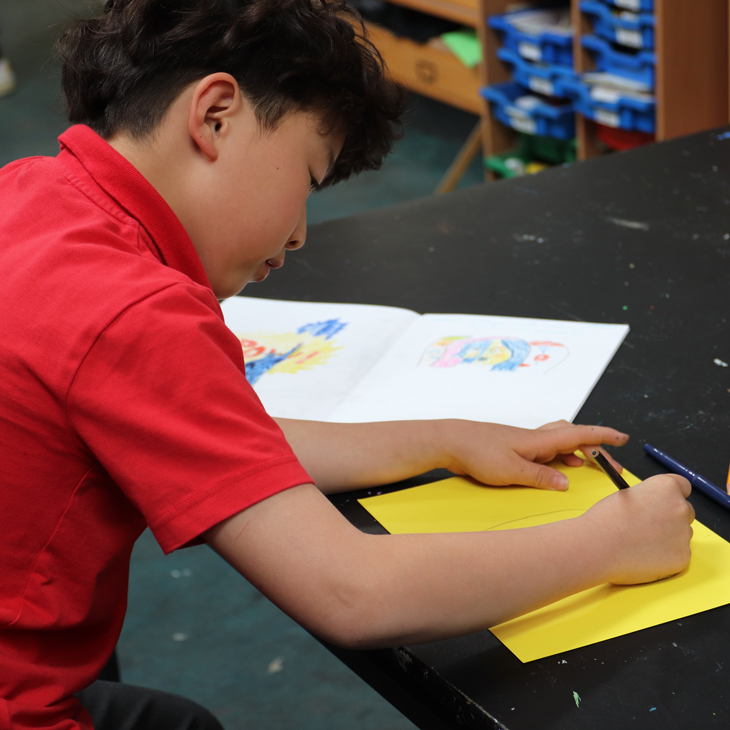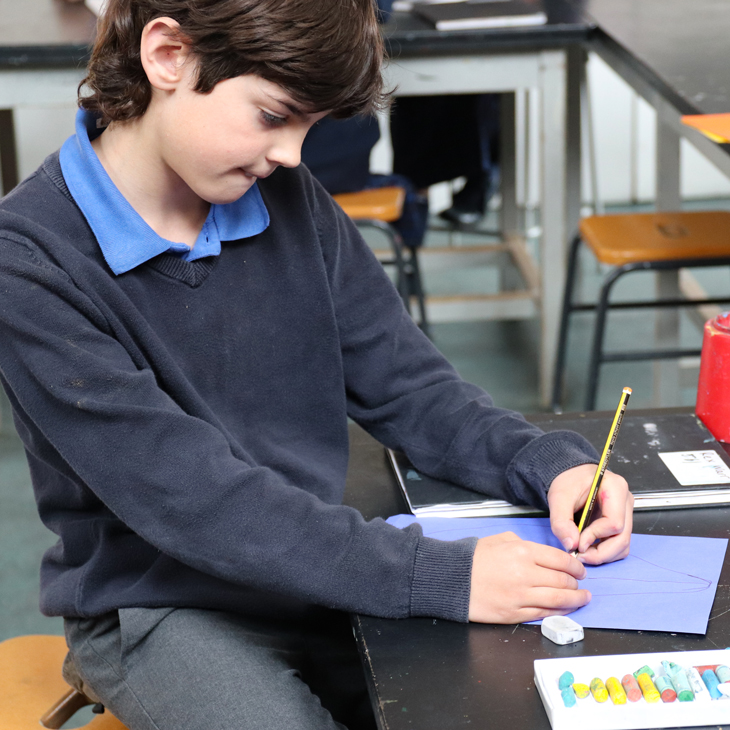 Year 5 investigated and considered how Pablo Picasso used colour and shape to convey emotion. They felt that 'warm' colours on the colour wheel with a round shape signified happy and loving whereas 'cool' colours with angular, jagged shapes are uncomfortable emotions such as sadness. After thoughtful debate, Year 5 decided that no emotion was negative as they are all necessary depending on what the occasion calls for. For example, we need to feel fear to cross the road safely and it is appropriate to cry if a pet dies. Pupils enjoyed mixing warm and cool colours with rounded, swirly shapes or with more angular, triangular shapes to create different effects in tune with their own emotions. Oval face shapes were filled; one half with uncomfortable emotions using shape and colour and the other half with comfortable emotions, again using shape and colour. It was a fabulous lesson which focused on emotional literacy and wellbeing, art history, colour theory and composition all in one. It's important to give our young people a language for their feelings and sometimes this is best conveyed through colour and shape.
Olga Houghton, Head of Art
Driven Year 6 Take To The Fairways And Greens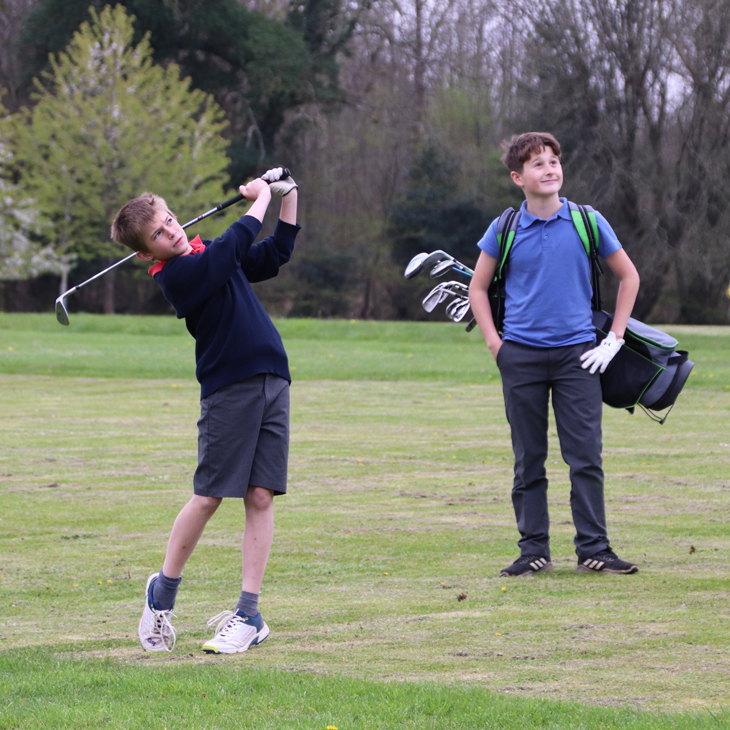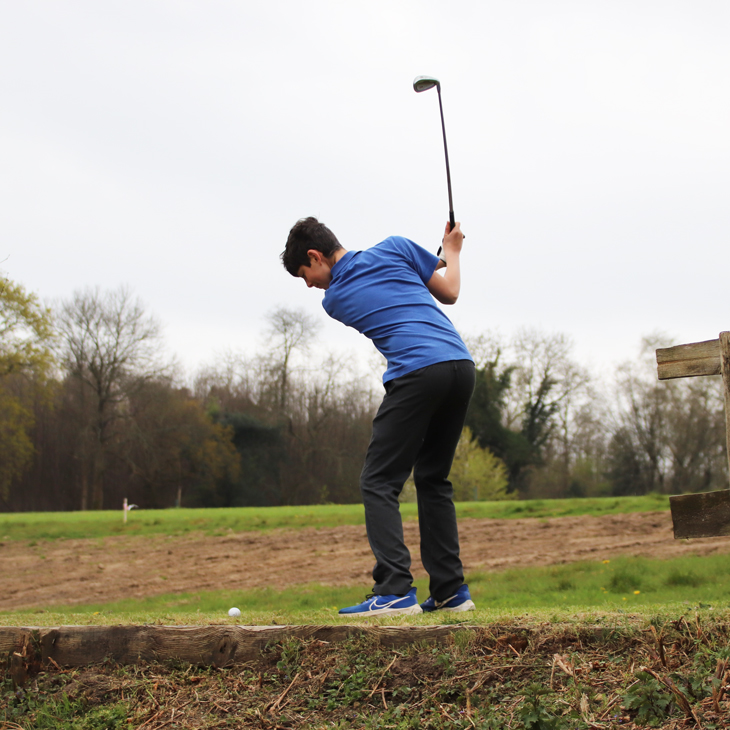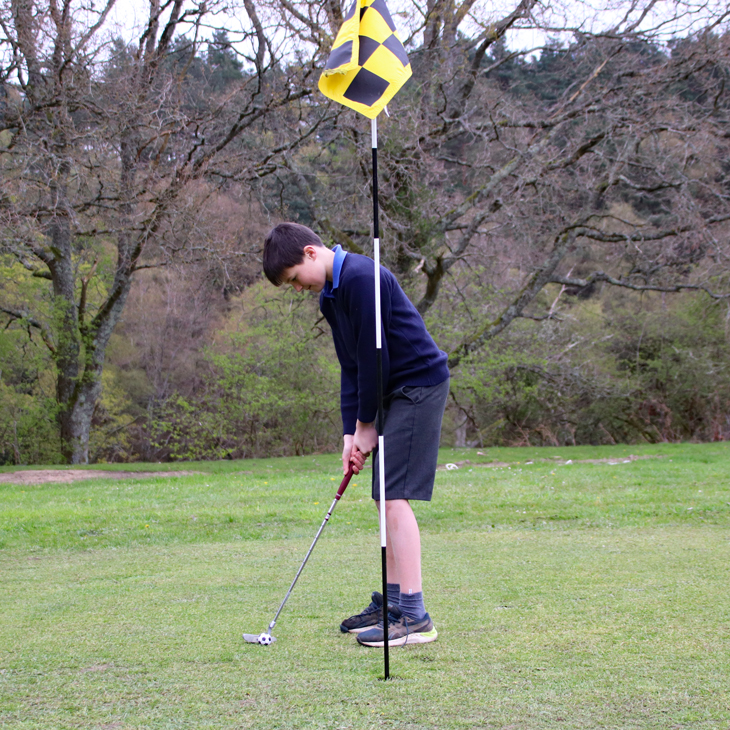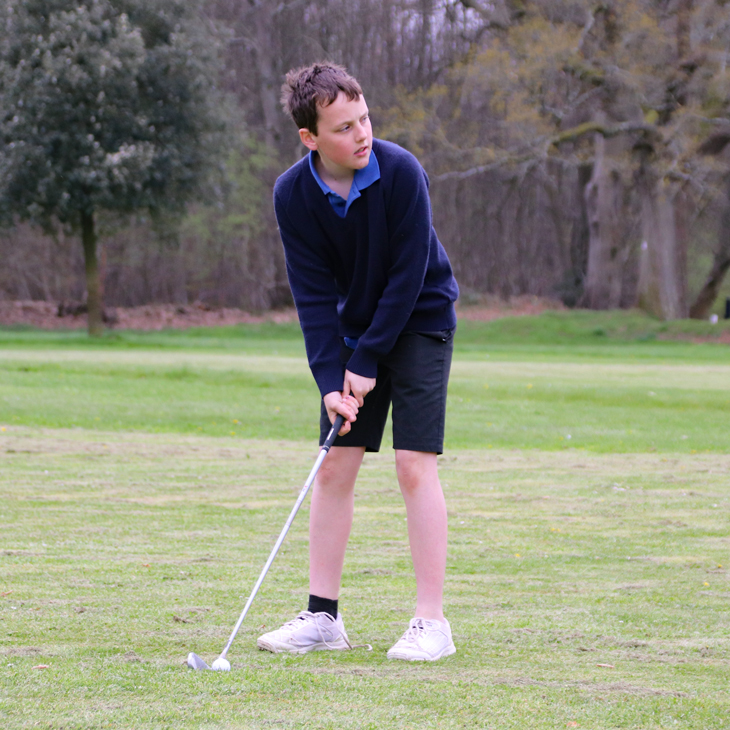 A welcome break in the seemingly endless wet weather allowed Year 6 to take to the golf course as part of their busy and varied Keys programme. Golf is an incredibly social sport but also requires a lot of concentration, resilience and self-discipline in order to improve, thus proving an ideal game for Year 6. Taking full advantage of lovely fairways and greens prepared by our expert grounds team between the bouts of rain, the children practised their full repertoire of shots ahead of the new golf season. Driving, iron play, short game and putting were put to the test on our picturesque nine-hole course as the children blew away the winter golf cobwebs. With mixed abilities, there was a good deal of promise across the group and they will only get better and better in the weeks ahead.
Rob Dilworth, Year 6 Golf Coach
Year 7 Girls Make A Welcome Return To Cricket Action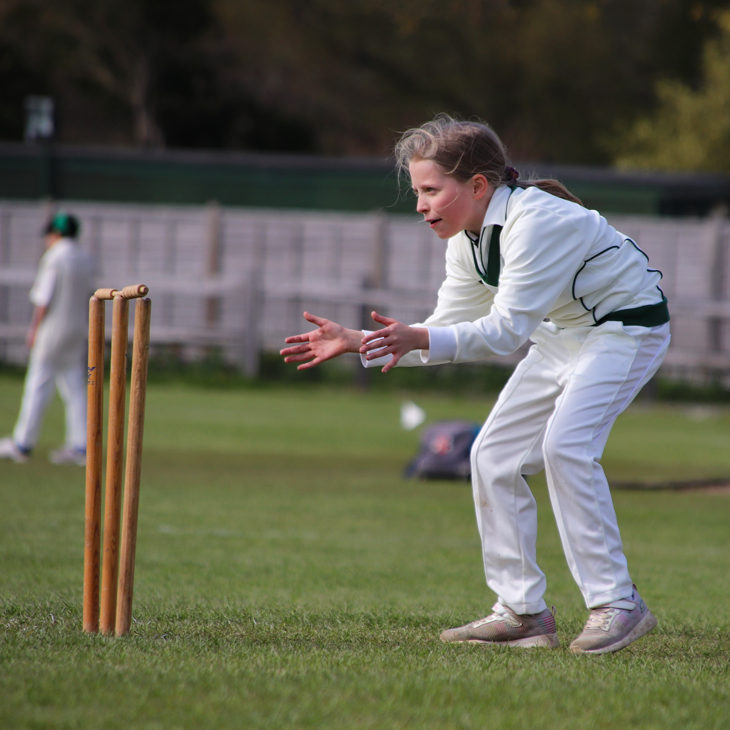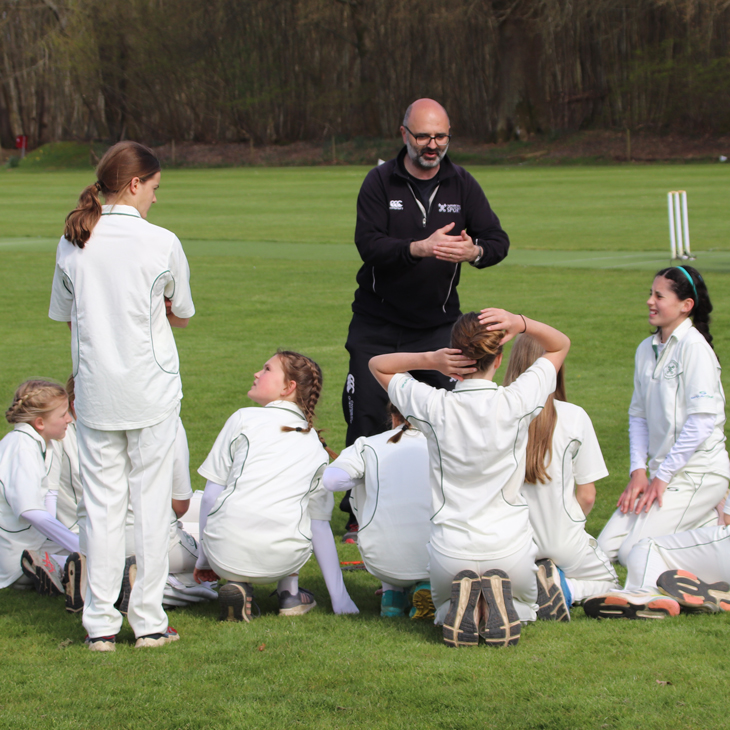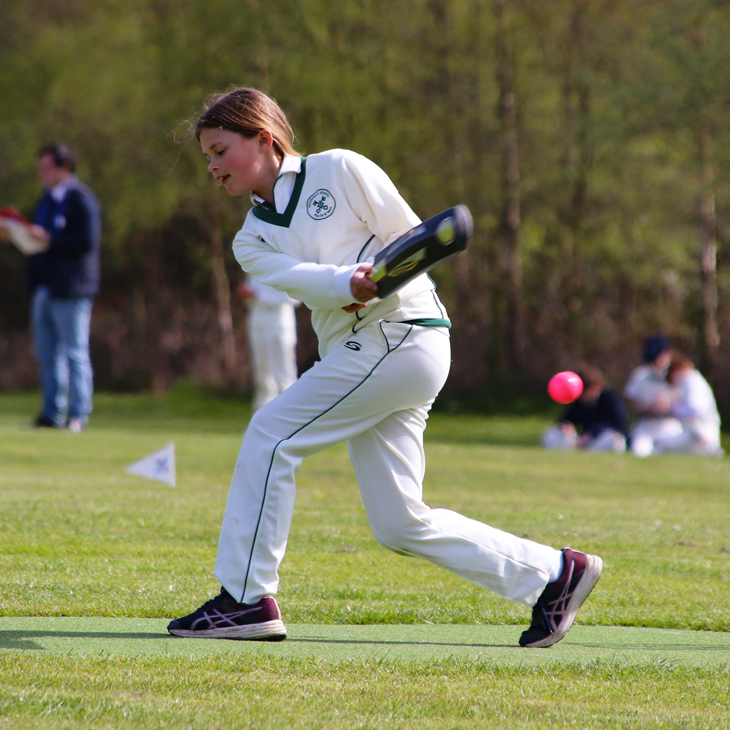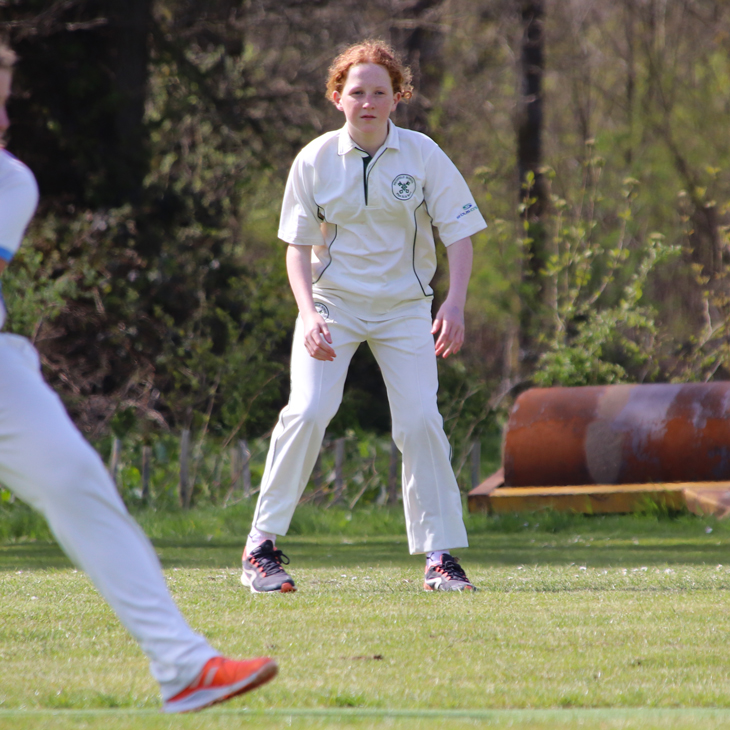 Chapel Field was in excellent condition as the 1st XI girls took on Lambrook for their first game of the new cricket season. Having lost the toss and been asked to bowl first, Highfield applied themselves well with the ball. Edie W, who took two wickets, and Issy S impressed with their pace and accuracy while Ella G and Tallulah B picked up a couple of wickets apiece. Tallulah also forced a run out with a superb throw from the outfield as Lambrook ended their innings on 105 runs, complete with a fair few extras. In reply, Edie and Ella started confidently for Highfield before Edie was caught for 15. Vice-captain Issy came in at number three and stayed at the crease for the lion's share of the innings as Highfield fell an agonising five runs short of victory. It was a great team effort for the first game of the season and we always learn from our losses and will look to bat with more confidence moving forward.
Jo Gordon, Girls' 1st XI Cricket Coach
With the Lambrook pitches falling victim to the wet weather, the girls' 2nd XI fixture was moved to the Lynchmere pitch at Highfield. Having lost the toss and been put into bat, Poppy O and Flora D opened the innings but were both bowled in the third over. The wickets brought Rosie G and Valentina R to the crease, both of whom played some nice shots and took some sharp singles before perishing playing across the line to a straight ball, a fate which also befell Alice C and Olivia P. Beanie T, Lella B and Coco B were all run out chasing quick runs as Highfield looked to build a competitive total while Annabel H shaped up well before being out leg before wicket. With the ball, Highfield's chances of defending a moderate score was hindered by conceding 44 wides, with Valentina taking the only wicket to fall after bowling an impressive wicket maiden. There was plenty of promise in the display and some useful lessons learned to take into the next match, including moving your feet to the pitch of the ball and playing straight balls with a straight bat and consistently bowling on the stumps with ball in hand. This was a challenging game to start the season and it is important that we pick ourselves up, dust ourselves down and learn from the experience.
Peter Hesselmann, Girls' 2nd XI Cricket Coach
Winning isn't everything at this stage of the season. Instead, finding one's feet is key and developing skills to set solid foundations in place for the games to come. The 3rd XI girls played with zest and zeal on Wednesday, restricting Lambrook to a modest total of 258 after their first innings. Tight bowling and some excellent fielding on the boundary meant the girls enjoyed the half-time break feeling they had accomplished their first mission. Sadly, partly due to some early season rustiness, Highfield's batting didn't quite match their bowling performance and too many shots went into the air and then found a Lambrook hand. Losing five runs per wicket, this resulted in 40 runs being conceded – a cavernous gap which proved too tough to overcome. Although frustrated by the final result, the girls know that with a more accomplished batting performance next week, they will certainly be in the hunt. Onwards and upwards!
James Ridge, Girls' 3rd XI Cricket Coach
Shona O captained the girls' 5th XI to a fine win over visitors Lambrook in their first game of the season. Highfield batted first and scored 71 runs for the loss of just one wicket, leaving the girls confident going into the field. And their confidence was justified as Teresa D and Charlotte L got among the wickets as Lambrook were dismissed for 64. What was even more special about the win was that Teresa was playing her first ever game of cricket, having only learned to bowl one week earlier.
Joe Tebbutt, Girls 5th XI Cricket Coach
Year 8 Sleuths On The Trail Of Stan's Killer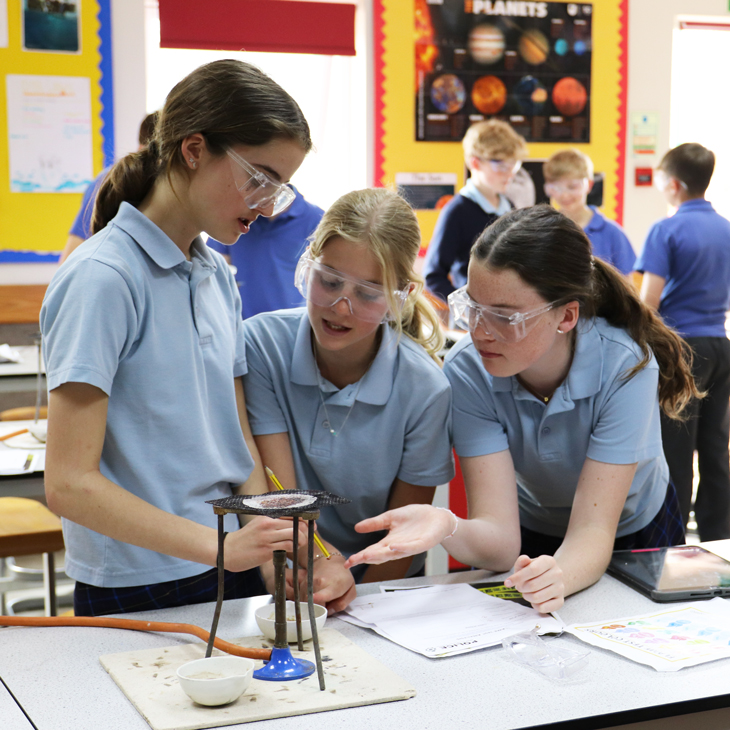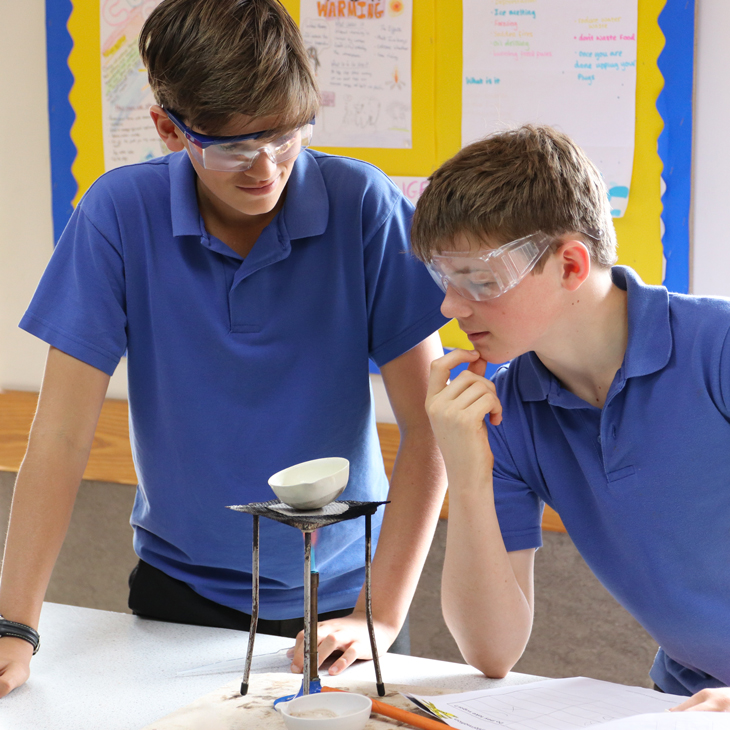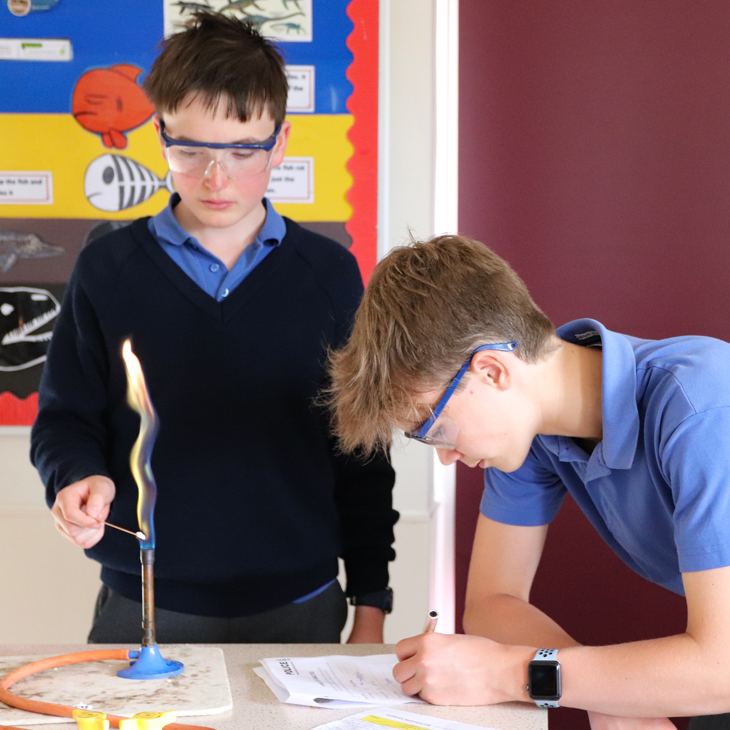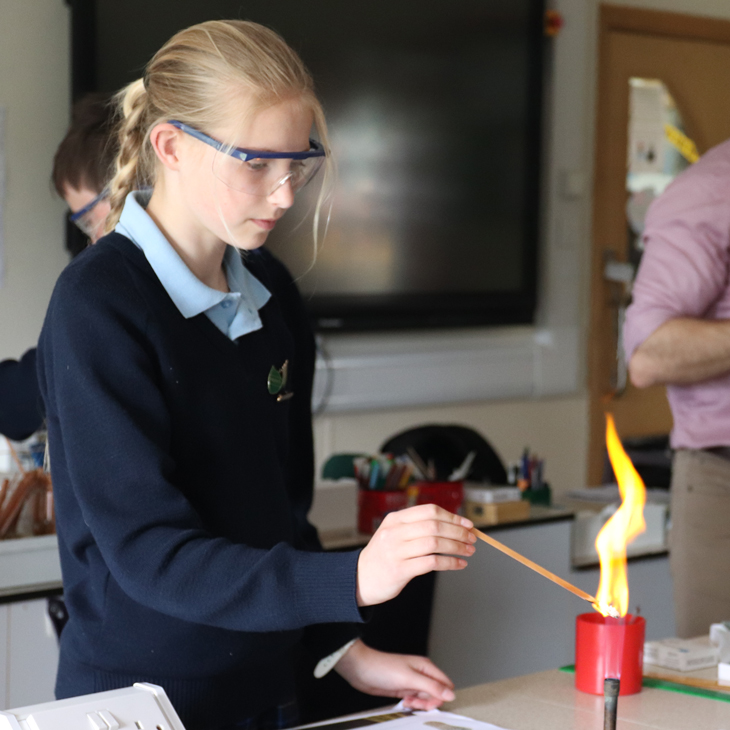 Year 8 began the week in a slightly different fashion after being tasked to solve a 'crime' committed over the weekend in the Biology lab – the 'murder' of Stan, the Science department's resident skeleton! After a briefing in the theatre, Year 8 were split into groups within their sets and given five minutes to examine the crime scene, collect evidence and take pictures on their iPads for further analysis. The children then spent the remainder of the morning investigating, carrying out a variety of different experiments on the evidence collected from the scene. These included footprint analysis, flame tests to identify the white powder found in Stan's right hand, evaporation to discover which suspects took sugar in their tea, chromatography to identify which pen belonged to the murderer, and microscopy on fibres left at the crime scene. After completing each experiment, the children narrowed down the field of suspects to identify the murderer. It was a hugely enjoyable and productive morning for Year 8 and a great opportunity to revise a few topics for their forthcoming exams.
Oliver Hamilton, Head of Science