Schooled In The Art Of Learning
28th January 2022
Nursery Delighted By The Wonders Of Wildlife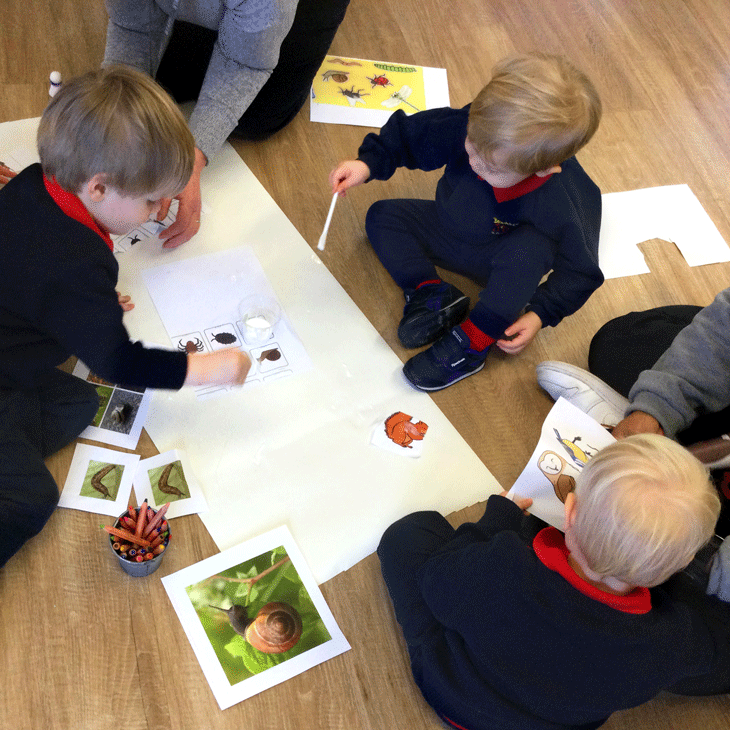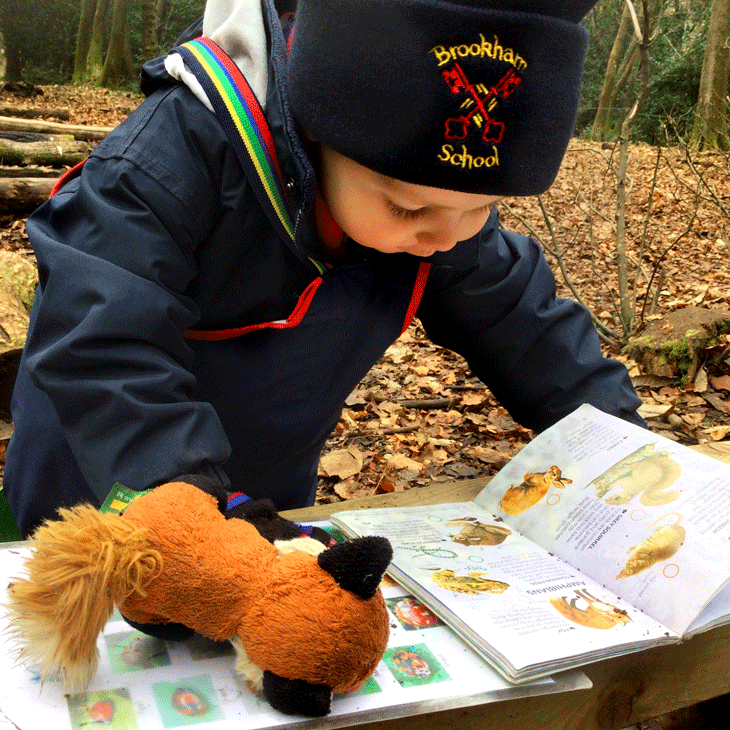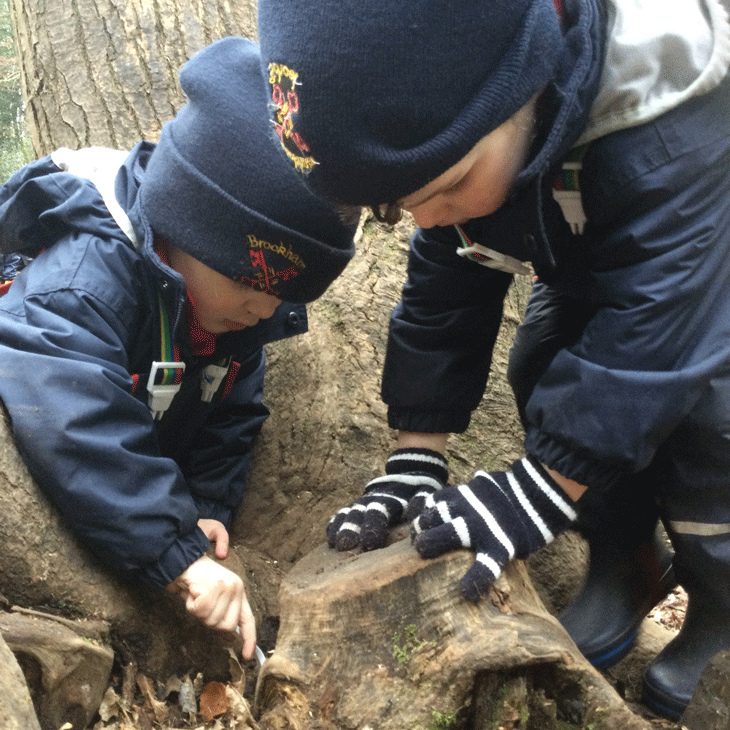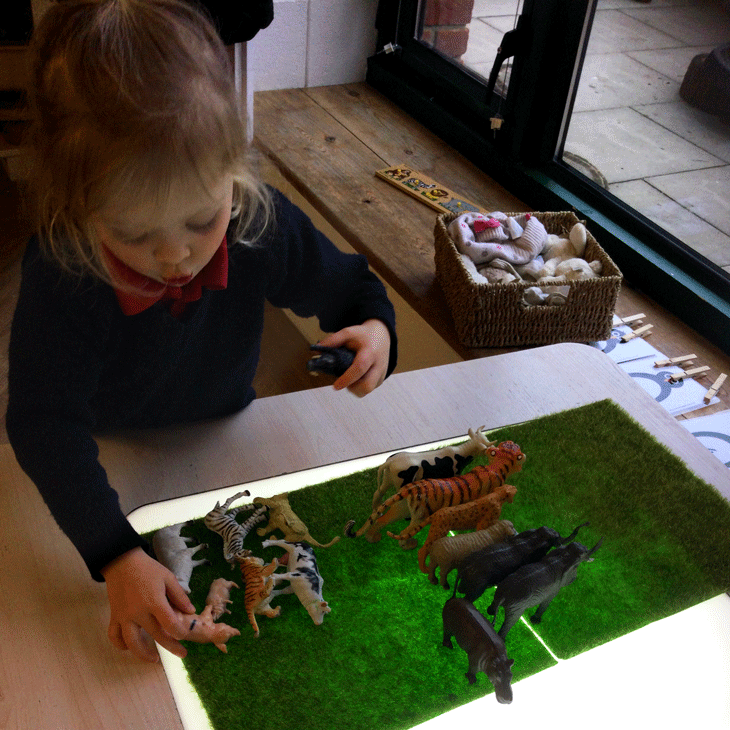 Nursery children have been busy discussing the variety and abundance of British wildlife this week. They began by thinking about animal habitats and the kinds of things animals eat, making comparisons between the delicious food they eat themselves at Brookham and their own diets. With their appetite for wildlife-related knowledge suitably whetted, the children set about playing with the toy animals in the Den and continued to show great curiosity about the wildlife that lives around them through their role play. During circle time, the children shared their many and varied ideas, listening with great interest to the thoughts of their friends and teachers and they discovered that many animals eat slugs, snails and worms. Yuk! Once outside, taking full advantage of Brookham's wonderful natural surroundings, the children decided it might be fun to look for mini-beasts and so the next stage of the adventure began! While in the great outdoors, and on their way to find creepy crawlies, there was much chatter about foxes, owls and hedgehogs. The children were interested to learn that these nocturnal animals went out and about looking for food while they were safely tucked up sleeping in their beds at night. Then the children got down to business and hunted around like great detectives looking for clues and there was no shortage of delight as they discovered lots of mini-beasts such as worms, slugs and earwigs hidden in dark, damp places, at which point the eager youngsters took to their reference books to learn all about the curious little critters that they had unearthed.
Penny Hodnett, Nursery Class Teacher
Seeing Is Believing For Reception Children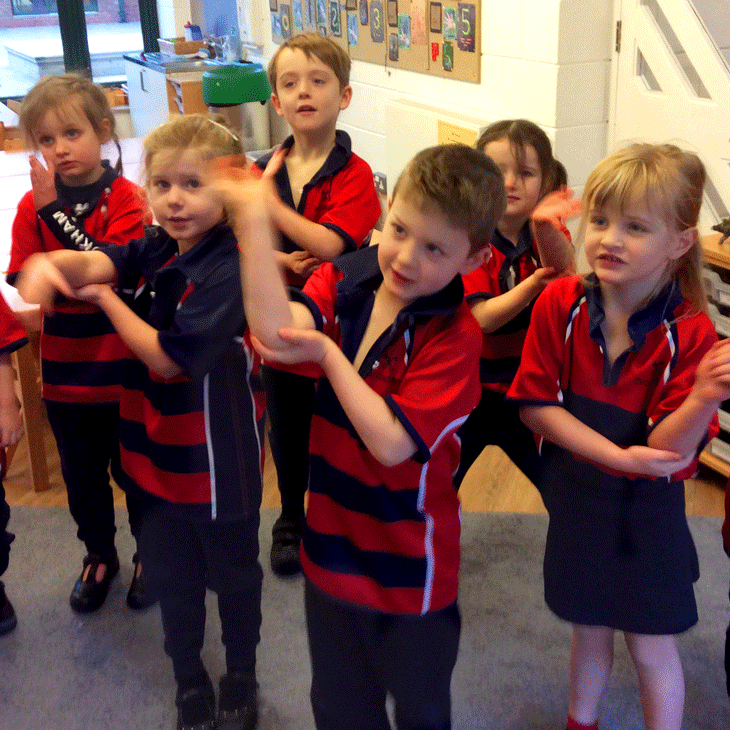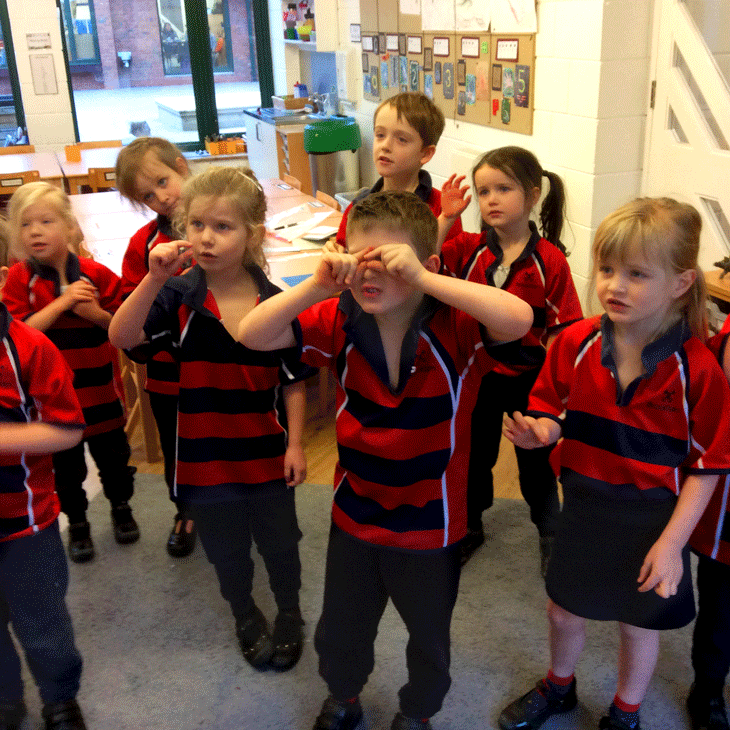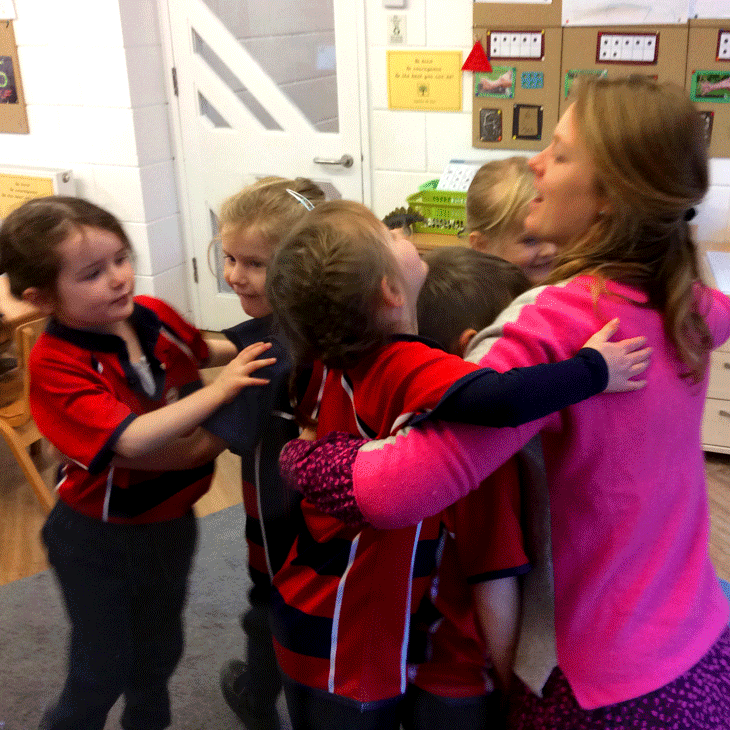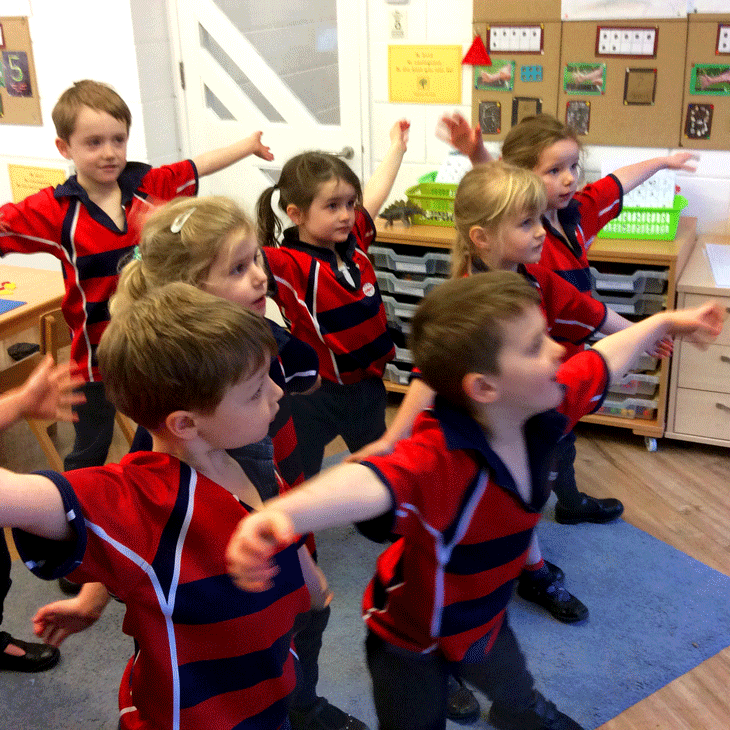 The young learners in Reception have been thinking about how they notice everything around them and the different ways that they communicate with each other, from facial expressions to body language. They have been thinking really hard about their resilience in a range of settings; becoming fully absorbed in what they see and taking time to notice all the finer details in their surroundings. The children enjoyed sharing their experiences and interpretations of what they notice in natural environments as opposed to man-made environments, while also considering the similarities and differences in busy and quiet places. This includes everywhere that they tend to visit in the course of their busy week, such as the woods, the playing fields, the swimming pool, the classroom, the hockey pitch, the gym and the shared area, and they realised that the world is interpreted differently by all of us and that we are all unique. This particular topic was inspired by Rose Ayling-Ellis, who won Strictly Come Dancing last year, and is calling for a change in the legal status of British sign language and made a recognised language. Rose has been encouraging other people to learn and use sign language, something that the Reception children at Brookham have readily taken on. The school has introduced a few Makaton signs, similar to sign language, each week during literacy, assemblies, snack time and registration. The current text linked to the children's topic of dinosaurs has been acted out using a combination of signs from Pie Corbett's Talk 4 Writing but also from the Makaton signing language. The Reception children are also using this to communicate with each other in child-initiated play and seem to be enjoying this alternative method of communication. The children's learning journey of our senses and Makaton is gathering pace and they have much to explore, ponder and delve into.
Rebecca Lane, Reception Class Teacher
Year 1 Make Sense Of The World Around Them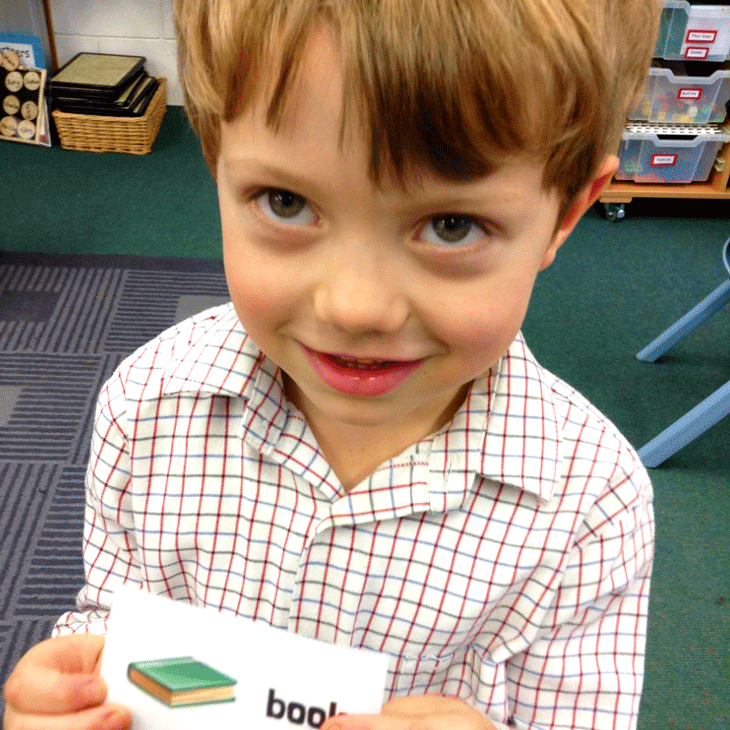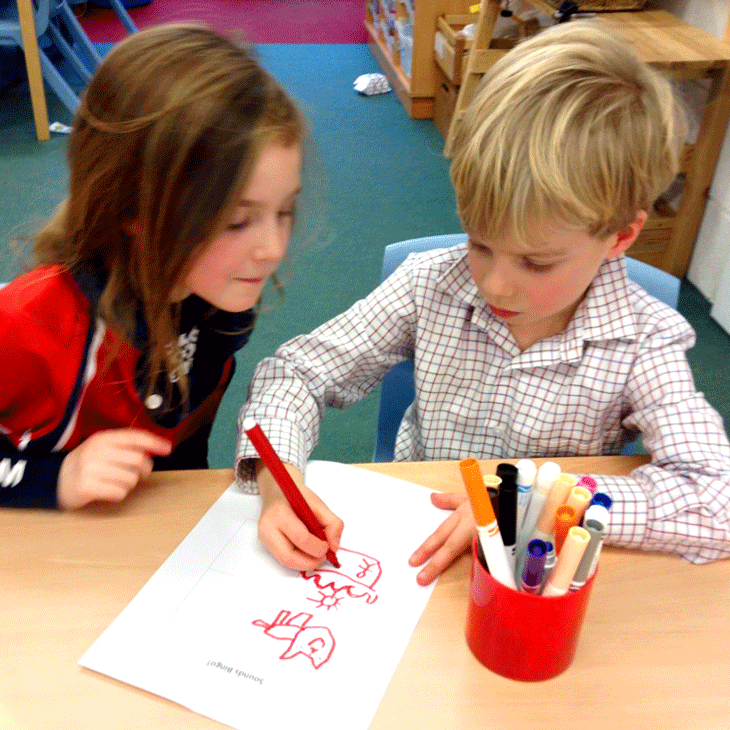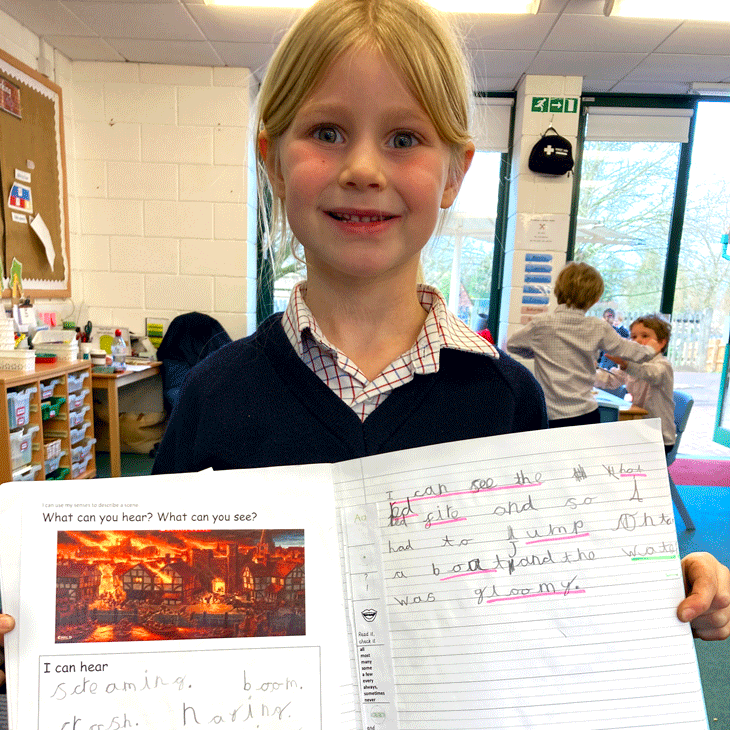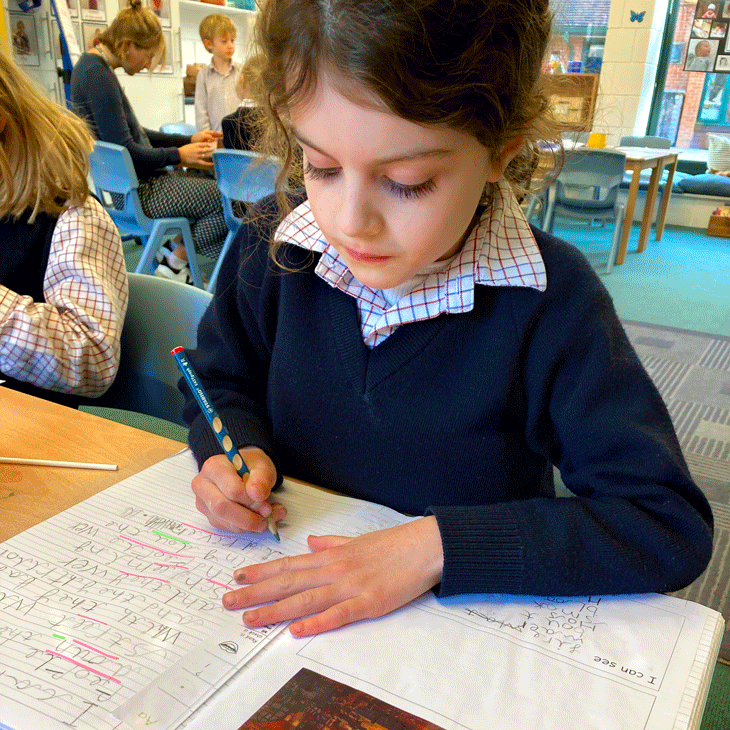 Year 1 have been sensational sense detectives this week. The inspirational children have used their senses across the curriculum, from helping describe a scene in literacy and listening to sounds in their environment to discussing Rose Ayling-Ellis, this year's deaf Strictly Come Dancing winner, and debating whether everyone should learn sign language. The young learners also made 'sound bingo' boards and worked collaboratively with a partner wearing a blindfold to play the game, and they enjoyed the game so much that they returned to it throughout the week. Year 1 also found that using their senses to help describe a scene from the Great Fire of London greatly improved their writing and really brought the scenes to life. Continuing their exploration of the senses to expand their learning, the children were surprised at how many sounds they could hear when they listened carefully at Forest School. They picked up the noise of planes, children's voices in the distance, birdsong, trains, cars and the rustling of leaves to name but a few. Next week, the children will investigate their sense of taste, which is sure to give them food for thought!
Kerri Wilkes, Year 1 Teacher
Year 2 Find Collaboration Divides Tasks And Multiplies Success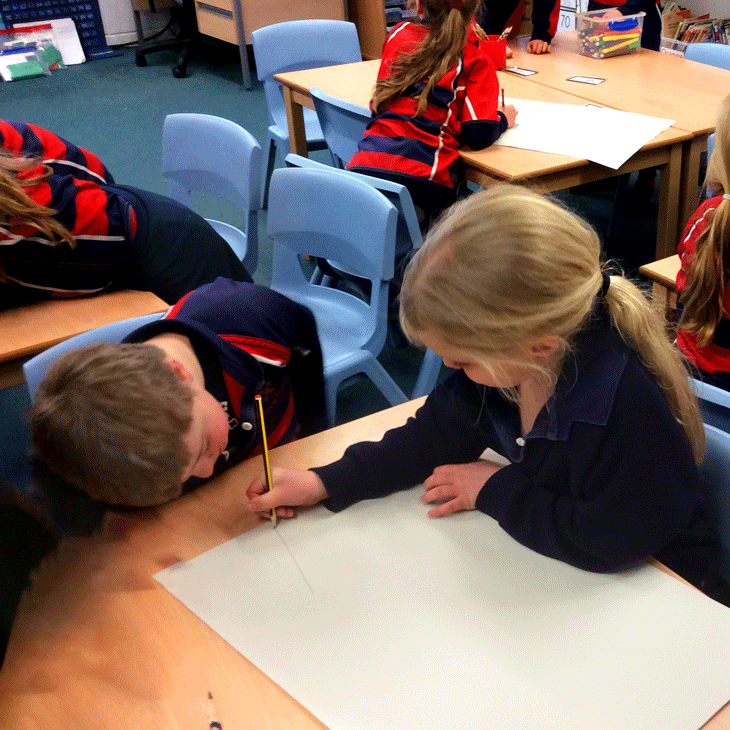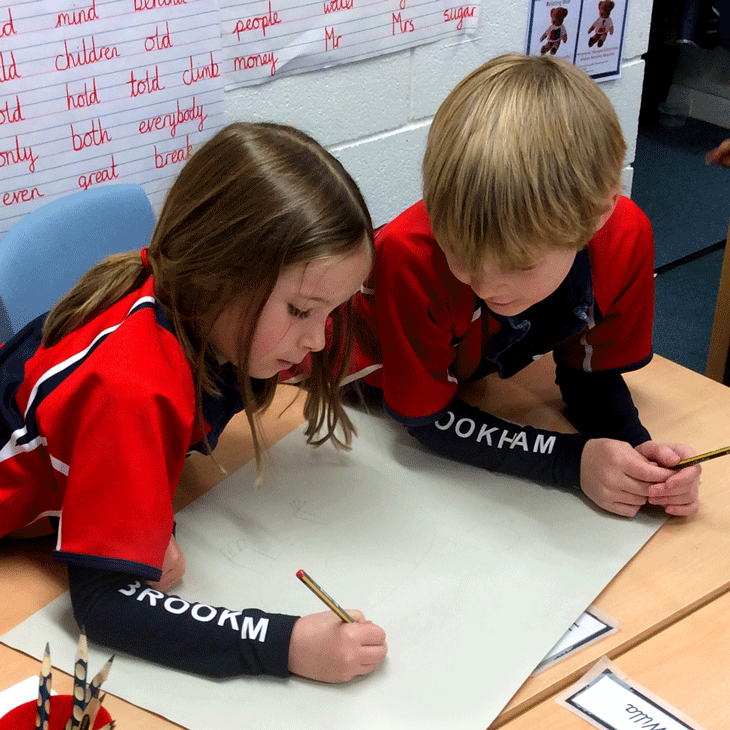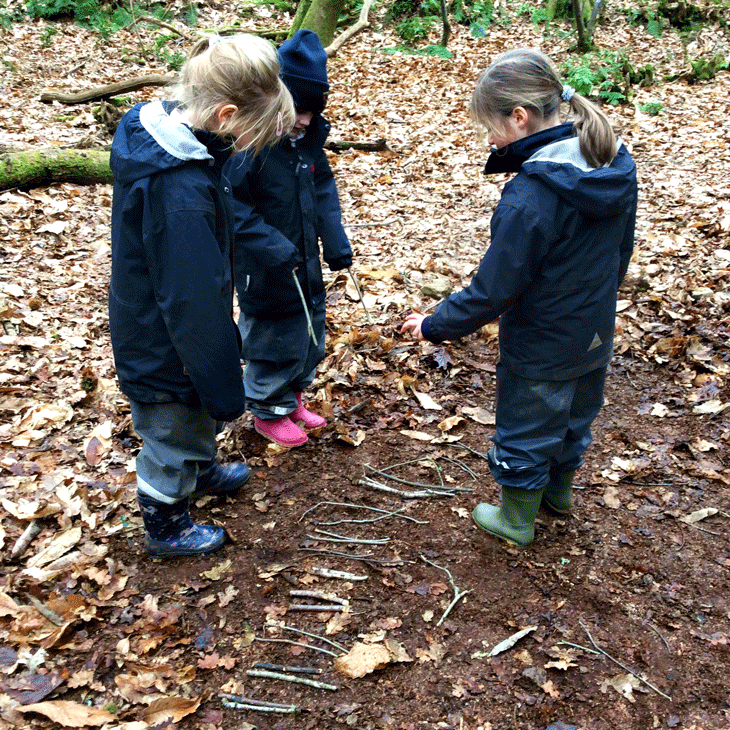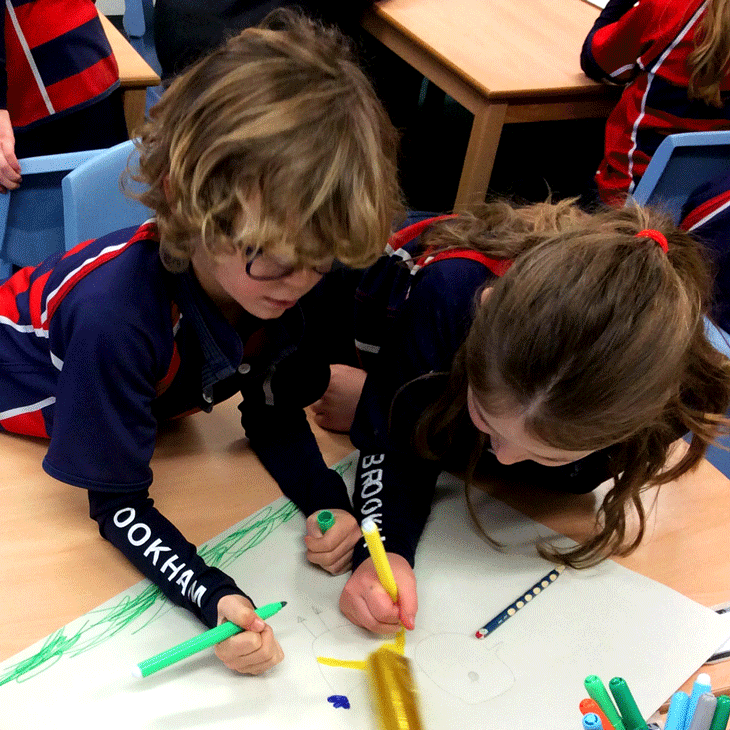 'Alone we can do so little, together we can do so much' – Helen Keller
In order to achieve their dreams and goals, Year 2 have been focusing on what it means to collaborate and how to develop this relating learning power effectively. The children were set a task to agree on a challenge and then think about the steps required to achieve it successfully. It was by no means a straight-forward activity and there was much reflection, primarily on the importance of knowing how to manage yourself in the give-and-take of a collaborative venture. Throughout the week, being able to communicate clearly, as well as actively listening to others, played a key part in their success; from playing the role of teacher and team teaching in phonics and working together to create an imaginary bird for their garden of dreams in PSHE to counting in twos, fives and tens using natural resources up at Forest School, the children have excelled in their joint efforts. On a daily basis, the children are encouraged to see working together as a life skill and a cornerstone to success in all that they do, whether it is out at play, at home or in their learning.
Henrietta Platt, Year 2 Teacher
Ceilidh Charm As Year 3 Mark Burns Night In Style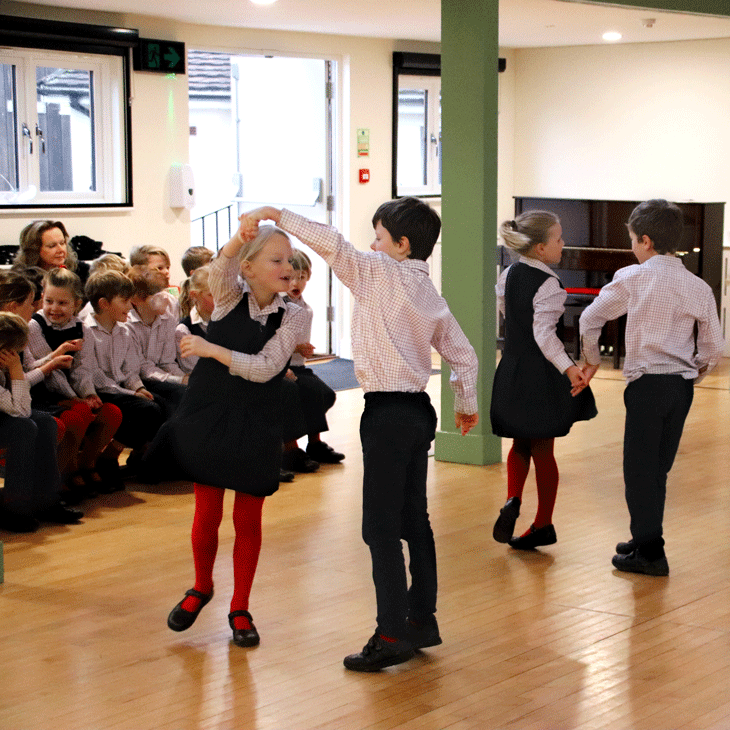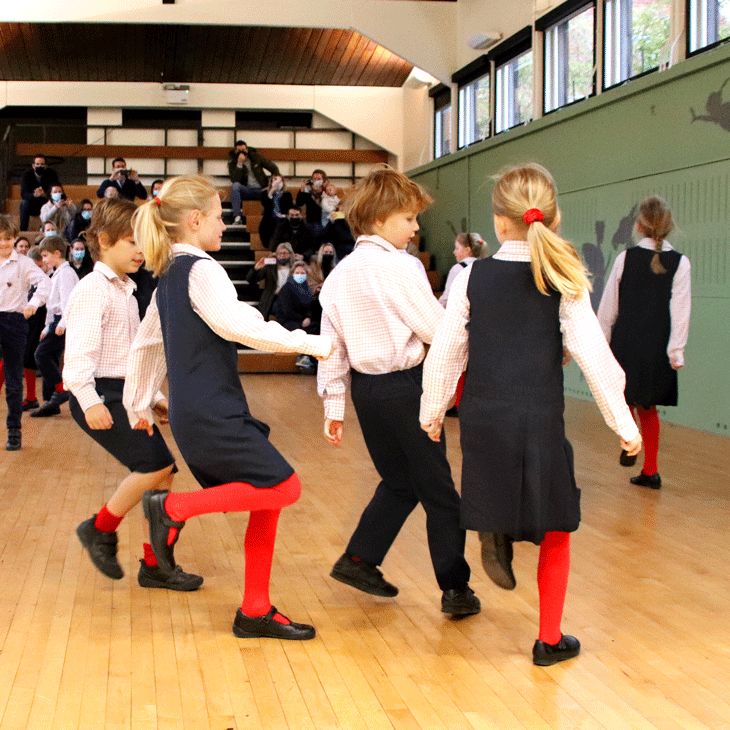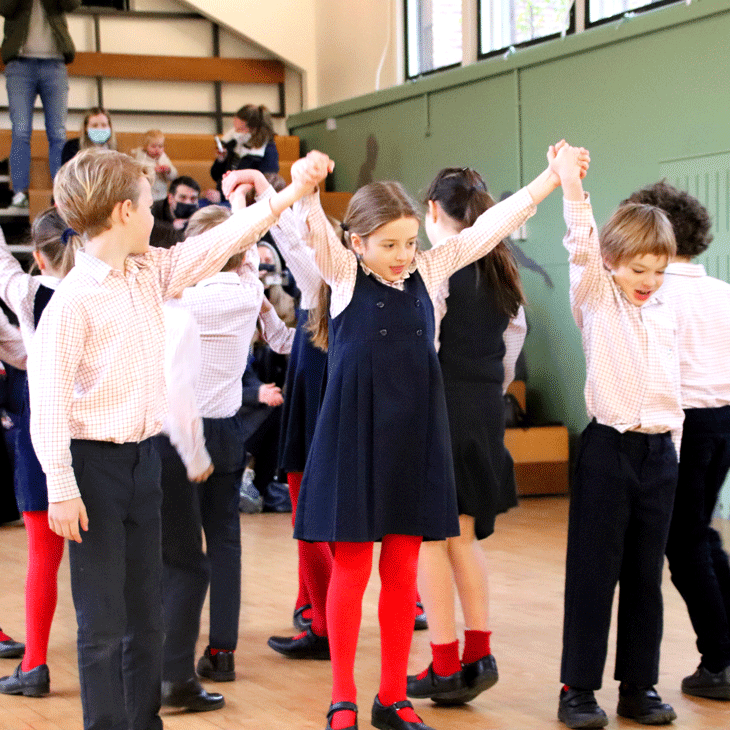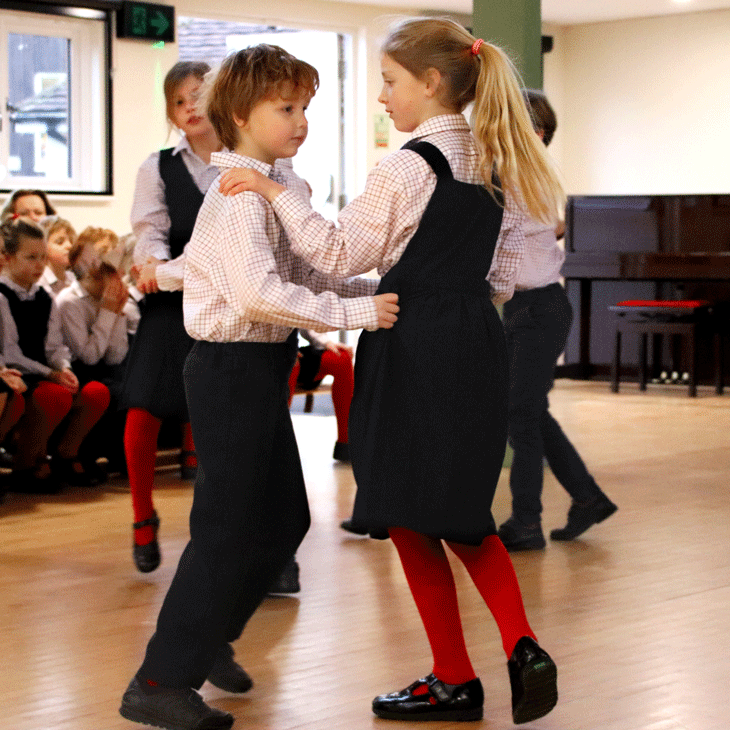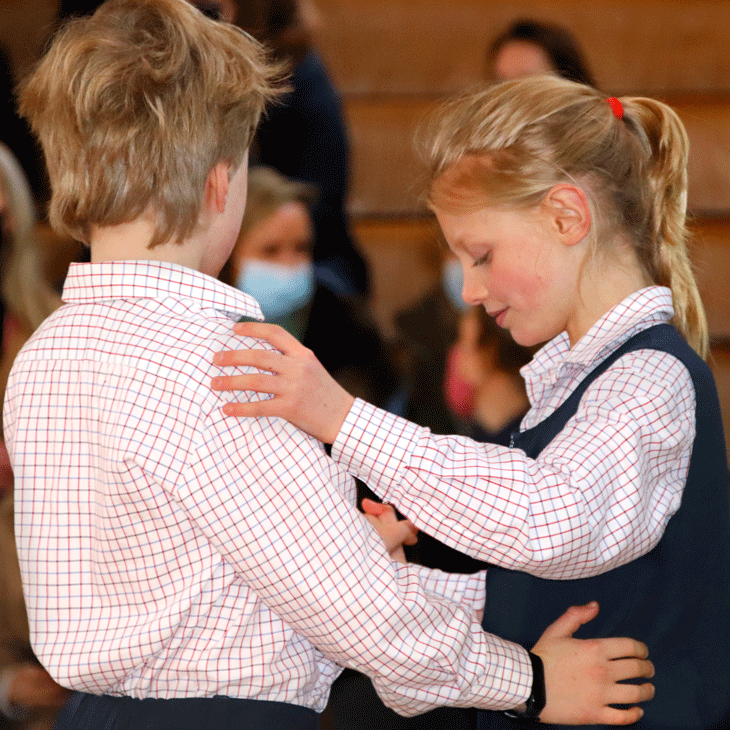 Year 3 got in touch with their creative sides in fine style this week as they held a delightful ceilidh for proud parents and family members. A ceilidh is a community get-together with Scottish dancing at its heart and the brilliant youngsters were perfectly in step having quickly learned a series of tricky routines to mark Burns Night, which celebrates the birth of revered Scottish poet Robert Burns. Year 3 worked incredibly hard to master a series of dances, including the Military Two Step, the St Bernard's Waltz and the Dashing White Sergeant, which is a tricky, fast-paced dance involving six children. All the children were composed and elegant as they danced their hearts out and polished one of their key skills as they worked brilliantly together. There was so much passion in all the dances and the timing was flawless. Robbie Burns would have been a proud man indeed!
Charlie Millsom, Head of Year 3
Year 4 Charged With Problem Solving On Electrical Task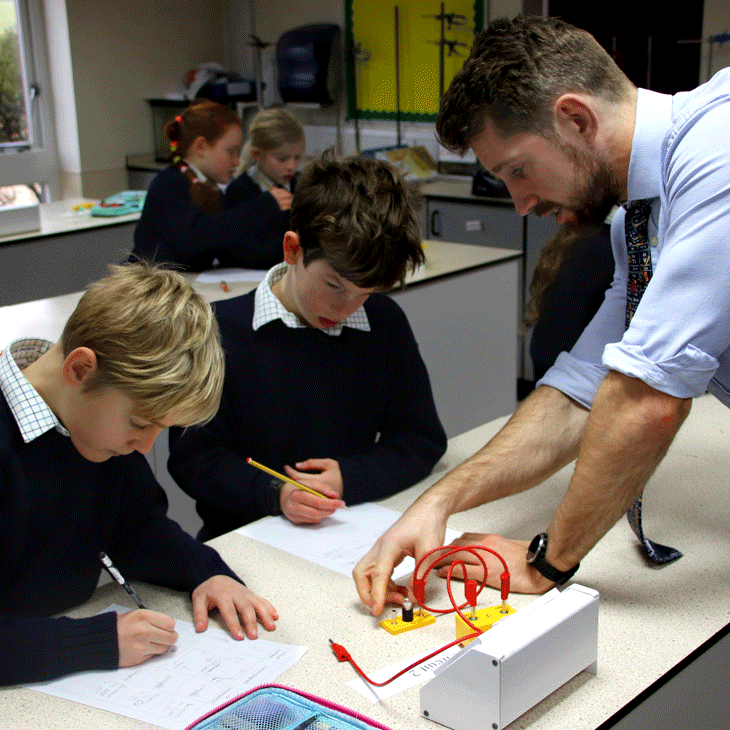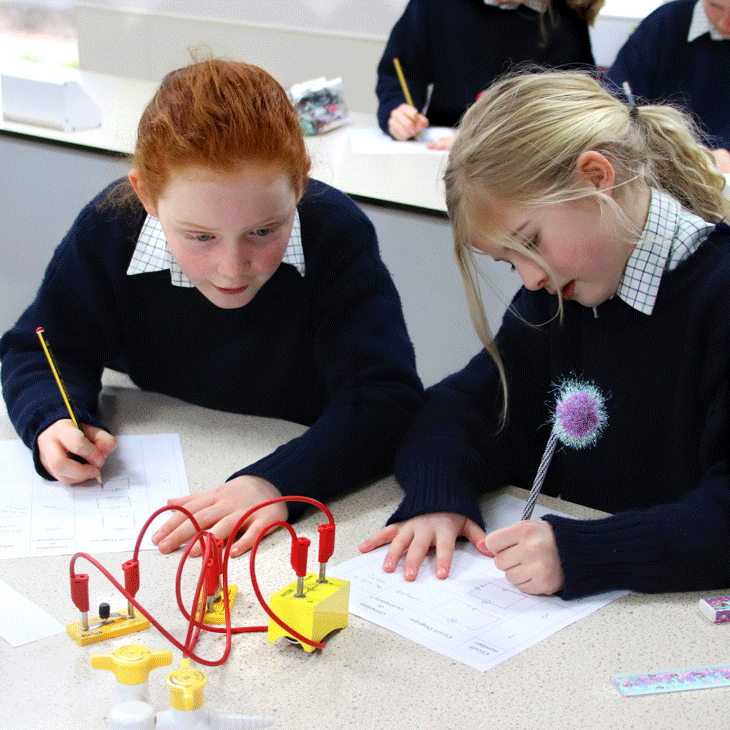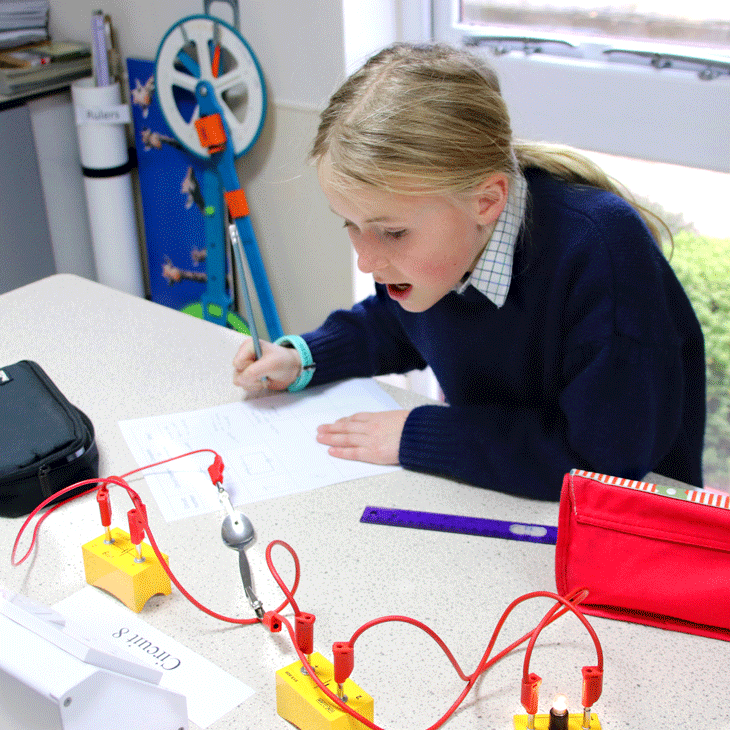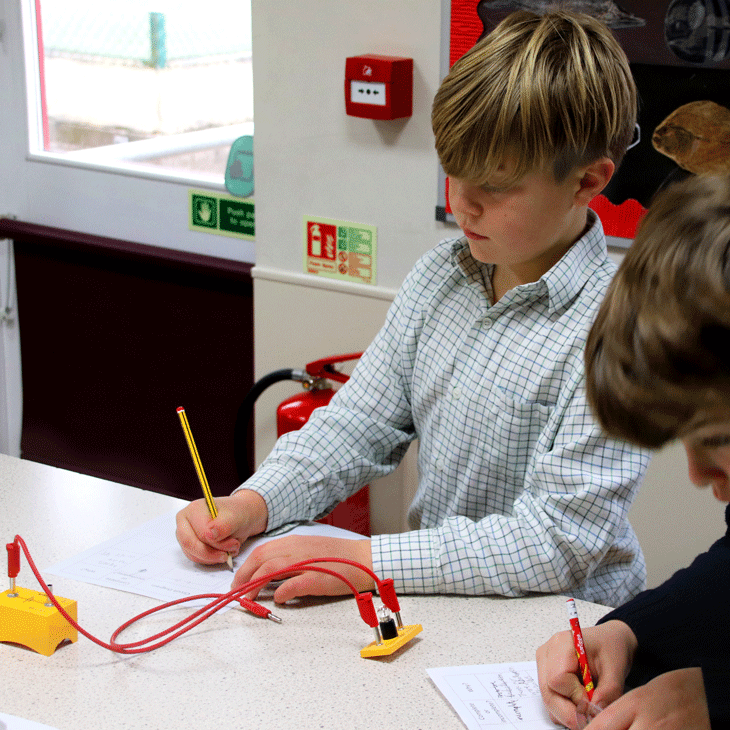 This term, the Year 4 Science topic has focused on Electricity. Science is a true practical-based subject and the children have enjoyed testing a variety of different electrical components within a series of circuits. This week, they worked together in pairs to investigate the differences between materials which act as conductors of electricity and identify some materials which act as electrical insulators. A fundamental part of this learning is to get the children to recognise how to draw these circuits correctly and 4S, acting as 'electrical investigators' moved around the room between eight different circuits, identifying why a particular circuit wasn't working, explaining how they think it should be fixed and then drawing the circuit onto their sheet. The exercise gave the young scientists the chance to demonstrate their powers of reasoning, problem solving and analytics. This topic culminates with a competitive edge, where Year 4 apply what they have learnt about electricity and its dangers to create a new electrical safety symbol. The Science department will then choose a winning design which will join the hazard symbols already on display in all three of the science labs. Let the competition commence!
Ollie Hamilton, Year 4 Science Teacher
Year 5 Get First Taste Of Tournament Hockey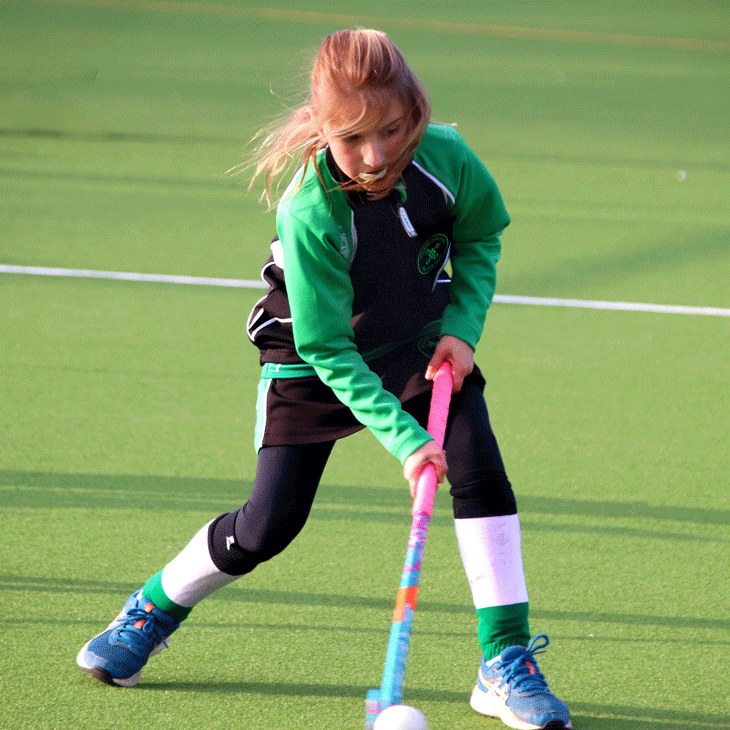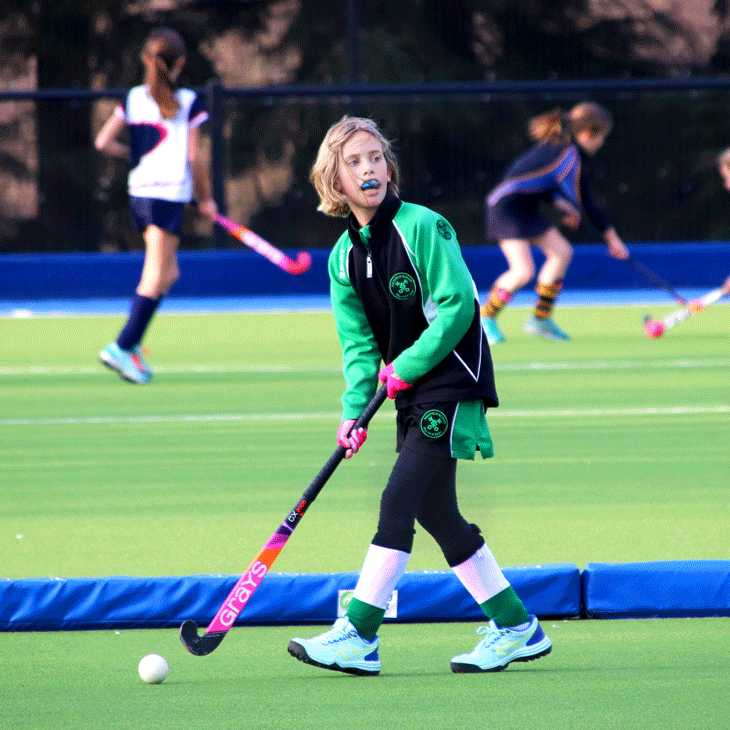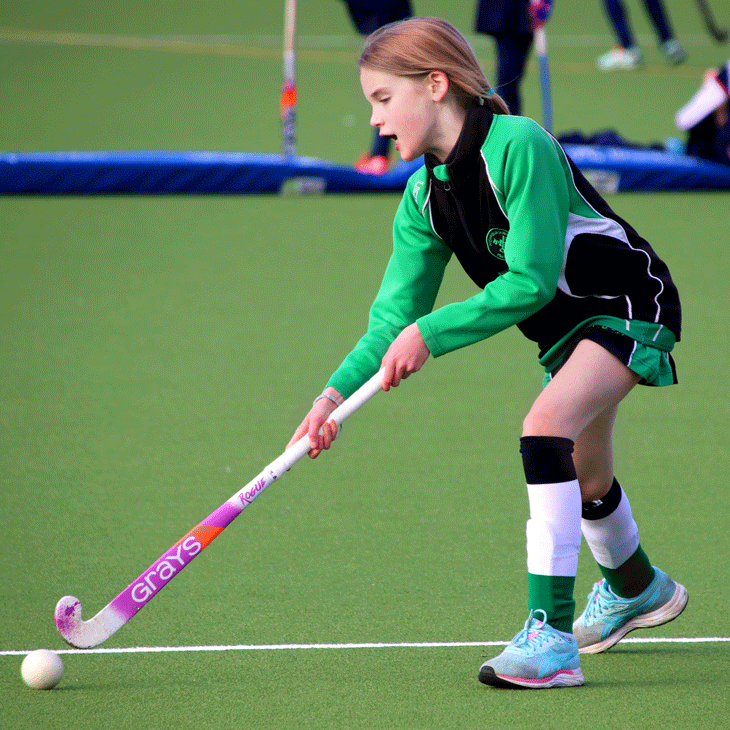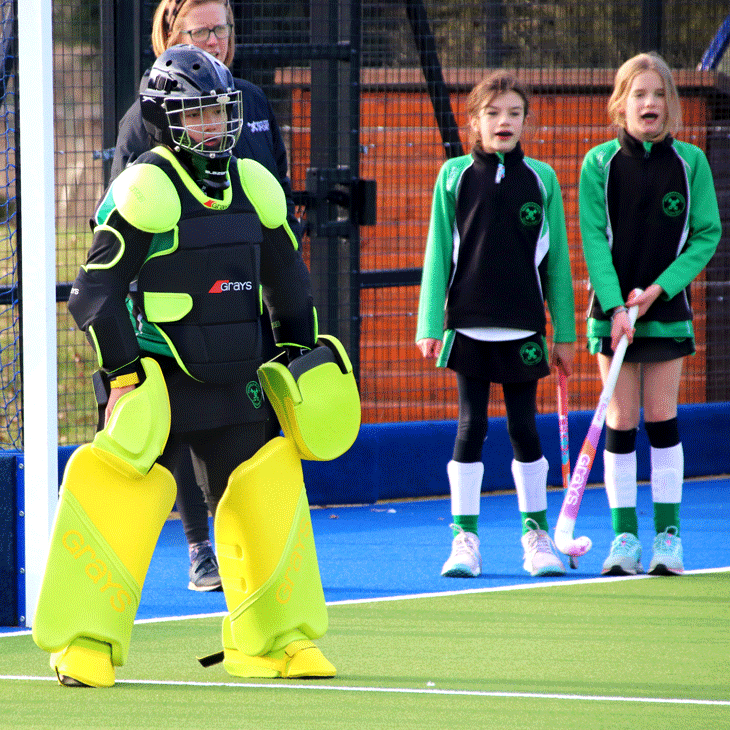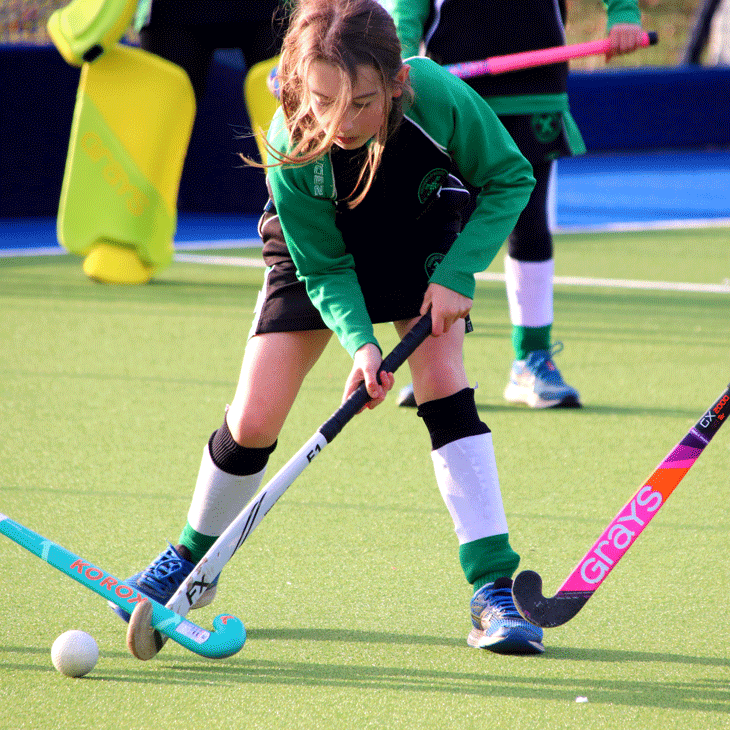 The U10 girls got their first taste of tournament hockey this week when they welcomed Hoe Bridge, Farleigh, Twyford and Lambrook to the Astro. Playing in beautiful spring sunshine, Highfield began their campaign against Hoe Bridge but paid the price for a slow start and a lack of focus as the visitors from Woking secured a comfortable win. After a frank team talk, and recognising that they had to raise their game and work together to play effectively as a team, Highfield burst into life in their second game, against Twyford. Dogged defence, increased aggression and more forward play had Twyford under pressure for long periods, but two late breakaway goals broke Highfield's hearts. But the much-improved performance gave the home side a lot of positives to take into their next game, against Lambrook. The two teams were evenly matched and neither managed to gain the upper hand and Highfield secured their first point from a goalless stalemate. The final match against Farleigh saw Highfield play much further up the pitch which led to chances in the opposition's D, but several smart saves from the Farleigh goalkeeper kept the Highfield girls at bay. Farleigh took control of the game and scored two goals in the closing stages. There were many valuable lessons for the U10 girls to take on board and we will be more focused on technique in our games sessions. With willing players and plenty of effort, the girls will undoubtedly start to fulfil their potential.
Rob Dilworth, U10A Hockey Coach
Year 6 Make A Stand Against Tricky Vocabulary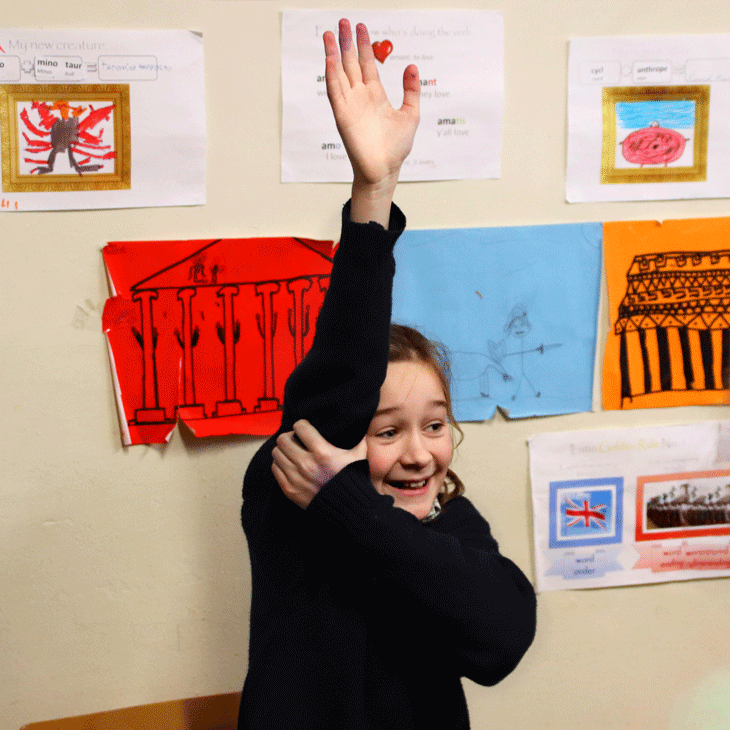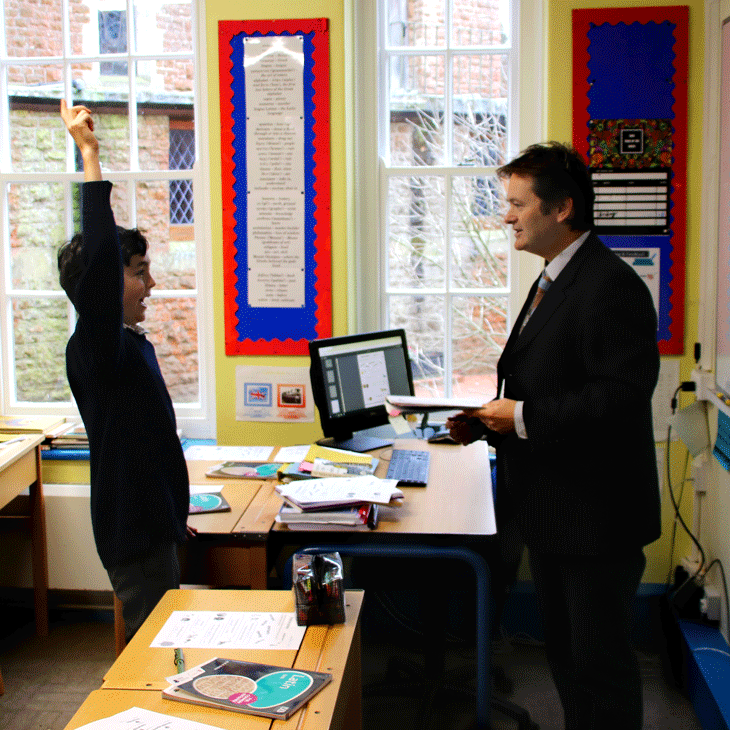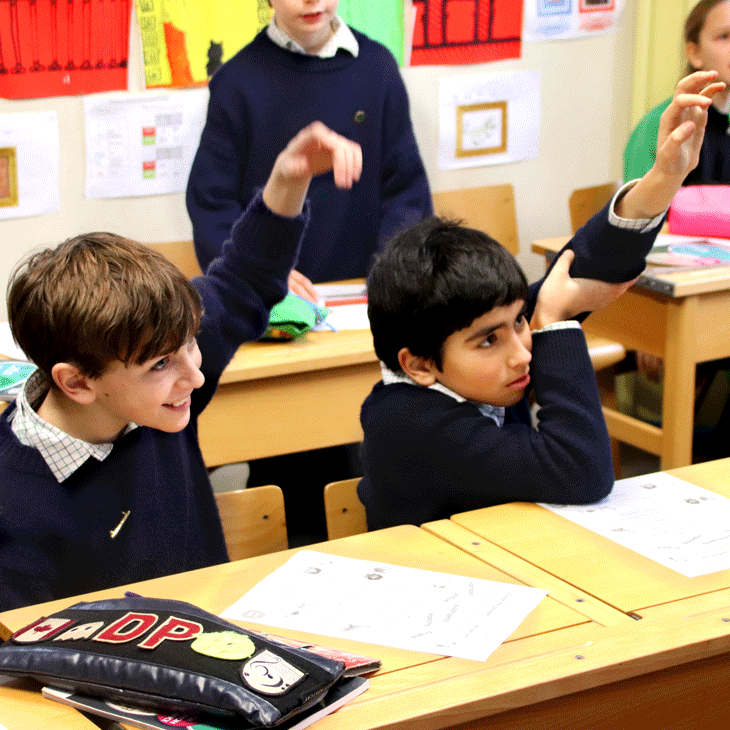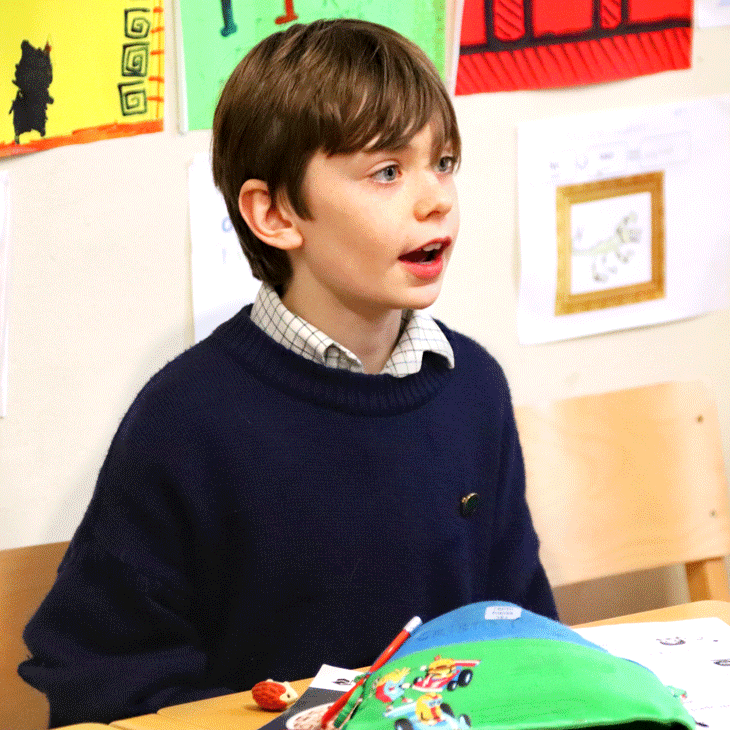 Year 6 have this week been trying new ways to learn Latin vocabulary to make it truly stick. Working in pairs, the children were tasked with generating ideas for competitions and games which would offer a novel slant on a sometimes difficult aspect of any language curriculum. They then put their ideas into practice. The winning suggestion proved to be a spark of genius as the children revelled in expanding their word power. Taking turns and standing up, Year 6 were put on the spot to offer the English translation of a Latin word. Pupils had to stand on one leg while thinking, a correct answer enabling the child to sit down, a wrong answer and they had to stay standing, a second successive correct answer resulted in a quick lie down. In our word of the week game, we take a word from Latin or Greek, look at all the words it forms and draw it. We might need a little help from the Art department given some of the bizarre creations, this week the children were faced with drawing a sauropod impeding a pedestrian with a pedal! But these visual aids really do help make learning vocabulary interesting and help make the words stick.
Alexander Walker, Head of Classics
Year 7 Get A Masterclass On Shakespeare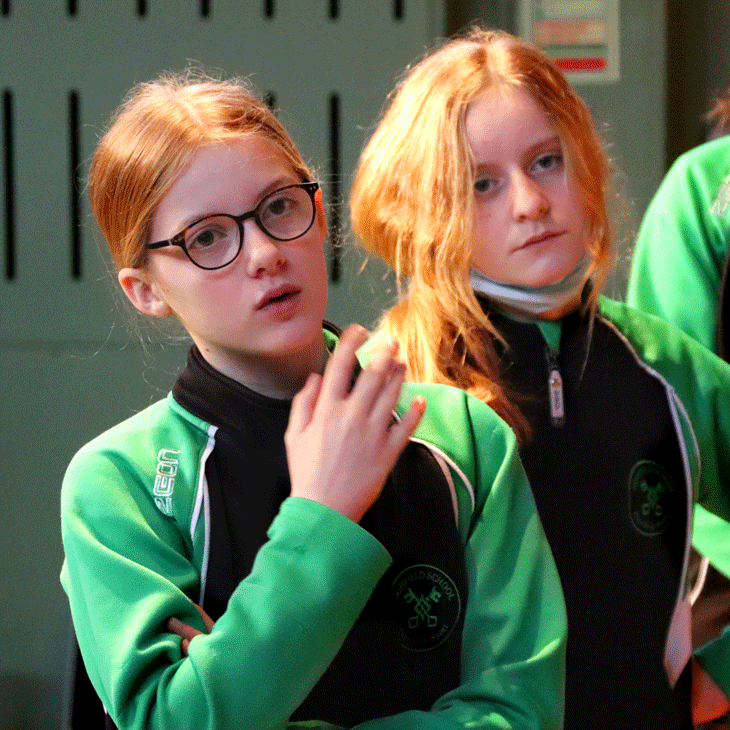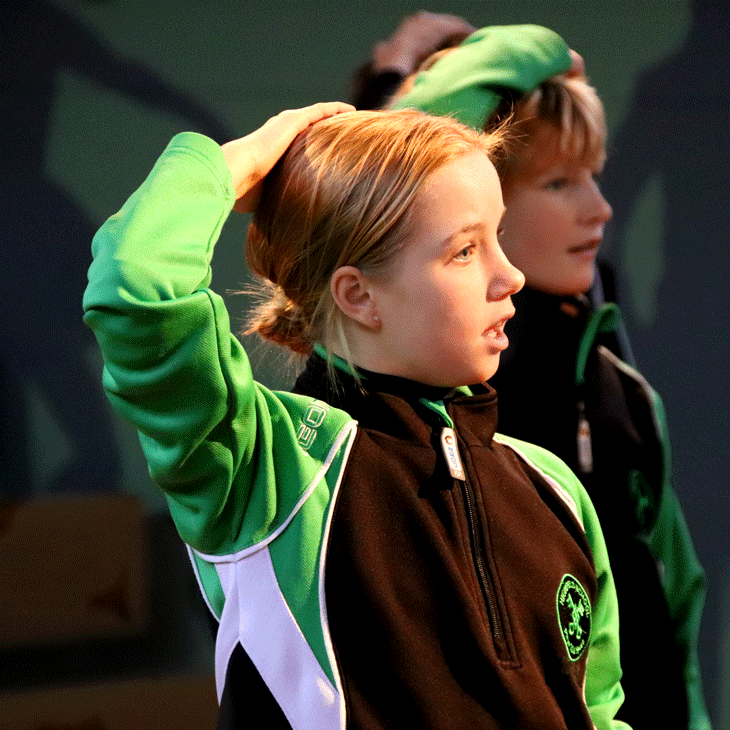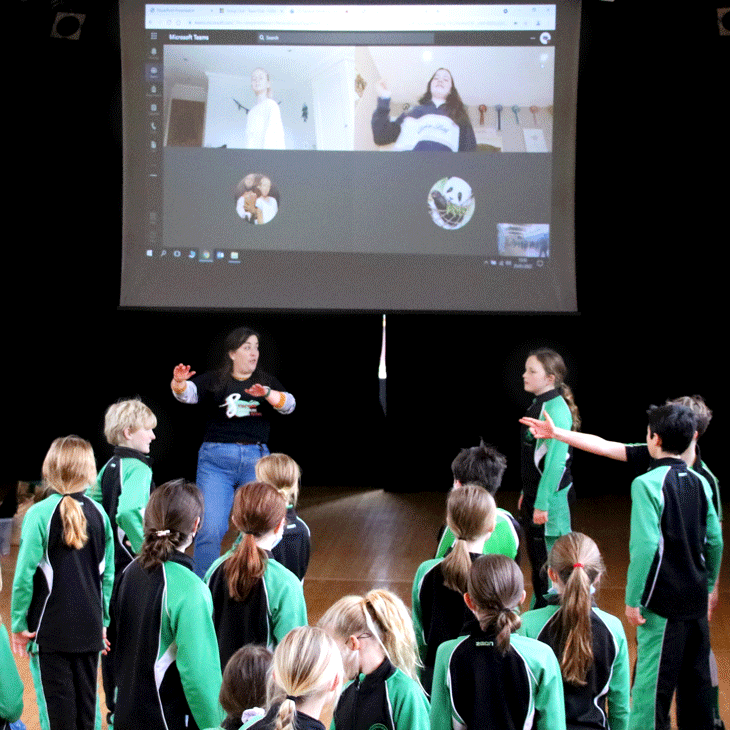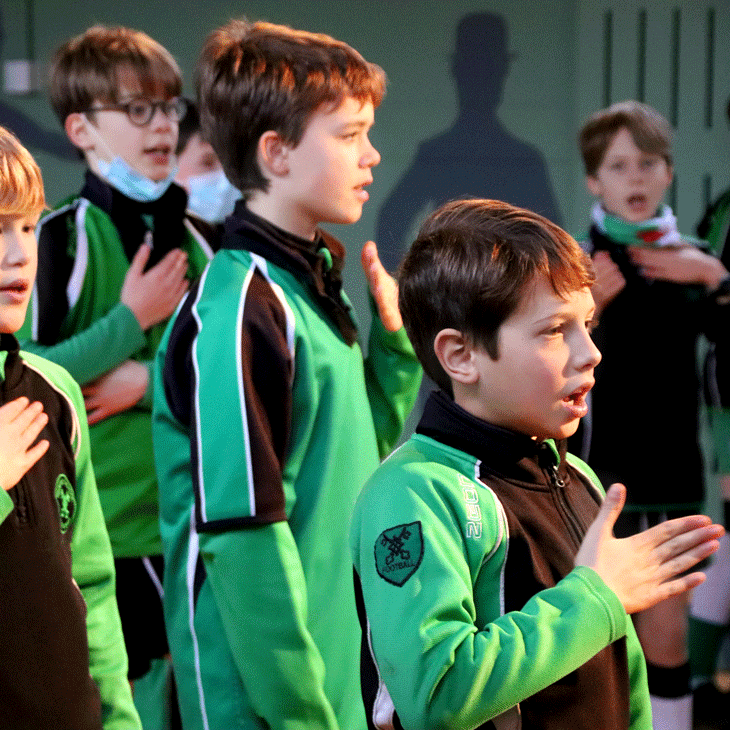 On 15th March, our talented cast of 35 pupils from Year 7 will perform Shakespeare's timeless tale of Romeo and Juliet, as part of the Shakespeare Schools Festival, at The Haymarket Theatre in Basingstoke. Every year, more than 200 schools perform one of the Bard's plays in professional theatres across the country to celebrate the incredible stories he wrote. Year 7's production of Romeo and Juliet takes place in the 1980s around the time of the fall of the Berlin Wall, which marked the moment in history when East Germany and West Germany were finally reunited. The Year 7 'wall' represents the barrier that our two families face and marks the backdrop of the play. Earlier this week, the young thespians welcomed Ffion Williams from The Coram Shakespeare Schools Festival, who led our talented Year 7 cast of Romeo and Juliet in a two-hour workshop, focusing on voice projection, top tips and scene development. And, thanks to modern technology, no-one missed out as the six pupils who are currently isolating at home managed to join the session via Teams; sharing their knowledge, insight and taking part in character exercises. Ffion shared her four top tips of landing the line, entering and exiting in character, coming down stage and sharing with the audience by cheating your feet. The group then got to grips with the Capulets' party scene, exploring different ways of focussing the action and drawing focus with movement and dialogue. The whole cast had a fantastic afternoon and with their production less than seven weeks away, they can't wait to tread the boards.
Sarah Baird, Head of Drama
Year 8 Set The Scene For Macbeth Studies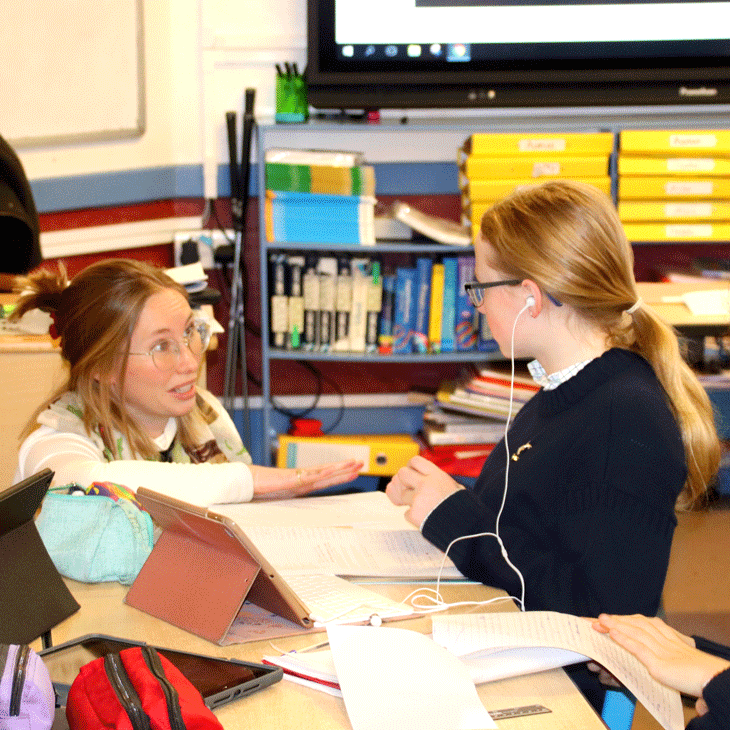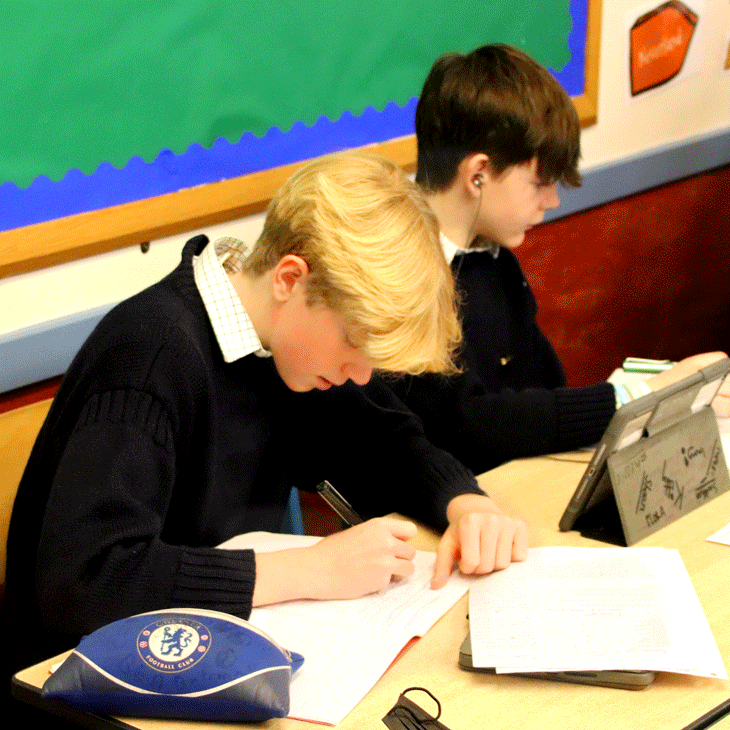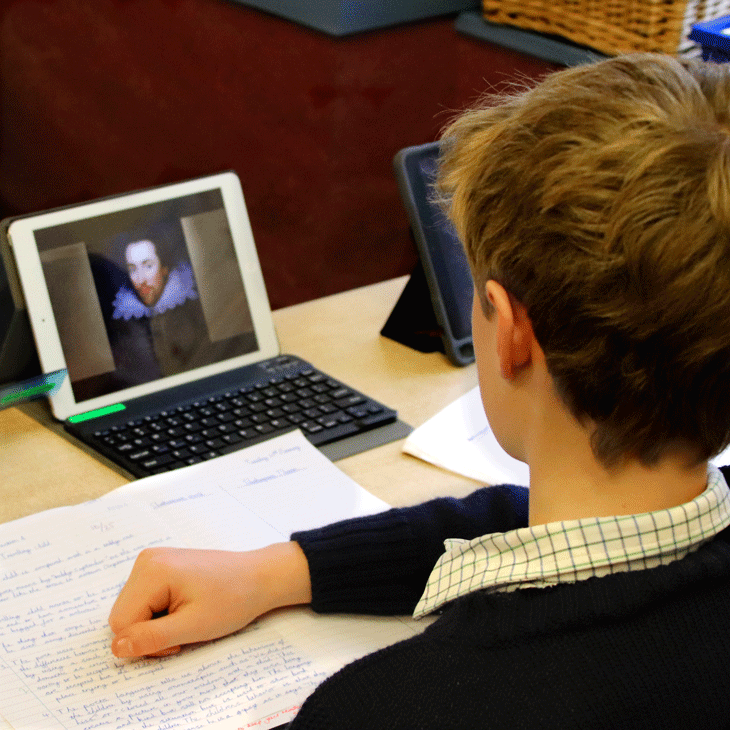 "A drum, a drum; Macbeth doth come"
This week, in English, Year 8 have also enjoyed exploring the world of Shakespeare. While Mrs Aubrey-Thomas led individual conferences with pupils on their examination efforts, 8.2a began to research the world in which Shakespeare lived and the mechanics of the theatres that his plays were performed in. Accessing the assignment through Microsoft Teams and embarking on their research through their iPads, the class uncovered some of the main themes that circulate Shakespeare's works from the context of Elizabethan and Jacobean life. These included the supernatural, religious beliefs, royalty and destiny. Pupils also discovered that Shakespeare's Globe would have been an open-air venue, seating would have been tiered based on wealth, class and status and was designed to be a playhouse and therefore a place for spectators to play. Through this lens, 8.2a will go onto study Macbeth, considering it on three levels: as royal entertainment, as a moral lesson and as poetry.
Flora Aubrey-Thomas, Year 8 English Teacher