Here Comes Summer
26th April 2022
Nursery Hit The Ground Running At Start Of New Term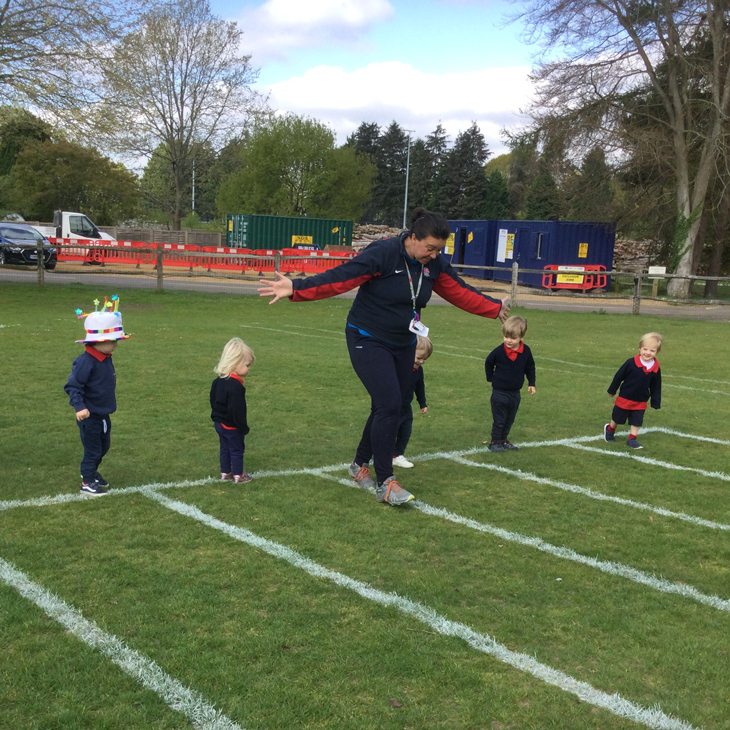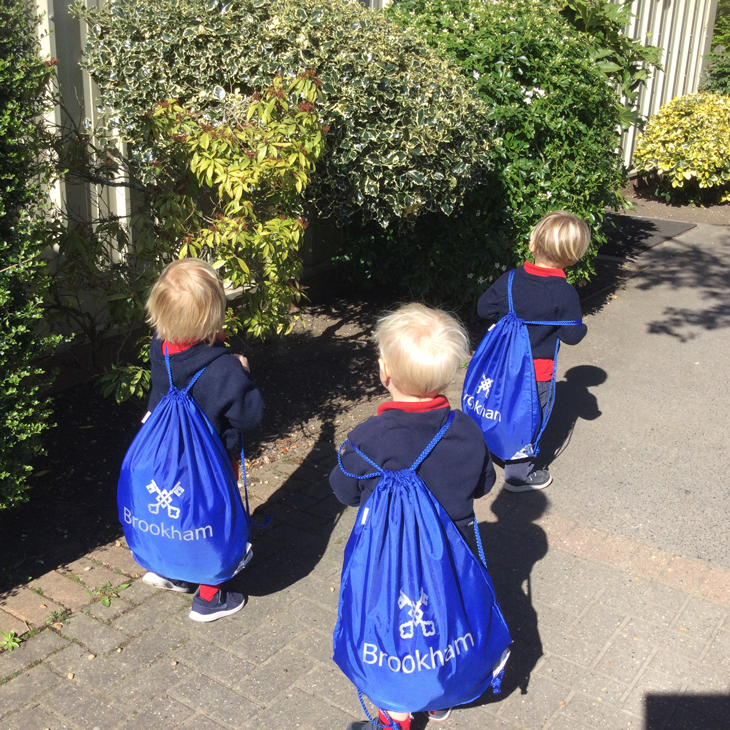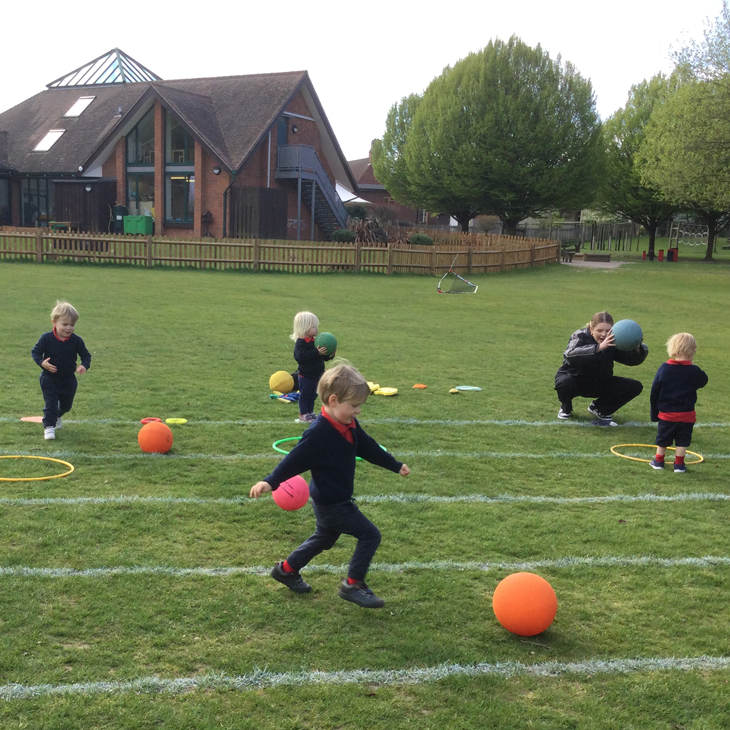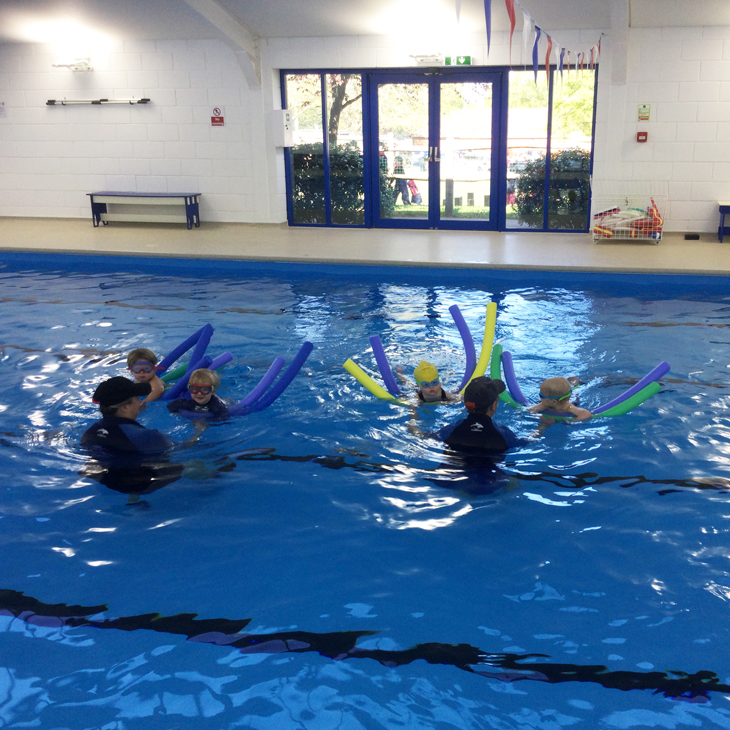 On your marks, get set, grow! The Summer Term has started with a bang. The children have picked up where they left off before the Easter break and thrown themselves  into their learning with incredible vigour. In The Den, the children are continually learning through play, with each and every child  reaching for and successfully achieving individual goals – and we couldn't be more proud of all their achievements throughout the year so far.
We regularly head outside to further develop our learning powers and this term sees the start of the long-awaited athletics season. Listening intently to Mrs Redgrave's instructions, the children took to the neatly-marked lanes to hone their running and throwing skills. And for a first attempt, they really were incredible!
After their successful session on the field, the children enjoyed their first swim of the new term and splashed their way happily through the water. Using puppy paws to propel themselves to their desired destination the children collected ducks along the way. For some, this was their first swimming lesson at Brookham, but they didn't let nerves get in their way as they challenged themselves physically and mentally by taking the plunge; doubtless inspired by their more experienced, courageous peers.
We couldn't end the week without doing one of the things that we love the most – planting sunflower seeds at Forest School. The kind-hearted children will care for them, water them and monitor their growth over the coming weeks.
Penny Hodnett, Nursery Class Teacher
Caring Reception Revel In Nurturing Natural Habitat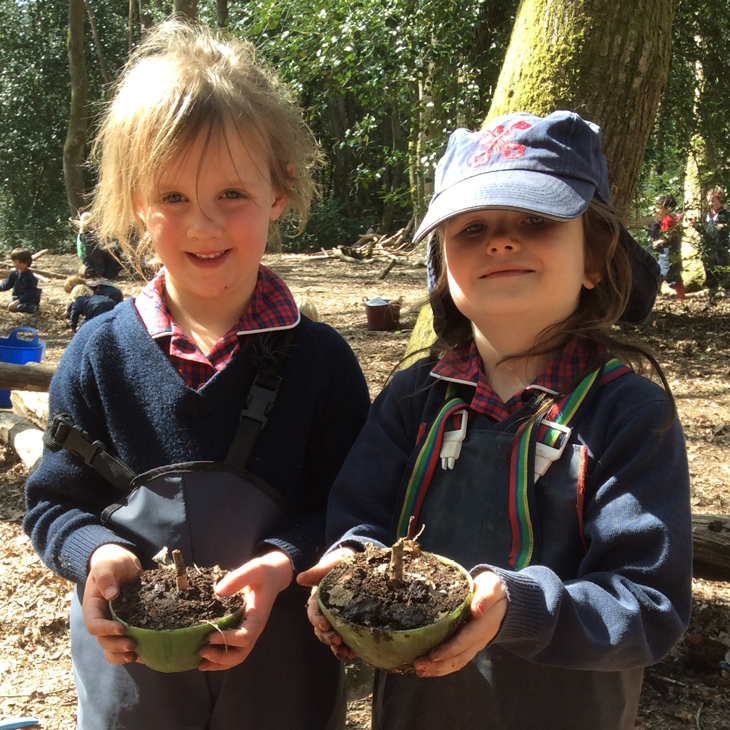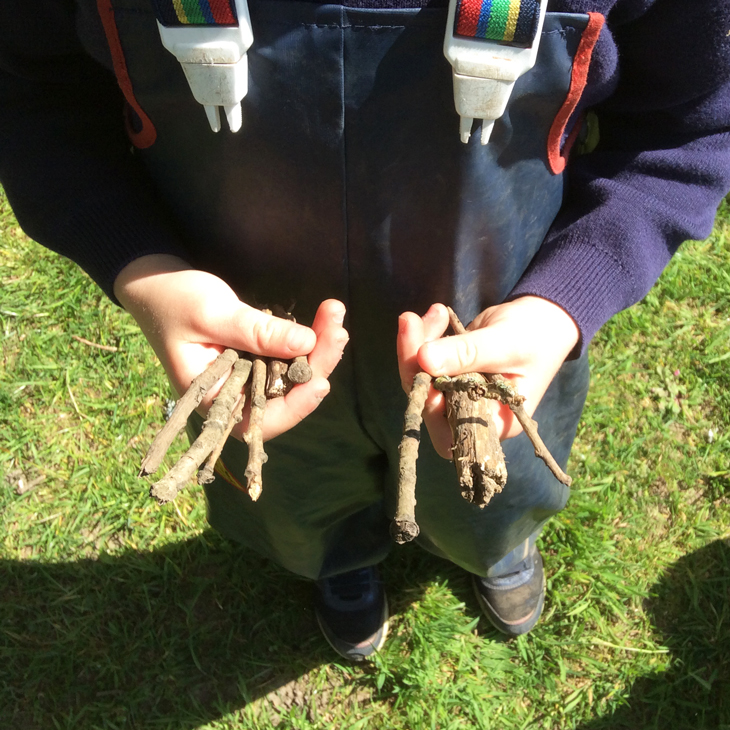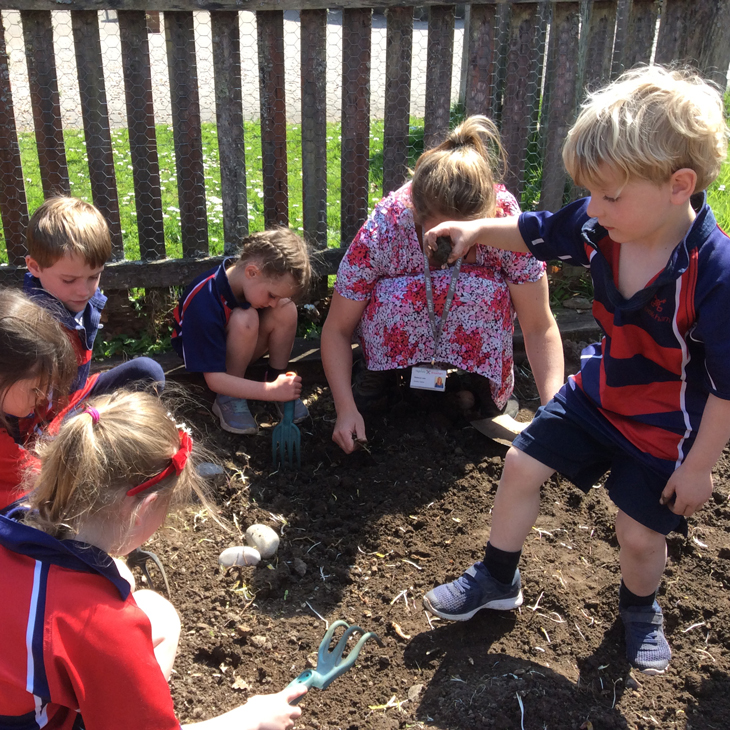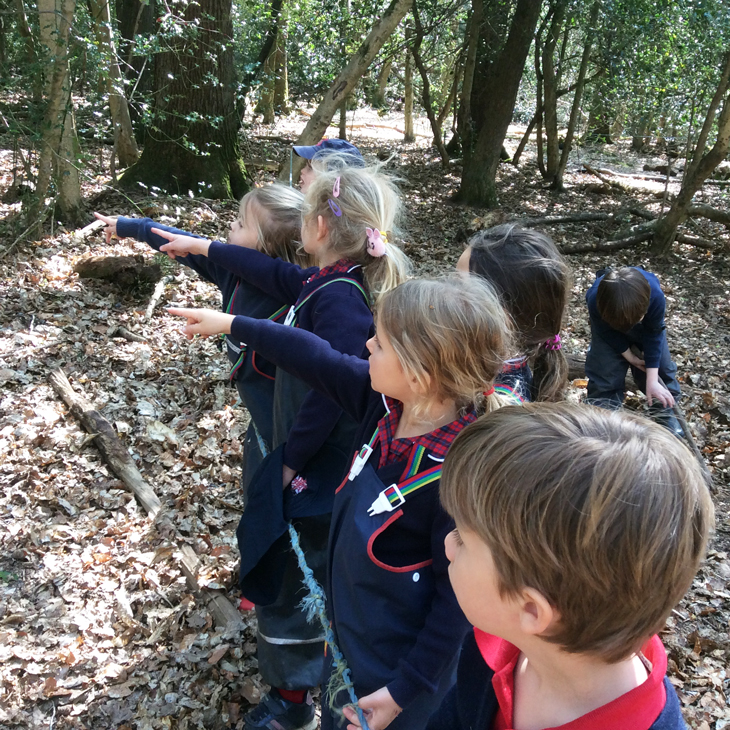 Reception children returned to school full of enthusiasm and with a real bounce in their step. They have taken full advantage of our wonderful grounds, using the ample natural resources at their disposal in all areas of learning. The children enjoyed maths in the dappled sunlight under the shelter of the beloved grandfather tree, which guards Forest School. Given the responsibility of choosing their own resources, the inquisitive children worked with their learning partners to explore the halving of numbers, and the relationship this has in relation to doubling. Meanwhile, the current literacy topic kicked off with an incredibly rare sighting of a small creature in a pointy hat running through Forest School. Eager eyes feverishly searched the surrounding area but she had disappeared. Undeterred, it was decided that if we collaborated and wrote a special 'Reception magic spell', incorporating everyone's rhyming words, something magical might just happen. And much to the delight of the children, their spell worked and a brilliant book arrived the very next day – Room On The Broom! It's abundantly clear that the children don't need any encouragement to appreciate and immerse themselves into the natural world around them, but in honour of Earth Day, and to further develop the children's independence and responsibility, they eagerly planted their very own handmade 'seed bombs' and sunflower seeds that they will now look after. The Reception garden is really well loved and tended to and the levels of nurture and care the children have already shown augurs incredibly well for the life and growth of the new seeds and the subsequent wildlife they will attract.
Rebecca Lane, Reception Class Teacher
Year 1 Have The Measure Of Mathematical Language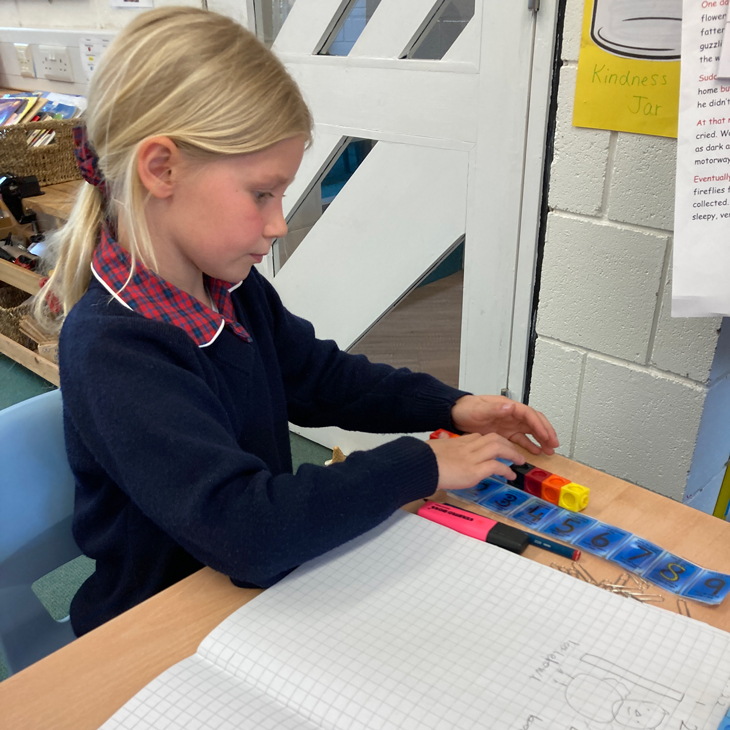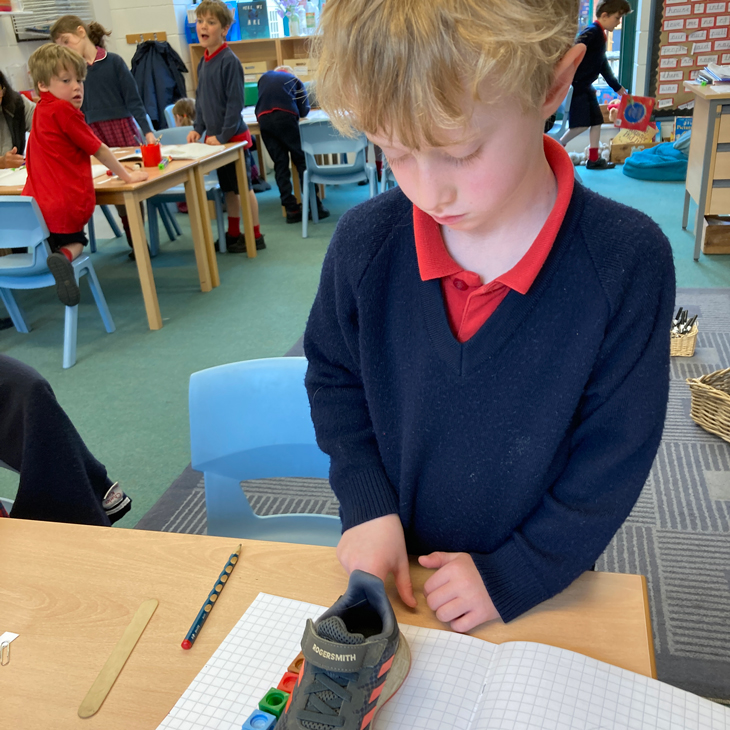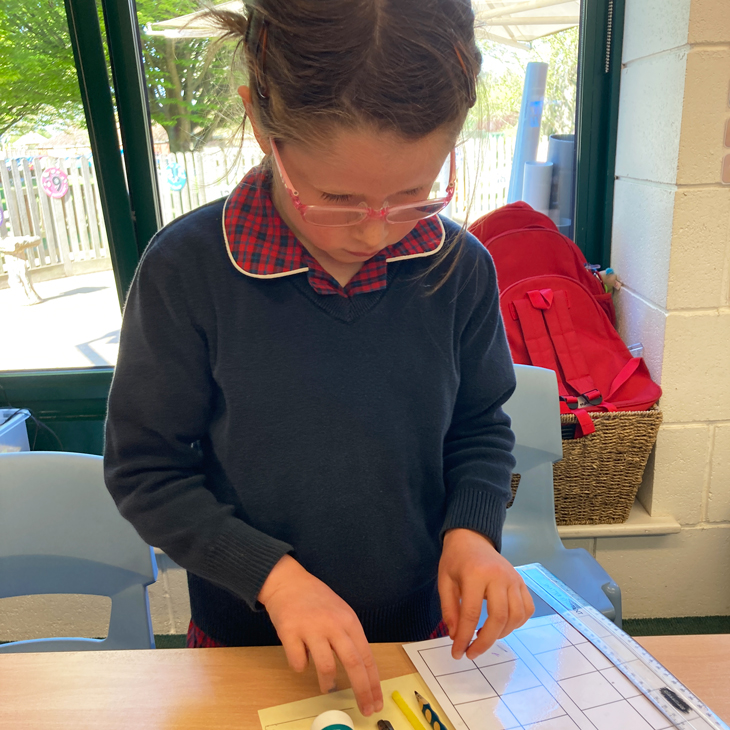 Year 1 have been using mathematical language to compare the length of a variety of different objects inside and outside the classroom. The children have made links across their learning and proudly used the words 'longest' and 'shortest' to describe the sticks that they collected in Forest School and the words 'tallest' and 'shortest' to describe the plants that they have been growing in the garden. Most usefully, there was much debate as to which teacher in Y1 was the tallest and which was the shortest; information that is key when one of the rules at Forest School is to climb no higher than the teachers' shoulders! Keen to compare more accurately the lengths of their shoes and their respective heights, the children  quickly moved on to use standard units of measurement.  They wanted to ensure that comparisons were fair and quickly suggested that we first needed a common starting point and that any unit of measurement we used should be exactly the same. The children used paperclips, 20p coins, counters and pencil sharpeners to measure and compare the lengths of many different objects.  But they are still keen to know exactly which teacher is the tallest, given that it's tricky to measure people's heights in paperclips or 20p coins. What a great incentive to master comparing length using a ruler to measure!
Kathleen Salusbury, Year 1 Class Teacher
Legions Of Year 2 Help Recreate Roman Britain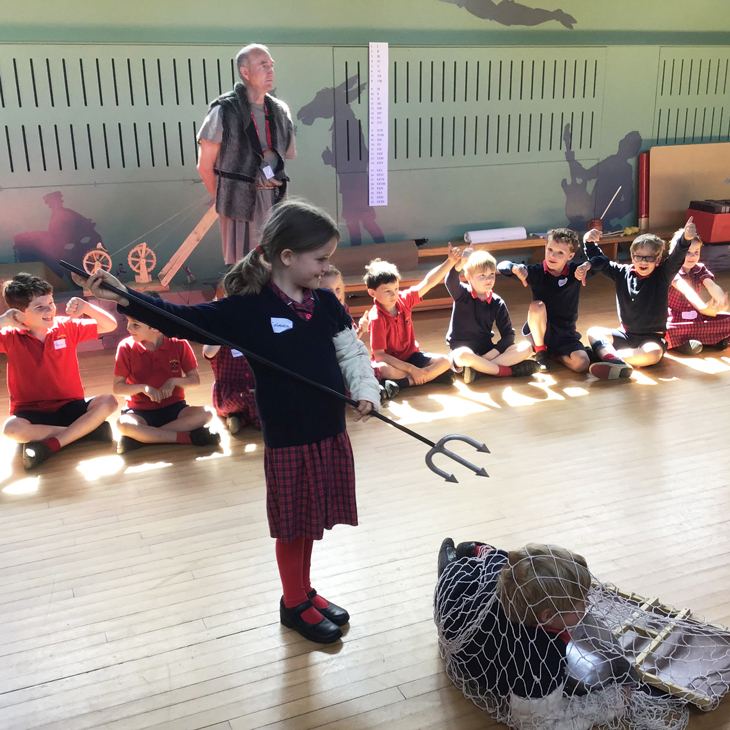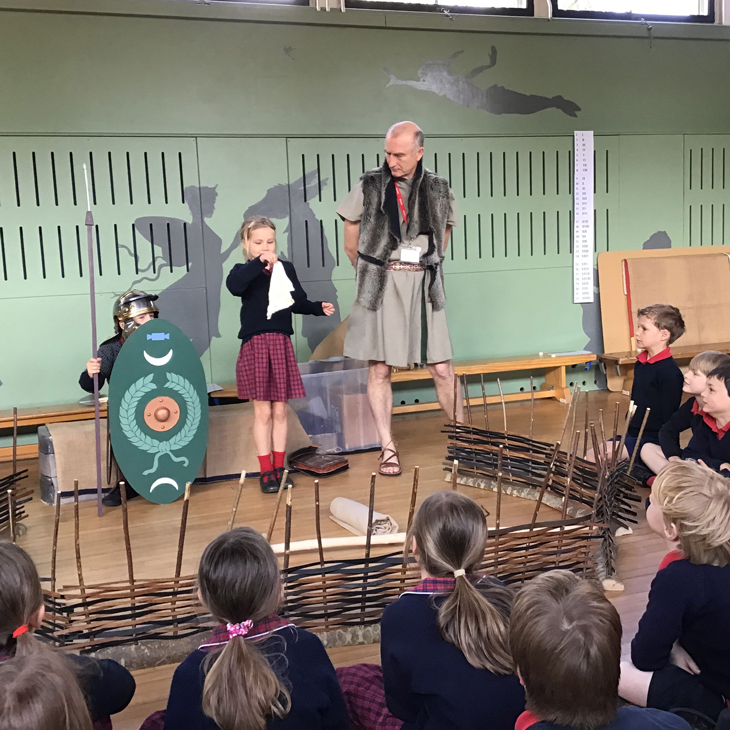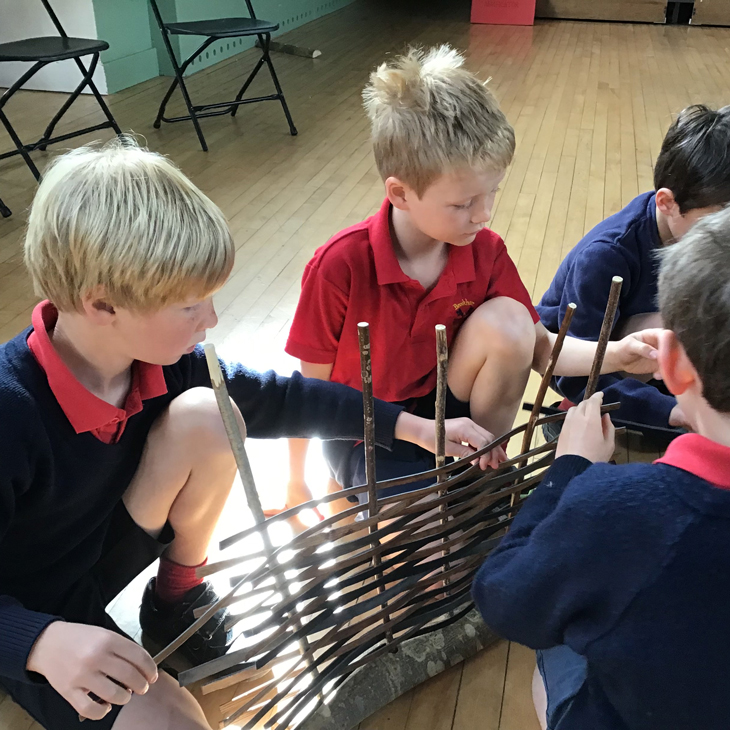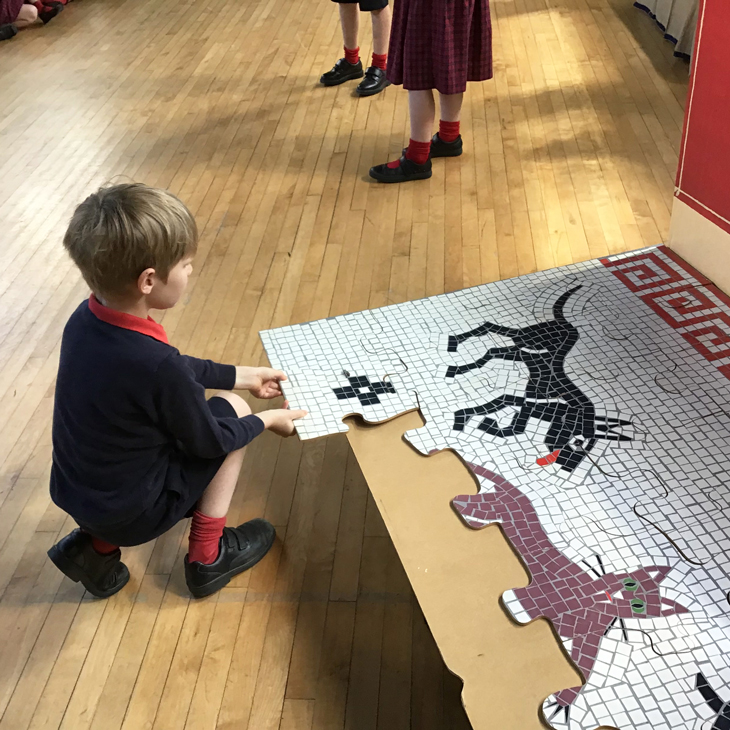 Year 2 travelled back in time this week to Roman times. Their familiar classrooms disappeared and they spent the entire day in Roman Britain, learning to lay a mosaic floor over a hypocaust, weave a protective fence, dress like a Roman soldier and build an arched bridge and a functioning aqueduct. The children even learned a little about gladiatorial combat, though we were most relieved that there were more thumbs up than down when the vanquished gladiator begged for mercy! Not only was this an excellent way to launch this term's Romans topic, but the children have been so inspired that they have been greeting teachers in Latin, writing their dates in Roman numerals and making connections between Spanish and Latin number names. They have even taken a virtual trip to Pompeii and are currently scheming and plotting ways to persuade Mrs Baber to let them take a school trip to climb Mount Vesuvius! Bona sunt venire…
Sophie Delacombe, Year 2 Class Teacher
Ewe Will Be Amazed By Year 3 Artwork!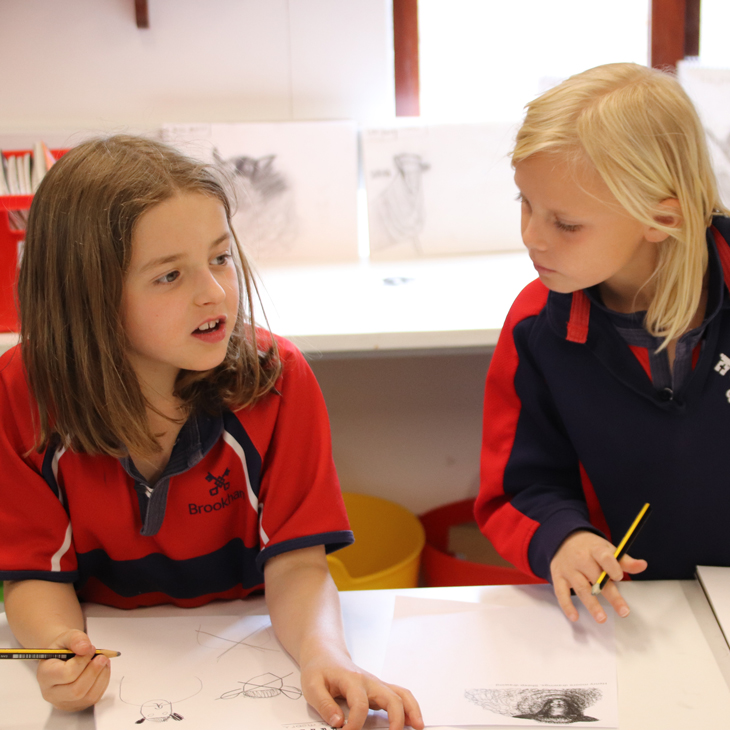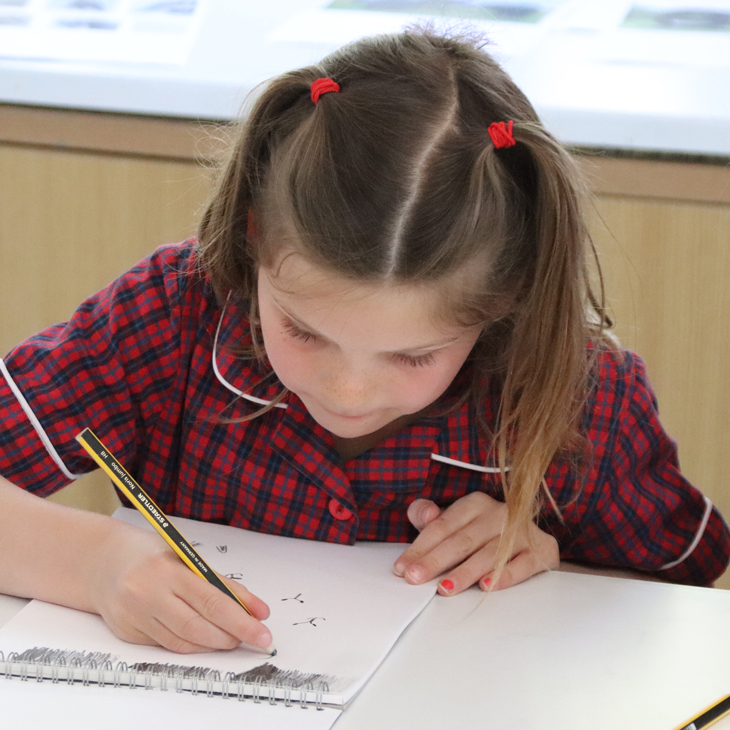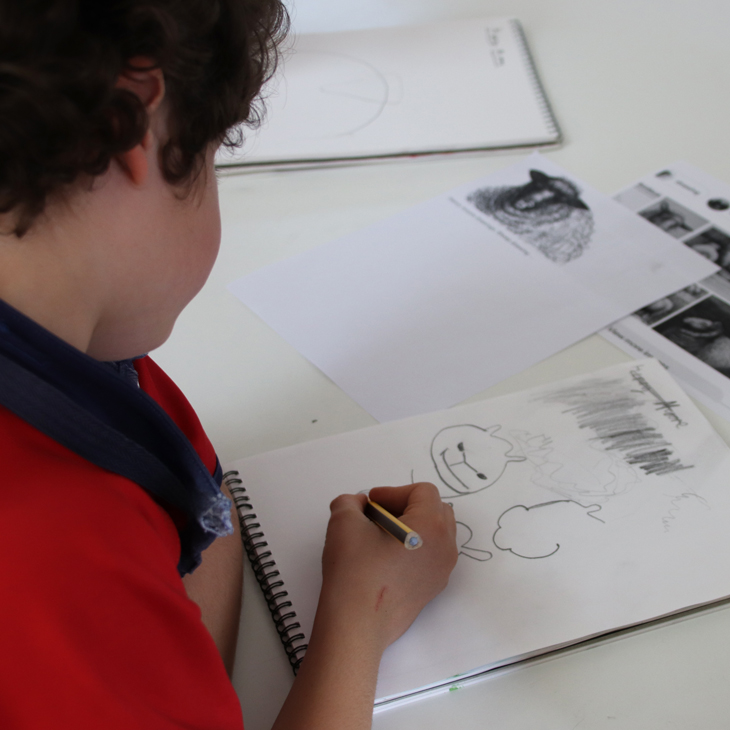 The children in Year 3 looked at various sculptures by the artist Henry Moore to give them some ideas for sketching. Moore's study of sheep, that led to his inspiration for the sculpture of 'a ewe and her lamb', seemed particularly appropriate for this time of year. The children began with some simple sketches in pencil, trying hard to copy the artist's unique style as they thought about shades and tones. Each of their drawings had its own character, and some definitely would not have looked out of place in a Wallace and Grommit movie! The sketches produced by the Year 3 children will ultimately help decorate the Highfield Hen, which the Year 8 art scholars are currently working on and which will form part of the Haslemere Hen community arts project.
Kim Martin, Year 3 Art & DT Teacher
Year 4 In Fine Voice Ahead Of Summer Play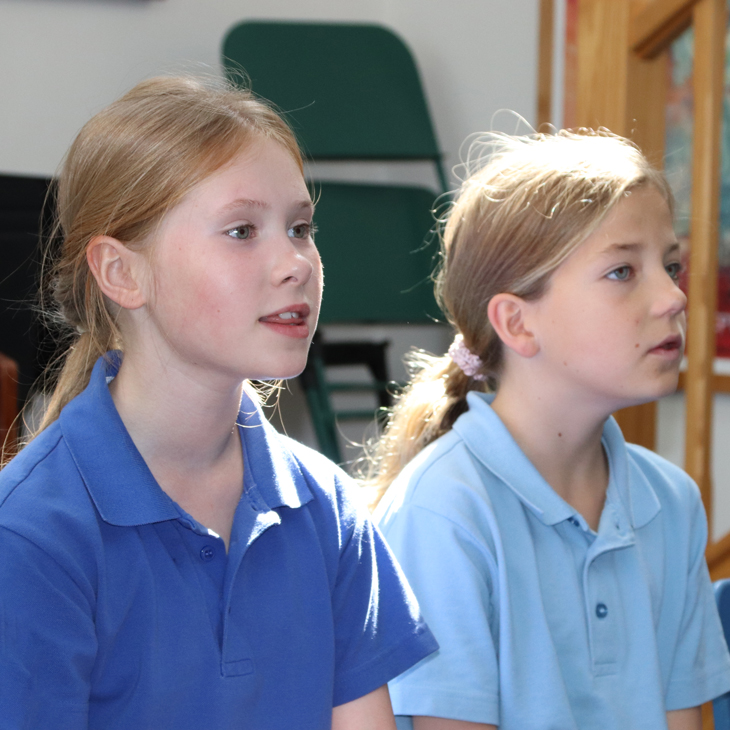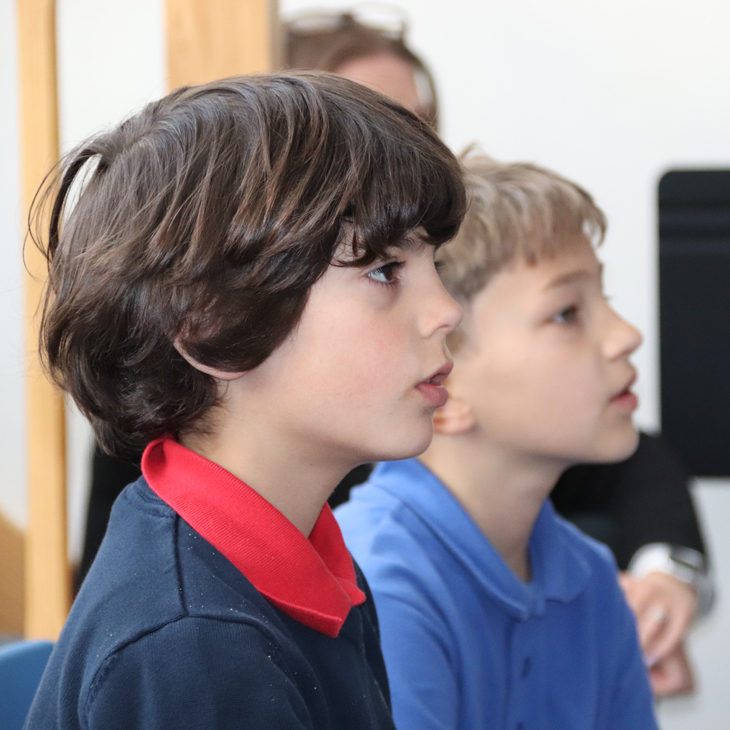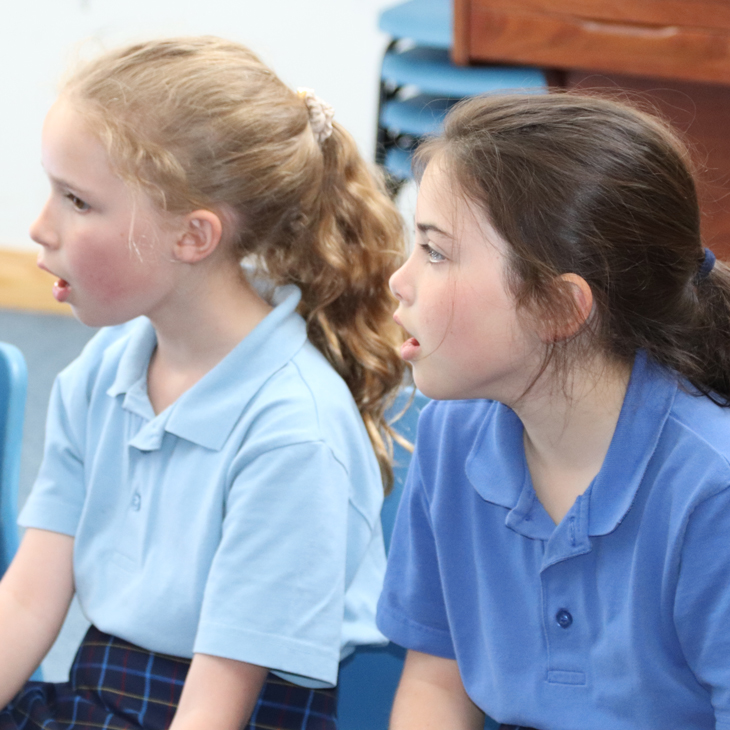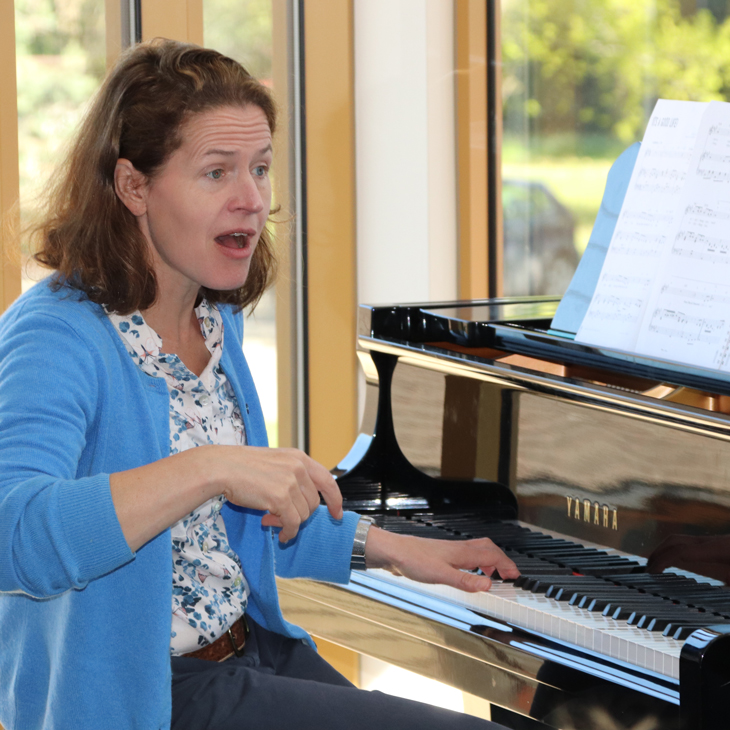 Preparations are under way for the Year 4 production of Peter Pan at the end of term and this week in their music lessons the children began learning the songs associated with the story. The word for the week was 'harmony'. In music, the definition is 'notes that sound together to create a pleasing effect'. Naturally, it translates across into other settings, be they artistic or social. Up until now, the children have mostly been singing a single melodic line, so adding extra lines brings the challenge of complexity but a much more rewarding result.  Year 4 proved themselves more than capable of rising to the challenge and were in fine voice.
Mary Hall, Year 4 Music Teacher
Diligent Year 5 Solving The Mathematics Puzzle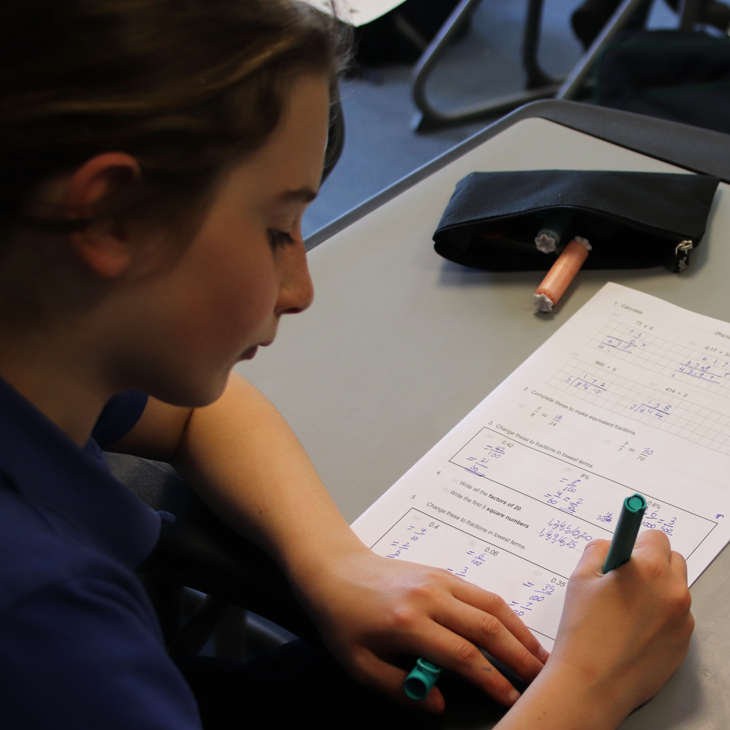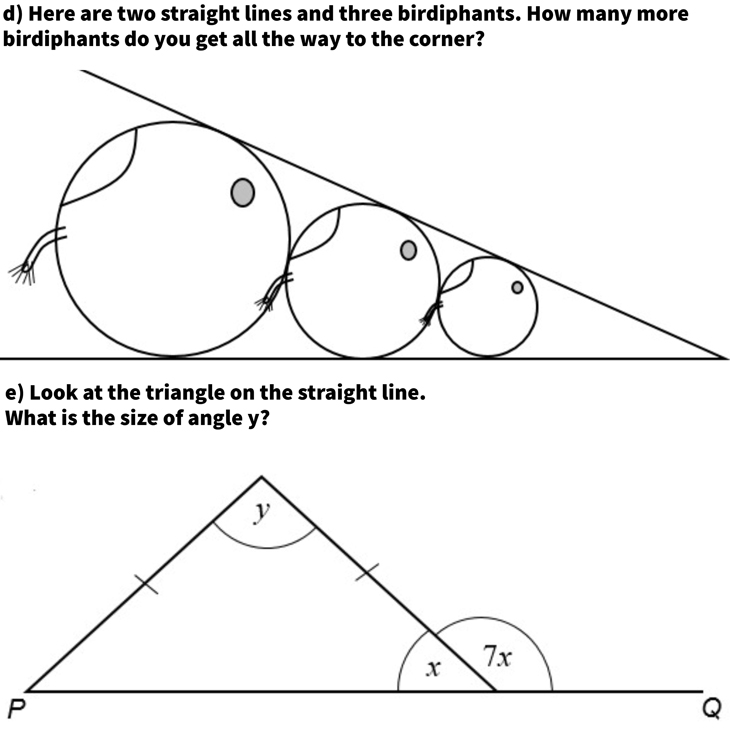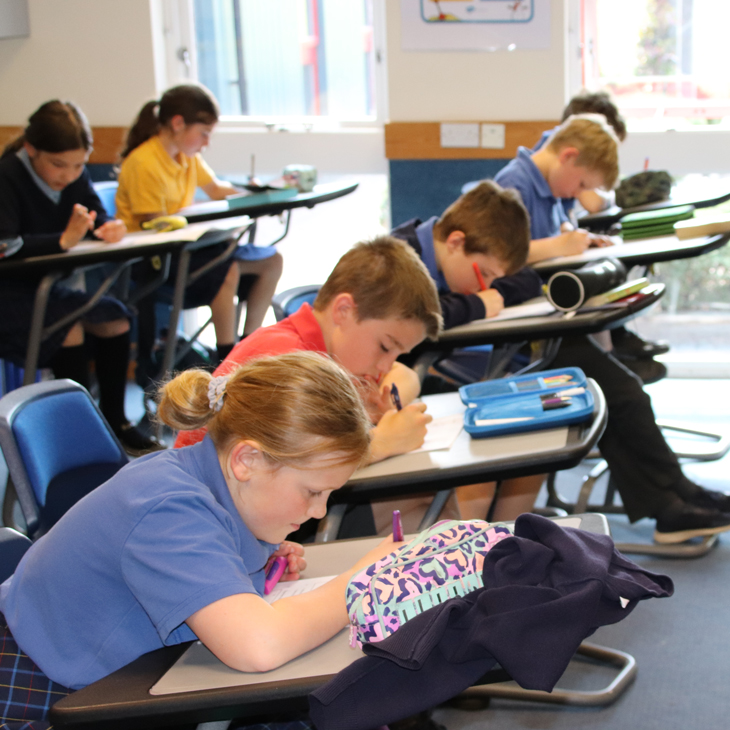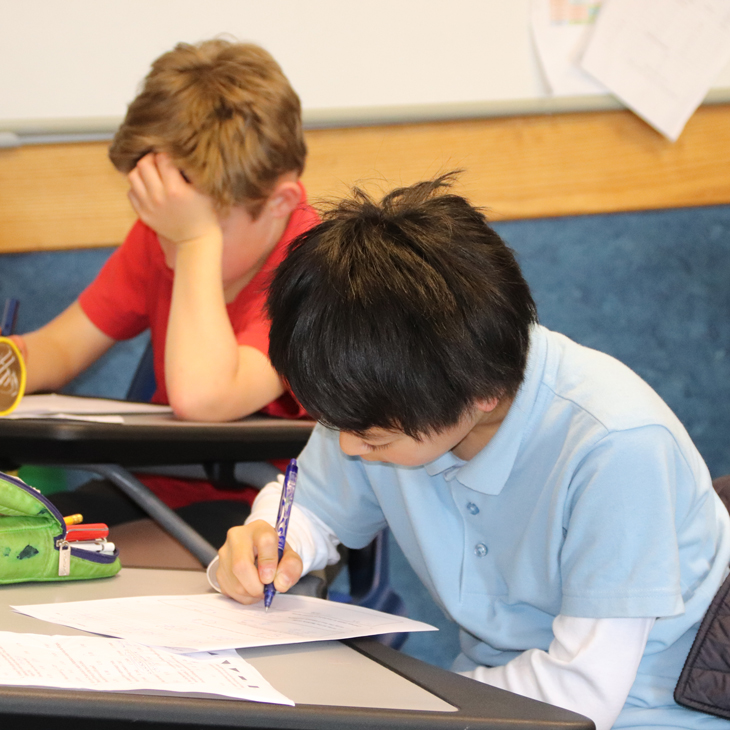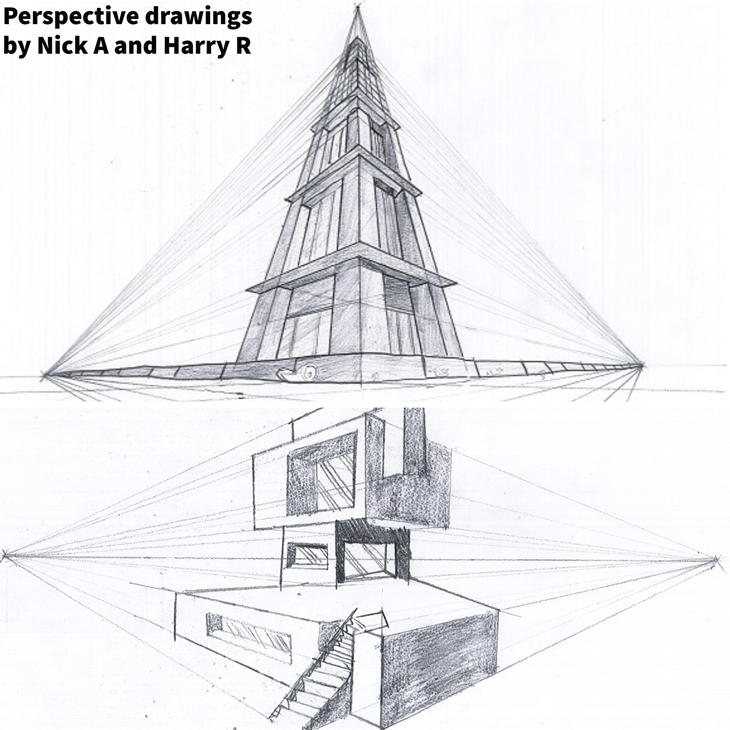 The Year 5s have made tremendous progress with a broad range of maths topics this year, building sound foundations from fractions to metric units, angles to symmetry, and decimals to prime numbers and word problems. Those who are fluent, with secure understanding, have the opportunity to be extended and challenged with such things as perspective drawing and algebra and binary problems and puzzles. And, soon, some children will attempt the UK Maths Challenge, which is not only a national competition but will pit the Year 5 children against the best mathematicians in Year 6, Year 7 and Year 8. We have some exceptionally enthusiastic and well-motivated  children in Year 5 and their mathematics is really taking off.
Patrick Davies, Head of Maths
No Bones Of Contention For Year 6 Scientists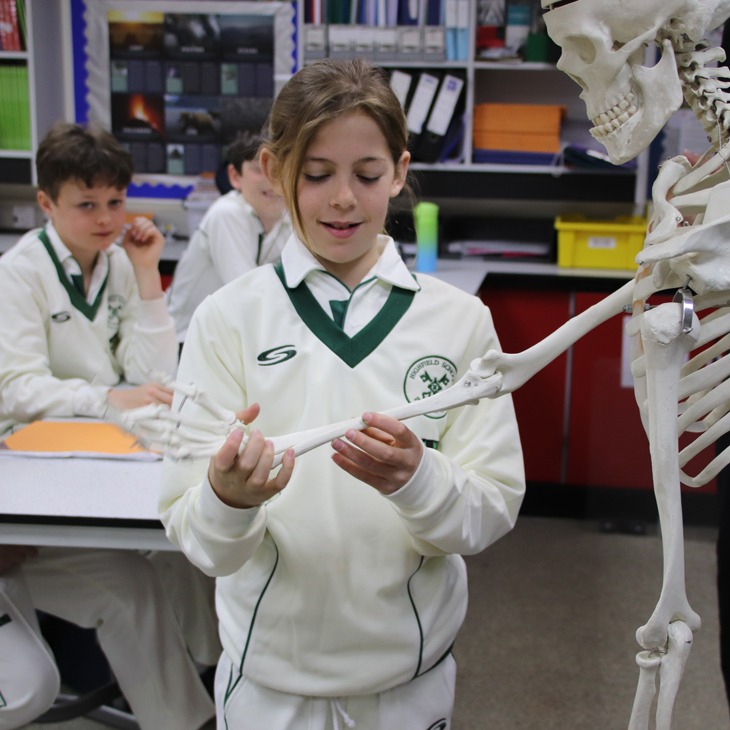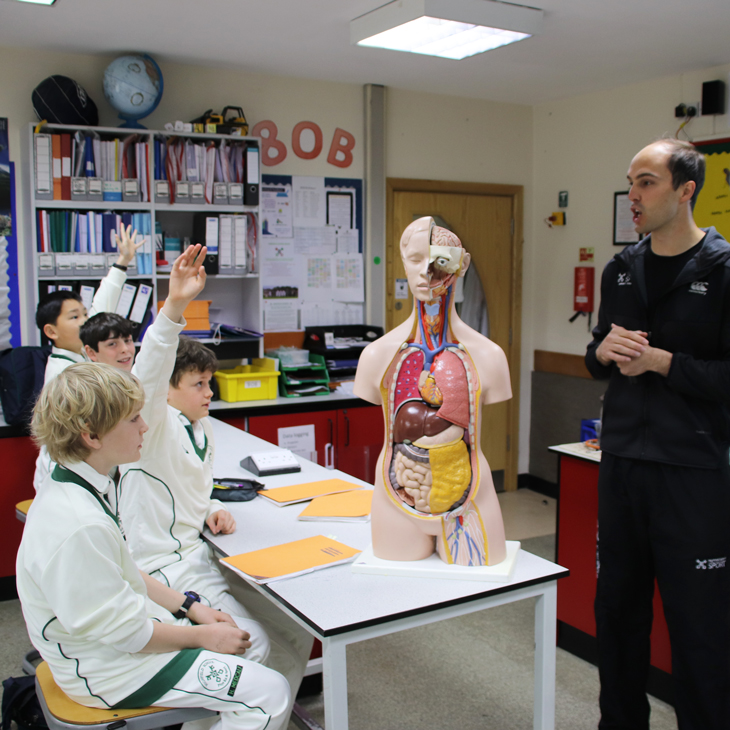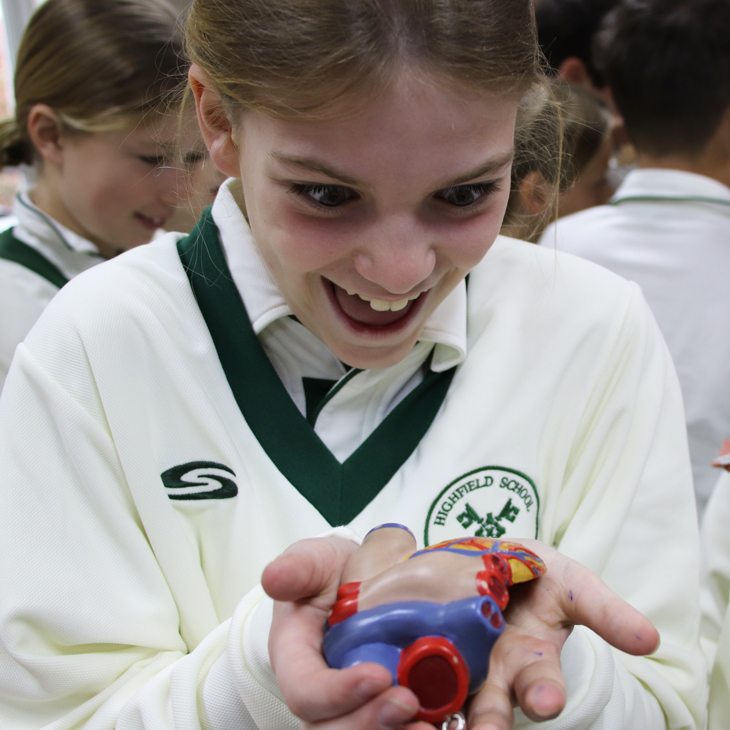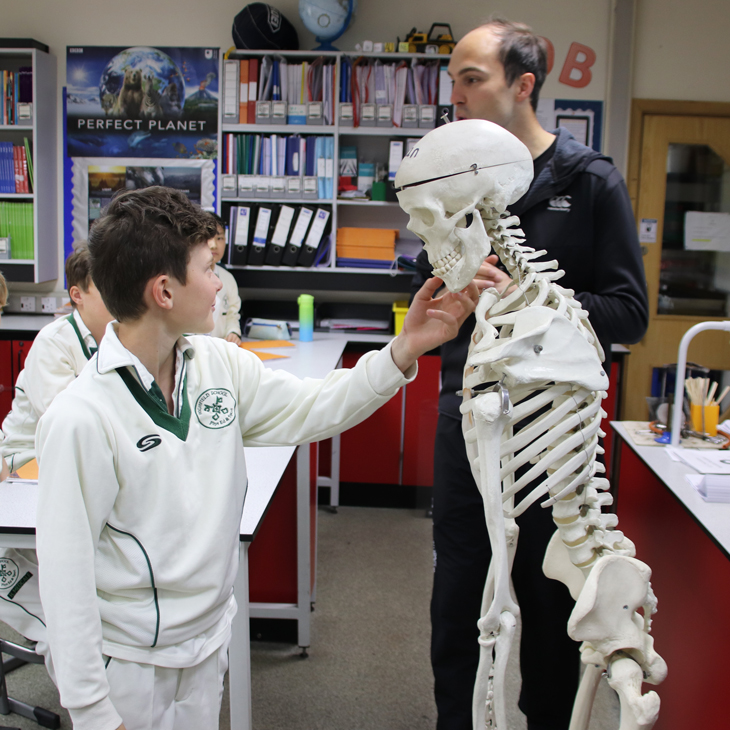 Year 6 have been busy probing the intricate workings of the human body in Science. The young biologists gained an in-depth understanding of the human skeleton, the respiratory system, the circulatory system and the digestive system. Central to their learning this week was 'Stan the Skeleton' who hung around to enable the children to study the wide variety of bones that make up our skeletons. They also had the chance to look at our model human, complete with the different organs that can be found within our bodies. Year 6 have been incredibly intrigued and inquisitive and, after some extensive research, have learned a lot of new facts about the workings of the human body, including the effects of smoking. As well as learning about the perils of smoking, the children were given the opportunity to voice their findings in front of their classmates in order to help build their confidence in public speaking.
Oli Backhouse, Year 6 Science Teacher
Spectators Warmed By Spirited Year 7 In Chilly Season Openers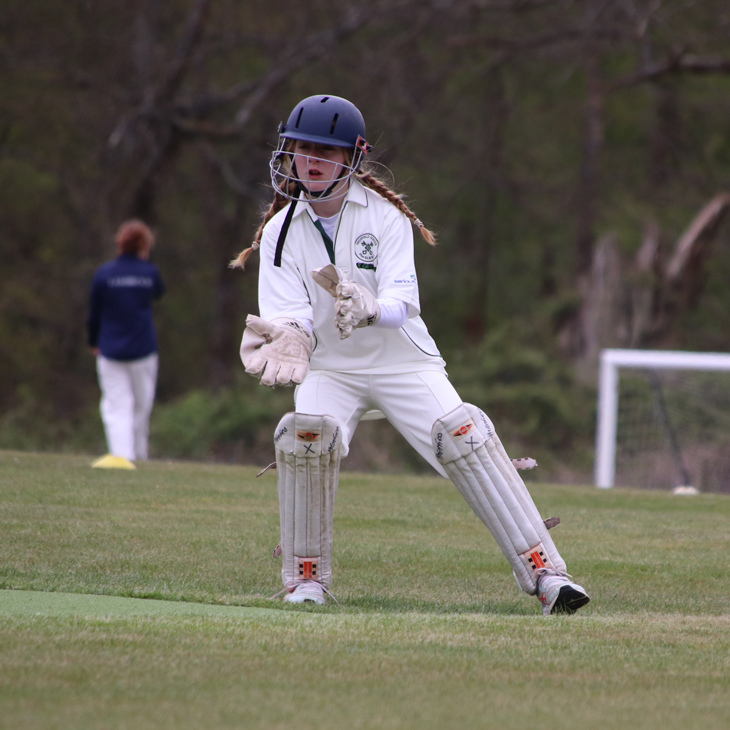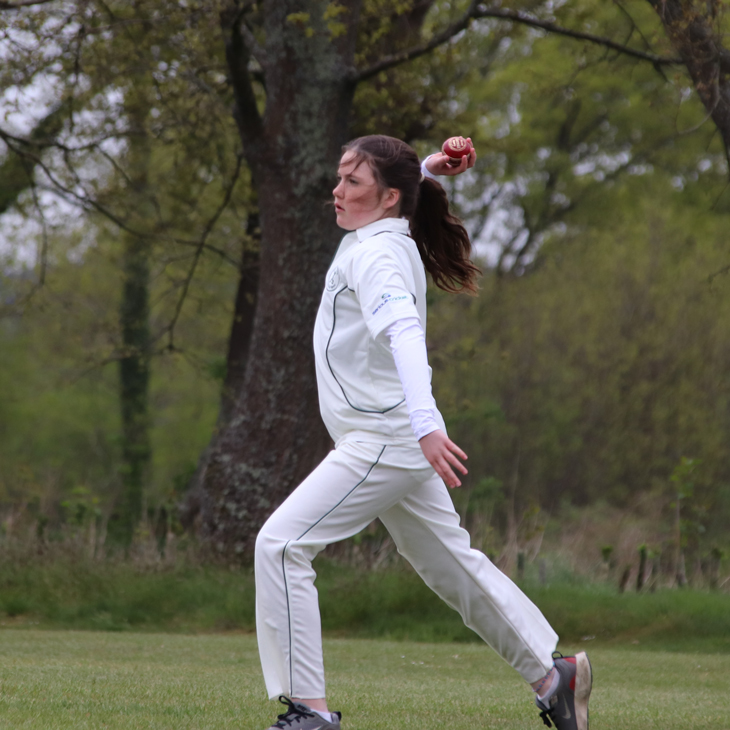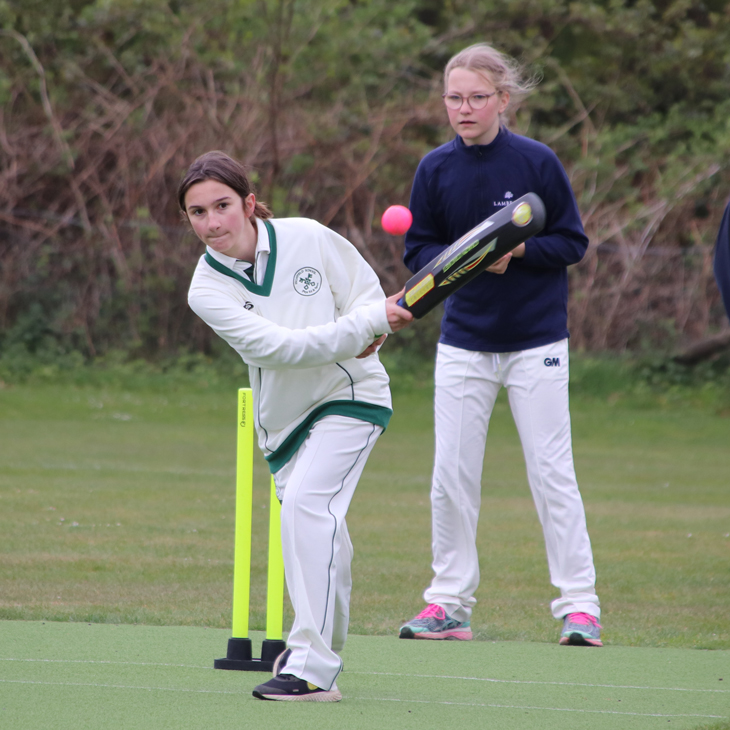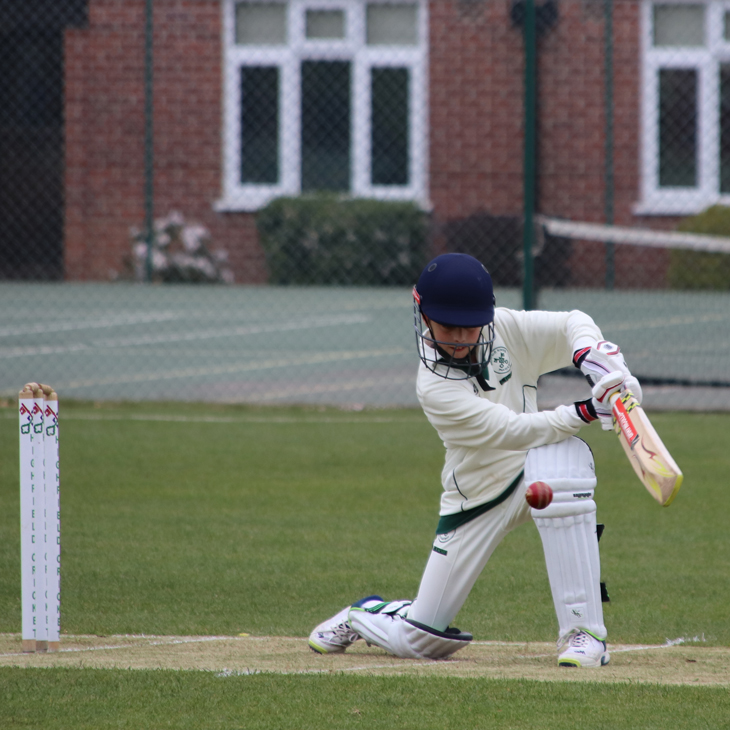 It may not have quite been cricket weather but those who ventured over to Hesselmann's Pitch would have seen a proper game of cricket for the first ever girls' U12A hard ball Twenty20 match. Both teams played with positivity and a real determination to demonstrate the skills they had been practising in their lessons since the start of the Summer Term. Rosie G took on wicket-keeping duties and made numerous fine stops over the course of the innings while every other member of the team got to bowl at least one over. Most bowled two. Edie W, Dee Dee S and Annabel H were Highfield's tidiest bowlers, with Edie and Sophia S both clean bowling rival batters. Poppy O also bagged a wicket after Tallulah B took a superb catch. When Highfield batted, Tallulah and Sam L both scored 17 runs and were retired out to give other girls a chance with the bat. Sam L scored two boundaries and Emilia D one, with the latter perhaps a little unlucky that her innings was cut short by a superb caught and bowled by one of the Lambrook girls. Those who didn't get much of a chance with the bat will be up at the top of the order next week and there are plenty of fixtures to look forward to over the course of the season. While the result didn't go Highfield's way, the match itself was a great success with all players, umpires and spectators enjoying the game. Over on Chapel Field, a boys' 2nd XI side made up largely of U12 cricketers took to the field to face a strong Lambrook team. Chilly conditions did little to dispel enthusiasm and, despite losing the toss, Highfield made a competitive start with the bat. George E defended his wicket with gusto and kept at bay some surprisingly sharp Lambrook bowling while others played more expansively around him. Variable bounce was the order of the day (to be expected at this stage of the season) and all batters fought hard to squeeze out the runs in challenging conditions. Highfield's innings ended on 69, a competitive total. Freddie S and Monty L bowled tightly at the start of the Lambrook innings and quickly picked up wickets, but some excellent middle-order batting from the visitors set the foundation for Lambrook to squeak home. All in all, this was an excellent overall team performance and one that lays the foundations for what should be a successful season. Meanwhile, the girls' U12Bs had an excellent start to the season against Lambrook, with some phenomenal batting and excellent fielding. The team played pairs cricket with an incrediball which ensured a fast paced and upbeat match. Highfield batted first and got off to a flier with some excellent hitting and brave running between the wickets which paid off handsomely to the tune of 257 runs. Buoyed by the big score, Breanna took an incredible catch to put Lambrook under pressure. But despite Highfield's best efforts in the field, the visitors proved just a touch too strong as they rattled up a winning 277 runs. It was a terrific match to start the new cricket season and the girls are already looking forward to continuing their good early form – hopefully with a little sunshine!
James Ridge, Peter Hesselmann & Miri Watson, Year 7 Cricket Coaches
Year 8 Linguists Gearing Up For Exams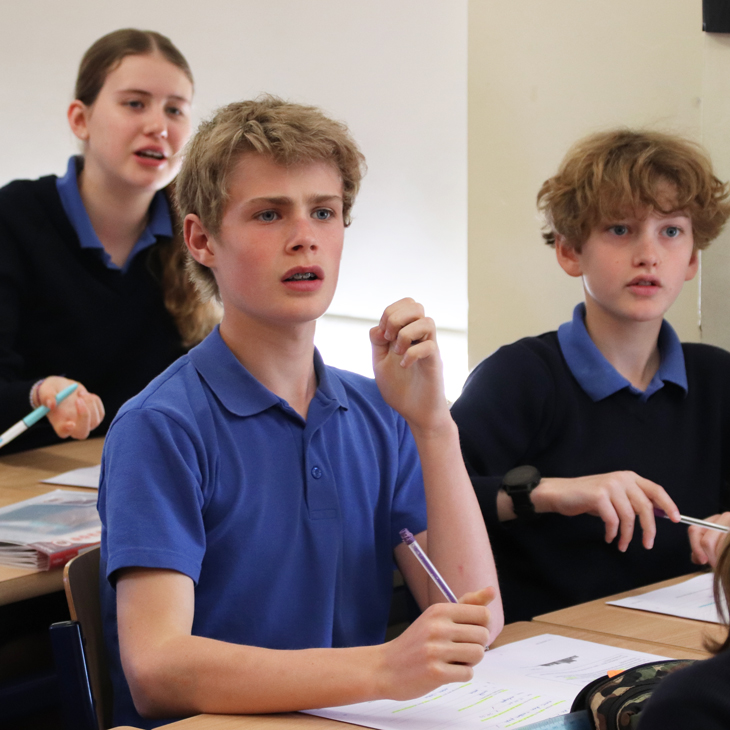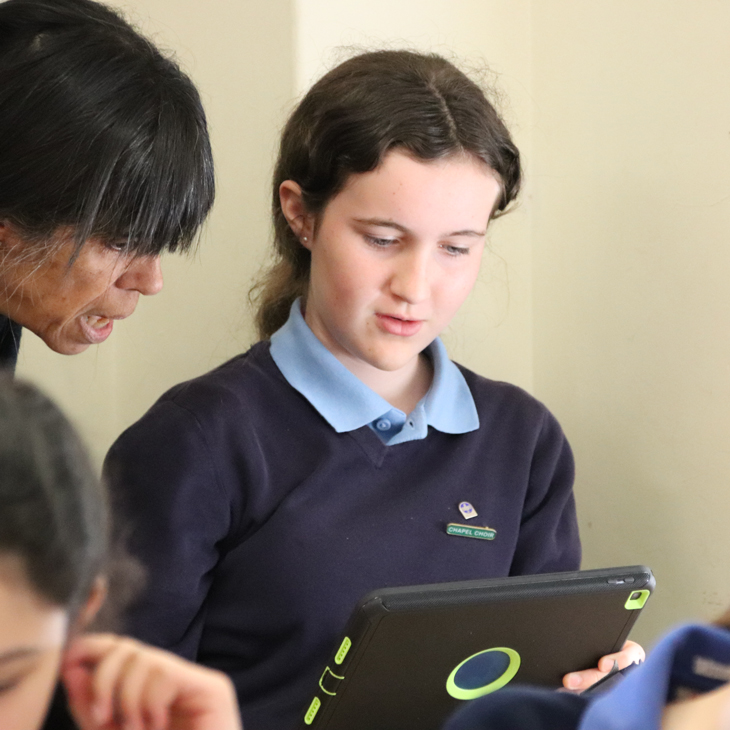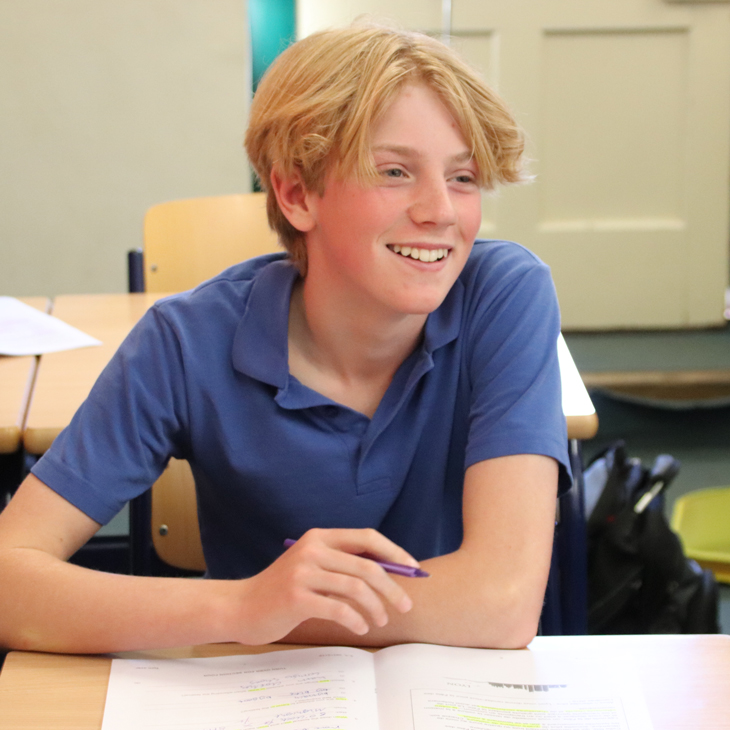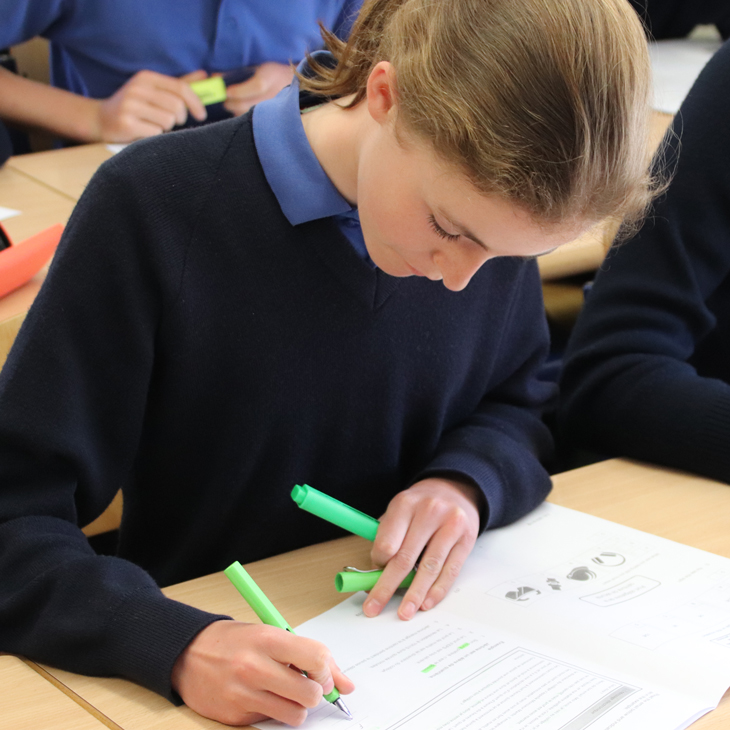 Year 8 are busily making their final preparations for Common Entrance or Scholarship exams or, for those who have completed their entrance exams, completing an exciting project on France. The air is abuzz with the anticipation of the imminent speaking and listening papers and presentations are being perfected – practised in every spare minute they have! As teachers, we recommend a little-and-often approach to learning vocabulary – perhaps a quick test in the way home in the car? We are proud of the progress Year 8 have made this year and they seem sure to give a good showing in the final papers. Fantastisque, Year 8!
Helene Pidebois, Year 8 French Teacher