Nursery Show So Much More Than The Bear Essentials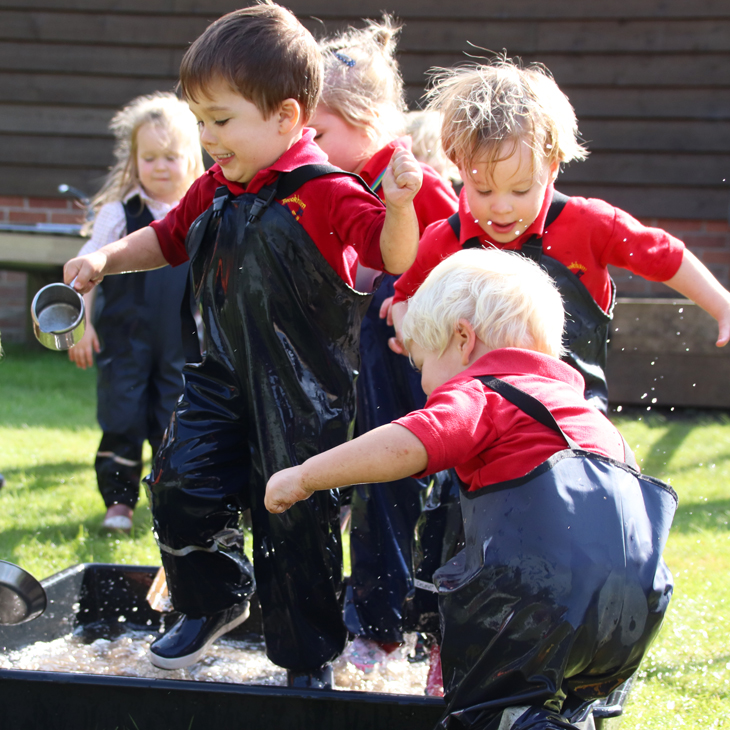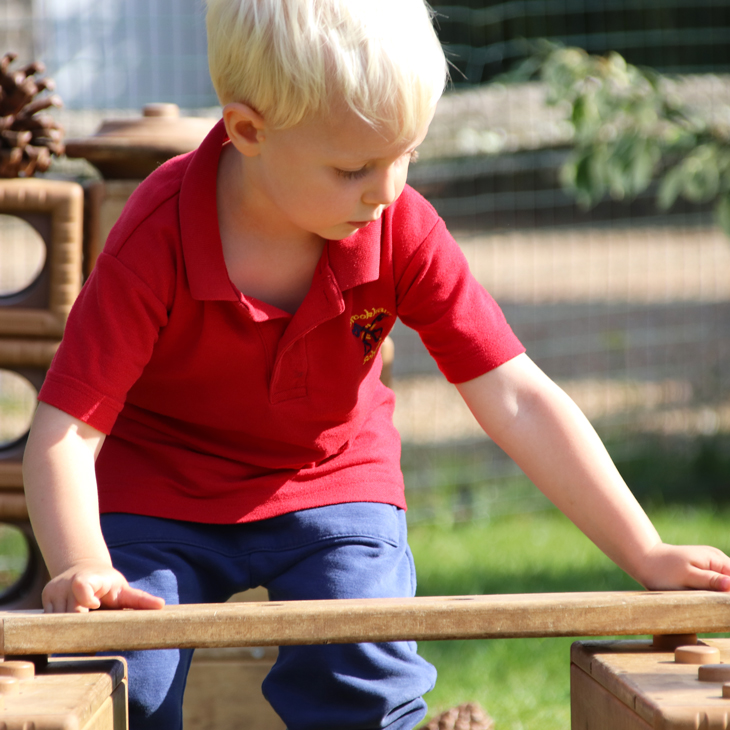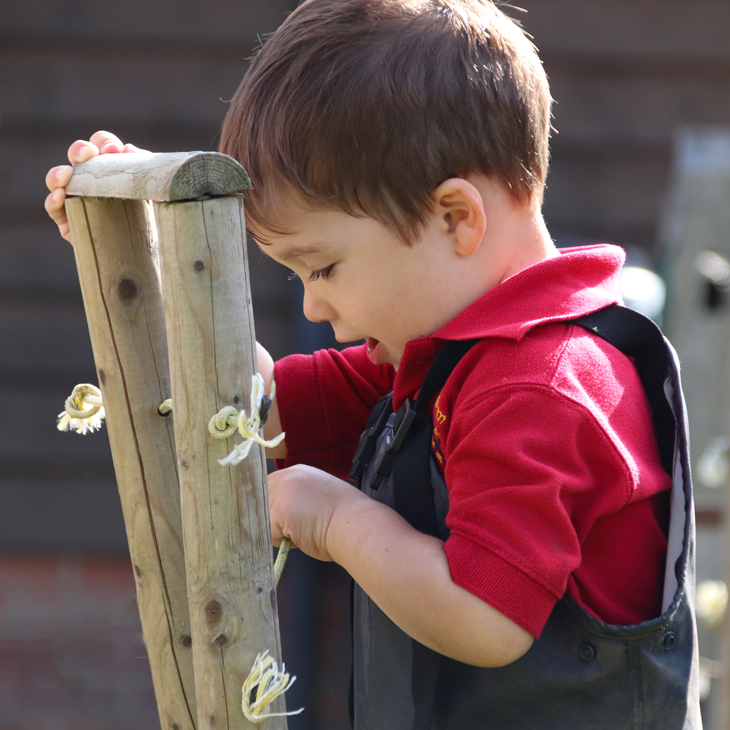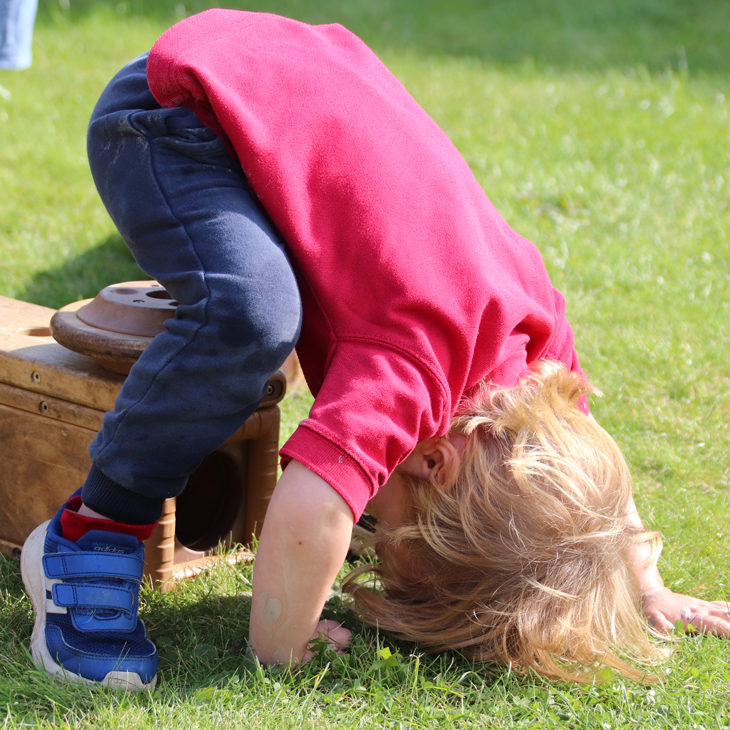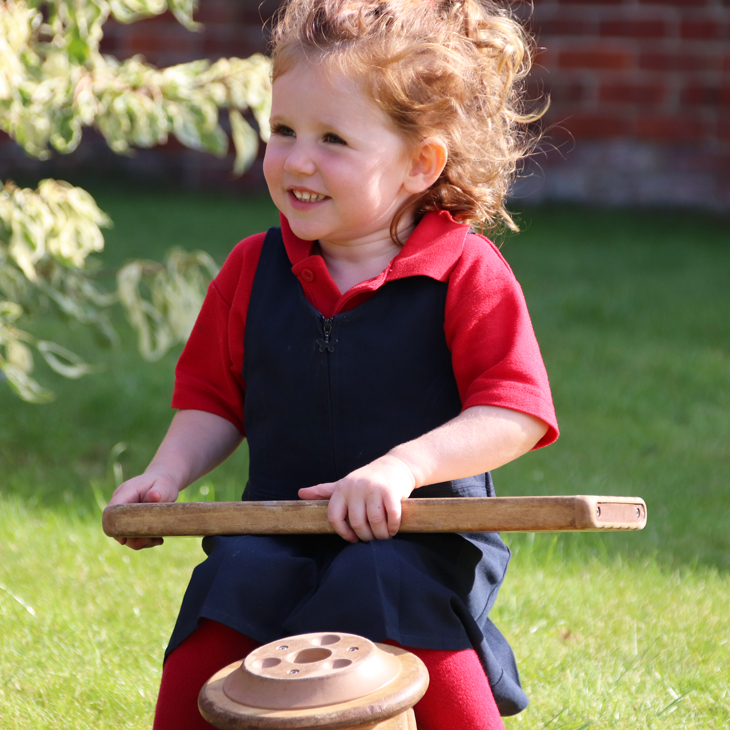 It was all systems go on Tuesday as the sun shone for the Nursery children's belated teddy bears' picnic. With beaming smiles, the little ones proudly welcomed their parents into their classrooms, eager to showcase all the fun and creative activities they've been involved with this term. Fuelled by a wonderful picnic, complete with sandwiches, a colourful fruit platter and adorable gingerbread men that the children had lovingly baked earlier in the day, the children happily chatted, laughed and played in the garden, making full use of the sandpit, water chute and wooden building blocks to their hearts' content.
Kerry Chapman, Nursery Class Teacher
Reception Sow The Seeds Of An Exciting Learning Journey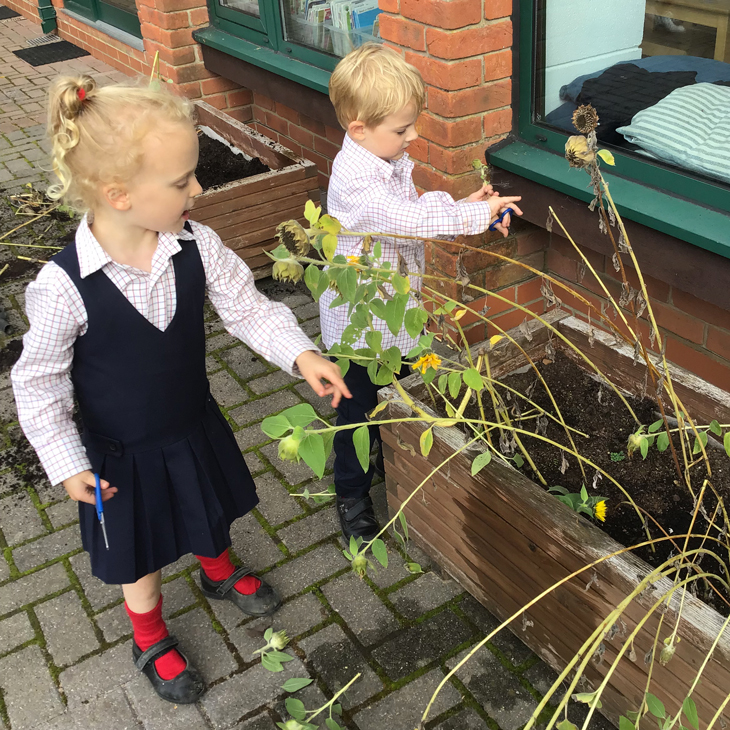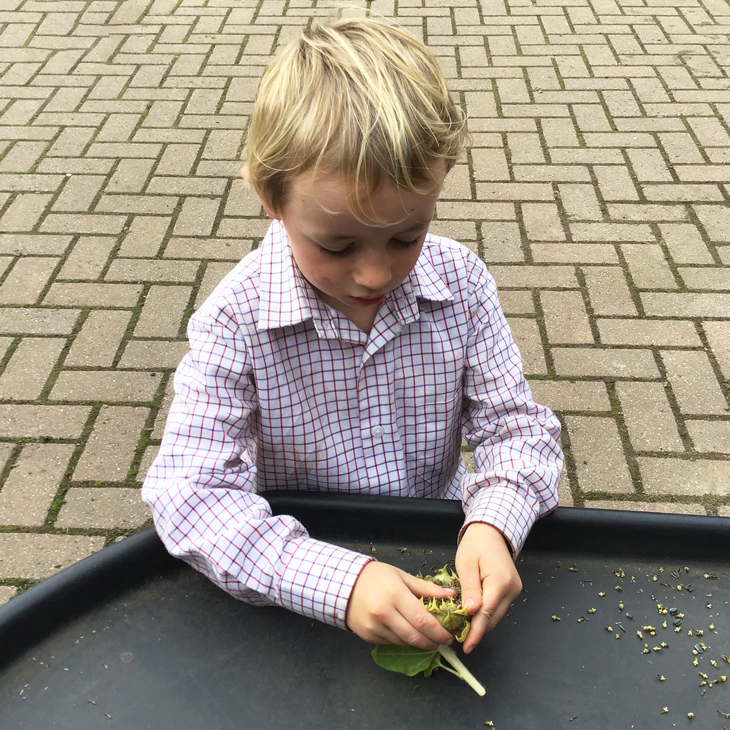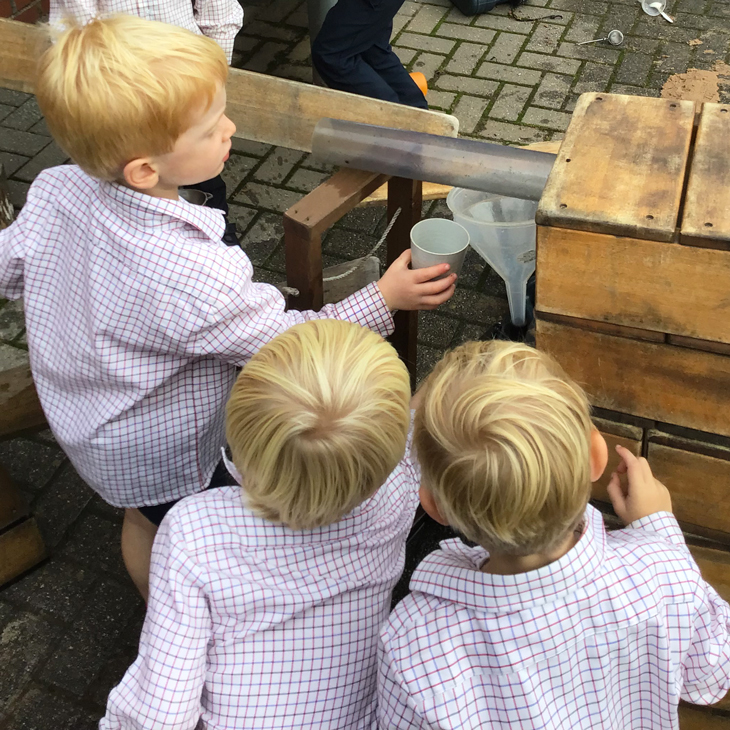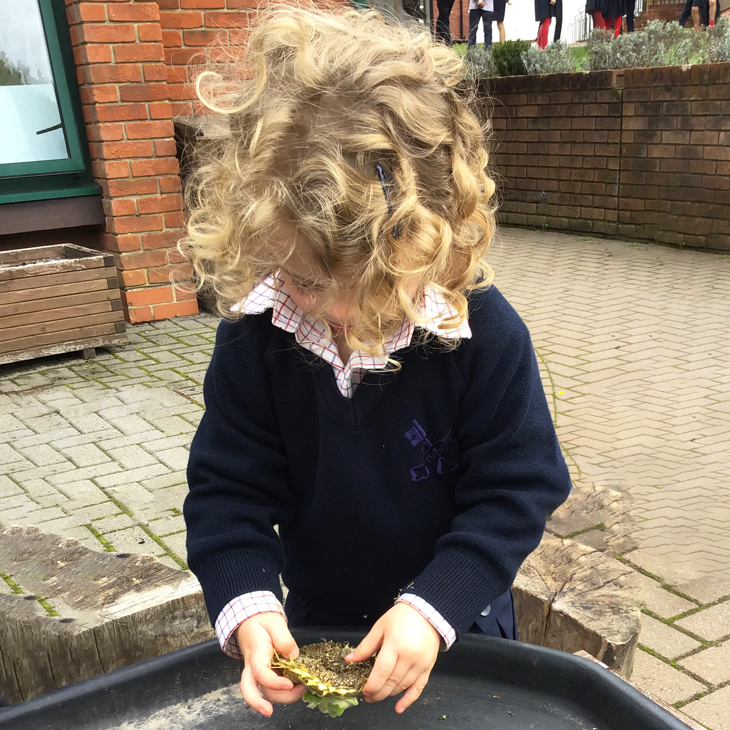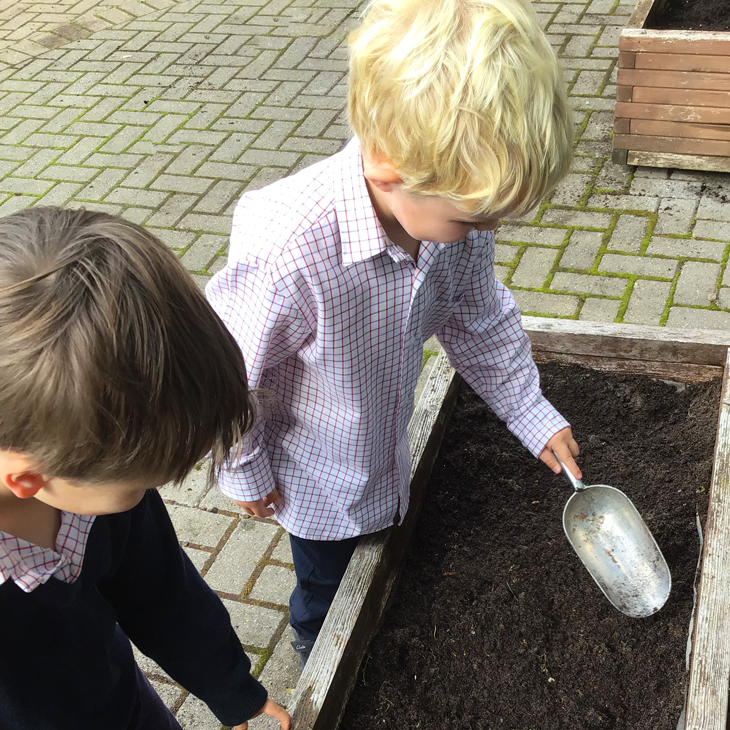 The learning objective for the Reception children was to think about new beginnings by exploring the natural world around them. They dug and cut down old sunflower plants, working together as a team. They were then given the opportunity to explore the sunflower heads and were delighted to discover the seeds inside. Having tasted the fruits of their harvest the young learners replanted the seeds and are excited by the prospect of nurturing them and watching them grow again next year.
Rosie Snagge, Reception Class Teacher
Creative Writers In Year 1 Pull Out All The (Full) Stops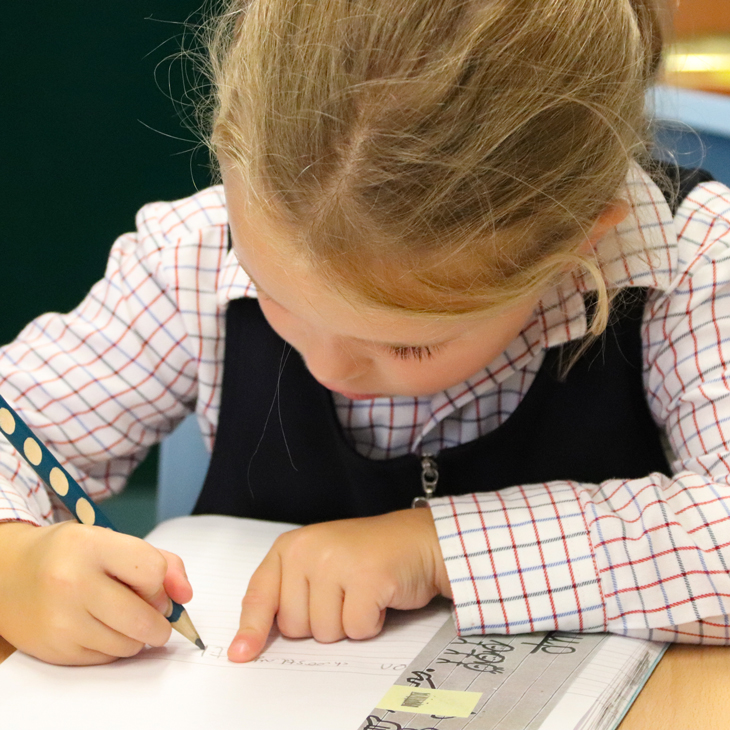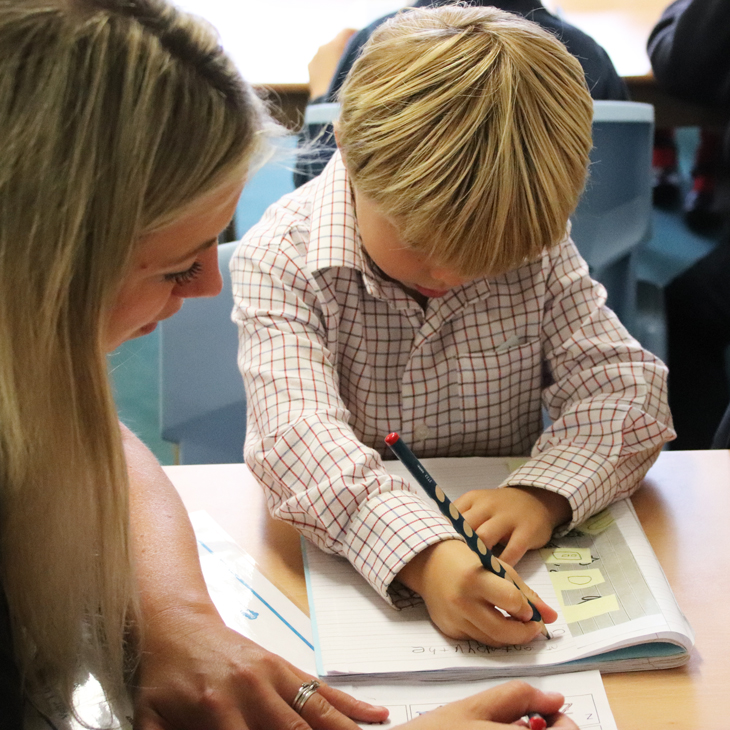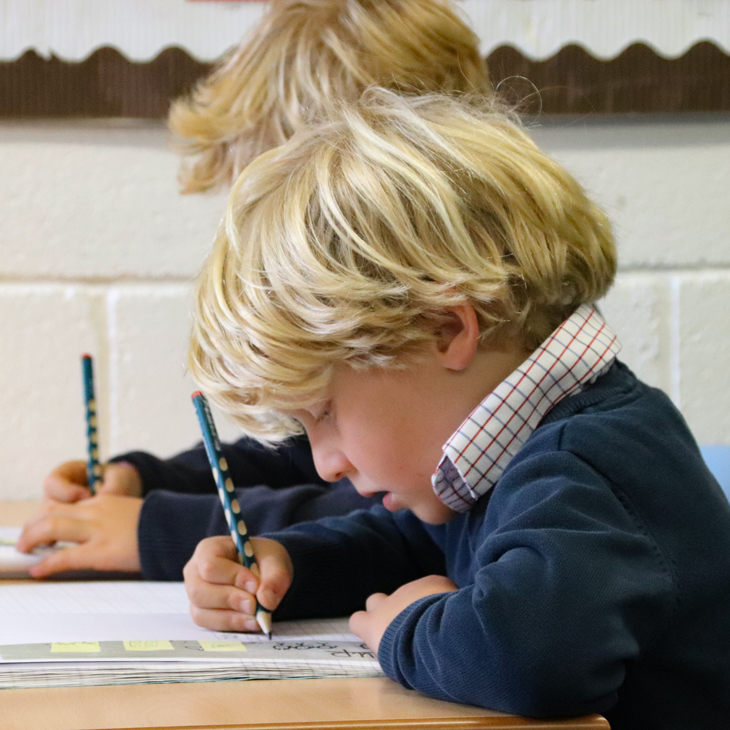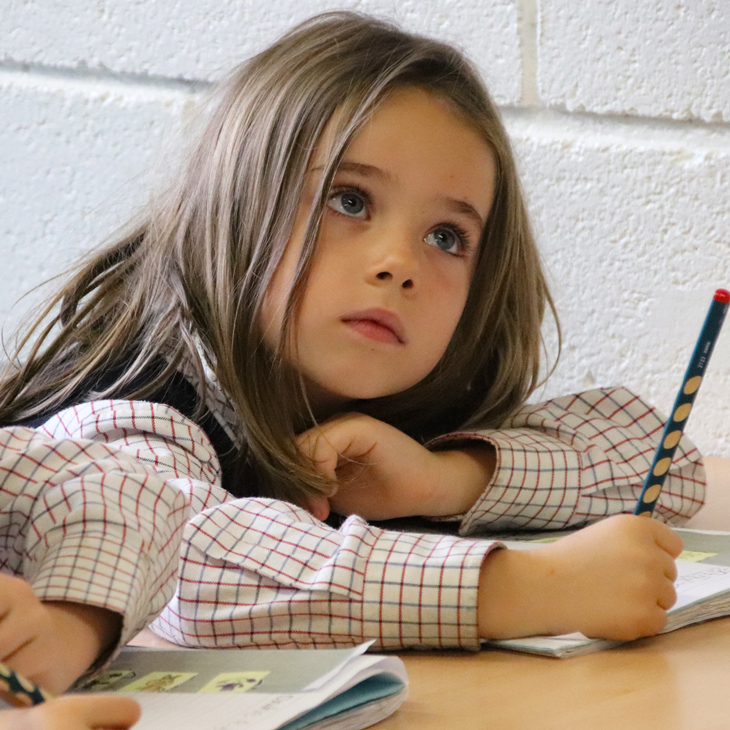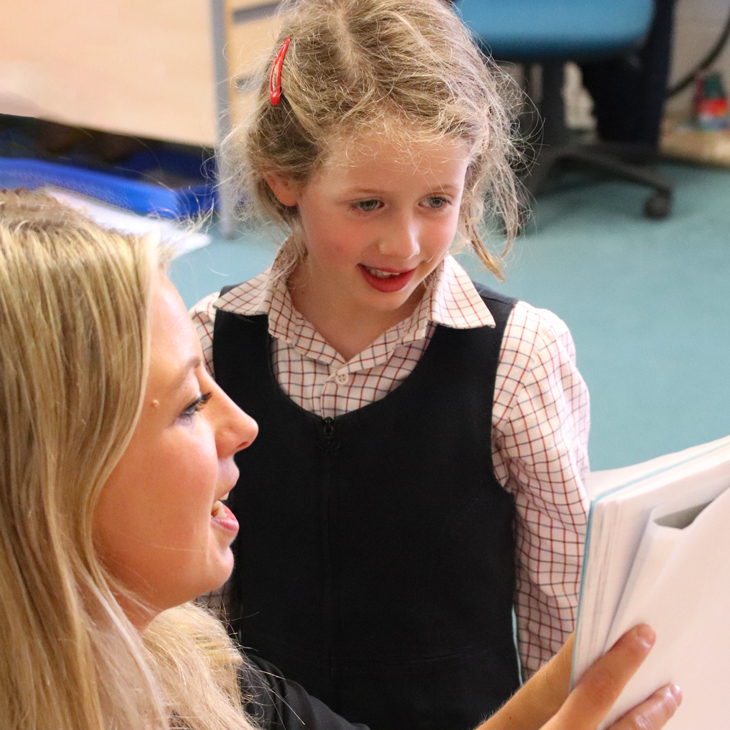 In literacy, Year 1 worked hard to innovate their class text. The children used their creative skills to change the characters and the setting. Aiming high, the young writers focused on the need to ensure that all of their sentences had a capital letter, fingers spaces and full stops.
Kathleen Salusbury, Year 1 Class Teacher
Year 2 Have Natural Habitat Havens All Mapped Out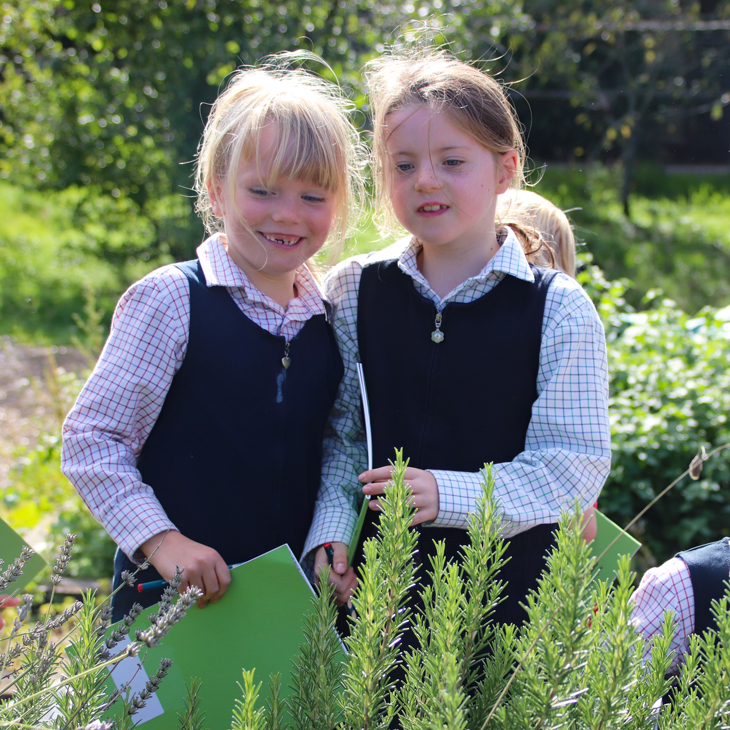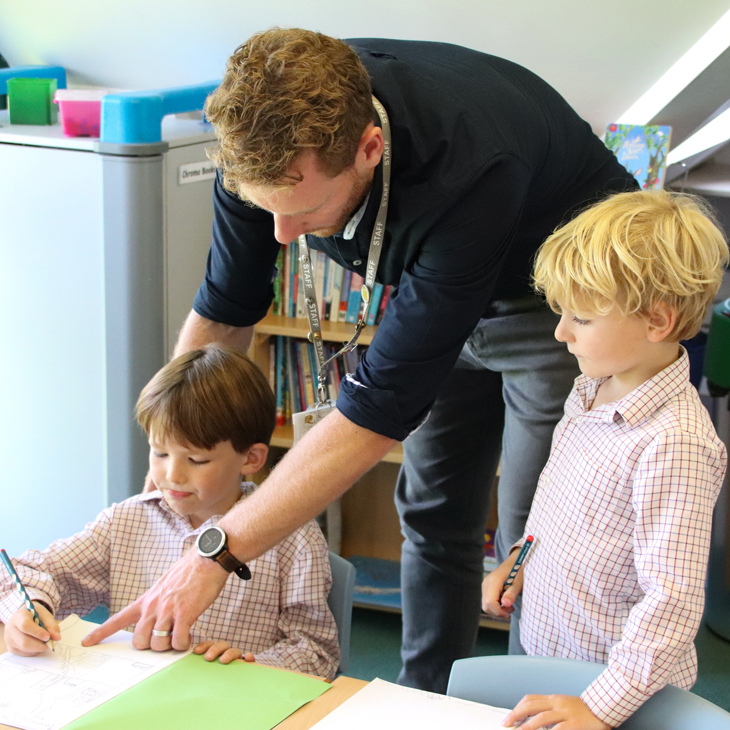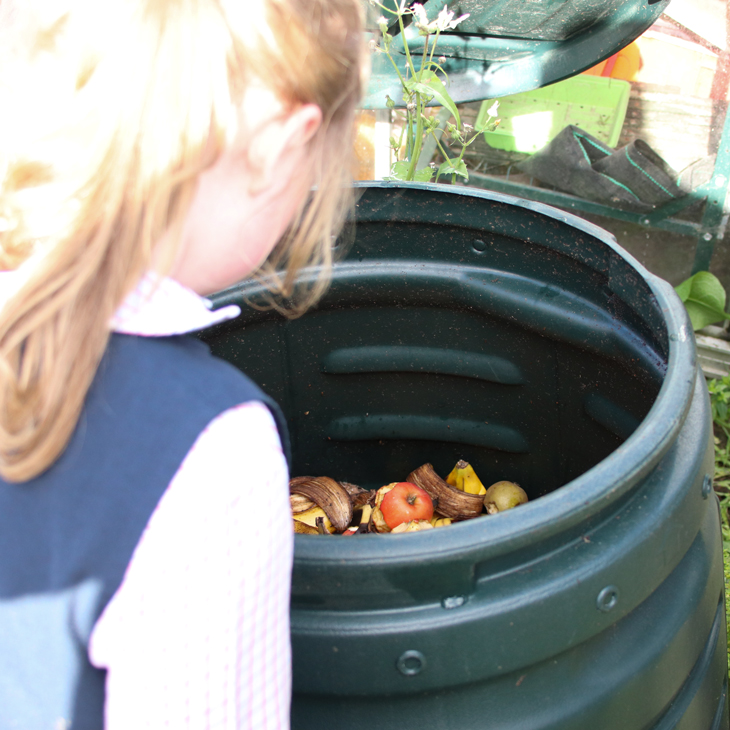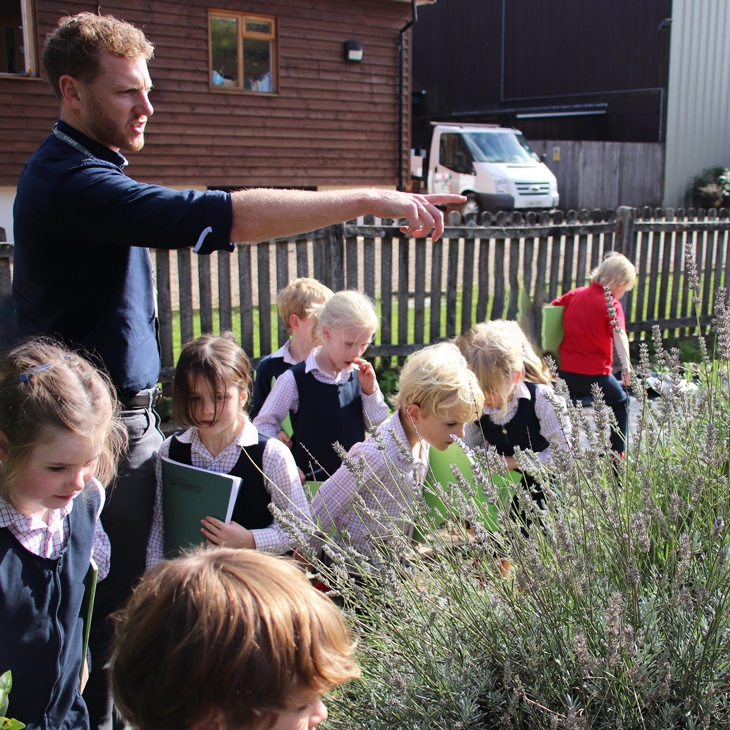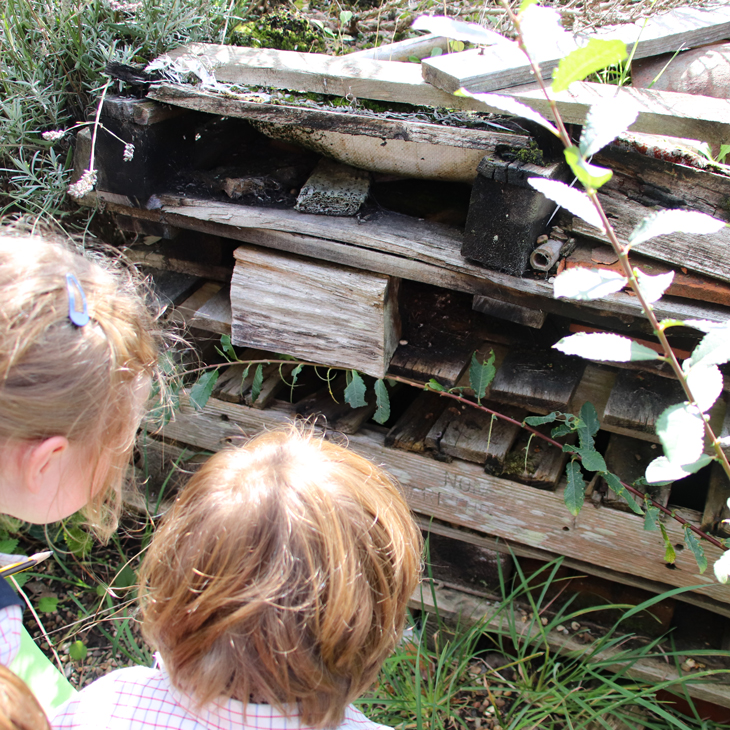 Making full use of the plentiful school grounds, Year 2 were tasked with mapping a natural habitat and identifying what lives there. Using key listening skills to understand the objectives, the children labelled their sketches and suggested what may live there and what resources would be needed for them to survive. As a result, Year 2 gained a greater awareness of the school environment and how it is a habitat for so many different animals, birds and insects.
Charlie Millsom, Head of Year 2
Agile Year 3 Making Big Strides In Sport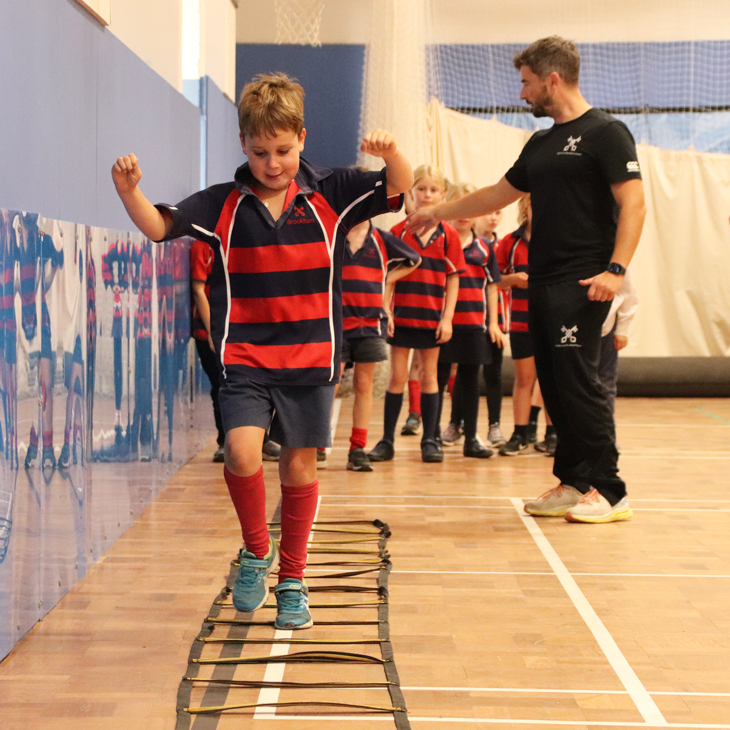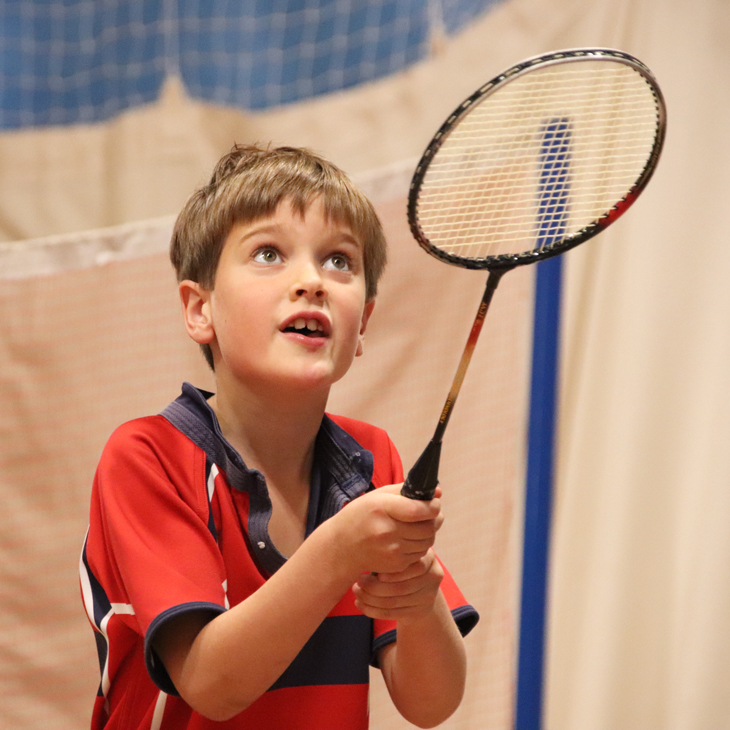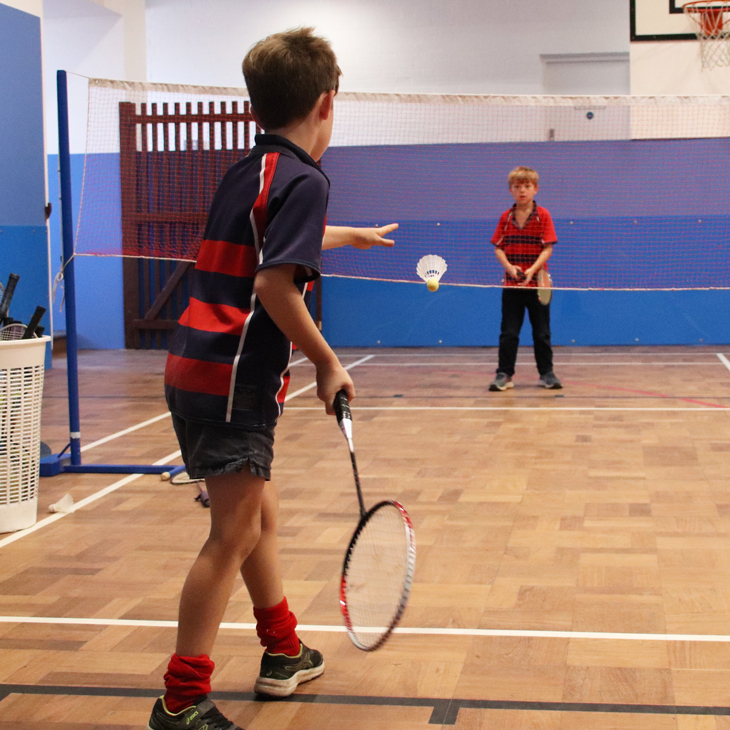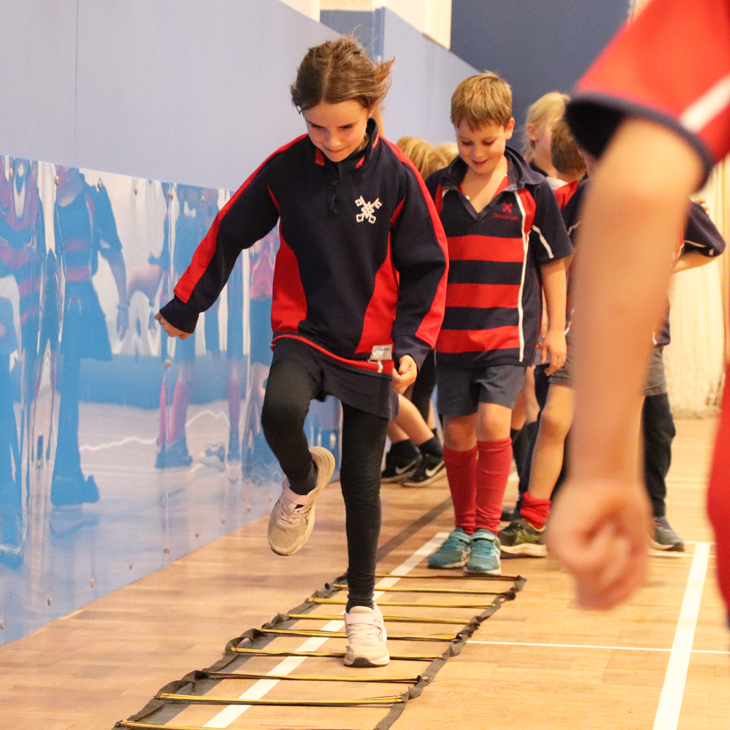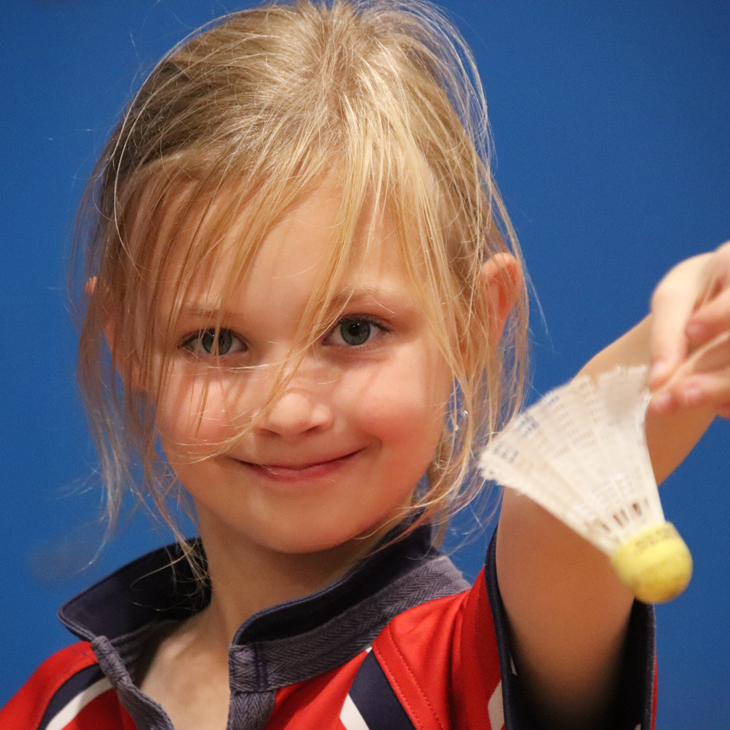 Year 3 took to the Sports Hall to develop their co-ordination skills in order to enhance their sporting ability. The children focussed predominantly on listening skills and aiming high, ensuring they used the correct techniques to master different challenges and activities such as maintaining control of a badminton shuttlecock and plotting their way across a horizontal agility ladder. The lesson was a big success as the active children proved that they are engaged and making clear progress.
Dan Bather, Director of Sport
The Sky's The Limit For Talented Year 4 Artists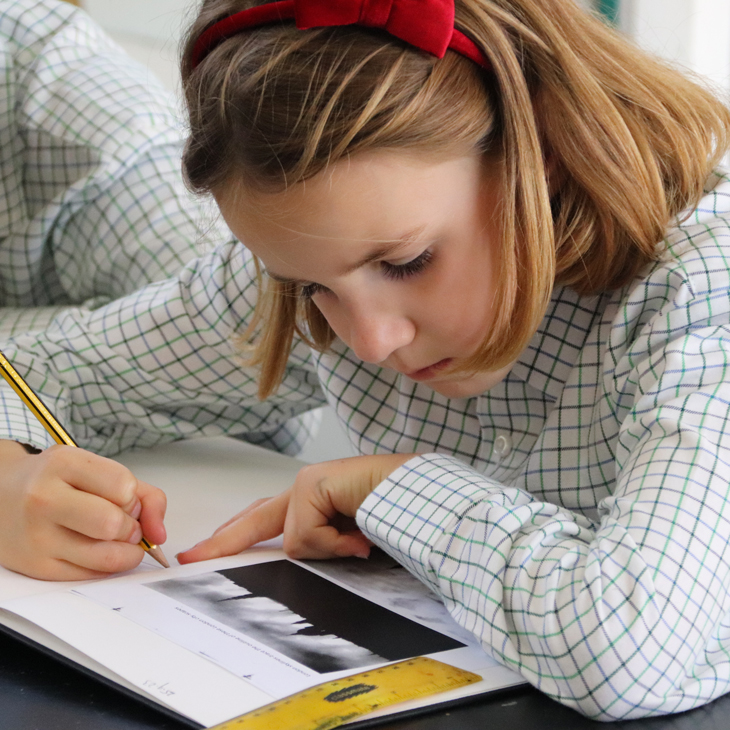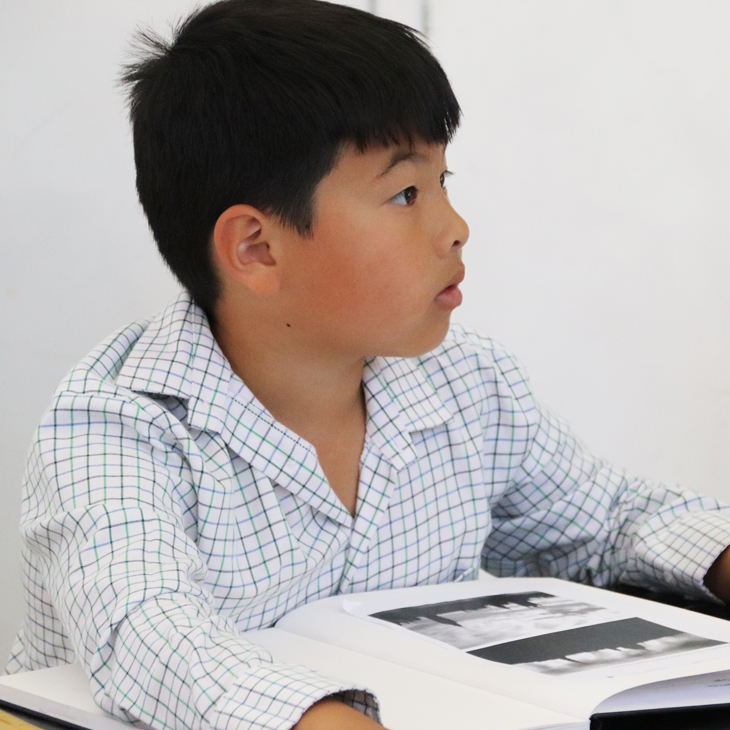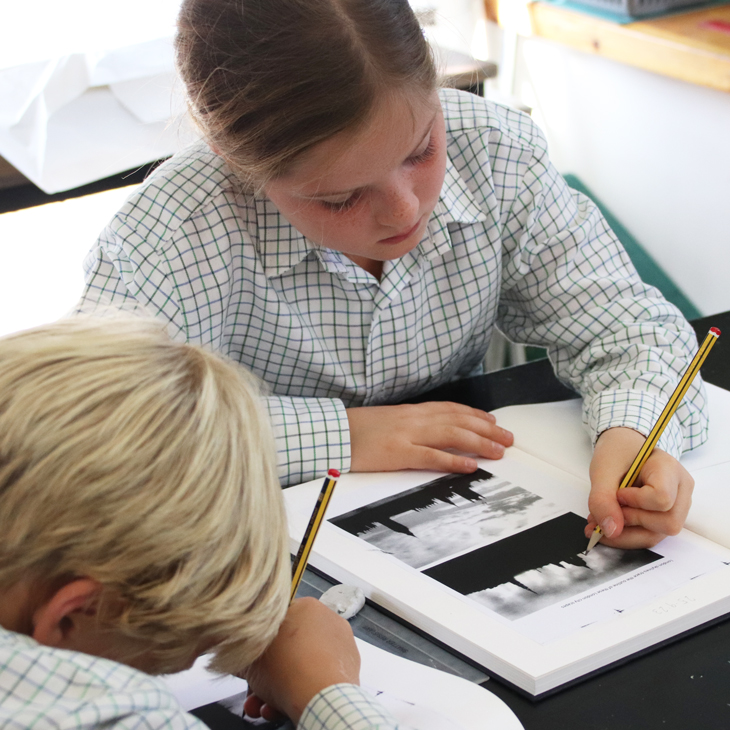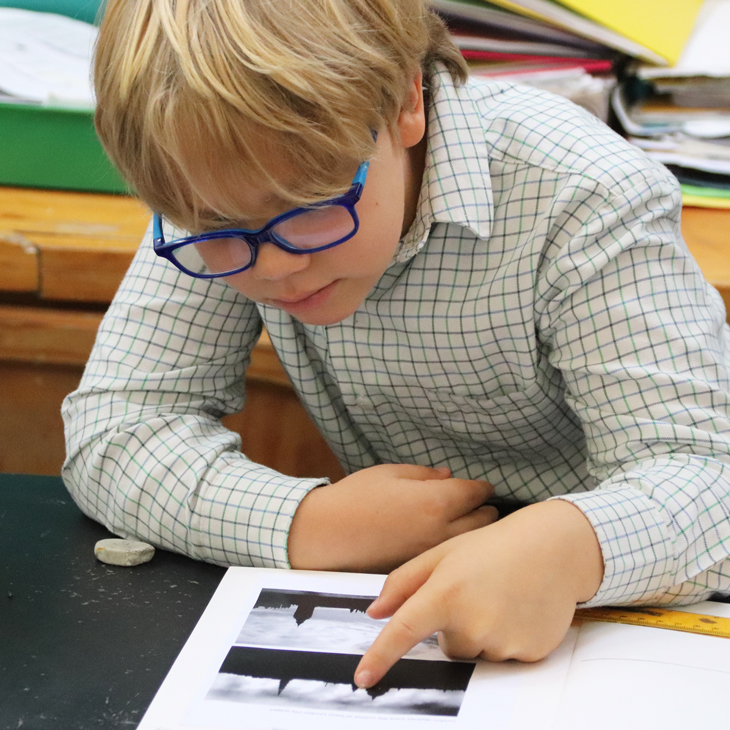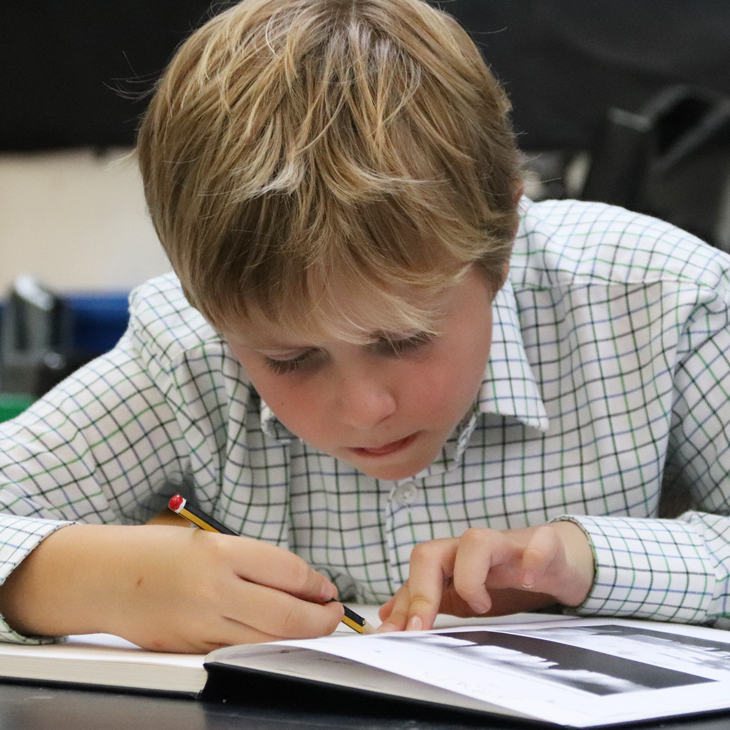 Young artists in Year 4 were set the challenge of improving their observational drawing skills by recording the London skyline. Calling upon the skills needed to stay positive, listen and be creative, the children developed strategies for breaking down a task to make it easier to learn as well as gaining useful techniques in drawing, sketching and recording information. Good drawing is about looking carefully and Year 4 certainly rose to the occasion.
Olga Houghton, Head of Art
Global Food Habits Give Year 5 Food For Thought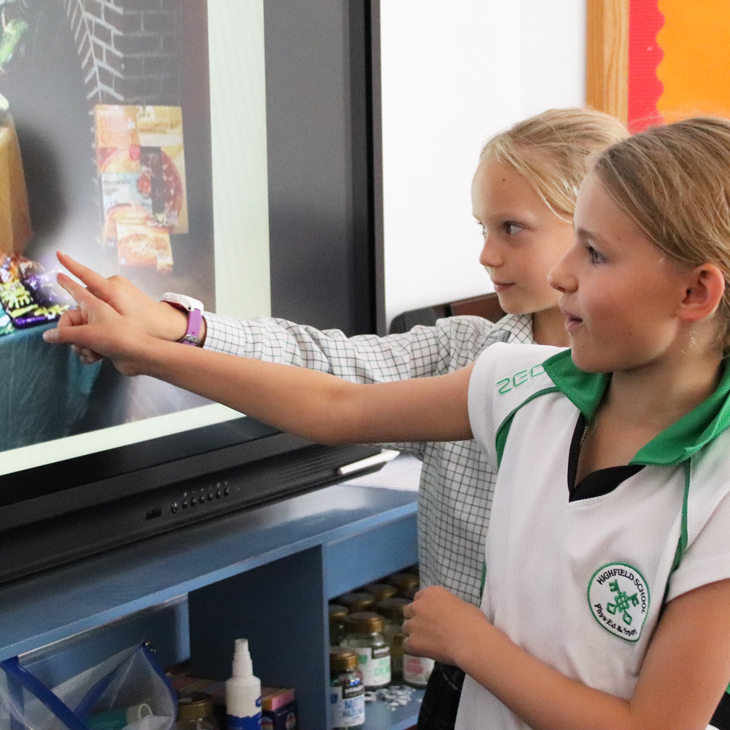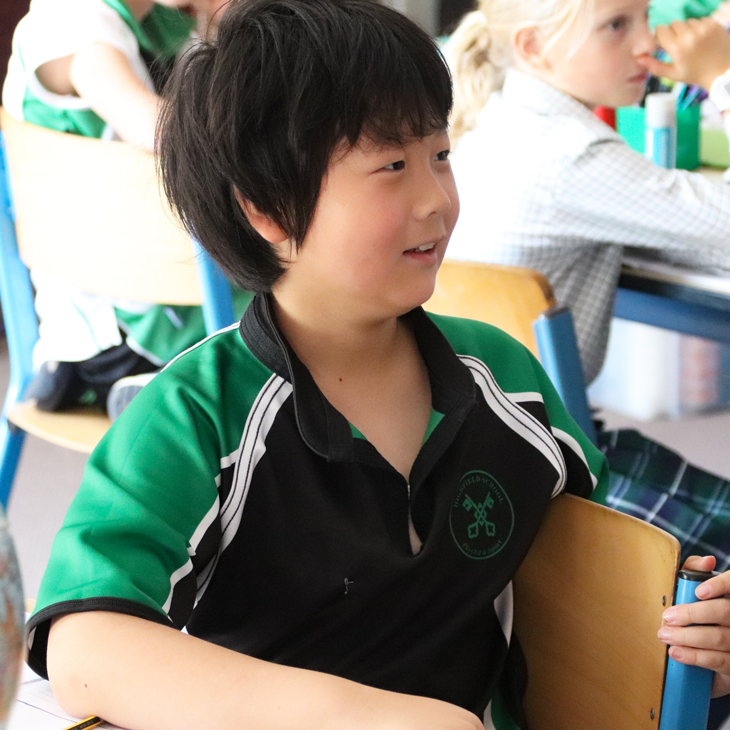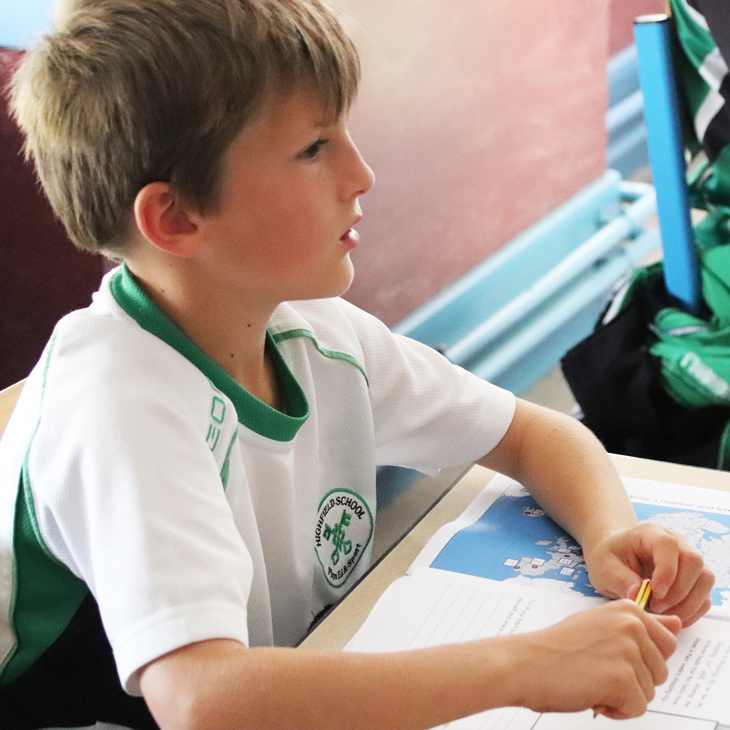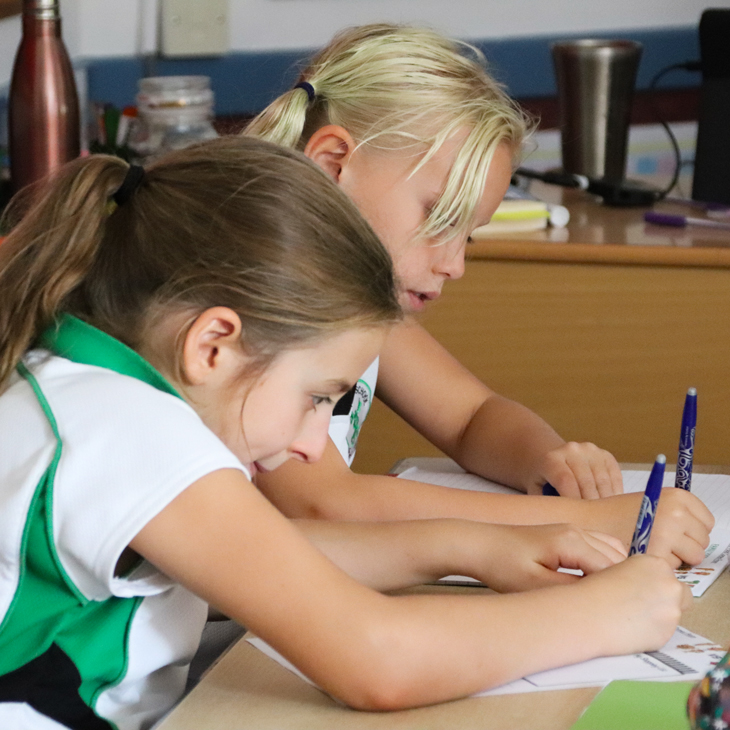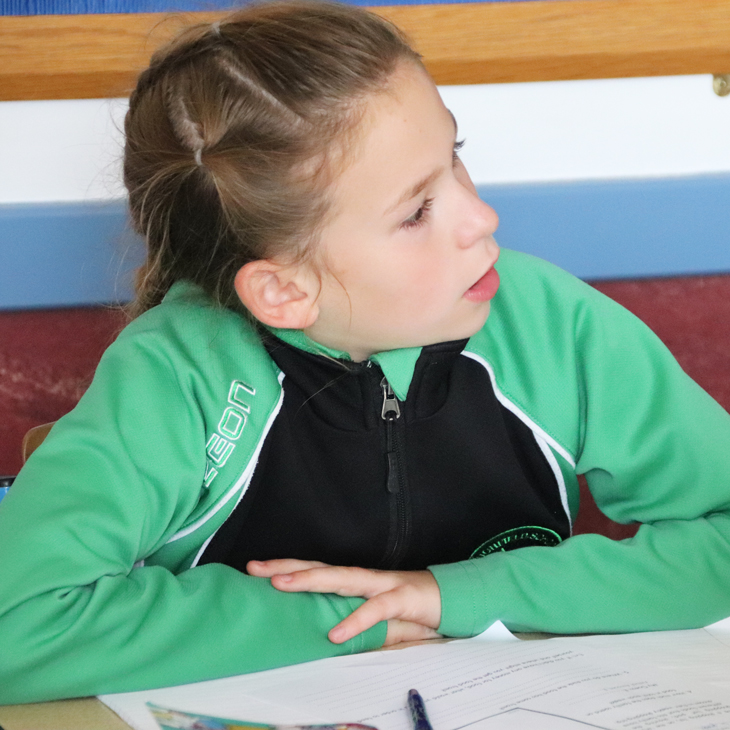 Year 5 have been learning about world food. They pondered different families from around the globe, considering what their weekly shop may consist of and how much it might cost. They also looked at the sorts of food the families may opt for, for example processed or fresh, and where it comes from. The focus of the lesson was speaking and the subject led to some lovely discussions that carried on into the playground. The children gained a fascinating insight into the types of food that different families consider staples in their weekly shop, with examples from contrasting countries such as the Sudan, Egypt, Poland, the UK and the United States.
Stephanie Turner, Year 5 Class Teacher
Exciting Times For Year 6 Linguists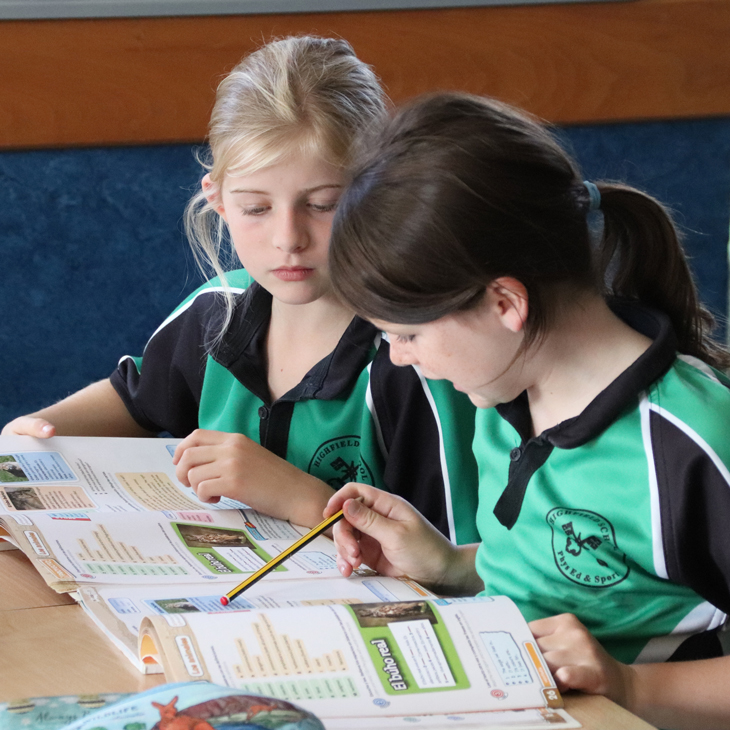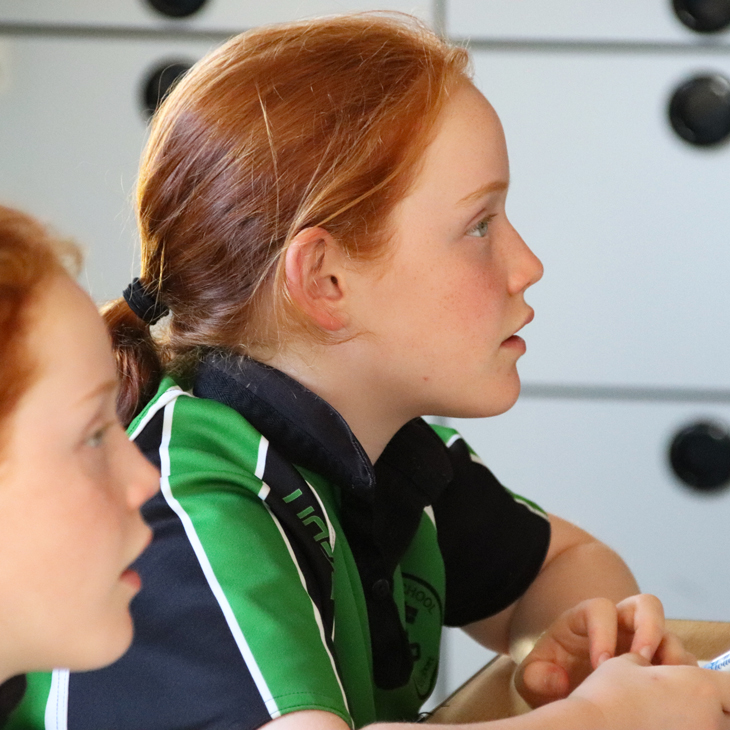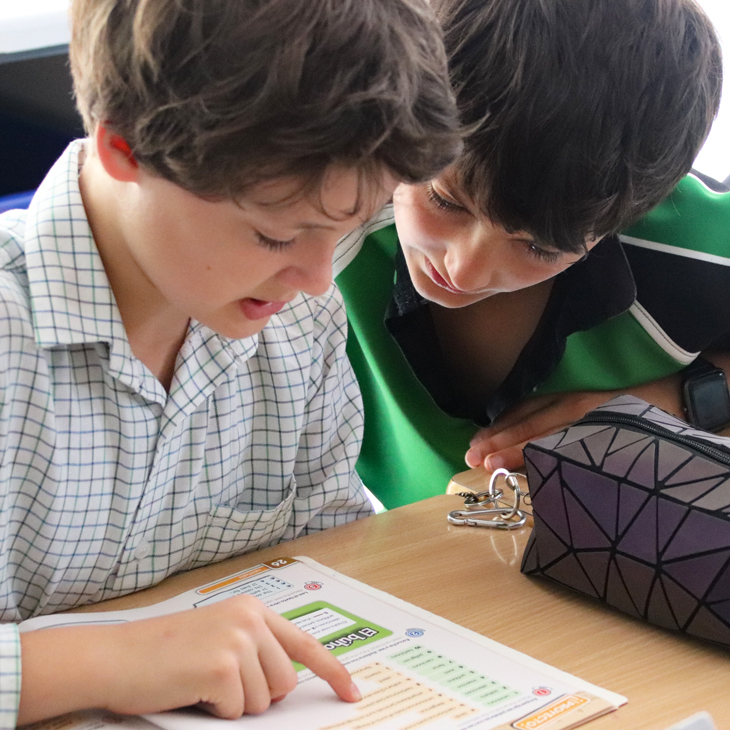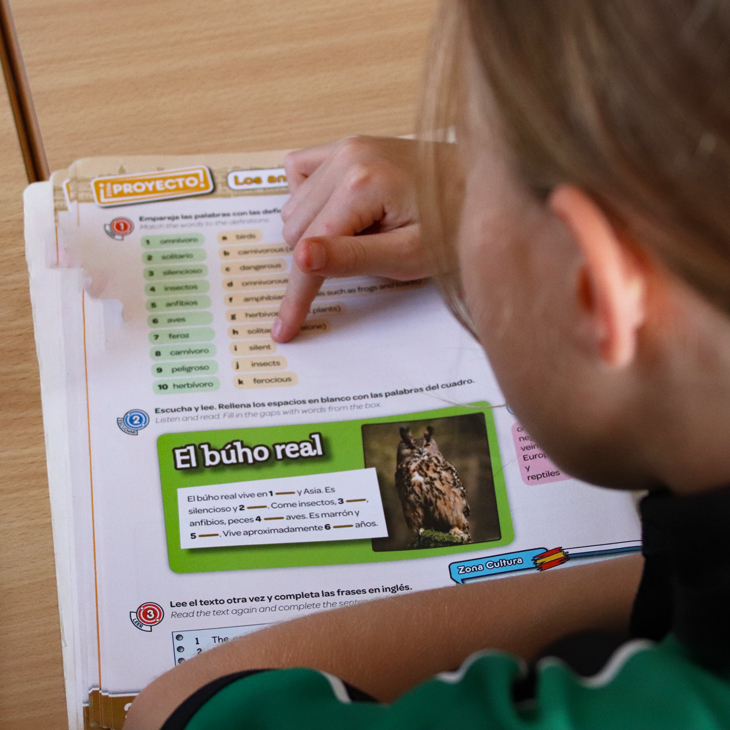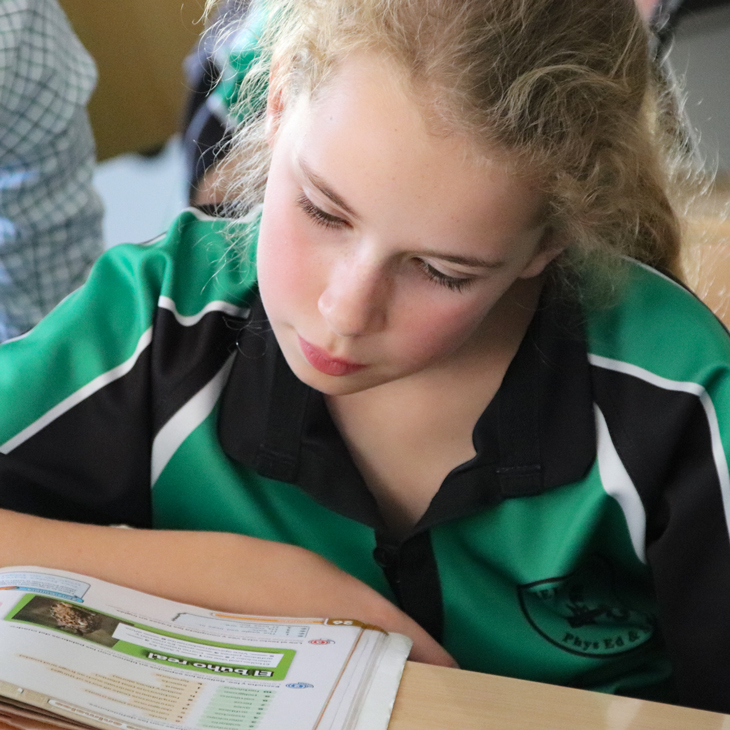 We are settling into a new era with languages at Highfield and Brookham and are excited to be able to step away from some more traditional 'classroom' language into using more 'real world' vocabulary. With a focus on animals, Year 6 put their positivity skills to good use this week as they learned to decipher a text of fairly unknown vocabulary using images and cognates to help them. They successfully translated, in small, independent groups which relied on teamwork, three different profiles about wild animals – realising they can access more than they thought.
Jo Longshaw, Head of Modern Foreign Languages
Technological Progress Is Music To Year 7's Ears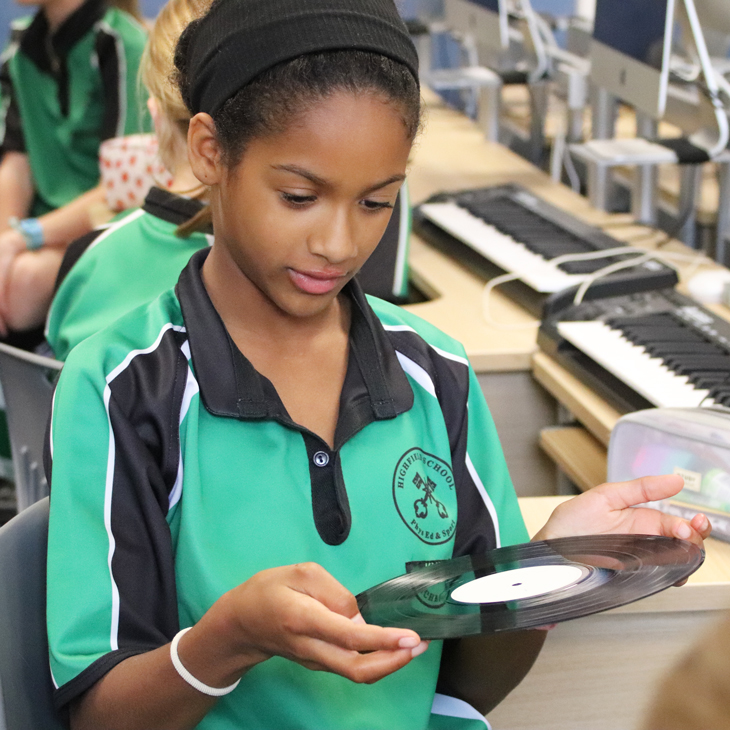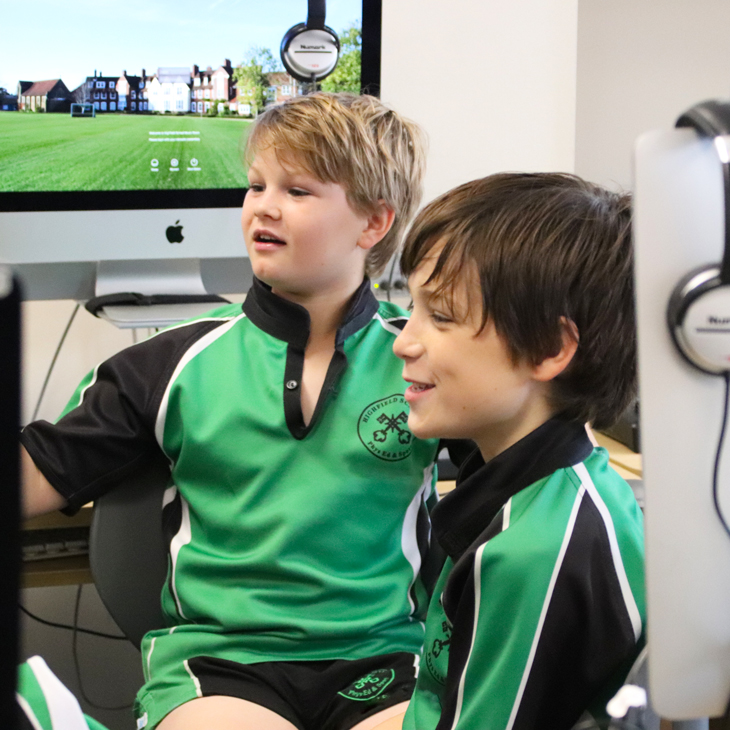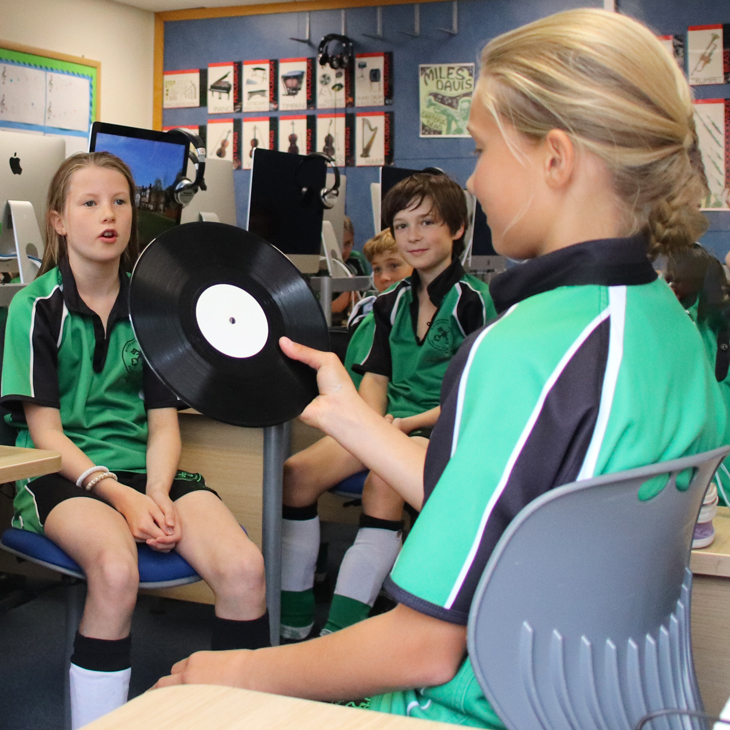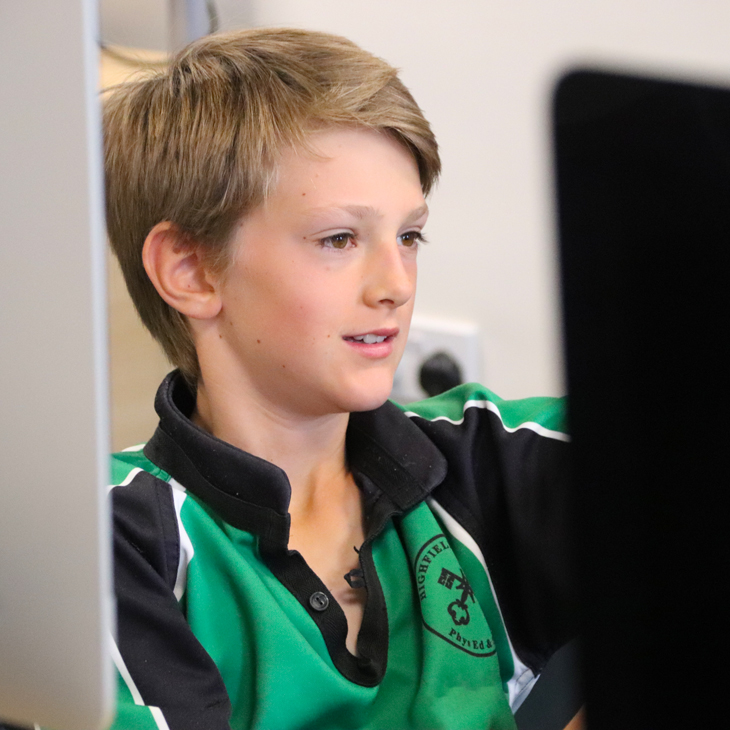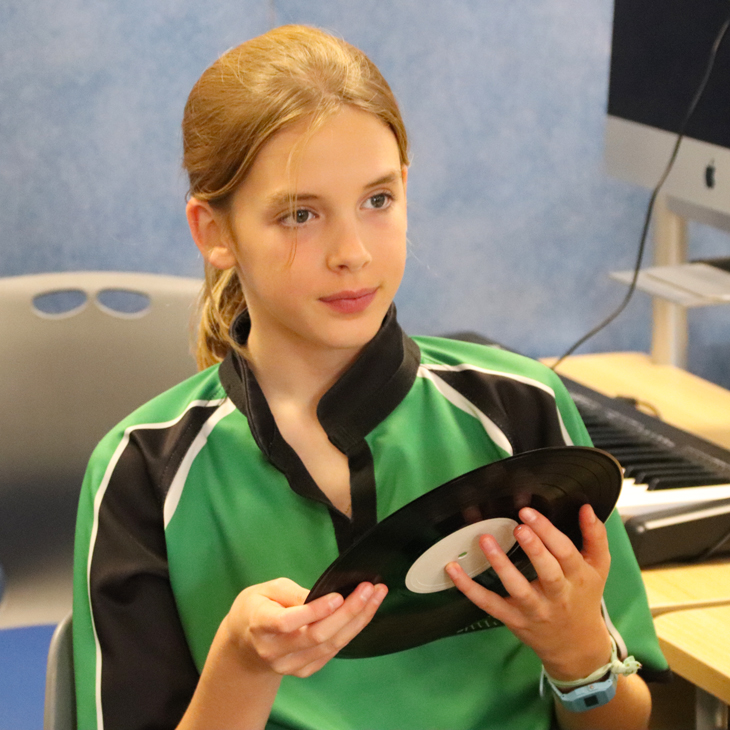 Year 7 are honing their listening skills to learn about recorded sound this term. Technology has developed so fast since the days of the Sony Walkman and the Minidisk (remember those?) and the way one accesses music (without actually owning it) is something I'm keen for our young musicians to understand. We handled some vinyl records and the children heard some anecdotes about my teenage years, including the much-maligned Sports Walkman which stopped being waterproof the moment the headphones were plugged in! Year 7 took away with them increased knowledge about how we got from Edison's phonograph to the streaming services of today.
John Mühlemann, Director of Music
Year 8 Francophiles Revel In A Voyage Of Discovery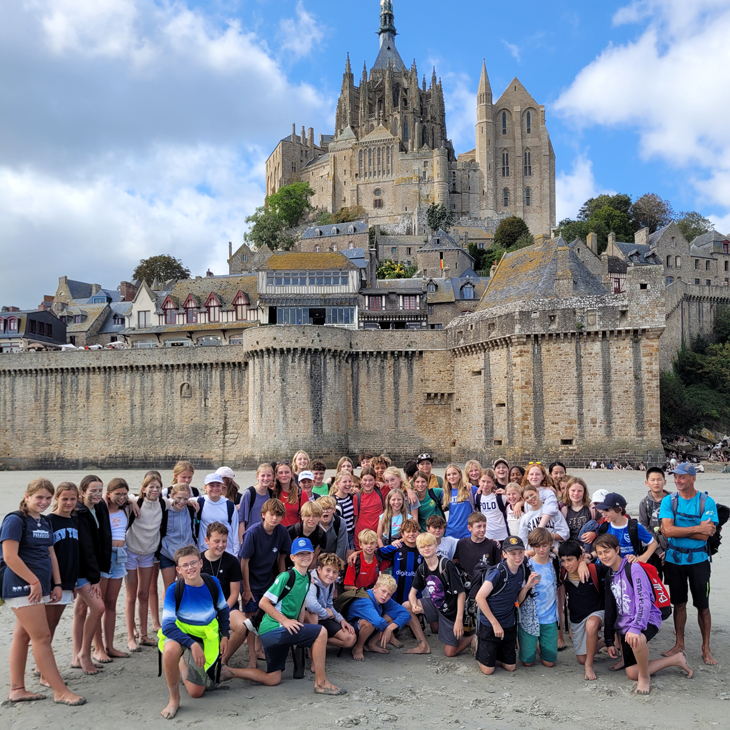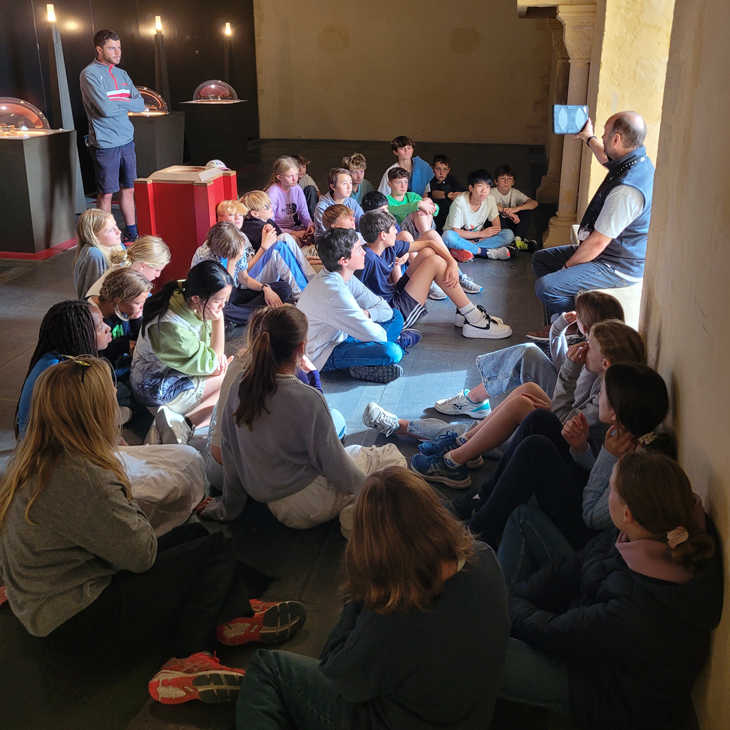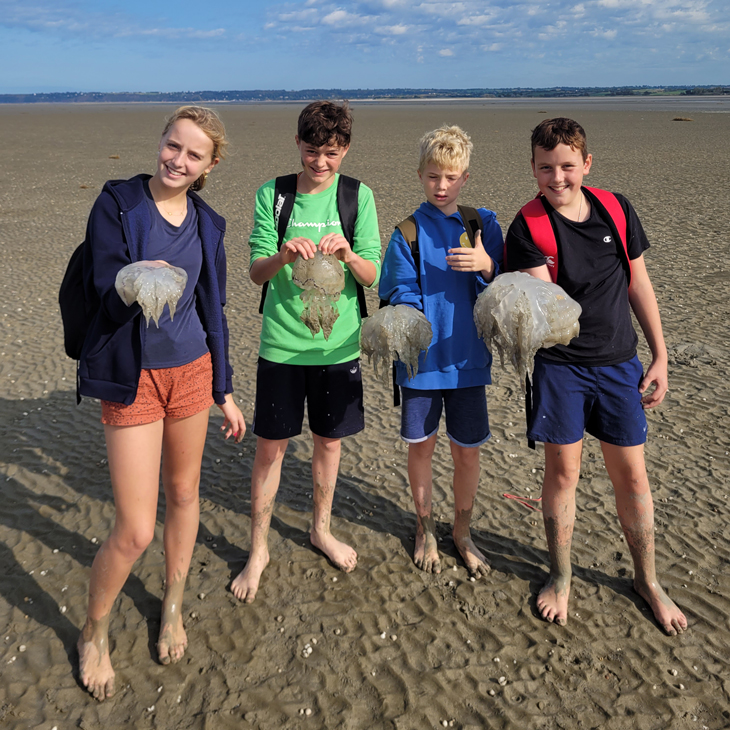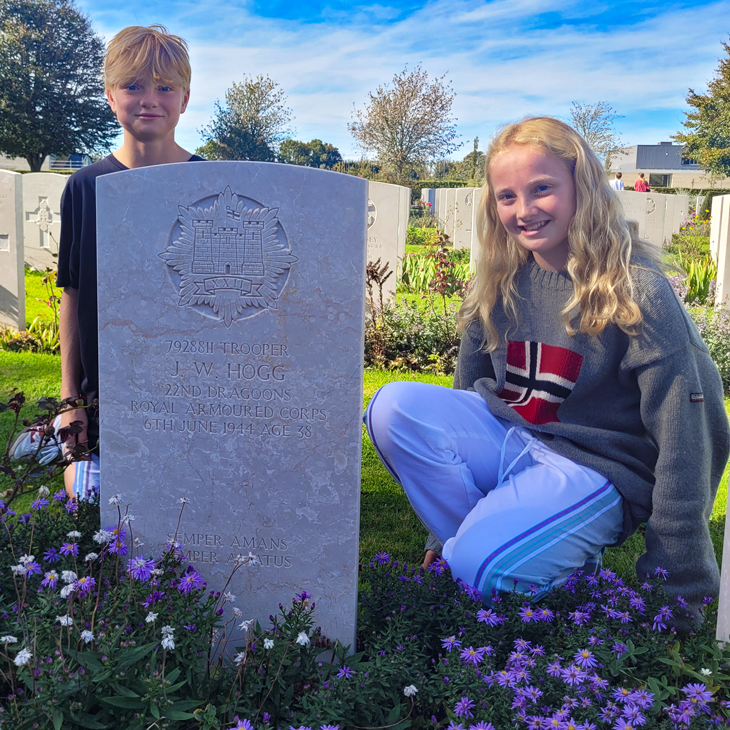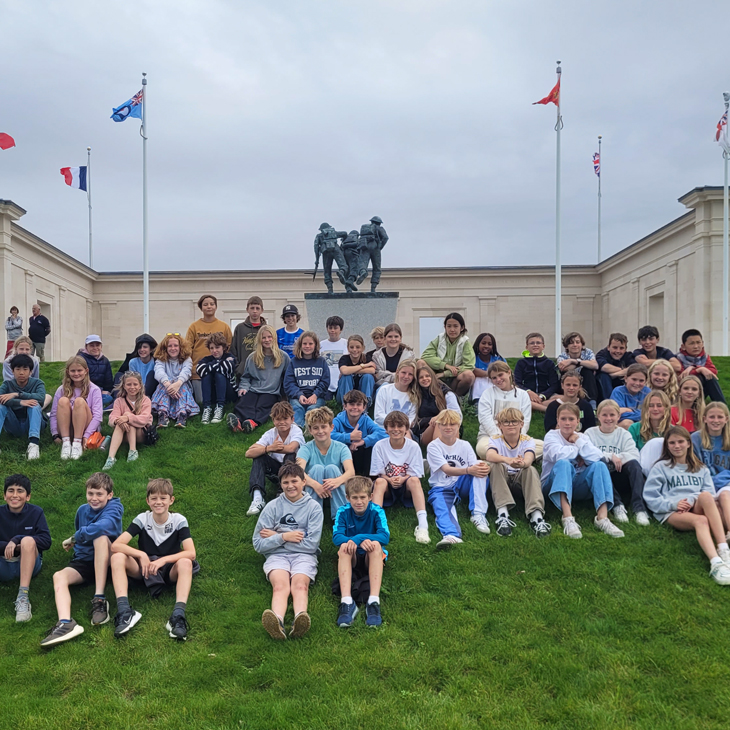 A wonderful week in France for Year 8, taking full advantage of the majesty offered in Normandy. From discovering the routes of the Norman Conquest in 1066 to realising the efforts and sacrifices made in 1944, it has been an opportunity for this cohort to be inquisitive in a different environment while also building closer bonds. They have had opportunities to develop many of their skills, including listening, teamwork, staying positive and problem solving. The group has been a delight to travel with and ensured they took full advantage of this past week and all it had to offer.
James Figgis, Head of Upper Prep