Feeling Festive
2nd December 2022
It's Beginning To Look A Lot Like Christmas In Nursery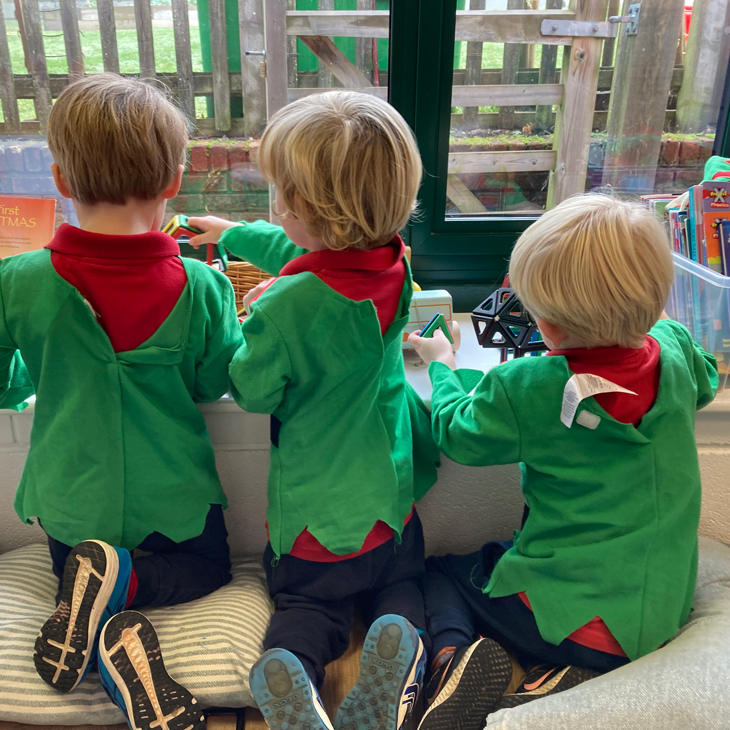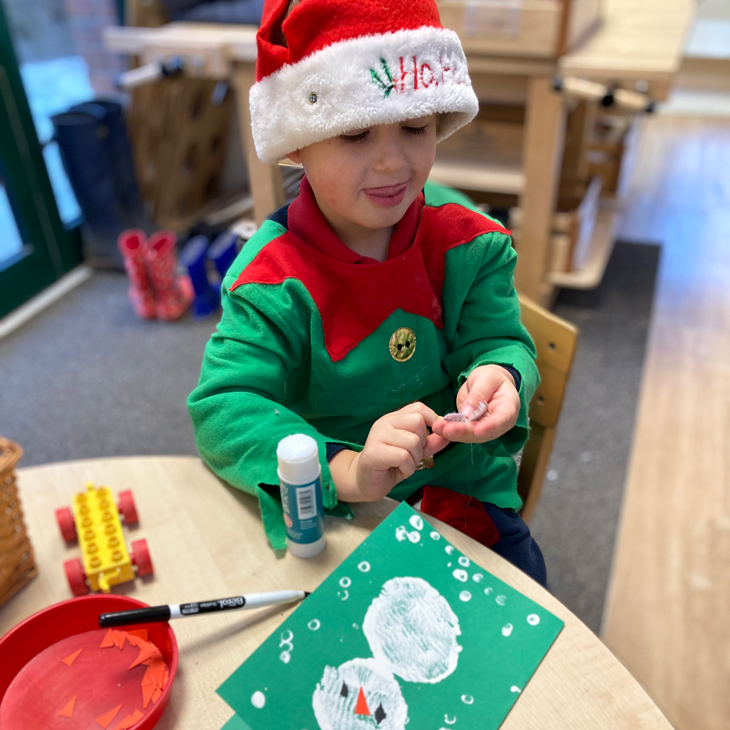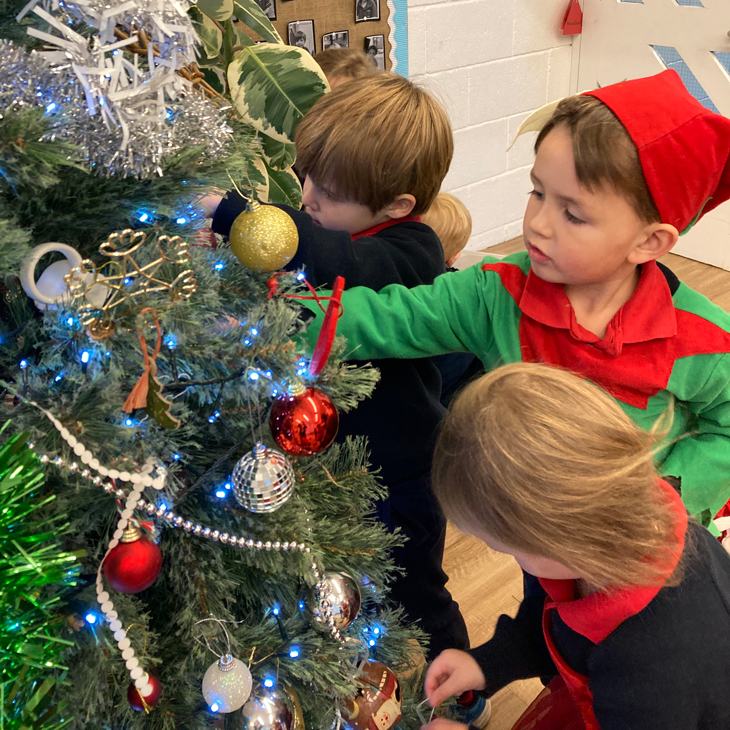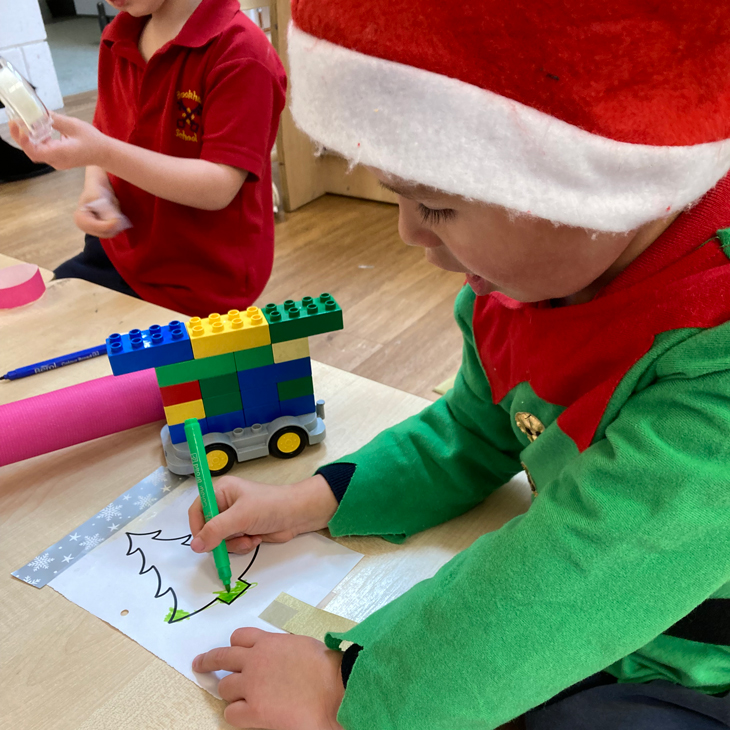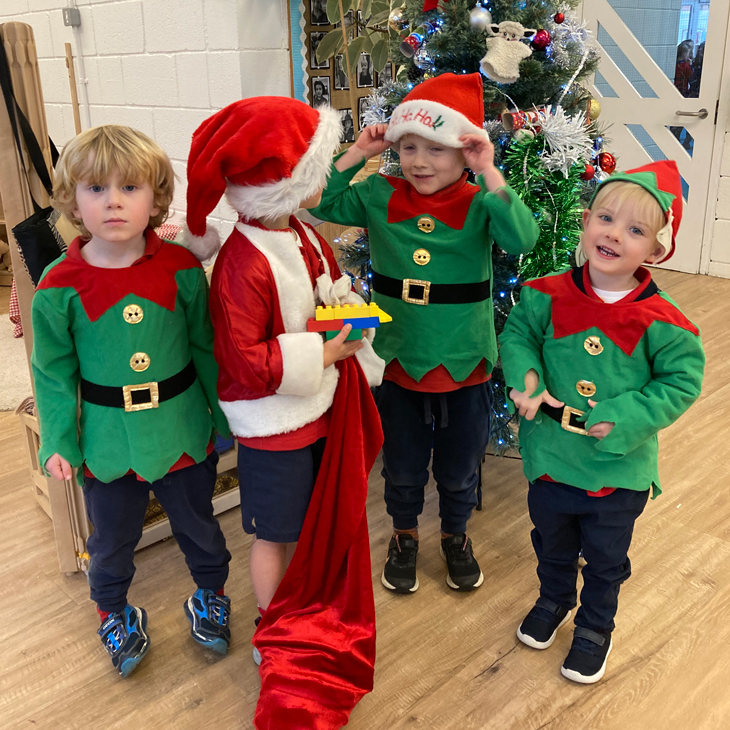 With just two weeks to go until the end of term, Christmas preparations are well and truly under way in the Nursery. The children have been busy using their creative flair to create colourful crowns for their Christmas celebration, as well as practising a number of songs both in their music lesson with Mr Moo and in the classroom. There was much excitement early in the week as the Christmas tree was brought down from the loft and the children enthusiastically decorated it in their own unique style. In circle time, the children eagerly listened to the Nativity story and talked about what Christmas means to them and people around the world. With more Christmas activities planned over the next two weeks, there is no doubt the children in the Nursery are going to have a fabulous time in the run up to this very special time of year.
Sam Forster, Head of Early Years
Reception Are Kindness Personified As Paper Dolls Resonates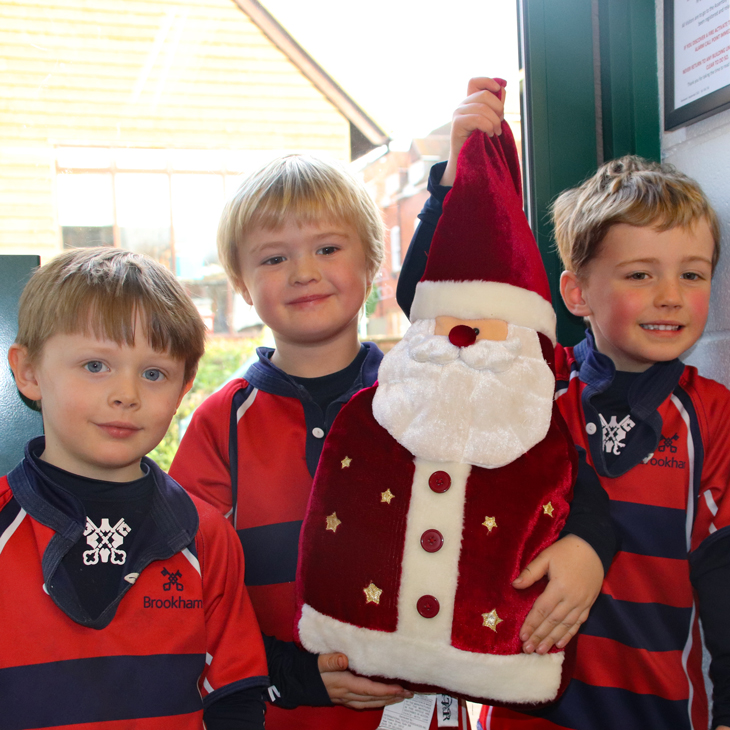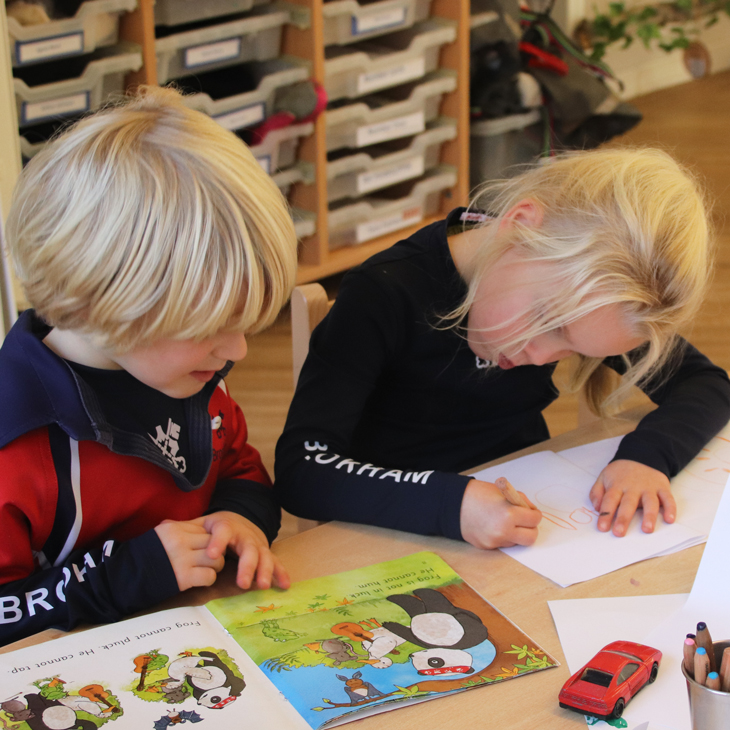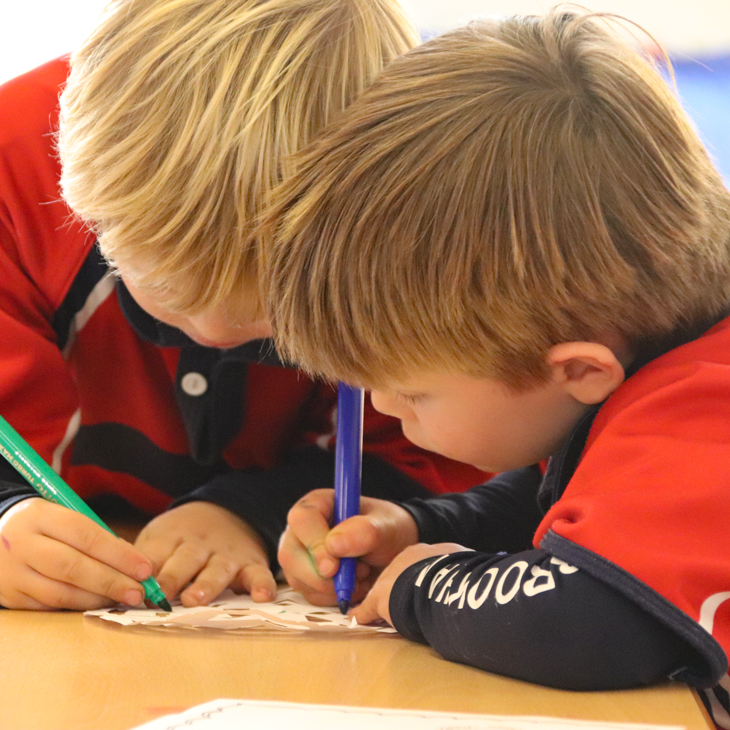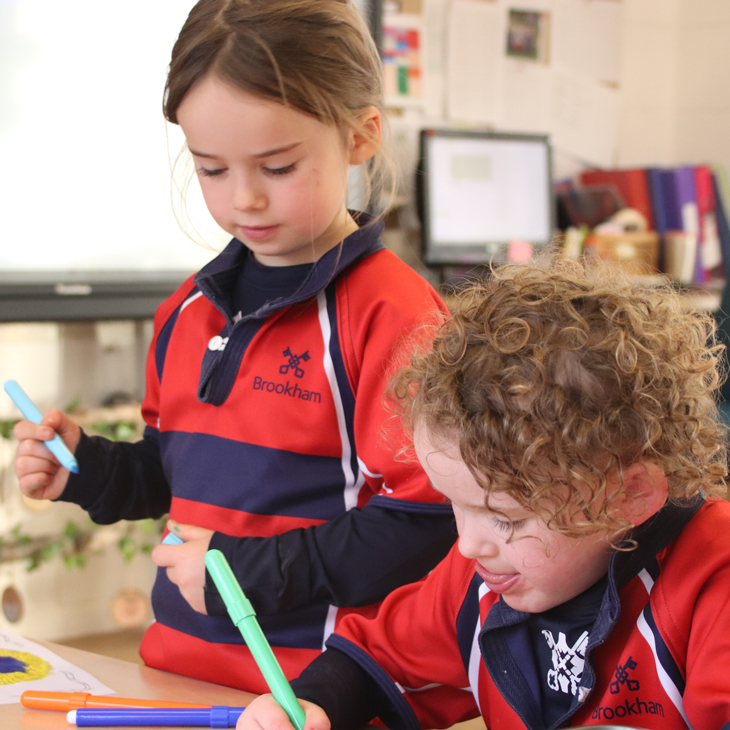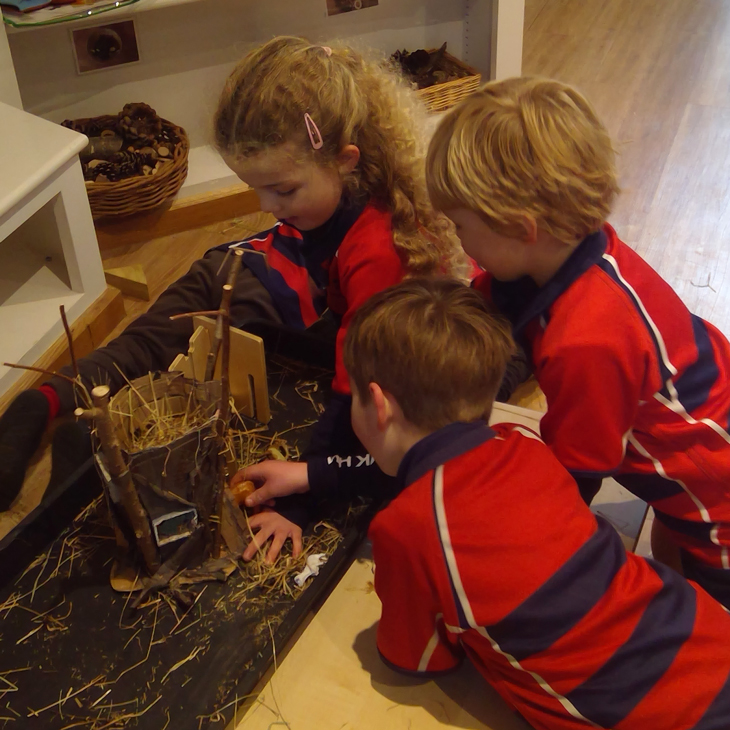 This week in Reception the children have been focusing on one of our school rules, 'be kind'. The children thoroughly enjoyed listening to Julia Donaldson's much-loved story 'Paper Dolls' and, keen to stretch their relating learning muscles, shared their own thoughtful ideas of what makes a good friend and what they particularly like about their friends. The imaginative youngsters then worked collaboratively to create their own beautiful paper dolls. The resourceful learners selected their own materials and perfected their drawing and cutting skills to create their own unique masterpieces. They then used word mats, Fred fingers and their phonic knowledge to write their own inventive names for their dolls, which included, 'Rainbow Flower Dance' and 'Honey Gruffalo'. Throughout the week, the children built on their shared discussions and could be heard 'being the best they can be' by sharing kind words and supporting their friends. What a fantastic cohort of children with such kind hearts.
Rosie Snagge, Reception Class Teacher
Year 1 Learning Takes Shape In And Out Of The Classroom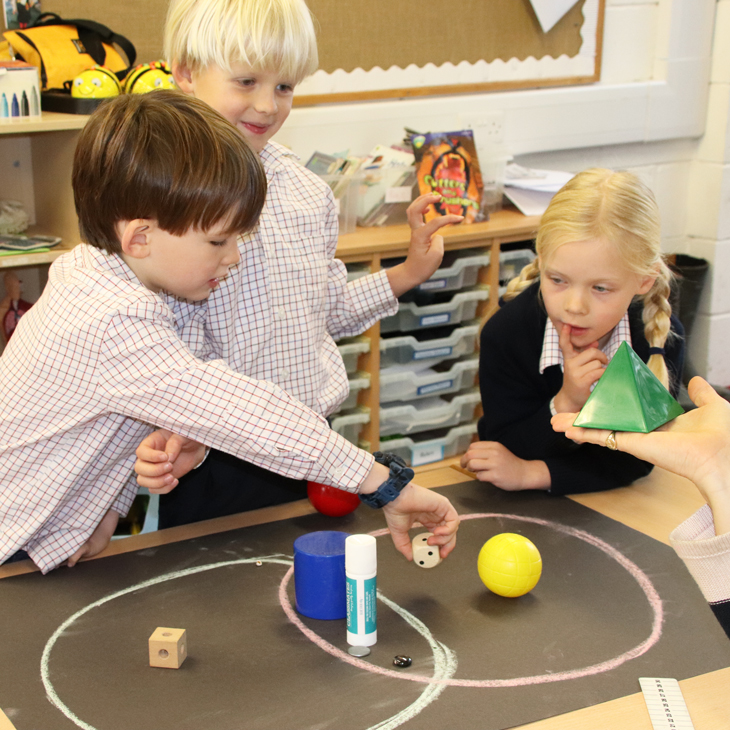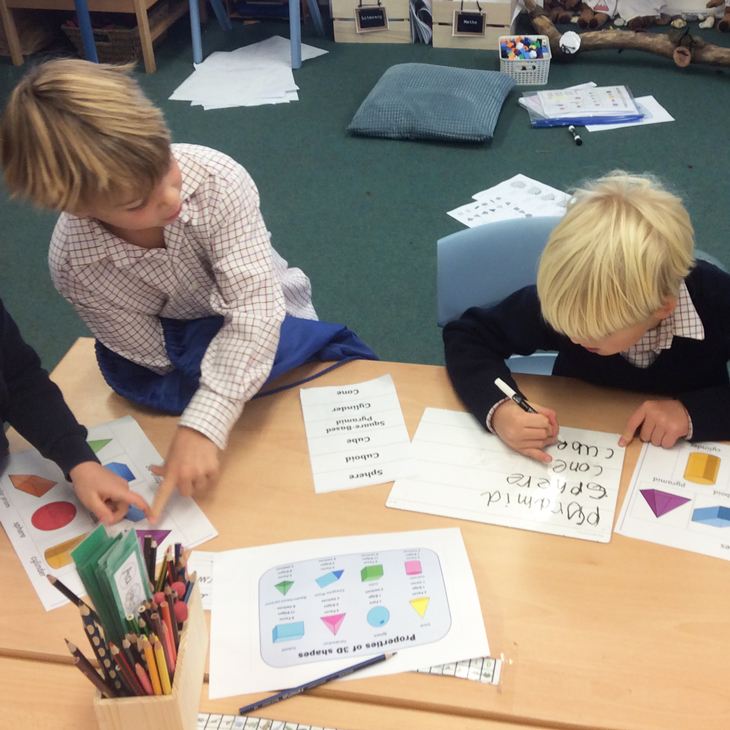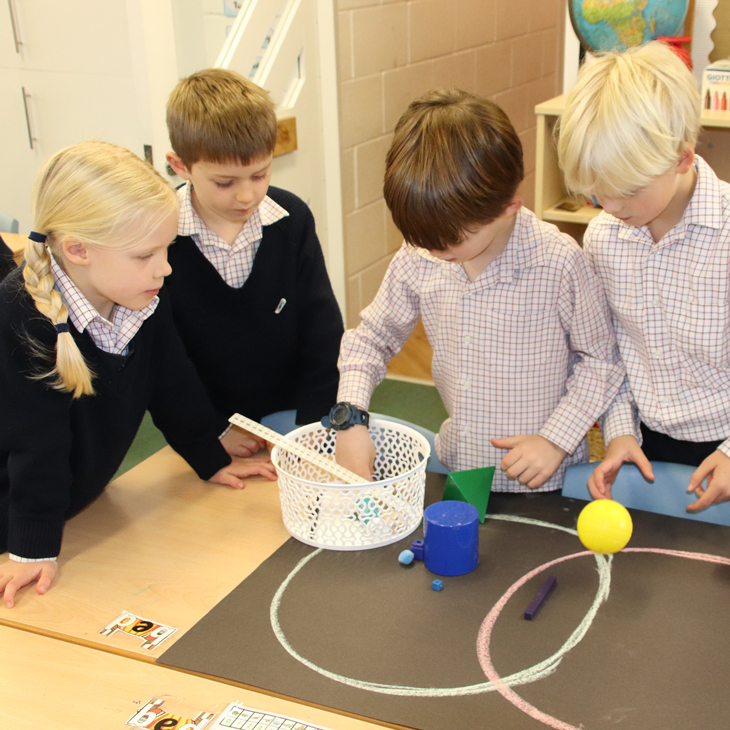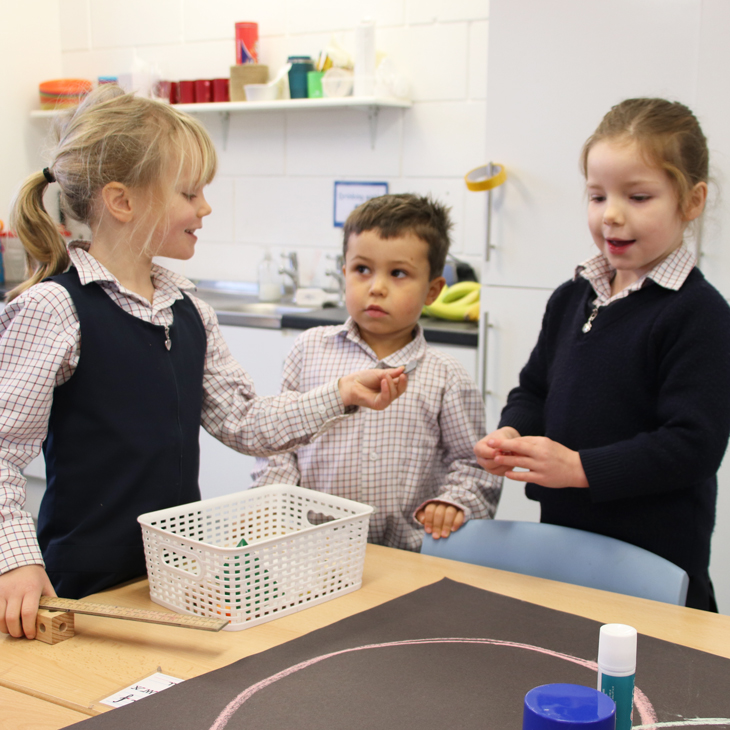 Year 1 have been investigating and deepening their understanding of both 2D and 3D shapes, and the relationship between the two. There have been many opportunities, both within the school grounds and across many lessons, where the children have been able to question and further their knowledge and understanding of shapes. There have been some challenging and interesting ideas to contemplate which have required the children to showcase their resilience and collaboration with their talk partners and in small groups. A great example was when the children were presented with a selection of 3D shapes in a 'feely bag'. Each child had to describe what they could feel by naming its properties; they would then work together to identify it. Another activity involved the sorting of shapes in a Venn diagram. These activities have allowed the children to build their knowledge and confidence regarding shapes and their properties. Away from the classroom, the children worked effectively together at Forest School too see what shapes they could spot and produce. The use of natural resources within our natural environment ensured that the children were given the opportunity to really soak in and appreciate their beautiful surroundings and discover what lurks within them. It was very evident immediately that the children didn't need reminding of the wonderful value of Forest School to their learning as they quickly and independently discovered some interesting and abstract things; making solid links in their learning while understanding that we can learn anywhere, with anything and anyone. It is always fascinating to see the world through their eyes. To round off 'shape week', the children used child-initiated learning time to trace around the edge of 3D shapes to create their own pictures, be it a castle or an emergency vehicle. And this cemented their learning and reinforced the link between 2D and 3D shapes.
Rebecca Lane, Year 1 Class Teacher
Caring Year 2 Hone Their Powers Of Persuasion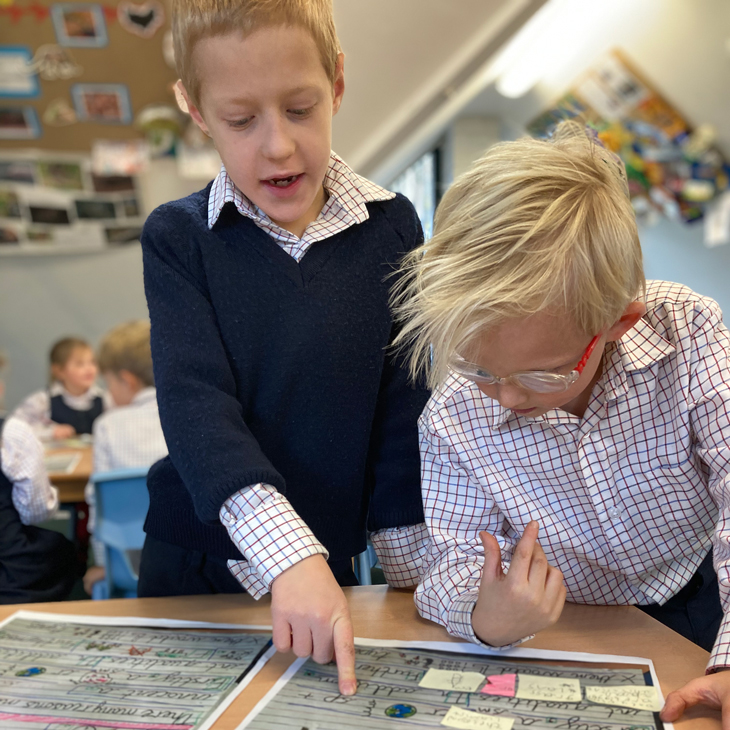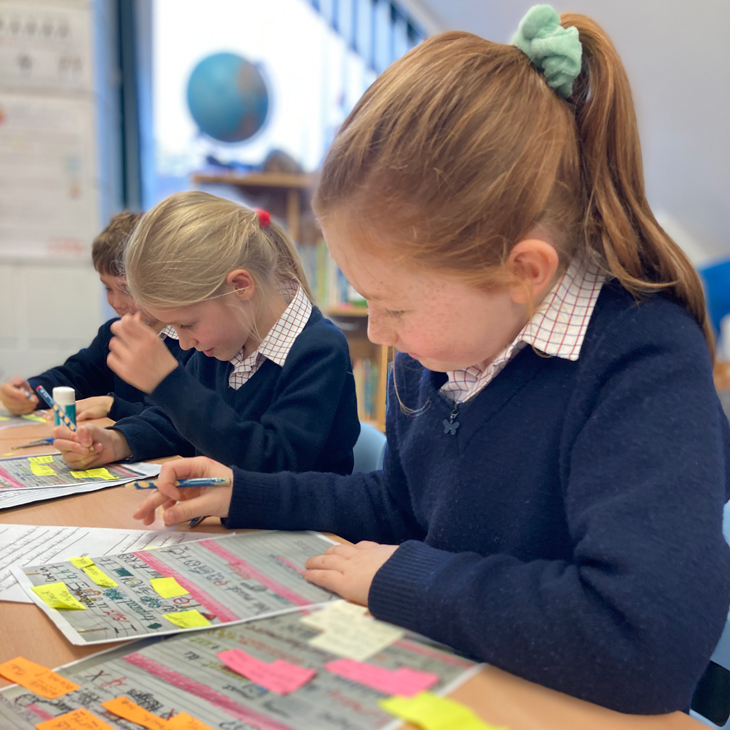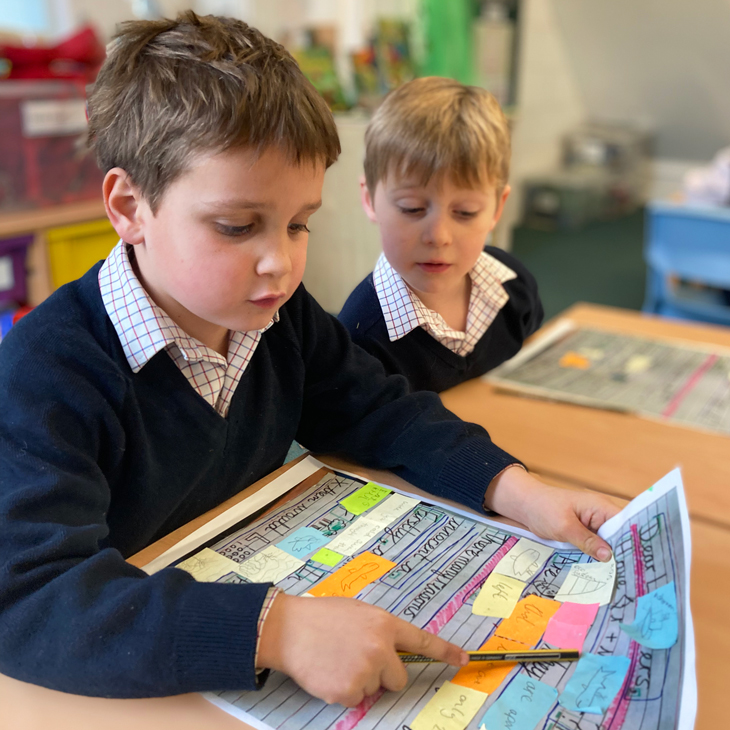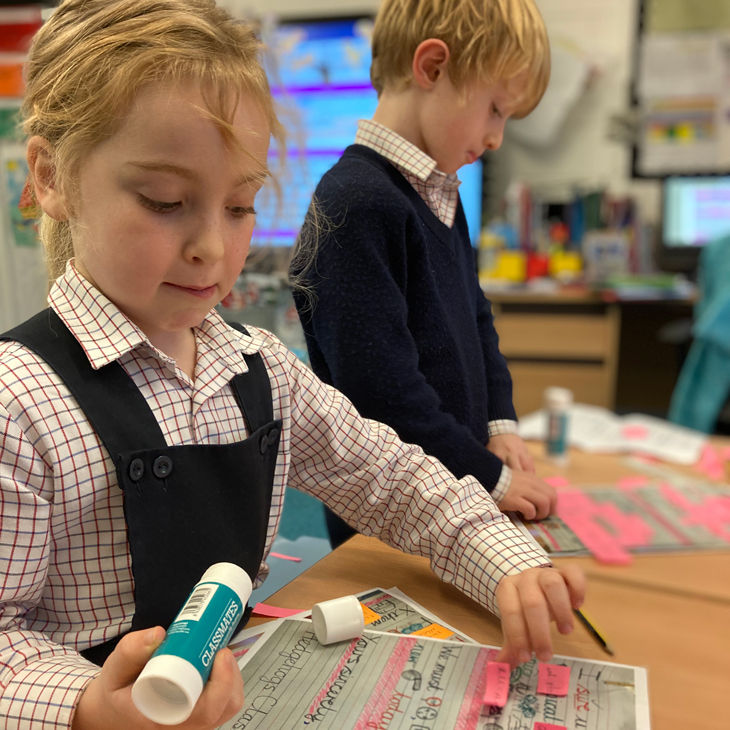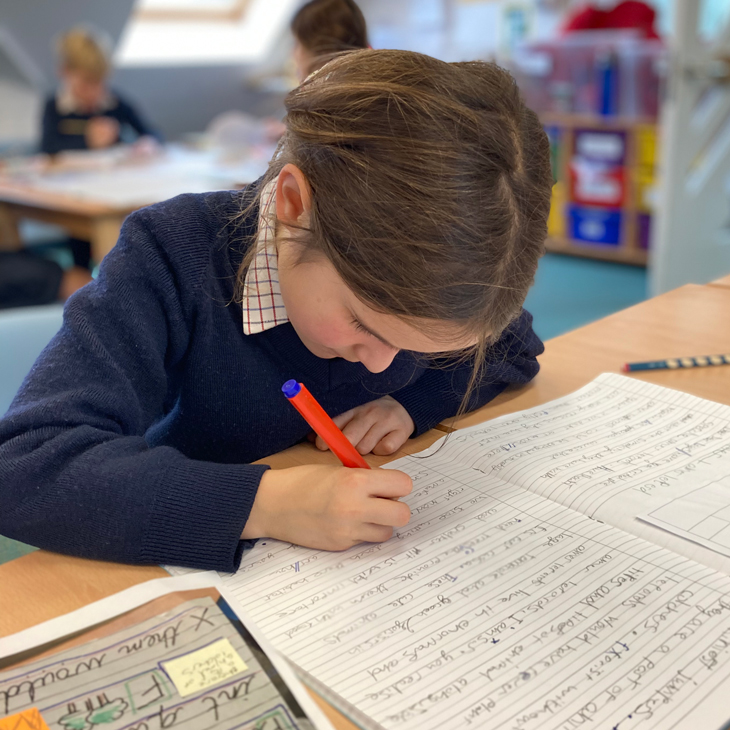 Year 2 have finally put pen to paper with all their inspiring ideas and persuasive thoughts for a better planet. As the term has progressed, the children have been discussing the importance of having their own toys at school and for use at playtime. Convincing Mrs Baber was going to be a tricky task and, sadly, they didn't succeed in their task of persuading or convincing the headteacher on this occasion. Using this as a platform to improve their persuasive writing, while linking to their topic of Famous Forests, the children were set the task of writing letters and finding facts about the importance of orangutans and the destructive powers destroying their homes. Having masterfully convinced many teachers and parents within the school community about the importance of buying sustainable palm-oil products to help look after the rainforests of Asia, the children were ready to look at the plight of other animals and their habitats around the world whose future was under threat from mankind. So Year 2 turned their attention to compiling letters to a variety of factory owners, fishermen, presidents and many more powerful people in order to get their support with helping the red wolves of America, African wild dogs,  the tropical watered hawksbill turtles, Amur leopards of Eastern Russia and many more. A huge number of animals are having their habitats changed and destroyed because of new plantations, developments and pollution edging into the homes of these unique creatures. Year 2 have also discussed how these dwindling and damaged habitats will impact certain animal populations around the world, creating an imbalance to particular eco-systems. It goes without saying, that the Year 2 children have been extremely influential; their teachers will be thinking very carefully about how often they drive their petrol cars and watching the products they buy from the shops next time they visit. As the wise children always say: "There is no planet B!"
Charlie Millsom, Head of Year 2
Year 3 Unearth Geographical Gems During World Cup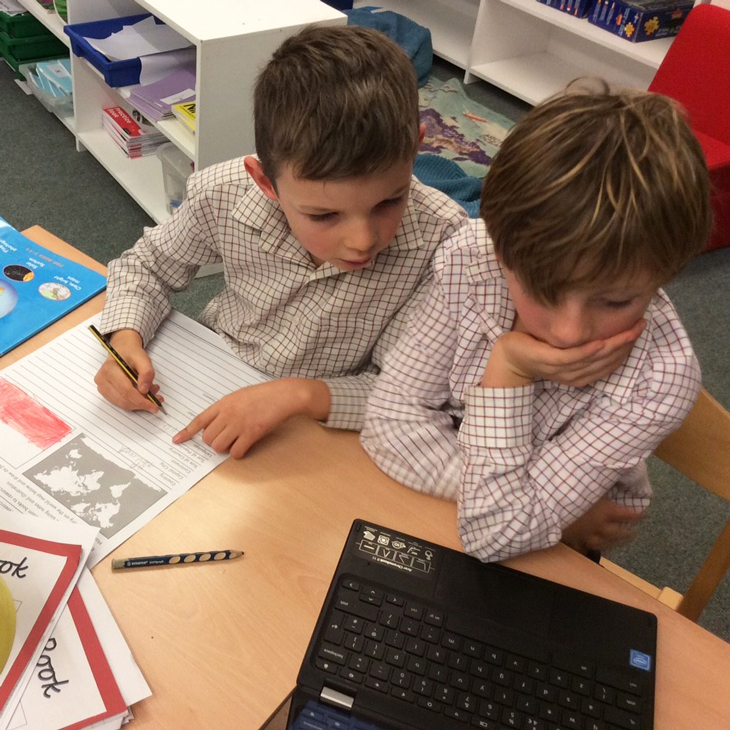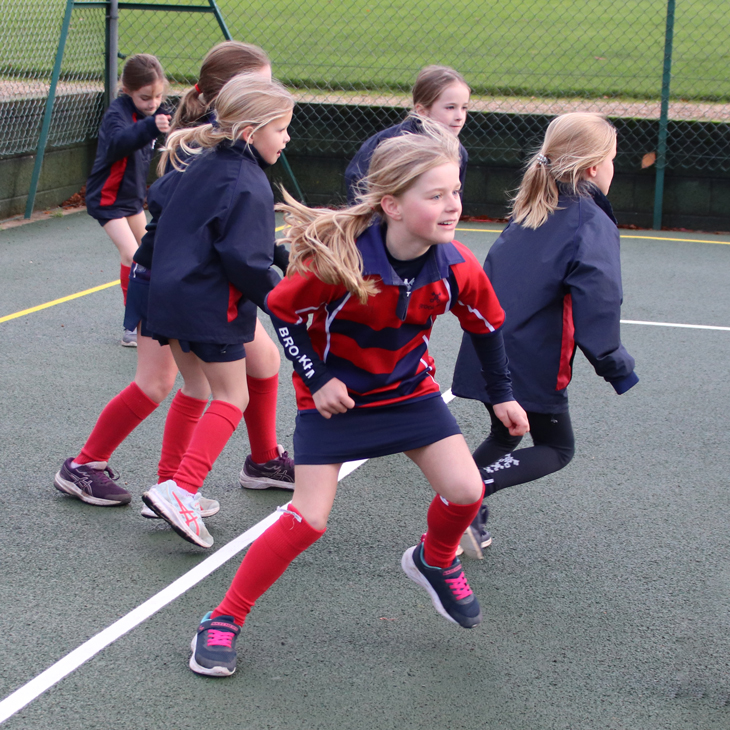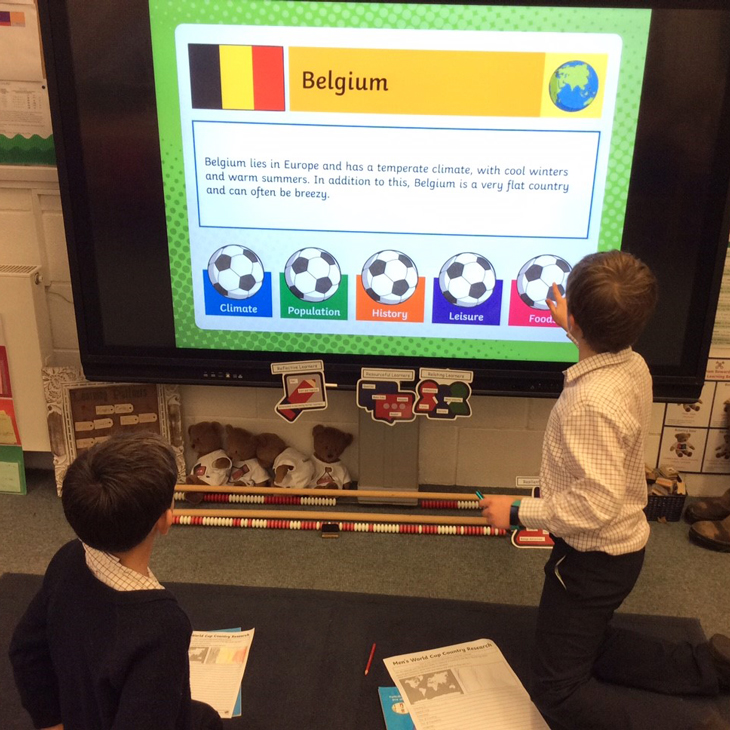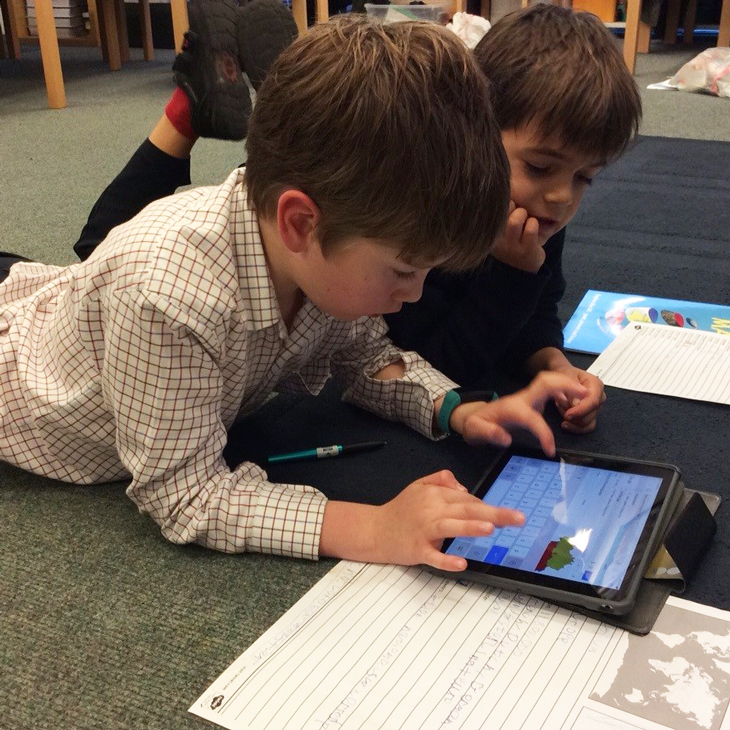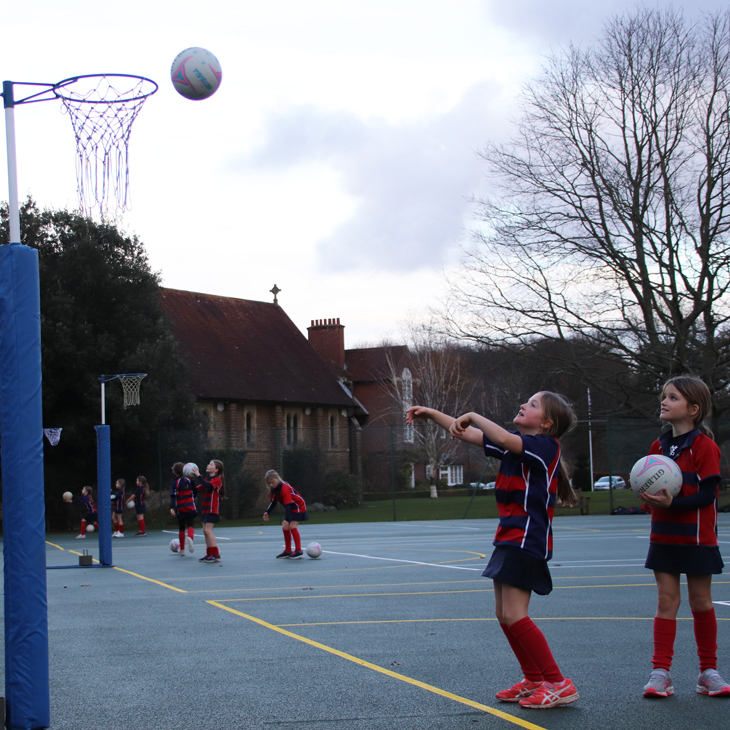 With World Cup fever really starting to kick in, Year 3 developed their geographical skills by researching a chosen competing country. They used maps, atlases and the internet to locate their country before finding out about its climate, the size of its population, the name of its capital city and other key human and physical characteristics. Through the use of technology to enhance their learning, the children displayed their resilience by being totally absorbed in the activity; there was clearly much enjoyment had sharing interesting facts and locational knowledge they had collaboratively found out. Some of the children chose to research one of the countries they drew in their respective class sweepstake, identifying their team by recognising its football kit, flag and where in the world that country is located. Having taken part in competitive sports themselves with their weekly matches, Year 3 reflected on their performances this term and thought about ways they could improve. Out on the netball courts, the girls focused on practising their shooting skills. After refining their technique, it was fabulous to see the progress they made with goal after goal being scored!
Henrietta Platt, Head of Year 3
Learning Spanish As Easy As ABC For Year 4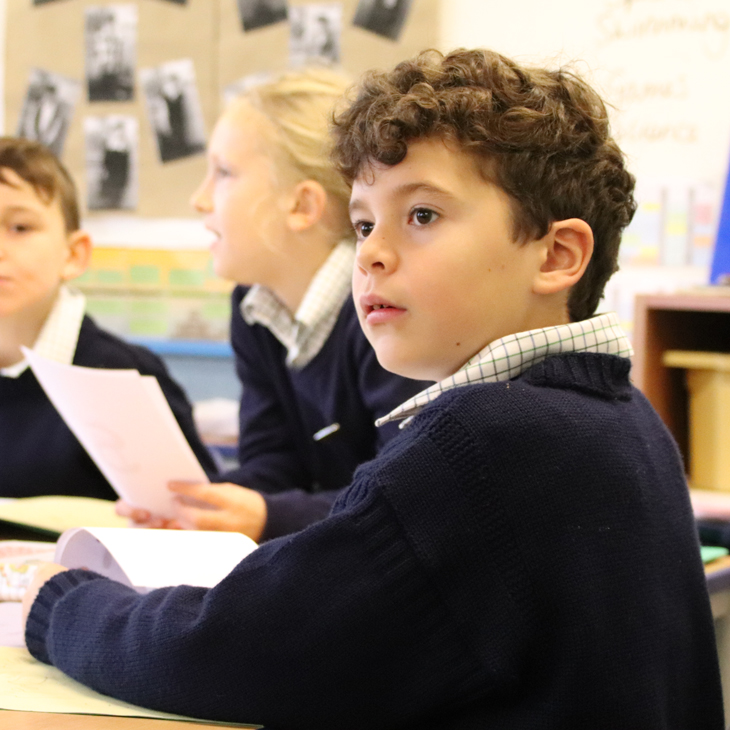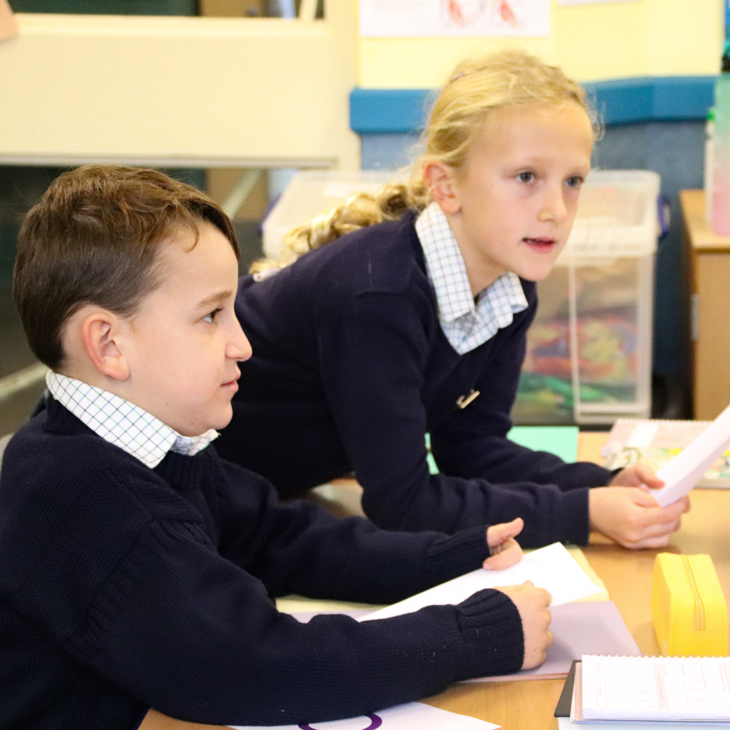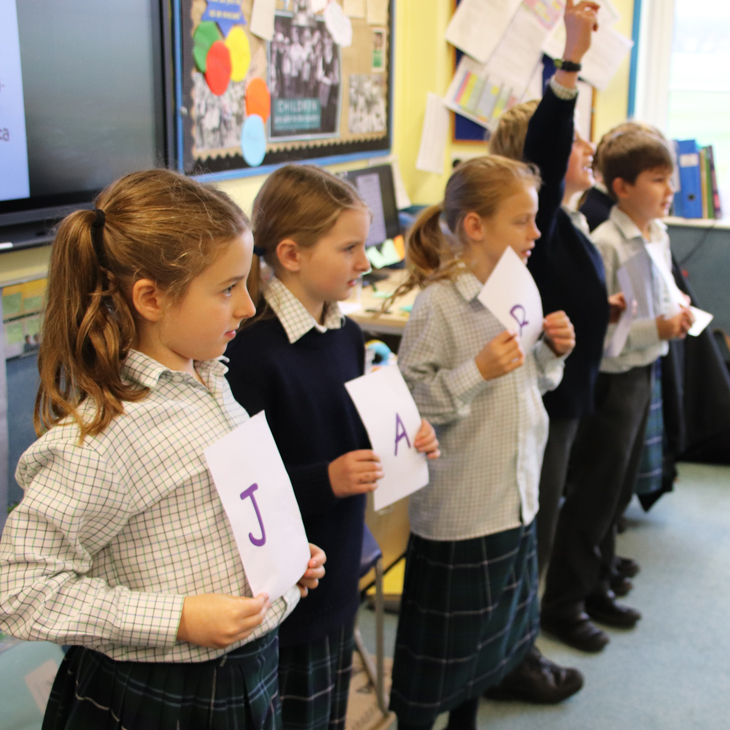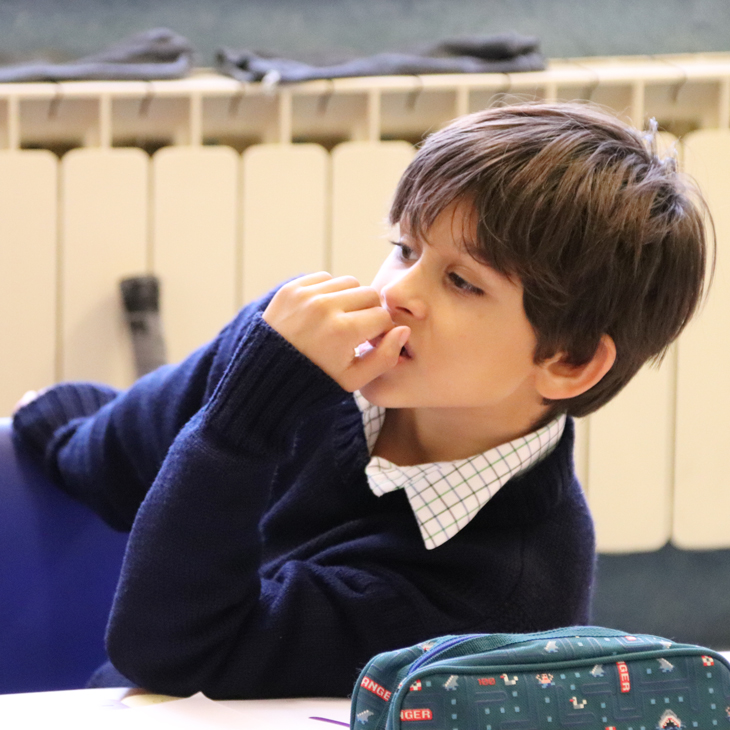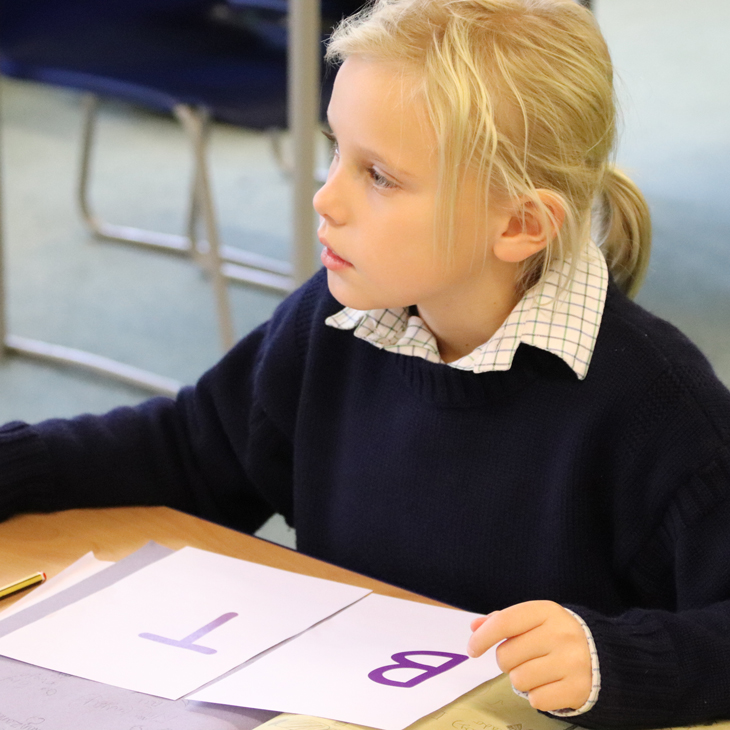 The building blocks of language wouldn't be complete without the alphabet. In Spanish, Year 4 have been working on some beautiful alphabet pages in their exercises books, using phonics for pronunciation and images to support vocabulary. This week, we had a real focus on learning 'the Spanish alphabet'; a warm-up song got everyone enthused and the ensuing game kept pupils on their toes wondering when their letter would be called up before the excitement of trying to translate a host of new words. The beauty of Spanish is that it is a very phonetic language. Once pupils have a good knowledge of the alphabet, they will find they can read and write with relative ease as the language definitely works on the principle of 'say what you see and write what you hear'. As we approach the last weeks of term, Year 4 are also excitedly using their lesson time to practice for a Spanish contribution to the Year 4 carol service – which promises to be a hit and leave you singing Spanish carols all holiday.
Jo Longshaw, Head of Modern Foreign Languages
Year 5 Possess Excellent Knowledge Of Apostrophes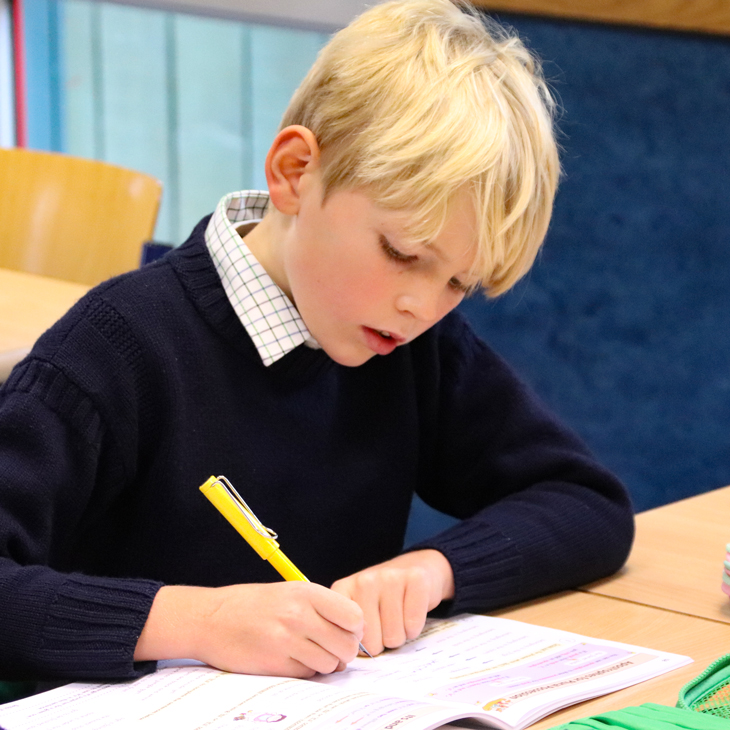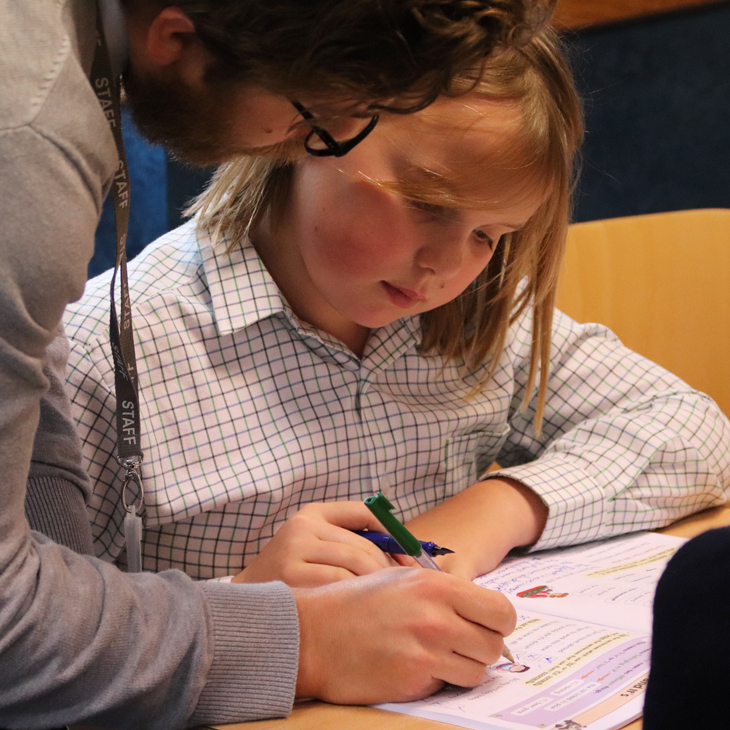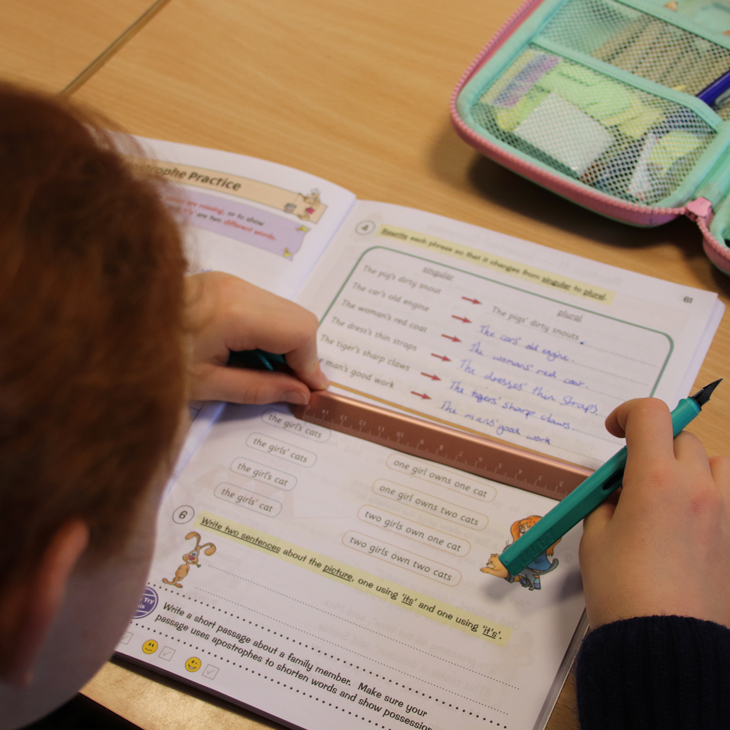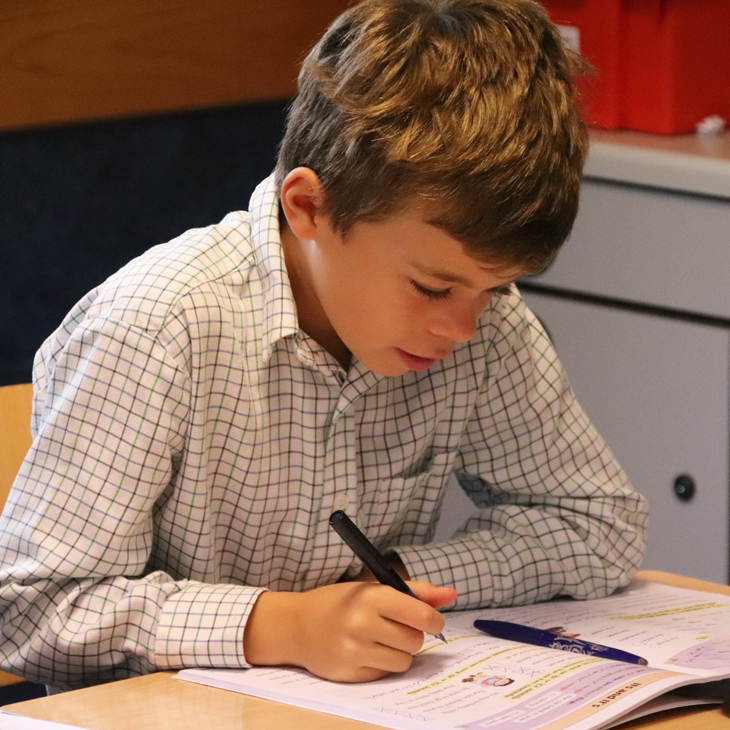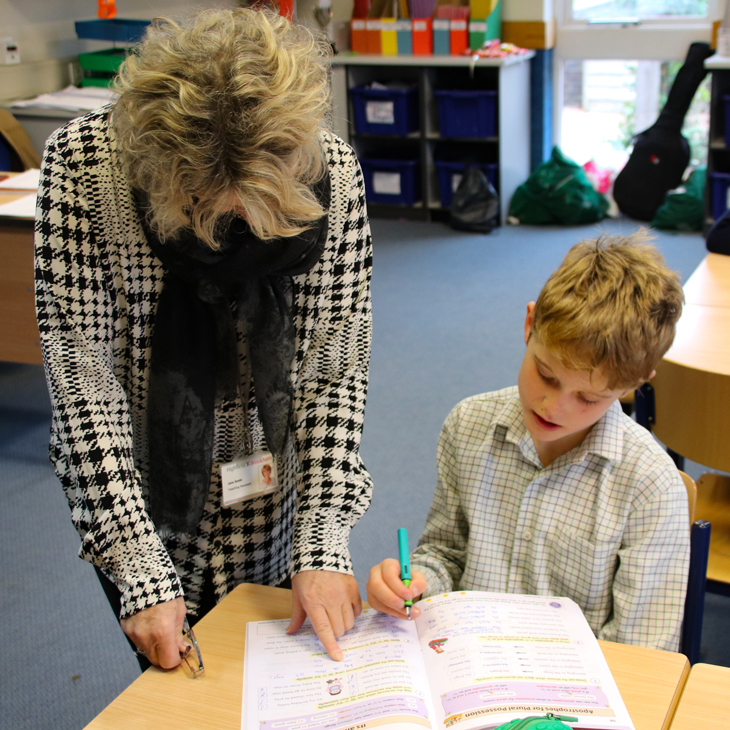 In English, Year 5 have been delving into the world of apostrophes, in particular the plural possessive apostrophe. The children's tasks have included looking at umbrellas' handles, fairies' wings, people's beliefs and mice's feet. Their pens' nibs have whizzed through their worksheets and their apostrophe quizzes' results have been very pleasing. Their teachers' pride has been clear to see and the pupils' ambitions for their future writing has grown. All in all, an impressive week's effort. (Did you spot all the possessive apostrophes?)
Ed Elgood, Year 5 English Teacher
Year 6 Thespians Growing Up On And Off The Stage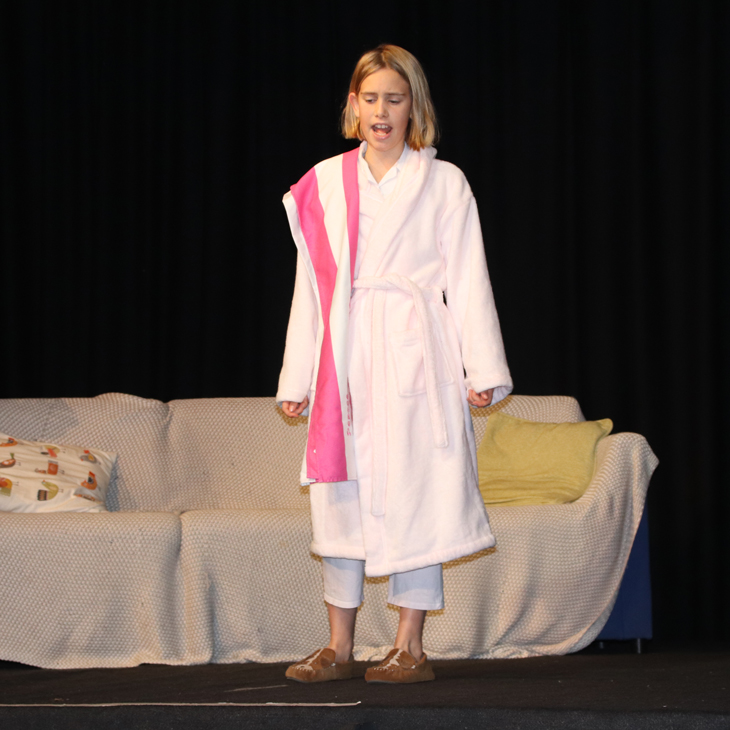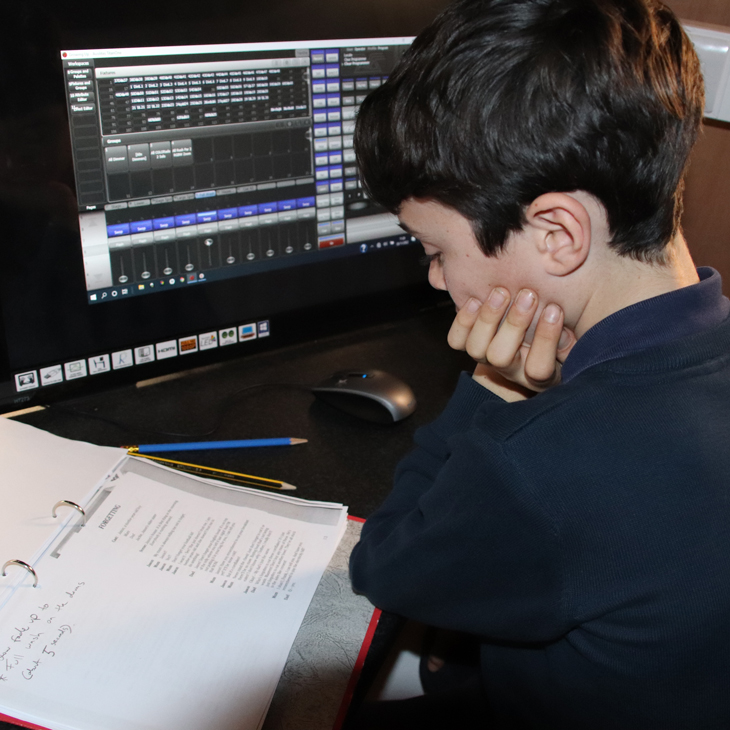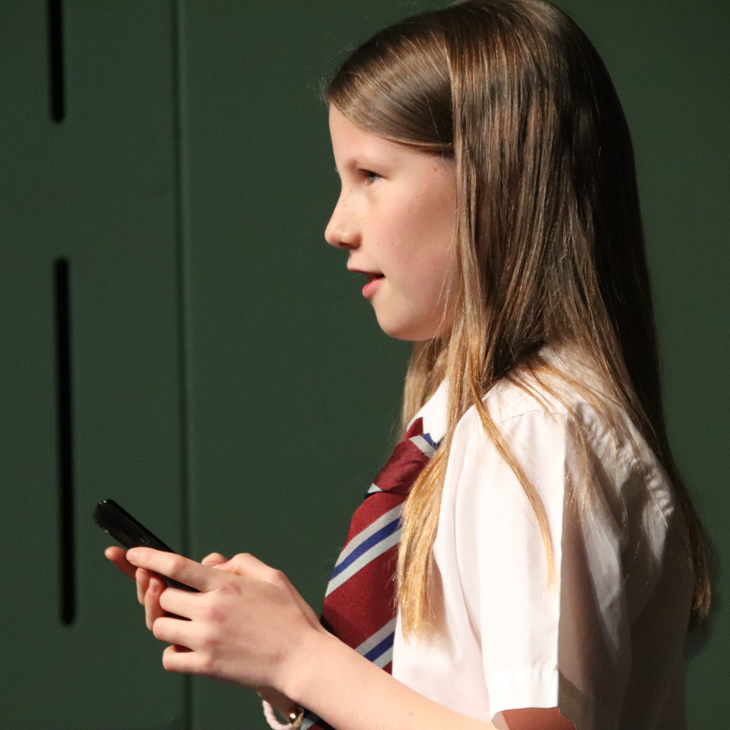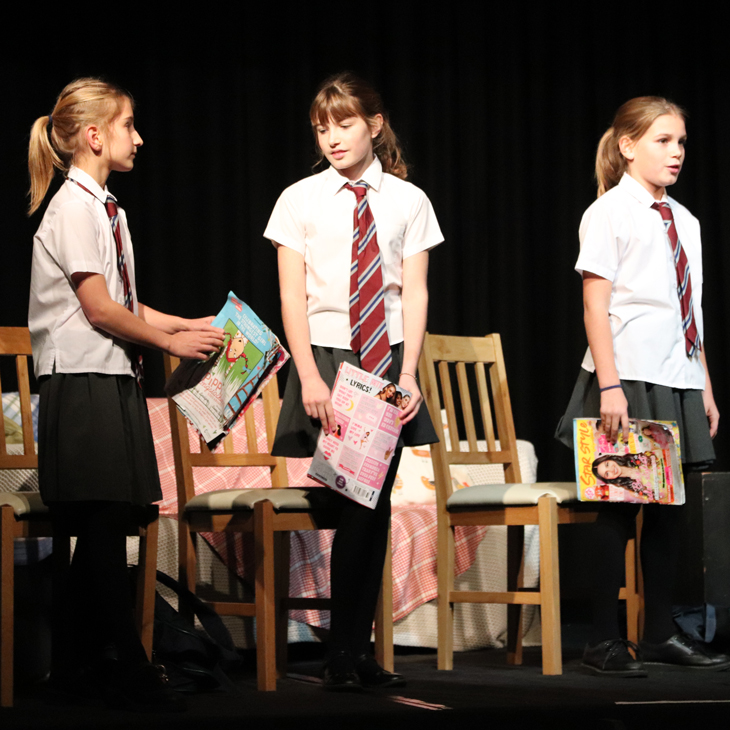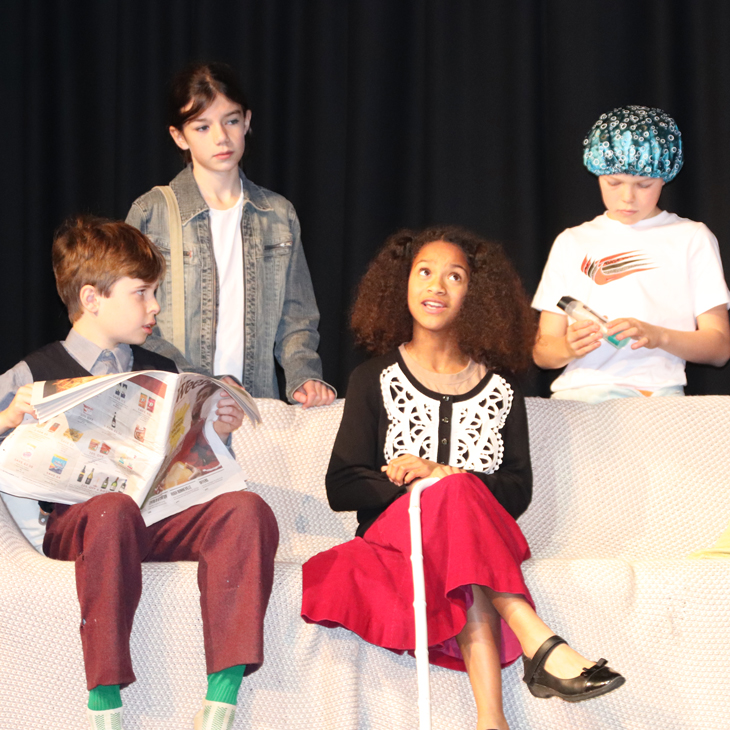 Year 6 have this week taken to the stage to perform the pre-Christmas production of Growing Up. This production is a collection of short plays about the trials and tribulations of the growing up process, which also includes two self-penned monologues by Mia B and Emily P, who won our internal competition to have their own work performed. Every one of our 43-strong cast gave their all throughout the rehearsal process and they were so excited to be able to perform their play to the rest of the school and proud parents on Thursday. One of Year 6's termly PSHE themes over the past few weeks has been about the implications of being a 'bystander' in matters concerning mental health and wellbeing and also about realising that it's 'time to talk'. Both themes were prominent in this wonderful production, as valuable life lessons were explored and exposed through the medium of theatre. I hope that by empowering our young cast and audience to talk about the issues we face as we grow up, we will all have more confidence to believe in ourselves and to open up and talk more to one another. I am so proud of the whole cast and crew of this production, not least Ted K and Harry M who ran our lights and sound like absolute pros.
Sarah Baird, Head of Drama
Hard Work Paying Dividends For Sporty Year 7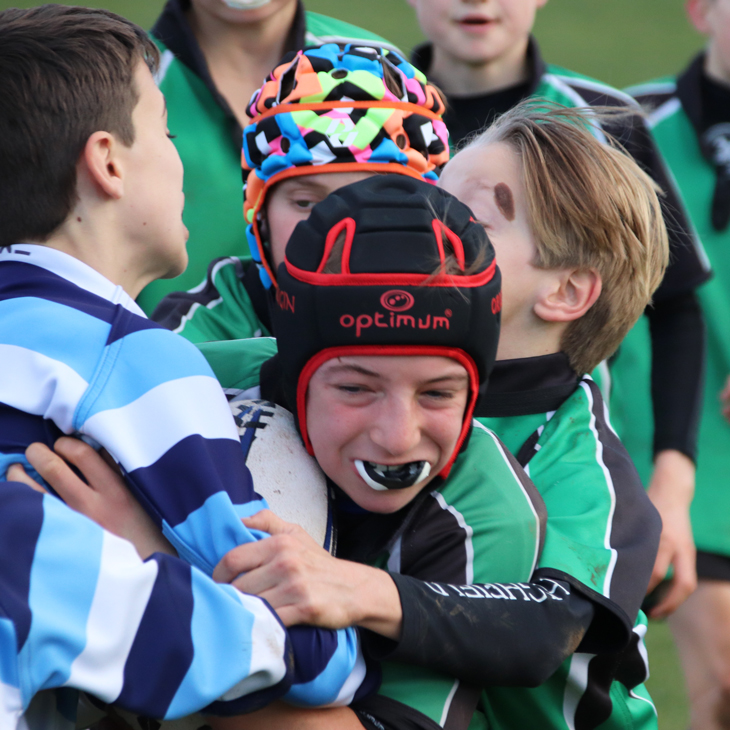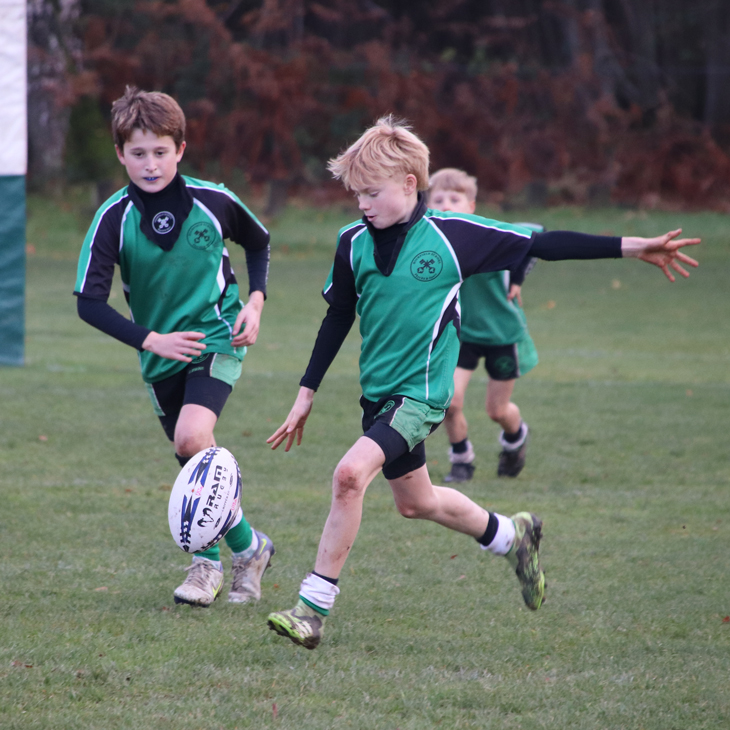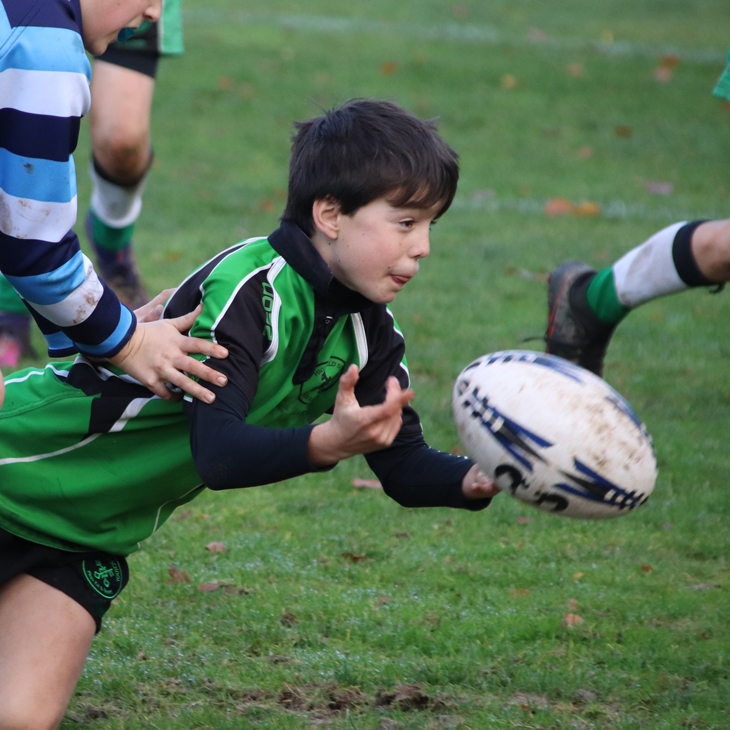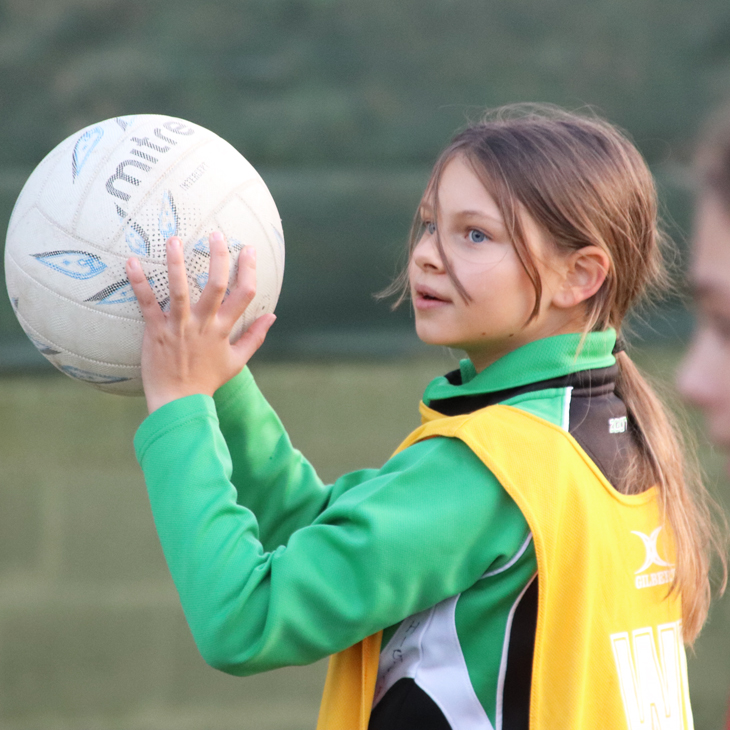 The Highfield U12A rugby team have been working exceptionally hard in training this term, and despite things not quite clicking in their previous matches, it's clear to see that there is a great deal of promise within this squad. In the first game of a triangular tournament, Highfield were first up against St Edmund's; quickly notching up a few scores and controlling the game to good effect. Edgeborough were up next and Highfield were devastatingly quick out of the blocks, putting huge pressure on the visitors. With a new game plan of passing the ball out wide and reducing contact, Highfield scored four tries before Edgeborough could even get a foothold in the game. The visitors, who were initially rattled, came back hard in the second half and Highfield had their work cut out, but they were more than up for the challenge and eased home six tries to one. I have been so impressed with the coachability of this squad, who clearly want nothing more than to improve, play hard for the school and each other and, of course, win! An exciting second half of the rugby season is in store.
Dan Bather, U12A Rugby Coach
Highfield's U12B rugby team  hosted St Edmund's and Edgeborough on Wednesday afternoon in a triangular fixture. The group have been playing some increasingly impressive rugby recently and the games allowed further opportunities to develop both their ability to move the ball into space and apply pressure as a defensive unit. The first game was against St Edmund's and the boys started strongly; swarming any opposition runners and forcing mistakes from the visitors. In possession, the boys ran with confidence and balance, ensuring they supported each other and produced quick ball from rucks.  Some early scores were highlighted by a first try for Alvaro F, who scorched his way down the line, while Petr Z, Gus B, Lloyd A and Cristo P also crossed the whitewash in a 6-1 win in an impressive, controlled performance. In their second game, Edgeborough offered further challenges with some strong runners and greater defensive organisation. But the Highfield boys stepped up to this new challenge brilliantly, moving the ball into space and completing a number of excellent tackles.  The strength of this group is their rucking, allowing a platform to attack quickly as well as forcing turnovers. Fine efforts from Max F, Ignacio GC and Henry F turned the pressure into points, but the collective work rate of the team didn't go unnoticed, with Gabe C, Jack R, Barny L and Anton S showing tireless effort keep the team on the front foot. The final score was a superb 5-1 victory on an afternoon that showed further evidence of how well this group is developing. They are a pleasure to coach and there is plenty more to come.
James Figgis, U12B Rugby Coach
On the netball court, The Royal School started strongly and won a tense first quarter against Highfield's U12C team, but Imi W's creativity in the wing attack position unlocked the visitors' defence to stun The Royal School girls with three goals. Goalkeeper Kate H was a rock at the back with help from Daisy W while Polina D and Polina P formed the engine room in the centre of the court; receiving passes from defence and setting up non-stop assists. Amelie D was on fire in the attacking third of the pitch, scoring consistently and keeping Highfield in the game. And an enthralling game finished 9-9 and The Royal School immediately offered a rematch at the end of the season Bring it on!
Joe Tebbutt, Year 7 Netball Coach
Net Gains As Year 8 Pool Their Resources In PE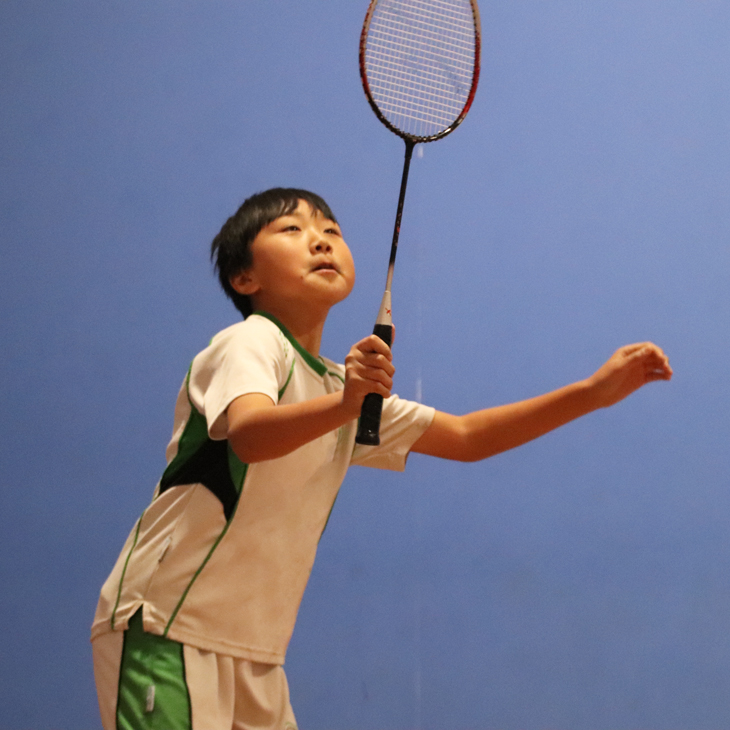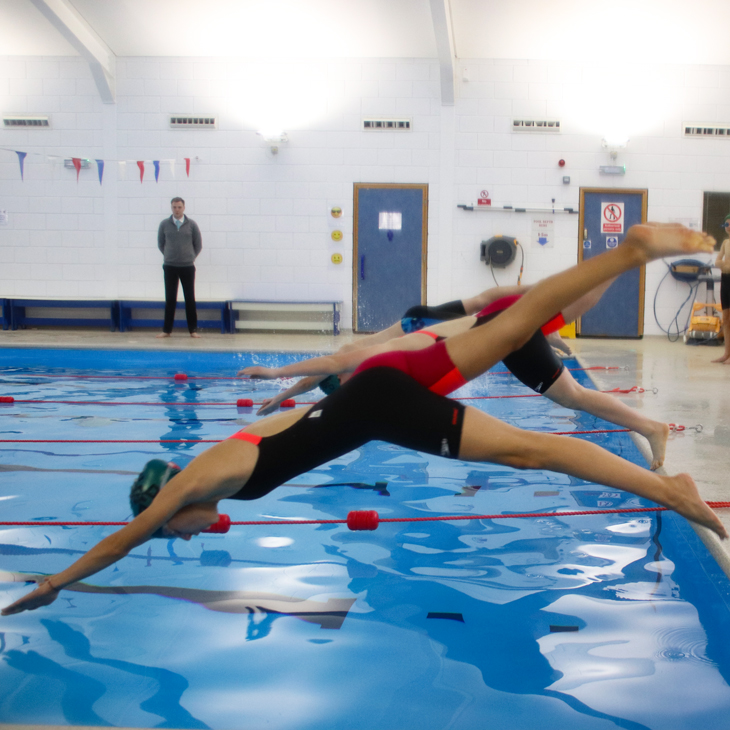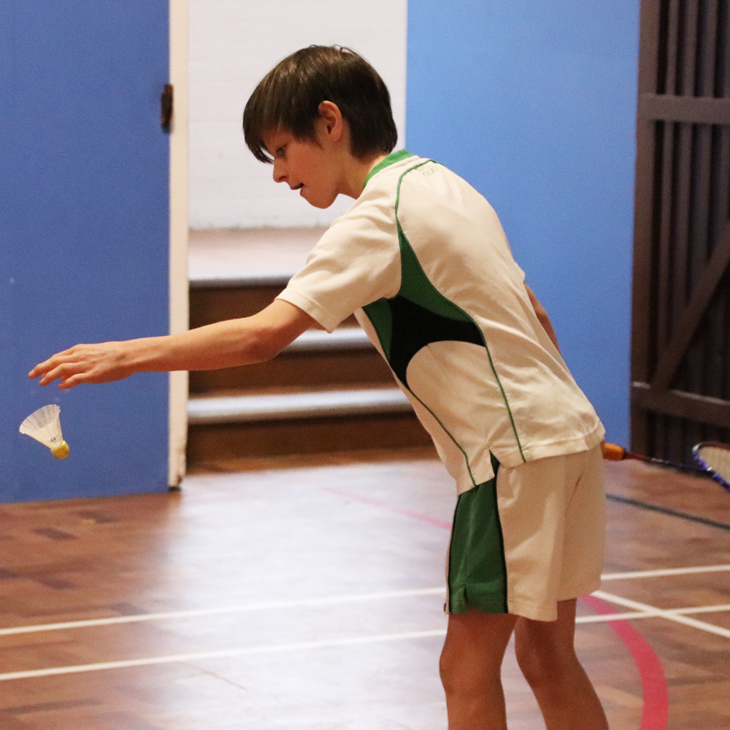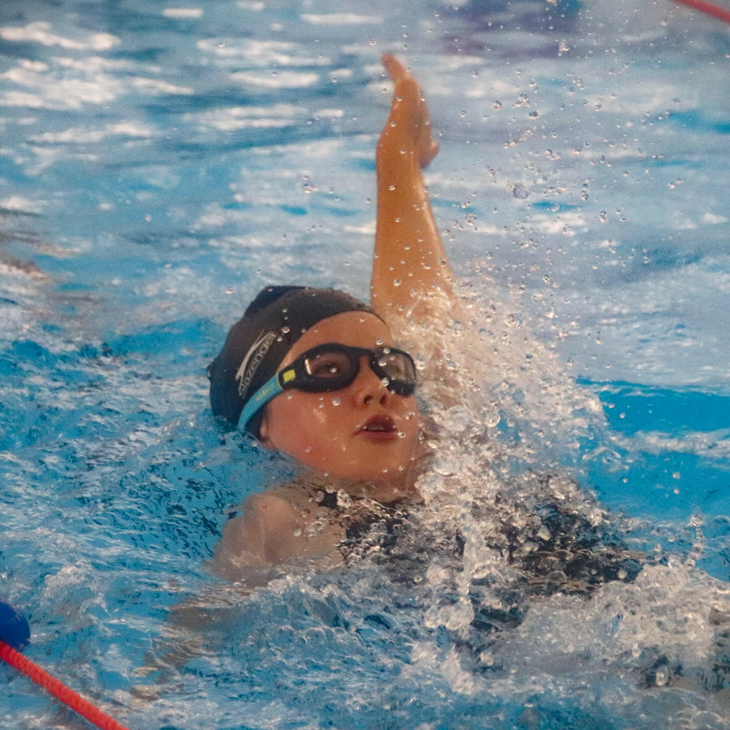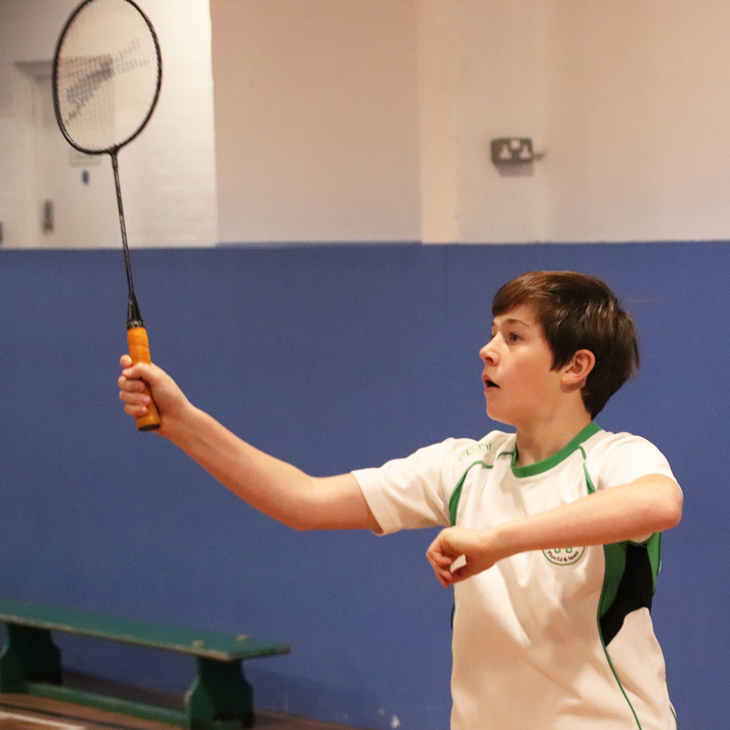 This term, Year 8 have been taking part in cross-country running, badminton and swimming. Cross-country early in the term is an opportunity to develop fitness as well as an appreciation of our wonderful surroundings. On the badminton court, the focus is on developing strategy in competitive match play, as well as understanding the doubles format and developing communication skills on court. In swimming, there is also a significant focus on fitness and Year 8 continue to work to refine all four strokes, as well as looking at the more technical aspects of diving, starts and turns.
Jo Gordon, Head of PE