Nursery Revel In A Happy New Chapter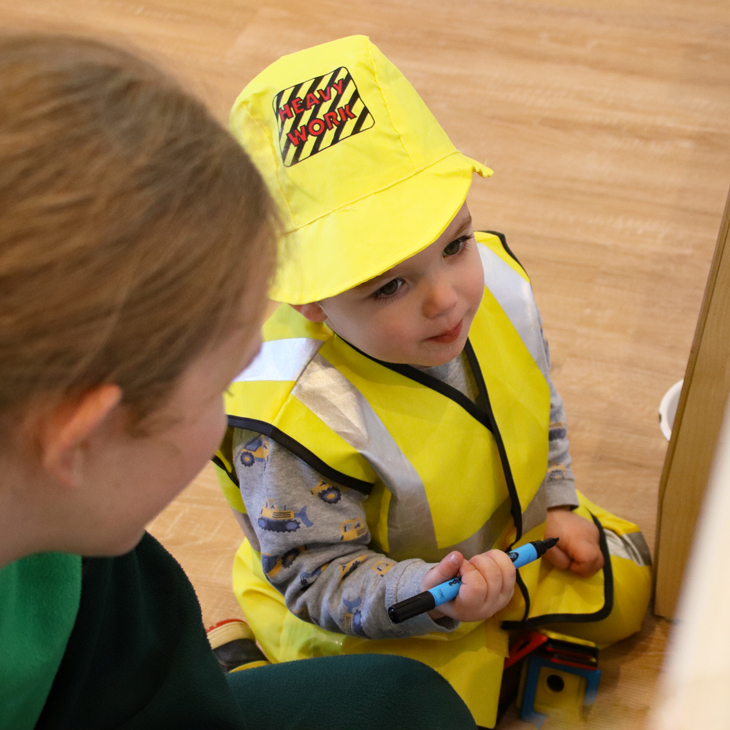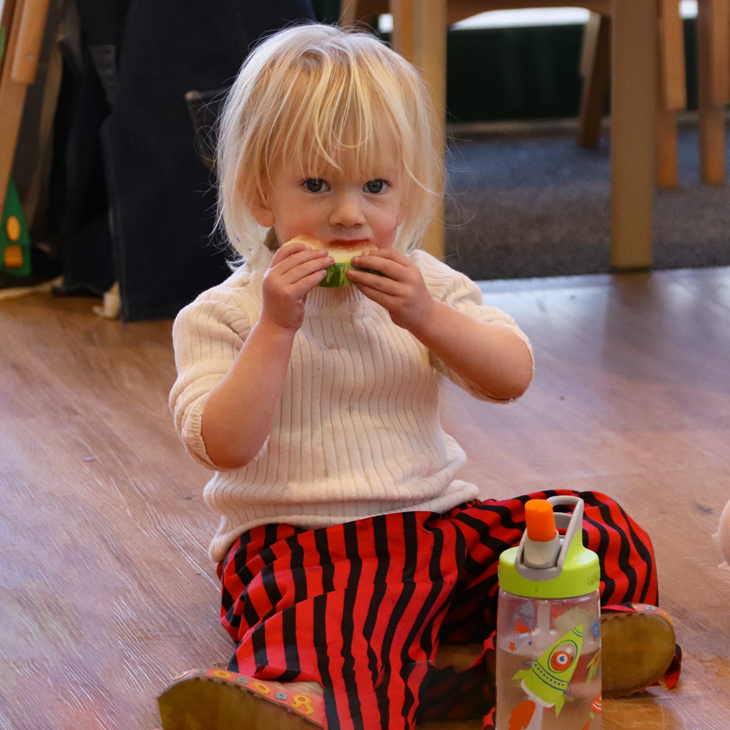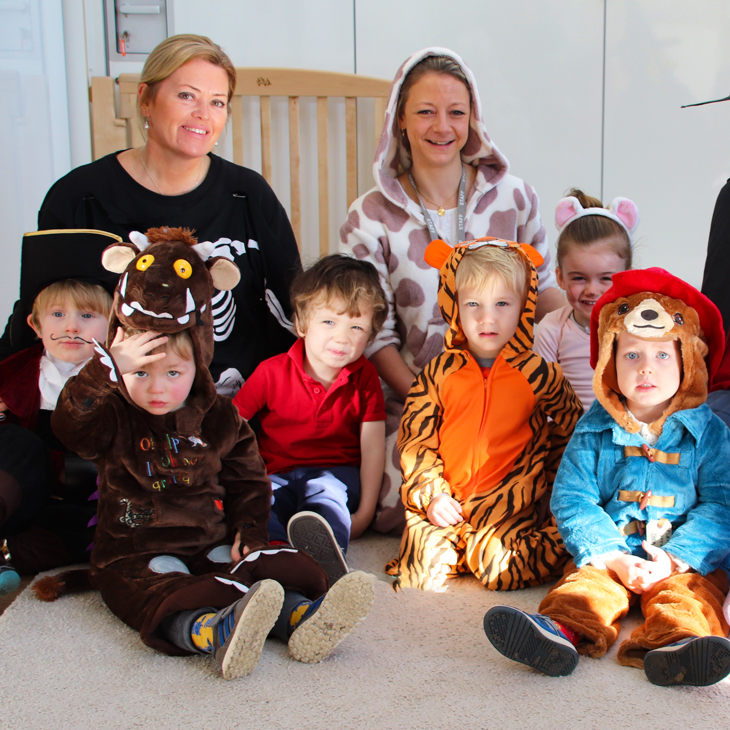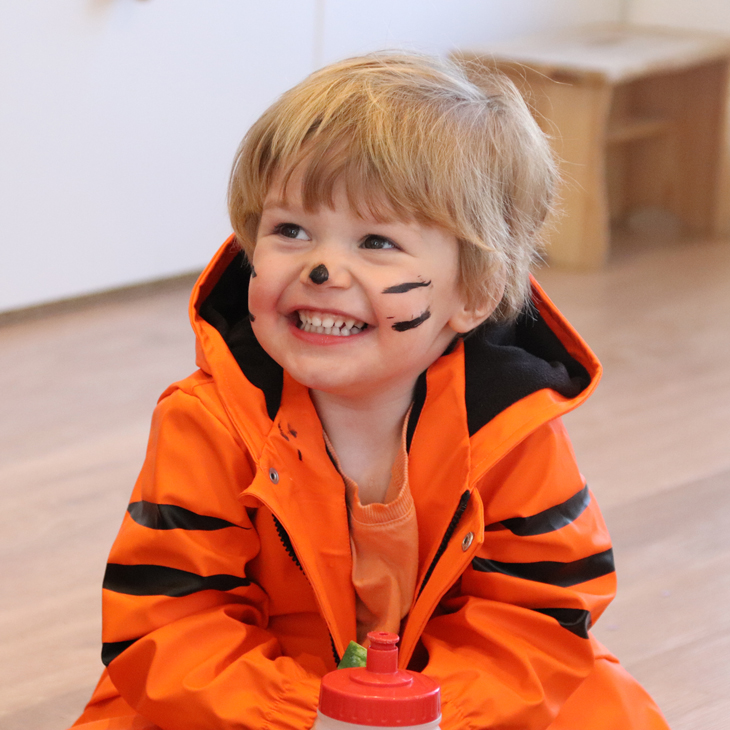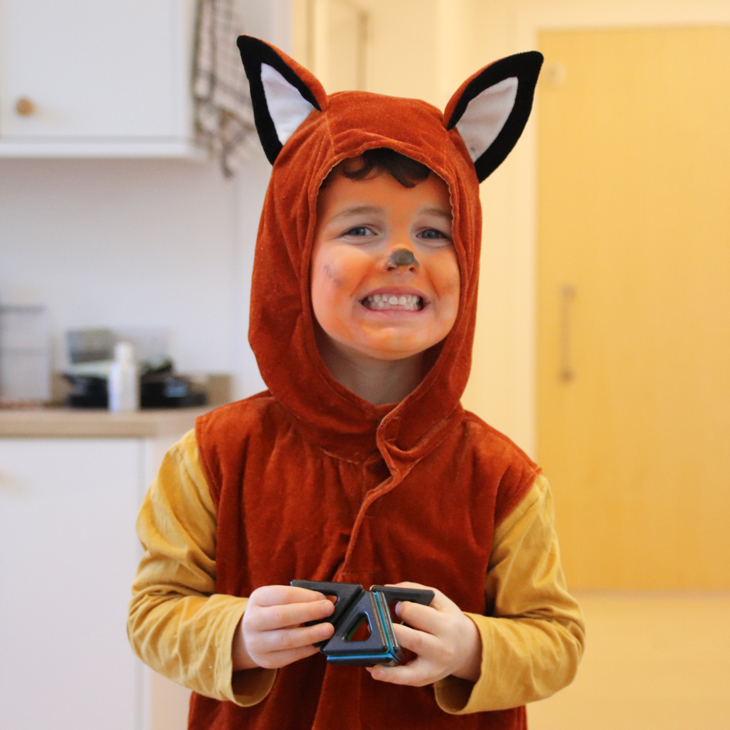 It was all smiles in the Nursery as the happy children dressed up World Book Day, some for the very first time.
Reception Book Up Storytime In The Woods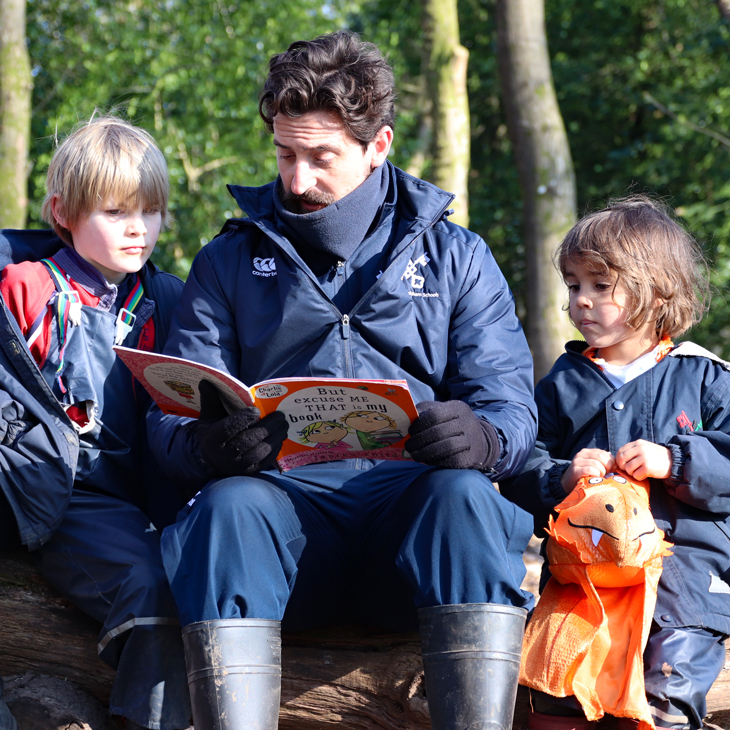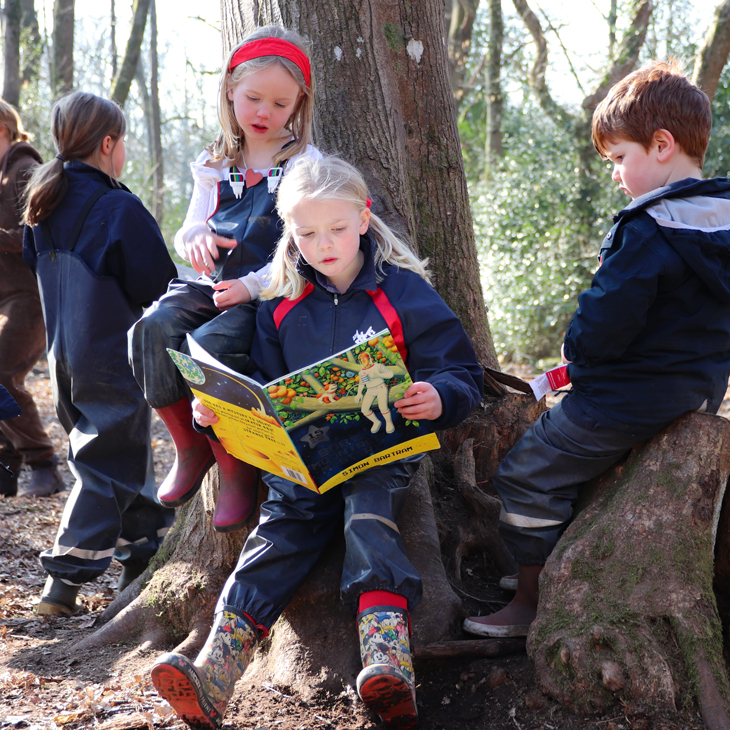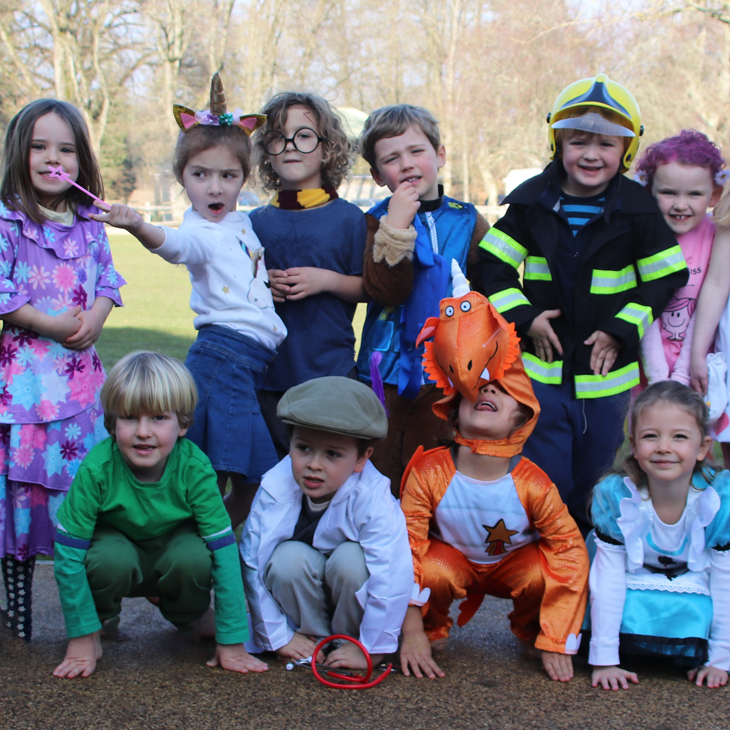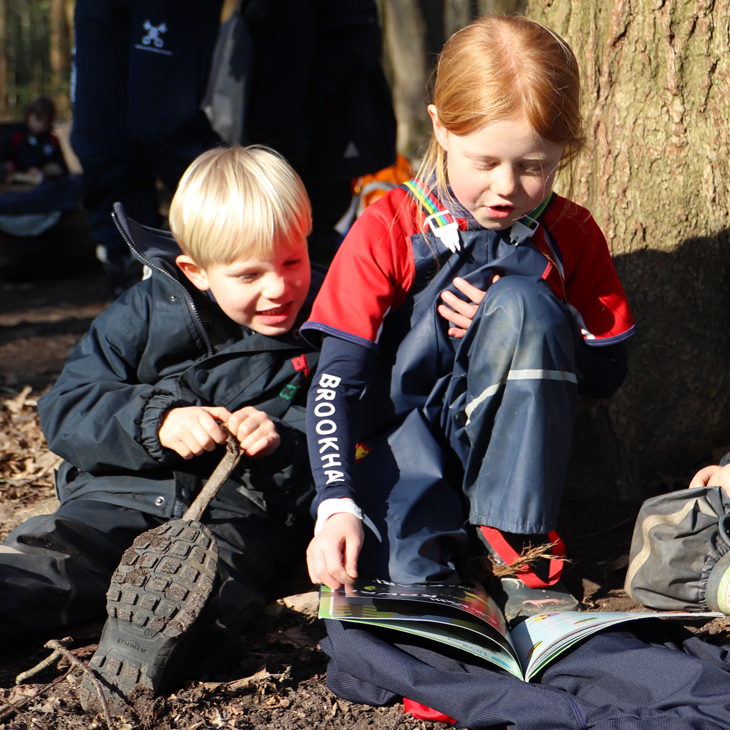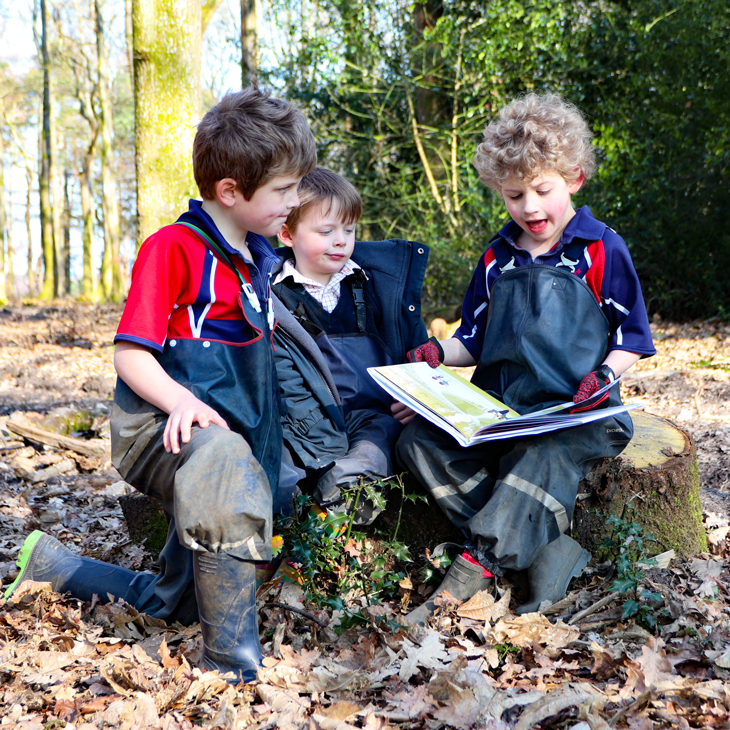 The Reception children were treated to a very special storytelling session on World Book Day as they headed to Forest School to listen to stories brilliantly told by Year 3.
Little Year 1 Readers Have Big Fun On Book Day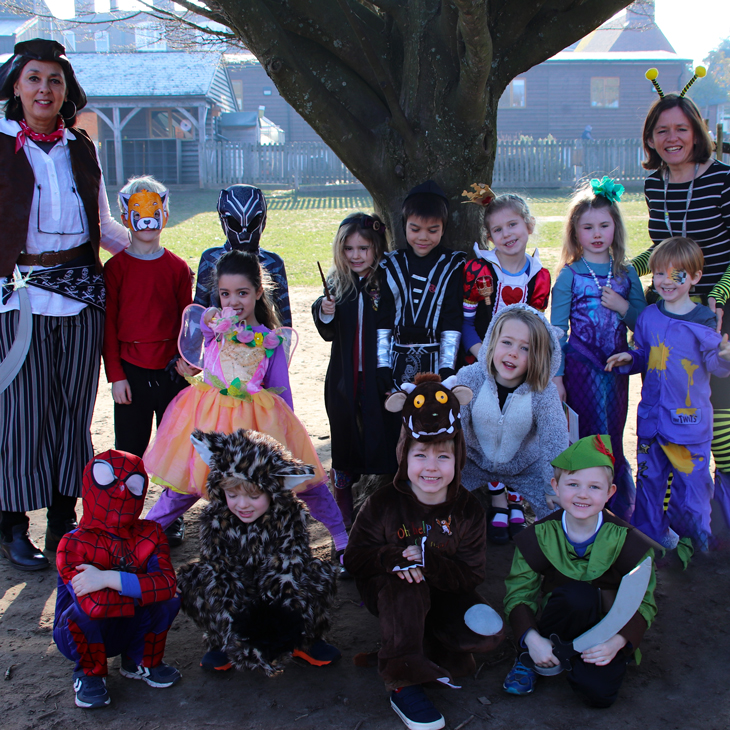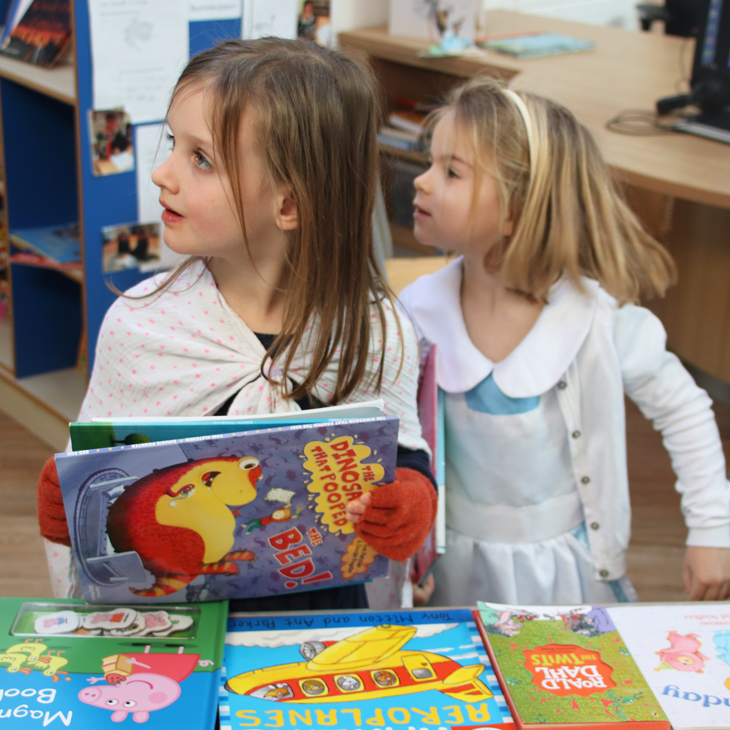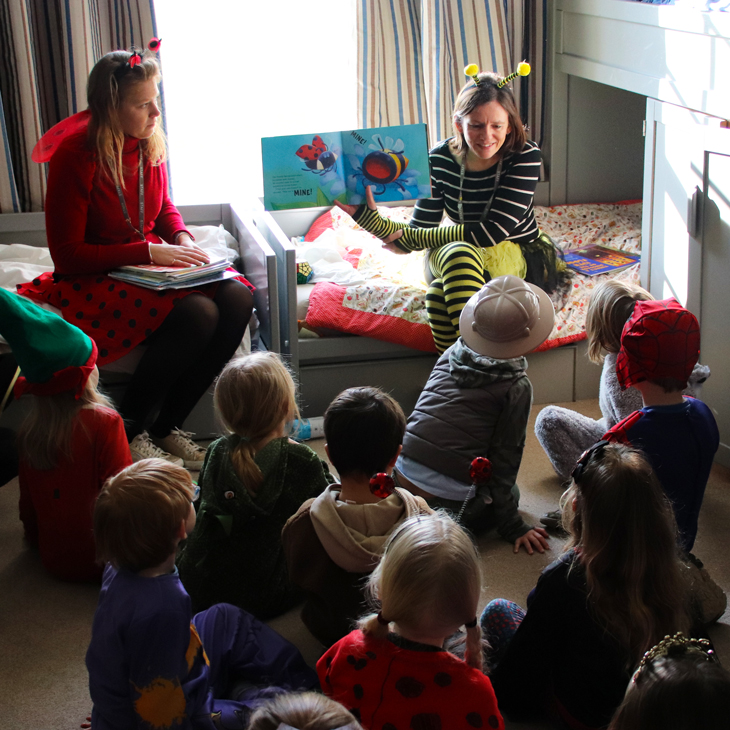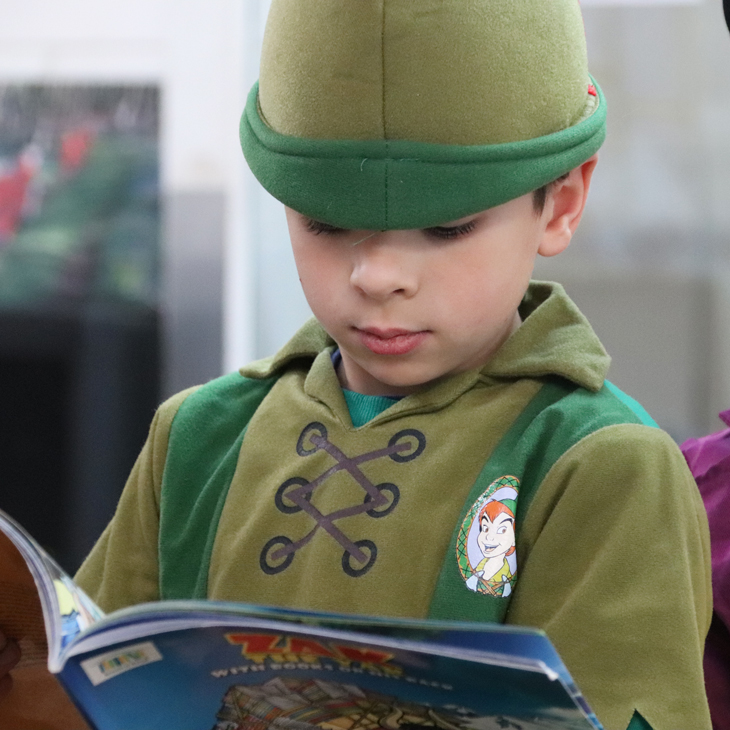 Pirates, dragons,  princesses and swashbuckling heroes were the order of the day as Year 1 picked new books from the school library and had a special storytelling session in the senior boarding house.
Hats Off To Year 2 For Brilliant Book Day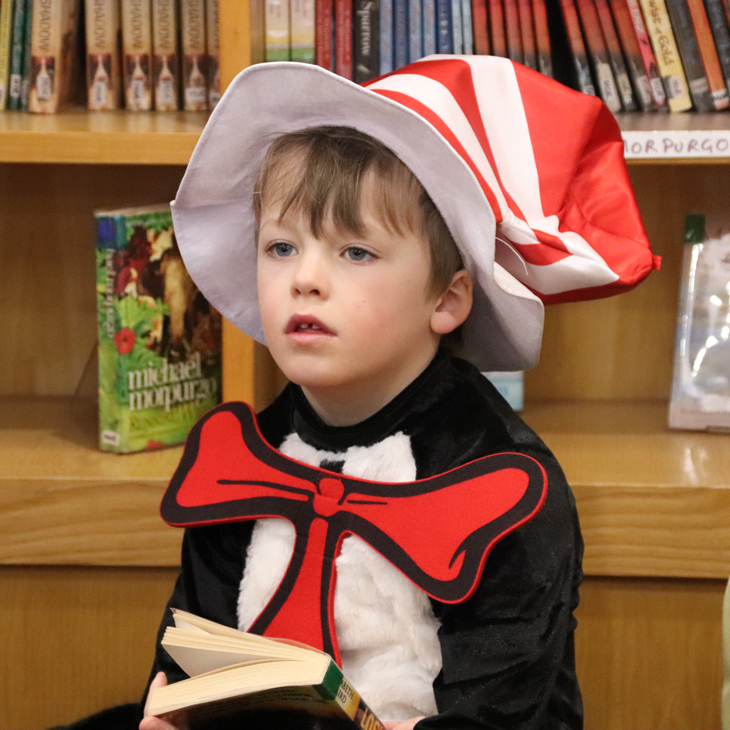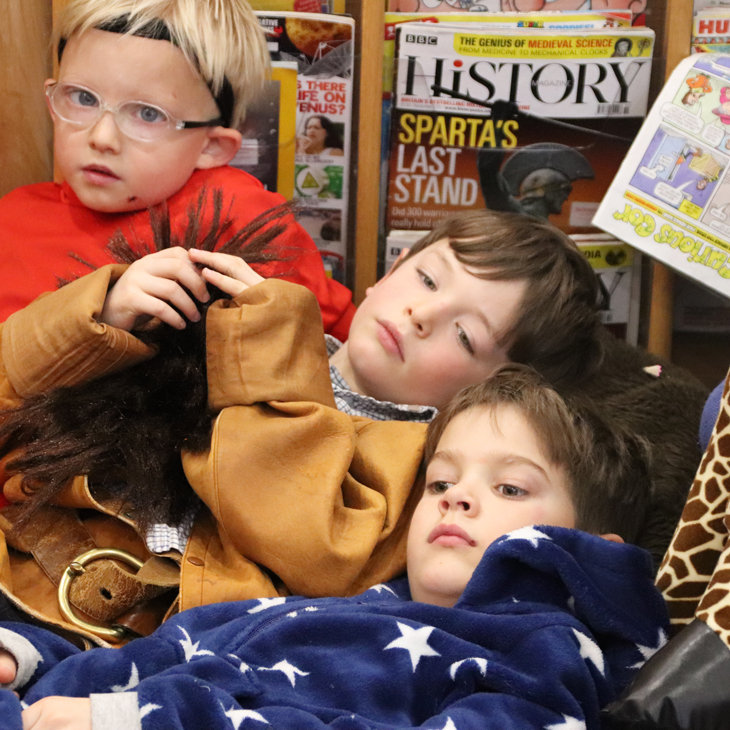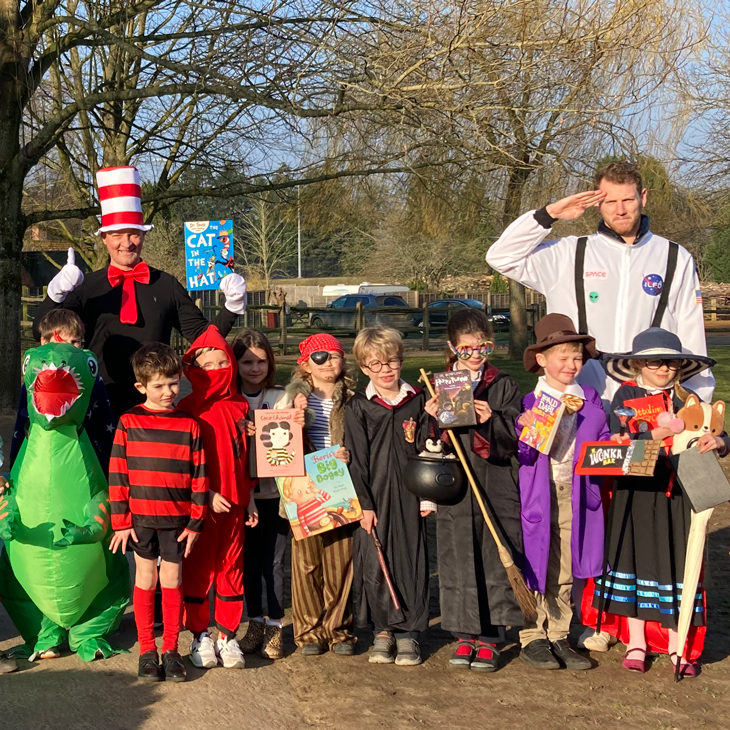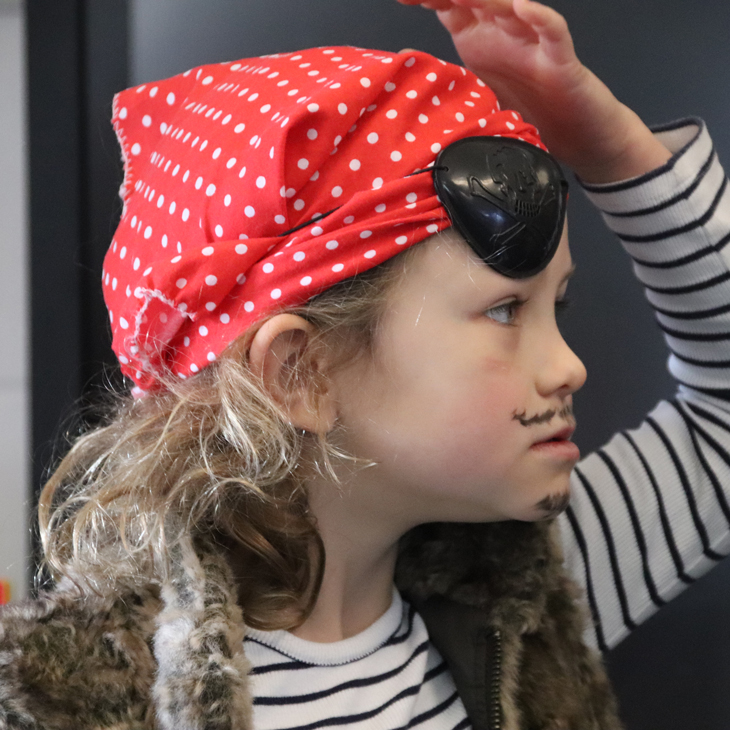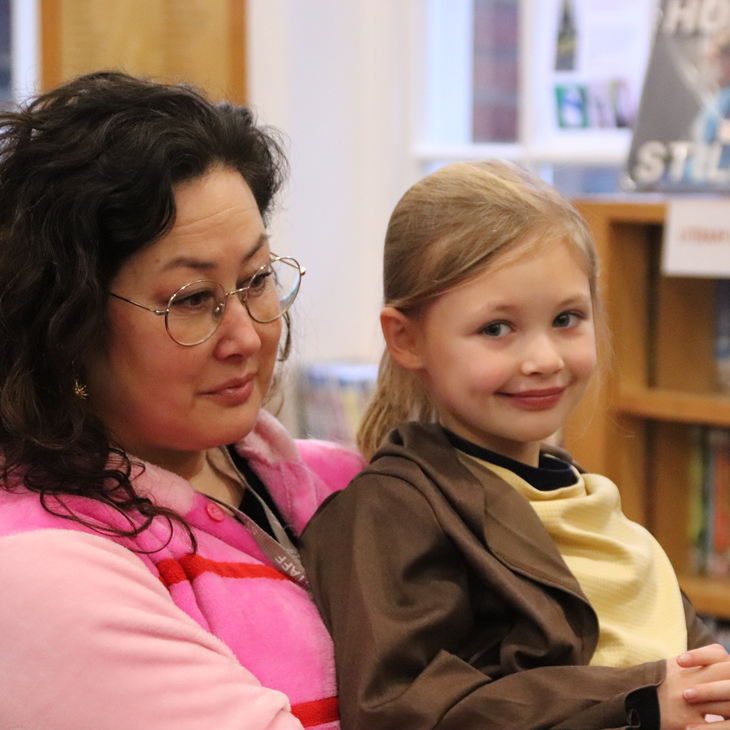 Where else would you find eager bookworms on World Book Day? In the library, of course! Just ask Year 2…
Year 3 Captivated By Minion's Tales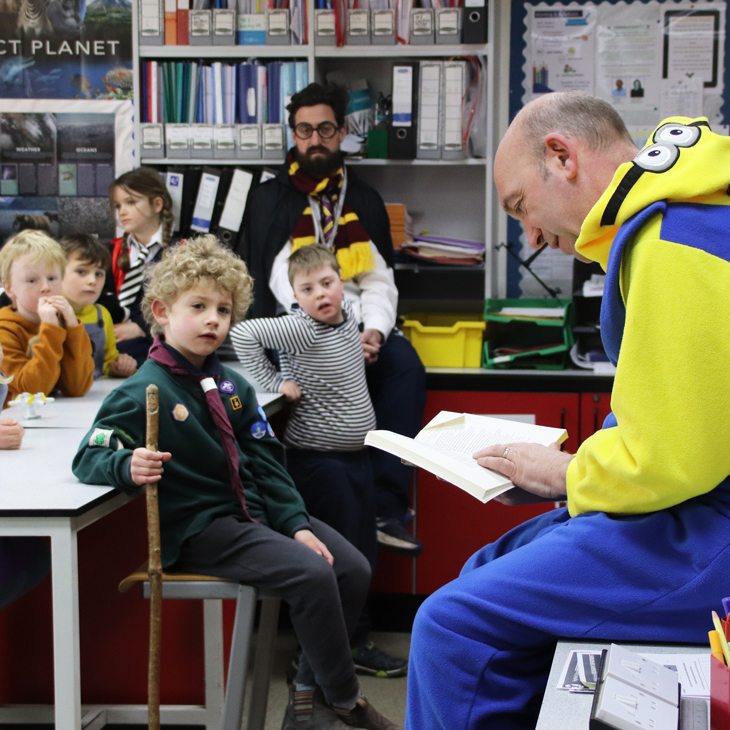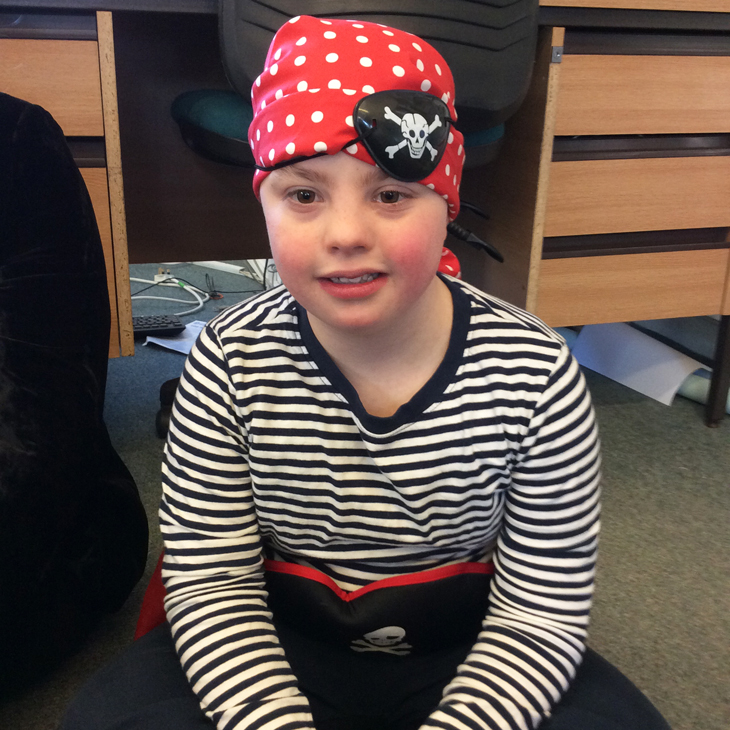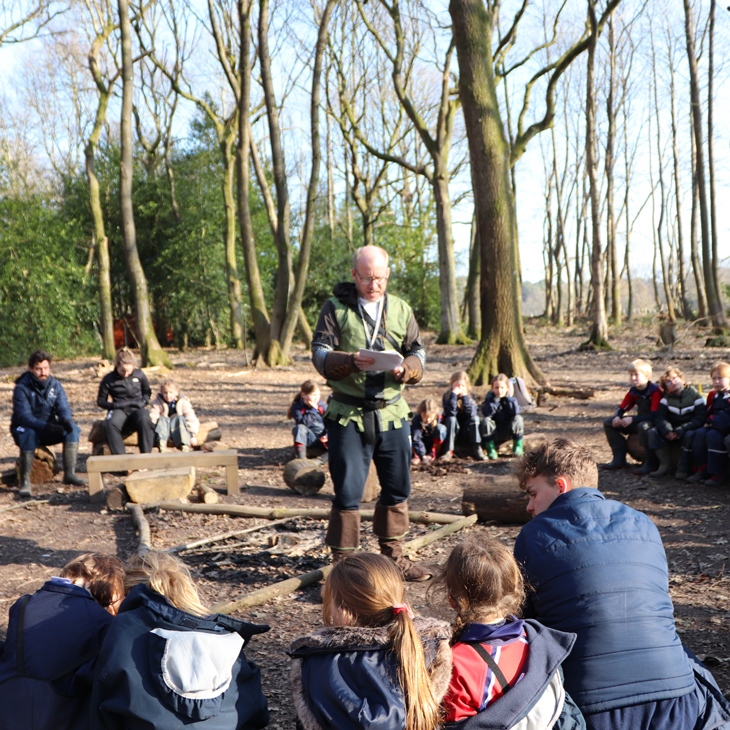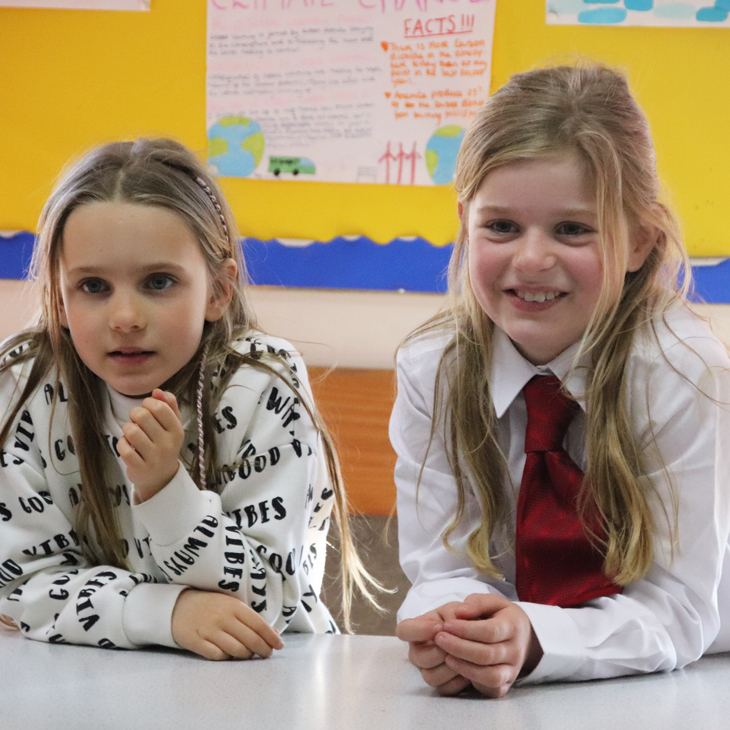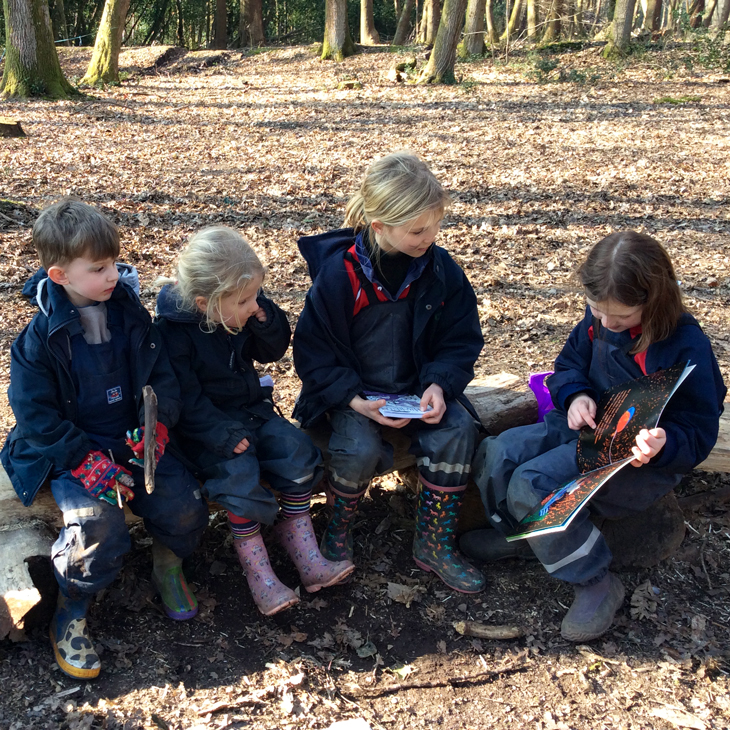 After reading beautifully to the Reception children, Year 3 had a treat of their own in store when the chief minion – aka Mr Baker – read from two of his favourite and funny books while Mr Nicholas told engaging tales in the woods dressed as Robin Hood!
Year 4 Dress To Impress On World Book Day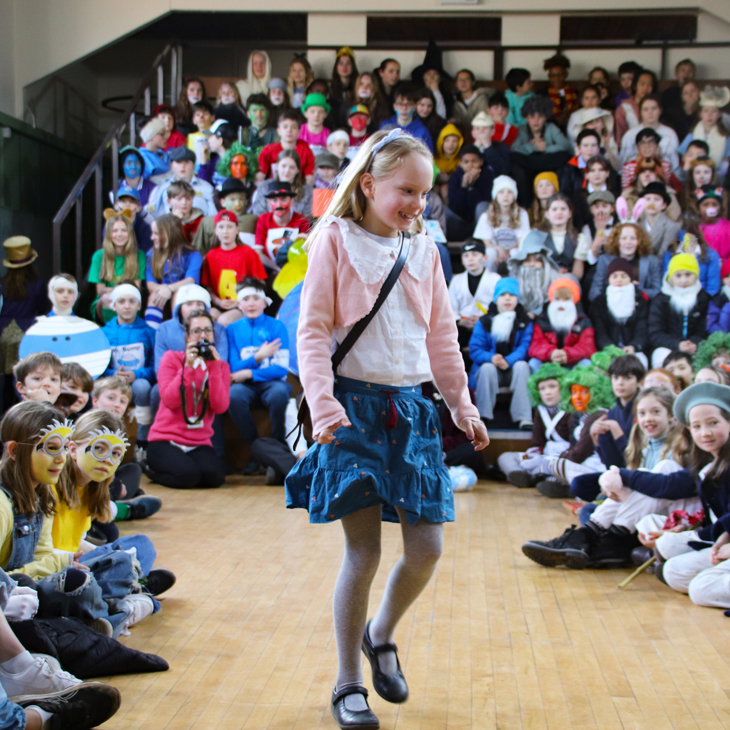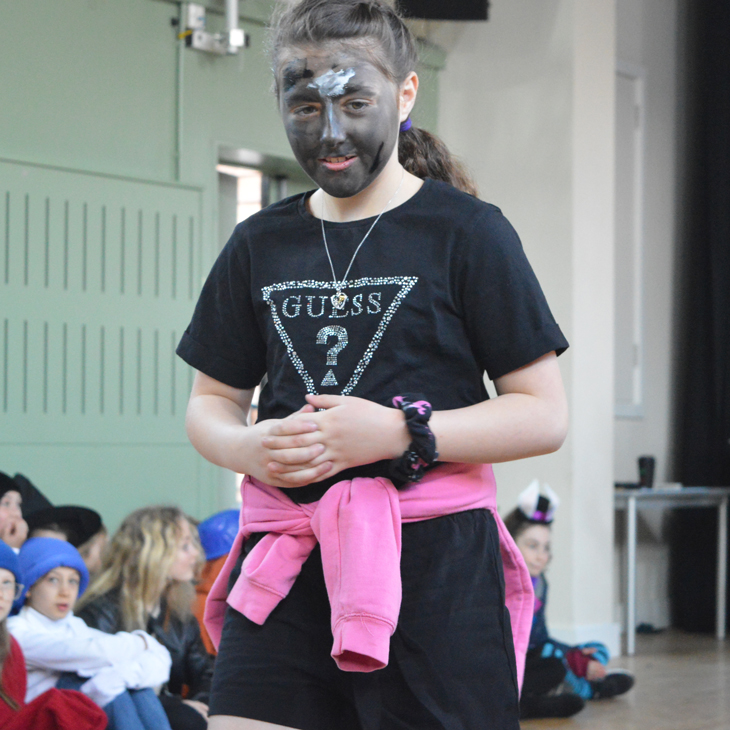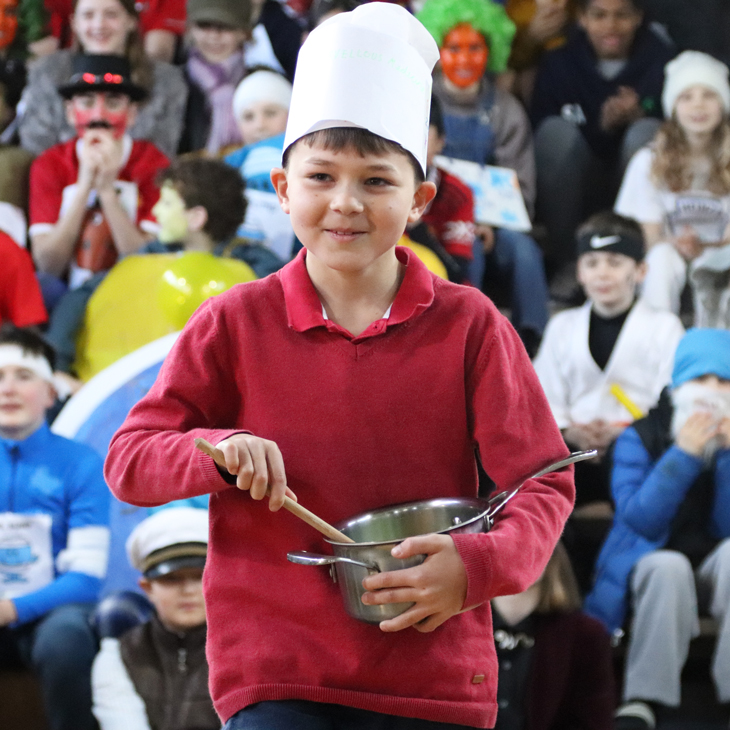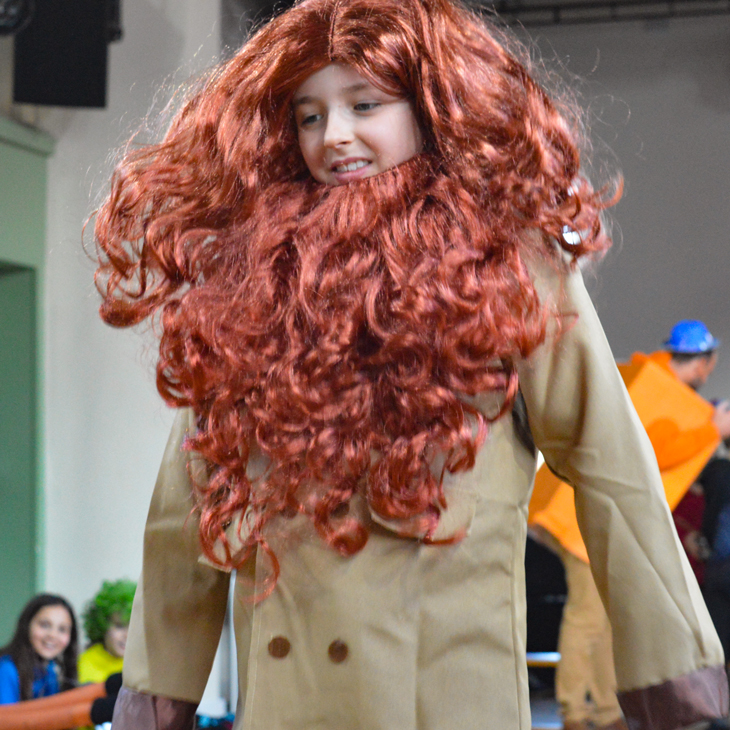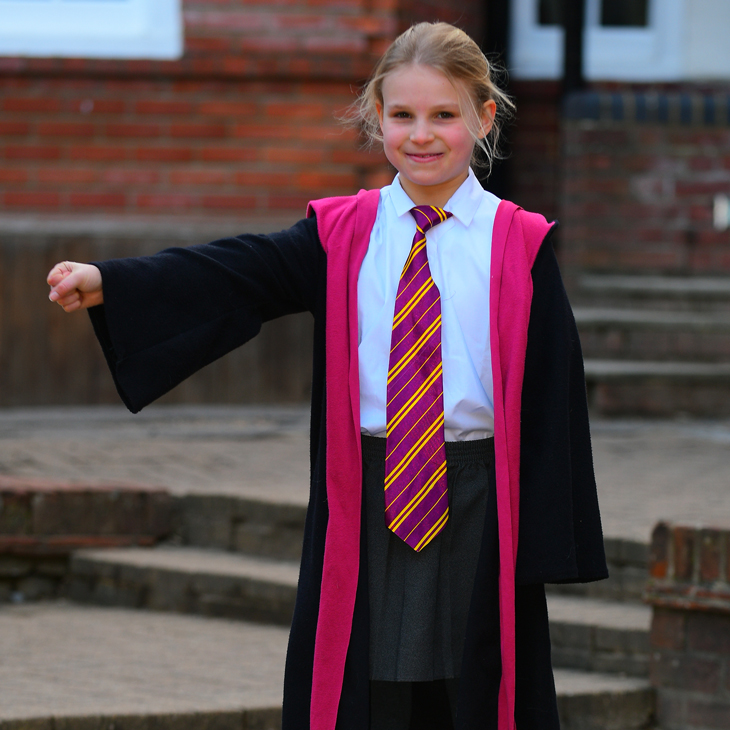 It's fair to say that this year's World Book Day has been a huge success met with lots of fun, laughter and, of course, brilliant and colourful costumes. Check out our little gallery from Year 4…
Every Picture Tells A Story For Year 5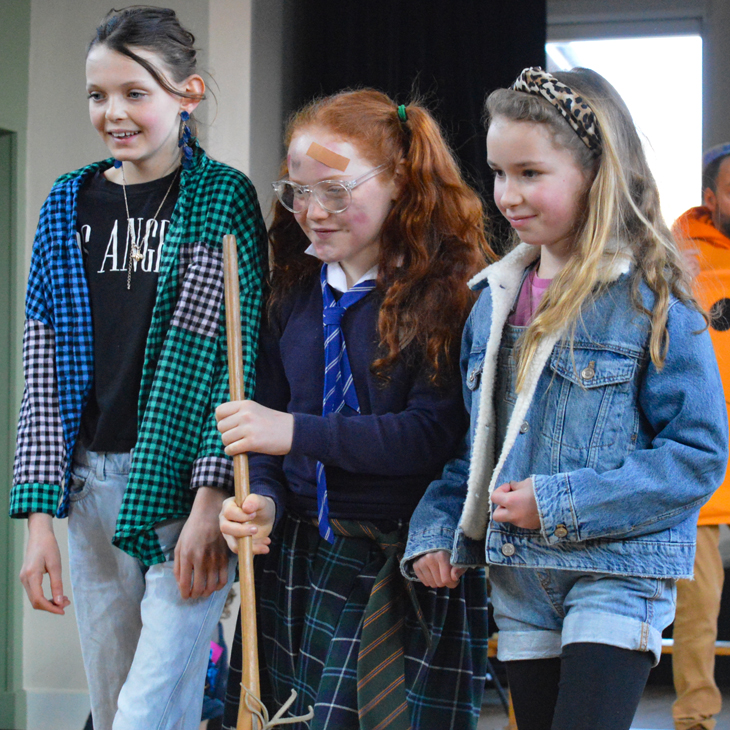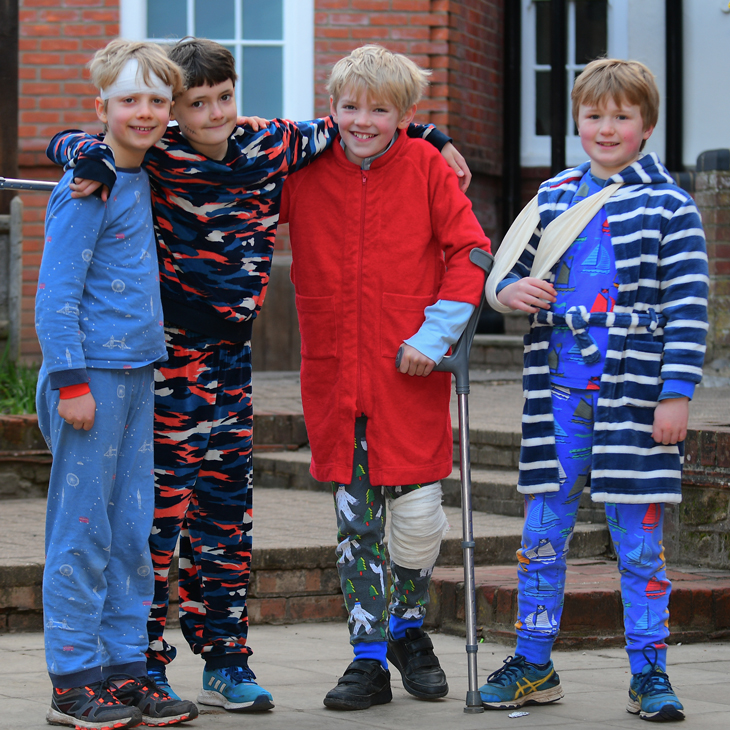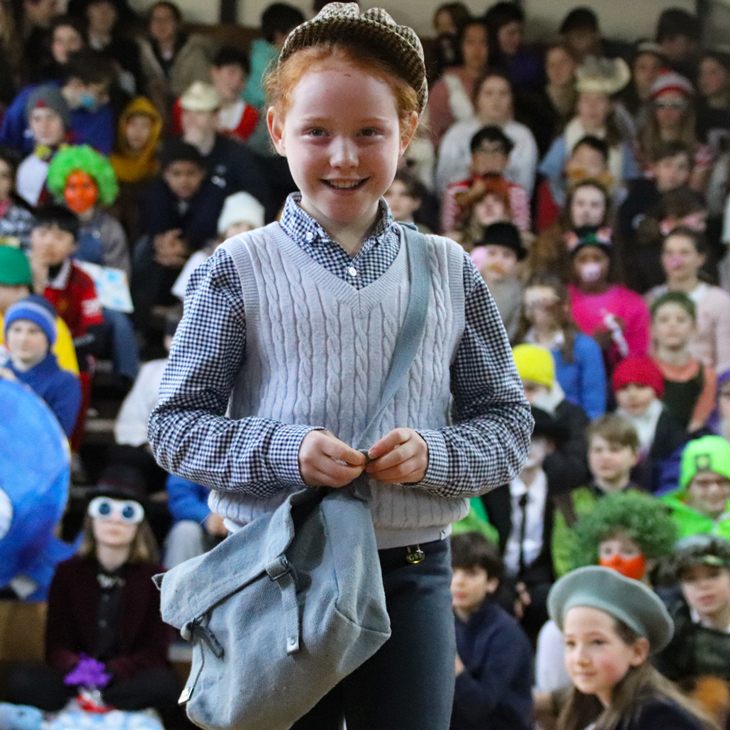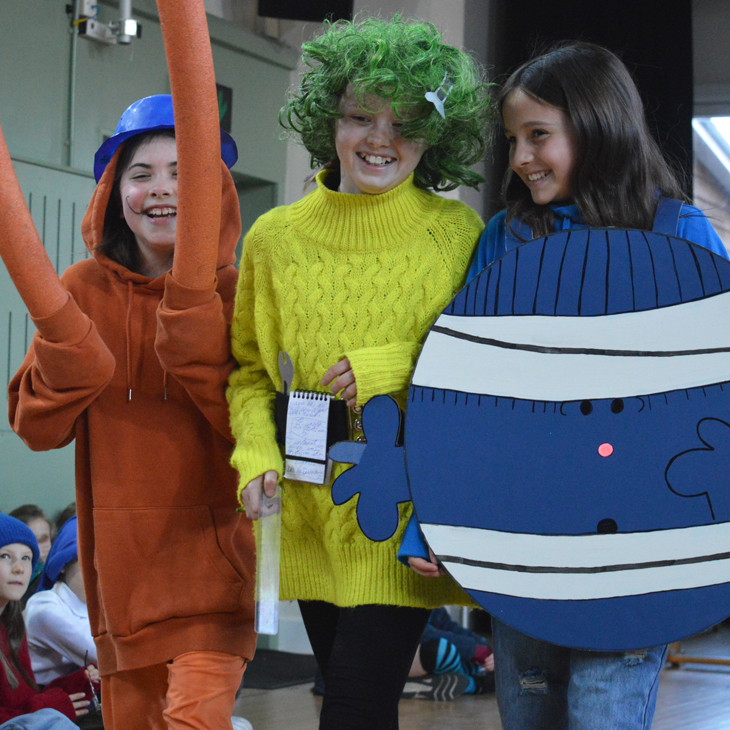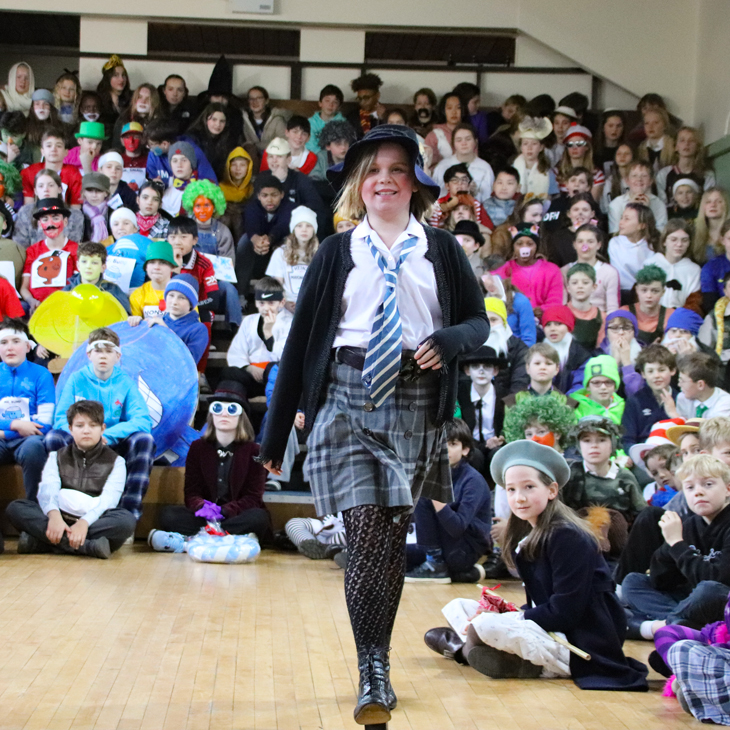 It's fair to say that this year's World Book Day has been a huge success met with lots of fun, laughter and, of course, brilliant and colourful costumes. Check out our little gallery from Year 5…
Nothing Despicable About Year 6's Minions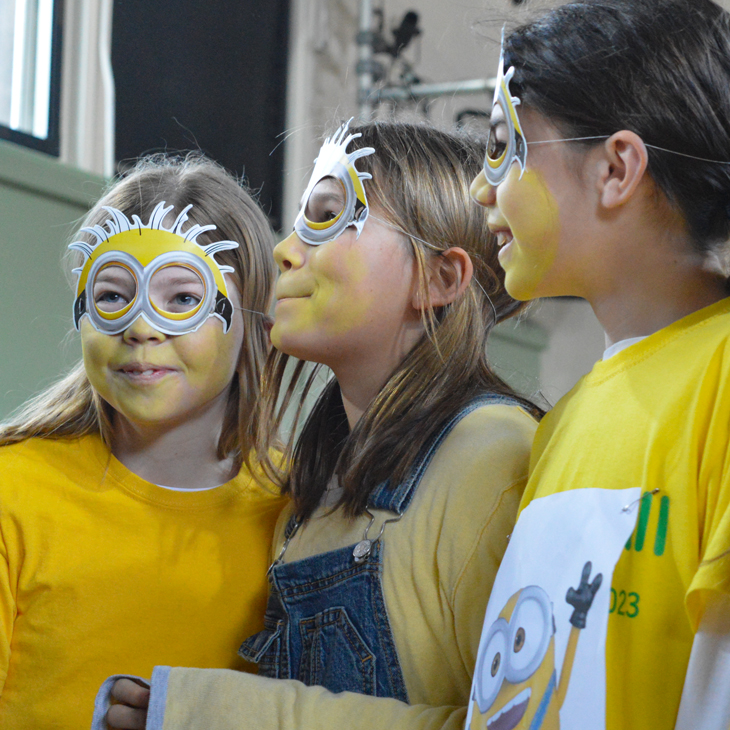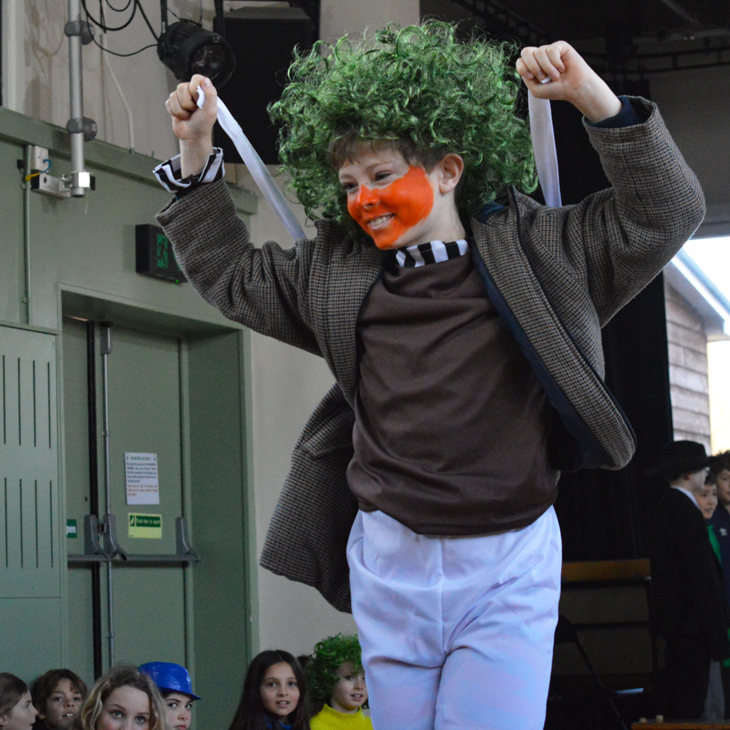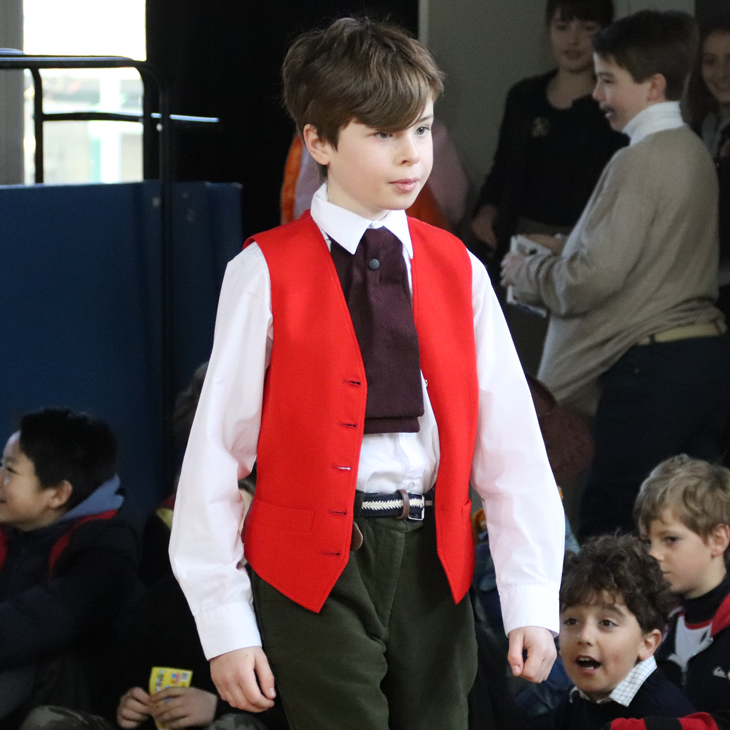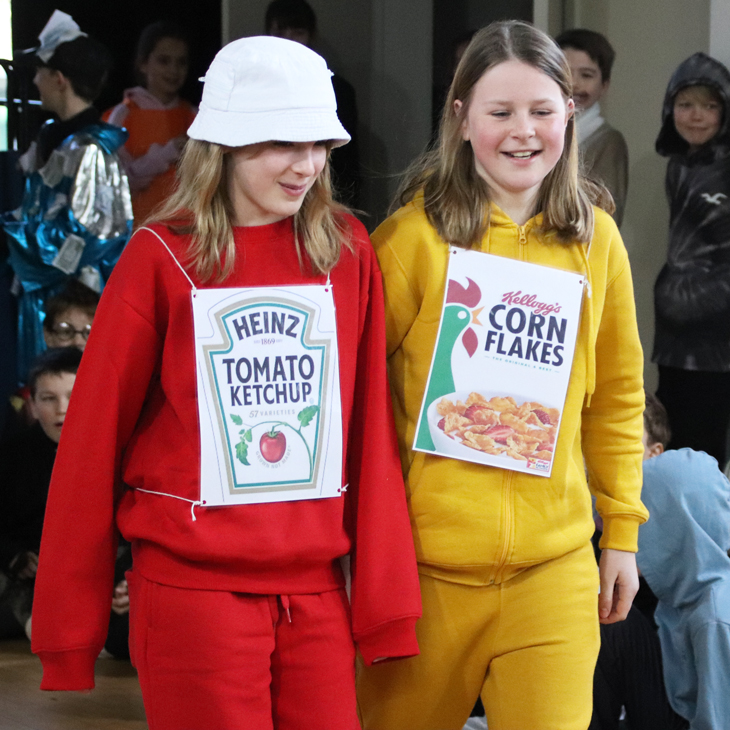 It's fair to say that this year's World Book Day has been a huge success met with lots of fun, laughter and, of course, brilliant and colourful costumes. Check out our little gallery from Year 6…
Wally Found With Year 7 On Book Day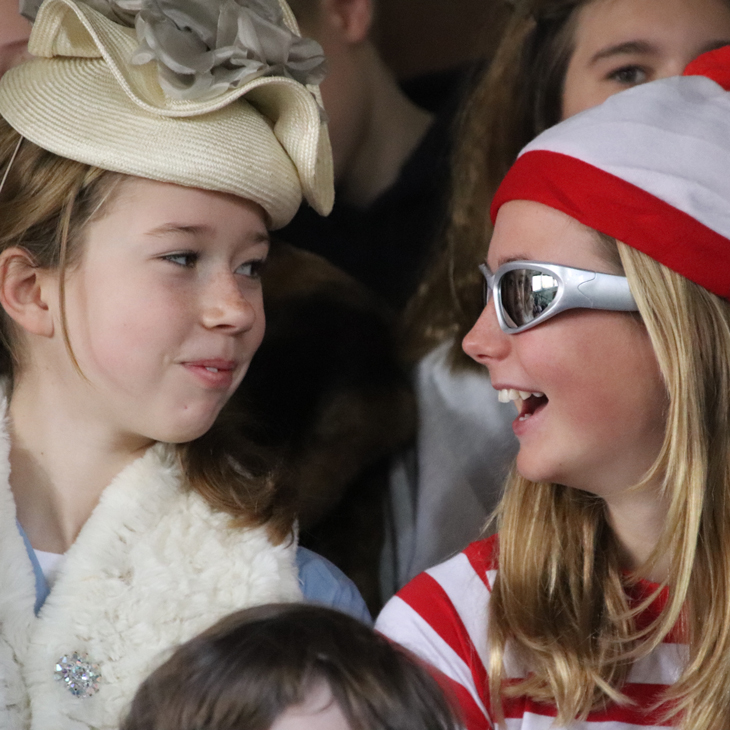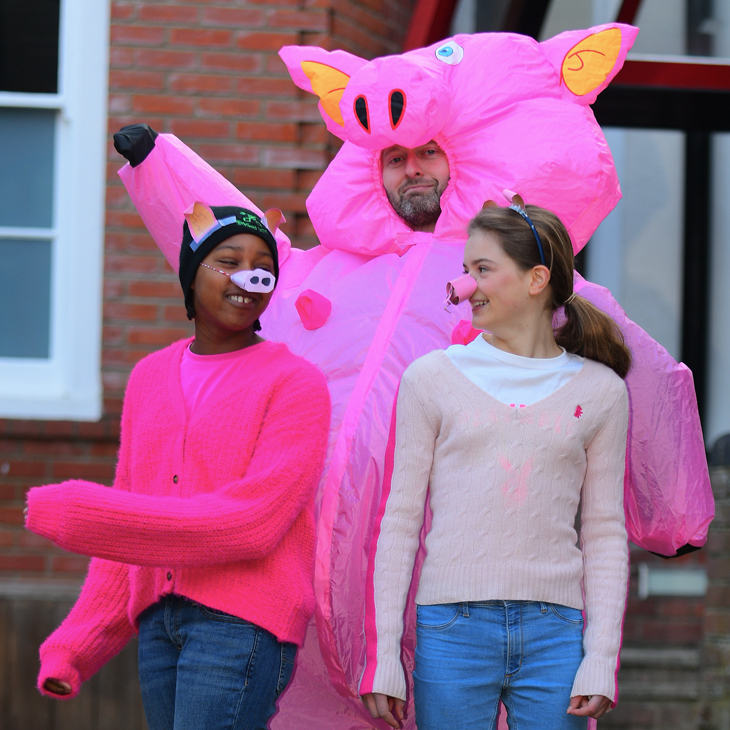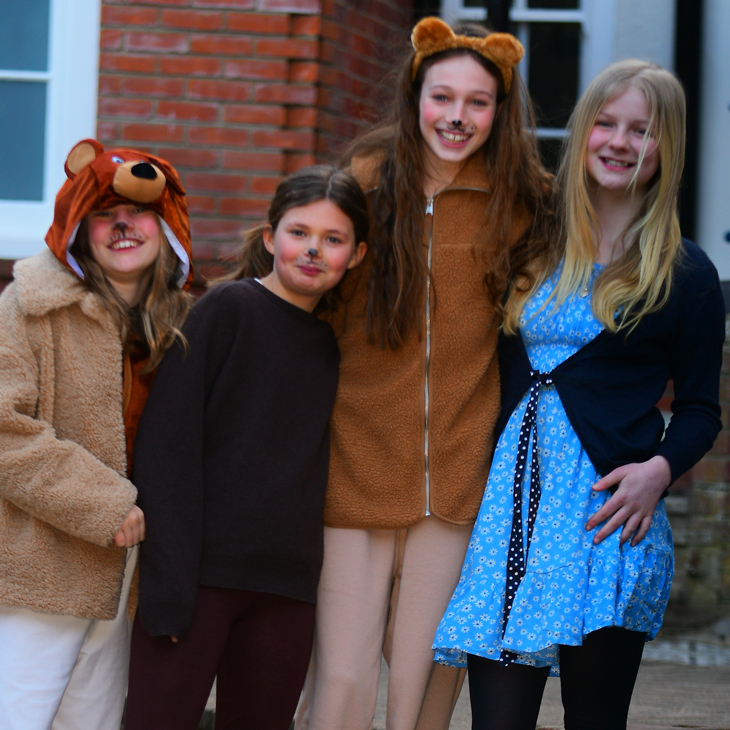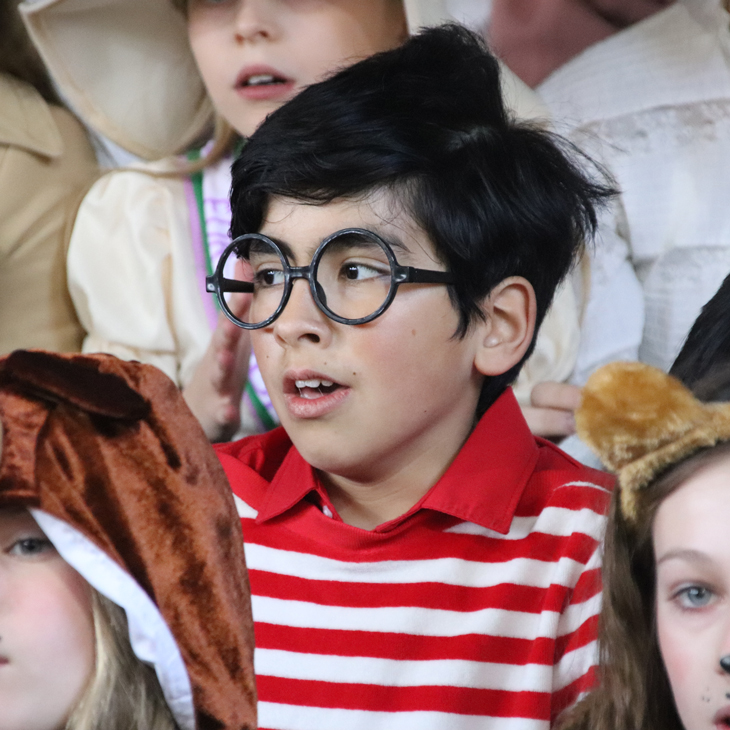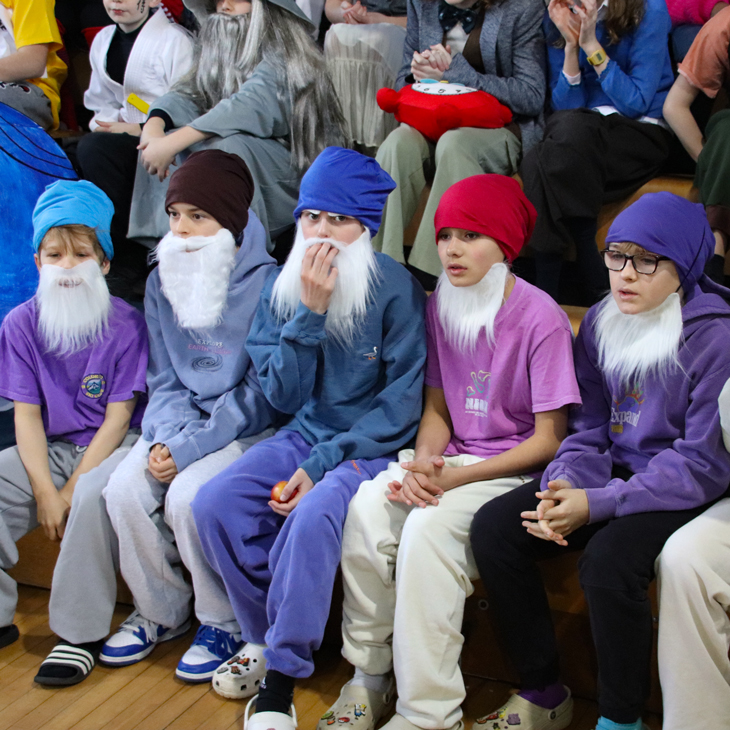 It's fair to say that this year's World Book Day has been a huge success met with lots of fun, laughter and, of course, brilliant and colourful costumes. Check out our little gallery from Year 7…
Year 8 Snow White Dwarfed By Her Happy Friends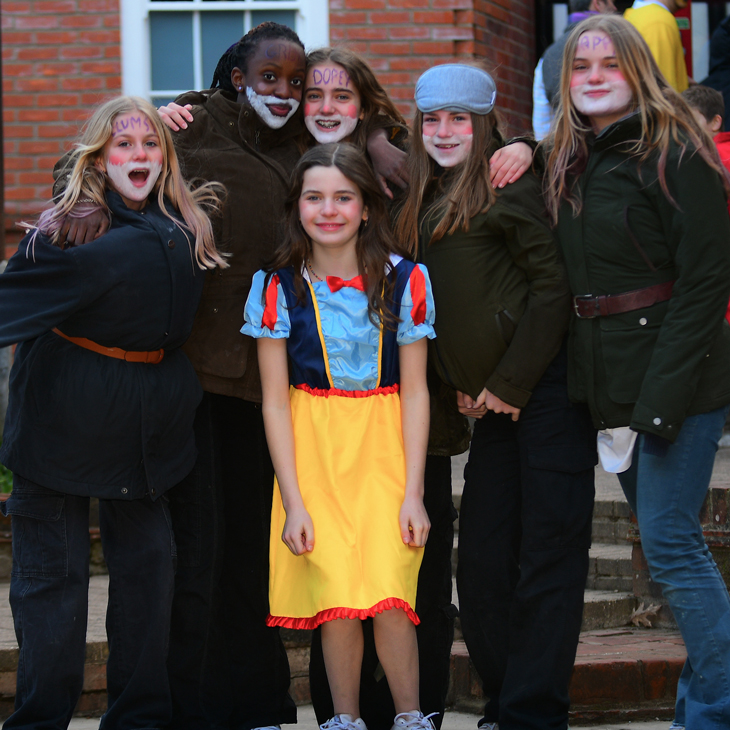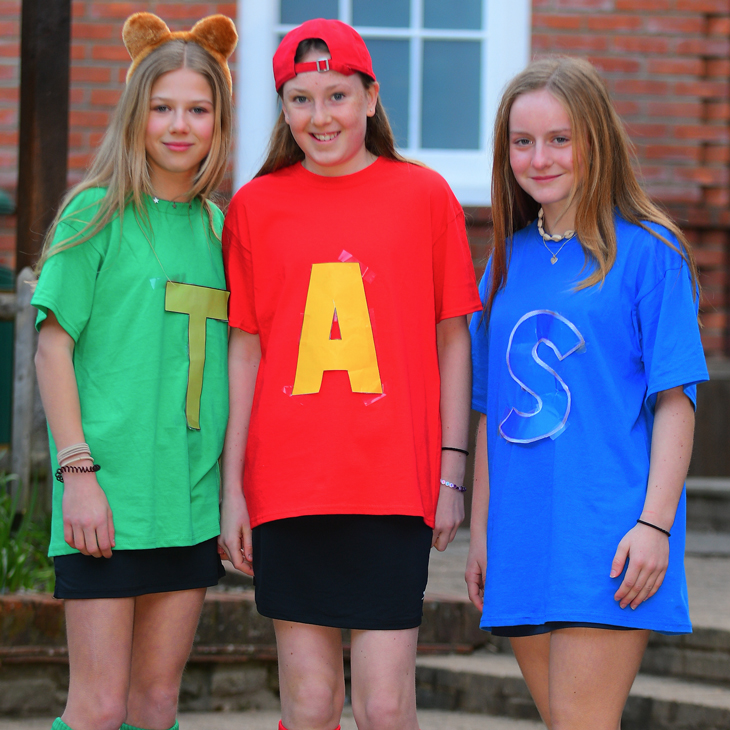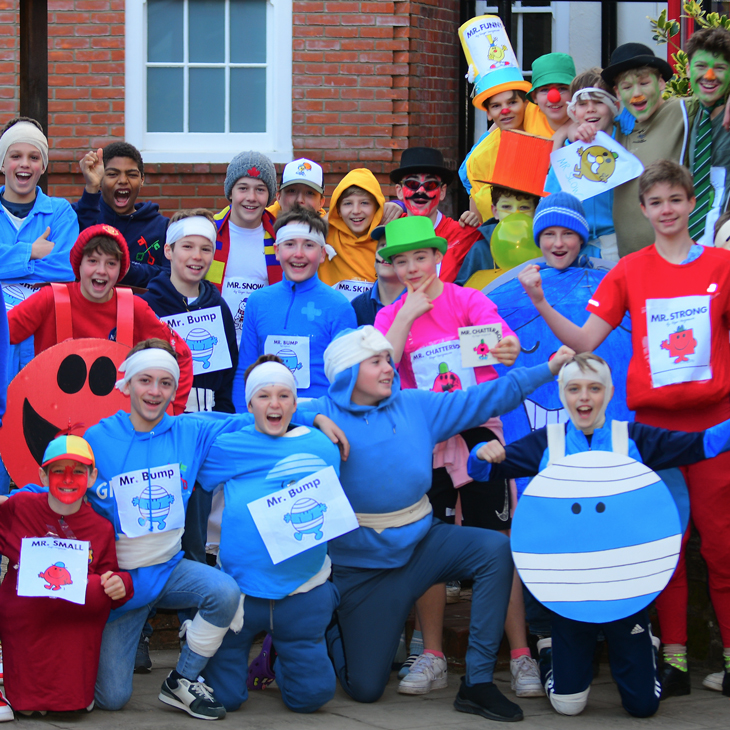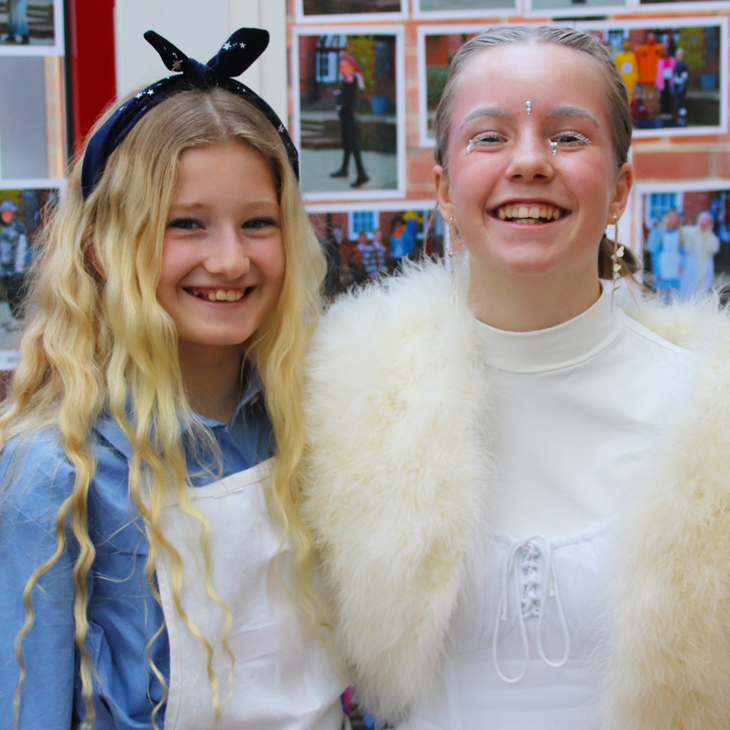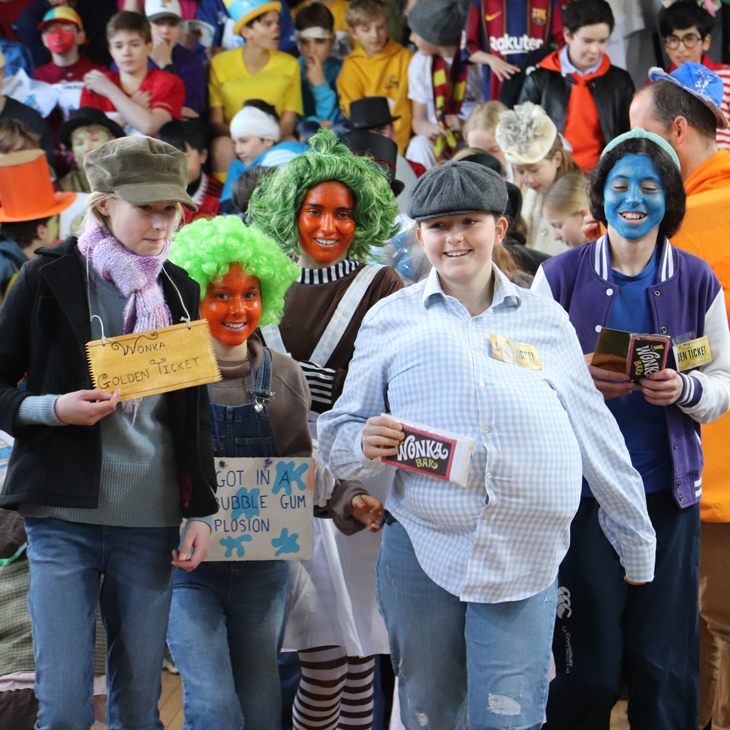 It's fair to say that this year's World Book Day has been a huge success met with lots of fun, laughter and, of course, brilliant and colourful costumes. Check out our little gallery from Year 8…