Terms Of Endearment
4th February 2022
Nursery Celebrate Chinese New Year In Spectacular Style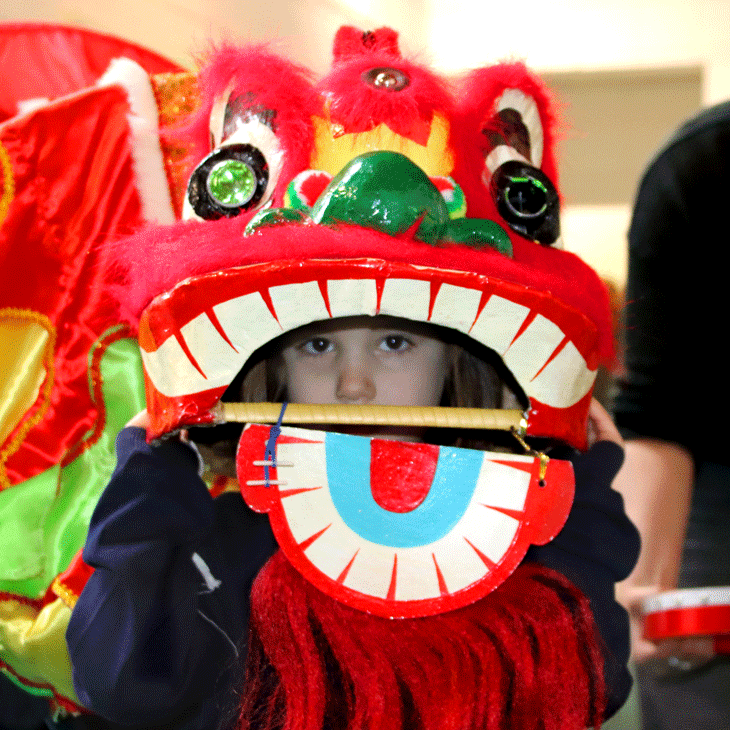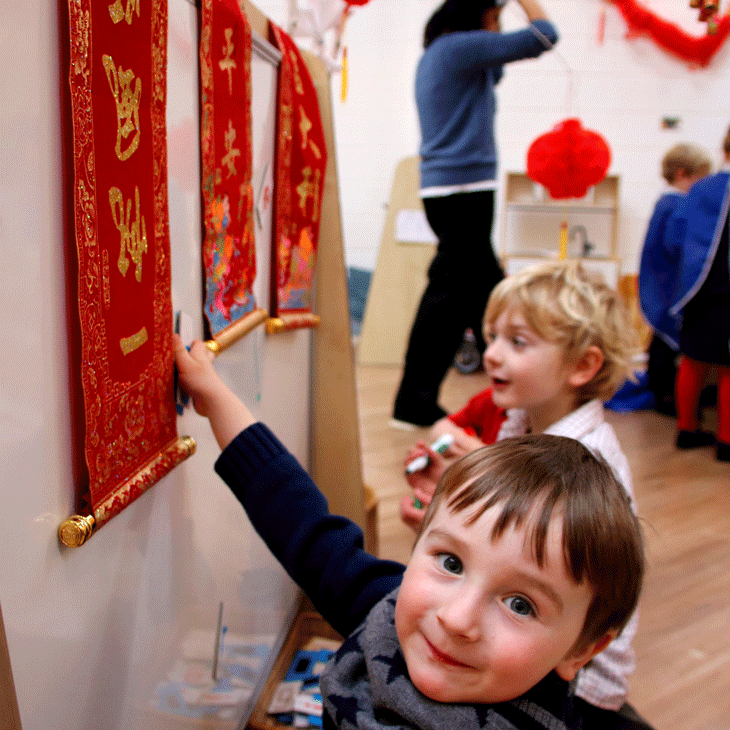 Chinese New Year, which is often referred to as spring festival, is a time when families and friends get together to say goodbye to the old and welcome in the new – and the youngest members of our school have used this as a valuable learning experience, raising their awareness and acceptance of what, how and why other people celebrate. During an engaging circle-time discussion, the children eagerly shared their knowledge and ideas about what people eat in China. They then came up with their own ideas about what they could cook to celebrate in school, but they were left a little anxious with the prospect of being served grubs and bugs! Luckily, a healthy stir fry got the vote and the children enjoyed chopping, mixing and stirring a range of ingredients to make the most delicious, vibrant stir fry. They could be heard giggling and patiently persevered using chopsticks to taste the results of their hard work. The children then set about creating a number of Chinese crafts. They practised their cutting skills to make hanging Chinese lanterns, handprints were cleverly turned into dancing tigers – with 2022 being the year of the tiger – and fans were folded and decorated beautifully. To round off an exciting week in Nursery, the children listened to Chinese music before working together to produce a wonderful dragon. It was a fantastic opportunity for the Nursery children to move their bodies creatively and imaginatively and, most importantly, to have lots of fun!
Rosie Snagge, Nursery Class Teacher
Reception Prove There Is Strength In Numbers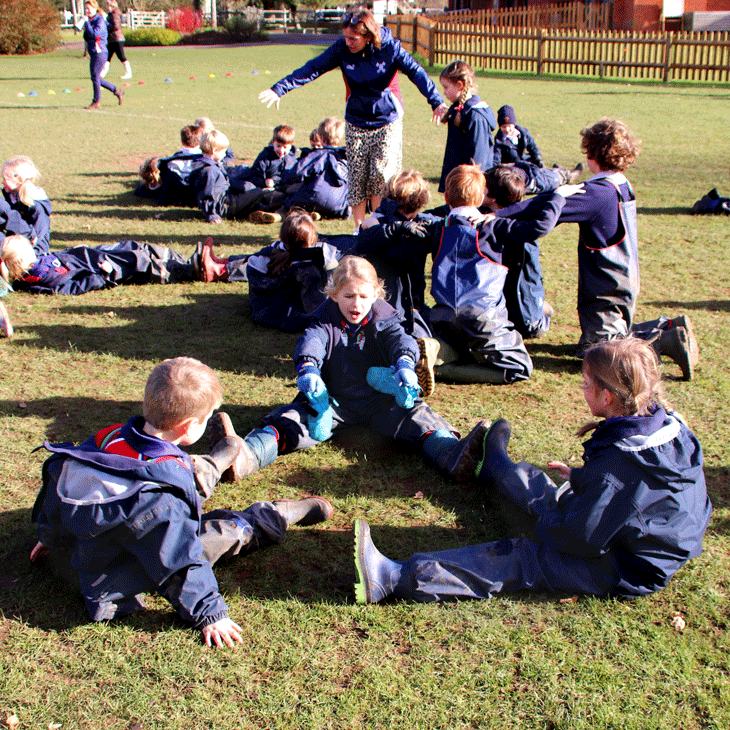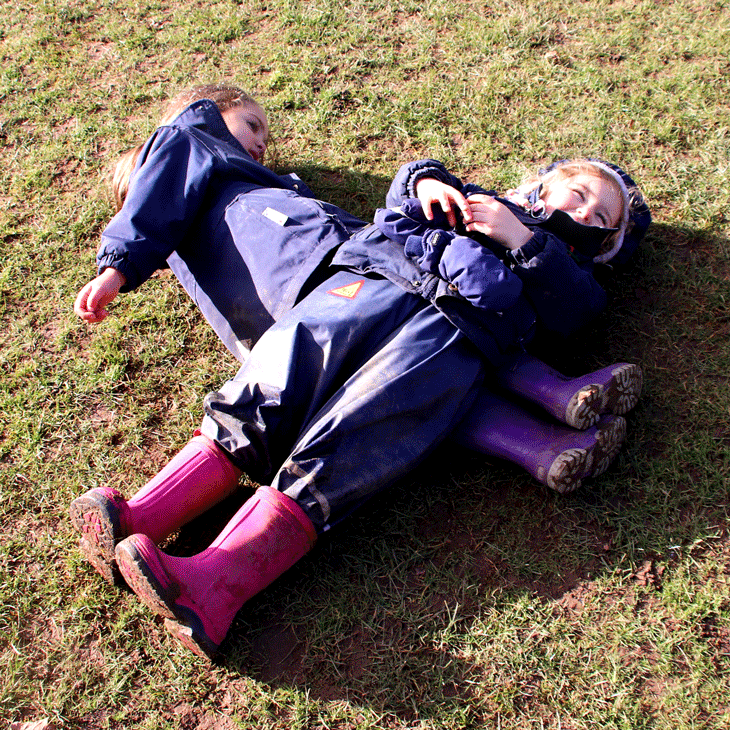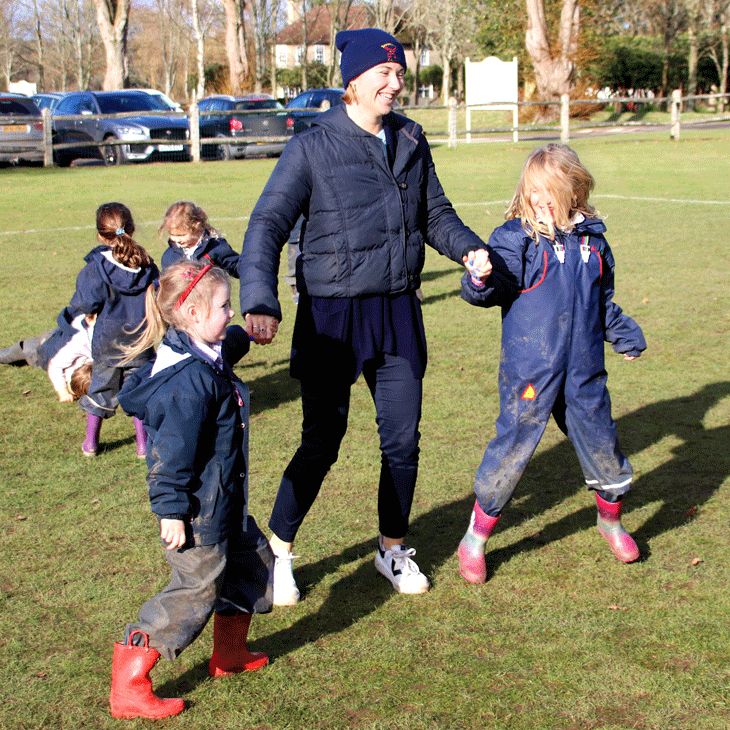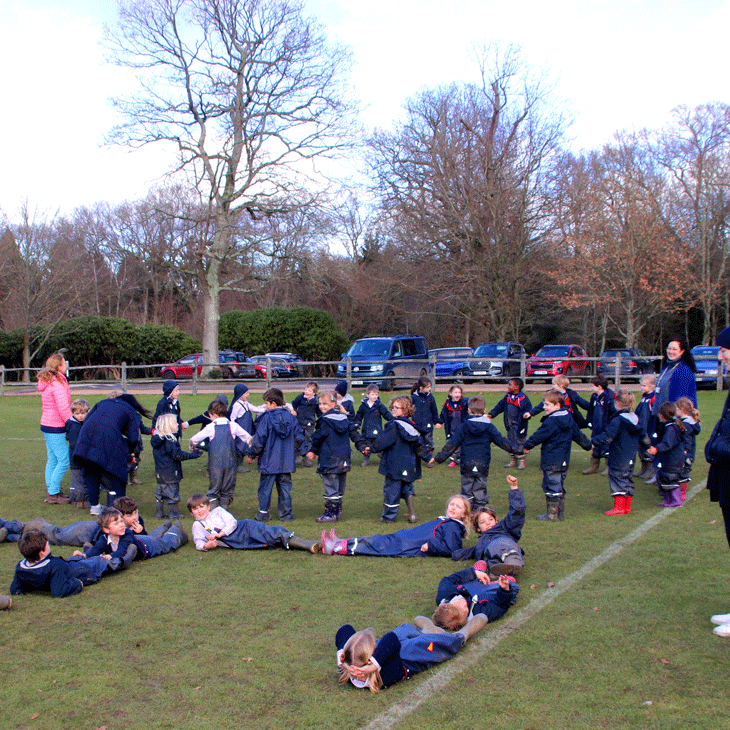 From writing Chinese numbers to becoming authors of their very own mathematical story books, Reception children have been weaving numbers into all areas of their learning this week. With the extra focus of NSPCC Number Day on Friday, our budding mathematicians have been eagerly collaborating with their friends when exploring and developing their skills in numbers, shapes and patterns. Taking their learning outdoors, repeating patterns were explored using natural resources and shapes were created using sticks. On returning to school, the usual race to the launchpad was more keen than ever as the children encouraged their friends to reach them while counting to ten in Spanish. Throughout the week, the storytime focus has been on stories related to numbers, which has inspired many to write their own delightful, numeracy-based tales to reinforce their learning. And excitement levels peaked during the house meetings when our resident music maestro DJ Rigby pumped out the sounds in the playground while entertaining the children with fun learning games such as musical shapes, make a number and musical groups. There's absolutely no doubt about it, maths really is everywhere!
Georgie Hunter, Head of Reception
Year 1 Learning Is A Feast For The Senses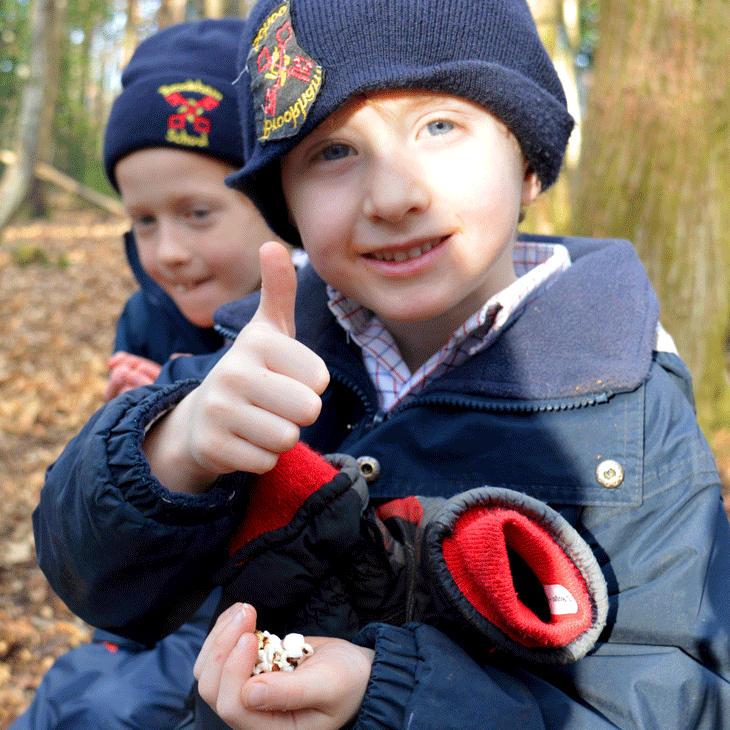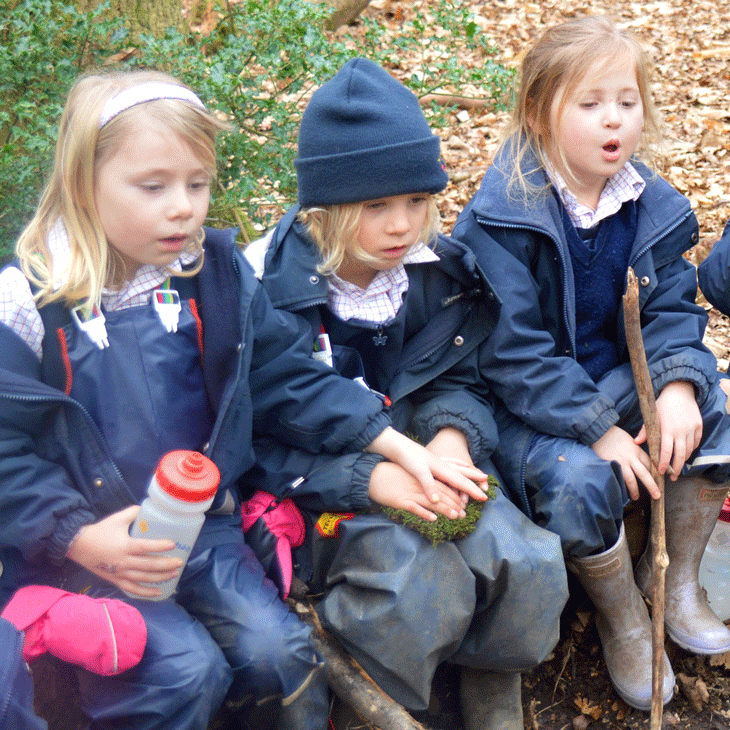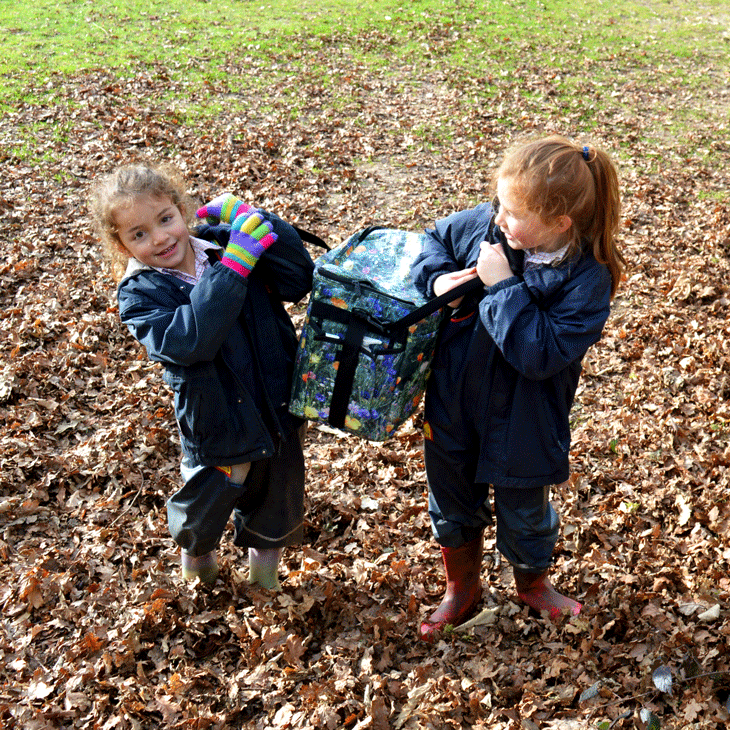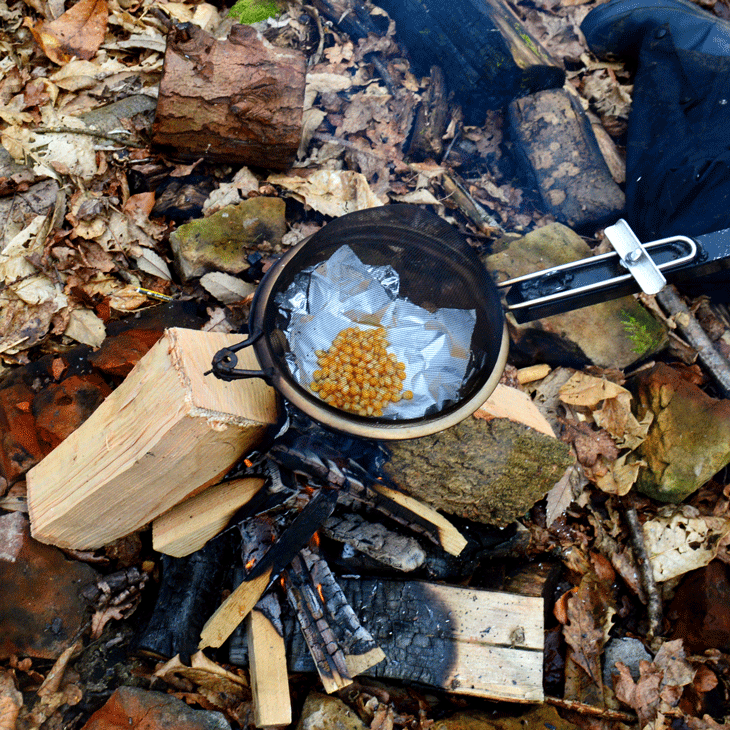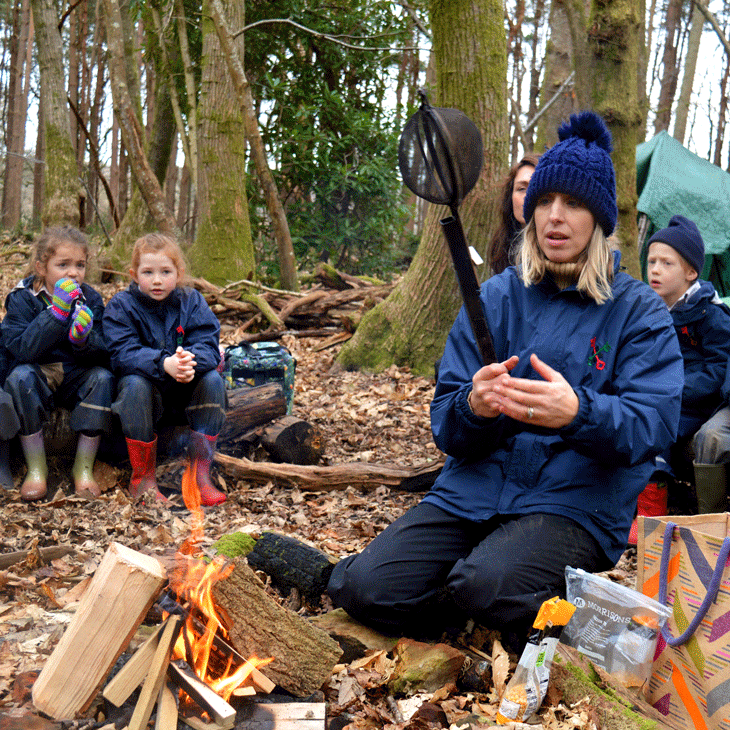 Year 1 have been learning about their bodies and their senses in Science this term, and this week they used all of their senses to explore different foods. In class, they used their sense of smell, touch and taste. They delighted in being blindfolded and tasting sweet, sour, bitter and salty foods. The children became absorbed in carefully describing what they were tasting and how the food they were trying made their tongues feel. Out of the classroom, the children continued to explore and use their senses in Forest School as Mrs Langrish brought along some popping corn which fascinated the young learners. She had a plan to pop the corn on the fire but it proved more difficult than everyone thought. But by altering and improving our approach, and with a huge amount of perseverance, our sense of hearing was the first indication that the corn was finally popping. Next came the distinctive sweet smell of popcorn before the children used their sense of taste to confirm their findings. Thank you, Mrs Langrish, the slightly sweet, bitter 'burnt' taste was worth the wait!
Kathleen Salusbury, Year 1 Teacher
Material Witnesses In Year 2 Build A Picture For Shelter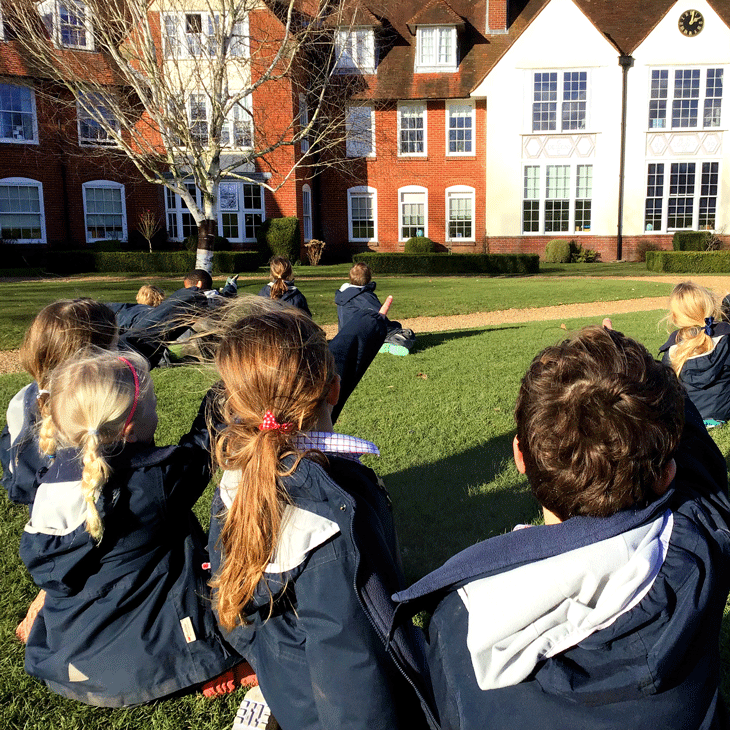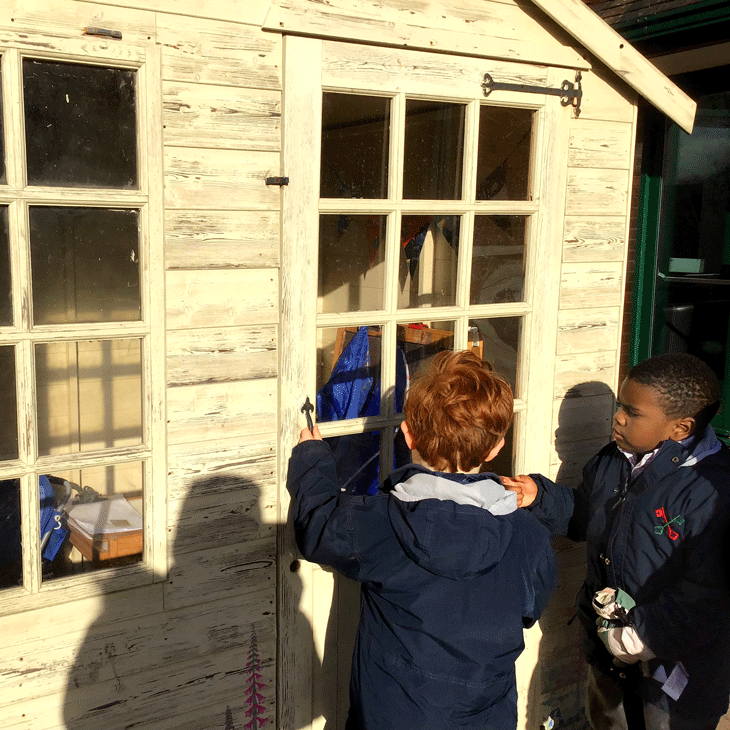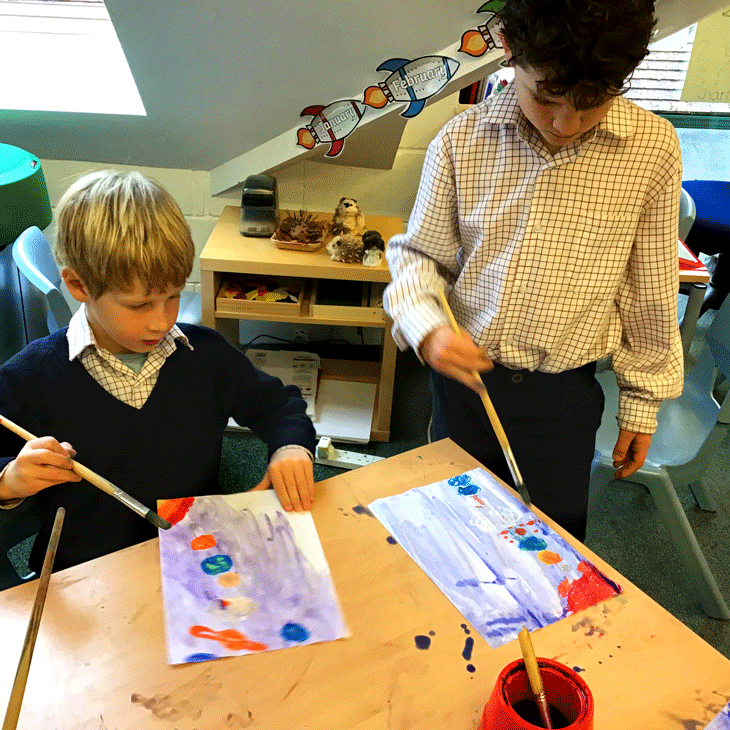 Year 2 were undaunted when the high winds on Monday led to the cancellation of outdoor learning. Continuing their exciting space theme and remarking that the winds could be as strong as those on Neptune, they considered the upside of the situation – at least Neptune-like conditions were preferable to the swirling clouds of hydrogen sulphide surrounding the planet Uranus! As the children are busy studying materials and their properties in science this term, they embarked on a tour of both schools to investigate the materials used in the buildings' construction, working together to make observations and ask key questions. Why are windows made of glass? Why not build a roof out of bricks? With newly-formed hypotheses aplenty, the young investigators considered which materials would be suitable for the moon shelter they intend to build. And they continued their analytical materials exploration by producing wax resist pictures, discovering along the way that using oil pastels repels the watercolour paint.
Sophie Delacombe, Year 2 Teacher
Diligent Year 3 Set About Achieving Their Dreams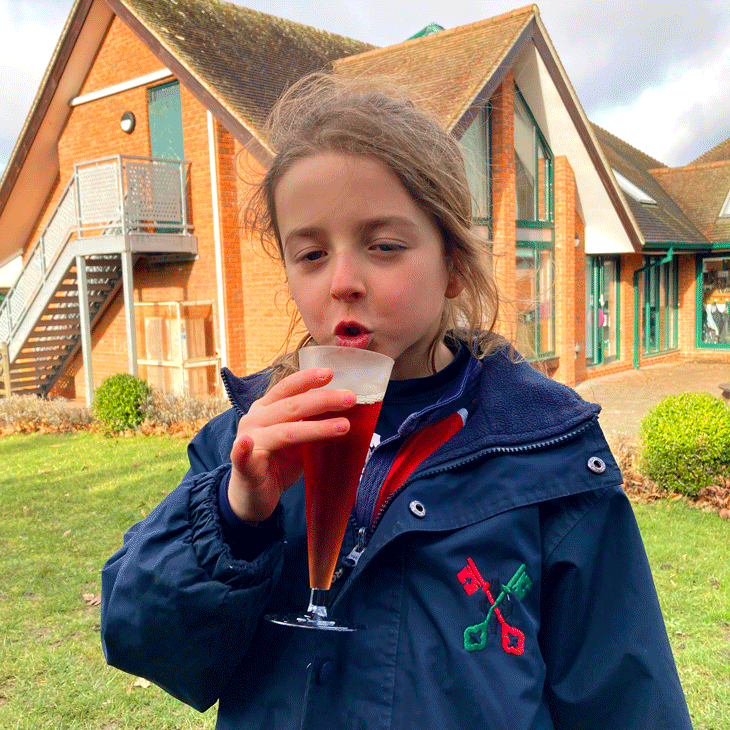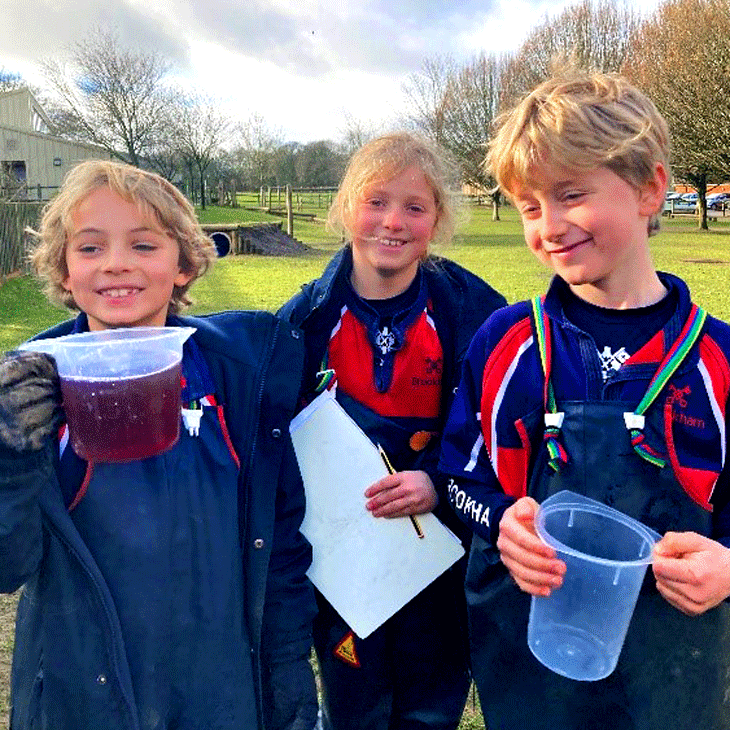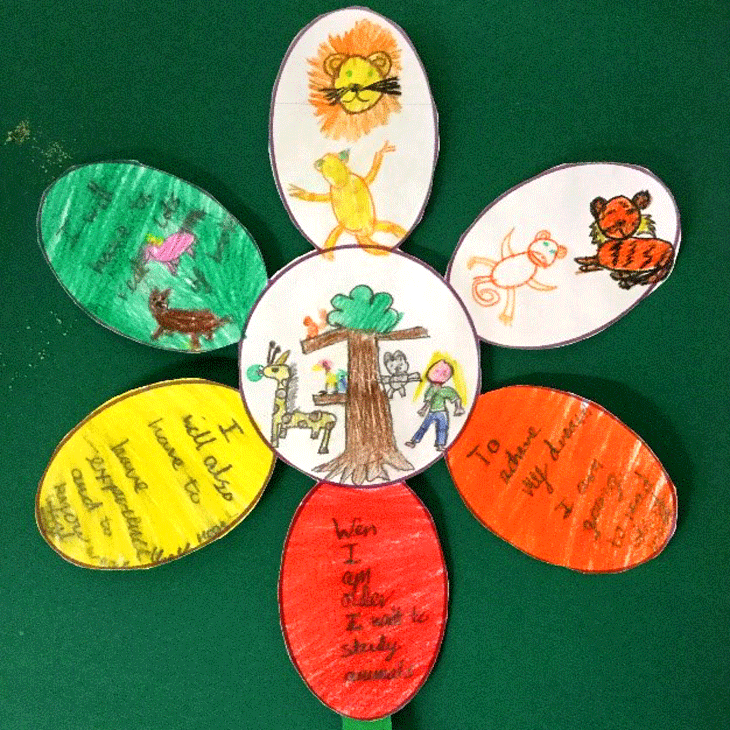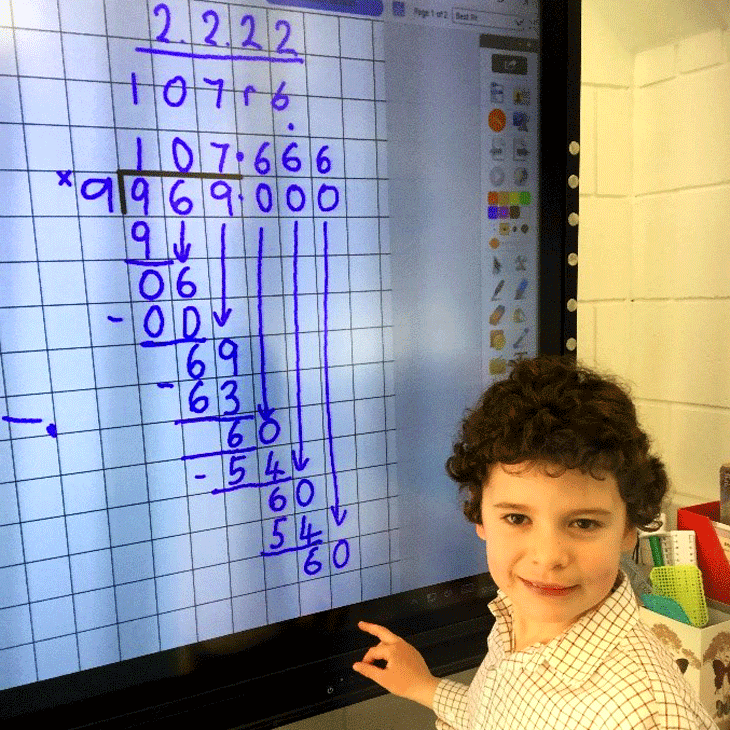 'Dreams and goals' is the current theme that Year 3 children are exploring in PSHE this half-term. They have been using their reflective muscles to consider when they or others have faced difficult challenges and achieved success. Simultaneously, they have been discussing, investigating and learning about the lives of famous people in their respective fields, such as Dame Jane Goodall, who overcame her own challenges to become one of the world's leading and respected ethologists. The children learnt that an ethologist is a scientist who studies the behaviour of animals in their natural environment. Year 3 have also explored which dreams and ambitions are important to them. They have depicted these in words and images on the petals of a flower and planted their individual flowers in pots, as just like a seed requires nurture to blossom into a sensational flower, our dreams do too. The children have learnt to appreciate that to achieve their dreams they will need to be resilient and keep trying, even when things become difficult. In maths, the class has consolidated the long division learning method and applied it to one and two-step problems. And today, Year 3 have been introduced to the topic of capacity through the joy of literacy as part of the NSPCC's annual Number Day. Inspired by their class text, George's Marvellous Medicine, the children created multi-coloured, magical mocktails; carefully following recipes, measuring out volumes of liquids precisely in litres and millilitres and presenting a dazzling display of Berry Blitz, Orange Fizz, Green Goblin, Muddy Puddle and Blue Wave with characteristic Brookham flair and enthusiasm.
Shirley Jervis, Year 3 Teacher
Intrepid Year 4 Continue Their African Adventure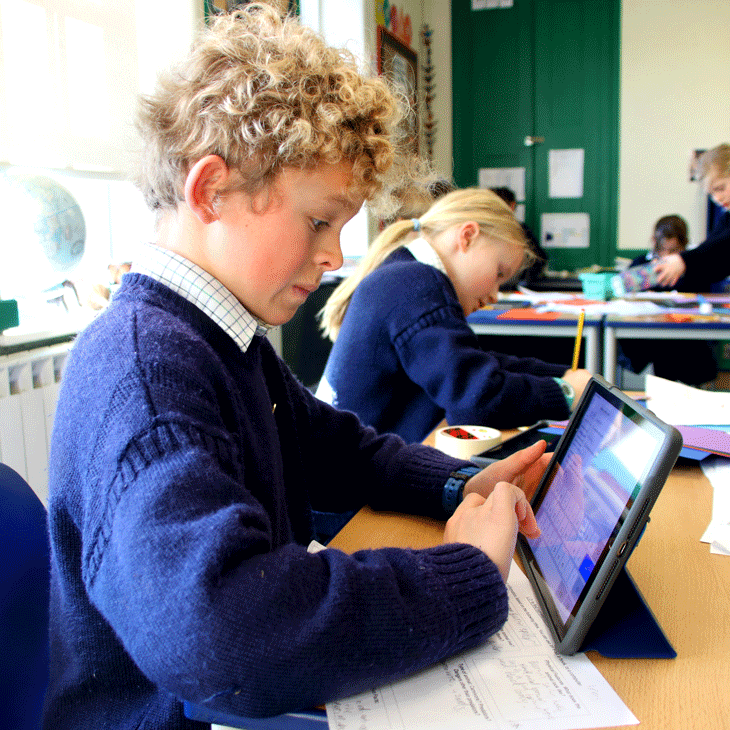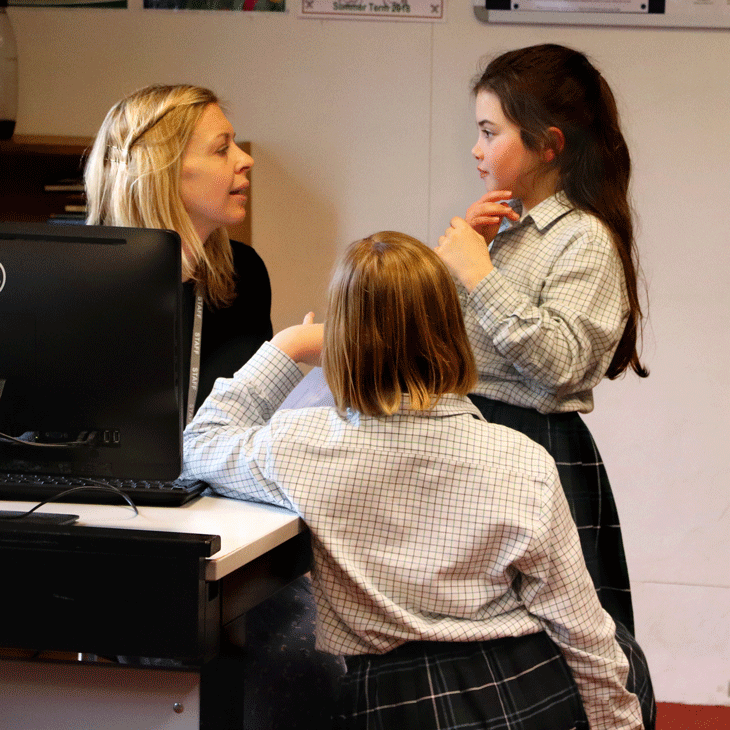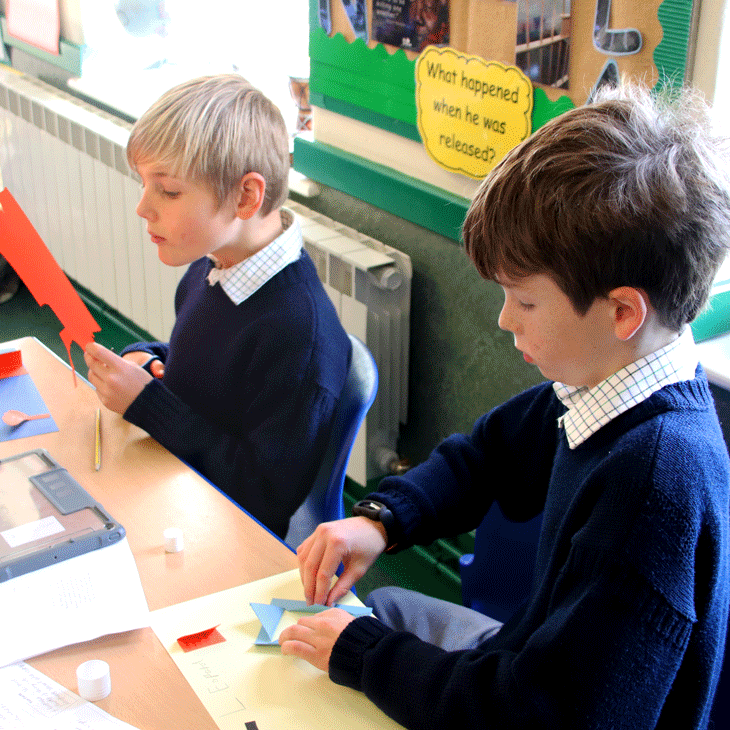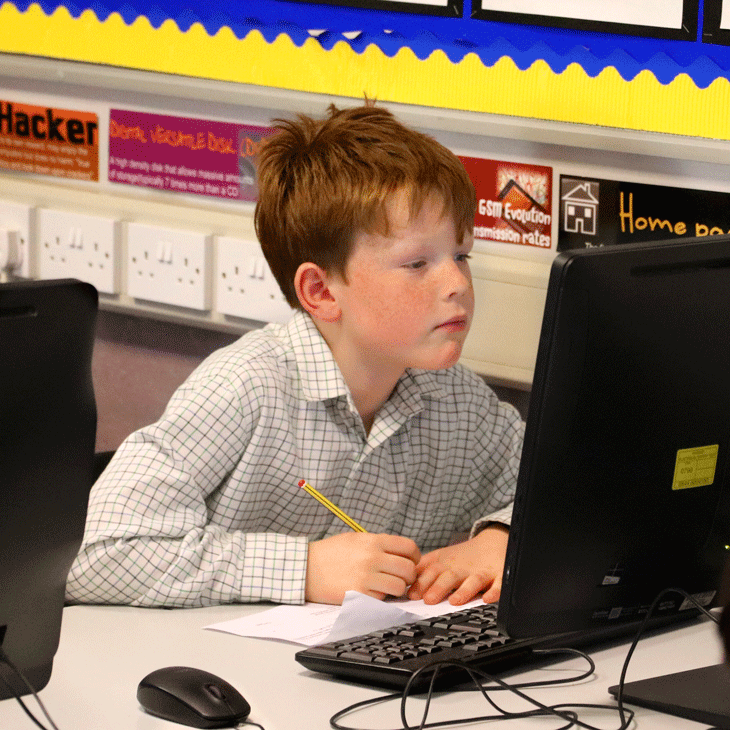 As part of their Africa topic, Year 4 have loved learning about African animals. They have discovered which animals make up the 'Big 5', understood the importance of the African safari and tourists on the economy of a country and learnt how animals adapt to their environment. This week, all the children chose a particular African animal to study and research, where attention to detail and the ability to communicate are brought into sharp focus. They used iPads, computers and our fabulous animal fact files to find out lots of weird and wonderful things about the animal of their choice, and then they created an informative and colourful poster to present their findings. Following on from this, the children have been tasked with creating an interesting 'diorama'. Typically using cardboard, paper, plasticine, pipe cleaners, Lego and anything else they can get their hands on, their dioramas will be models of their animal of choice within their specific habitat. Once the wonderful creations have been finished, the children will proudly showcase their work for all to see!
Charlie Peerless, Year 4 Teacher
Year 5 Have Spatial Reasoning All Mapped Out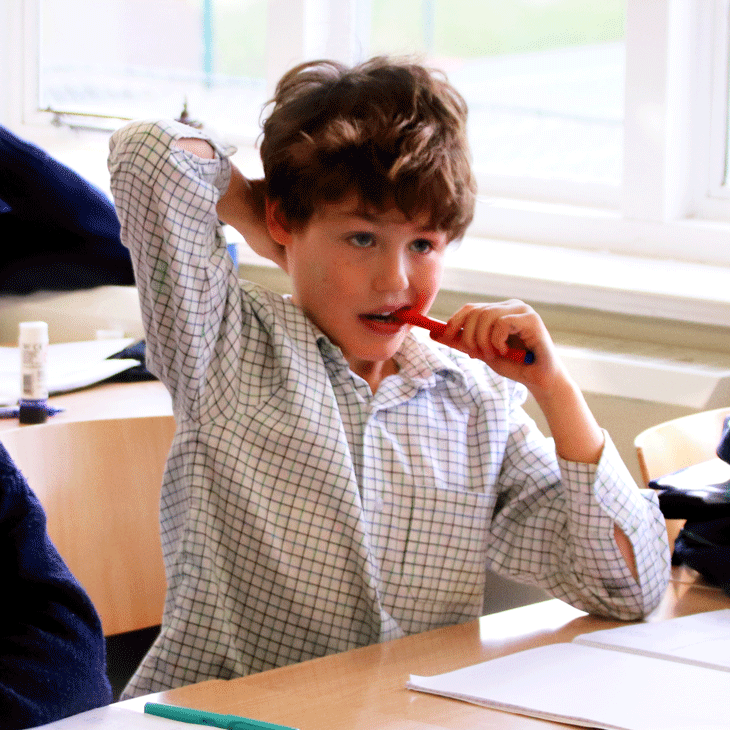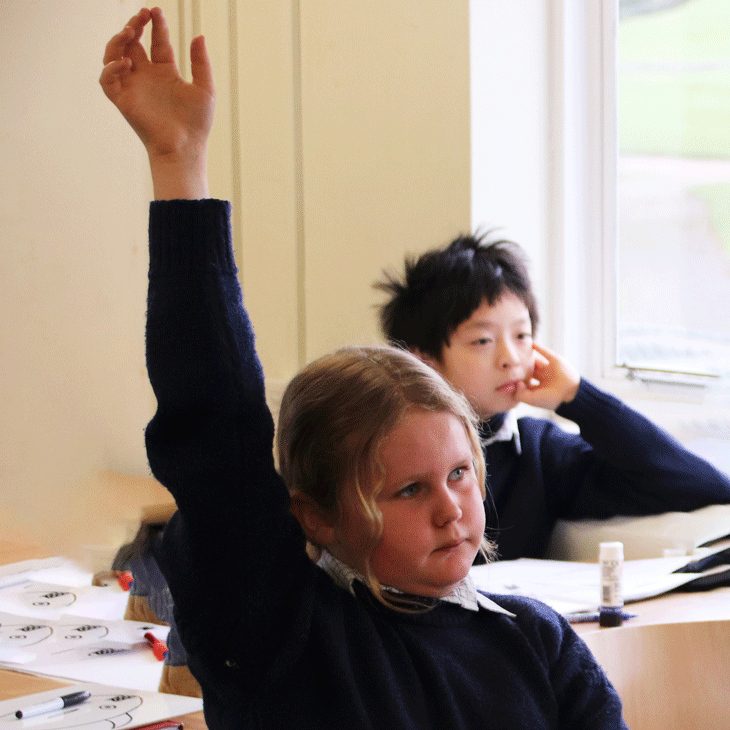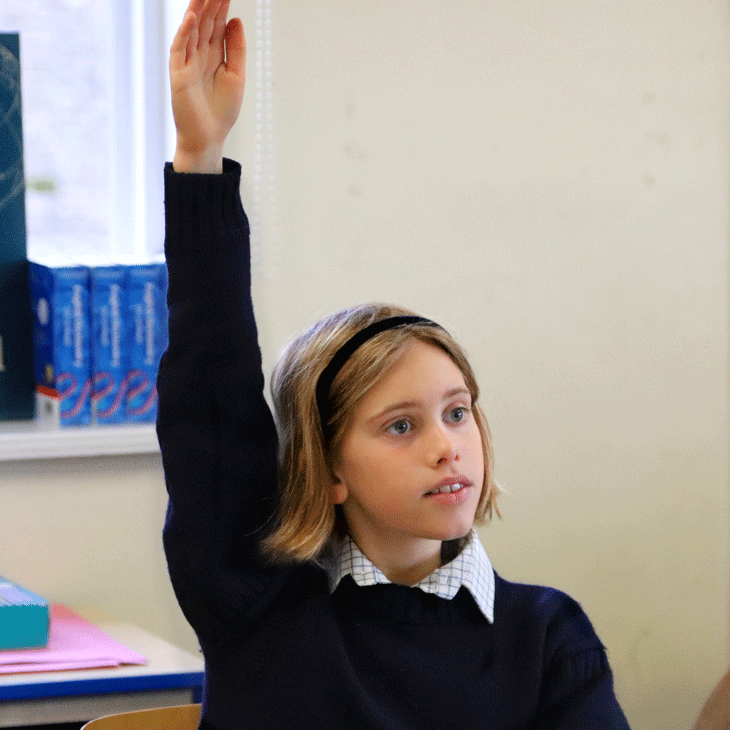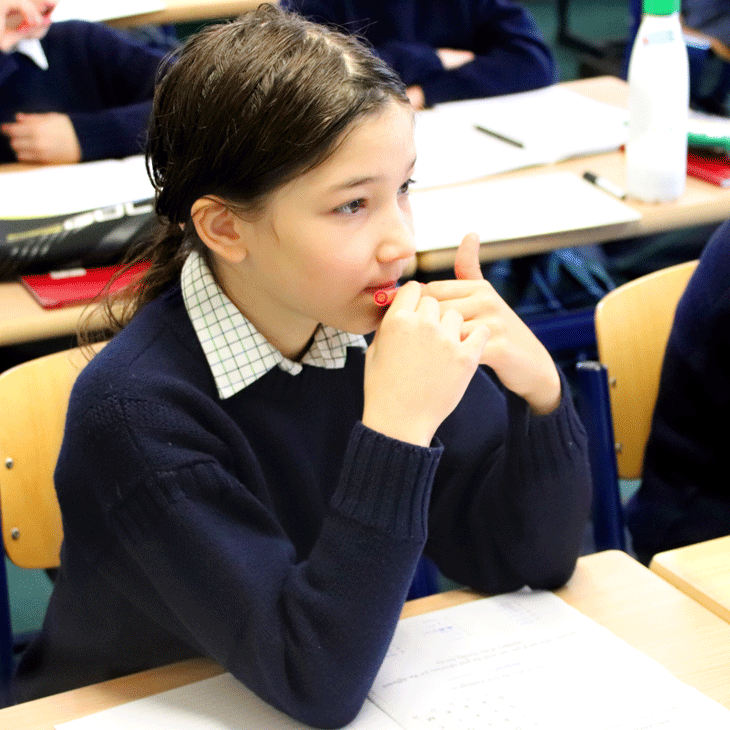 Year 5's Geography adventure continued by looking at various map-work skills. While they have already mastered the art of compass direction and describing a route, the focus has moved toward OS map work and grid references. Over the coming weeks, Year 5 will be learning this skill, among others, that will help them throughout their time at Highfield years and beyond. Map reading builds children's spatial reasoning skills, which can also be applied to art, PE, maths and science. As ever, there is plenty of competition between pupils and there's a desire to master the skill quickly and move from four to six-figure grid references. And it's clear that some of these children could already be challenging senior members of the school community with their skills. Part of this learning process includes linking our work to Year 5's English text: Harry Potter. Therefore, with a nod to The Philosopher's Stone, the children will be participating in seven challenges of their own. While these tasks won't quite match the chess match from the book, they certainly allow the pupils to shine.
James Figgis, Head of Geography
Year 6 In Tune As New Orchestra Takes Shape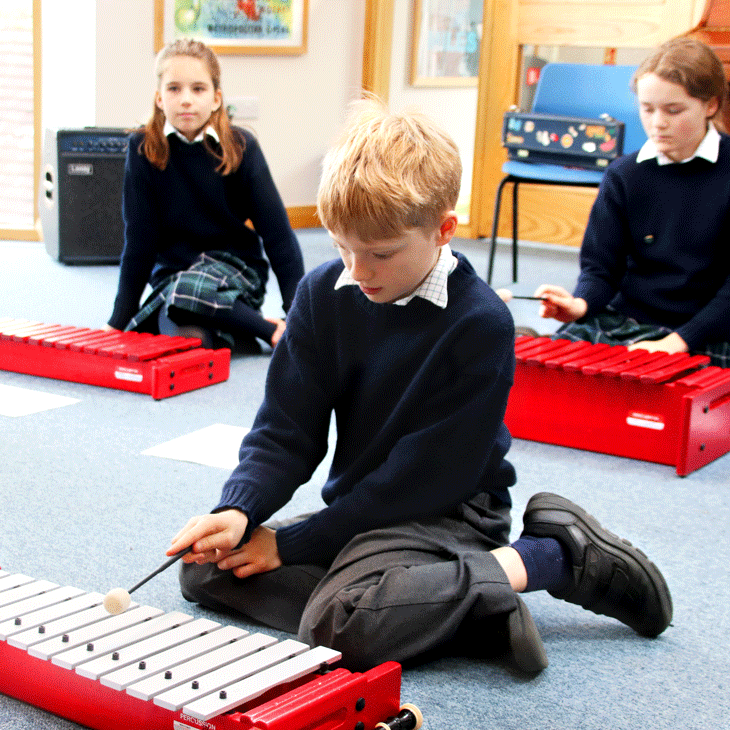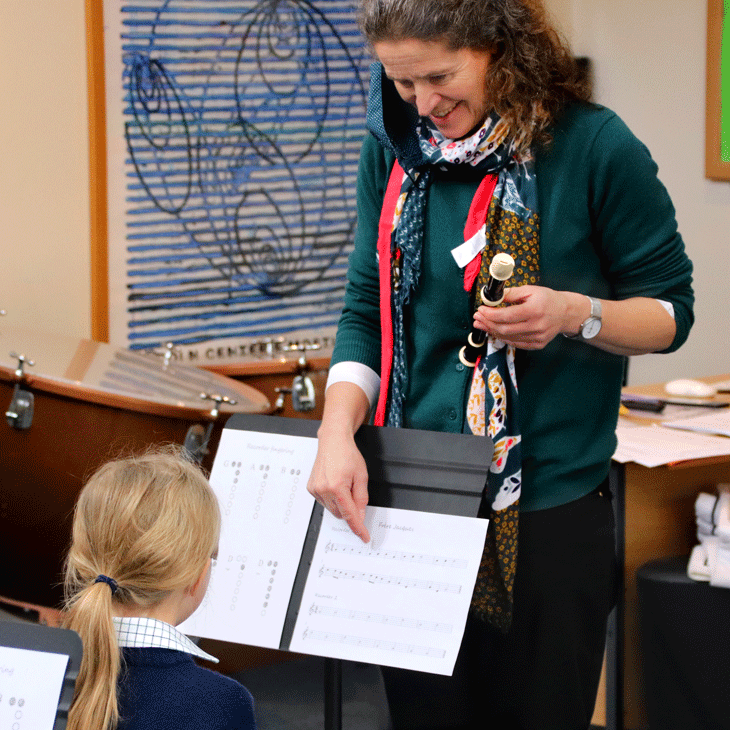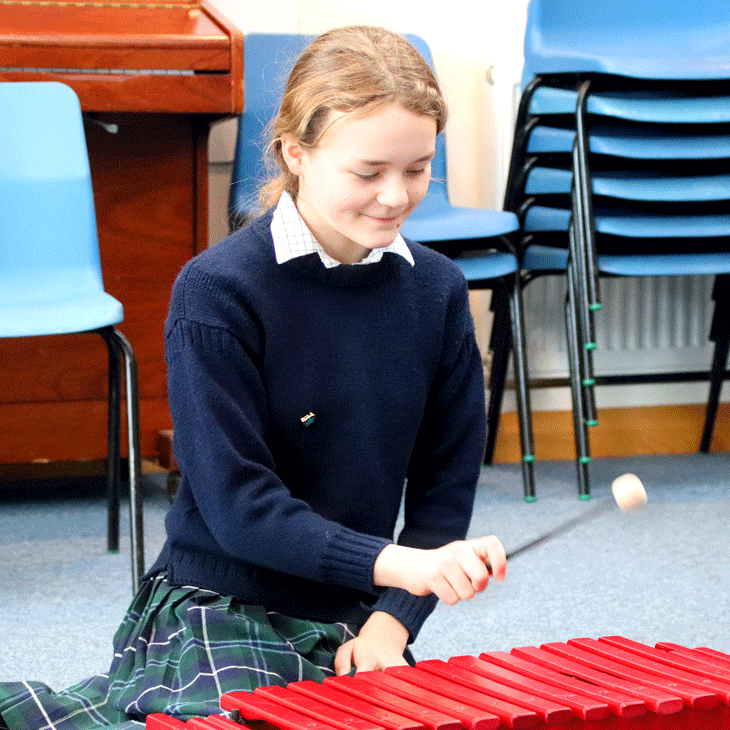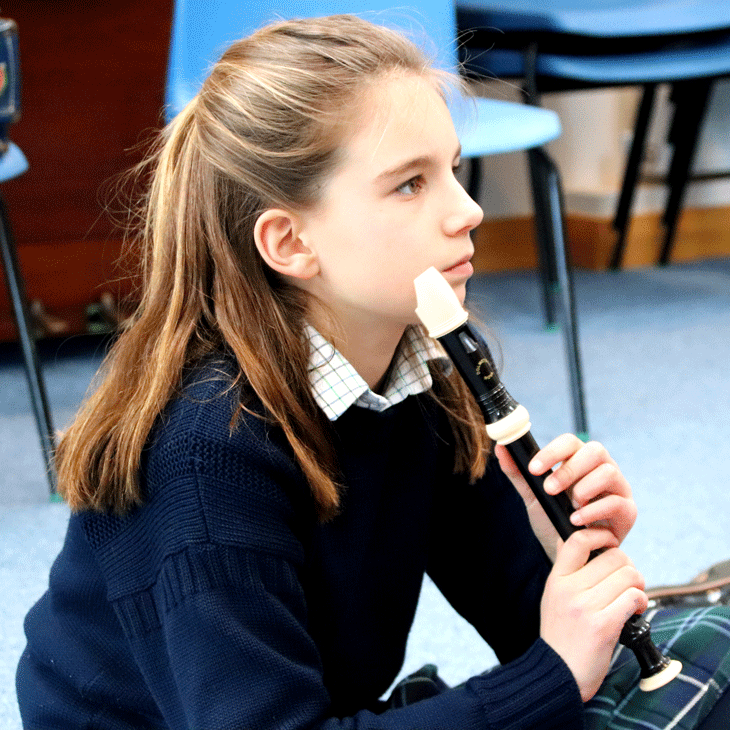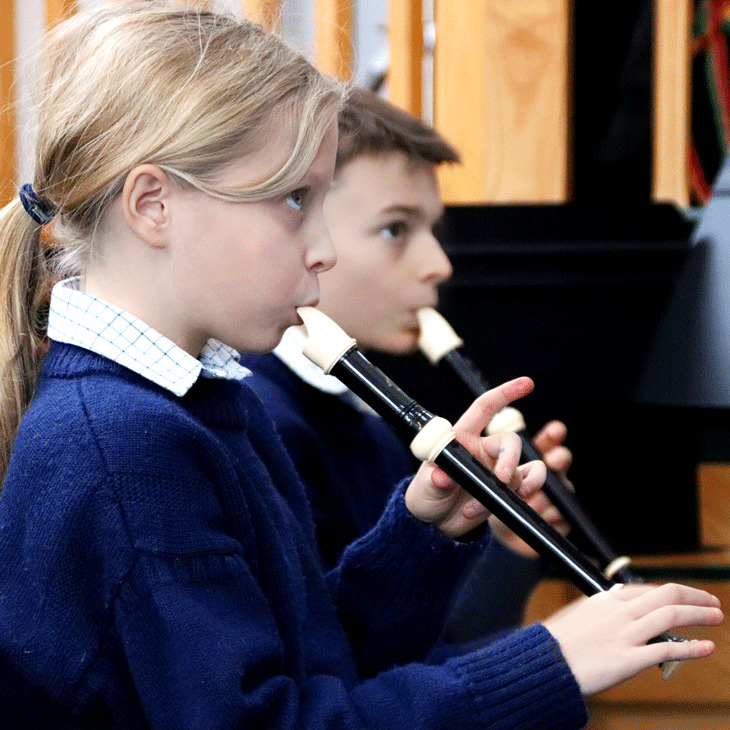 The Spring Term heralds the return of the orchestra to the music department, so Year 6 are rising to the challenging of forming their own 'set orchestras'. They are working toward a performance of Frere Jacques, a song which they will then be writing down using the Notion software programme. The children have all made a super effort, not only learning the part on the recorder but appreciating what it is to be part of an orchestra. The composer, conductor, leader and all the different characters of the instruments come together in conversation, at times thrilling and dramatic. As well as playing, they have been exploring its history, instruments and greatest composers from the Baroque era through to the modern day.
Mary Hall, Year 6 Music Teacher
Year 7 Have Designs On Solar-Powered Cityscape Jars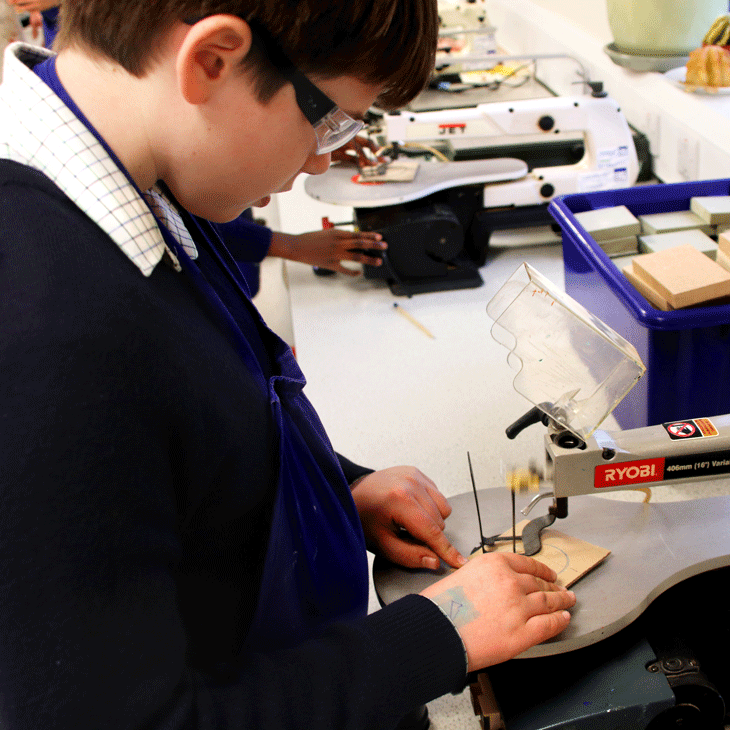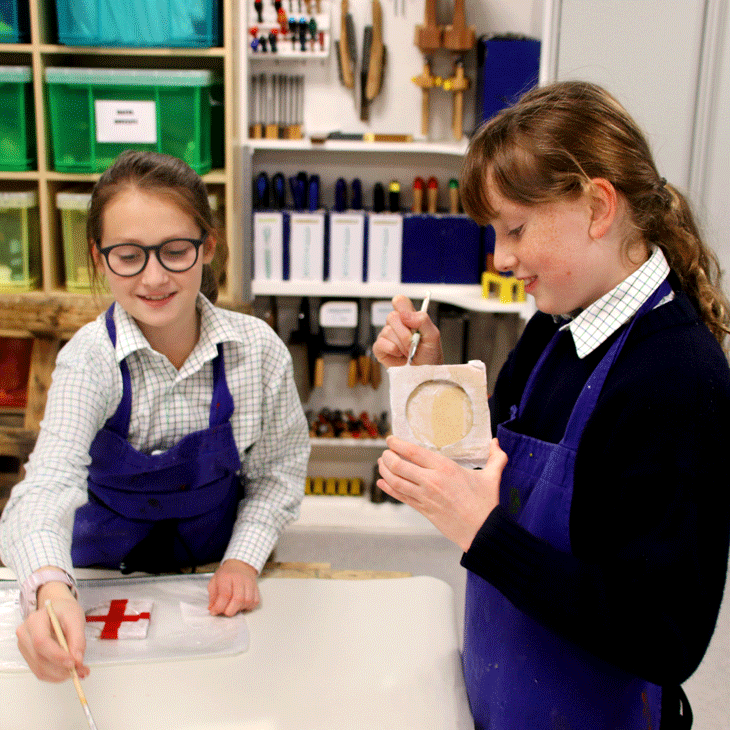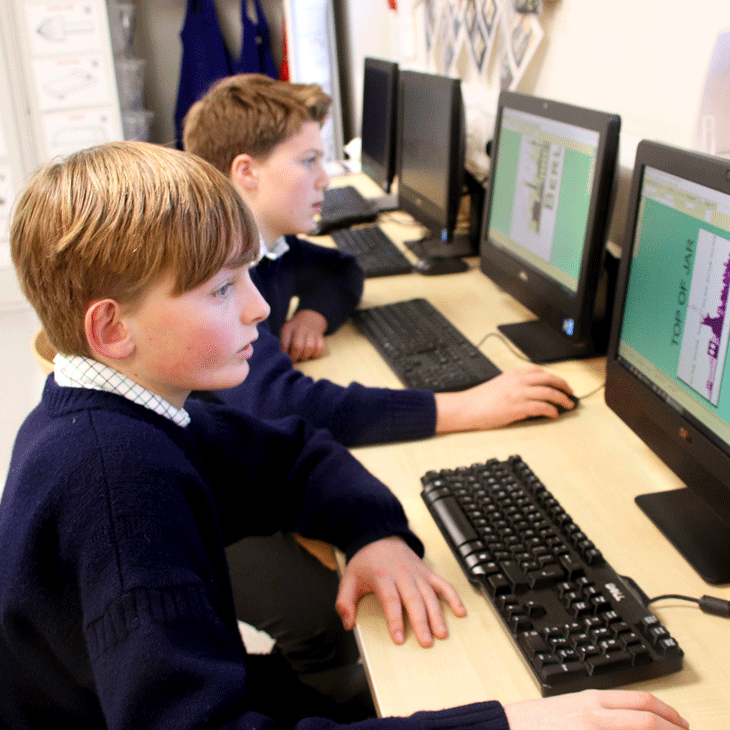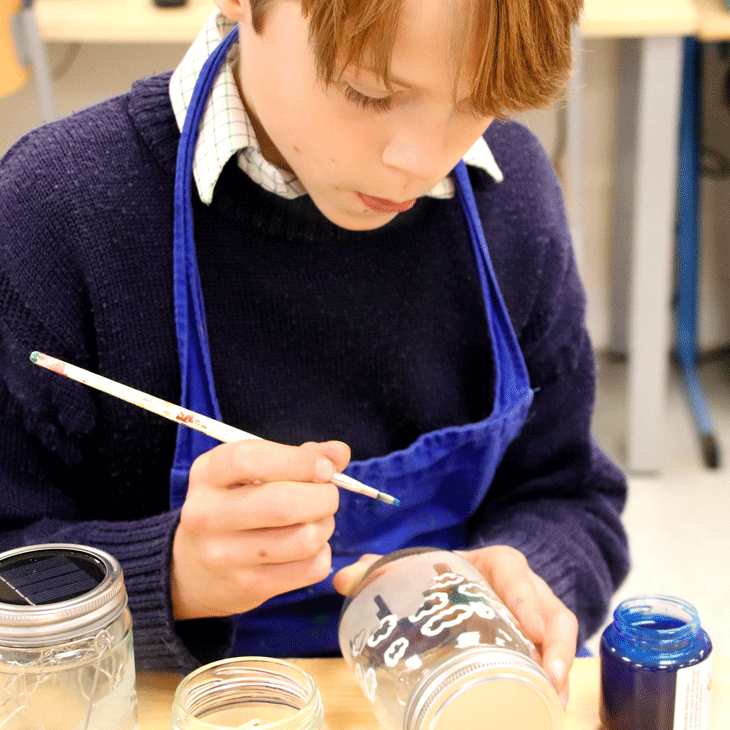 Young designers in Year 7 have been tasked with creating a solar-powered jar in DT, complete with a computer-aided design cityscape engraving. They will also produce a decoupage stand for their jars, decorated using glass paint. The stand itself will be marked in such a way that it aligns with the country in which their chosen cityscape originates. A metal handle or hanger will complete the job. The project is based on renewable energy and will put to the test the children's abilities to plan, problem solve, create and evaluate all stages of their work, as well as showing their dexterity using a scroll saw to cut their stand and a laser to engrave their cityscapes. The use of computer-aided design is a valuable skill in itself which will benefit the children as it improves the quality of design.
Jamie Dew, Head of DT
Year 8 Historians Re-enact The Death Of Thomas Becket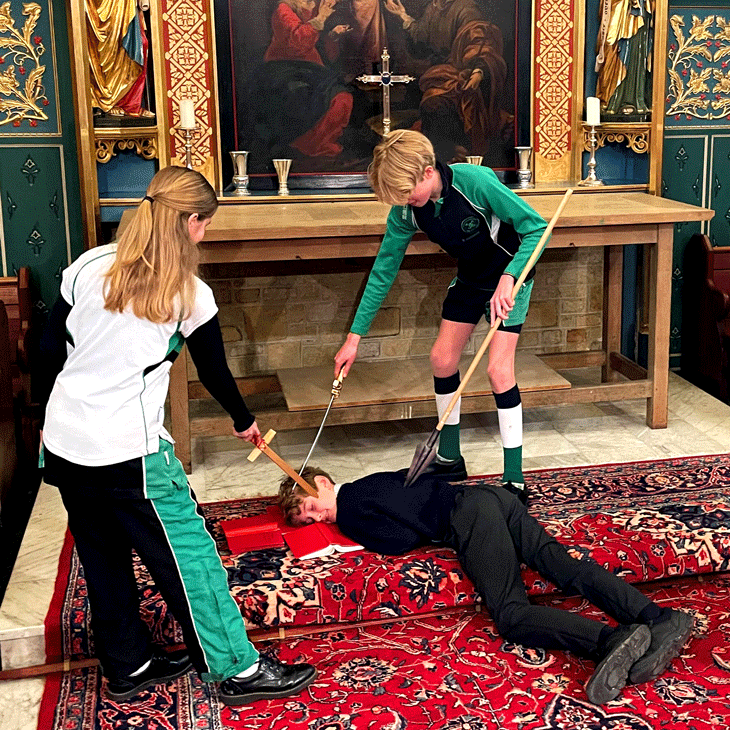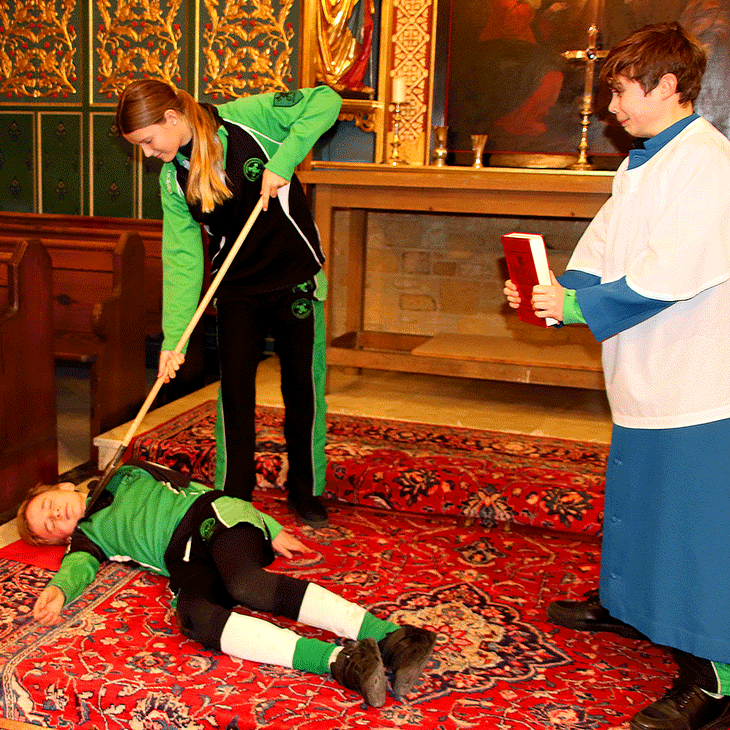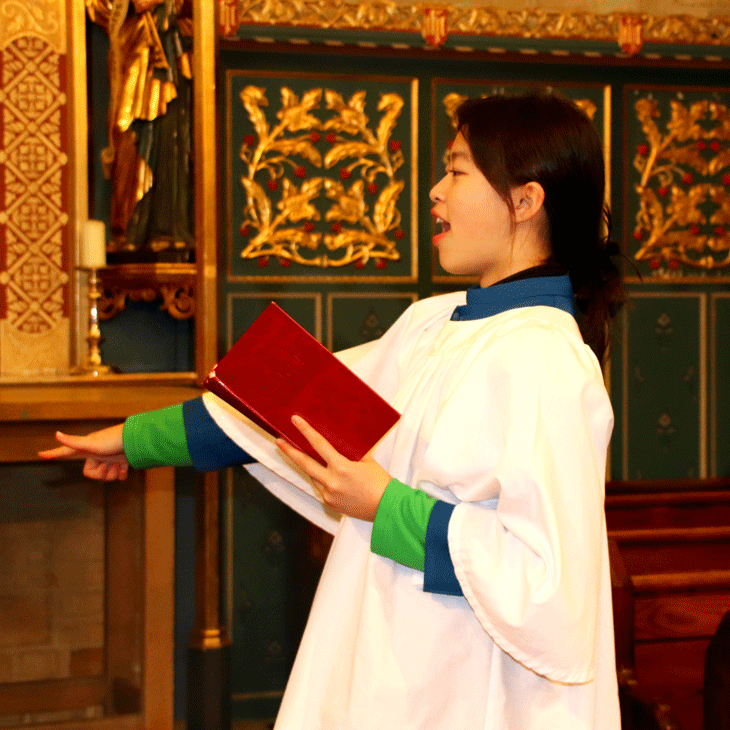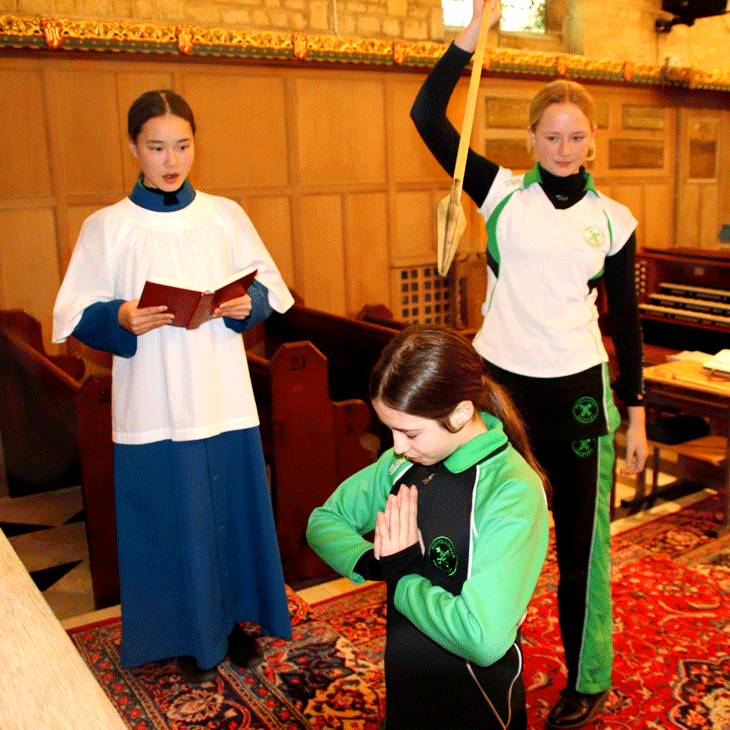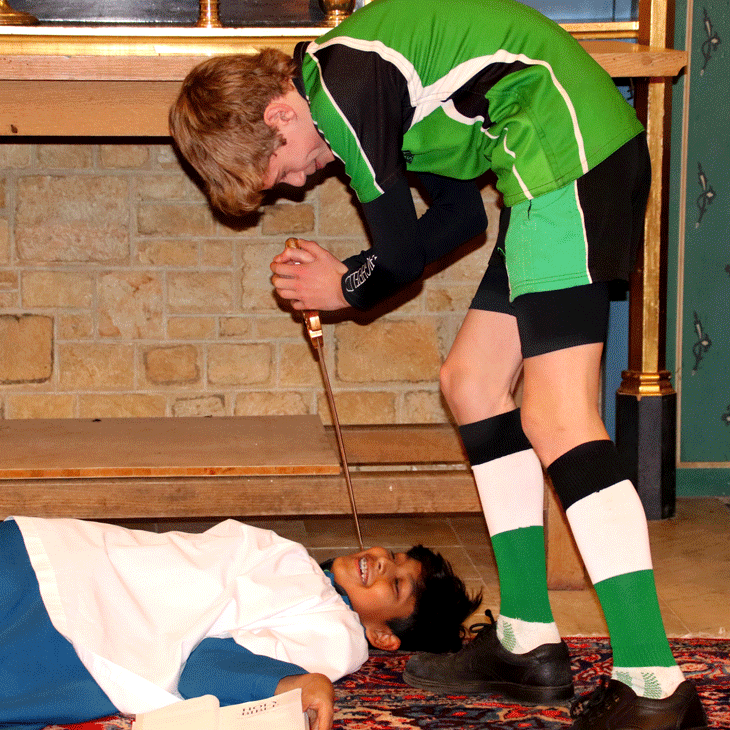 There are few topics on the prep school History curriculum more exciting and thought provoking than the murder of Thomas Becket in 1170. It's a medieval 'who done it?' where pupils are tasked with assessing guilt and apportioning blame! Was it King Henry II who deserved to be under the spotlight? Were the knights simply following orders? Were their actions spurred on by a desire to curry favour with the king? Or did Becket himself provoke the attack, wishing to die a martyr? Year 8 pupils pored over the evidence inside the classroom this week, honing their analytical and research skills, and even found time to re-enact the fateful events of the 29th December in the school chapel. What fun! Next, pupils will examine the impact Becket's death had on both the king and the church. Will all of Henry's hard work be undone? Year 8 wait with bated breath to find out.
James Ridge, Head of History