School's Out For Summer
8th July 2022
Immense Pride As Nursery Children Grow Together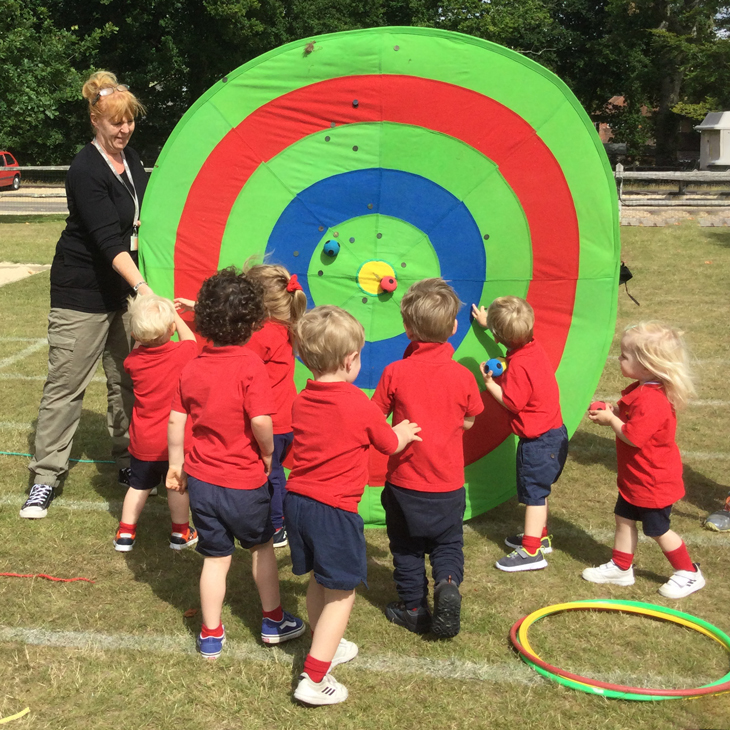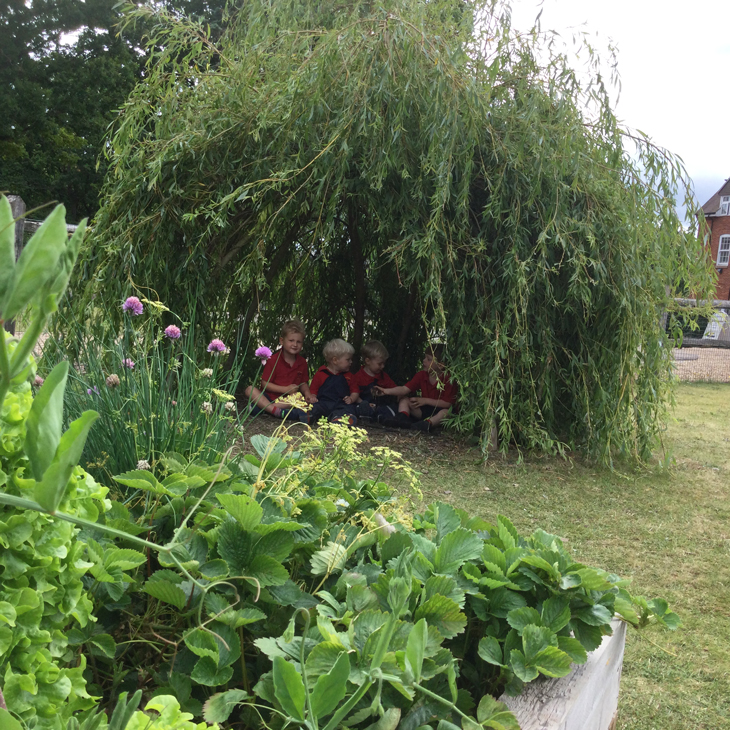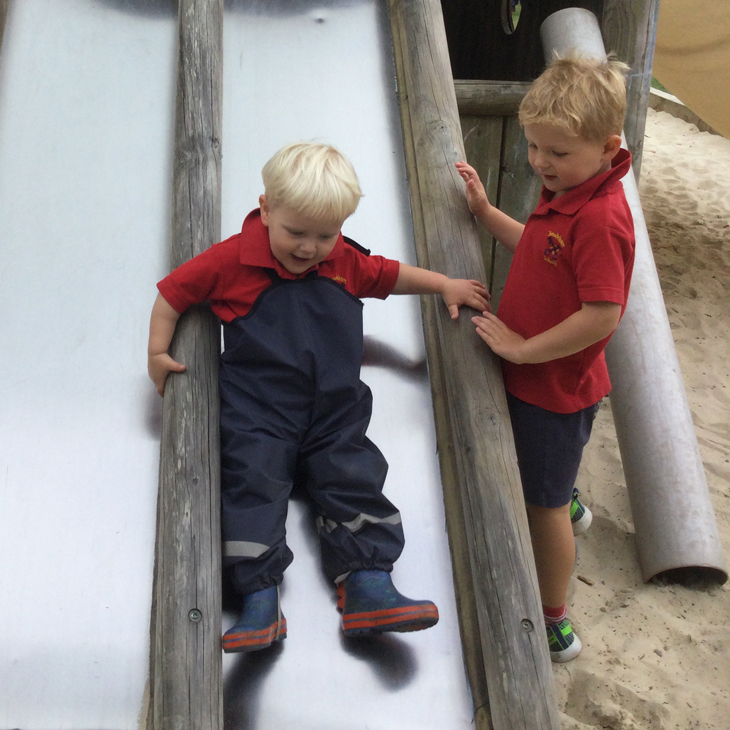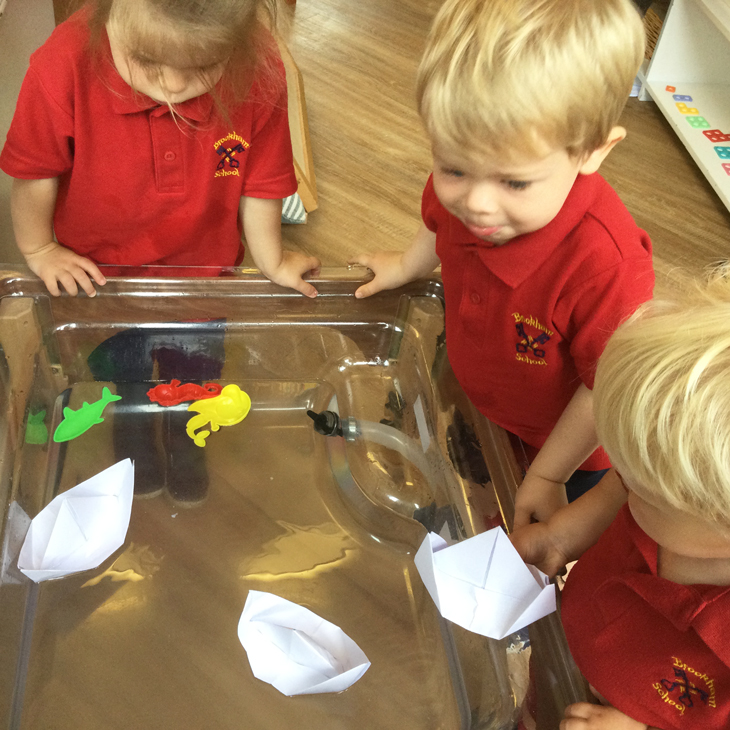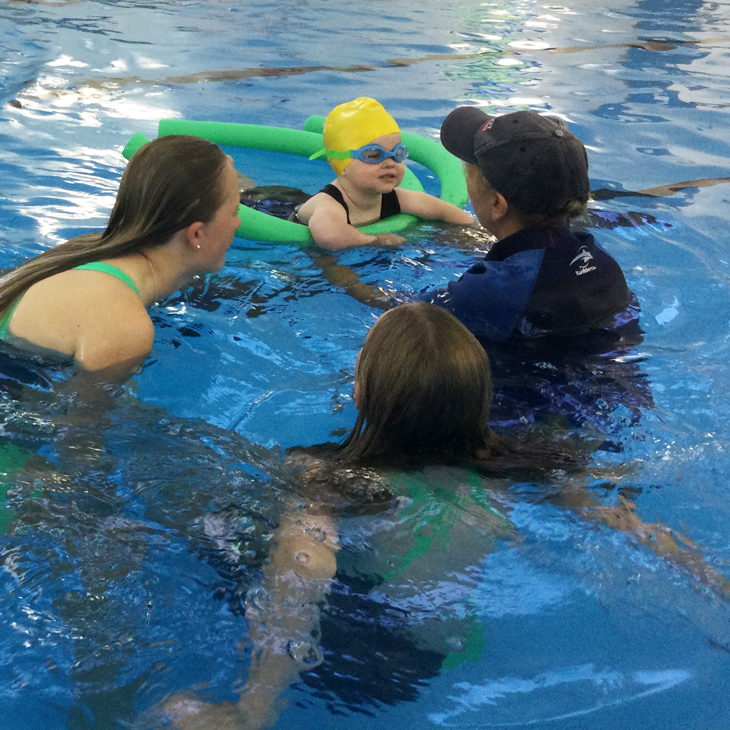 And just like that, the Summer Term draws to a close. What a wonderful year we have enjoyed together in The Den. It is with an emotional lump in the throat that we say goodbye, well for a few weeks anyway! With masses of resilience and perseverance, the littlest members of Brookham have absolutely blossomed over the past year; Facing challenges head on and achieving their goals step by step and hand in hand supporting friends along the way. With exciting and wonderful journeys ahead of them, they have begun their educational adventures together. Who knows where they might end up; the possibilities are boundless and I wish them all the luck in the world. I am very proud of each and every one of them. Wishing you all a fun-filled summer holiday.
Penny Hodnett, Nursery Class Teacher
Reflecting On A Wonderful Year In Reception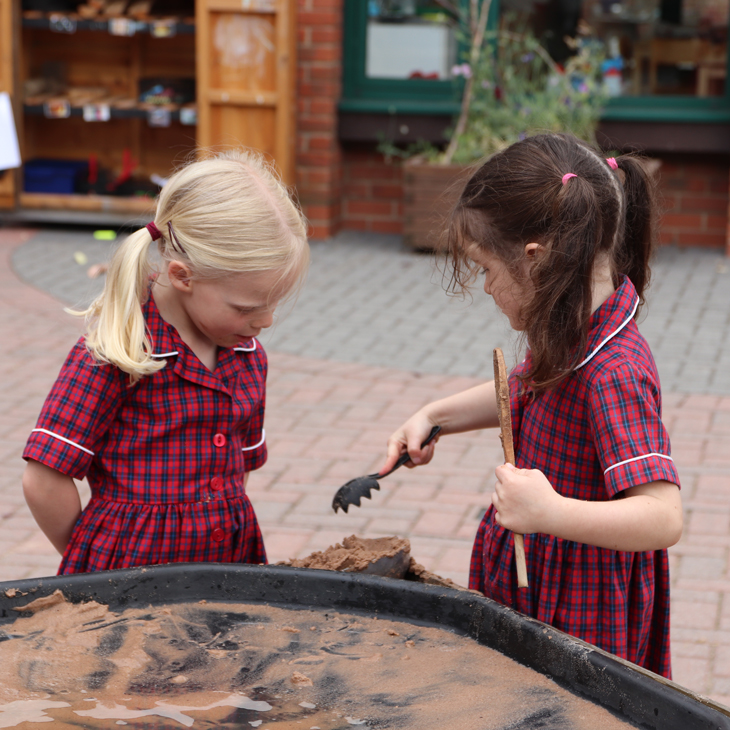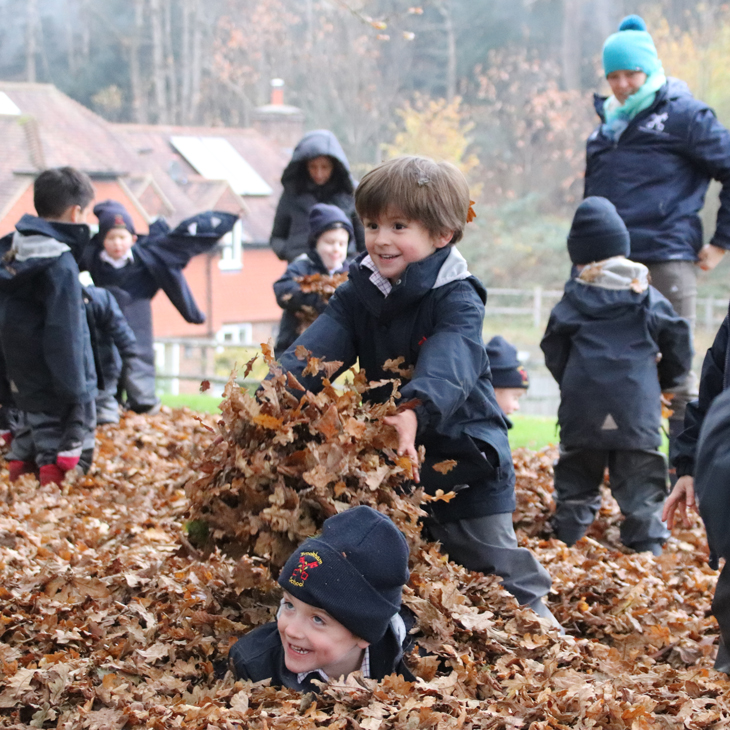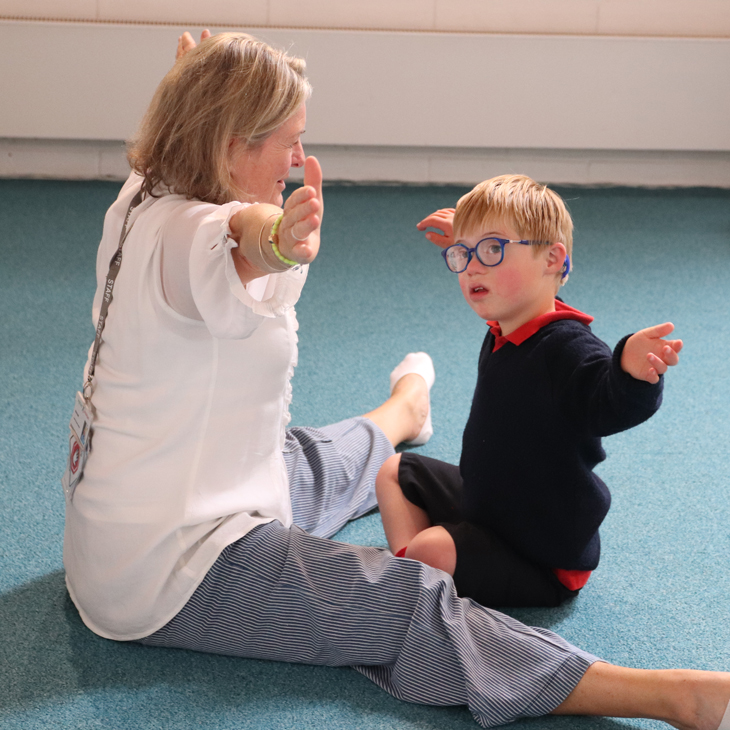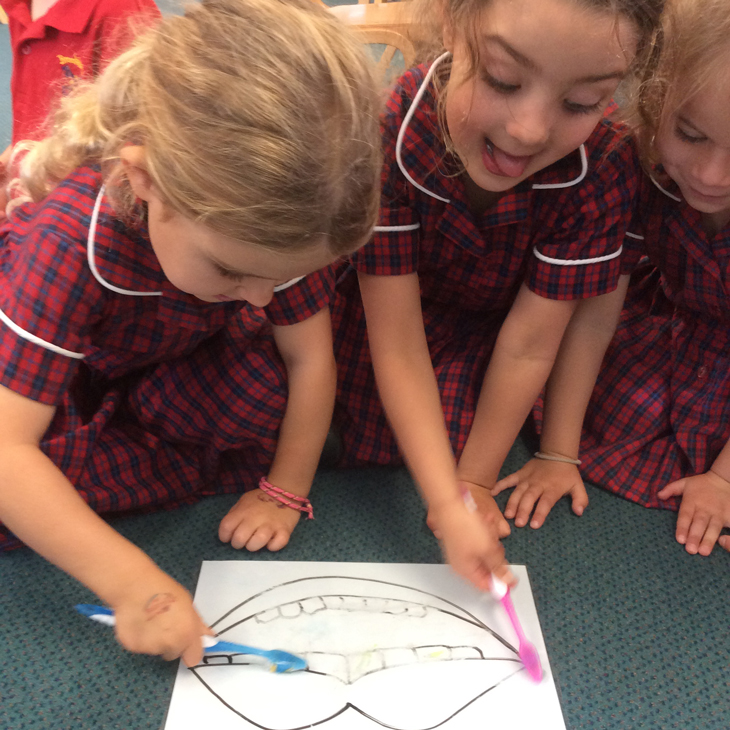 The end of an academic year is always one of reflection, excitement, hope and sadness as our days as a class come to an end, saying goodbye to children who we have come to know well and become fond of. This year holds many memories for us all, the resilience and positive attitudes of the Reception children shining through the year with smiles, laughter and some craziness. The term 'perseverance' is a well-used word in the Reception classrooms while also being displayed during learning times, whether when building obstacle courses, reading a new reading book or learning to put a coat on. So now, with the summer holidays upon us, I can only hope that this wonderful group of children, who it has been a privilege to teach and learn from, will take time to rest, relax and, most importantly, continue to grow into individuals that I, along with many others, am so proud of.
Georgie Hunter, Head of Reception
Year 1 Prove To Be Resourceful, Resilient And Reflective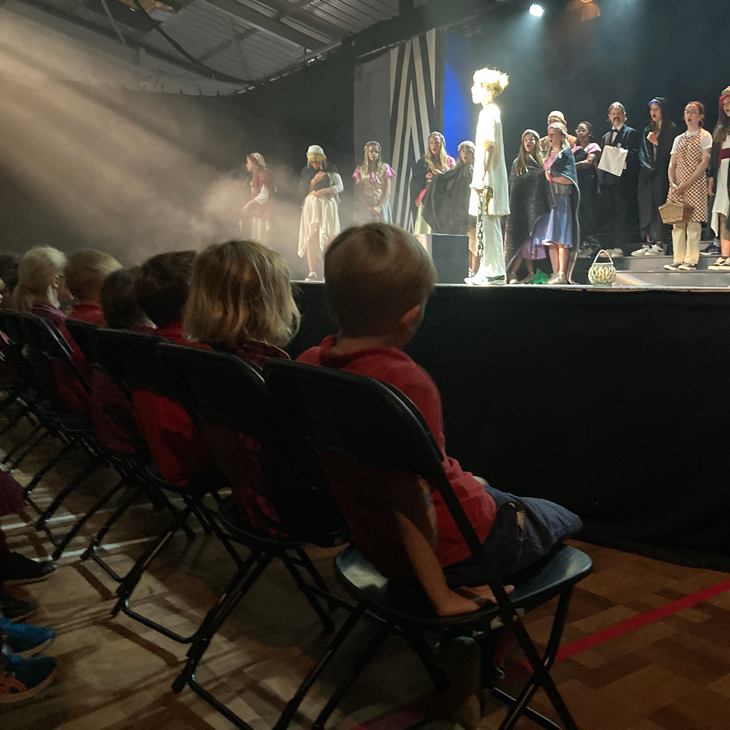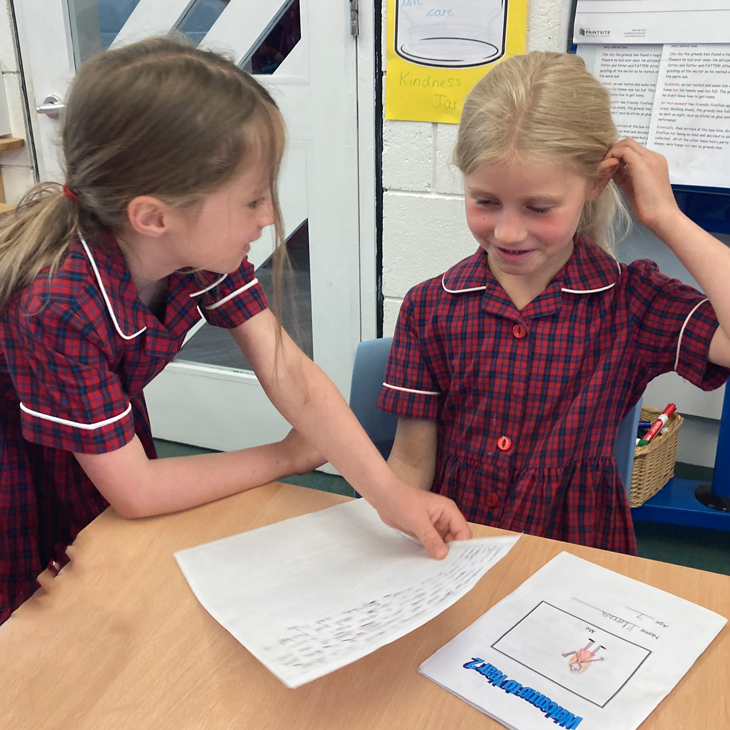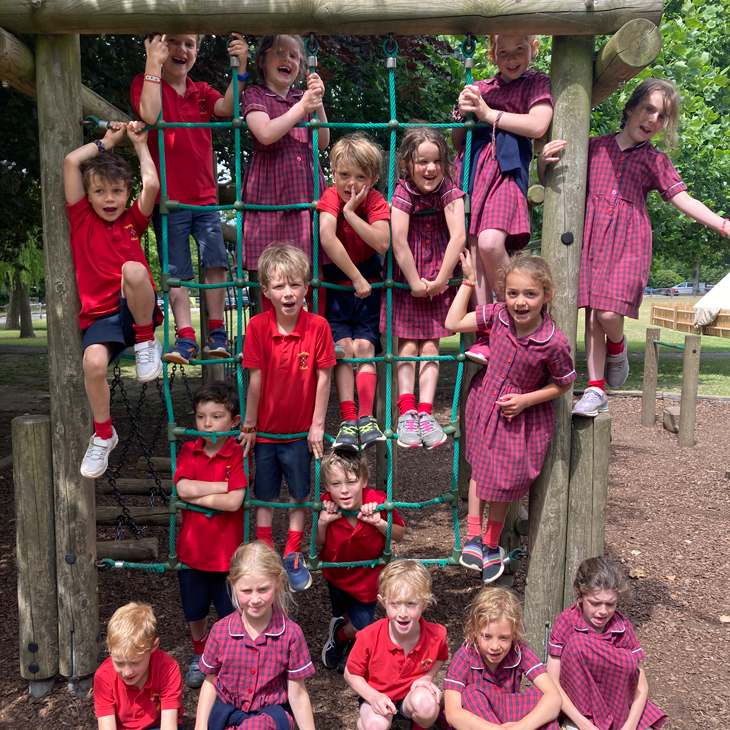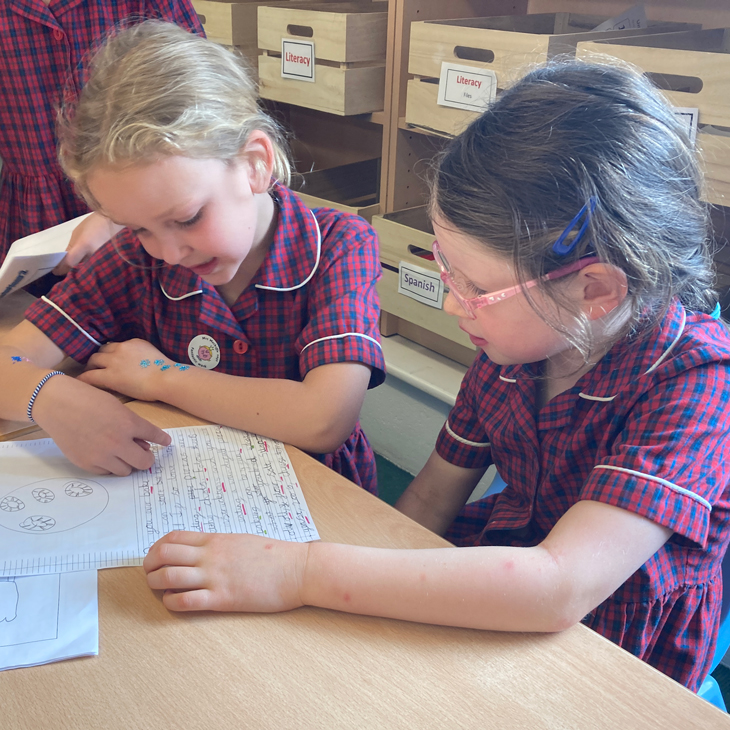 What resourceful, resilient, and reflective little learners we have had in Year 1 this year. This independent group of children have not stopped amazing us with their creativity, curiosity and imagination. Our three immersive topics – Superheroes, The Great Fire of London and Minibeasts – have captivated the children's imaginations and through writing, drama, history, science and art they have been able to demonstrate the important early reading, writing and mathematical skills that set the foundations for later learning. Whether in the classroom or up at Forest School, the children have been stretching their relating learning muscle and have worked hard to learn how to work well in a team, how to listen to others, how to show empathy and collaborate. Laughter often fills the classroom and a love of learning is clearly evident in Year 1. The children are now ready to face the challenges of Year 2 with perseverance and good humour.
Kerri Wilkes, Year 1 Class Teacher
Party Fun Erupts As Year 2 Sign Off In Style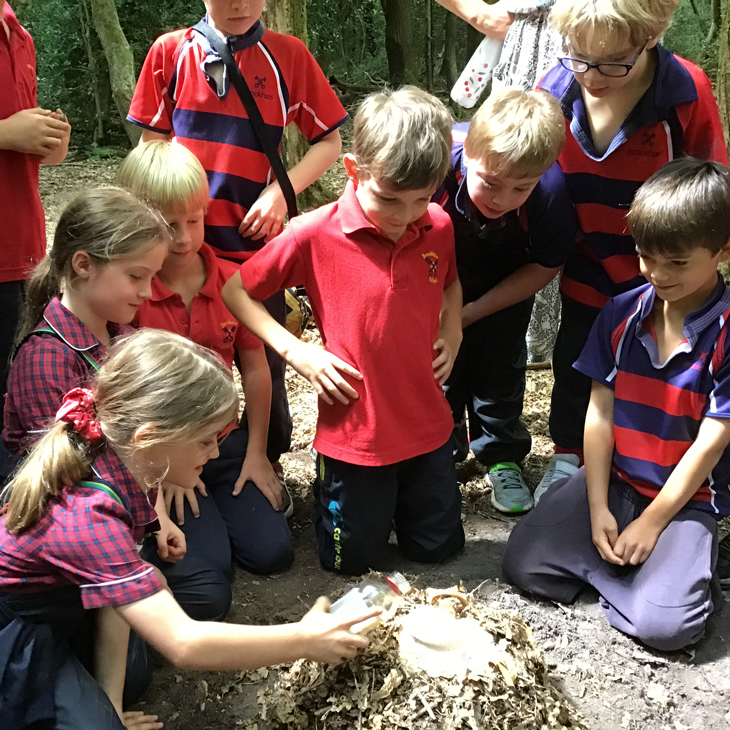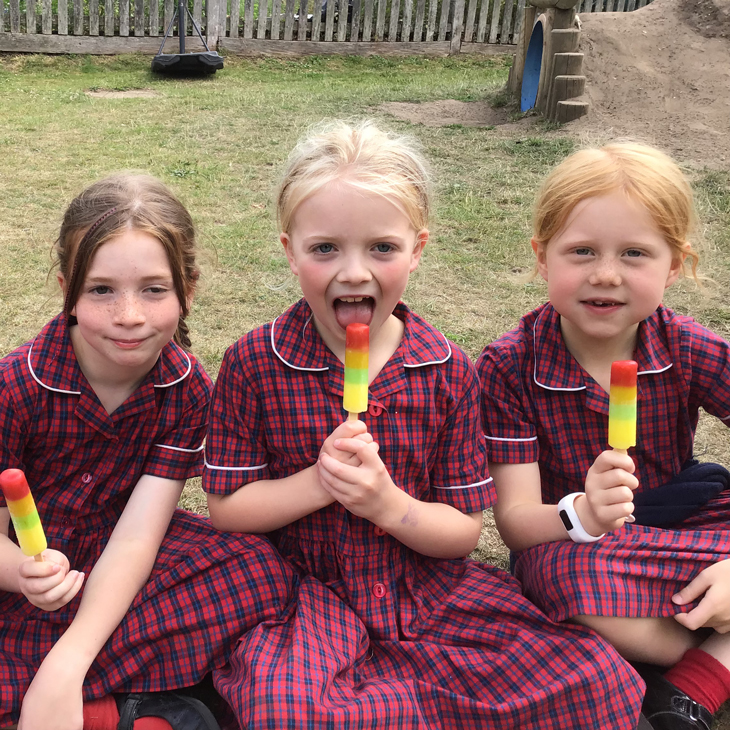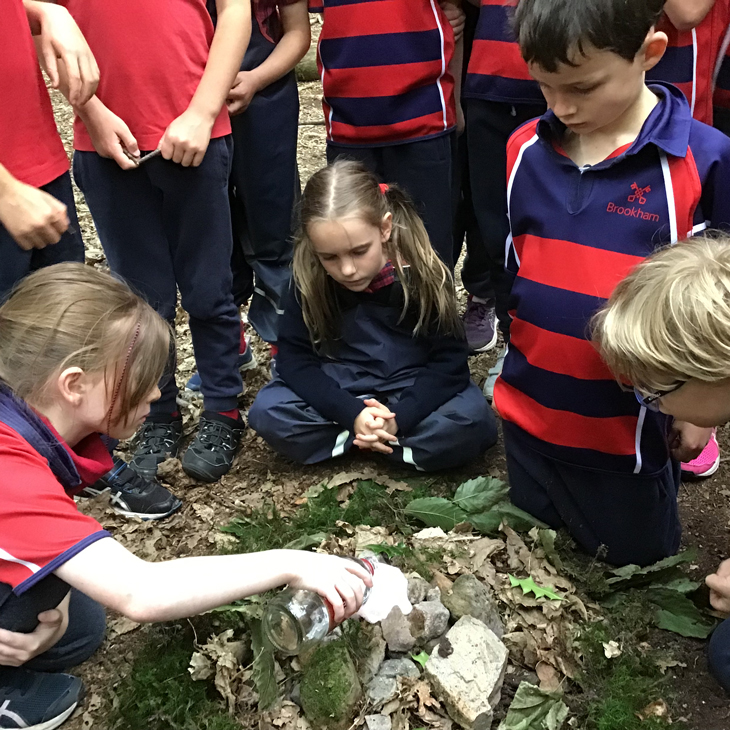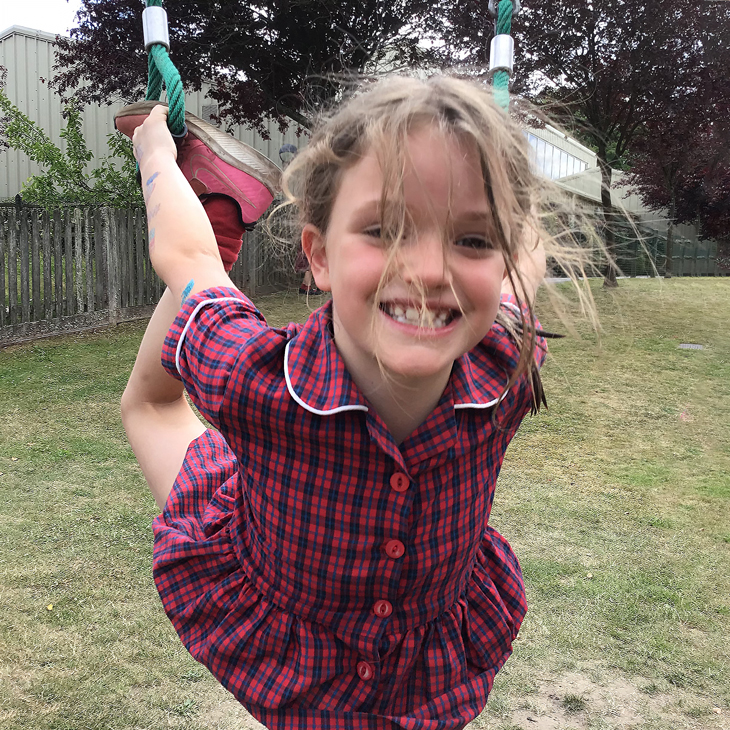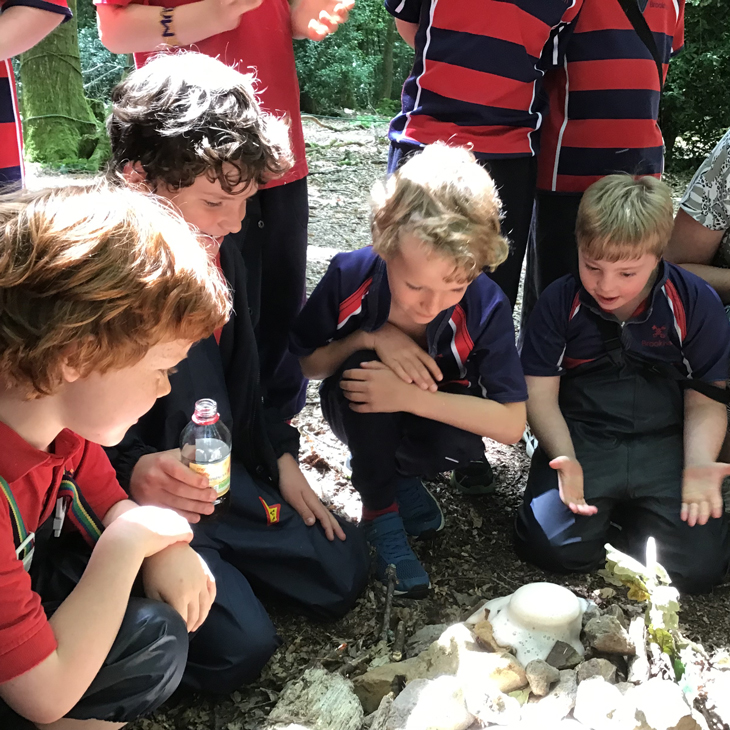 It's the end of a busy year for the Hedgehogs and Foxes in Year 2, and September already seems like a lifetime ago. There was a great deal of seismic activity at Forest School on Monday as a cluster of previously undiscovered volcanoes erupted almost simultaneously. Young volcanologists in Year 2 flocked to the area and, to our great surprise, appeared to be acting as catalysts for the eruptions and studying the devastating effects with interest. Later in the week, to celebrate the children's hard work and resilience this year, and to say goodbye to one of their classmates, the children voted to hold a water party. Paddling pools, sprinklers and water pistols added to a gleeful afternoon, followed by a refreshing ice lolly in the sunshine before home time.  At the end of Friday, these wonderful children will officially become Year 3 children and the Year 2 team wish them every success in their future studies after a relaxing and adventurous summer holiday.
Sophie Delacombe, Year 2 Class Teacher
Year 3 In The Mood For Parties, Posh Puddings And Performances!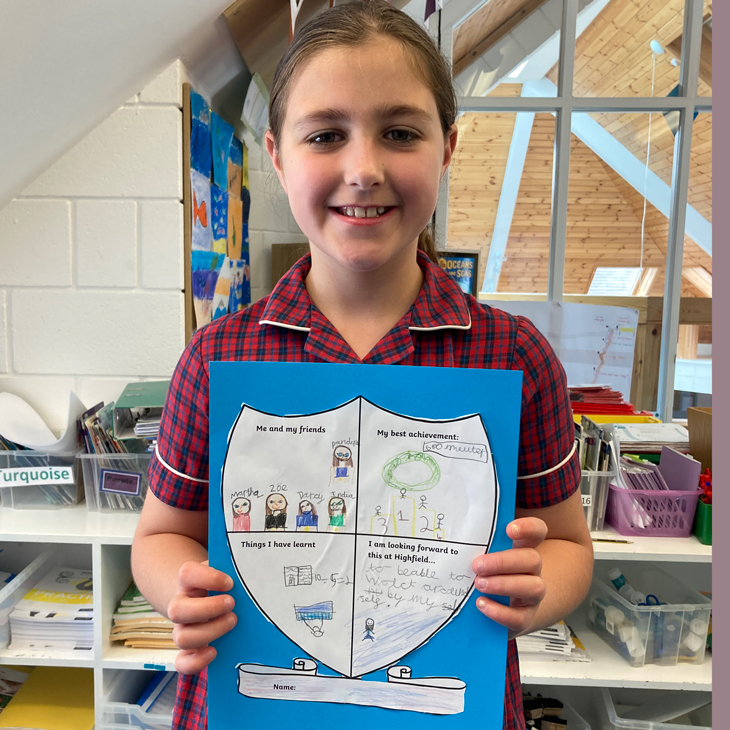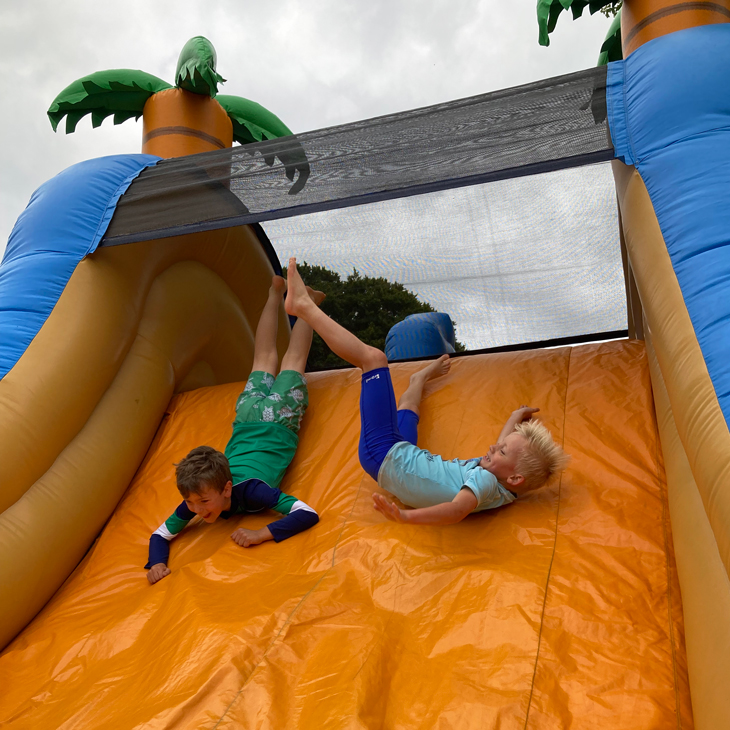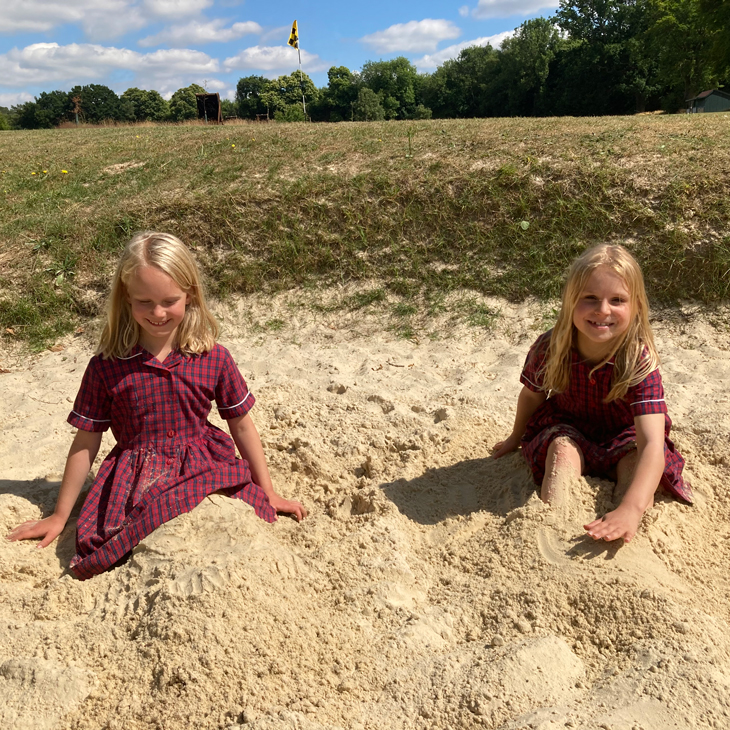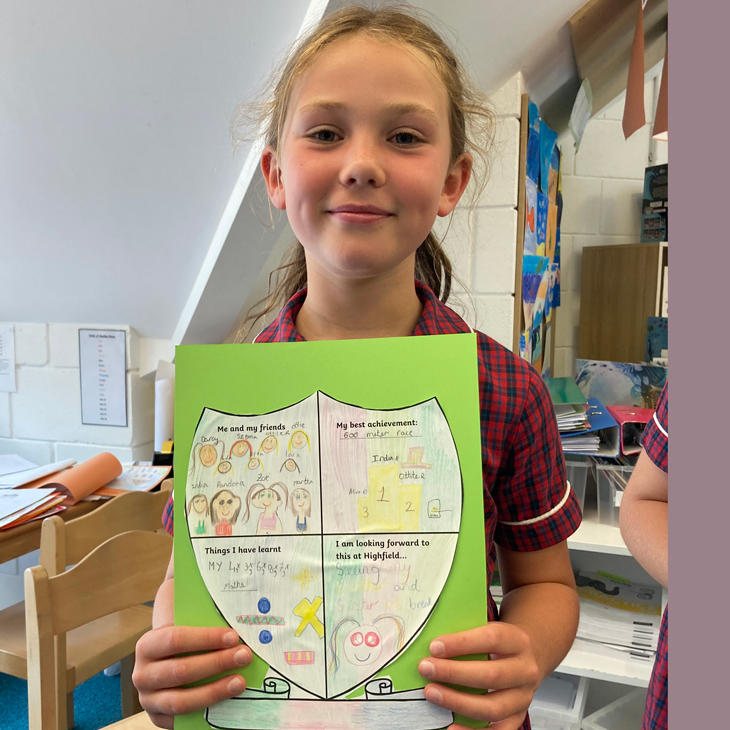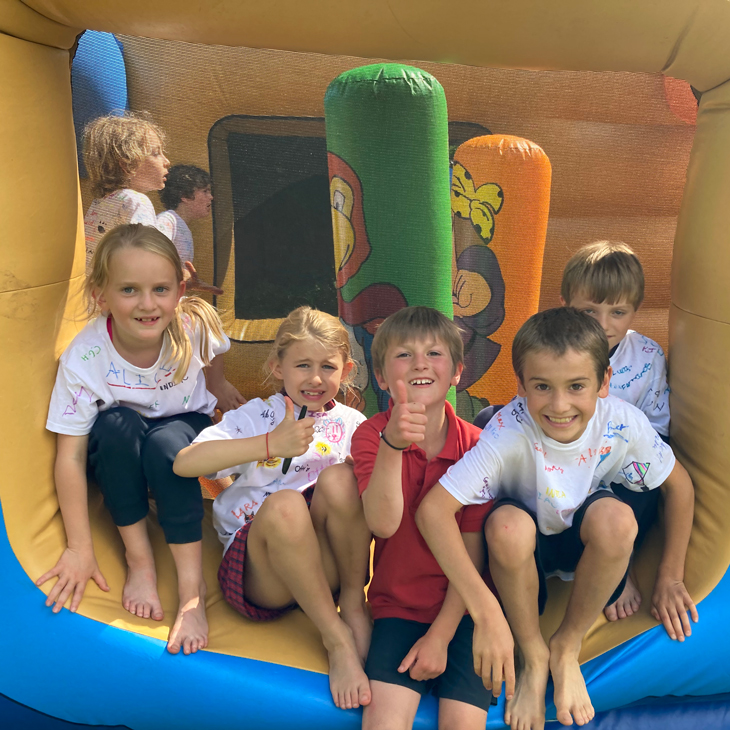 What a brilliant idea the joint Year 7 and Year 3 lunch was. The children in Year 3 were super hungry by the time they got into the dining room at the slightly later time, and they were full of anticipation for the world-renowned Highfield puddings! The Highfield and Brookham children mingled together on the tables, sharing a lunchtime chat. Year 3 were very keen to hear about life at Highfield just as the Year 7 children were keen to reminisce about their happy times at Brookham. We all agreed that this should be an annual event! Year 3 were also treated to a jaw-dropping performance of Joseph and The Amazing Technicolor Dreamcoat by Year 8, which included a number of their siblings, and has inspired them to become future actors and performers themselves. After being thoroughly entertained, Year 3 had an energising lunch before their final swimming lesson, where they enjoyed free play with their classmates. Finally, in our afternoon lesson, the children reflected on their time at the pre-prep school and created personalised 'Brookham Memory Shields'. They remembered their best achievements, which included playing the recorder, qualifying and being placed in the 600m finals, taking part in the Healthy Breakfast Challenge, holding positions of responsibility, and conquering a fear of heights on the climbing wall and at Mill on the Brue. Year 3 then considered what they are most looking forward to at Highfield, such as seeing their siblings and having the freedom to walk around the school grounds unescorted. But one of the most popular responses was the scrumptious, glorious, luxurious Highfield puddings! Year 3 were also in party mode this week to mark the end of the school year – and there was no wind, rain or lockdown to spoil the party this time around. The children celebrated their time at Brookham with an incredible party that  cemented further the relationships between the children, parents and teachers. With the sun shining and the music pumping, the Year 3 children had the opportunity to reminisce about their time and their final year at Brookham. Laughs were shared and burgers devoured in between goes on an inflatable obstacle course, a very slippery slip-n-slide and the obligatory annual shirt signing. The parent-helpers and teachers dressed to impress in their woodland onesies as the children smiled all afternoon with scrumptious ice-creams in hand. As the party began to wind down, the children were handed their treasured year books, which were crammed full of memories and their own slice of Brookham to take away with them on their next adventures. Year 3 have been an incredible year group and all the Year 3 team wish them all the best for next year and hope they have a fantastic summer. Special thanks must go to the Friends of Brookham parents, who organised a lot of the afternoon fun. Thank you.
Charlie Millsom, Shirley Jervis & Steph Turner, Year 3 Teachers
Year 4 Bid Fond Farewell With Glorious Games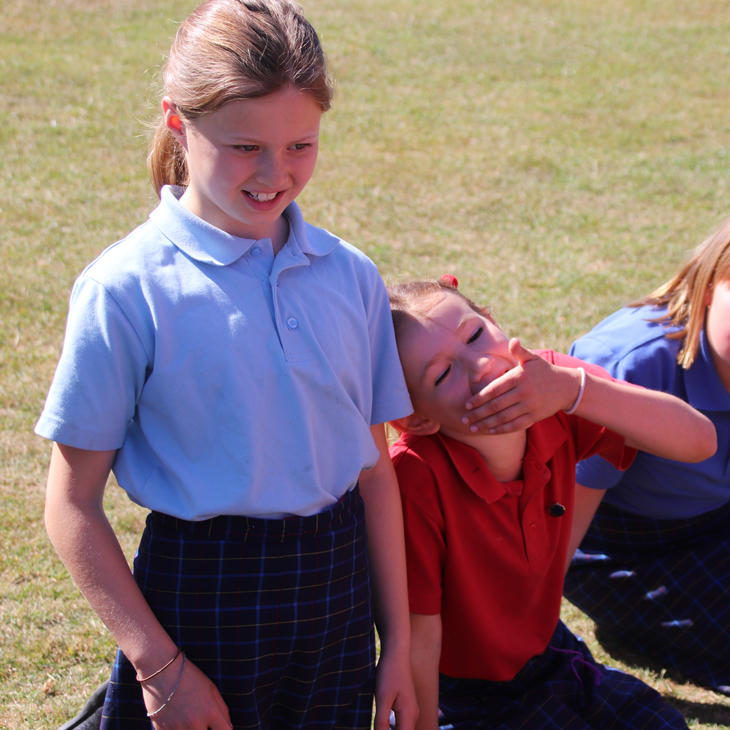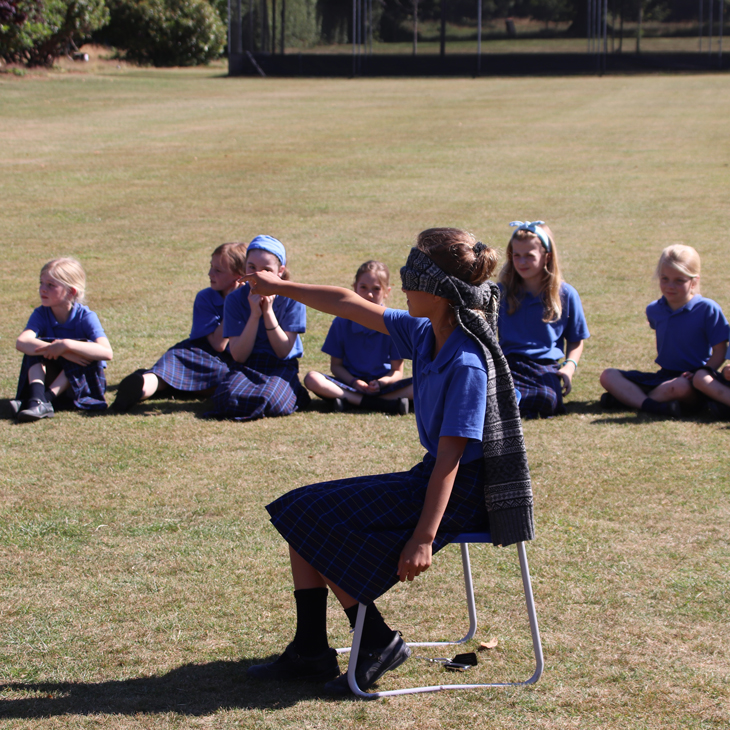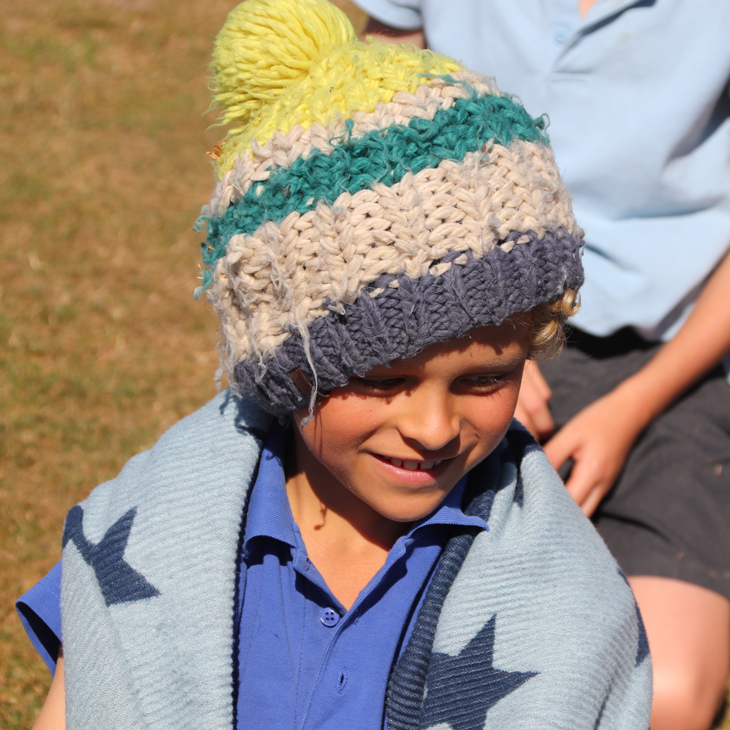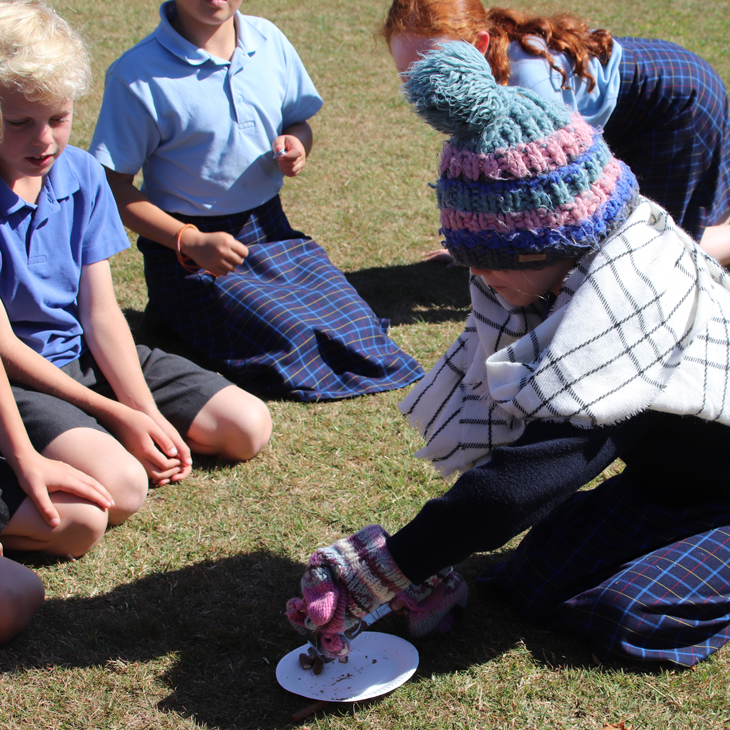 What a year it has been! To celebrate their hard work and many successes since September, Year 4 headed outdoors for an end-of-term party. Starting with a game involving stealth and silence, the children attempted to take a jingly-jangly pair of keys from a blindfolded friend without getting caught. The range of tactics was impressive, some speedily running to grab the keys, others crawling and hopping to keep out of the guard's earshot. Another fun game was one that normally involves a huge bar of chocolate and several dressing-up items, but this time involved several chocolate fingers, a knife and fork and a selection of winter warmers. The children rolled a dice hoping to get a six, and when the first maximum was rolled that child had to quickly don gloves, hat and scarf before picking up the cutlery to chop the chocolate finger and eat it. But the remaining game players continued to roll the dice and the chocolate could only be eaten if no-one else rolled a six. If they did, they took ownership of the clothes and knife and fork and the game rolled on. It was a tense game full of excitement, timing and luck, made far more thrilling by the hot sun causing the chocolate fingers to melt prematurely! A good old-fashioned game of musical statues rounded off the fun as the happy children showed off their very best dance moves before the music stopped. It was a delight to see the Year 4 children end the term in such a fabulously fun way. Well done, Year 4, for a fantastic year!
Rosie Statham, Head of Year 4
King Harold Vanquished As Year 5 Recreate Battle Of Hastings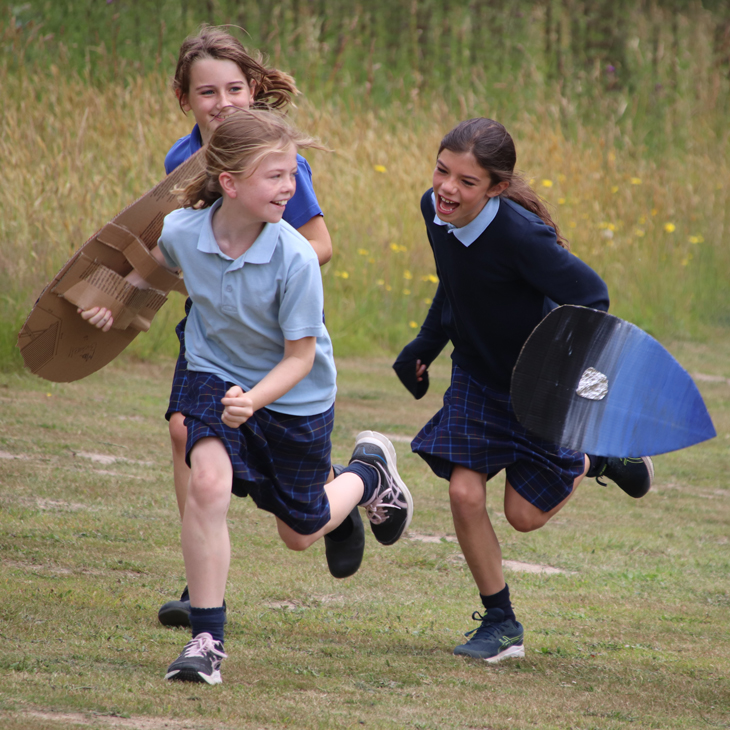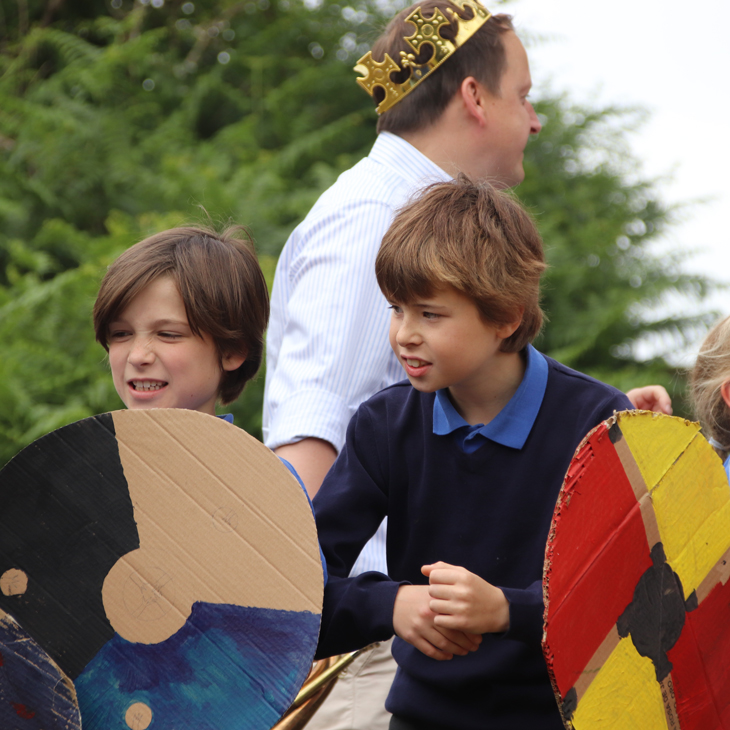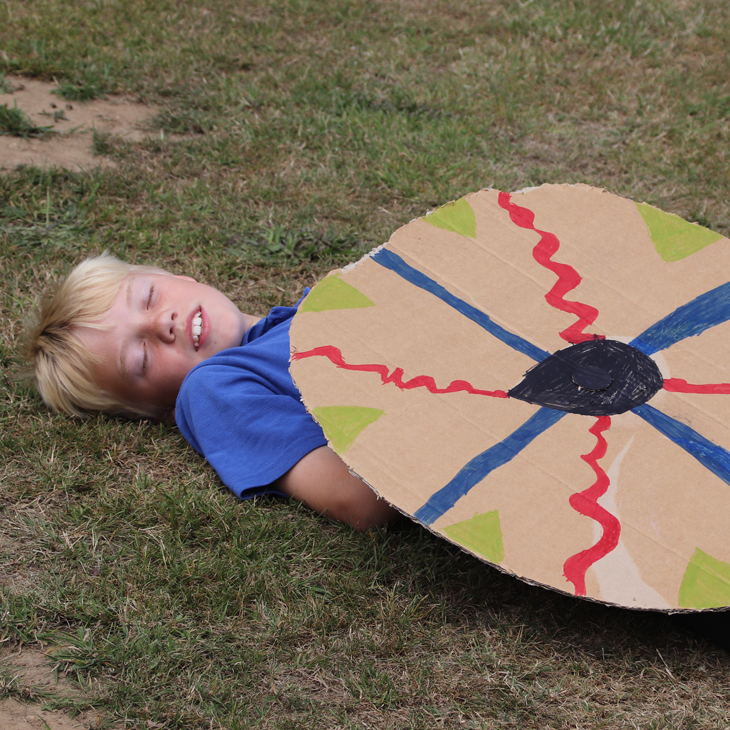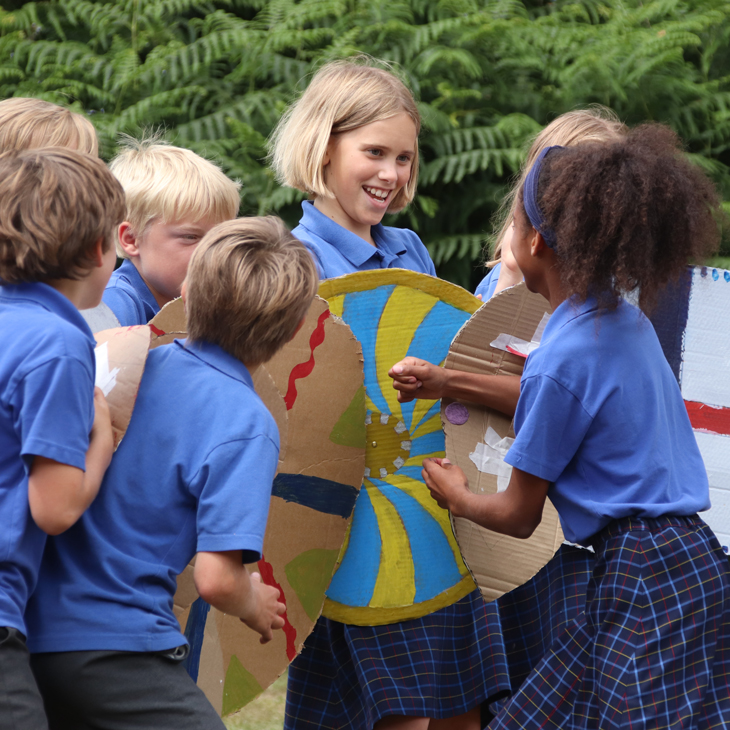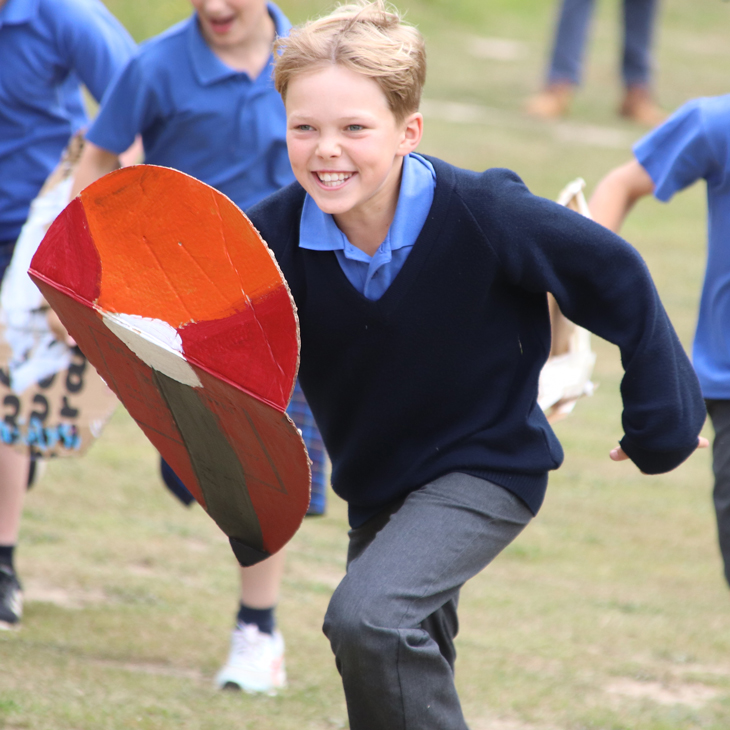 Year 5 took to the battlefield this week, the Normans keen to install their rightful claimant to the throne (aka Mr Elgood), and the Saxons determined to defend their Saxon King Harold (aka Mr Ridge). In preparation, Year 5 have been working extremely hard in History lessons this term, learning about all things 1066, with a particular focus on the invasions of Harald Hardrada and William Duke of Normandy. In addition they have been busily creating shields in their Art lessons. We actively promote cross curricular learning here at Highfield and the pupils deserve credit for the way they have threaded together their learning across a number of different subject areas. On the day, History was sadly not rewritten as Mr Elgood, ably supported by Mr Dunn (aka Bishop Odo) and the Normans were crowned winners (much to the chagrin of Mr Ridge and his Saxon hordes). Interactive learning and fun were the order of the day and as happy and battle weary children tromped from the battlefield, everyone certainly felt like they had been part of something quite momentous. Mr Elgood marches on London this weekend…we wish him luck!
James Ridge, Head of History
Seaside Special As Super Year 6 Hit The Beach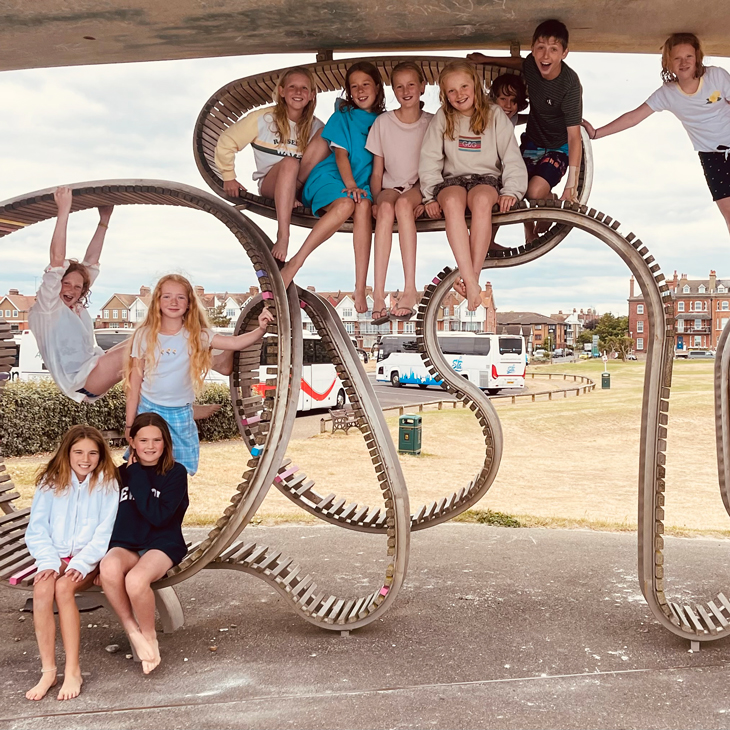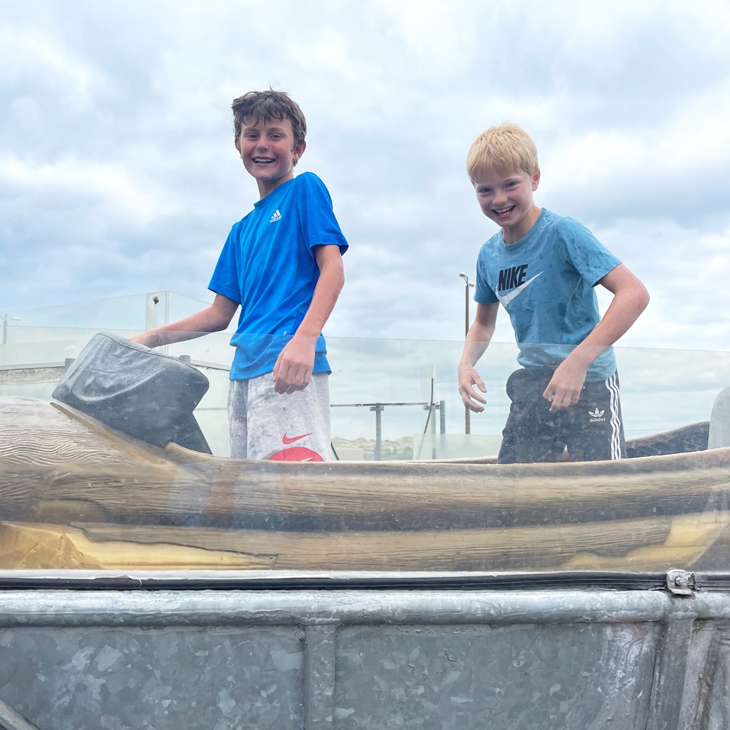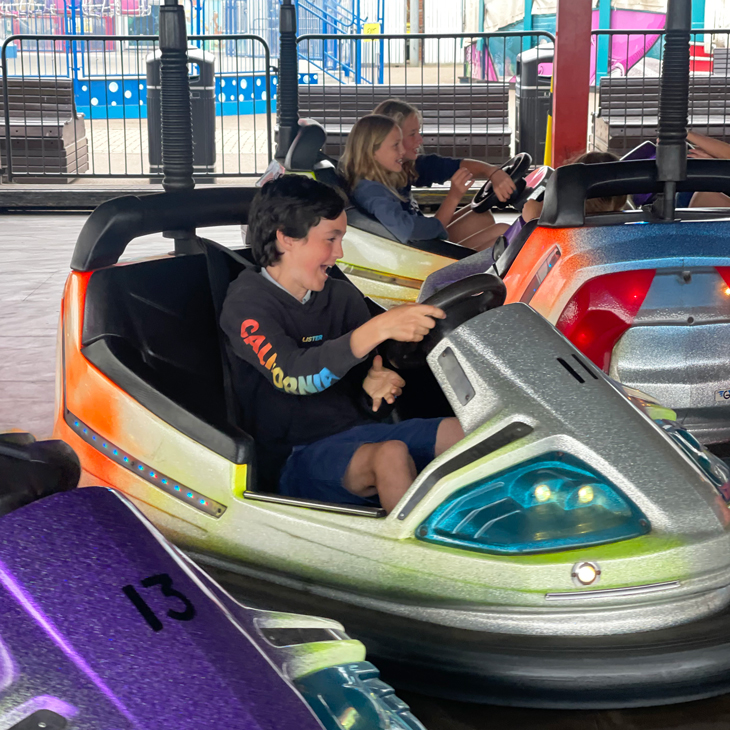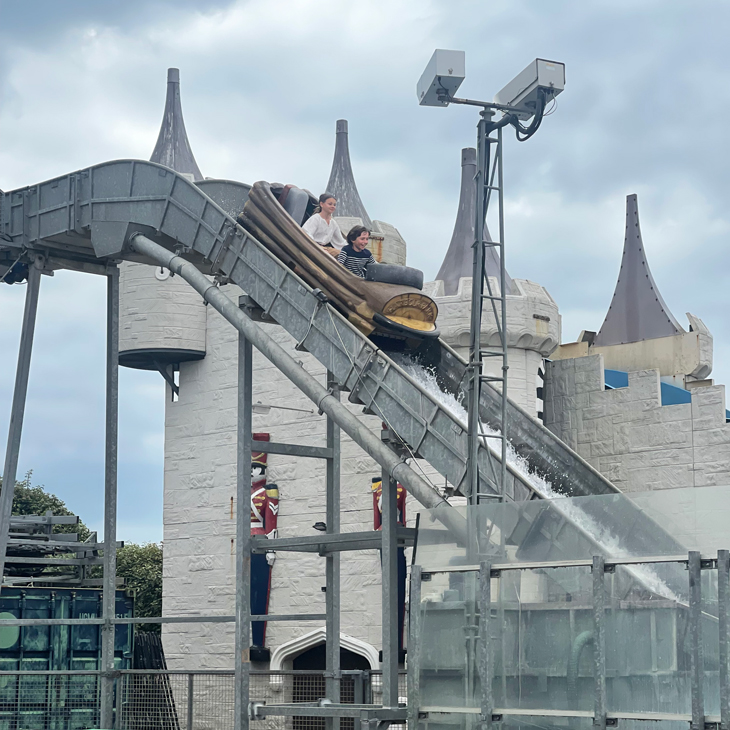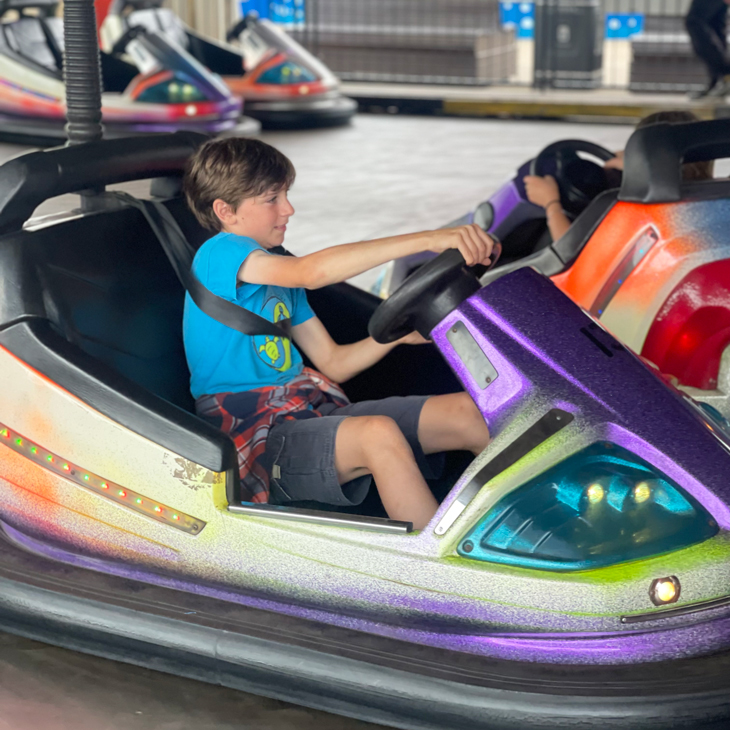 Year 6 enjoyed a day of fun and frolicking at Littlehampton Beach to end a hardworking year! The children headed off under a somewhat cloudy sky but, undaunted and in true Year 6 style, they paddled, played cricket, ate ice cream and were even brave enough to hit the log flume. It has been a pleasure to guide these young people for two years, through lockdowns, pre-tests, interviews, Surface Go roll-outs and the normal day-to-day trials and tribulations of school life. They are tenacious, fun, hardworking and kind, and our trip to the seaside was an absolute pleasure.
Viv Liddell, Head of Year 6
Ferdinand Fun As Year 7 Take More Spanish Steps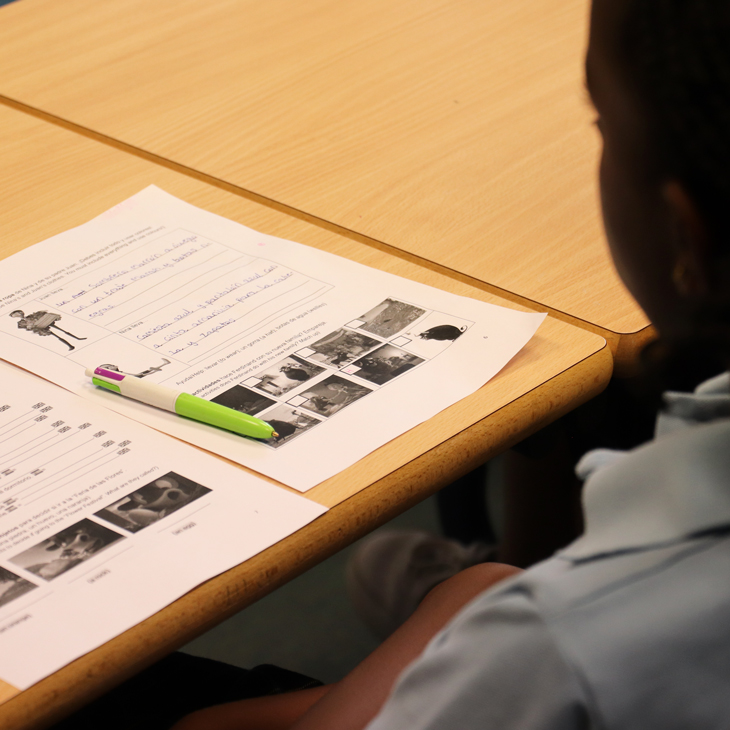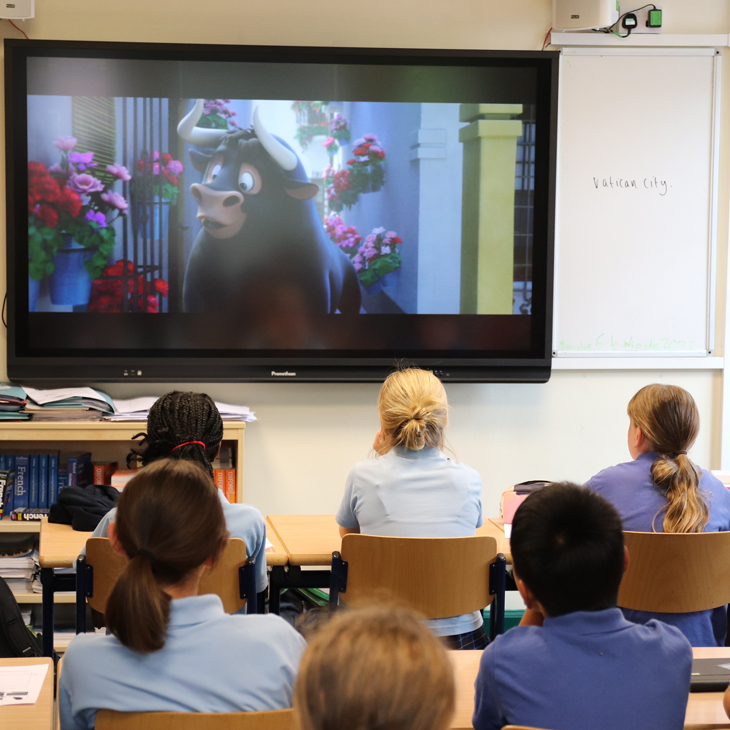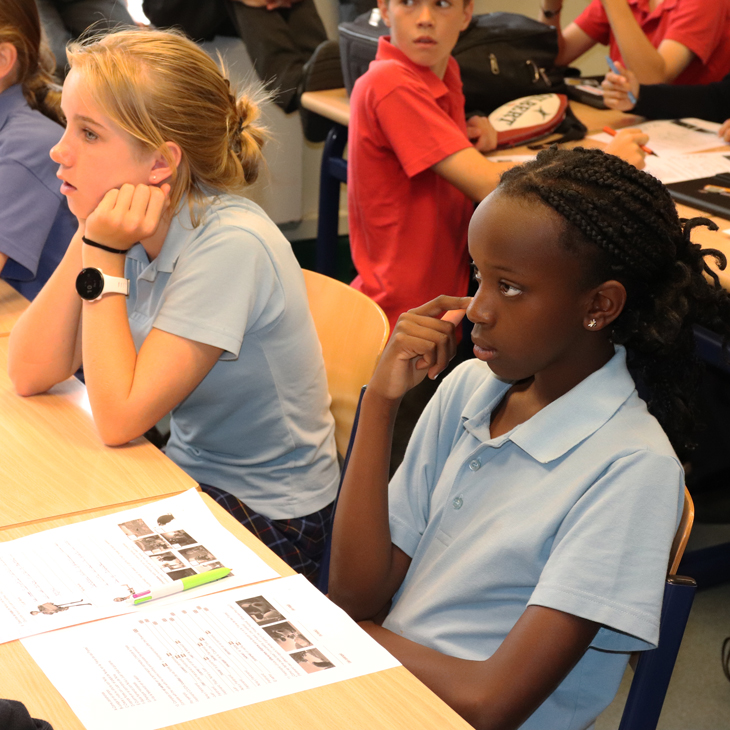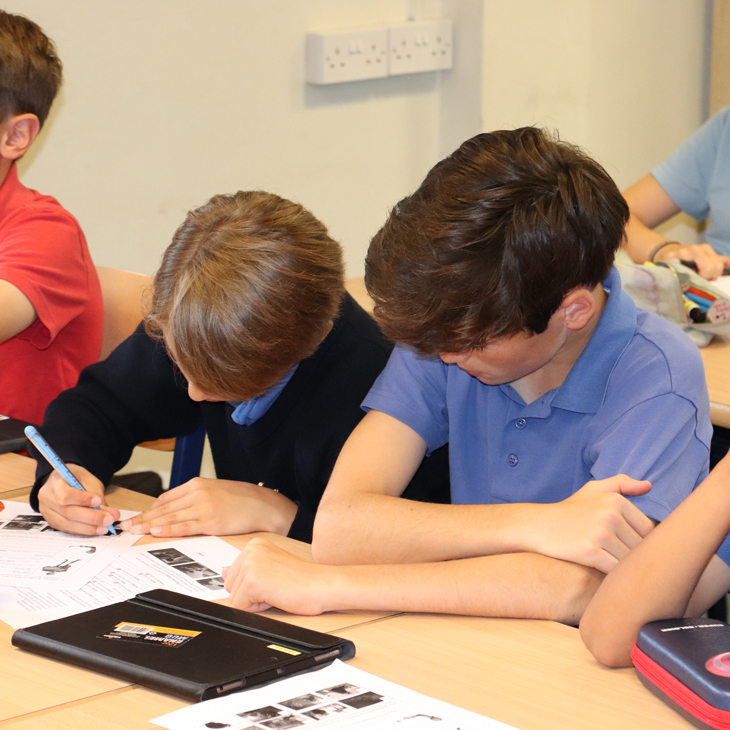 We have really enjoyed the cultural element of our learning in Year 7 this year; from Spanish rock songs to cooking up tapas, it has been a joy to introduce all of our Year 7 children to different areas of Spanish life. Most recently, our topic has been 'films' and while this is predominantly looking at how we talk about the sorts of film we like or do not like, or inviting a friend to the cinema, we have taken the opportunity in the last week of term to look at a film based on the Spanish bull-fighting scene. Ferdinand is a much-loved animation and we watched a good half of it, in Spanish of course, with a view to exploring the rest next year. The film is set in Franco's Spain – another interesting era that we may well take some time to delve into next year too. It's a popular time in which to set Spanish films as it offers so much to explore and this seems like a fitting end to what has been a fun topic. Mrs Muñoz Garcia and I have thoroughly enjoyed teaching Year 7 this year and look forward to guiding them through their final year of languages at Highfield from September. In the meantime, felices vacaciones a todos!
Jo Longshaw, Head of Modern Foreign Languages
Dreams Come True As Year 8 Stars Of Joseph Shine Bright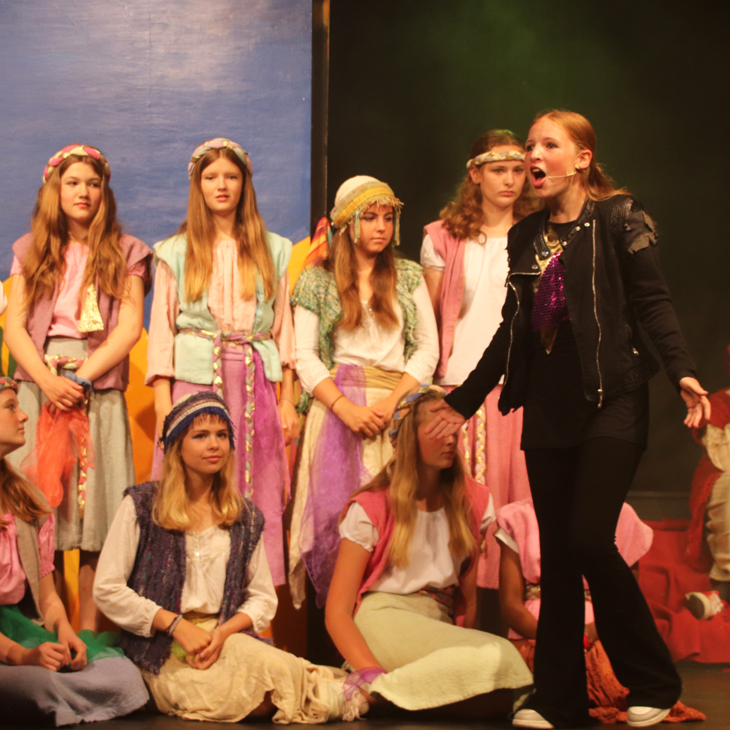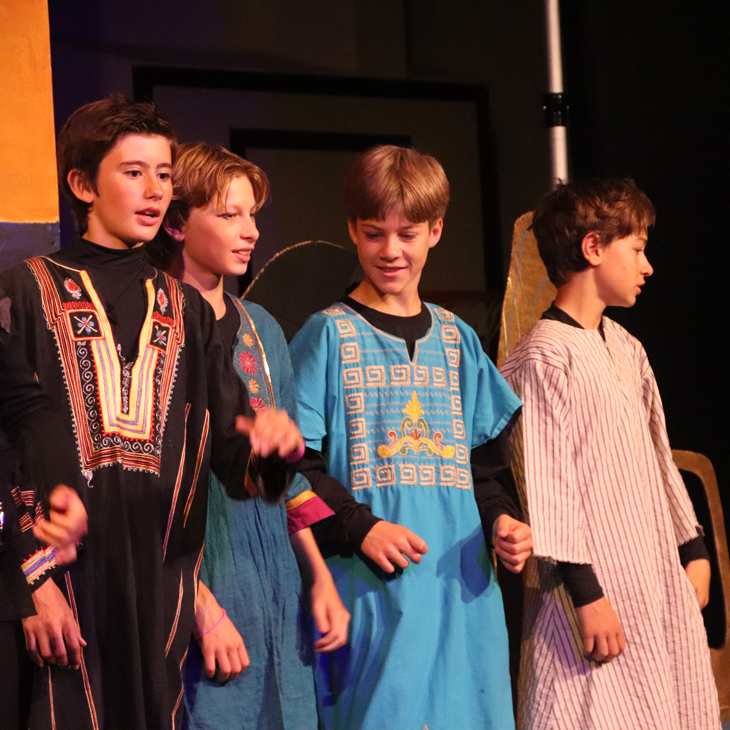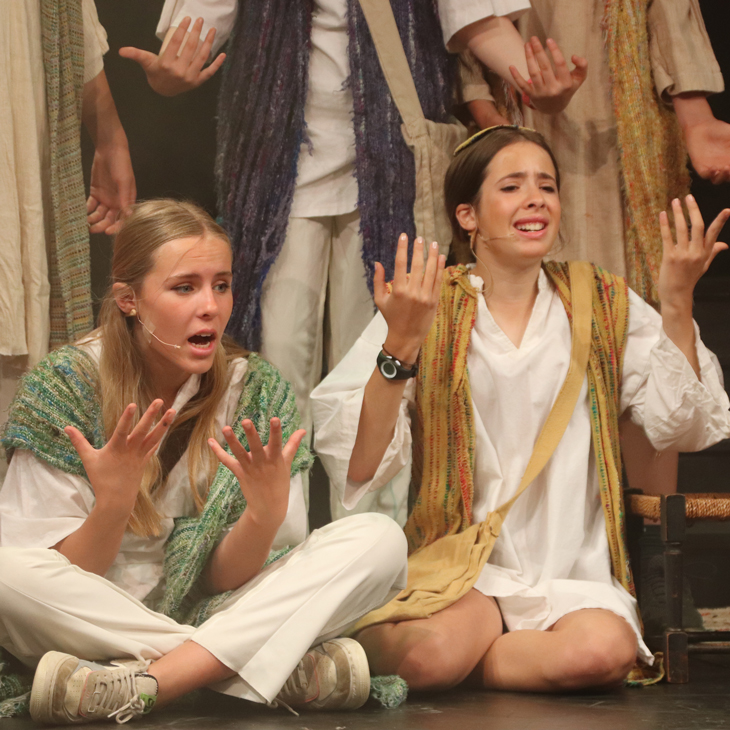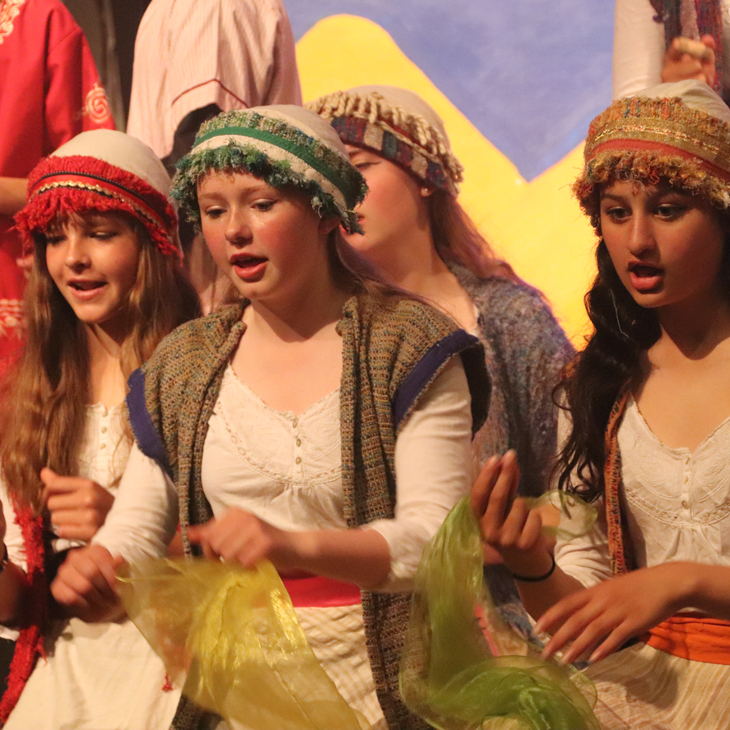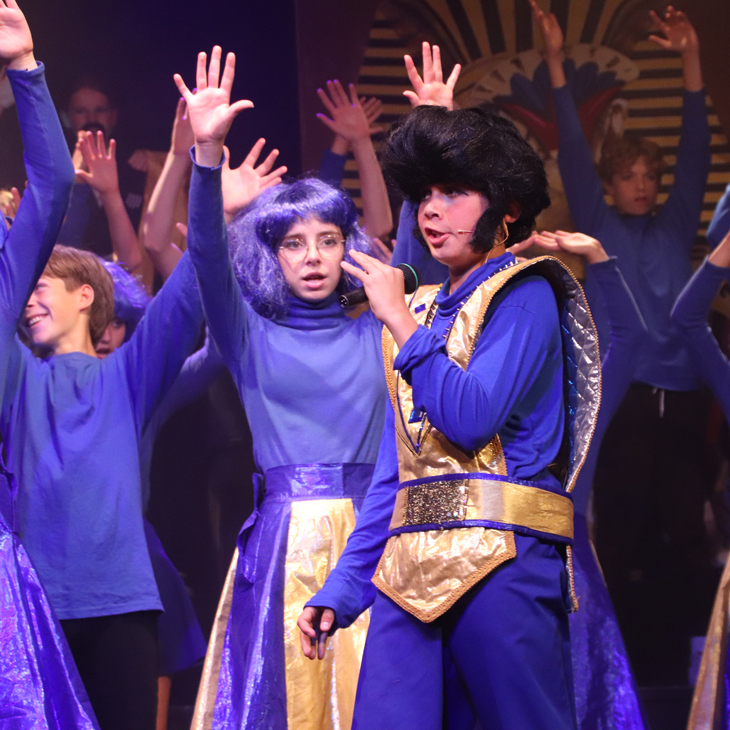 After two weeks of solid rehearsals, the time came this week for the spotlight to shine on this incredible Year 8 cast of Joseph and The Amazing Technicolor Dreamcoat and, wow, did it shine! The Year 8 children excelled over four performances this week – one to their fellow Highfieldians, one to children in Brookham and two performances to more than 300 very proud parents. There were so many magical moments and their energy and enthusiasm was uncontainable throughout! From the jealous brothers and their distraught father, the eloquent Potiphars, the electric Egyptian wives and the gritty men of the desert to the mysterious Ishmaelites and their loyal camel, the fellow inmates of the Butler and Baker, the Las Vegas Pharoah, the magical narrators and the dreamer Joseph, absolutely everyone gave their all to telling this fun and vibrant story. Everyone was absolutely outstanding and it has been a magical way to end their Highfield journey. I hope, like Joseph, they fulfil all they have ever dreamed of in whatever may lie ahead.
Sarah Baird, Head of Drama