Full Of Festive Spirit
9th December 2022
Festive Fever Sweeps Through The Nursery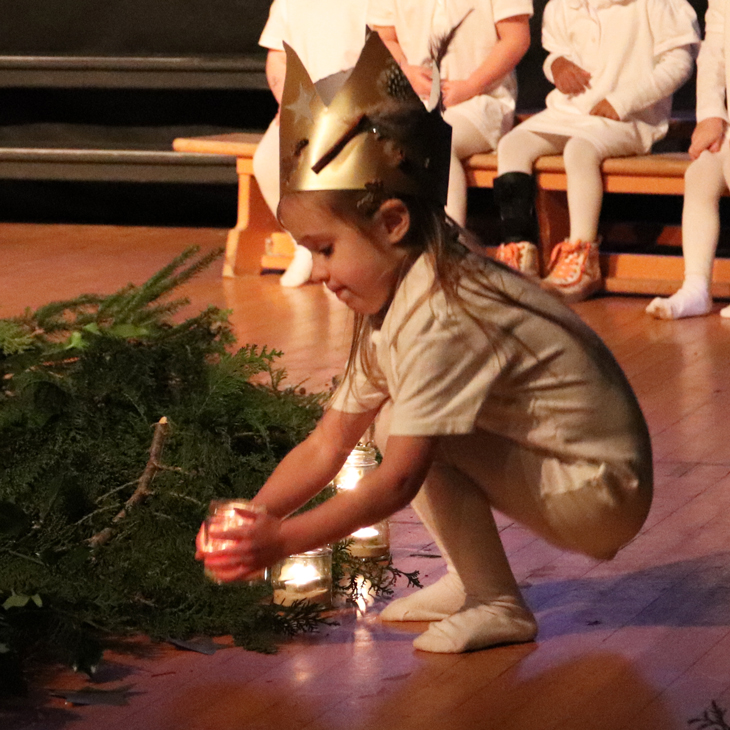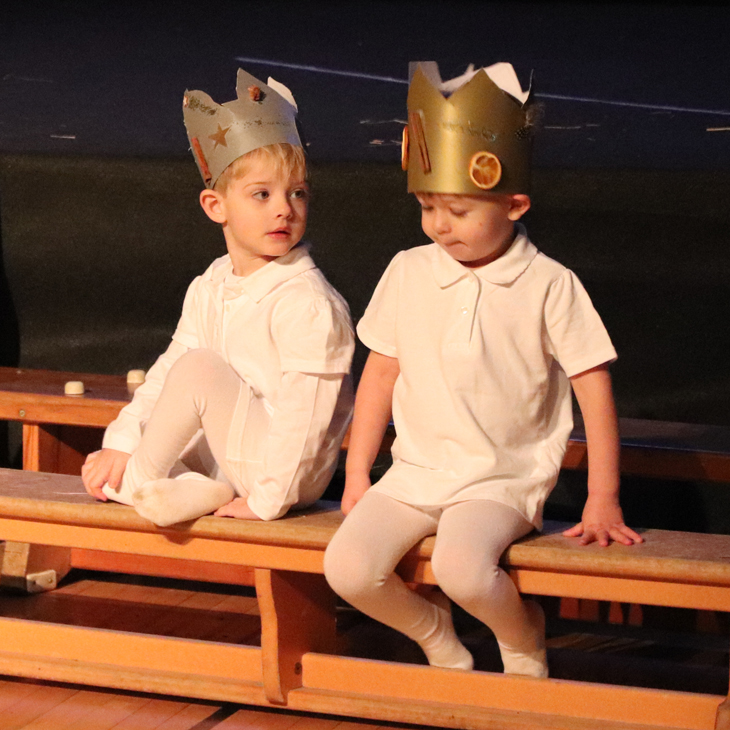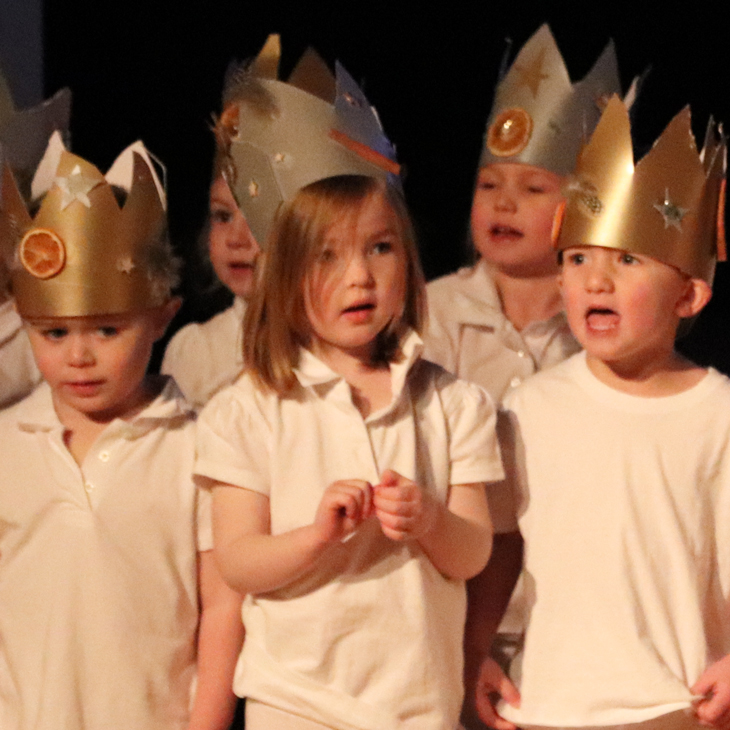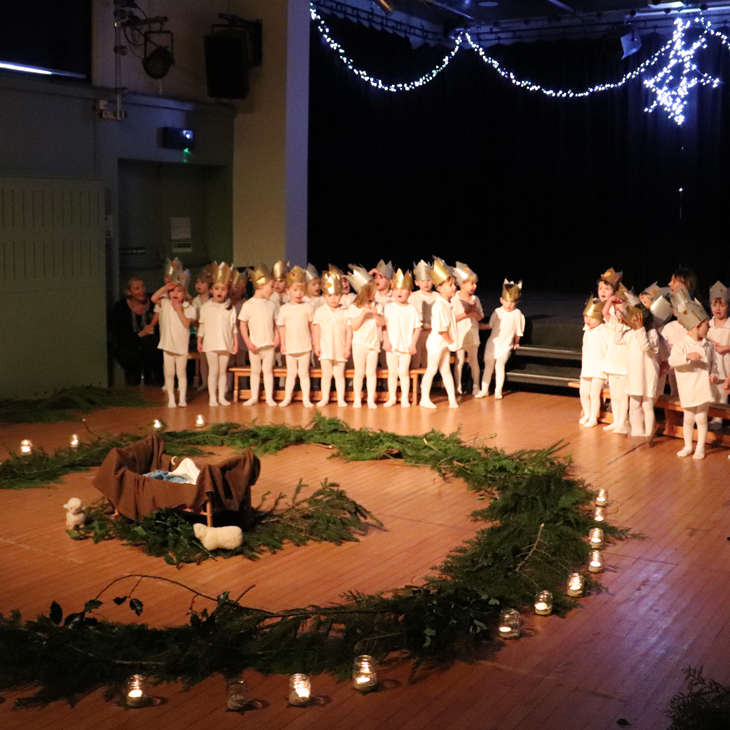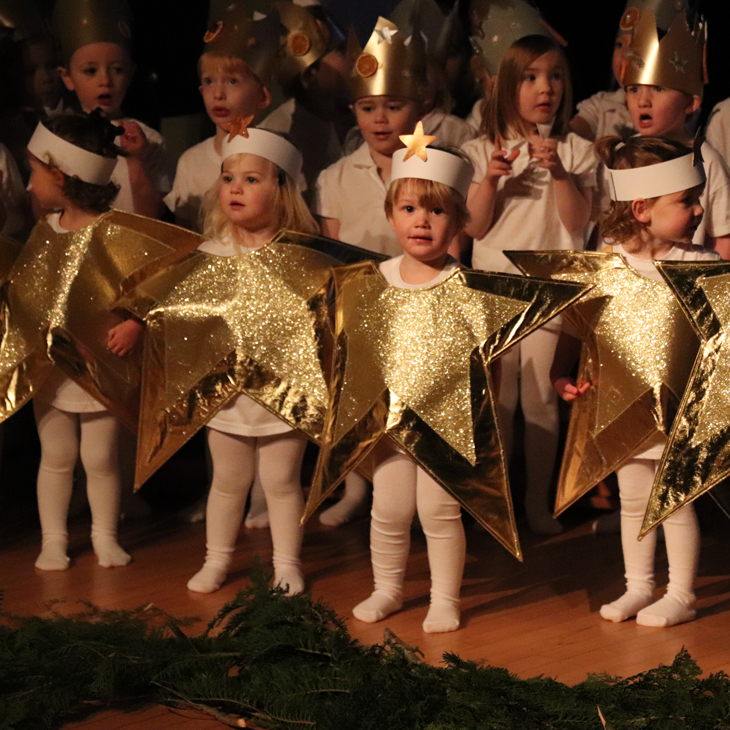 Christmas has well and truly arrived in the Nursery! From decorating the tree and making Christmas cards to baking festive goodies and having fun with myriad different Christmas crafts, the children have been incredibly enthusiastic about joining in with all the festive activities. Some were even dressed as elves! The Nursery children also sang their hearts out during their Christmas performance in front of their proud parents and grandparents. Dressed head to toe in white with beautiful, handmade rustic crowns, the children carefully carried precious candles in jars which twinkled in the dark. The candles were carefully placed around lovely green foliage peppered with bright red holly berries, which looked so beautiful in the low light, while the children sang their well-rehearsed songs to their watching families. With Mr Moo's expert accompaniment on the piano, the atmosphere was positively magical and the Christmas spirit was well and truly alive and well!
Kerry Chapman, Nursery Class Teacher
Reception Stars Shine On Nativity Stage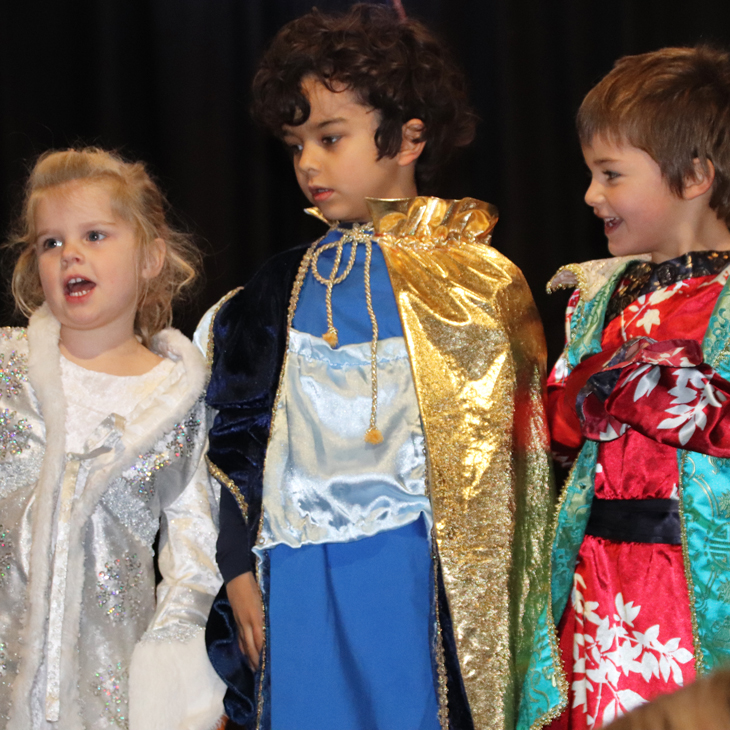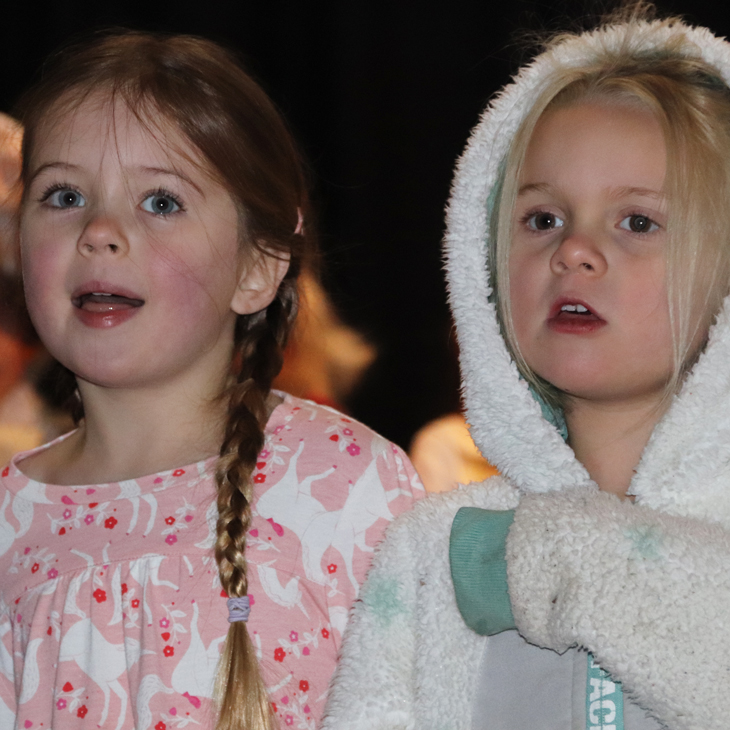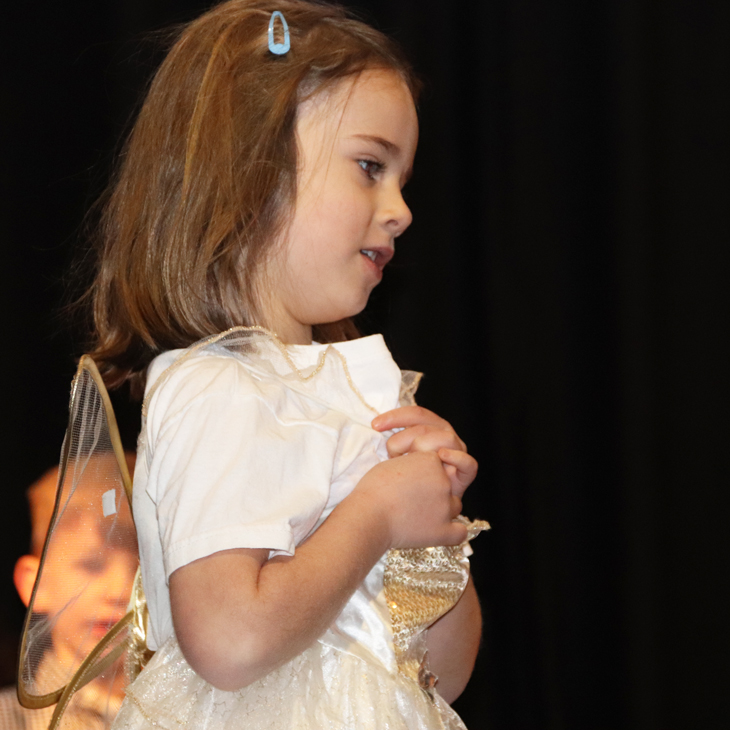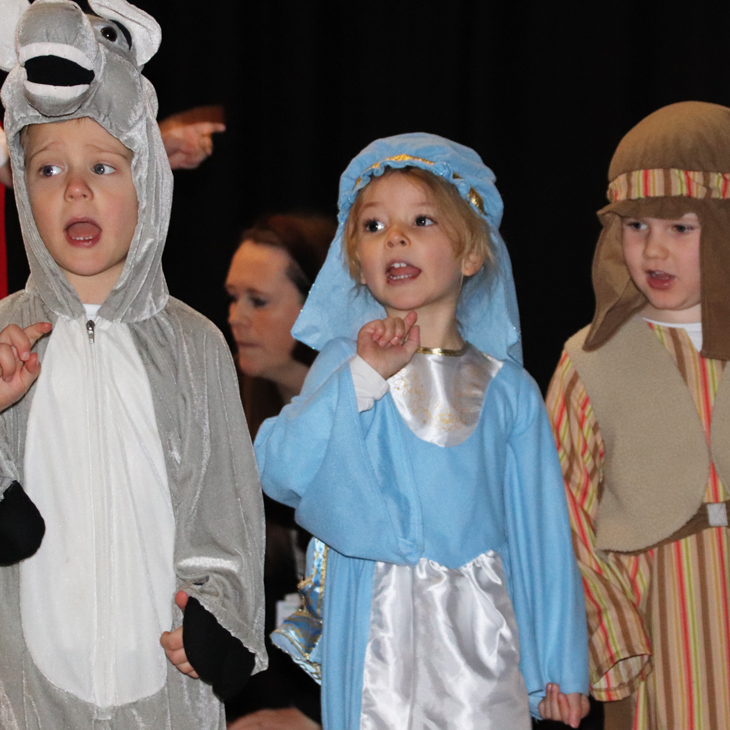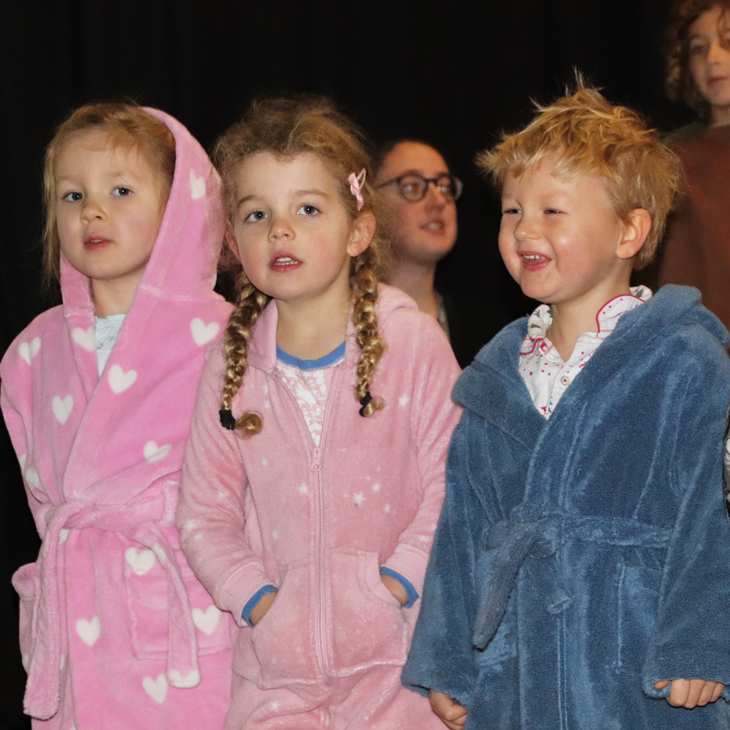 In Reception, the children have been learning all about the wonderful Nativity story; culminating in a beautiful adaptation on the stage in front of proud parents and teachers. The children used the Nativity as an opportunity to explore how other people around the world celebrate Christmas. They became completely engrossed in the story and loved taking part in classroom discussions. Ahead of the stage performance in the theatre, all the children in Reception have worked tirelessly over the past few weeks; learning their lines, singing with loud voices, and doing everything with a big smile on their faces. And it paid handsome dividends as we felt immensely proud of the children as they put on a wonderful festive performance on Friday morning. The children's eyes twinkled as their parents clapped and cheered at their outstanding efforts. A huge 'thank you' to all the willing Reception team who supported the children throughout the performance.
Hannah Feery, Reception Class Teacher
Imaginative Year 1 Clearly Made Of The 'Write' Stuff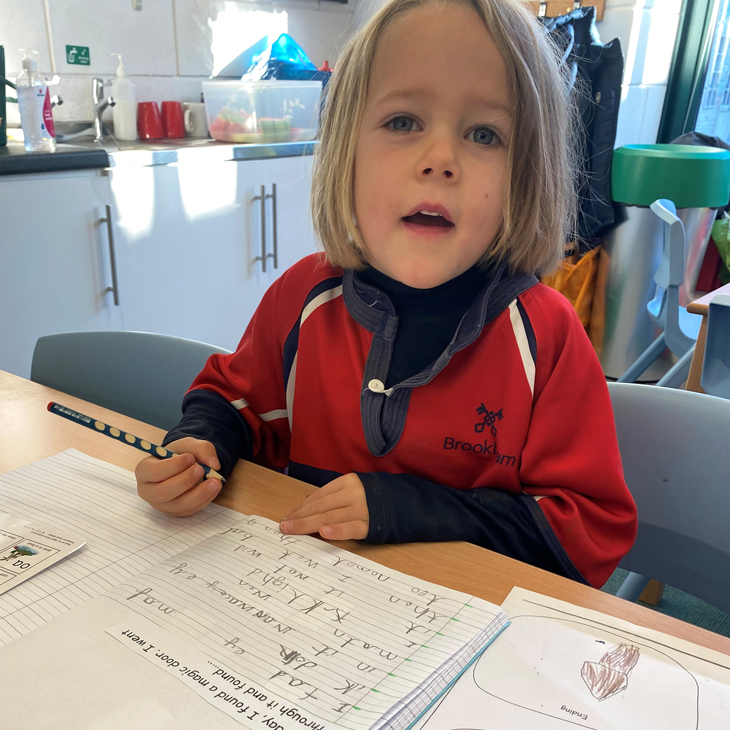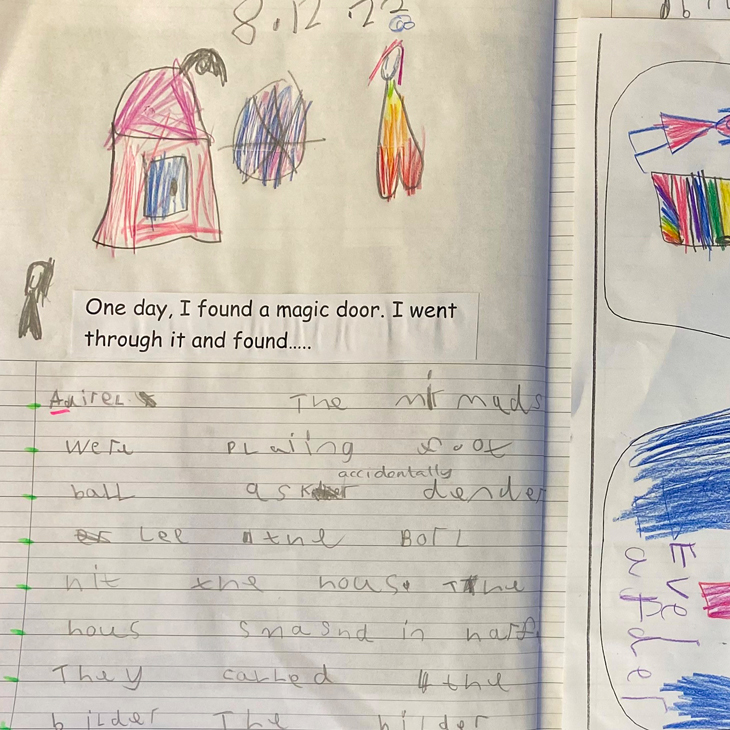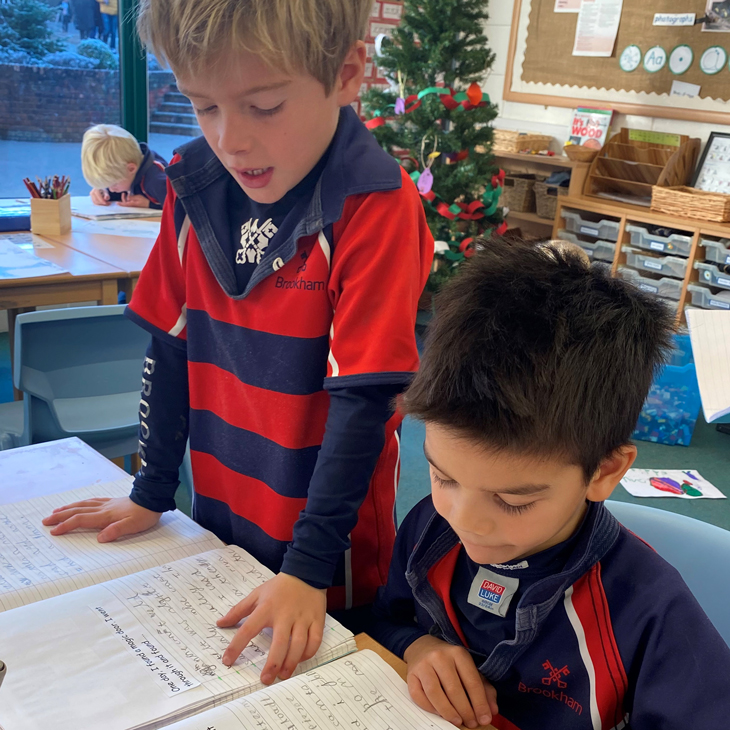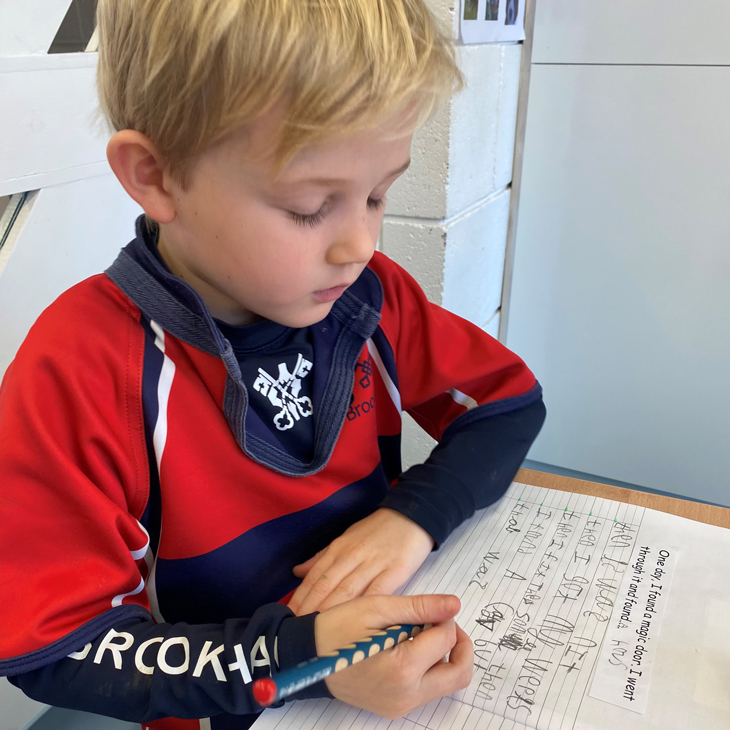 Year 1 were this week set a creative and inspiring challenge – to enter a national writing competition set by Young Writers, a group which has promoted poetry and creative writing within schools and poetry competitions for the past 31 years. The Magic Door was a lovely, open-ended title which inspired the pupils and sparked their imaginations, really enabling the children to celebrate their individuality. The story could be set anywhere; at a World Cup football match, in Lego City, under the sea with Ariel, or perhaps on a pirate ship with Captain Hook. Endless worlds of wonder awaited the eager children's imaginations. The realisation that their hard work could be published encouraged the children to produce wonderful pieces of writing. Careful picture plans were drawn up, interesting vocabulary was brainstormed, and the final draft was carefully checked for punctuation. As the children read their stories to their friends, totally absorbed in their activity, it was delightful to see how proud they were of their work, as were the teachers. We are keeping our fingers crossed that we may be one of the schools chosen for the best overall set of entries, or perhaps lucky enough to have a few stories published.
Kerri Wilkes, Head of Year 1
Year 2 Are Good Sports On And Off The Pitch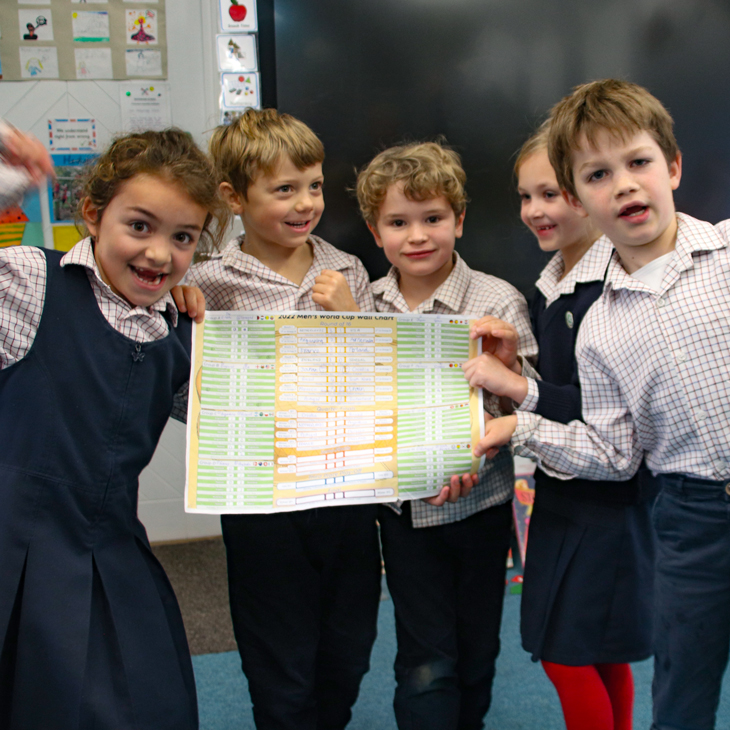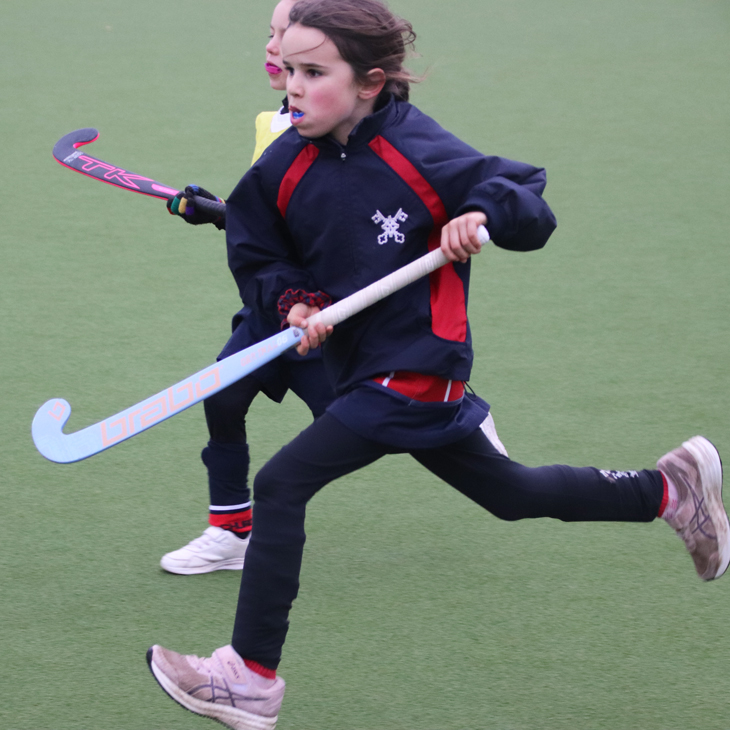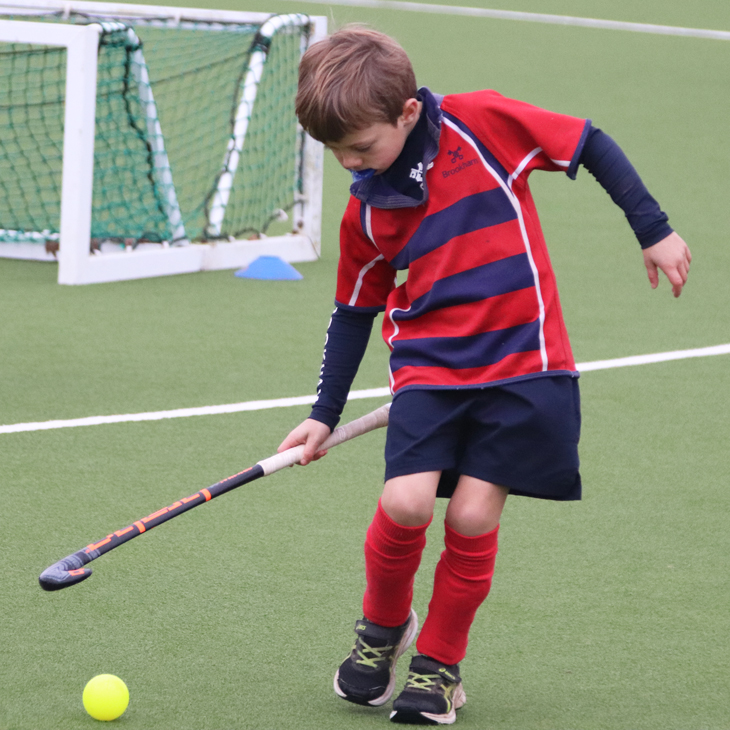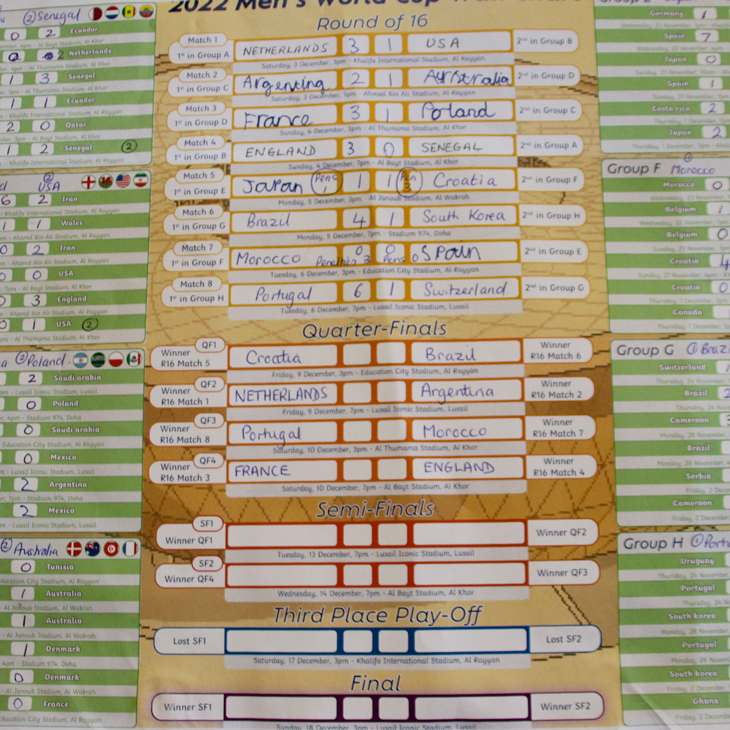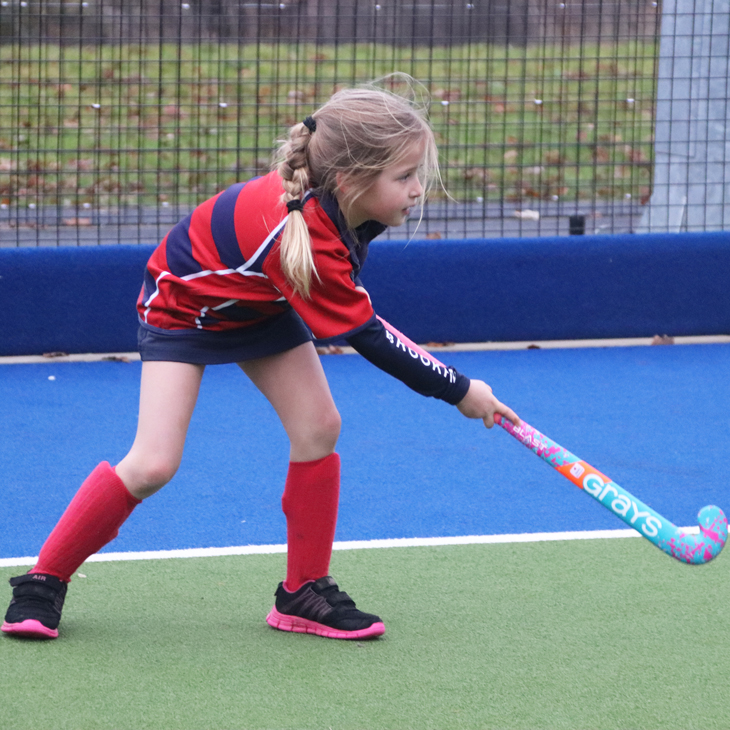 Excitement filled the air as Year 2 enthusiastically bounced into their classes on Monday morning. It was abundantly clear from the outset and the buzz that they had only one thing on their mind – hosting Churcher's College in their inaugural hockey tournament. However, as always, the children had vital learning to undertake and important tasks to accomplish and achieve first. Yet it was intriguing how many discussions in geometry led straight back to the most topical sporting events of the day…first the hockey and then England's significant 3-0 win over Senegal in the World Cup in Qatar.
Always keen to develop cross-curricular learning opportunities through such important events, both classes enthusiastically updated their wall charts to plot England's success and progress to the quarter-finals. The children have had to keep a beady eye on all of the scores to determine which teams would progress as winners and runners-up in the group stages of the competition. And they now know the formula: three points for a win, one point for a draw and no points for a defeat. Sports-based learning continued in geometry. Spheres – globes, hockey balls and footballs; rectangles – hockey pitch and penalty area in football; circles – centre circle in football and netball; semi-circles – shooting areas in hockey and netball; and right angles were identified where the touch line meets the goal line. When Monday's sunny but chilly afternoon finally arrived, all of the Year 2 children surpassed our highest expectations. They collaborated brilliantly within their teams, showed resilience against a good standard of opposition, and demonstrated the silky skills that they have acquired from their games lessons and in hockey club this term. The children entertained the superbly supportive spectators with a wealth of short but thrilling matches filled with attacking hockey, resolute defending and, most of all, exceptional sportsmanship and fun. Well done, Year 2!
Shirley Jervis, Year 2 Class Teacher
Year 3 Book In For Exciting Visit To Library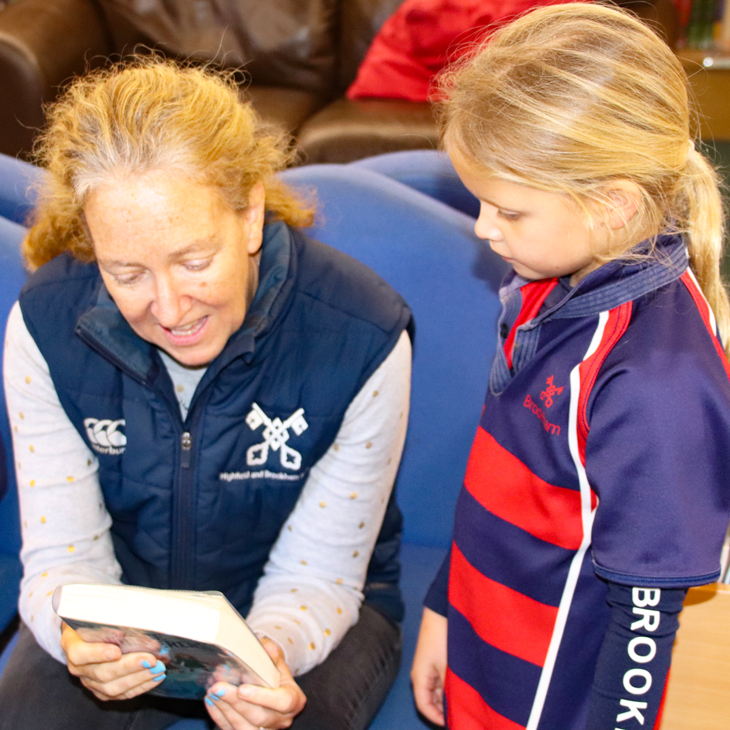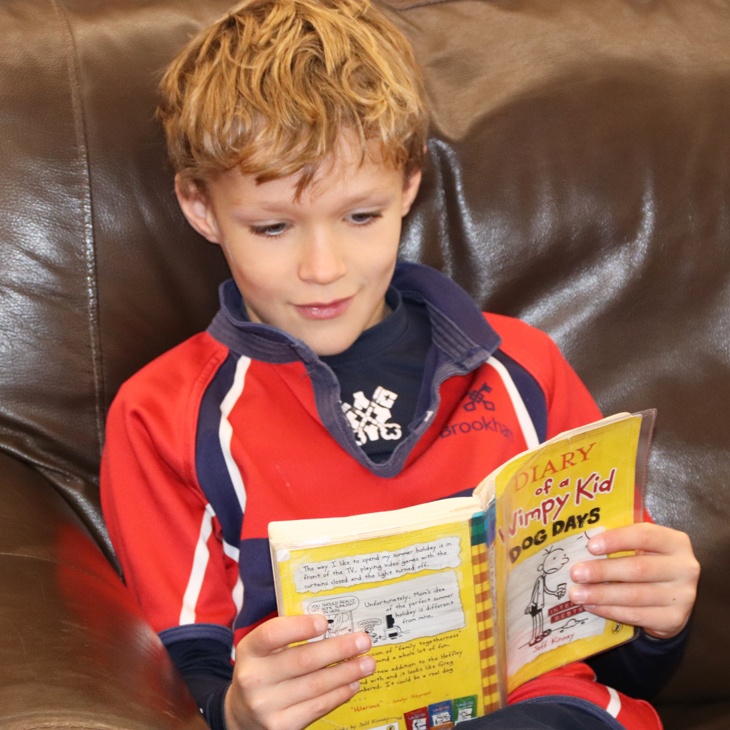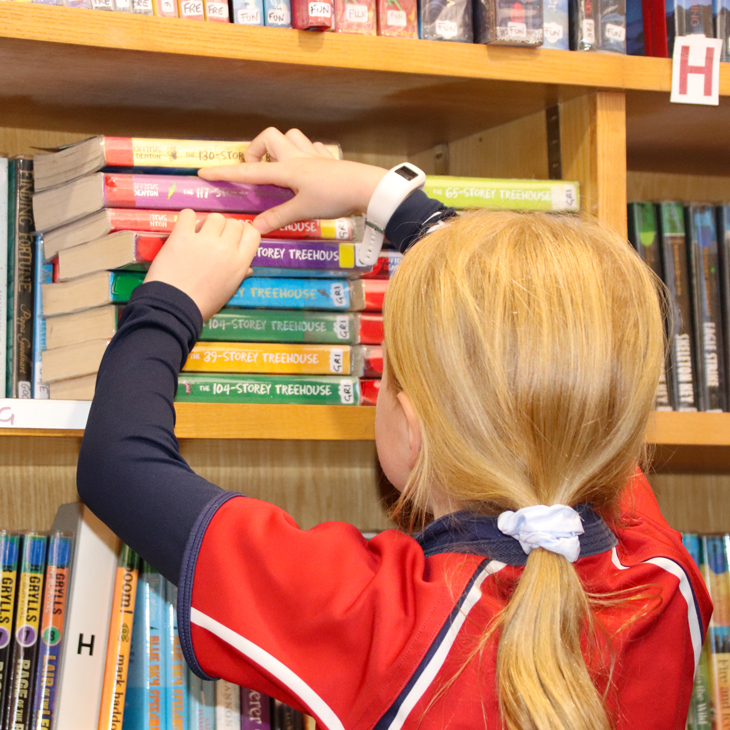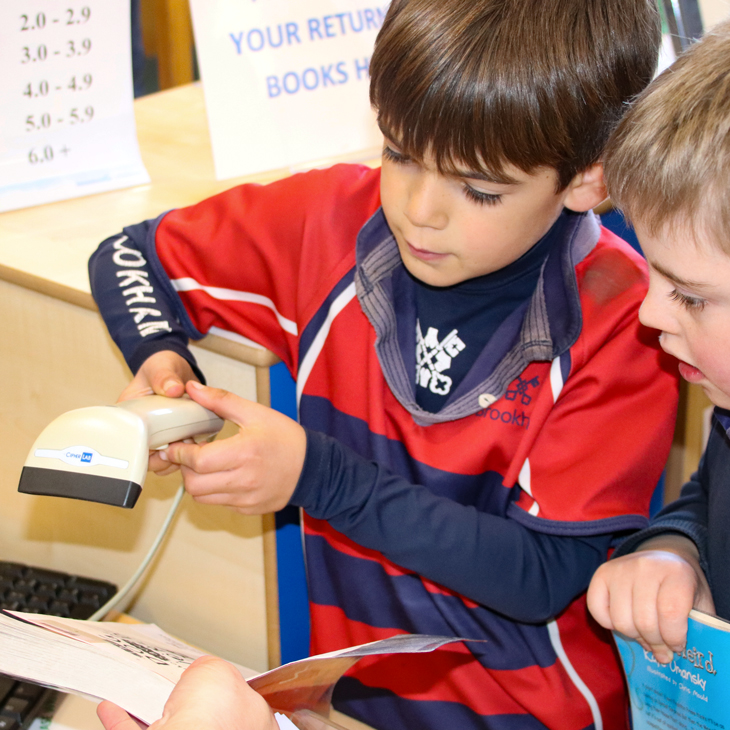 Year 3 were treated to a session in the Highfield library this week where they met the librarian, Dr Whitfield, who explained how the books were organised. With a wealth of literature knowledge, she was able to make recommendations based on current reading and interest. After being shown how to independently borrow a book, the children were then able to search for their favourite author, using and applying their dictionary skills to pick out a book. During the session, the children clearly enjoyed the calm sense of space and inviting cushions to sit on while they dipped into the many exciting reads. It was evident that the children were enjoying reading for pleasure; a key factor in personal development and academic attainment. With a number of children finding it hard to put their books down, it has inspired them to read more and get the next book in the series. With two more classes having their sessions next week, it has stimulated much book talk in the corridors and on the playground.
Henrietta Platt, Head of Year 3
D-Day And Dancing As Year 4 End Their Wartime Odyssey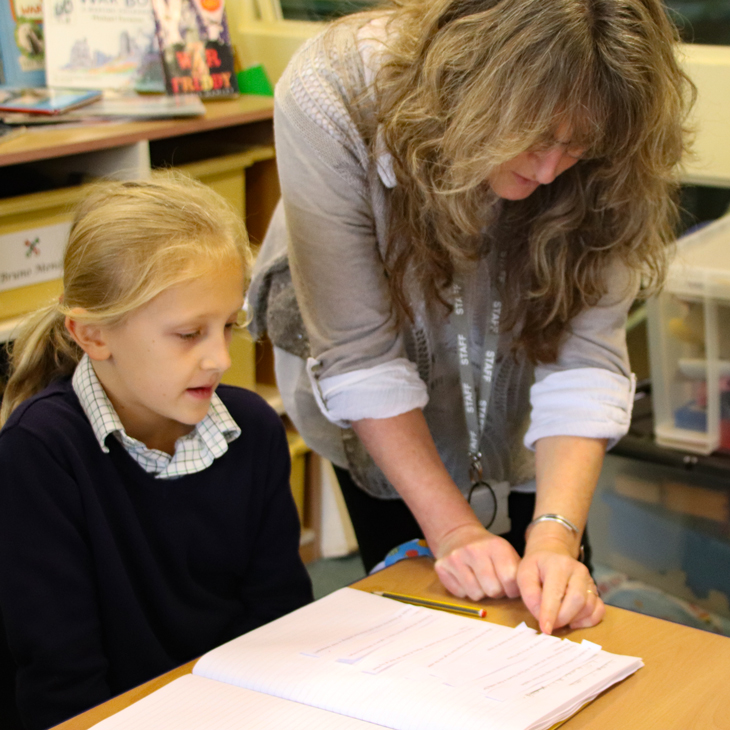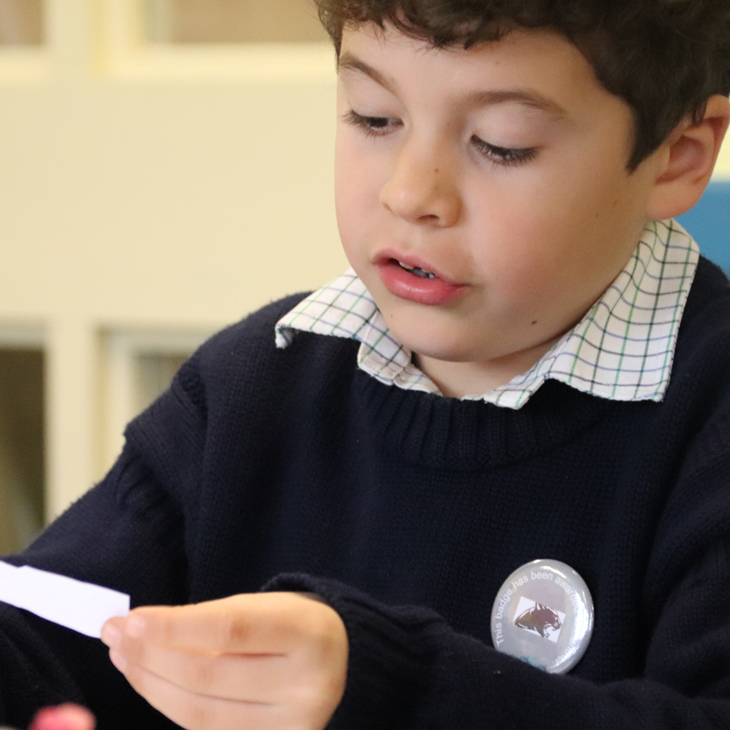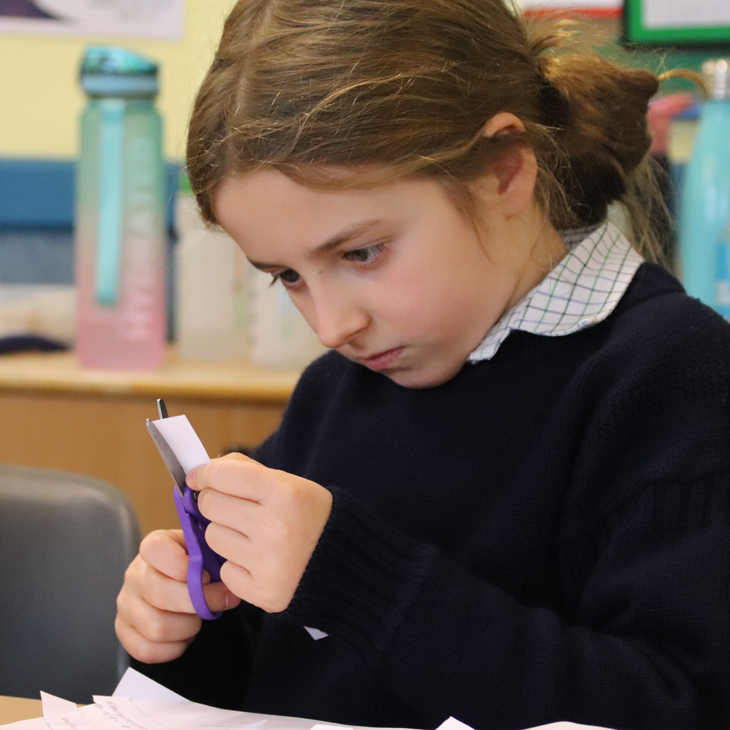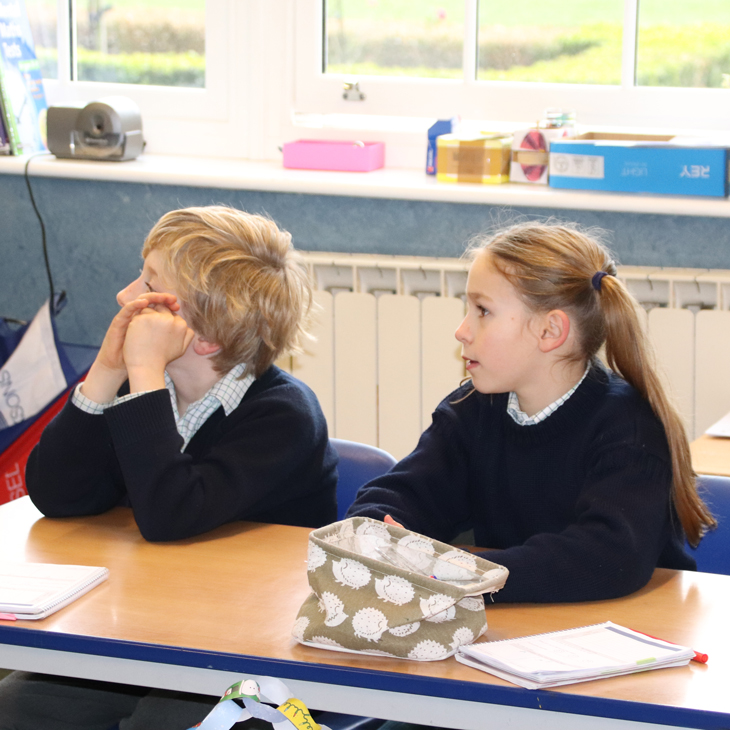 Year 4 this week completed their fascinating topic on the Second World War. The children have shown endless enthusiasm on this subject; learning about everything from rationing and the home front to the Battle of Britain and the evacuation from the beaches of Dunkirk. This week, Year 4 considered D-Day and stepped back in time to look at the Normandy landings of June 6, 1944, when the Allied troops bravely invaded German-held France. The children discussed the events of D-Day and the ways in which this was a huge turning point in the war. They then worked collaboratively to sequence the main events and share their understanding of a critical time in history. Fittingly, on Saturday, to mark the end of such an incredible topic, Year 4 will be celebrating VE Day, which signalled the end of the war in Europe; a 'street party', complete with bunting and dancing, are due to be the order of the day!
Rosie Dachtler, Year 4 Class Teacher
Creative Year 5 Boxing Clever In DT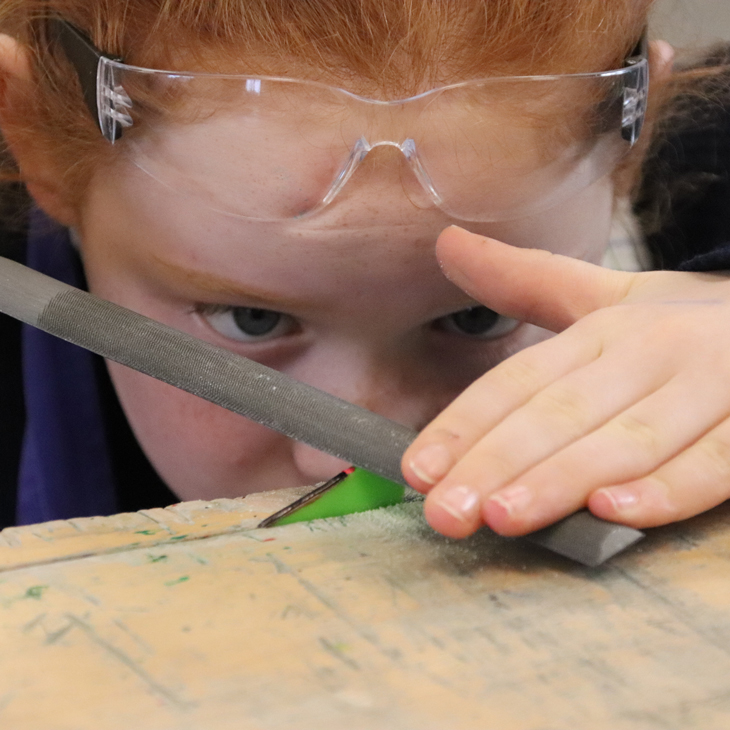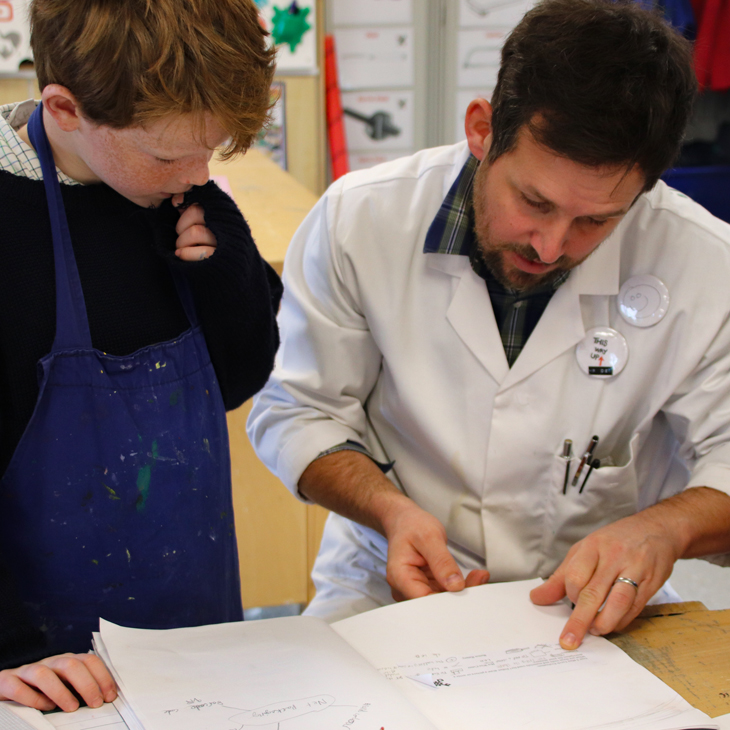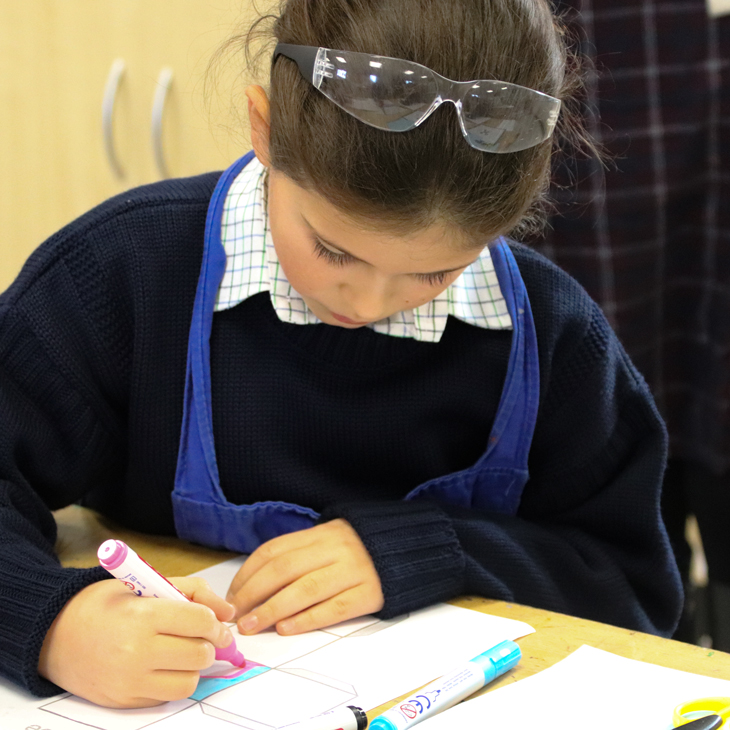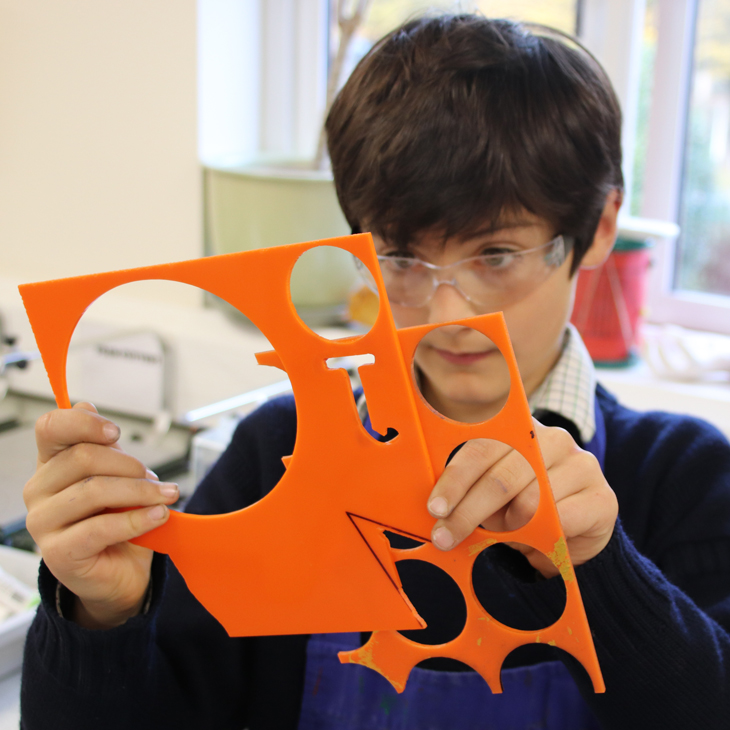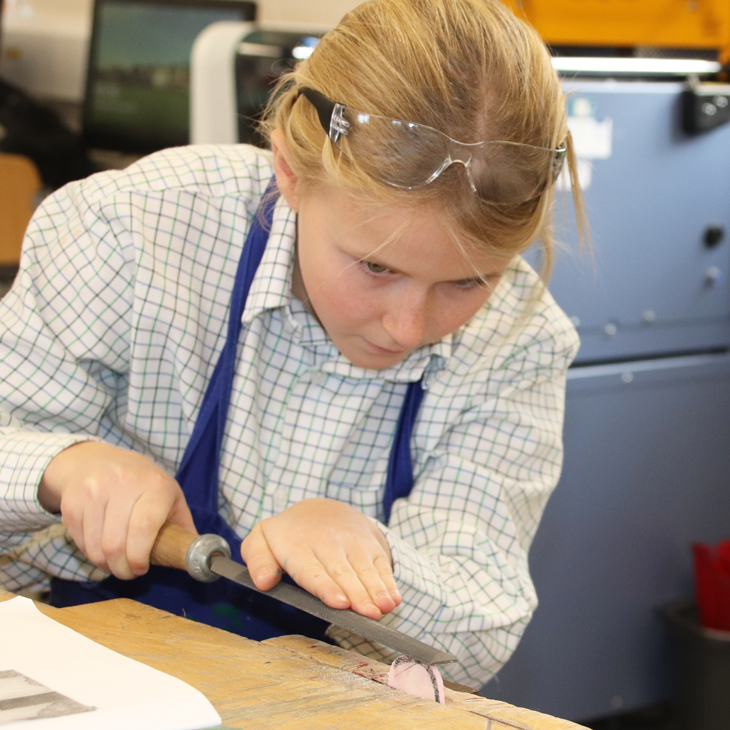 Year 5 have been exploring the concept of net box packaging in DT. A net box is a flat, two-dimensional shape which contains score lines and when is folded and glued together forms a three-dimensional shape. Net boxes are often used for packaging items such as orange cartons, point of sale display units and tissue boxes but in this instance will contain pocket torches made by the children as part of their project on the BFG and base electronics. The children used scroll saws and coping saws to cut out their wooden torch shapes and a hot wire cutter to shape their foam.
Jamie Dew, Head of DT
Red-Hot Year 6 Rugby Teams Turn Up The Heat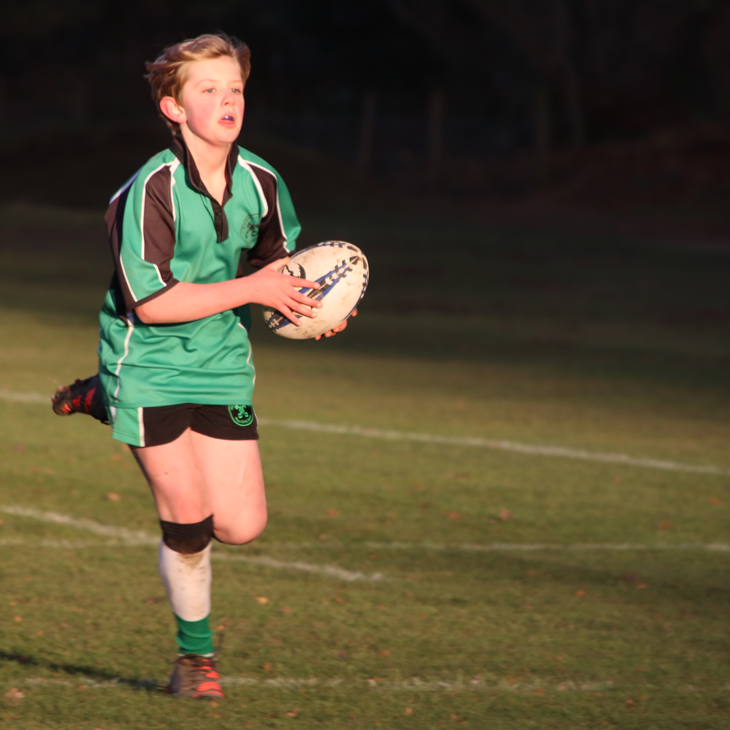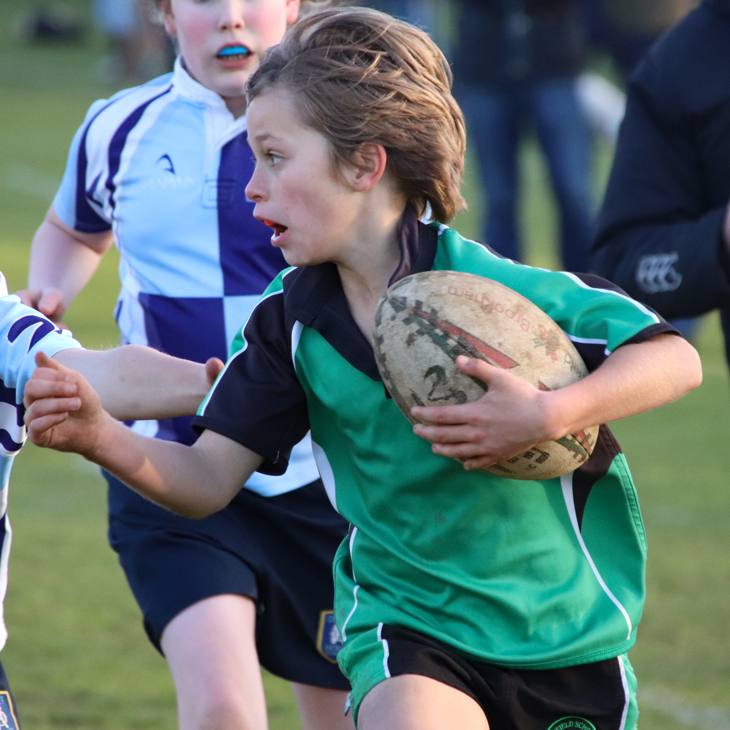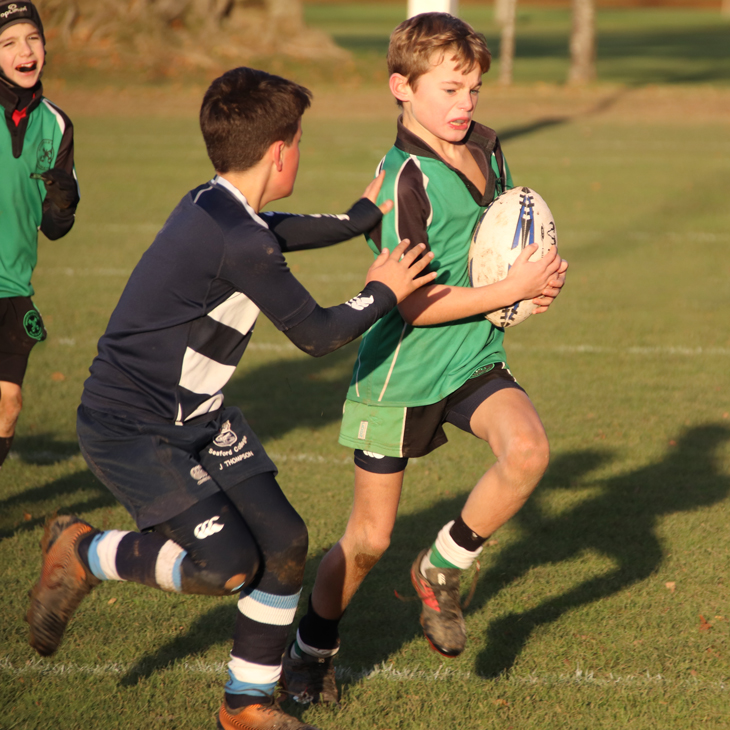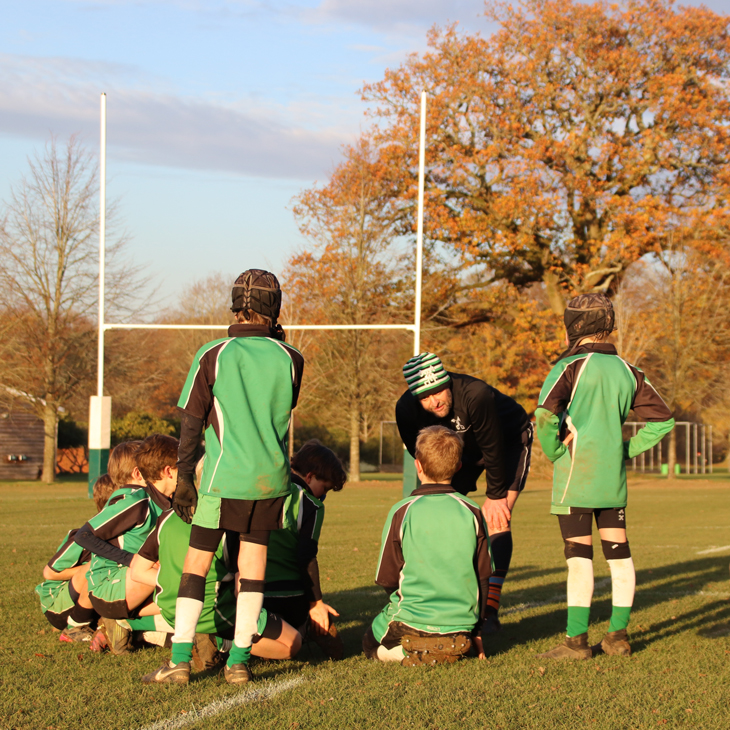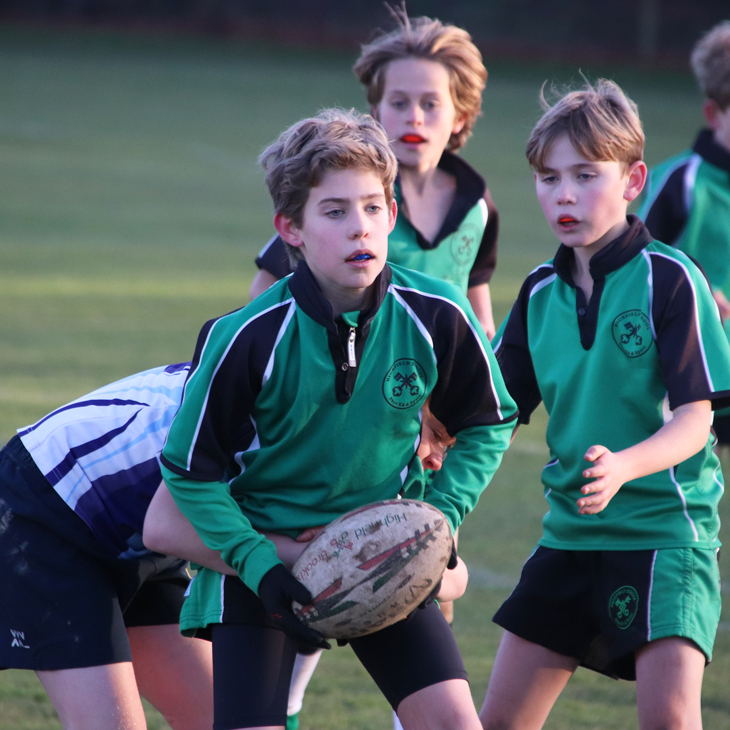 With the sun slowly setting in the distance, the eager U11A boys' rugby team took to the beautifully marked out pitch for a tussle with their visitors from Seaford. With the game less than two minutes old, Highfield broke through the Seaford defence to score a try in the corner, but Seaford responded in kind from the restart to level the scores before going ahead moments later. Down a try and starting to miss tackles, Highfield needed to quickly get a grip on the game, which they duly did with their ruck and line speed proving too much for their East Sussex visitors, who had to go down to seven players midway through the first half. In addition, Highfield's handling and support running were superb and by half time the boys had raced into a 30-10 lead. Highfield rotated their playing personnel in the second half, adopting a two points of contact rule which meant the boys had to move the ball twice once contact was made. This they did brilliantly, showing deft hands and forging great running lines. The boys are becoming more aware of the importance of support runners and how many players are needed at the break down. Highfield eventually ran out comfortable 65-20 winners with some of the best rugby they have played all season. Well done, boys.
Richard Dunn, U11A Boys' Rugby Coach
On a cold December afternoon, the U11 B team were gearing up for a triangular tournament against Dorset House and Seaford, eager to continue their winning streak. Up first was Seaford. Due to a shortage of players for the opposition, all the Highfield boys honourably offered to play a few minutes for the visitors, demonstrating great sportsmanship throughout. But this didn't detract from the competitive nature of the fixture and the game was played with the usual ferocity. Highfield took an early lead and the game progressed in the same ilk, with Highfield running out 35-5 winners. Next up were Dorset House, who were something of an unknown quantity, so the boys had to be ready for a battle. And they were. Darting runs and strong tackles from Ihor S, Nick A and Aurian G secured yet another win for the U11Bs, but Dorset House put up a good fight; ultimately going down 30-15. It was a great afternoon for the boys who can all be very proud of the skill and sportsmanship they showed throughout.
Fraser Murphy, U11B Boys' Rugby Coach
Year 7's Leisurely Look At French Grammar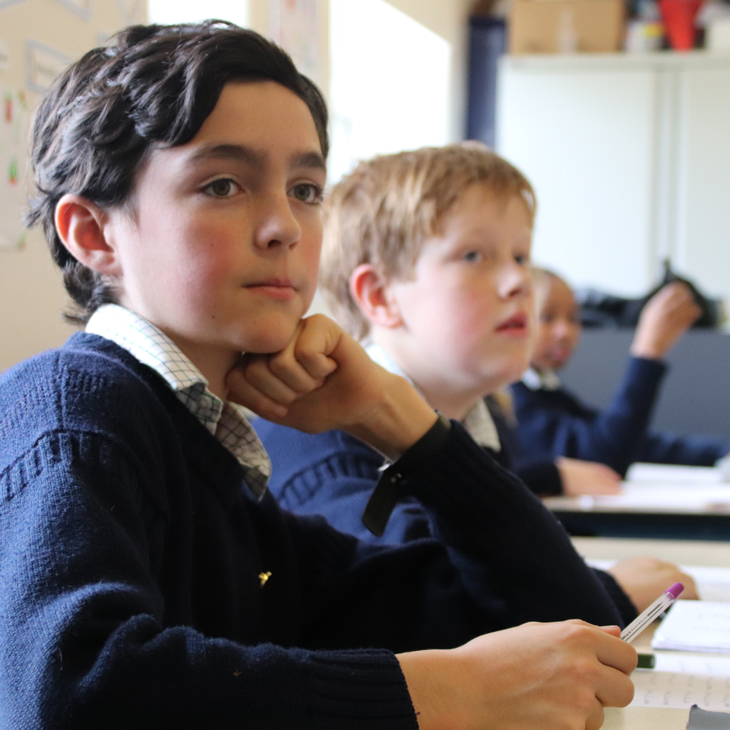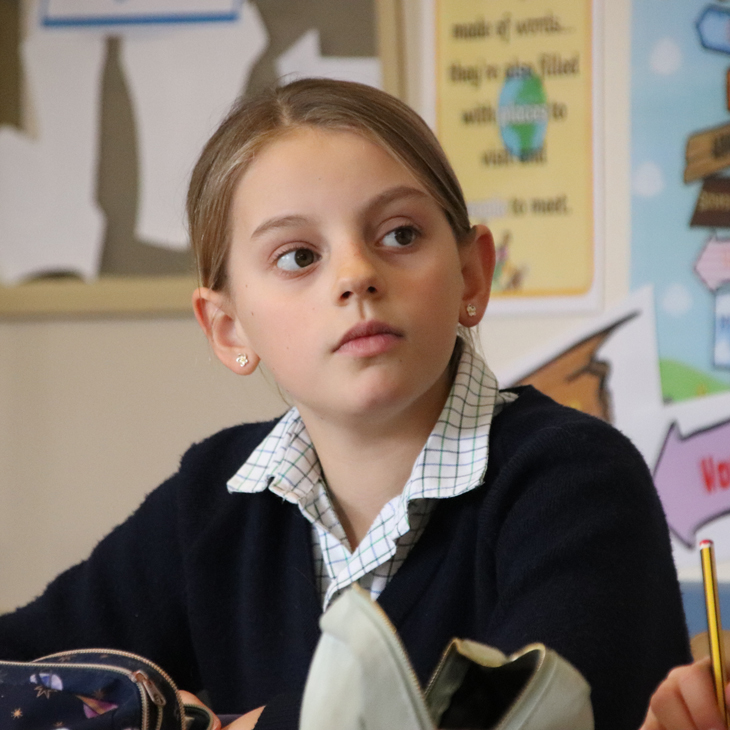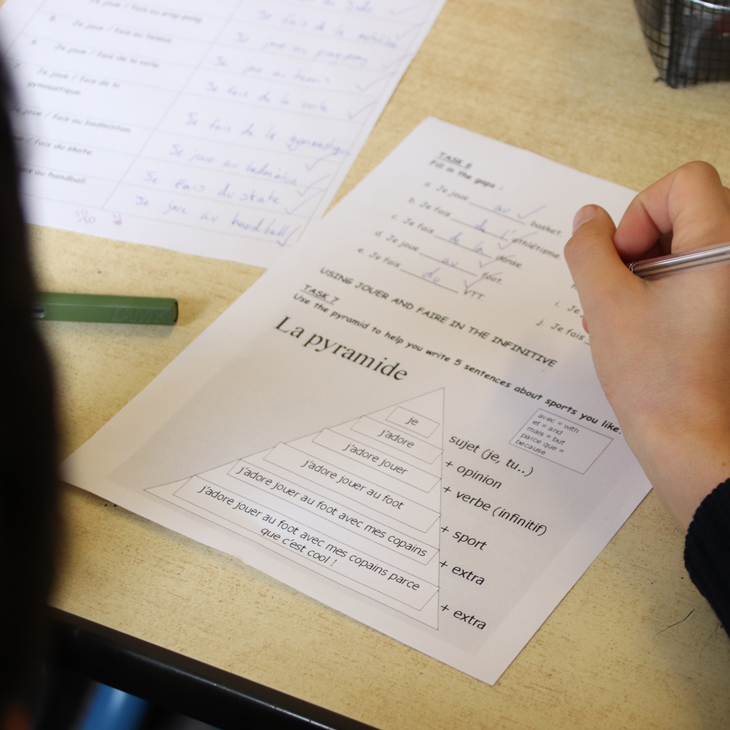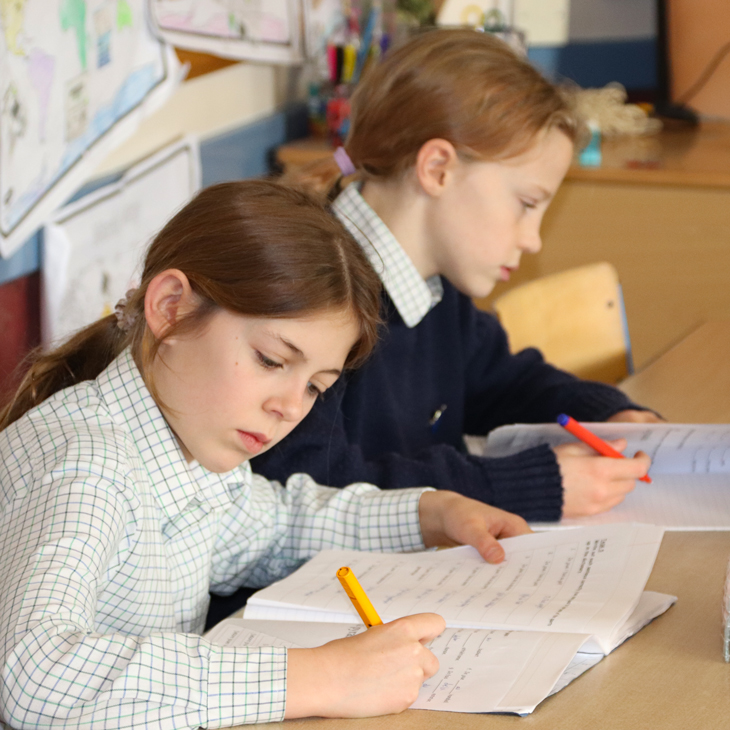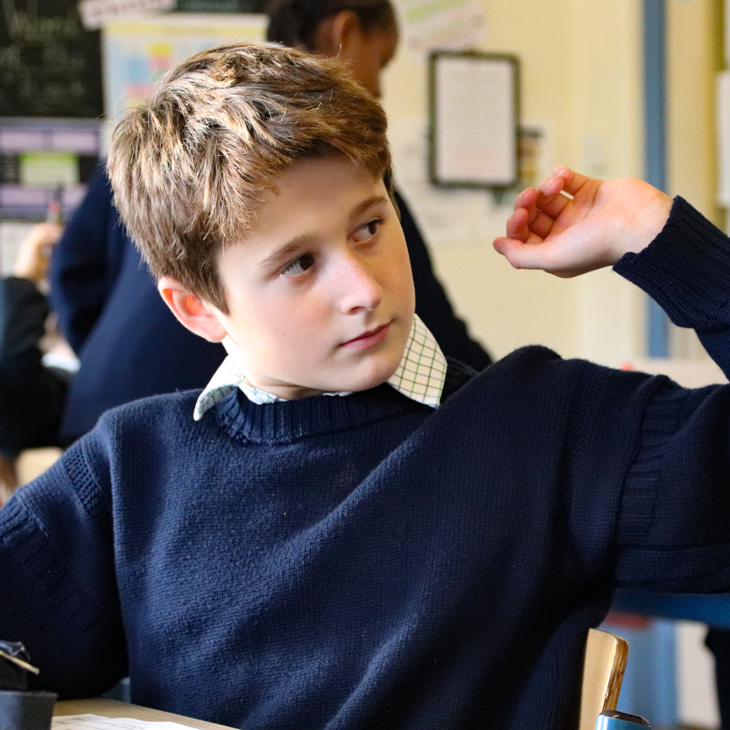 In French, Year 7 have been learning all about leisure activities. The children have been focusing on grammar and the use of different prepositions after the verbs 'jouer' and 'faire'. These prepositions can be a little tricky to remember but Year 7 quickly got to grips with the grammar after a few inventive language games. The children also enjoyed learning the relevant vocabulary for musical instruments and our English cognates – words which have the same linguistic derivation as others – have really helped with this. All the children have enjoyed talking about their different lesiure activities and asking each other about the different sports and musical instruments they play. There was quite a variety.
Melanie Barnett, Year 7 French Teacher
Artwork Gives Year 8 A Wonderful Sense Of Identity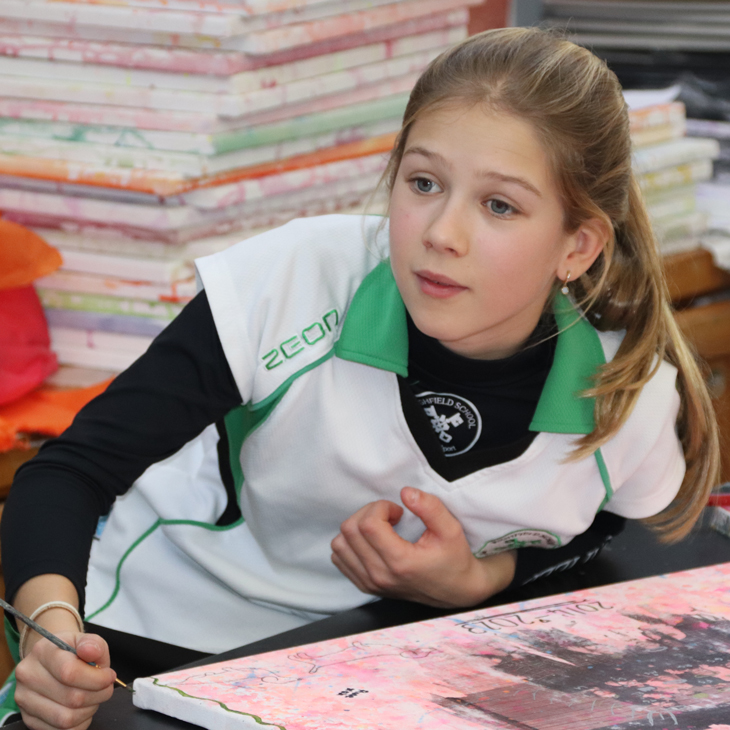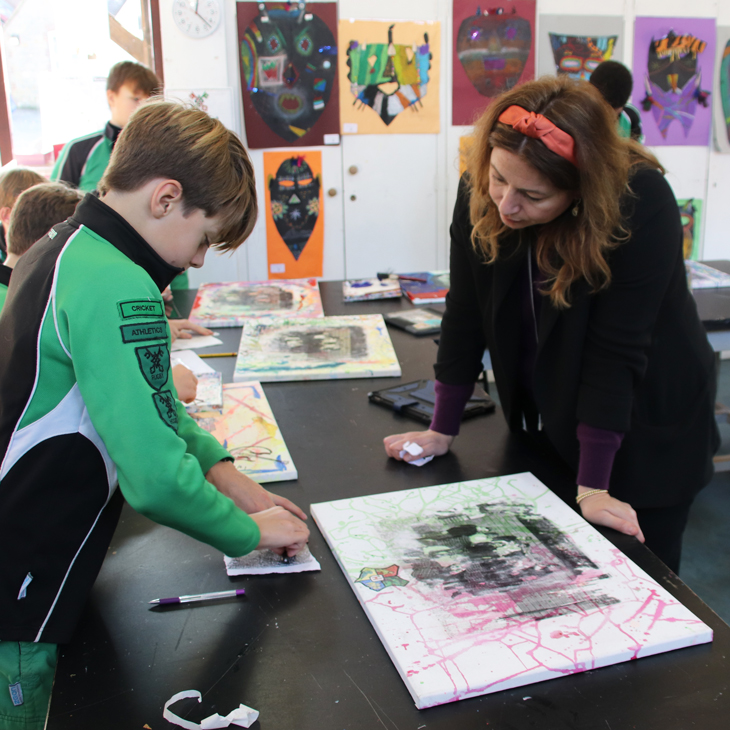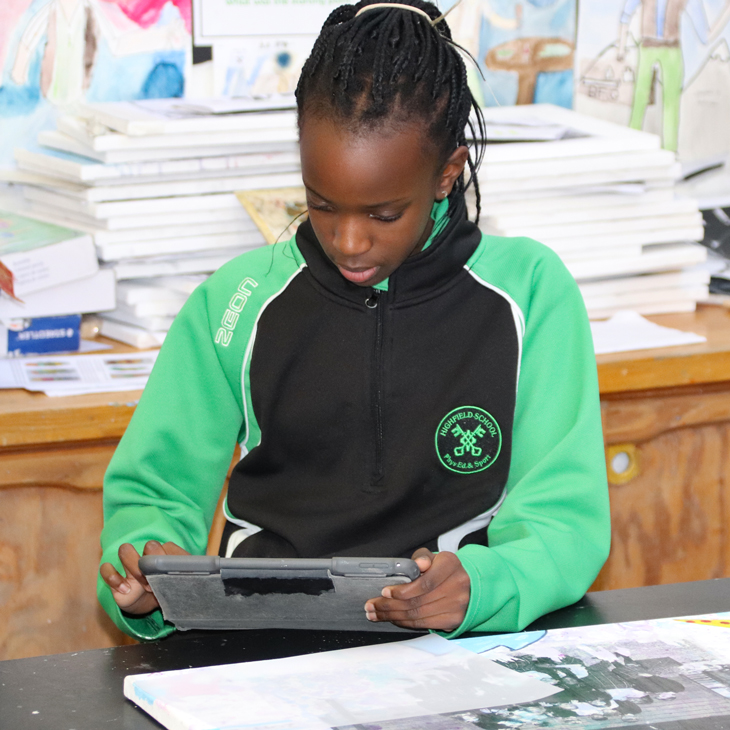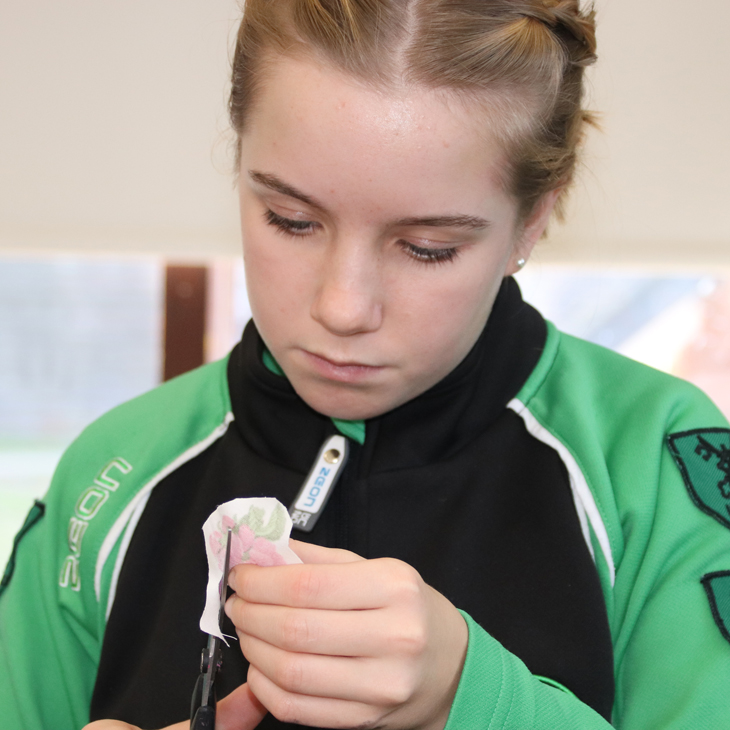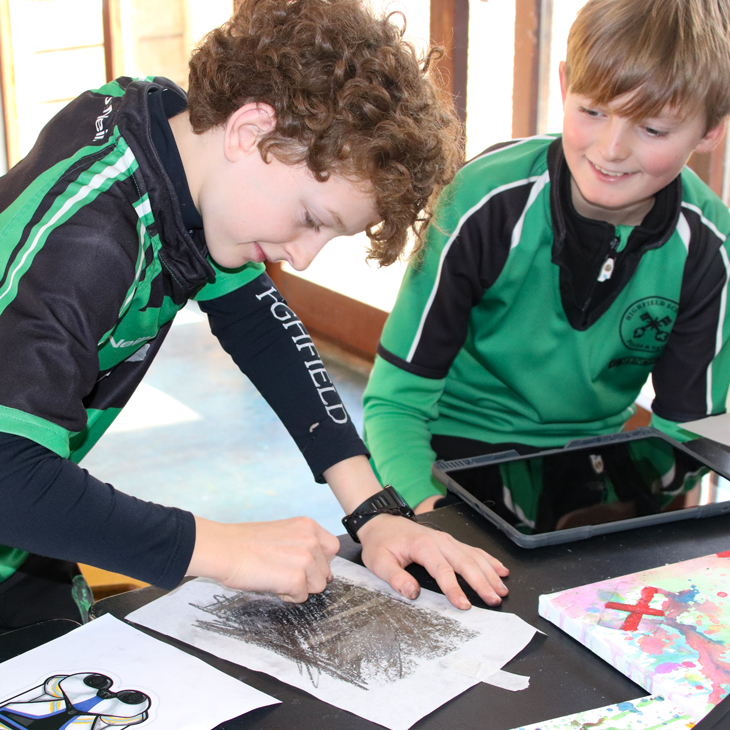 Year 8 have been working on their mixed-media, identity-themed canvases. They initially prepared their canvases with a variety of colours of their choice and built up their work in layers. This exciting project includes an element of digital media and photography as pupils learnt to transfer a photograph onto their canvases using a special image transfer medium. This week, they have been embellishing their canvases with personal images of pets, details from their countries of birth, passions and hobbies. And this is what some of the pupils had to say about the identity canvas work:
"I am enjoying this project as it's really creative and will give me a memory of my time at Highfield" – Rafe O
"I love this project because it's so free" – Sophia S
"This project is so fun. Sometimes you think it might not be going well but then you realise it looks good and you surprise yourself with how artistic and creative you can be" – Sky R P
Some great life lessons here.  Thank you, Year 8, you have excelled yourself so far and I can't wait to see the final results of your work as we progress with this project into the new year.
Olga Houghton, Head of Art