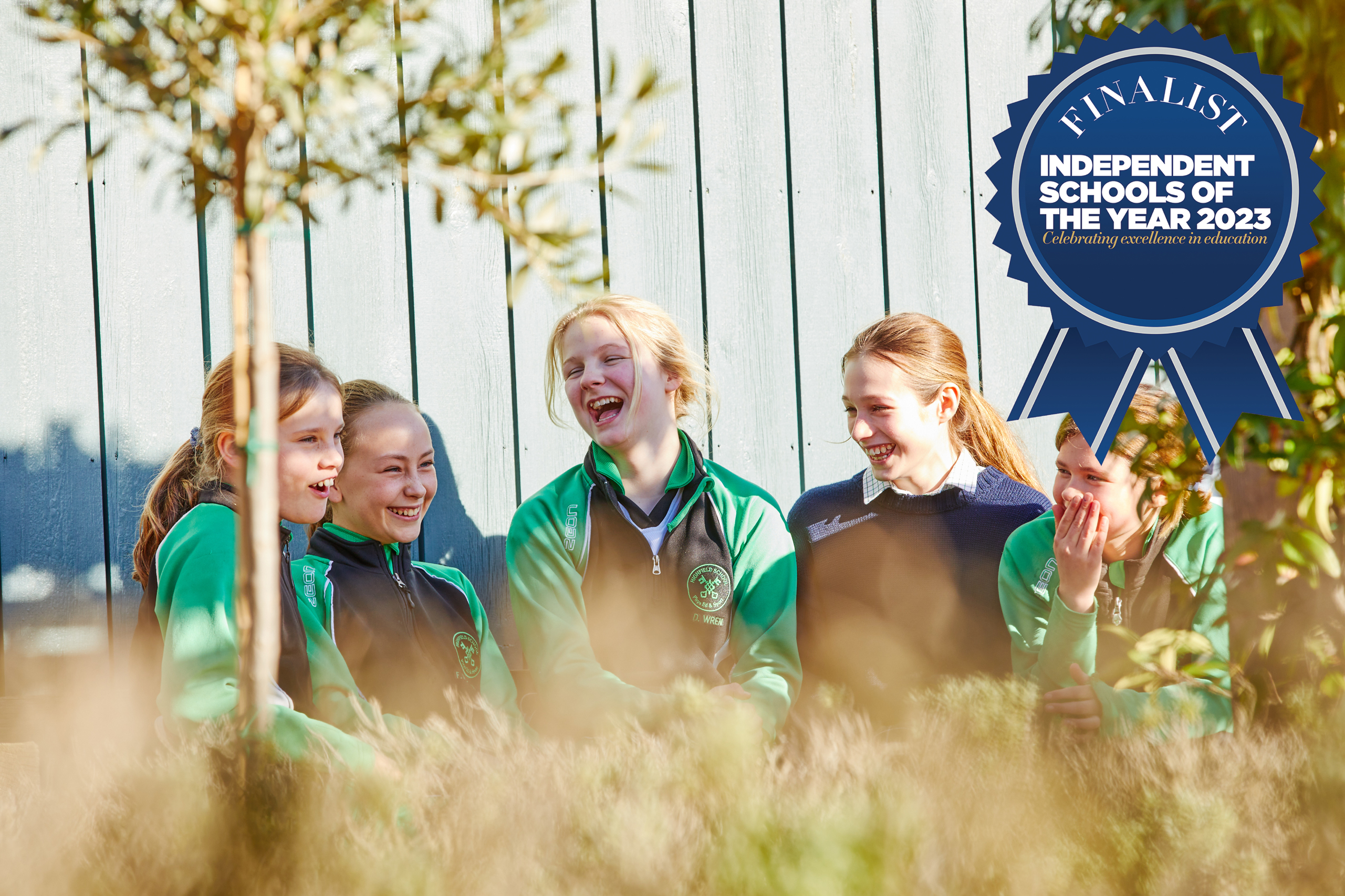 School Named Award Finalist For Pastoral Work
15th September 2023
Hot on the heels of winning an award for our environmental work, we are now in the running for a second award – this time for our pastoral provision.
Having been shortlisted in the 'Student Wellbeing' category of the Independent School of the Year Awards in July, Highfield and Brookham has now been named a finalist. The winners will be announced in October.
As well as having a fine reputation academically, feeding some of the top senior schools in the country, Highfield and Brookham has a strong record when it comes to the essential element of pastoral care and pupil wellbeing.
The mental health and wellbeing of the children is at the heart of everything the school does and a series of key initiatives has been recently rolled out.
In the past 12 months, the school has created space in the children's busy days to allow time dedicated to their mental health – in the form of 'Weekly Wellbeing Workshops'.
Across the Nursery, Pre-prep and Prep school there is a full programme of activities such as 'Journaling and Scrapbooking', 'Cards and Board Games' and 'Lego and Chill'. 'Be With the Boys' and 'Go With the Girls' are run by the school's Peer Listeners – a group of trained and compassionate Year 8 children who offer younger children a friendly face or a kindly listening ear.
Due to the overwhelmingly positive response to the wellbeing workshops, the school has invested in the development of its very own wellbeing centre.
Suzannah Cryer, Head of Highfield and Brookham, said: "When people think of schools they often think about academic achievement, exams and learning in the classroom, but there are so many elements of school life which are just as important, if not more so. One such element is pastoral care, and we take our wellbeing responsibilities incredibly seriously. Pupil wellbeing is at the core of everything we do and we actively promote good mental health right across the school.
"We're exceptionally proud of our pastoral provision but we are always looking at ways that we can make it even better for the benefit of our children and staff. To have our ongoing work recognised in the Independent School of the Year Awards tells us that we are moving in the right direction. Highfield and Brookham is also a finalist in the 'Raising Awareness' category of this year's National Association for Pastoral Care in Education Awards. The winners will be announced at the end of September.