Seasons Are Changing In Nursery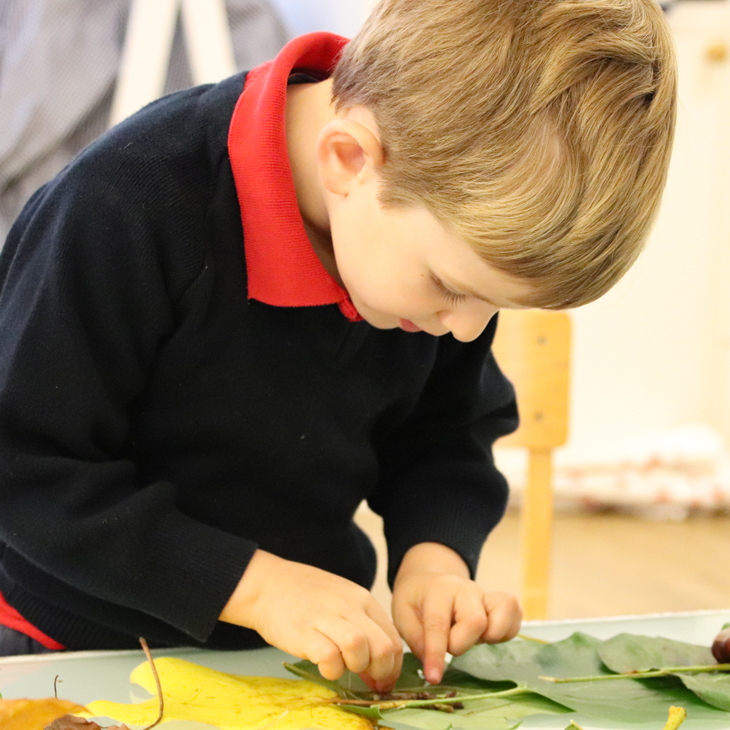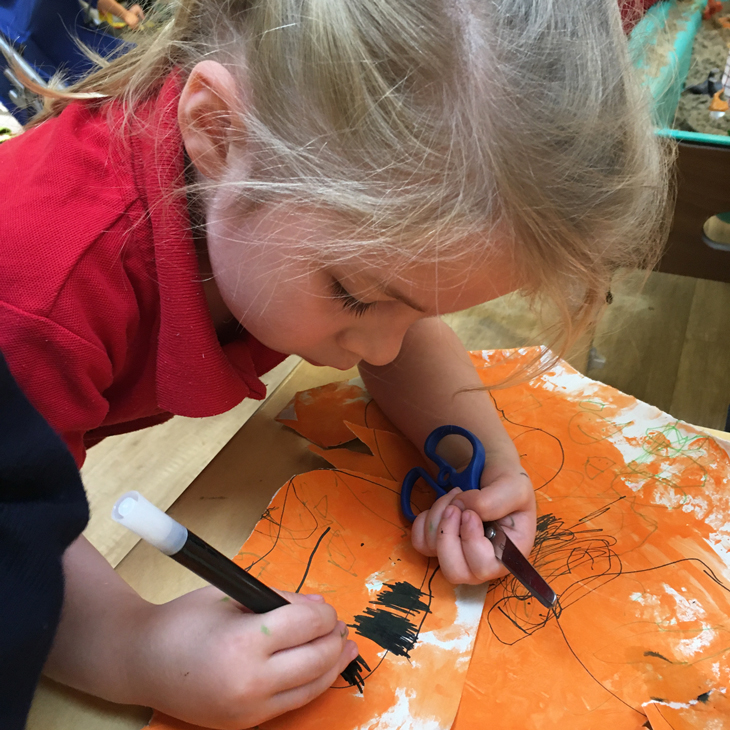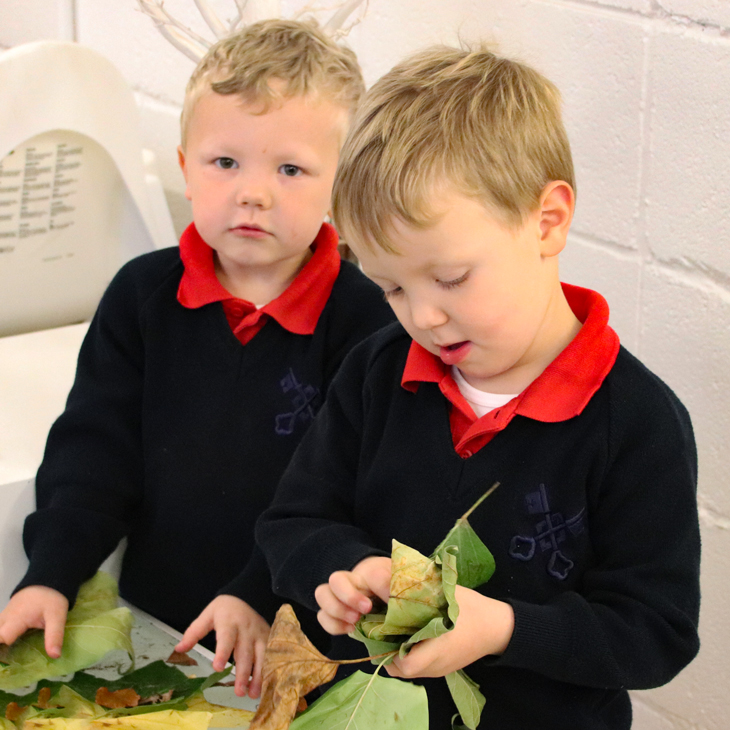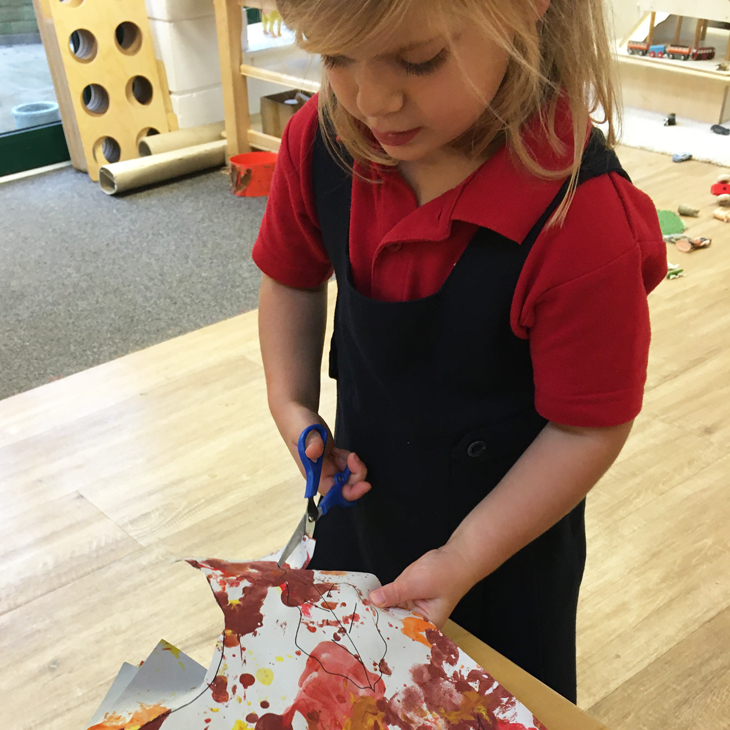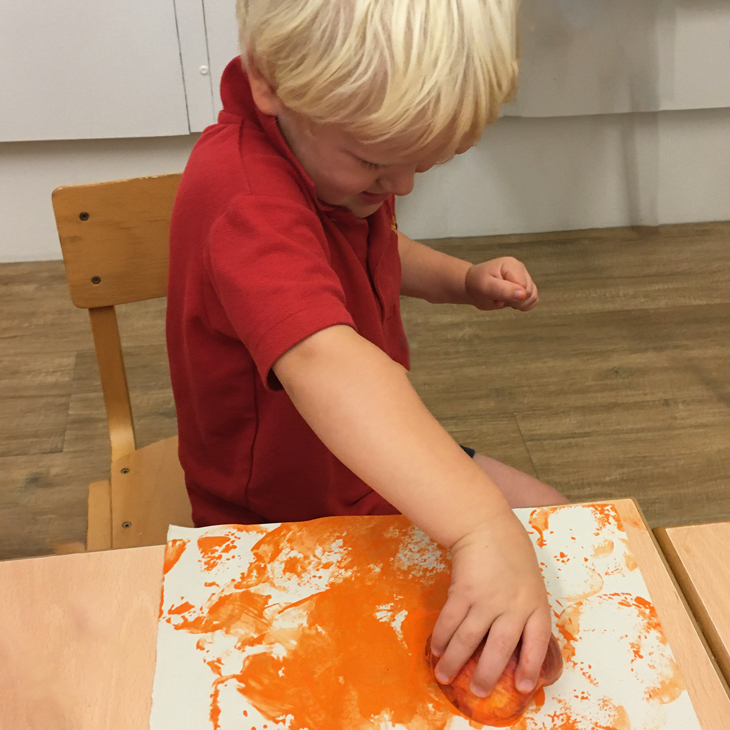 We've been exploring the changing seasons and embracing the autumnal transition, noting the shift in temperature and the change of colours. Our little chefs were busy making homemade carrot and coriander soup along with warm, freshly baked bread – all prepared by the children themselves, honing their fine motor skills in the process. Additionally, they had much fun crafting apple print pumpkins and practising their cutting skills, proudly displaying their creations. Our "Book of the Week," 'Leaf Man,' inspired the children to gather leaves after a blustery day and transform them into a variety of imaginative animal creations on our mesmerizing light table.
Kerry Chapman, Nursery Class Teacher
Reception Are Fanatical About Phonics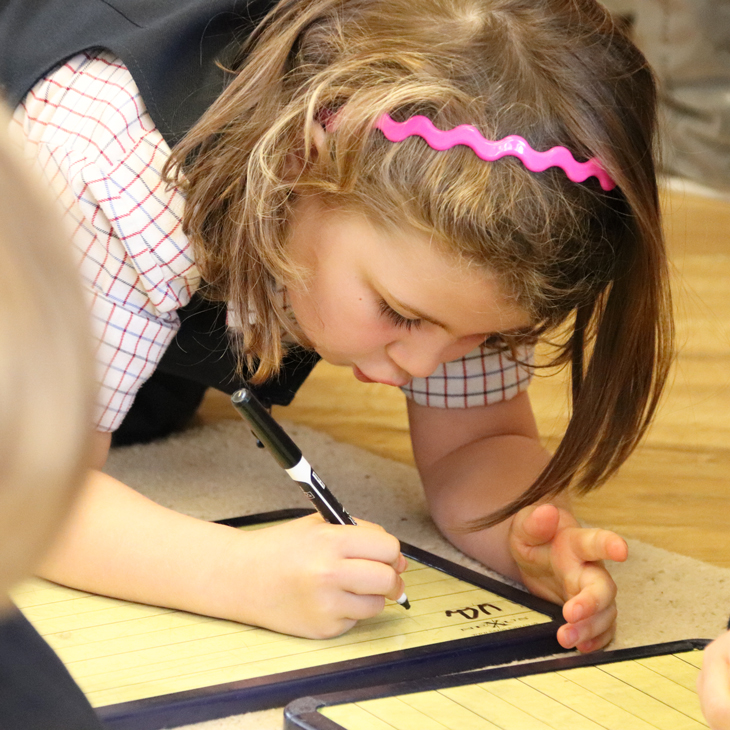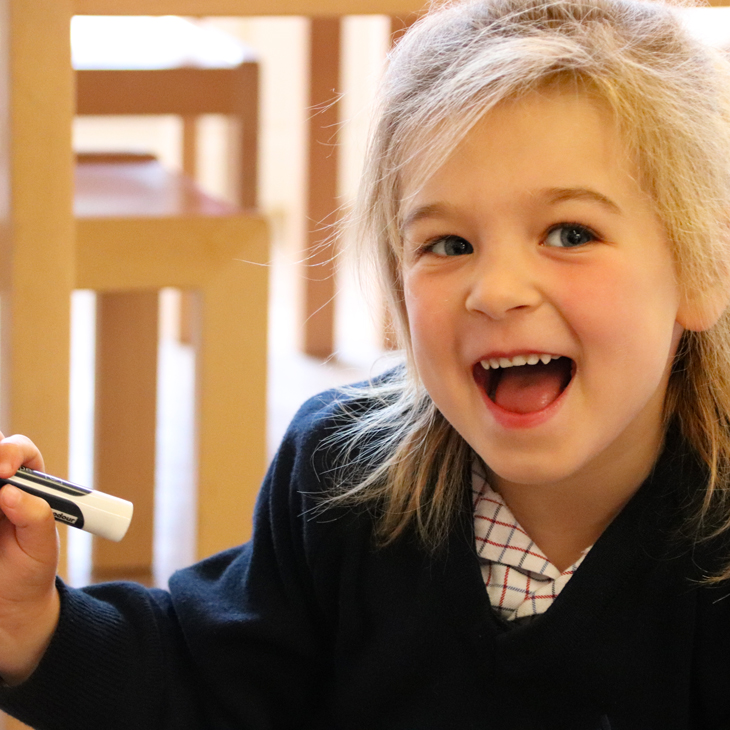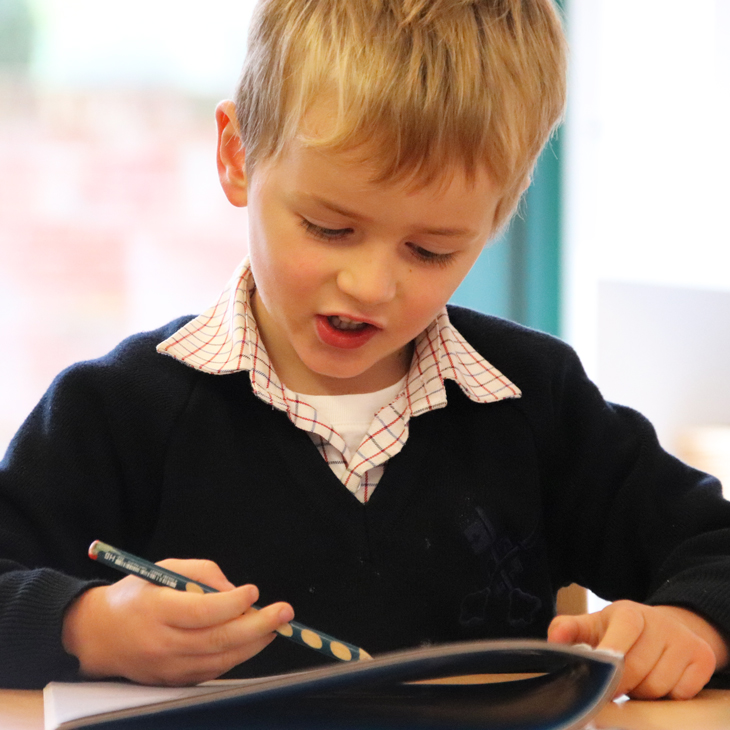 We have been working hard in Phonics and learning a new sound each day. The children have been aiming high and challenging themselves by writing words in their books and on the whiteboards. They are becoming more confident in their reading and writing and love finding out what our new sound will be.
Natasha Jacklin, Reception Class Teacher
Year 1 Exercise Every Muscle In The Pool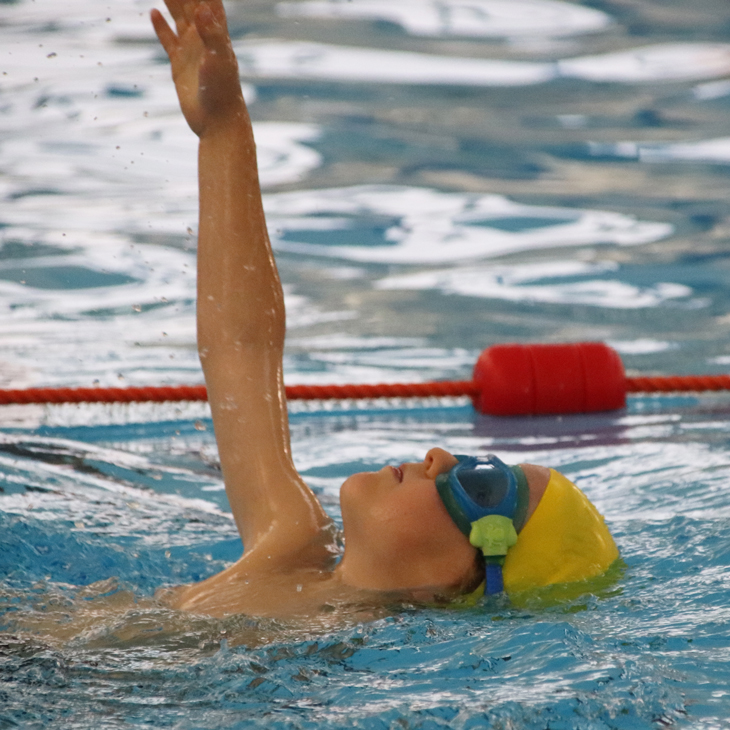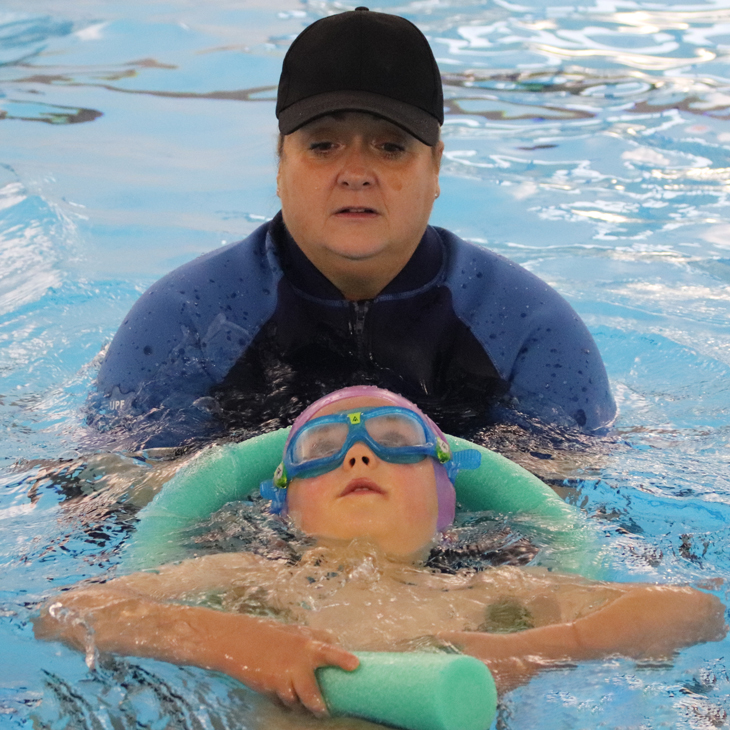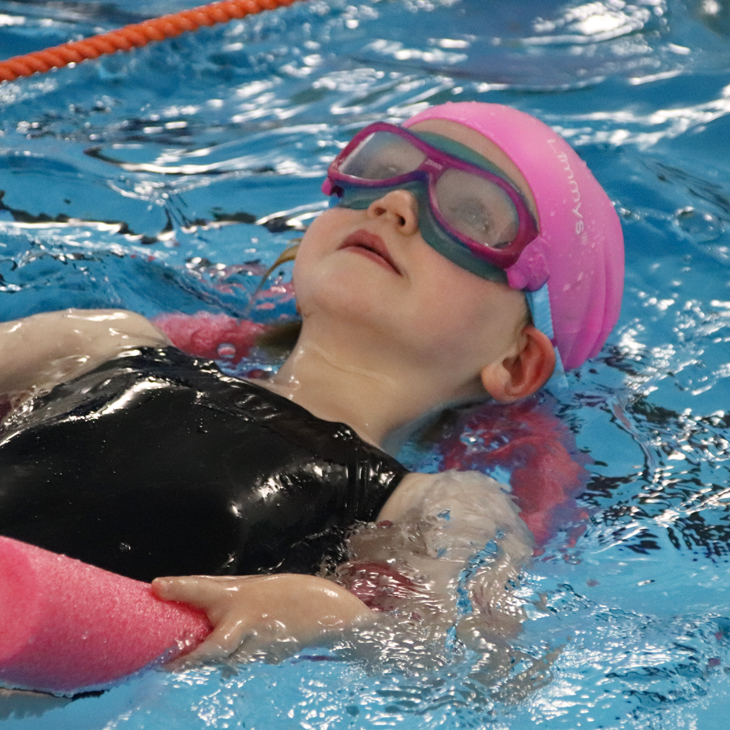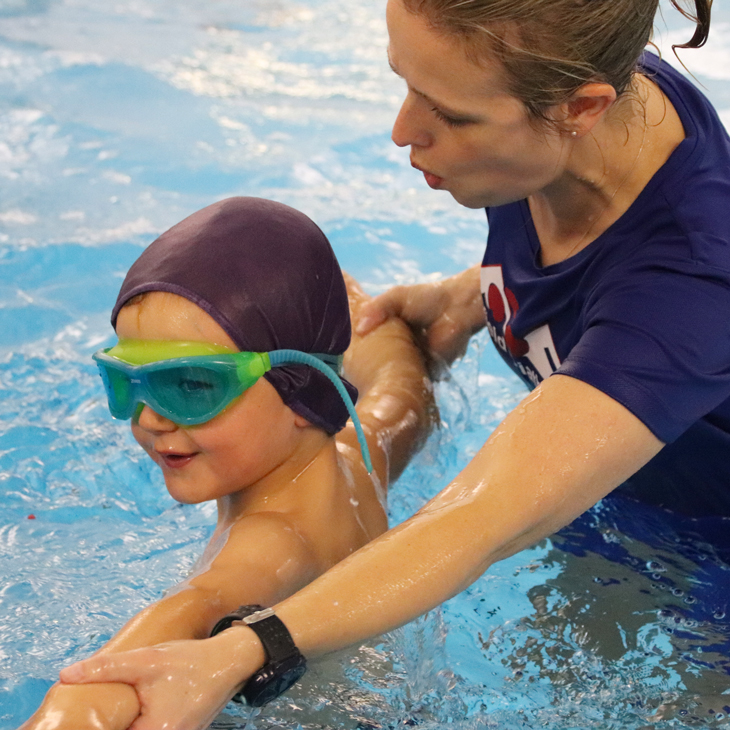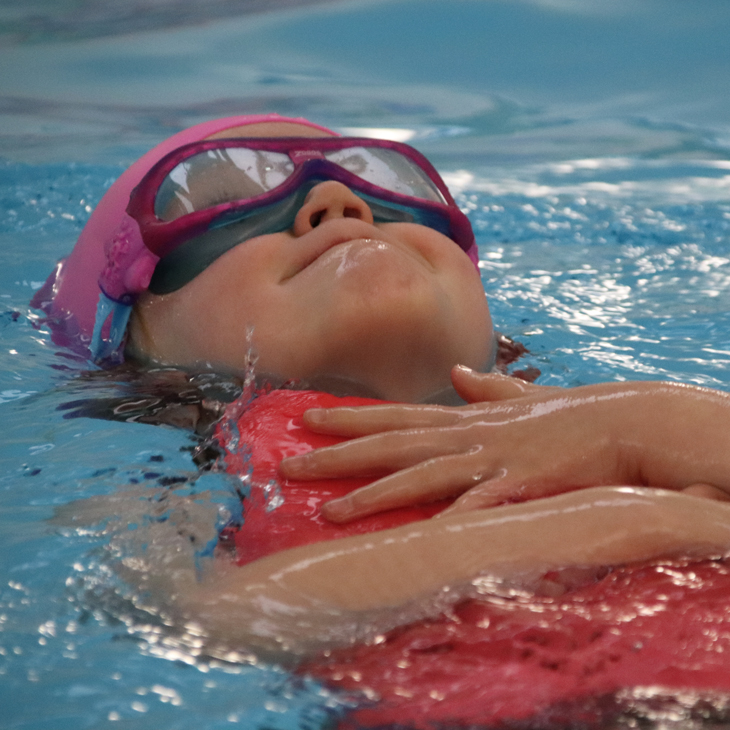 Swimming is one of the best whole-body workouts. However, we also use our brain a great deal when we are swimming. We listen, we plan, we analyse, we plan again and we practise… a lot! This week, the children worked hard to develop their breast stroke skills. Using a gradual build up technique, the children aimed to swim as far as they could across a width of the pool. A challenging stroke to learn, with whole body timing, coordination of arms, legs and breathing. They built up their skills using woggles, floats and eventually attempted a whole width of breast stroke by themselves.
Jess Oecken, Head of Pre-prep Sport
Year 2 Put Pen To Paper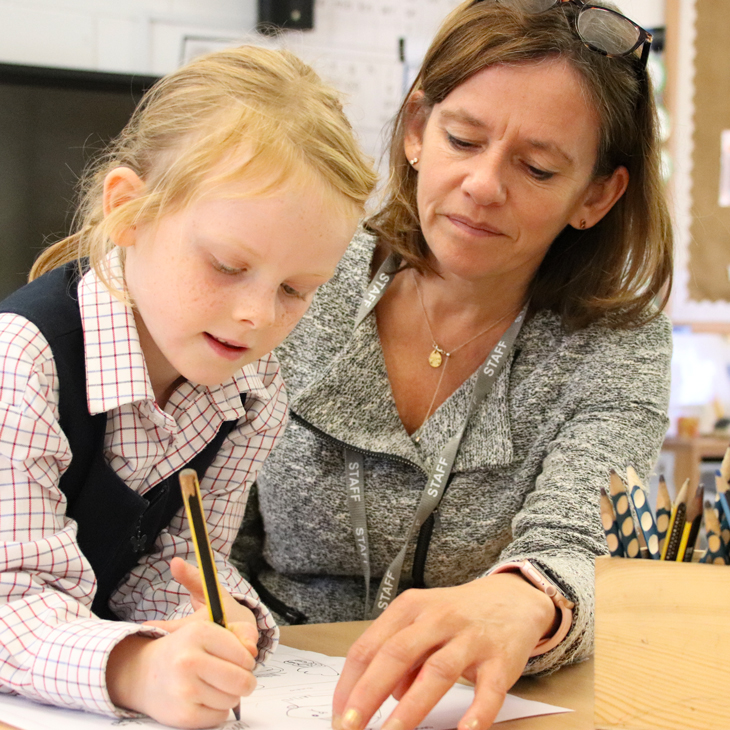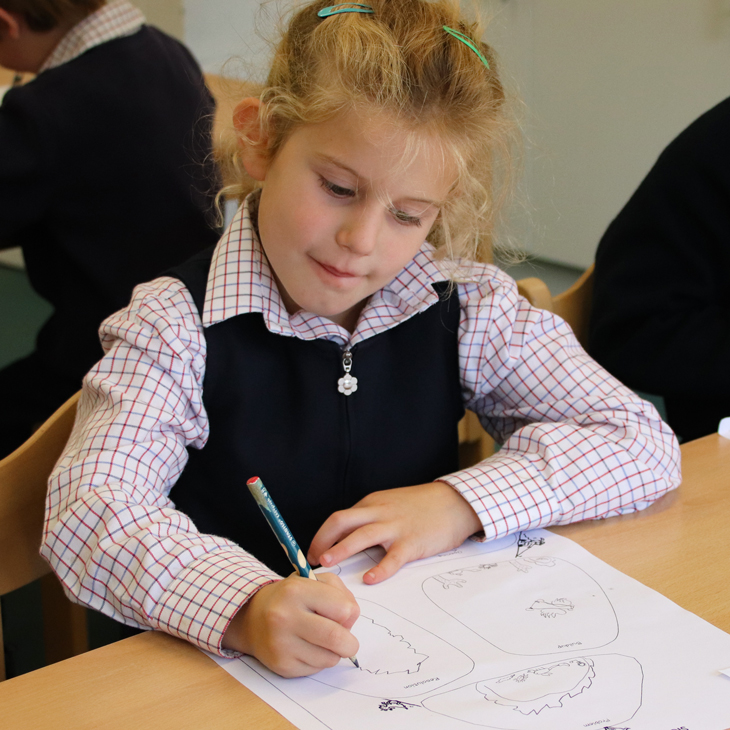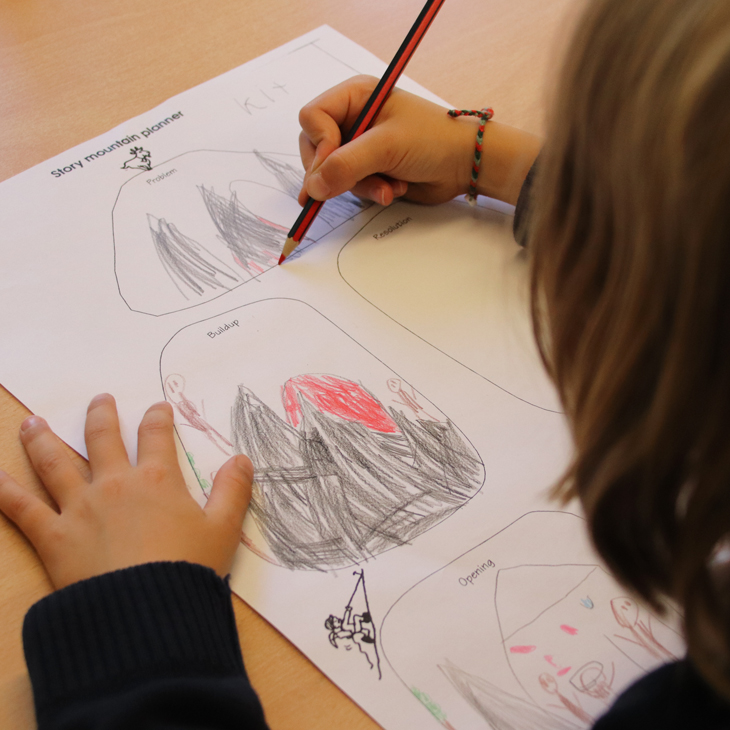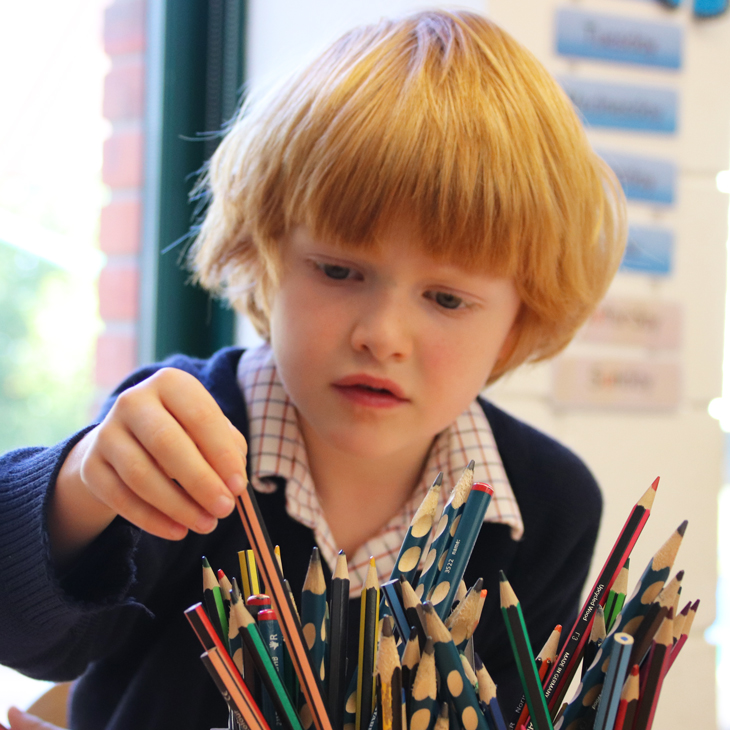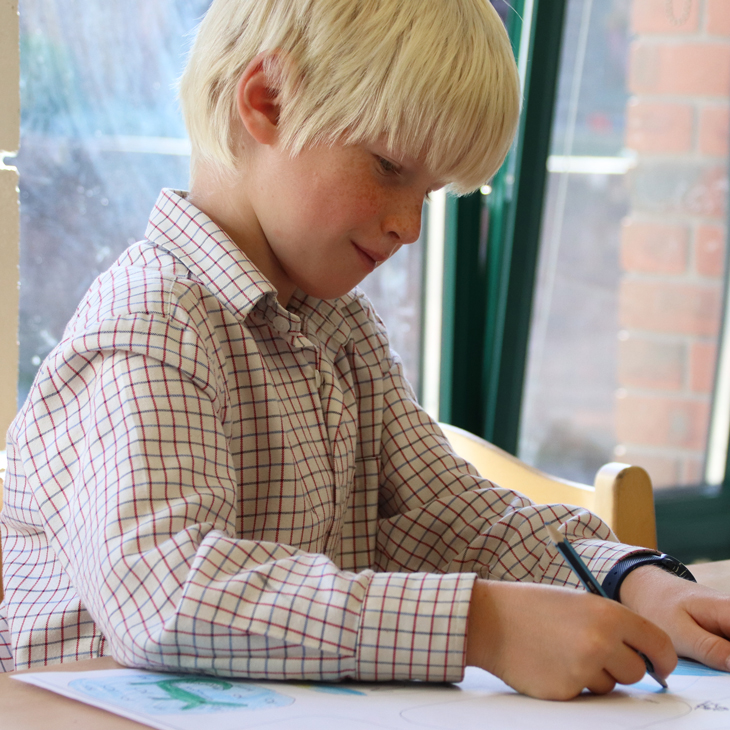 The children set about writing an imaginative five-part story for the BBC 500-word competition. Their creativity allowed them to imagine different exciting situations which they could bring to life in their stories. The children really enjoyed having free reign with choosing their characters, settings and plots. They began by planning carefully and telling their story to friends using the pictures as prompts. This led to some refinement before putting pen to paper. Once written they were carefully edited to improve vocabulary and punctuation. Princesses rescuing frogs, razor sharks battling crocodiles, lost cave men trekking across mountains and dogs fighting forest fires, their stories have been incredibly imaginative.
Kerri Wilkes, Year 2 Class Teacher
Year 3 Iron Age Special Episode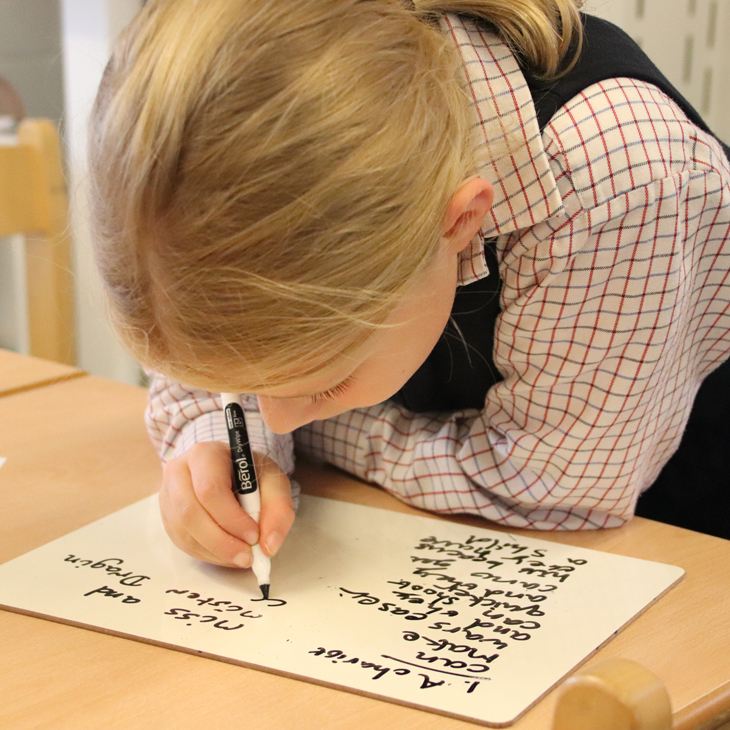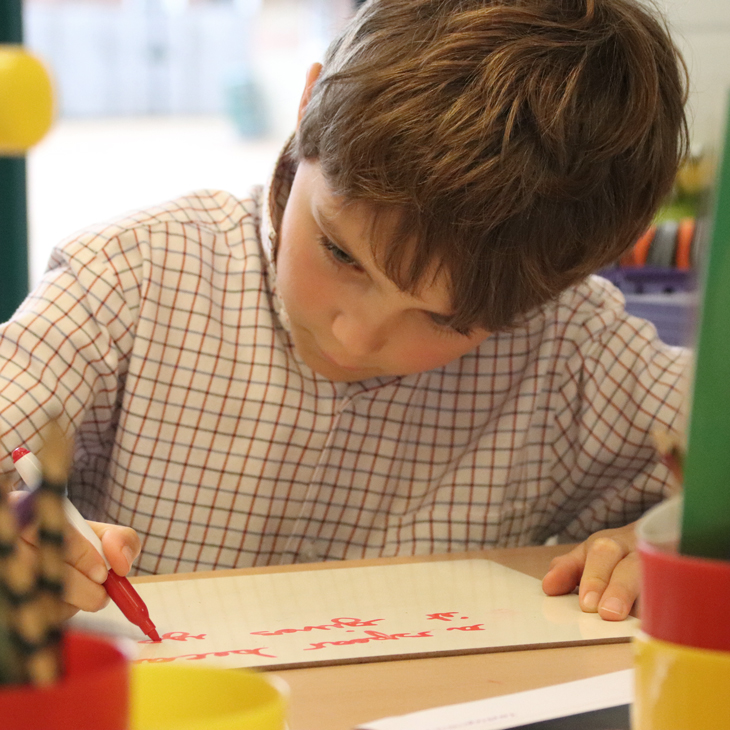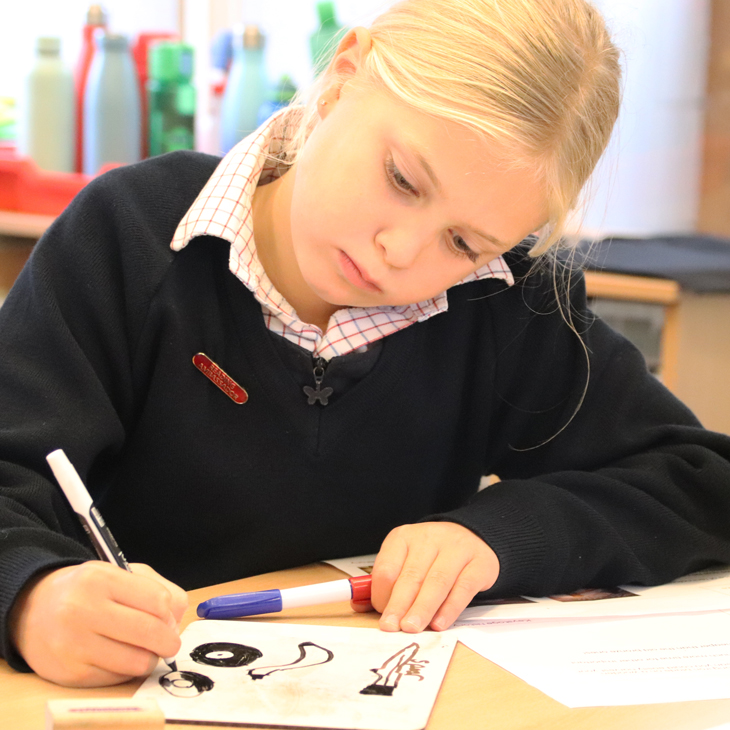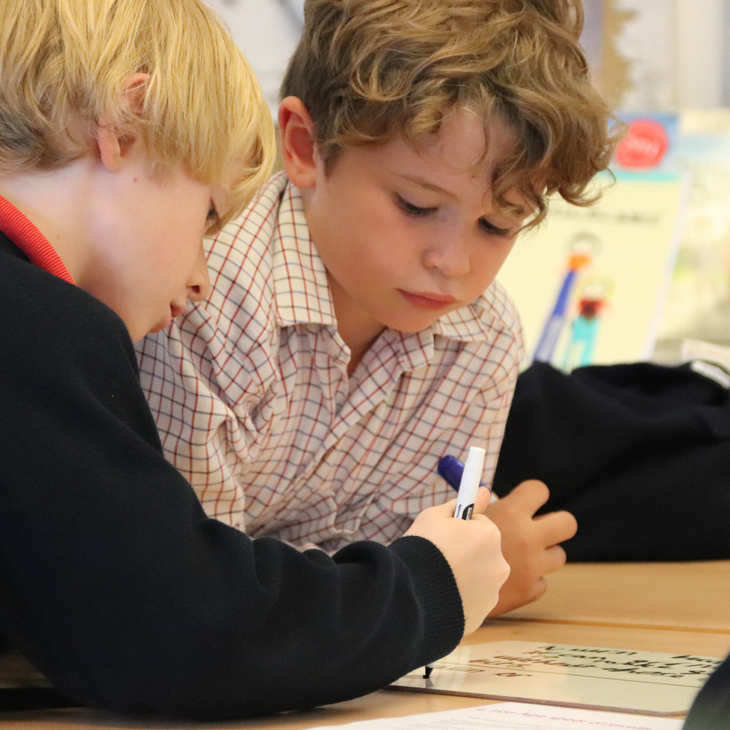 Year 3 met the Dragons! The children were presented with a choice of six Iron Age inventions and the creative Year 3s embarked on deciding which invention would improve the lives of their Iron Age settlement the most. Tune in to future episodes to find out who will win the Dragons over.
Rosie Statham, Year 3 Class Teacher
Year 4 Block Out The Noise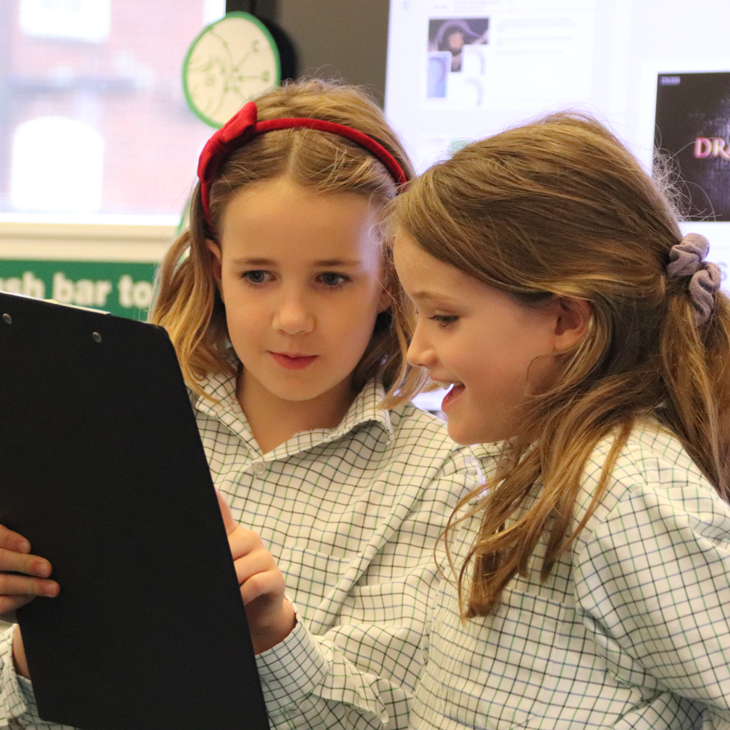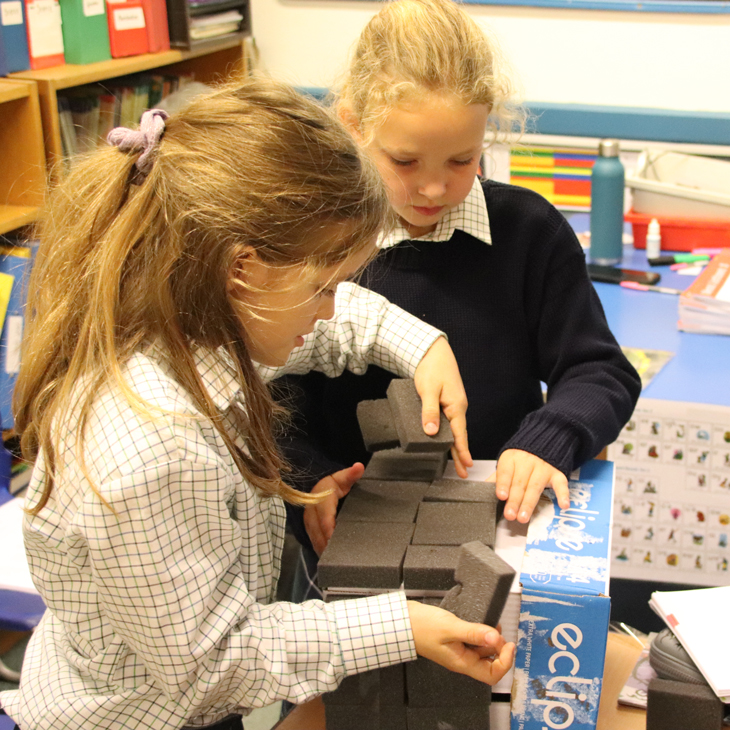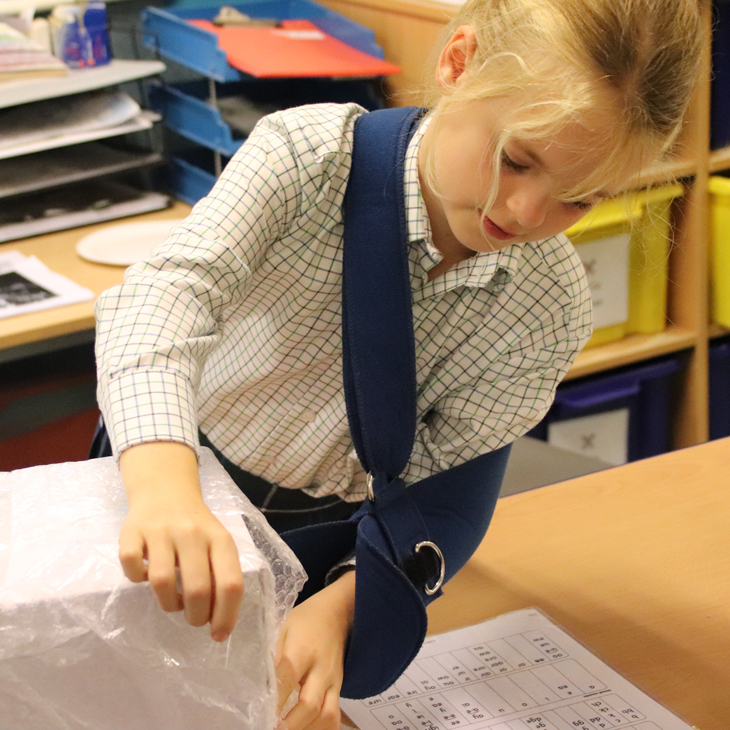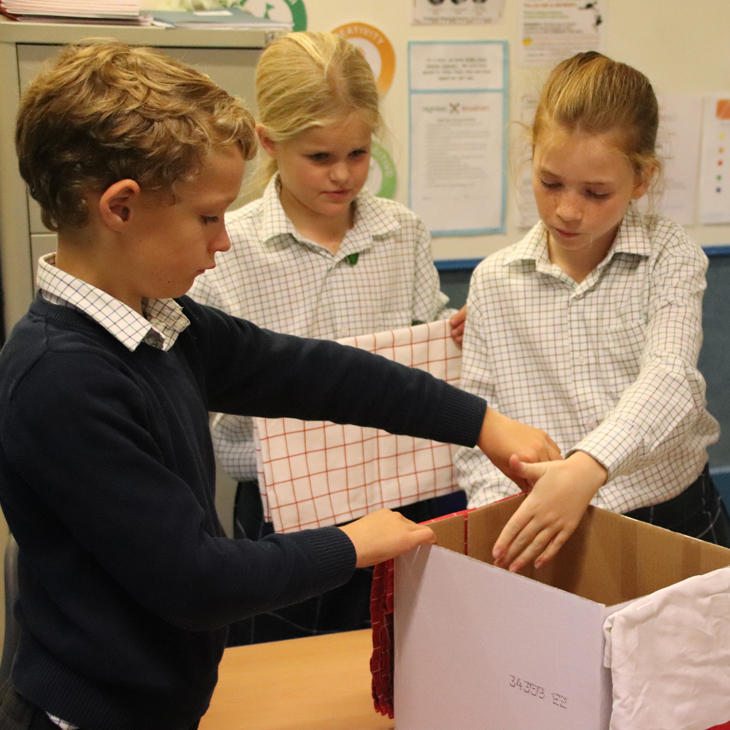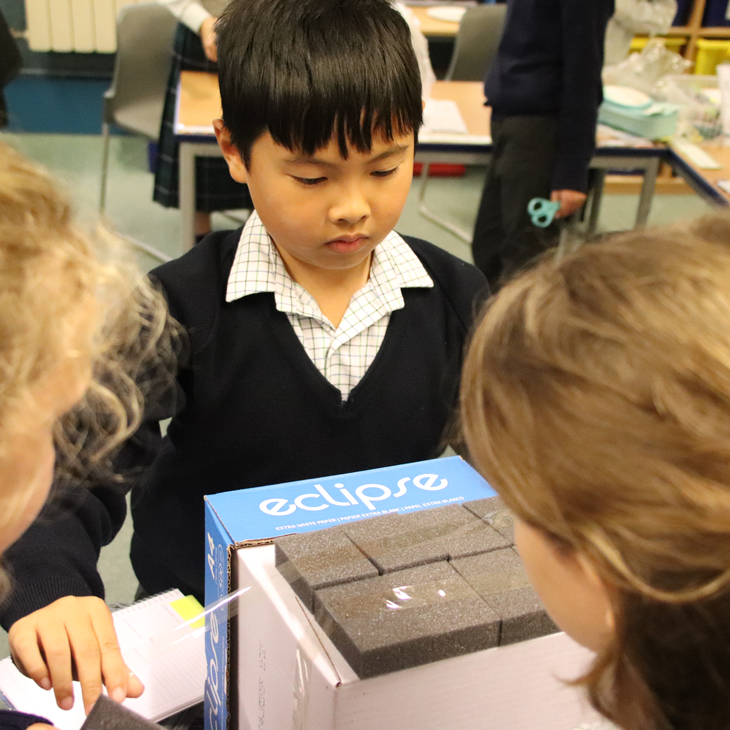 Our enthusiastic scientists took on the challenge of designing a soundproof music studio for the latest up and coming rock band. The inquisitive children were tasked with investigating a range of materials to see which absorbed sound the best. Using problem solving and teamwork skills, the children worked effectively to decide upon how best to soundproof their studio. The new state-of-the-art studios were tested and each material rated by the investigators. The children developed a strong understanding of how different materials can absorb and impact the volume of sounds.
Ollie May, Year 4 Class Teacher
No Aim Too Hard For Motivated Year 5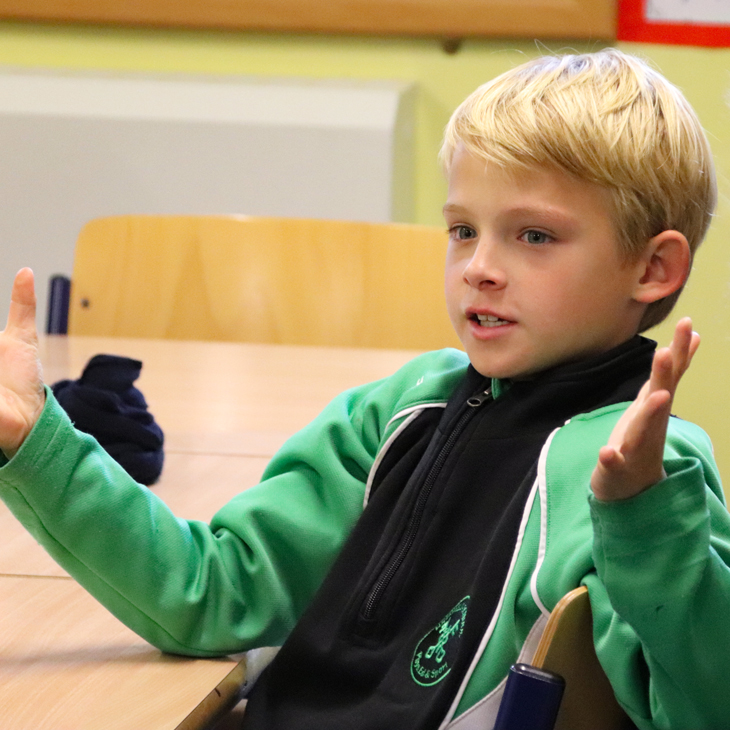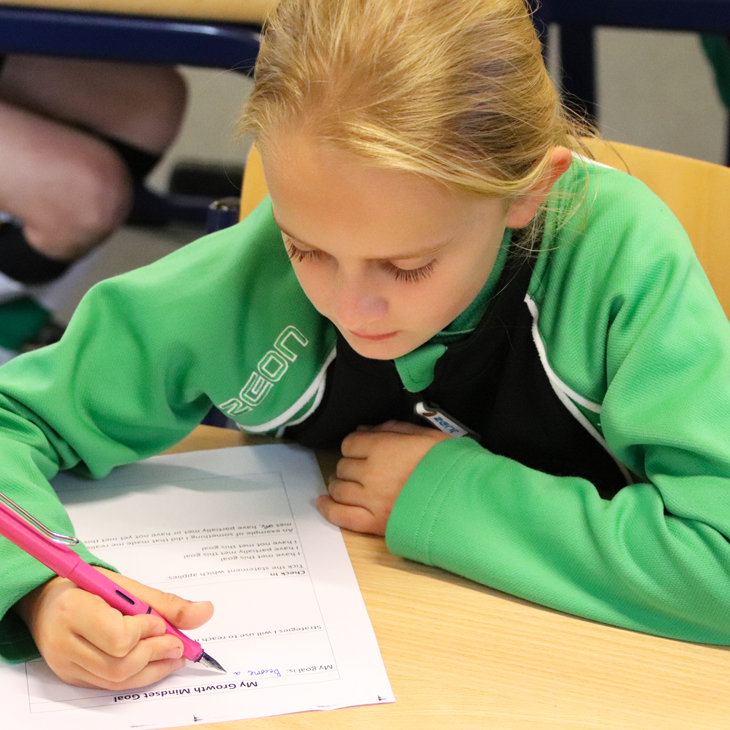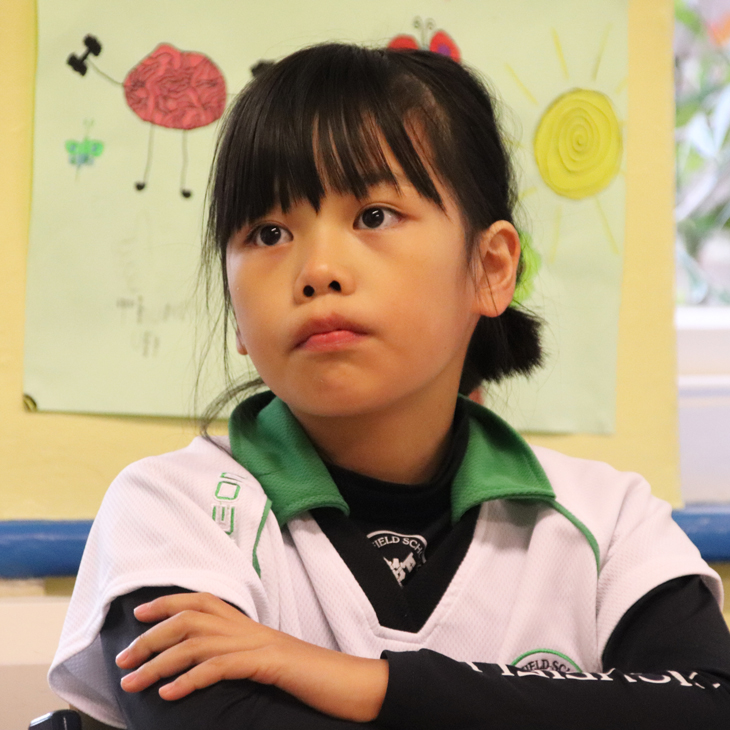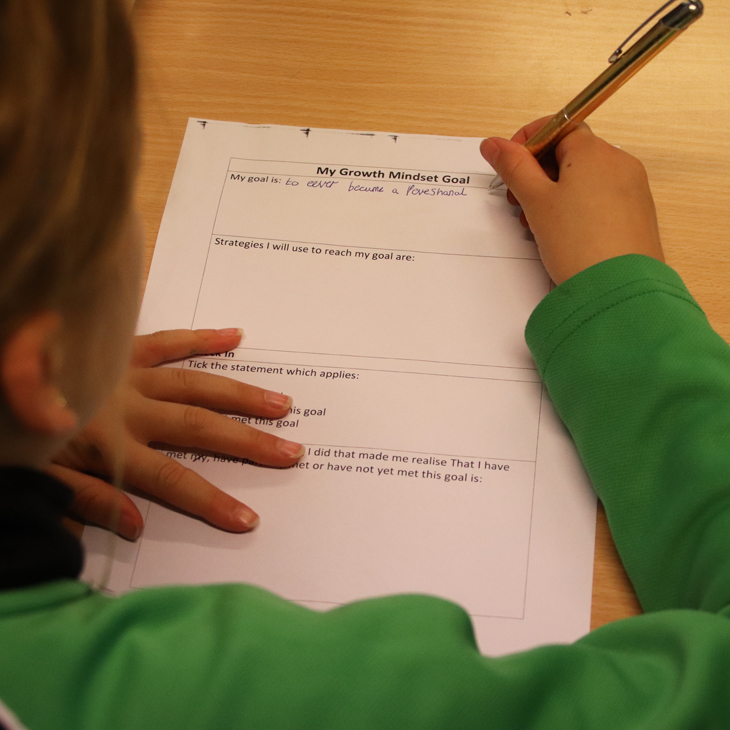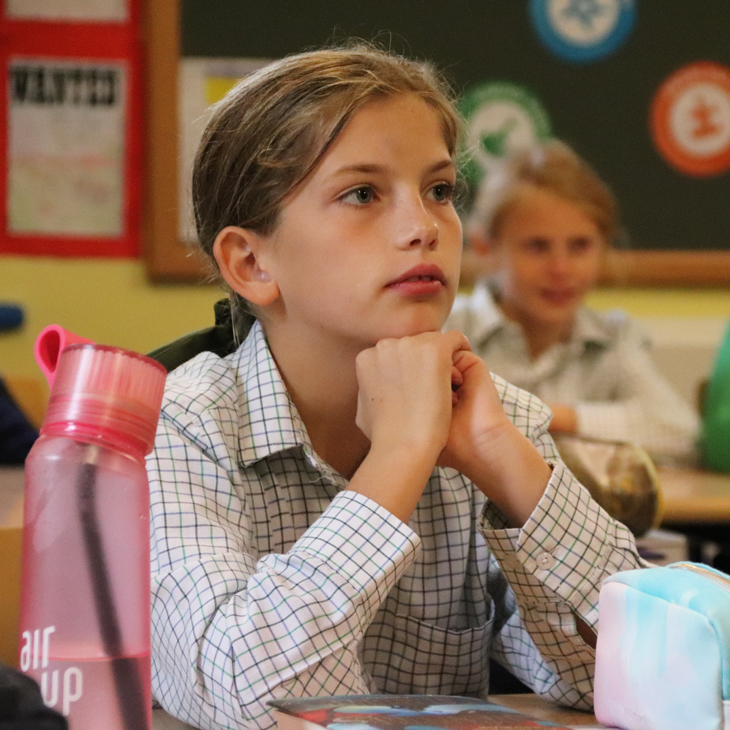 In Philosophy, Religion and Ethics (PRE) Year 5 developed their growth mindsets. The children were asked to think of their own goal for the year and what strategies they can use to achieve this goal. To help them the children were shown a video about learning from failures. The quote 'learning takes place in discomfort' was discussed which motivated them to set ambitious goals.
Robert Grech, Year 5 Class Teacher
Year 6 Become Tudor Fashionistas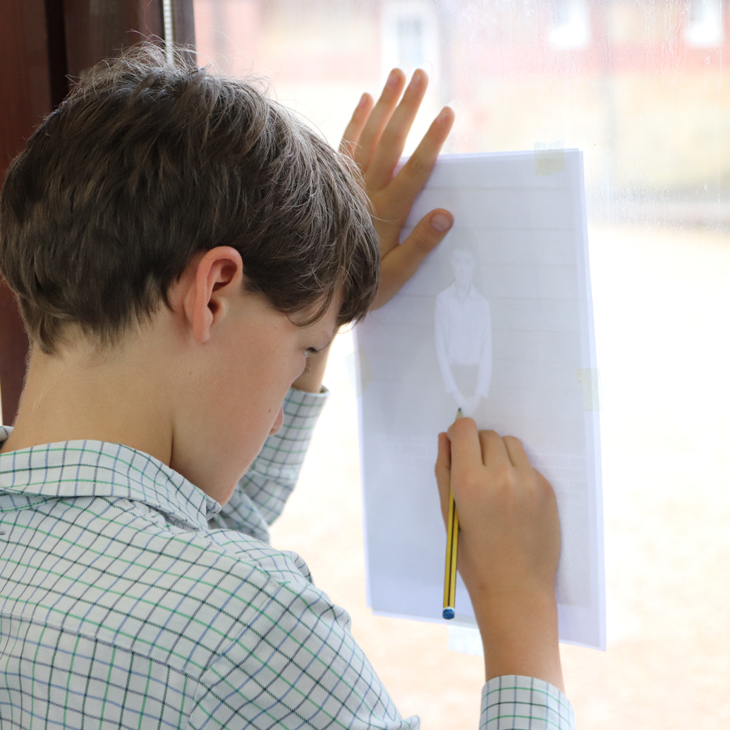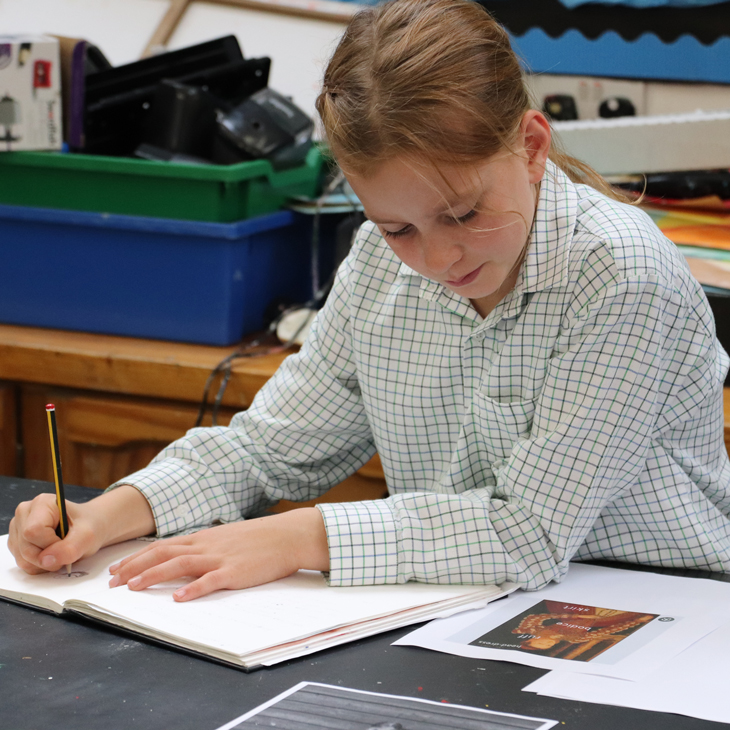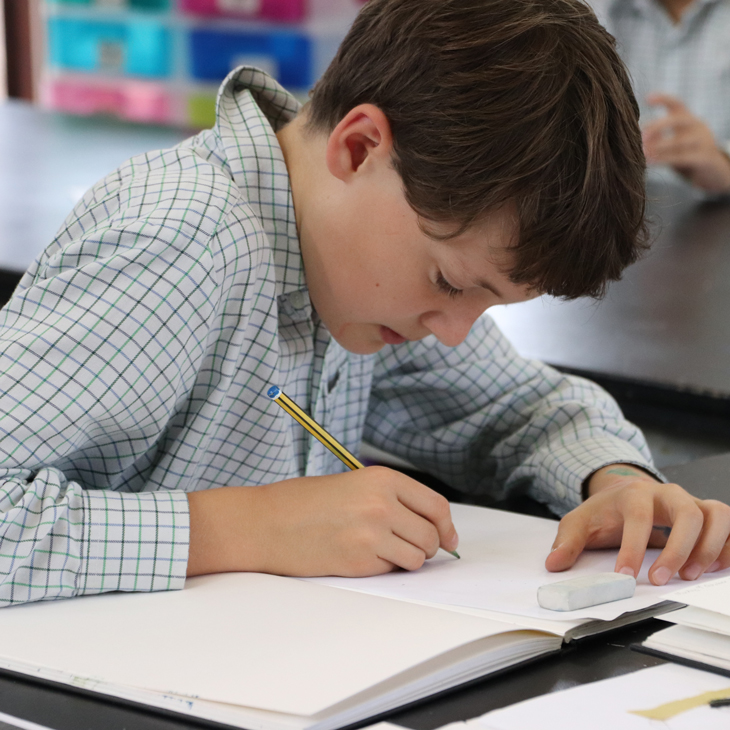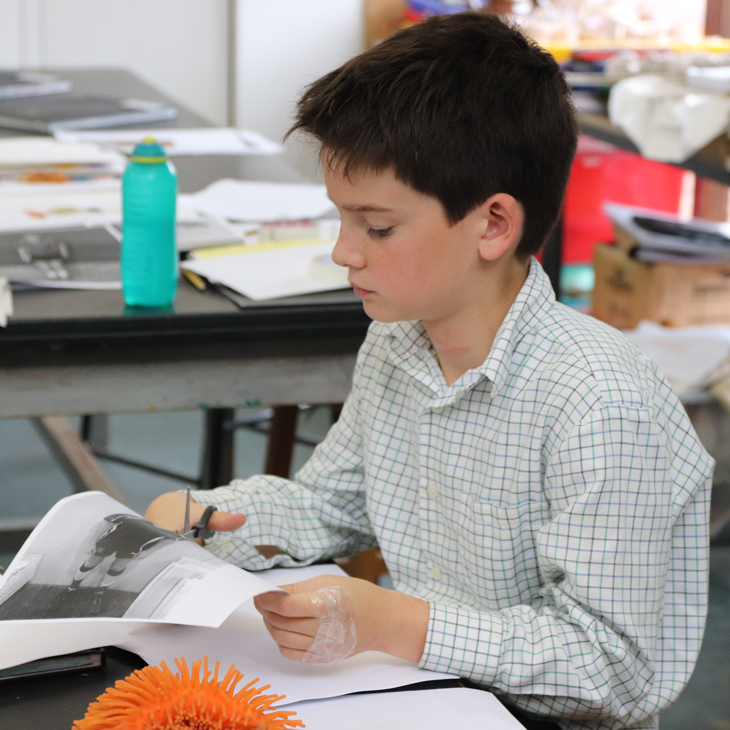 The Year 6s were set the task of producing a Tudor portrait in Art this week. They had to choose whether they would be a poor or rich Tudor and then had great fun designing their clothes, using images to help them. The children's creativity shone as they thought carefully about how to make the clothes look authentically Tudor.
Tamsin Pearson, Art Teacher
The Perfect Formula To Year 7 Maths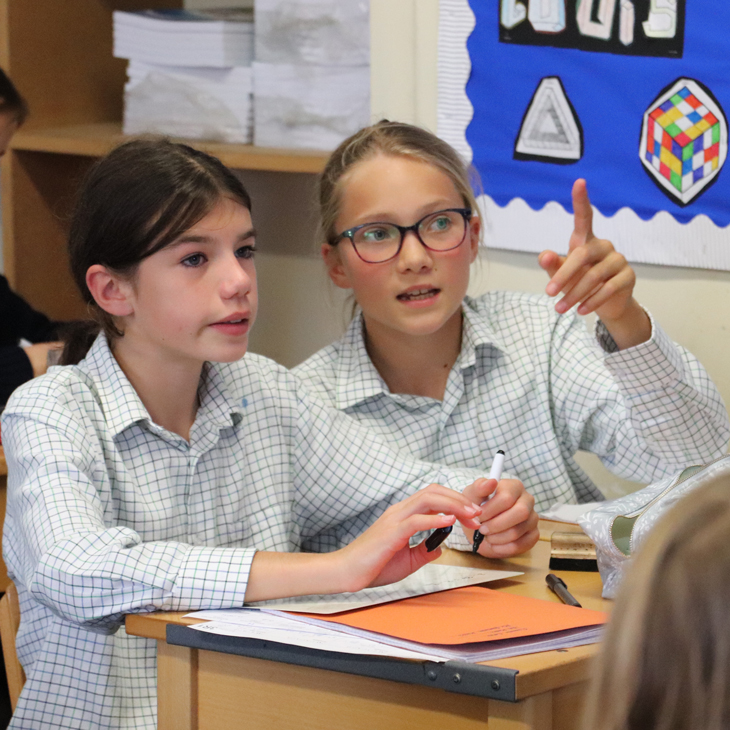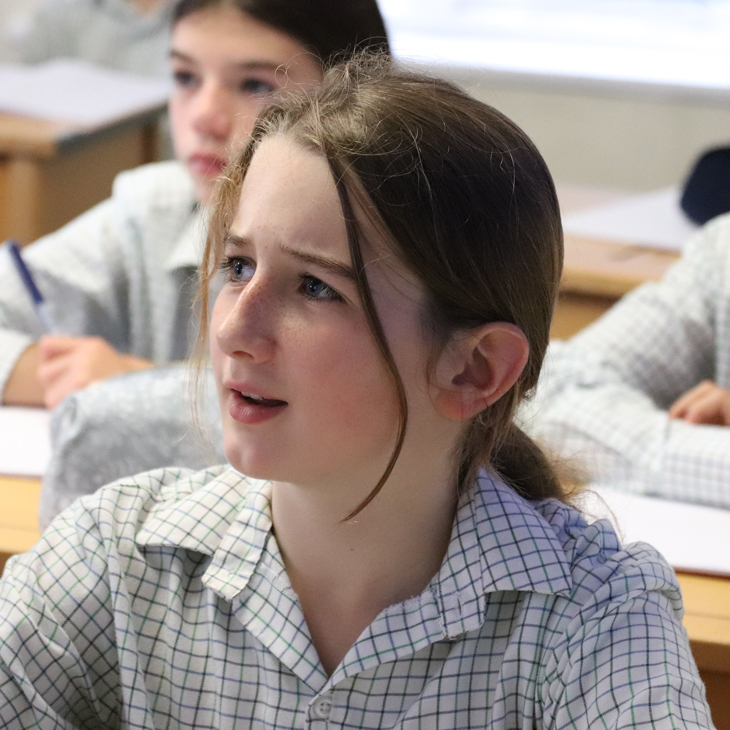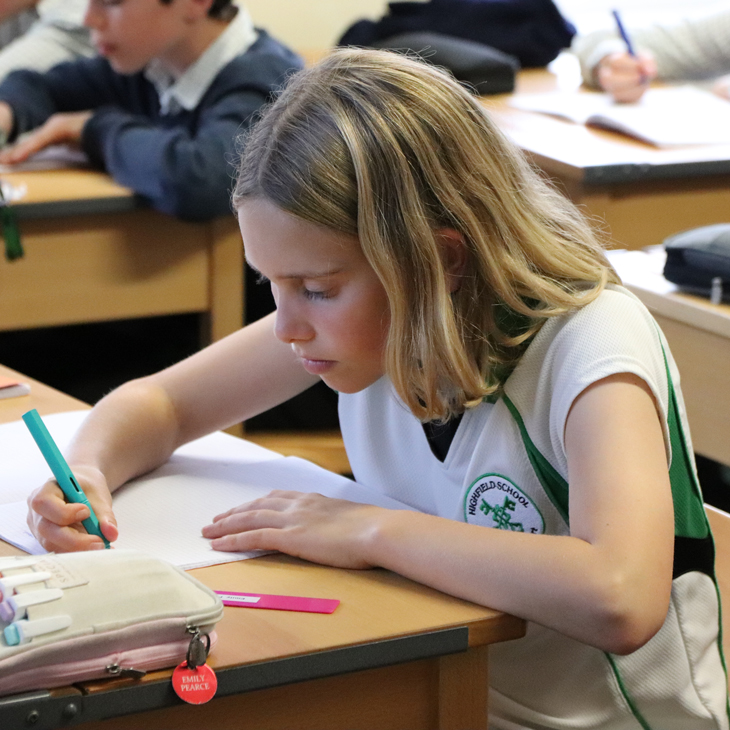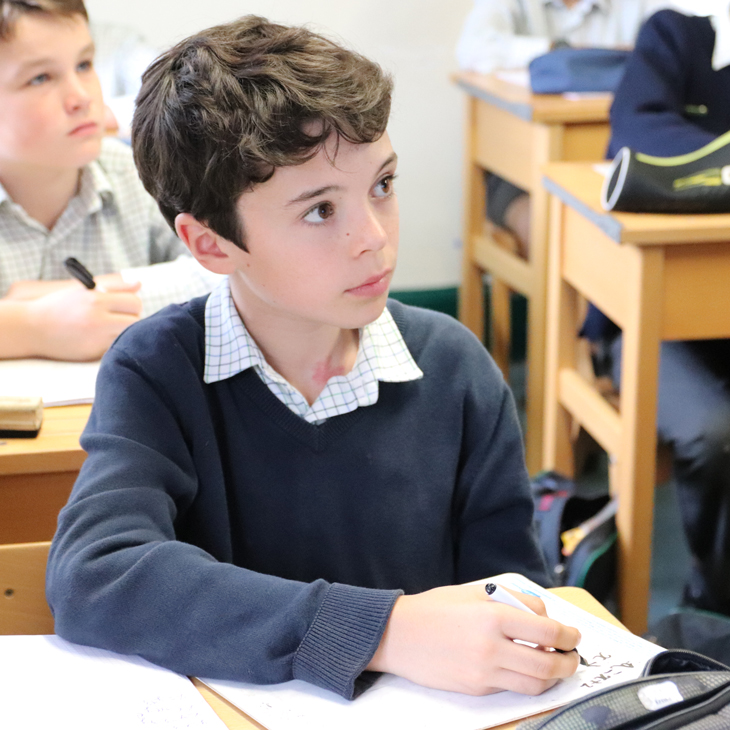 In Maths the children were exploring how to change the subject of a formula. They used their prior knowledge of solving linear equations to grasp the concept of reversing operations. In an effort to always aim high these initial steps will eventually build up to challenging GCSE level questions. Pupils showed an excellent understanding and problem-solving skills and were keen to showcase their answers to the class.
Danny Parkinson, Head of Maths
Year 8 Extend Spanish Vocabulary For Future Careers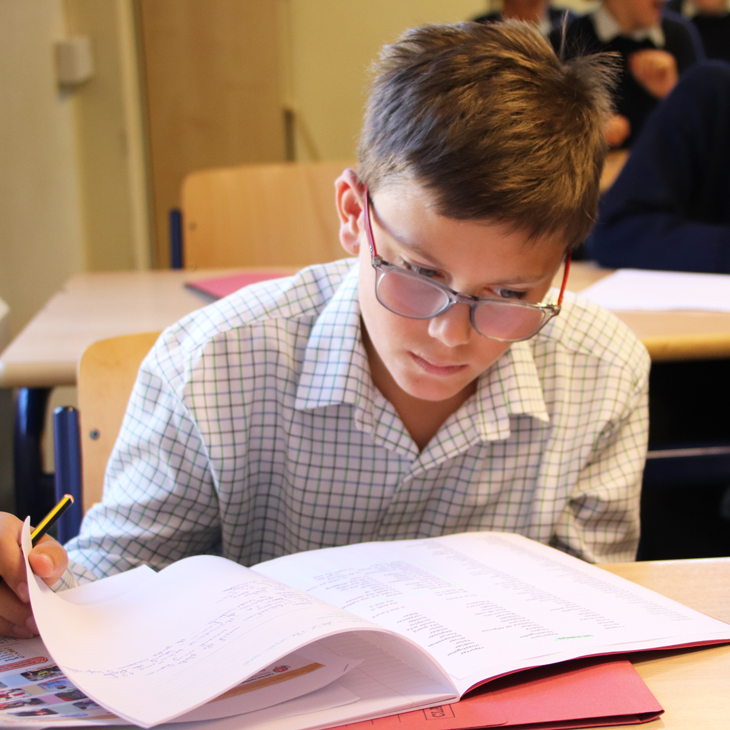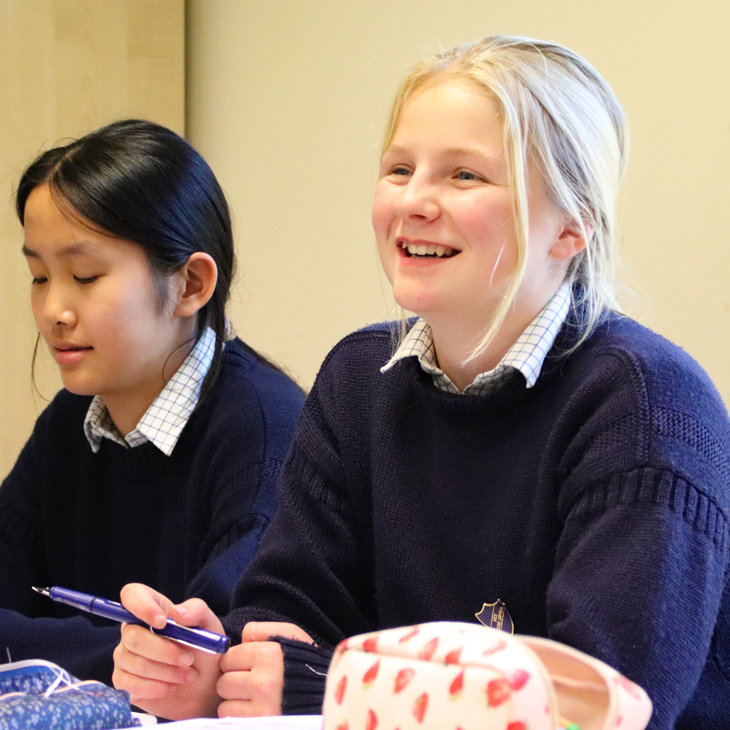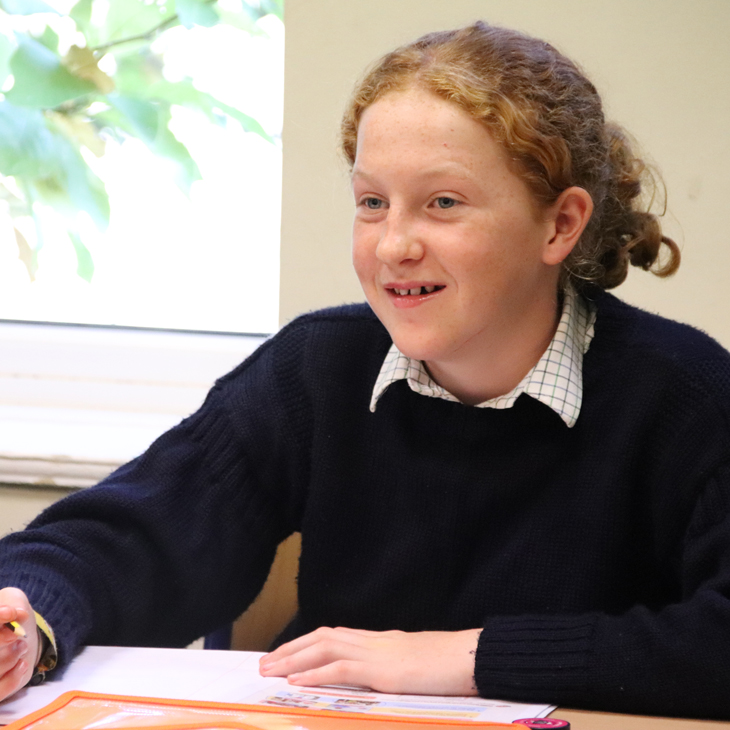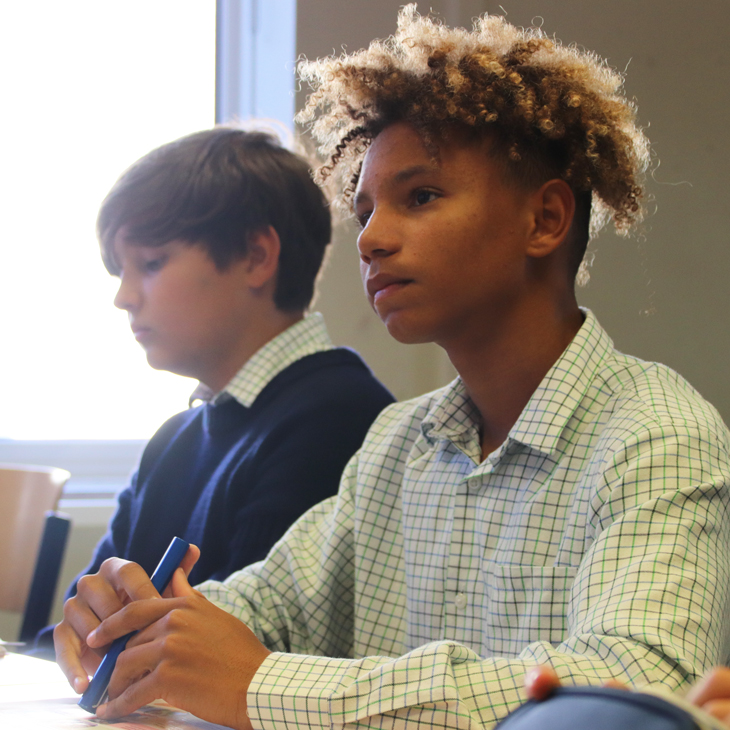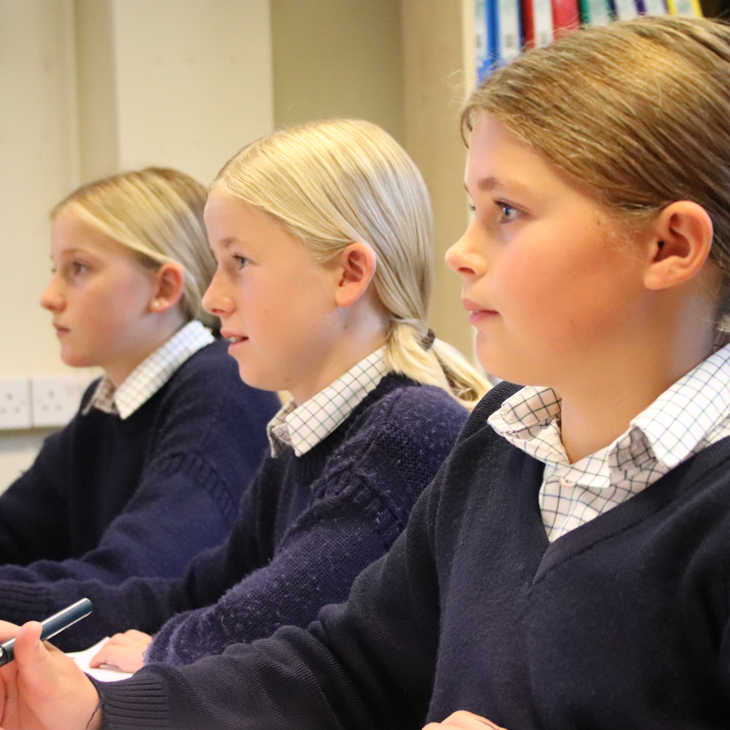 In Spanish we have learnt to talk about professions. This week the children were looking at adjectives and which ones best described which professions. They put their creative skills to the test to produce drawings which they annotated explaining which jobs they thought they would be best suited to and why.
Jo Longshaw, Head of Modern Foreign Languages