Love Of Learning
4th November 2022
Enlightening Week As Nursery Learn All About Diwali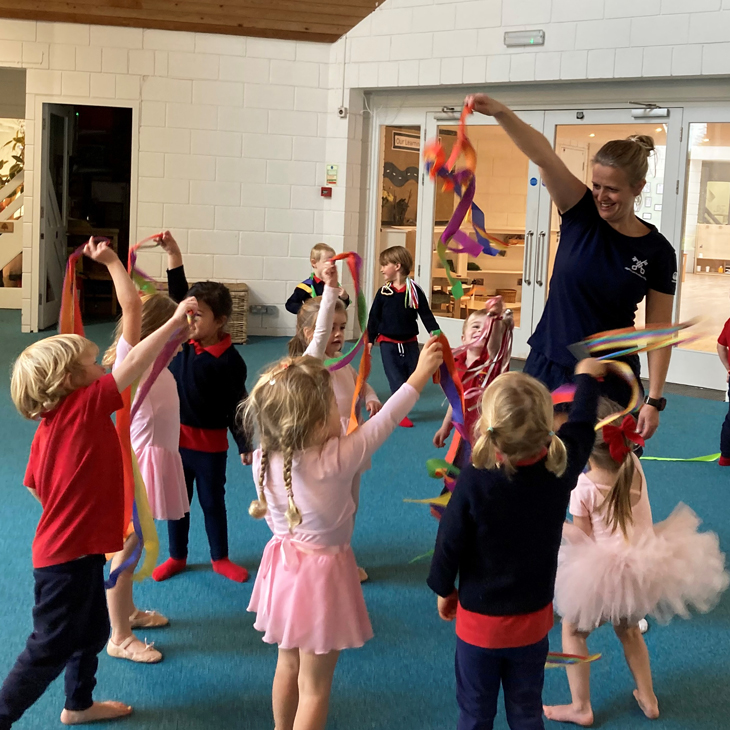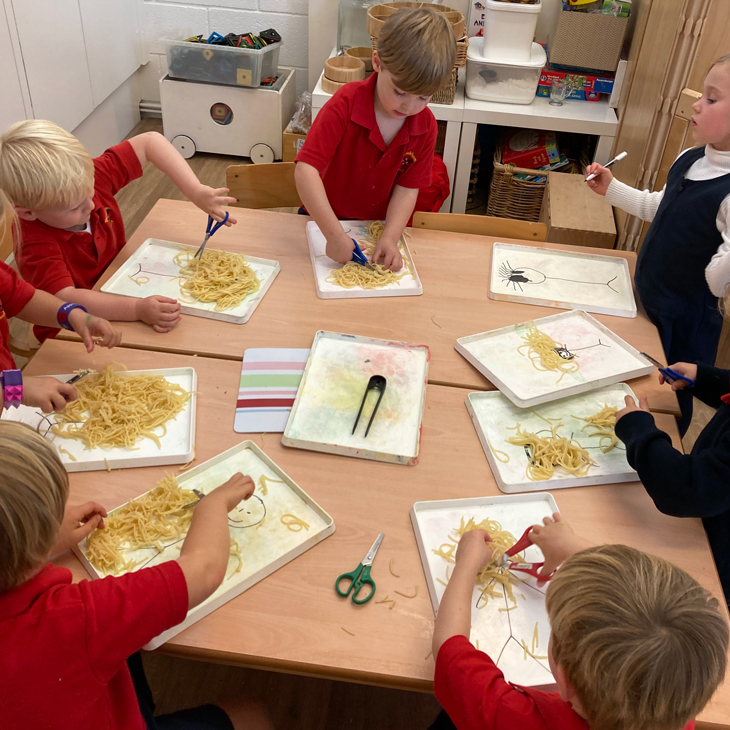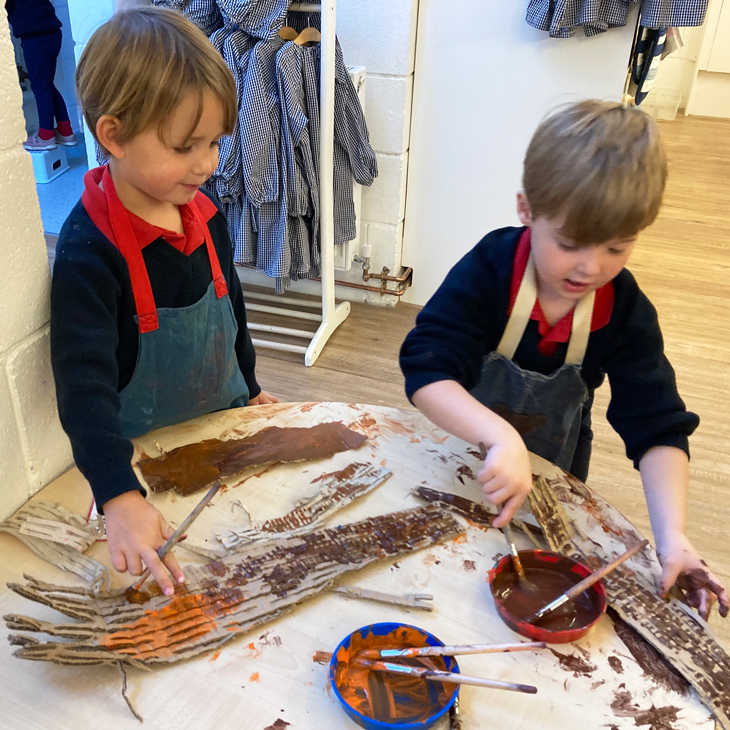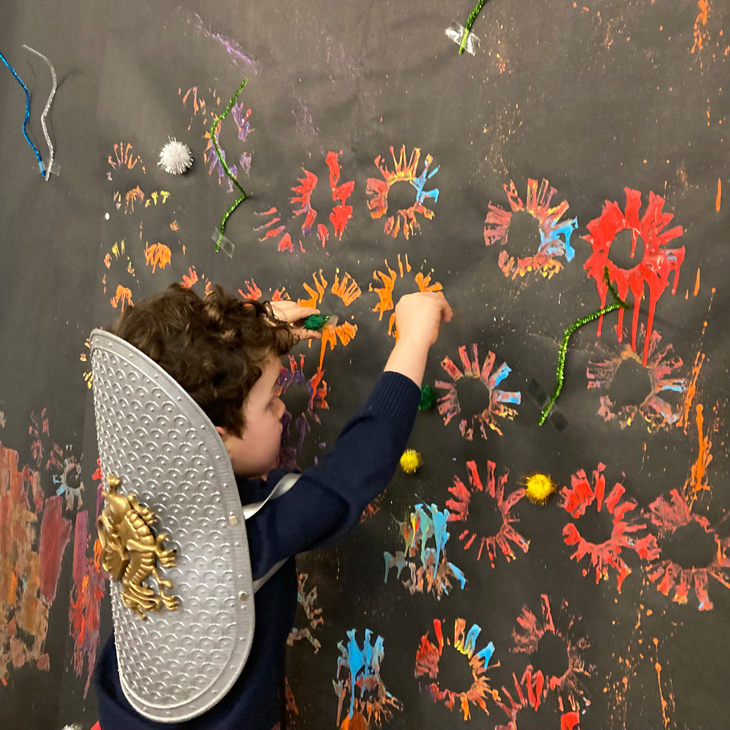 The Nursery children have been extremely busy this week following their return to school after the half-term break. They began the week by learning all about Diwali, the Hindu Festival of Lights, and very much enjoyed learning all about this special time through the eyes a child of a similar age to them. They listened to the story of Rama and Sita and used their creative skills to make their own Rangoli patterns out of coloured rice. There was also lots of excitement on the build up to tomorrow's school bonfire and fireworks. As well as learning all about how to stay safe on bonfire night, the children had lots of fun collaborating to create a fireworks scene on a huge black canvas, applying a variety of art techniques. They printed, splattered paint (in the style of Jackson Pollock!), and used collage materials to produce their work of art and were delighted with the end result!
Sam Forster, Head of Early Years
Forest School A Family Affair For Reception Children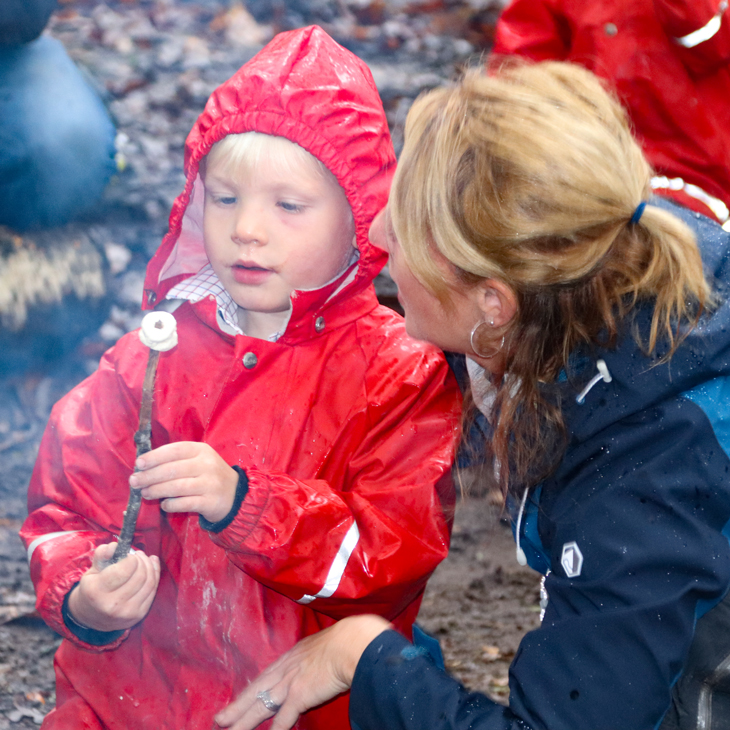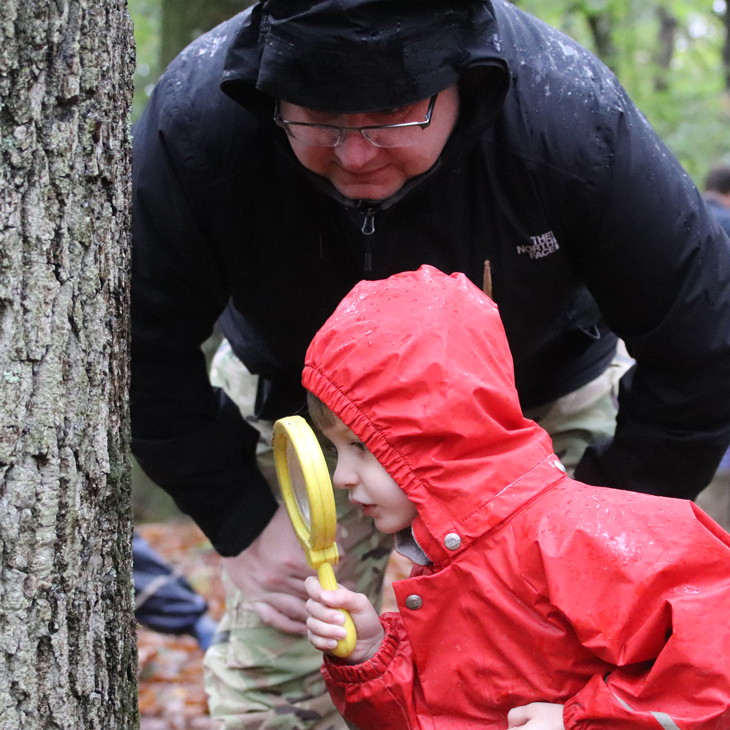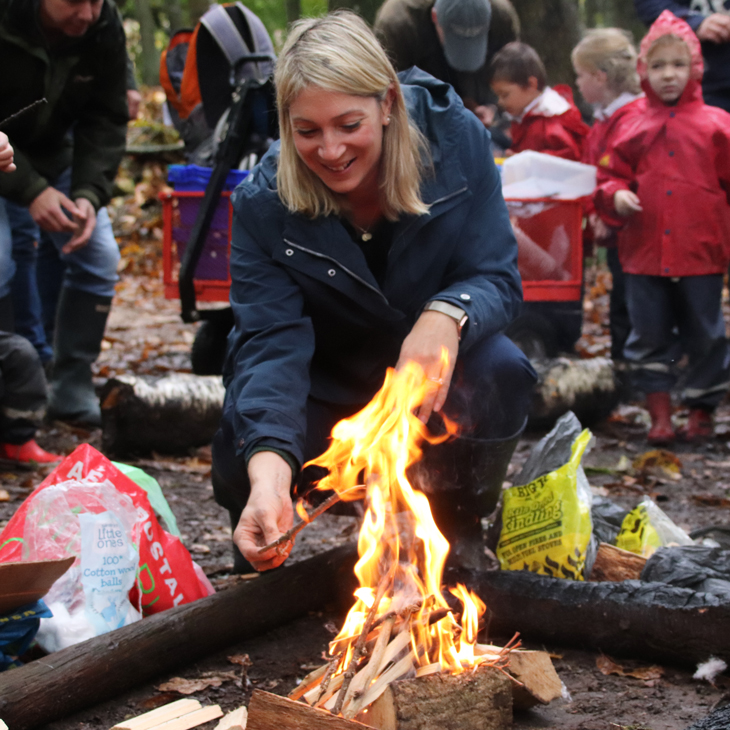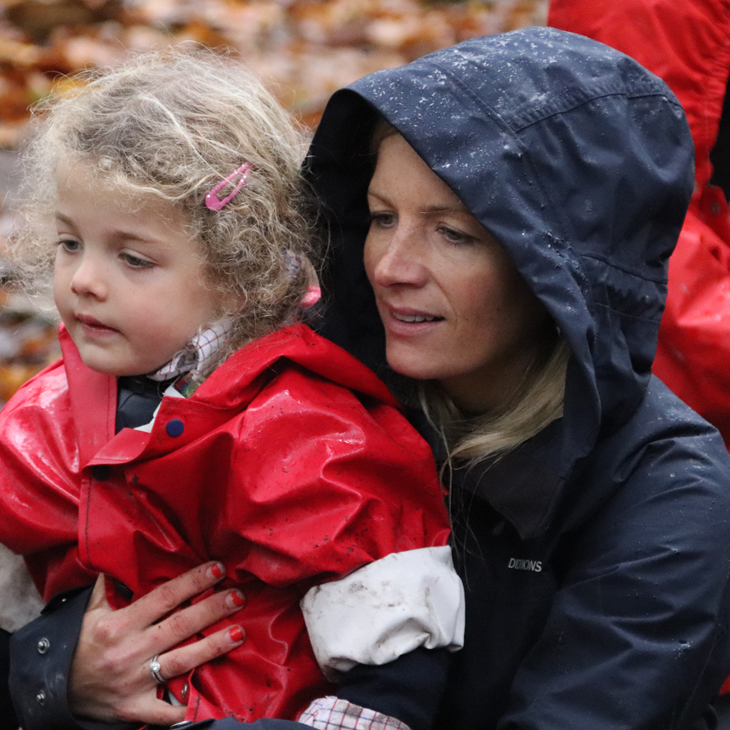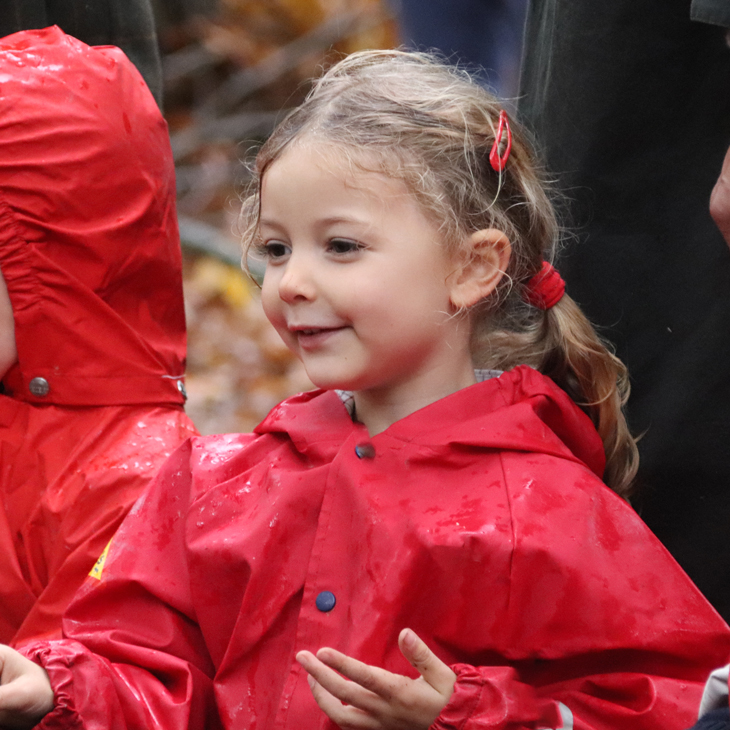 There was a great deal of anticipation surrounding this week's Reception children's Fathers' Forest School event, which is always a highlight in our school calendar. Many discussions took place around which activities their grown ups would enjoy the most and after a vote it was decided that a campfire was definitely the favourite option. On the way from the classroom to the woods, the children were so proud to share their knowledge of safely crossing roads with their grown ups, issuing the instructions with real enthusiasm. Once in the woods and settled around the fire pit, the ever-important Forest School rules were shared by the children to ensure that their adults knew what they needed to do in order to keep themselves and everyone else safe. Eager to get started with the challenge of making an animal out of clay and items from our wonderful natural environment, the creative children made an array of different creatures, from dinosaurs to hedgehogs. Then it was on to the undoubted highlight of the day – the fire! After so much wet weather, perseverance was needed to get the fire started, but before long the telltale sign of wafting smoke drew people back to the firepit, where the children worked with their parents to whittle sticks ready to toast marshmallows. Having safely roasted them over the embers, given them 10 good blows to cool them down and gently touched them to check they weren't too hot, the sticky treat was quickly devoured while being washed down with a cup of hot chocolate.
Georgie Hunter, Head of Reception
Everything Starts To Add Up For Resourceful Year 1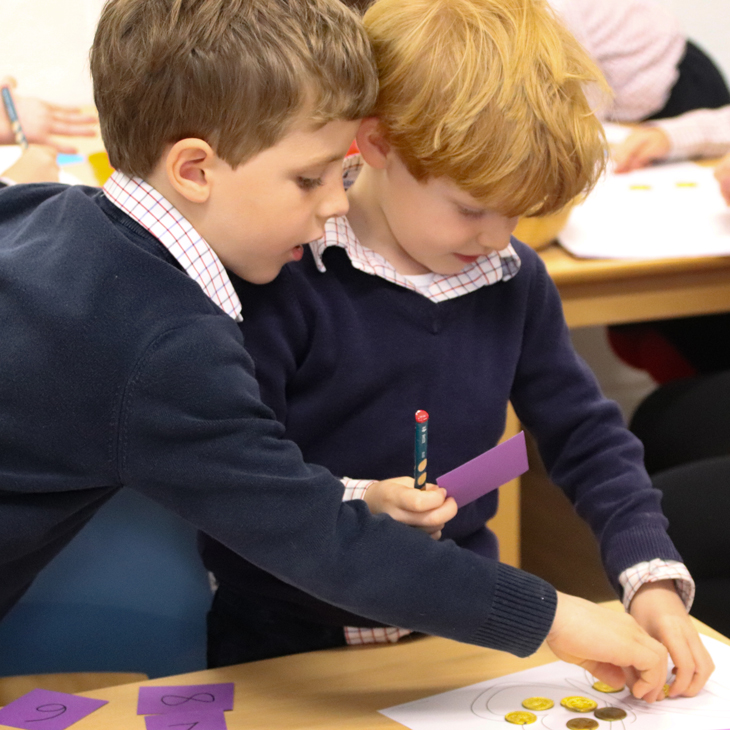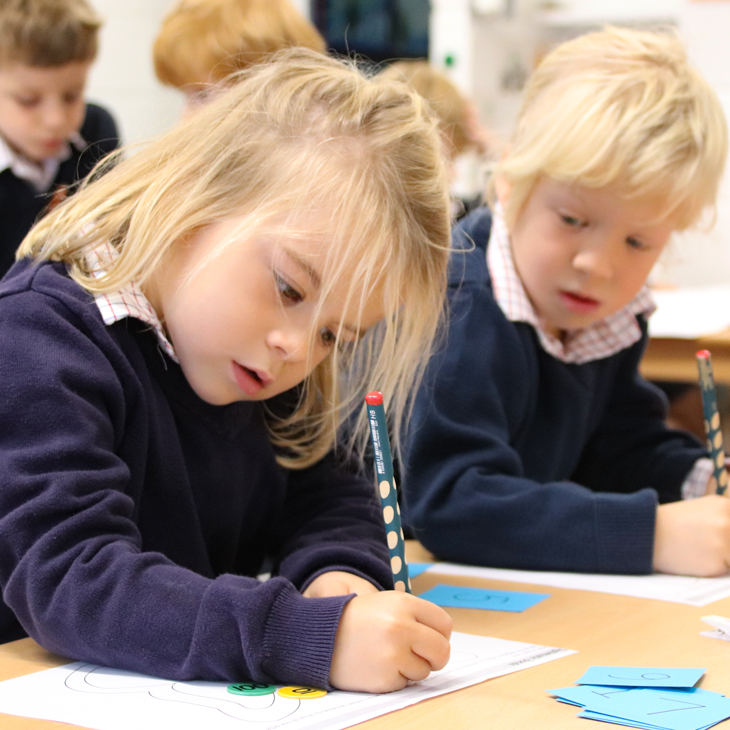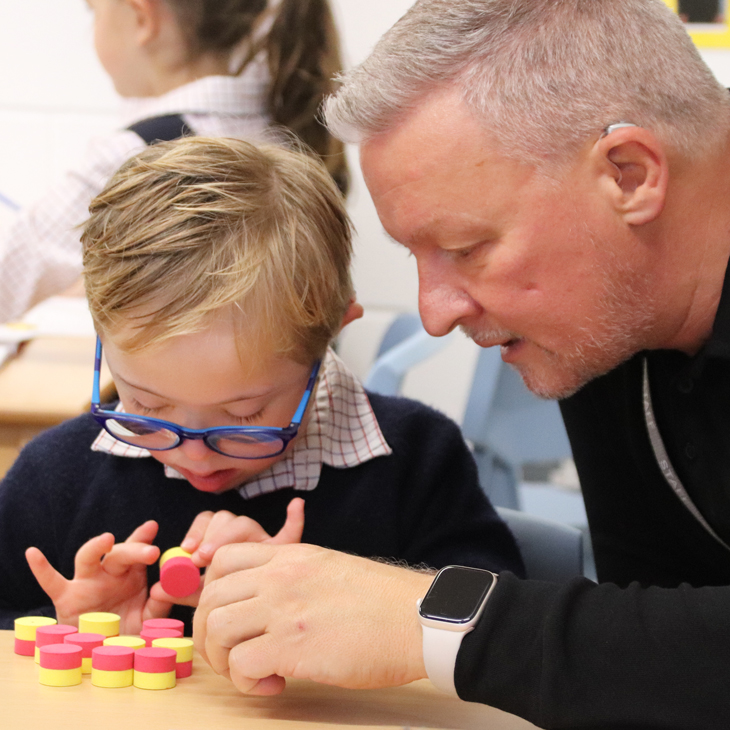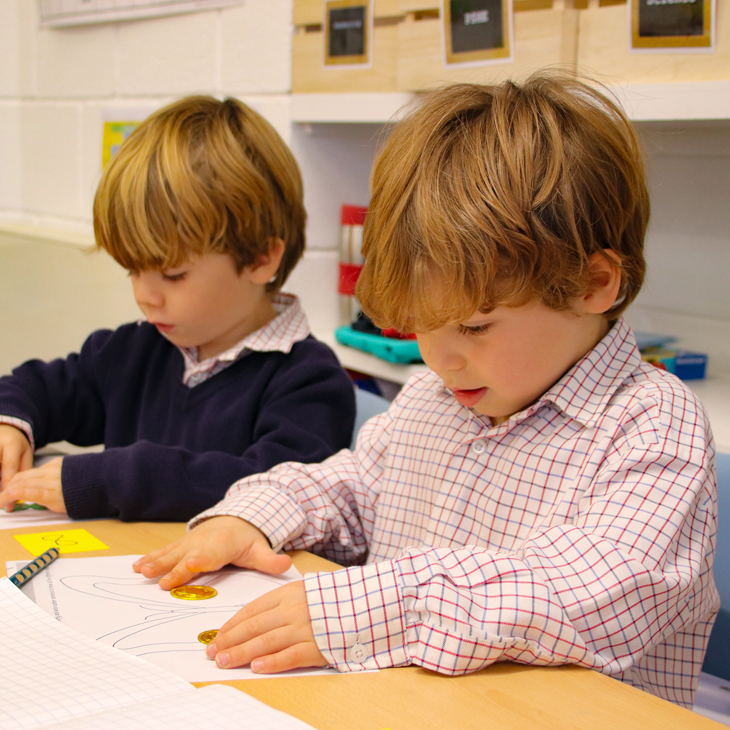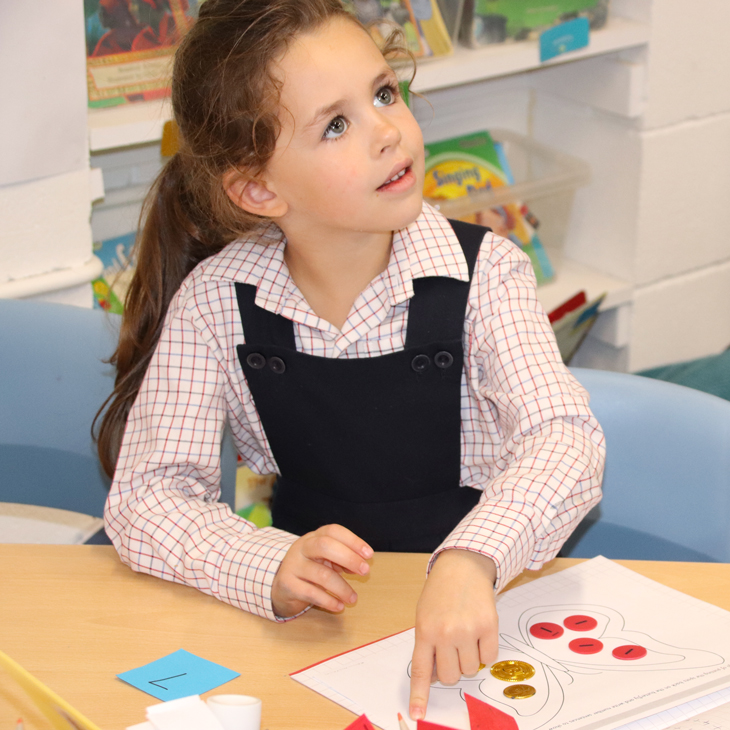 Firstly, a huge welcome back after half term. The children have come back with a real spring in their step and ready to learn. As if to reinforce the point, this week the children have got stuck into revisiting odd and even numbers in maths and continuing with their addition. As part of the process, the resourceful children discovered a systematic way of finding number bonds all the way up to 10. And they have been superstars at making, drawing and also writing number sentences to go alongside this using the addition symbol. Year 1 have also begun looking at their exciting new text in literacy, which is all about real-life superheroes! The children were incredibly animated thinking about all the people who help us in the community and could be called superheroes in real life. The text this term is non-fiction, so the children have been looking at the features of non-fiction work and what makes it different to fiction.
Rachael Berry, Year 1 Class Teacher
Shocked Year 2 Embark Upon Palm Oil Crusade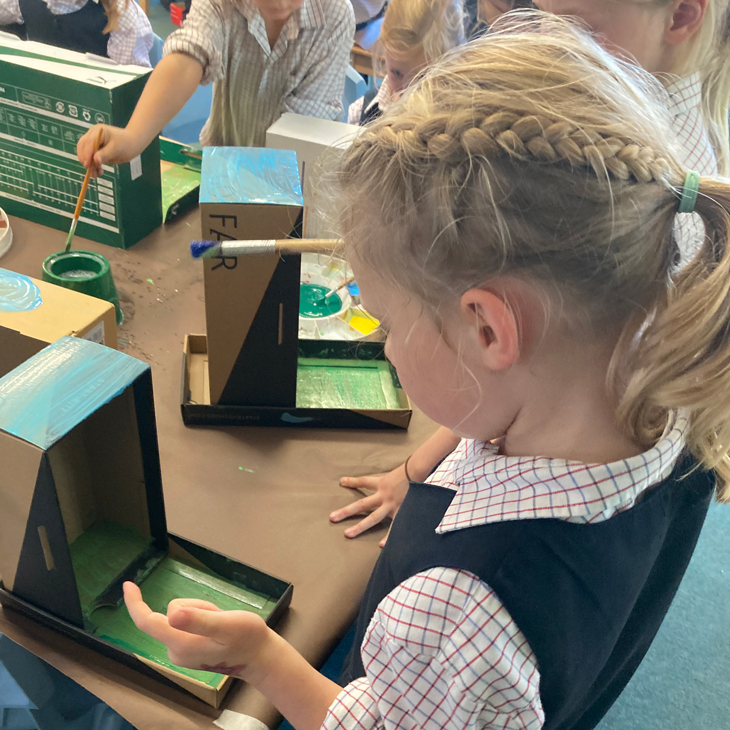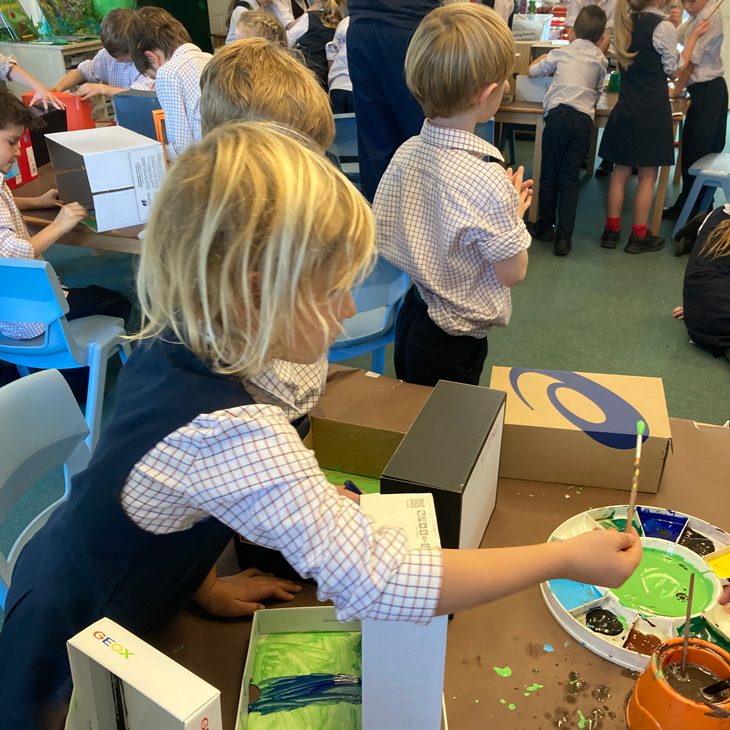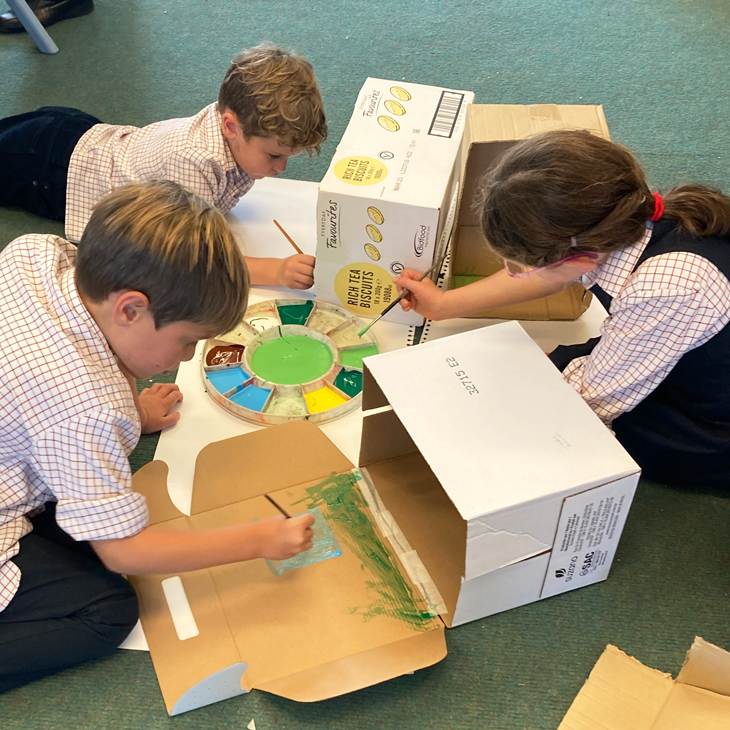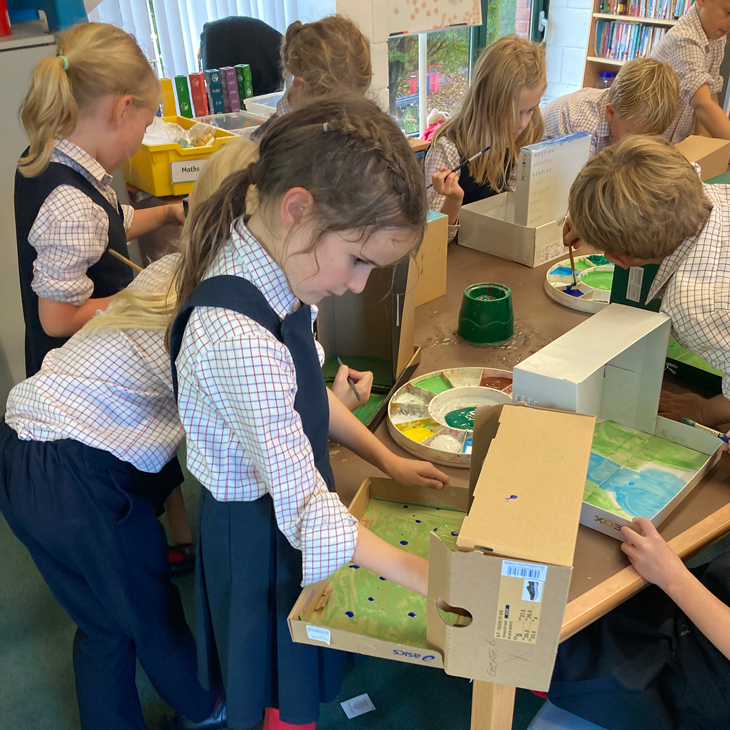 Picture an ingredient that makes soaps frothier and crisps crunchier. What is this mystic secret ingredient, you ask? Well, Year 2 have discovered that it is palm oil. The children have been learning about how it is used, how it is harvested, and the impact it is having on our planet and its inhabitants. Oil palm trees are native to Africa but Year 2 discovered that in the early 20th Century oil palm trees were introduced to Indonesia and Malaysia. Today, these countries produce more than 85% of the global supply of palm oil! The children were shocked to learn that oil palm trees have to be grown on a plantation and that to make way for such plantations, huge areas of rainforest are being destroyed. In fact, palm oil production is one of the biggest reasons for deforestation around the world. As forests are torn down, the endangered species that live there – such as orangutans, elephants and gorillas – suffer badly. As a result, if nothing changes, many of these species may soon become extinct! The children in Year 2 have begun to inspect the packaging of many different products to see if they contain palm oil. In addition, they have also been set the challenge of looking for palm oil-free products or products containing sustainable palm oil next time they shop. Not only that, in response to such a devastating discovery, Year 2 have started developing their writing techniques to pen persuasive letters to convince companies and loggers to find alternatives to palm oil to avoid endangering wildlife and cutting down rainforests. Furthermore, the children have started to create model rainforests, full of life and energy, that provide us all with a visual reminder of the importance of our world's forests. Clean air, magical medicines, delicious foods and a multitude of living things are just a few of the aspects rainforests give us in addition to being our natural defence against climate change. Well done, Year 2. Keep up the good work and you will become little Brookham botanists in no time!
Charlie Millsom, Head of Year 2
Year 3 In Step To Discover Ceilidh Charm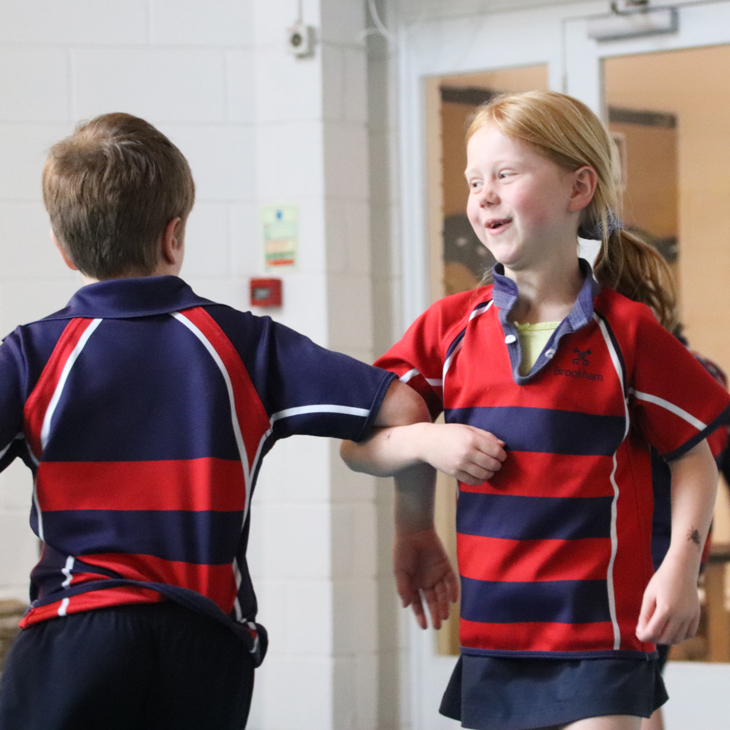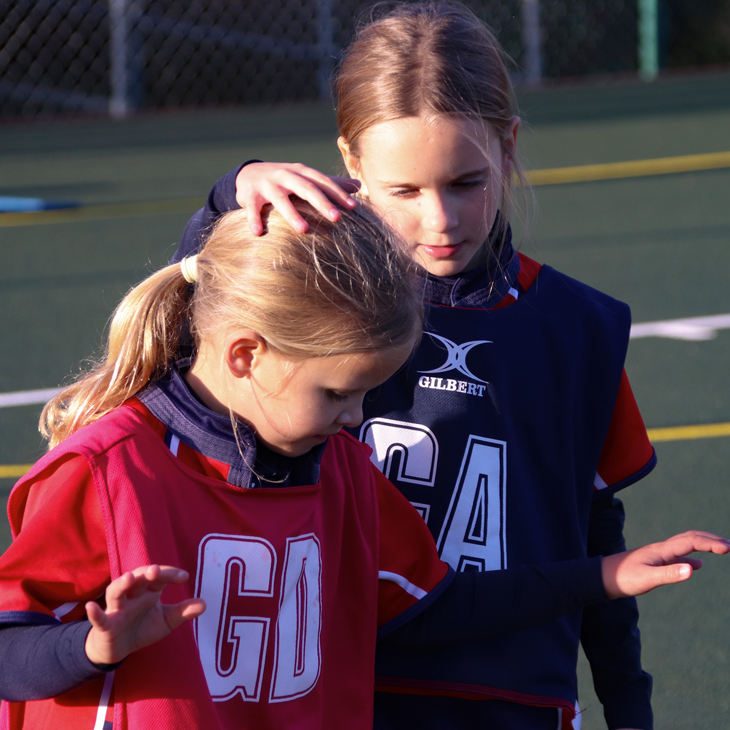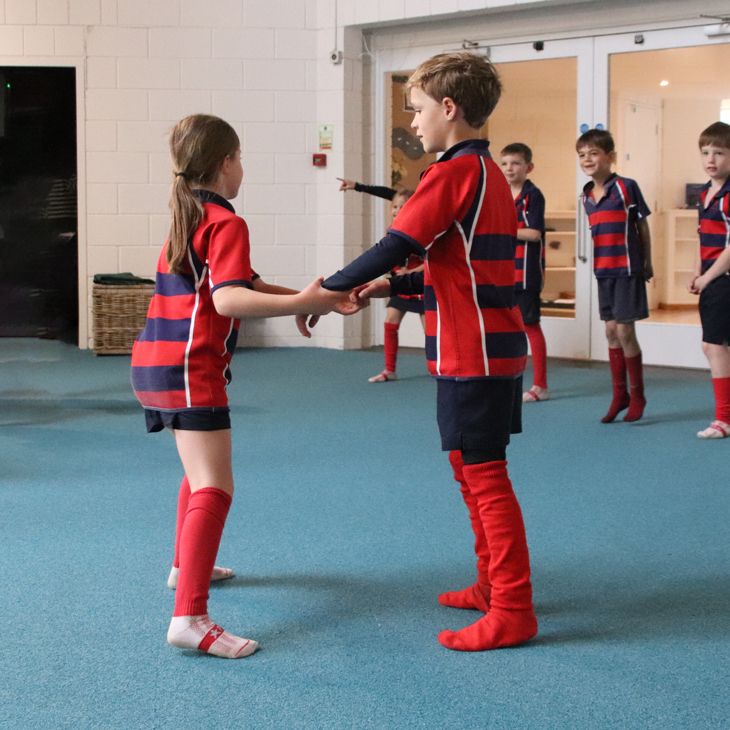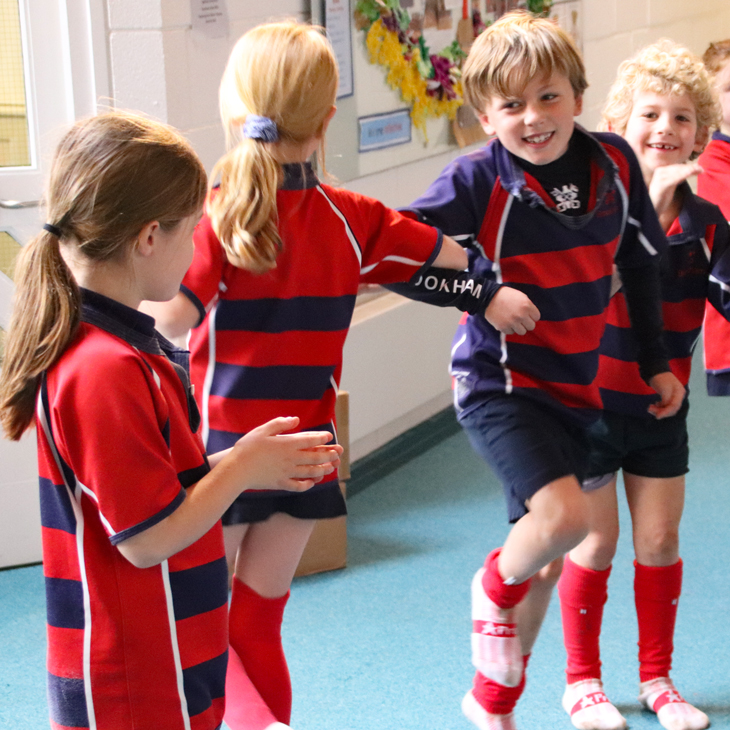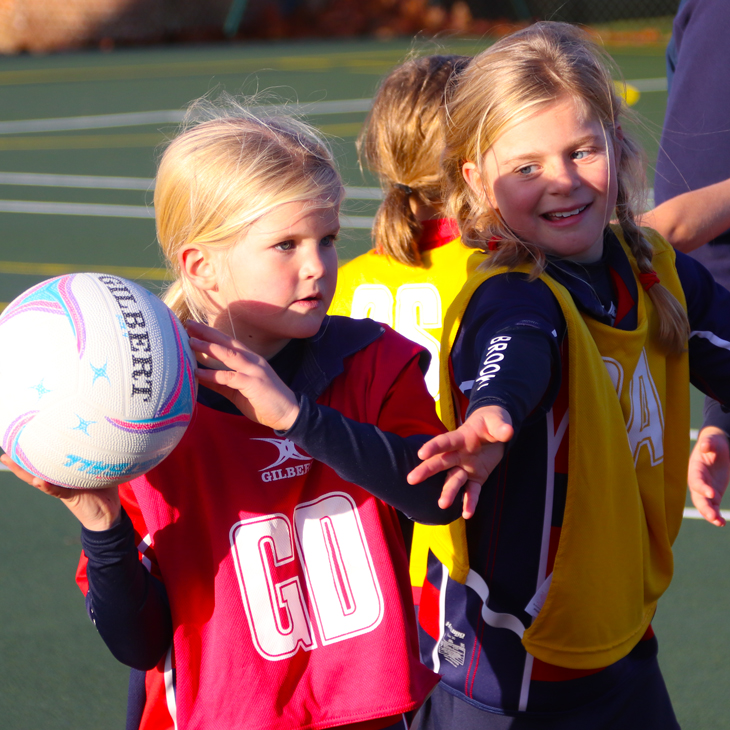 What fun starting back to school at Hallowe'en! With the half-term holiday a distant memory, the children came back with their batteries fully recharged and raring to go. As November arrived with a bluster, the wind also provided the backdrop to some excellent imaginary games involving flight; fortunately so, as it turns out that a yeti has been leaving a trail in the classrooms upstairs as part of our literacy hook! Autumn is very much with us now and the children are using the beautifully coloured, freshly fallen leaves in their play. In the classroom, the children are learning about the various festivals and traditions from All Hallows and Guy Fawkes Night to – and can it be possible? – Advent and Christmas. In Year 3, there is a lot of emphasis on keeping healthy and the children have sport and exercise timetabled every day, from games to cross-country and swimming to PE. In PE in particular, the children are having a wonderful time as they start their unit on dance. It was absolutely lovely to see the children embracing ceilidh dances this week, as they begin to learn the steps and timing. And collaboration was definitely the name of the game as Year 3 children practised netball technique and strategy in a mixed training session with their near neighbours at Churcher's Junior School. All in all, it has been a very happy, healthy week indeed.
Stephanie Turner, Year 3 Class Teacher
Year 4 Add French Into The Linguistic Mix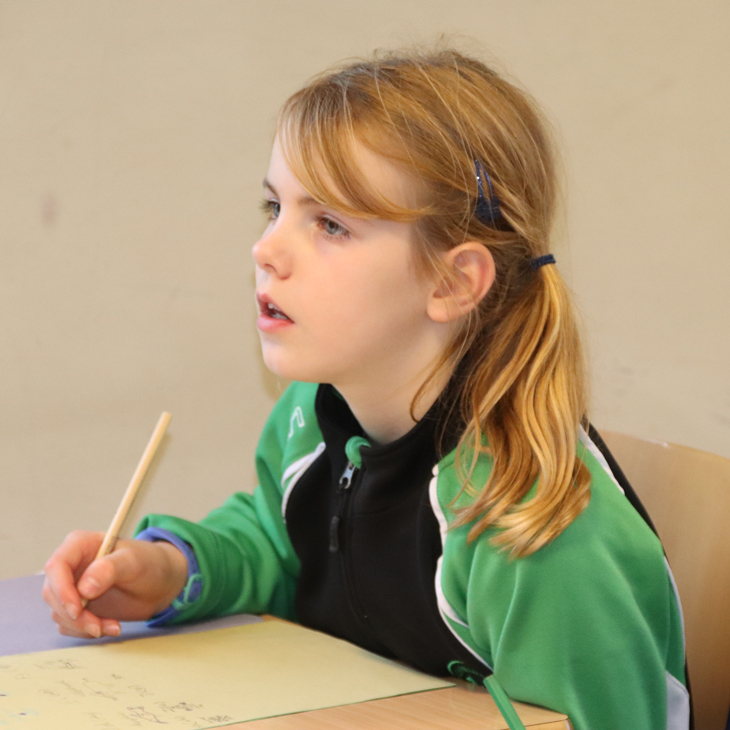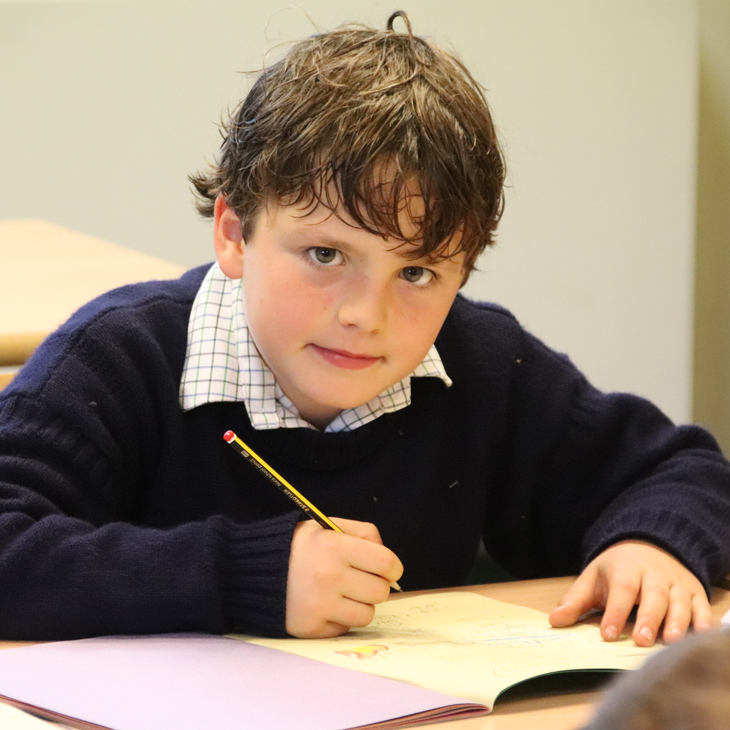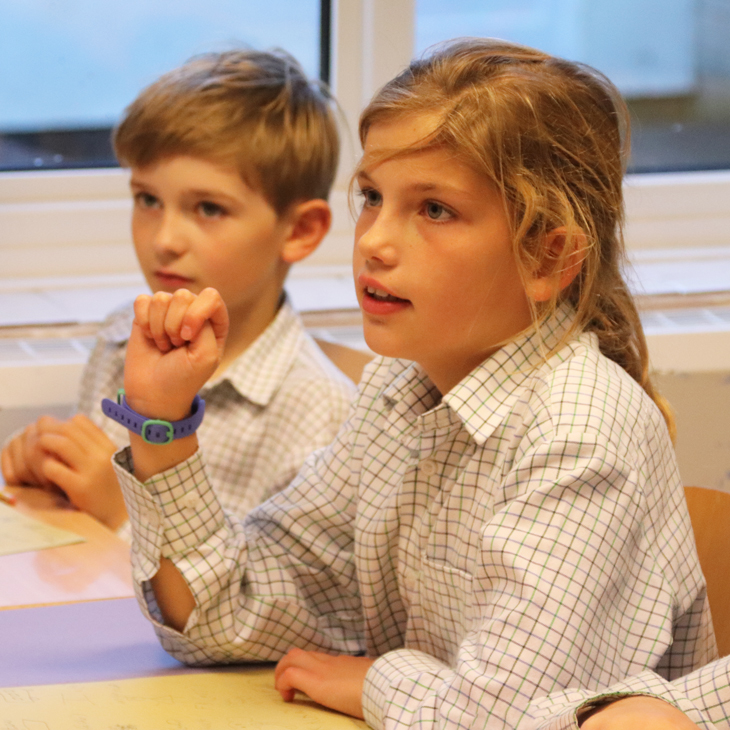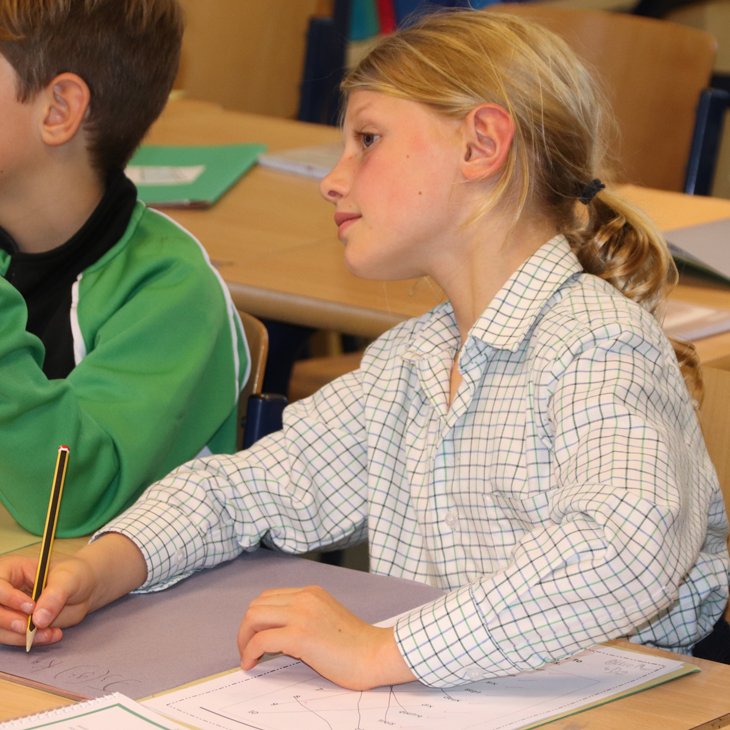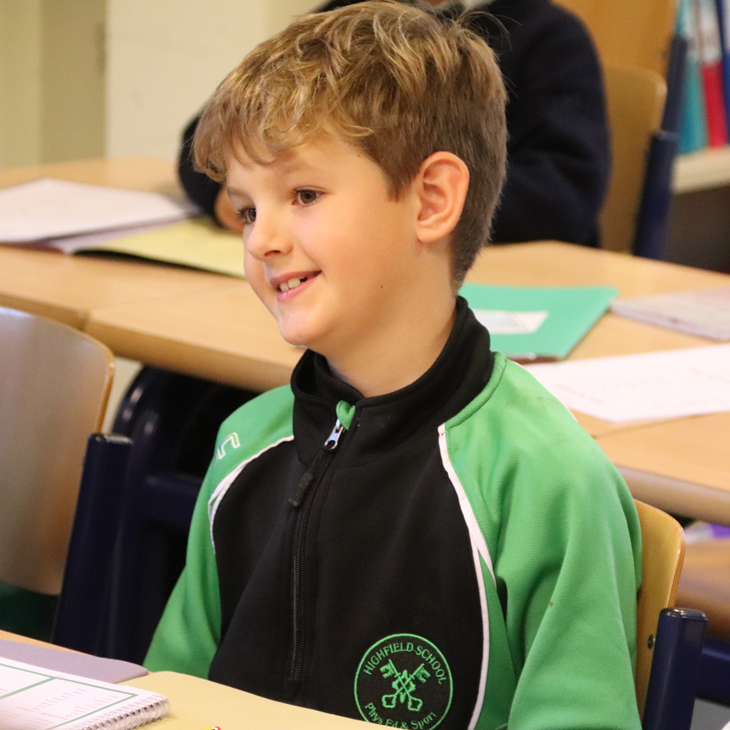 The majority of the Year 4 children come to us already keen and enthusiastic linguists with a grounding, predominantly, in Spanish. This term, we are laying the foundations in French too, which is done largely through conversation and song. Beauty and the Beast provided the children with a theme tune to learn greetings earlier in the term and now we are turning our minds to numbers, with the help of some dancing sea worms! And the pupils are creating their own visual dictionaries in their exercise books to help make a start on French pronunciation. Next week, Year 4 will be learning to say how old they are; practising numbers with balloons and a birthday party-themed lesson. Interactive lessons is the nature of language learning at this stage and it is lovely to see the enthusiasm that the pupils bring, as well as the confidence they have to join in.
Jo Longshaw, Head of Modern Foreign Languages
Year 5's Musical Creativity Is Simply Out Of This World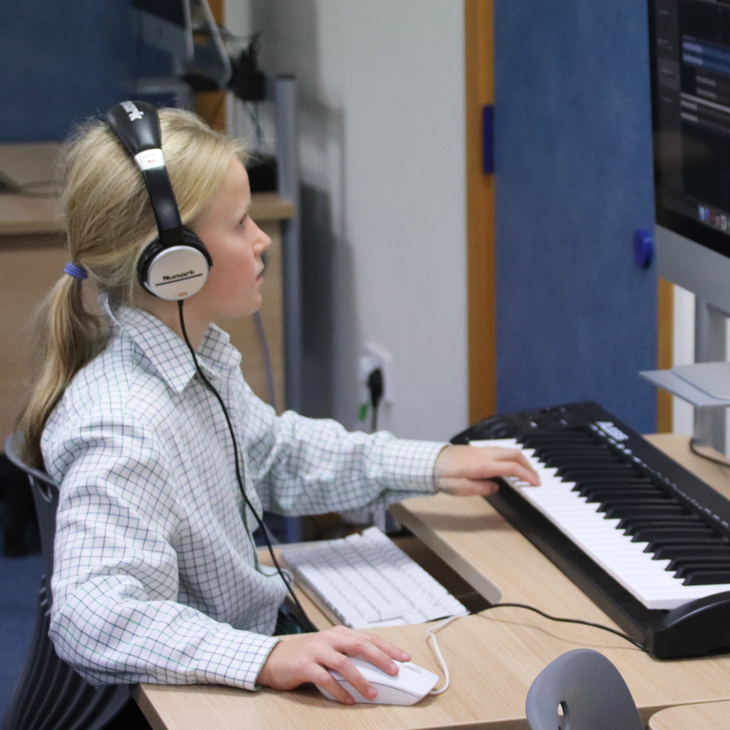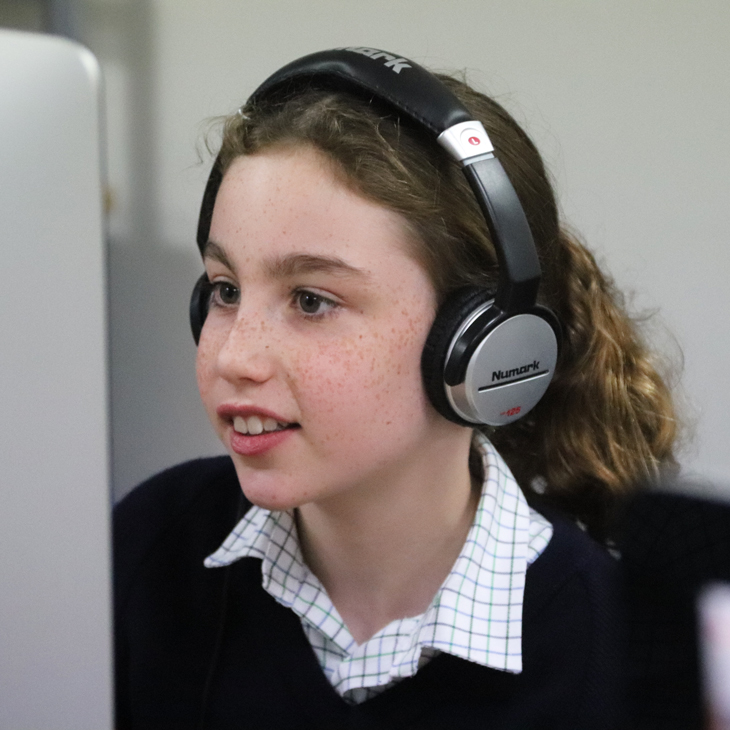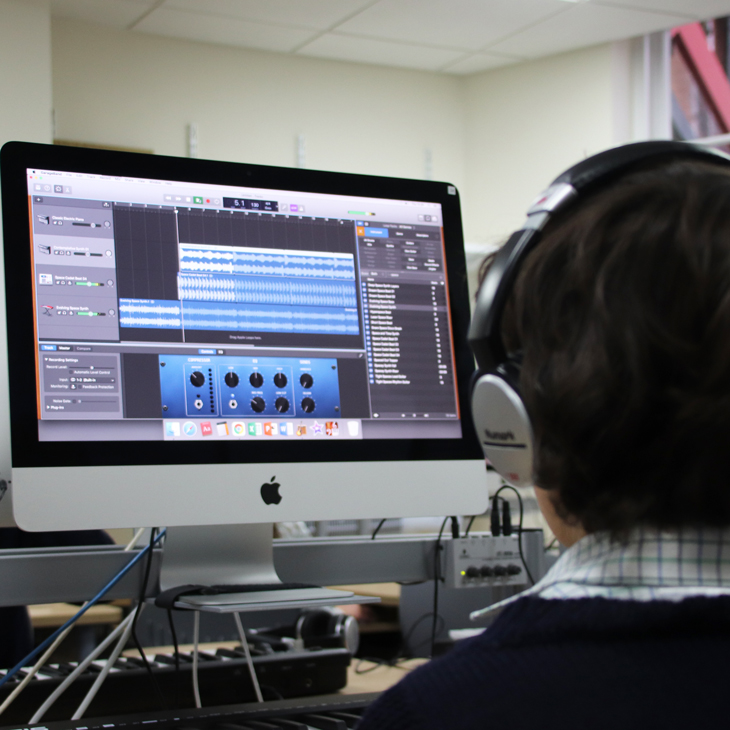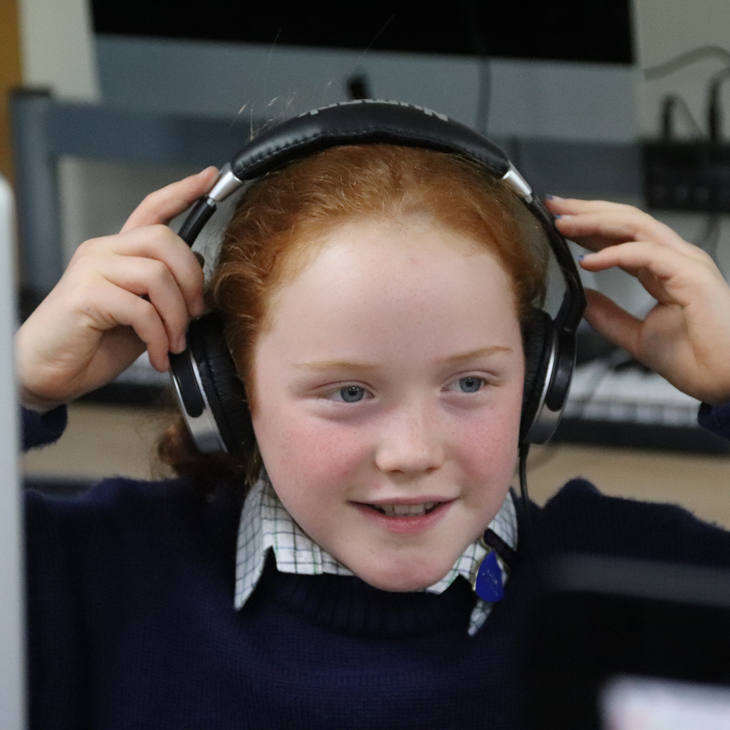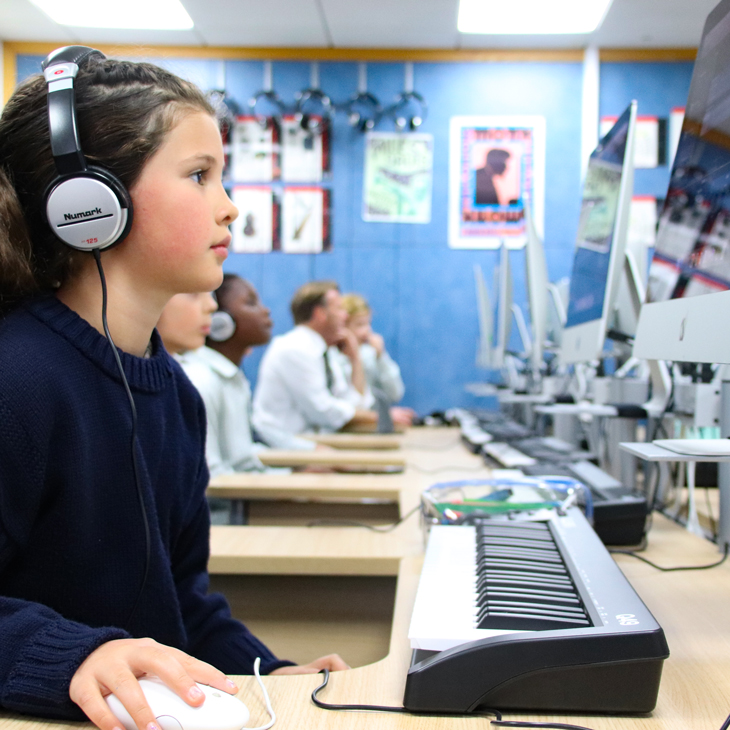 Year 5 have been studying the fascinating relationship between music and space this term, with a particular focus on Gustav Holst's Planets Suite. They are now starting their first composition project using Garageband to create their own space soundscape. Garageband's music creation system enables the children to create multiple tracks with pre-made keyboards, pre-made loops, and an array of various instrumental effects. As a result, the children can choose to write music for Pluto, the Moon, or some other astral body. And Year 5 really let their creative juices flow as they compiled some wonderful sounds.
John Mühlemann, Head of Music
Year 6 Footballers Bravely Battle To The Bitter End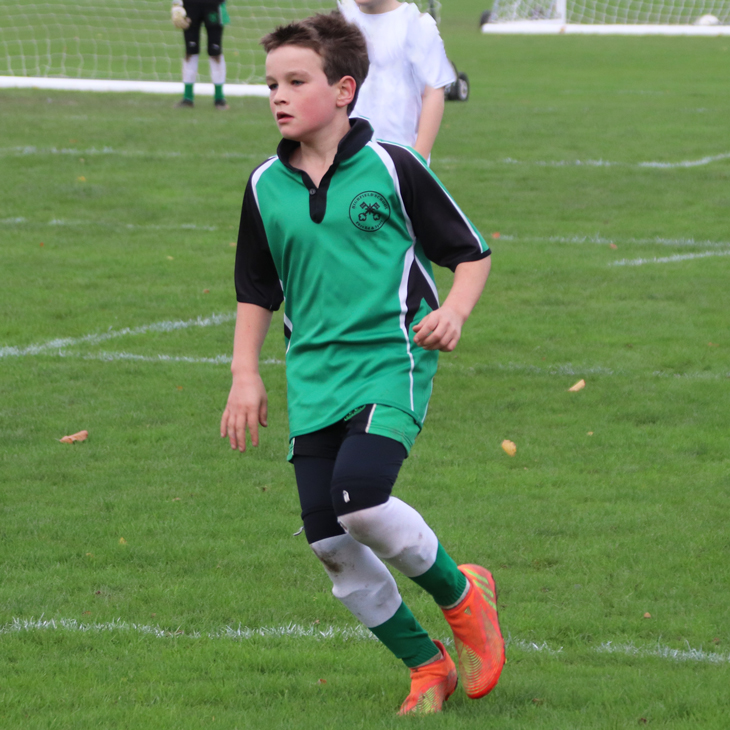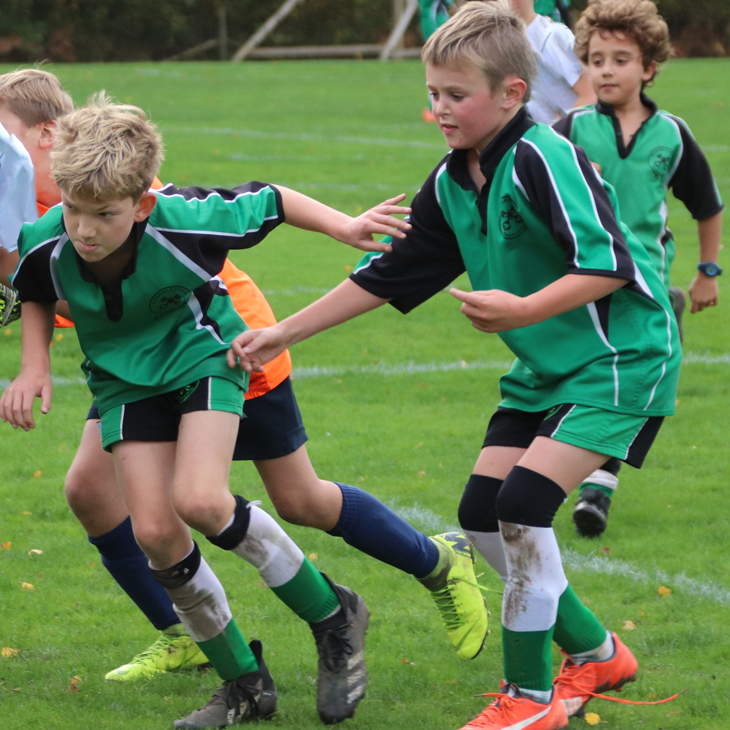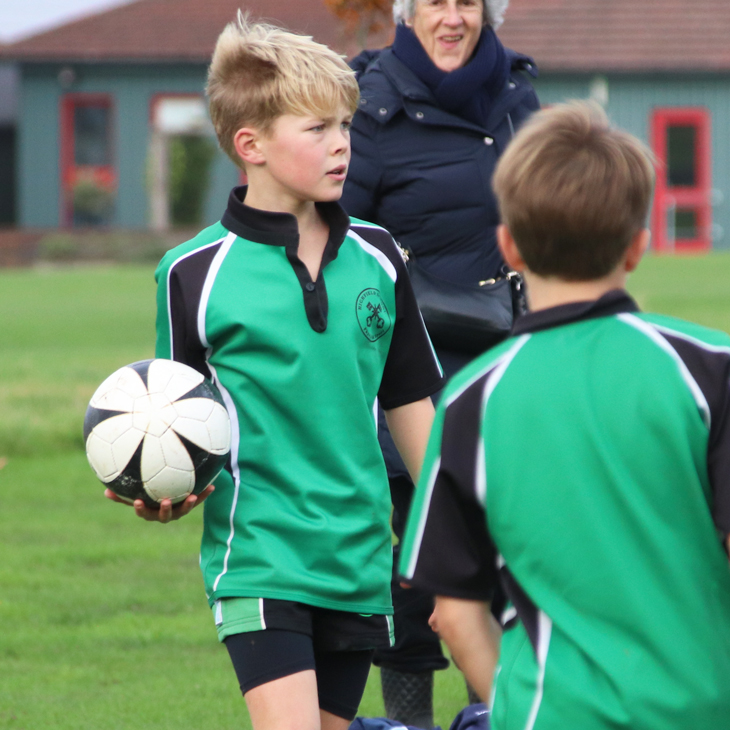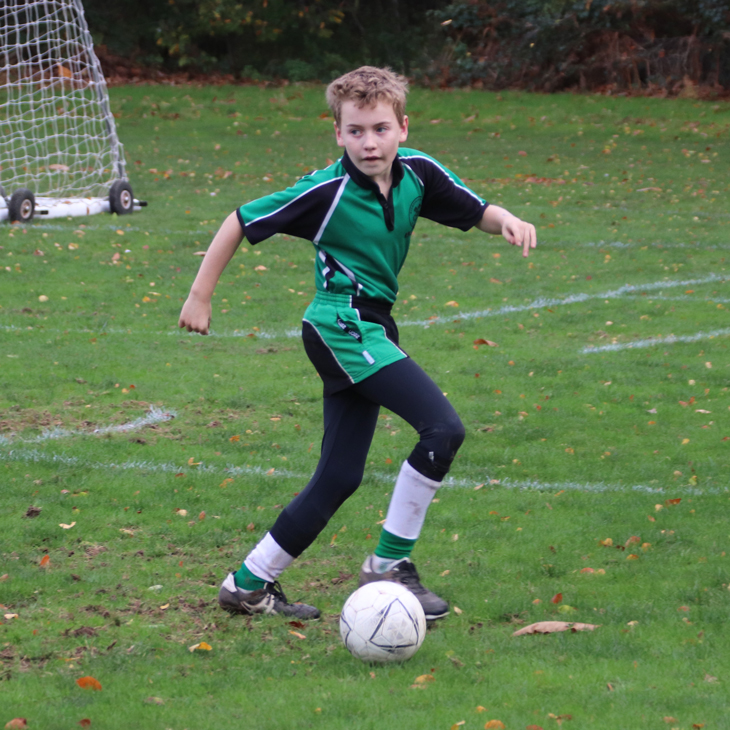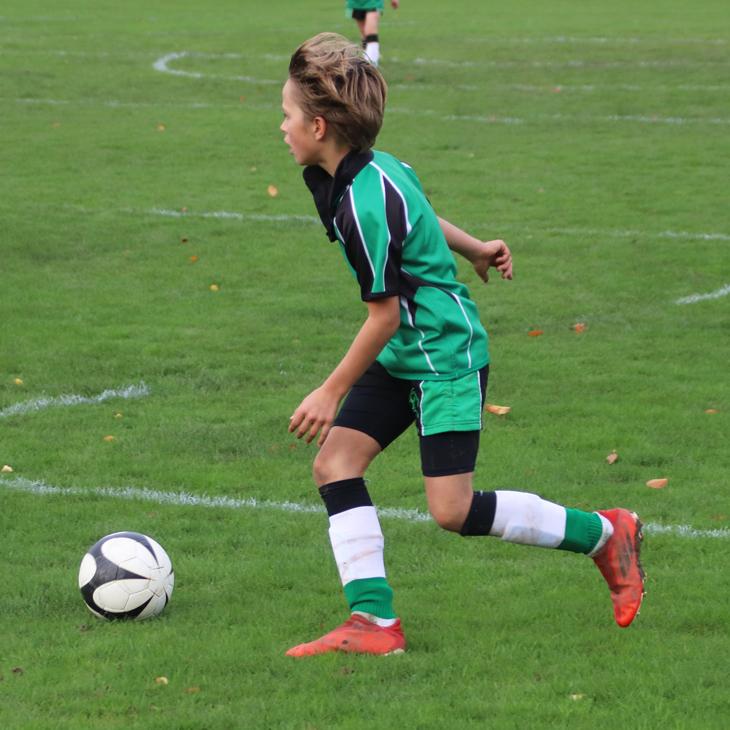 After a fantastic run of games, we arrived at the final game of an extremely successful season. The U11A boys were eager to get started and showed high intensity from the start, as discussed in the game plan. A few minutes in, the boys were rewarded for their quick start when, after some slick passing and movement off the ball, Jamie B managed to find the Lambrook net to give Highfield an early 1-0 lead. Dominating possession, Highfield continued to pass the ball well and peppered the Lambrook goal, but the visitors broke away and levelled the scores on 10 minutes. Real grit and determination from Ihor S after a goalmouth scramble restored Highfield's lead, only for the visitors to peg them back again just before half time. Lambrook stunned Highfield against the run of play at the start of the second half by scoring three quick goals to establish a 5-2 lead. Undeterred, Highfield battled on and prolific scorer Jamie B found the bottom corner before Ihor set up a grandstand finish with a neat finish after a deft touch earned him a yard of space. Highfield pushed for an equaliser right up to the final whistle but just came up short. Well done to all the boys for showing an immense amount of determination in what was a thrilling match to watch. A fantastic game to wrap up an impressive season.
Fraser Murphy, U11A Boys' Football Coach
Lambrook came smartly out of the gates against Highfield U11B, dominating possession in the first 10 minutes and taking advantage of some miscommunication in the home defence to take the lead. But Highfield refused to lie down and, after several near misses, Aurian G levelled the scores by the break. Despite it being a challenging first half for the home side, who were on on the receiving end of several fouls, the boys never gave up and everyone tracked back to help the defence as well as move the ball wide to help set attacking platforms. Despite their best efforts, Highfield were ultimately undone by a wonder goal from Lambrook, who quickly followed up with a third goal to secure a 3-1 win.
Ben Wright, U11B Boys' Football Coach
The scoreline – 3-0 to visitors Lambrook – doesn't reflect the tremendous football played by both teams. It was like the final minutes of a cup final – for the entire 40 minutes! It was end-to-end stuff with both sides creating a decent number of chances. Highfield conceded just before the break but were denied an equaliser by the Lambrook goalkeeper. Highfield began the second half brightly but were caught on the break as the visitors doubled their lead, while a good old-fashioned goalmouth scramble resulted in Lambrook's third goal. The boys should be very proud of their efforts and on another day could easily have got something out of the game.
Richard Dunn, U11C Boys' Football Coach
Grammar Proves A Real Draw For Year 7 Latin Linguists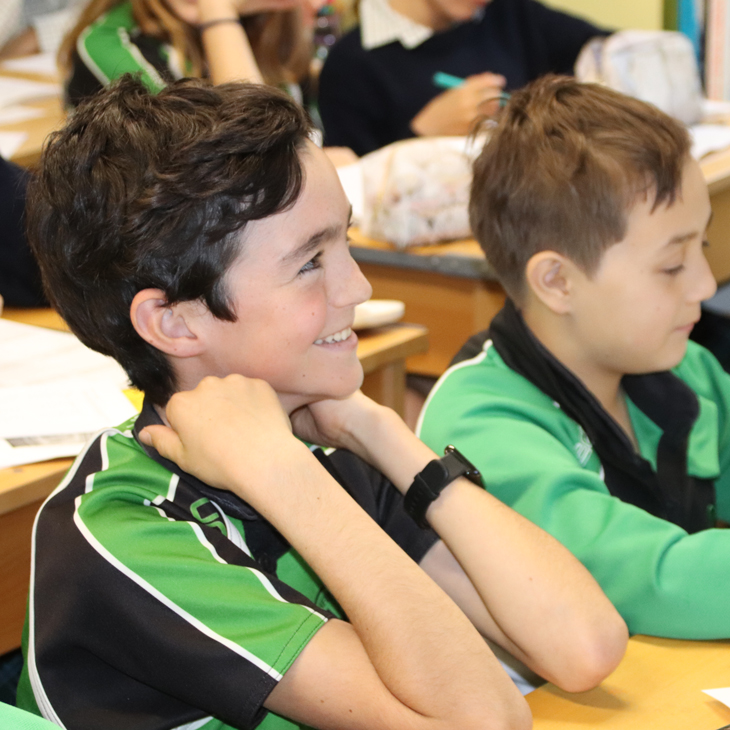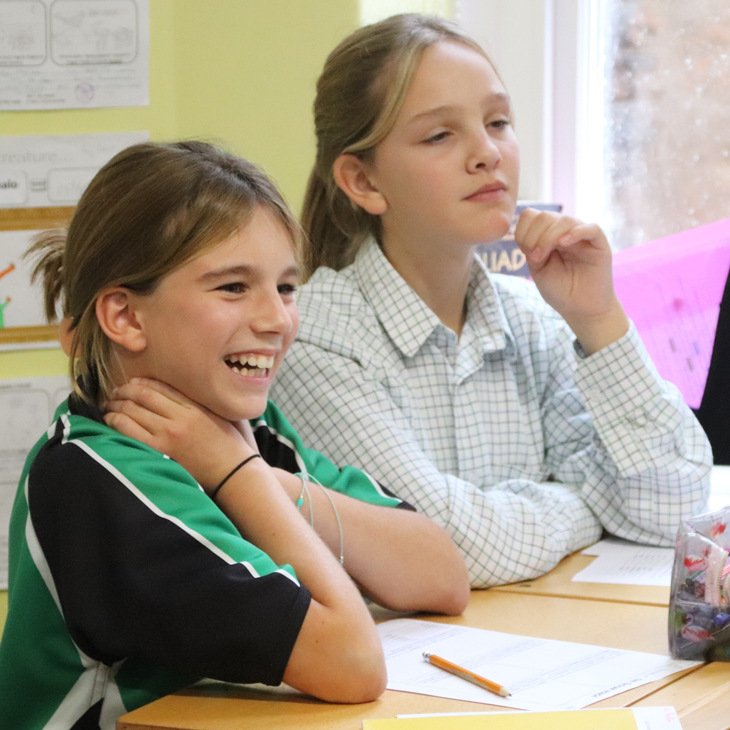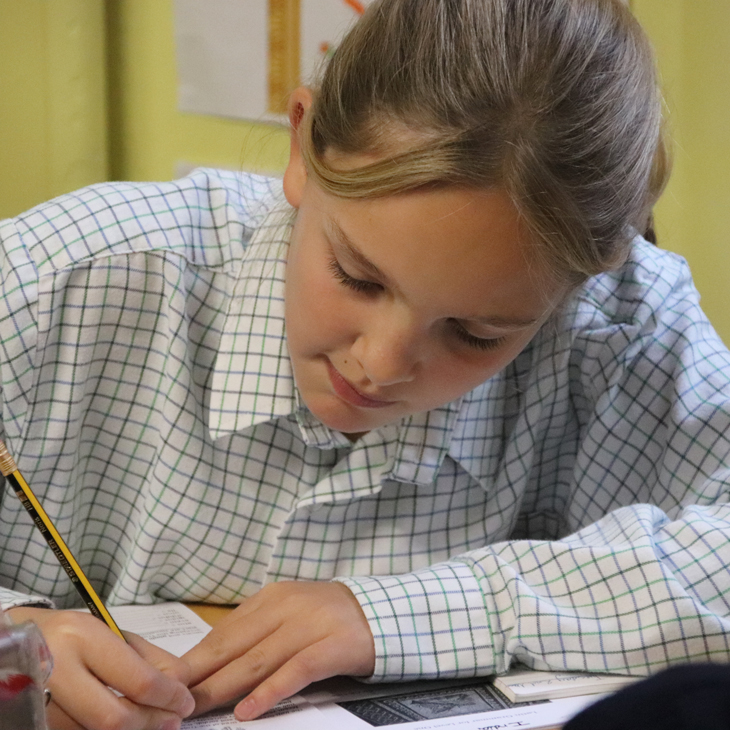 Fresh from the half-term break, Year 7 were fully ready to turn their attention to the next enthralling element of Latin grammar – and for some this was to learn the rules about how adjectives work. Alongside the traditional mantra of learning what new words mean, there was an artistic element to the learning: learn the word, draw the word. Since the story involved the Trojan War, there were angry (irati) Greek soldiers in muddy (sordidi) and cold (frigidi) camps, until Odysseus conceived the plan of a magnus equus (big horse) and many (multi) Trojans were laid low. Artistic interpretations were varied in approach and style – and for some, skill! – but a final question-and-answer session revealed that with the help of the images (the ones where we could actually see what it was the artist was trying to say) the vocabulary had sunk in; perhaps next time we will try it with mosaics…
Alexander Walker, Head of Classics
Year 8 Blossom As They Dig Deep Into Daffodils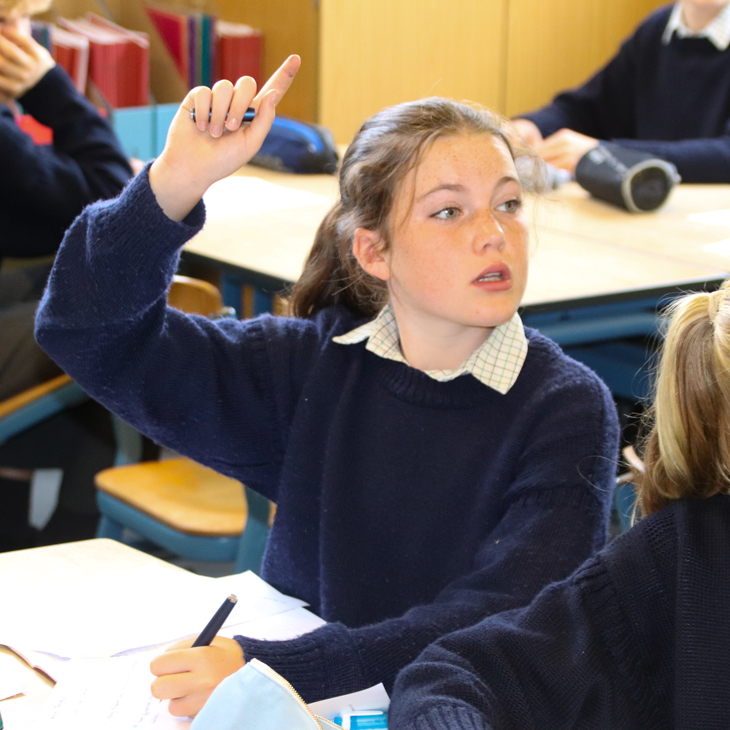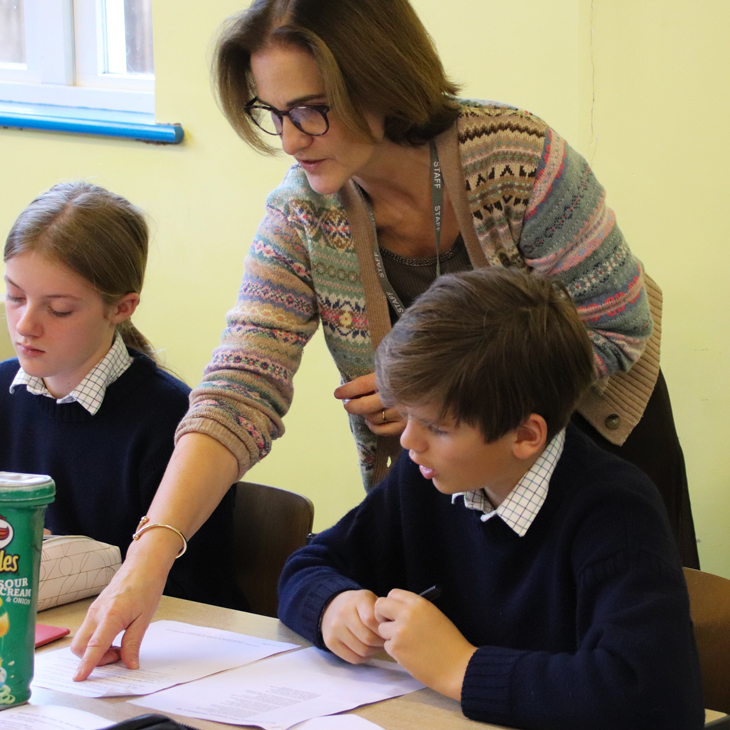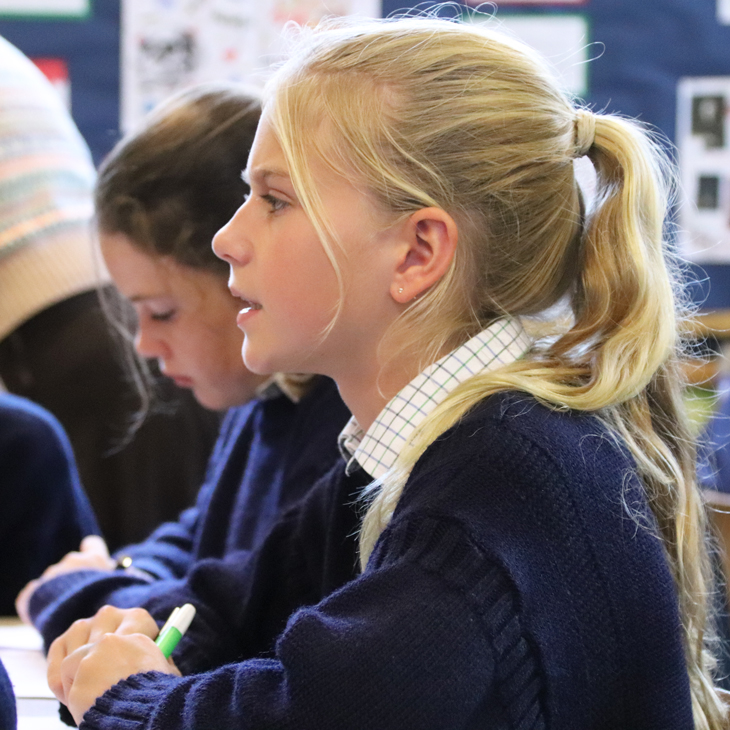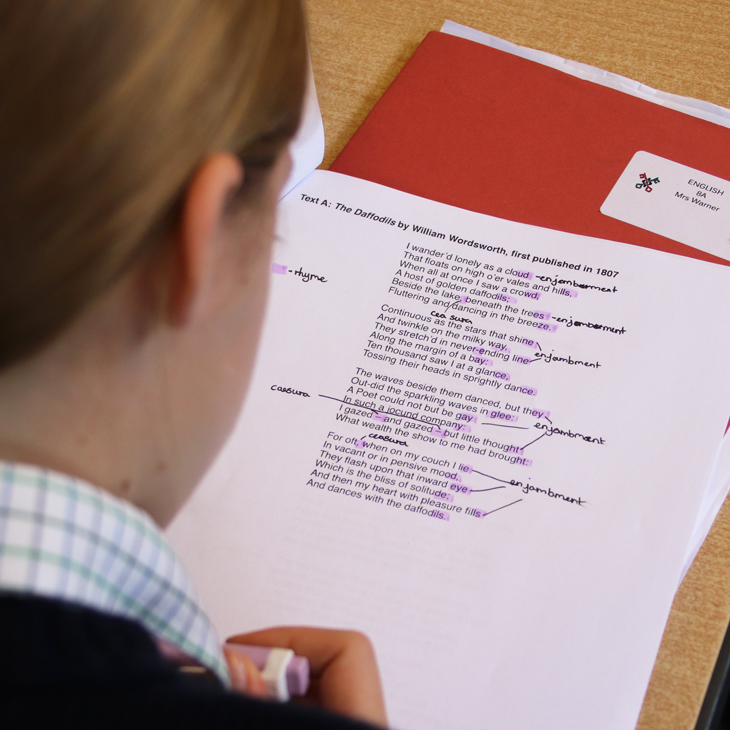 In English this week, set 8A had the opportunity to look at the challenges presented by a scholarship paper. We looked together at the famous poem 'Daffodils' by William Wordsworth. The essay question asked: How does Wordsworth present his thoughts and feelings about the daffodils in this poem? So instead of writing, the class divided into groups to discuss the poem in depth; thinking about the key ideas of language, imagery and form. Although this seemed a daunting task at first, the pupils soon discovered that the techniques and terminology they have already learnt enabled them to use exploratory talk to identify many fascinating features of the poem. When his wonder at the beauty of the daffodils stops the poet in his tracks, he uses caesuras in a line to emphasise his reaction. When he wants to show the "neverending line" of flowers, enjambment keeps the verse flowing in an echo of this movement. There was also a healthy element of debate: is 'twinkle' an example of onomatopoeia? The majority thought it was. Was the word 'wealth' a metaphor linking the colour of the petals to the material wealth of gold? This exercise in oracy  will give the pupils increased confidence when they come to write independently about literature.  In addition, by working in small groups, and contributing and listening to their peers, these students are showing their ability to share ideas and move together through discussion to a deeper understanding of the poet's craft. The next step will be writing analytical essays – another key skill for all the pupils, both here at Highfield and in the future at their senior schools.
Katy Warner, Year 8 English Teacher