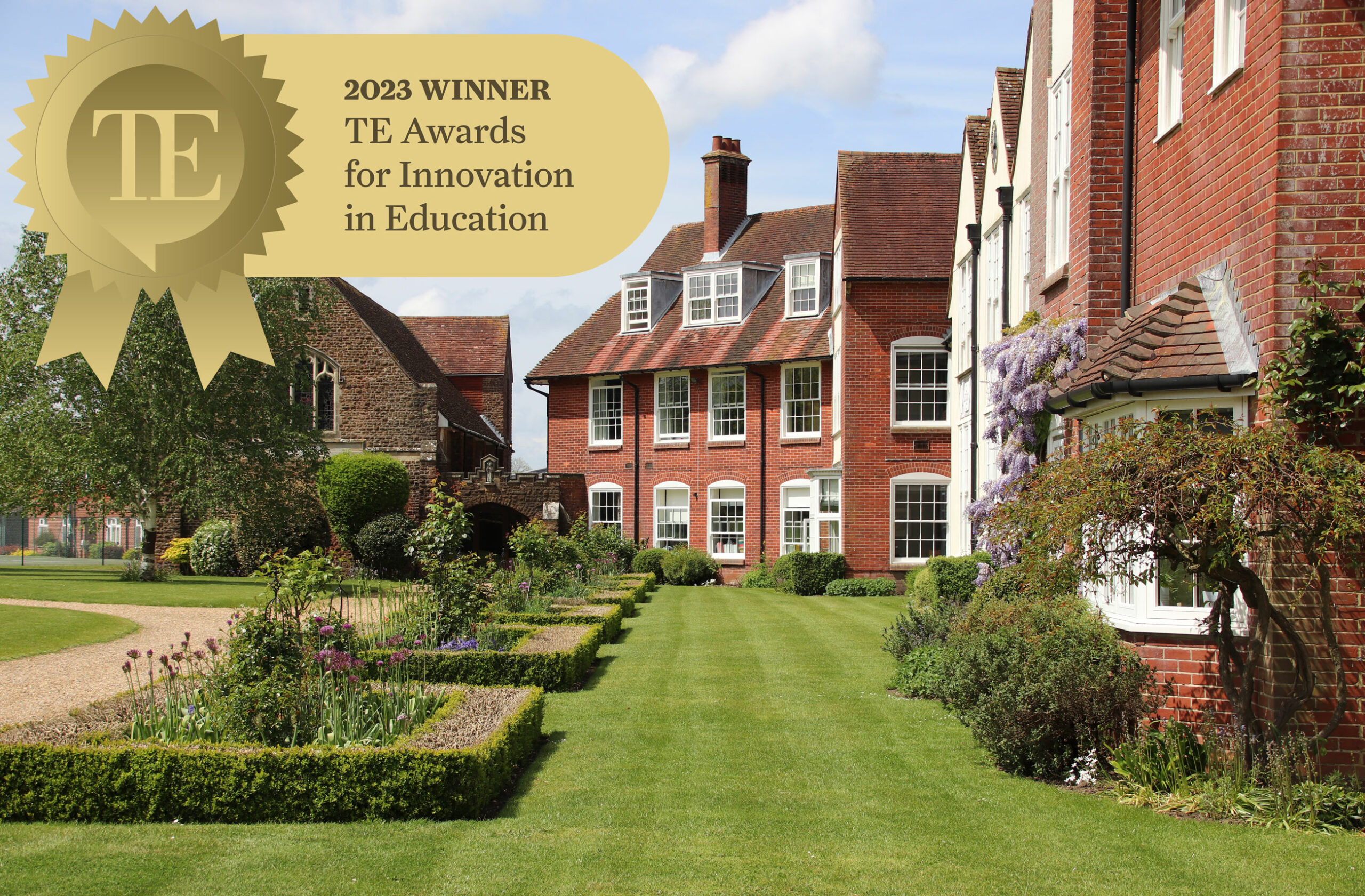 Proud School Wins Environmental Award
8th September 2023
Highfield and Brookham School is an award winner – and that's official!
We are on a mission to be carbon neutral by 2030 and our concerted green push has been recognised by Talk Education, a leading light in reviewing independent schools.
A panel of experts named Highfield and Brookham winner of the 'Environmental Achievement' category in this year's Talk Education Awards for Innovation in Education.
The award comes on the back of an environmental drive which has seen us make significant steps toward our green dream.
The school has an enviable reputation concerning renewable energy and sustainability with the carbon neutral woodchip-burning biomass boiler currently providing 85% of the energy required to heat the school and its indoor swimming pool. The wood itself comes from the school's vast estate, primarily through chestnut coppicing as chestnut is a naturally self-replenishing variety of tree which requires little or no replanting.
Other ongoing initiatives include solar panels on the roofs of on-site cottages and the pool, replacing paper towels in the toilet blocks with low-energy hand driers, creating wildlife habitats, a regular tree-planting programme, recycling, and children tending their own vegetable plots.
Highfield and Brookham was also recently awarded a silver certificate by Green Tourism after a successful pilot scheme run in conjunction with the South Downs National Park Authority as well as receiving a £4,250 grant from the South Downs National Park Trust as part of its Bee Lines scheme, which aims to protect, nurture and support our busy pollinators. The cash will be used to expand the wildflower-planting scheme at the independent school, which sits in 175-acre grounds on the rural borders of Hampshire, West Sussex and Surrey.
Last spring, the school embarked on a coppicing, thinning and removal programme in its woodland to help native trees flourish and enable the canopy and the health of the remaining trees to improve by allowing more air and light to circulate which, in turn, will have a beneficial effect on animals and flora and fauna on the forest floor.
Suzannah Cryer, the proud Head of Highfield and Brookham, said: "As we do with every area of school life, we take our responsibilities incredibly seriously where the environment is concerned. Our children and adults alike are very much in tune with the natural world around them and we all know that we have a duty of care to protect our planet as much as we possibly can.
"We have already implemented a lot of sustainability initiatives as we strive to become fully carbon neutral by 2030, but we also know that we have barely scratched the surface and have a long way to go. So this wonderful award from Talk Education is a huge shot in the arm and will bolster us as we attempt to turn our green dreams into reality."